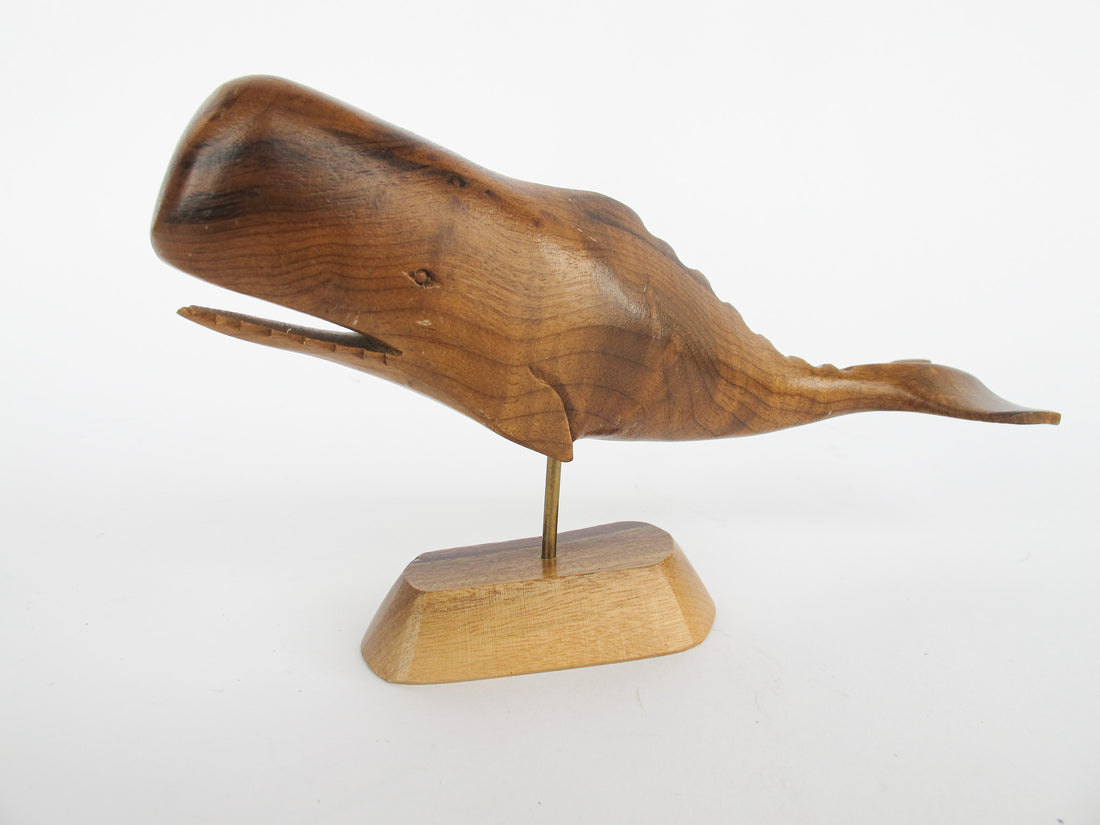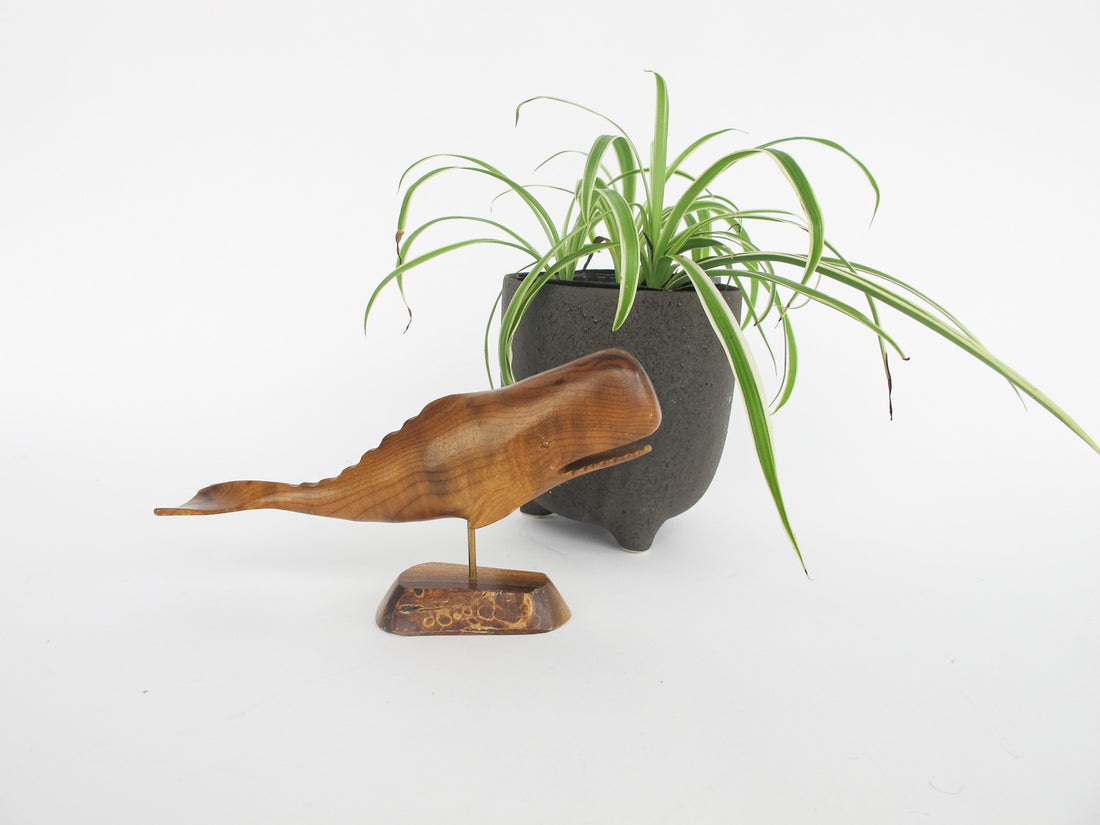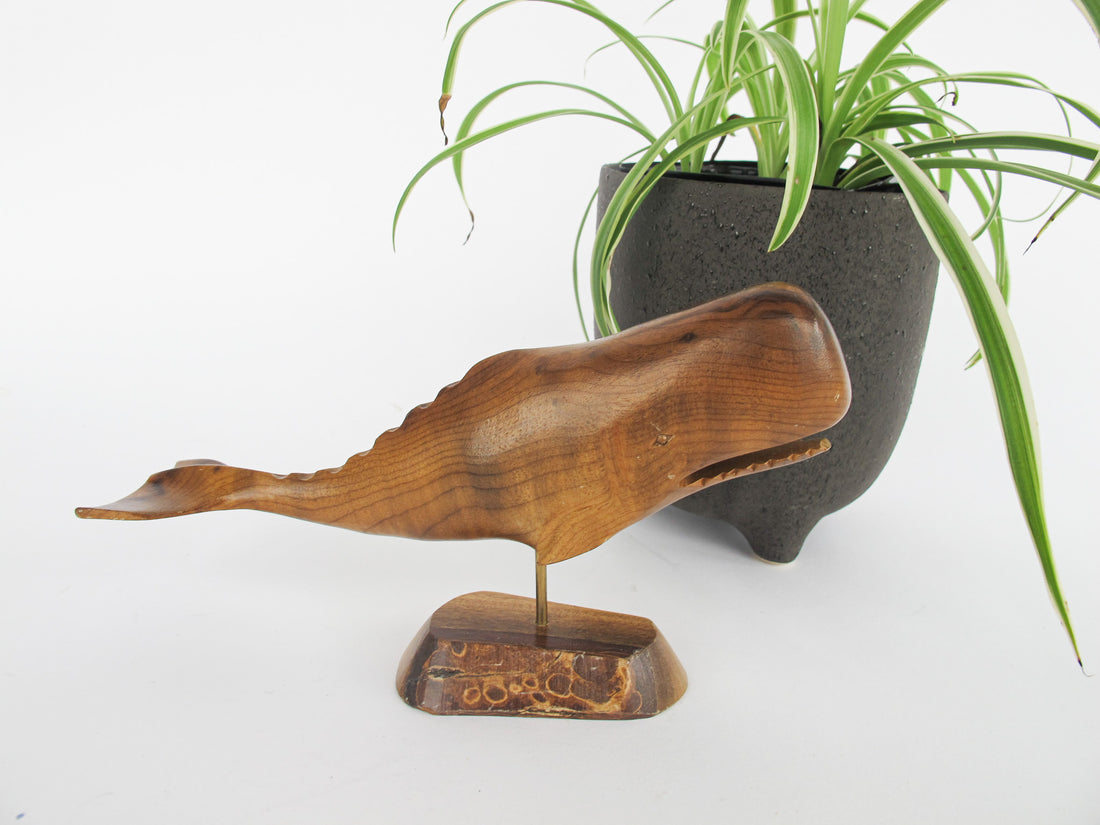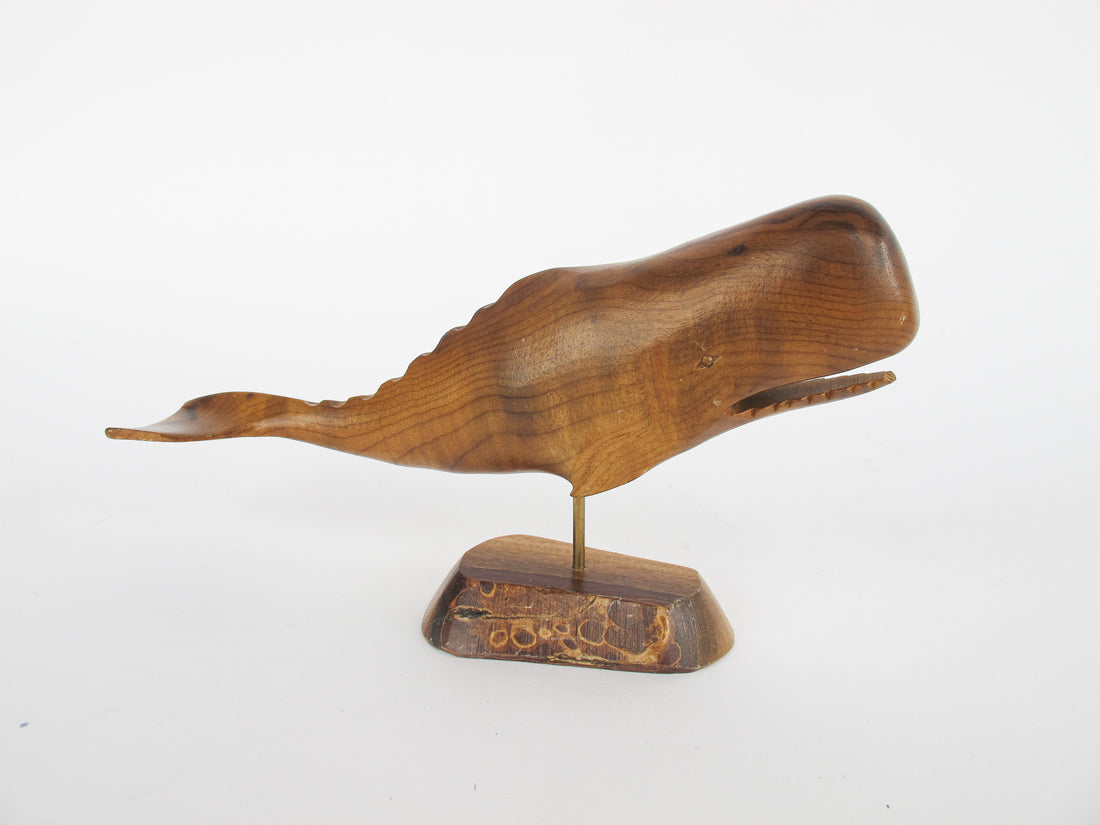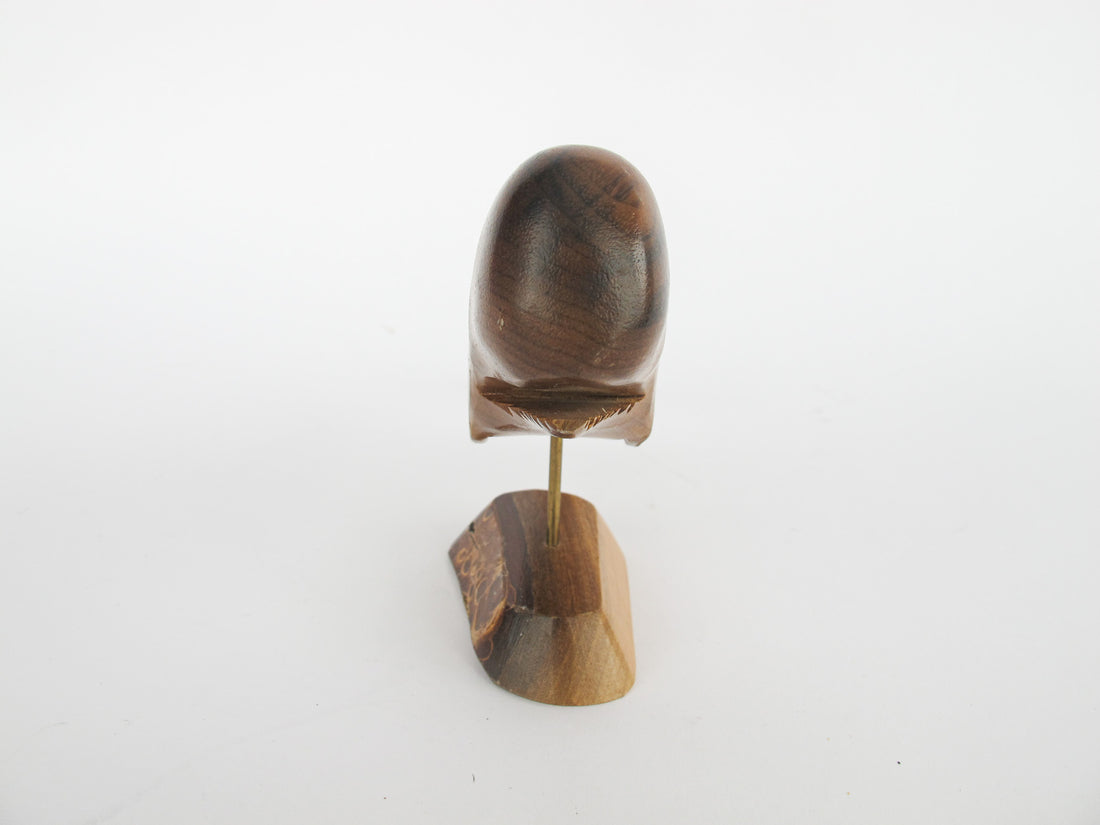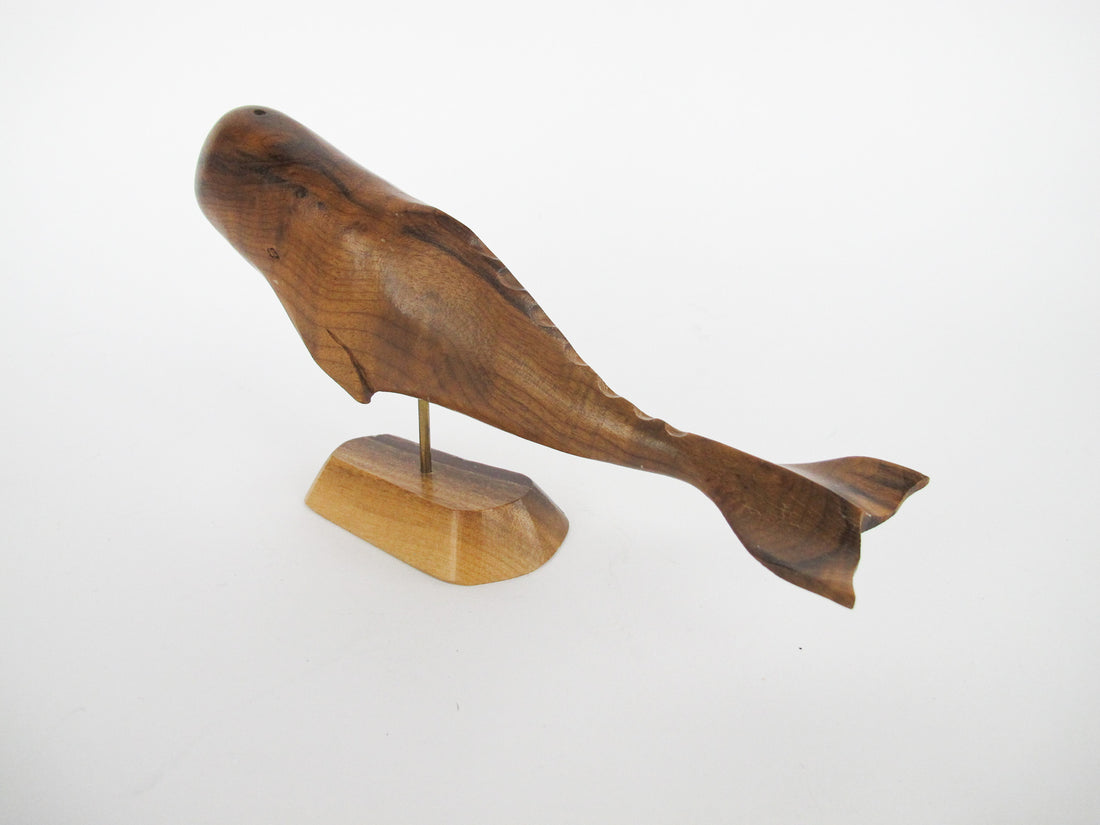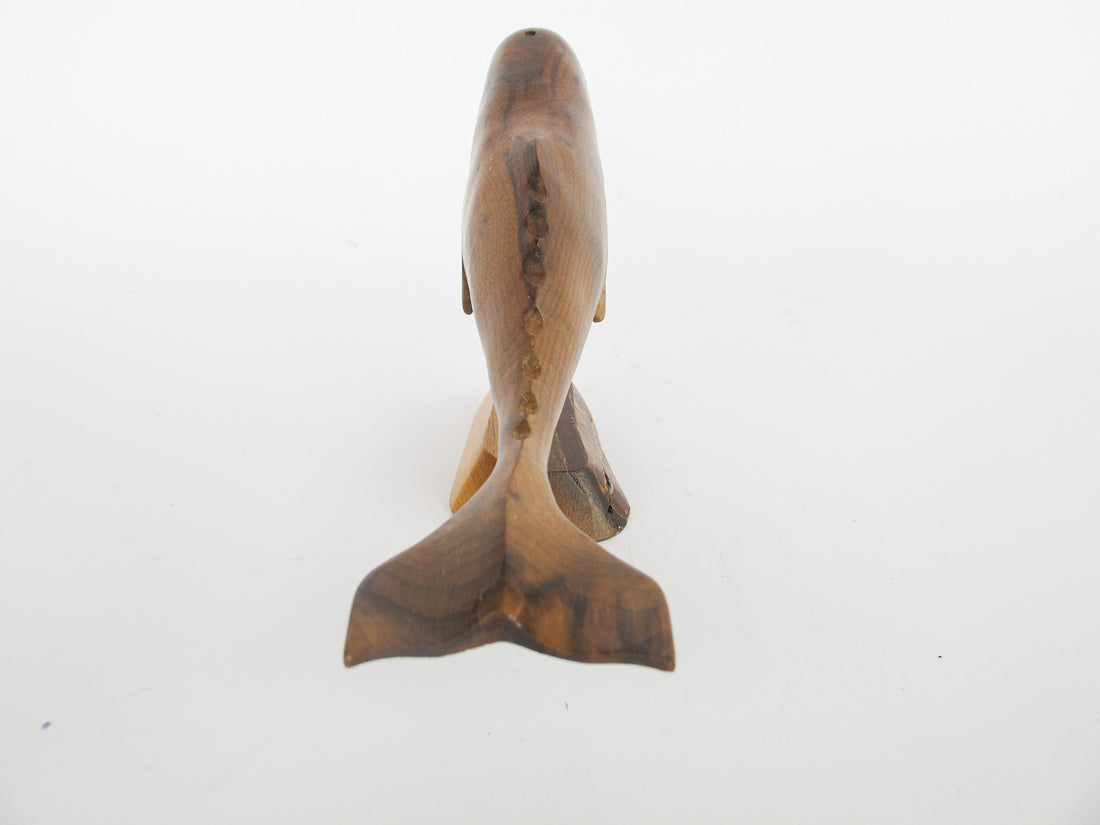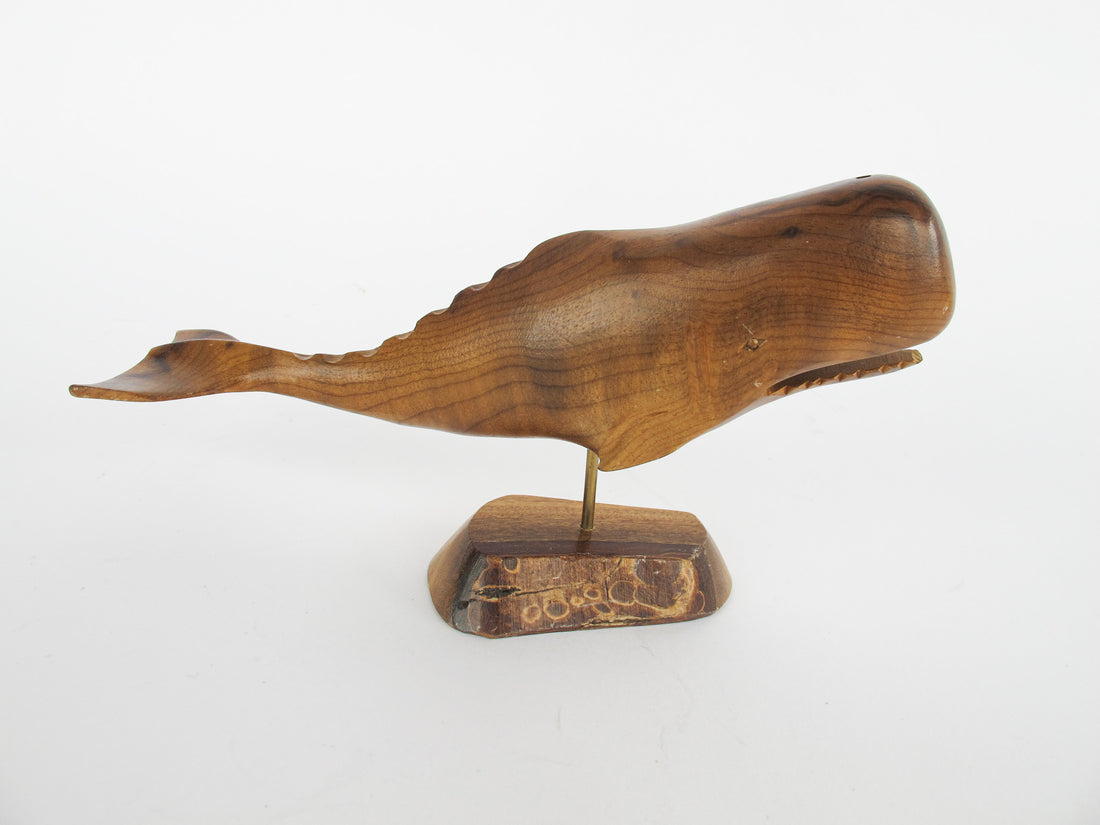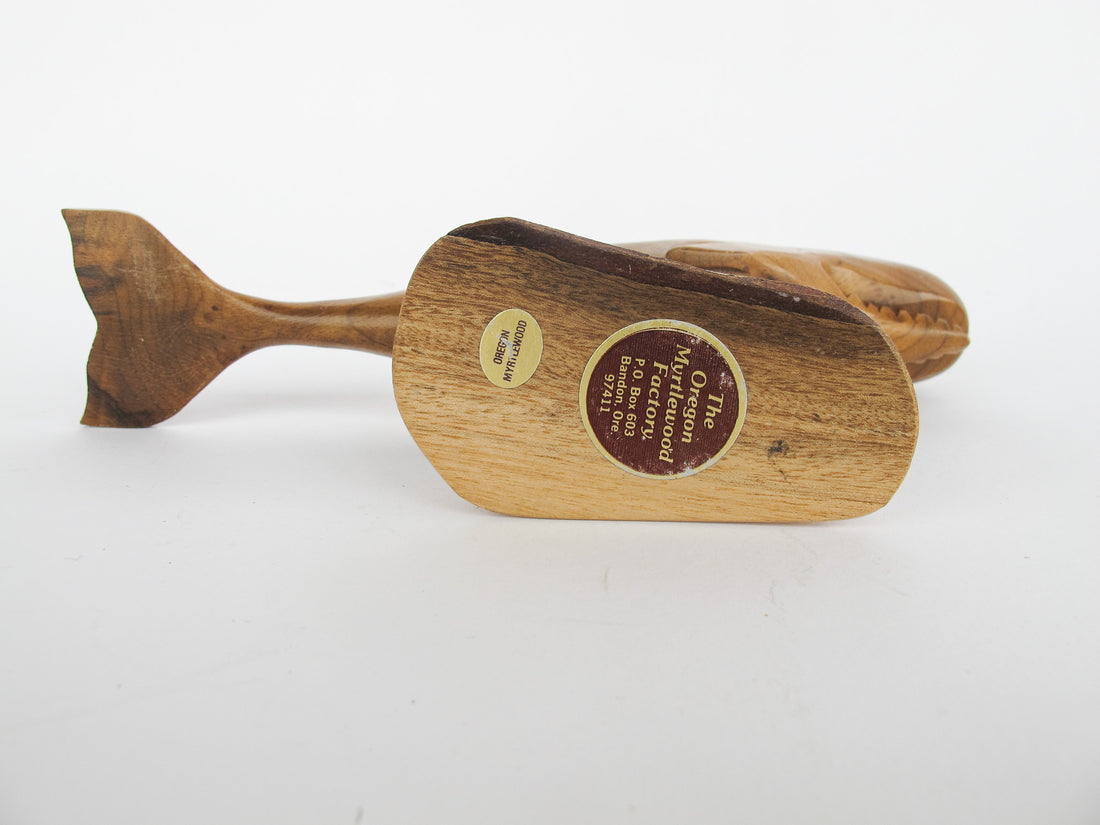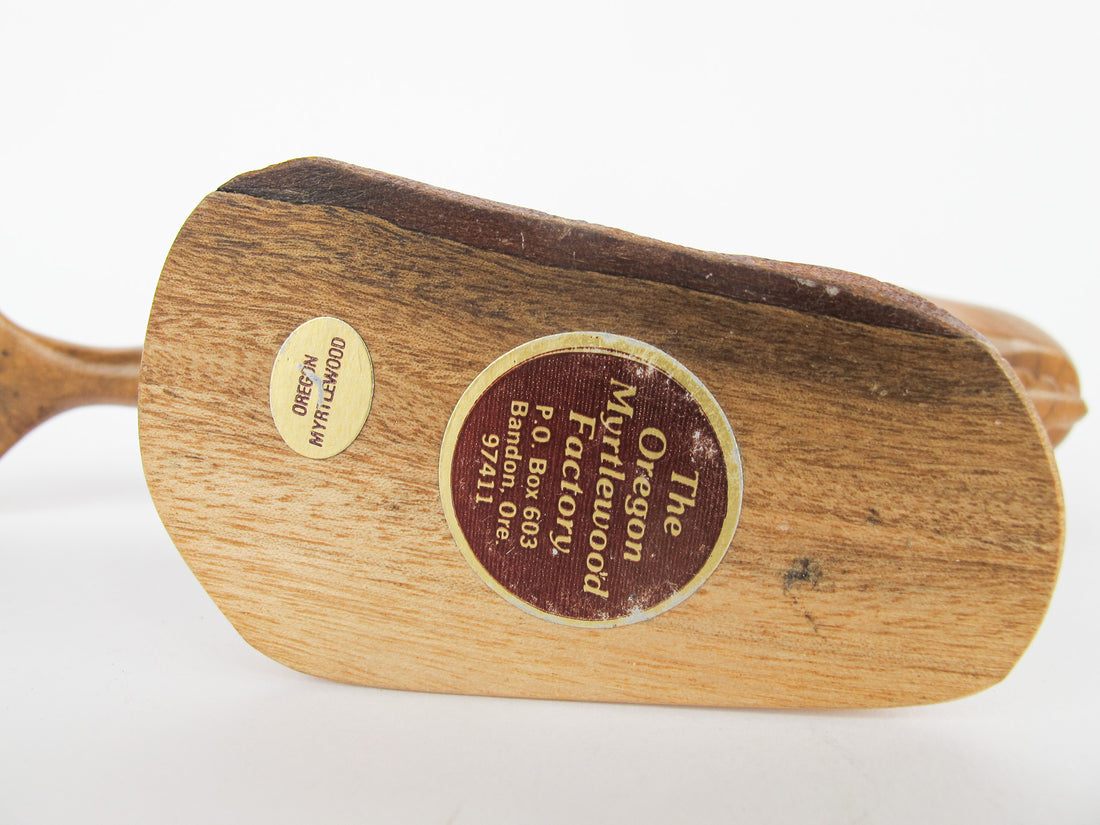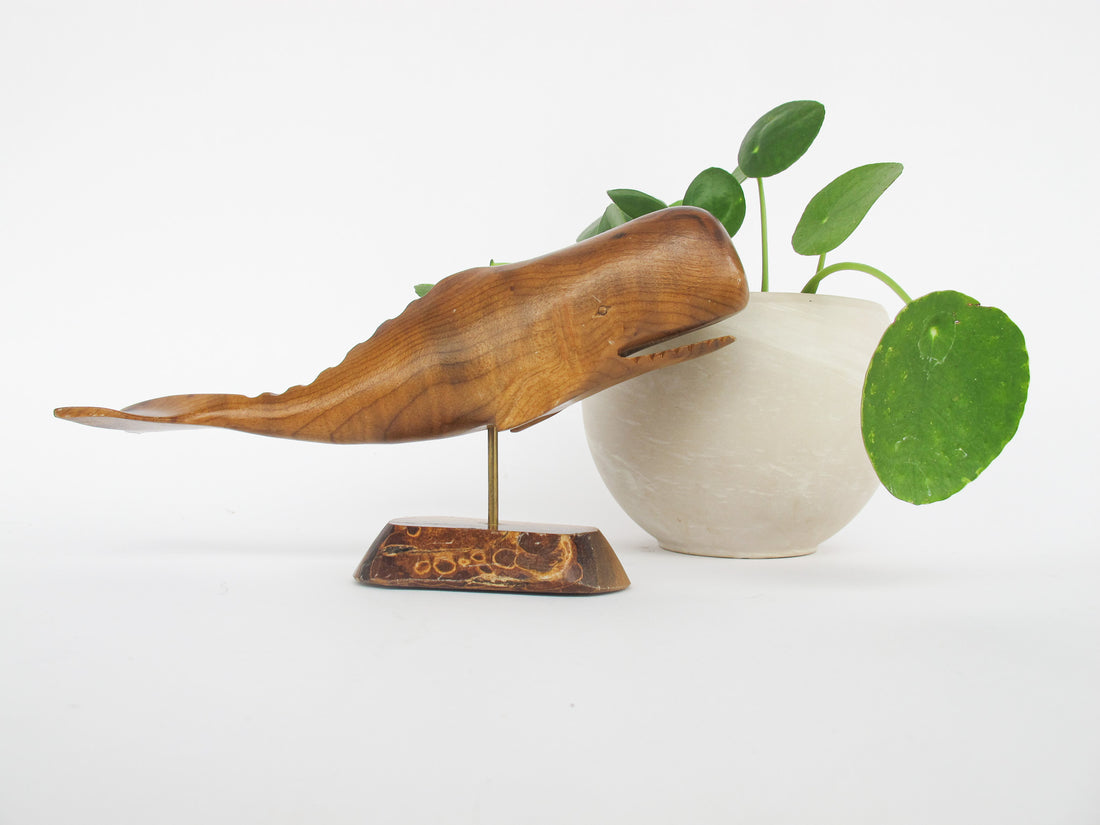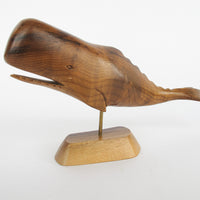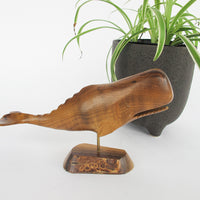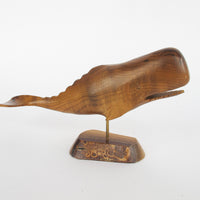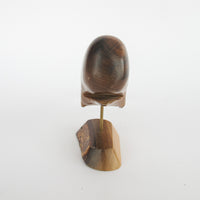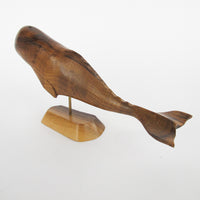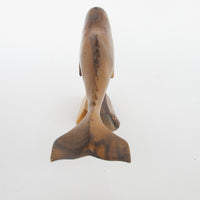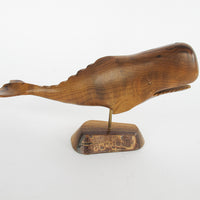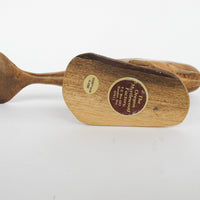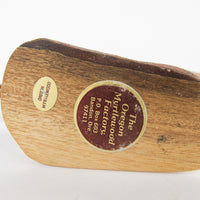 Myrtlewood Whale Sculpture Statue on stand - Made in Oregon
Absolutely stunning small hand carved solid myrtle wood Whale sculpture suspended on a stand. It has delicate features around the mouth, tail and flippers. The lower jaw/lip is missing a borken off segment that would be hard to notice overall and adds additional character. 
We love the beautiful natural look of the polished myrtlewood. This piece is lovingly placed on a metal post and suspended up over a wooden base to create a very gallery museum type vibe. Perfect to top a stack of decorative books on a shelf or on a mantel etc. Cute as a desk mascott etc. Would work in any space!
Has the original makers mark stating the type of wood use and that is was made here in Oregon! 
Measures - 8.25" L x 2" W x 4.5" H
The Oregon Myrtlewood factory was founded in 1919 by a man named Gustav Carlson, who was originally from Sweden and had worked in the logging industry in the Pacific Northwest.
Carlson saw an opportunity to use the beautiful and unique myrtlewood trees that grew in the area to create a variety of handmade products, including furniture, bowls, and other decorative items. Myrtlewood is a dense and durable hardwood that is known for its distinctive grain patterns and warm, reddish-brown color, and it soon became a popular choice among craftsmen and artists.
Over the years, the Oregon Myrtlewood Factory grew in size and reputation, attracting talented craftsmen and artists from all over the country. The factory became known for its high-quality myrtlewood products, which were sold in gift shops and galleries throughout the region and beyond.
In the 1970s, the factory was sold to new owners, who continued to build on its legacy of craftsmanship and creativity. Today, the Oregon Myrtlewood Factory is still in operation, producing a wide range of myrtlewood products using traditional techniques and modern equipment.
Visitors to the factory can watch craftsmen at work and browse through a variety of unique and beautiful myrtlewood pieces, from kitchen utensils and cutting boards to furniture and decorative items. The factory also offers classes and workshops for those interested in learning more about myrtlewood carving and woodworking techniques.