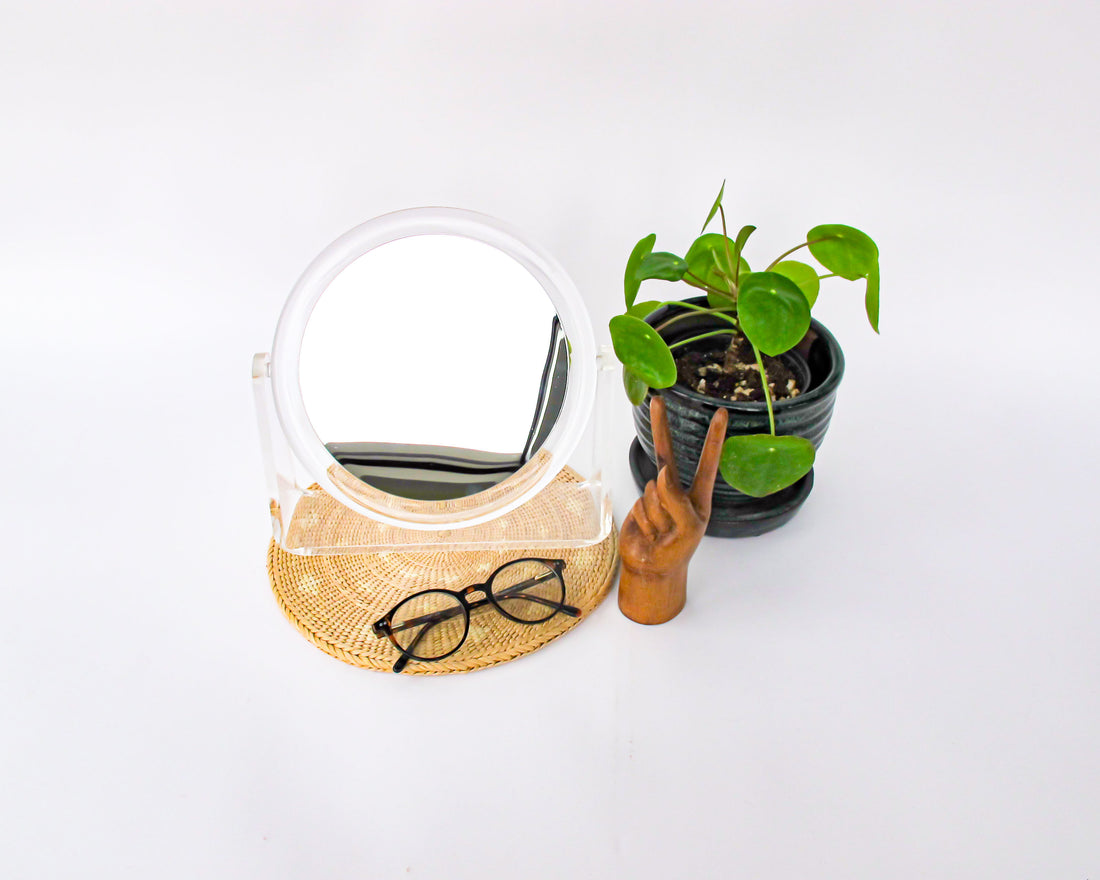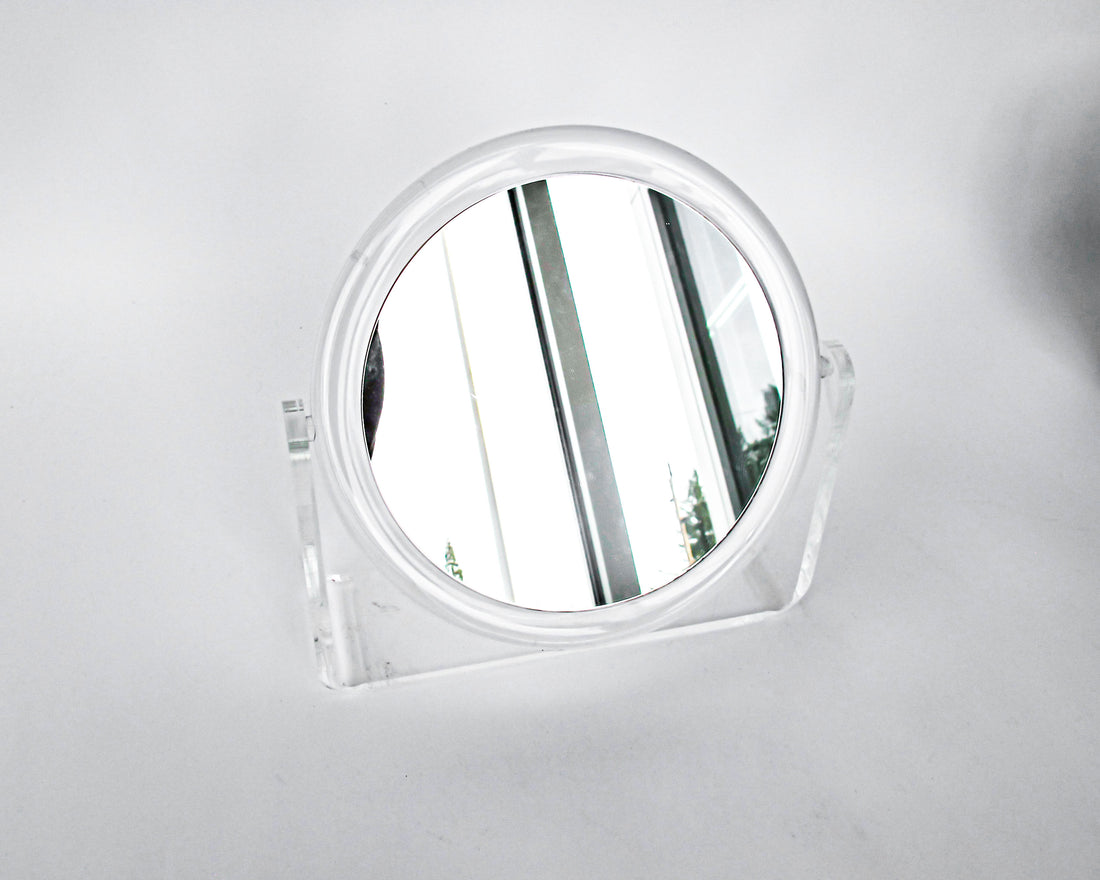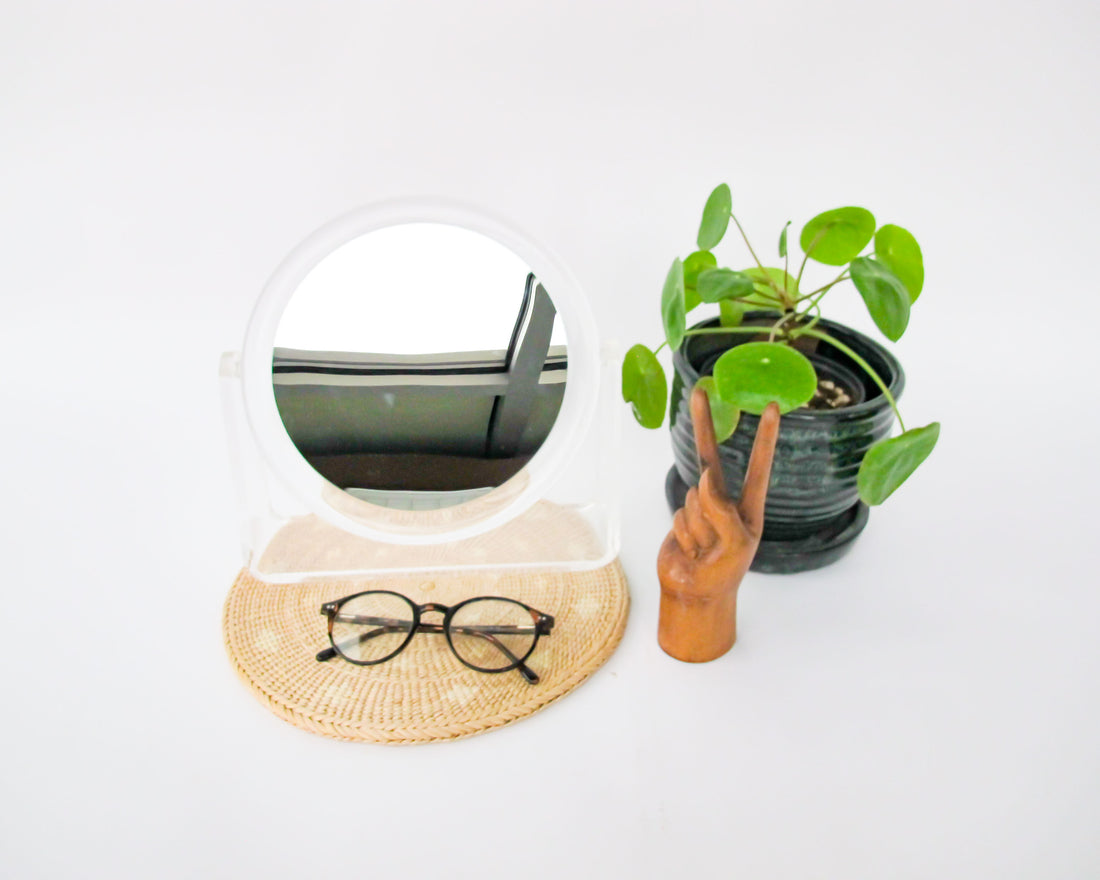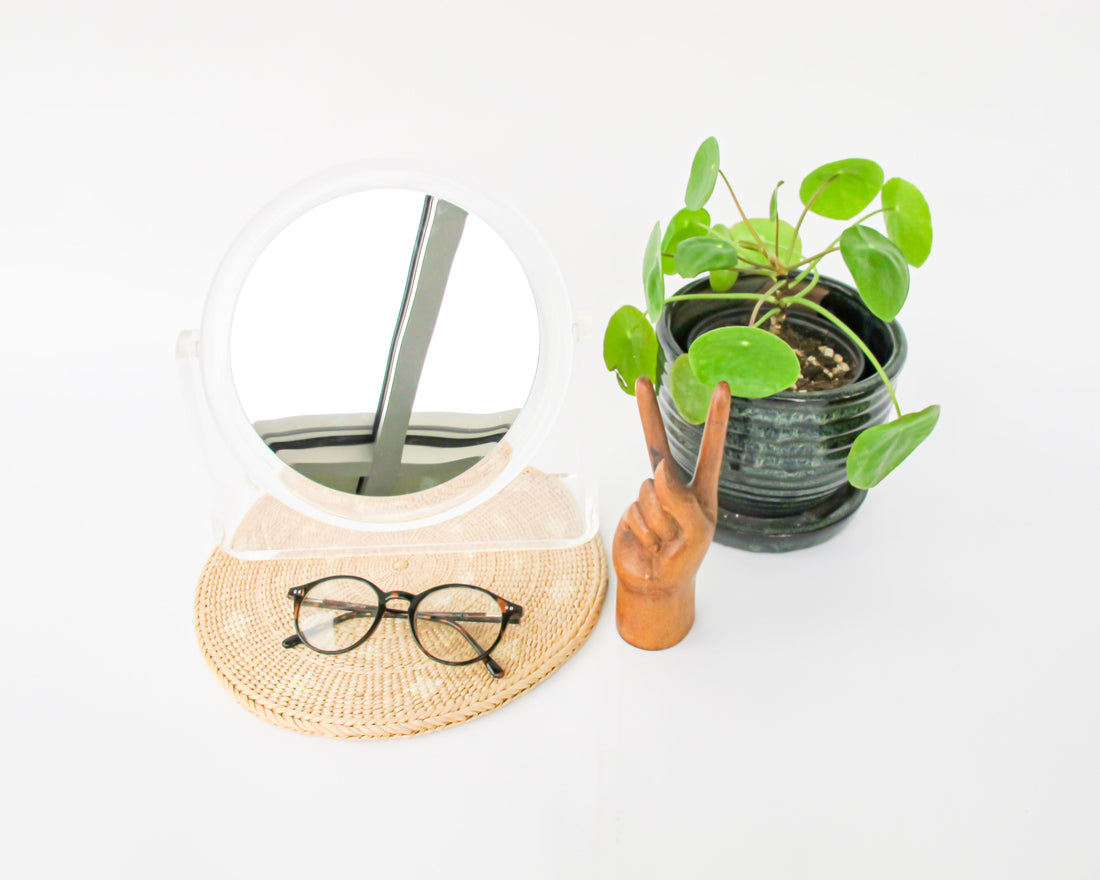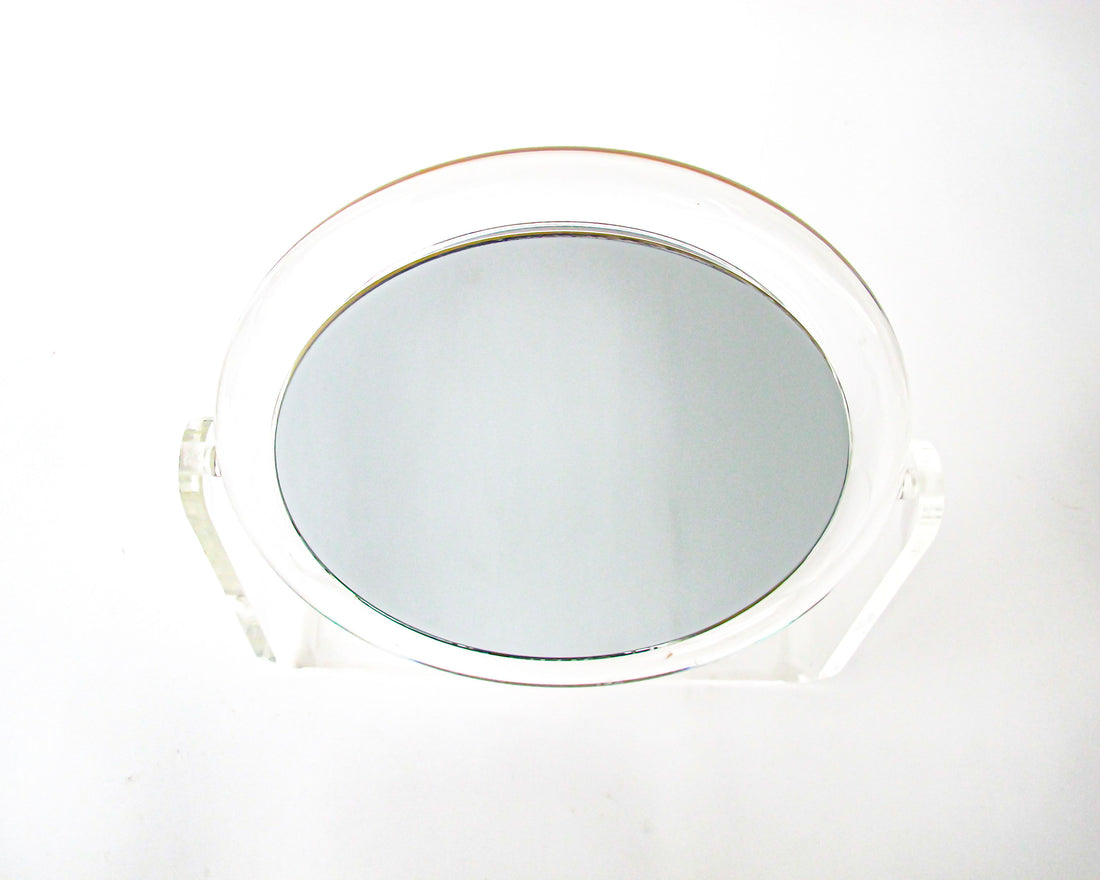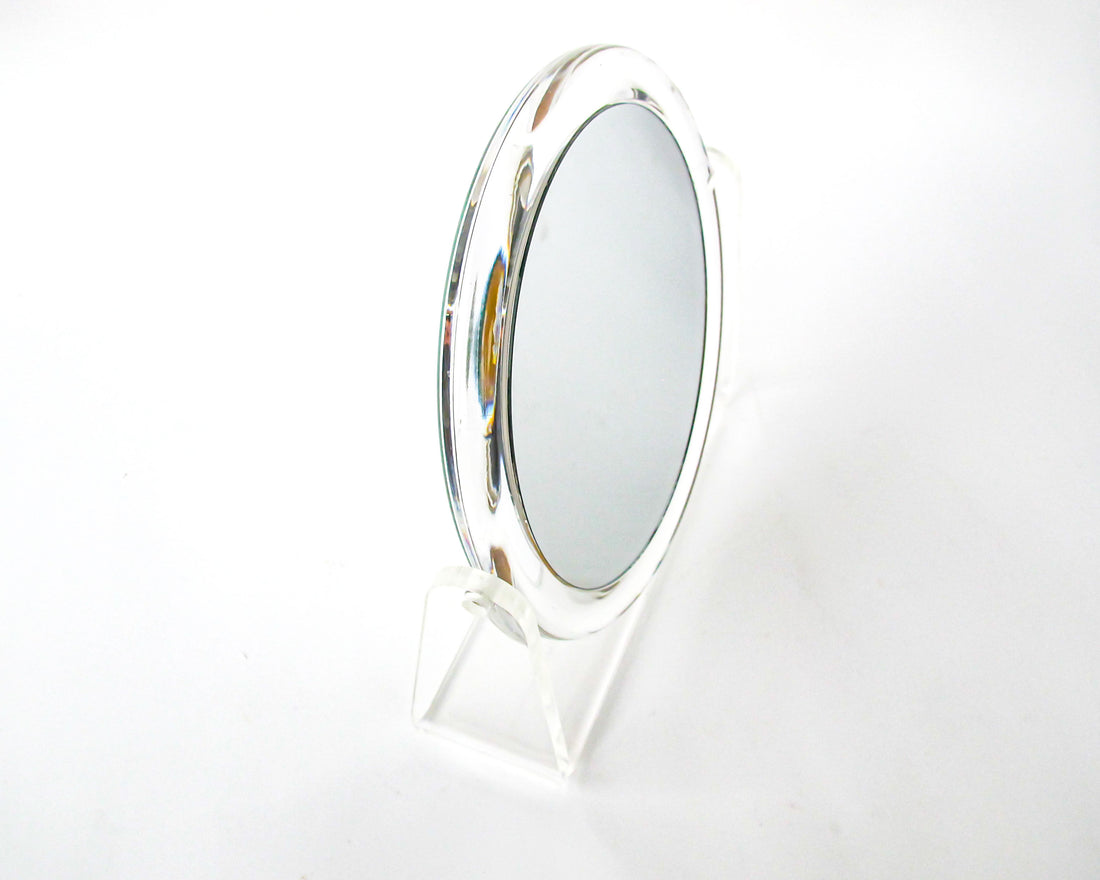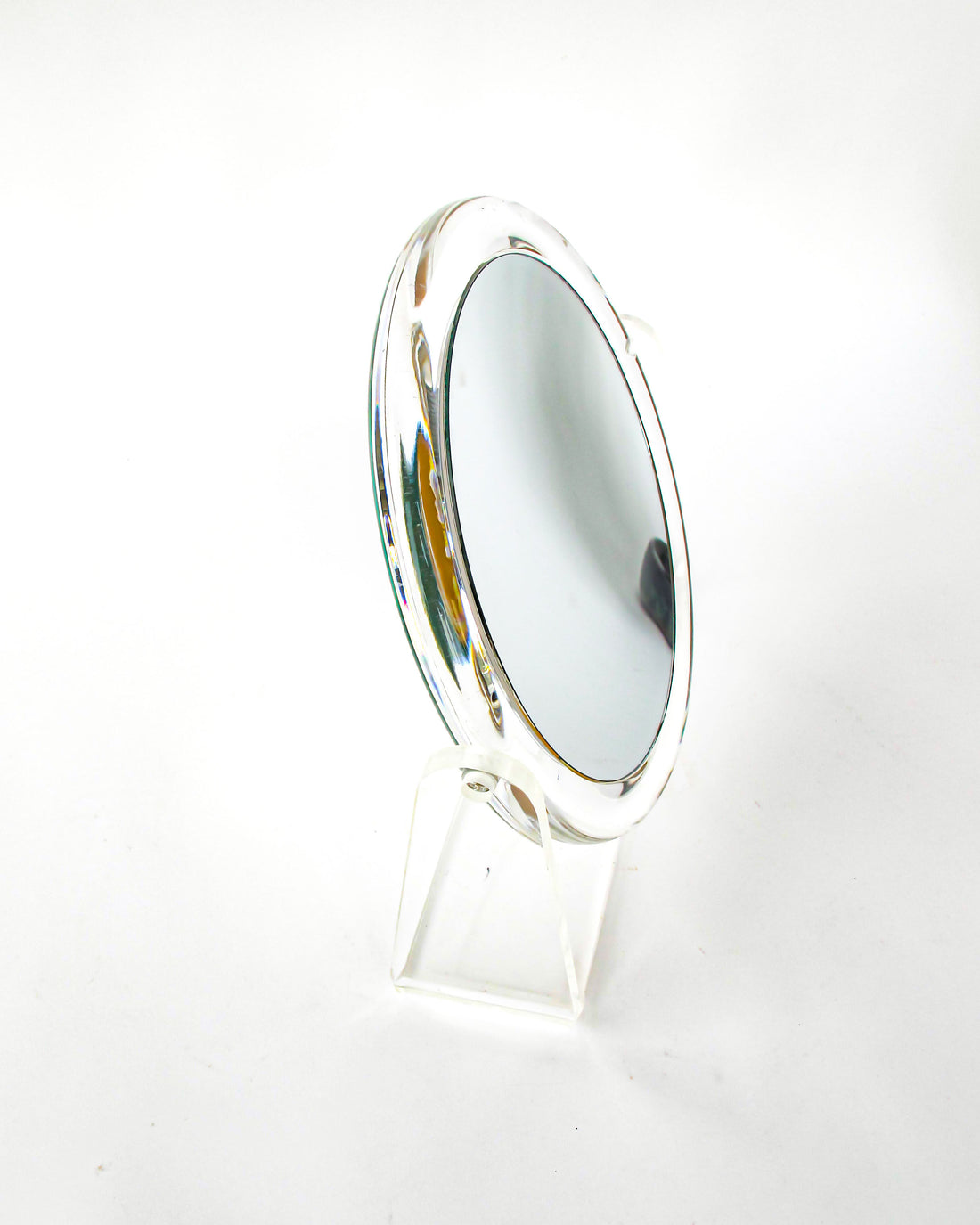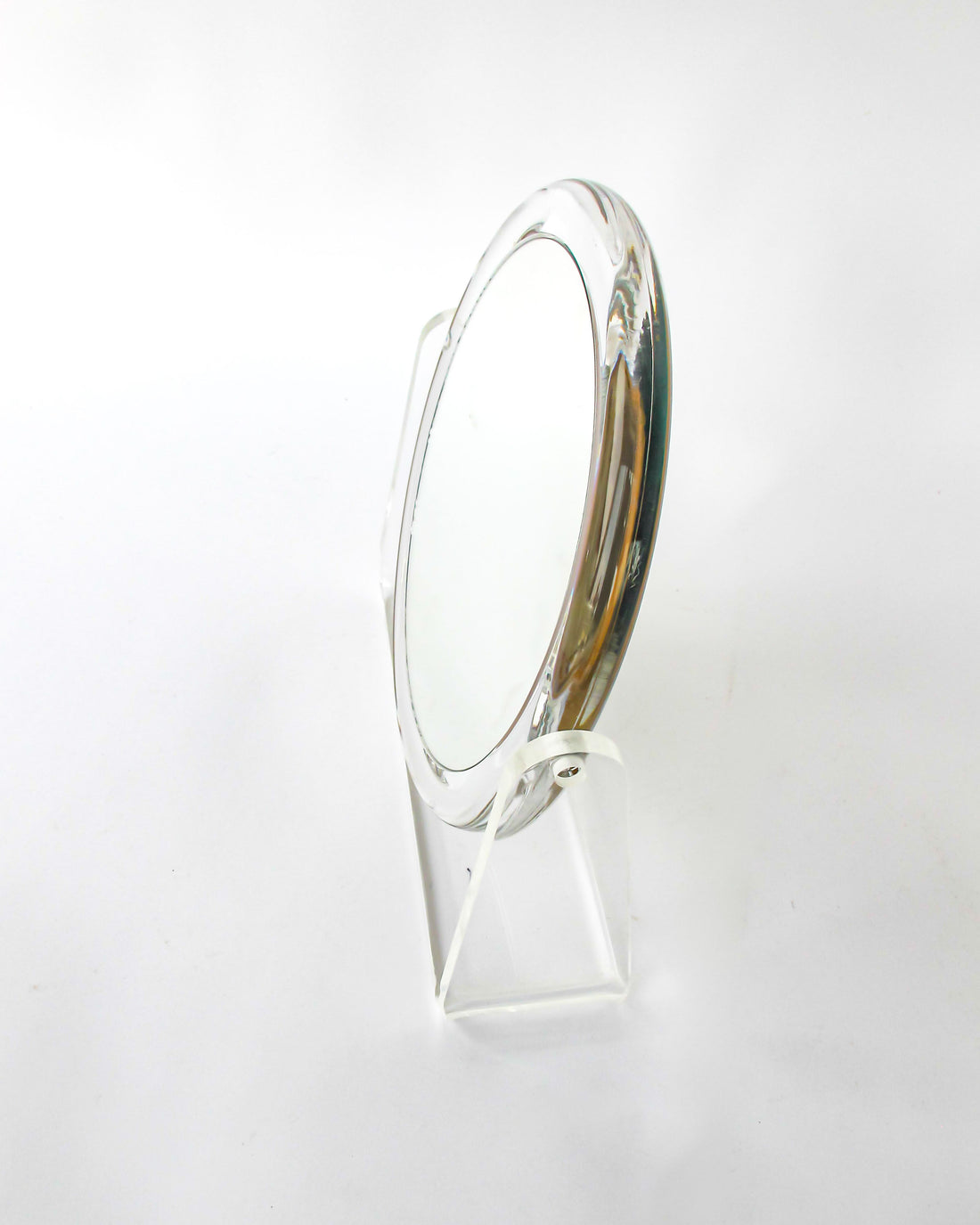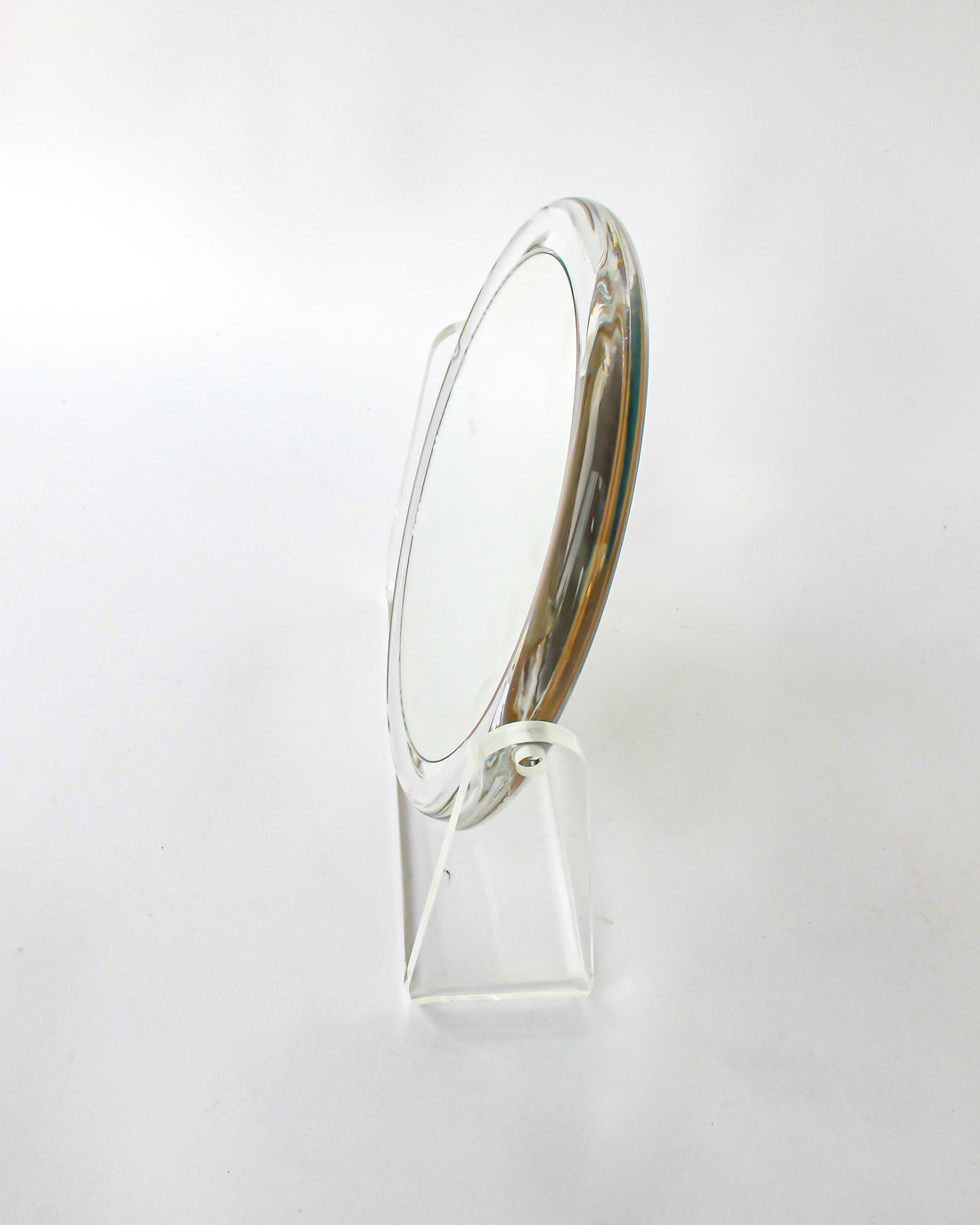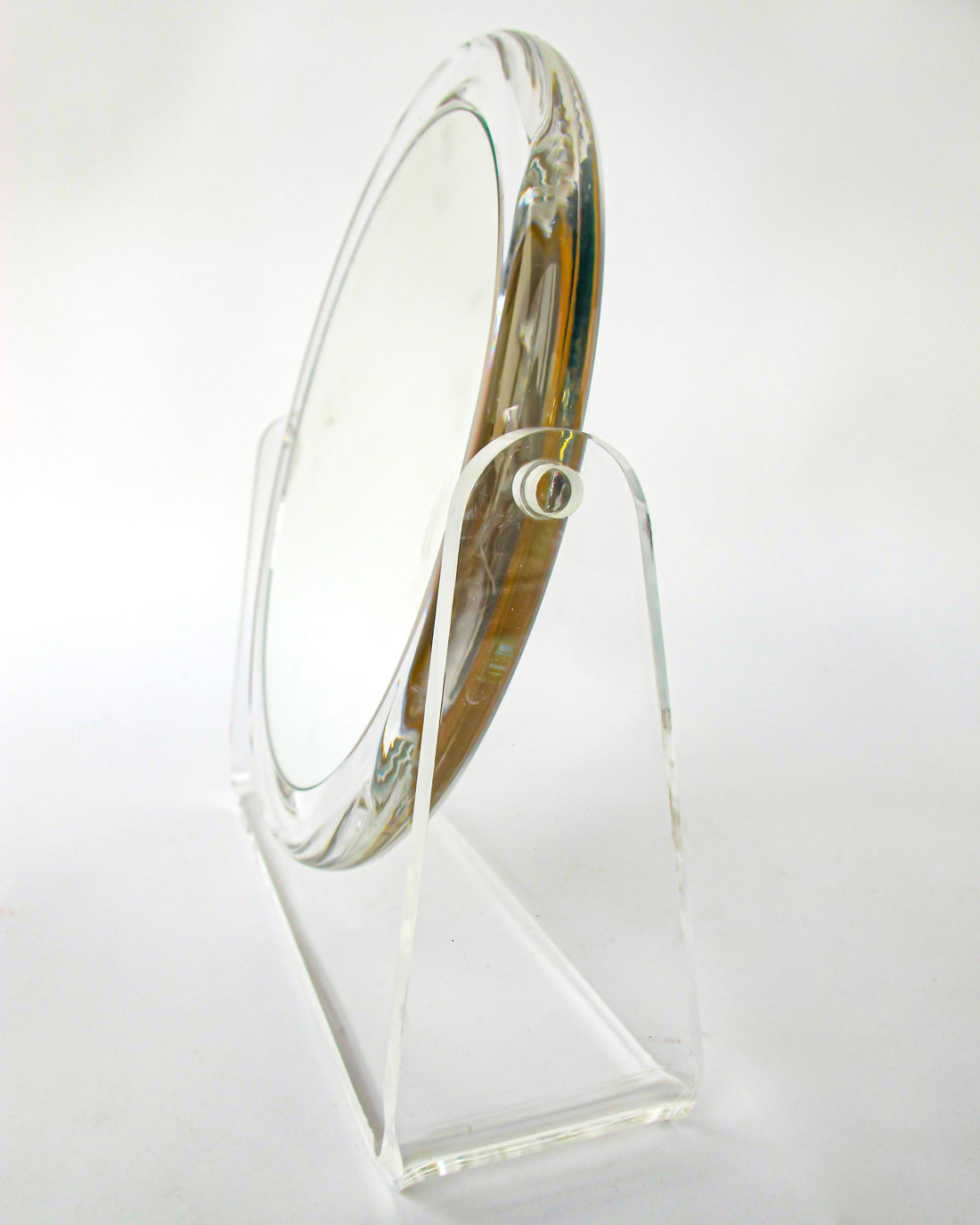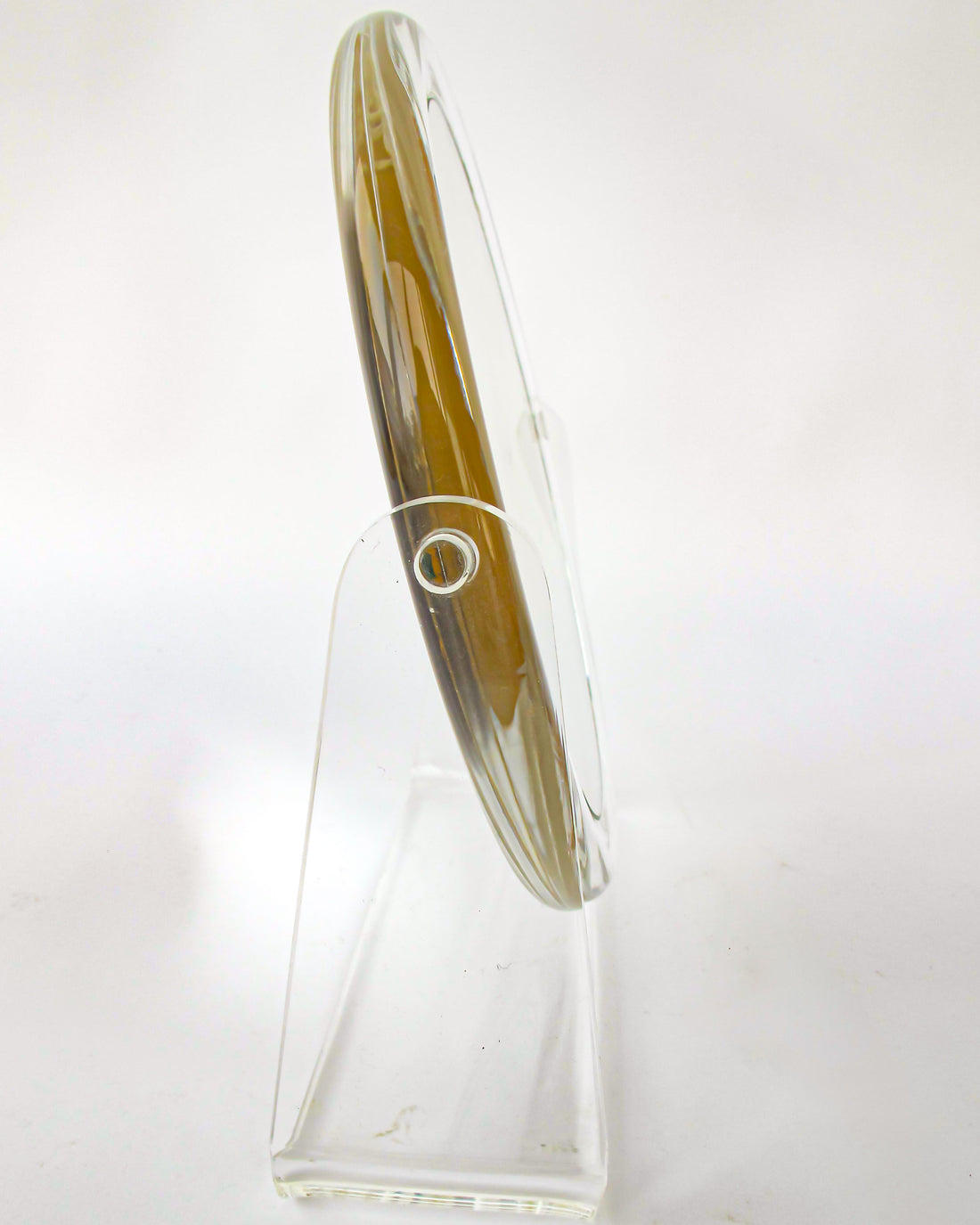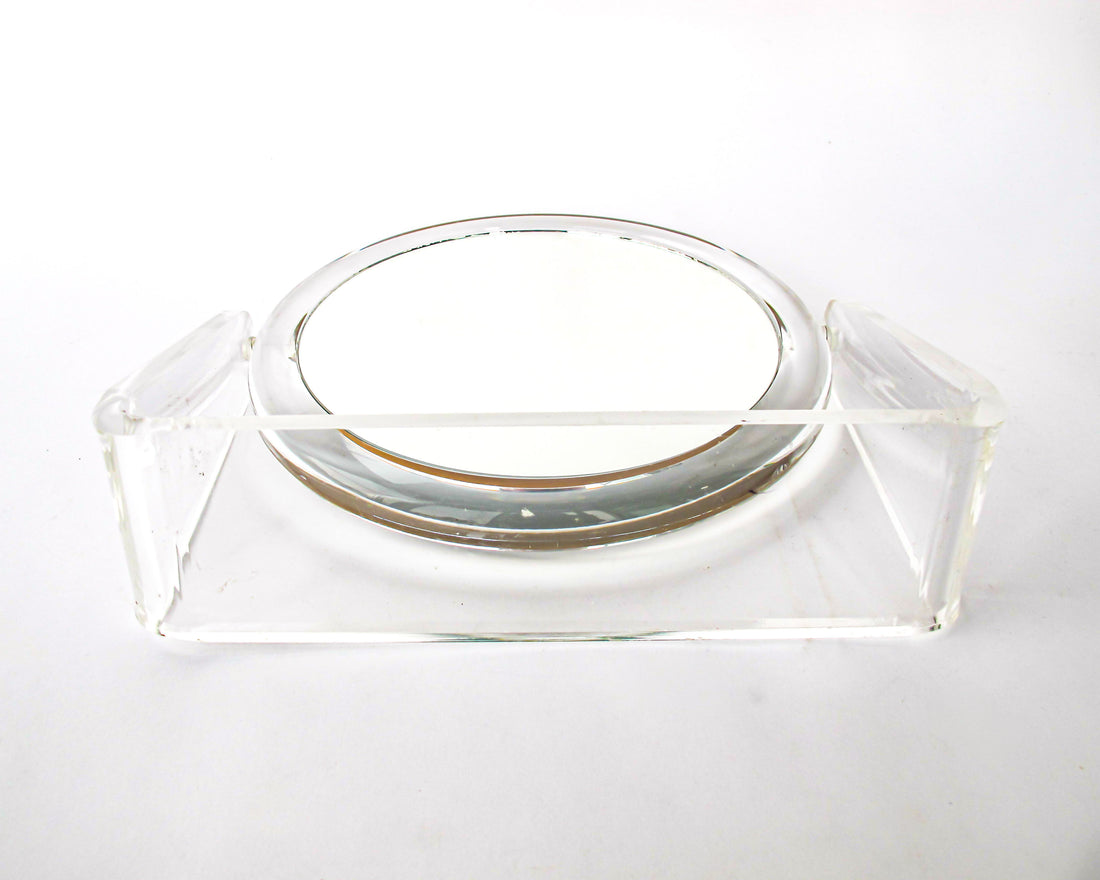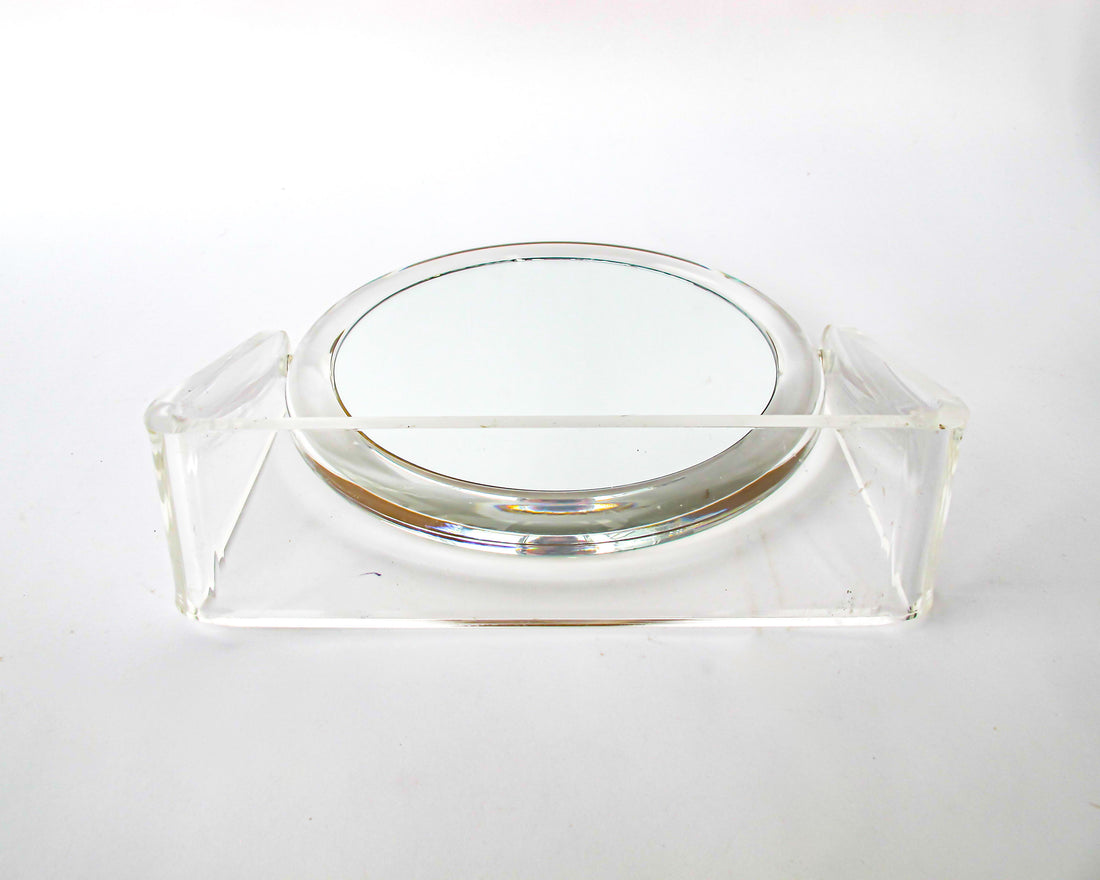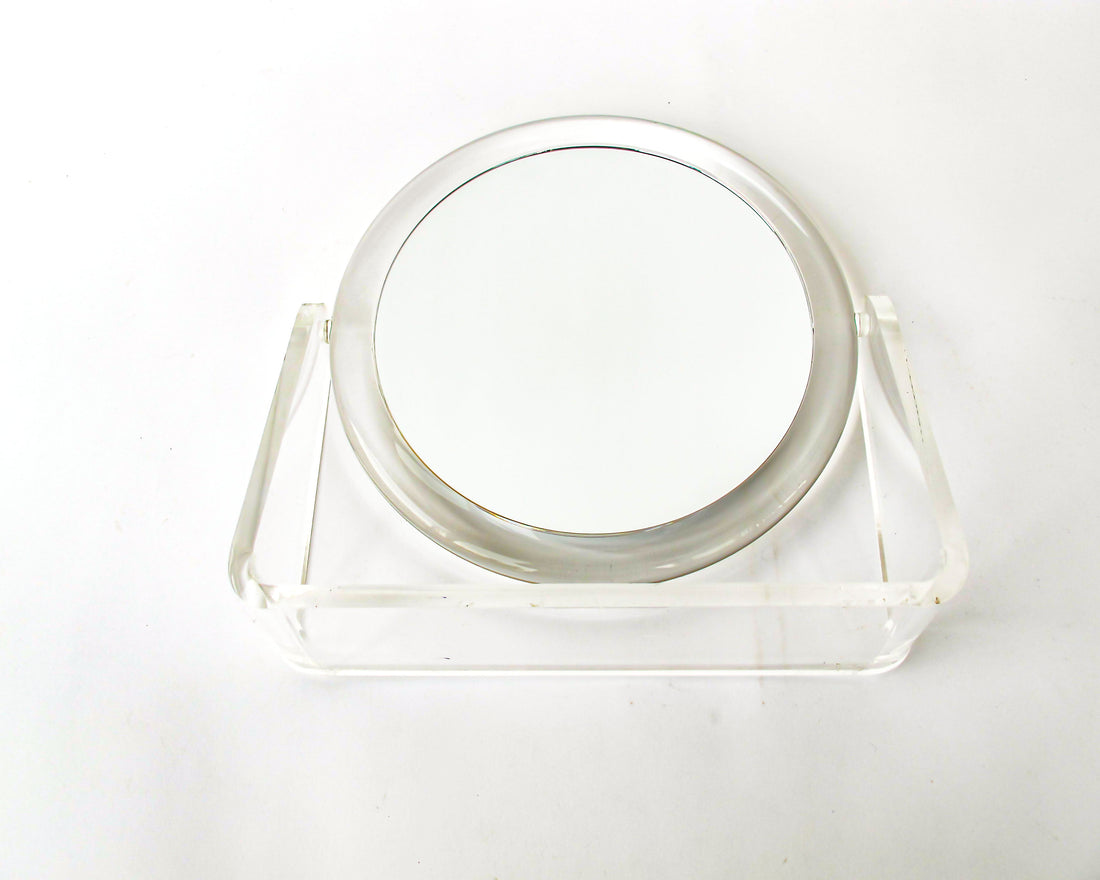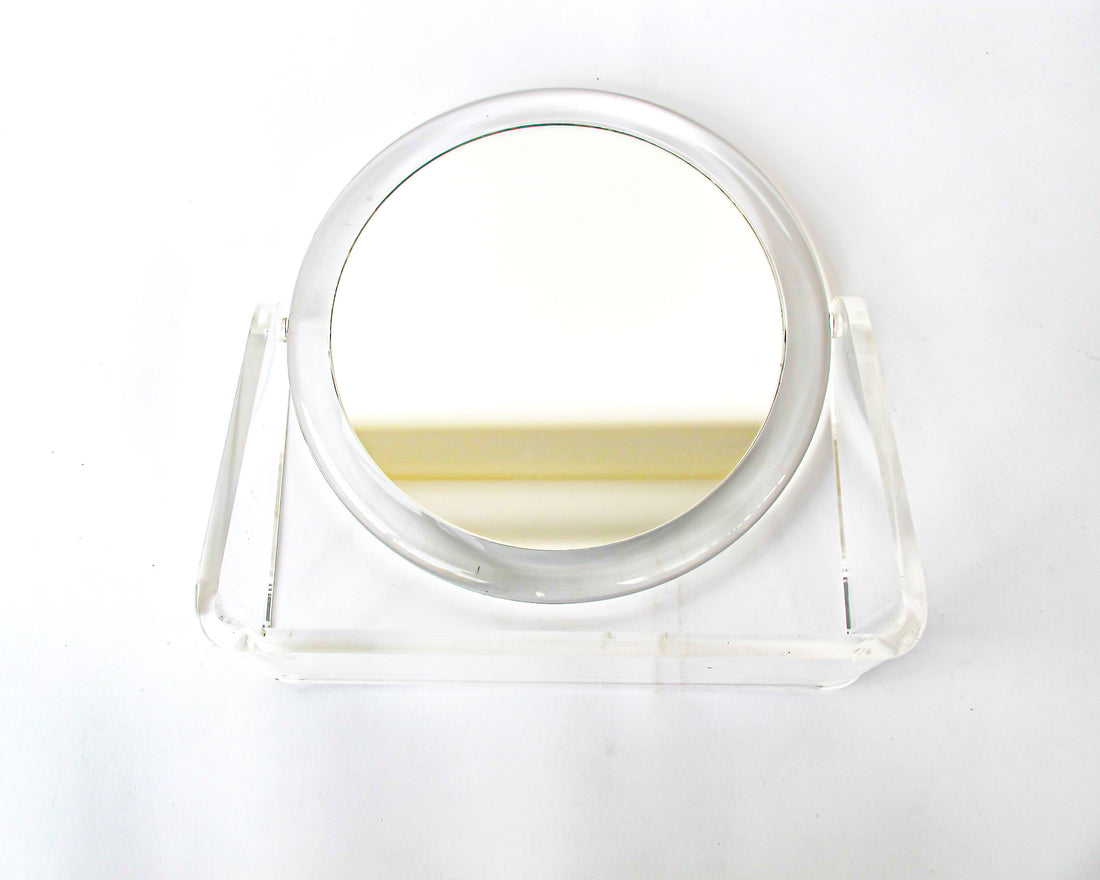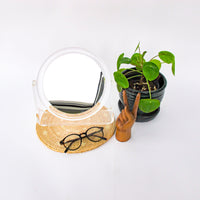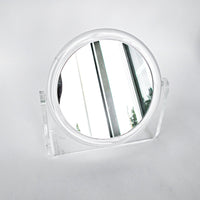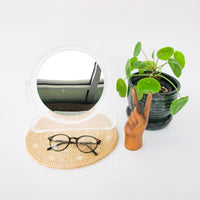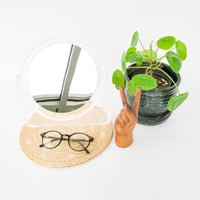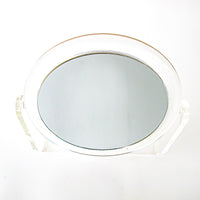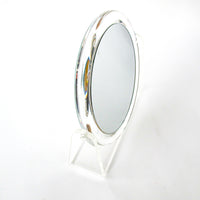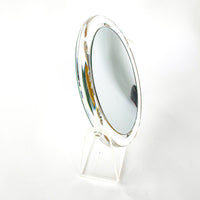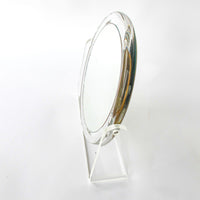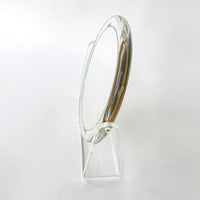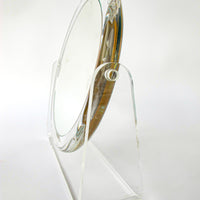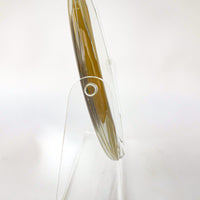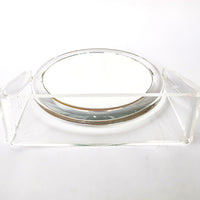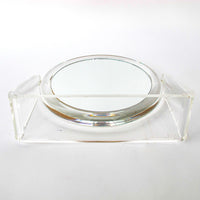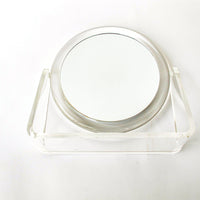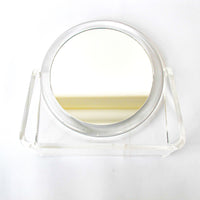 1970's Lucite Vanity Counter Mirror
We love these Lucite counter top vanity mirrors. One side is magnifying and the other is normal with a little curve. The mirror can be removed from the stand if needed. It swivels with ease. 
The frame is in great shape. It has some wear and is in good vintage condition. The mirror is in great condition. 

Measures - 9 3/8" L x 2 5/8" W x 9.5" H / Mirror - 8.5" D