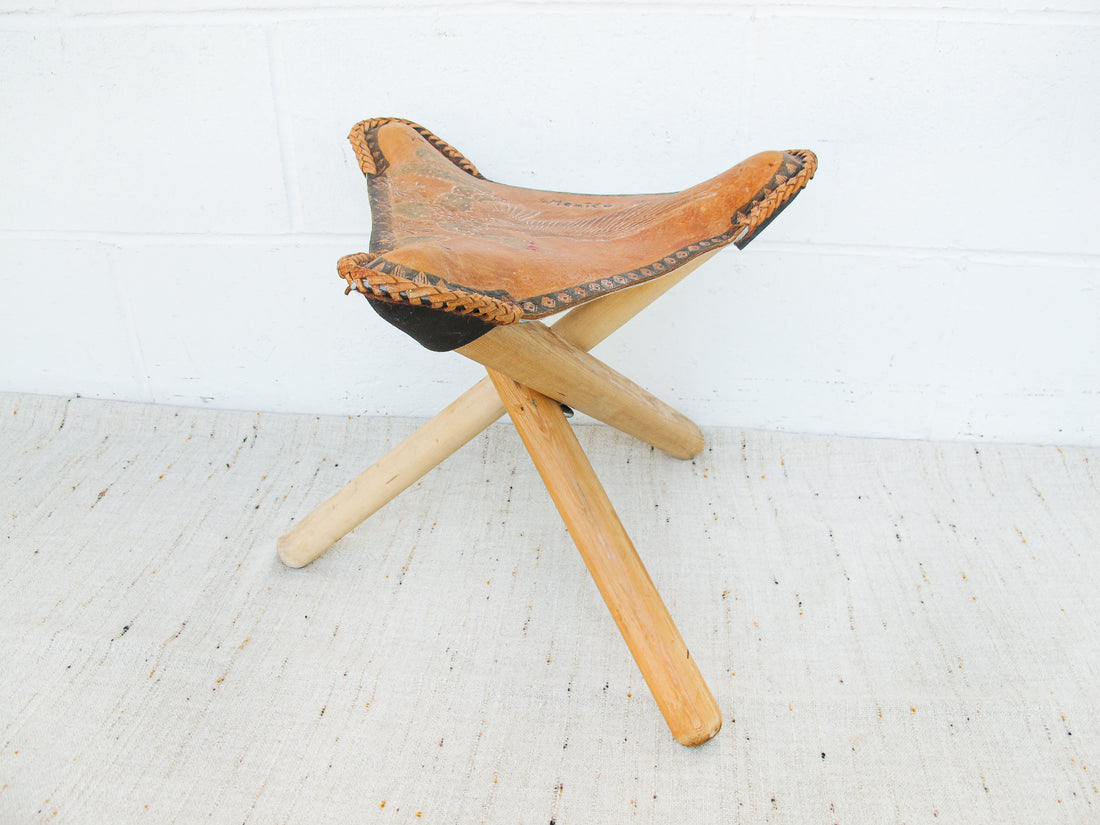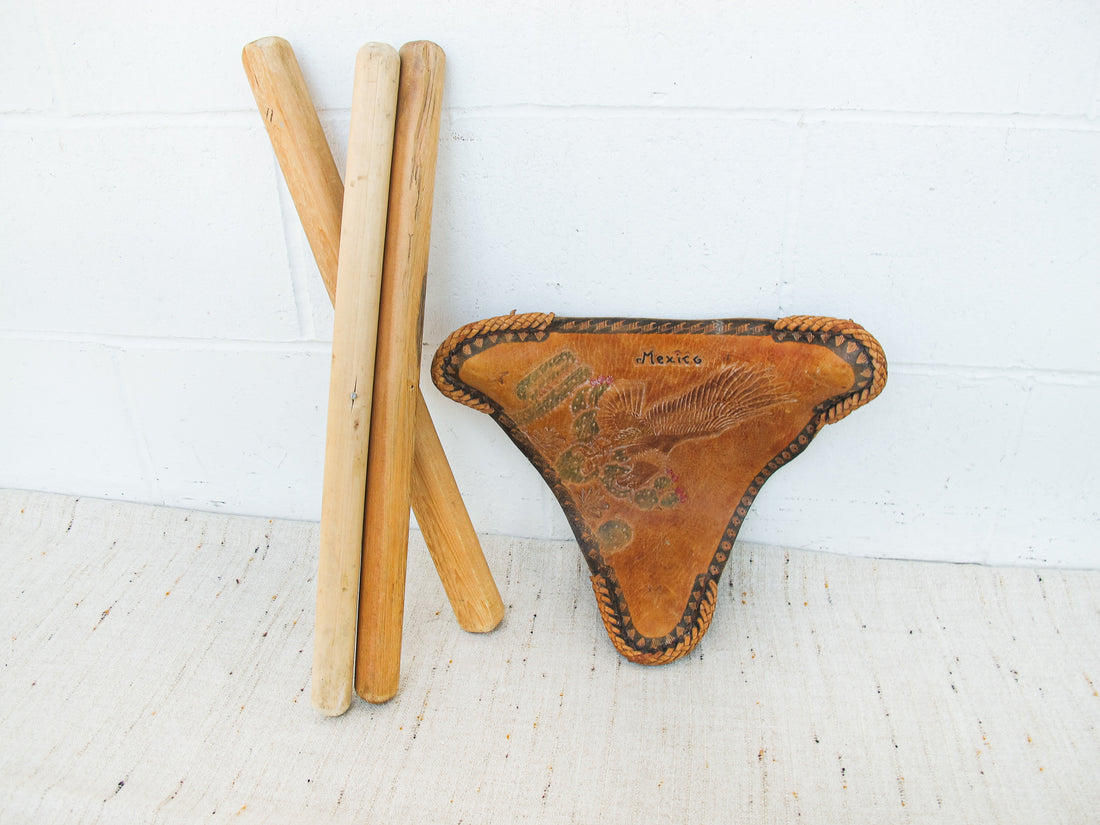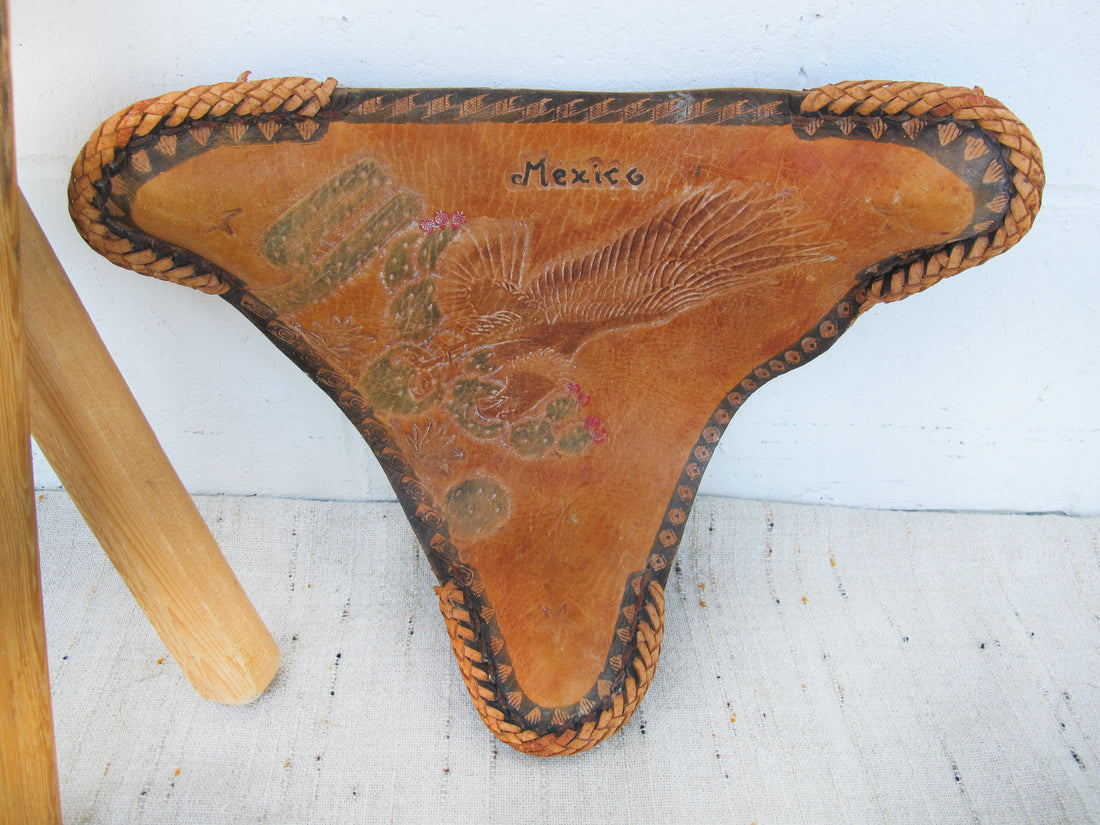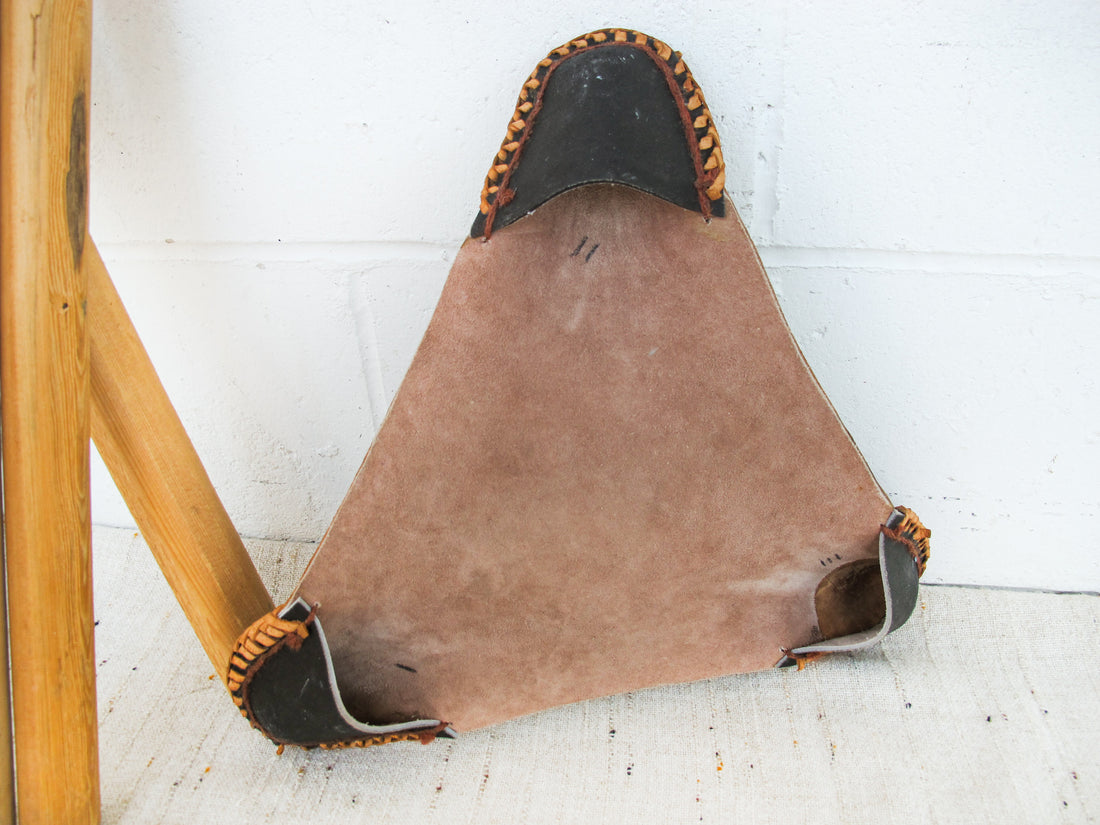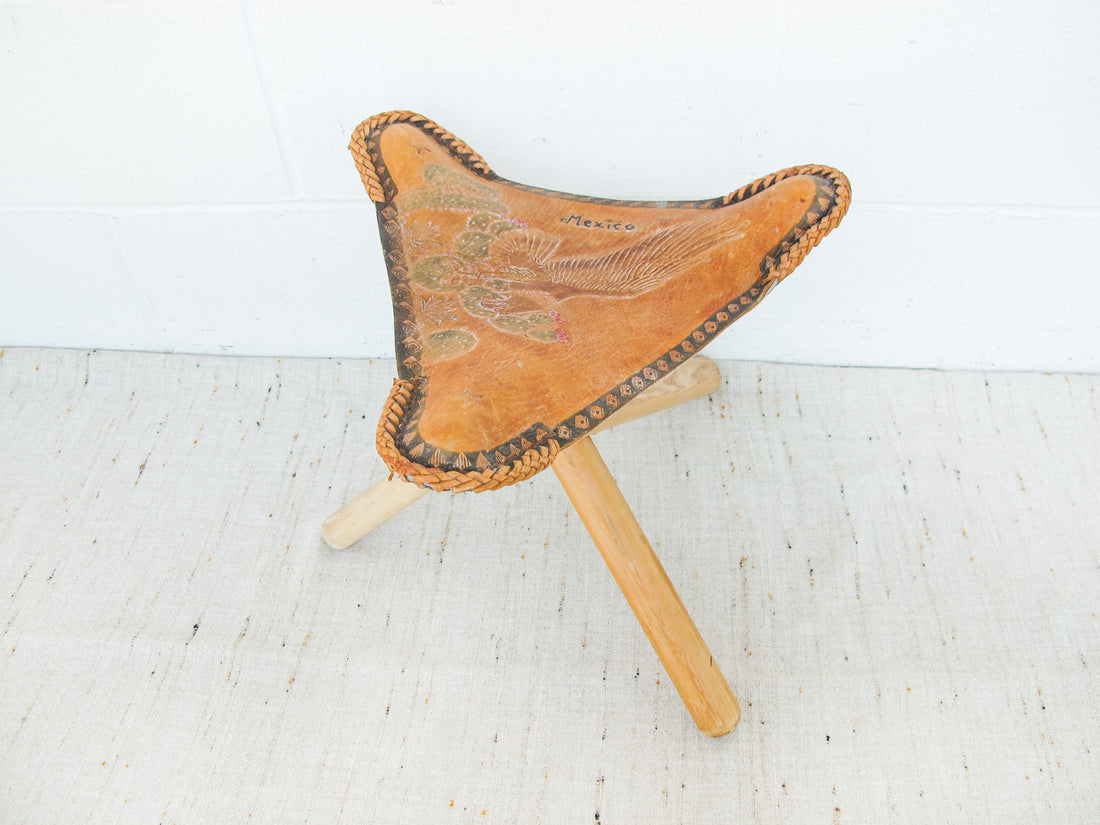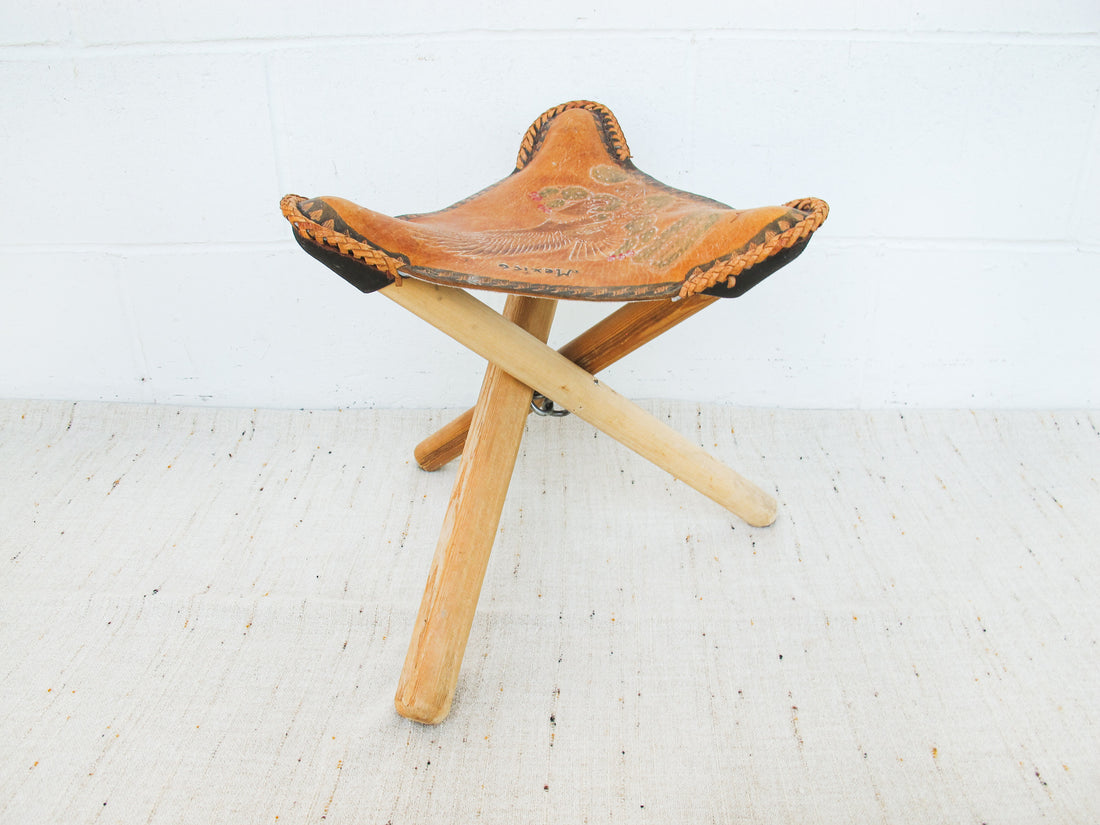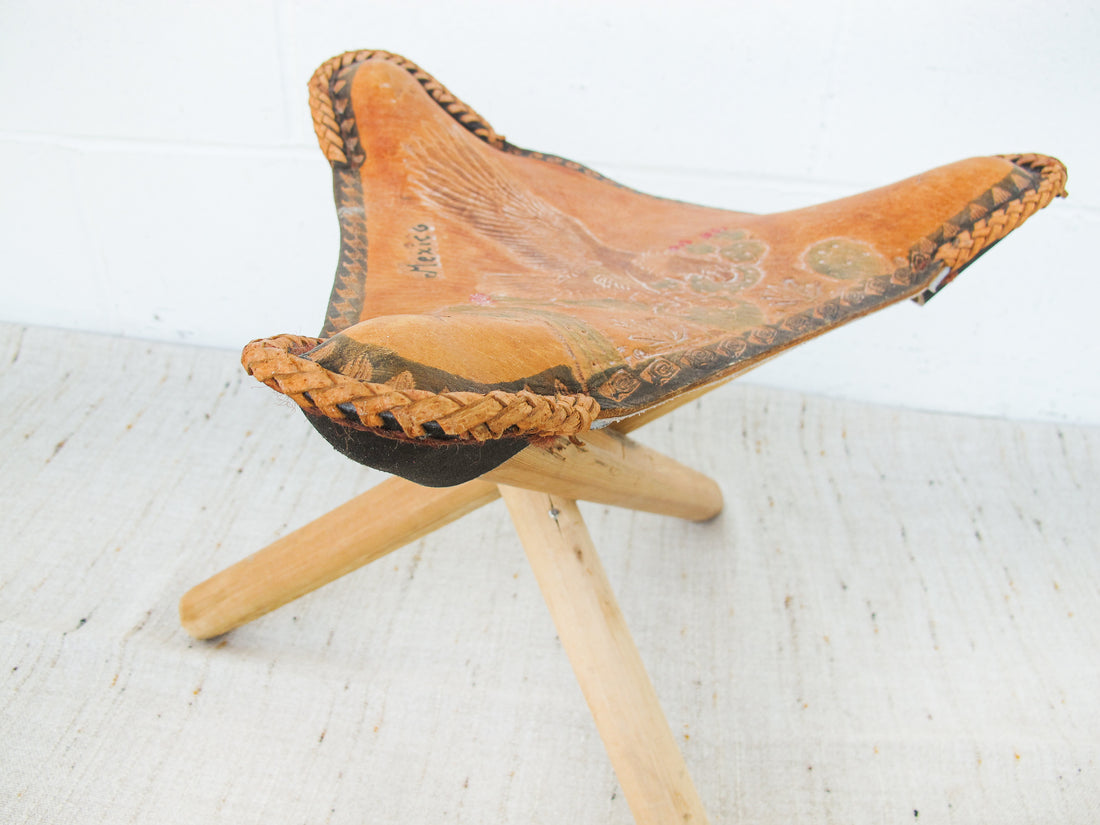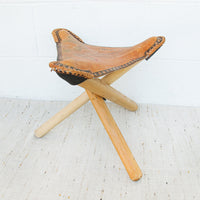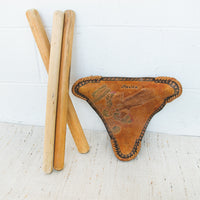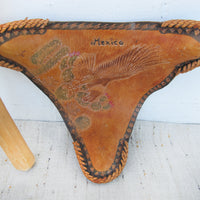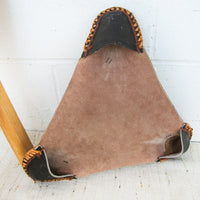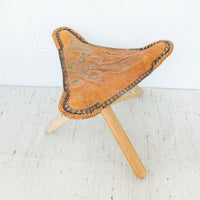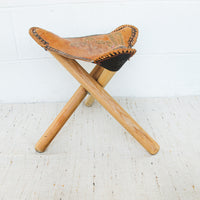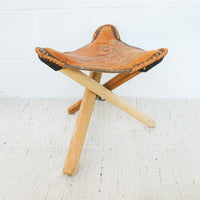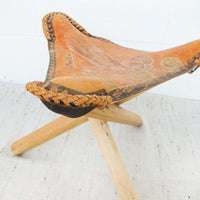 Leather Folding Tri-Pod Stool from Mexico
We love the look of these hand crafted Mexican leather tooled tri-pod stools. This one features a crafted folding wood base that rotates many directions and has a fun lived in leather design. The tooled design features an eagle with cacti and stars. Some of the color has faded from the images, but it gives it loads of character. The seat is a very hearty thick leather piece that has been double stitched on the edges to provide stability when slipped over the wooden legs to sit. 
These stools are lower in height and made for camping and other outdoor activities that require an easy to pack down seat etc. Leather and binds are in good vintage condition.
Measures -13" H X 12" W X 14.25" L X 15.5" L base of legs