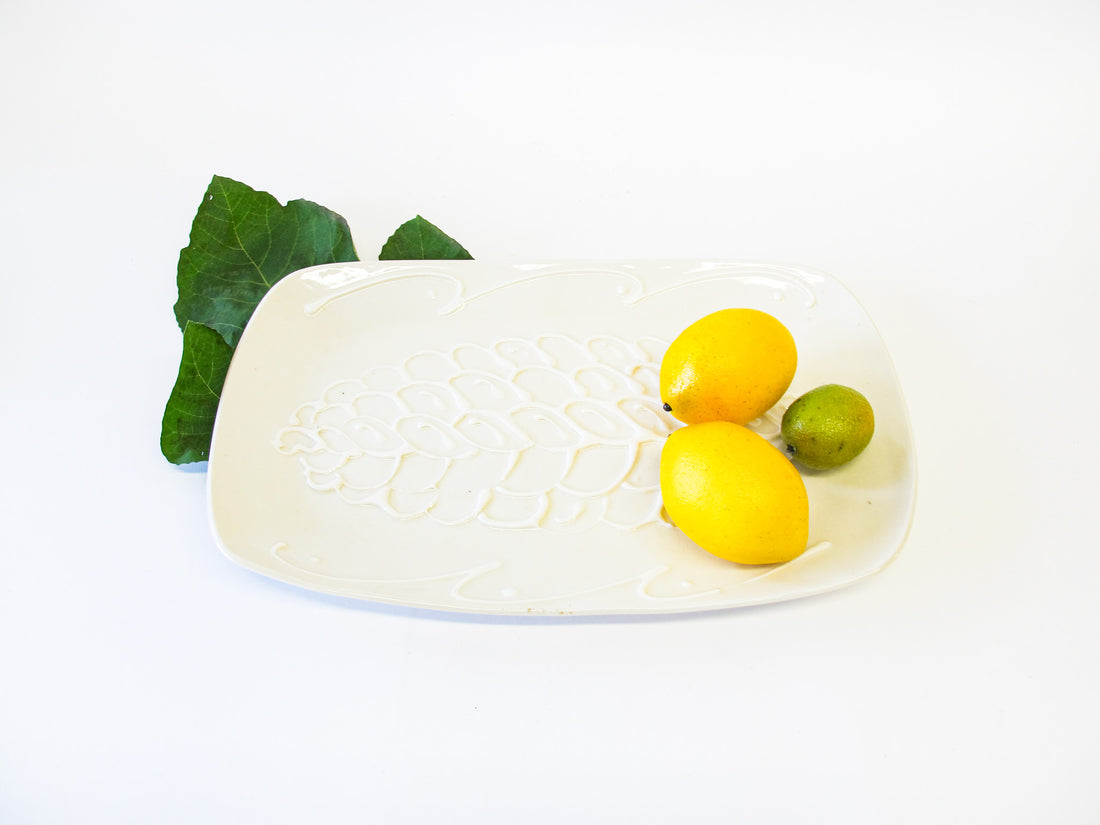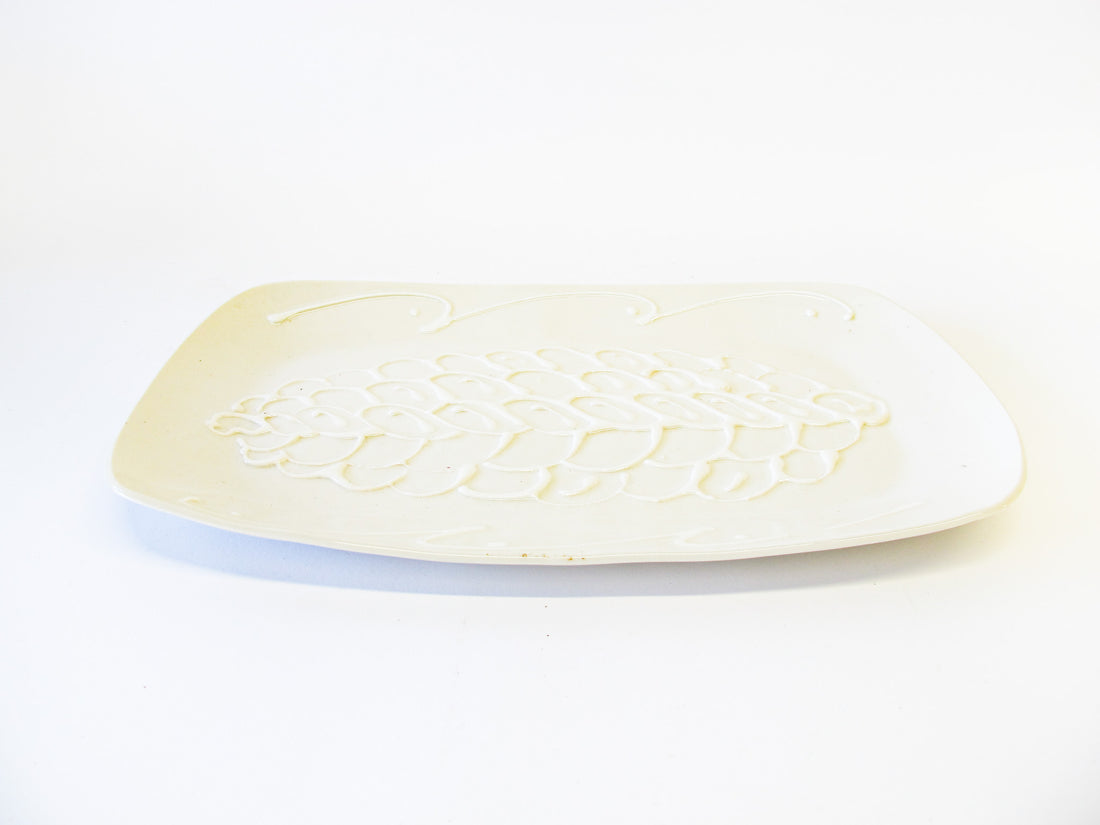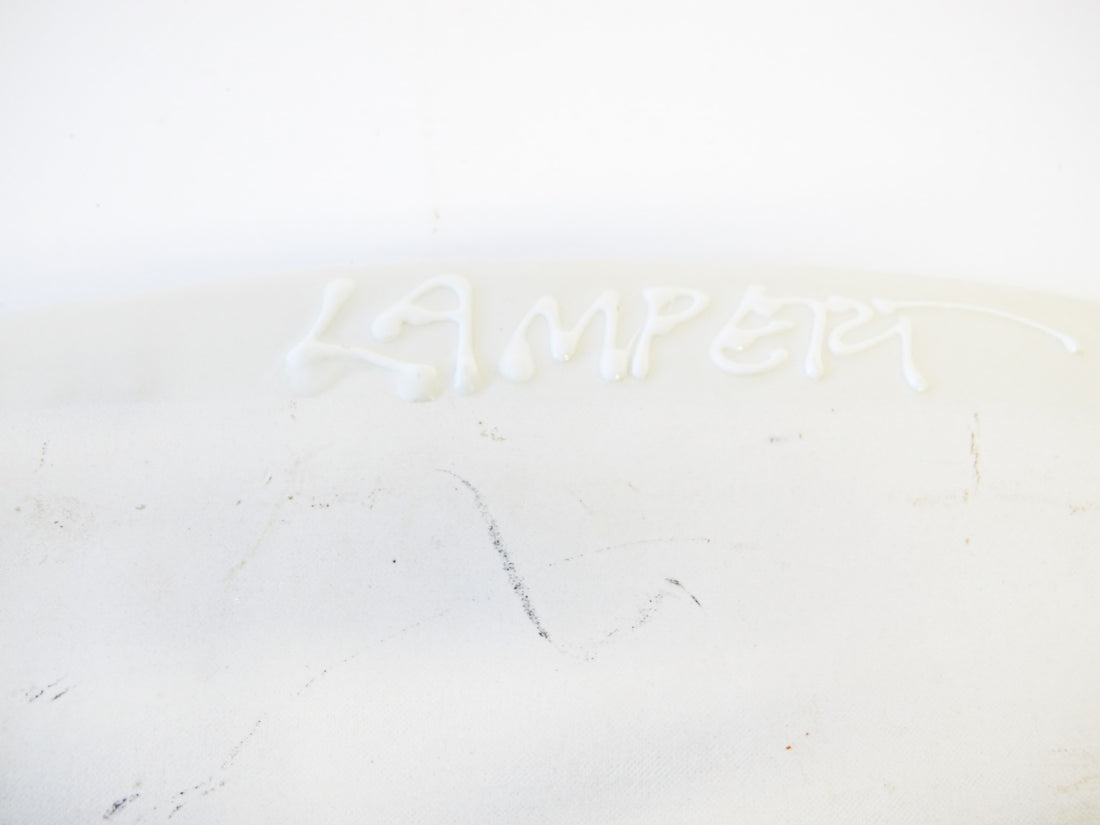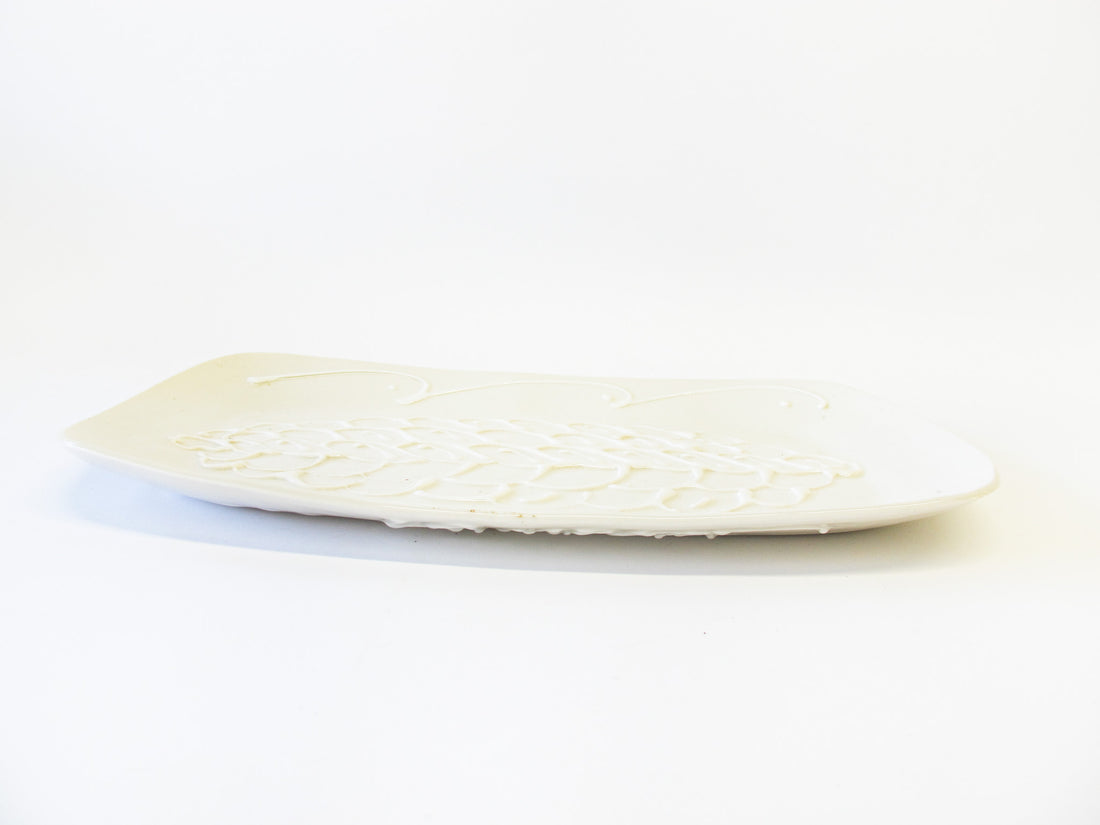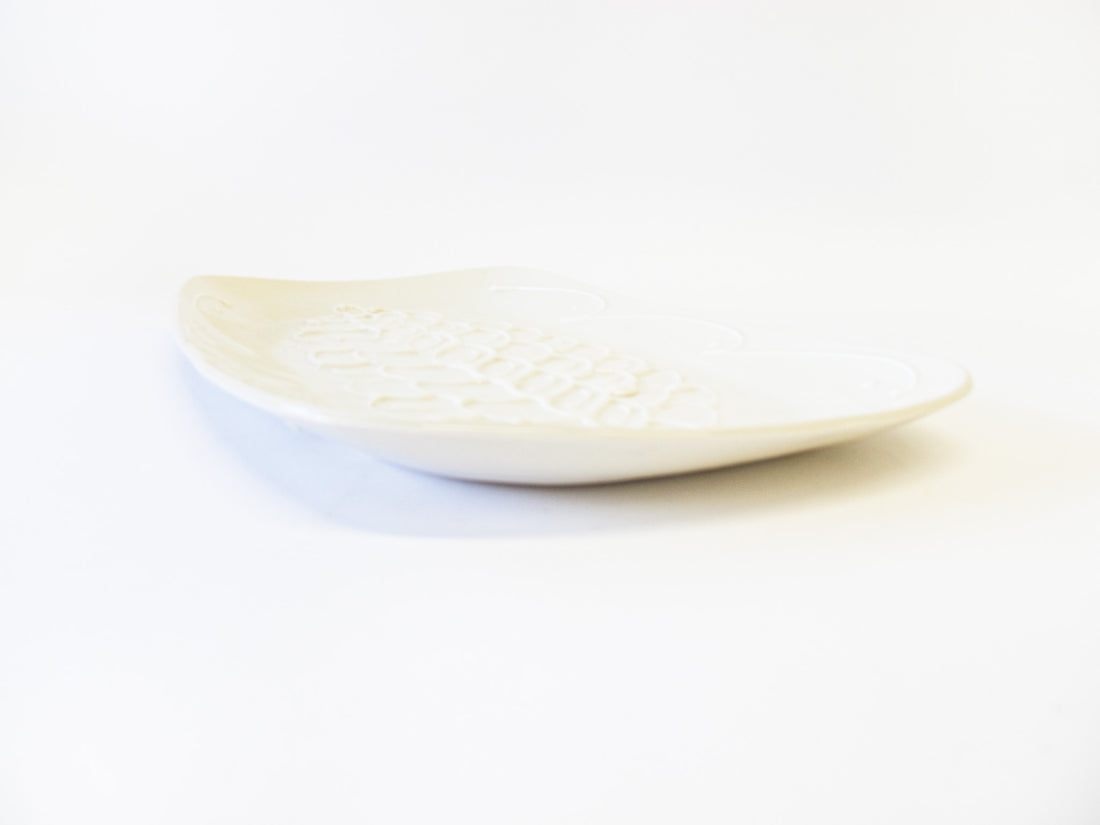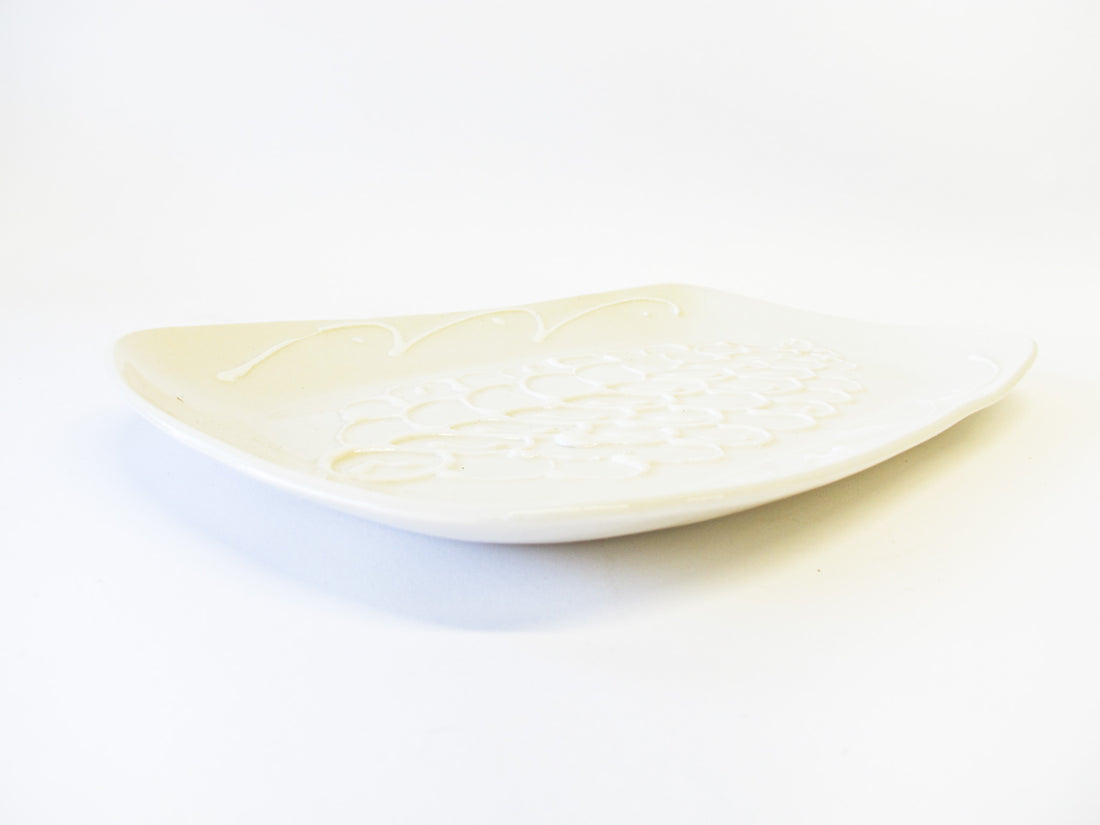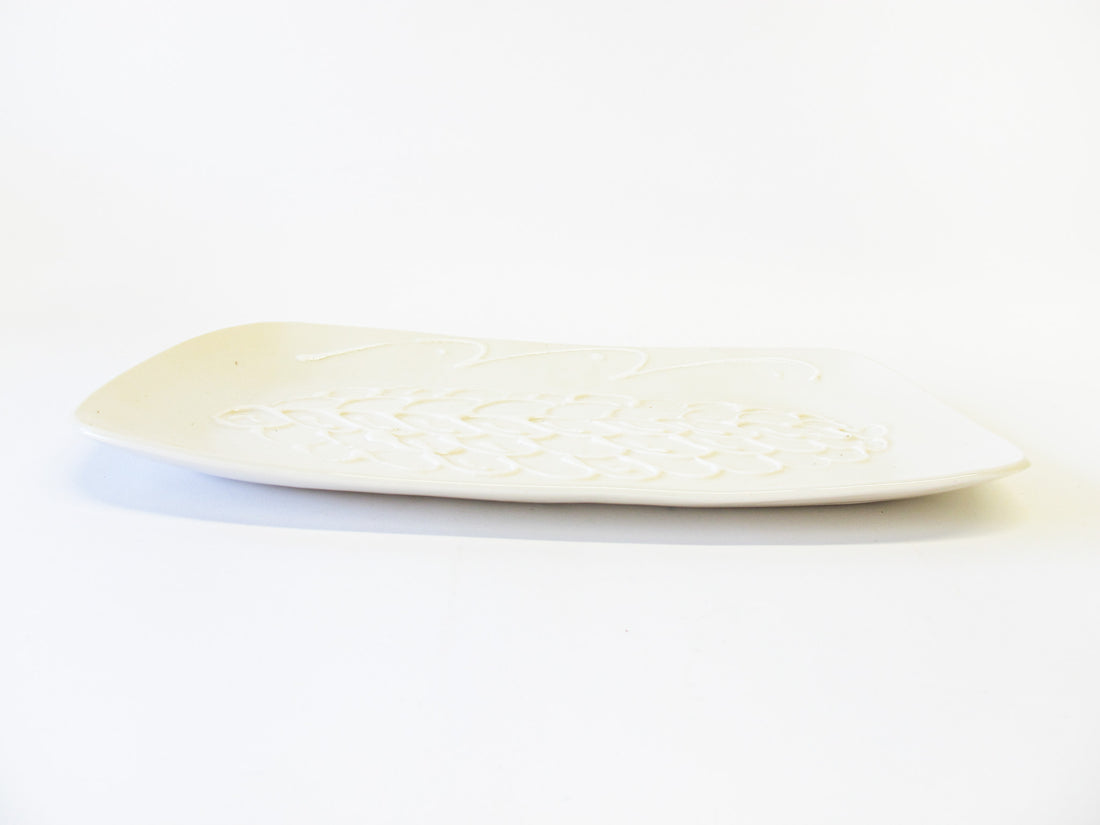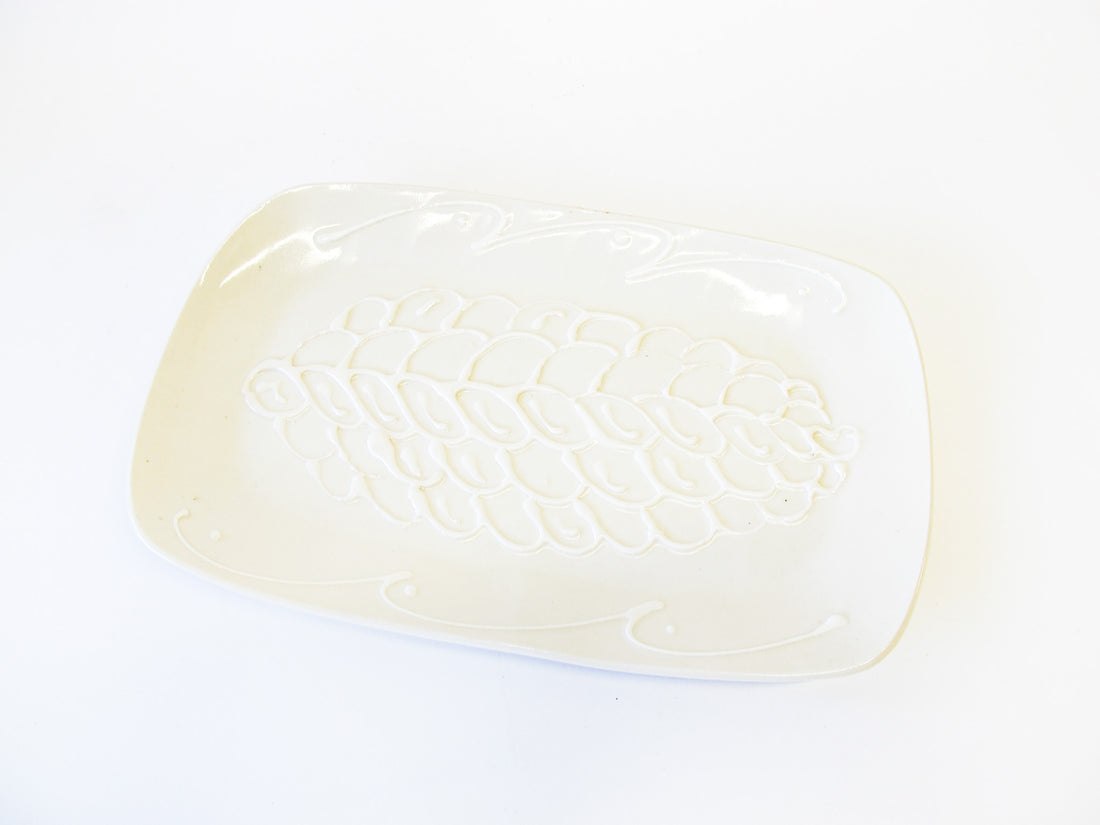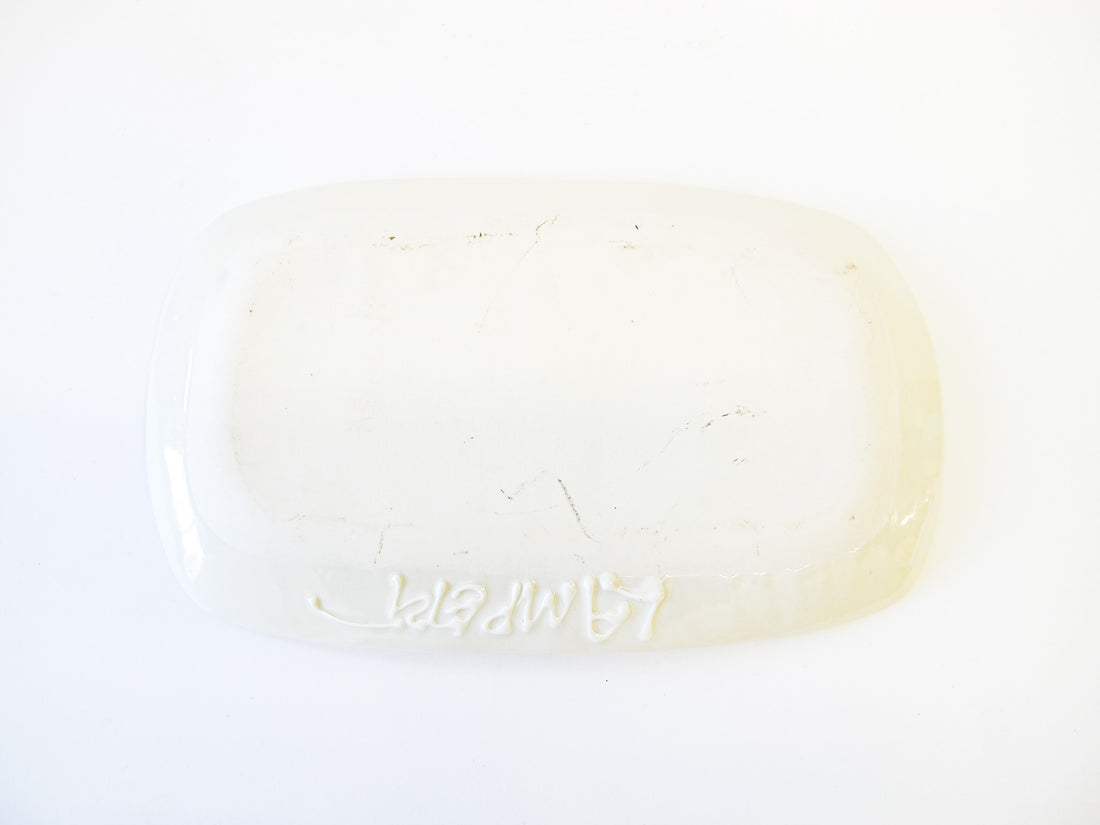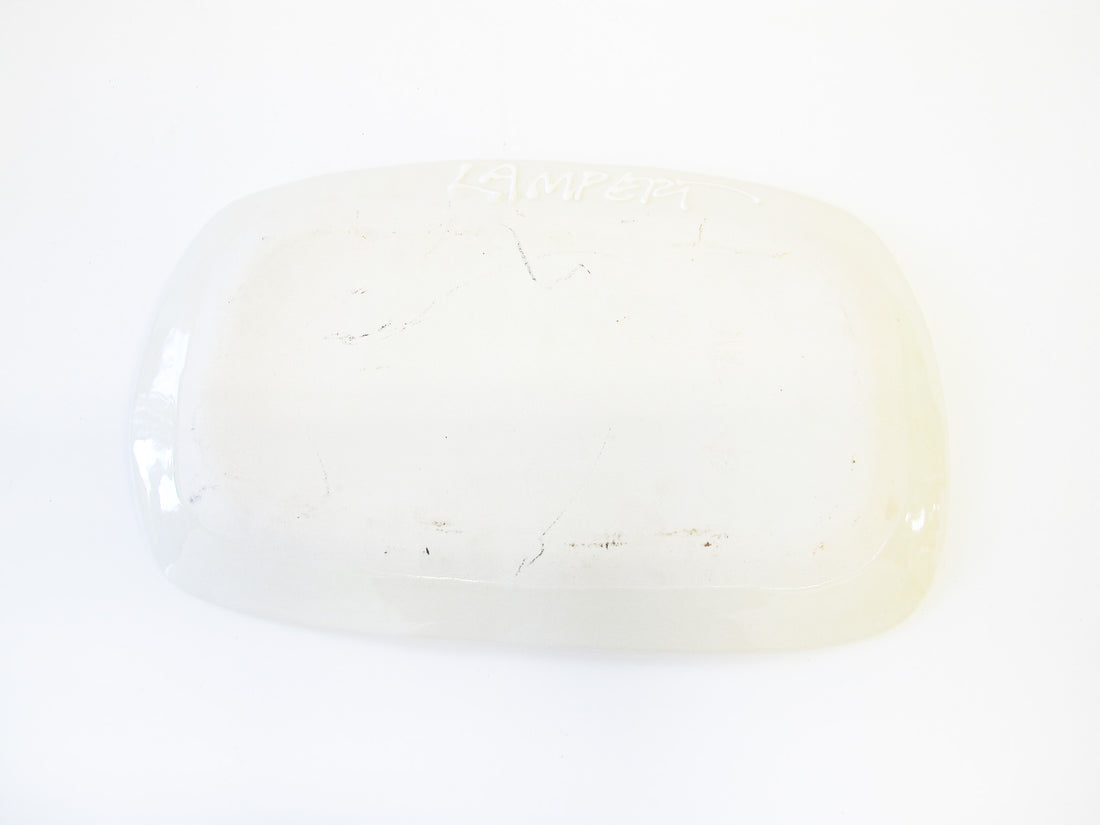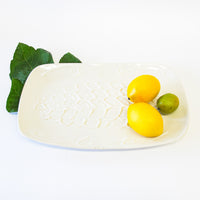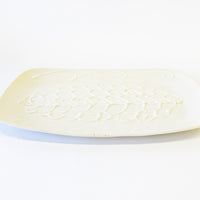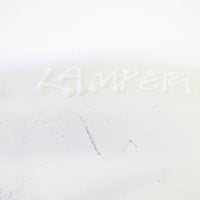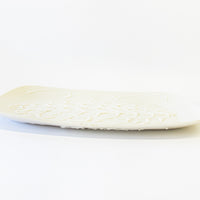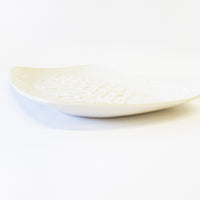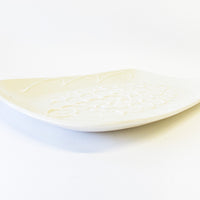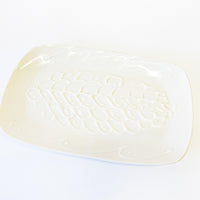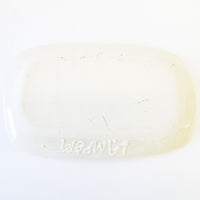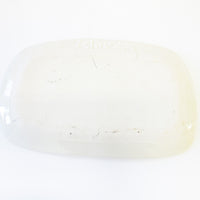 Lampert Pressed White Clay Dish with Raised Finish Detailing
This is quite a beautiful vintage subtle yet classic piece. It features raised detailing that resemble abstract leaves. It is signed on the bottom, Lampert. We love how bright and white this piece is, it makes it perfect for serving up your favorite dish. Displaying snacks or dishes on this piece will make anything pop. The texture of the piece adds so much more character rather than having a plane white tray. We love how stunning it is! This piece is a neutral piece that could be mixed and matched with other beautiful pottery seamlessly.
It is in great vintage condition, with no cracks or chips. Perfect for everyday use or special occasions. 
Measurements - 16" L X 9.5" W X 1" H