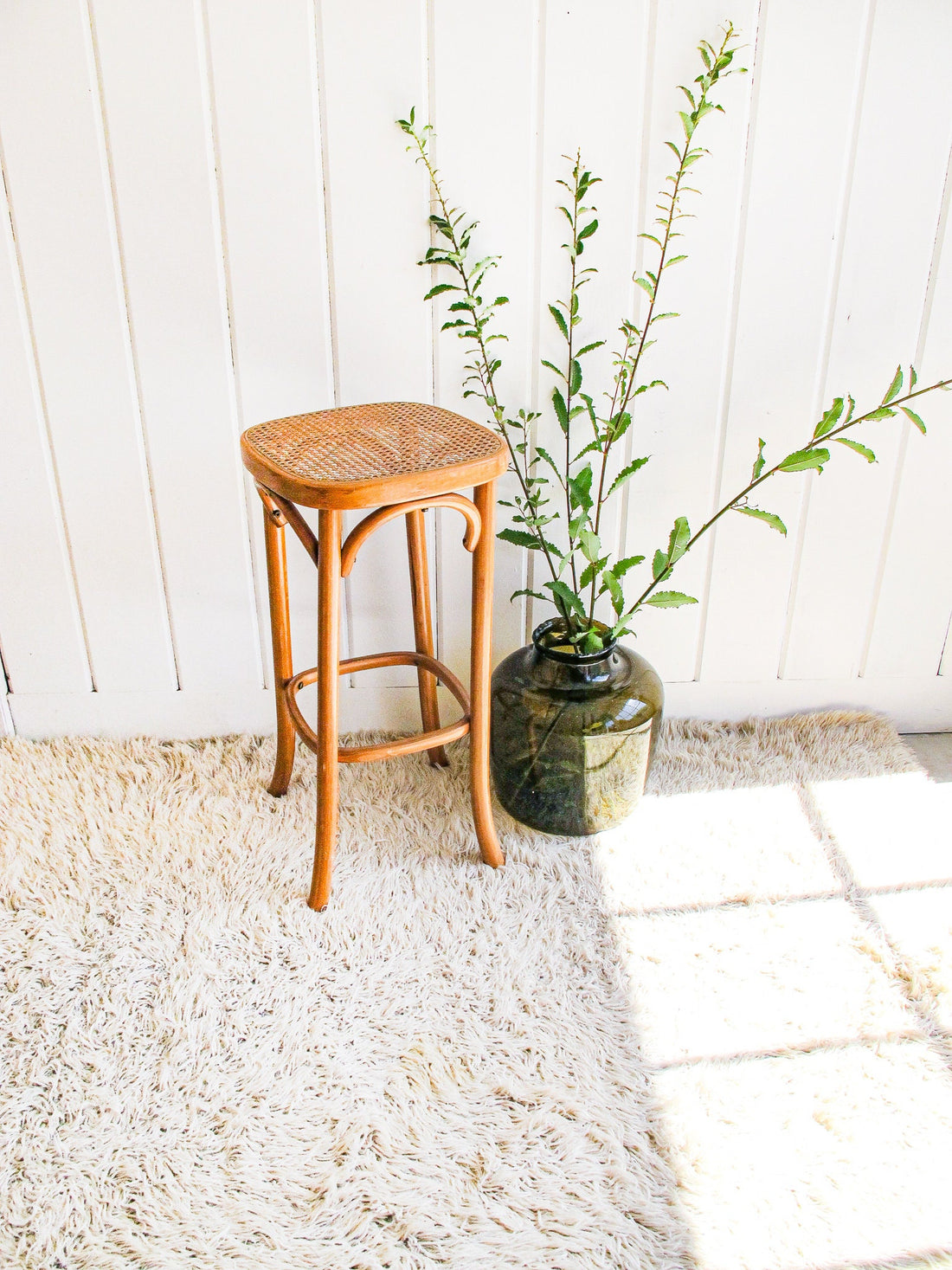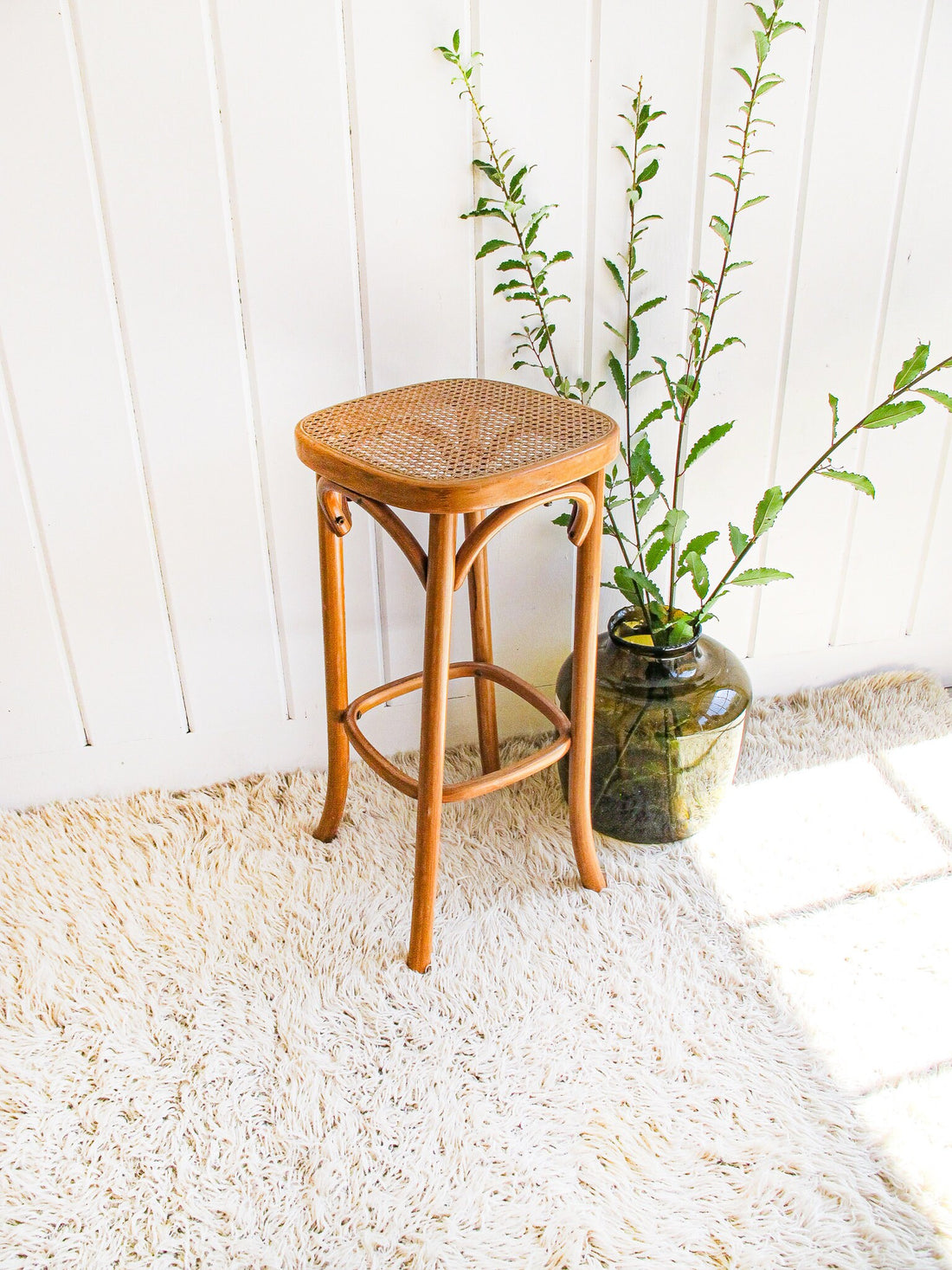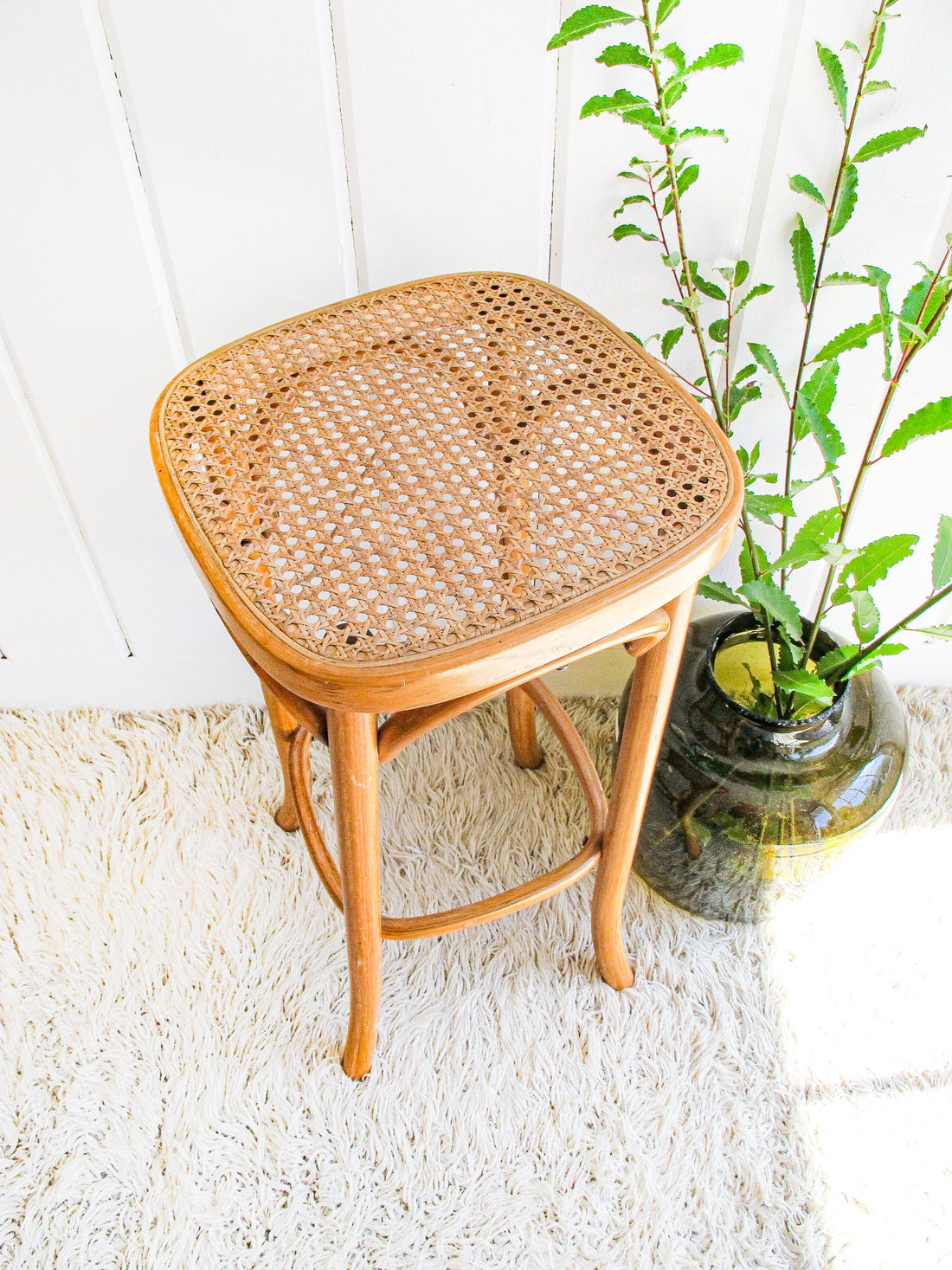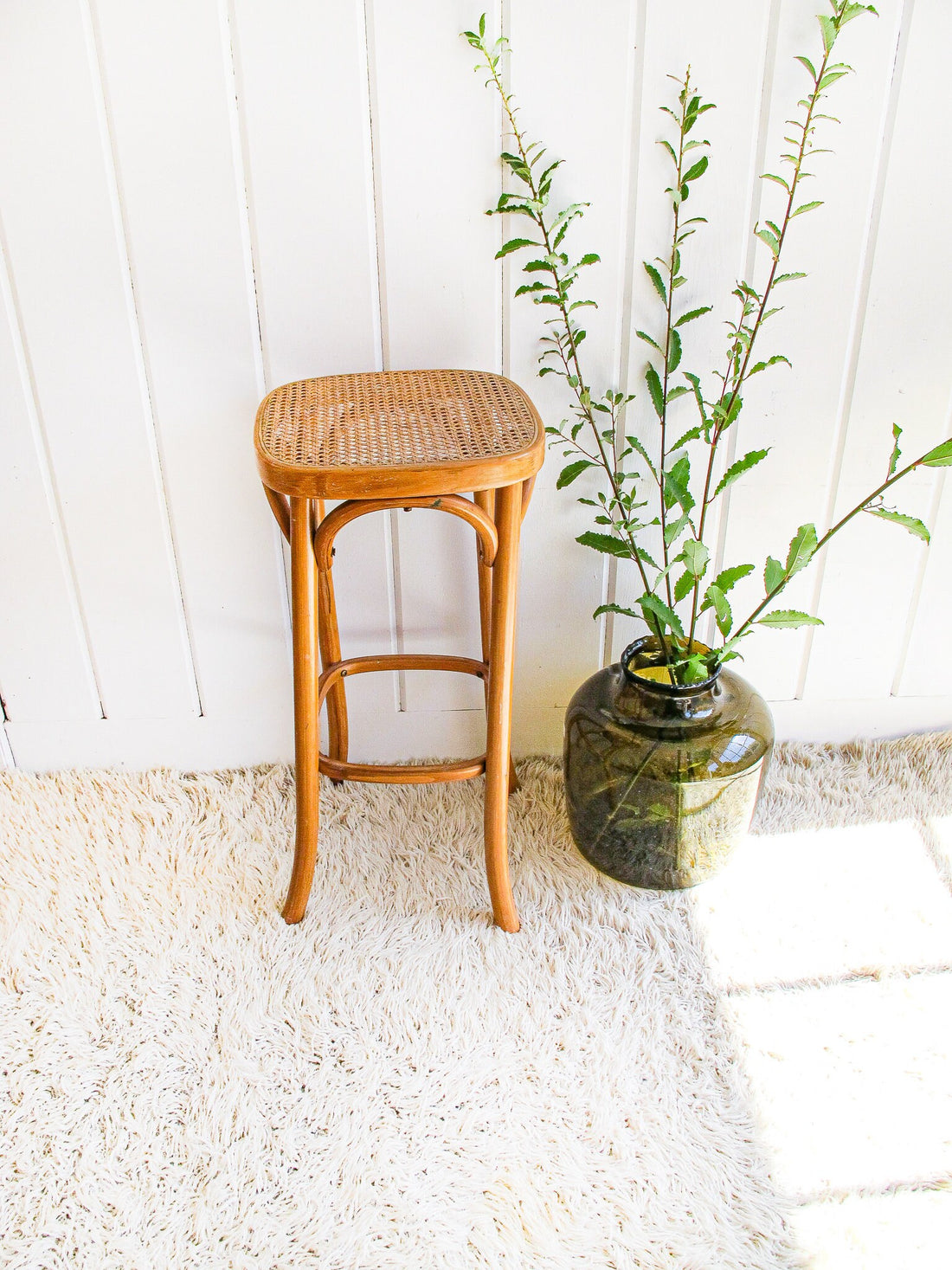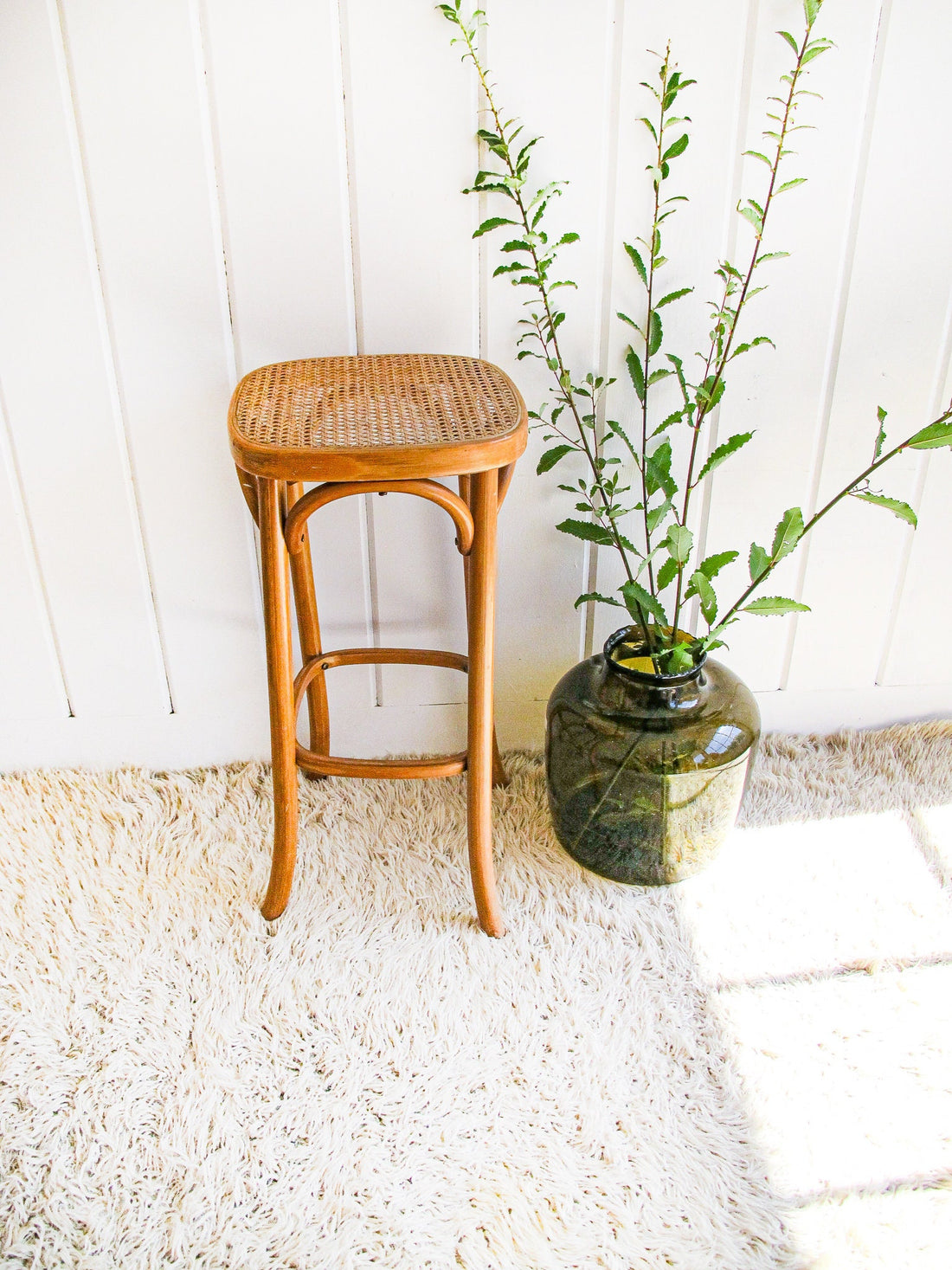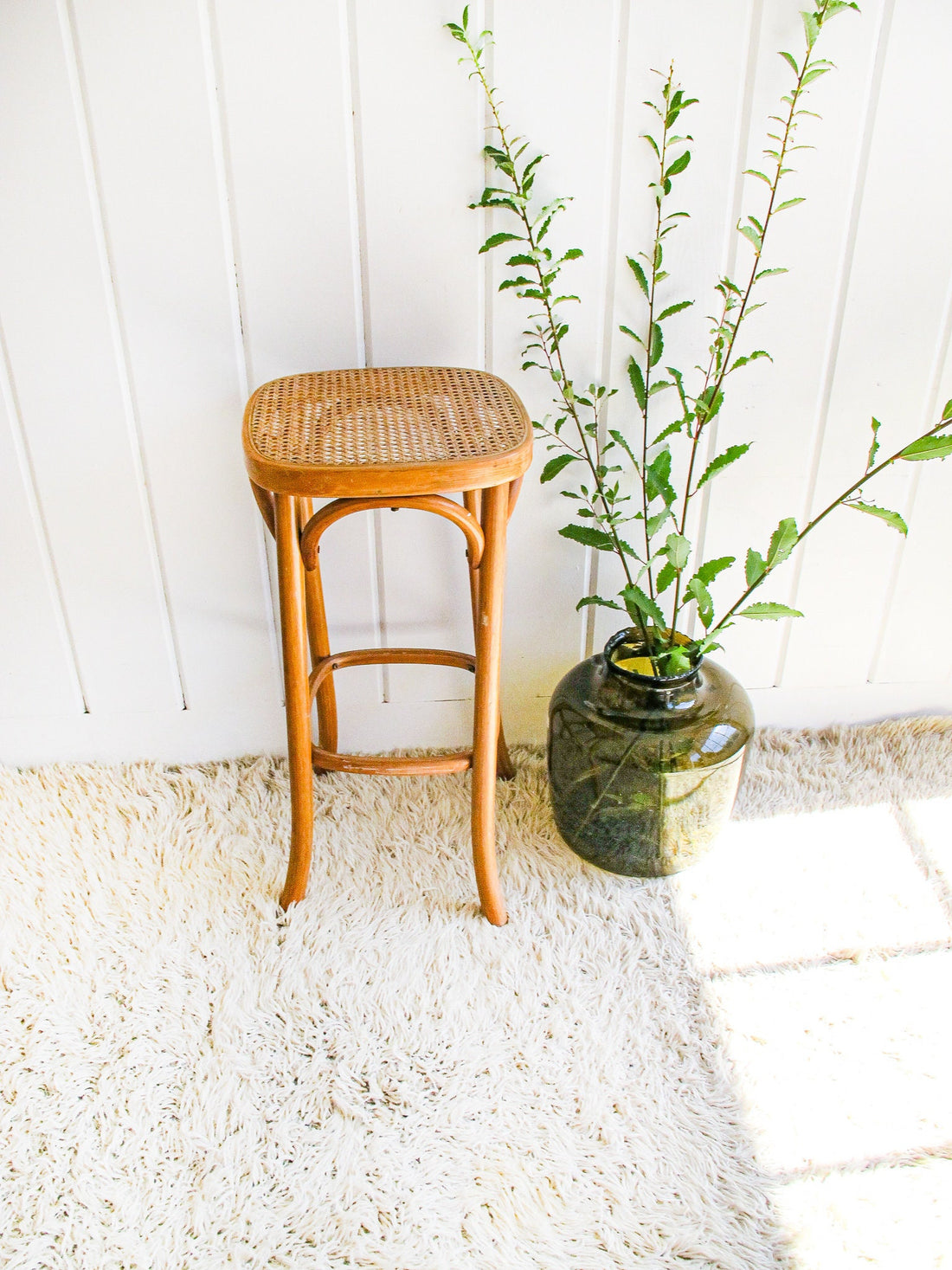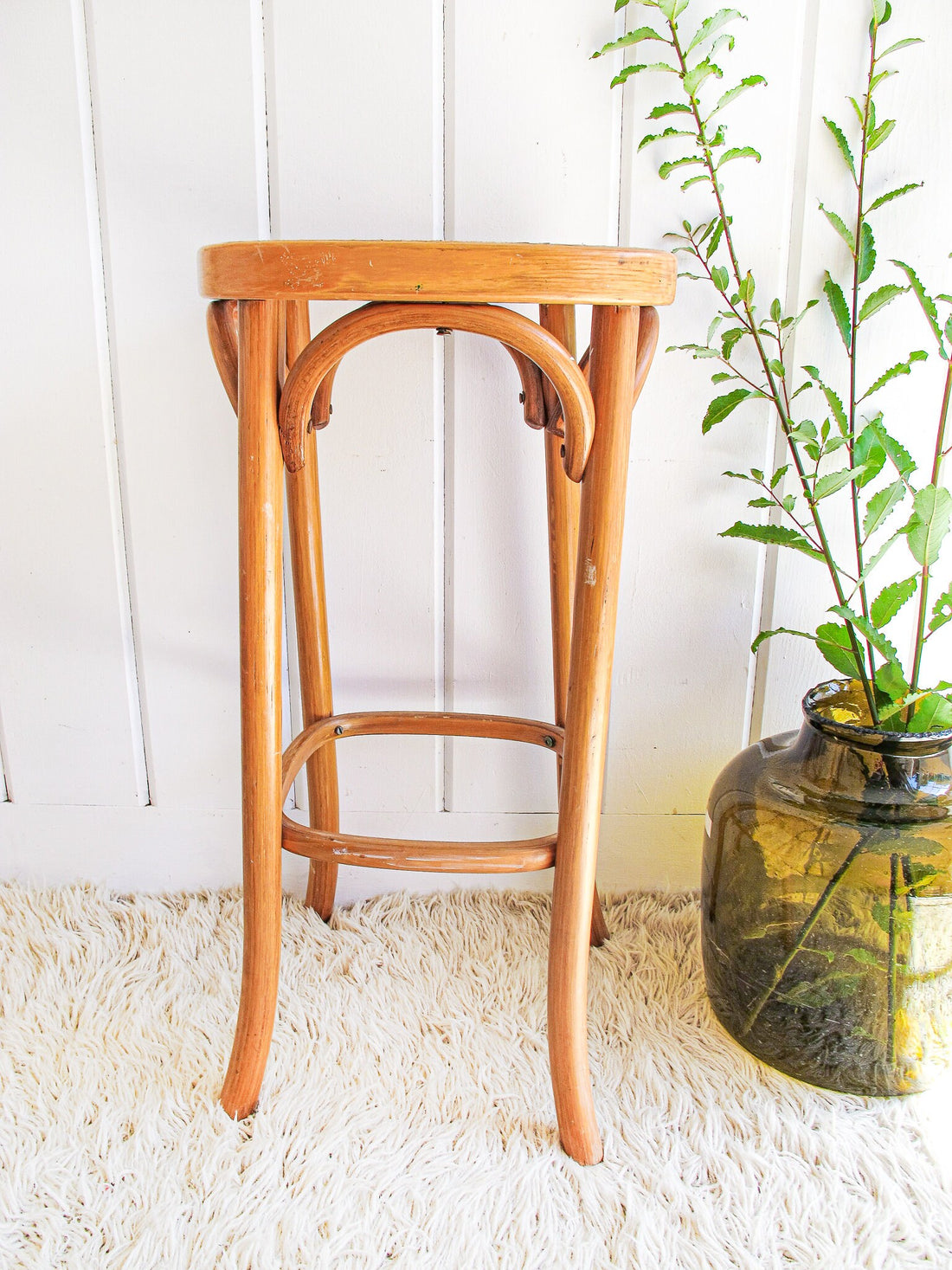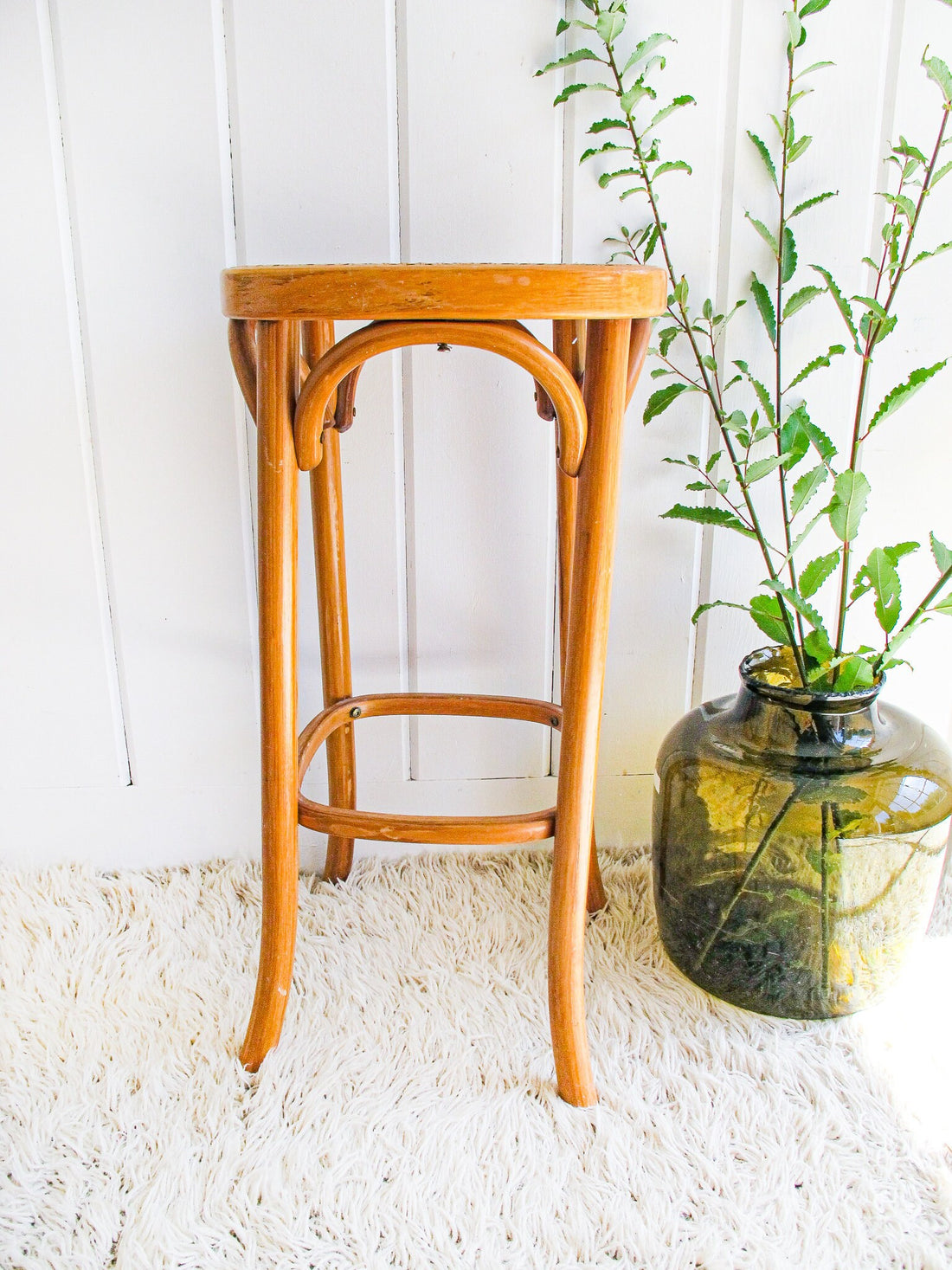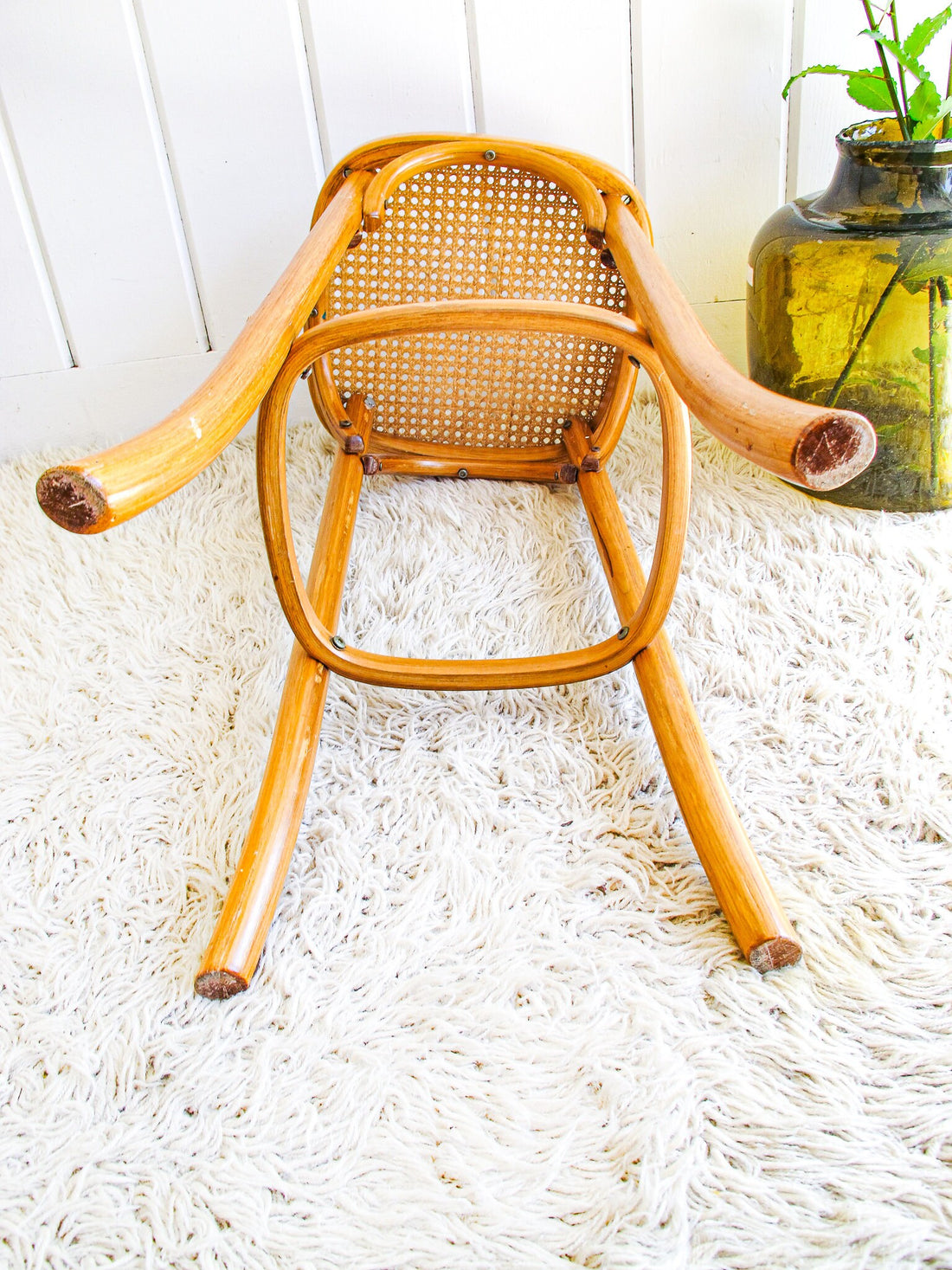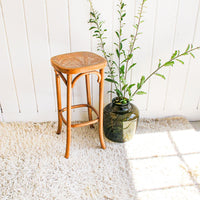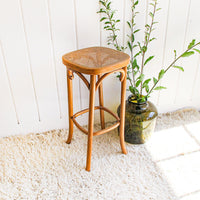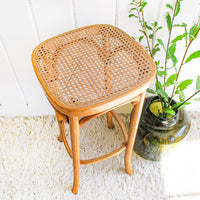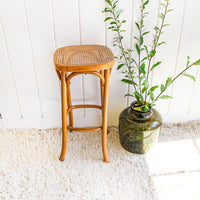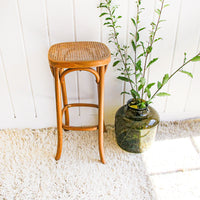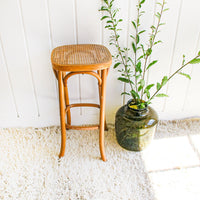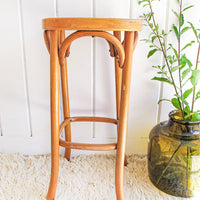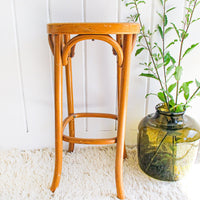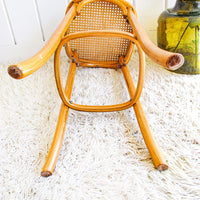 Josef Hoffman Thonet Style Bentwood and Cane Stool Plant Stand
beautiful Josef Hoffman / Thonet style antique streamlined wood stool with cane seat. We are in love with the intricately woven sheet cane and the patina of the light wood finish!
Has a made in Taiwan sticker. It has no original makers marks. The cane on this stool is in good condition with no fraying or issues. This cane is sheet cane, meaning it is easier to replace down the road. The wood frame is a slightly off center, but it is still solid.
Absolutely amazing feature stool to put anywhere in your home. Perfect to put beside a tub or in a corner to hold a plant with a tray. We see it with a tray to hold a plant, by the bath to hold your soaks etc, in an entry to use to put on shoes, or in your room to hold the next days outfits or use as a side table for your bed with a tray.
Please inquiry about shipping options prior to purchase and provide your full address for quotes! Furniture requires different shipping methods to your area.
Measures - 14.25" W x 14.25" D x 29" H