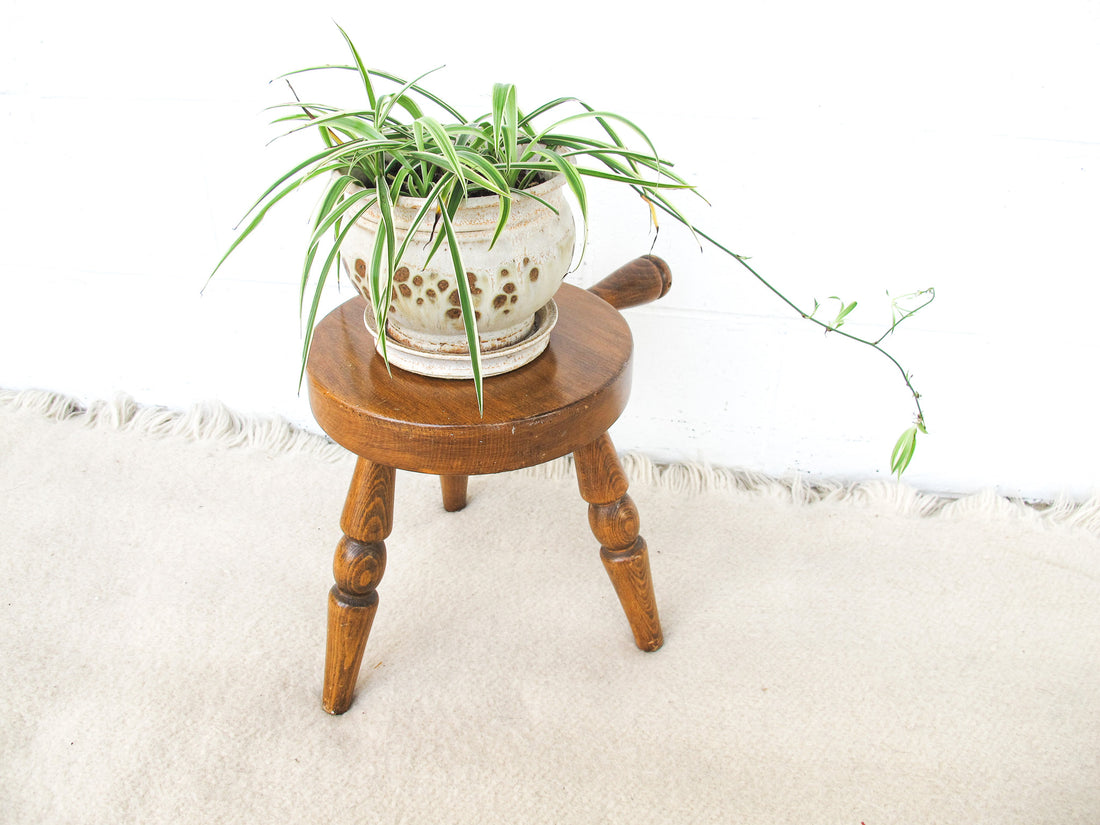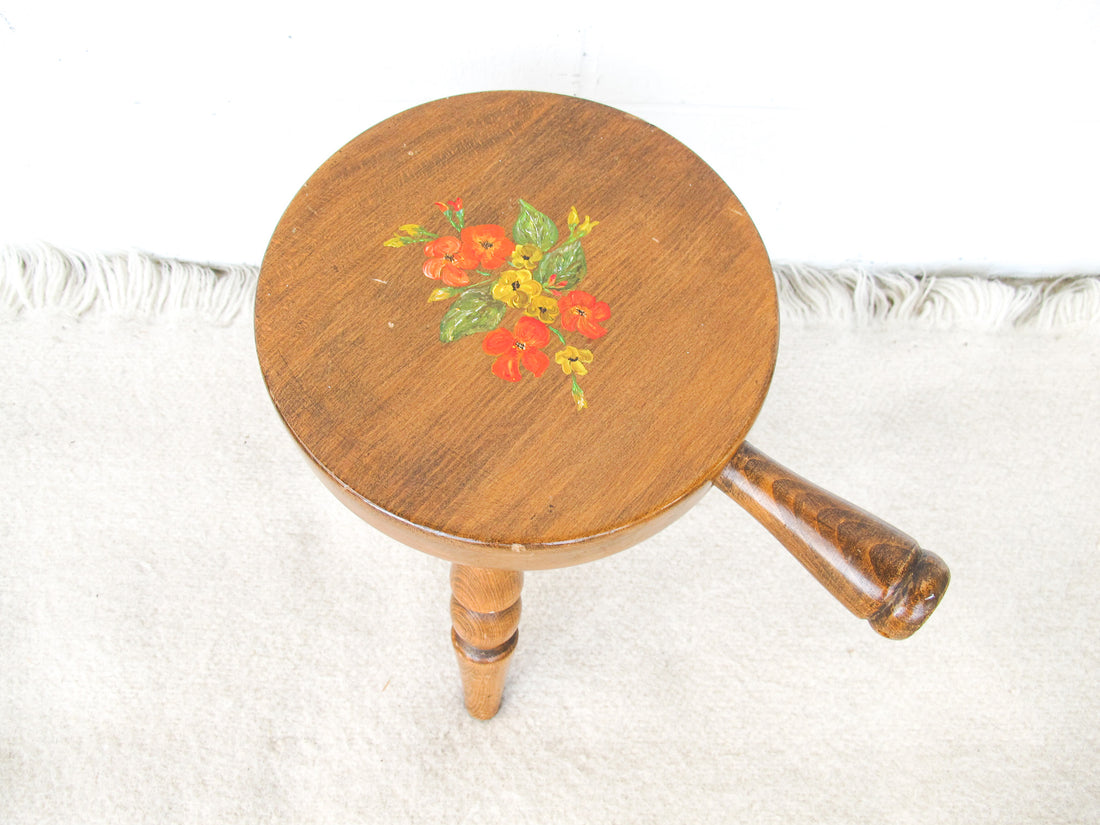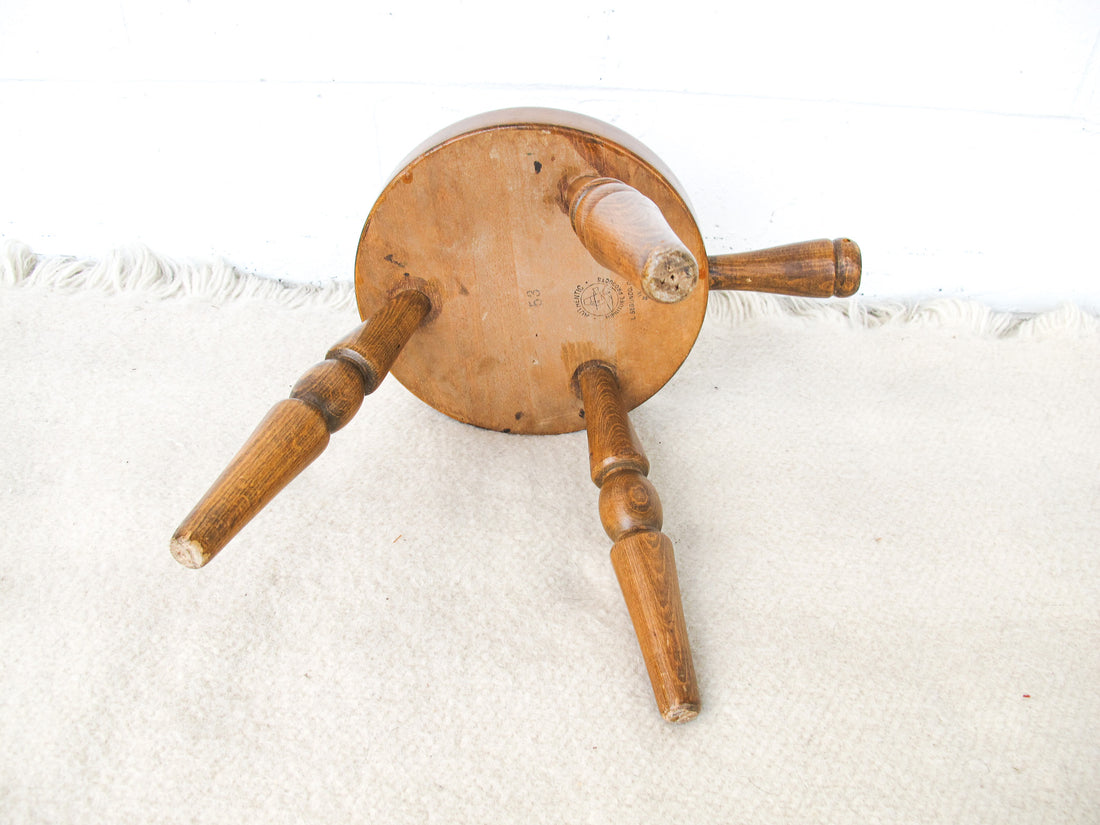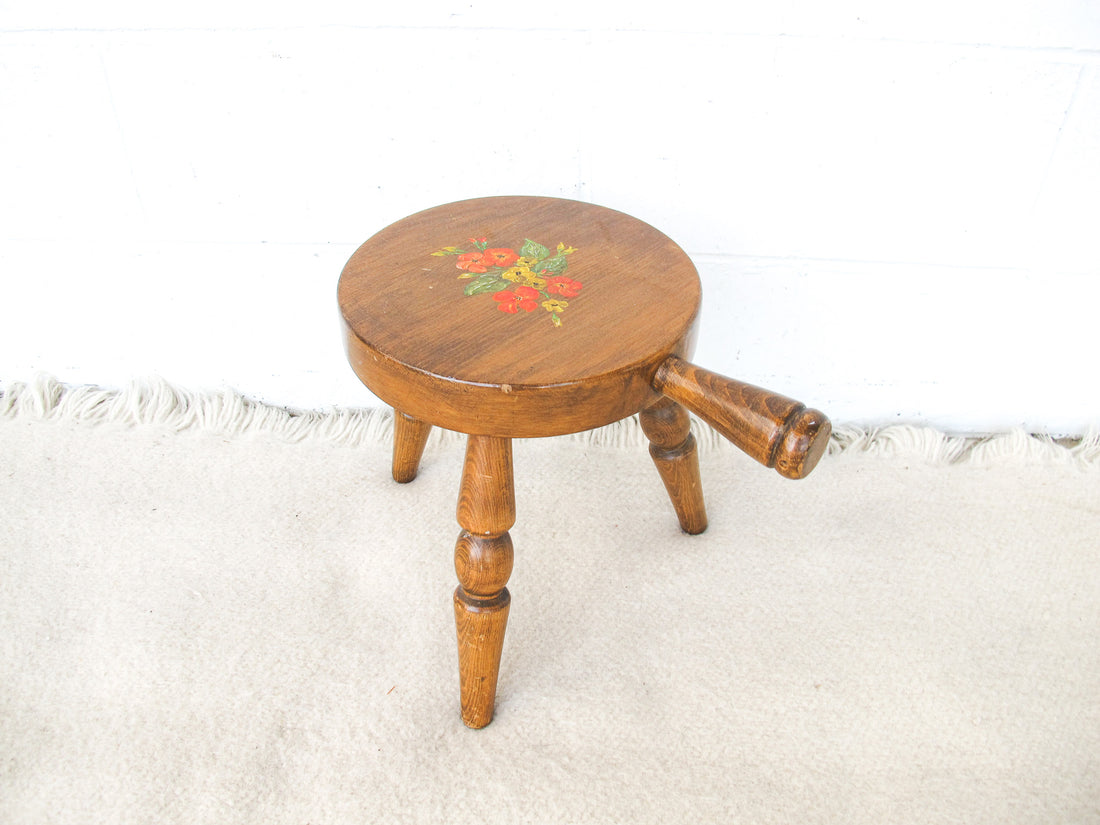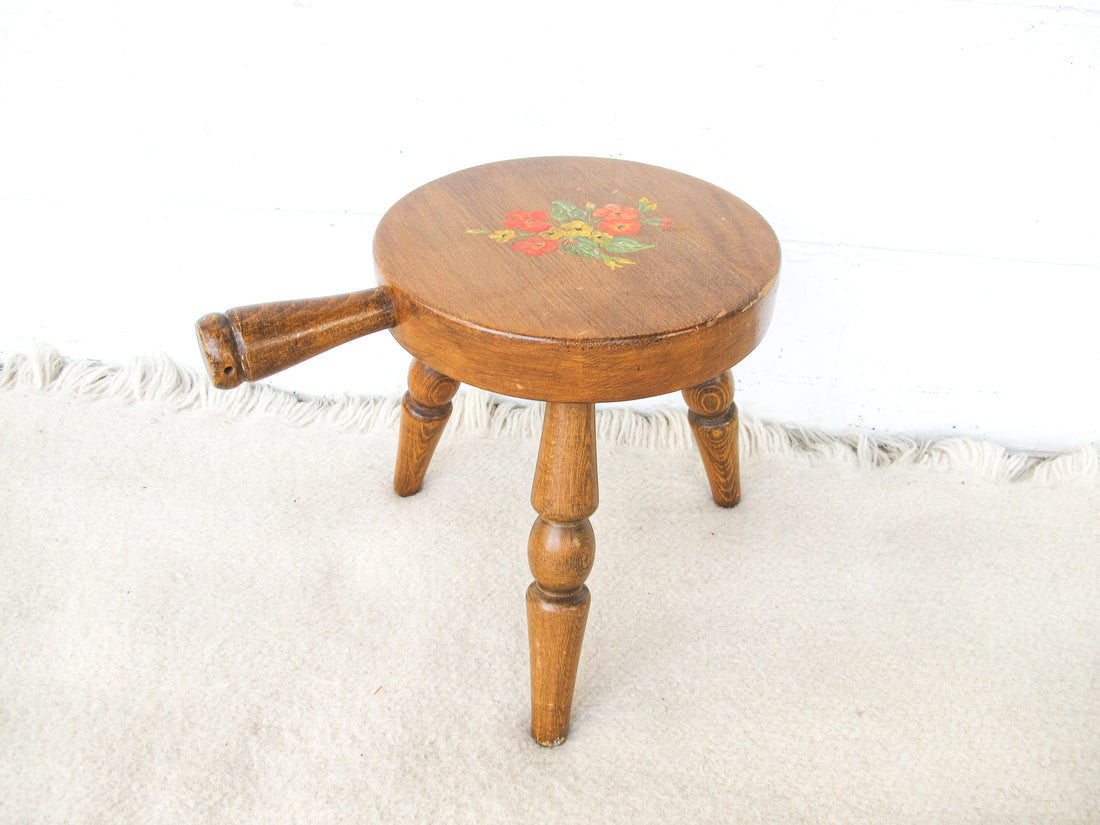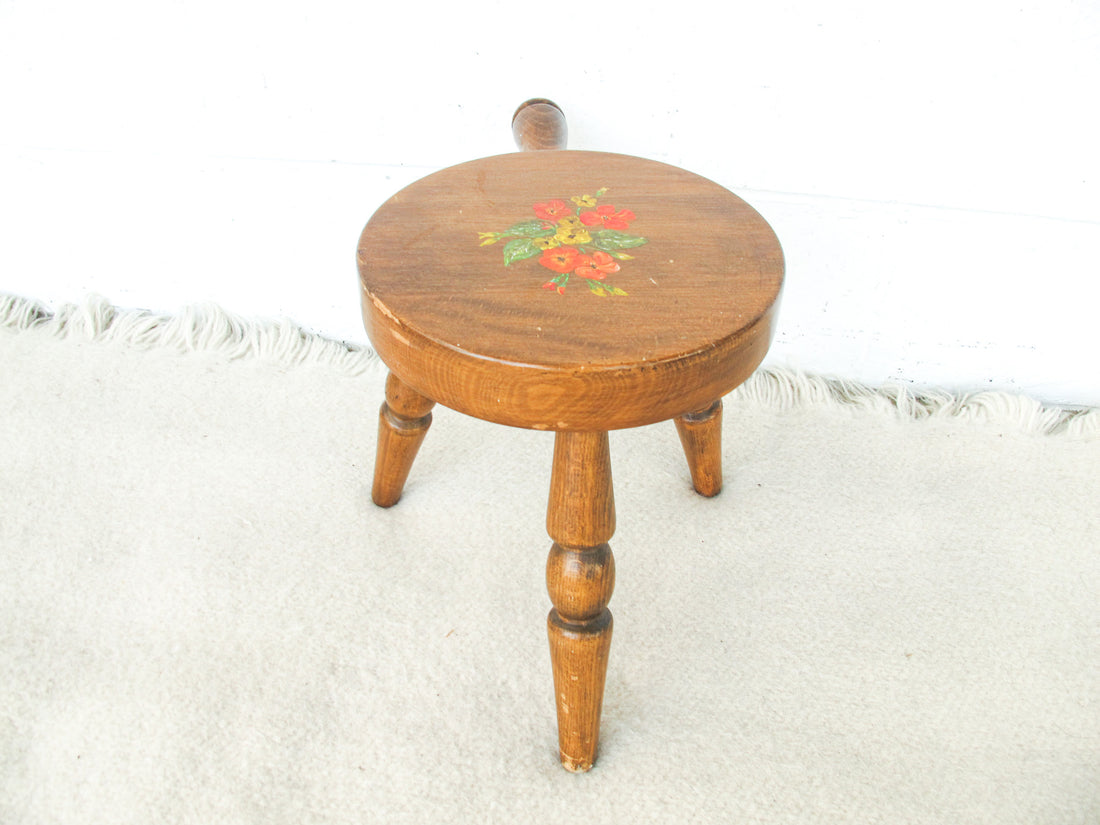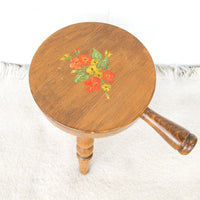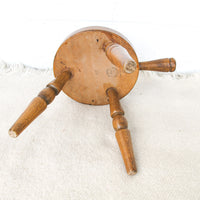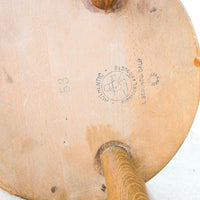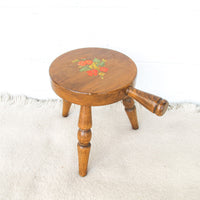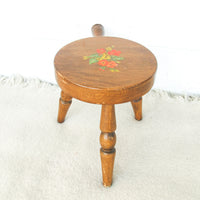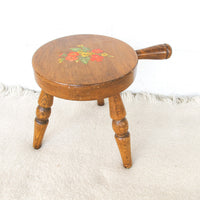 Japanese Wood Milk Stool L Segundo CA
Small stools can be used for just about anything. This vintage gem has the original makers mark on the bottom and was made in Japan and distributed out of L Segundo CA. It was made with no external hardware and the legs were turned to perfectly screw into the seat perfectly. We love how this stool has a small handle for easy handling. Has some wear on the surface that adds character. Has hand painted floral detailing on the seat in yellow, green and orange. 

Small wood stools are simply the best! They can be a side seat on the go, a foot stool, double as an ottoman and even make the perfect surface for plants or a small table for a picnic.

This little stool is made of solid wood and even hand crafted with no screws or hardware. We love the look that the three inlayed legs give the top.
Measures - 14.25" L X 9.75" W x 12" H