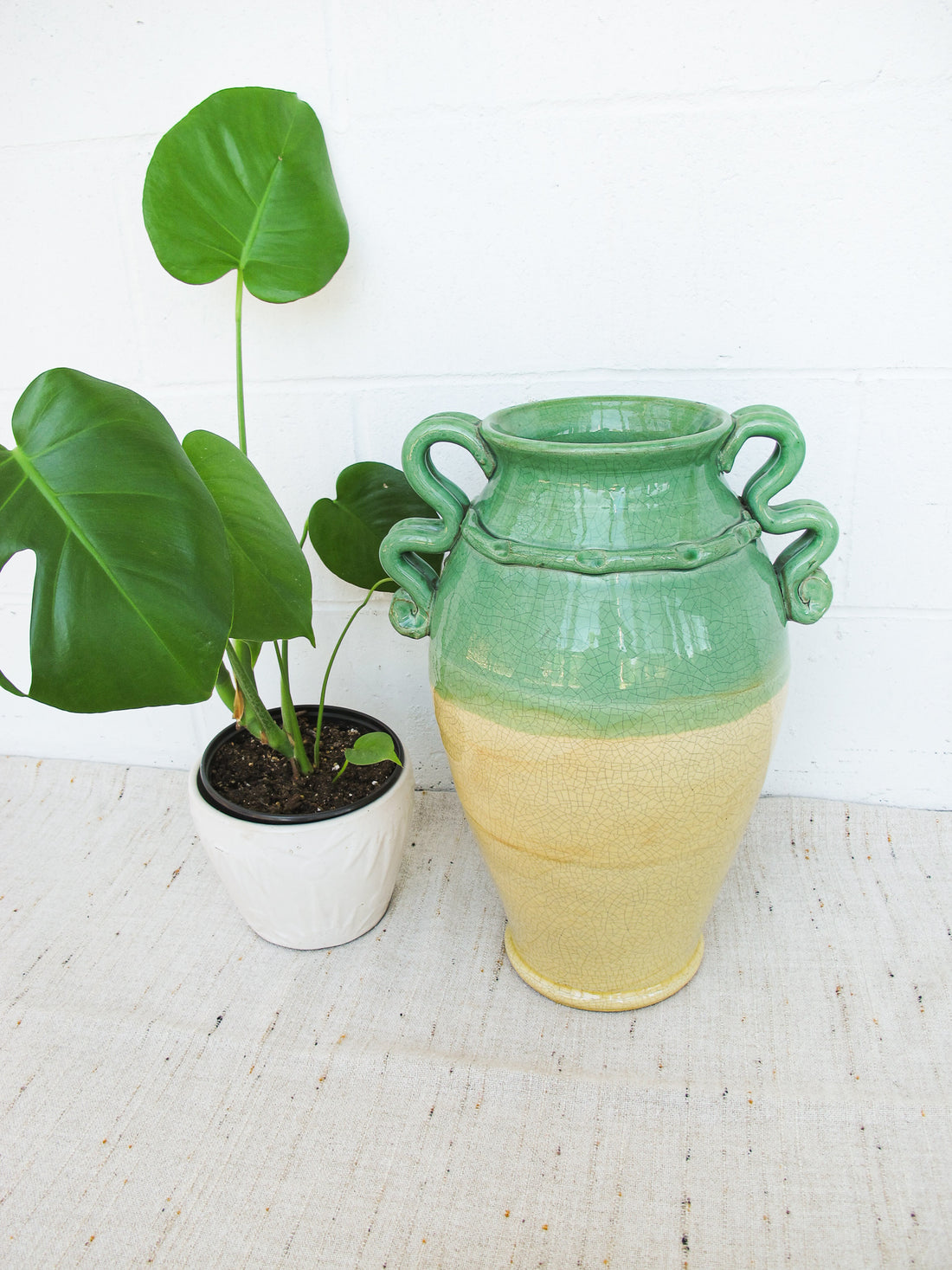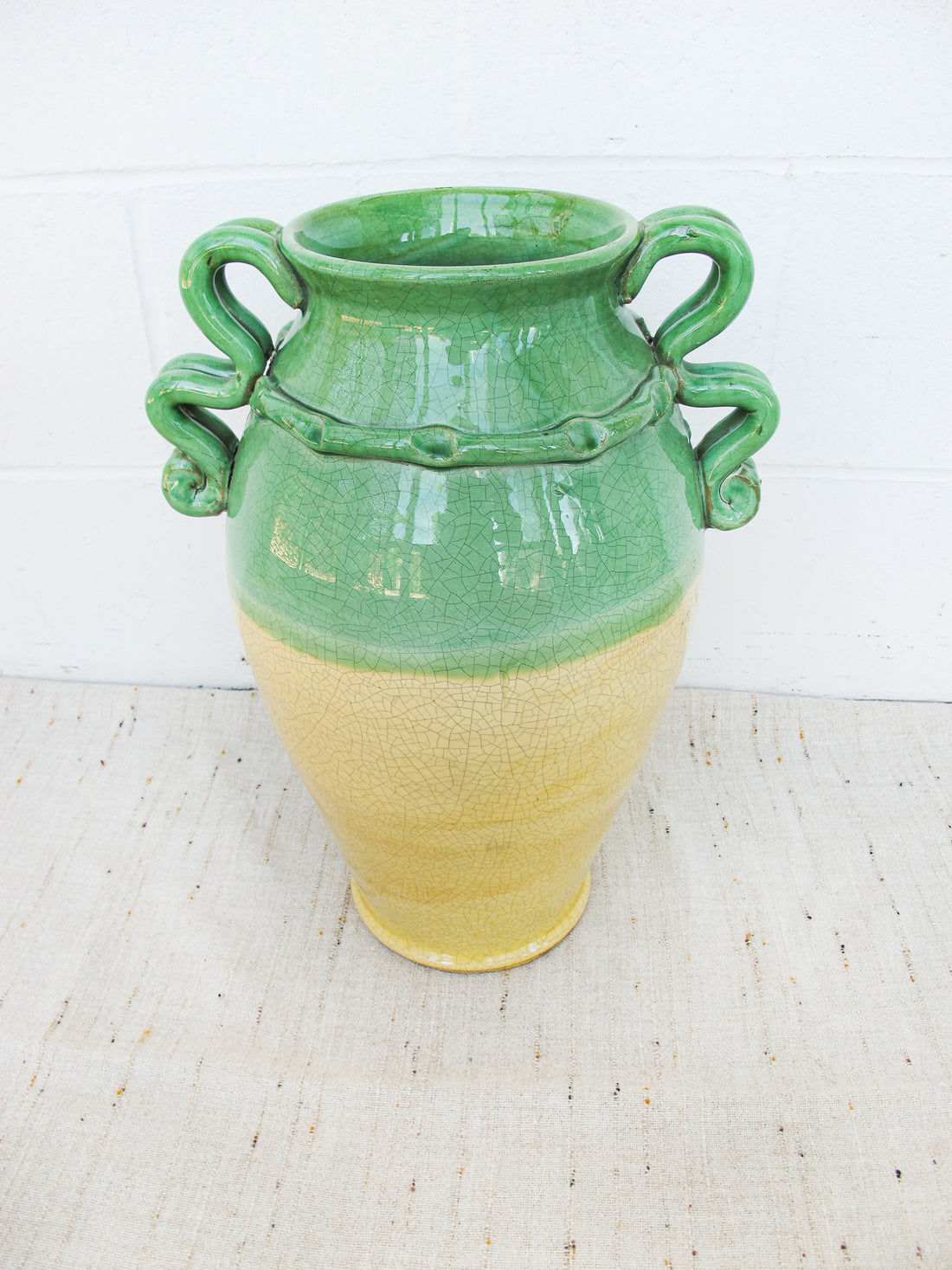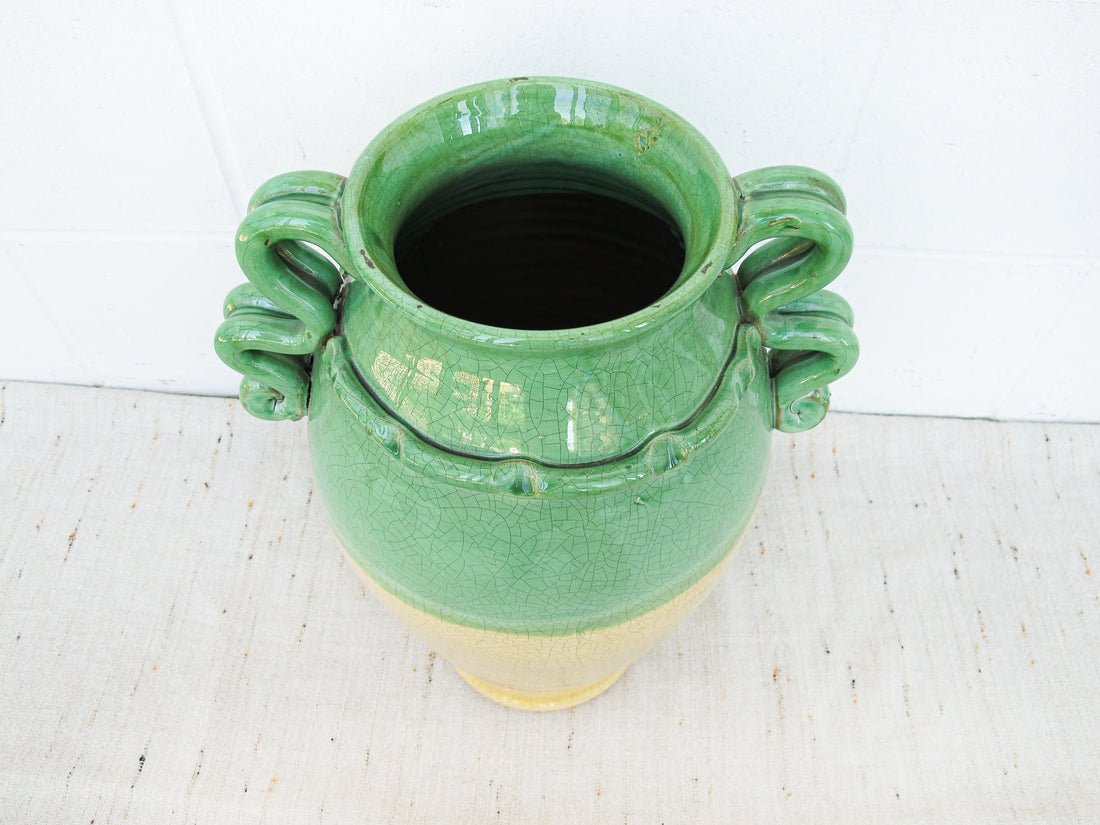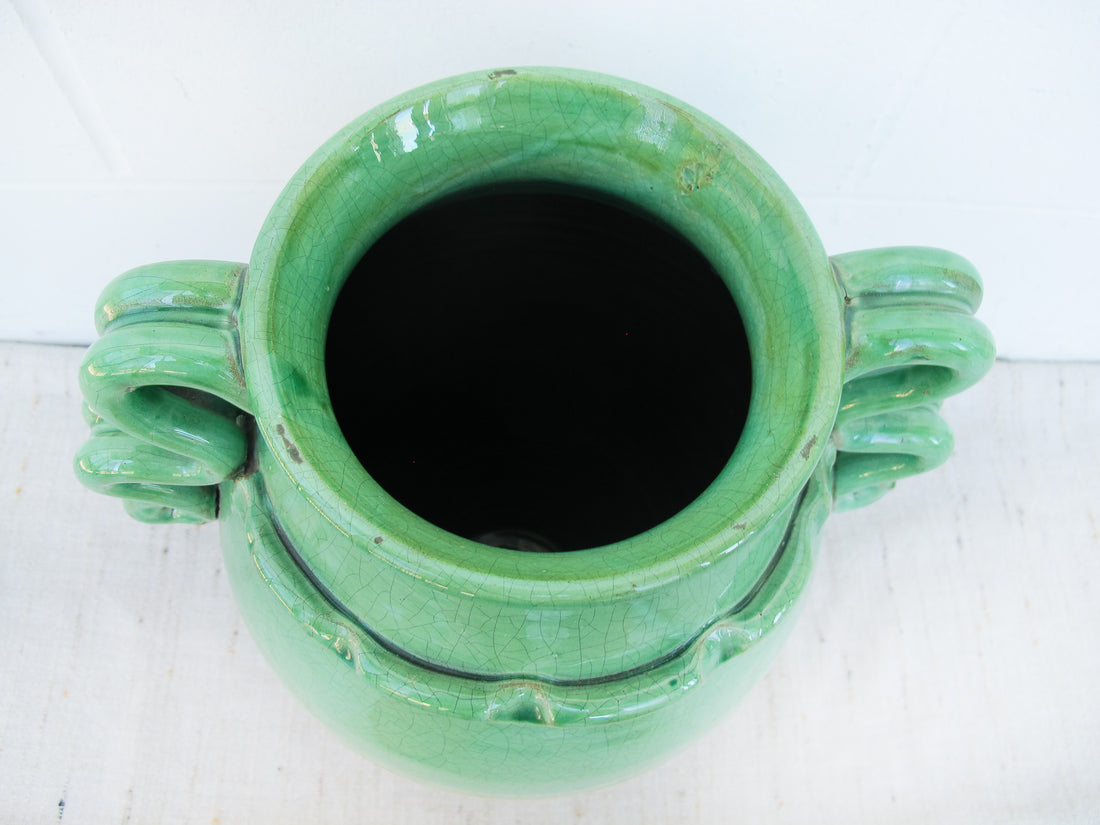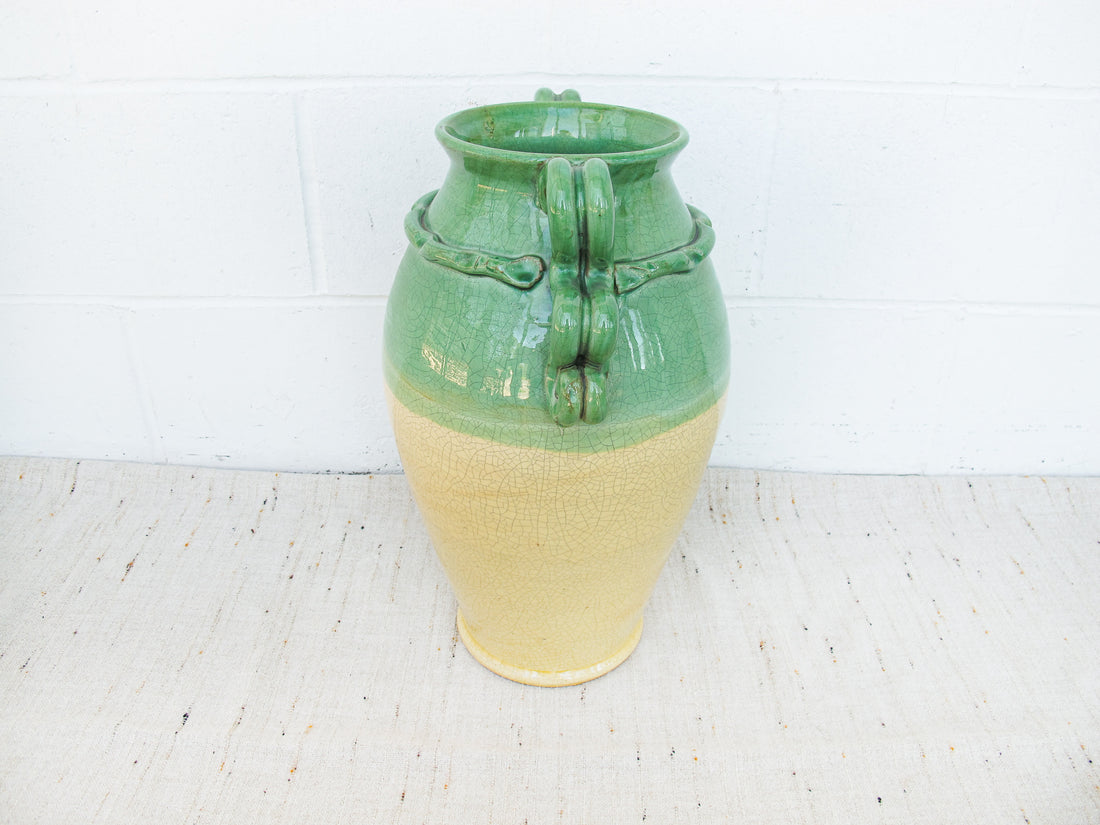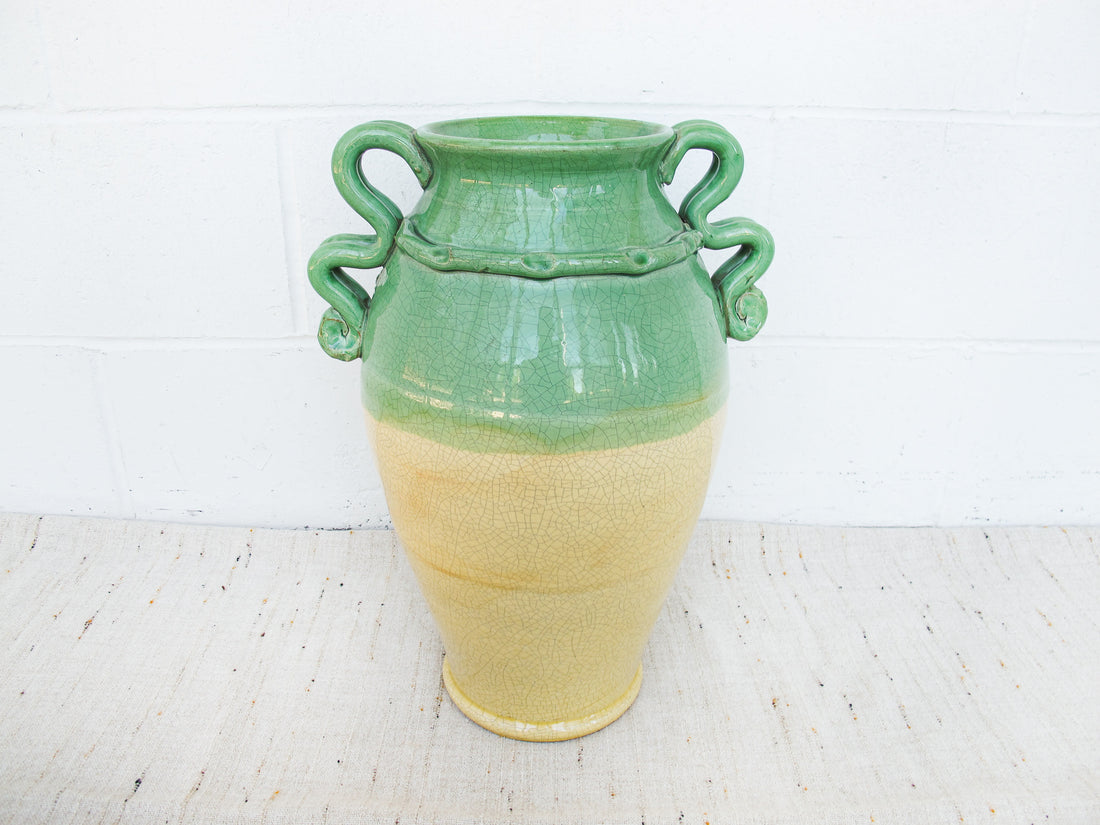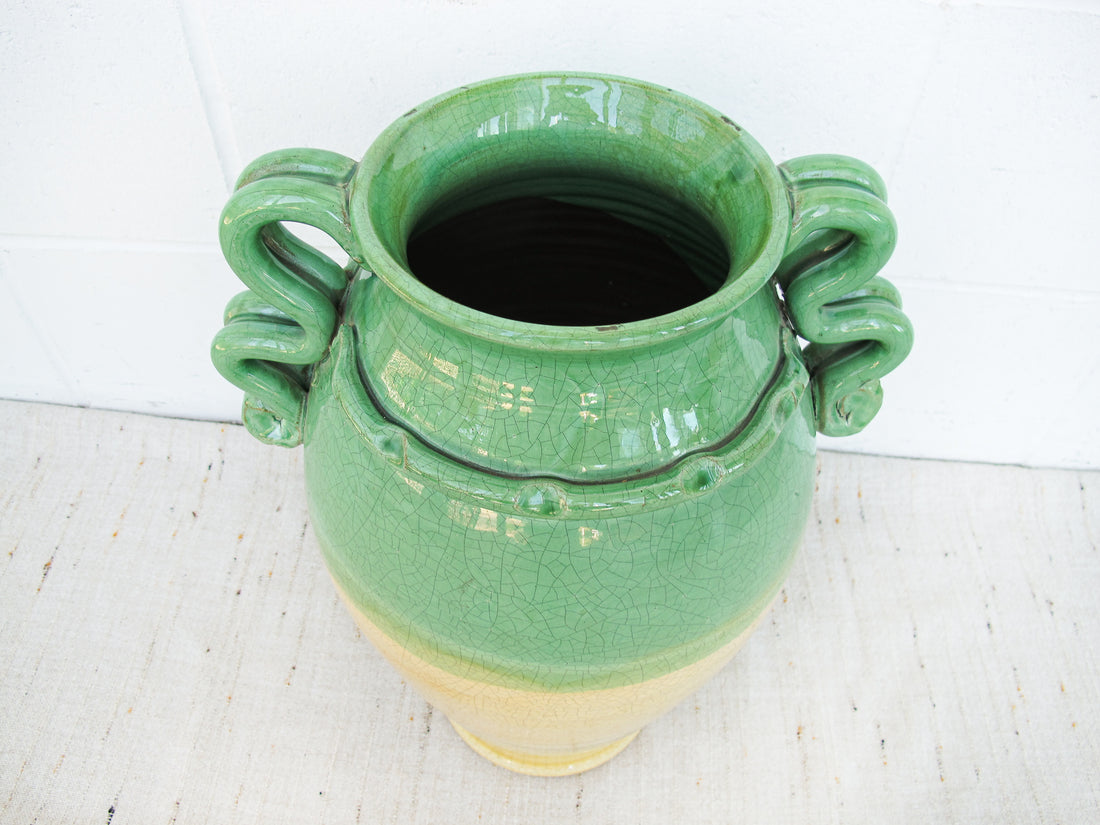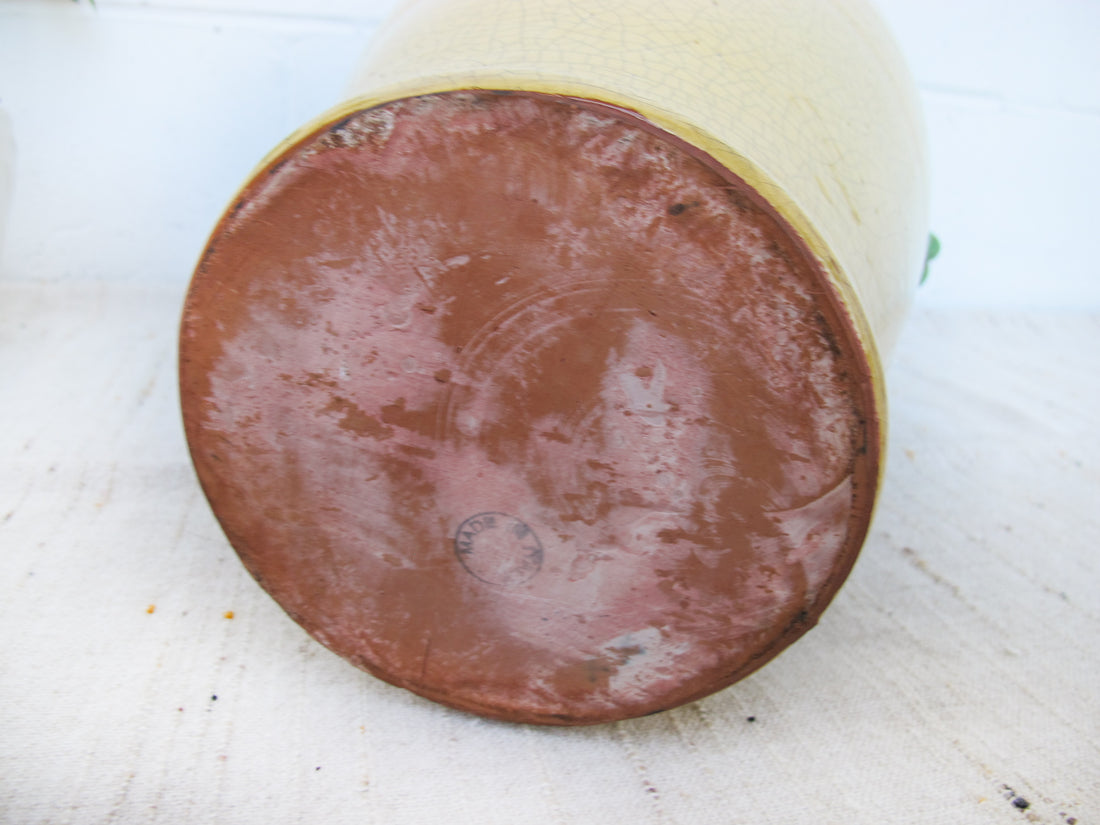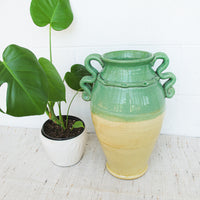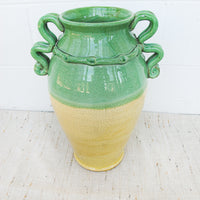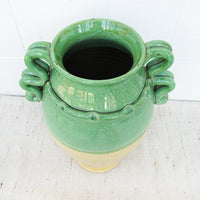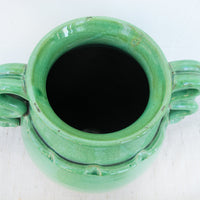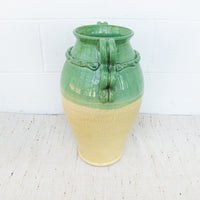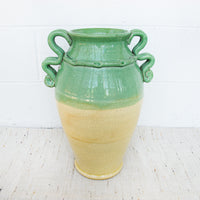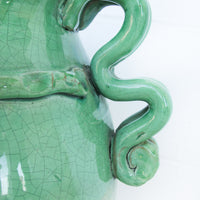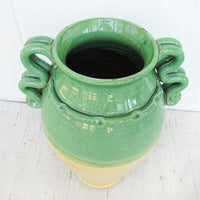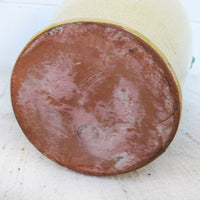 Italian Ceramic Jade and Gold Pottery Pot - Made in Italy
Beautiful sea foam green and golden yellow hand spun Italian ceramic pottery vase.
The perfect size to hold umbrellas, be used as a small fountain, flower planter, or giant vase for dried flowers/reeds etc. 
Features a fun vessel shape with curvy textured hands and decorative ring. Has the original stamp on the bottom. Made of a red Italian clay. This piece has a crackled decorative finish with no cracks or chips. It is in great second-hand condition and will be shipped with special handling and packaging considerations. All of our shipments are always fully insured!  Good for Indoor or covered / not extreme outside zones.
Measures - 17" H X 12" W X 6.25" Opening D