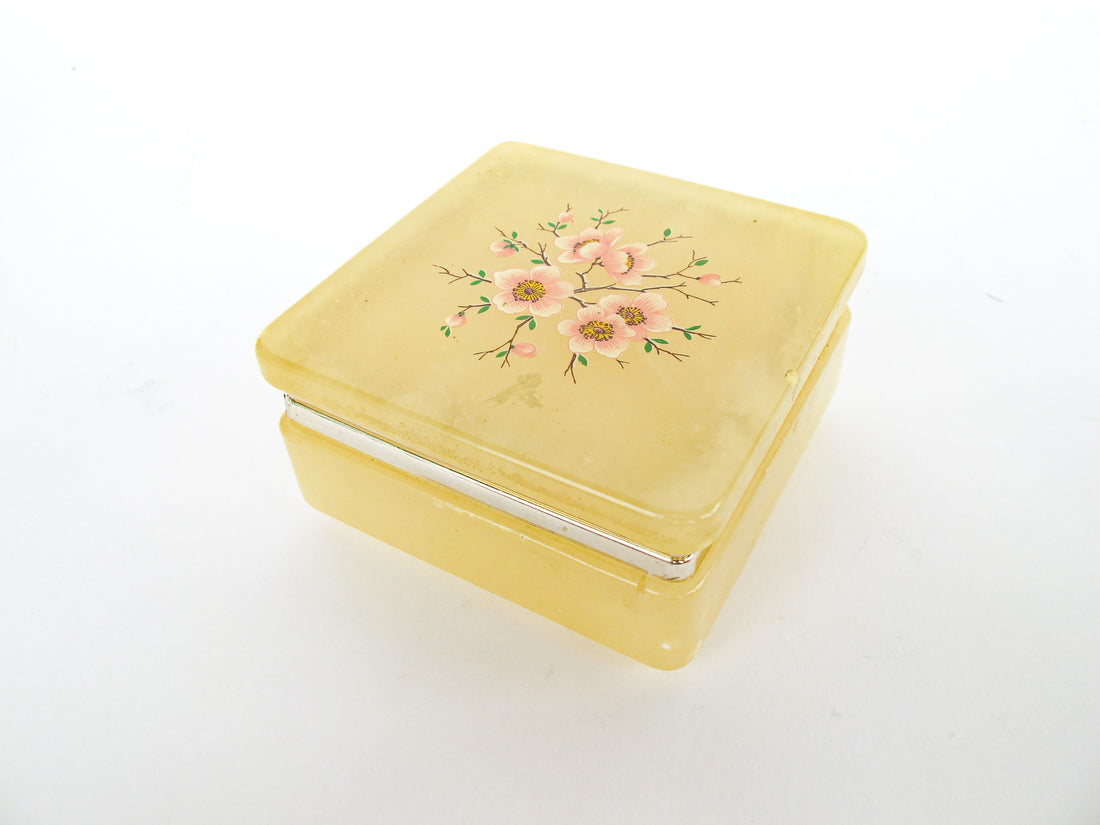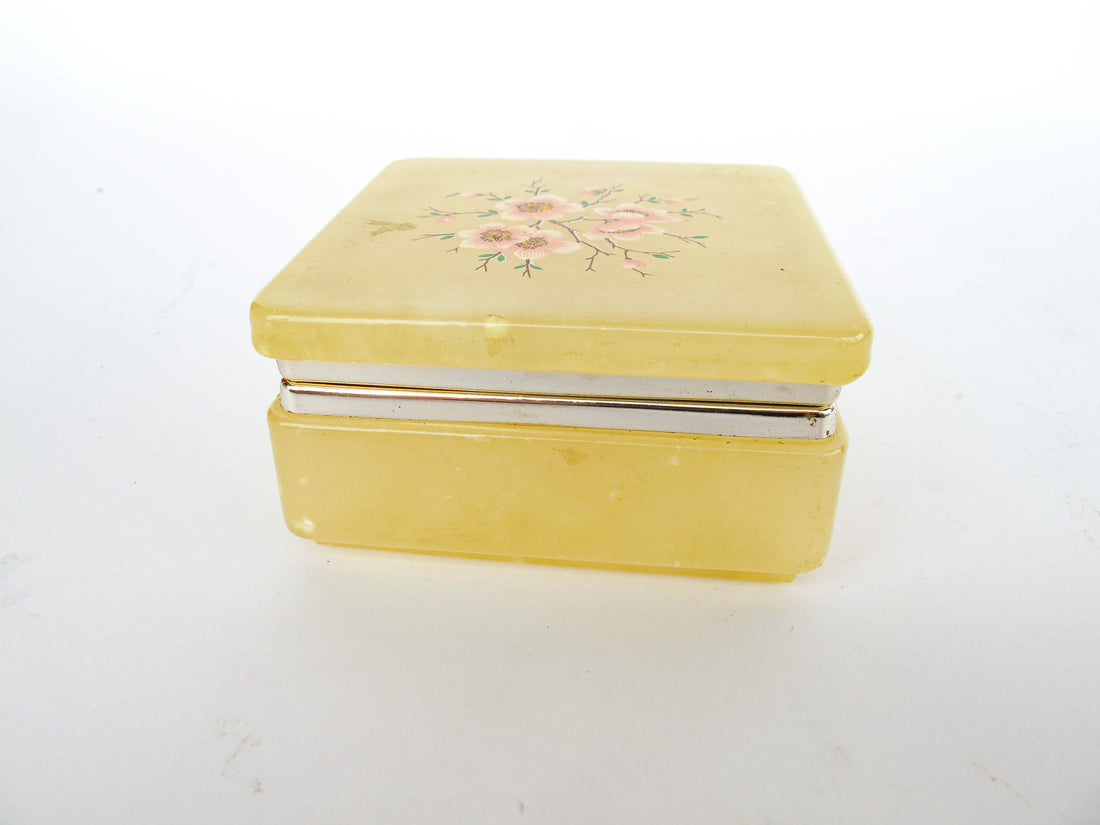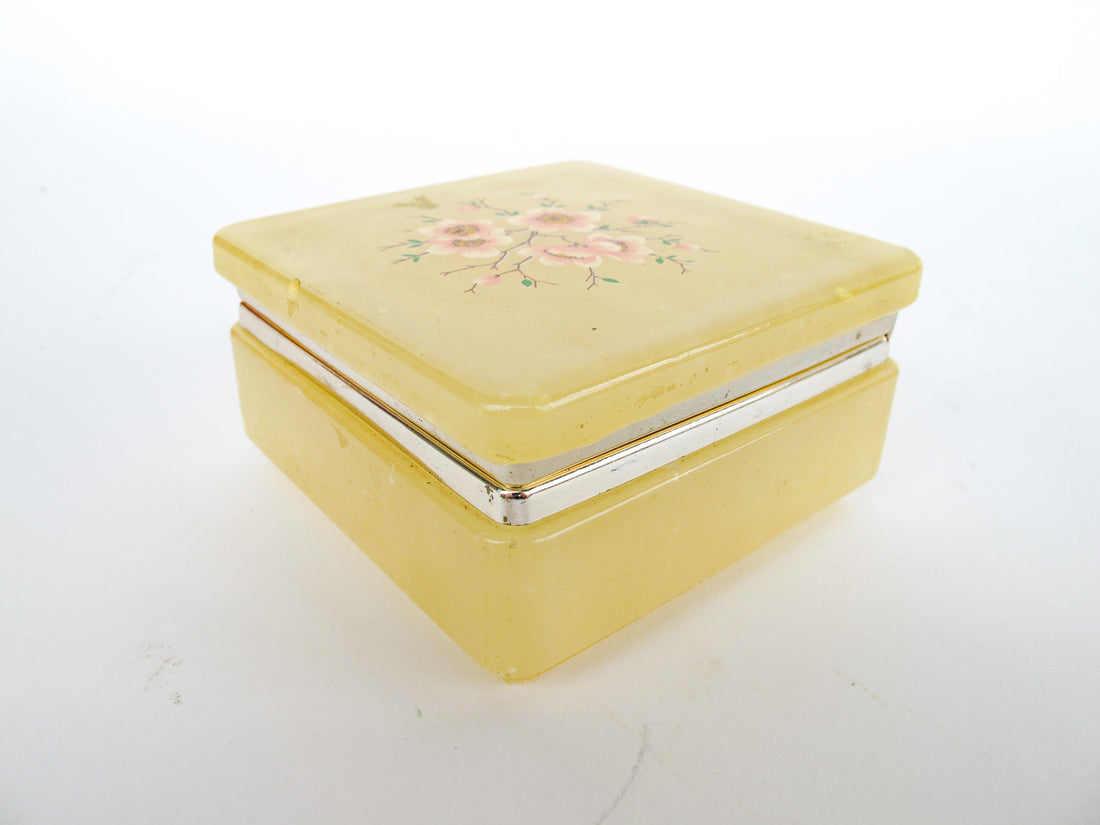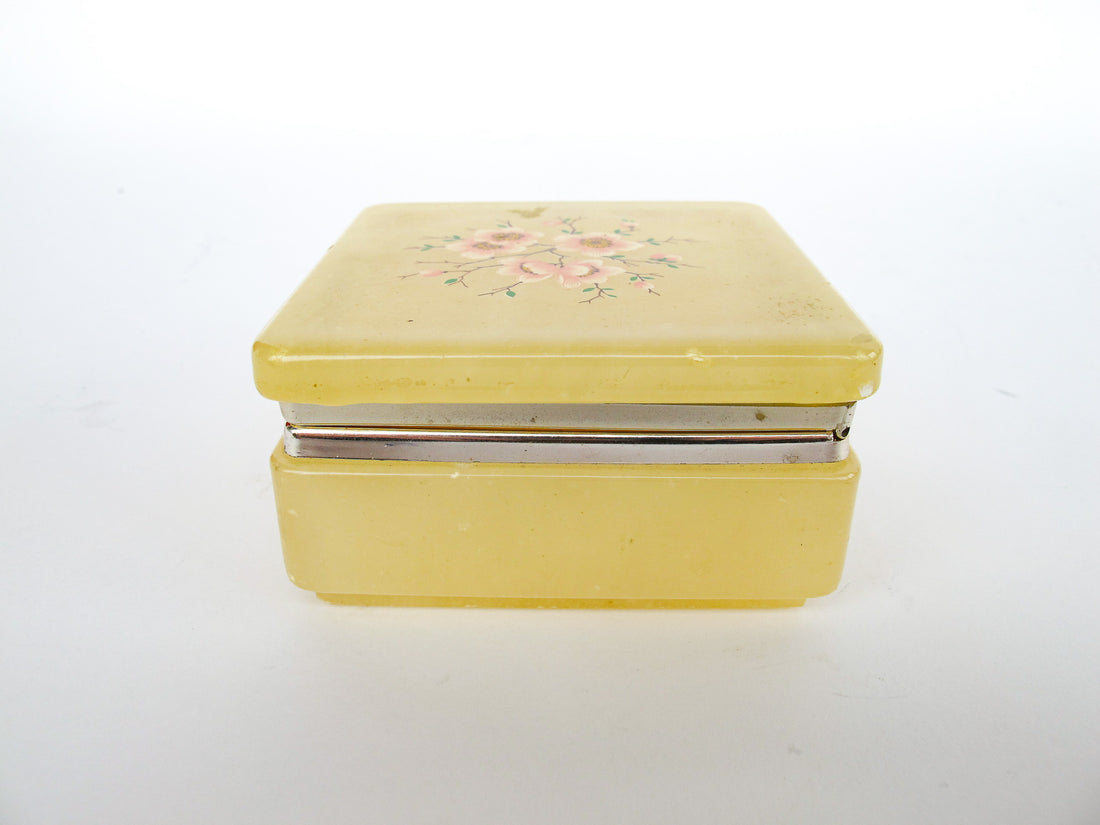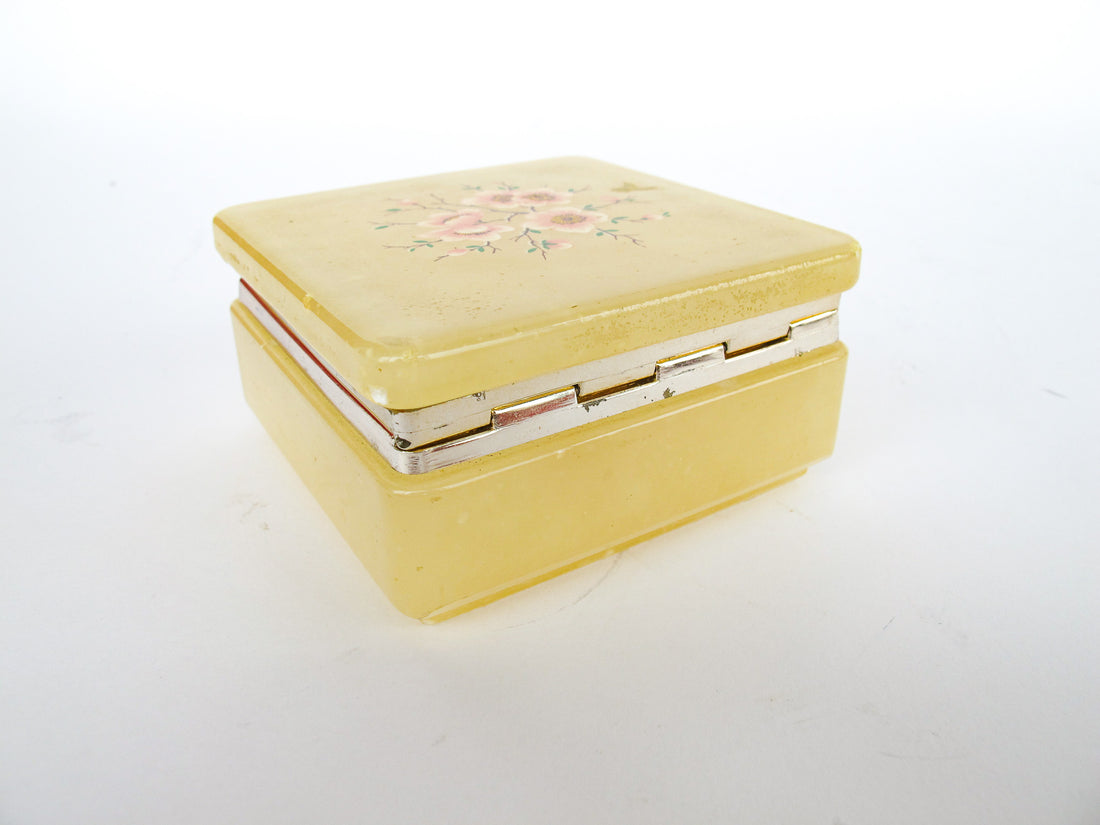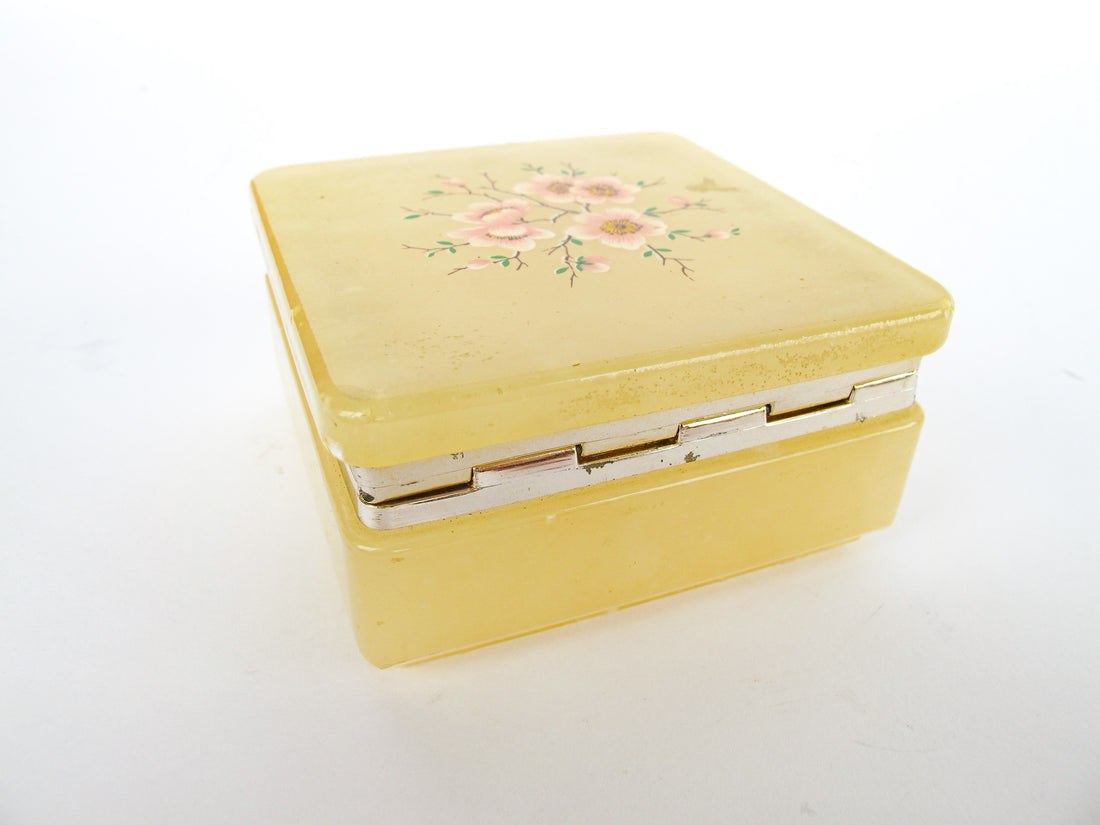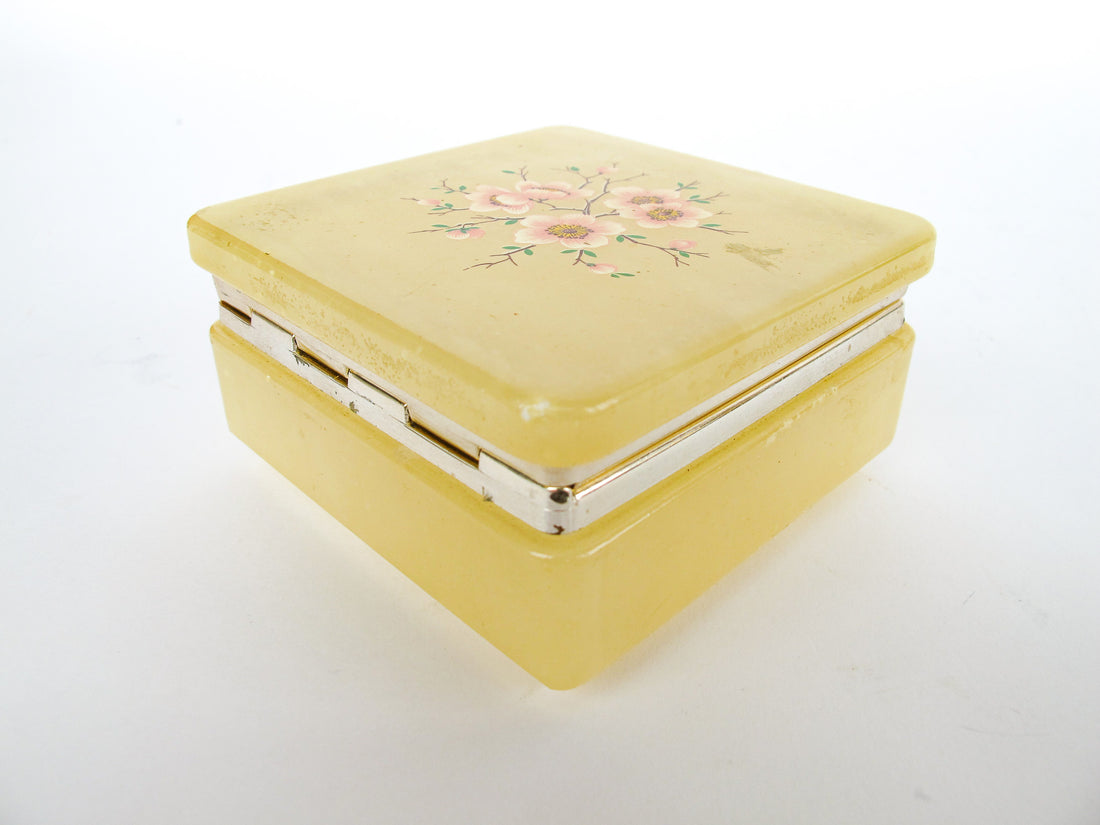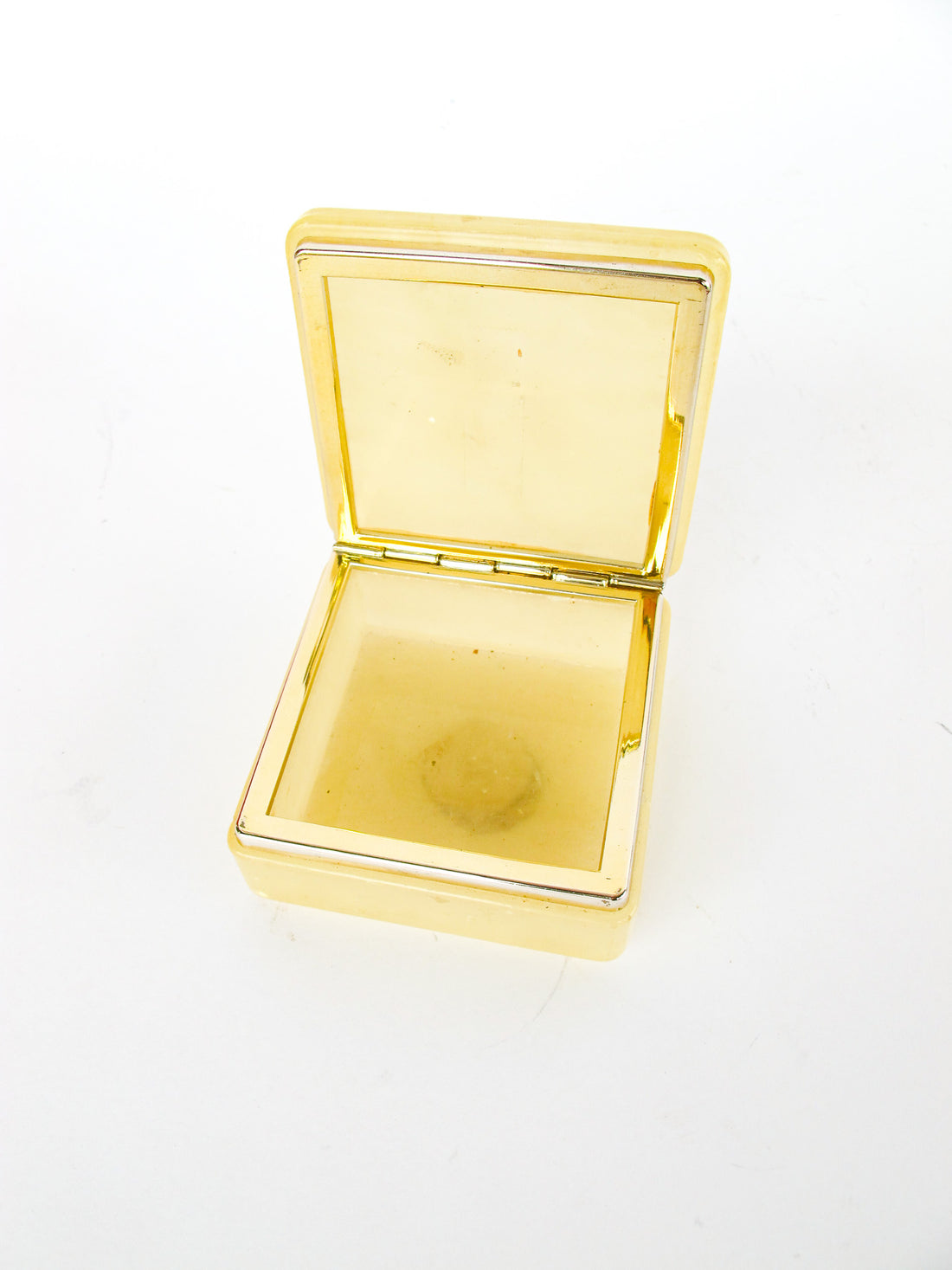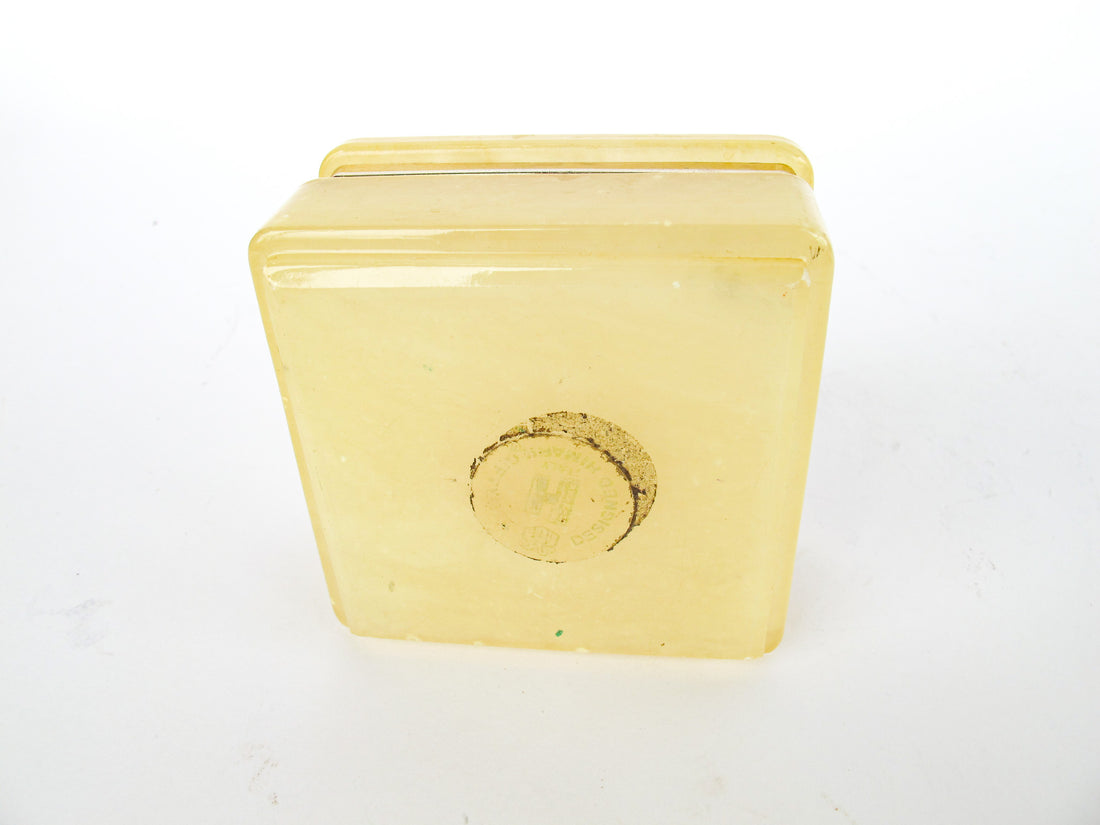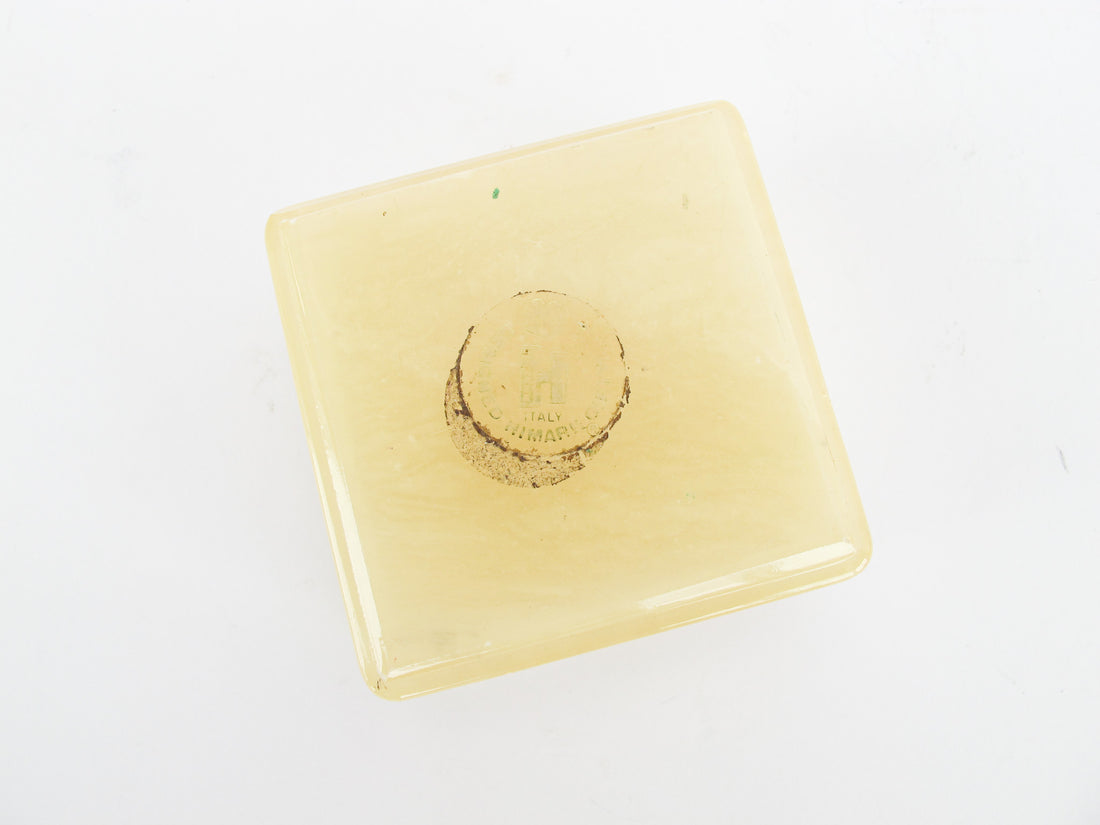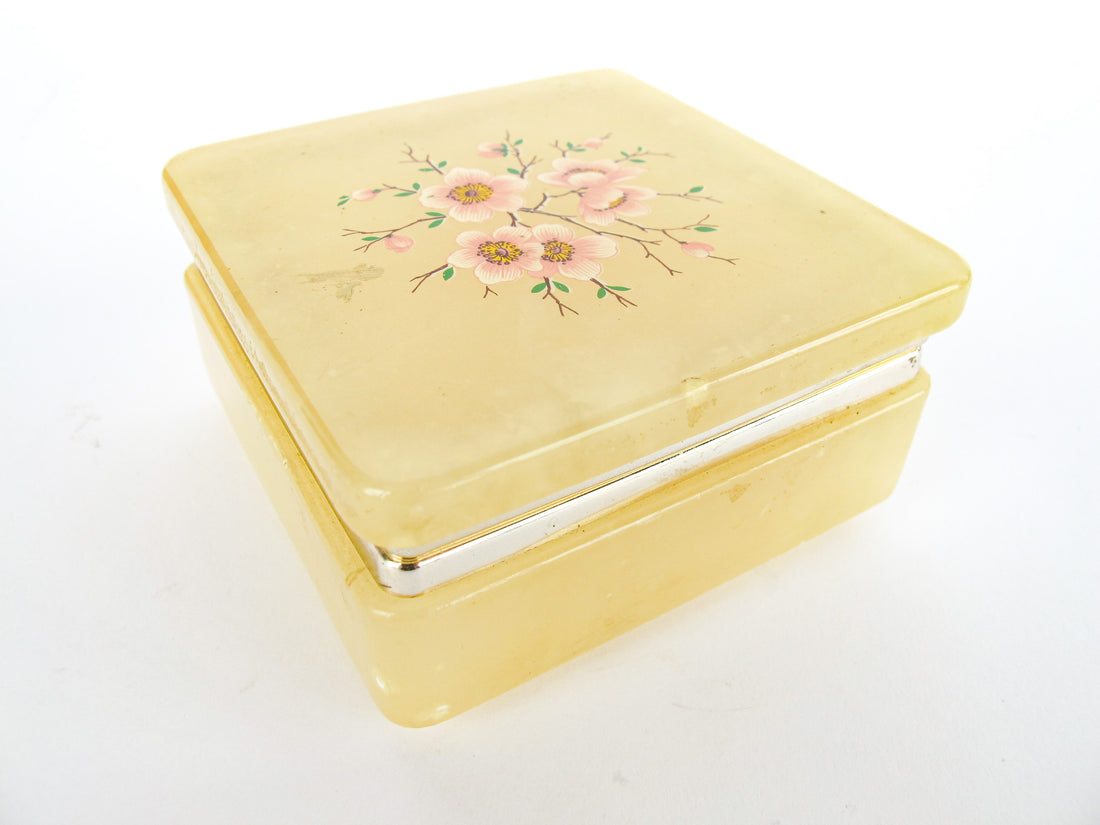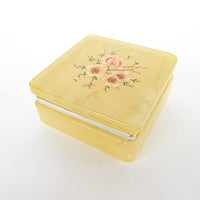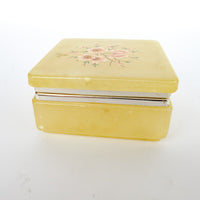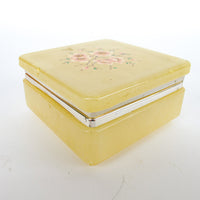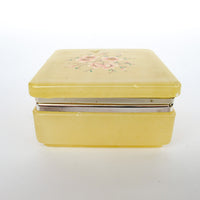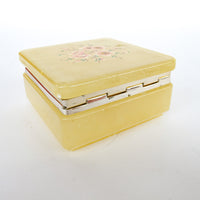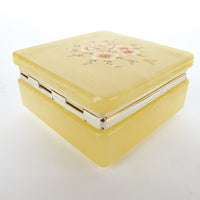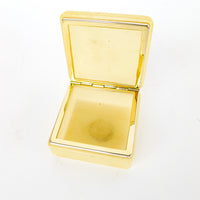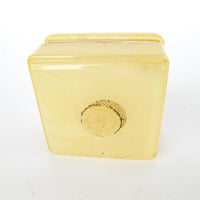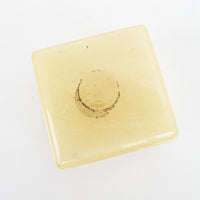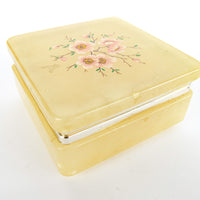 Italian Alabaster Box with Cherry Blossom Design Made in Italy
This antique translucent alabaster box is so beautiful. Has a warm amber yellow hue with a beautiful pink cherry blossom design on the top of the lid. The stone is framed with metal to create the clasp that hold the lid to the box. Would be the perfect size for a wedding ring box, or everyday jewerly box. 

Alabaster is a soft, fine-grained stone that has been used for sculpture and decorative arts in Italy for centuries. The history of alabaster in Italy can be traced back to ancient times, when the stone was used by the Etruscans and the Romans for architectural and decorative purposes.

It is in goog vintage condition with some slight wear the corners and surface as seen in the photos (all of which add character.)  Has the original sticker. Was made in Italy.


Measures - 3.25" L X 3.25" W X 1.75" H

During the Middle Ages, alabaster carving became a significant art form in Italy, with many skilled artisans working in the cities of Florence, Volterra, and Pisa. Alabaster was used to create intricate religious sculptures, such as altarpieces, crucifixes, and statues of saints.

In the Renaissance period, alabaster continued to be a popular material for sculpture, with artists such as Michelangelo and Donatello using it in their works. During this time, alabaster carving became more refined, with intricate details and delicate textures.

In the 17th and 18th centuries, alabaster became a popular decorative material for interior design, with many wealthy patrons commissioning large-scale alabaster sculptures for their homes and public buildings.

Today, Italy is still a major producer of alabaster, with the cities of Volterra and Florence being important centers for alabaster carving. Italian alabaster is highly prized for its translucent quality, which allows light to pass through the stone, creating a warm, soft glow.

Overall, the history of alabaster in Italy is a testament to the skill and creativity of Italian artisans, and the enduring beauty of this unique and versatile stone.