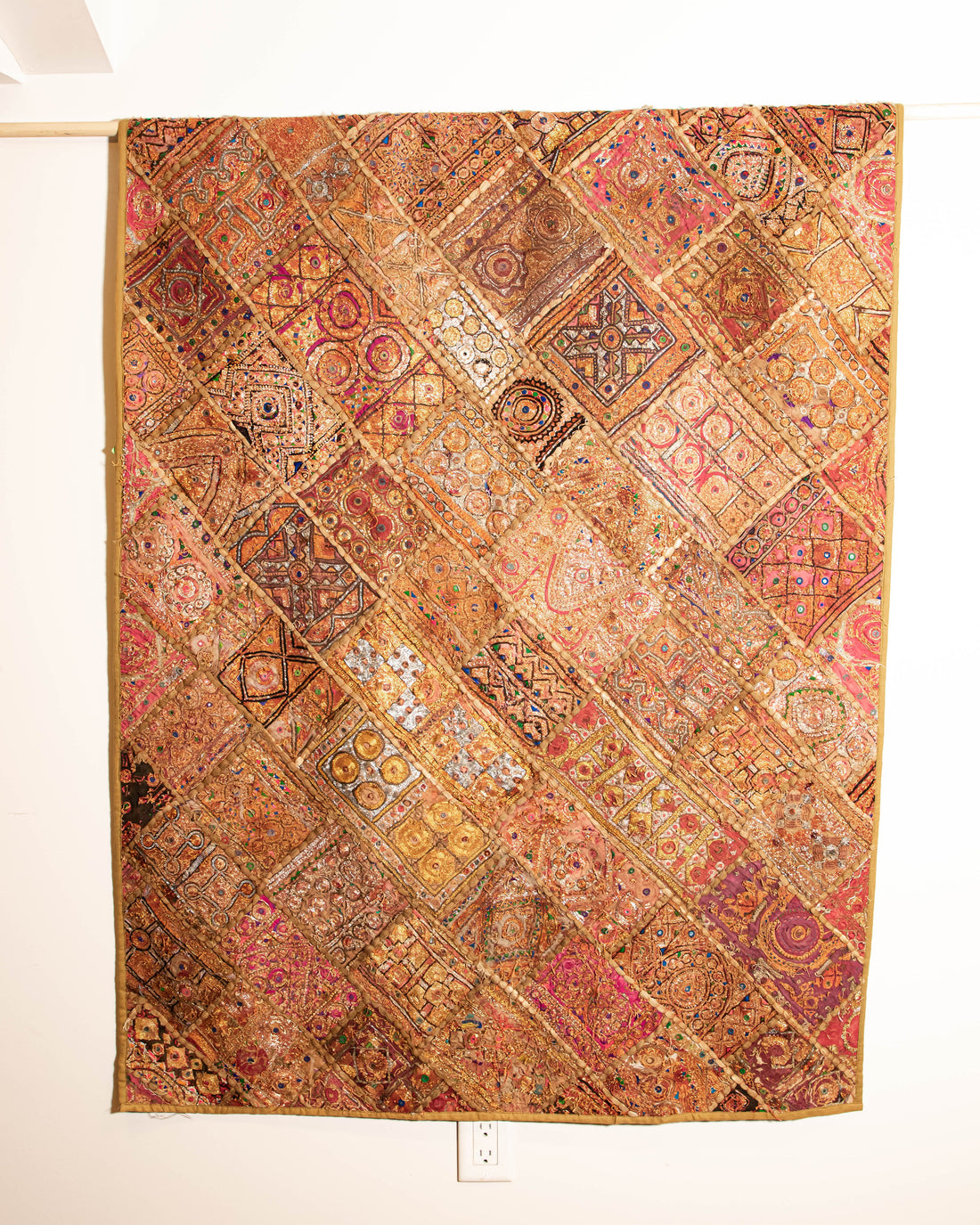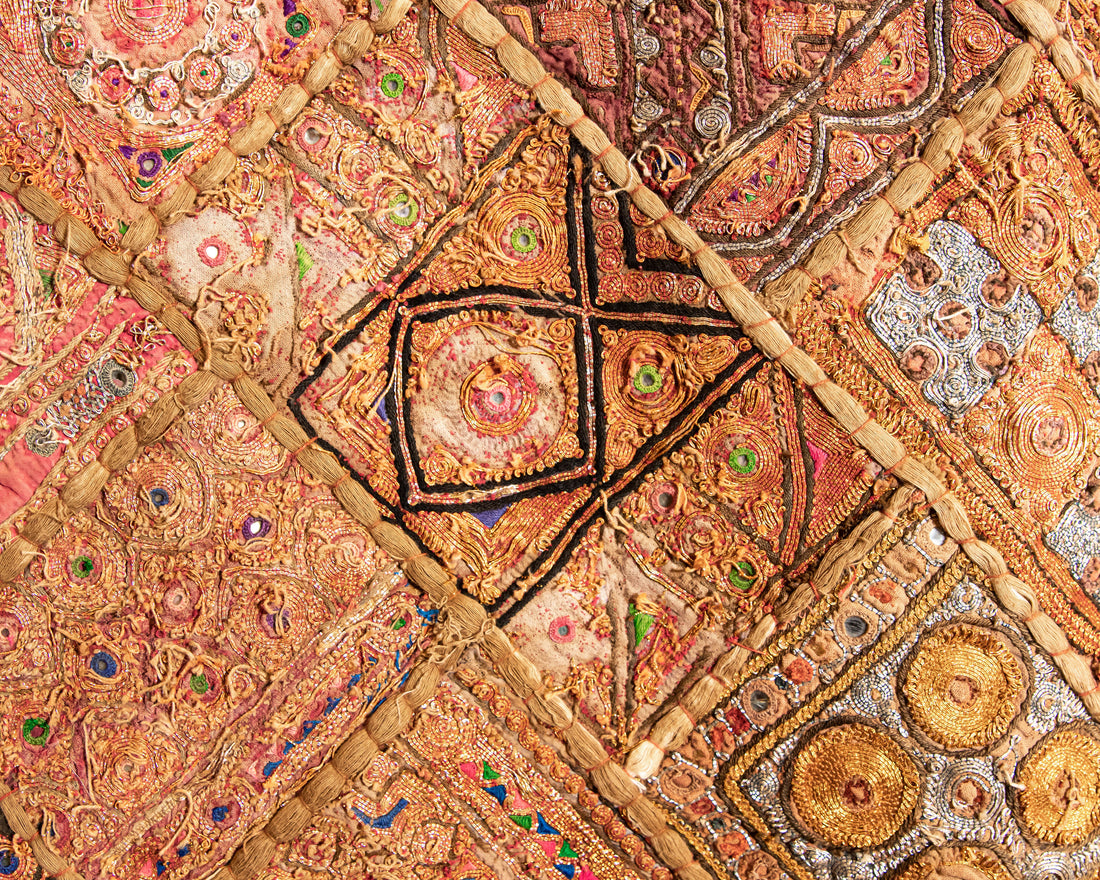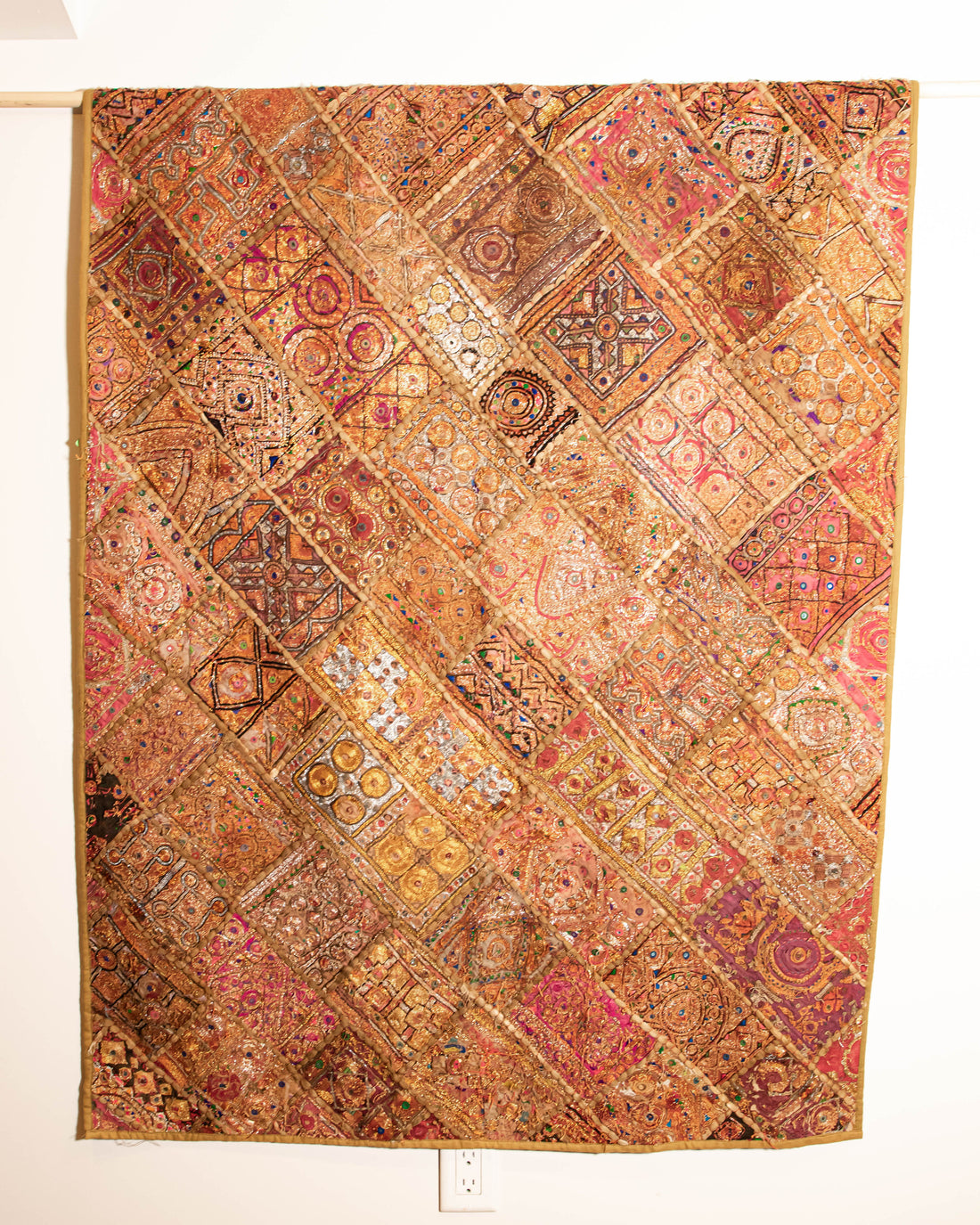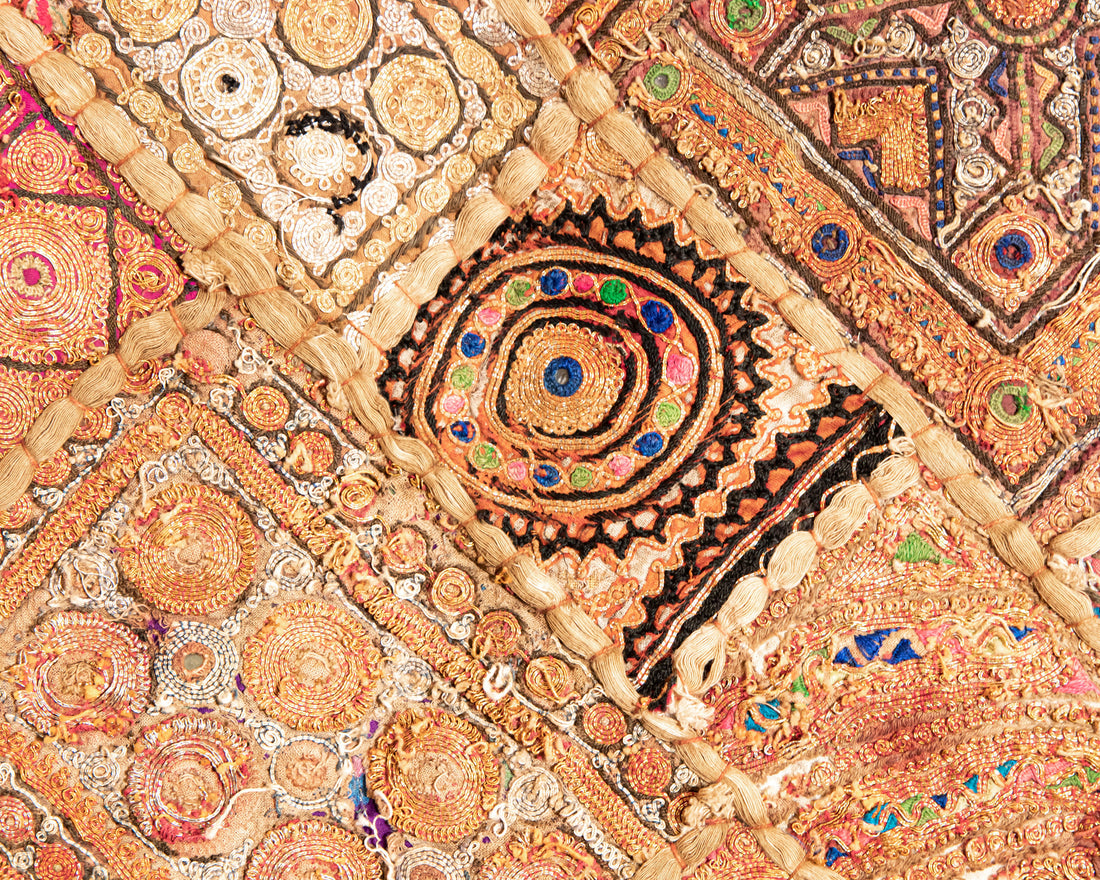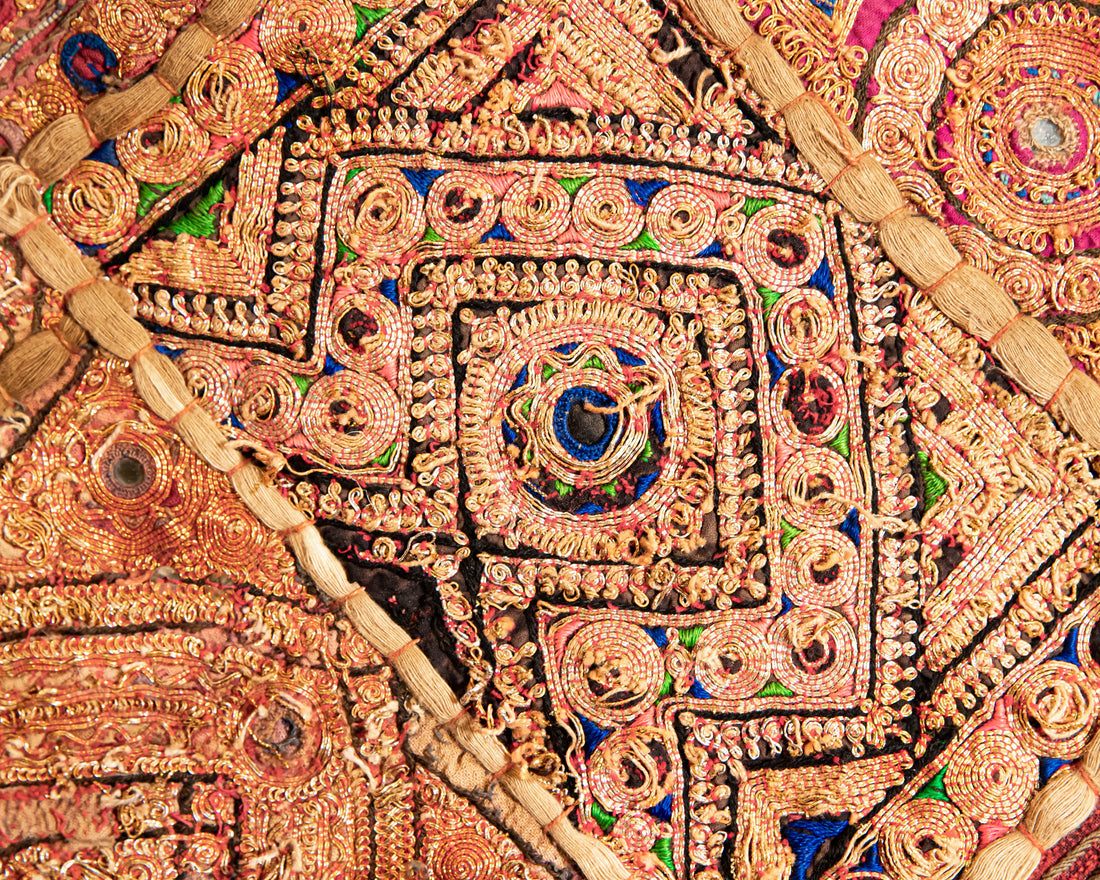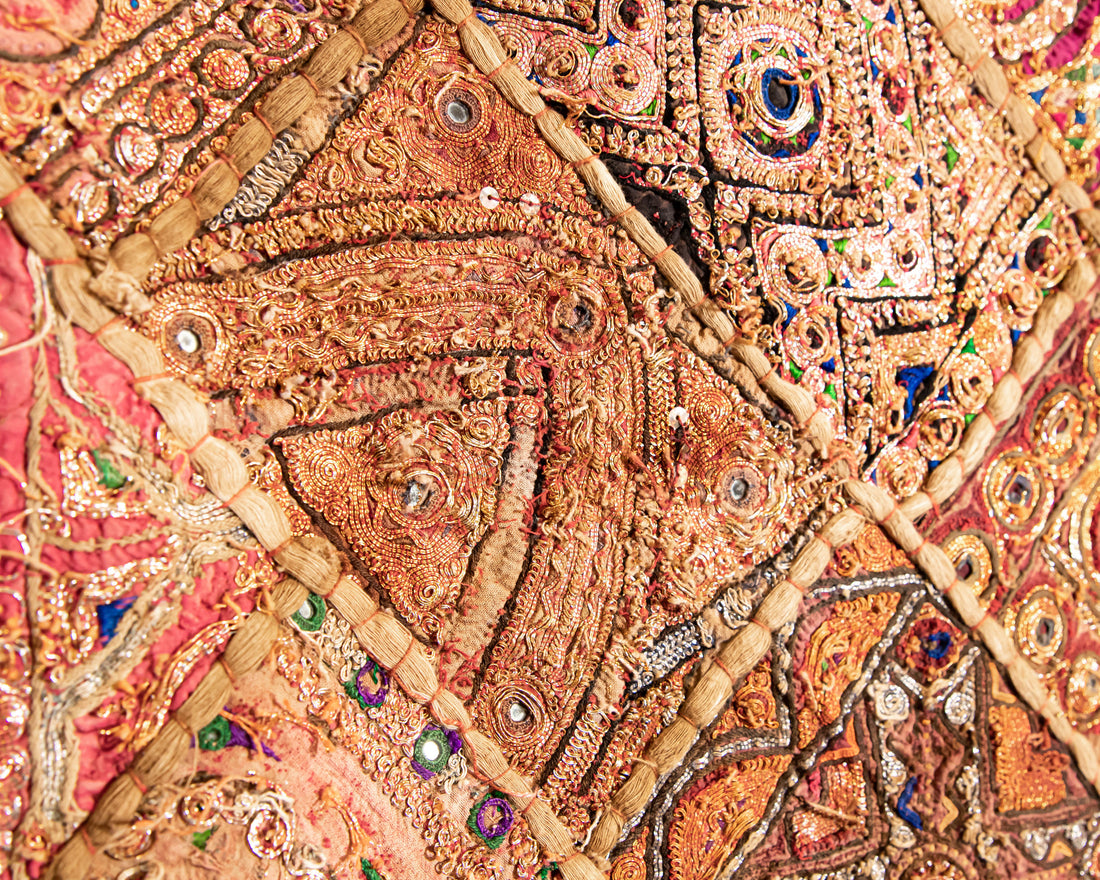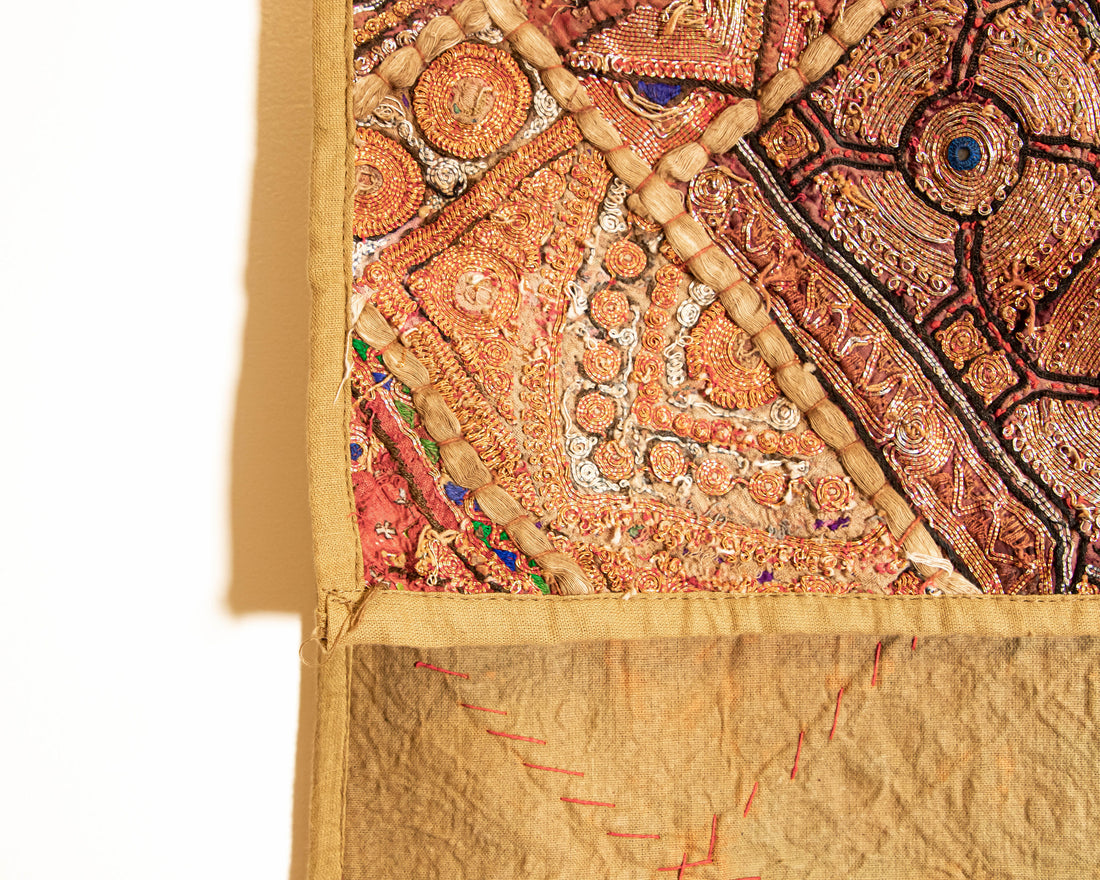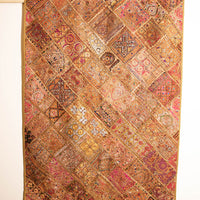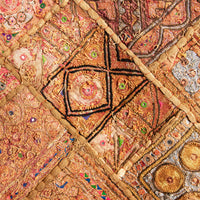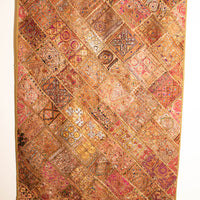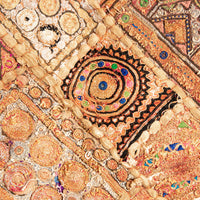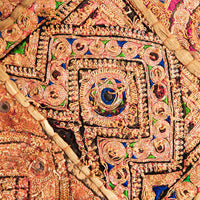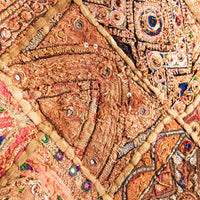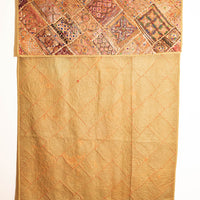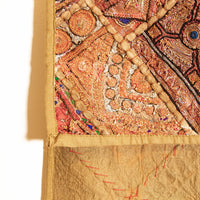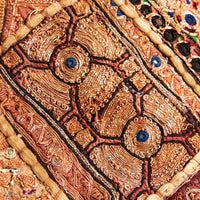 India Wall Hanging with multi-color design: brown, reds, pinks, gold
This Antique Indian fabric is absolutely stunning. We don't often find these elaborate works of art from the most talented artists very often. Considering its age, this piece is in decent shape. It doesn't have any staining, but slight aging. It does have some slight wear on a couple ends and portions that are slightly worn, but not torn. One portion has some missing embroidery as seen in the photos. All of these provide character and do not hurt the overall integrity of this piece. It is quite thick with a patchwork kind of feel. 
This piece was clearly treated with moth repellant which has certainly protected it. Would be best used as a wall tapestry, which would require the addition of a dowel or simply frame it for further protection. 
This piece has intricate multicolor stitching in the form of the most elaborate designs. Flows into a lot of peachy, rosy tones with pops of blue, silver, gold, black and many other colors. Features small mirror detailing that has also been sewn in. Fabric feels like silk. 
Measures - 40" W x 68" L