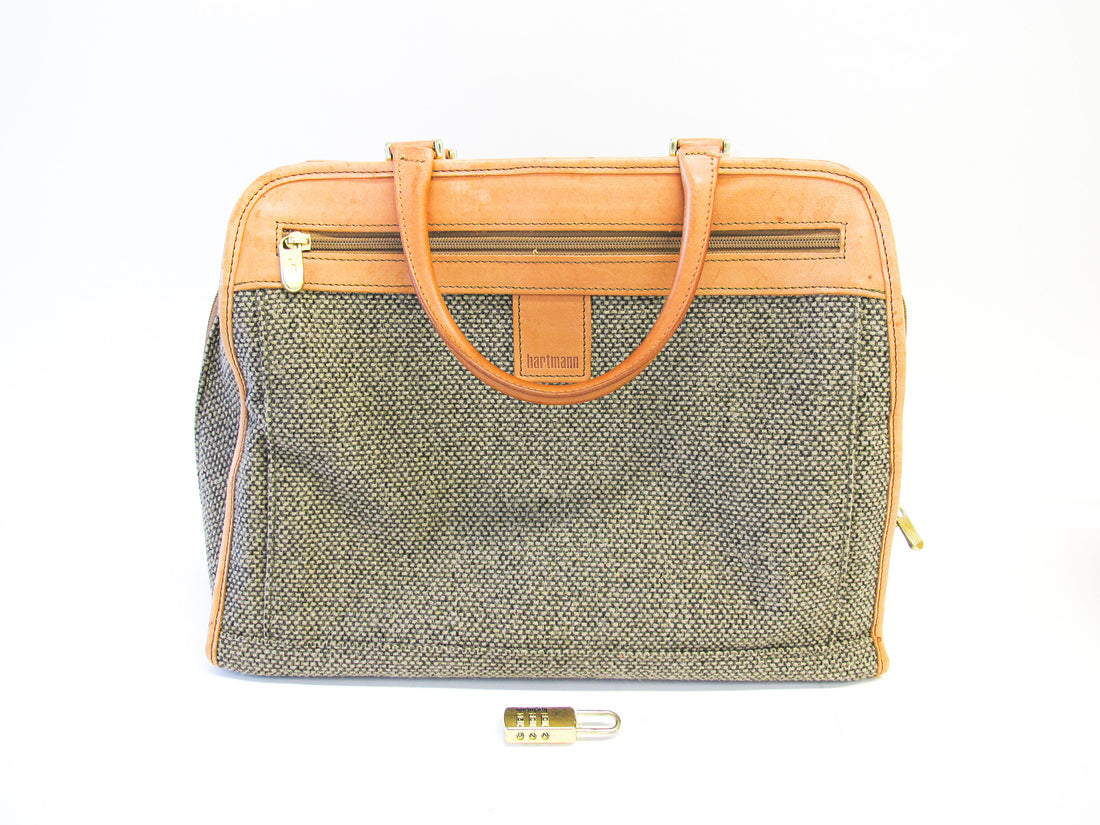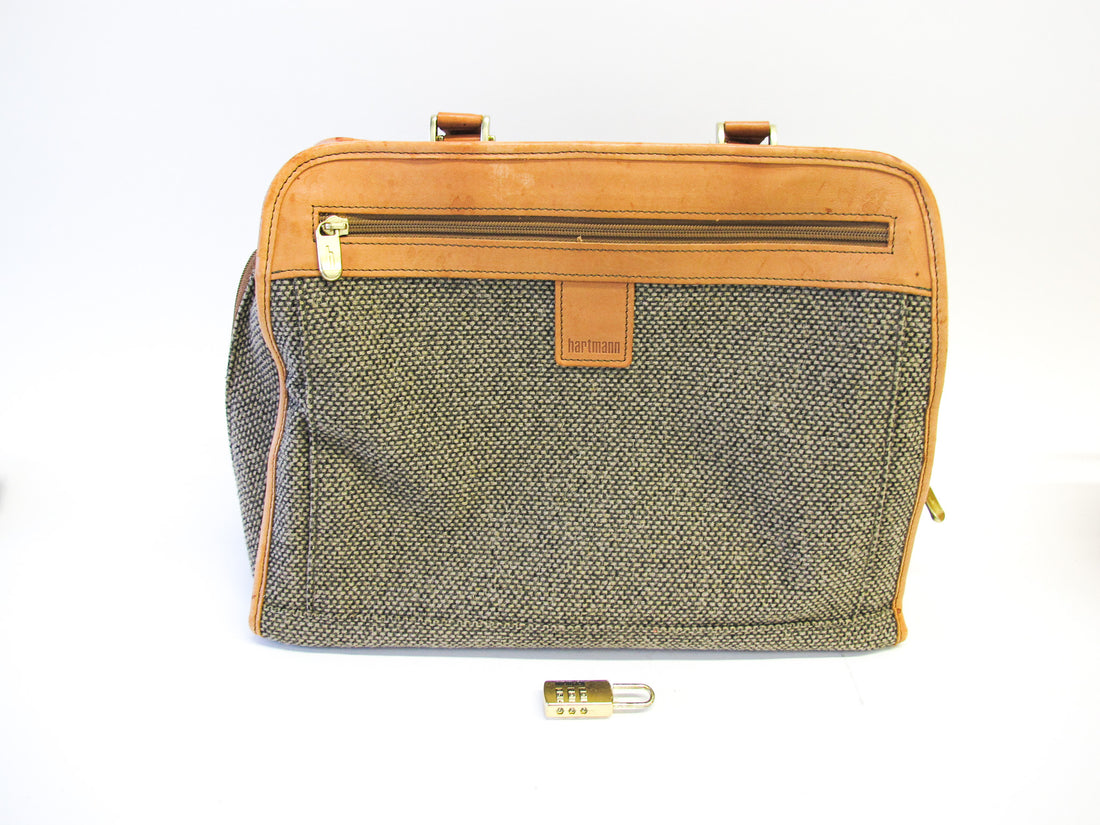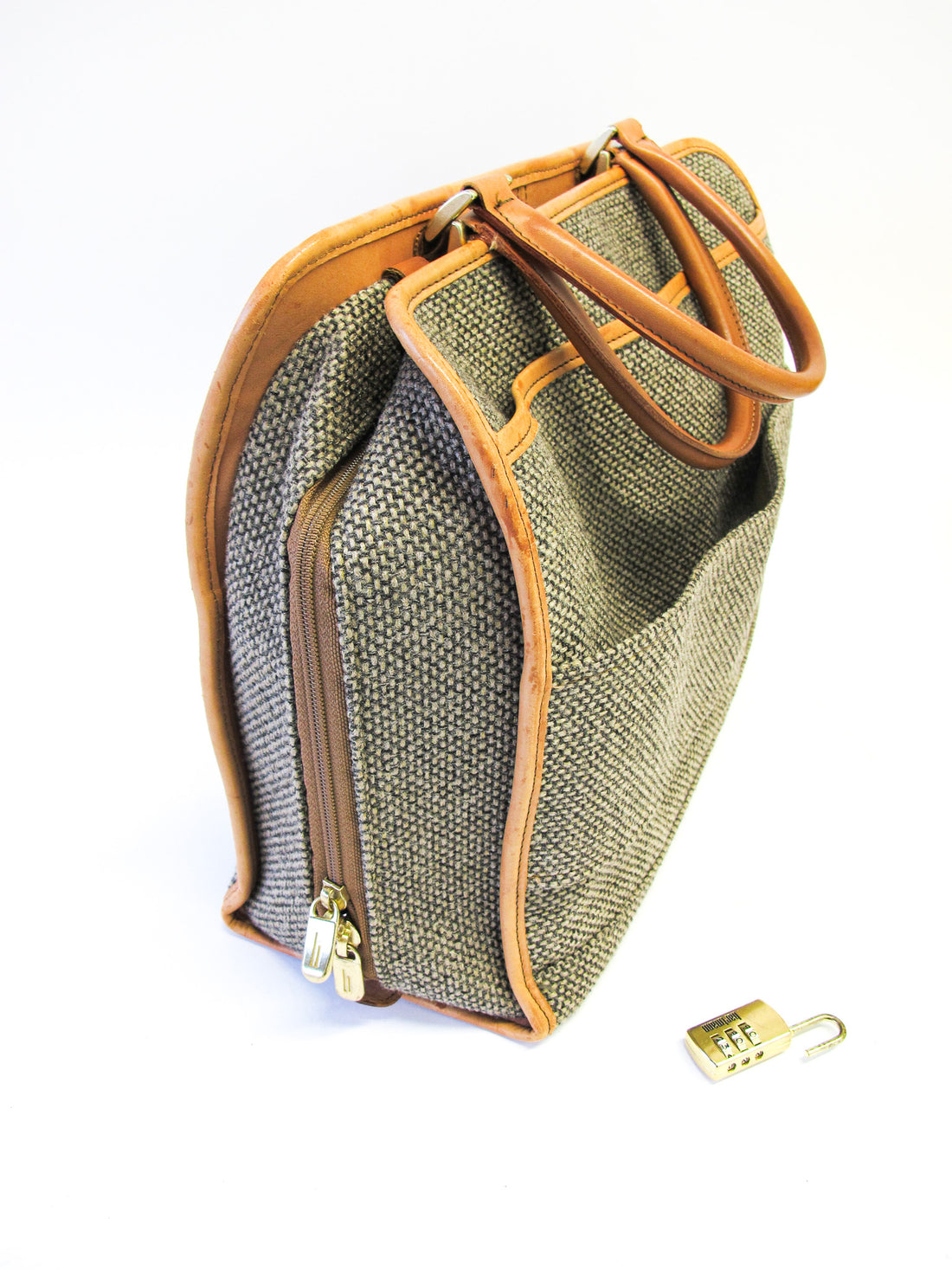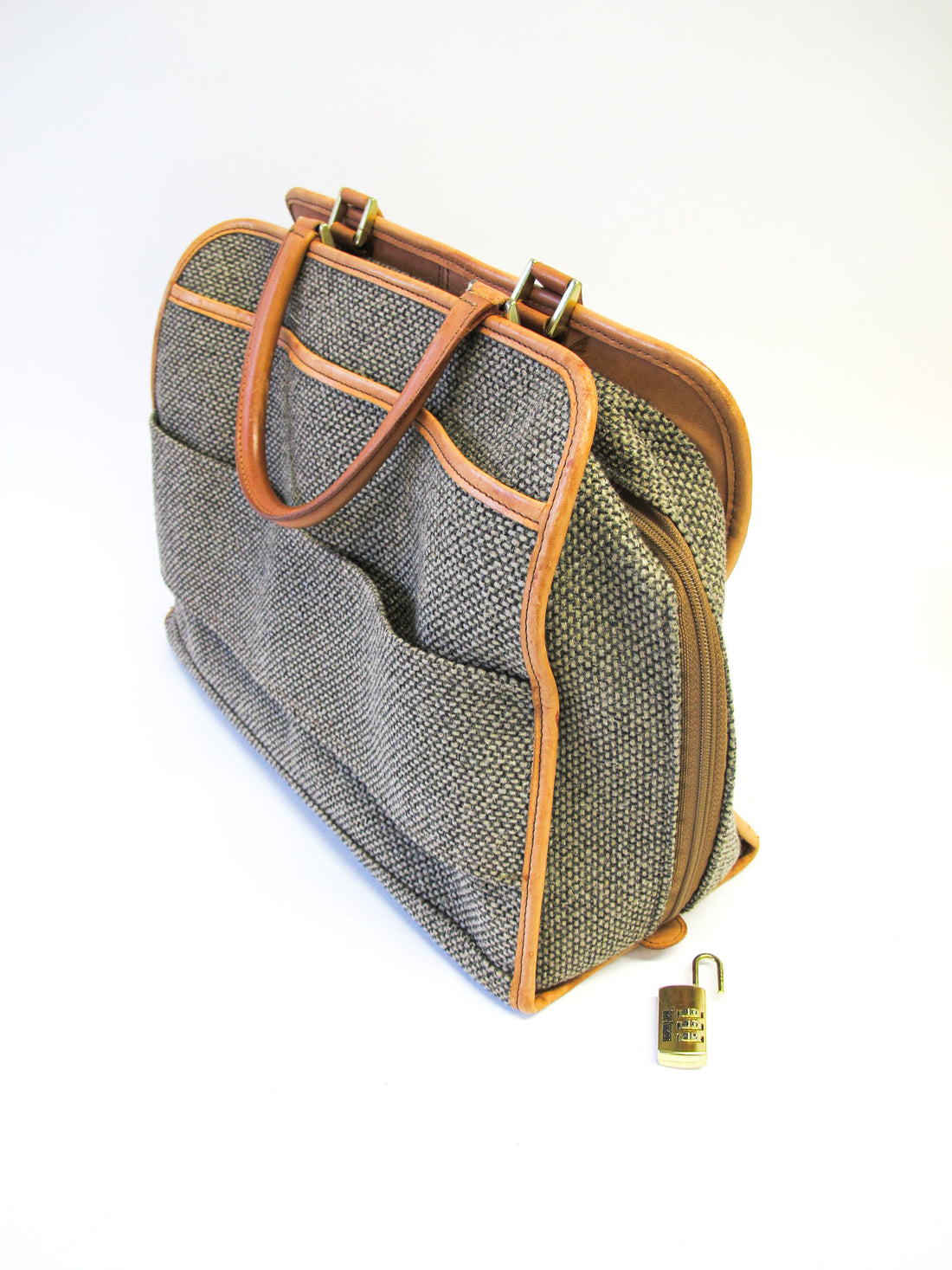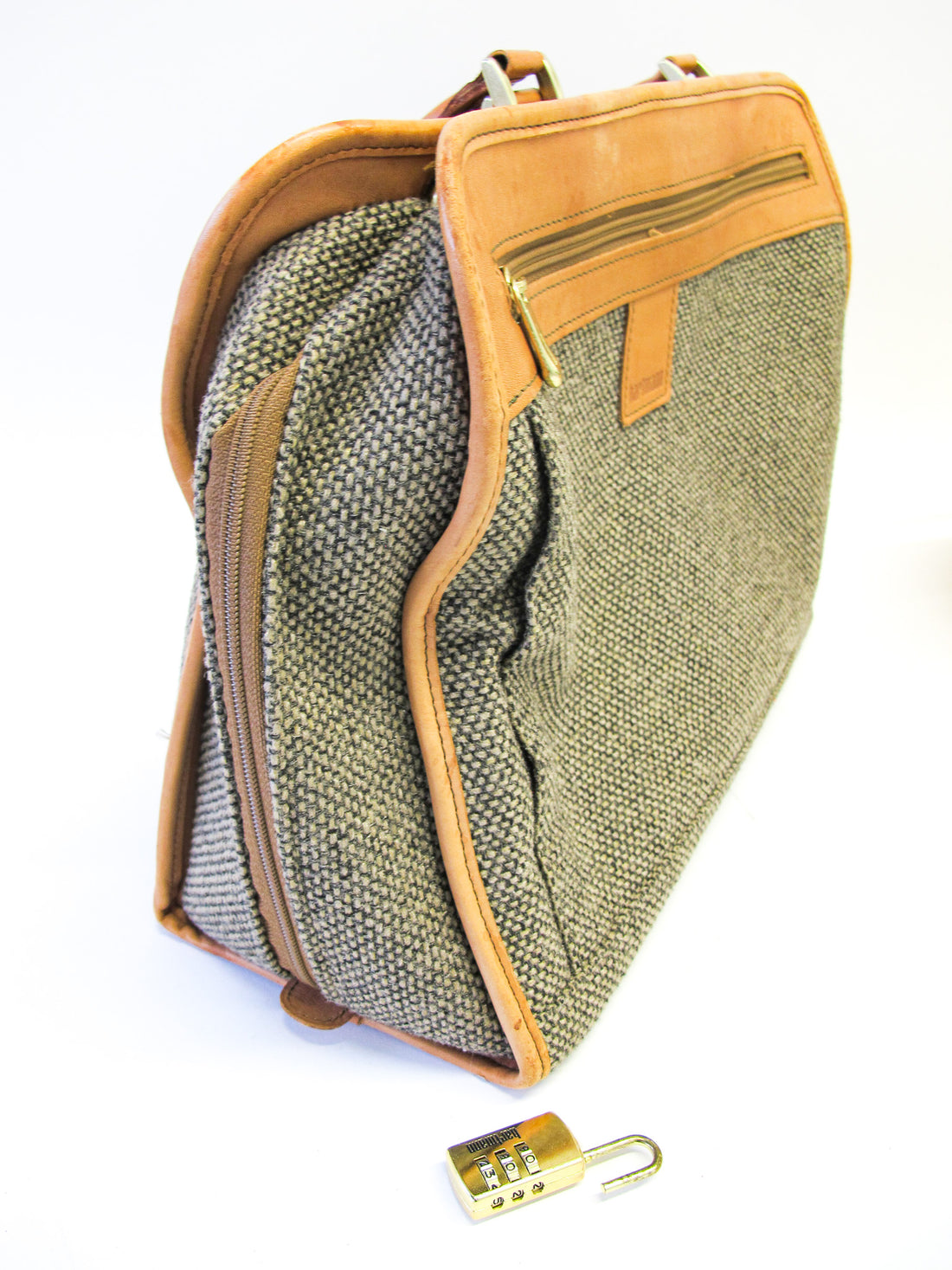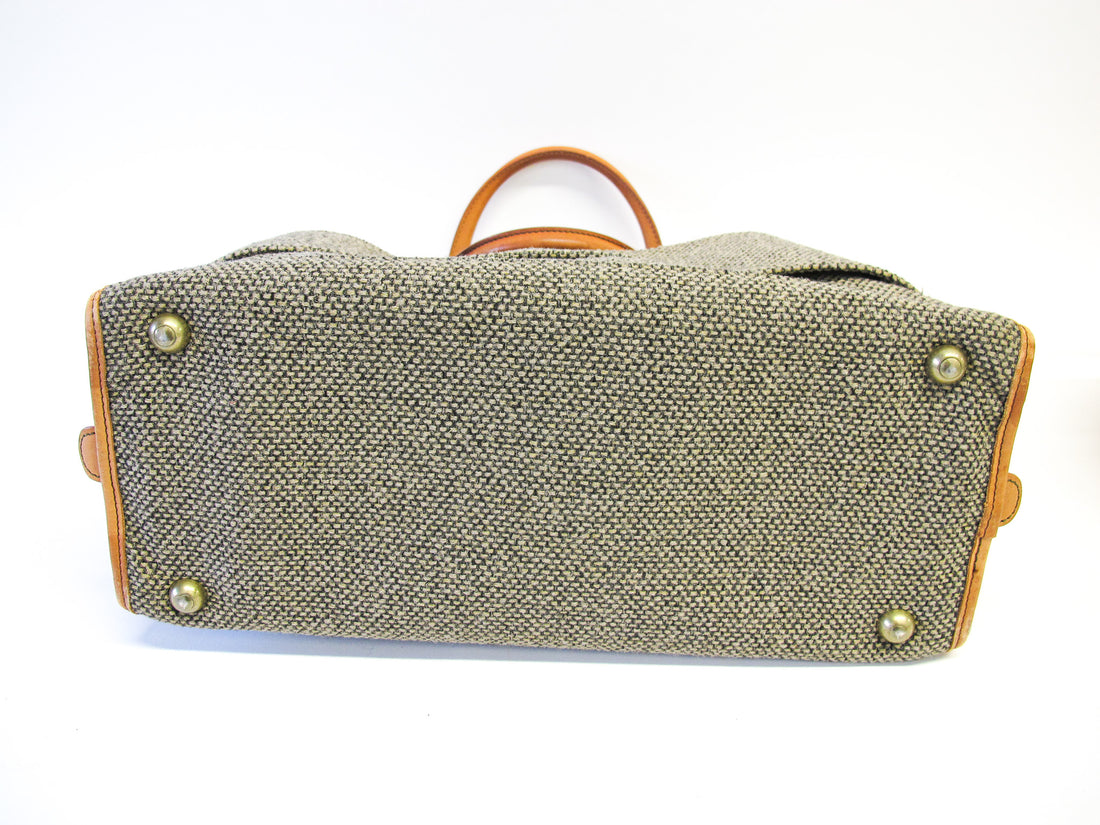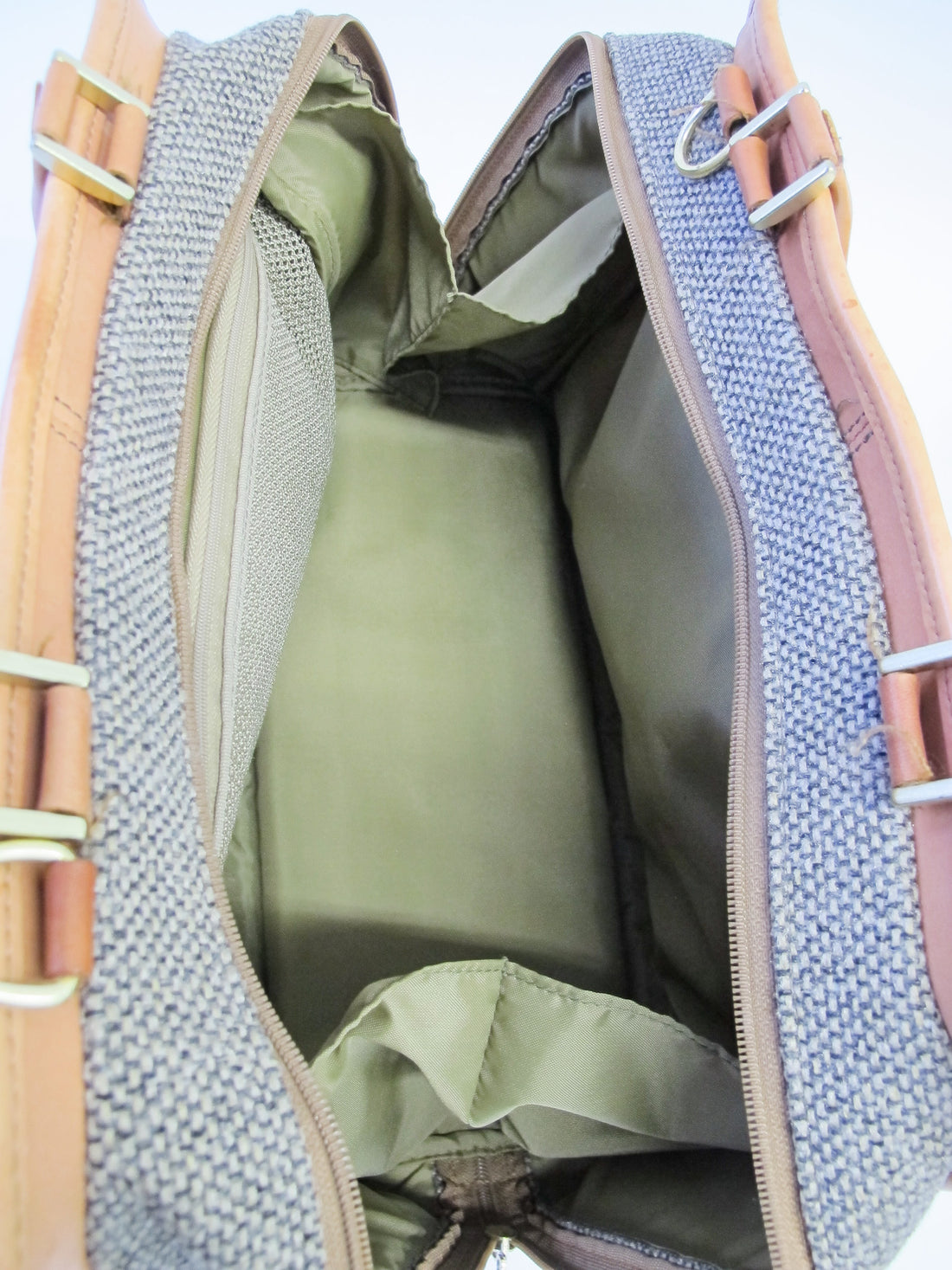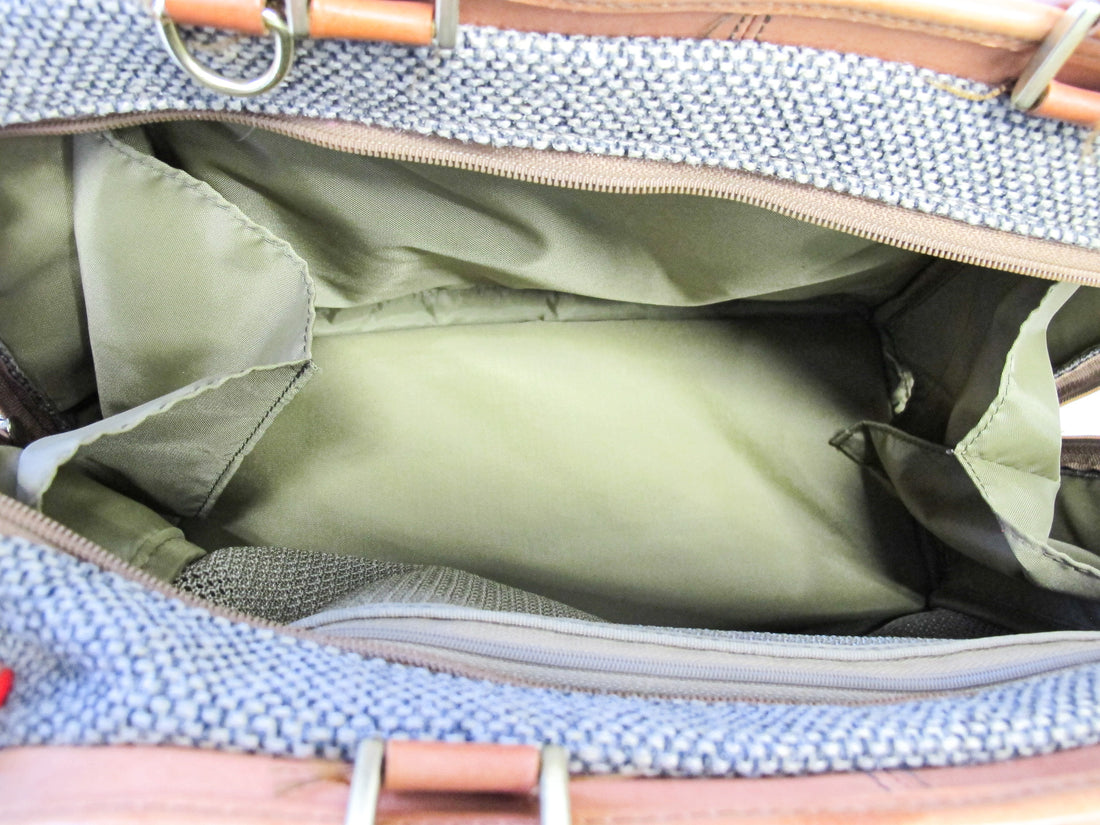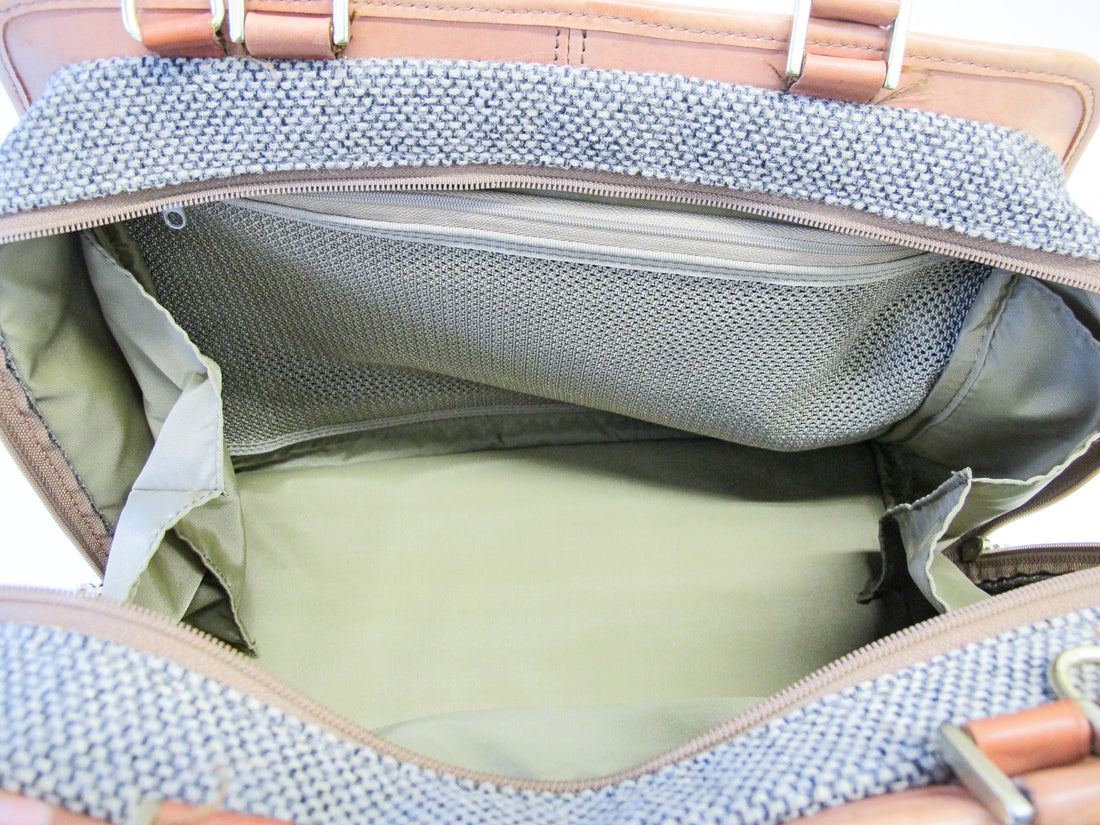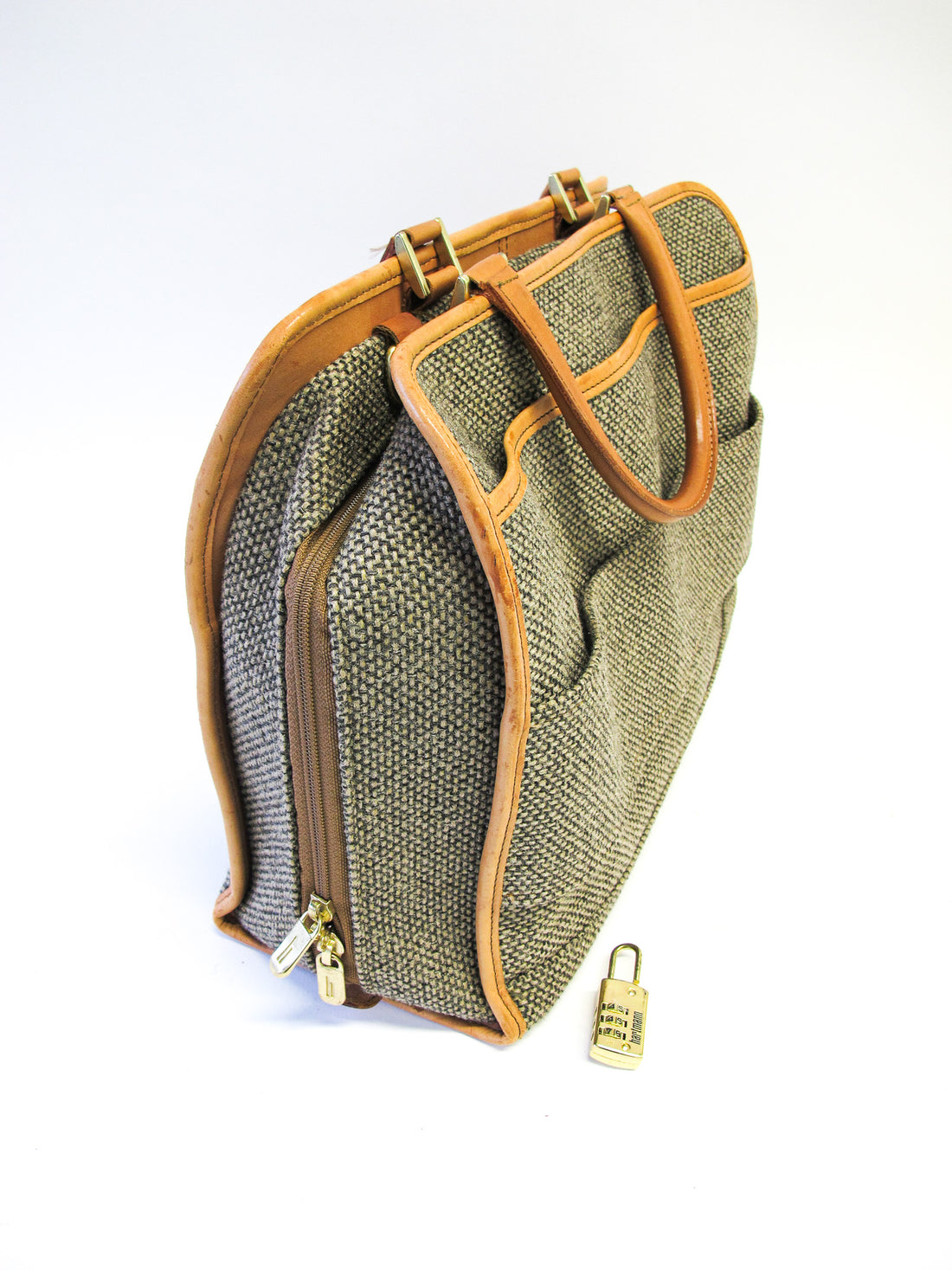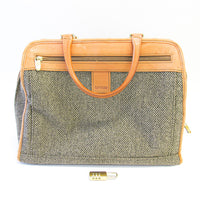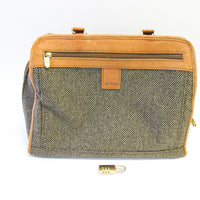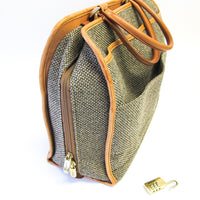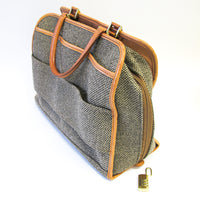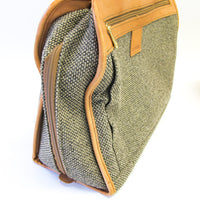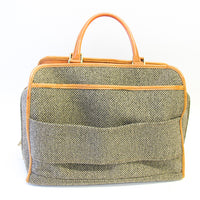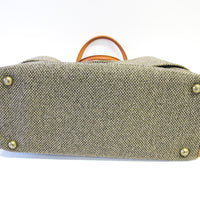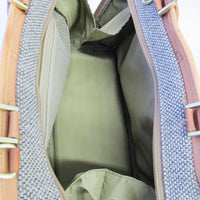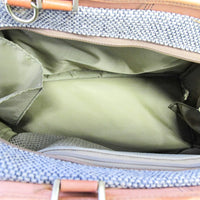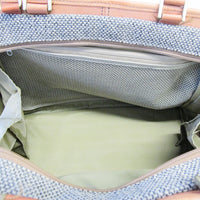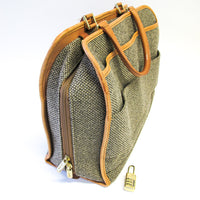 Tweed Hartmann Purse with Lock and Key and Leather Detail

Wonderful vintage Hartmann purse. Features finely crafted leather handles, beautiful gold zippers, decorative liners (in beautiful condition - no tears, stains, odd discoloration etc.) it features a classic light brownish gray tweed with a light green interior. Zip closure with locking systems.
This is the perfect size to travel or to be used every day. It could fit a laptop, tablet, books, and everything else you might need on the go all while being a classic fashionable piece.

For 130 years, Hartmann has prided itself on crafting the finest luggage and leather goods. Throughout its history, Hartmann has upheld its image as the definitive American purveyor of stylish carrying bags. From creating gorgeous yet practical trunks and pullmans for steam liner and railway travel to the development of smaller, fashionable bags designed specifically for travel on new commercial jets, Hartmann has always been the brand of choice for discerning travelers. Even now, the modern Hartmann customer appreciates stylish design and the finest materials, demands practical functionality, and truly respects American heritage and craftsmanship.
Measures - 16" L x 6.5" W x 12" H