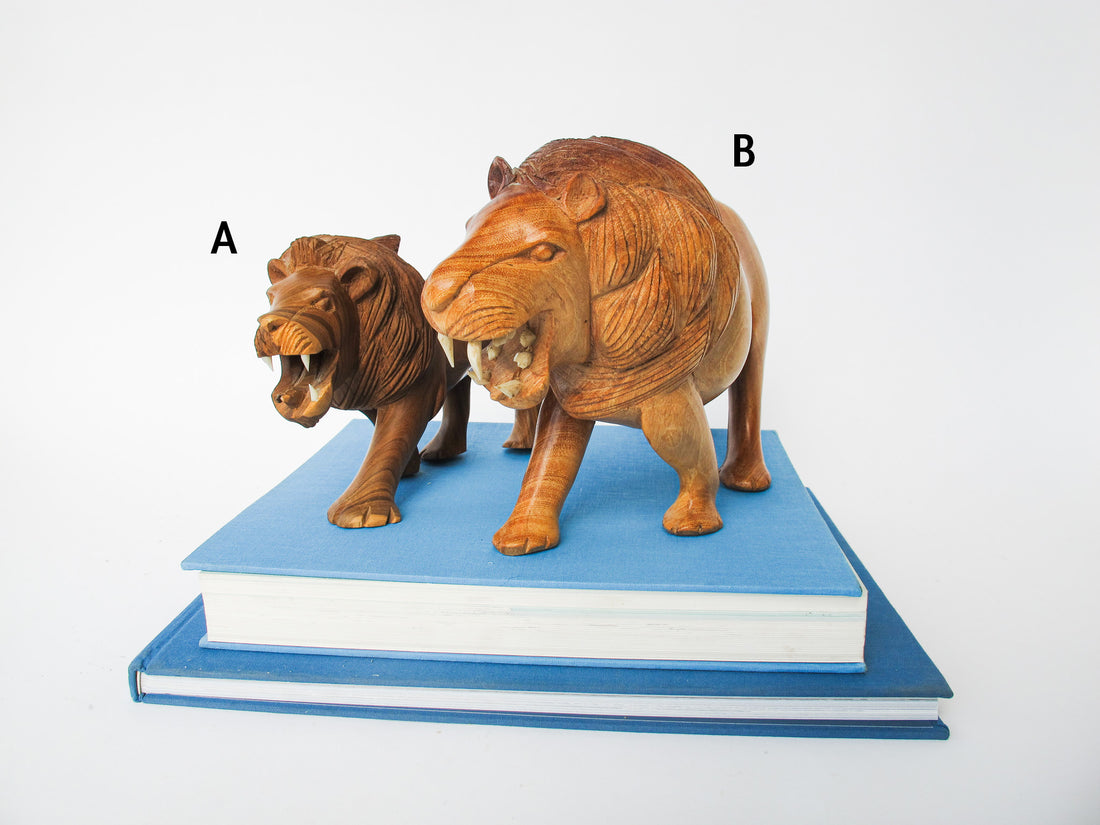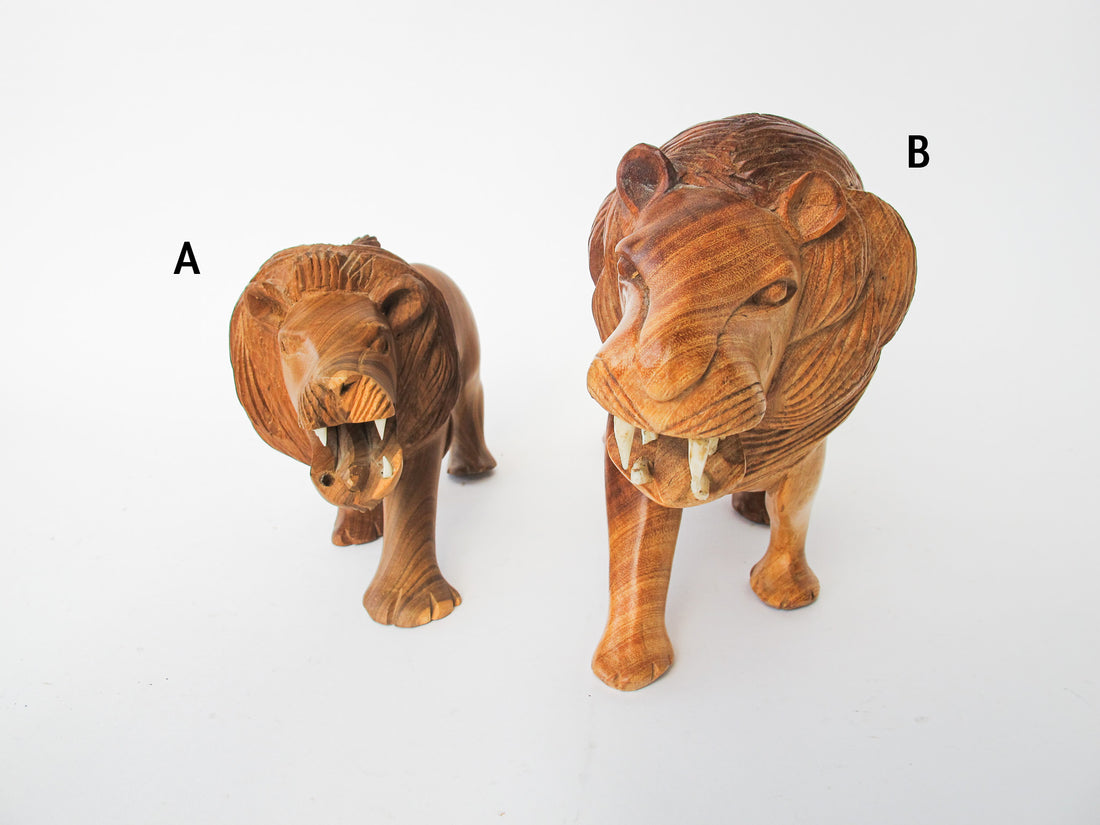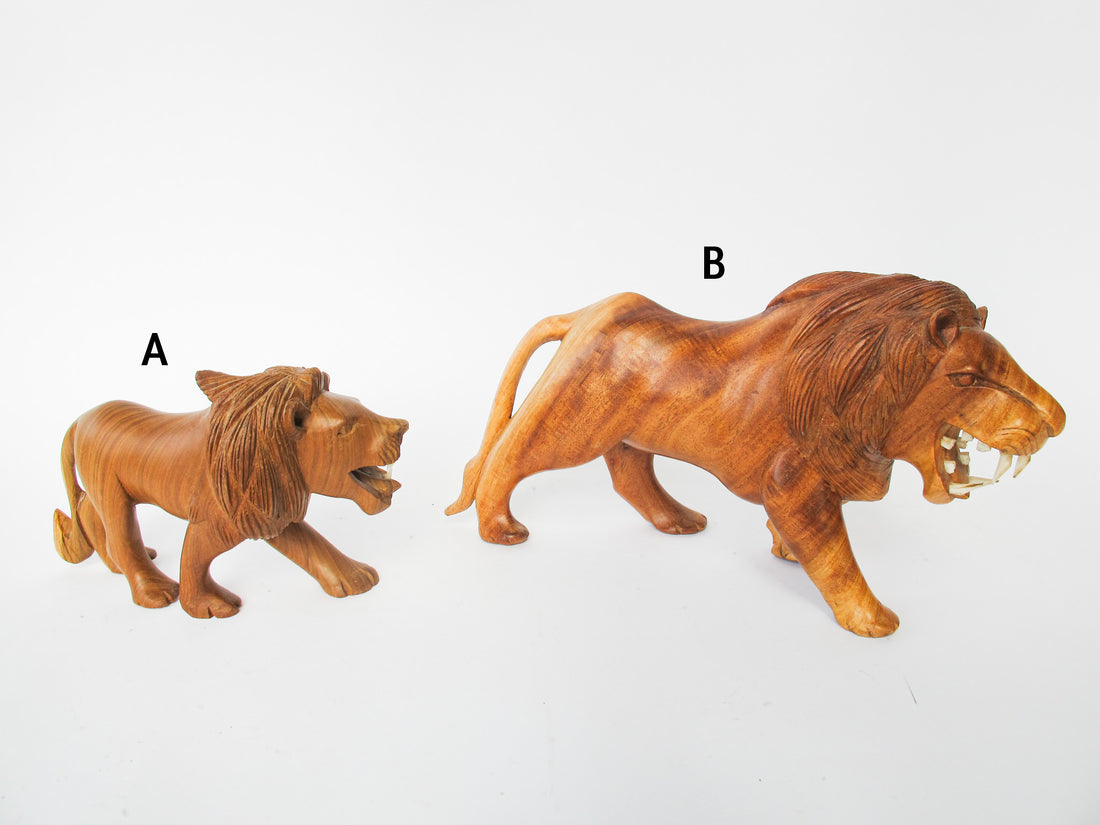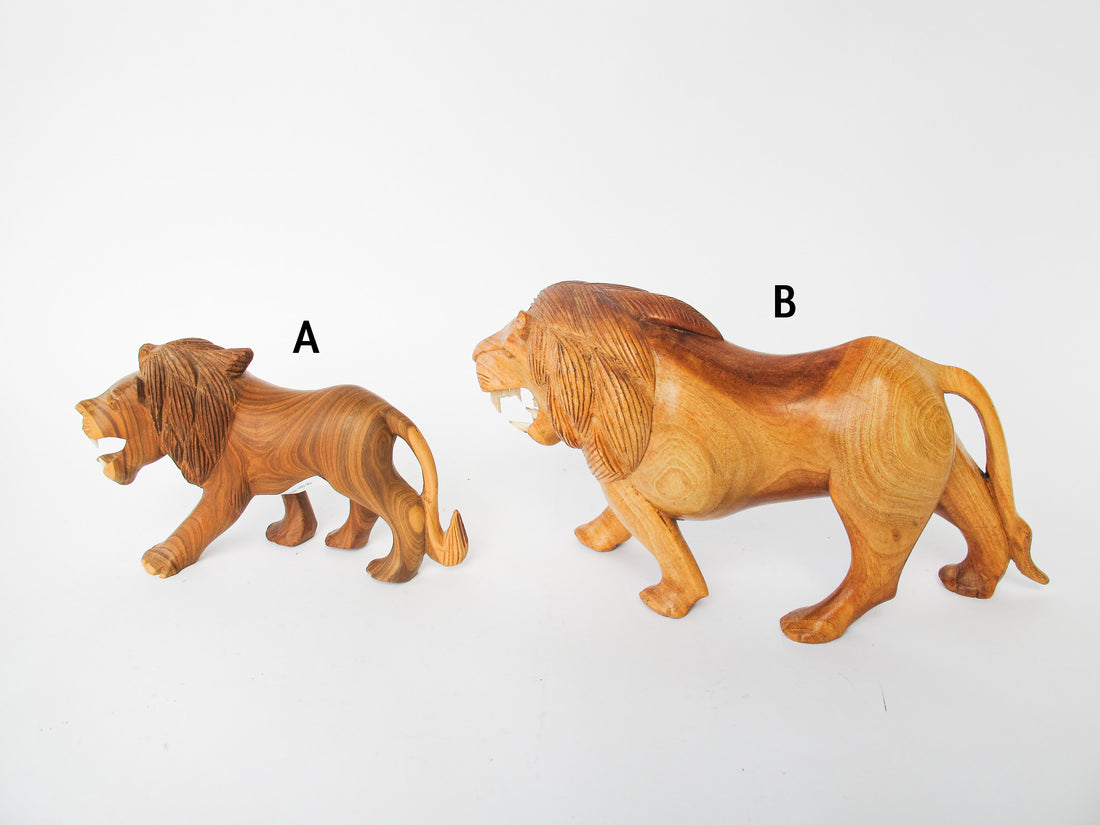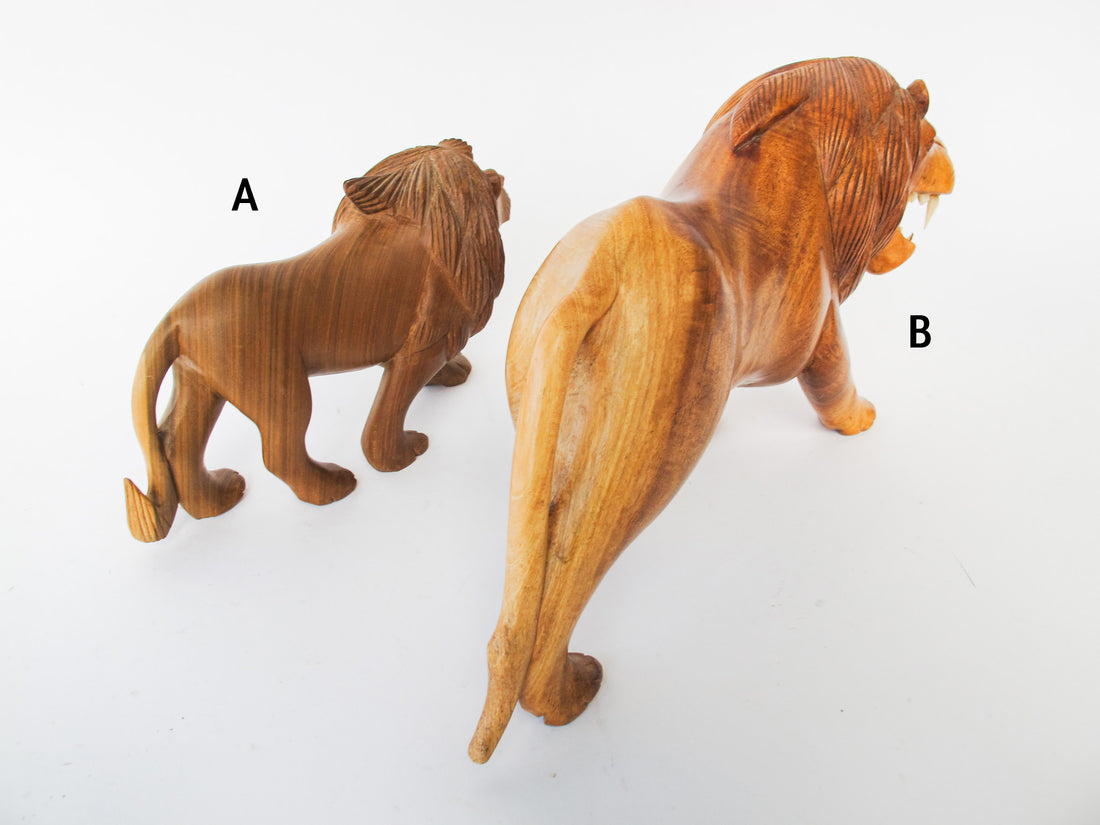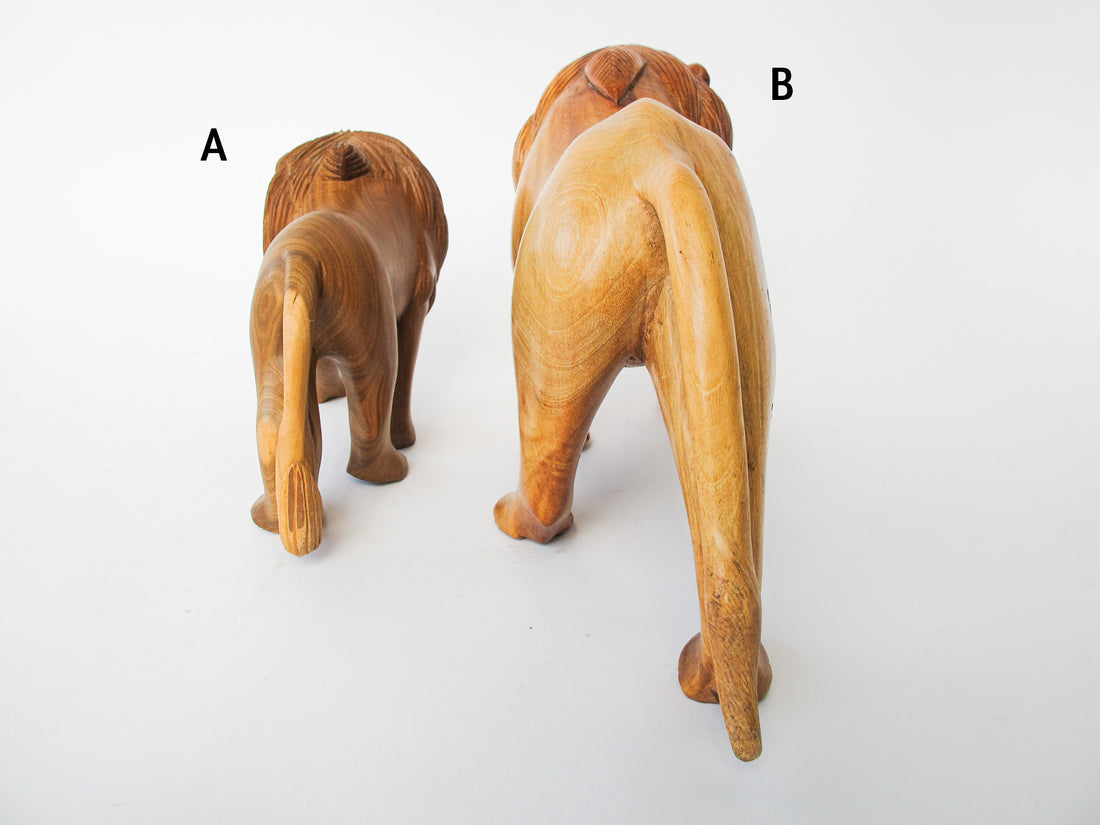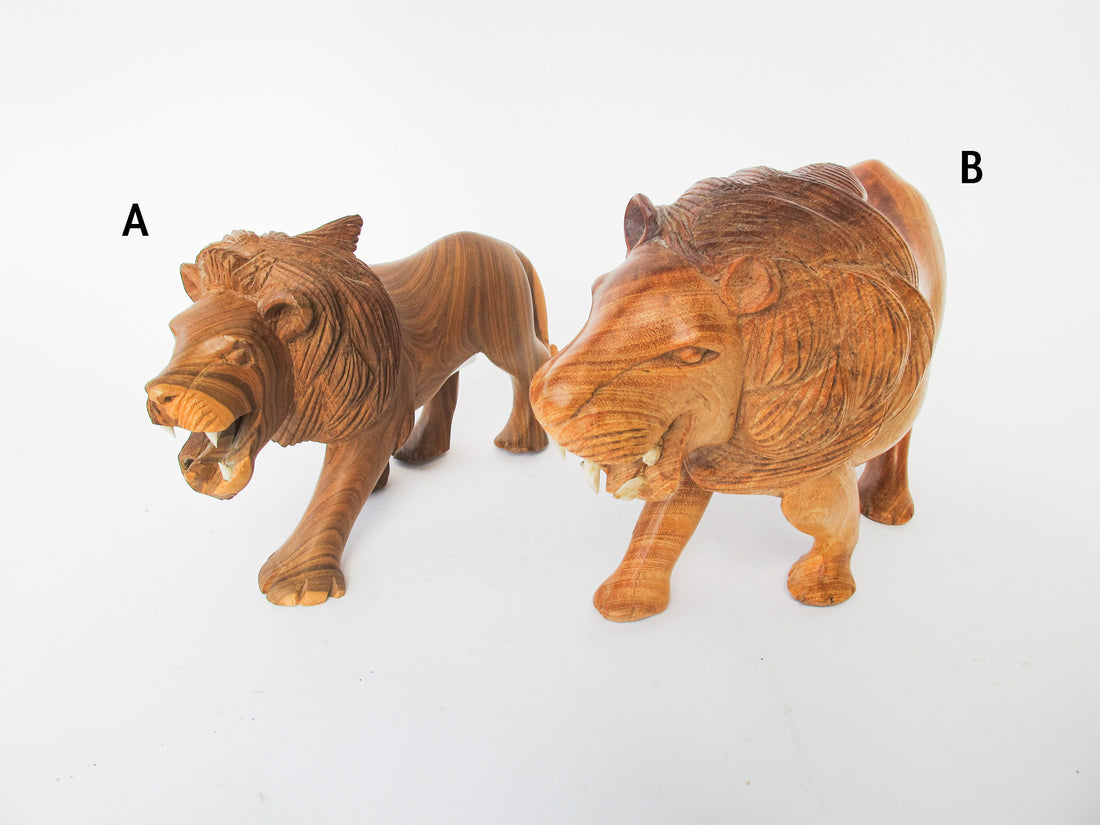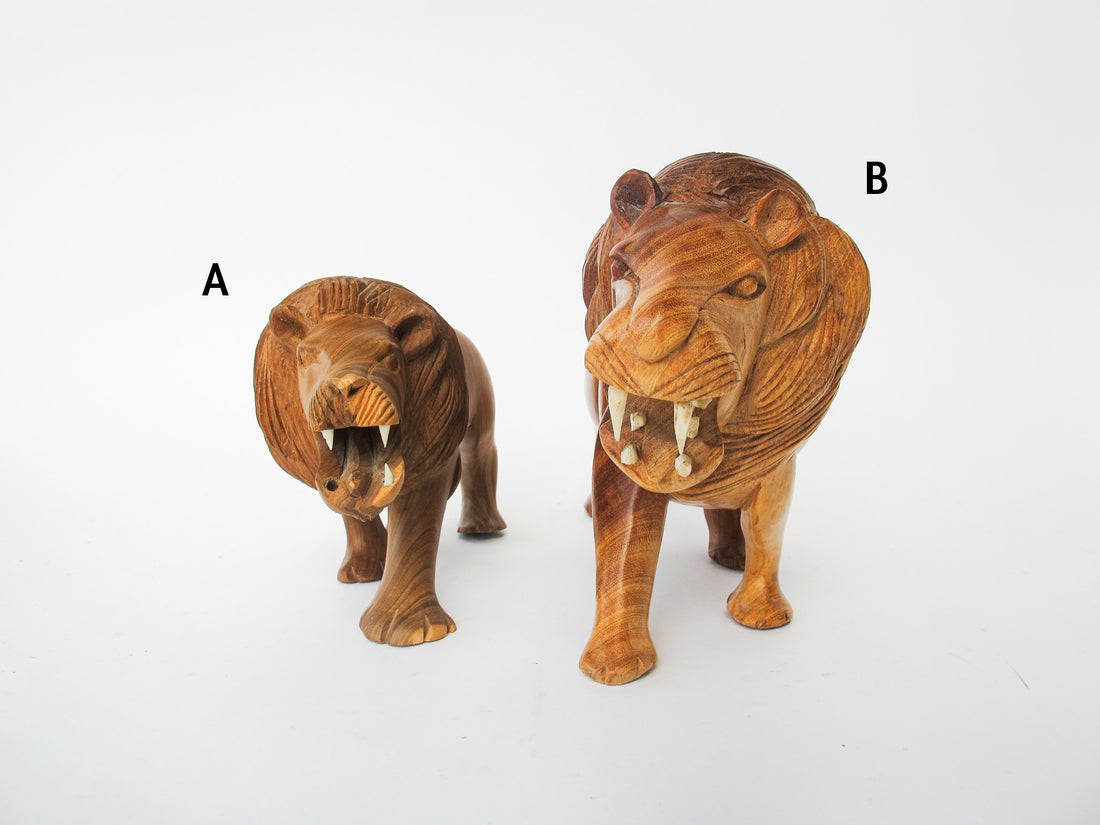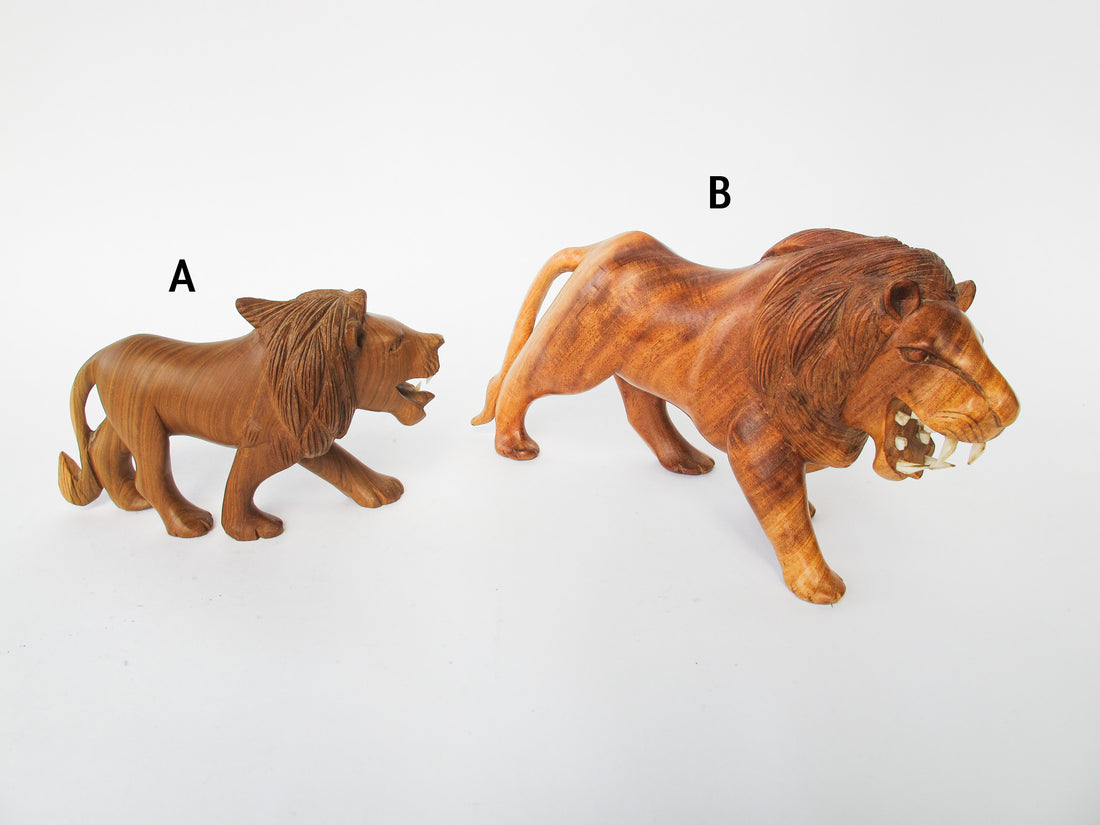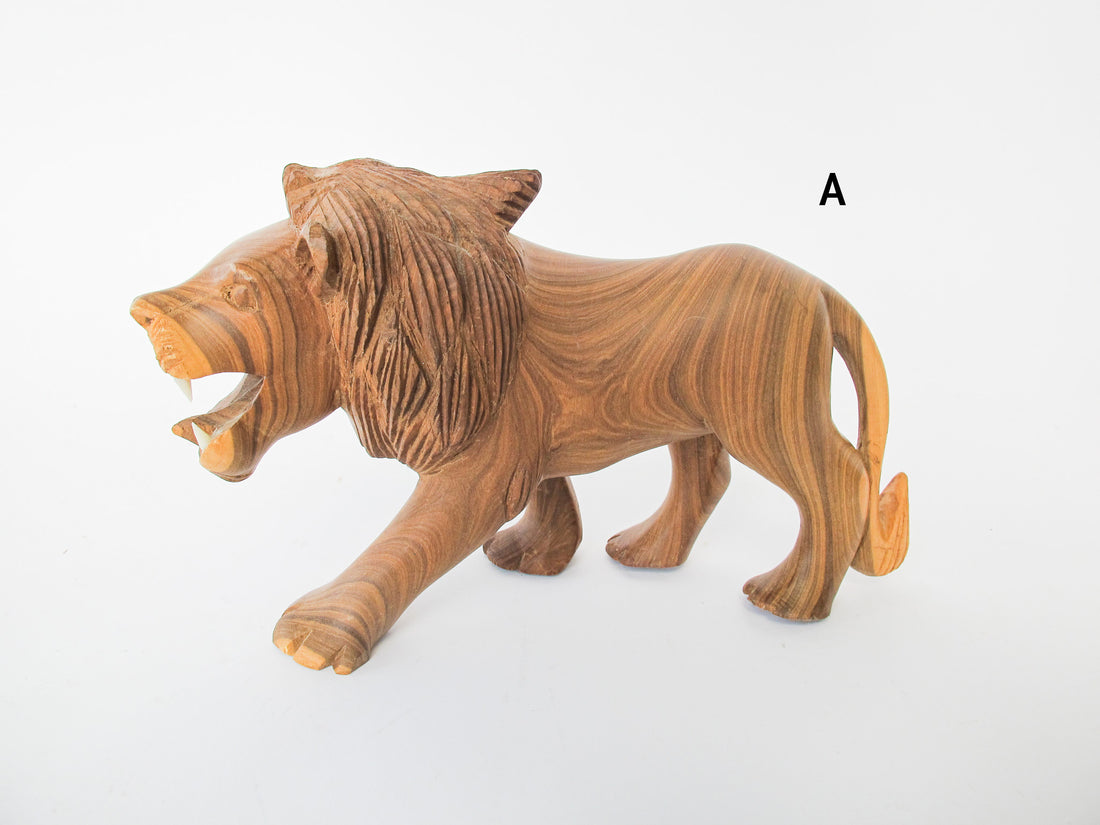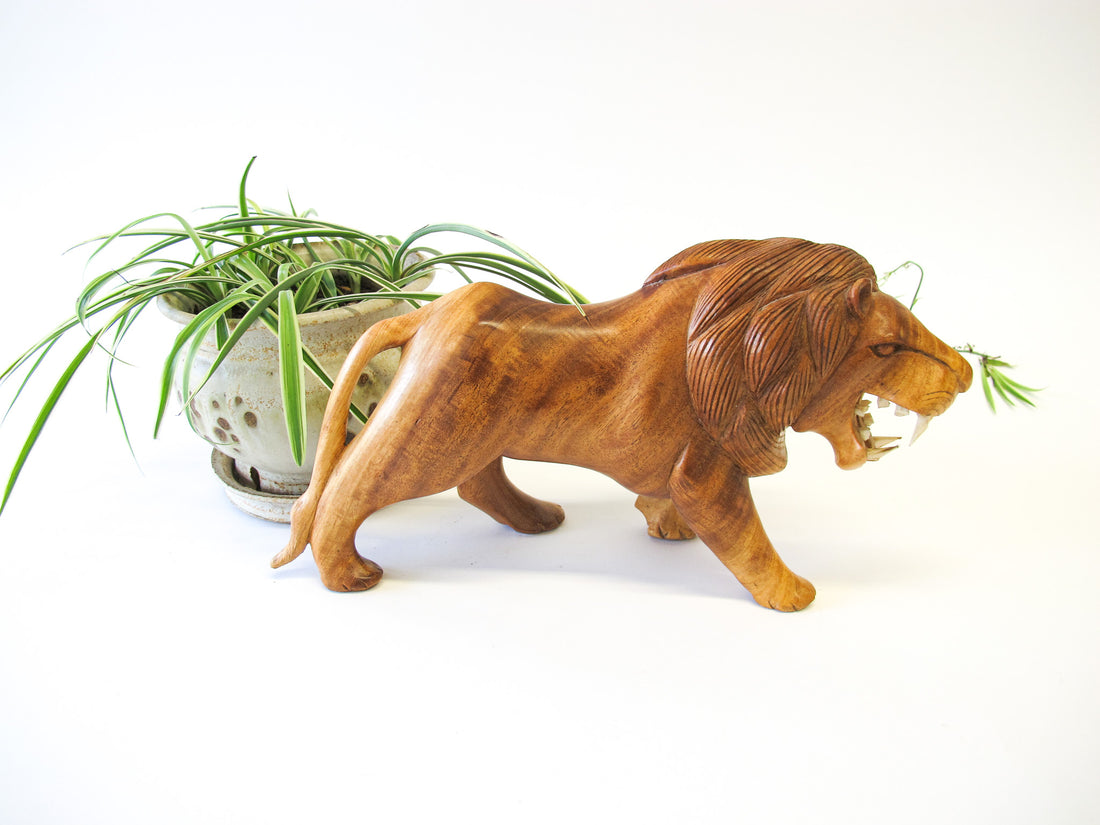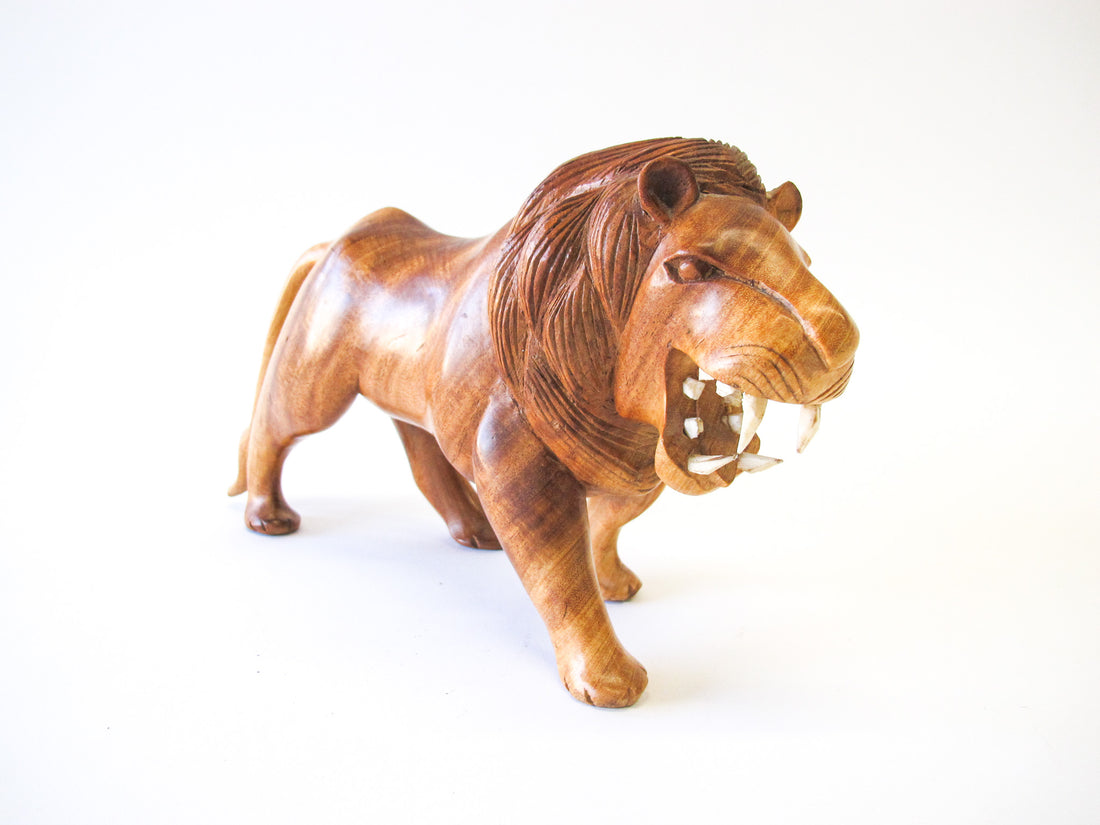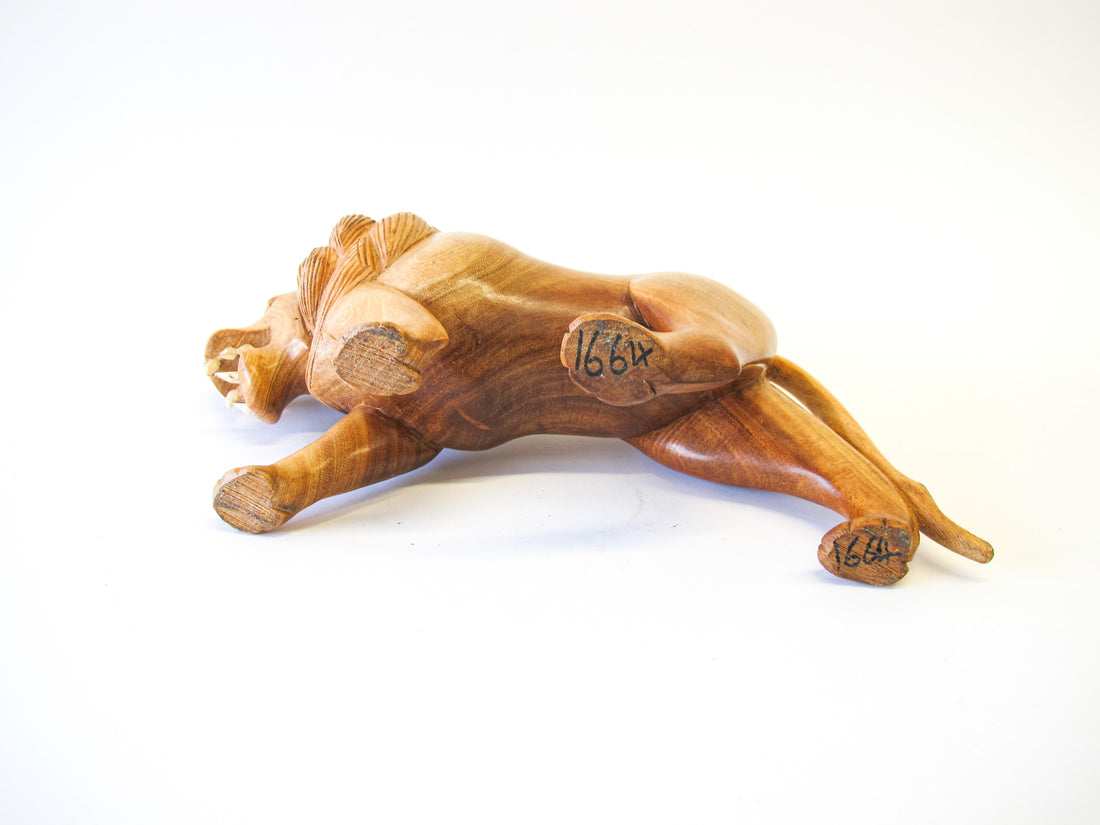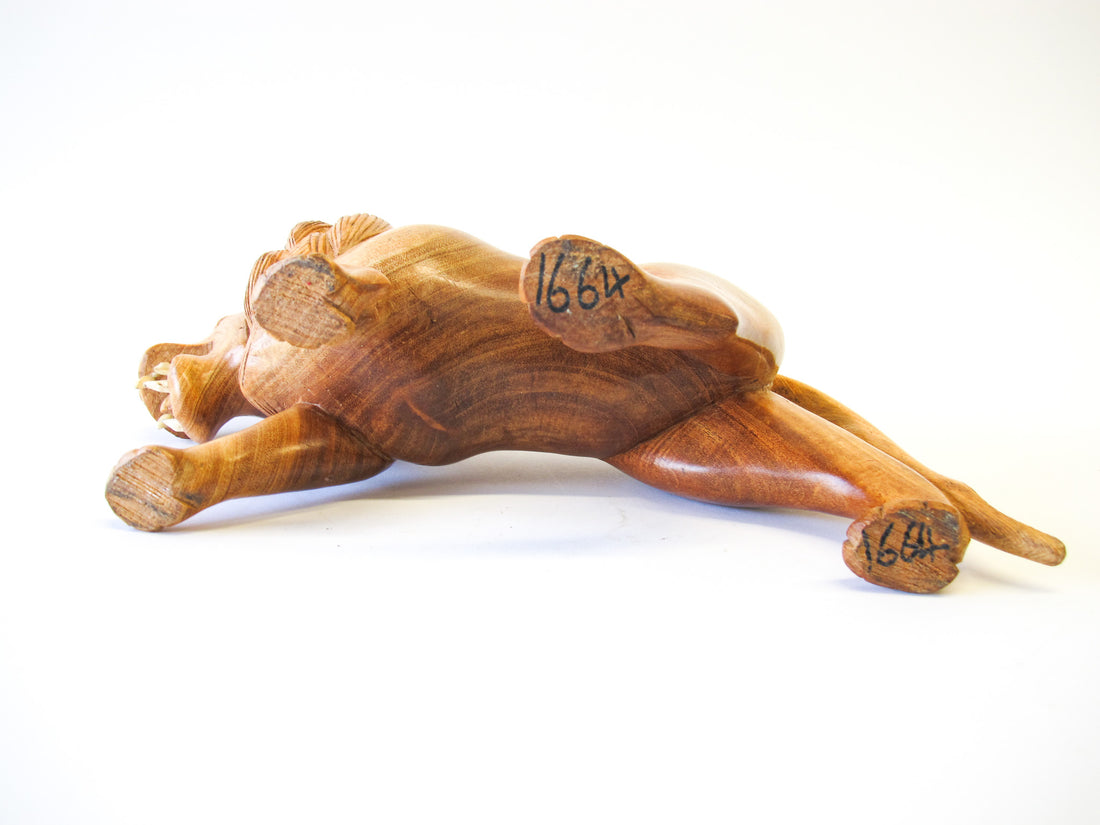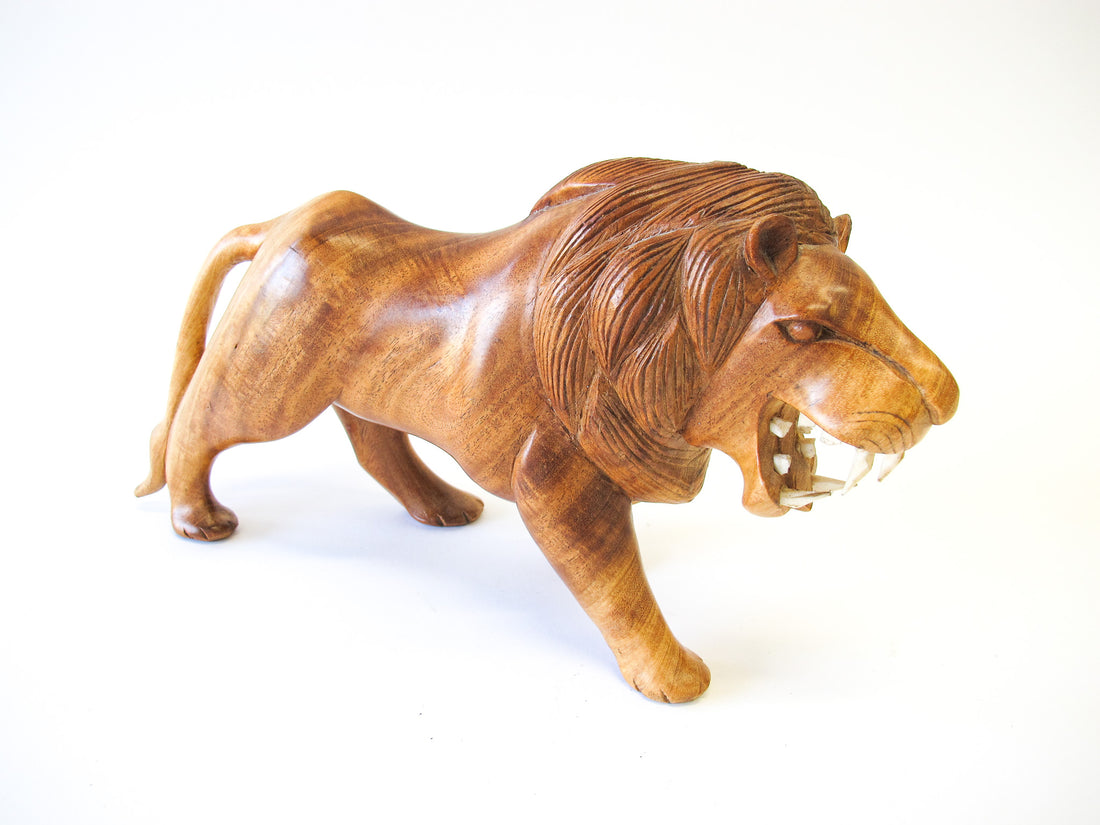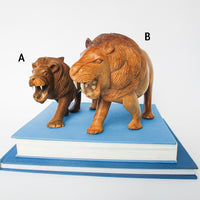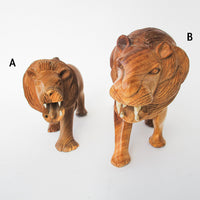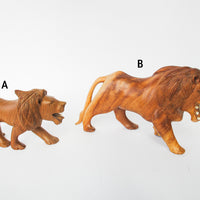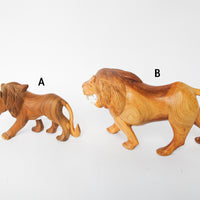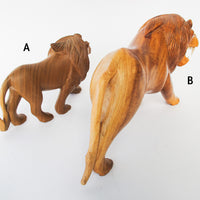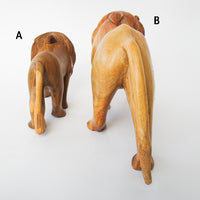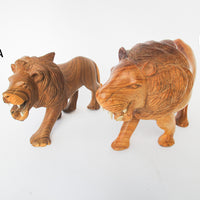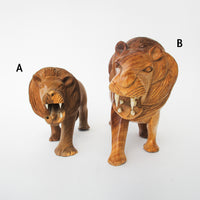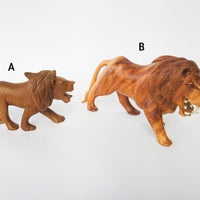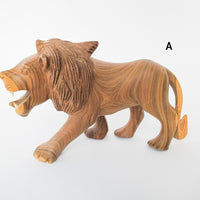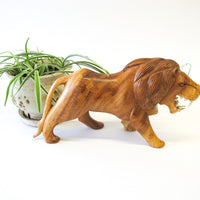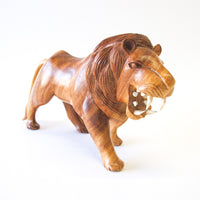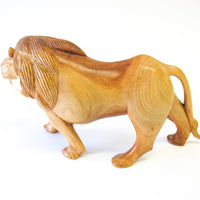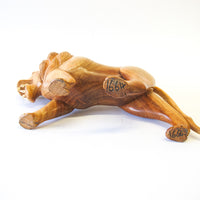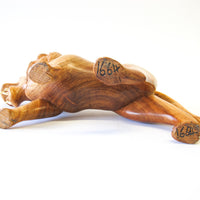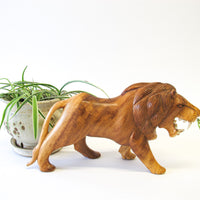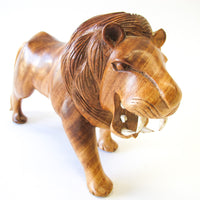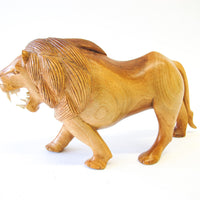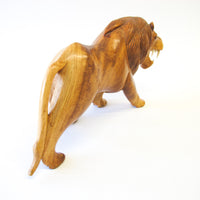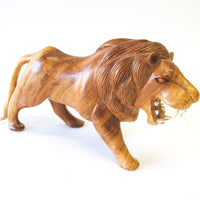 Handcarved Wood Lion Figures (Each Sold Separately)
We absolutely can't leave behind any kind of lion art! We personally love collecting brass and wood carved figures. These pieces are quite stunning! They have been completely hand carved out of a solid piece of wood and even include some vicious teeth.
The smaller lion is missing one tooth which gives it additional character.
These statues would be the cutest on a bookshelf, inspiration in an office, mantel or on any surface that would provide a fun visual etc. We love lions as they are symbol of strength and courage.
The wood used on this piece has the most amazing marbling and detailing. No detail was left untouched. The perfect gift and everyday home decor item with no cracks or chips. In amazing vintage condition. 
Option B Large Lion Measures - 13 5/8"L x 4"W x 7.25"H
Option A Small Lion Measures - 10" L X 3" W X 6" H