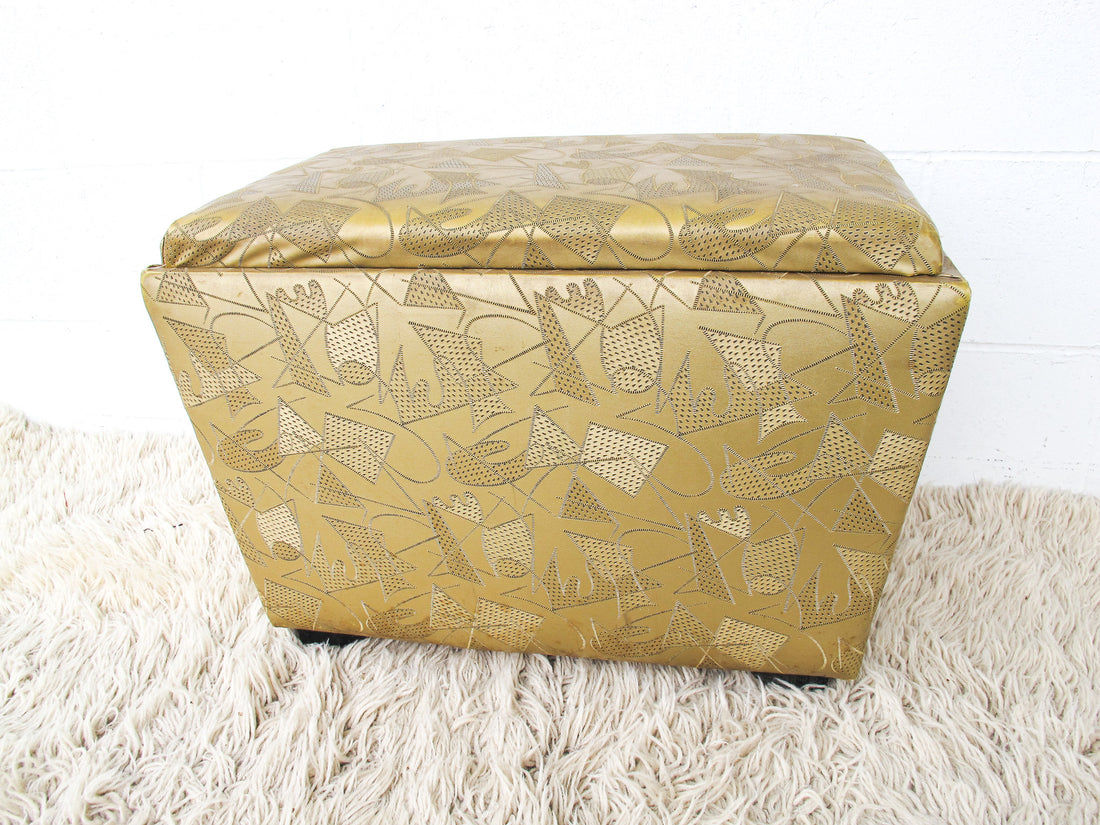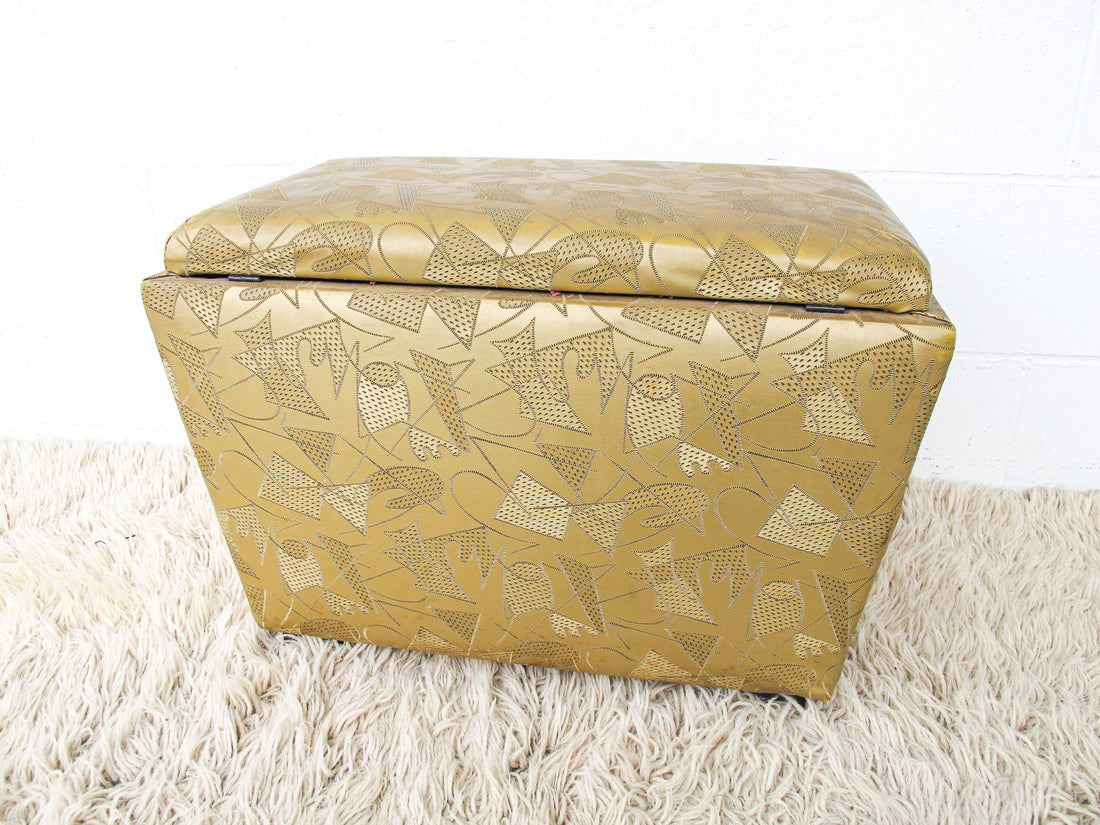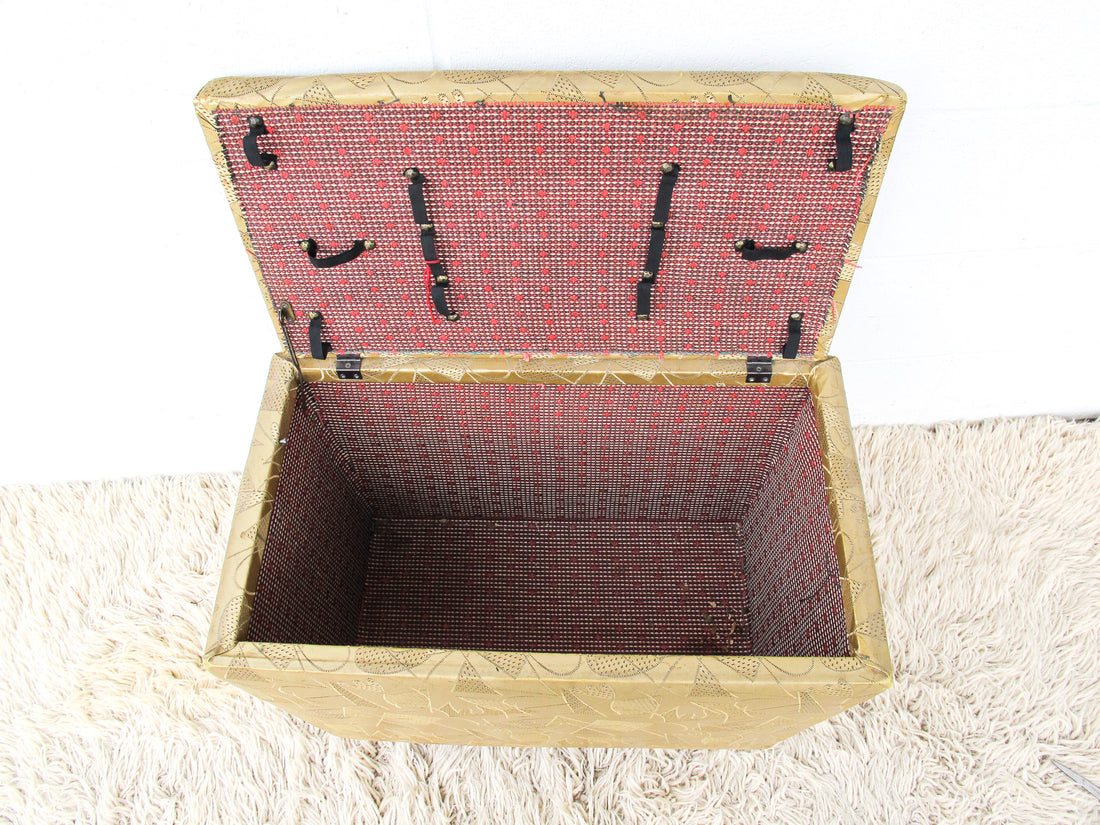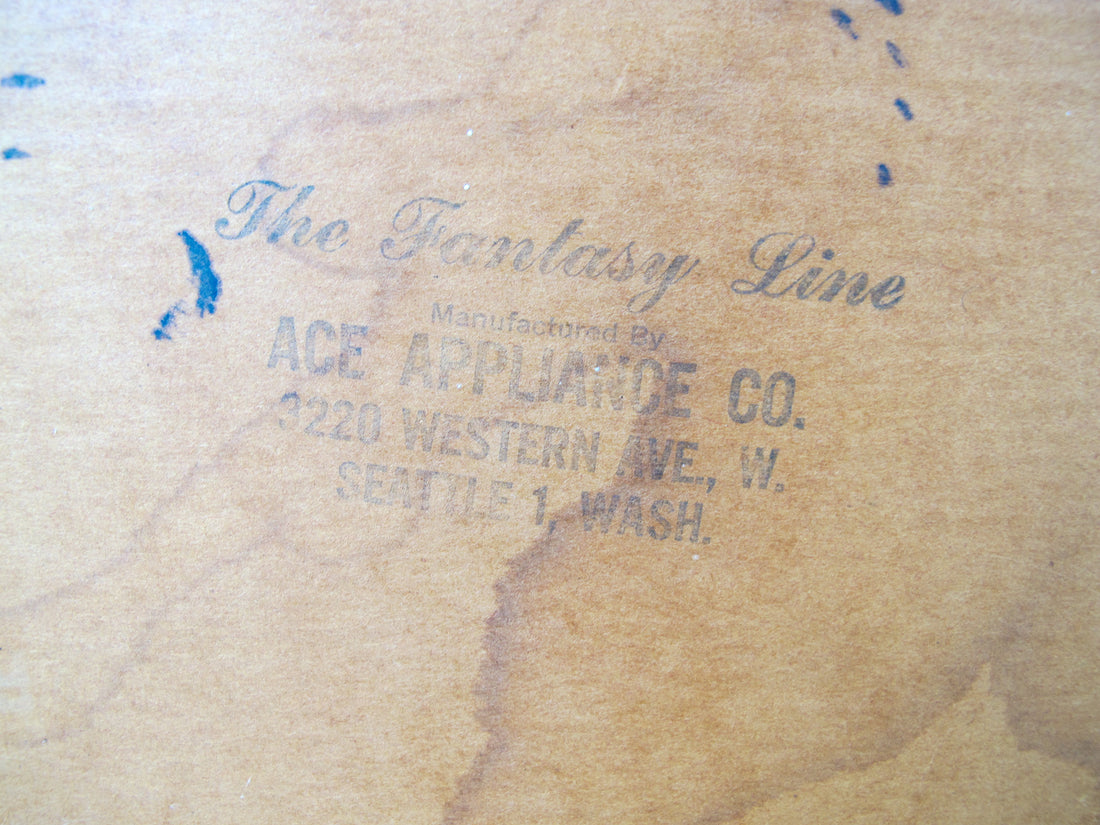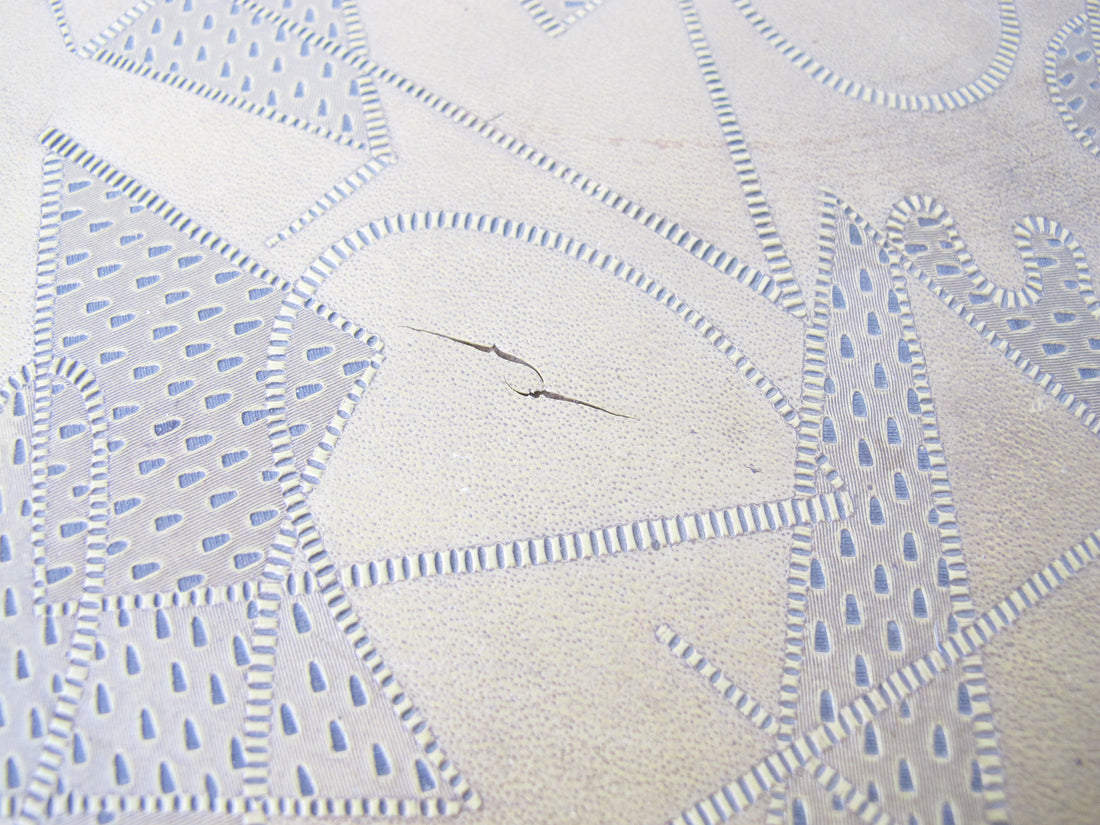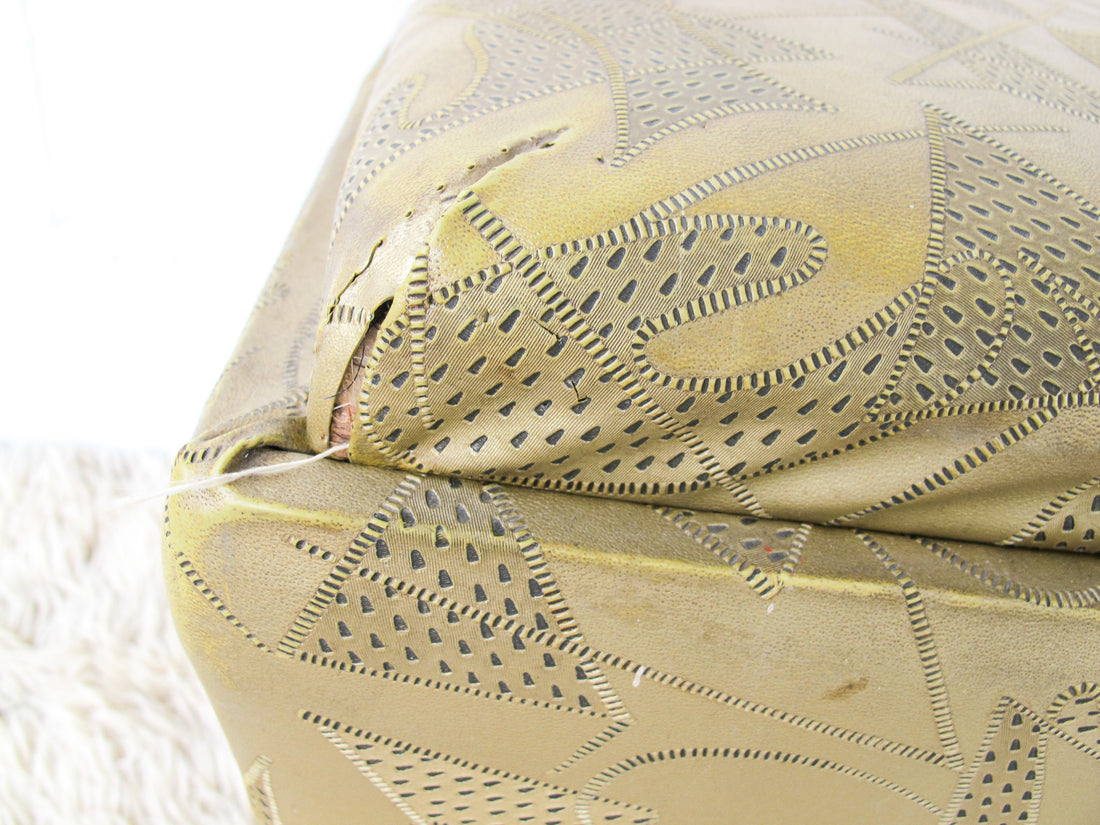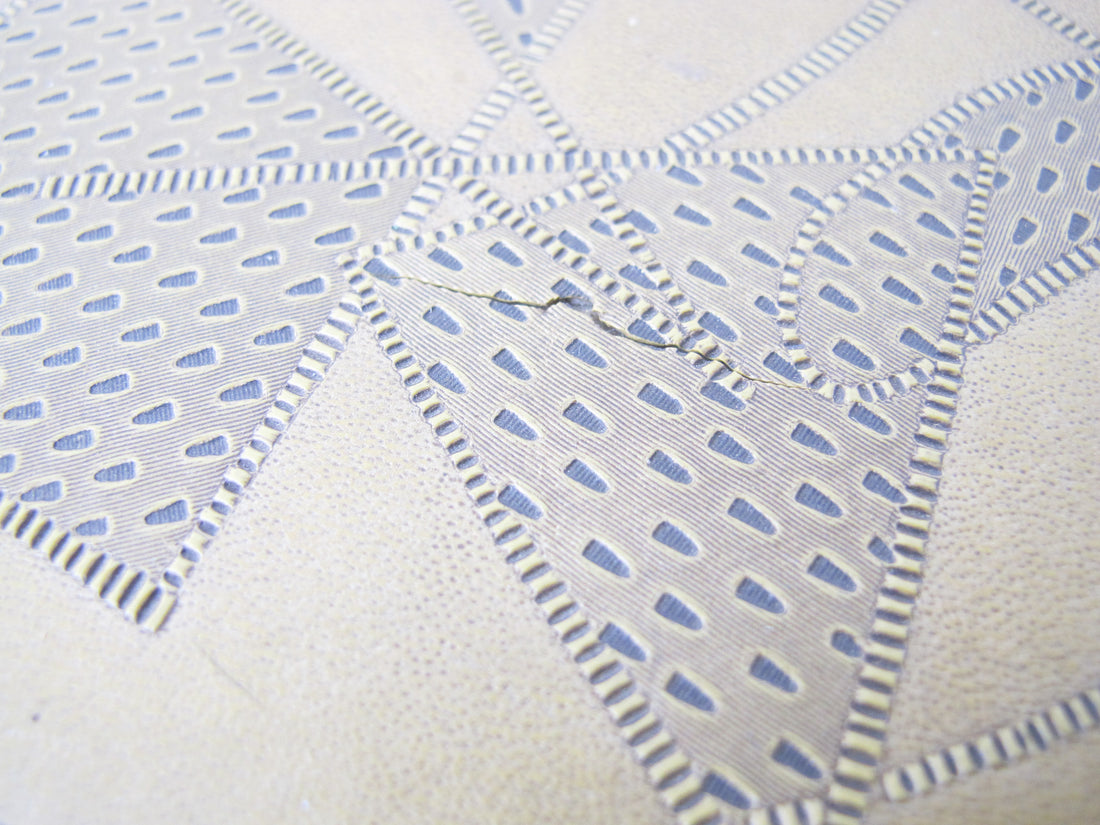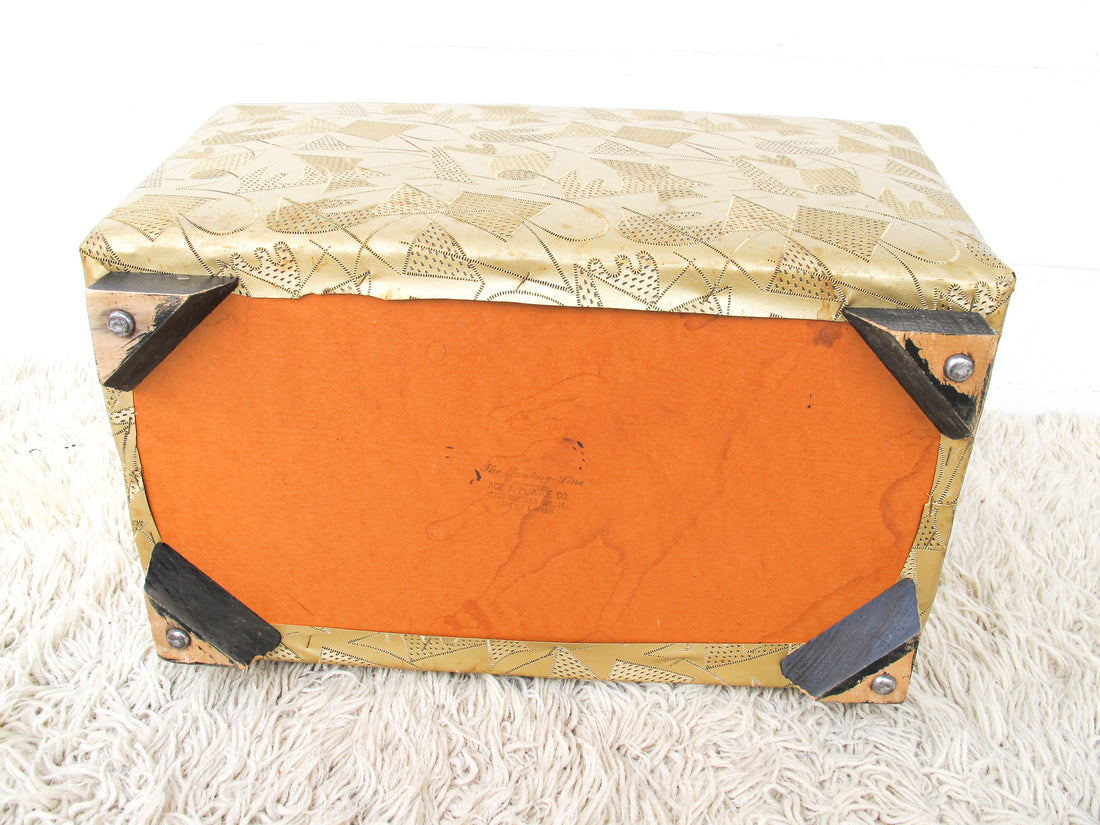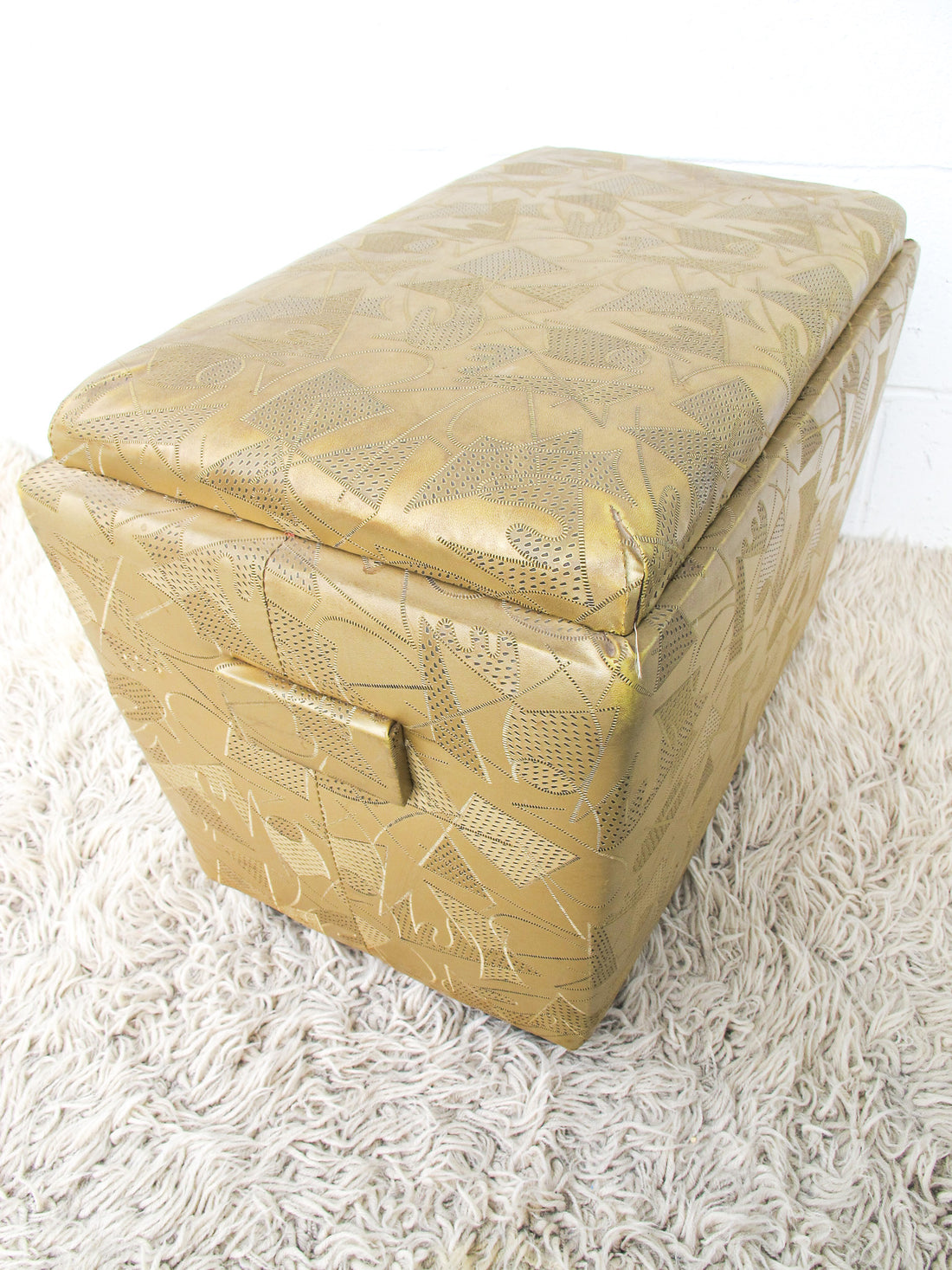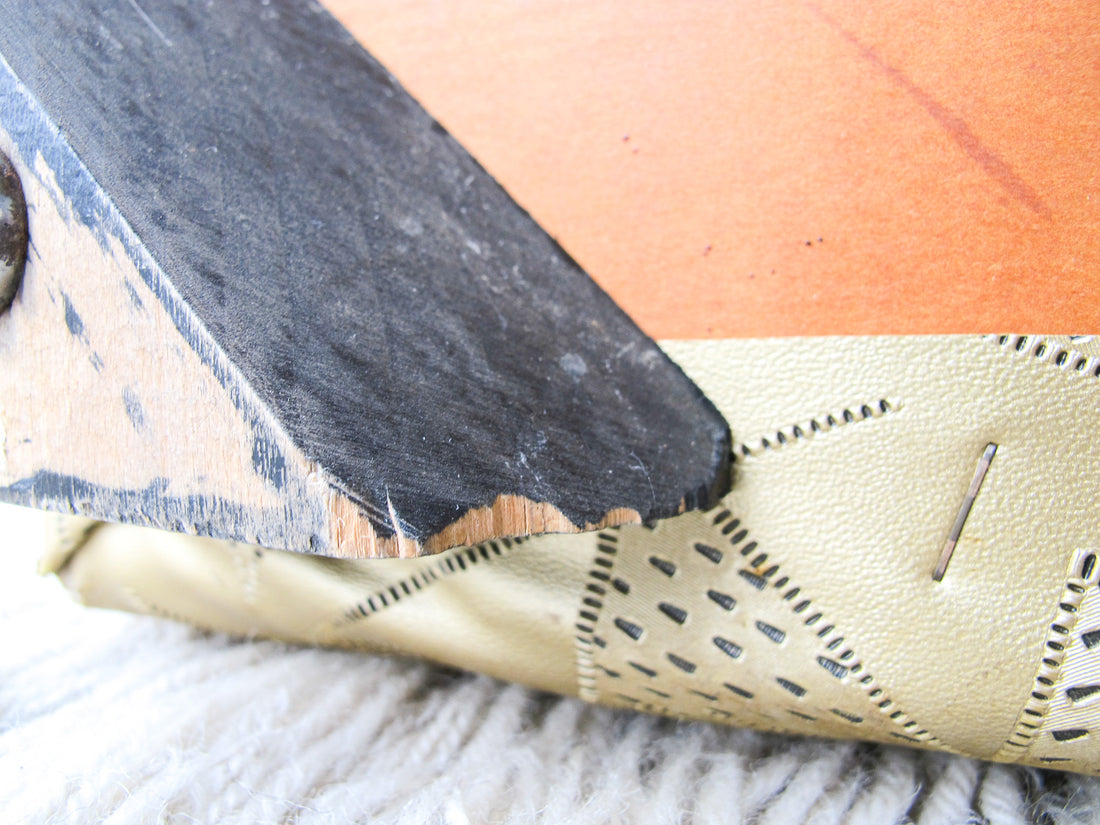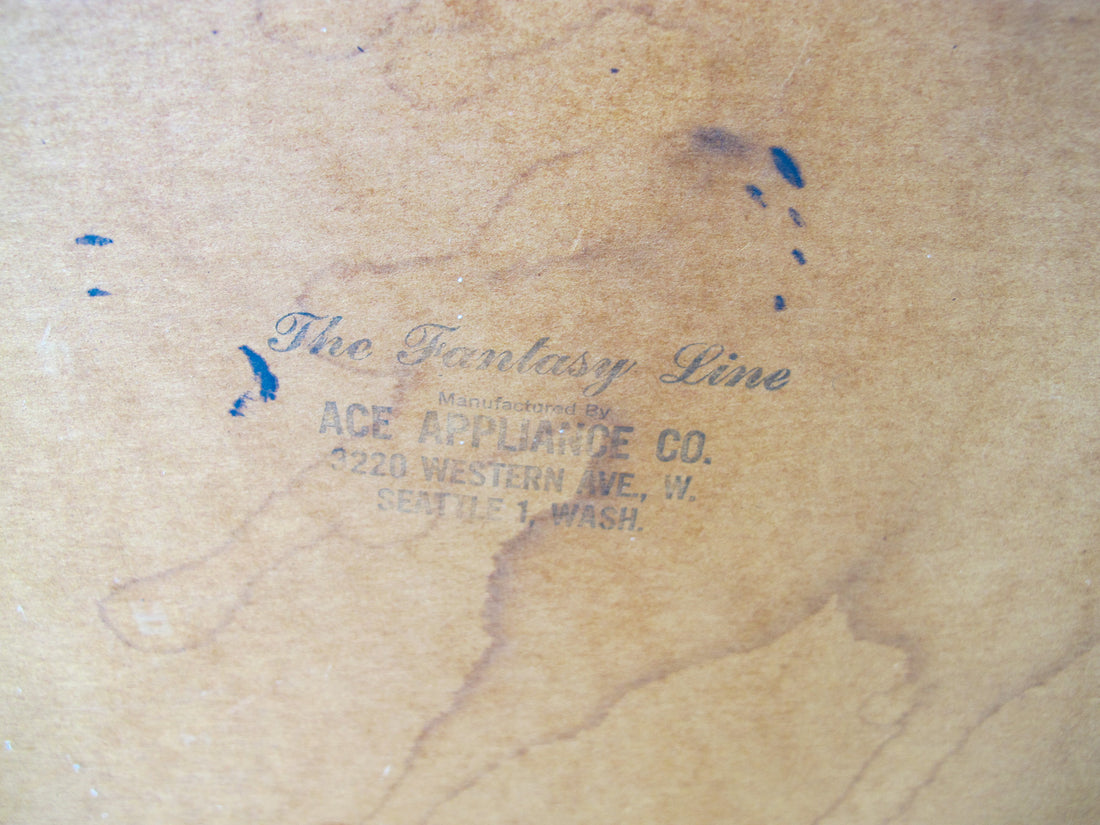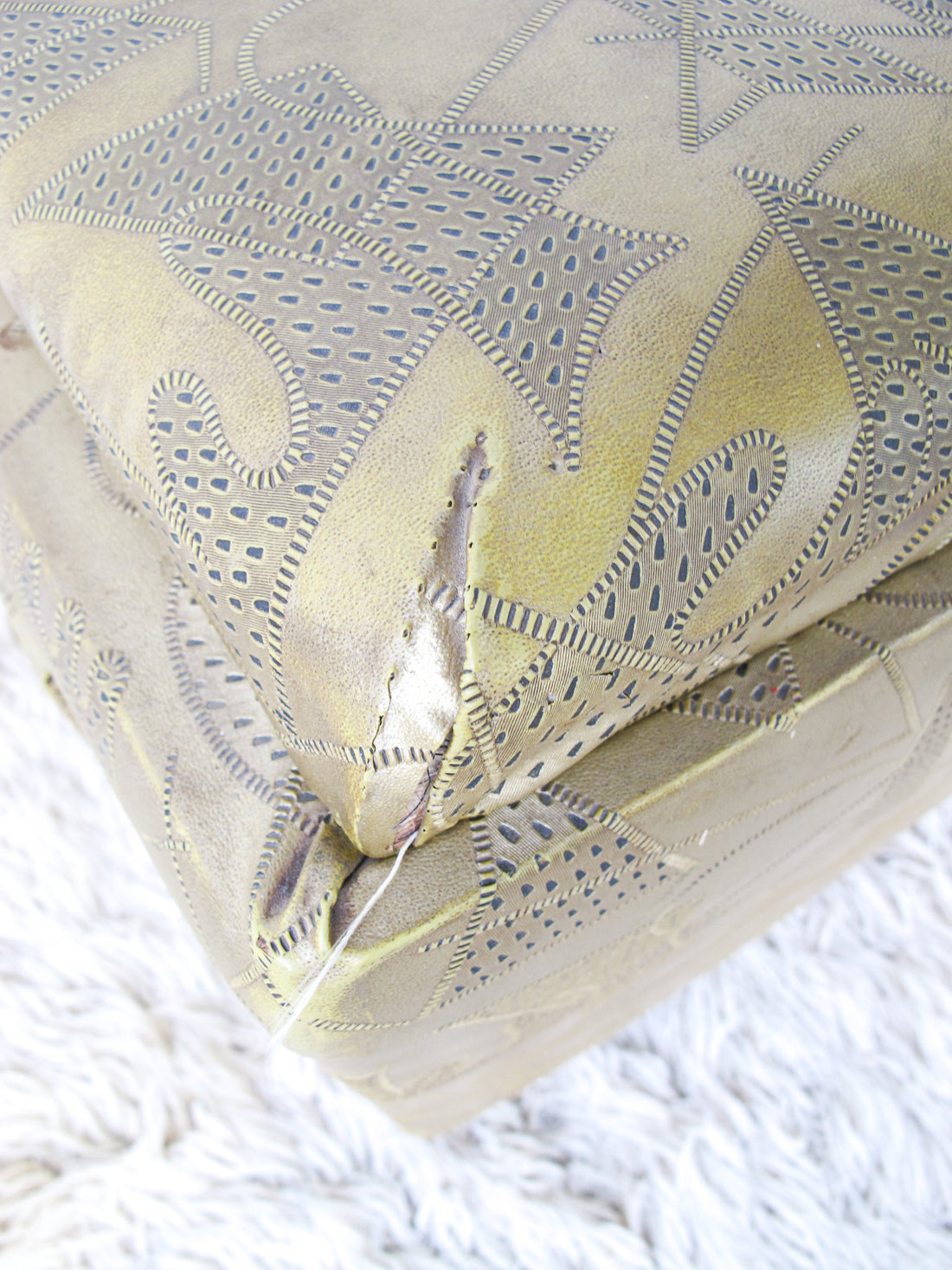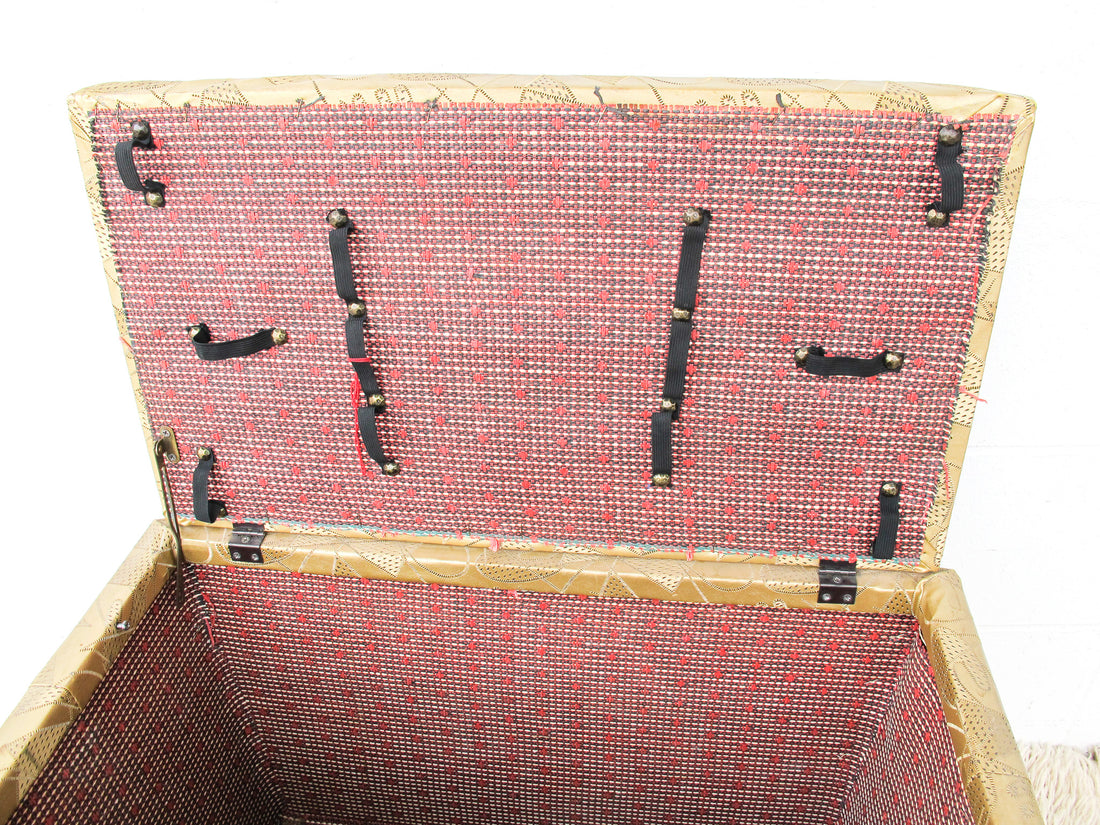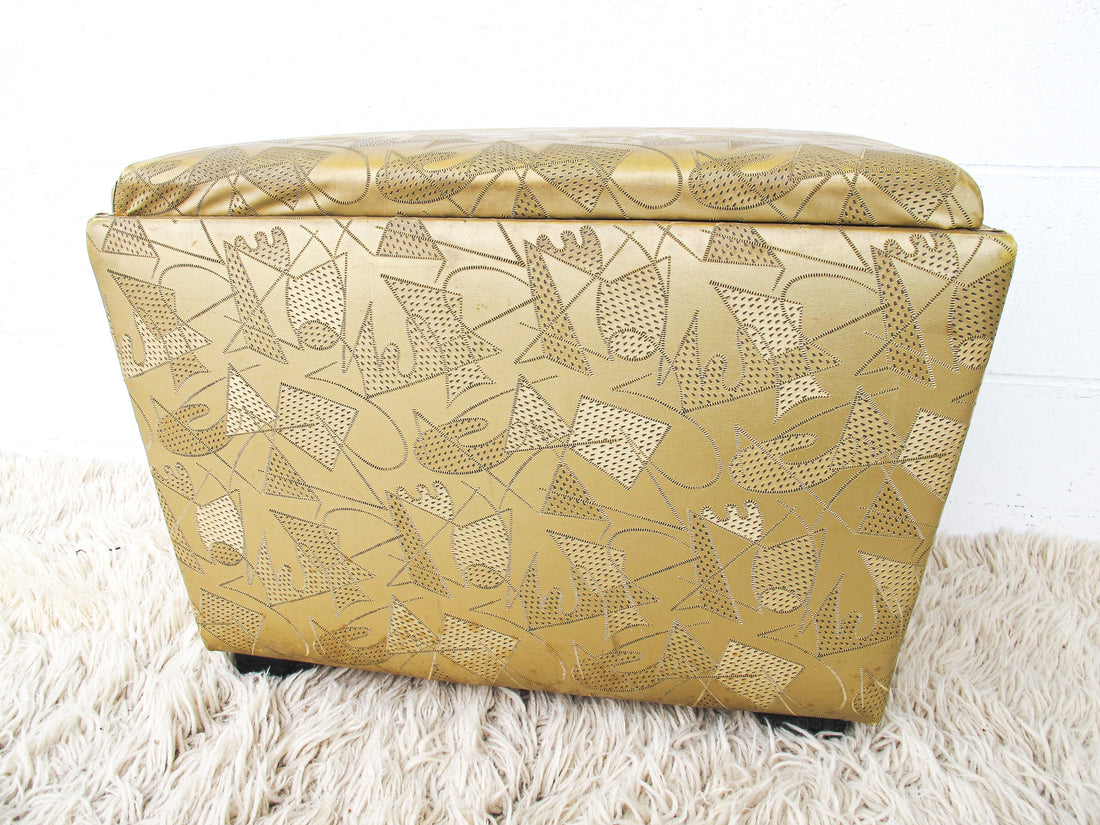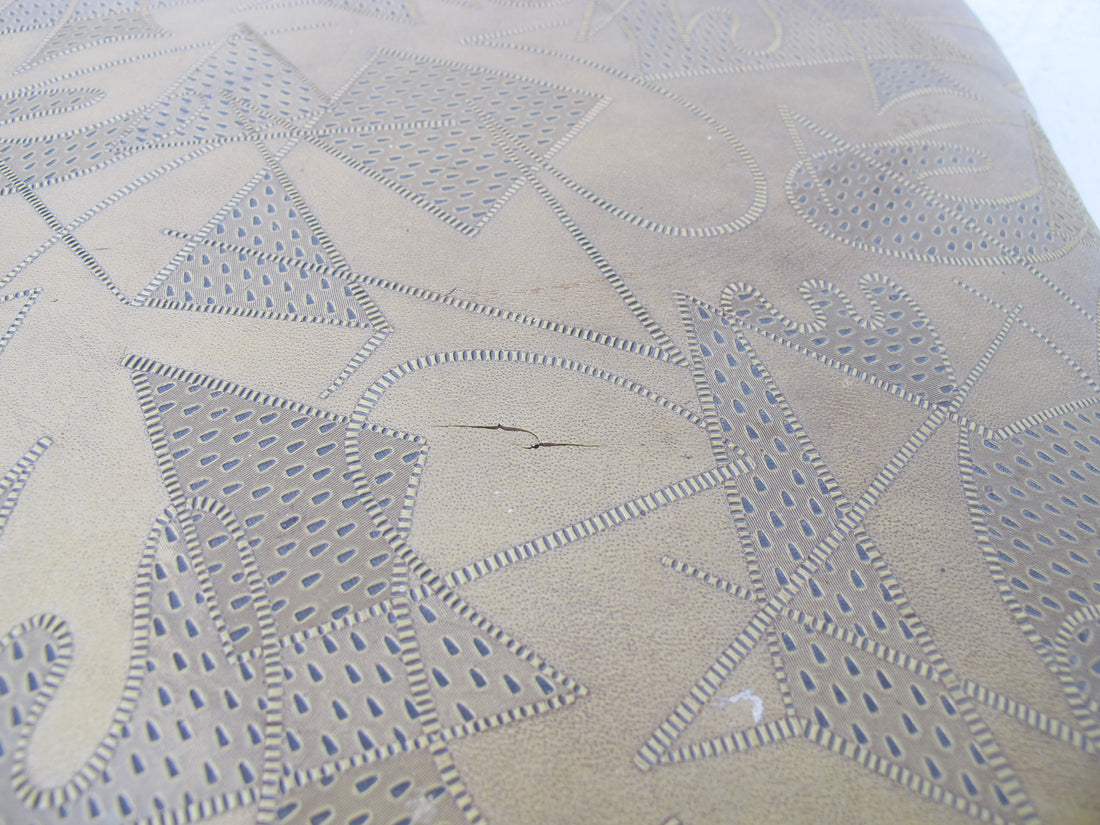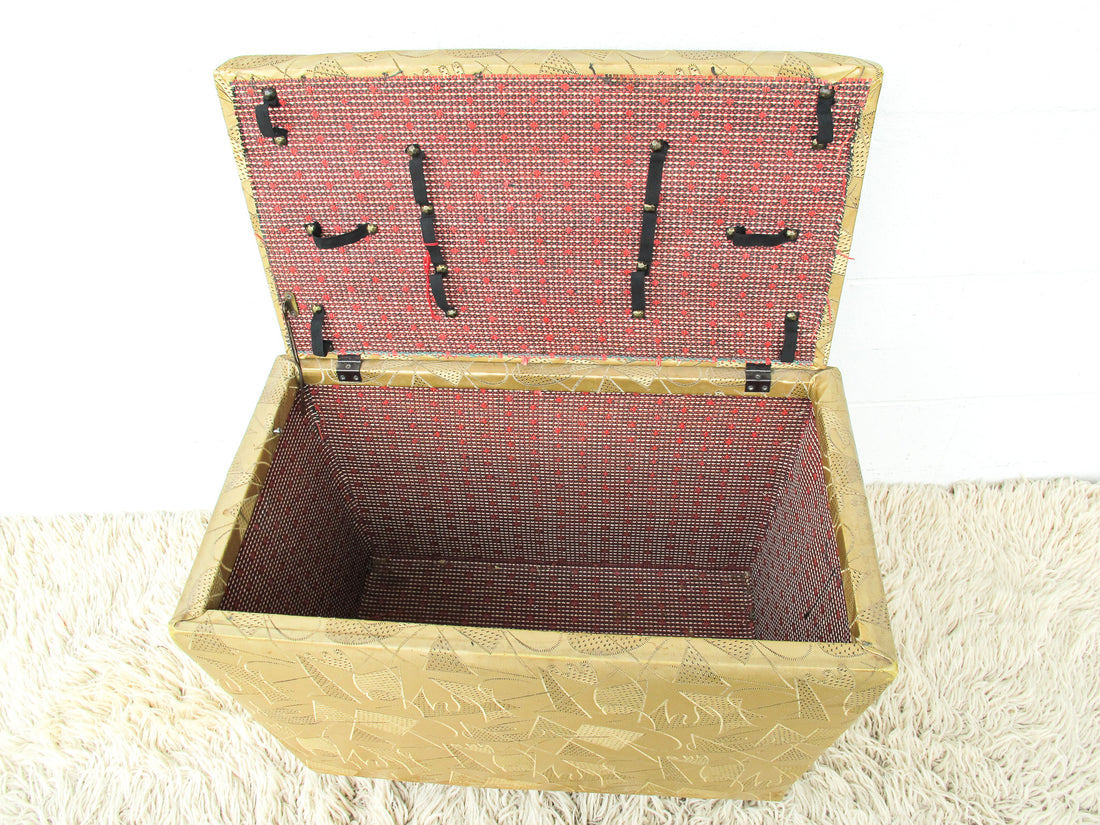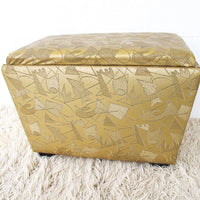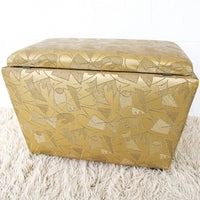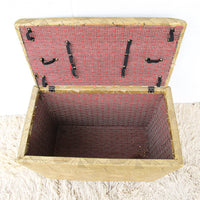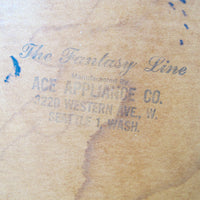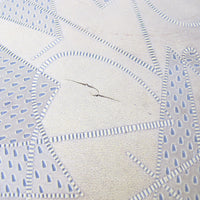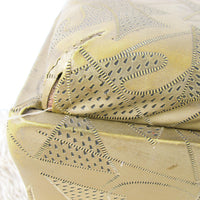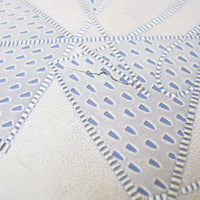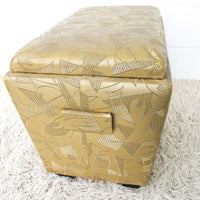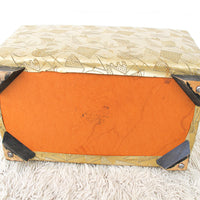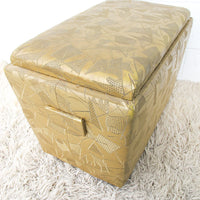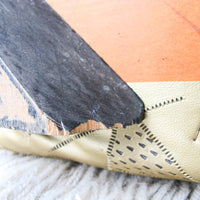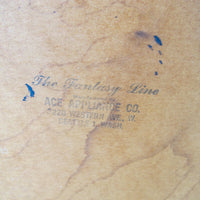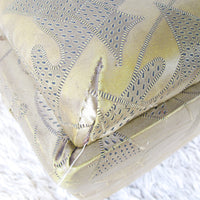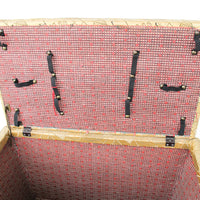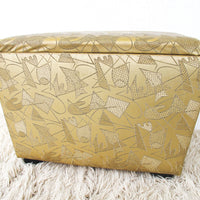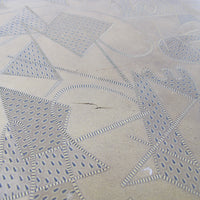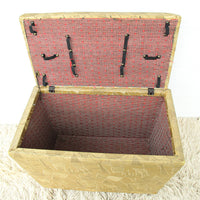 Gold Vinyl Sewing Bench Storage 1940's Art Deco
This gold vinyl sewing bench storage features a fabric interior with organizational straps to hold sewing supplies, tools, odd and ends. It stands on wooden legs with metal pegs, manufactured by Ace Appliance CO. This trunk/bench has little side hold handles for easy lifting and moving. 
This piece offers tons of space for your supplies. Not only could it be used for your sewing supplies, but it is perfect for a place to sit and doubles as storage. It has plenty of space for a blanket or two, towels, books, etc. We love the gold vinyl with geometrical shapes that gives it that unique texture.
Would be great in any space whether that be a craft room, office, bedroom, bathroom, etc. The vinyl makes it easy to clean on the outside. Has a couple surface tears as seen in photos that have been secured down and do not hurt the integrity of this cool piece.
Measures - 24" L x 13 7/8" D x 16" H
Inside - 22 1/4" L x 12 3/4" D x 13.5" H