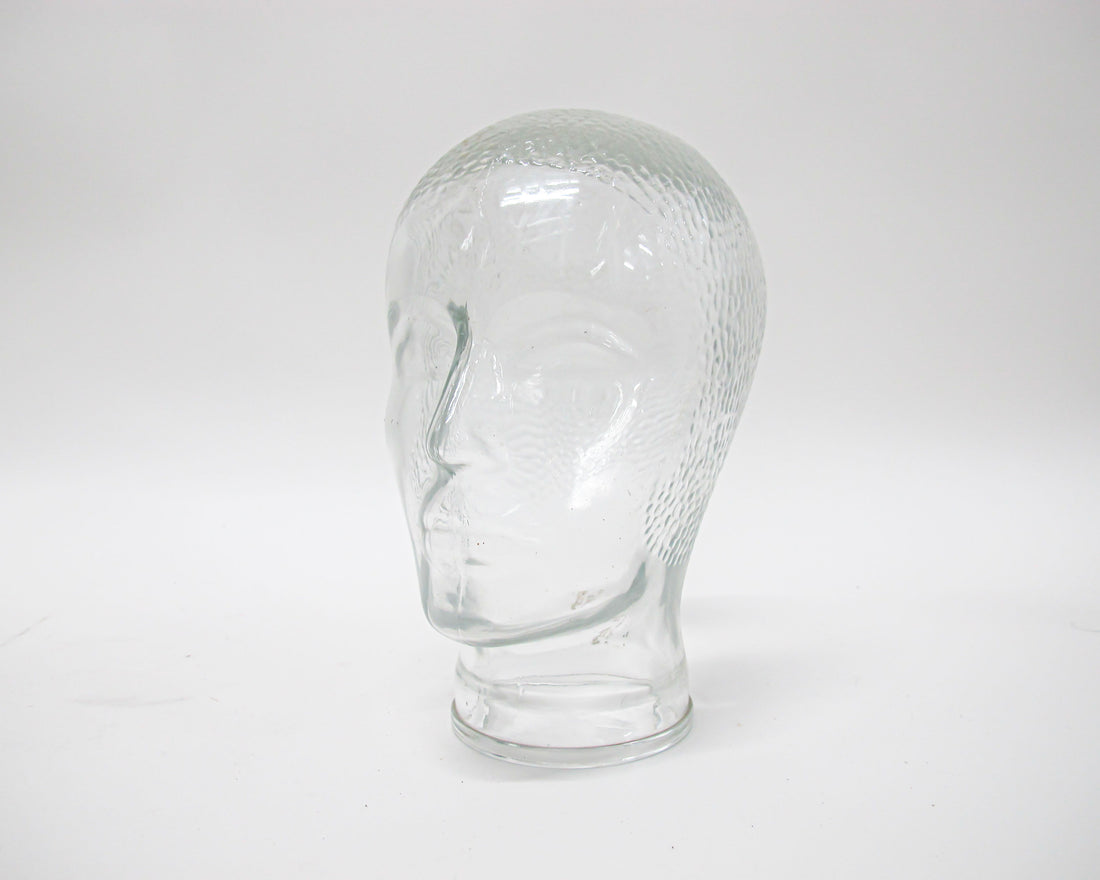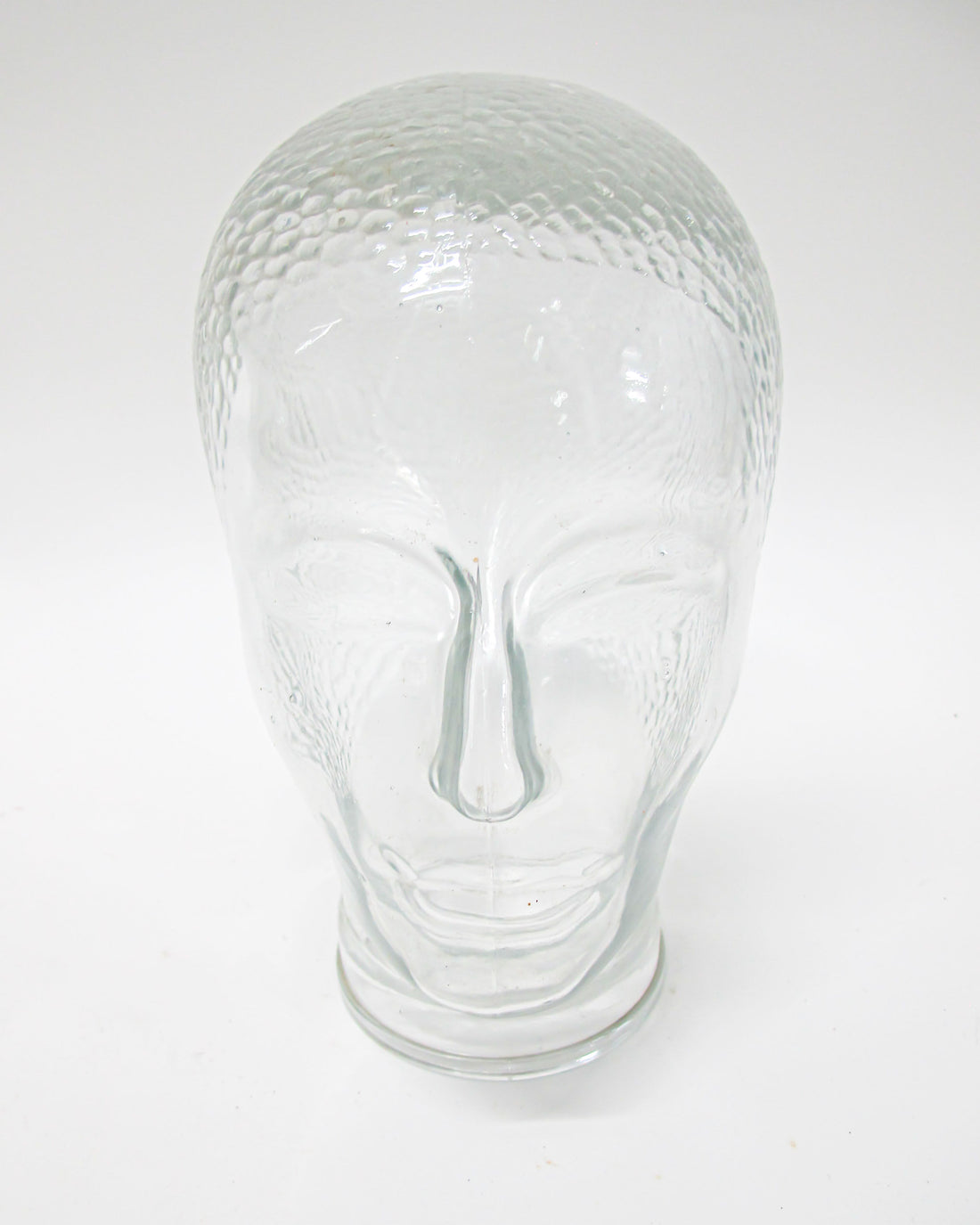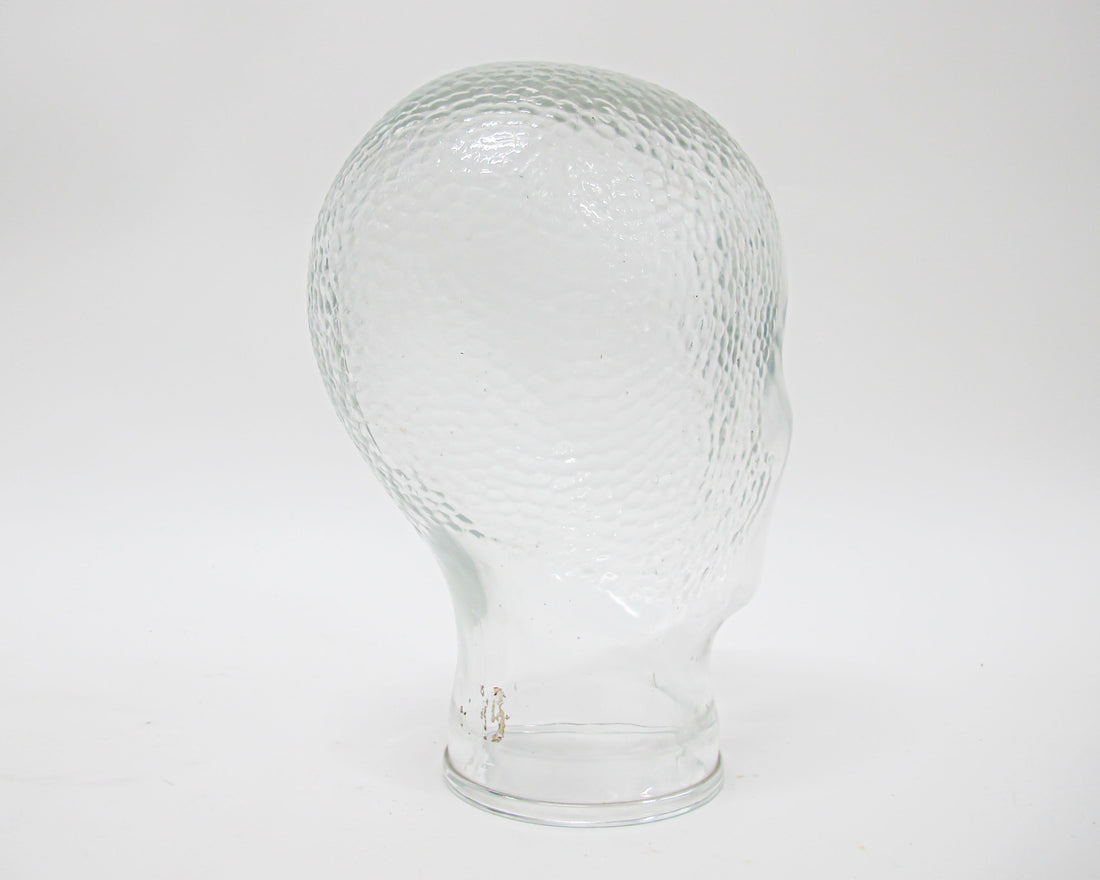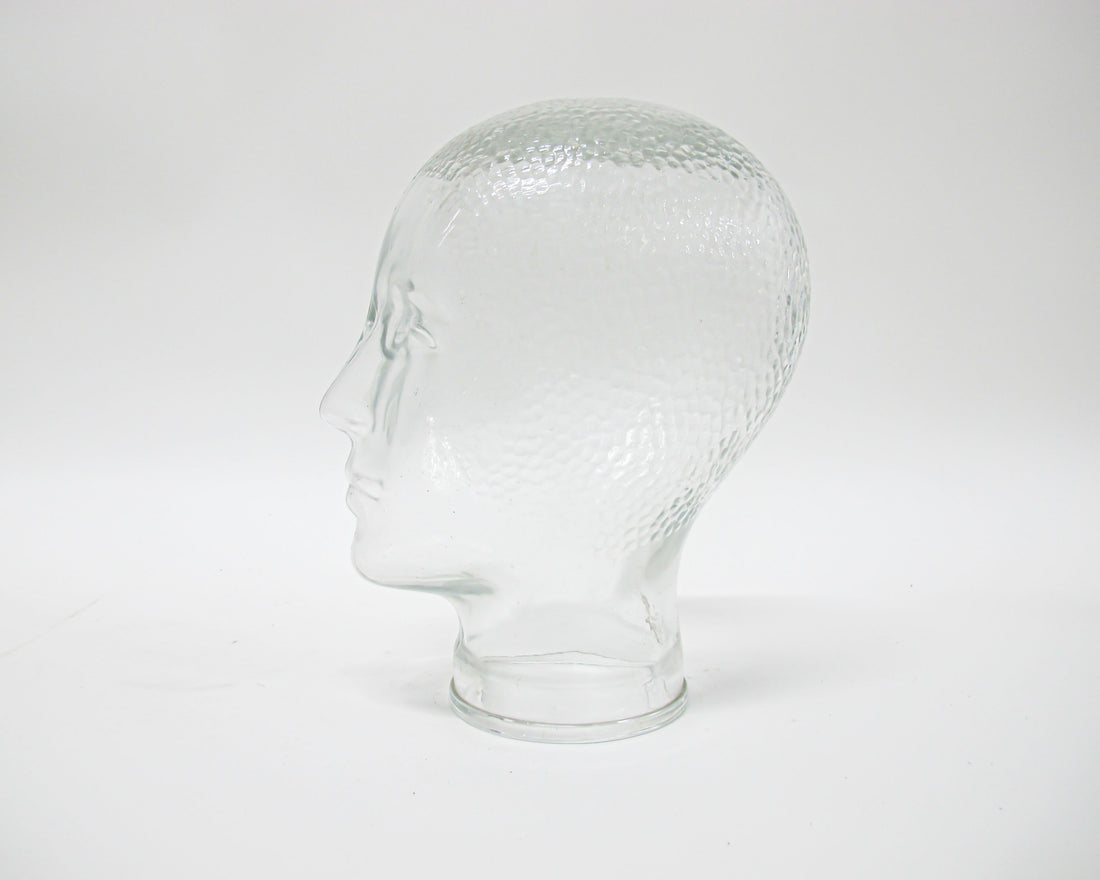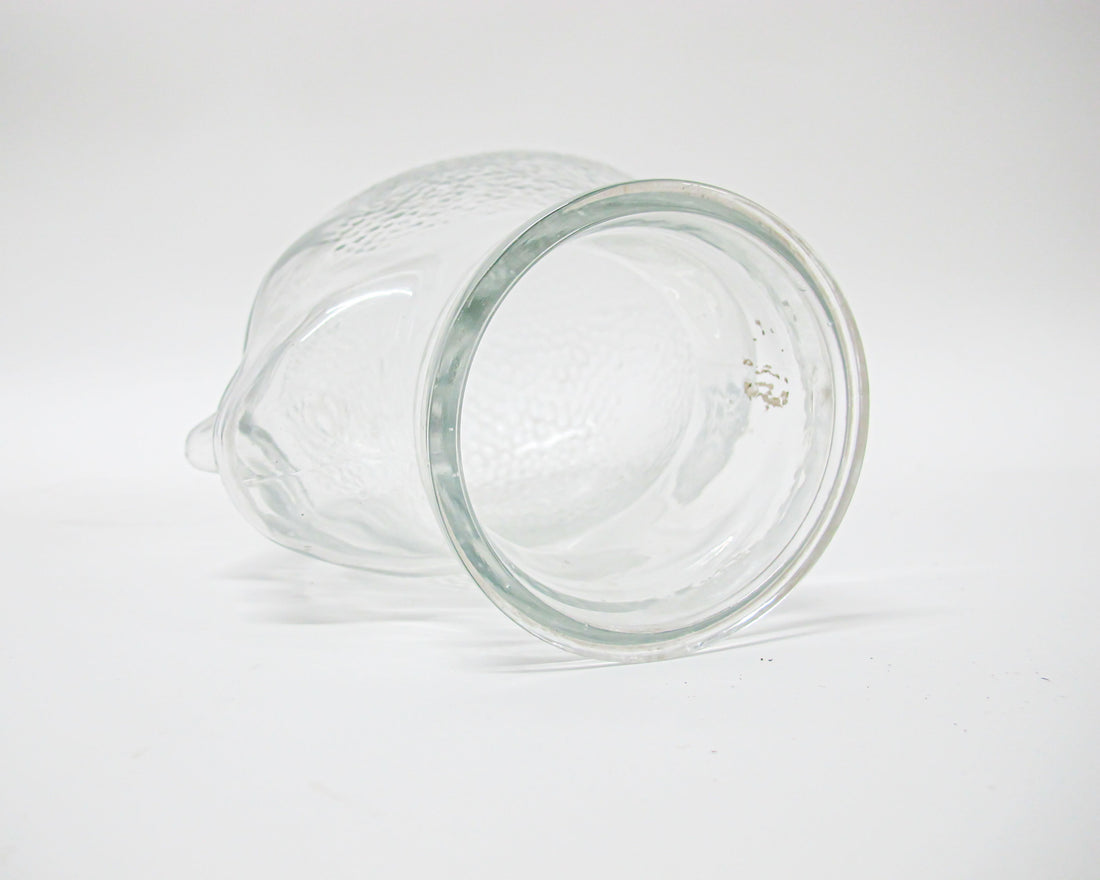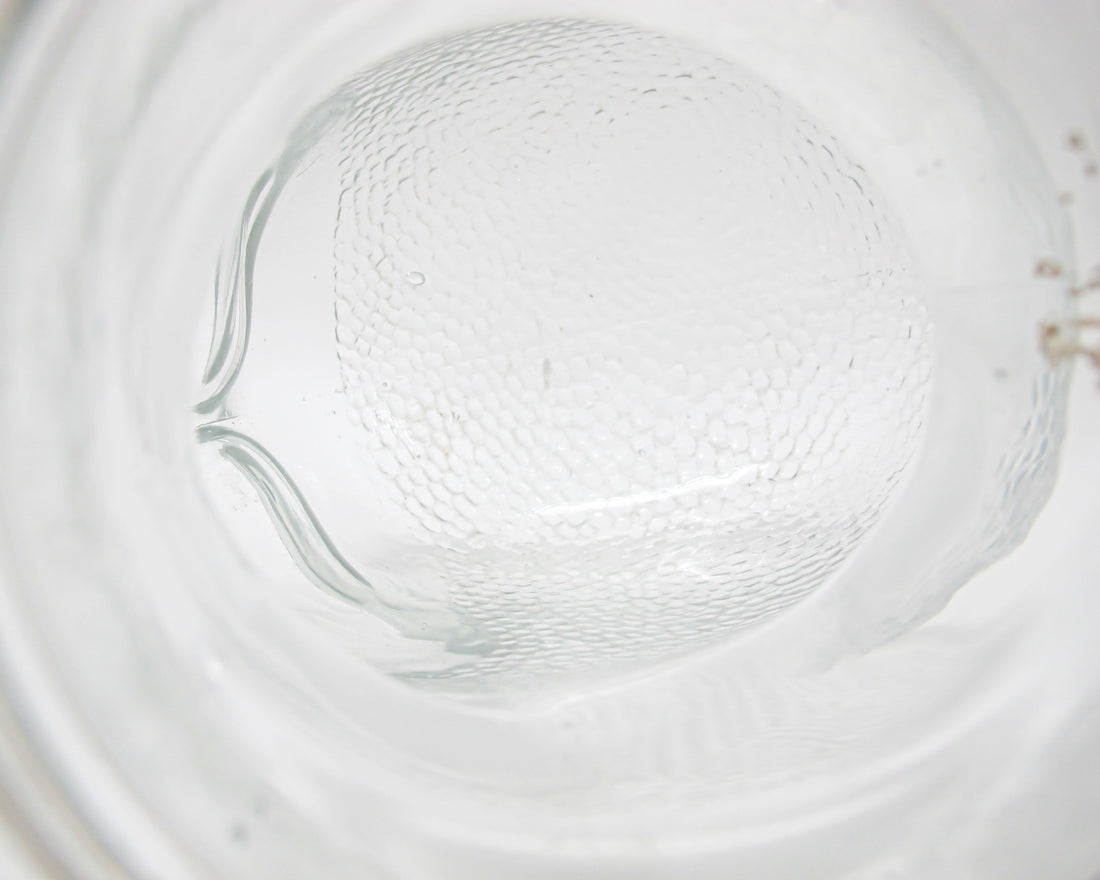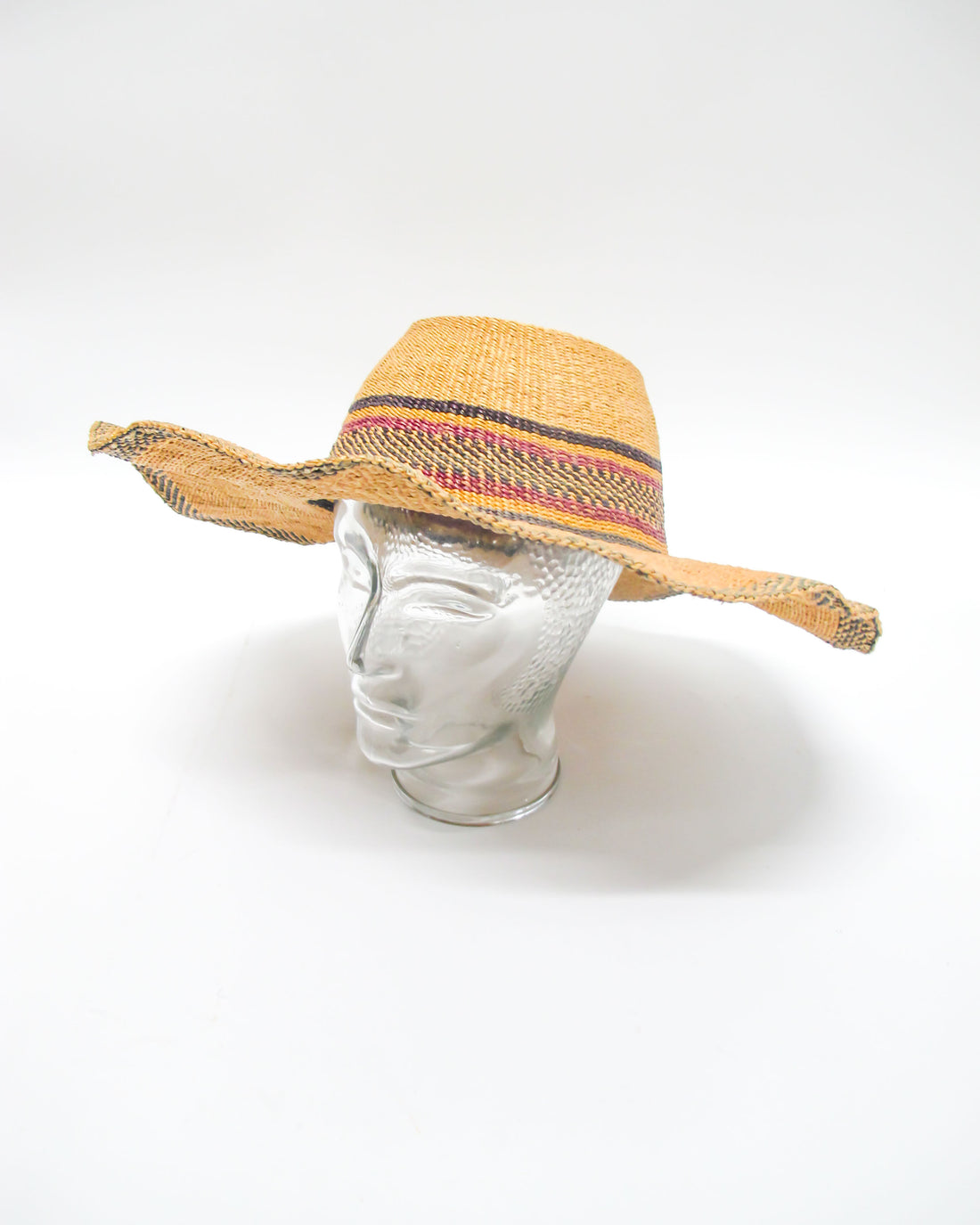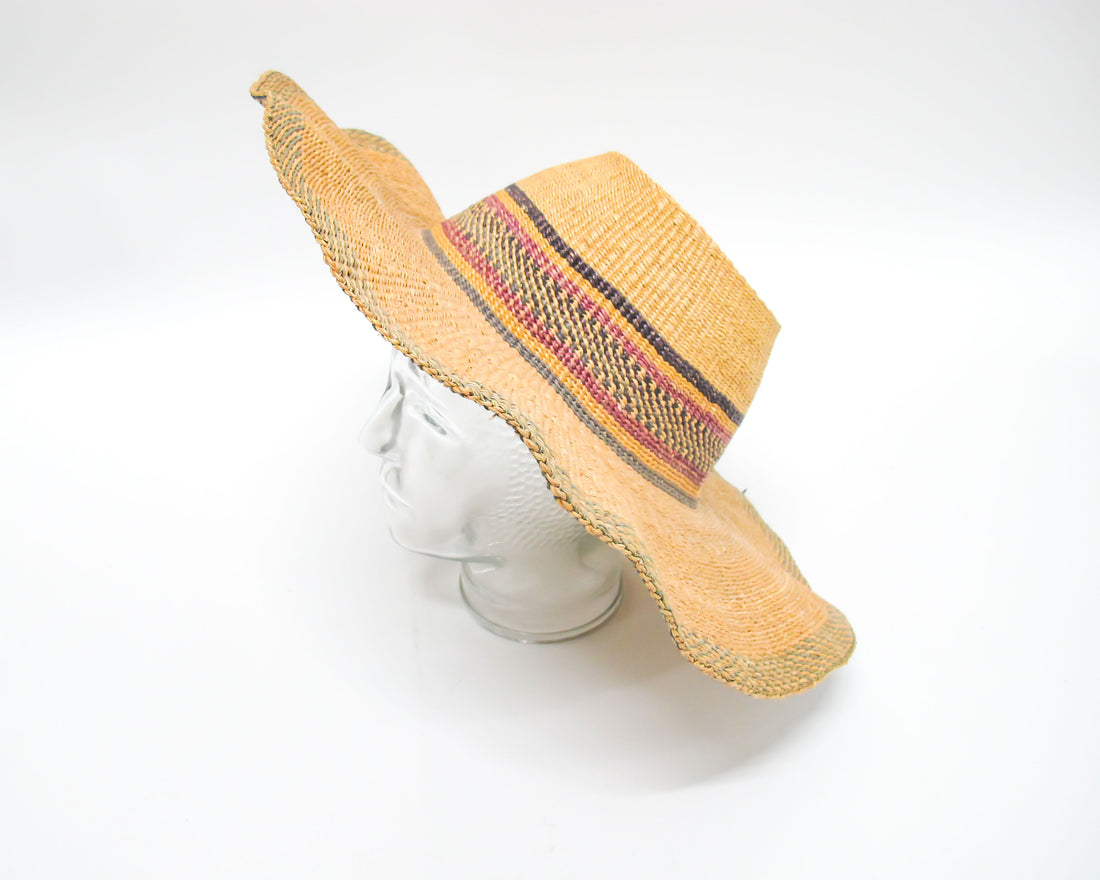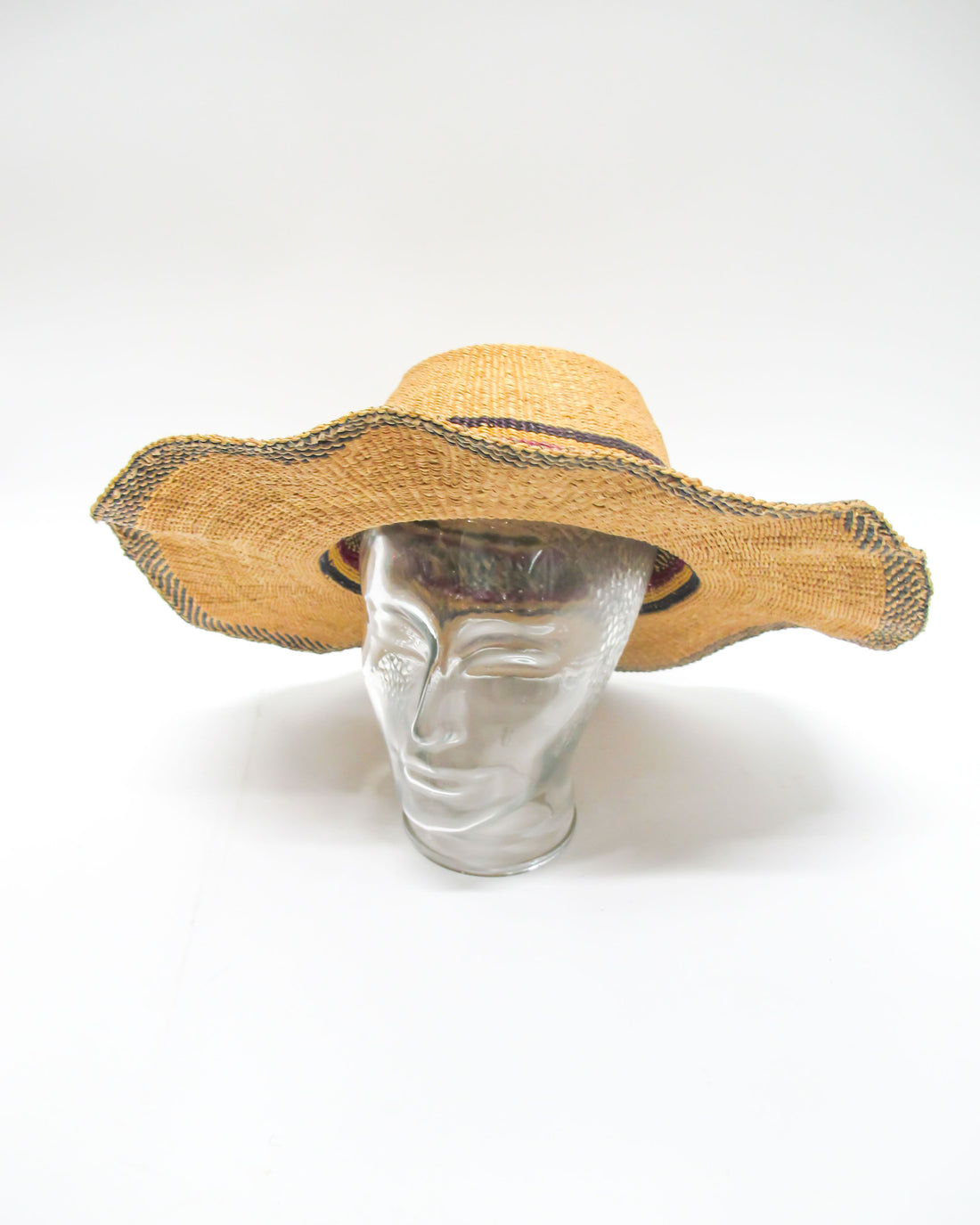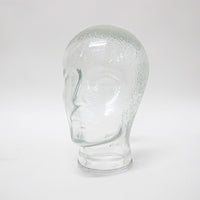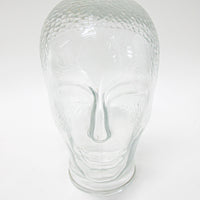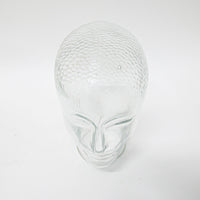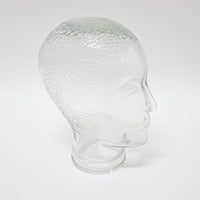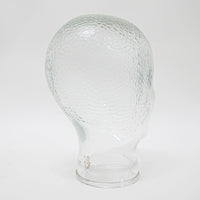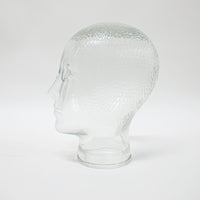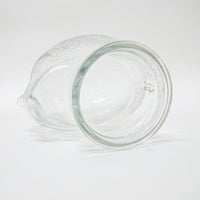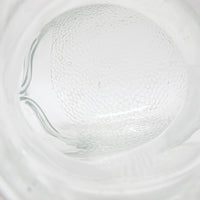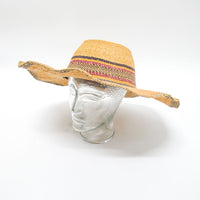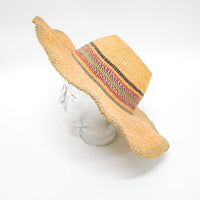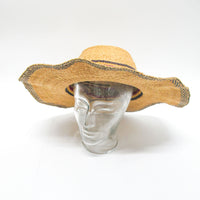 NEW - Vintage Glass Head Hat Holder Display
This is the coolest vintage clear glass retail display head we have come across yet. Perfect to hold your favorite hat (featured wearing a medium sized hat.)  This glass head has textured hair sculpted into the glass. Has unique features and bubbles in the glass as well.
No chips or cracks on this stunning piece. The perfect item to display on any shelf in your home.
Measures - 10" H x 5.5" W X 8" L