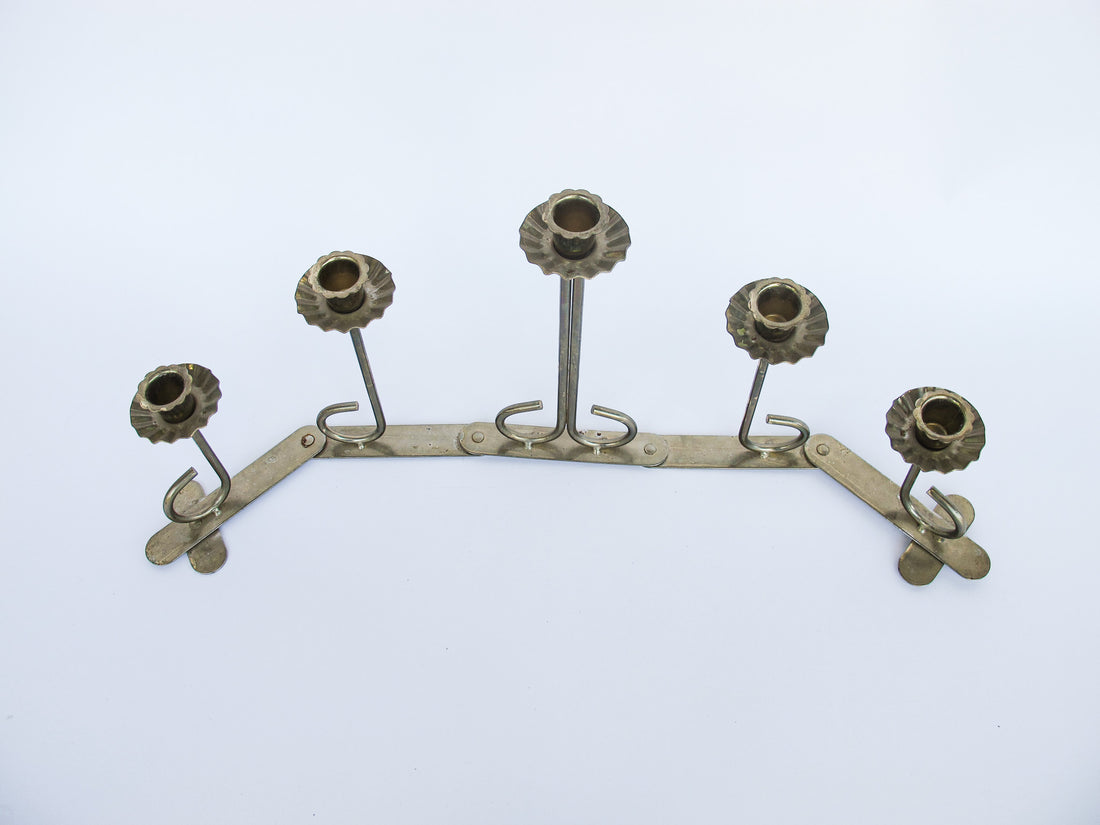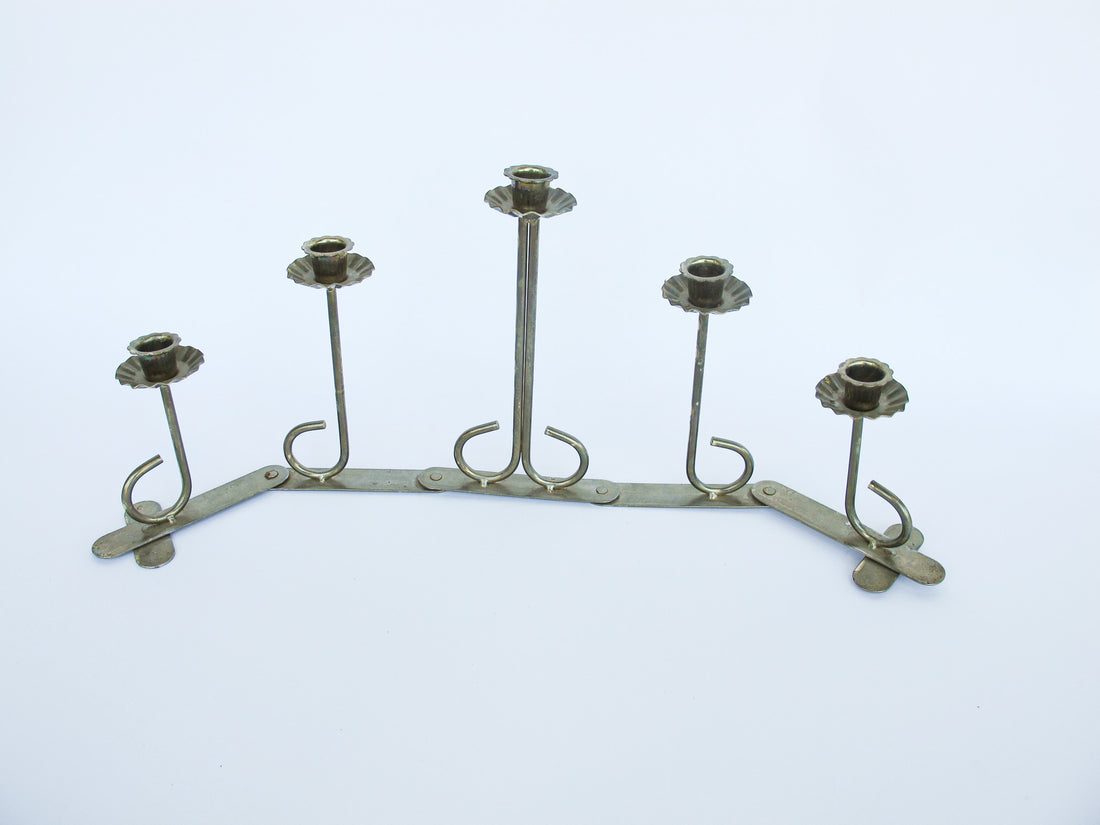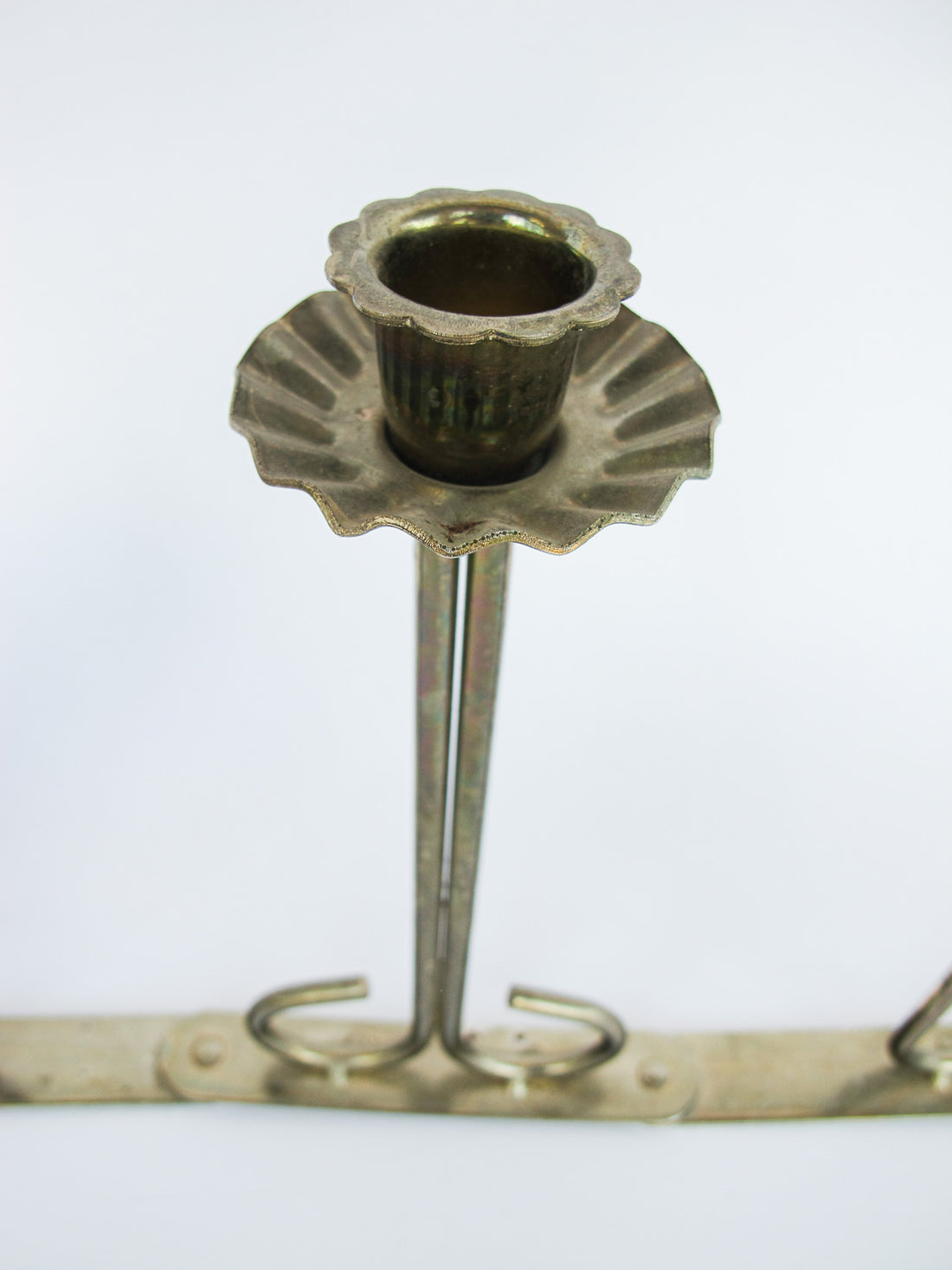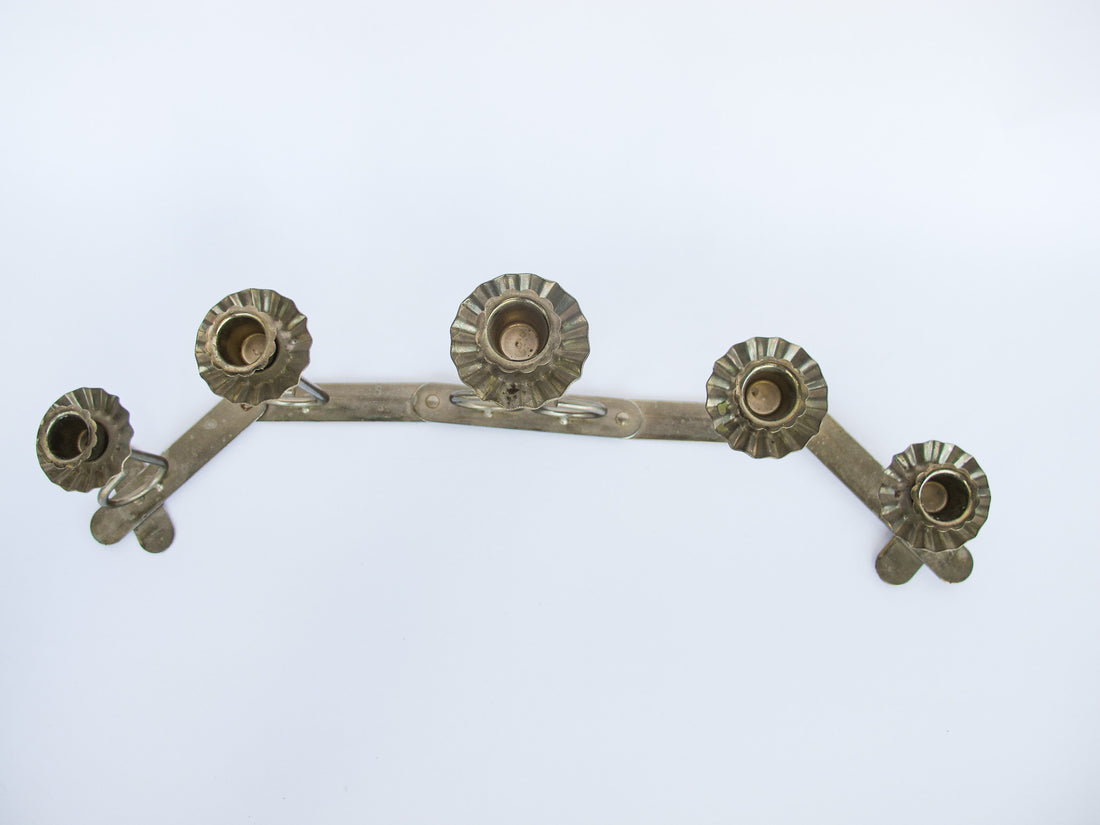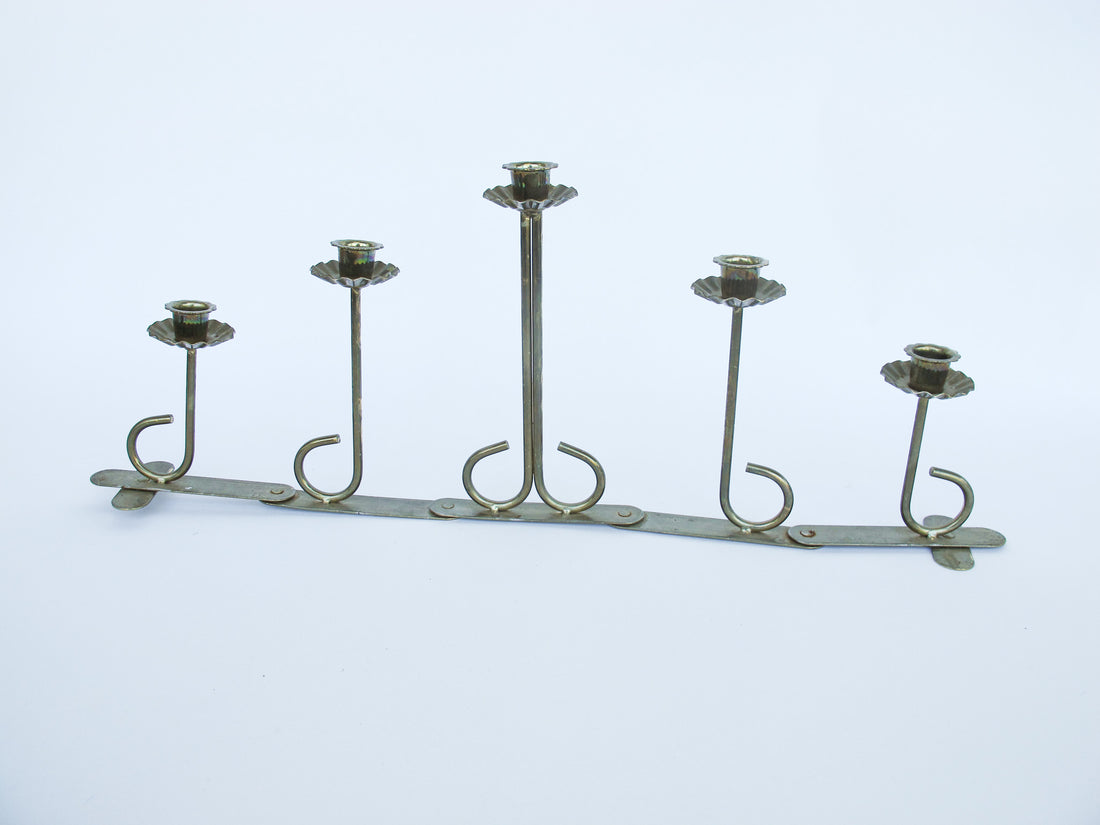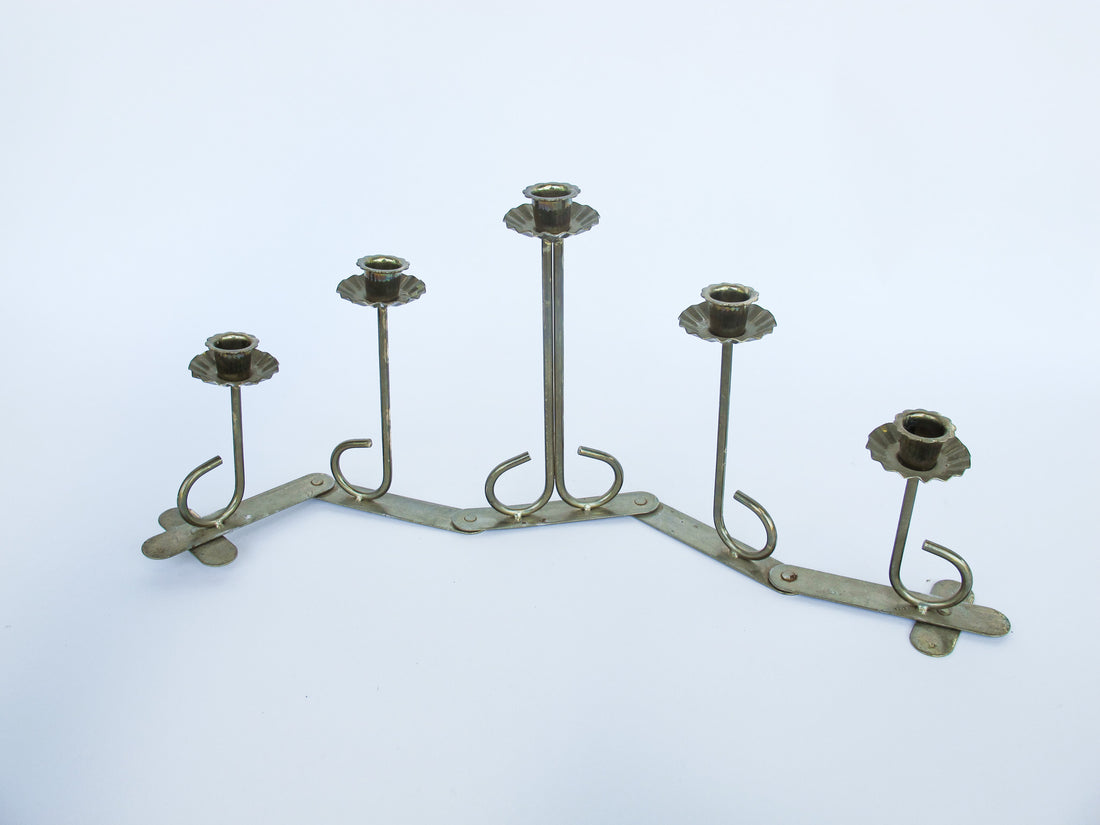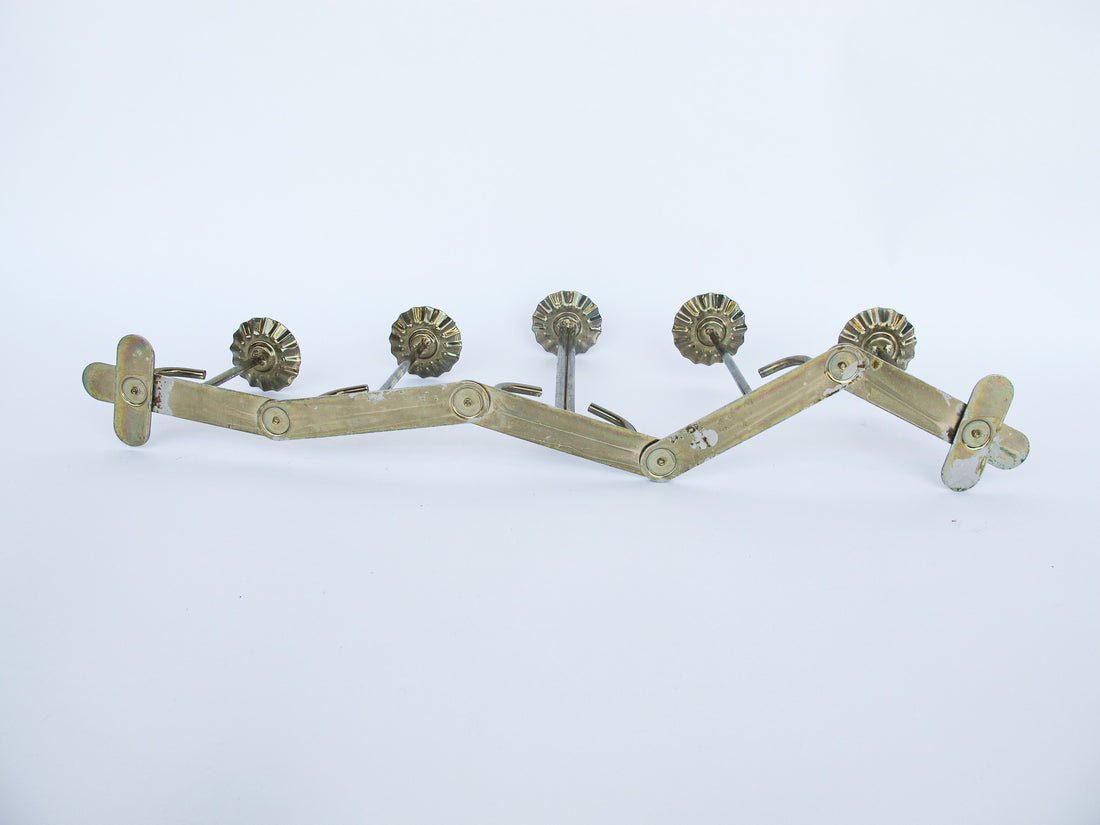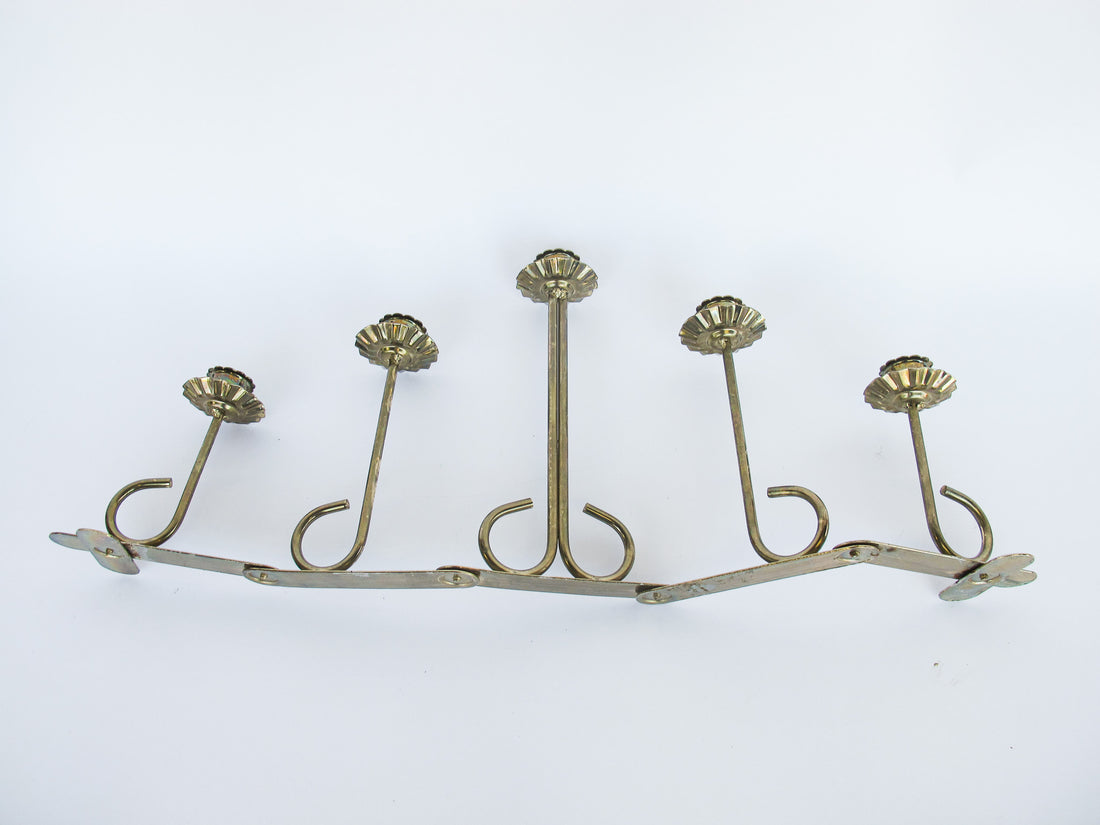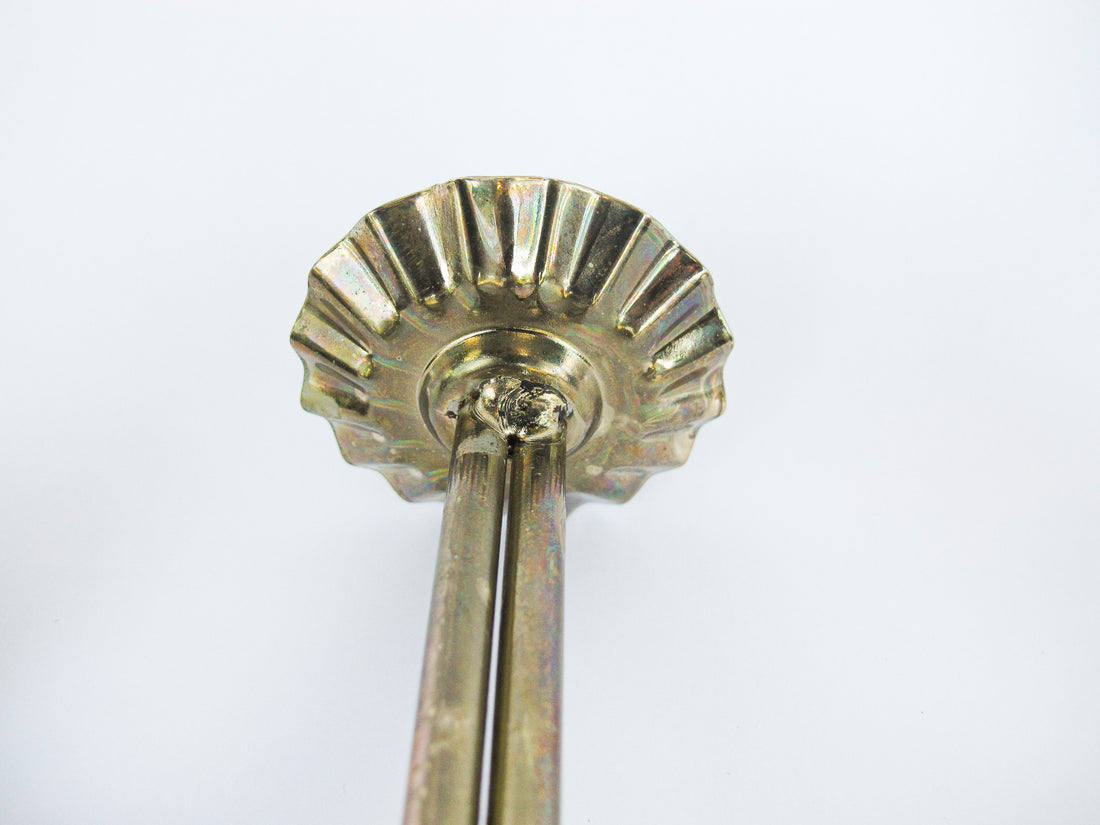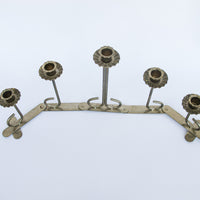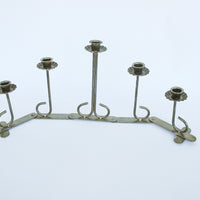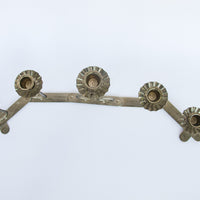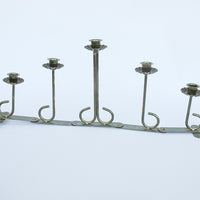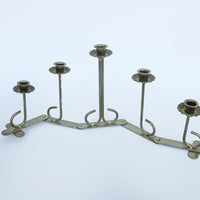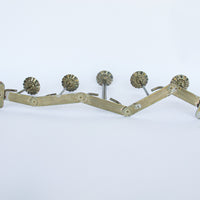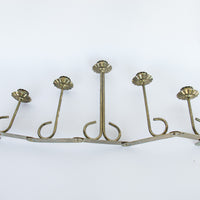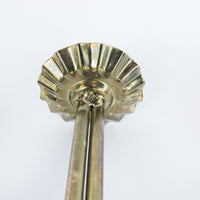 Folding Brass Decorative Candlestick Holder
Beautiful oxidized brass articulating foldable candle holder. We love the simplistic yet brutalist tyle of this candlestick holder. Each segment folds to create a new look. We love the rounded detailing at the bottoms and scalloped wax catchers below the candle holders. Simple yet elegant, this piece would be beautiful on a mantel or center of a dining table for a lovely dinner. Use on a side board to create ambience from afar. This piece will be a wonderful light in the dark this winter.
Holds 5 standard size candlesticks. Use wax from the candle to adhere them into the holder straight if needed as well!
Measures unfolded - 23.5" L X 9.25" H (to tallest center holder) X 2.25" D Wax Catchers X 1" W Base