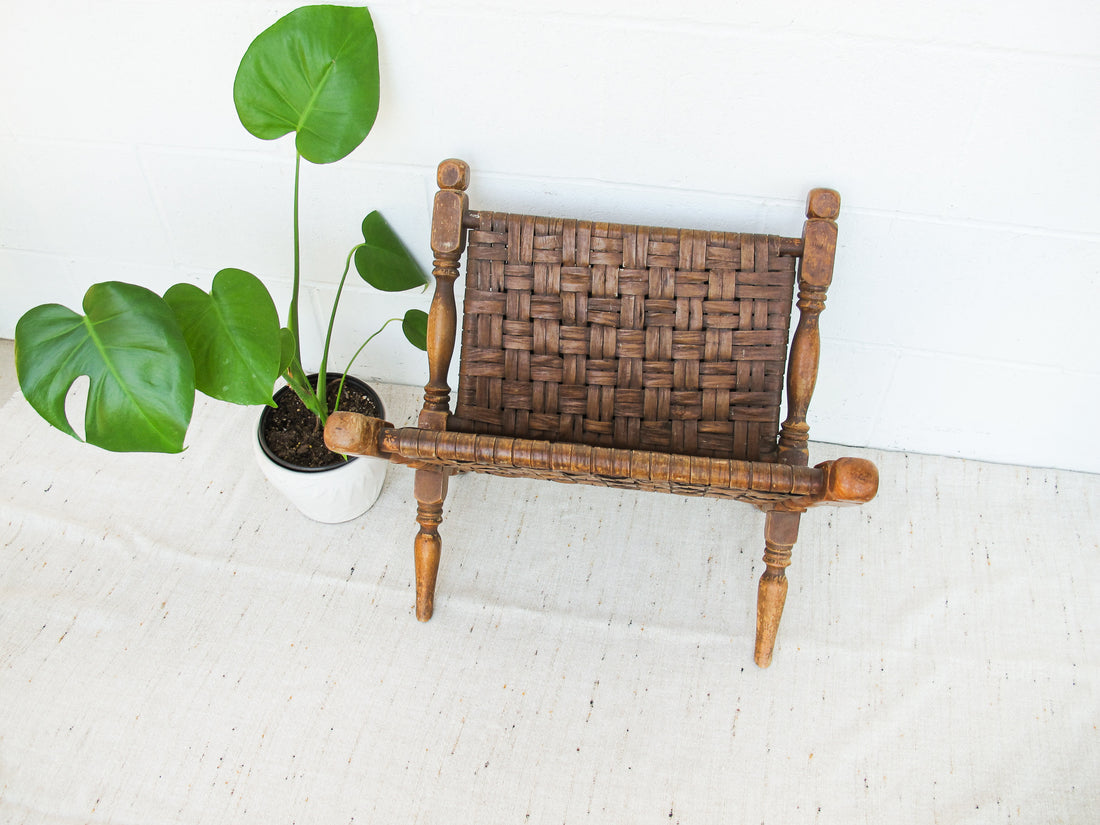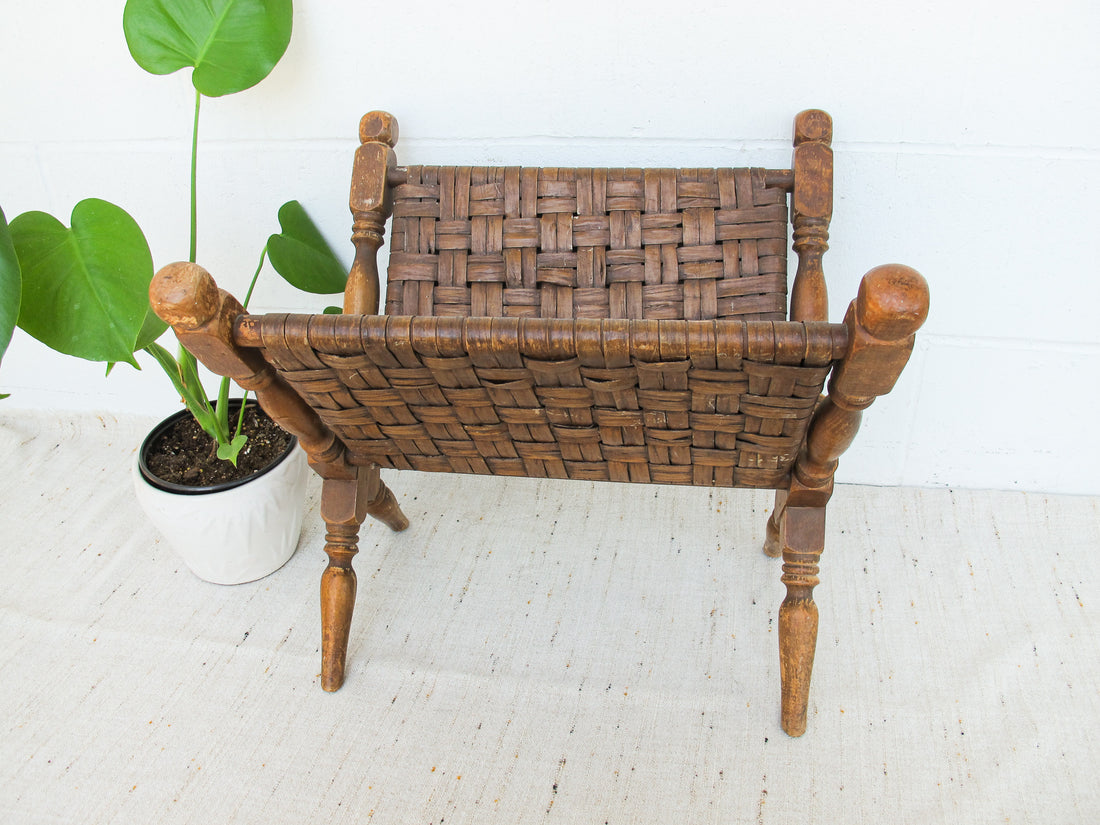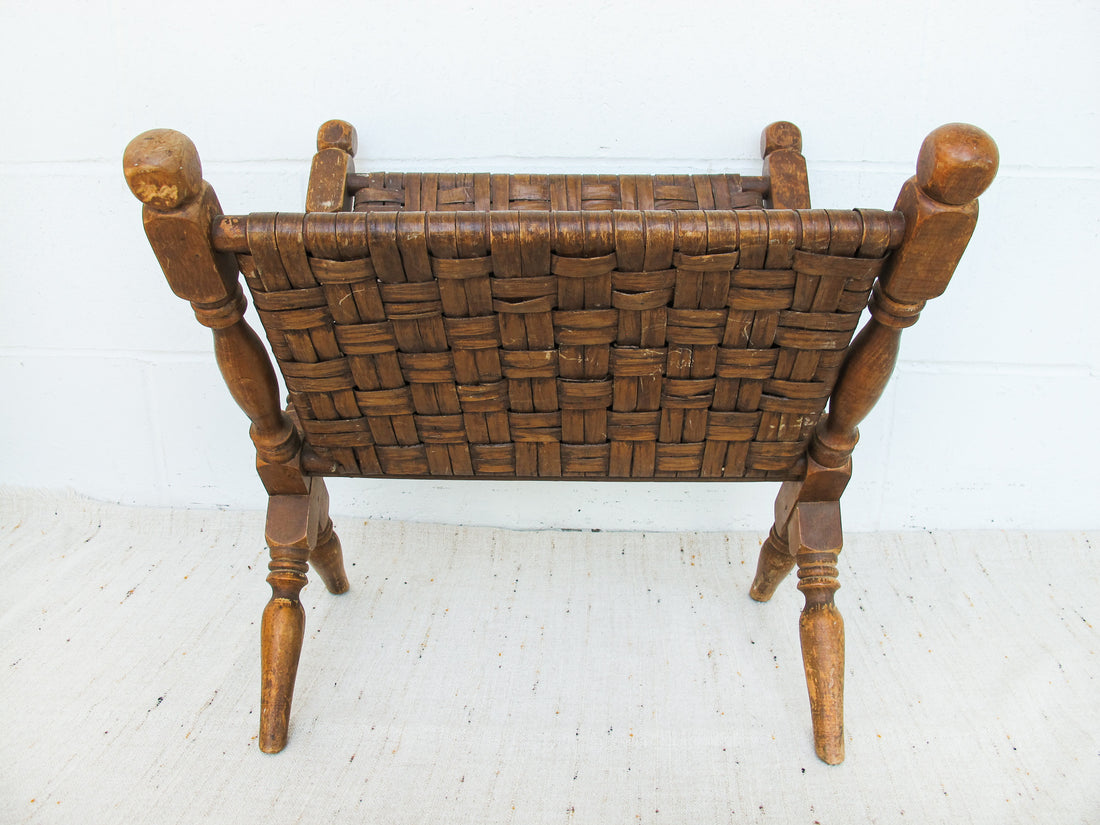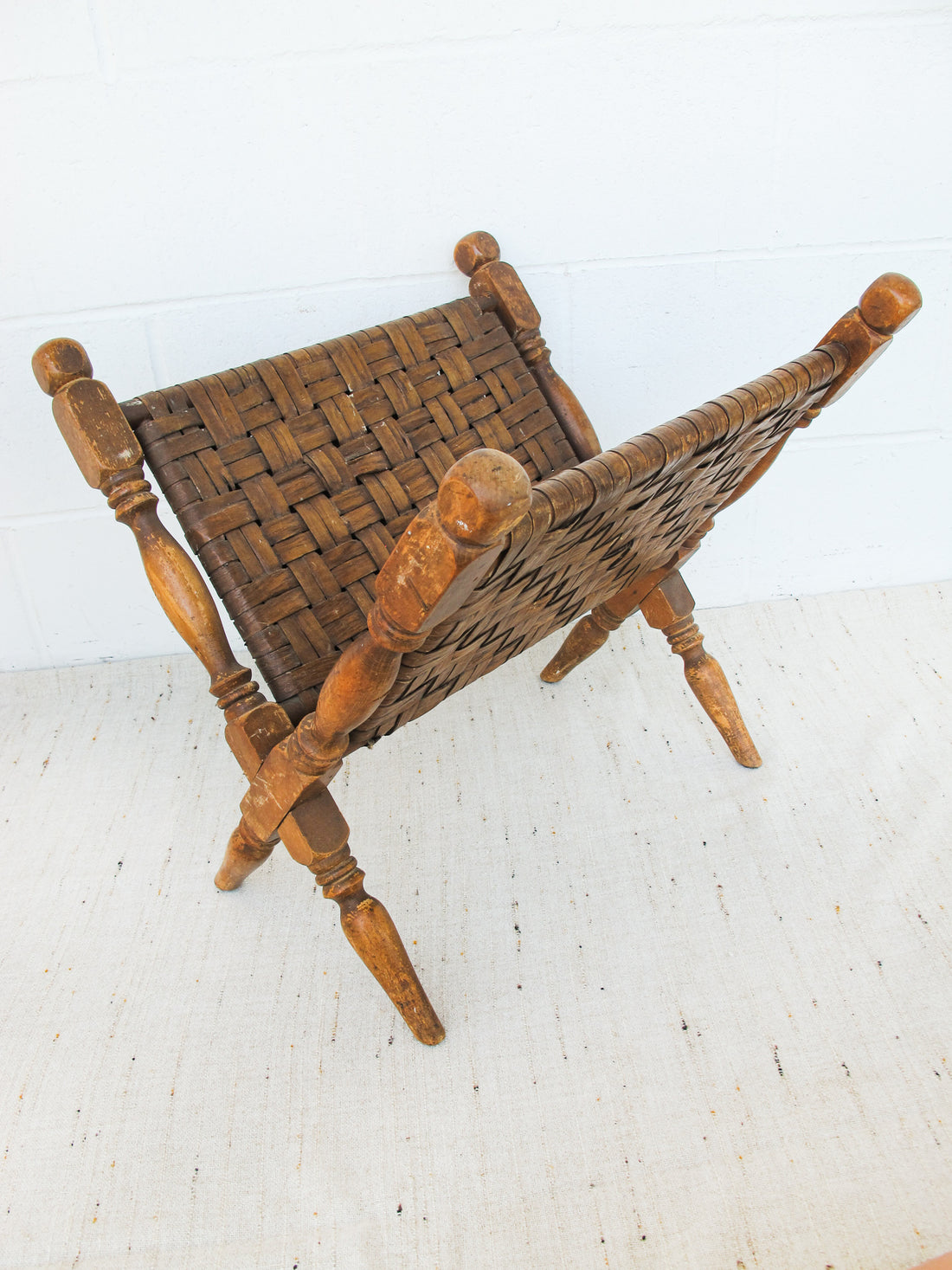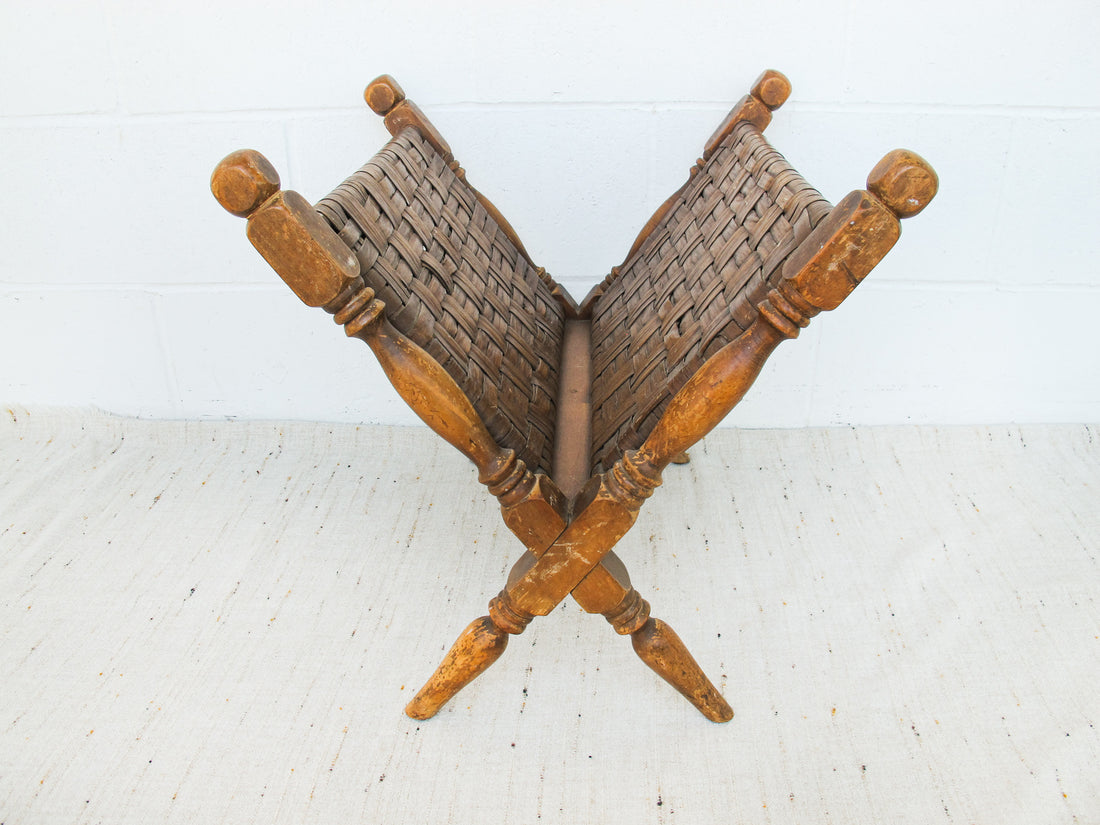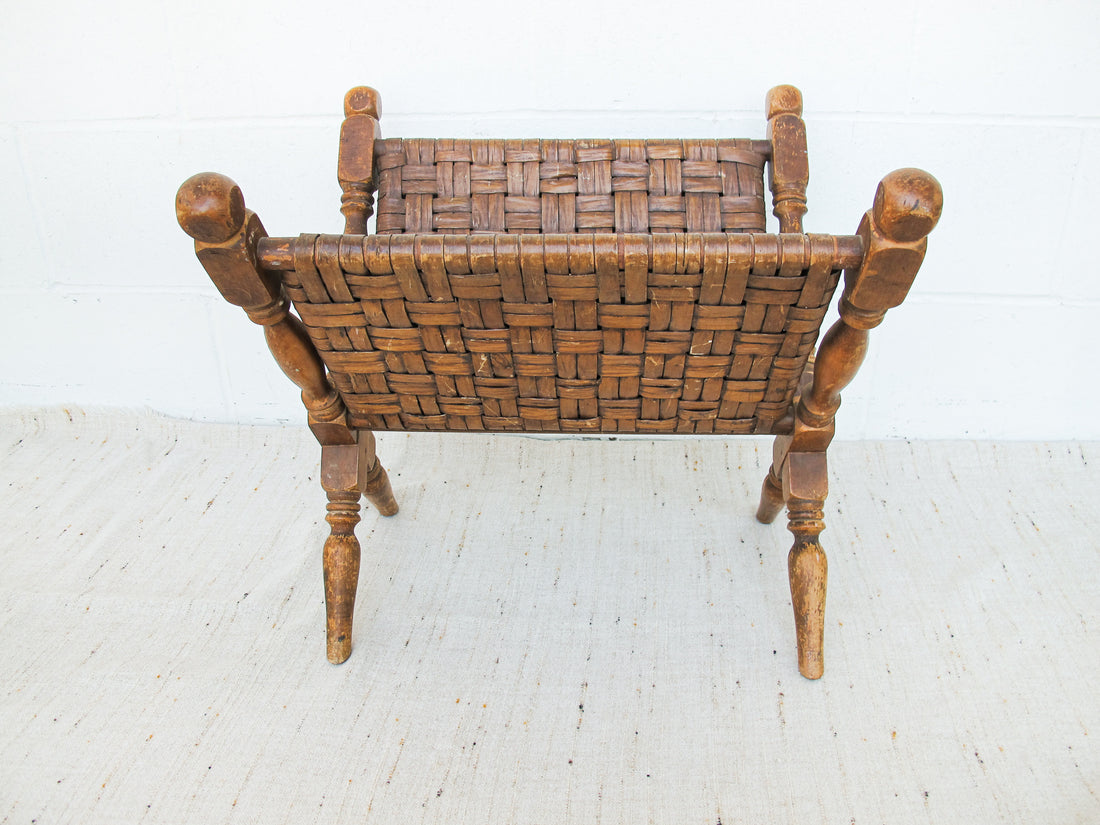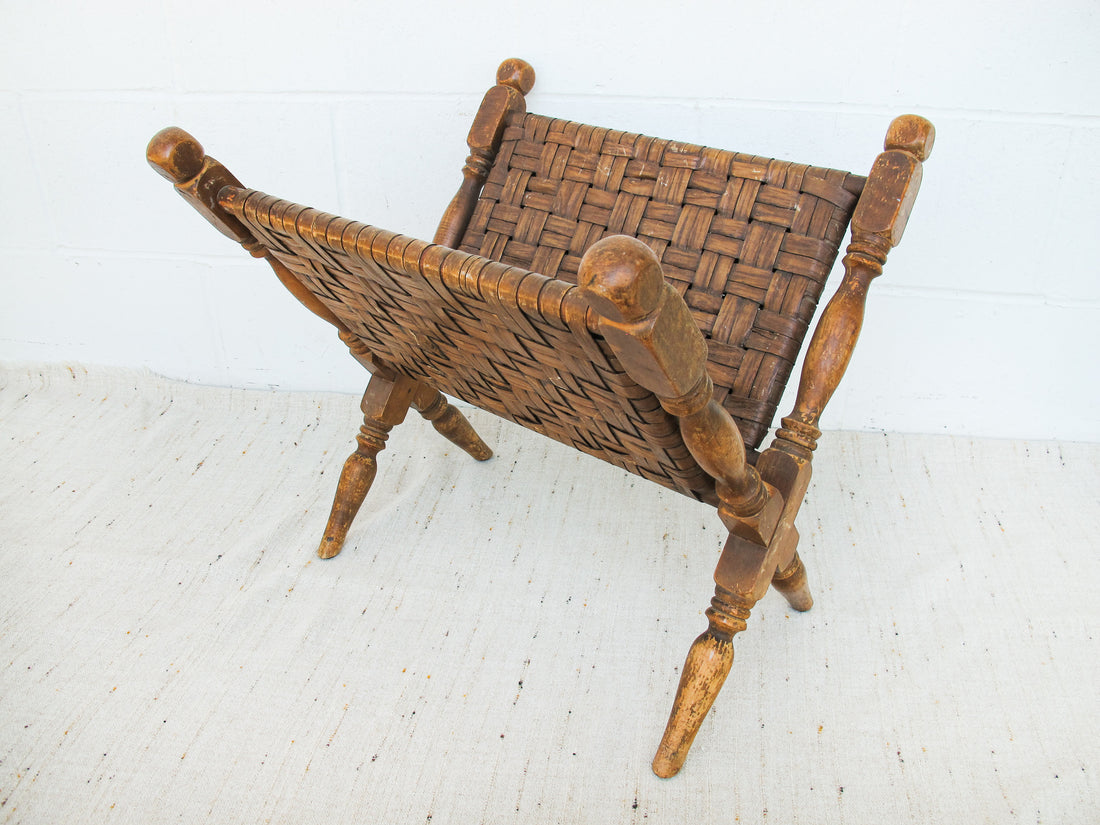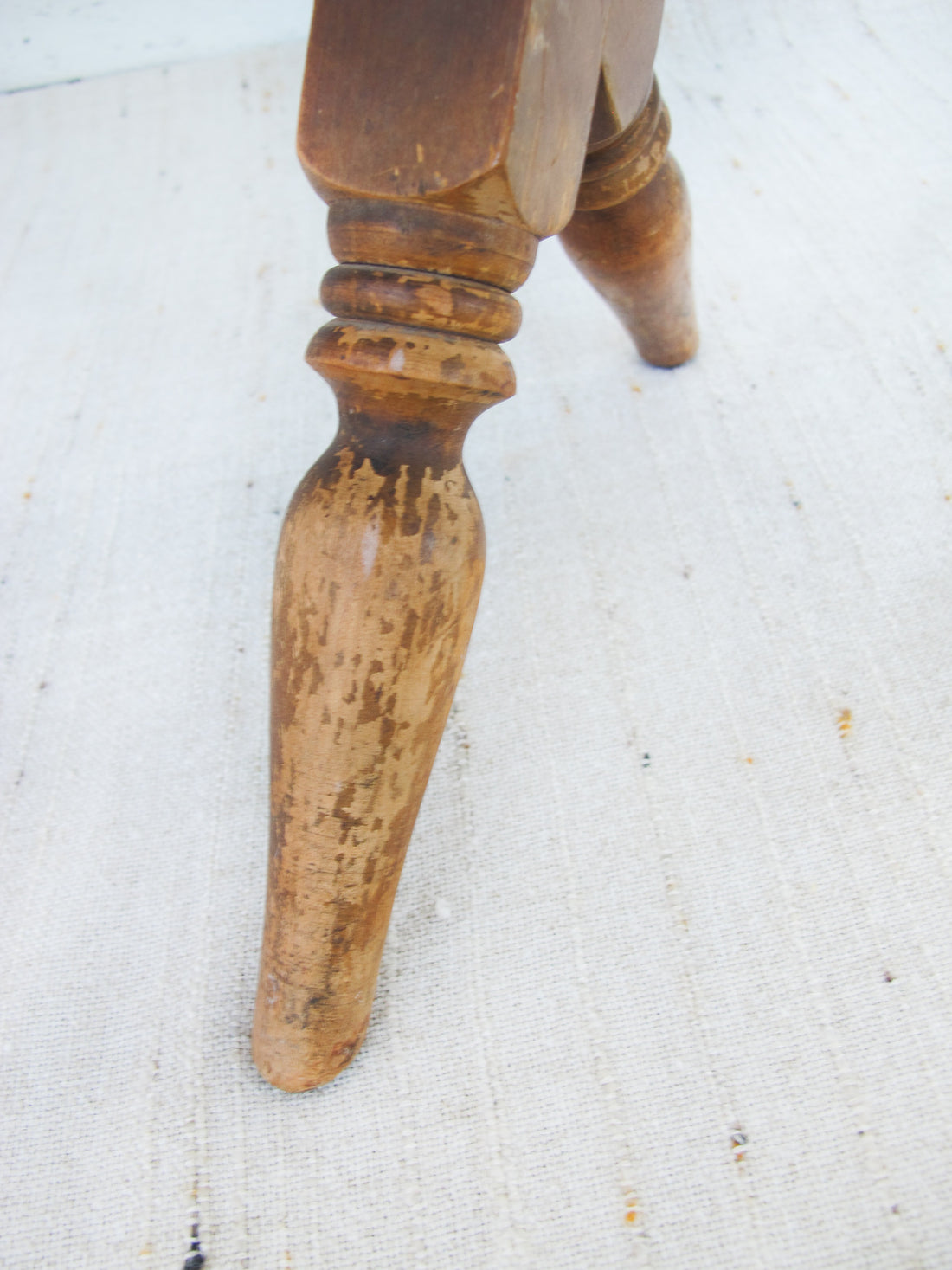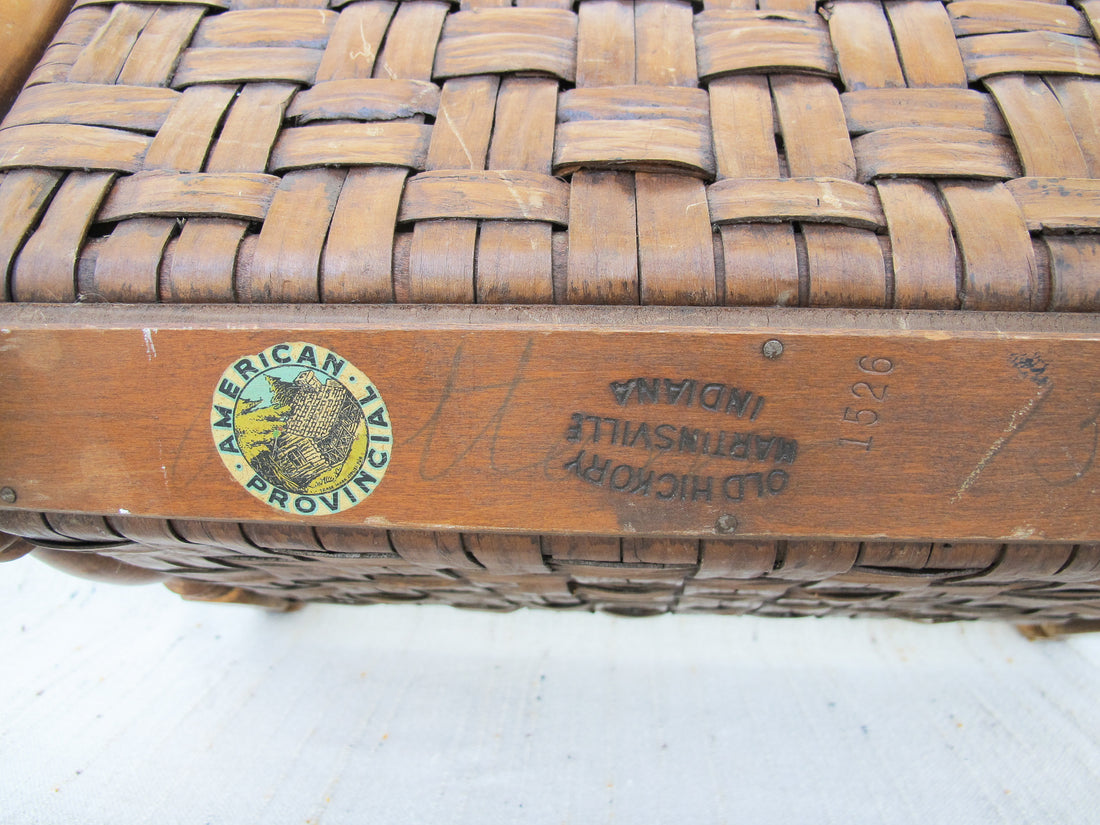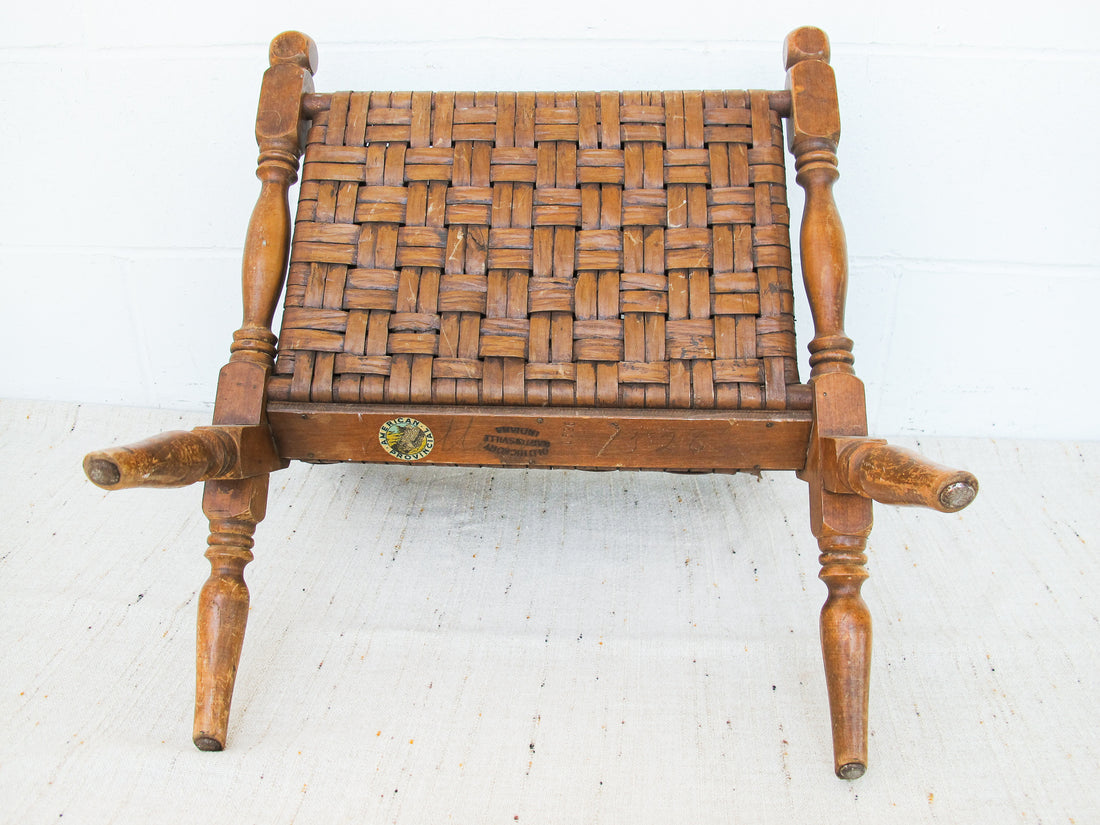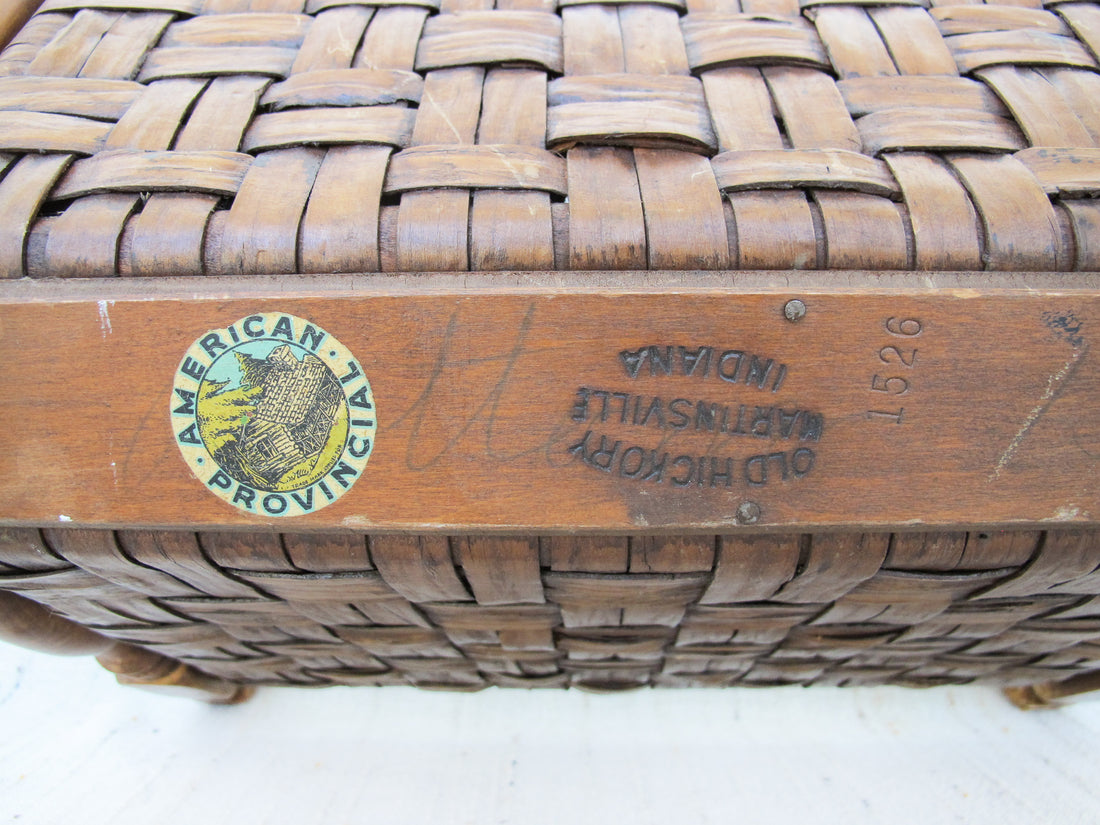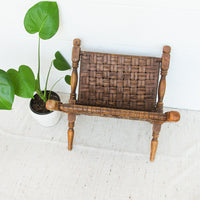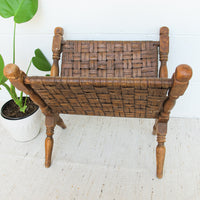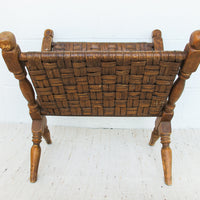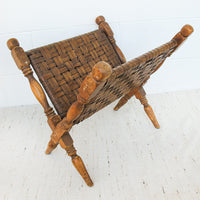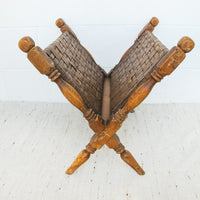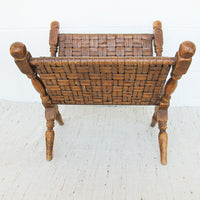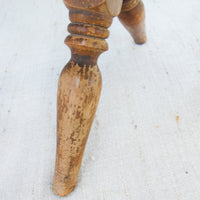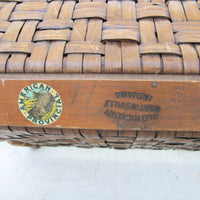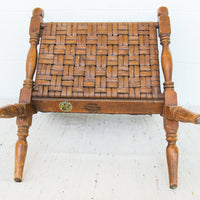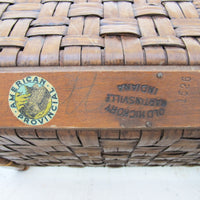 Flint wood Magazine Rack - American Provincial Indiana
We love the classic look of this vintage American Provincial solid wood magazine rack. Features a beautiful almond finish with woven flint wood weave. There are no frays or cracks in the flint. This is the perfect holder for rolled towels, blankets, or to hold and organize all of your magazines and media.
Originally made in Indiana. This piece is in great vintage condition with minimal surface wear that would be to be expected with vintage items. 
Measures - 
18" L x 18" W x 18" H