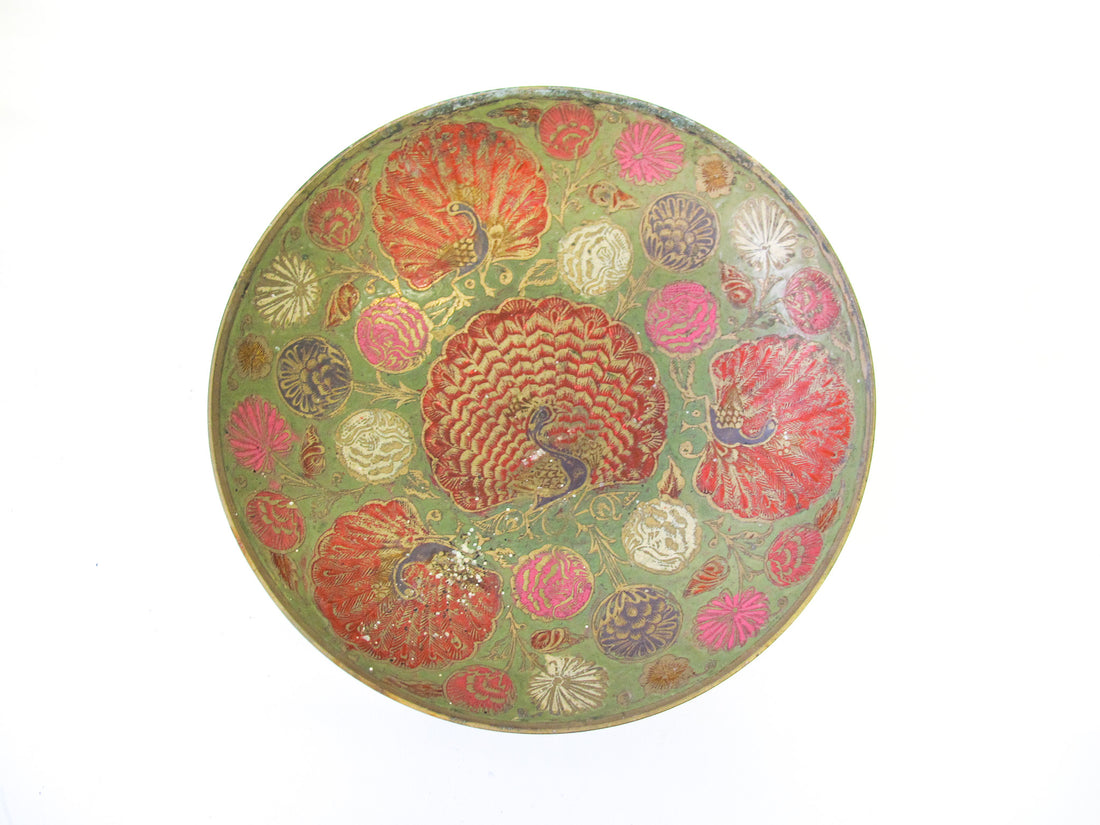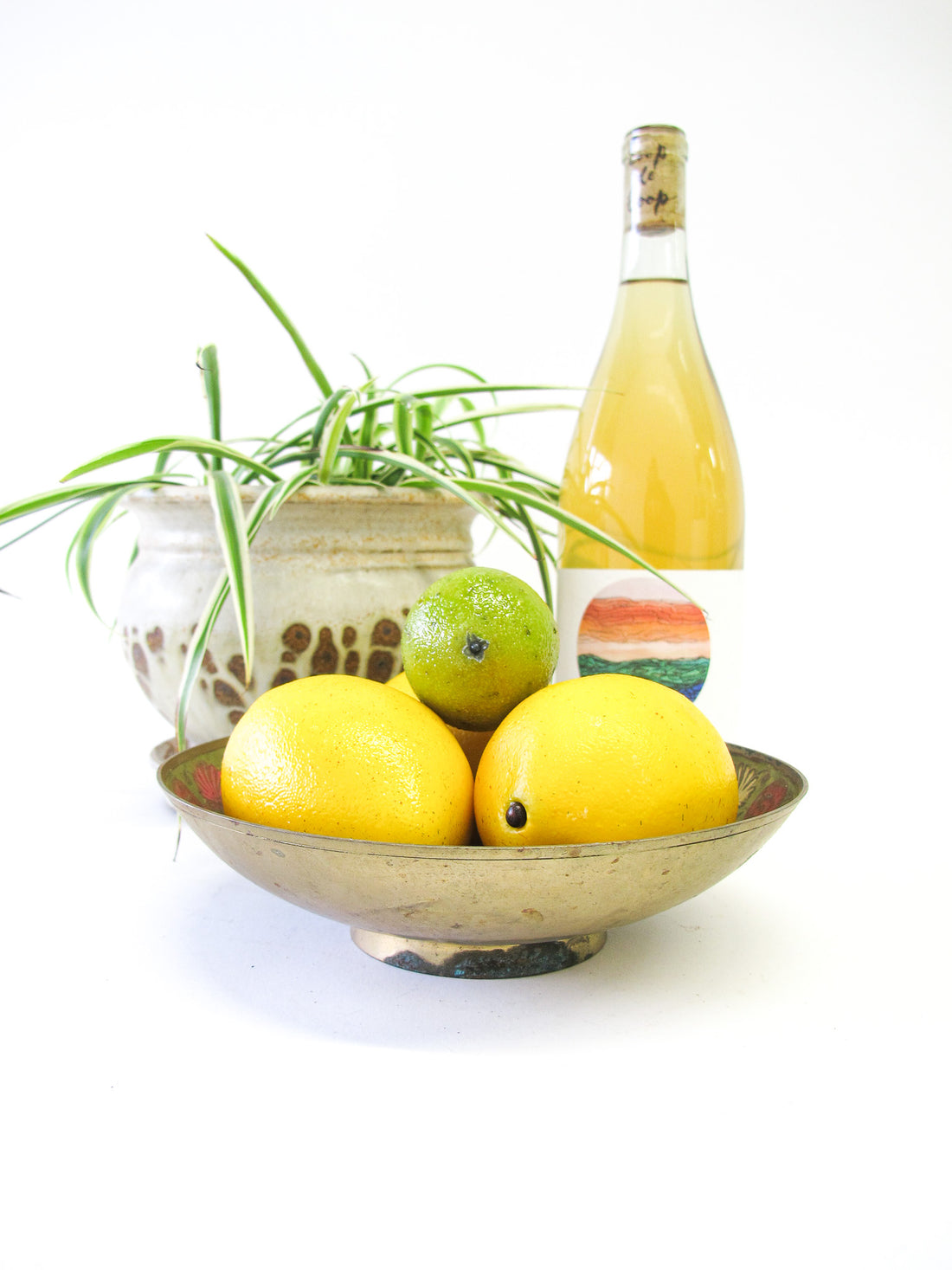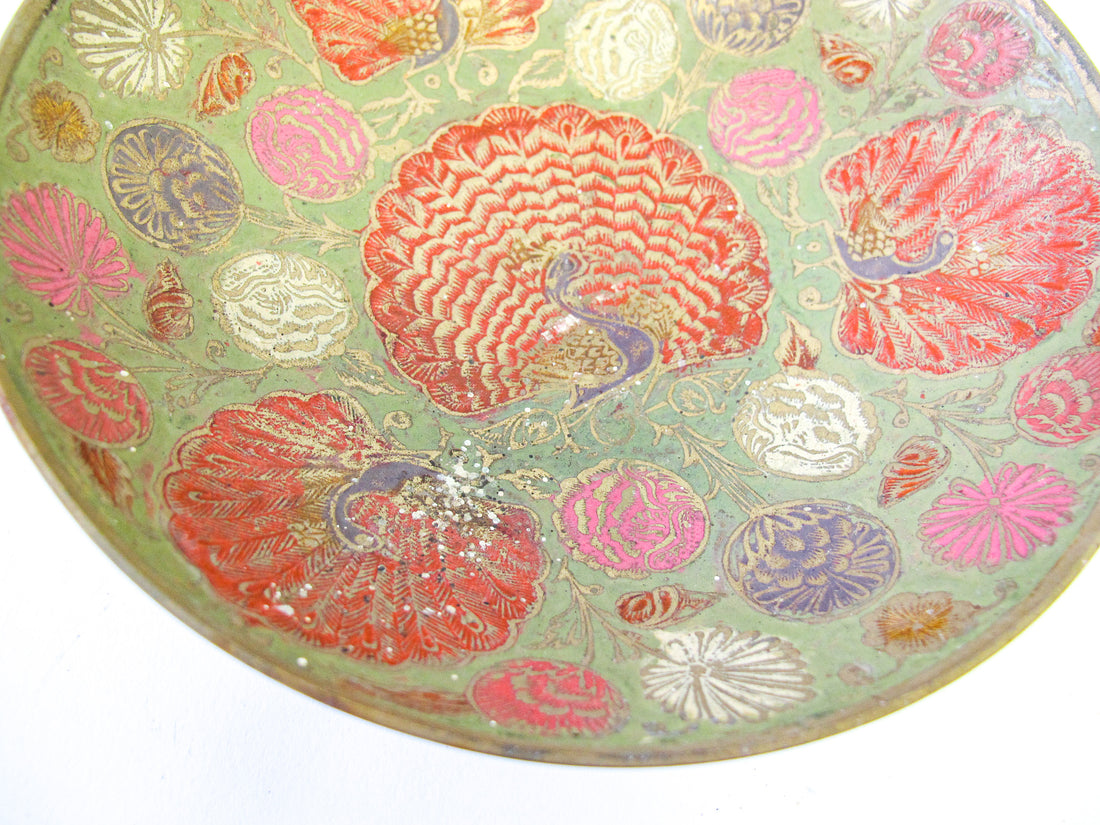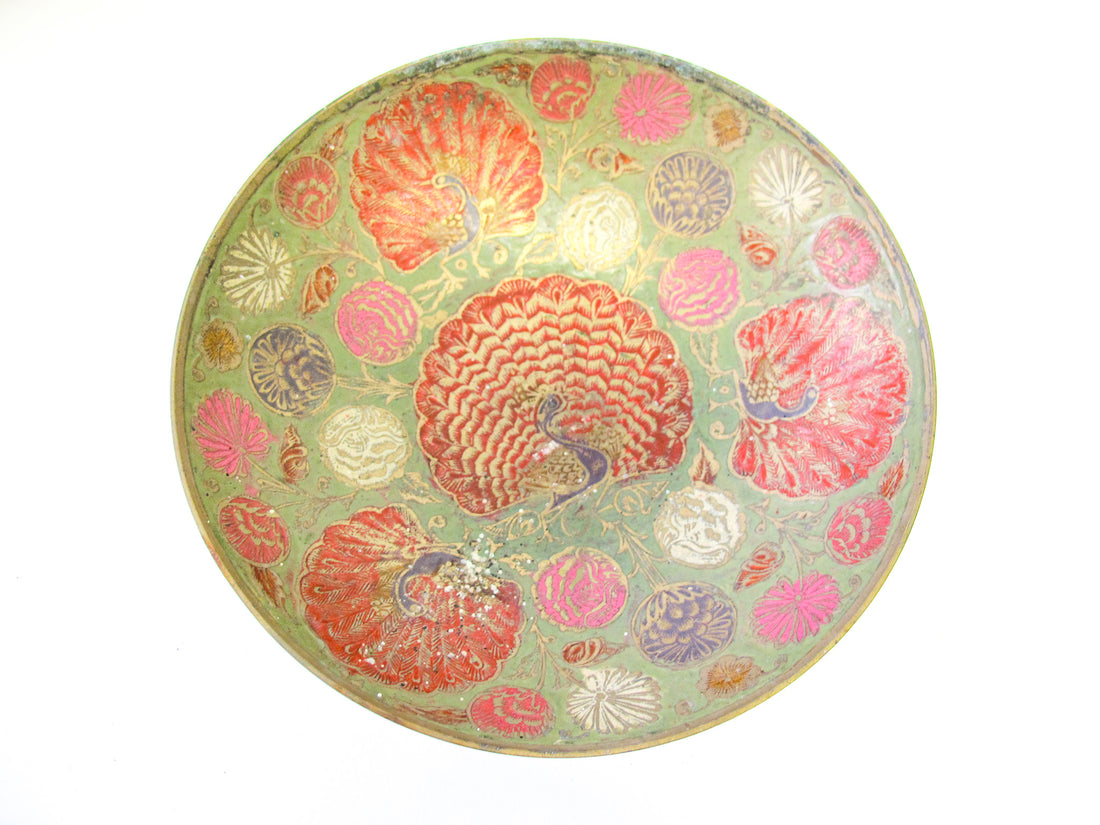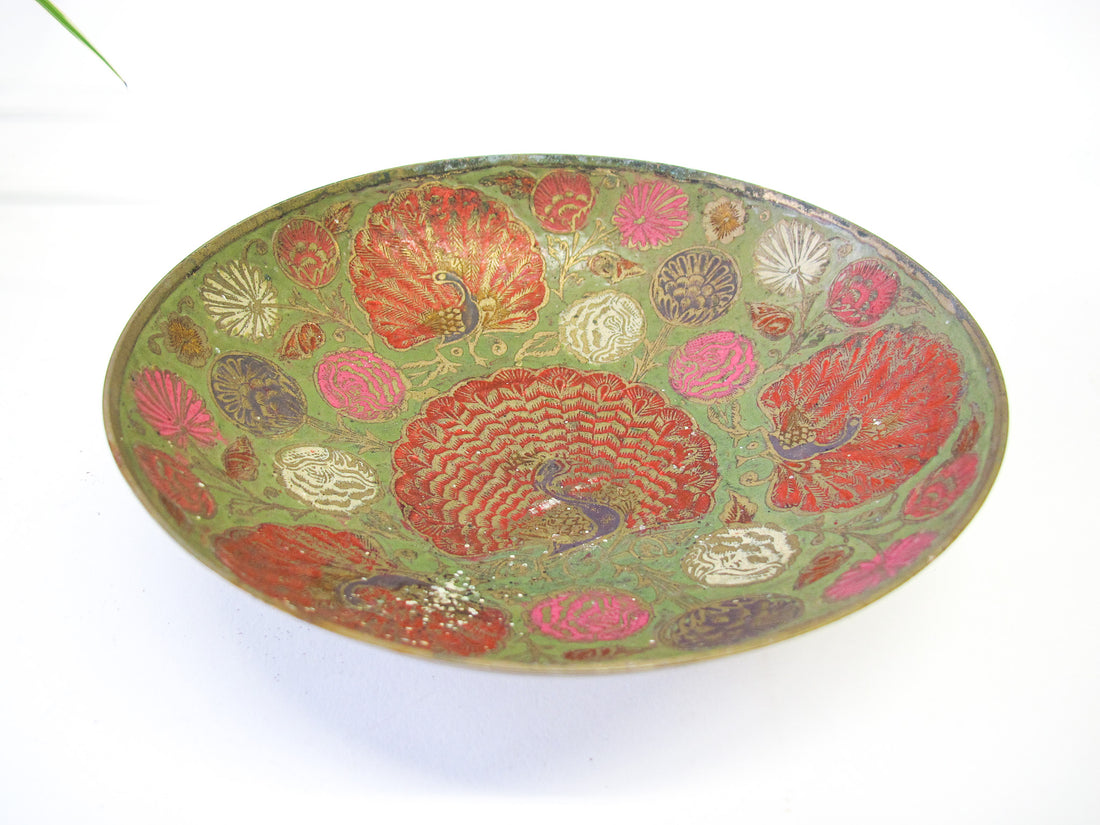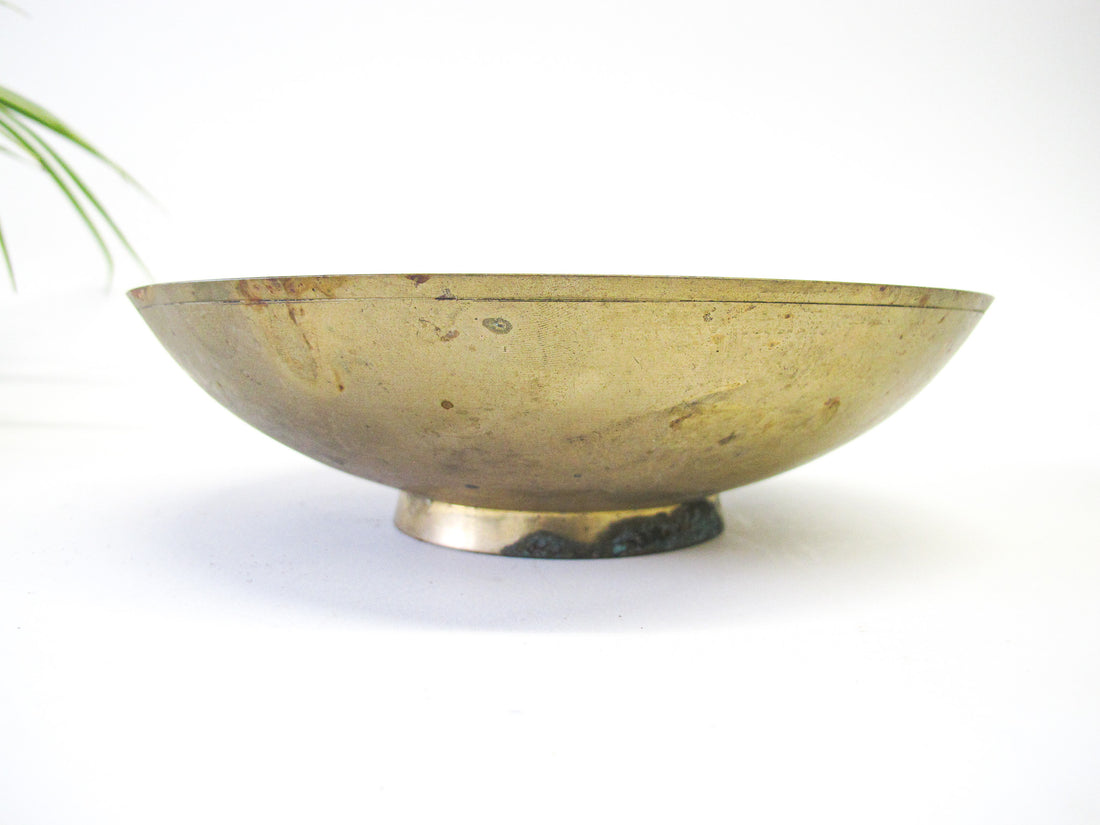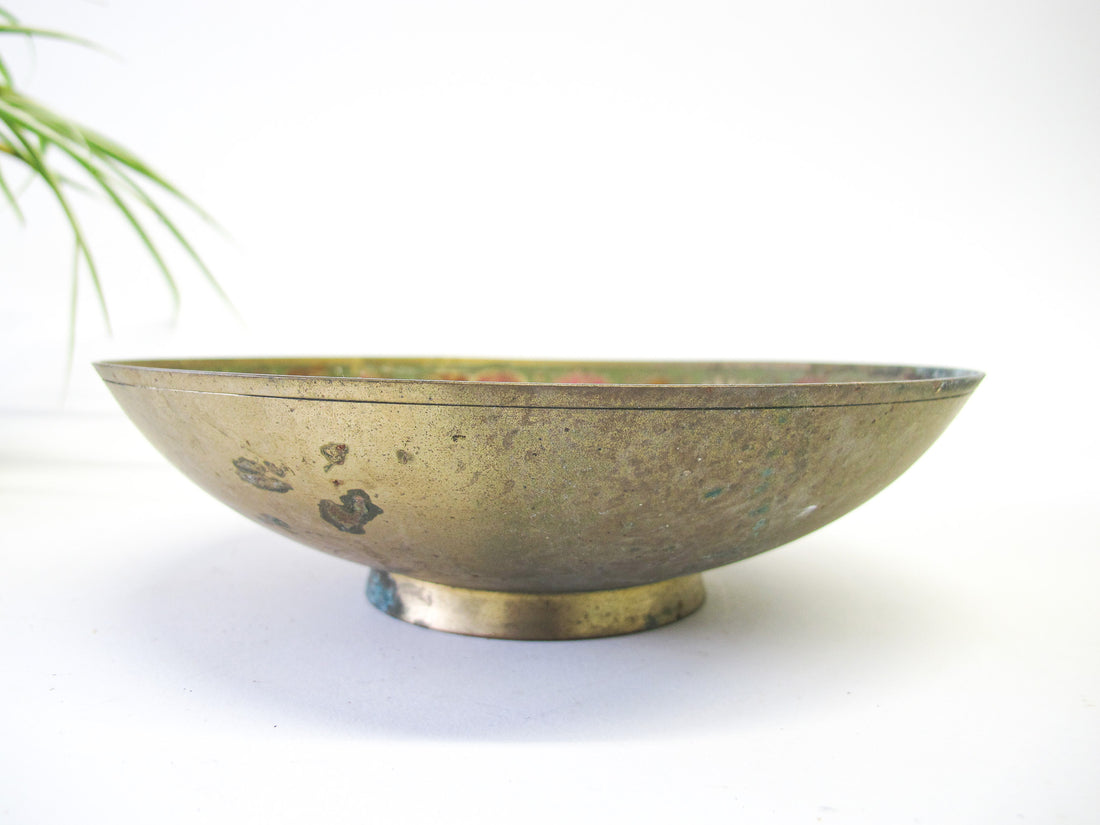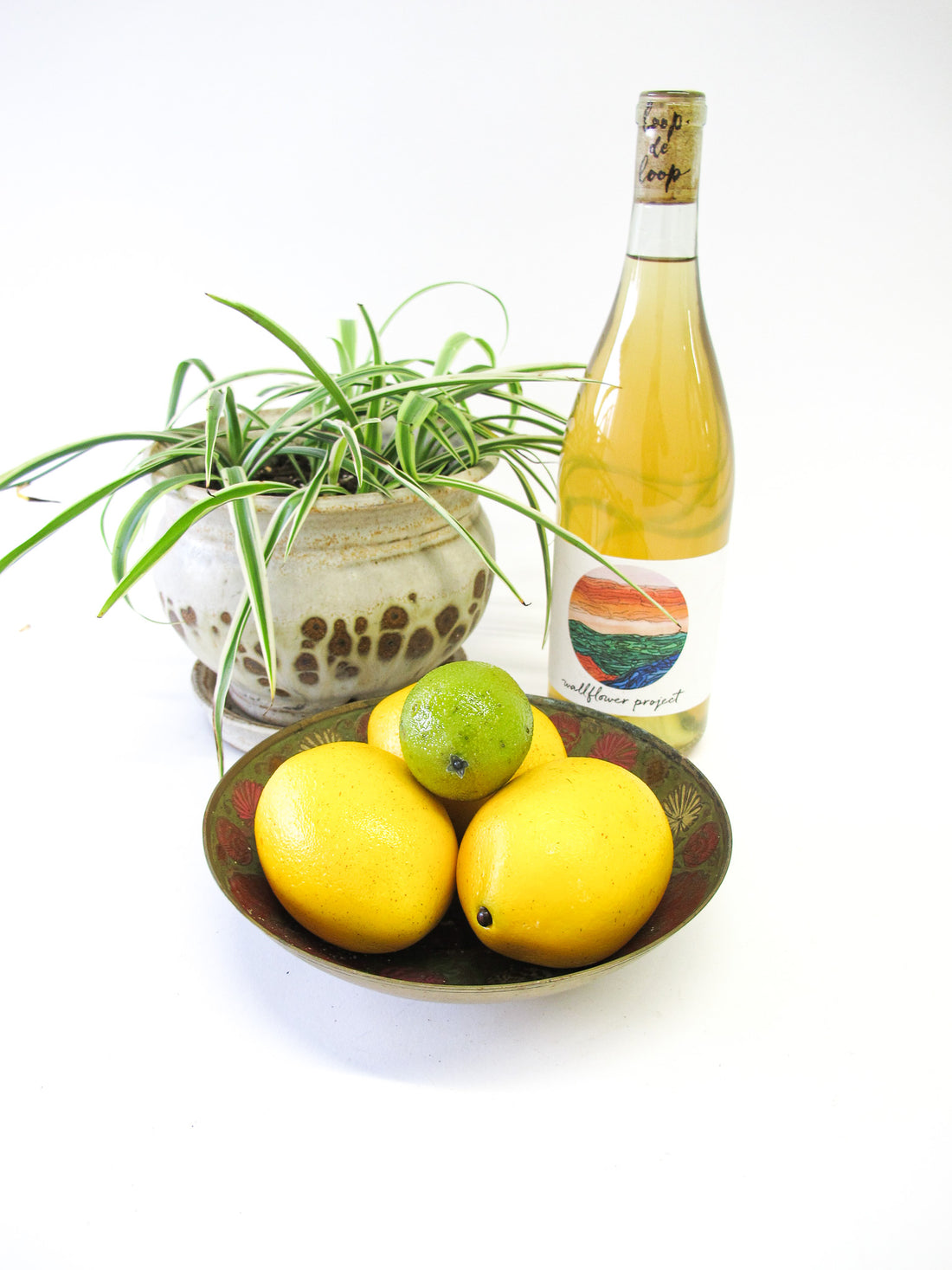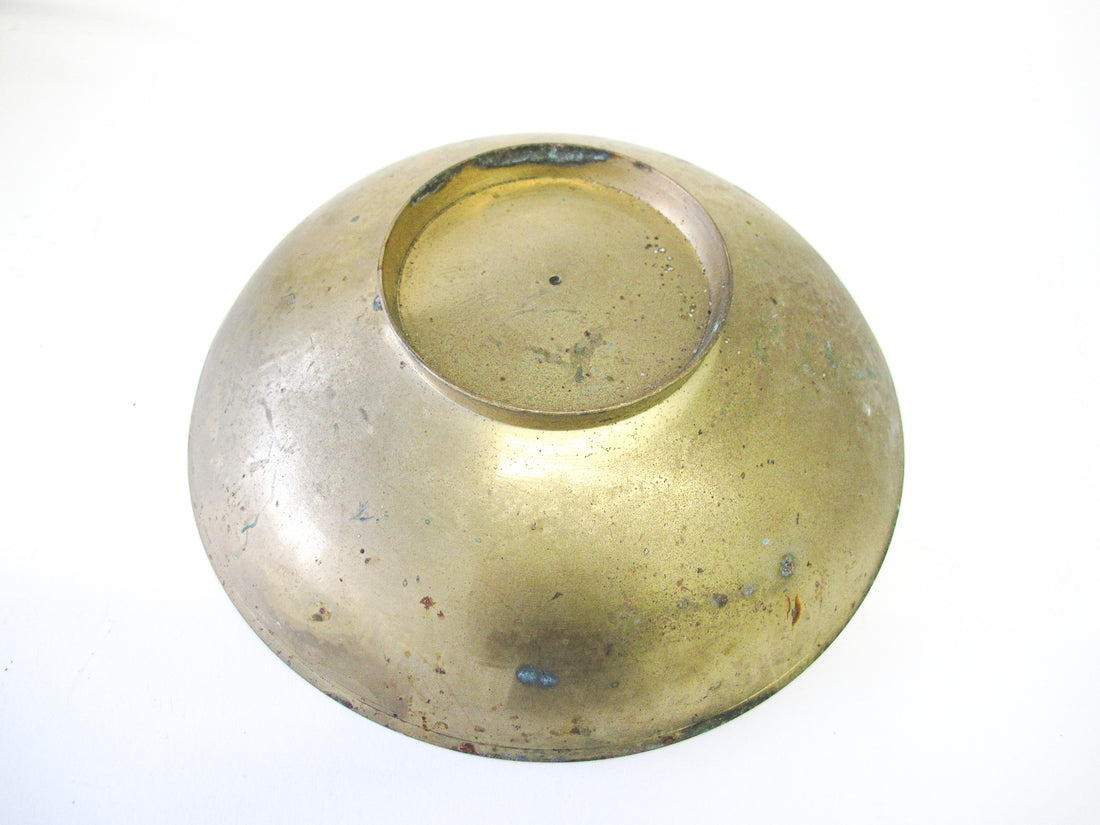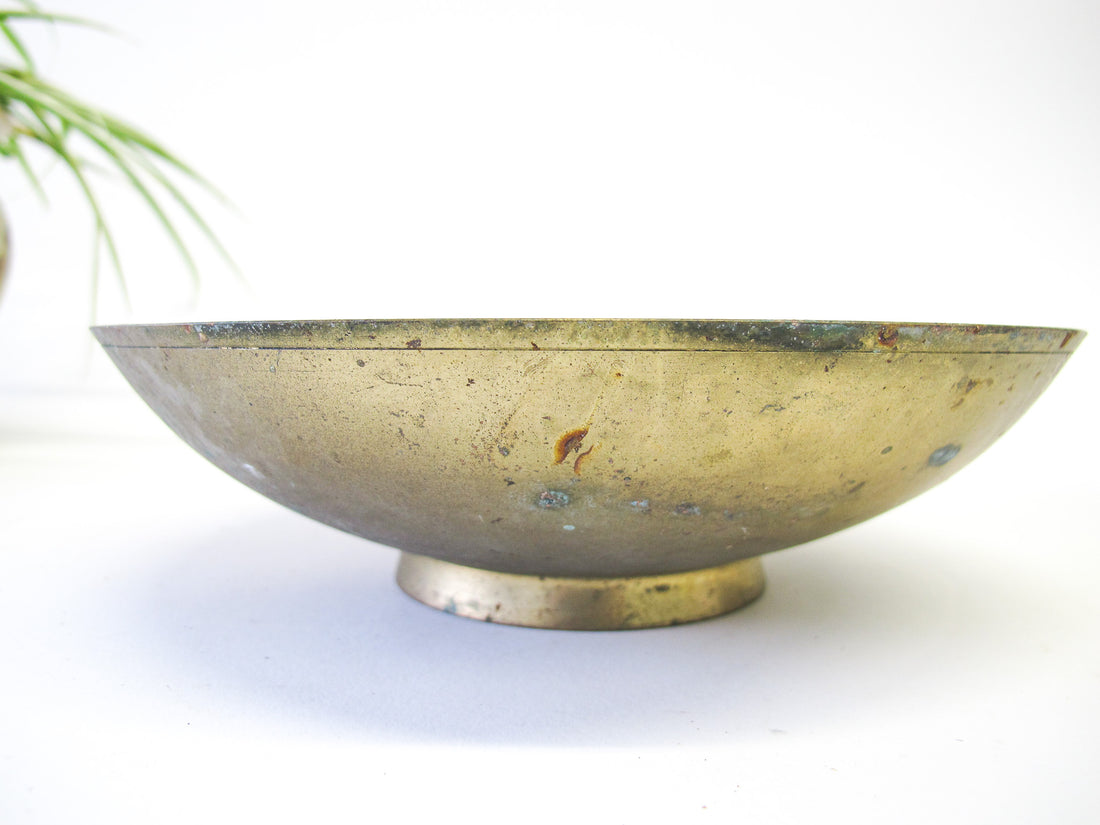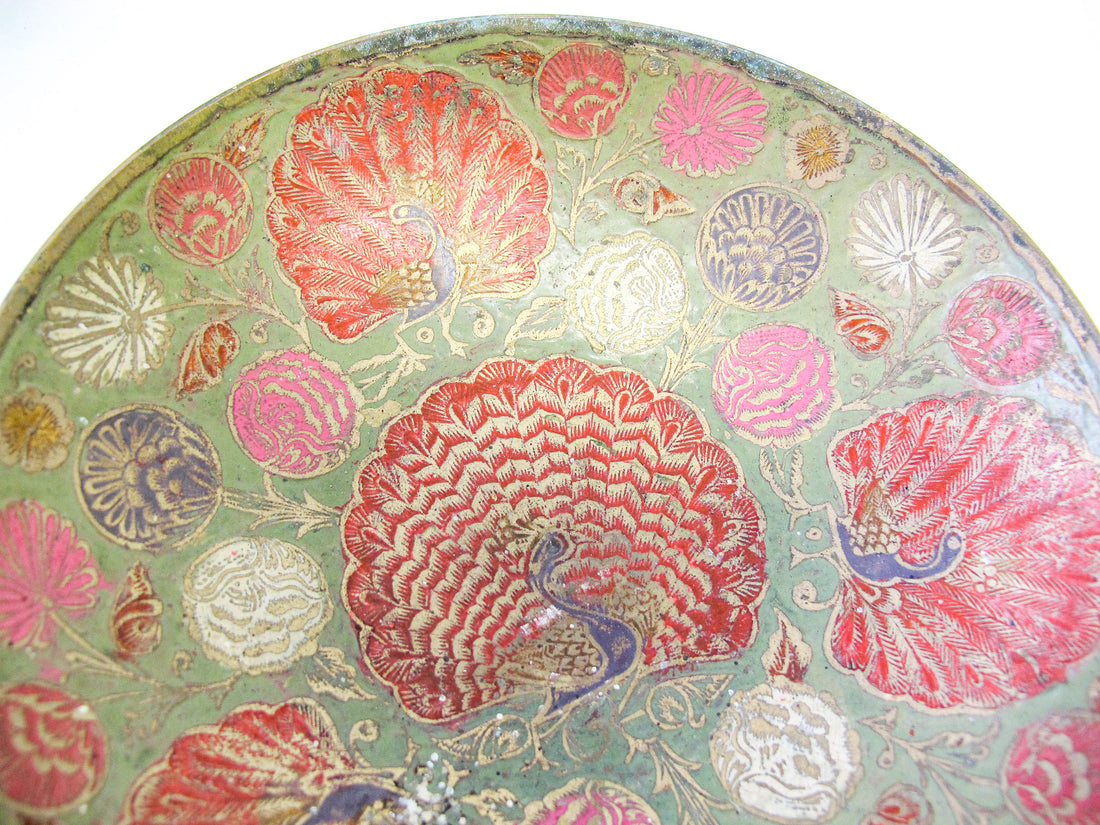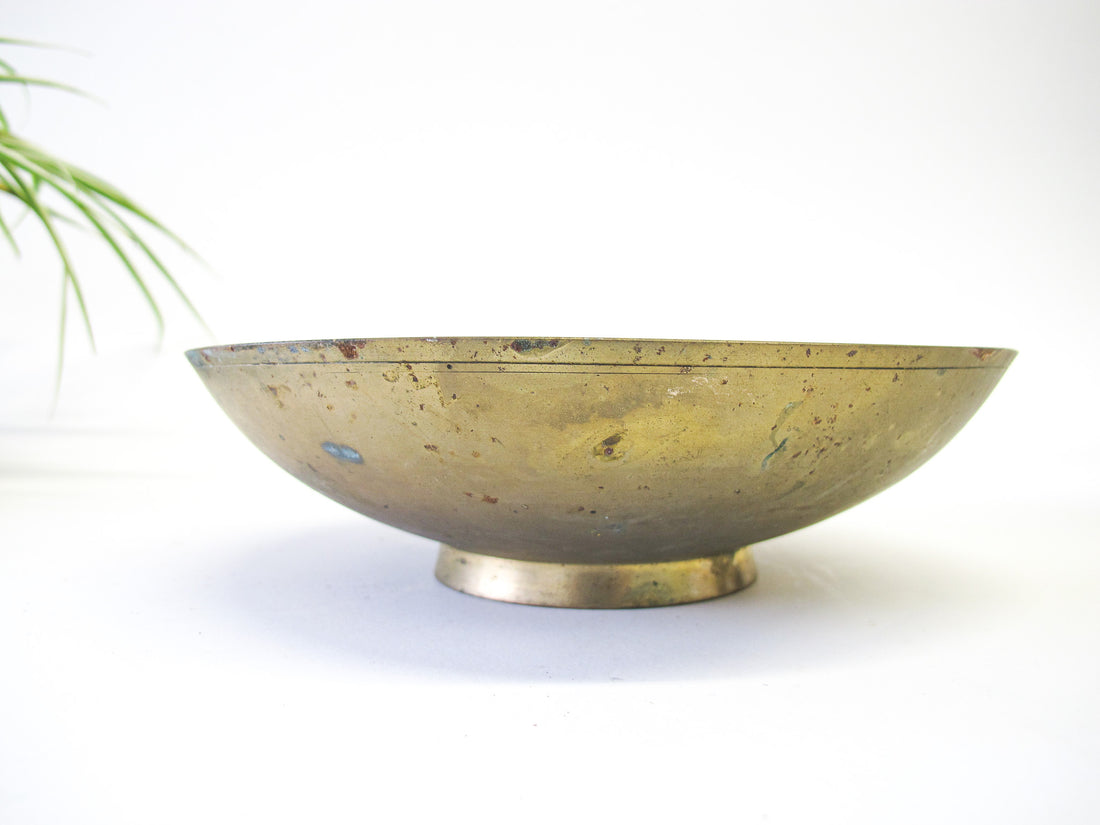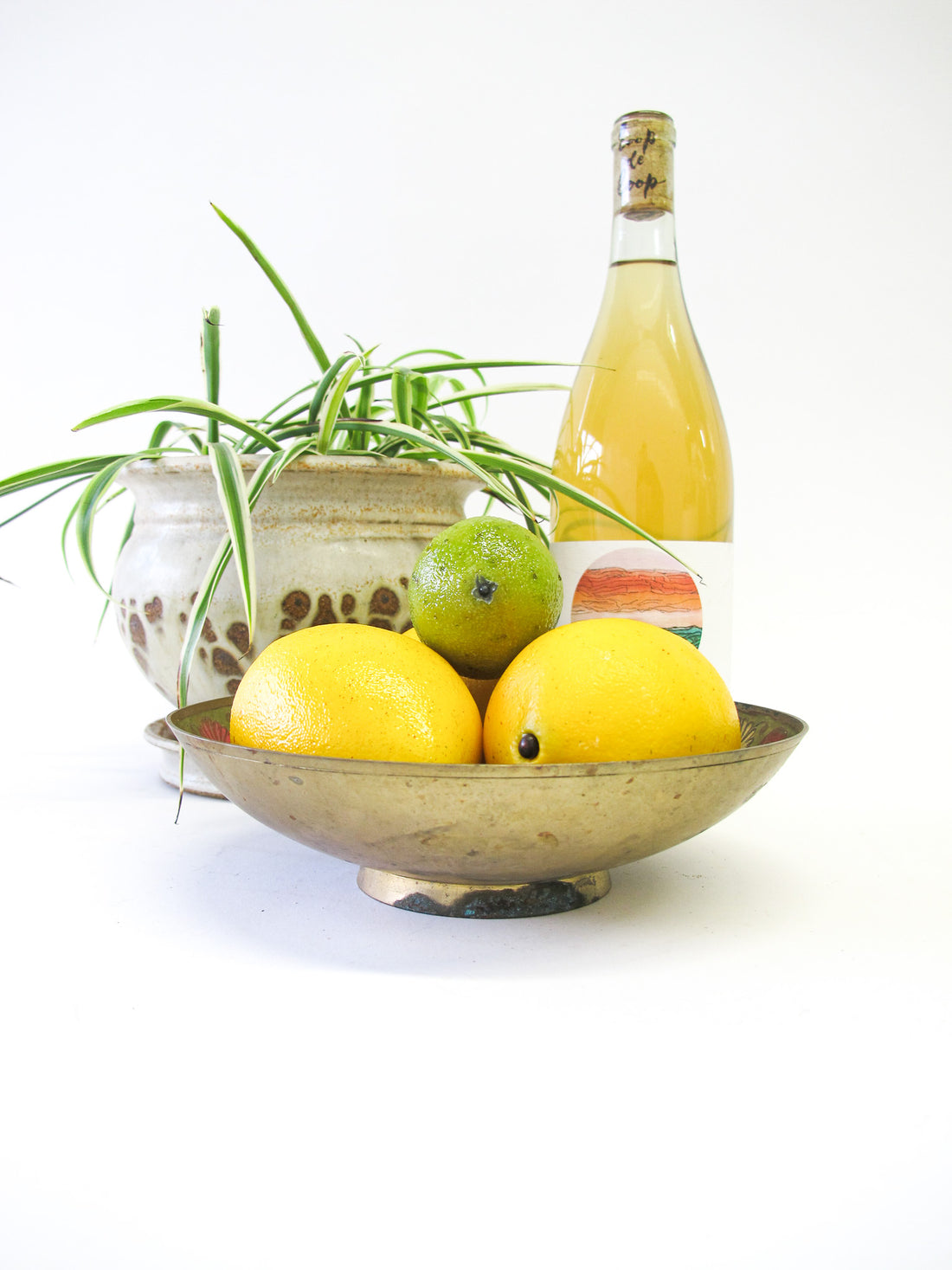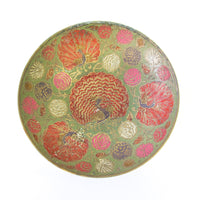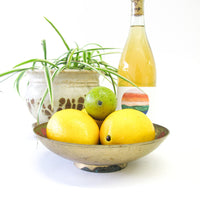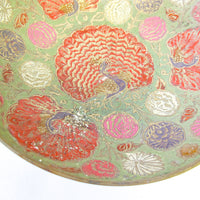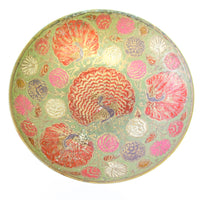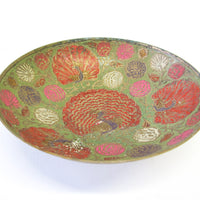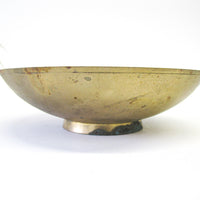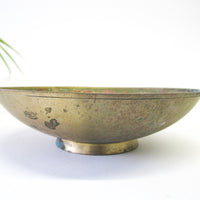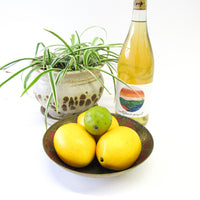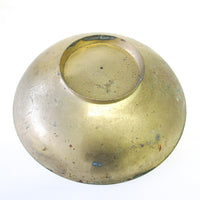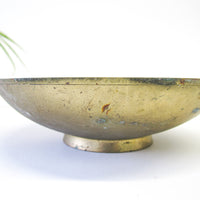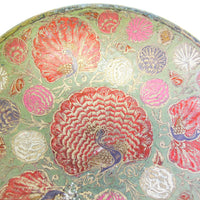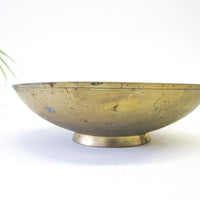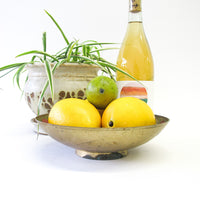 Enameled Oxidized Brass Bowl with Peacock Design
We love this brass bowl with beautiful peacock detailing. The colors are so vibrant, with pops of red, green, pink, white and purple. The authenticity of this bowl is amazing. Not only is it a beautiful piece to look at, but it is brass so it is heavy duty and can be used to store things like jewelry, keys and other small items around the house etc. You could display this on a shelf, desk, or on a table and displayed as a beautiful centerpiece. 
It has some oxidation and wear with some faded enamel that adds vintage character! 
Measures - 7.5"D x 2"H