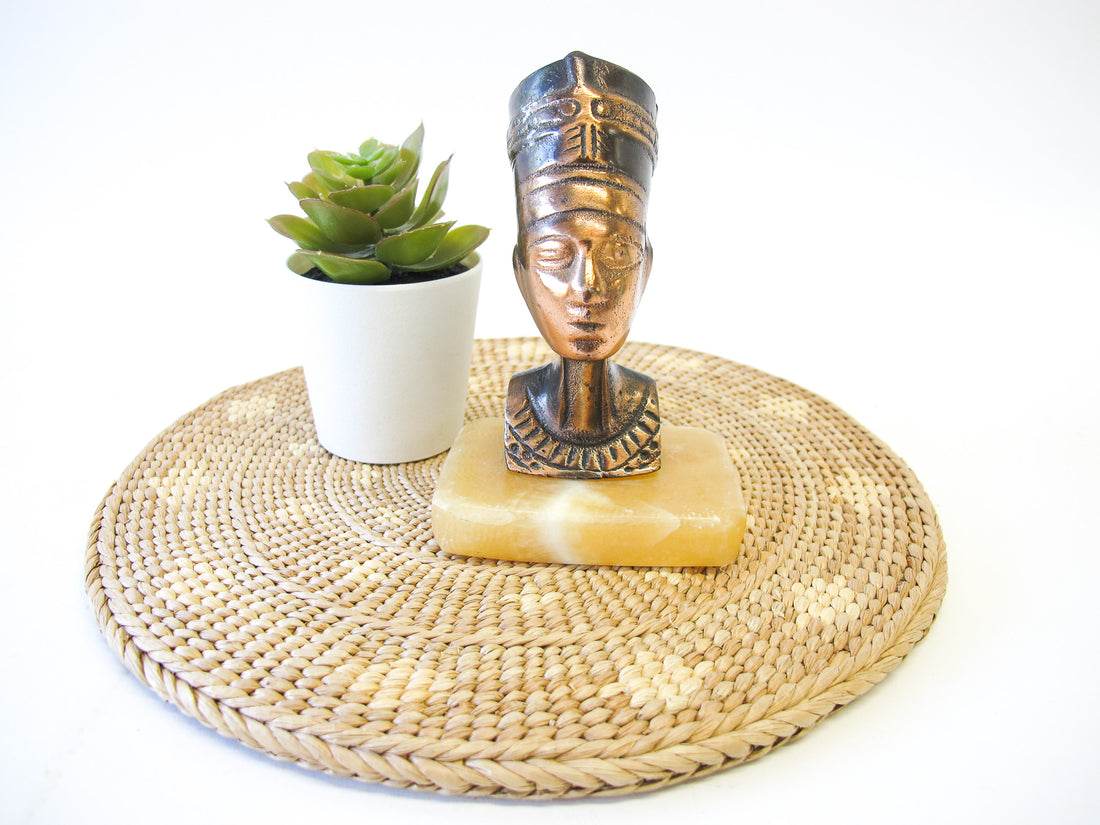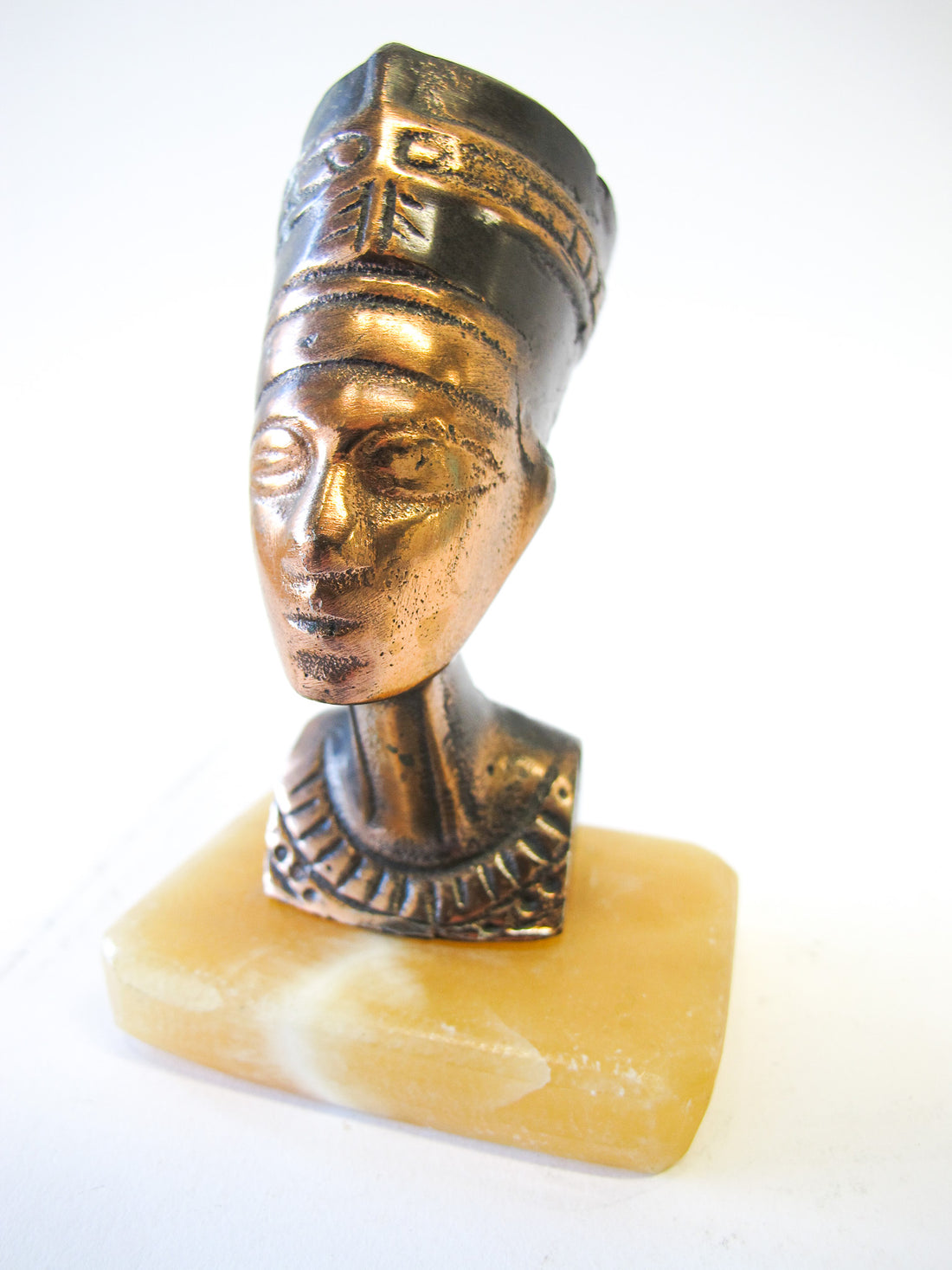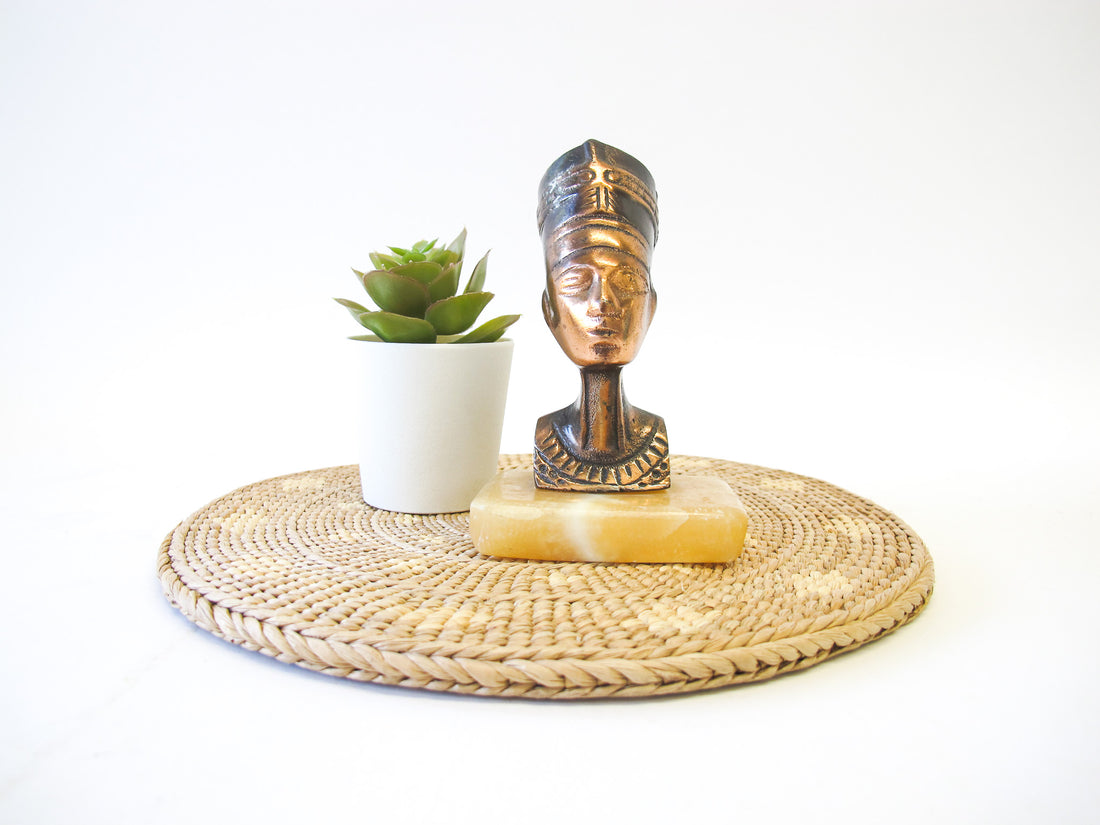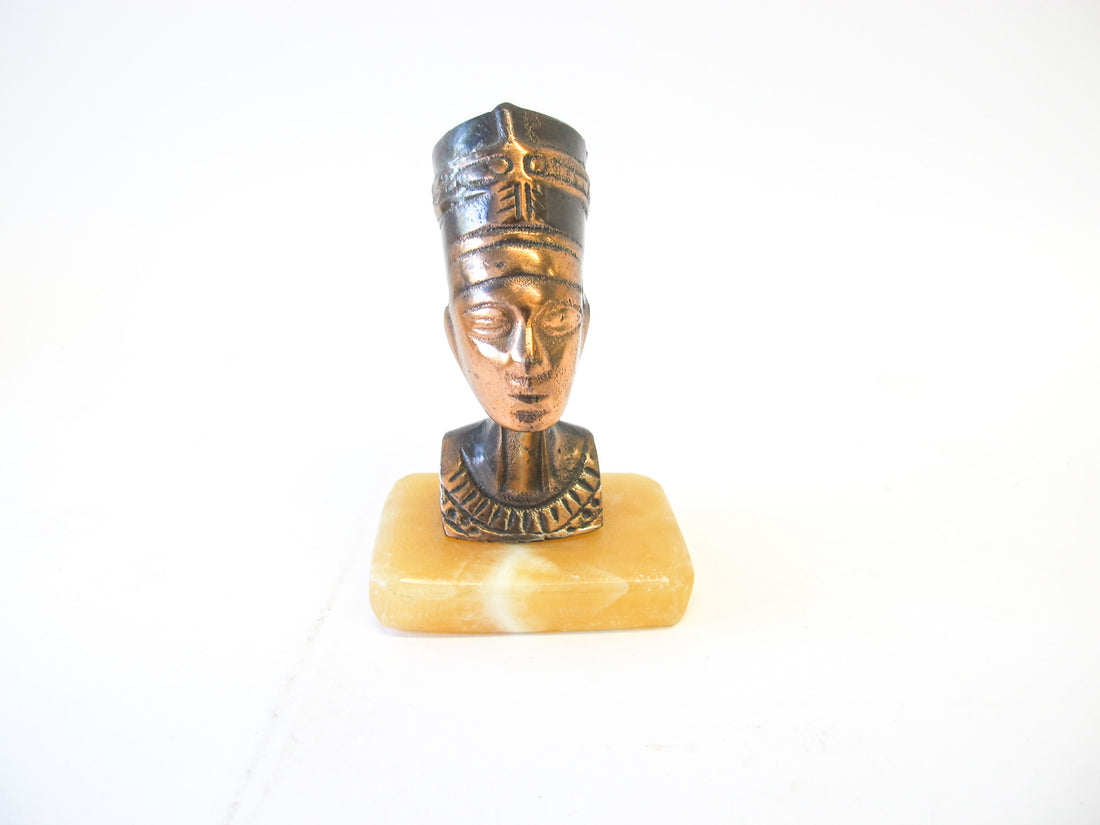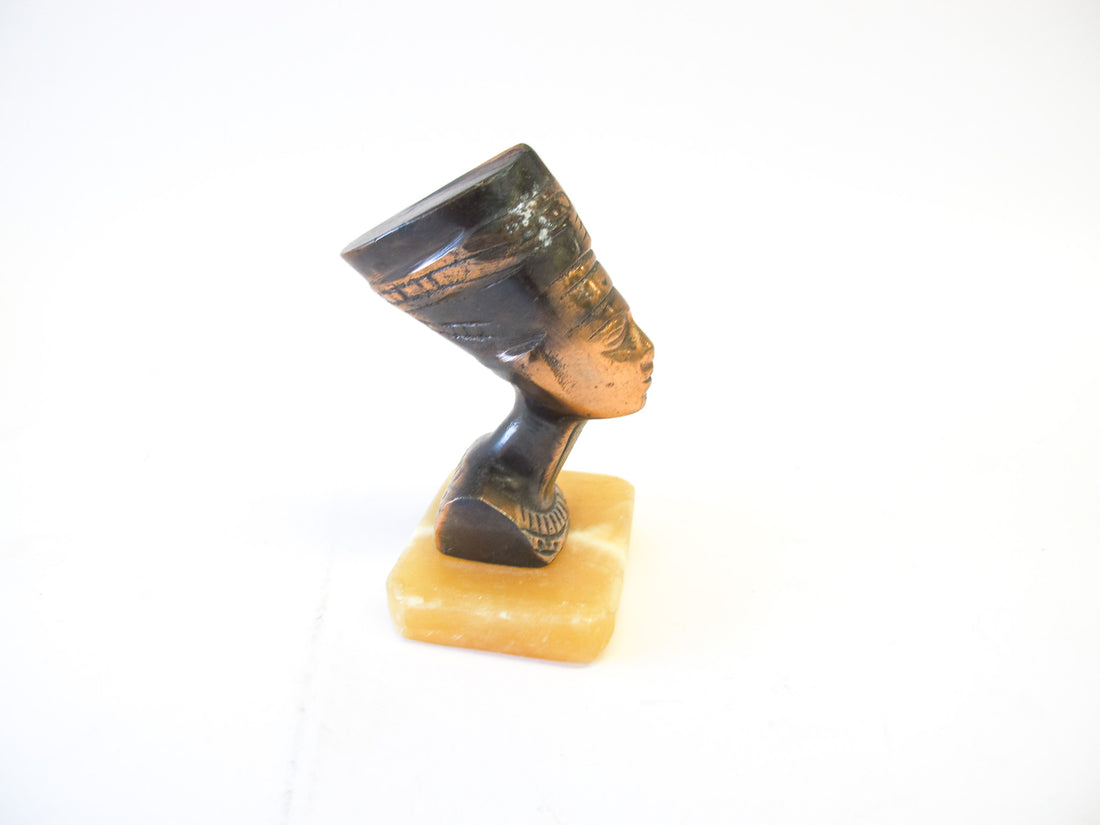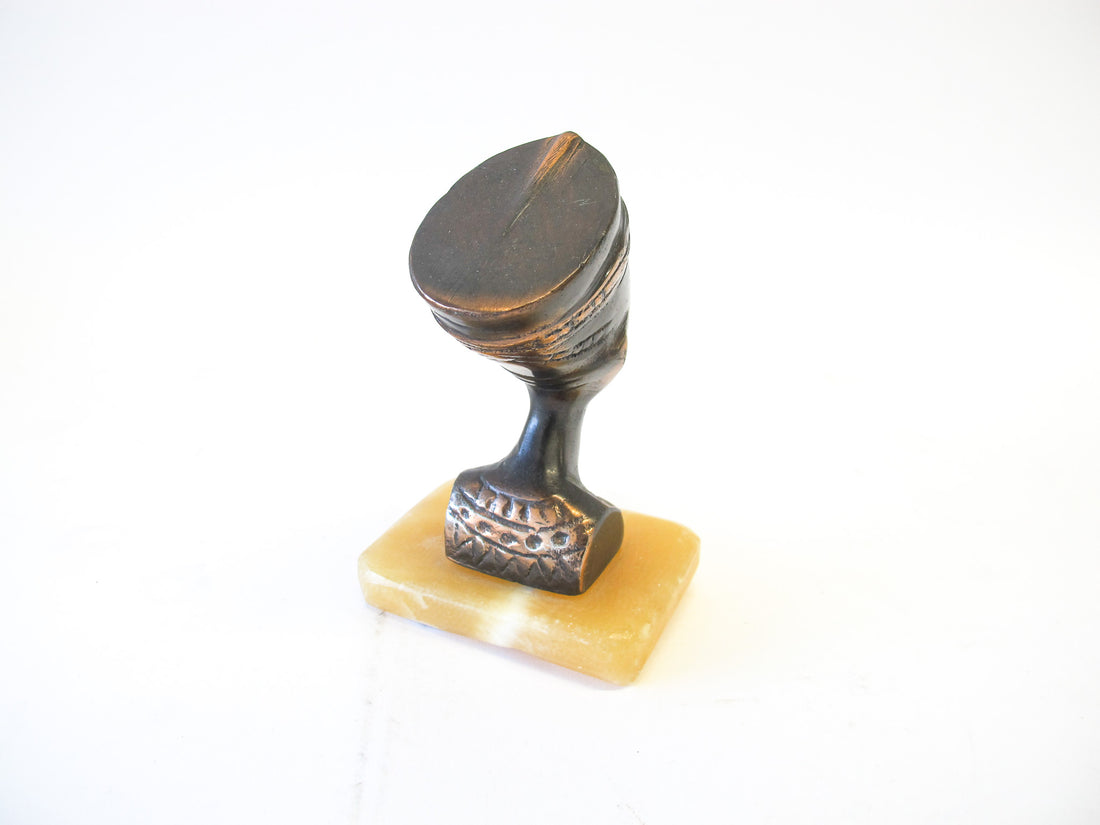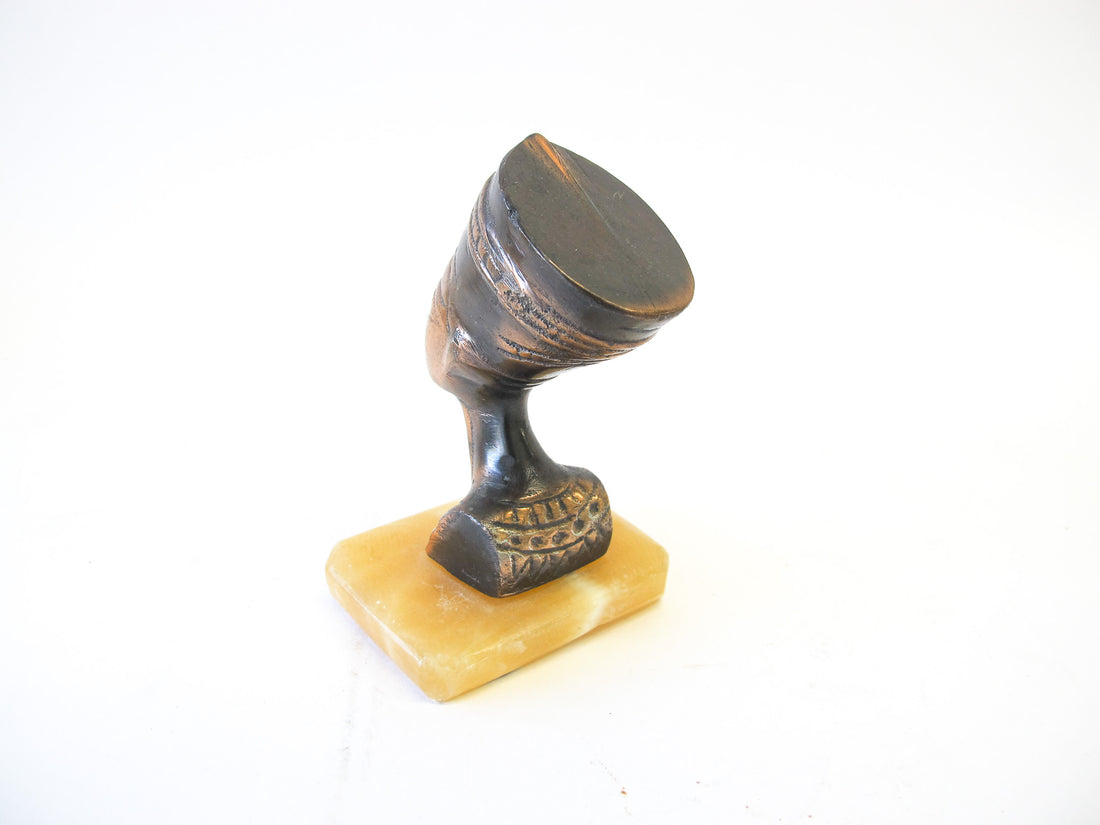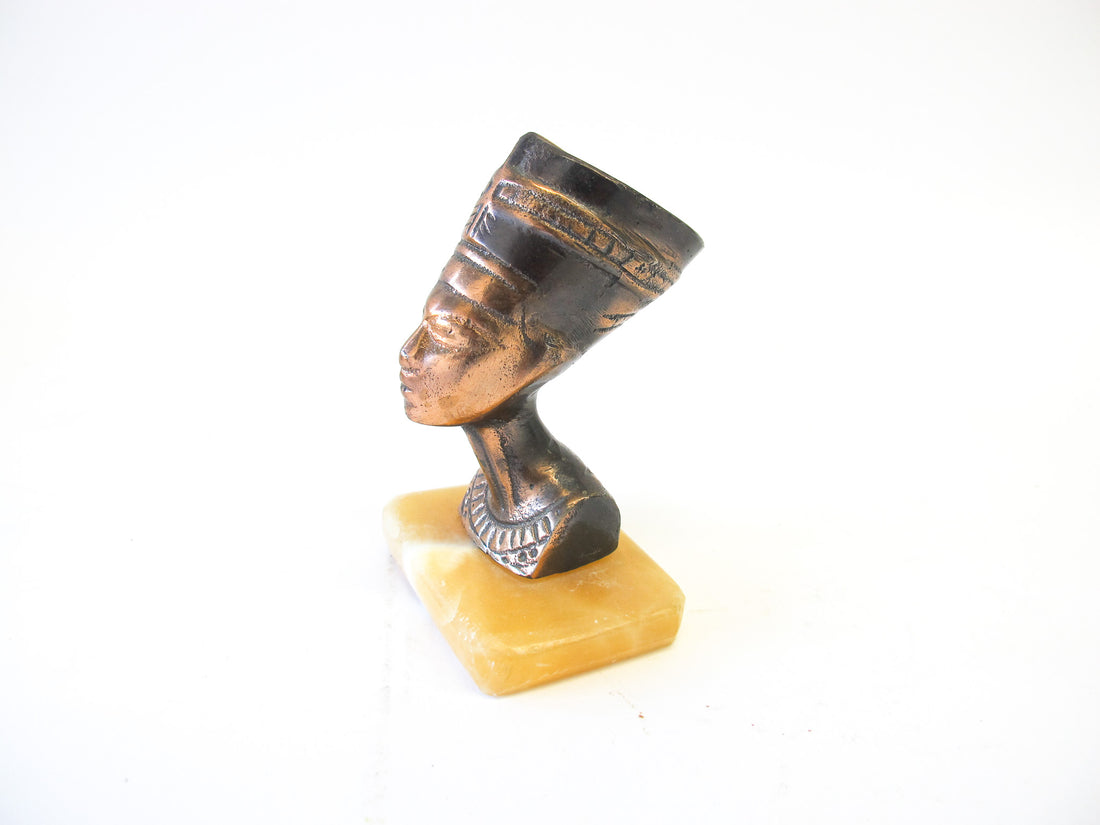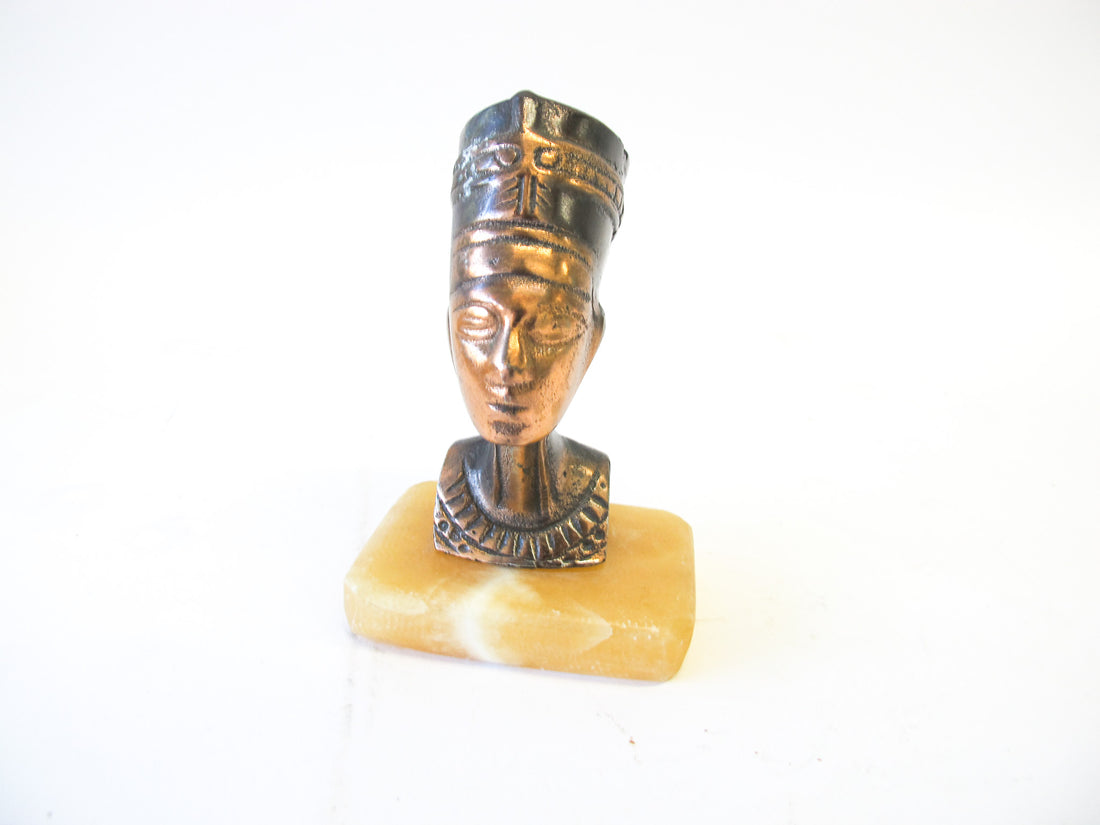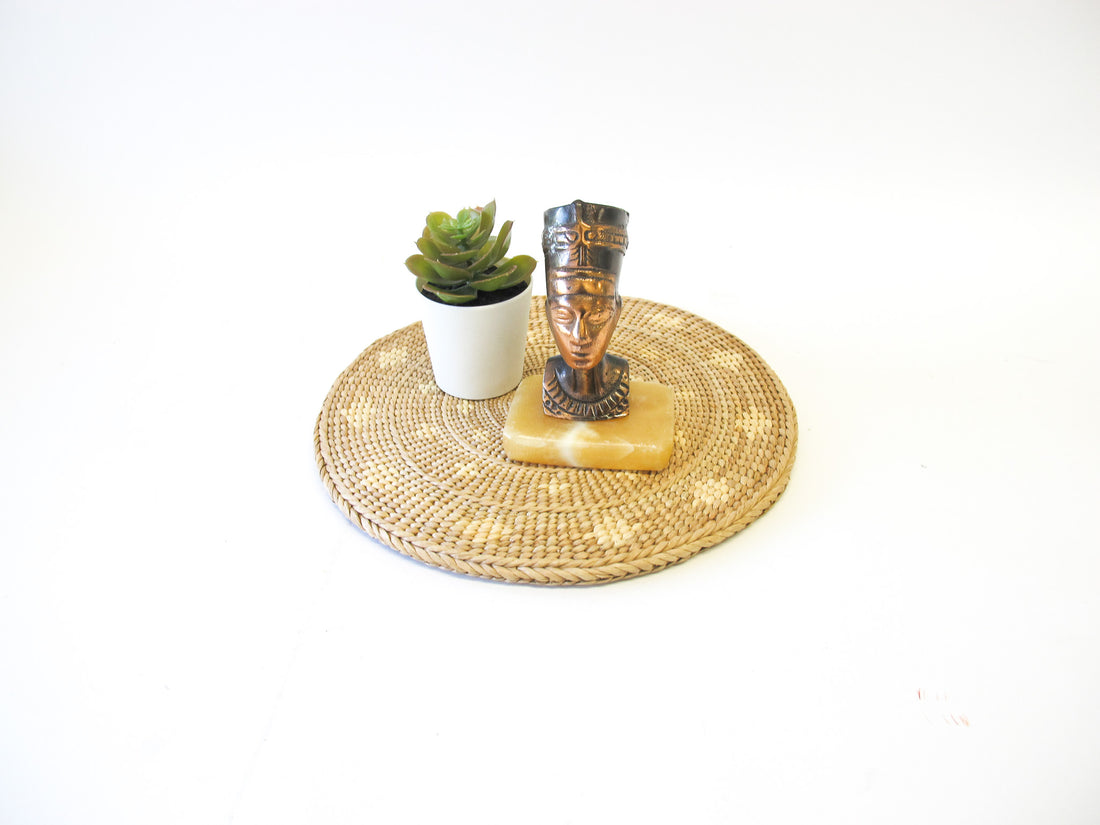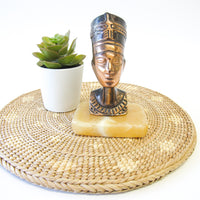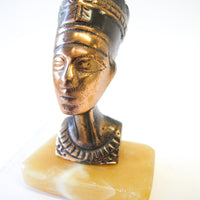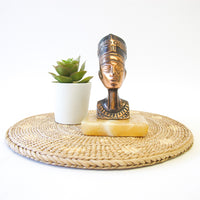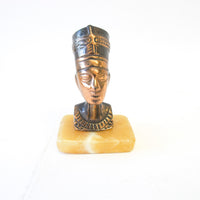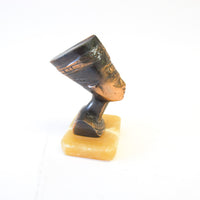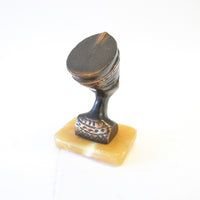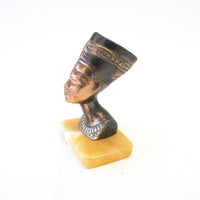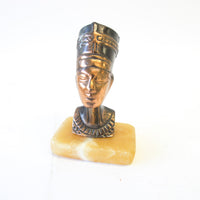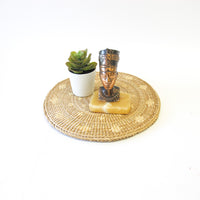 Egyptian Brass Head on Onxy Base
An Egyptian brass head with an onyx base that is a truly unique piece. We love our brass figures and this one is quite the attention grabber. It has a beautiful finish and the dark and light tones of the brass create so much texture. The onyx base is quite beautiful too with white and amber swirls that add extra detail to the figure. 
This would be a perfect addition to your home to add some character to your bookshelves, dining table, coffee table, nightstand, etc. The colors on this brass head are subtle yet they give a nice pop of neutral tones. Would be a perfect gift! Check out our other brass and wooden figures as they would be a great combination with this brass head. 
In great vintage condition. 
Measures - 3 1/8" L X 2 3/8" W X 5" H