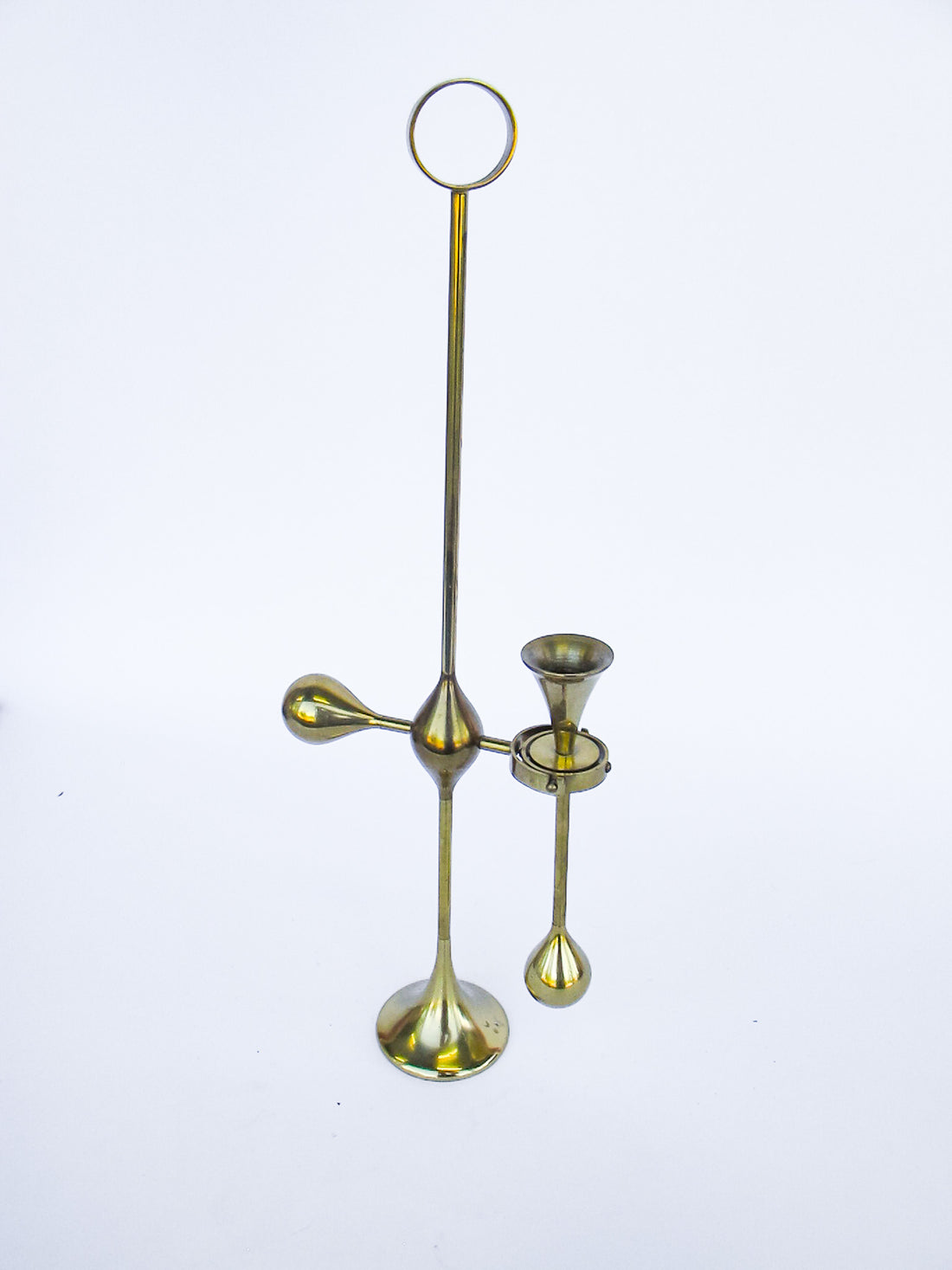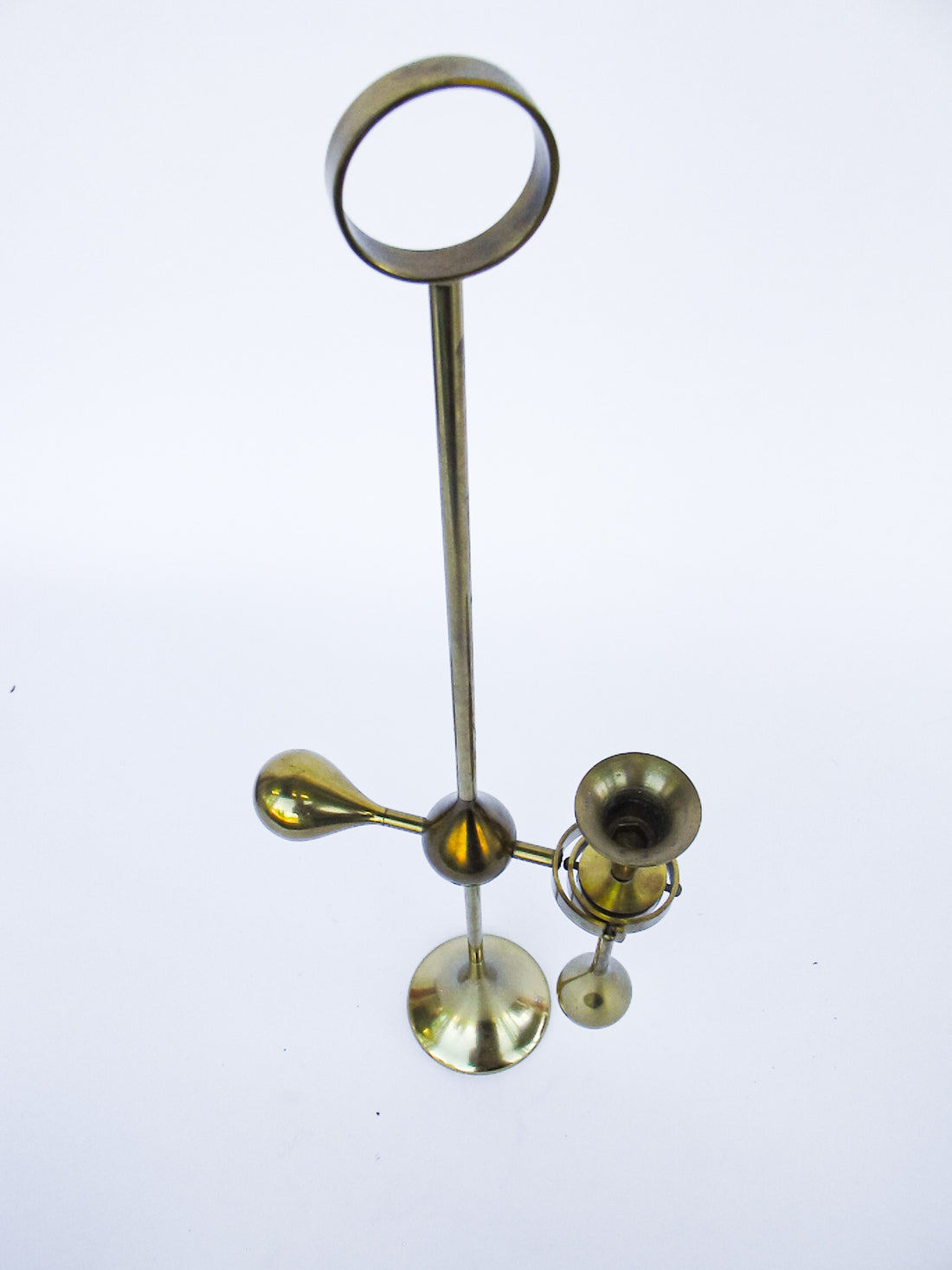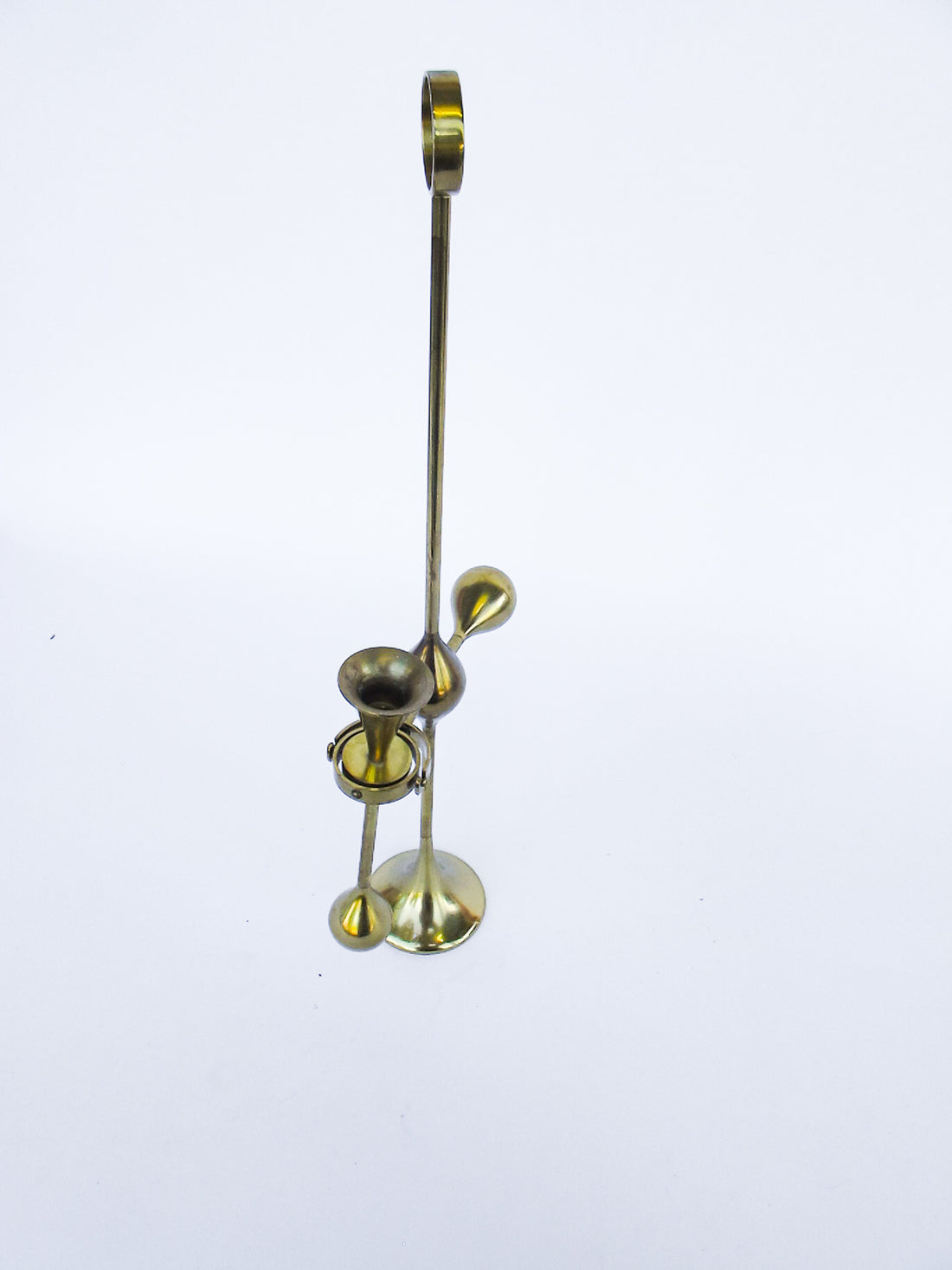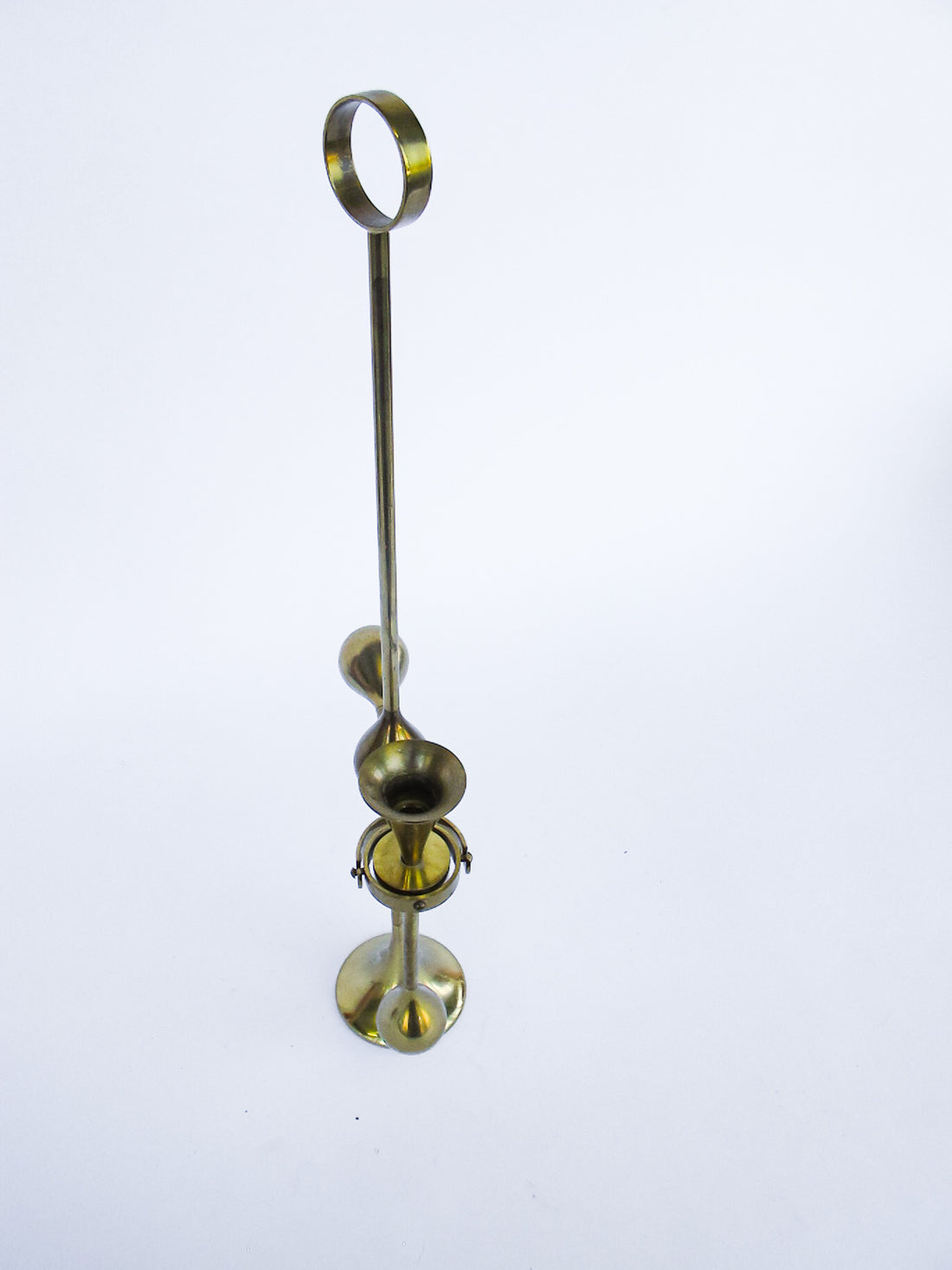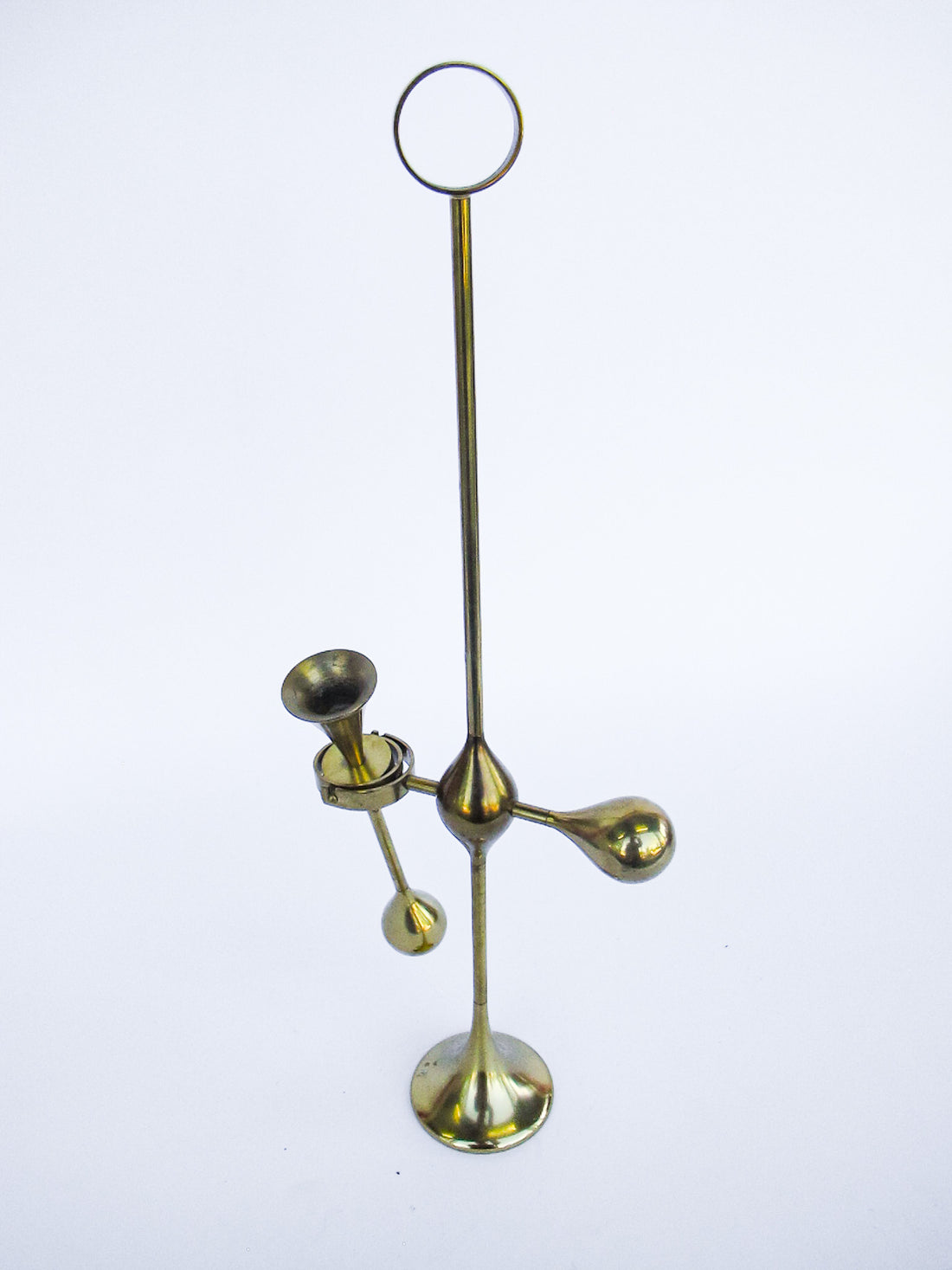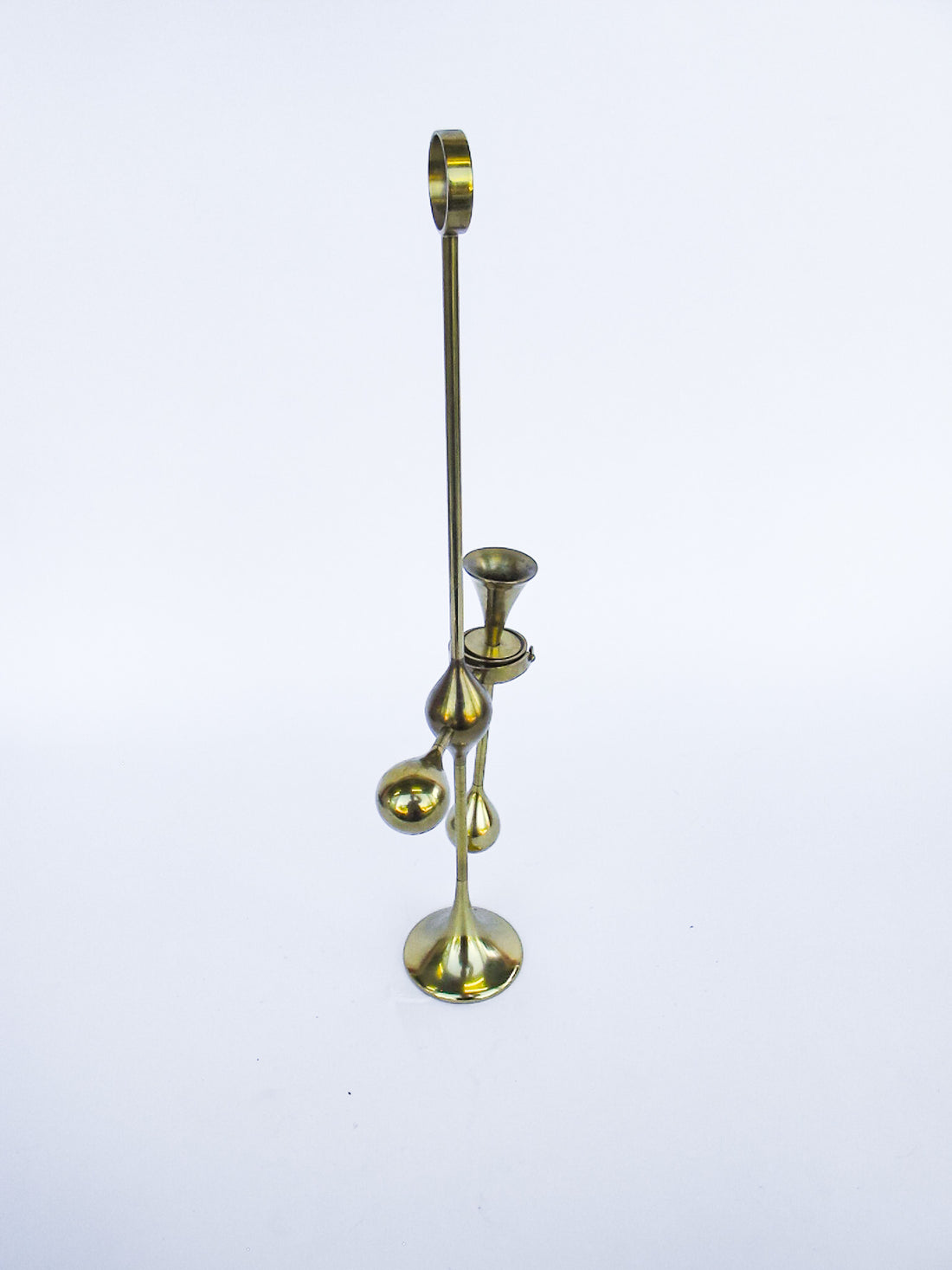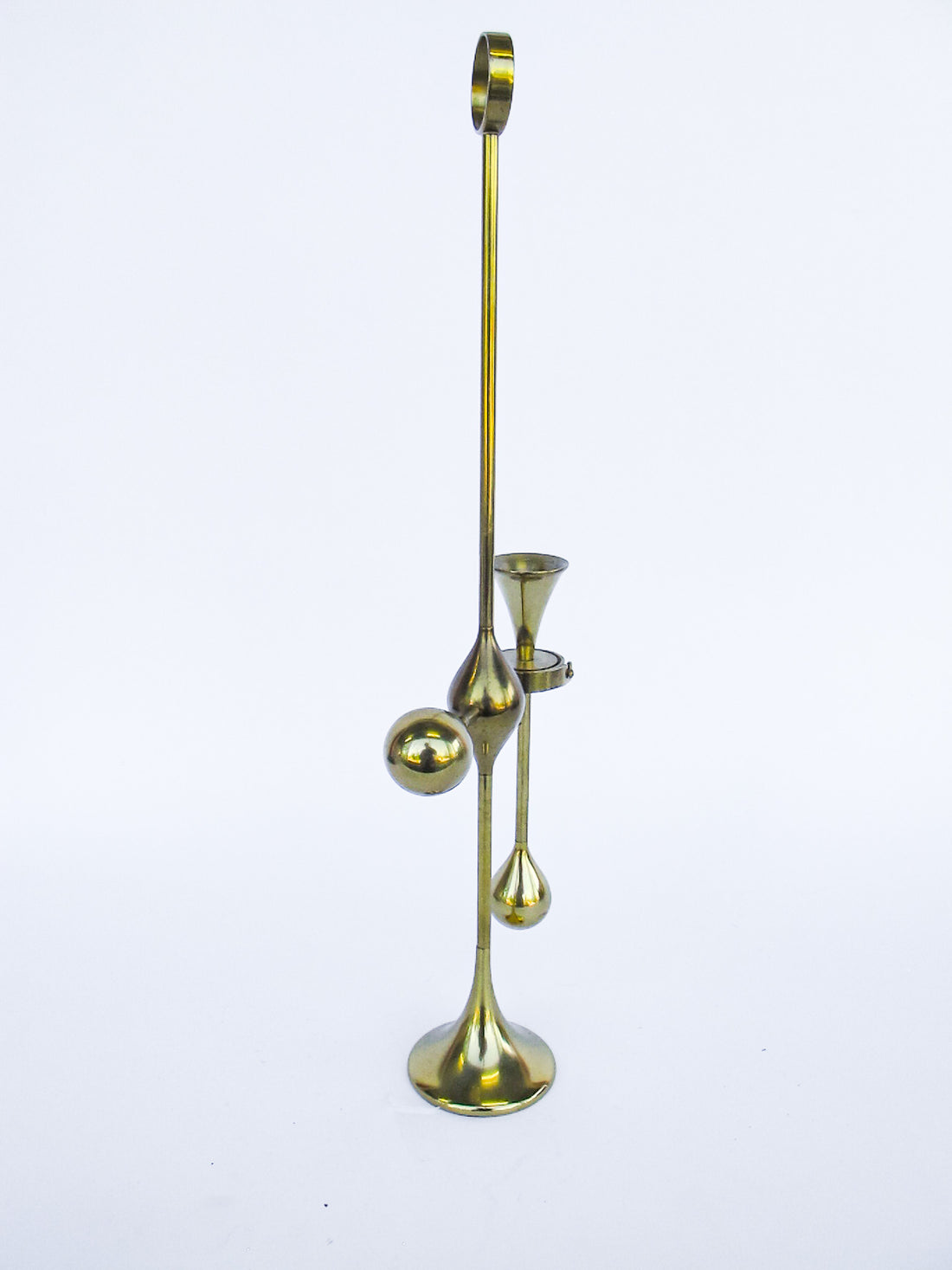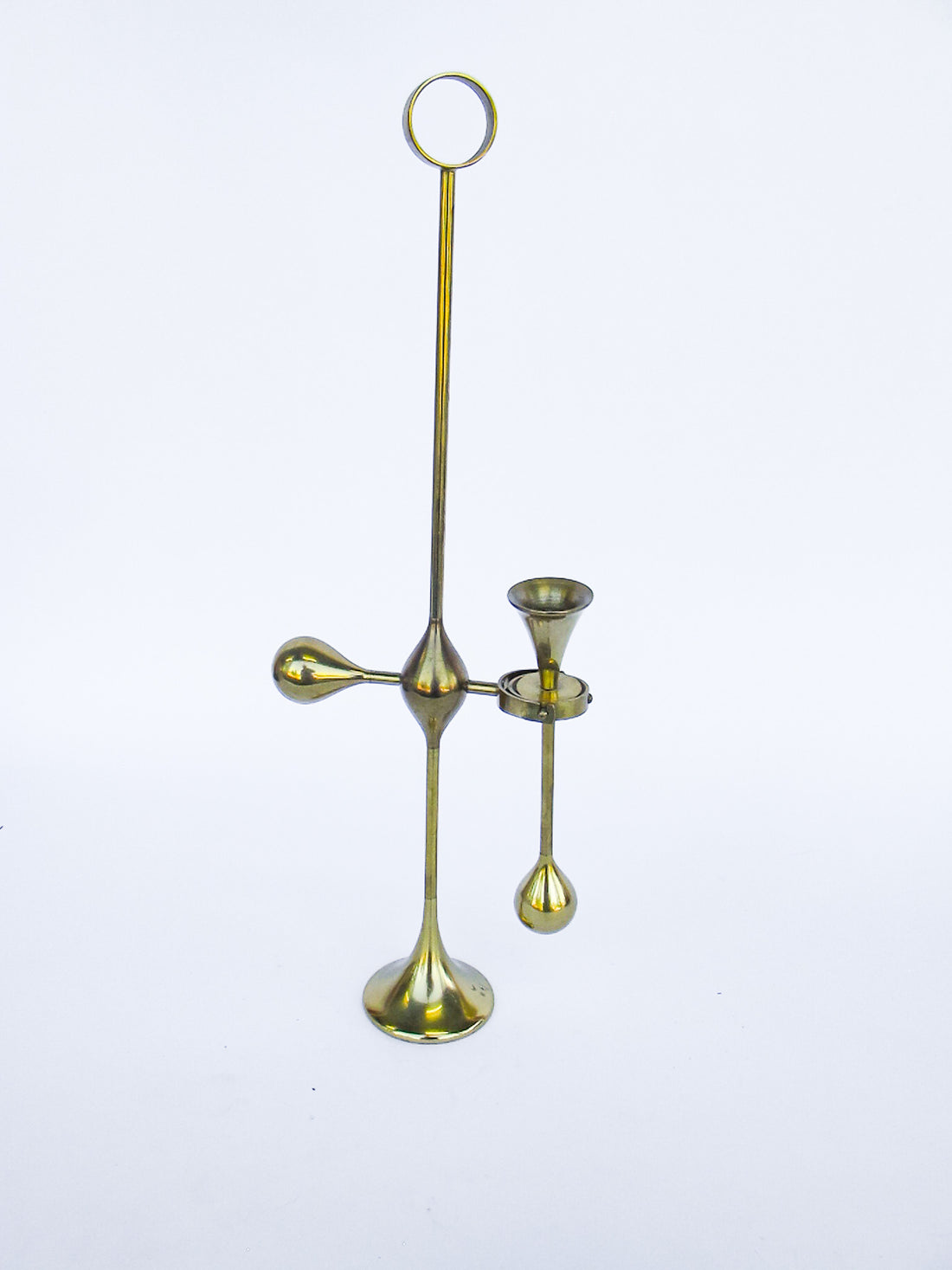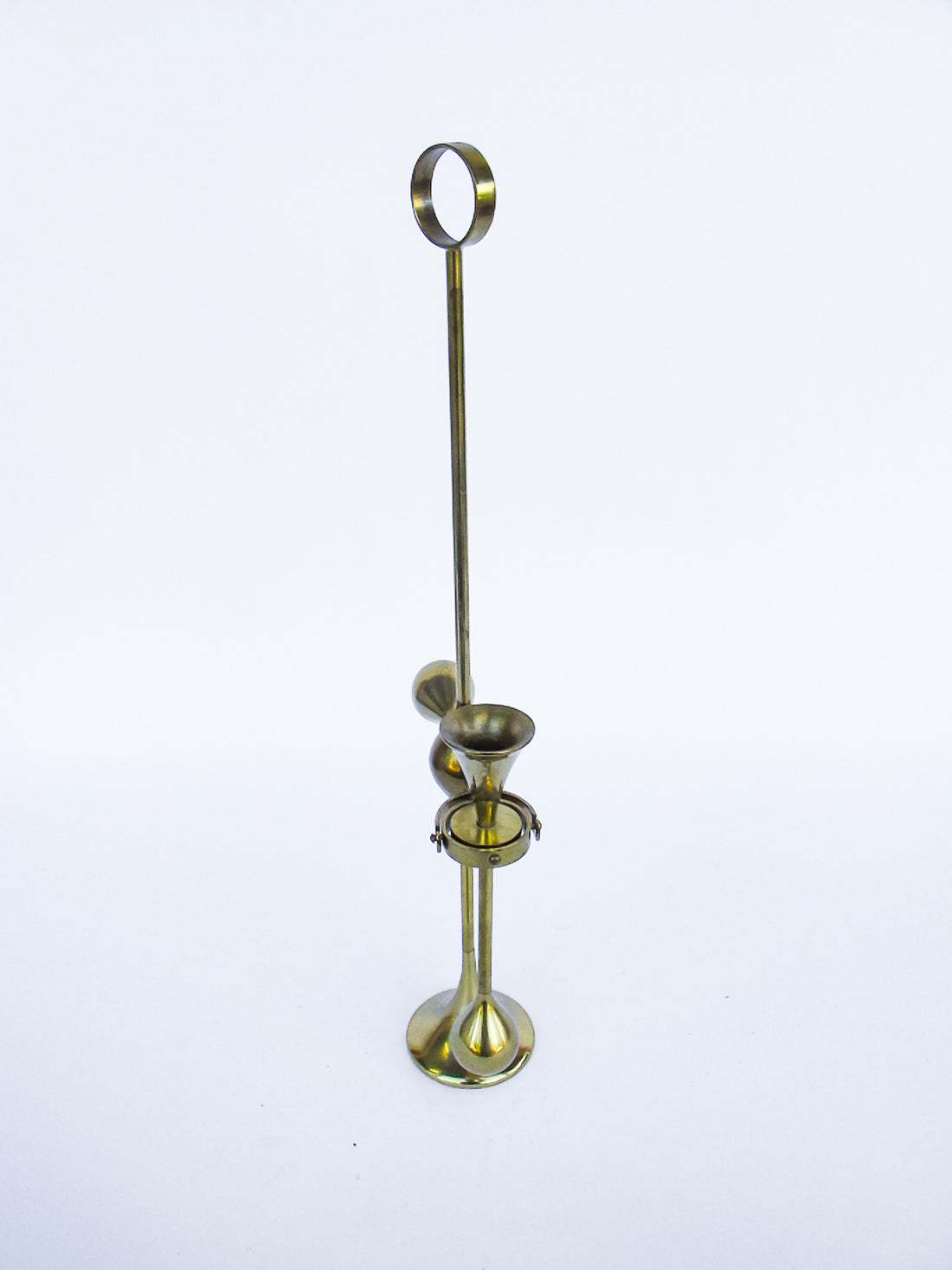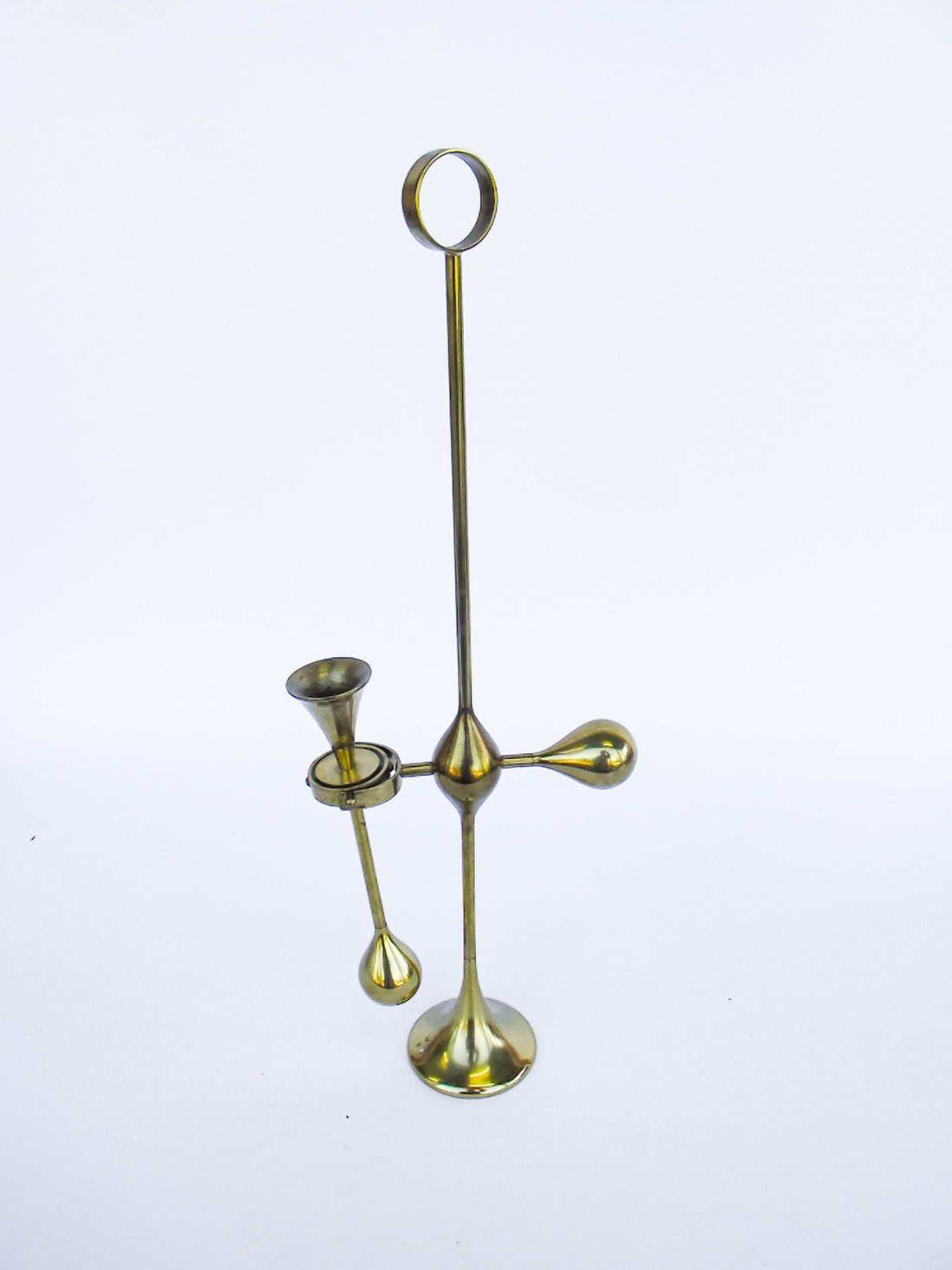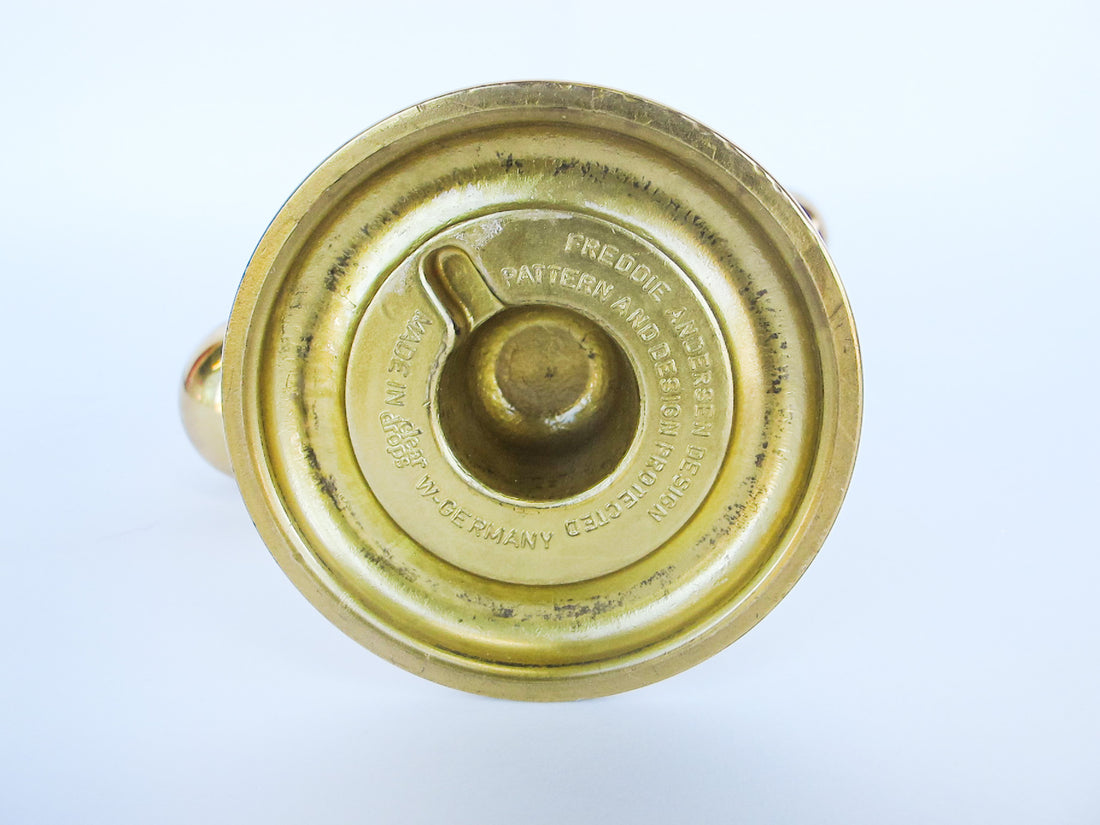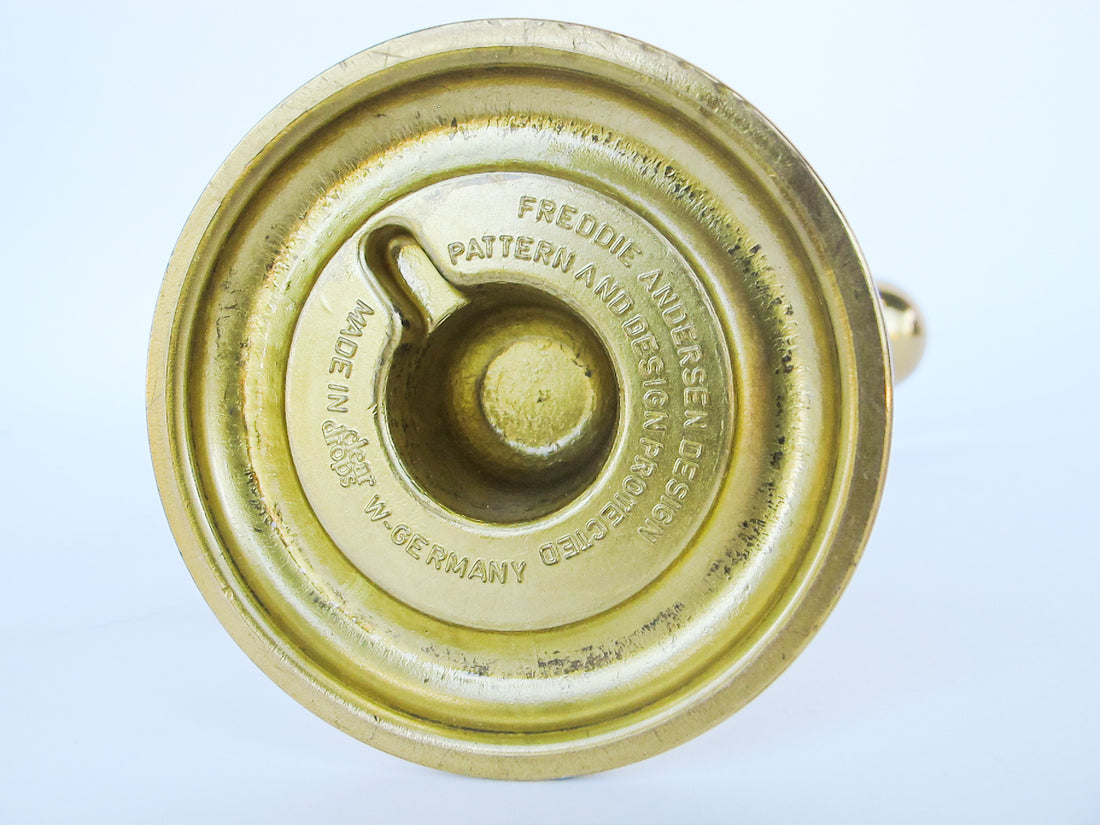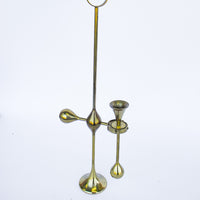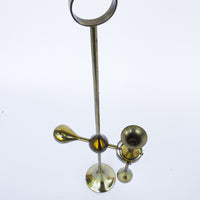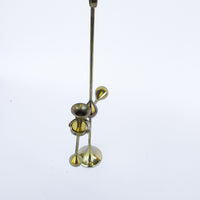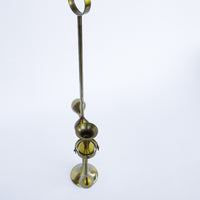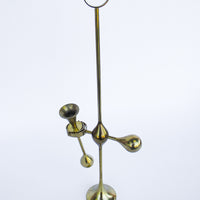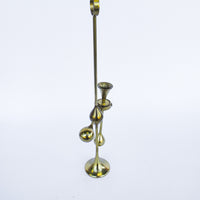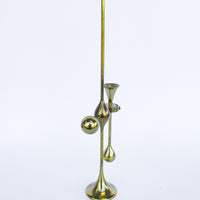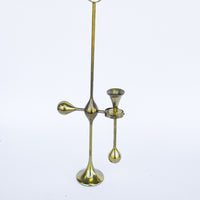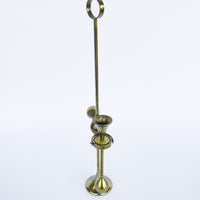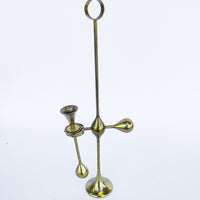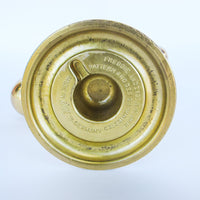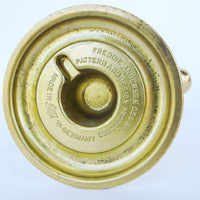 Freddie Anderson Brass Candlestick Holder
This candle stick holder is seriously the coolest! Super rad and technical, it really sets the tone and could be incorporated into a mix of home decor settings to add that focal pop of interest. 
This is a Freddie Anderson Design for Pure Drops of West Germany.  It is missing one piece, but can be used without issue none-the-less. Has the original makers mark on the bottom. Used to have a glass bulb that fit into the brass fitting that would hold oil with a wick to burn for light. 
Measures - 18.5" H X 6.75" W X 3" D Base