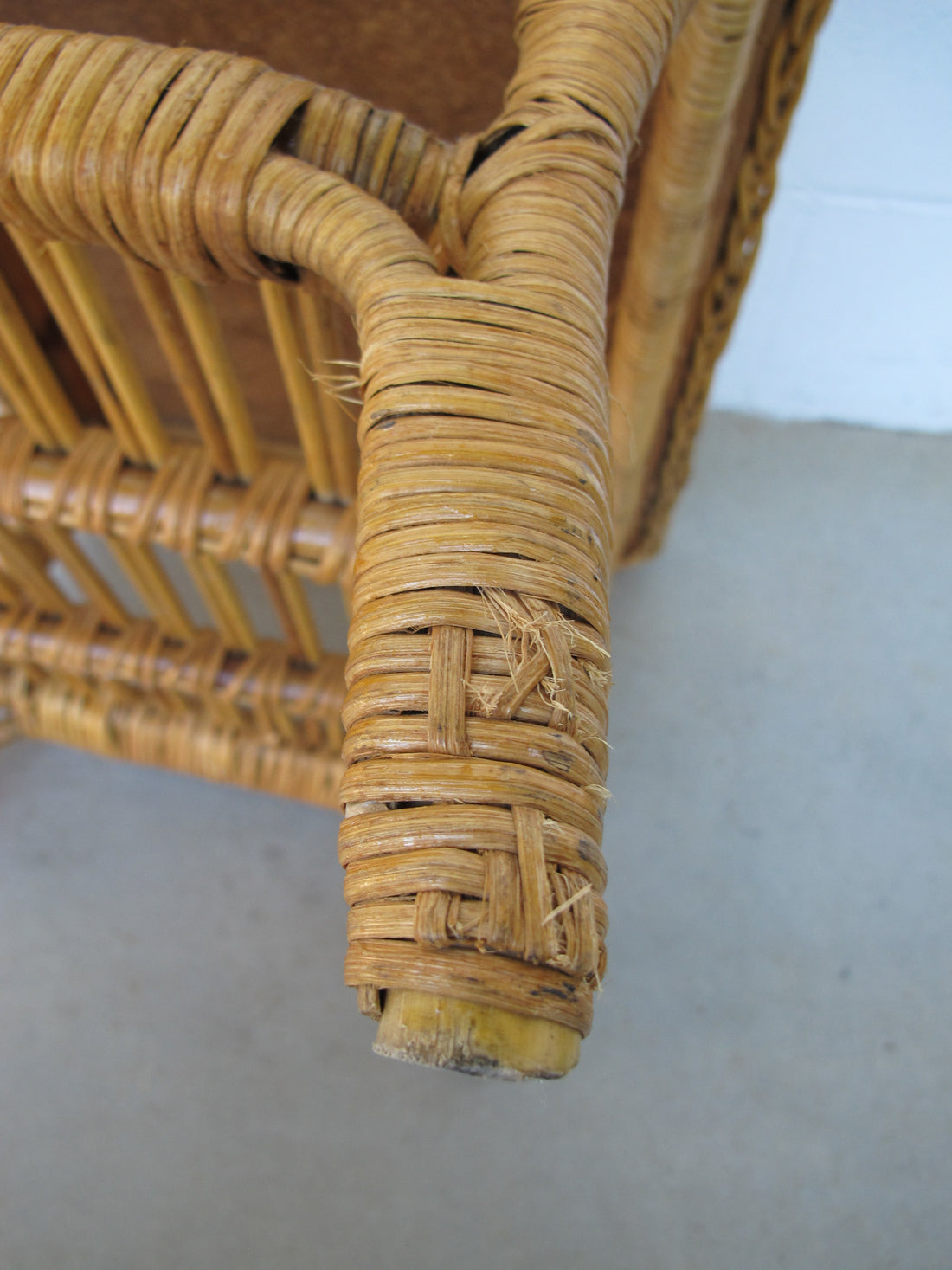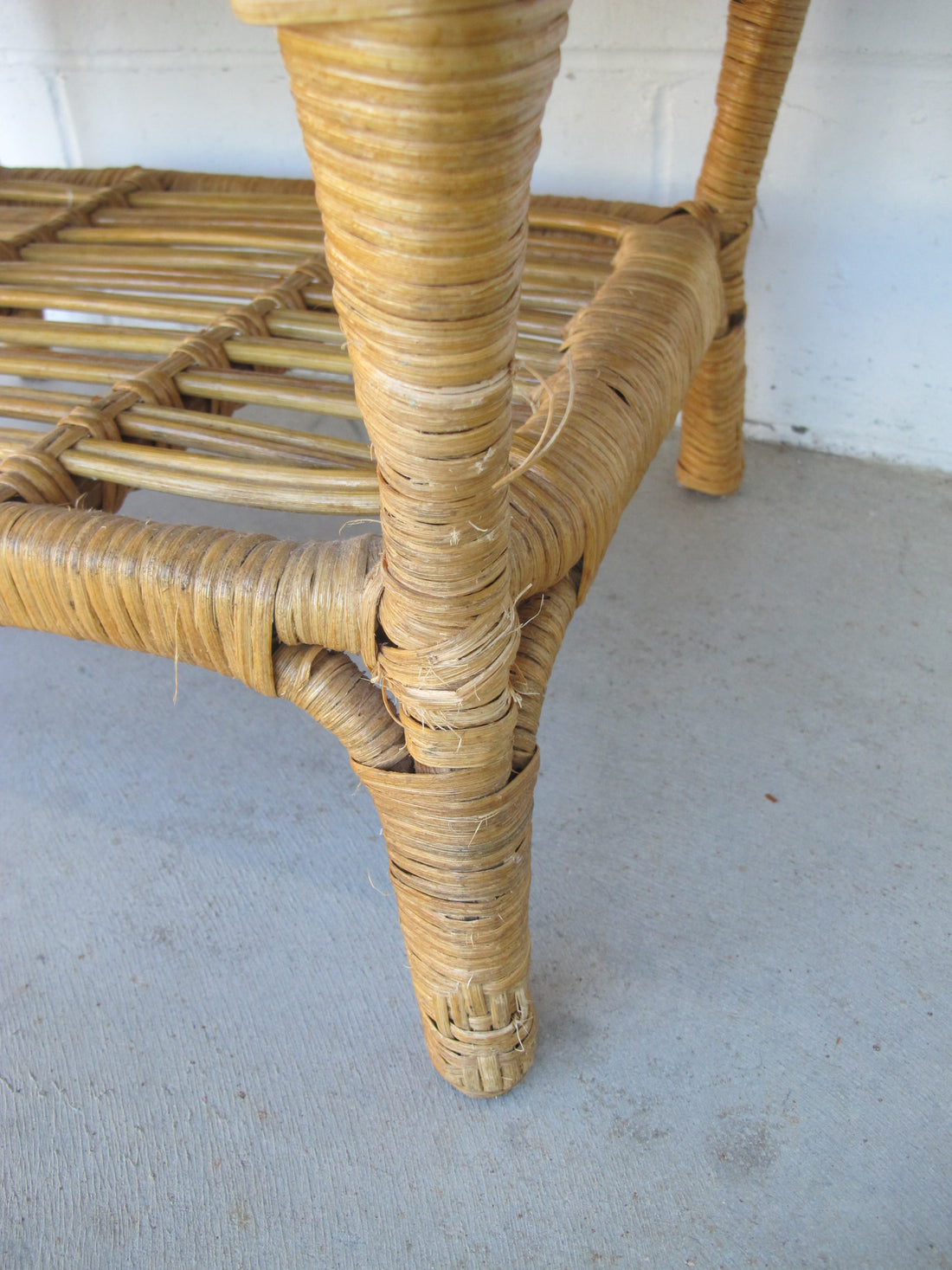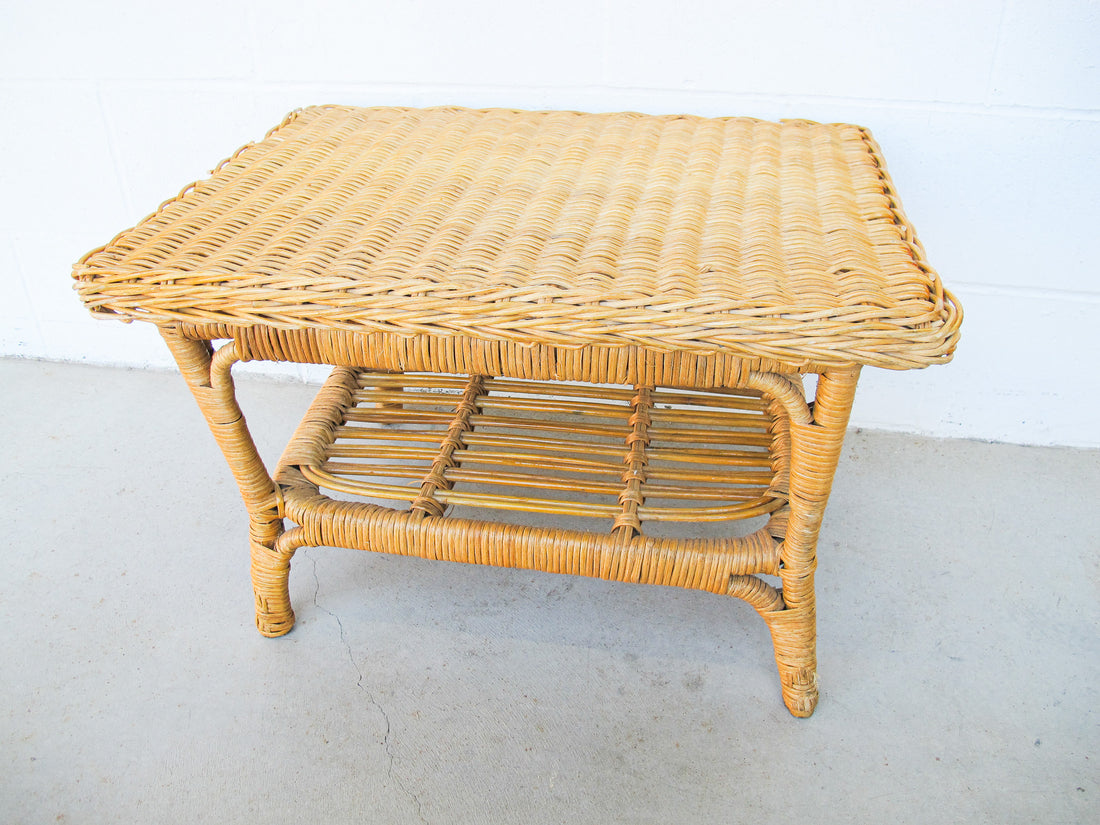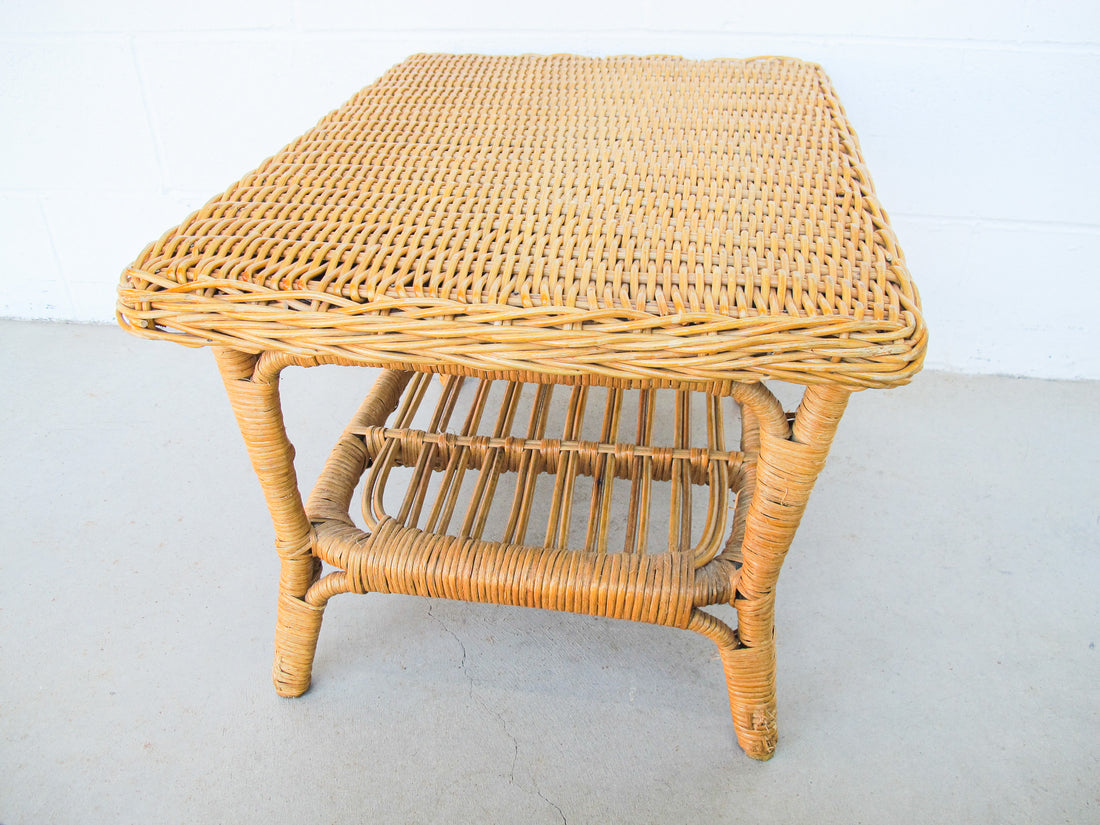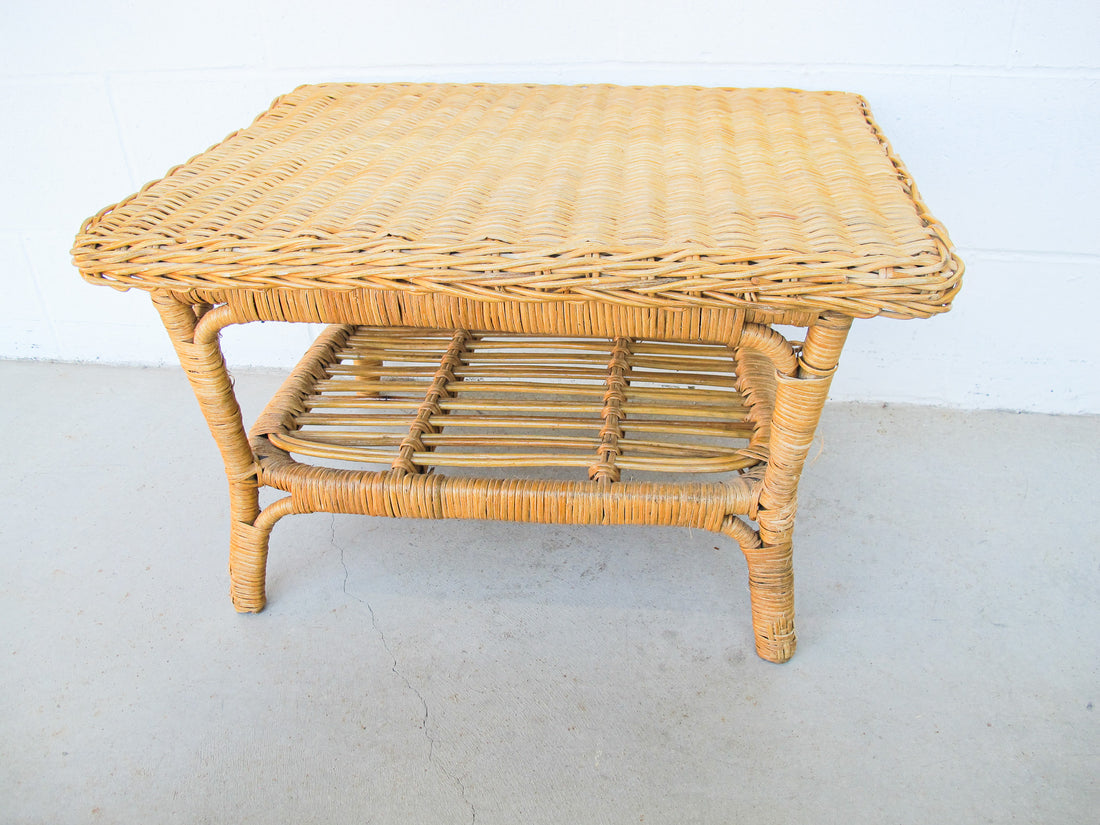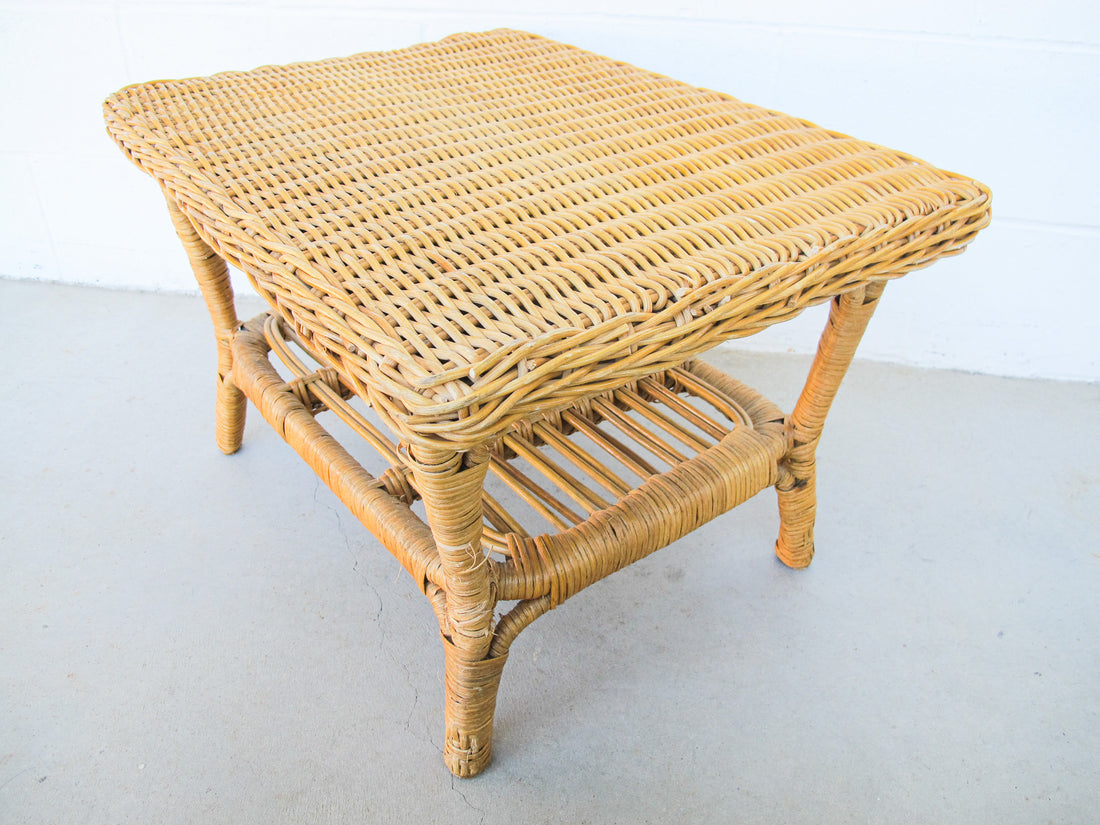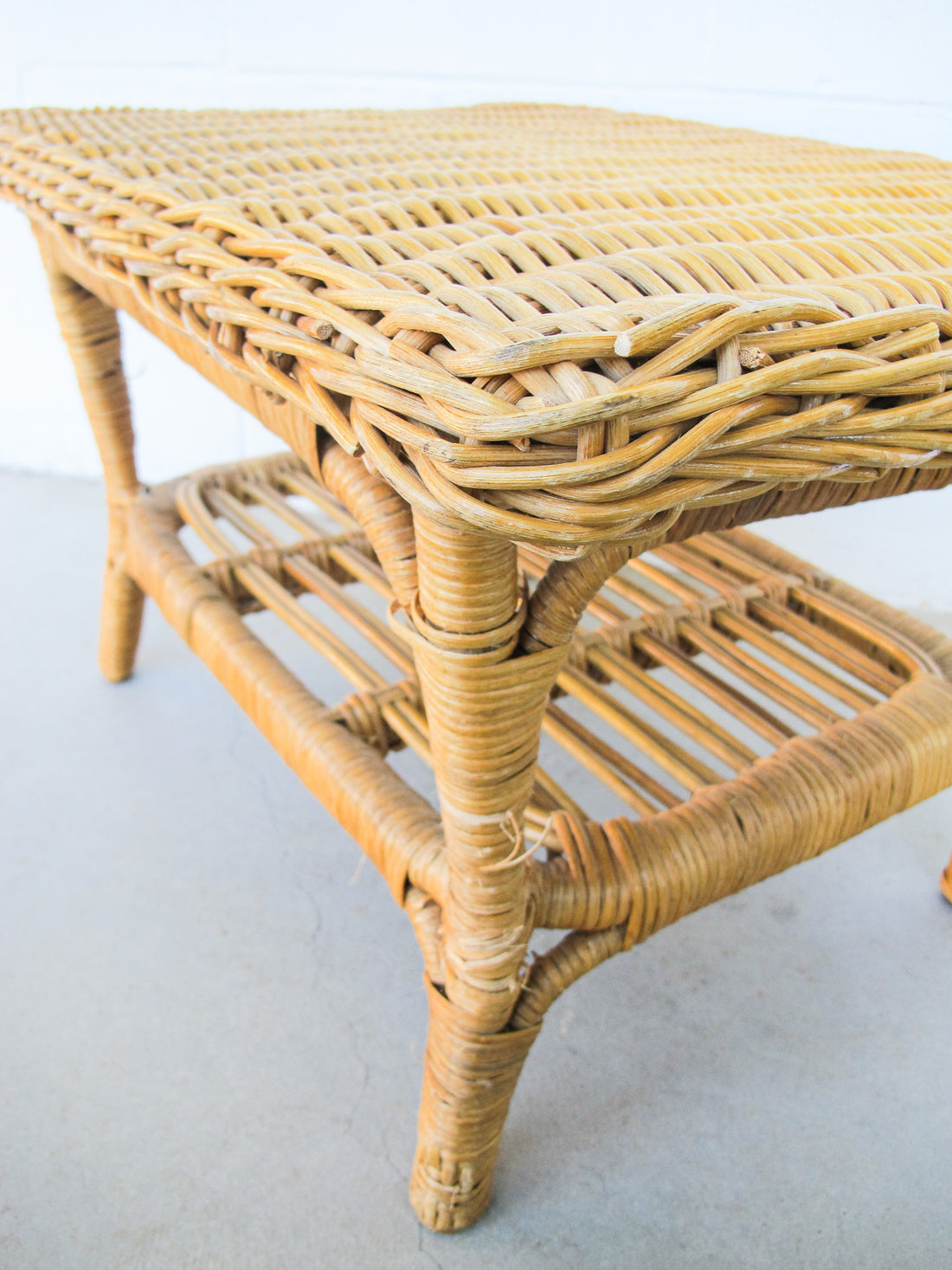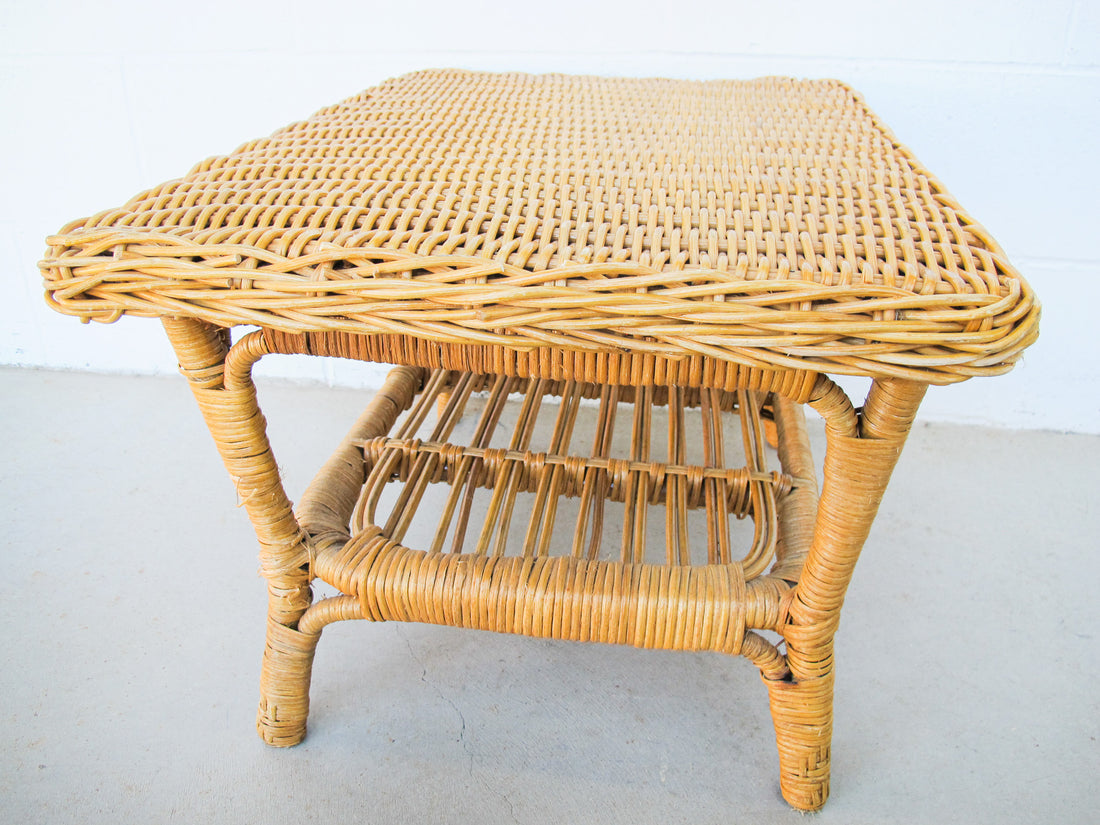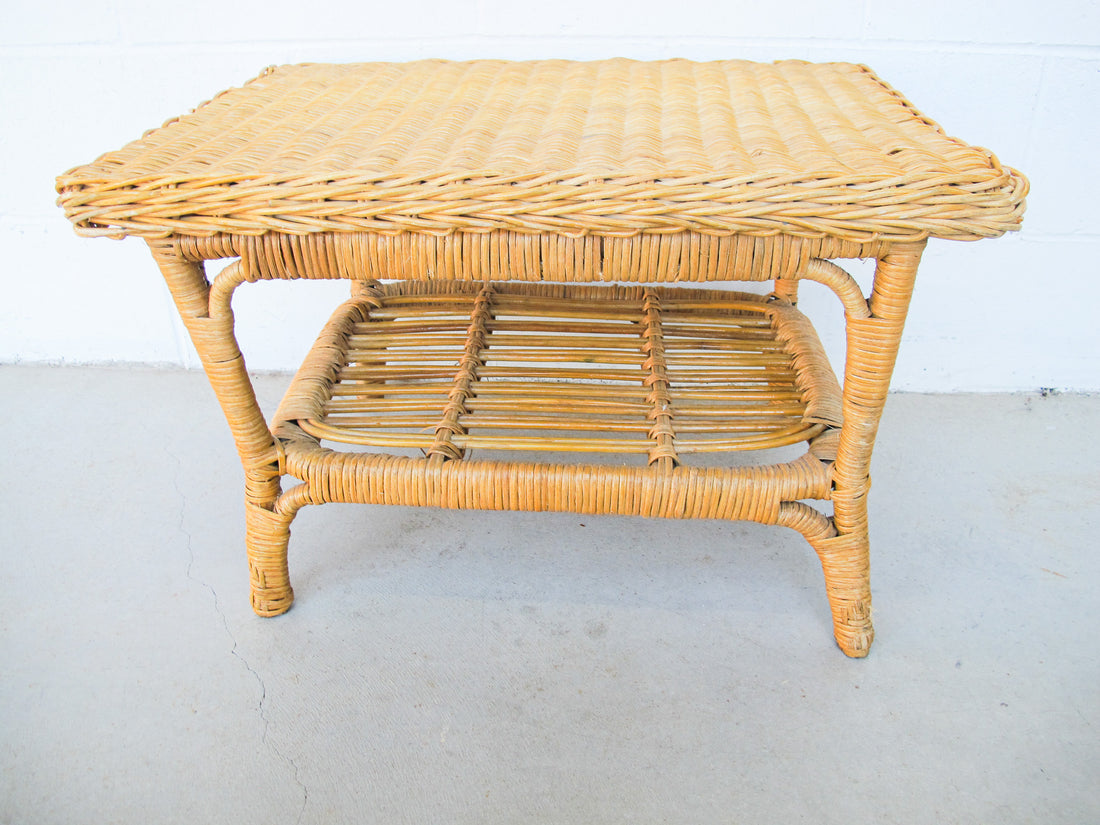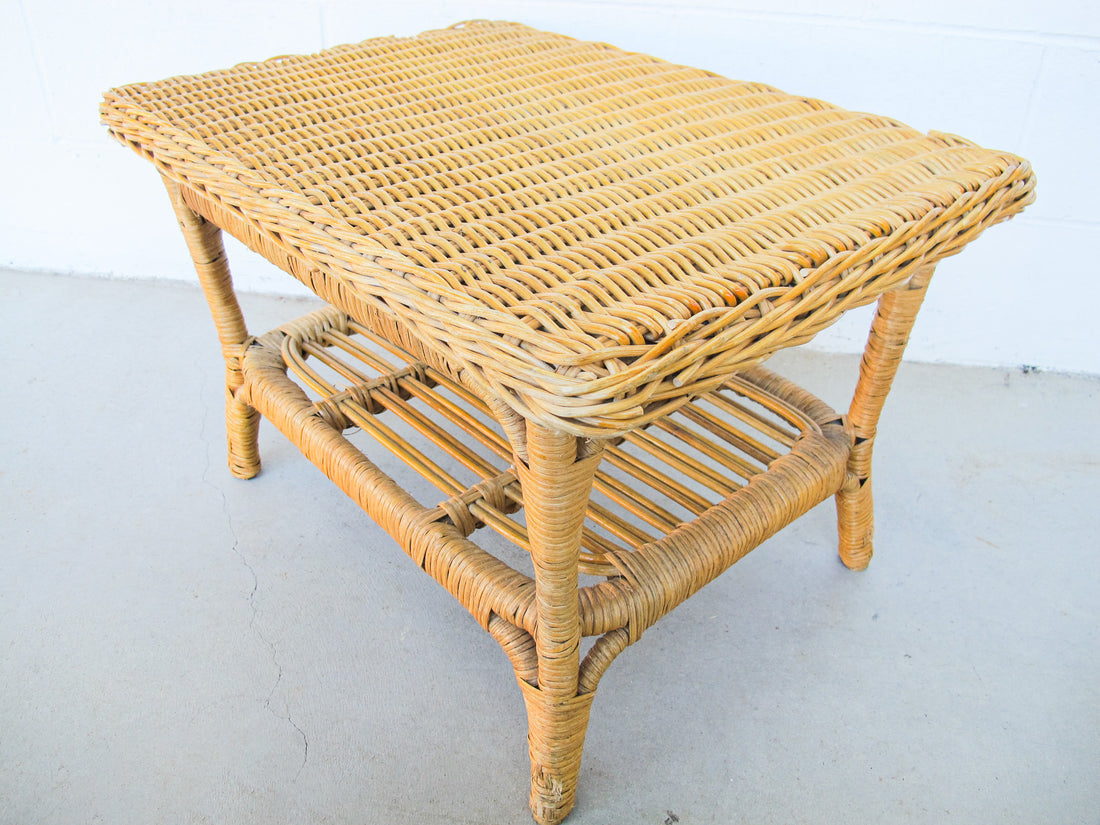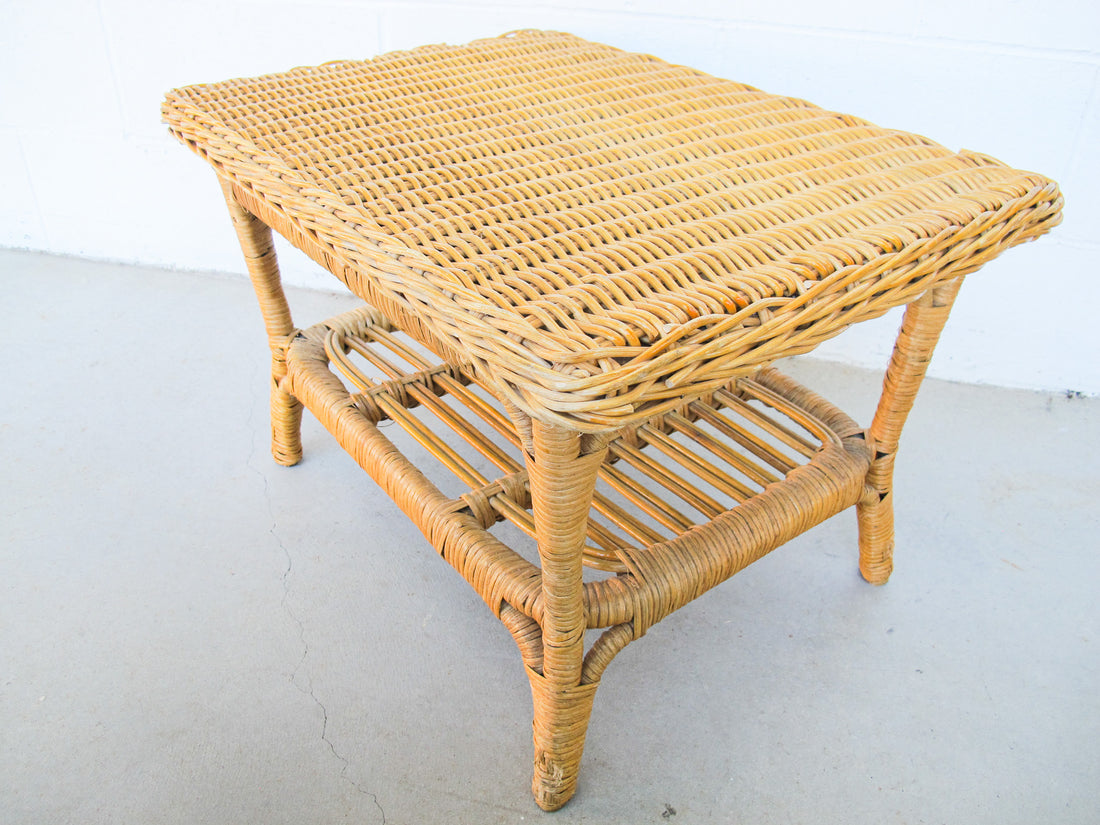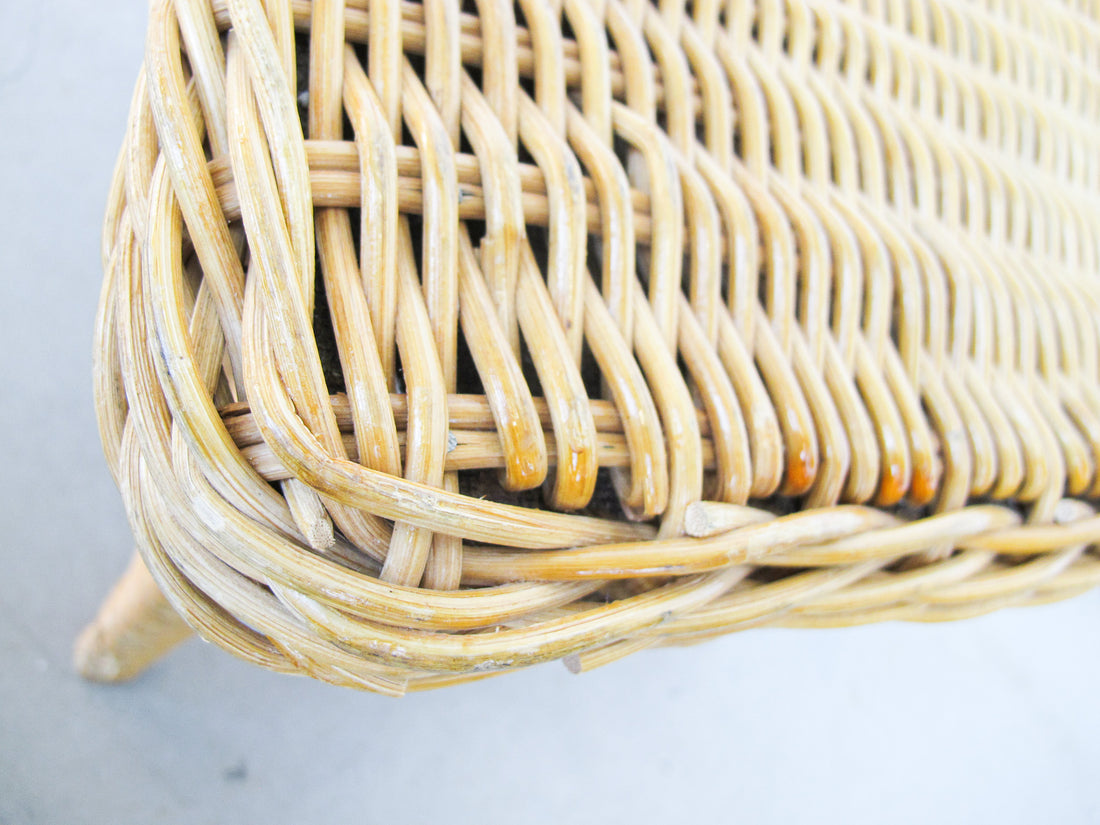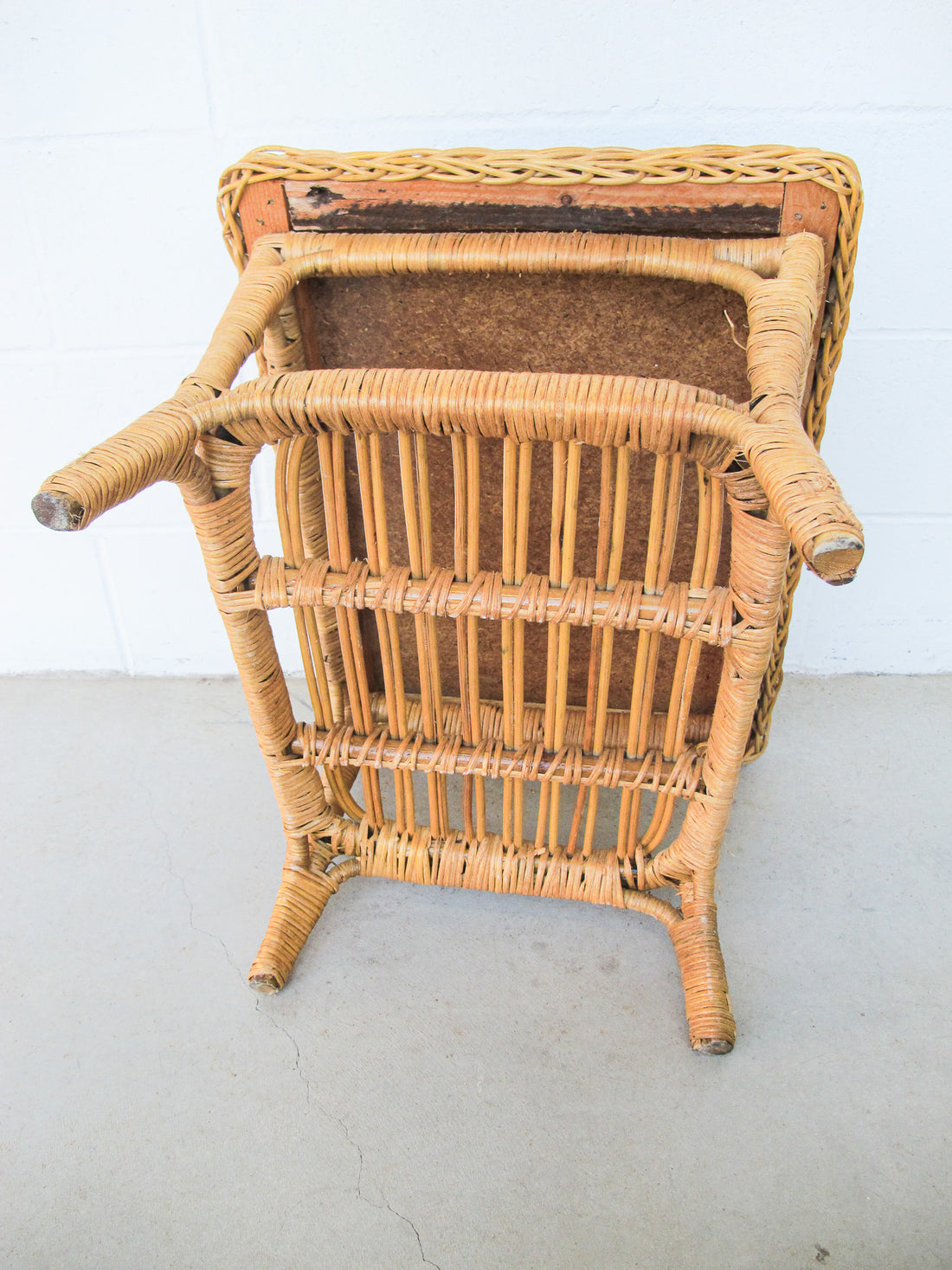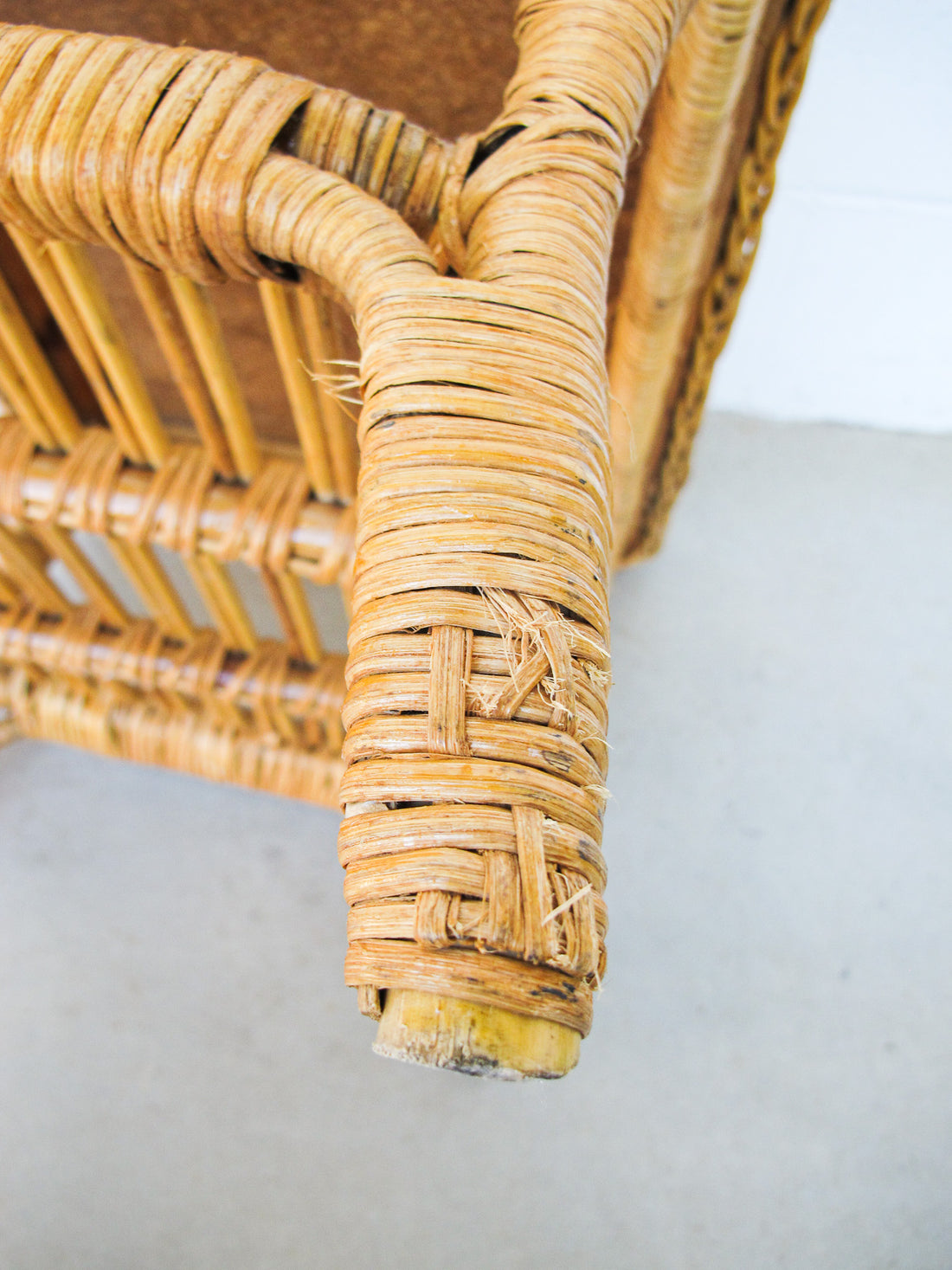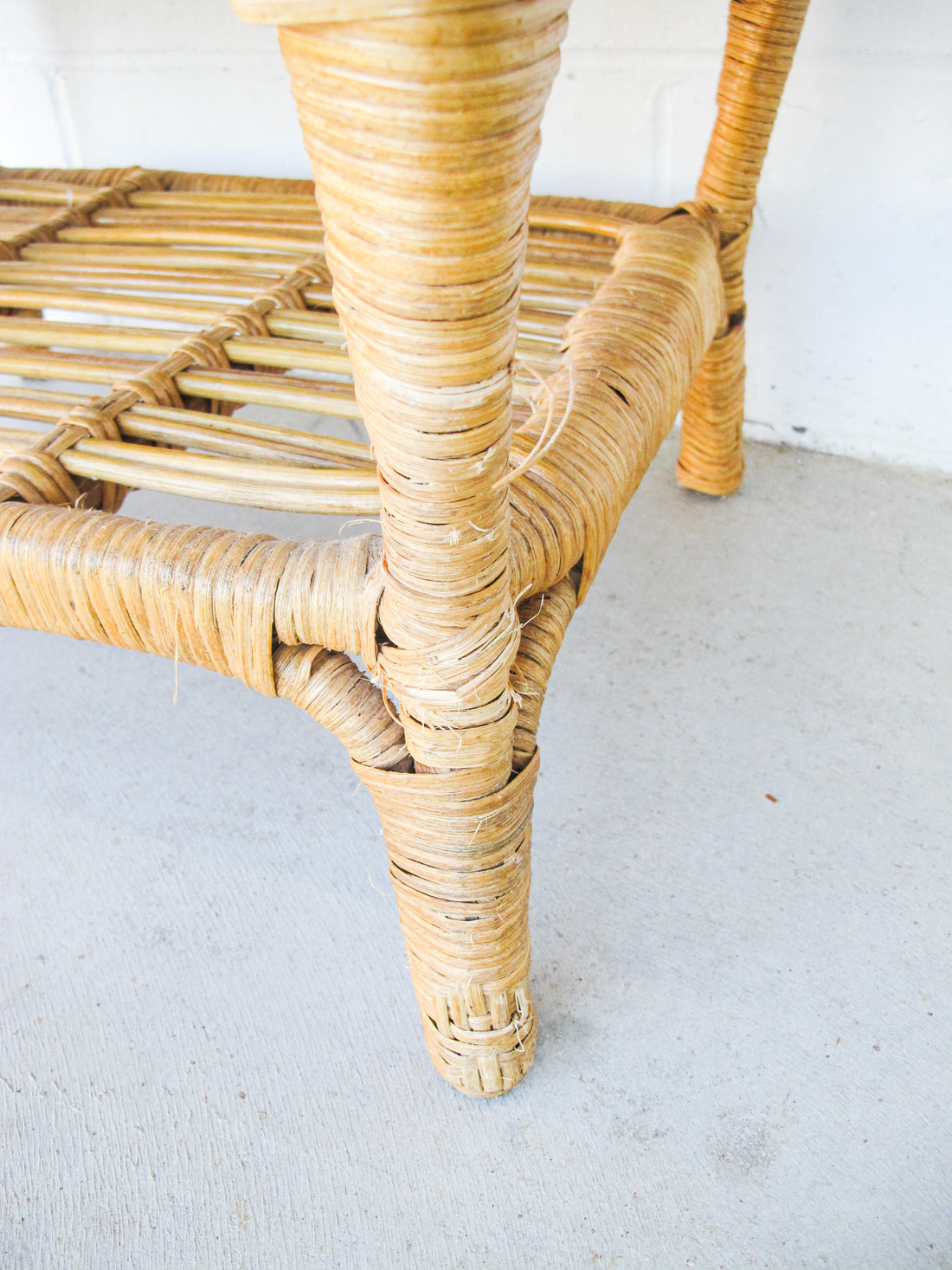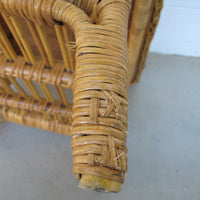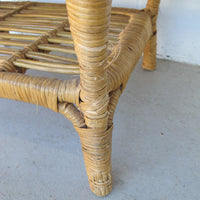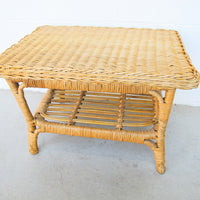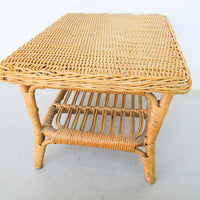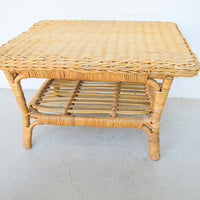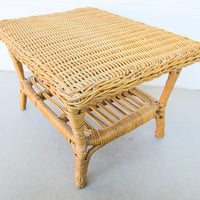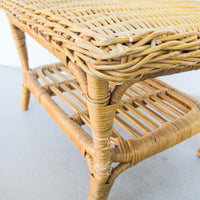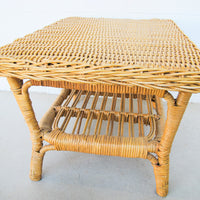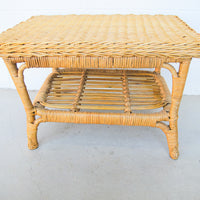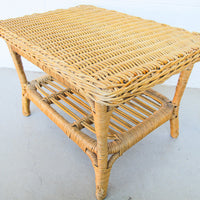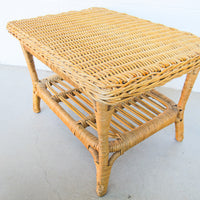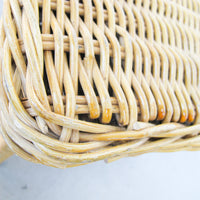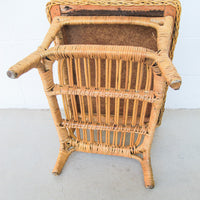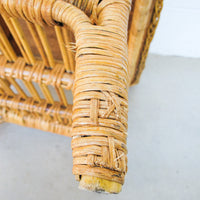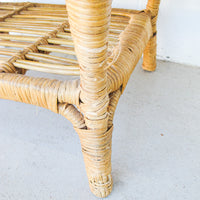 Woven Two-Tier Wicker Rattan Coffee Table
We love the look of these antique woven rattan and wicker tables. This piece has stunning craftmanship from the amazing rattan woven detail on the top to the woven square style bottom shelf. decoration.
This table is missing some of its original bounds around the legs. One on the upper portion of one leg and the bottom on another as seen in photos. Overall the table has a bit of weight with the solid wood table top and bamboo detailing. 
Measures - 25" L X 19" W X 15.5" H / Second tier measures - 19.25" L X 15" W x 6.4" clearance height between shelves