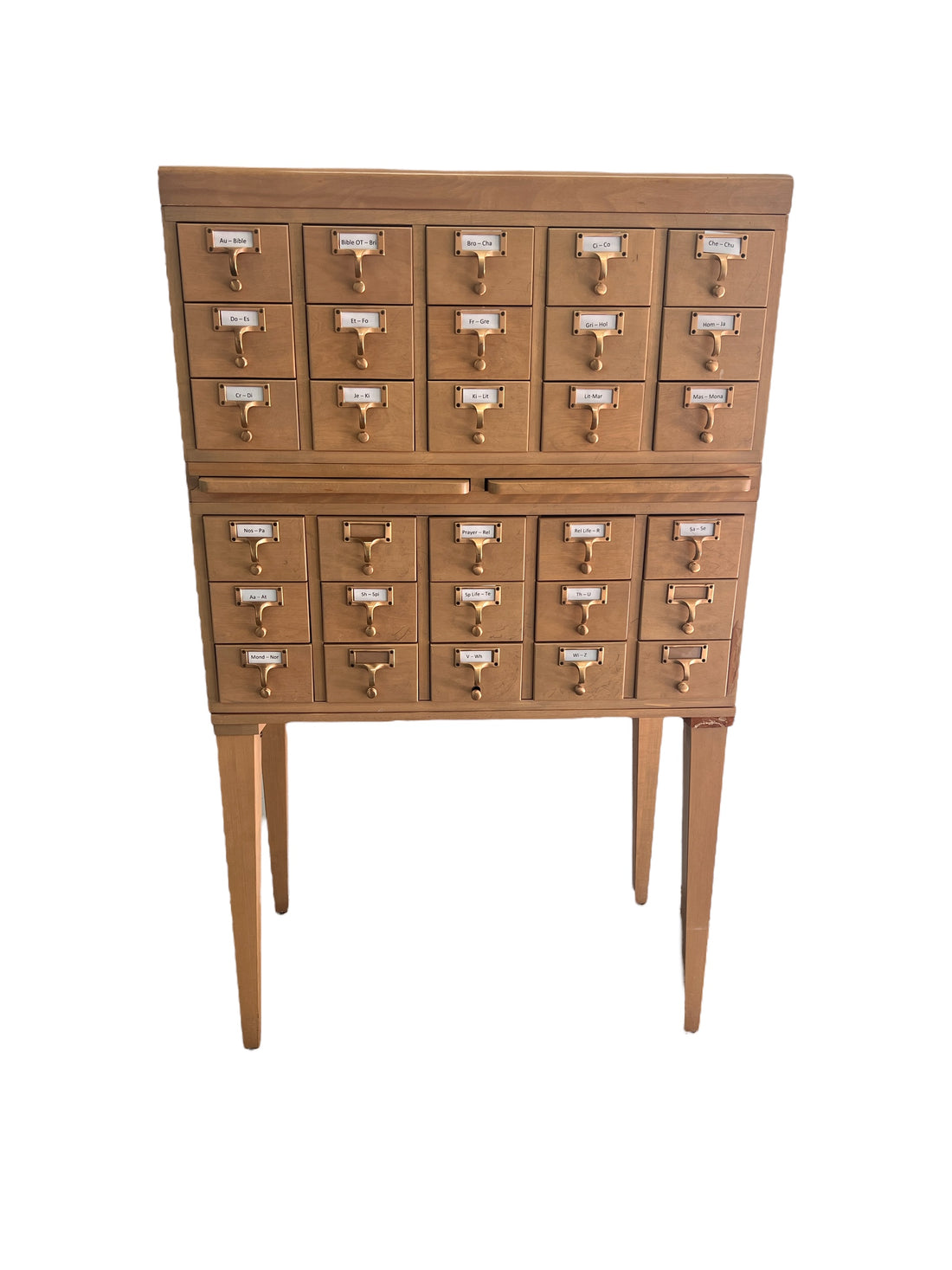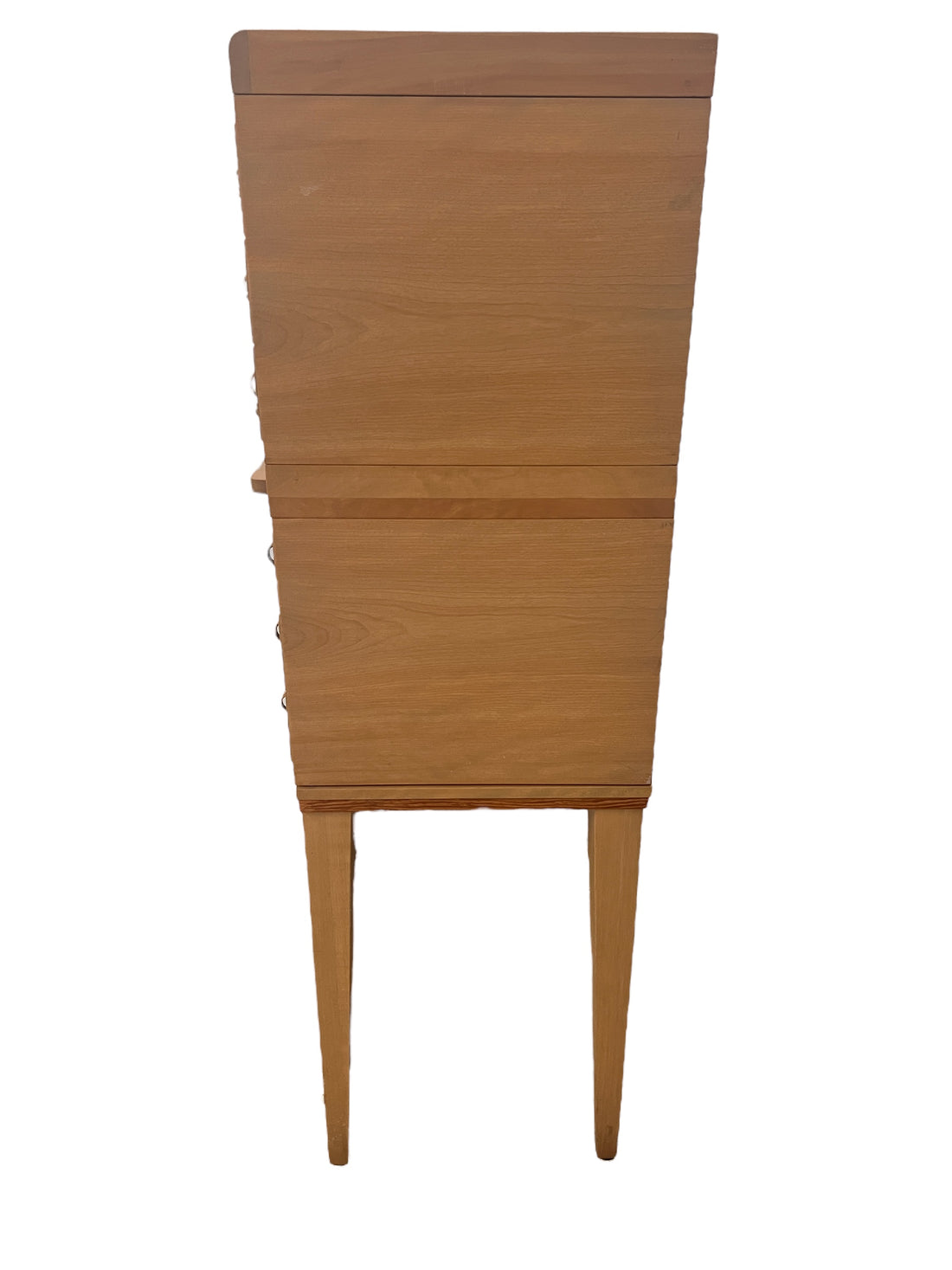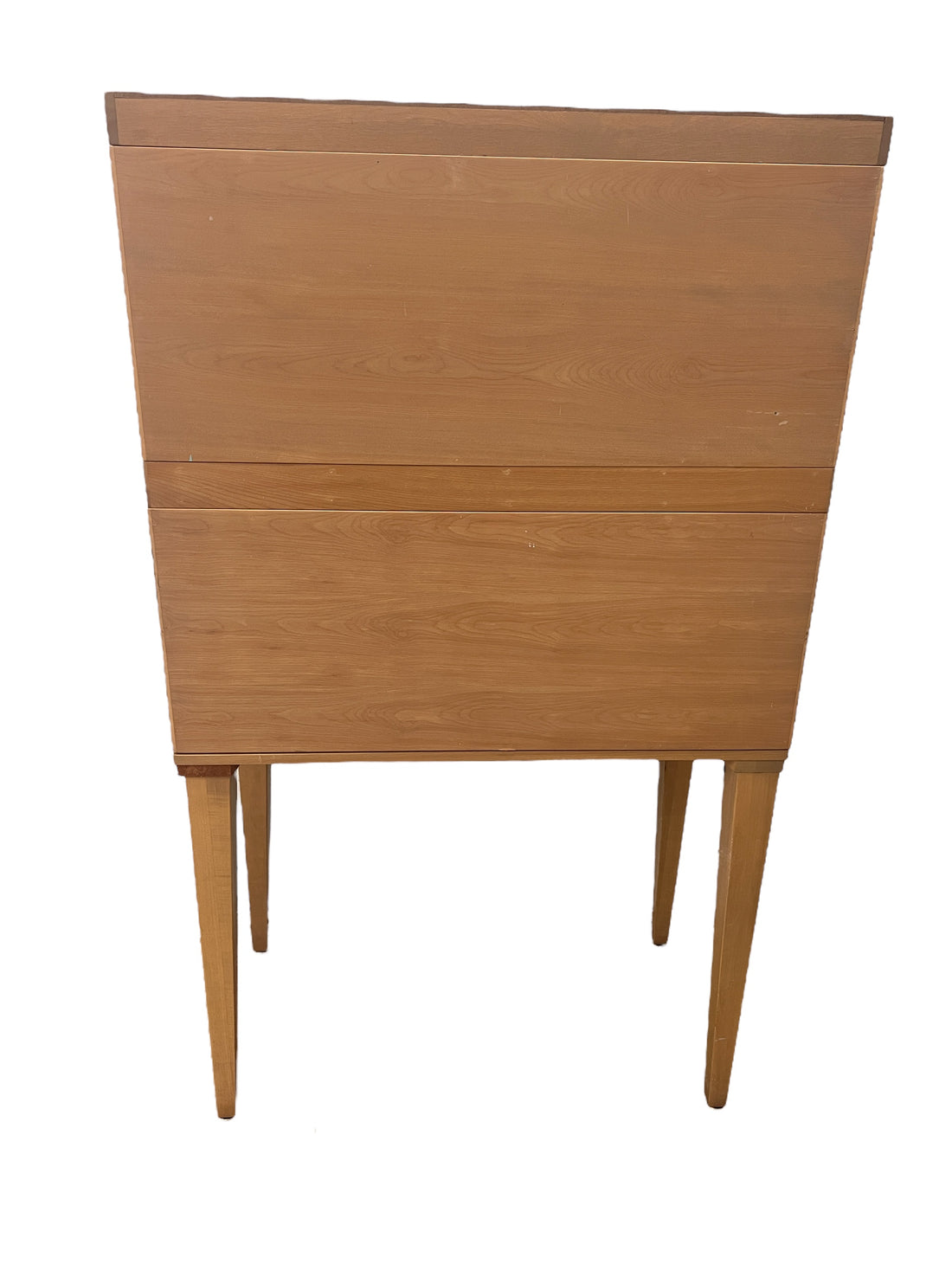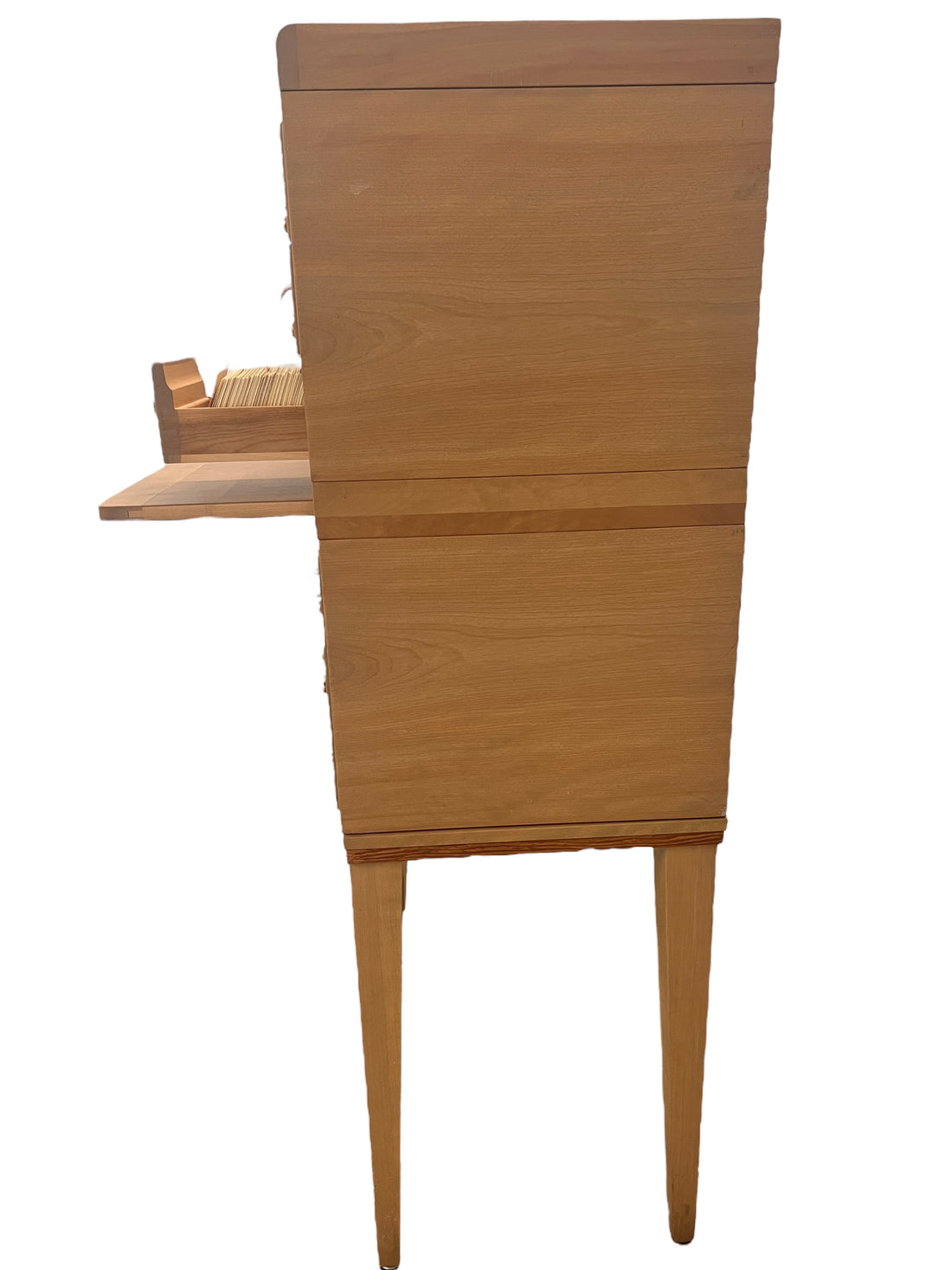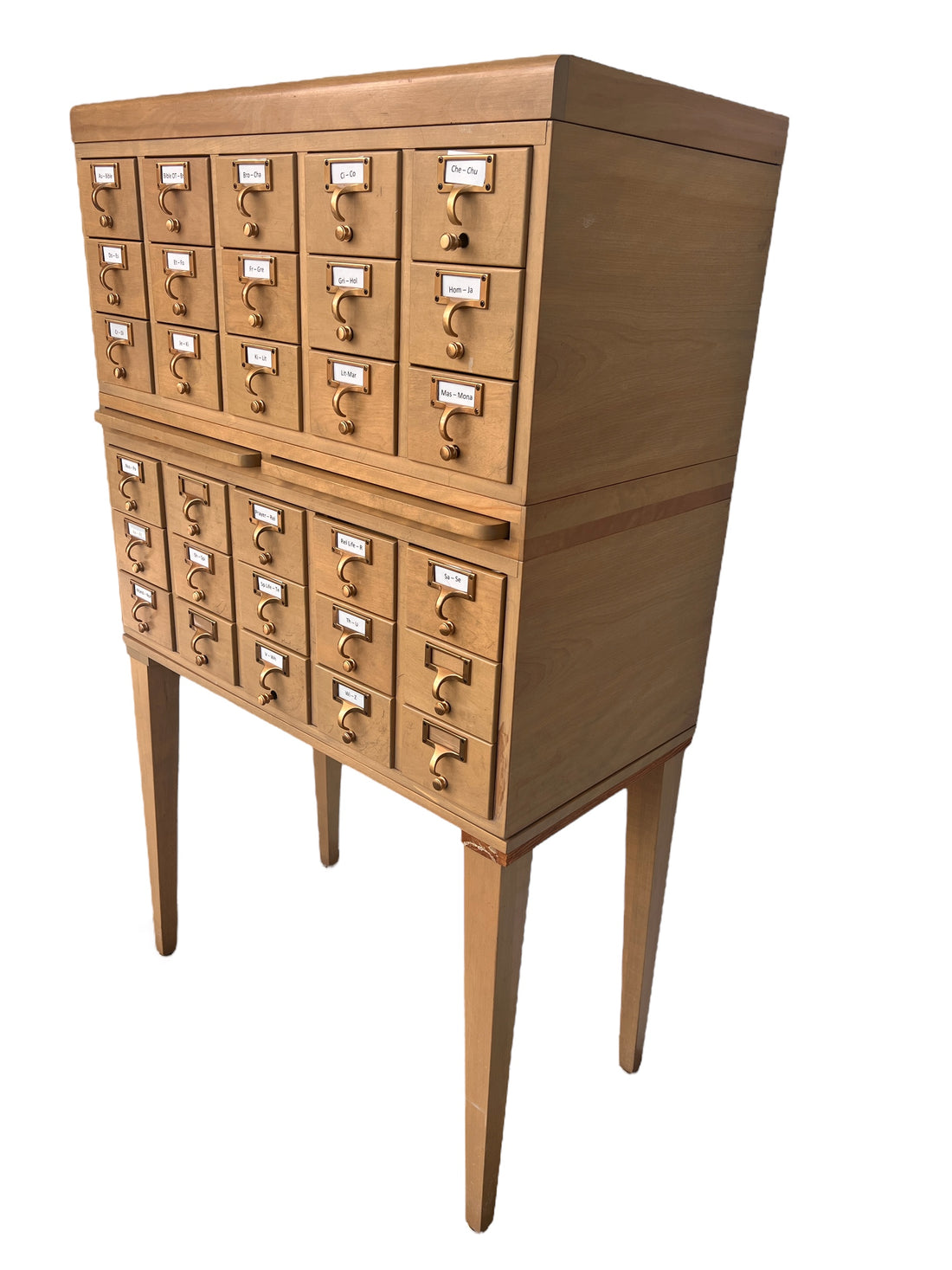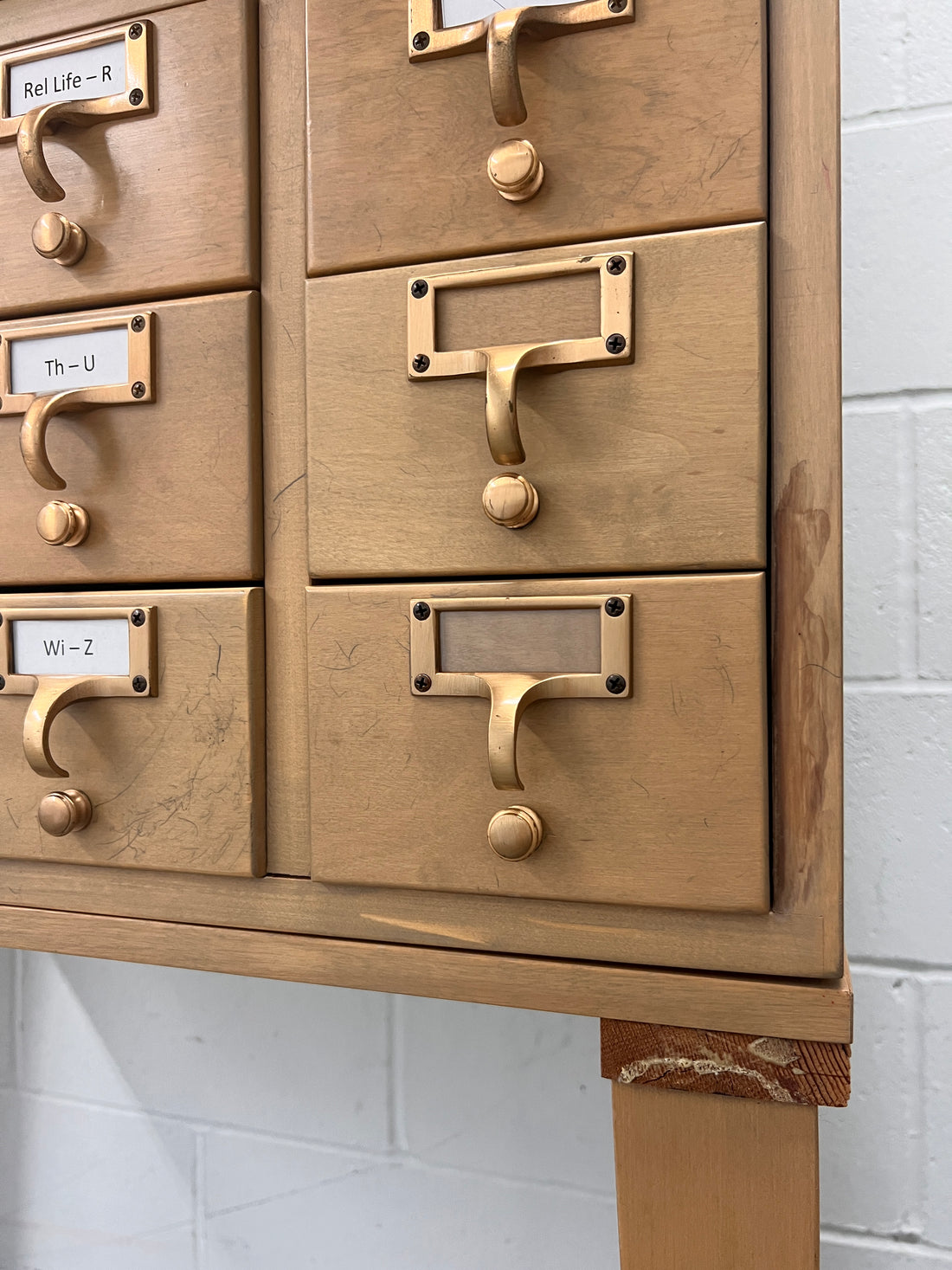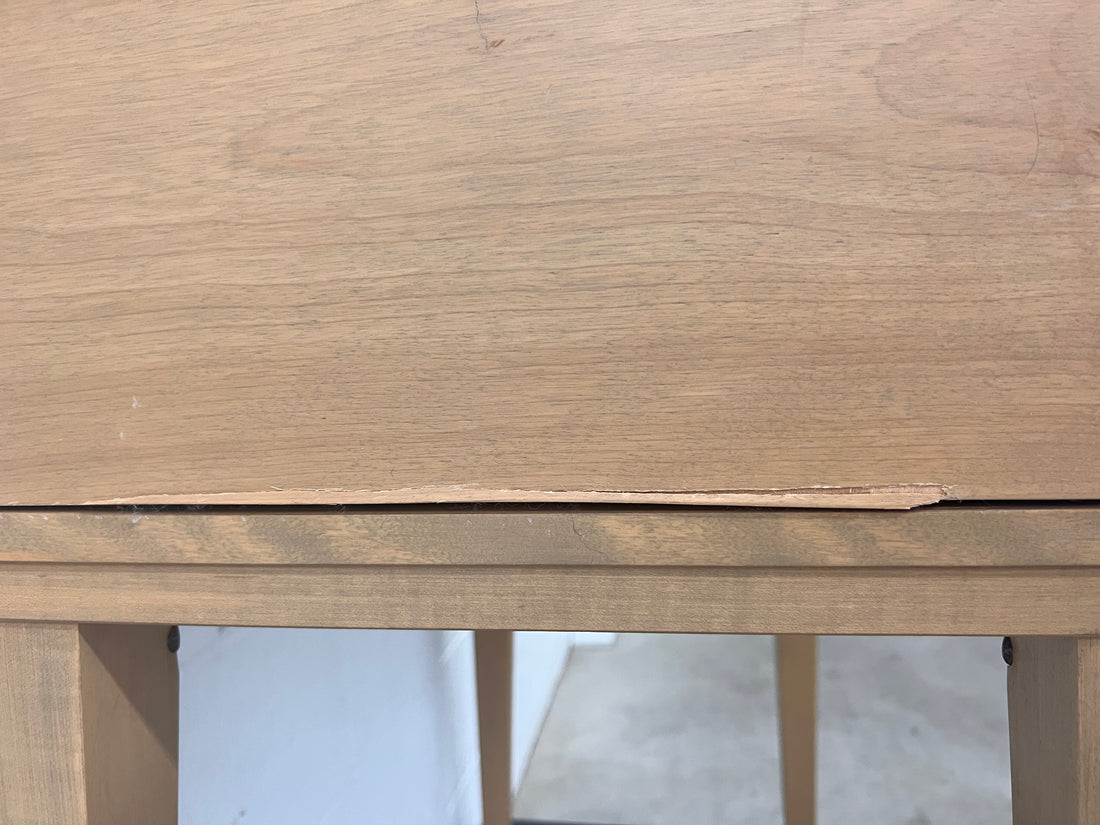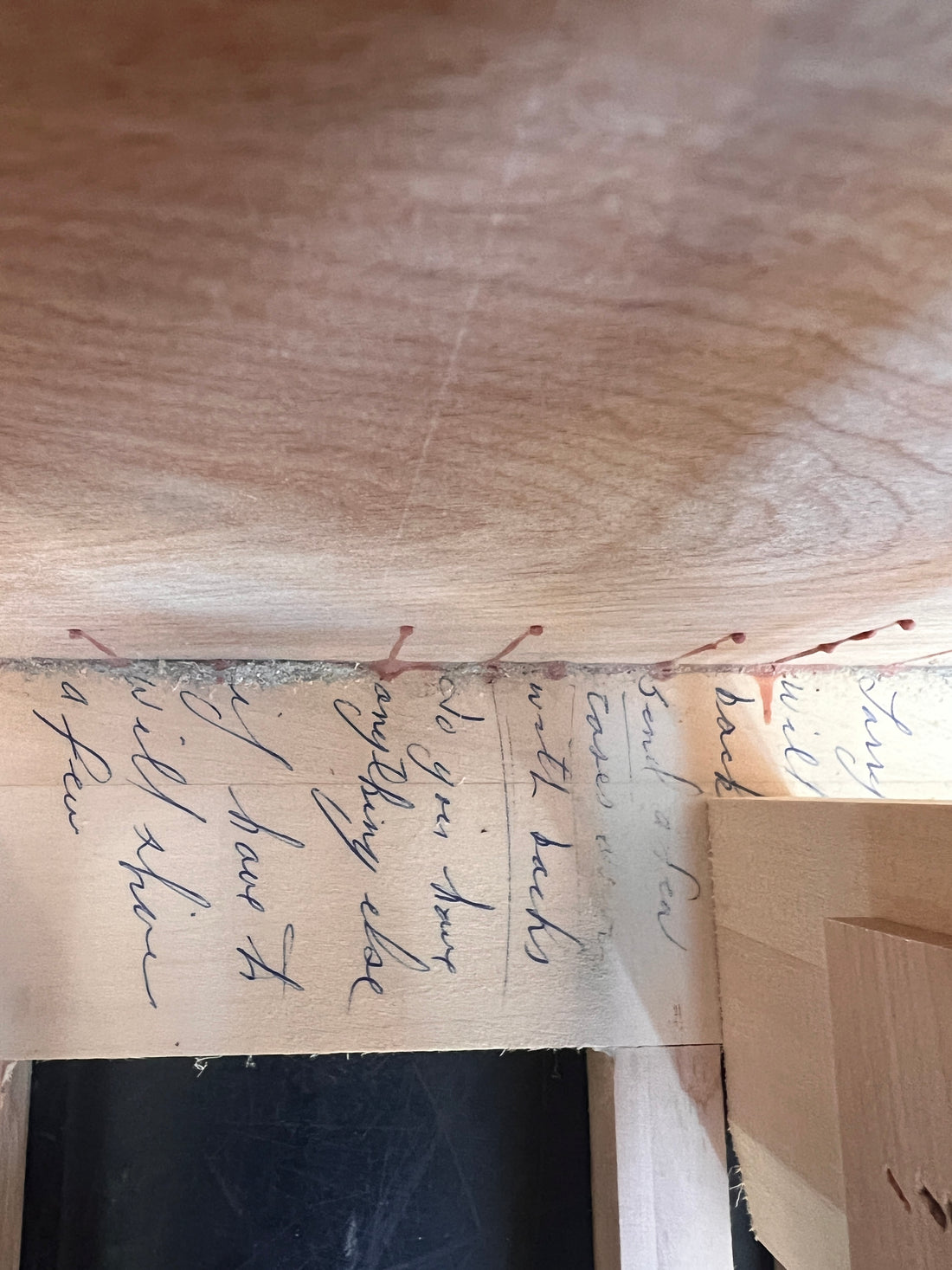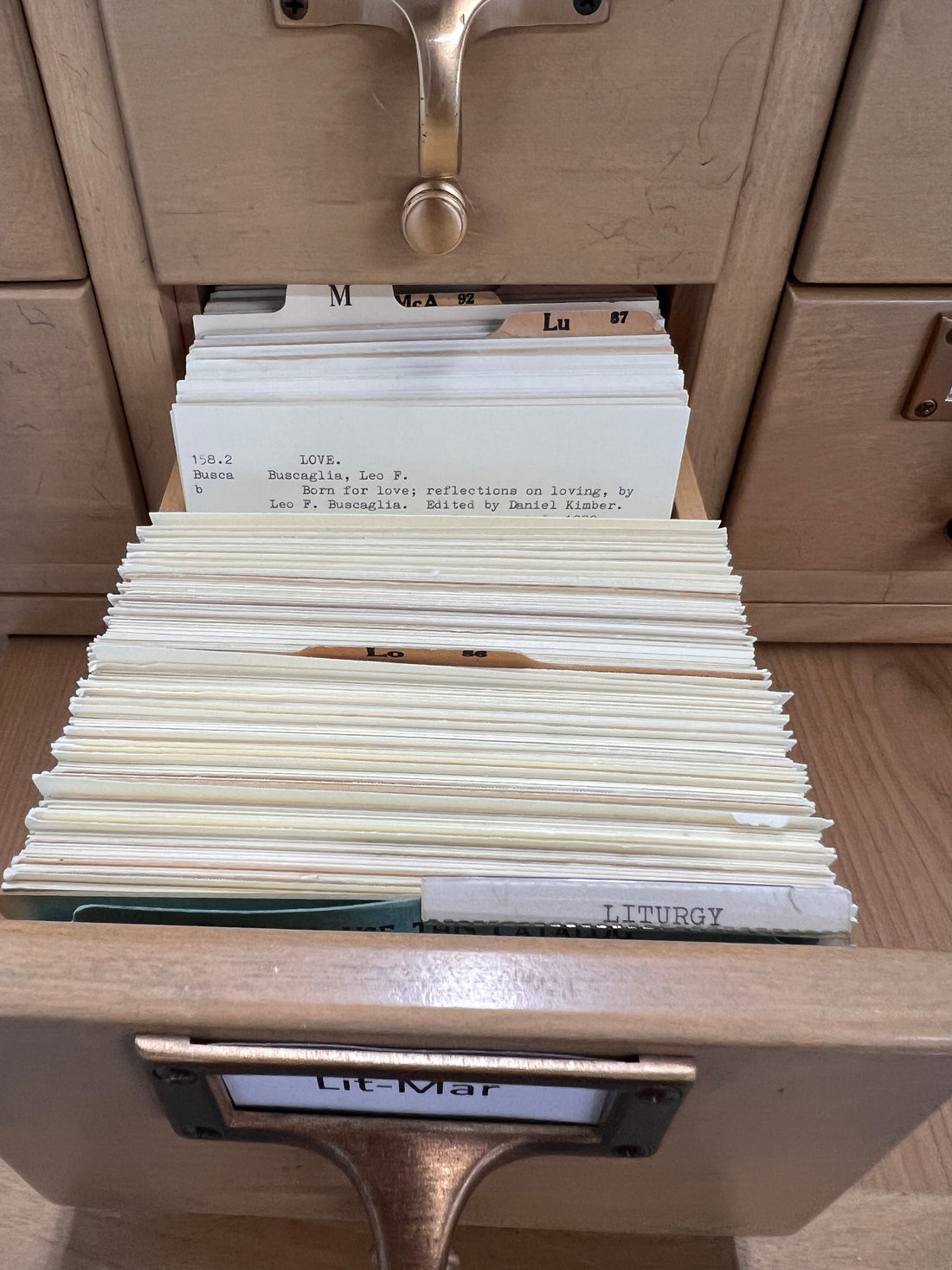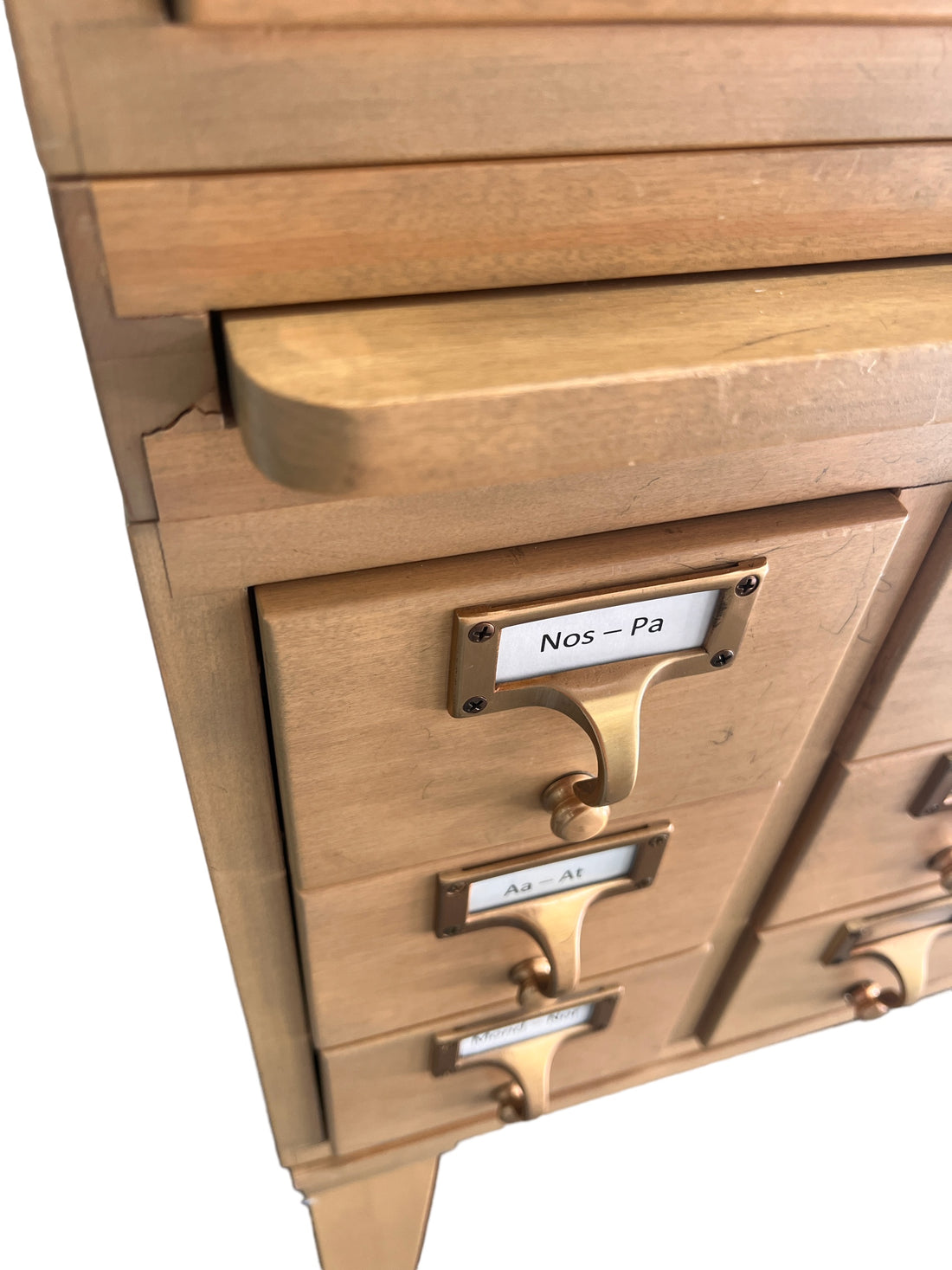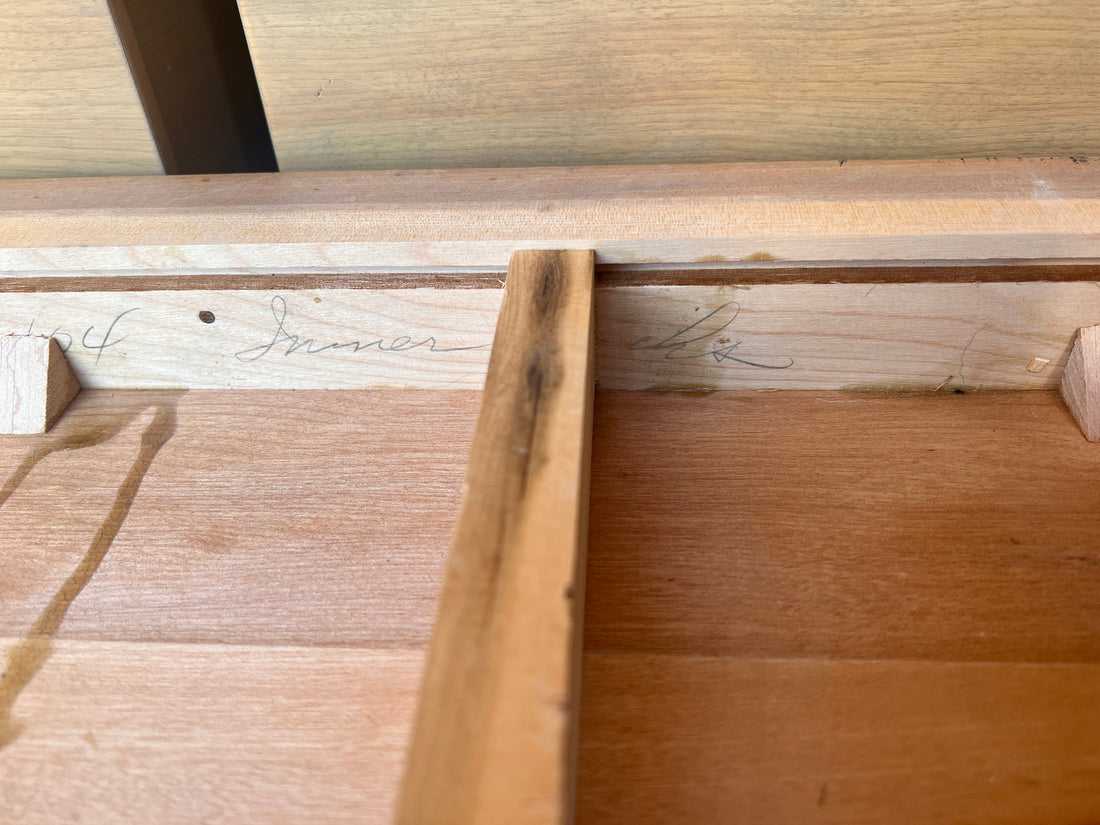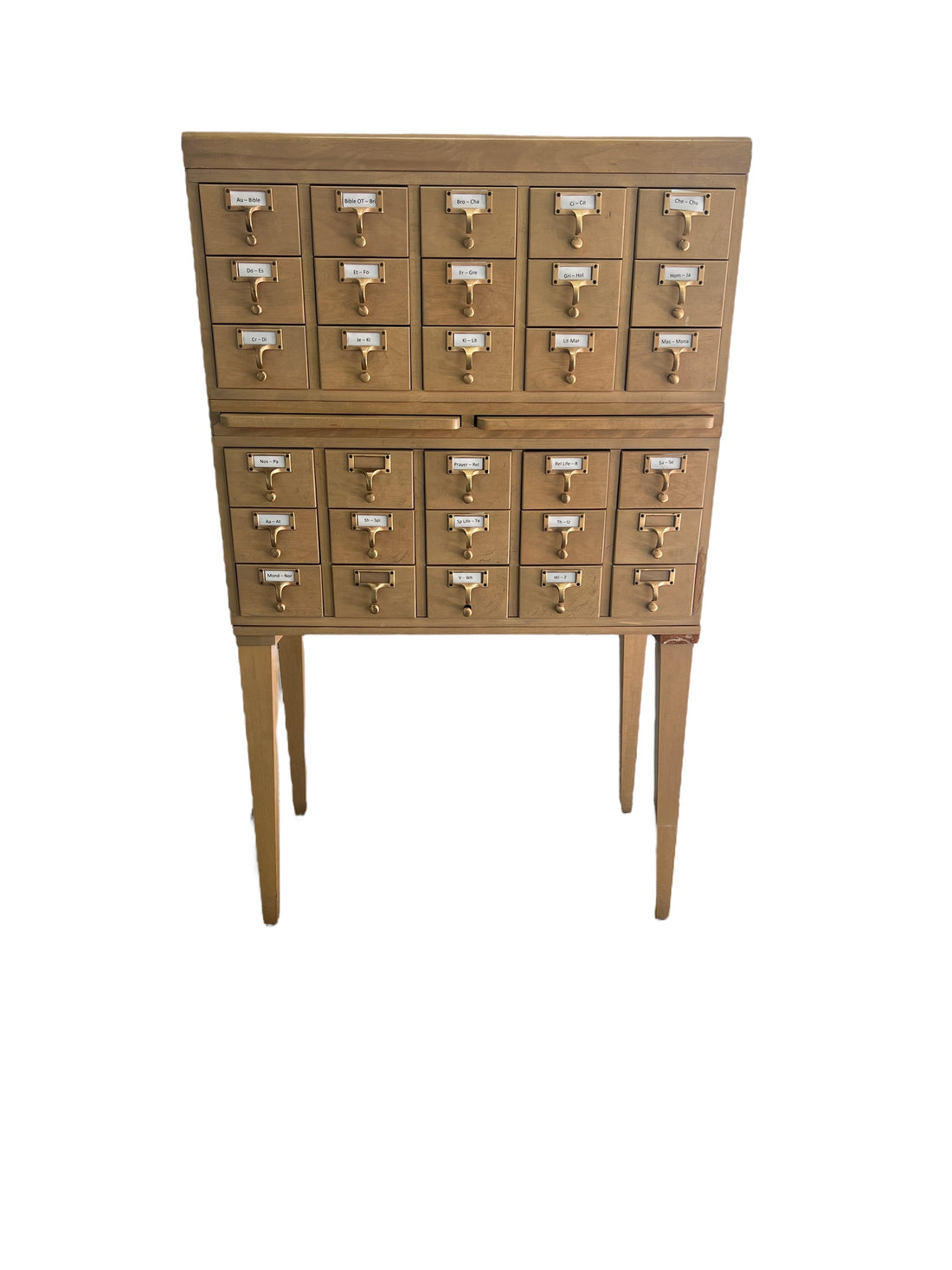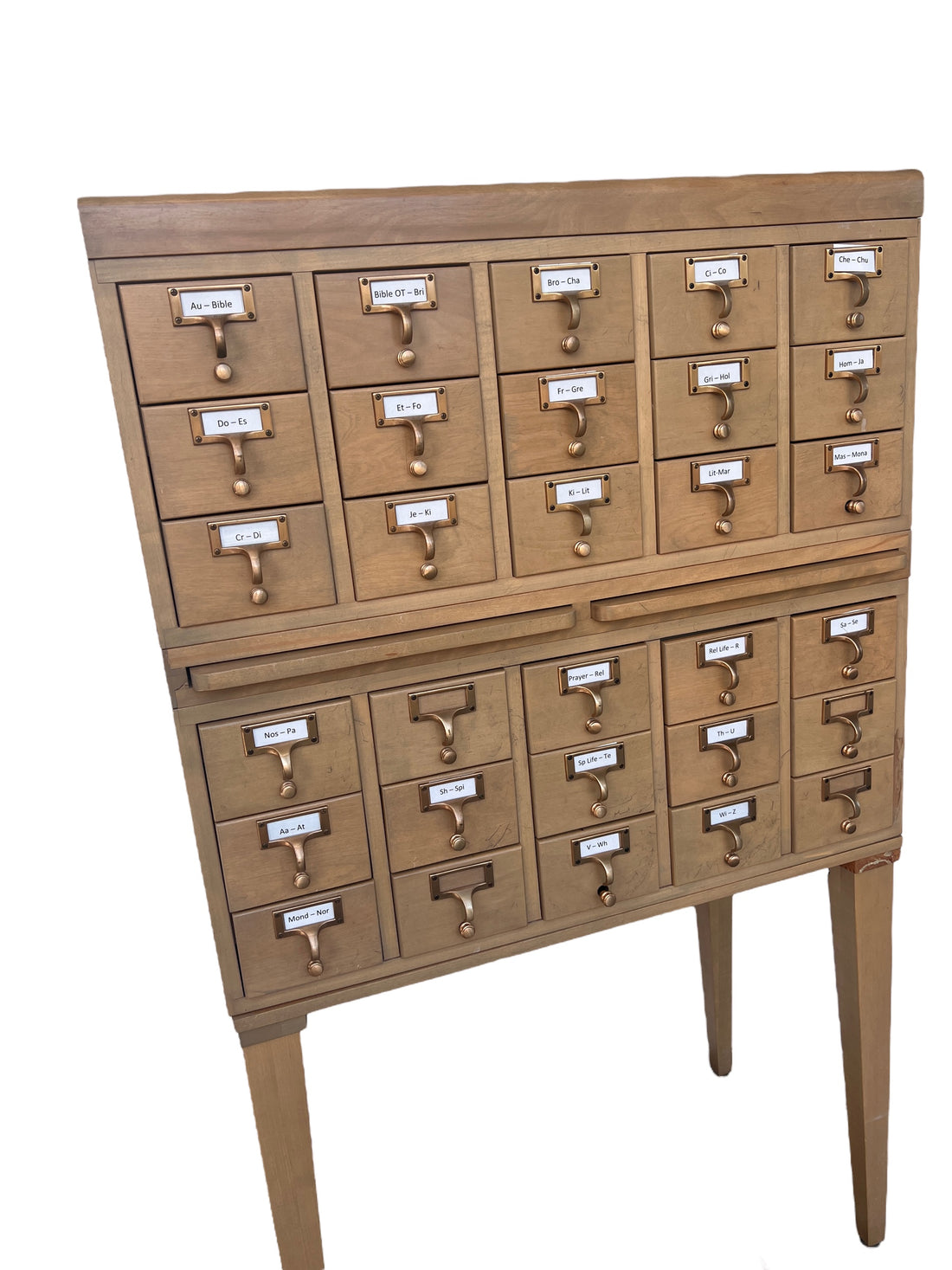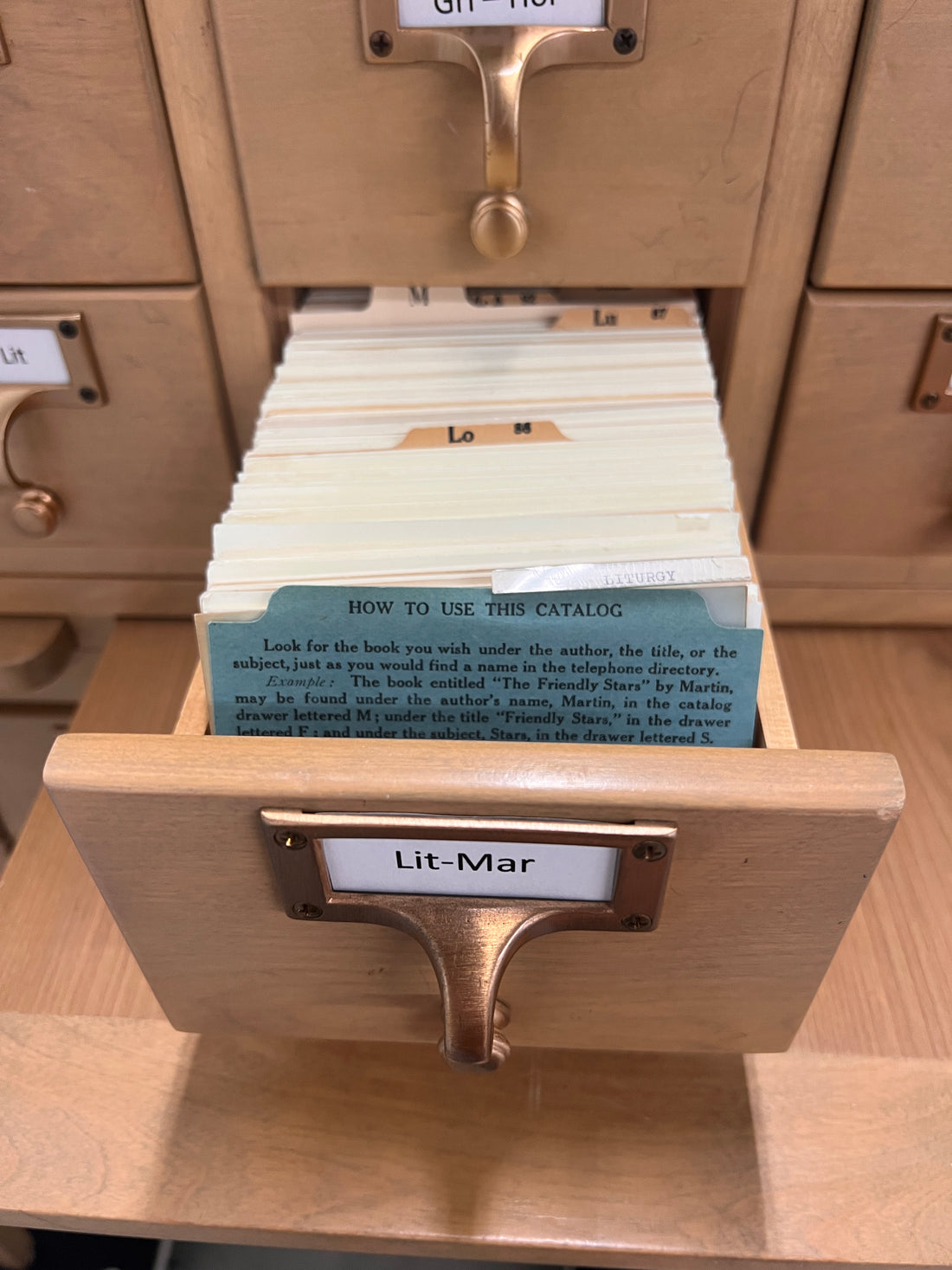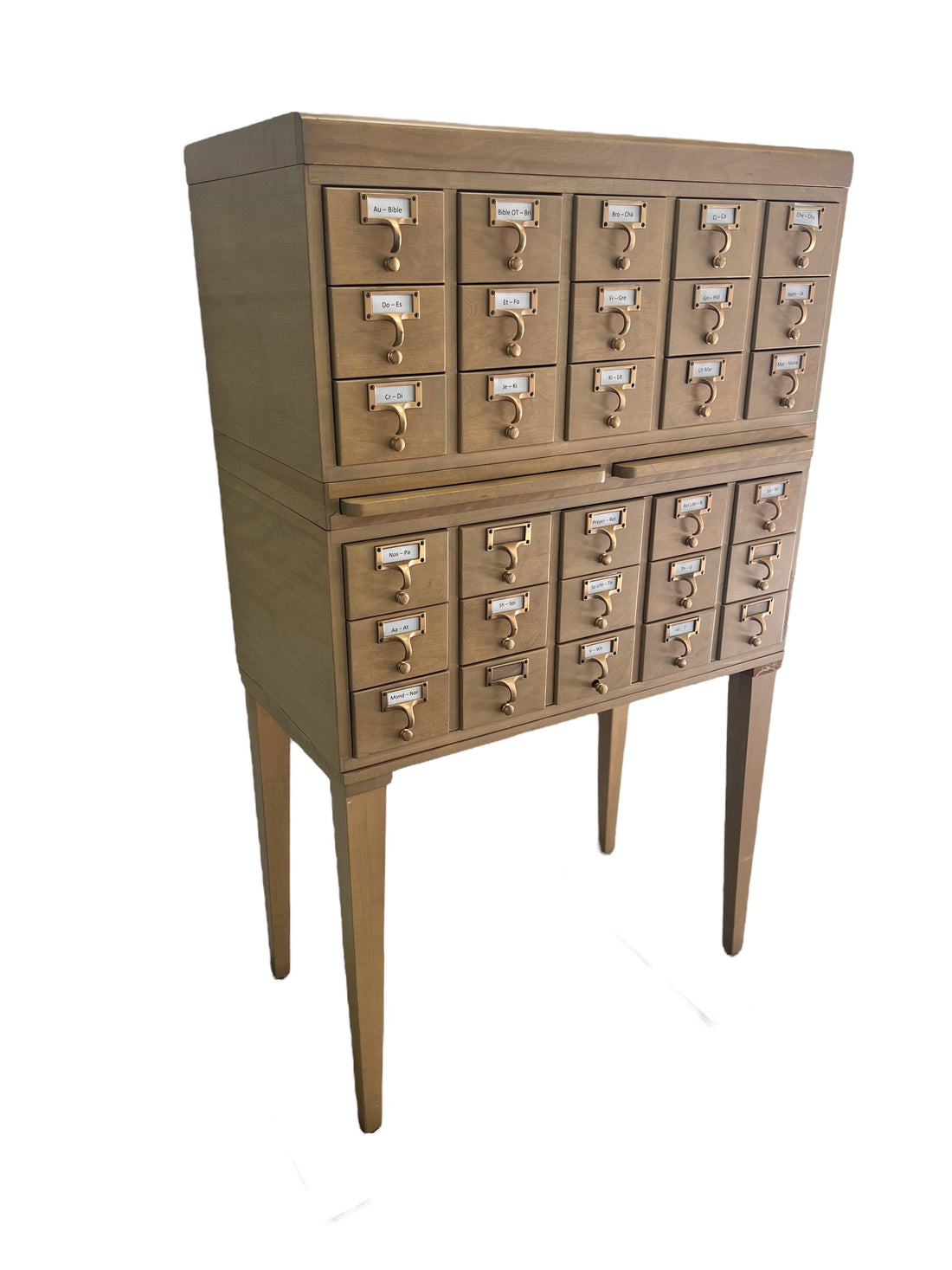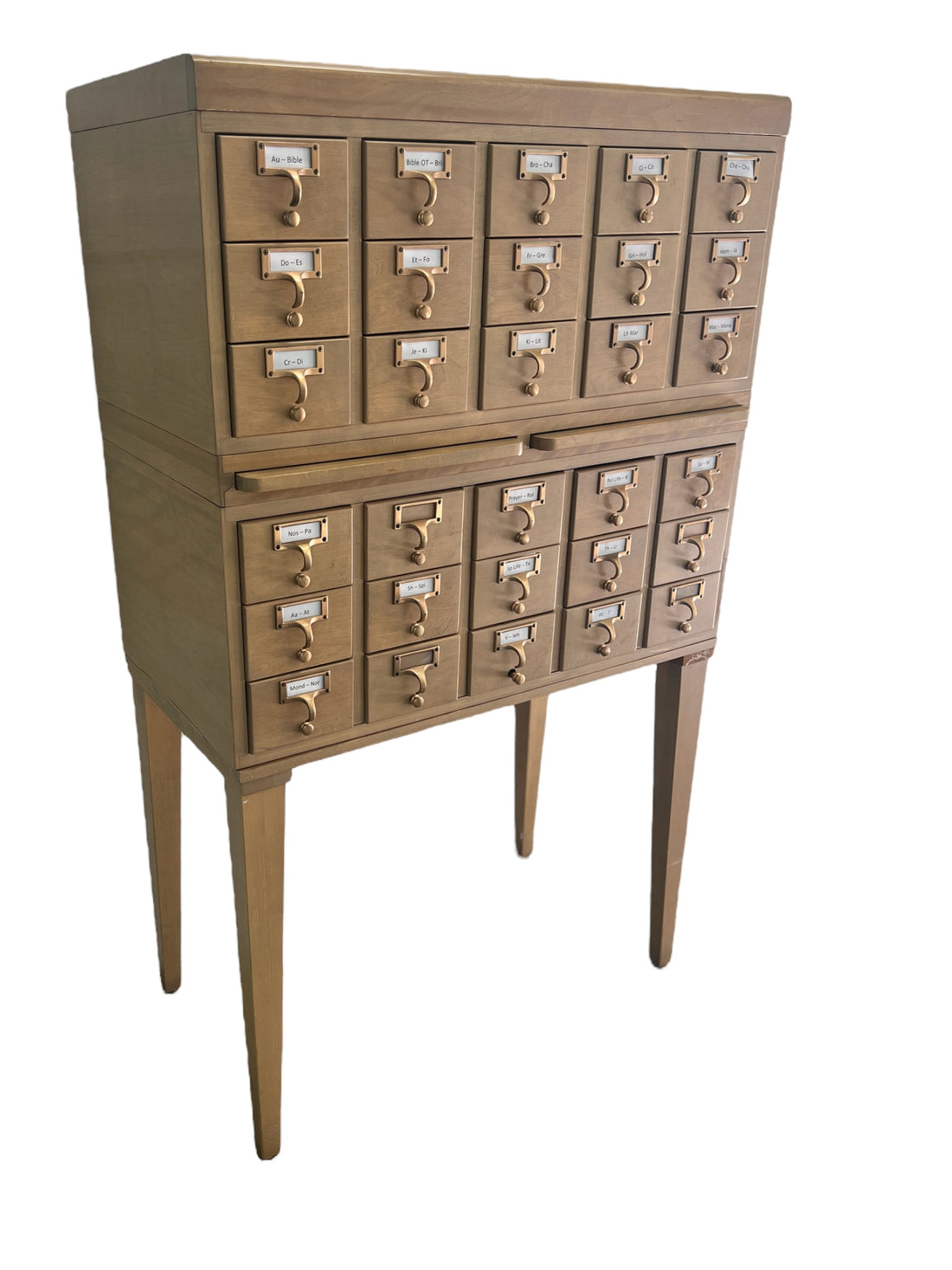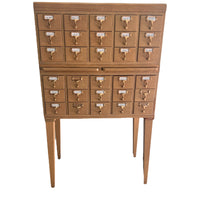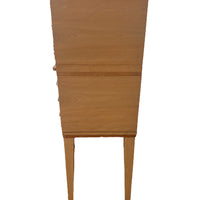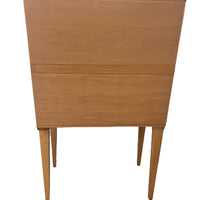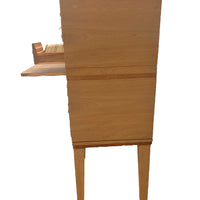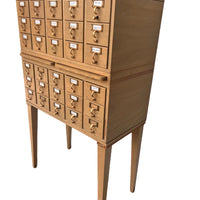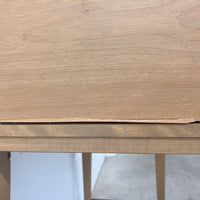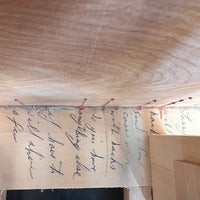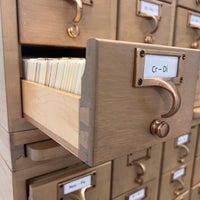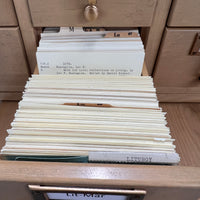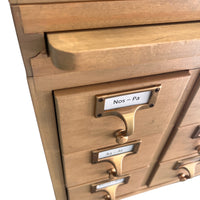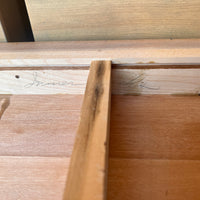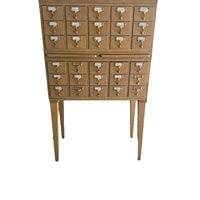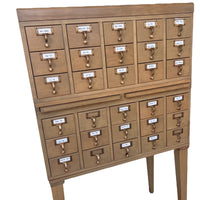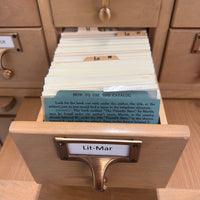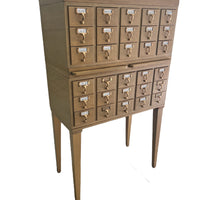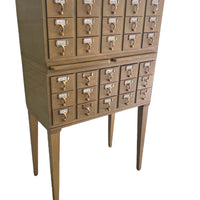 30 Drawer Standing Card Catalog Index Cabinet Vintage
Beautiful 30 drawer light stain vintage card catalog library index cabinet. This incredible 5 stackable piece of furniture came from a nunnery out in Silverton Oregon. It will come with all of the original book cataloging index cards that originally came with it from the library it cataloged. 
This piece is so beautiful and so rarely do you find a whole set with the legs etc. This piece is also special in that when we reviewed all the segments, we found a signature and messages under the lid and in one of the top segments. Perhaps a secret message or the name of the person who owned it before it ended at the church library. 
This piece is vintage and has some wear where the veneer may be missing on the bottom right front of the leg as seen in the photos. Some of the veneer has cracked at the bottom corner of the bottom segment as well from wear. These are all cosmetic issues and do not hurt the overall integrity of the piece. 
Overall unit measurements - 56.5" H x 33" W x 17" D
Leg segment measures - 33" W x 17" D x 25 7/8" H

Pull out surface shelves segment measures - 33" W x 17" D x 2 3/8" H

12 drawer segments each measure - 33" W x 17" D x 13.25" H
This piece will require freight shipping services, please provide a FULL address to get quotes prior to purchase. 

Topper measures - 33" W x 17" D x 2" H
Drawers measure usable space only - 15.5" D x 5 1/8" W x 3.5" H