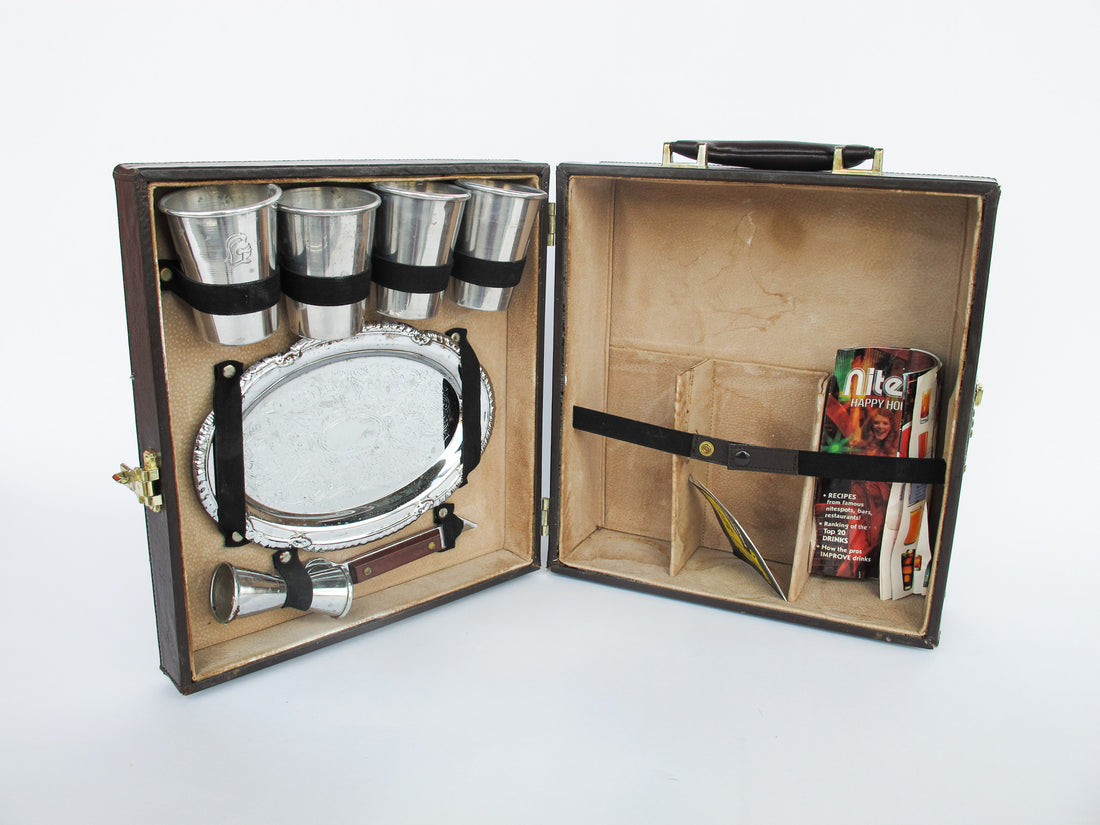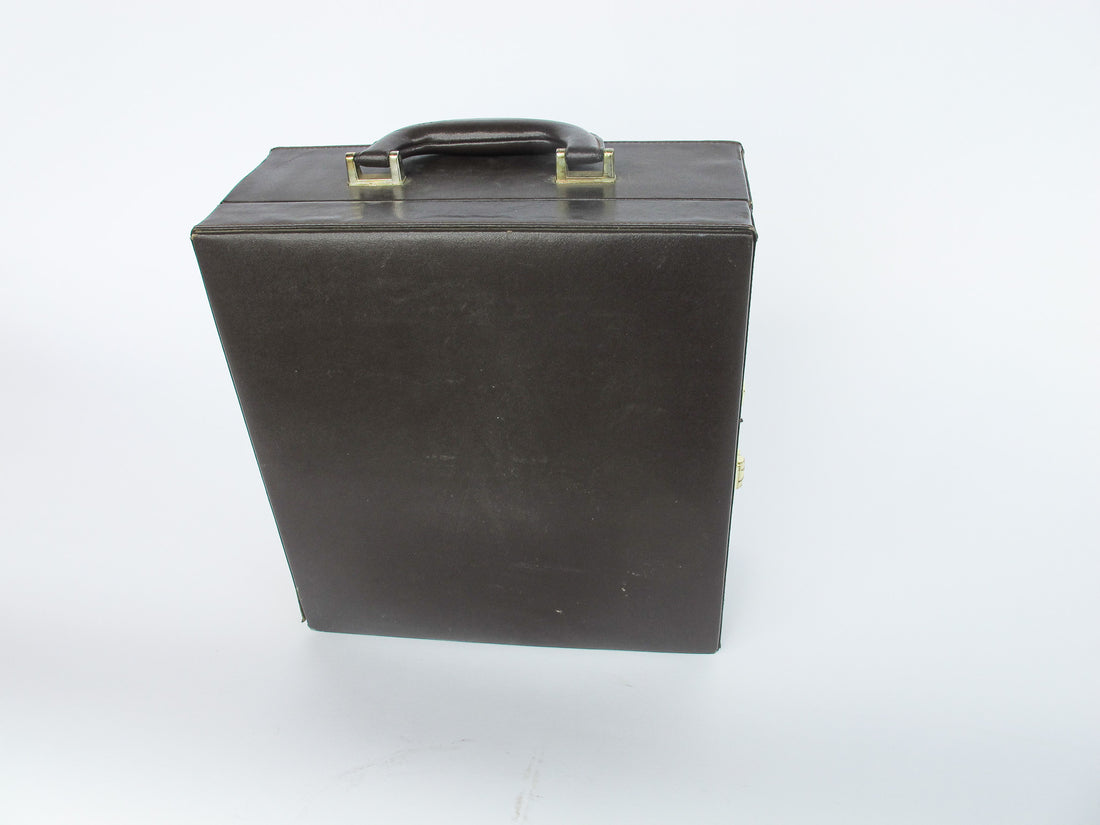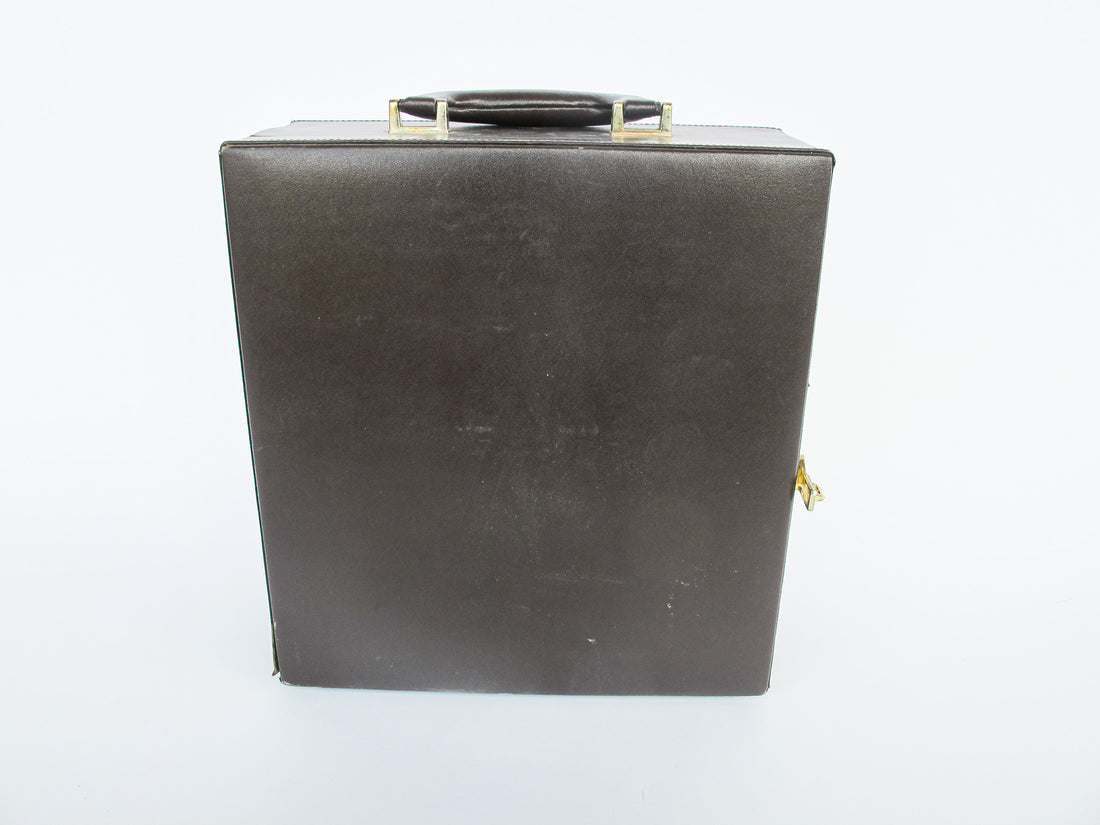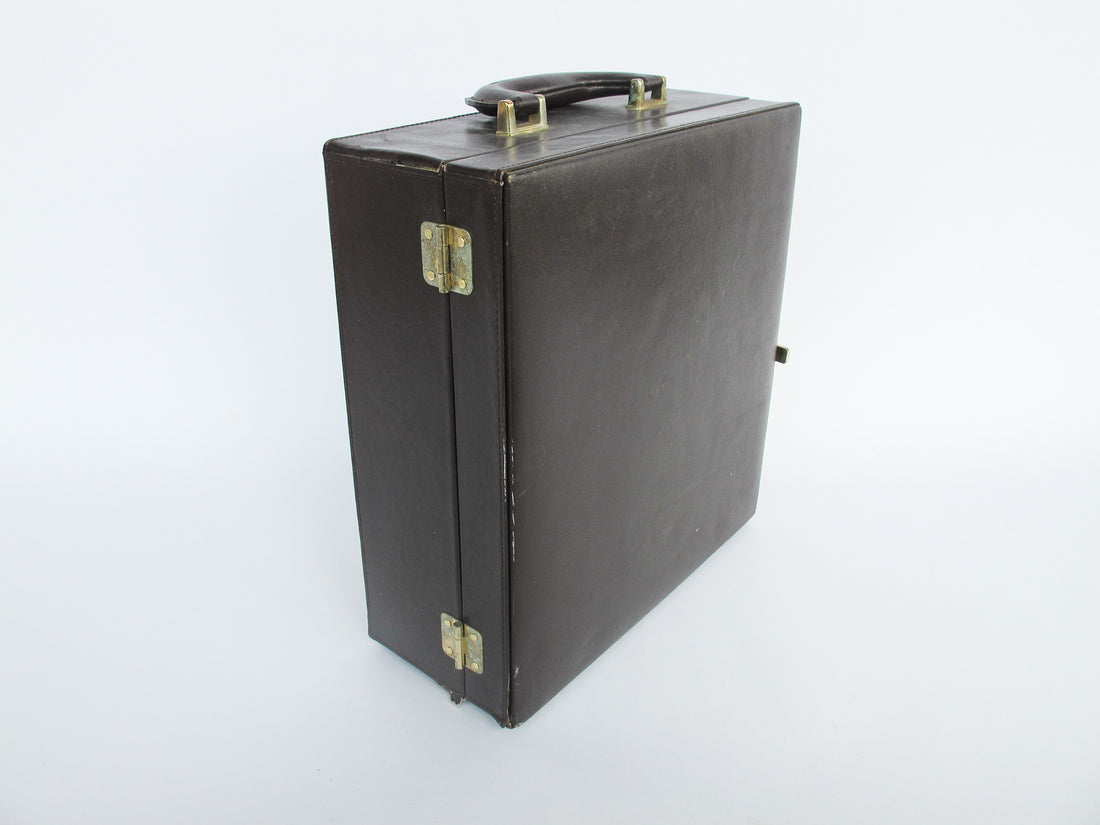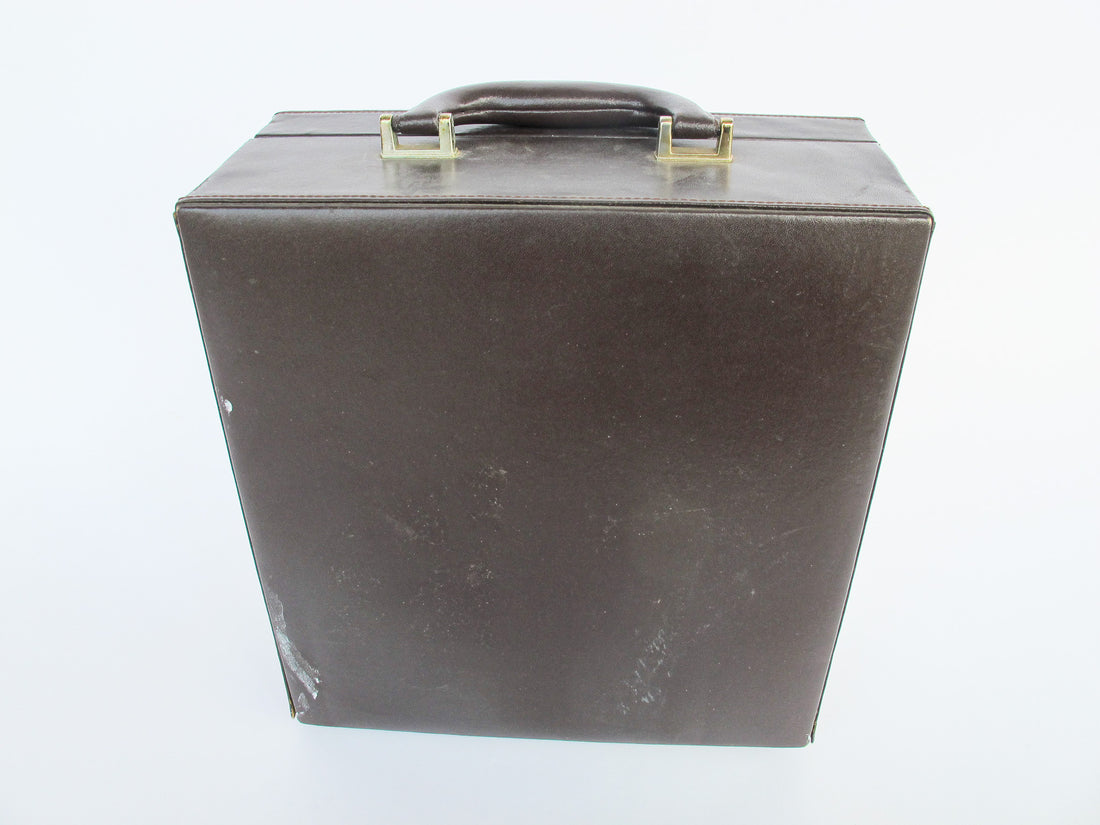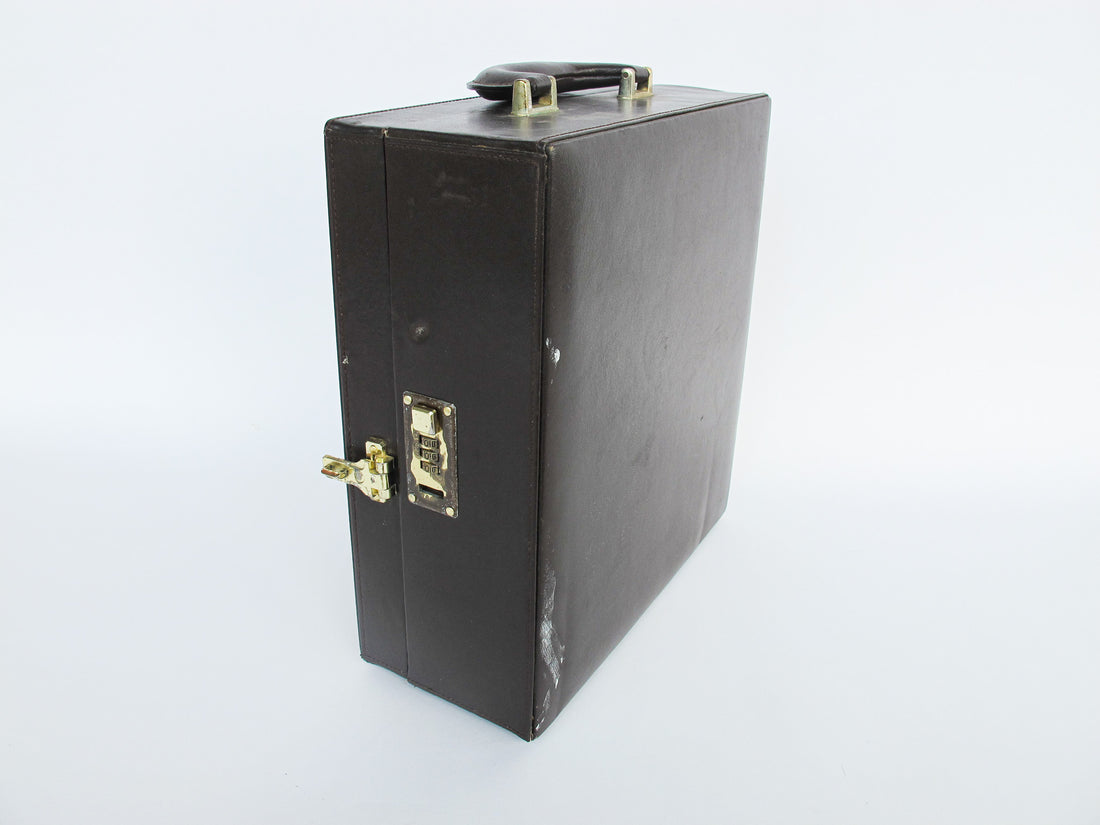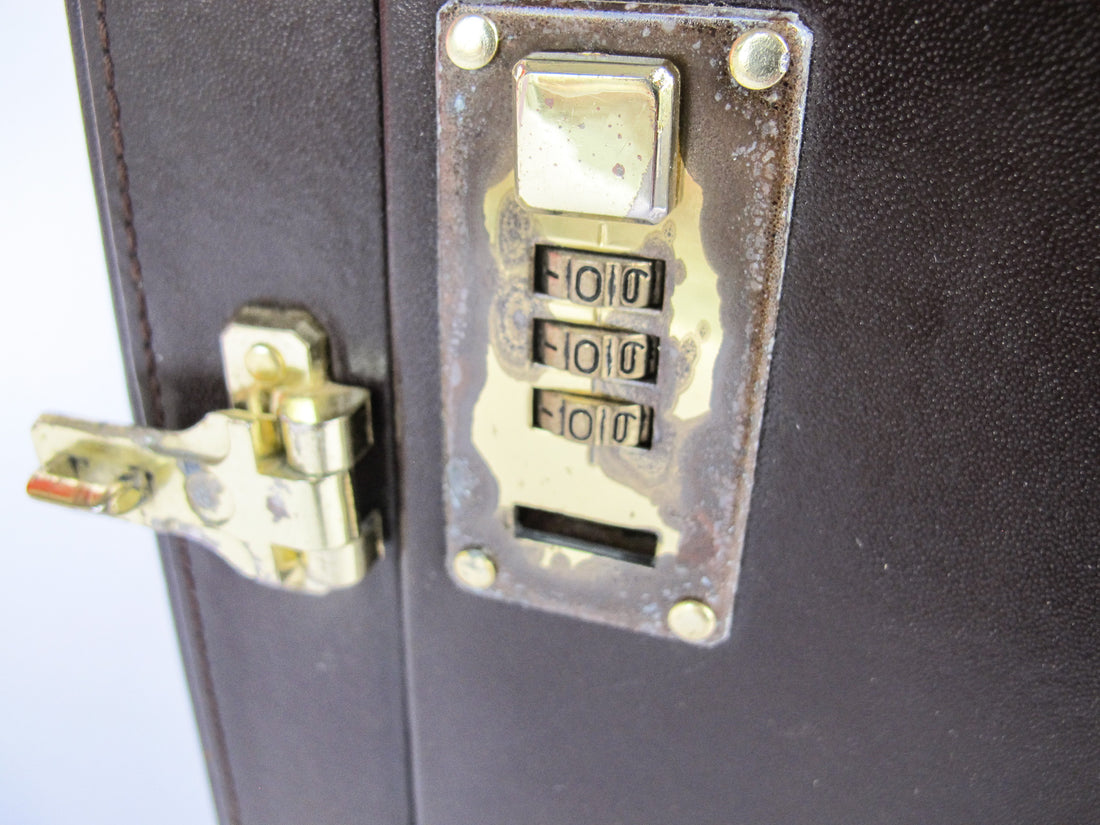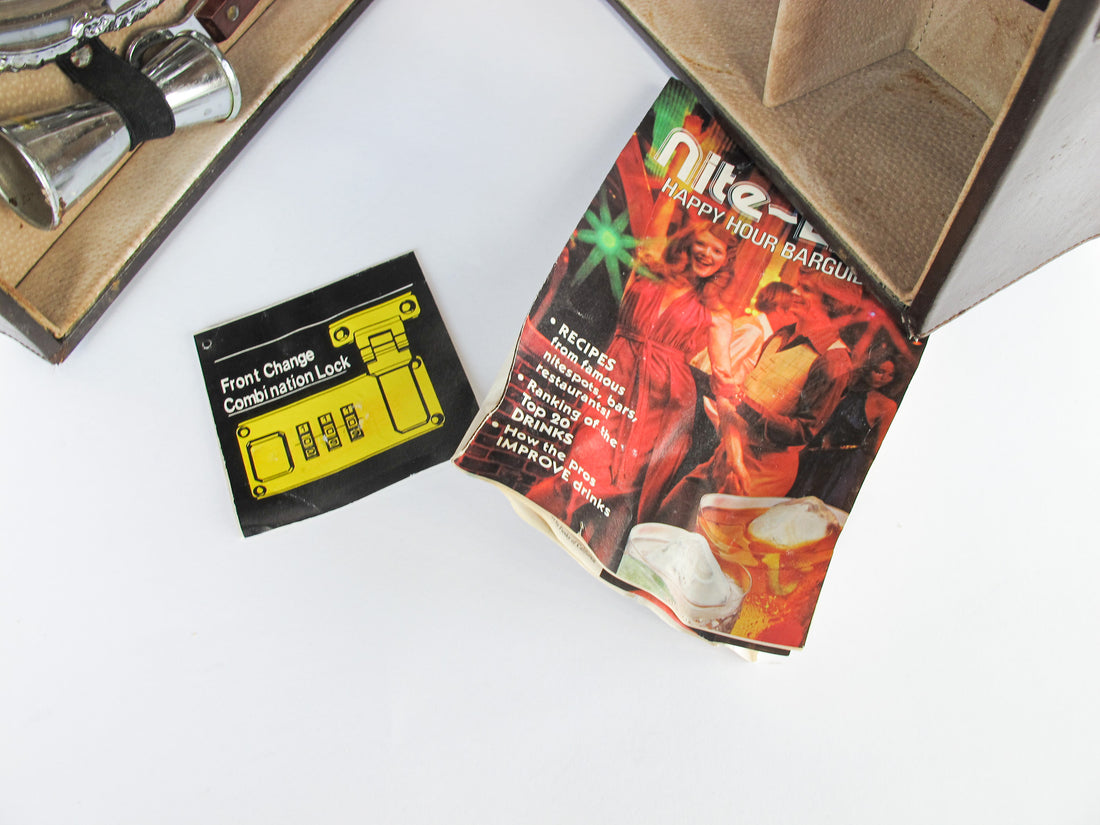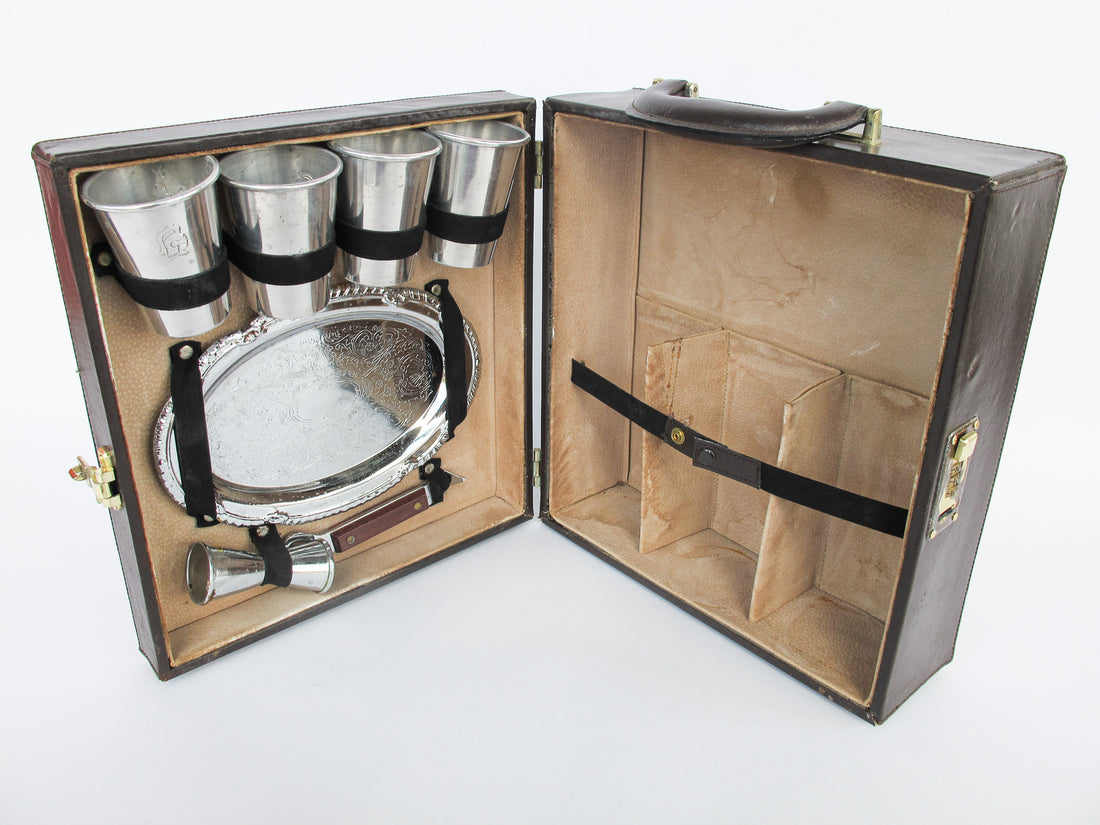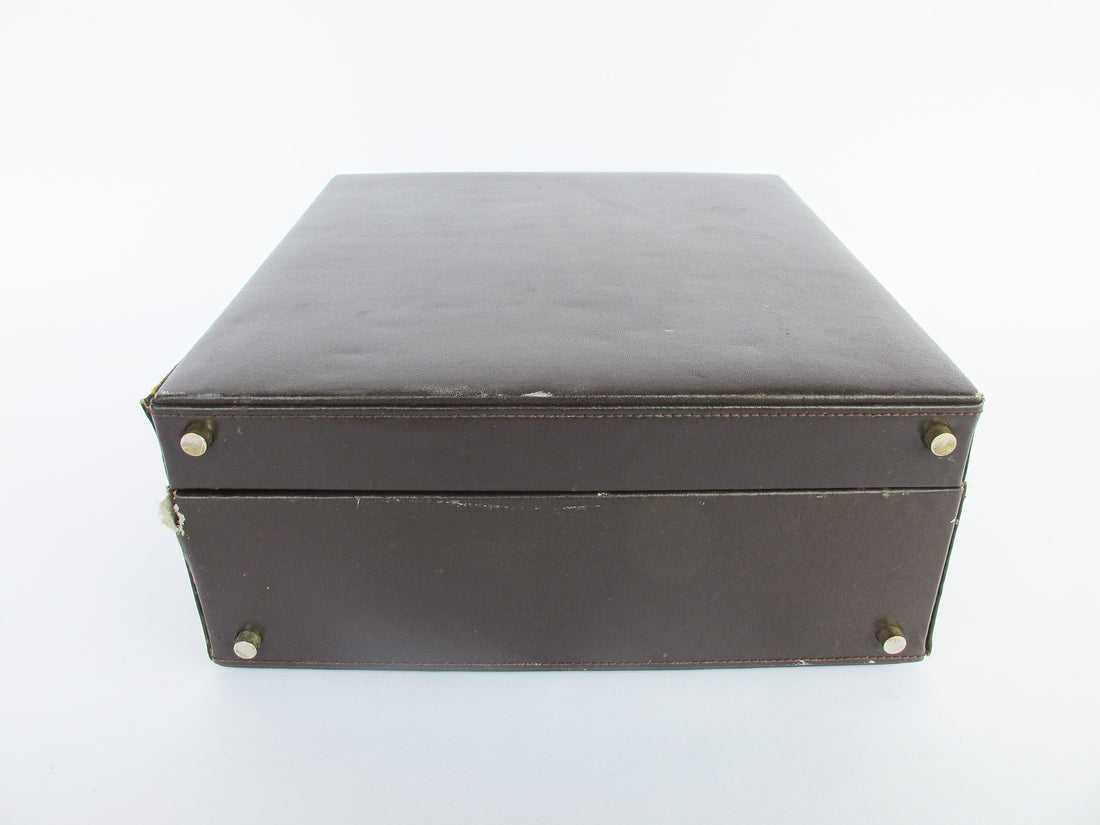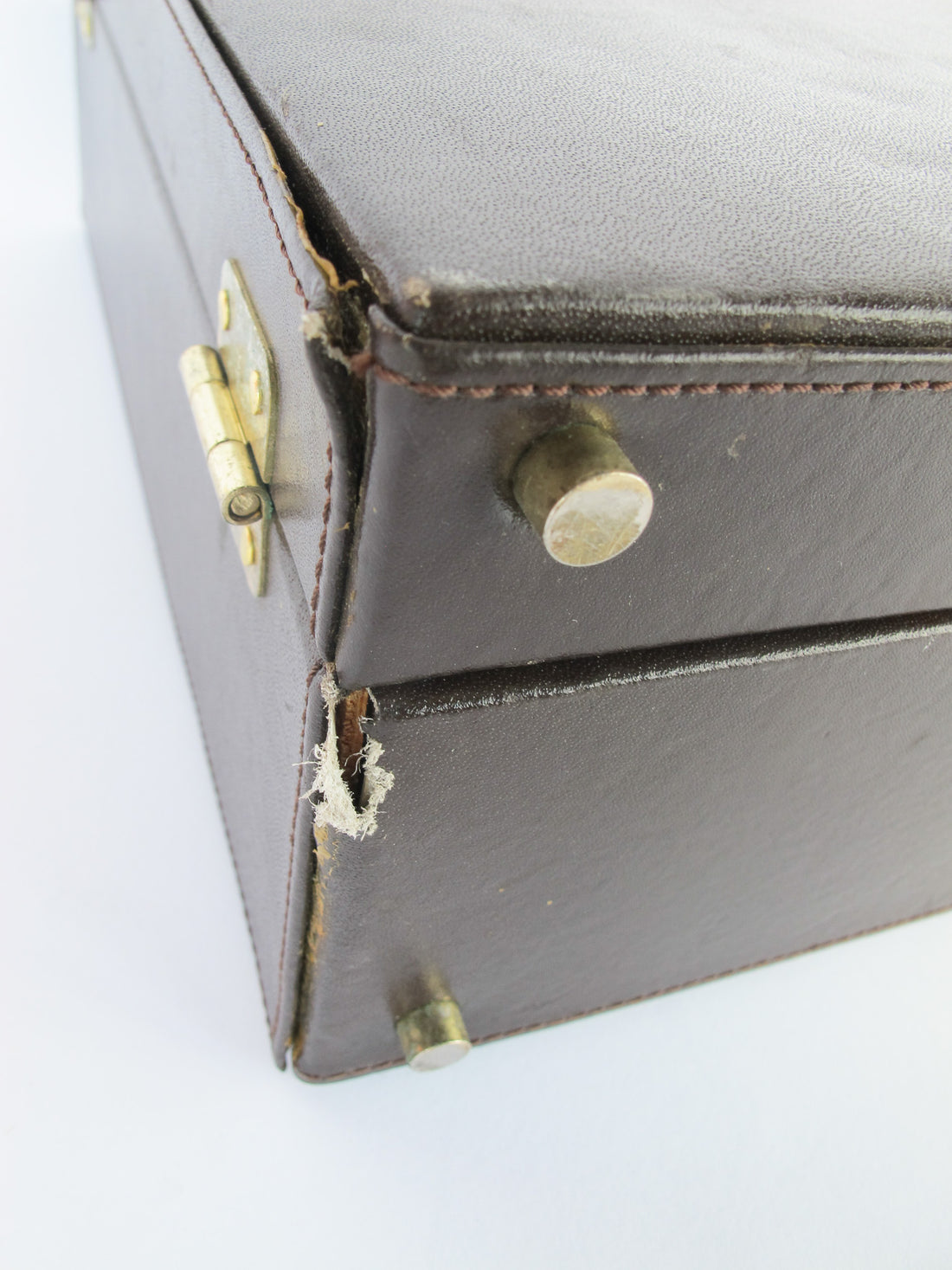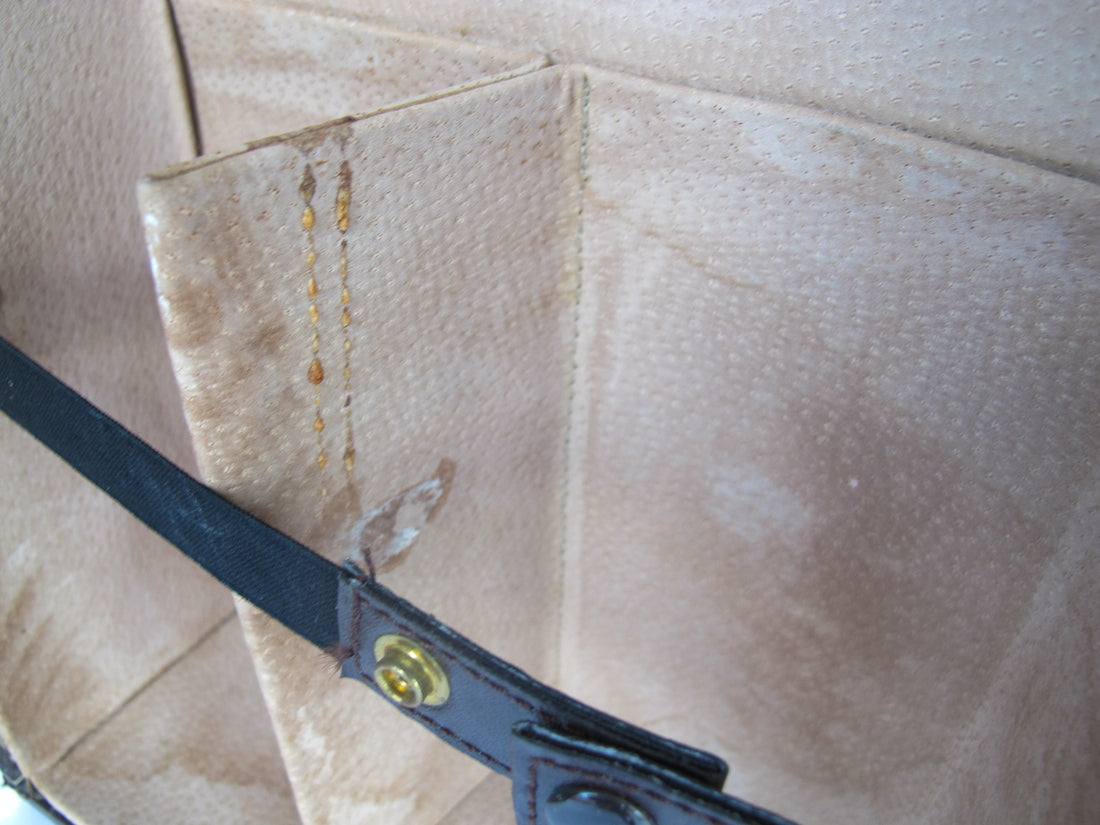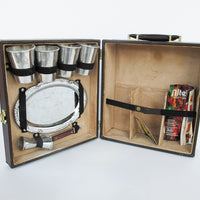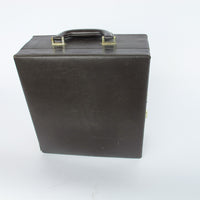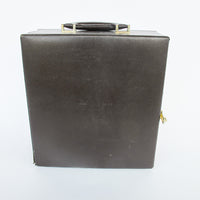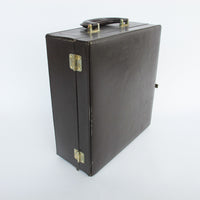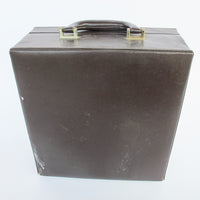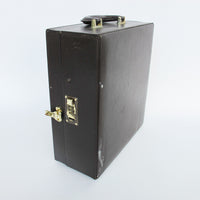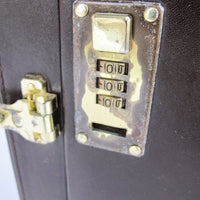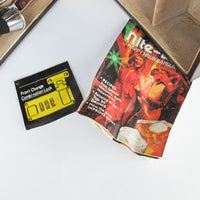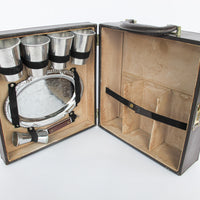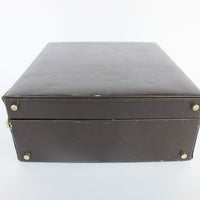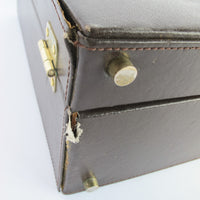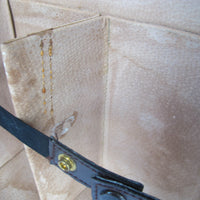 Travel Bar Suitcase with Metal Servingware
Train travel has not lost it's charm and this lovely traveling bar case can accompany a picnic on any trip. This wonderful Travel bar set comes with 4 metal cups, 1 metal tray, 1 metal jigger and 1 opener. Comes with the original paperwork and working lock set to the factory settings! 000.

Could hold three full bottles of wine or drink of your choice.

Case exterior has a little wear on one corner as seen in the photos. The interior is a bit worn with a drip spot that has been cleaned where the bottles reside. Price reflects wear. Overall this piece is still very functional. This traveling bar set has all the pieces and probably has not been used. This would be a fantastic gift to anyone that your giving that special bottle of wine, scotch or drink of choice. Instead of putting it in a decorative bag, make a special presentation with this travel bar. This one is special and will be appreciated for many years to come!
Measures - 12" L X 5.25" W X 13.5" H (without the handle)

During the 1920s and 1930s, air travel was becoming increasingly popular, and many people began to travel for pleasure rather than just for business or necessity. As a result, a new type of luggage was developed to cater to this growing market – the travel bar suitcase.

These suitcases were designed to hold all the necessary components for mixing and serving cocktails, including bottles of liquor, mixers, glasses, and utensils. They often featured a sturdy construction and a compartmentalized interior to keep everything organized and in place during transit.
Travel bar suitcases quickly became a popular accessory among the jet-set crowd, who enjoyed the convenience and luxury of being able to enjoy their favorite cocktails while on the go. They were particularly popular among Hollywood celebrities and other high-profile individuals, who often used them as a status symbol and a way to show off their refined taste and sophistication.
In the decades that followed, travel bar suitcases continued to evolve and adapt to changing travel trends and consumer preferences. Today, they are still popular among collectors and enthusiasts who appreciate their vintage charm and practicality, and many modern versions are available that incorporate updated materials and design elements while still paying homage to the classic travel bar suitcase of the past.