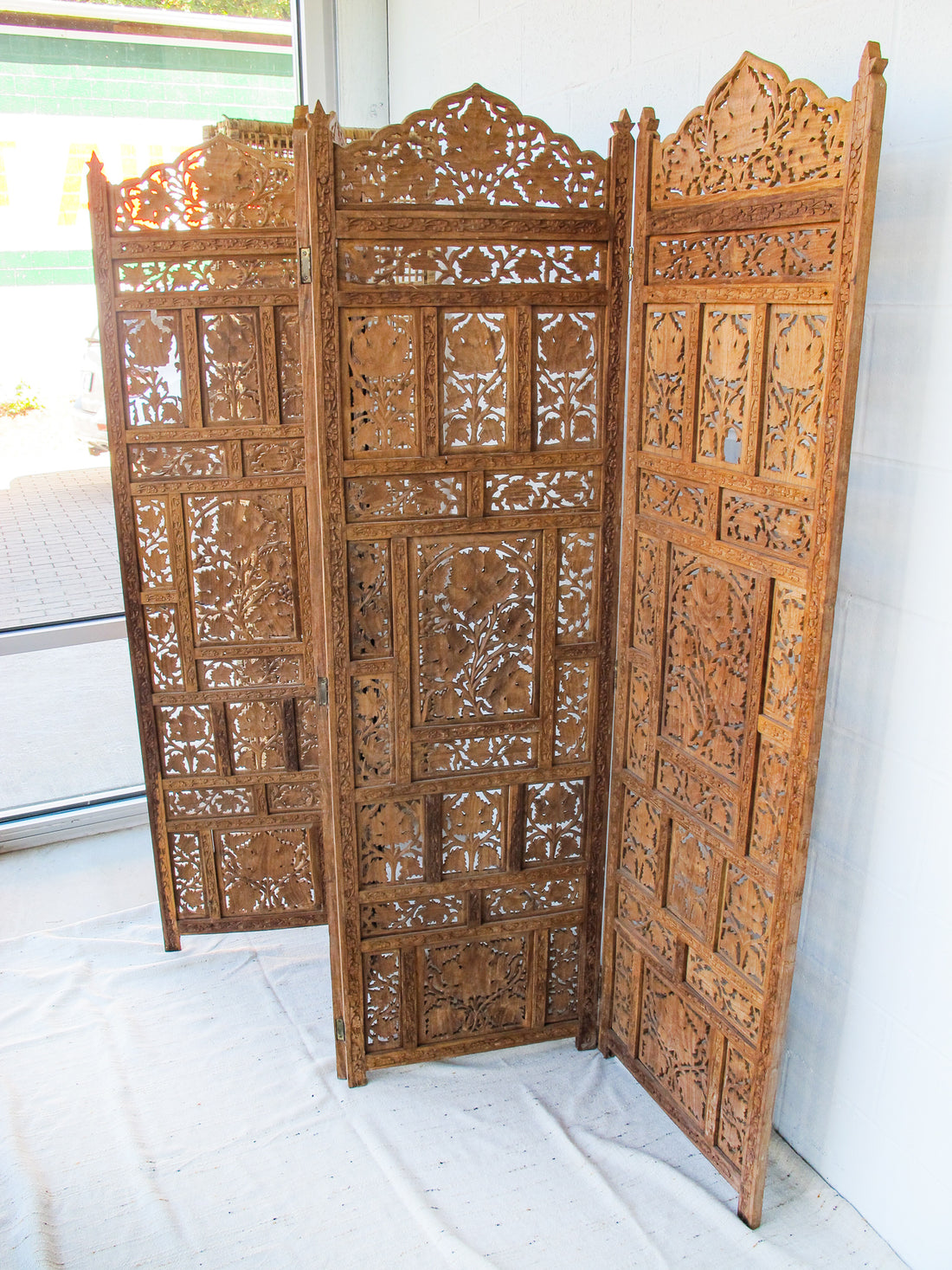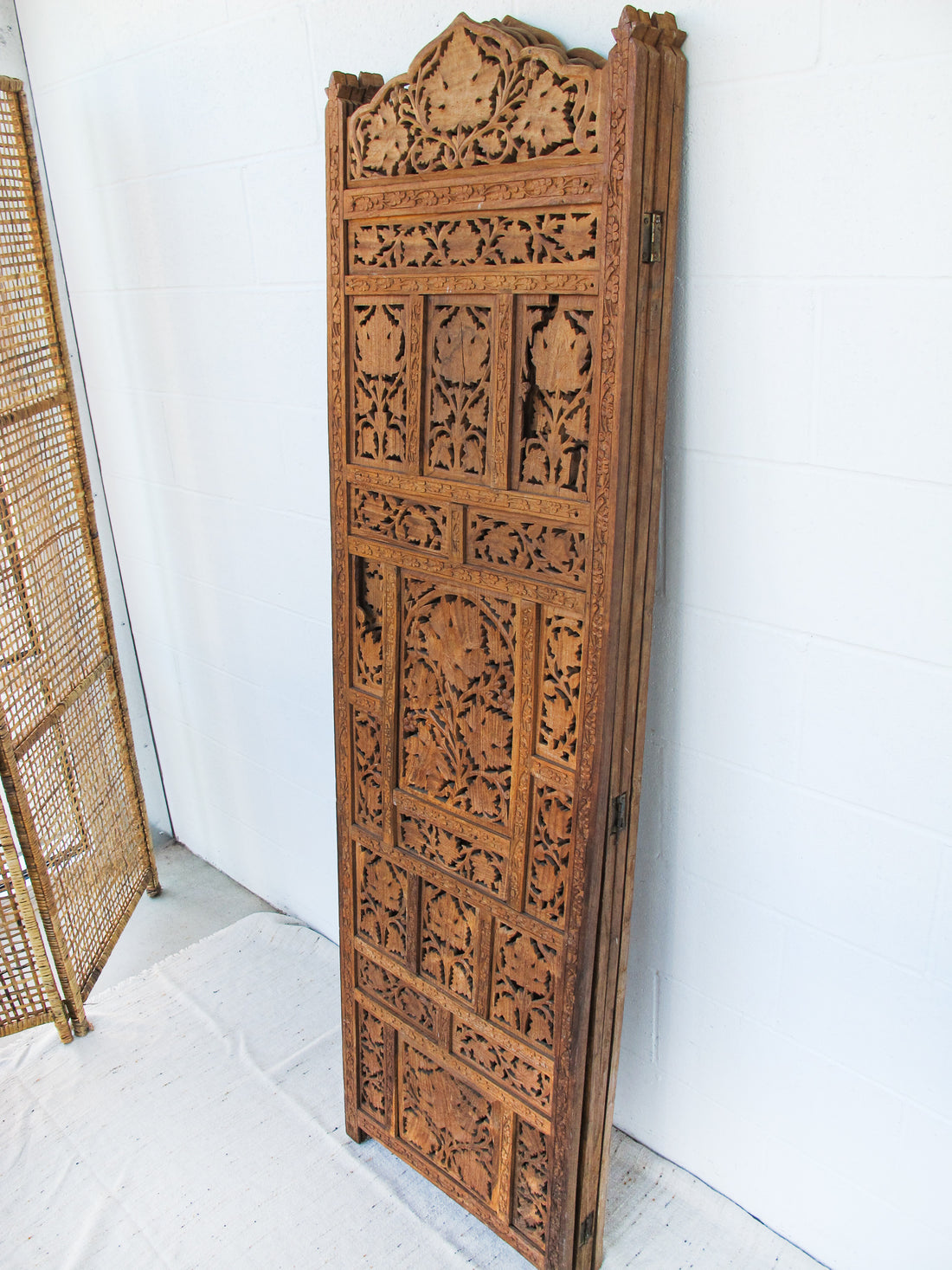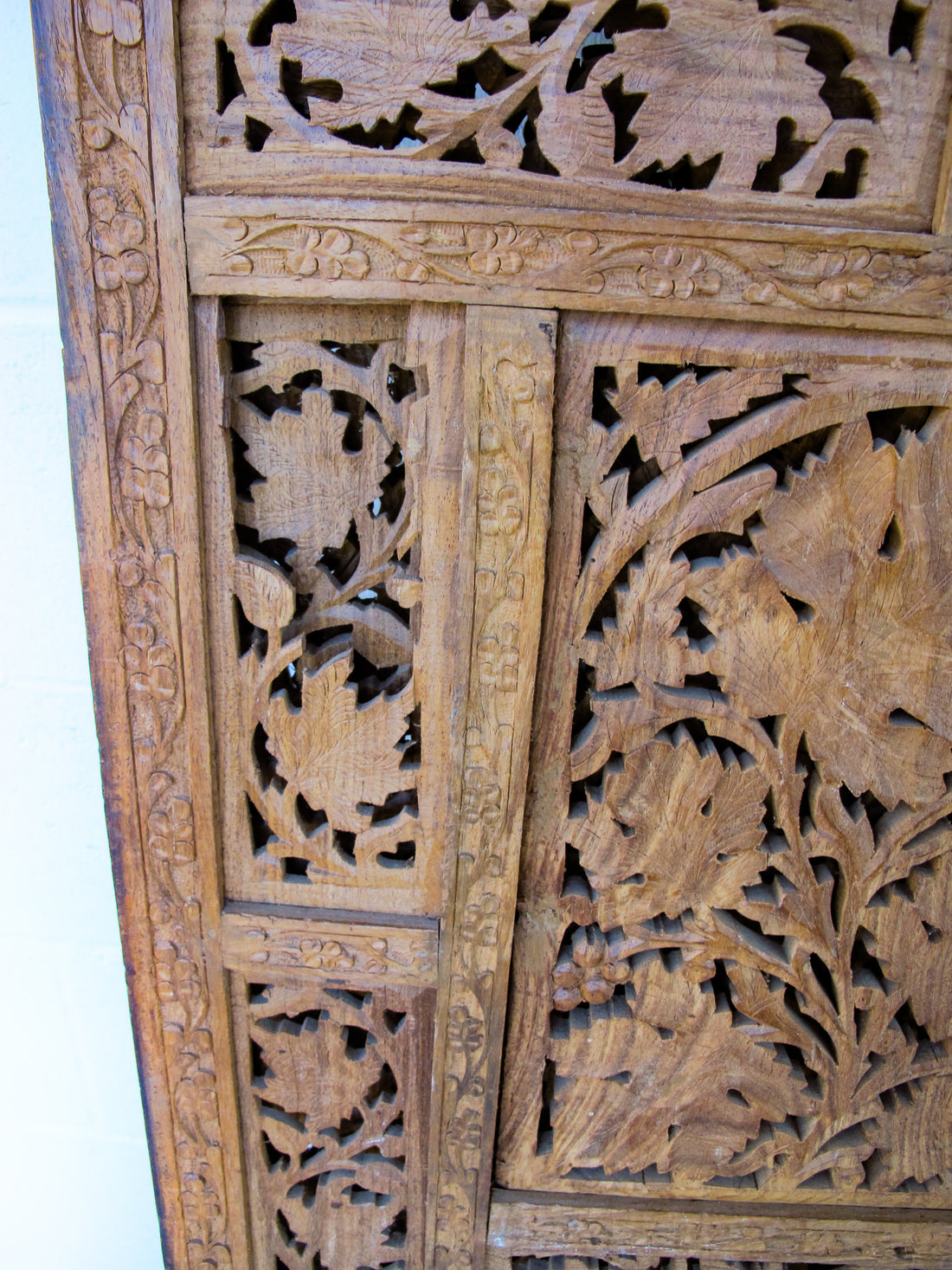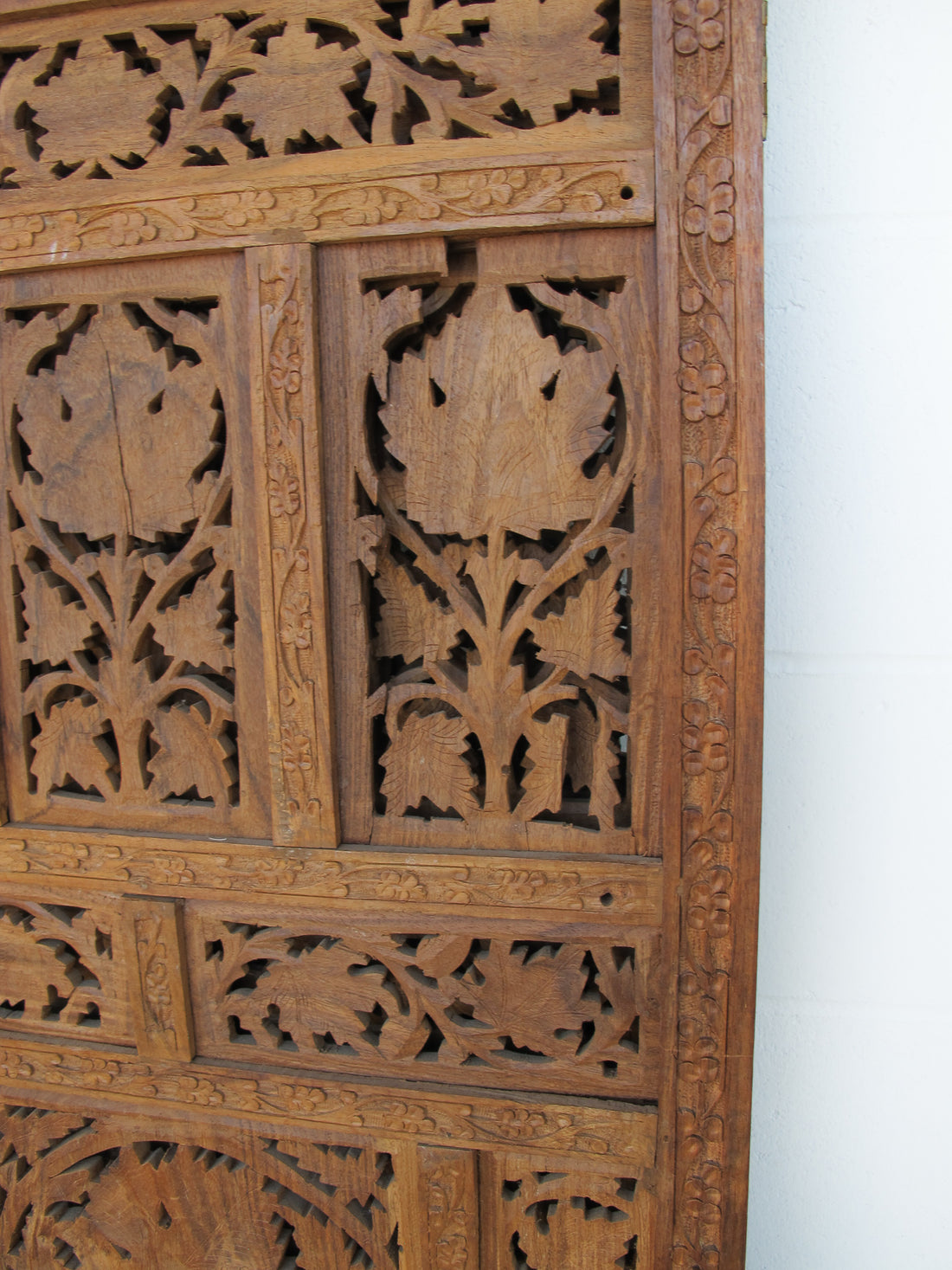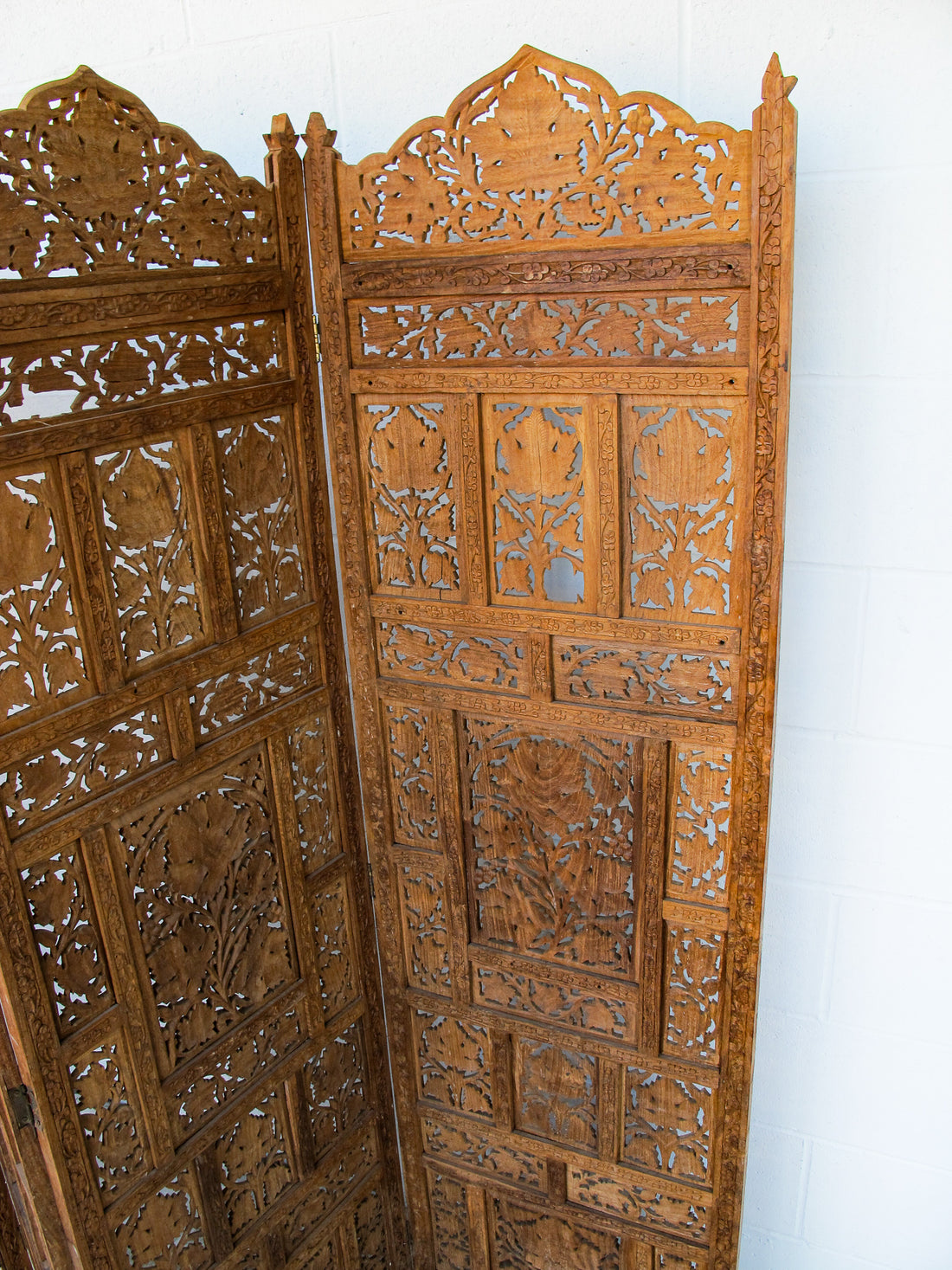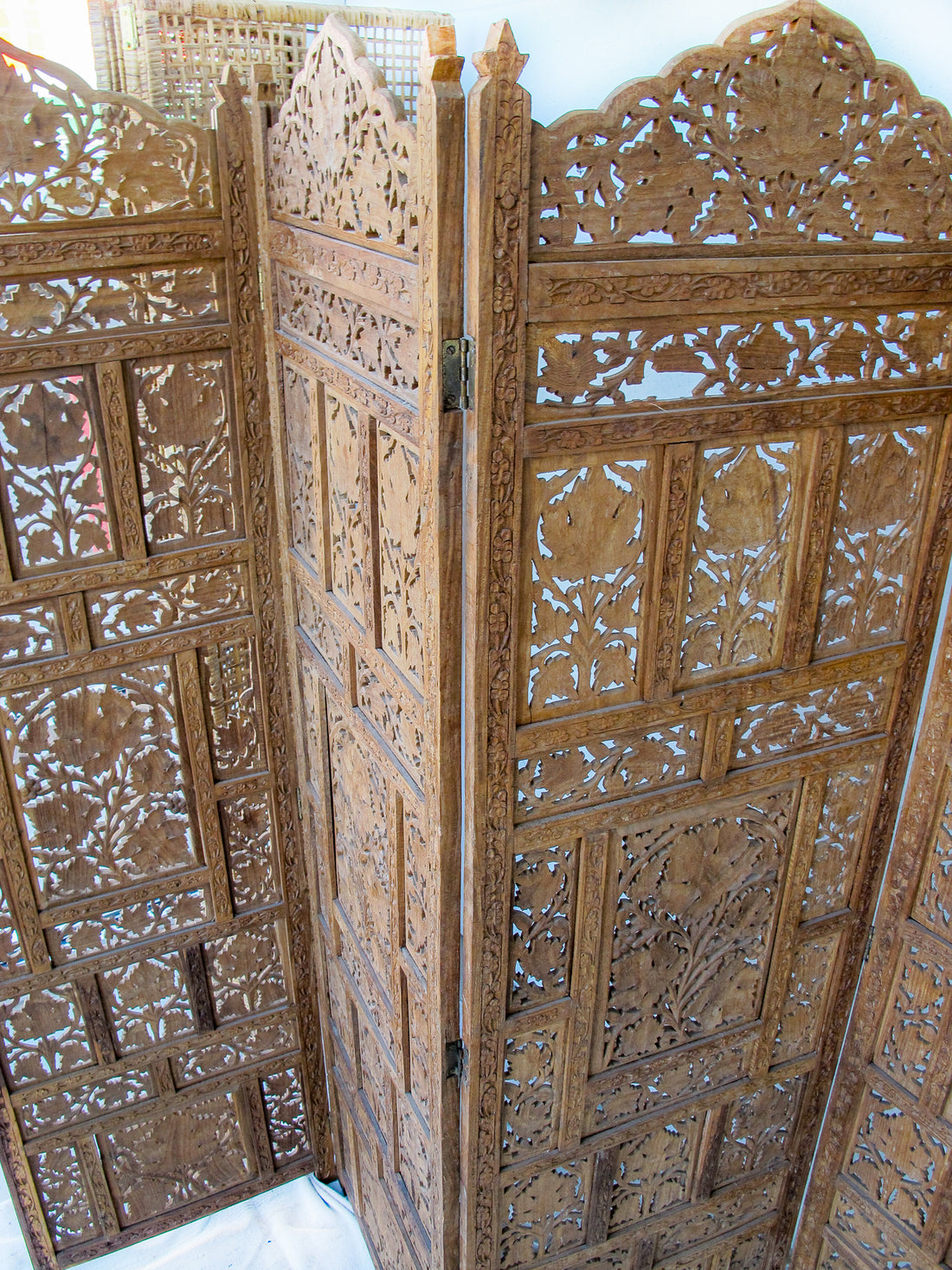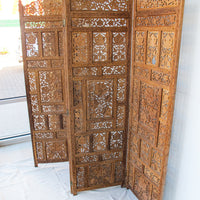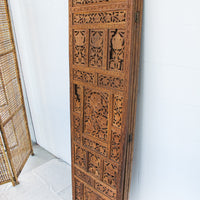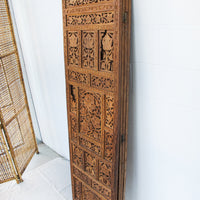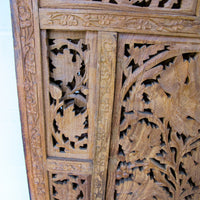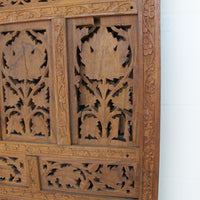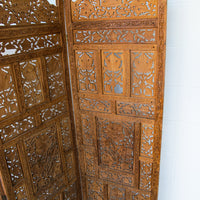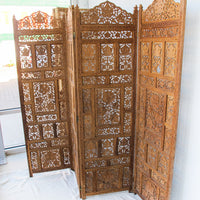 Four Panel Solid Wood Antique Room Divider Screen - Teak or Rosewood
Each Panel Measures - 19.75" W X 69" H X .75" D (When folded open, screen must have some bend to stay upright which impacts the total length with all 4 panels open.)
We love the look of these incredible antique rose wood or teak screens. These older versions showcase some of the most intricate handiwork and attention to detail in each segment of the wood carving. This piece is made of solid wood with each panel and intricate lattice design. Features leaves and natural elements.
This screen is quite old and has all the pieces including the removable slide on tops. There are 4 panels total. Some of the panels have lattice work that is missing that occured over its lifetime. While there are missing leaves or panel portions missing on most panels, it doens't take away from the amazing work and beauty of this piece. Please see all photos for detailing.
This screen is quite hefty in weight and will require speciality shipping. All shipments come with full insurance. Please provide a full address to get a quote prior to purchase.