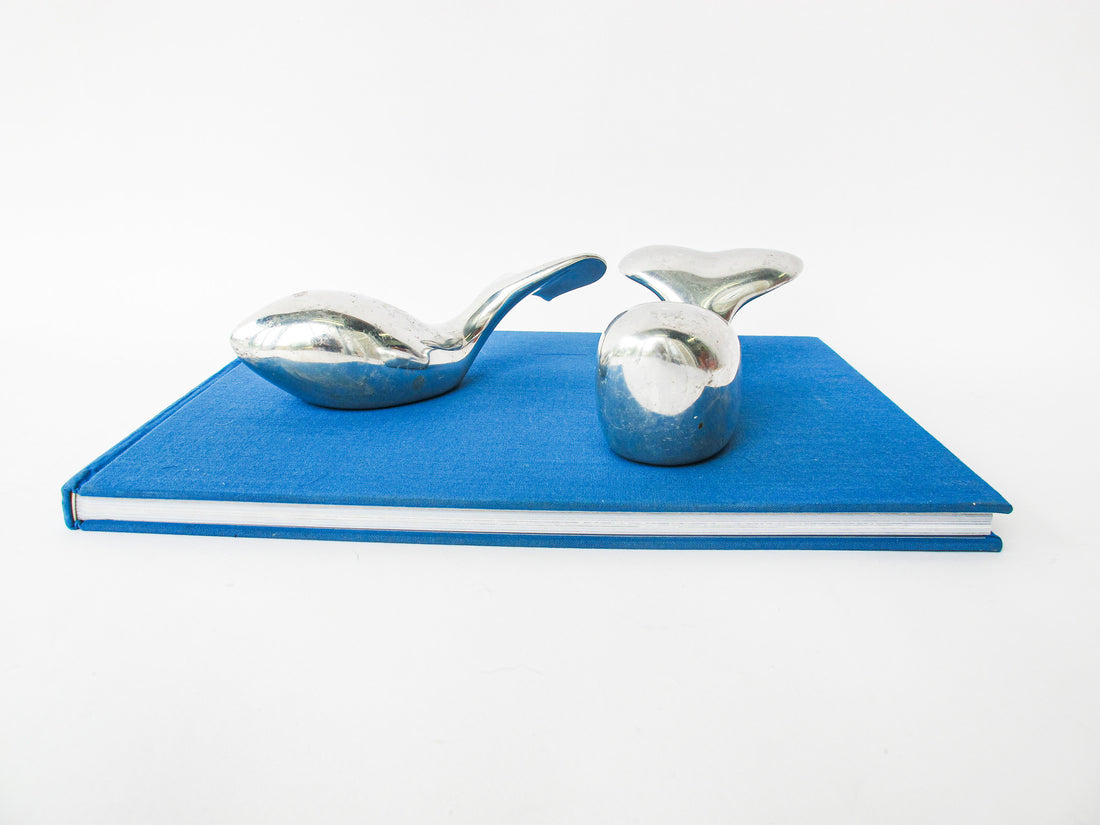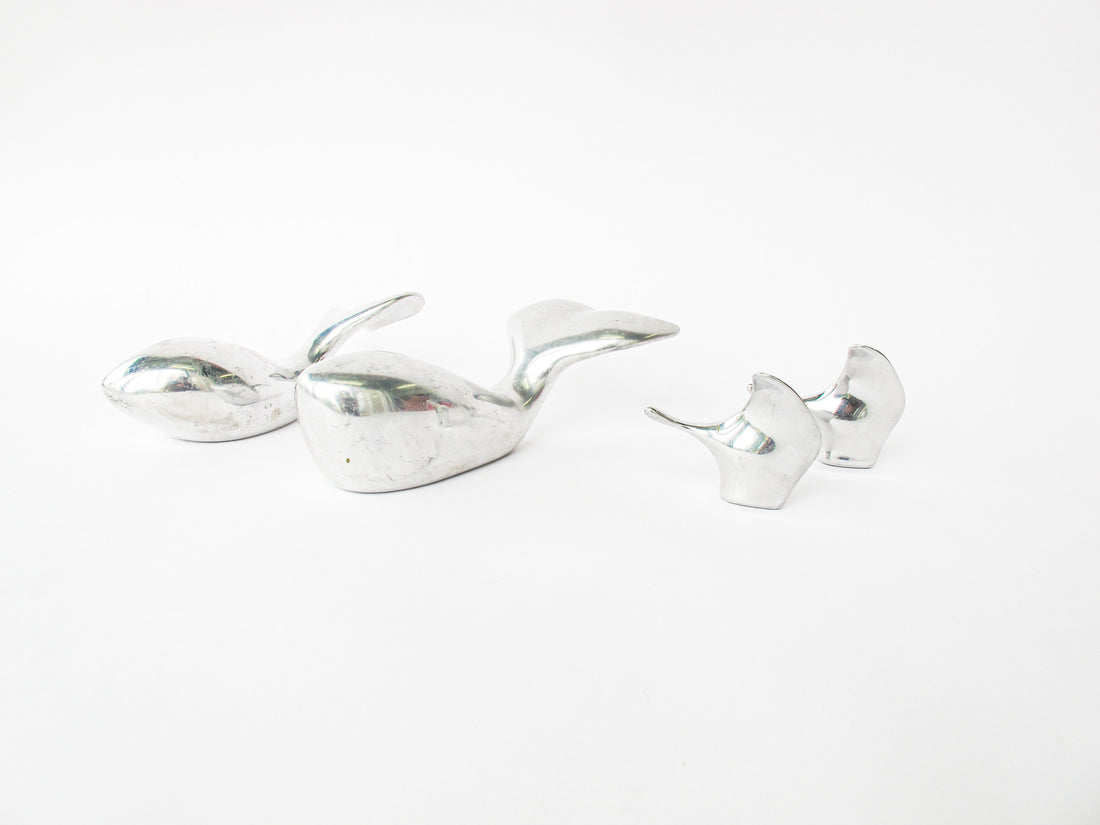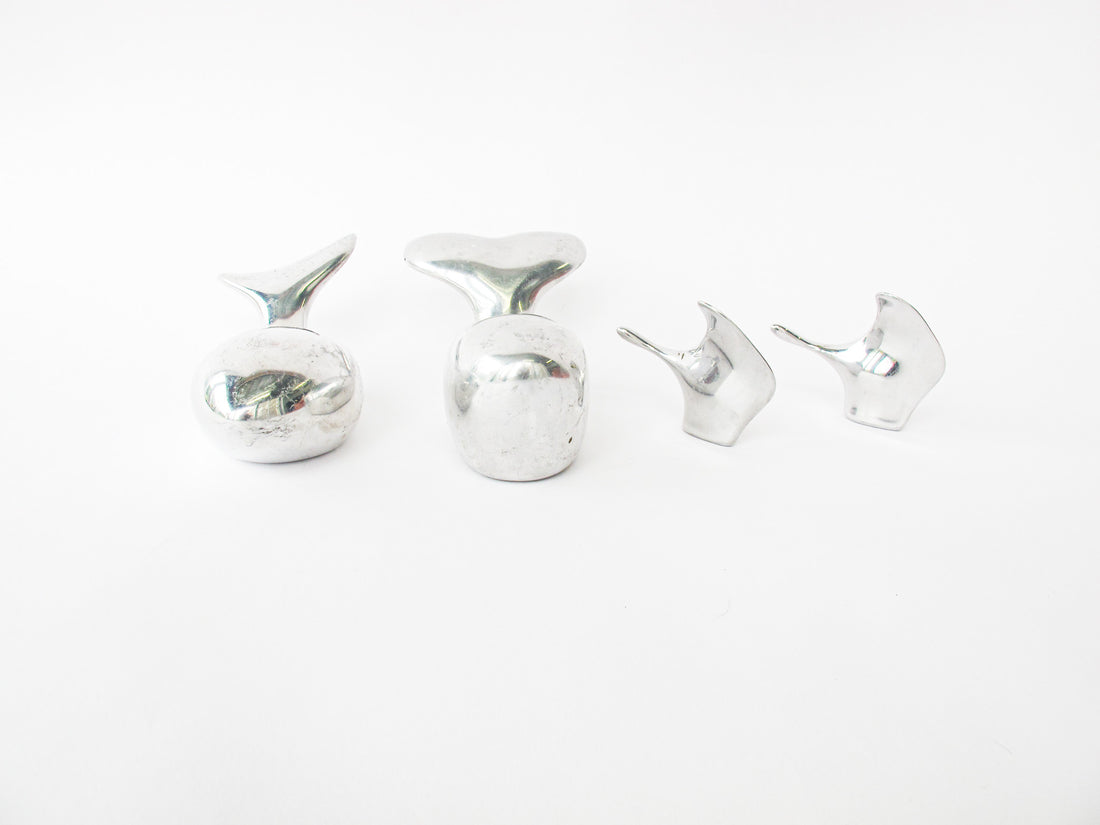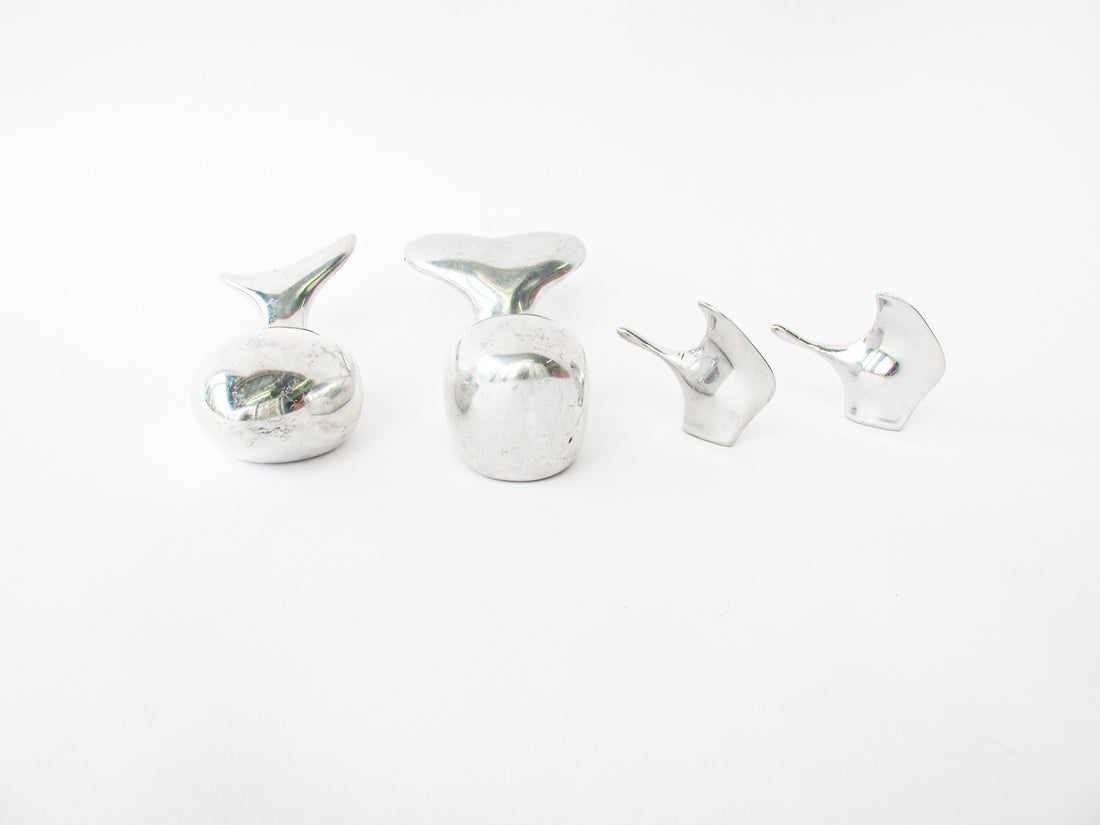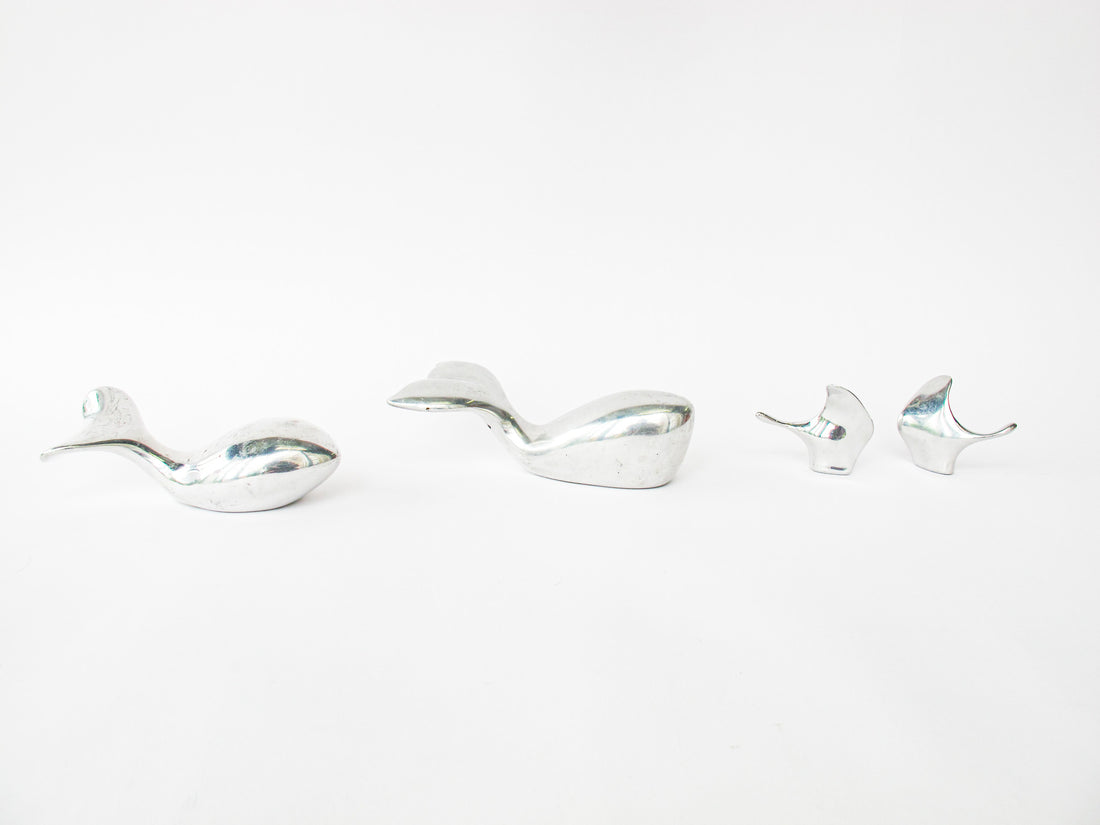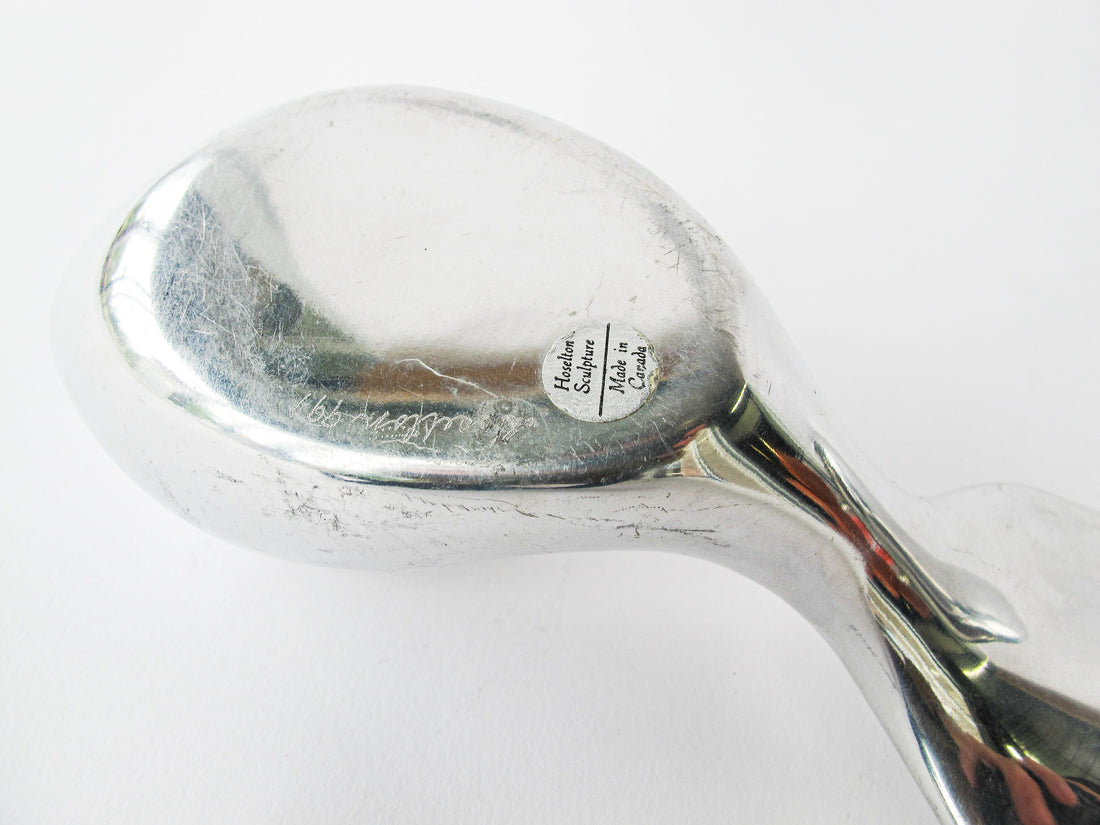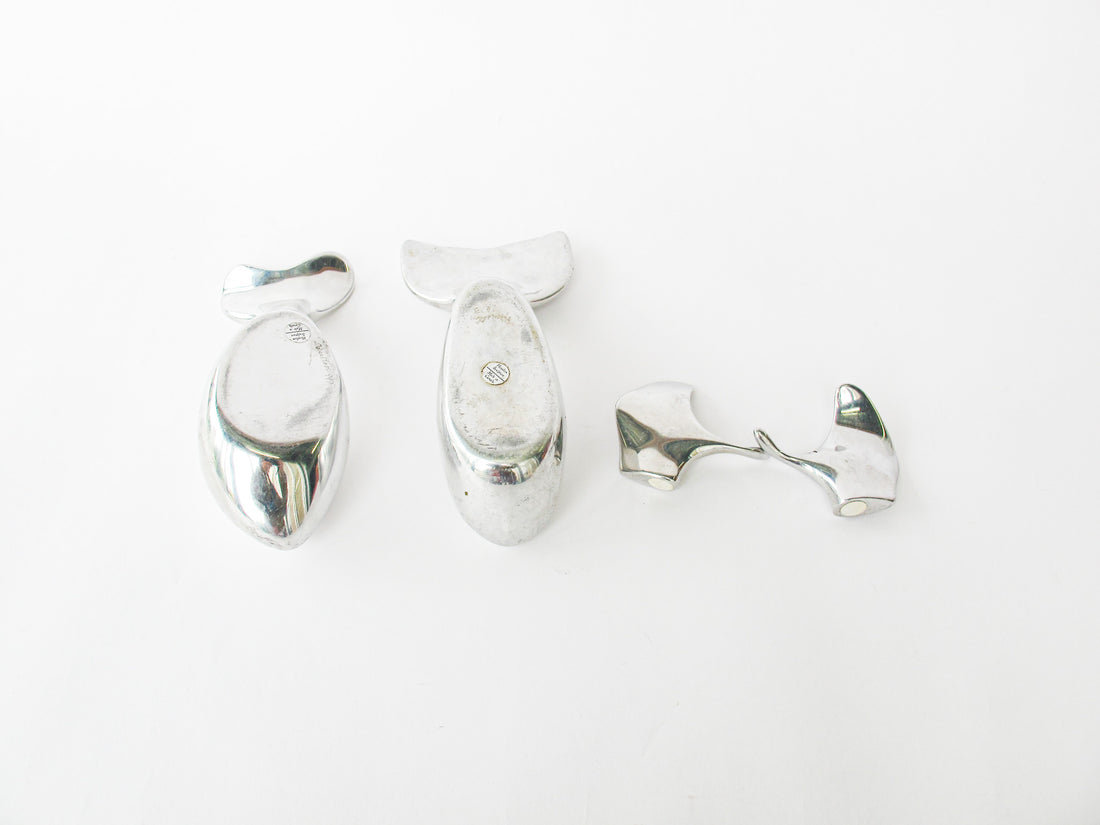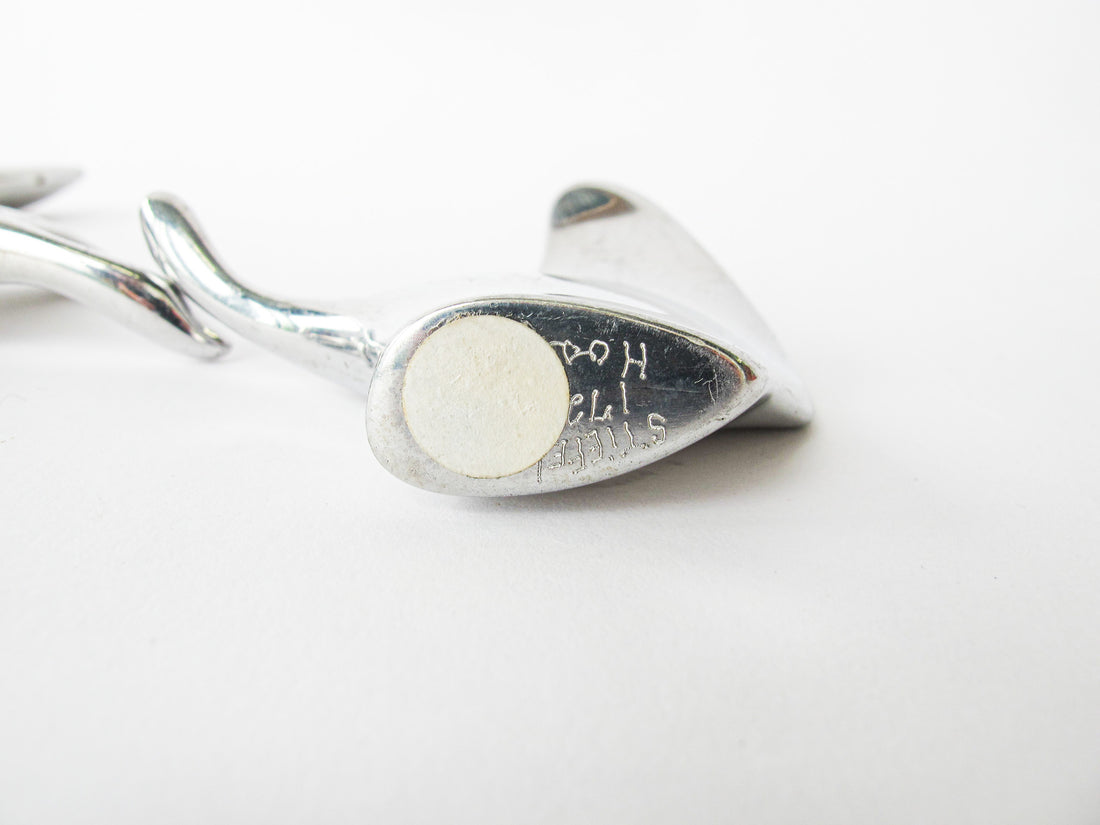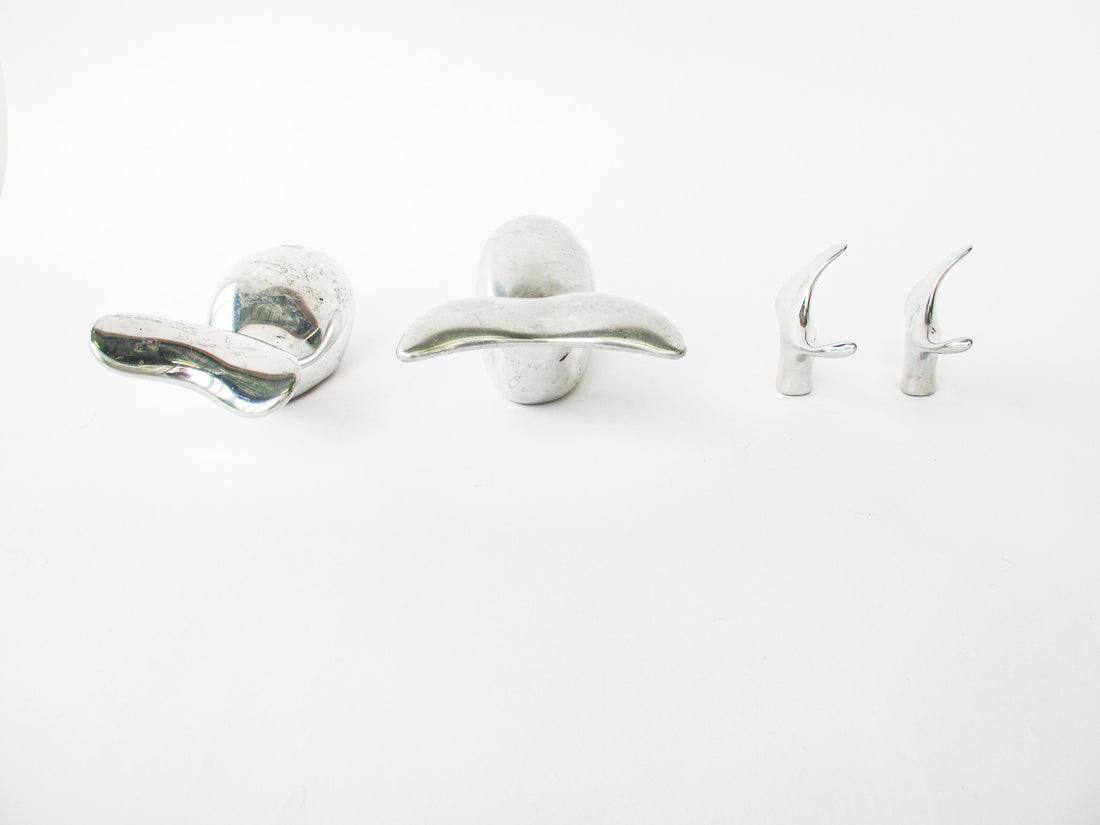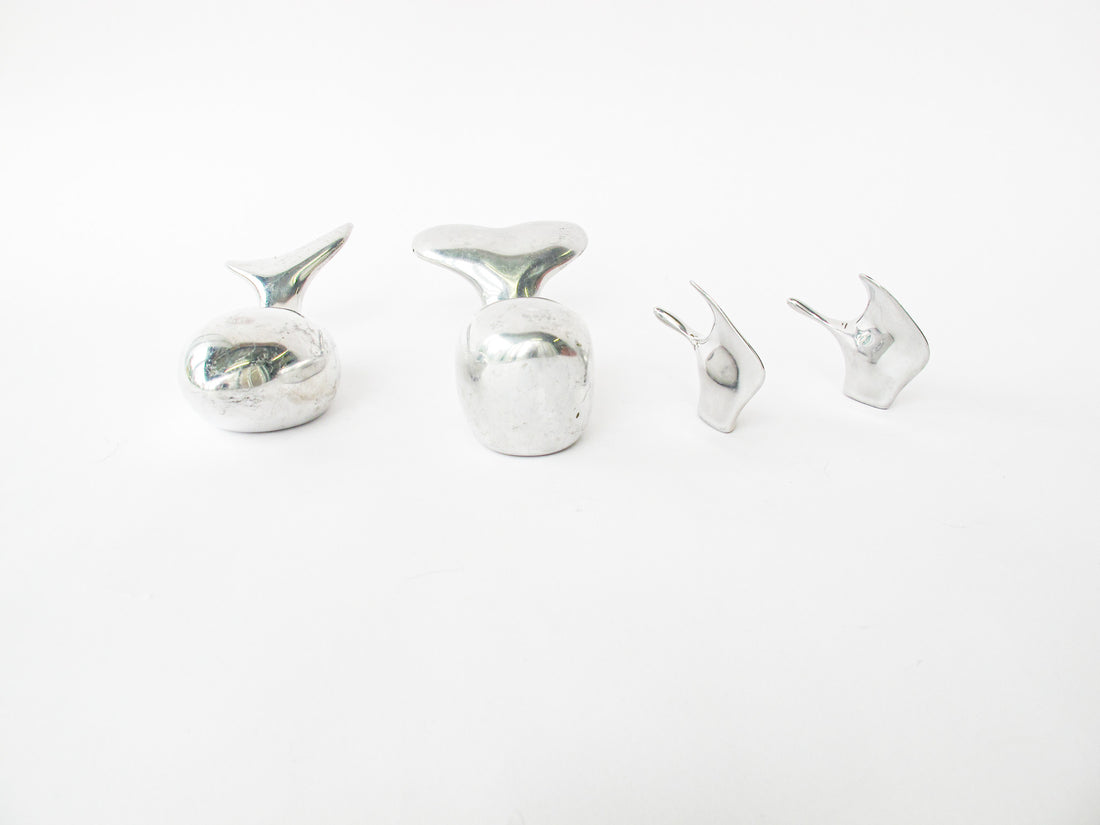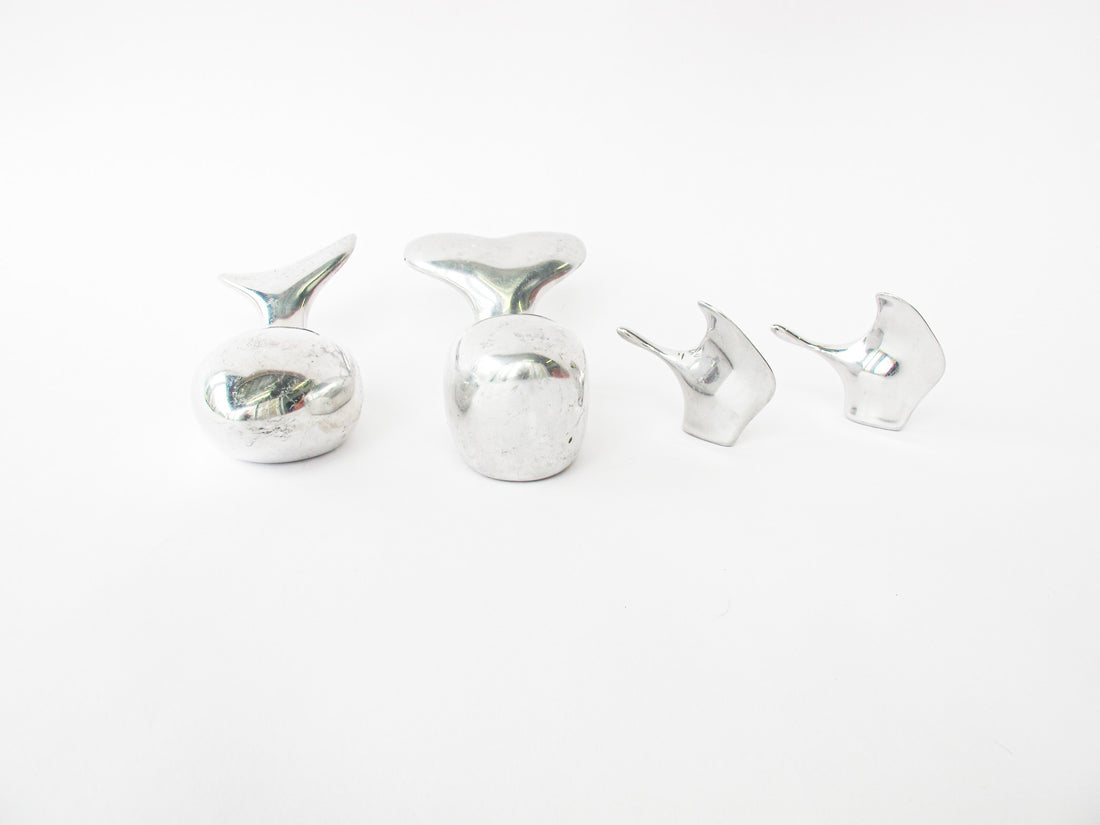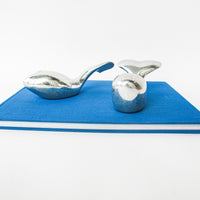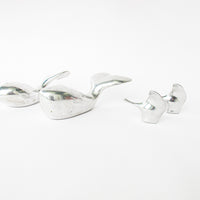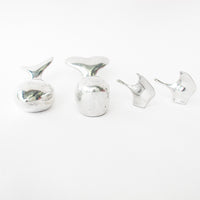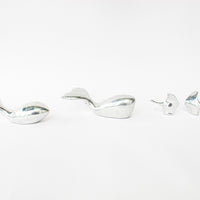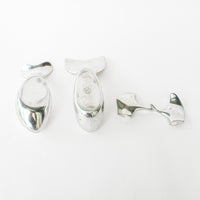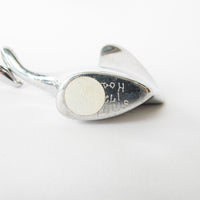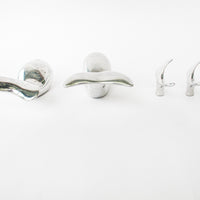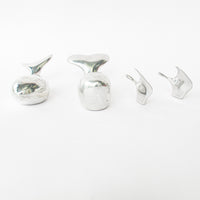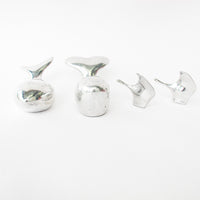 Hoselton Aluminum whale and Mantaray Sculptures (Sold Separately)
Incredible designer Hoselton aluminum whales and mantarays from Canada. Each one is sold separately.
All of these incredible pieces have the original makers mark and came from someones very intentionally curated collection. 
We love the minimalist look and use of the aluminum metal as a medium. Some have some surface scratching as seen in the photos and expected with vintage items. It doesn't take away from its highly reflective surfaces. 
Each Manta Ray Measures - 2.75" H X 3 3/8" L X 1" W
Long Whale Measures - 8" L X 4" W x 3" H
Large Round Whale Measures - 8" L X 3" W X 2.5" H