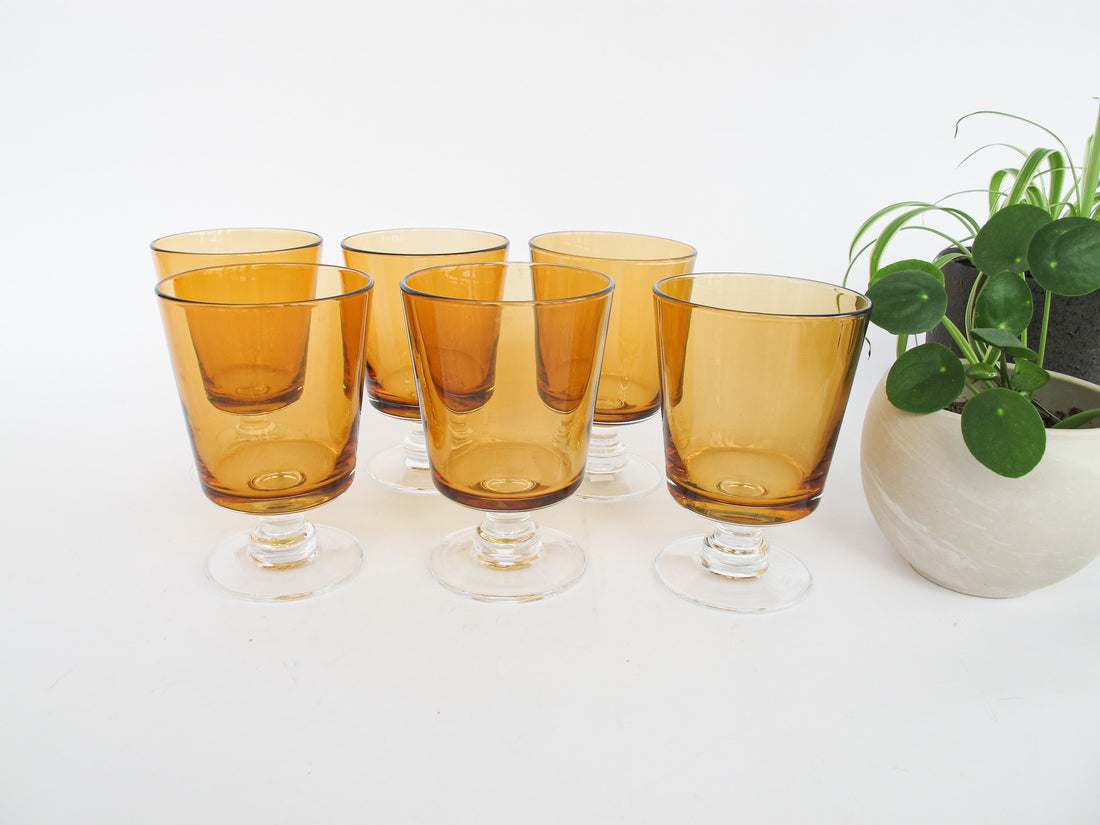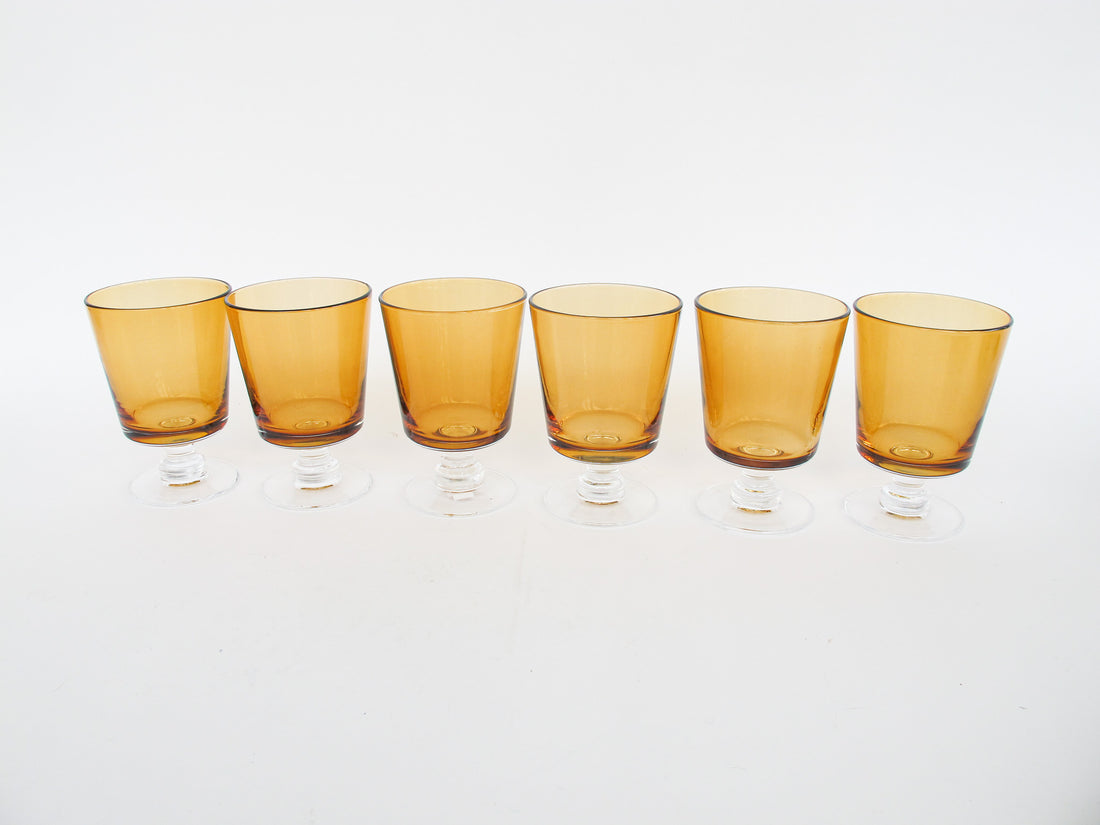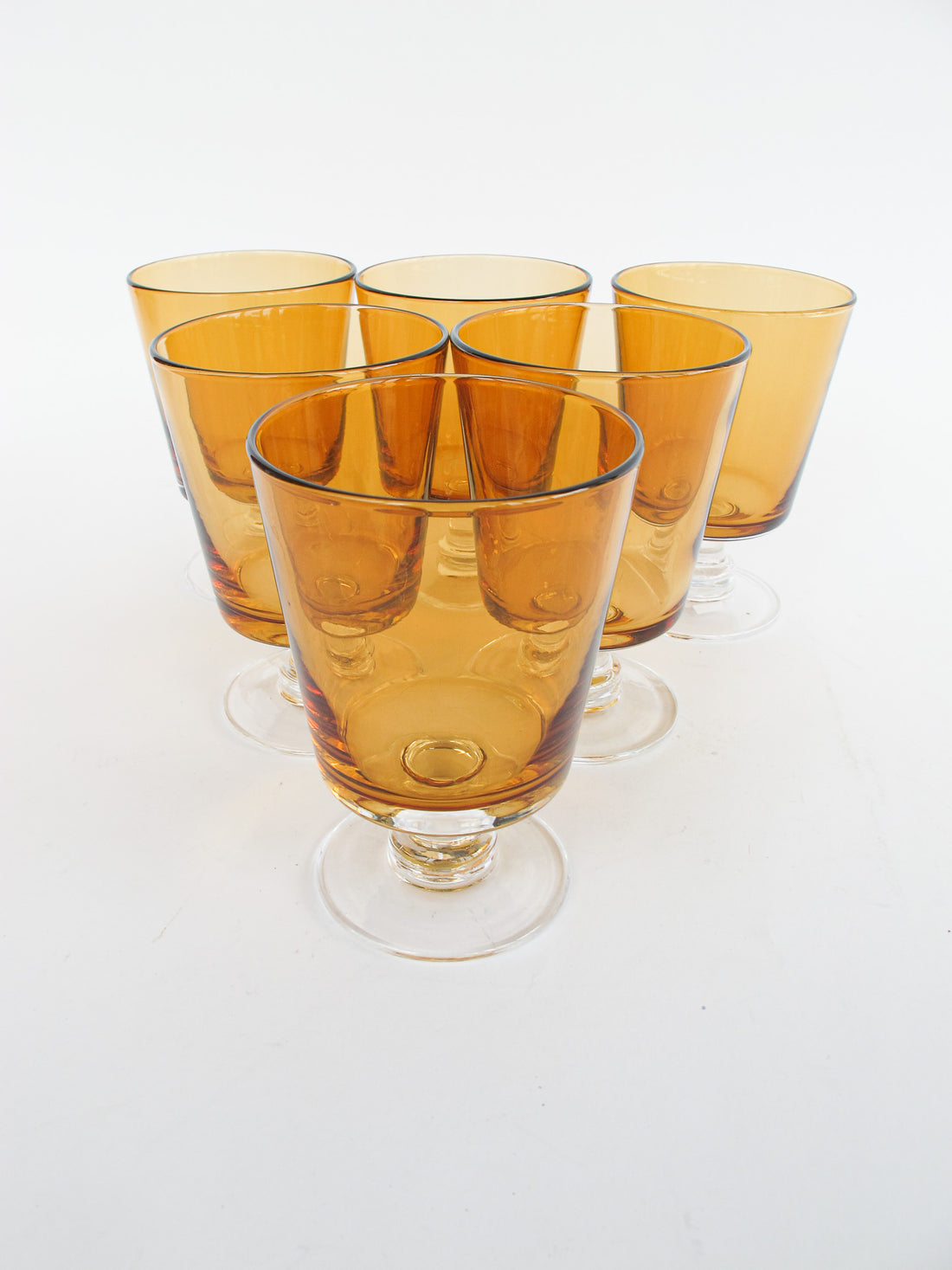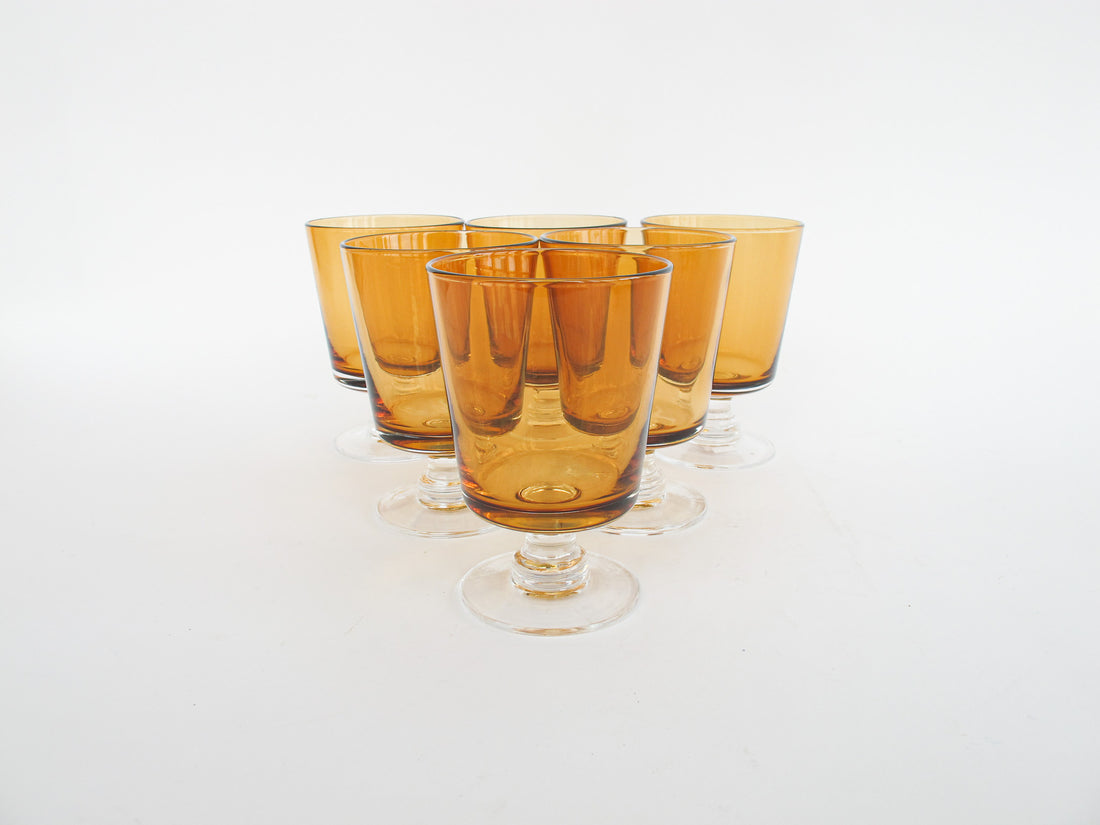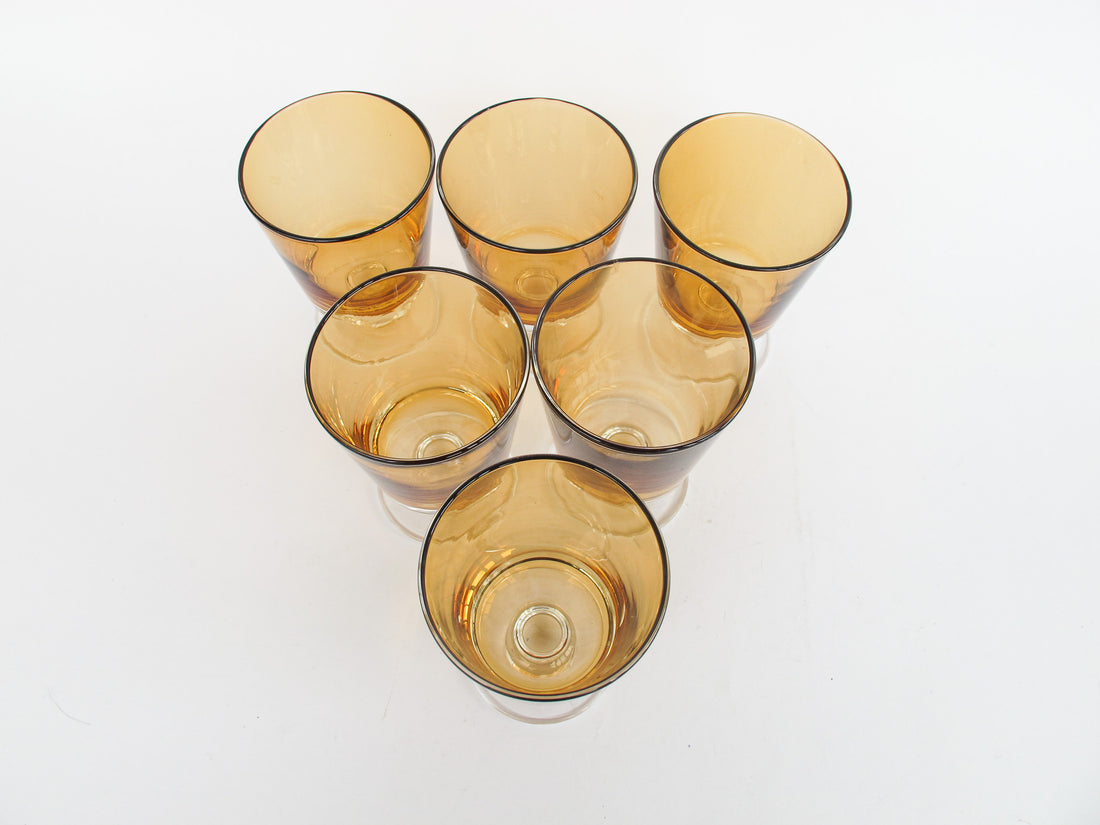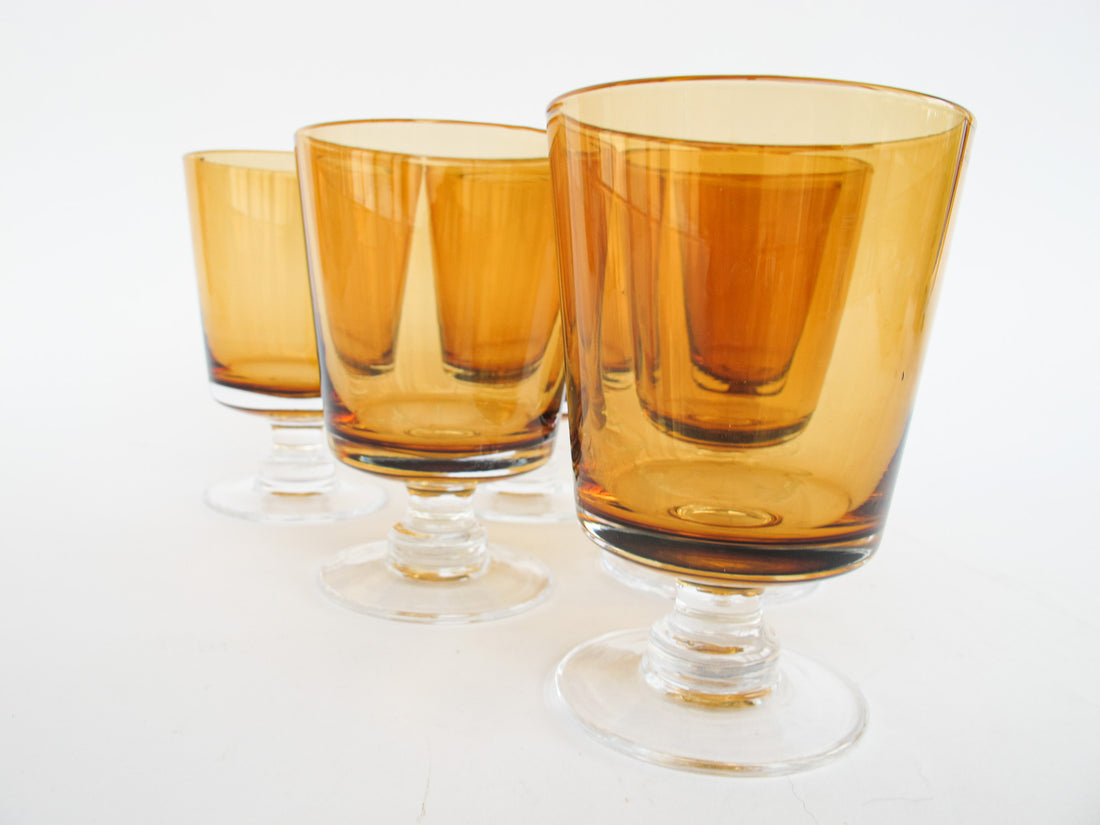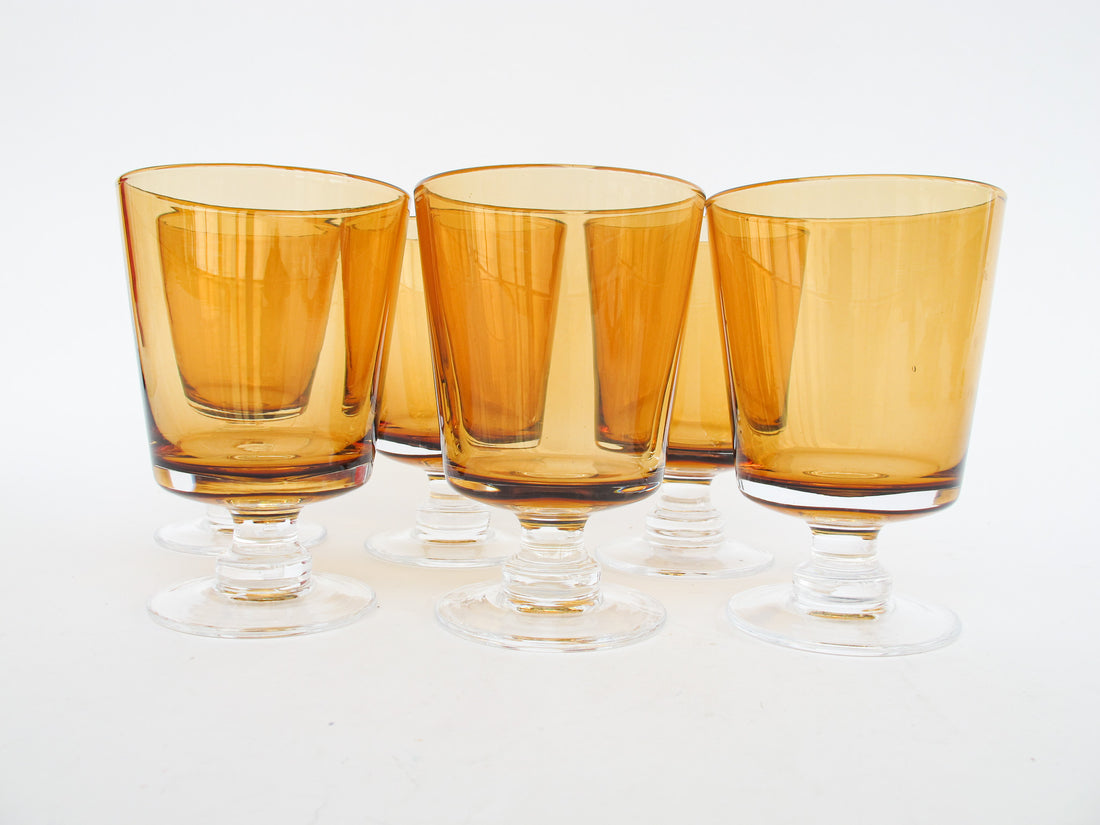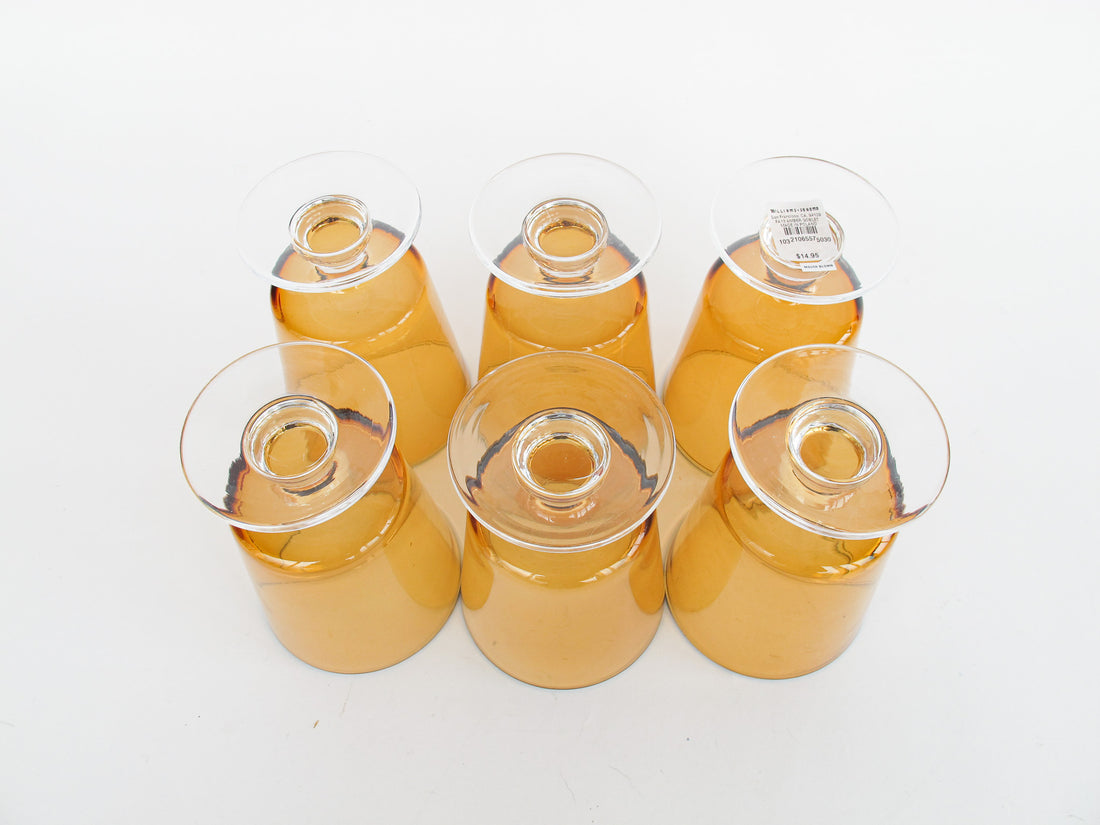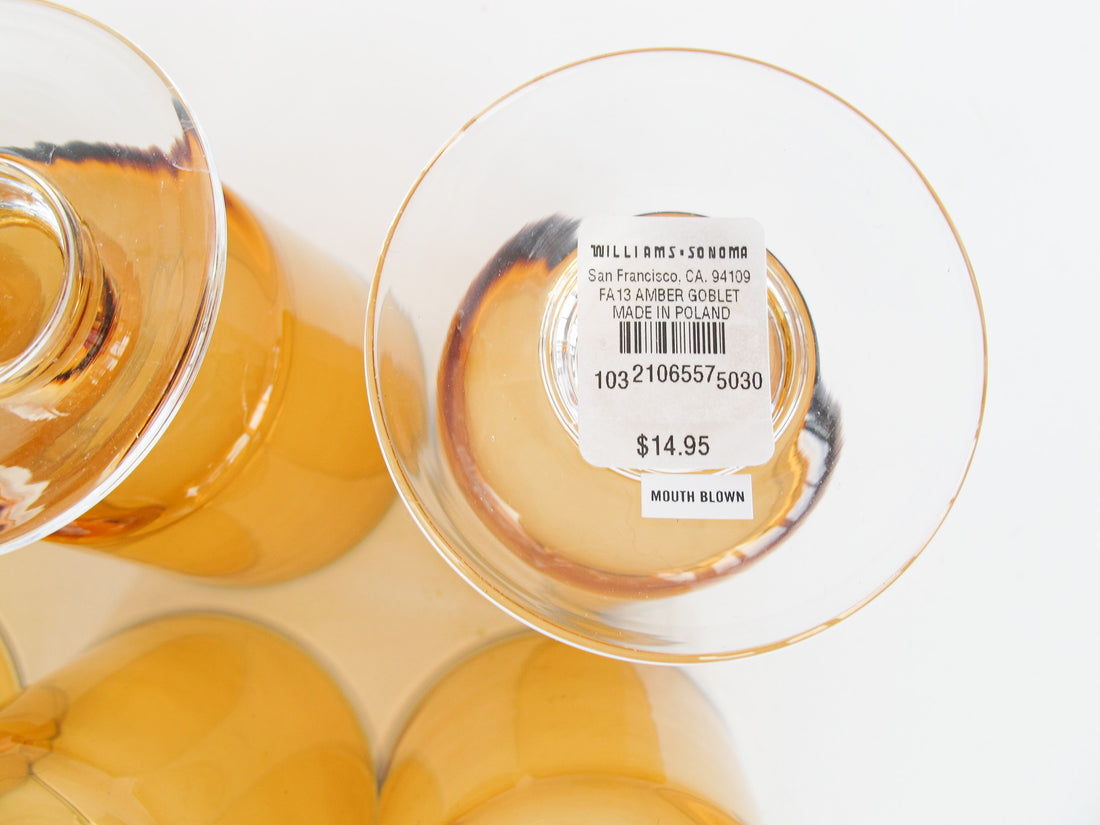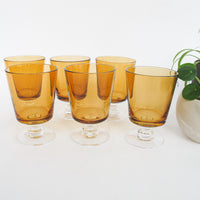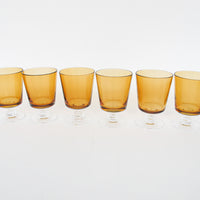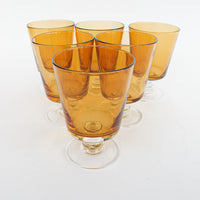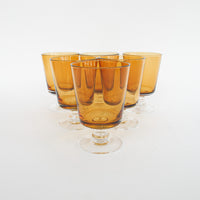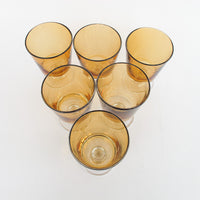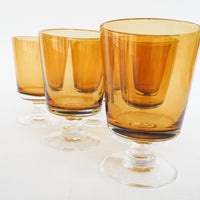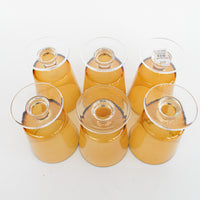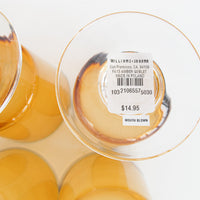 Set of 6 Stemmed Amber and Clear Glasses Made in Poland
Absolutely sleek and stunning set of 6 handblown stemmed amber and clear glasses. Originally made in Poland for Williams Sonoma. This is a second hand set and in great condition with no cracks or chips. One glass has the original pricing and information.  Featuring a round sleek shape this set is completely on-trend.
These are quite hefty in weight and have a really nice feel to them. 
Each Measures - 5.5" H x 3.75" D