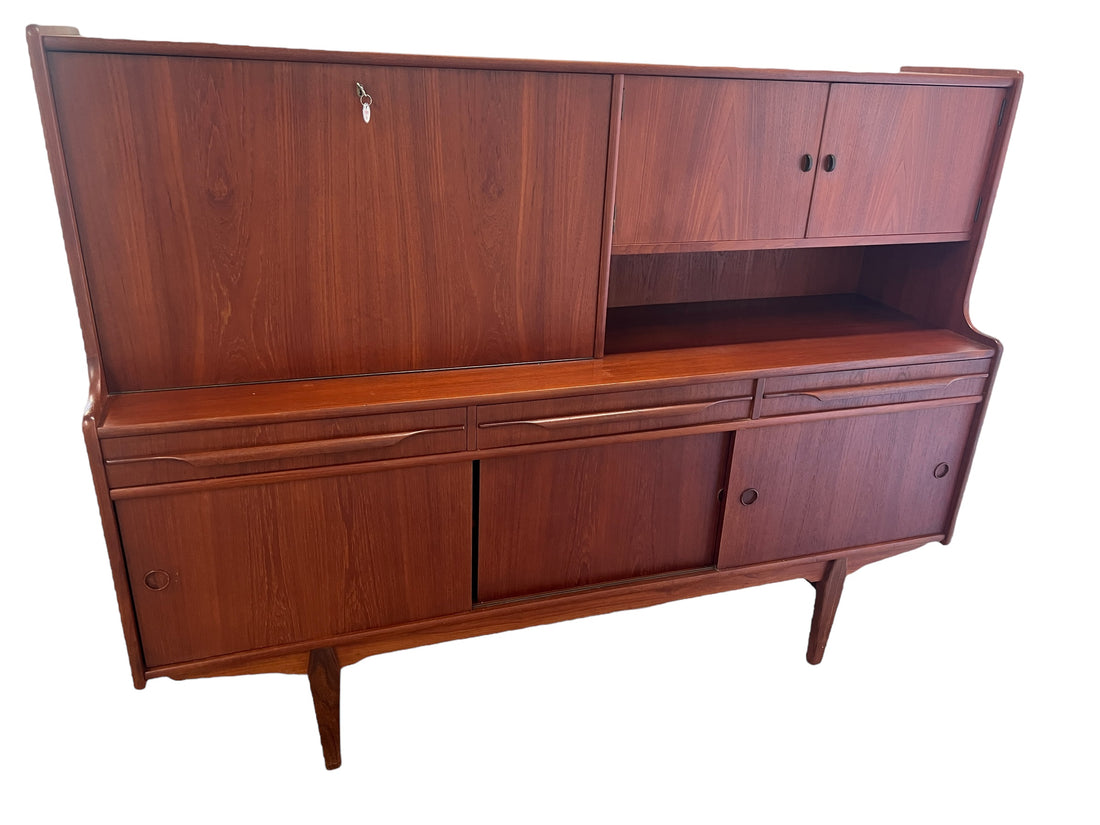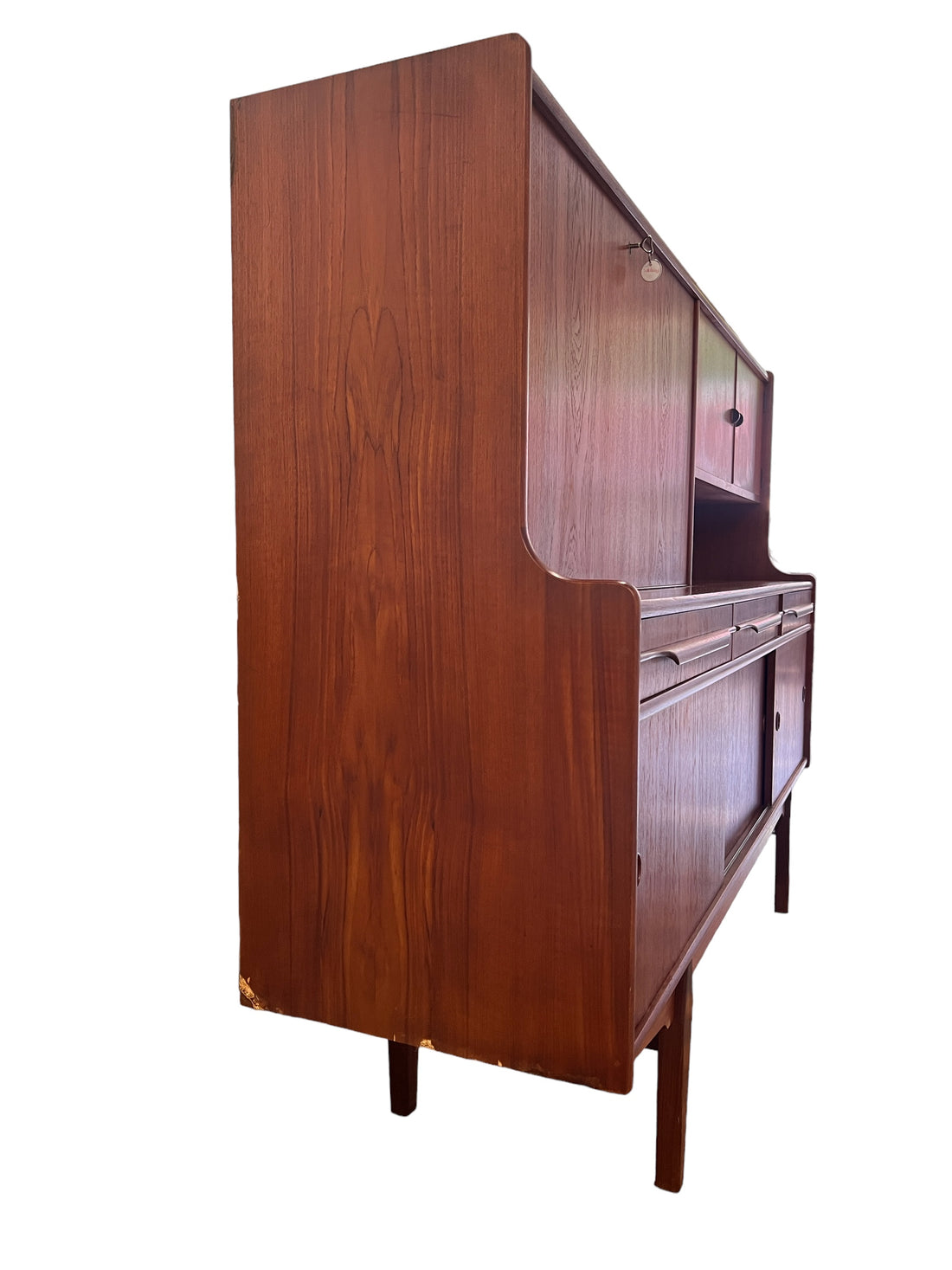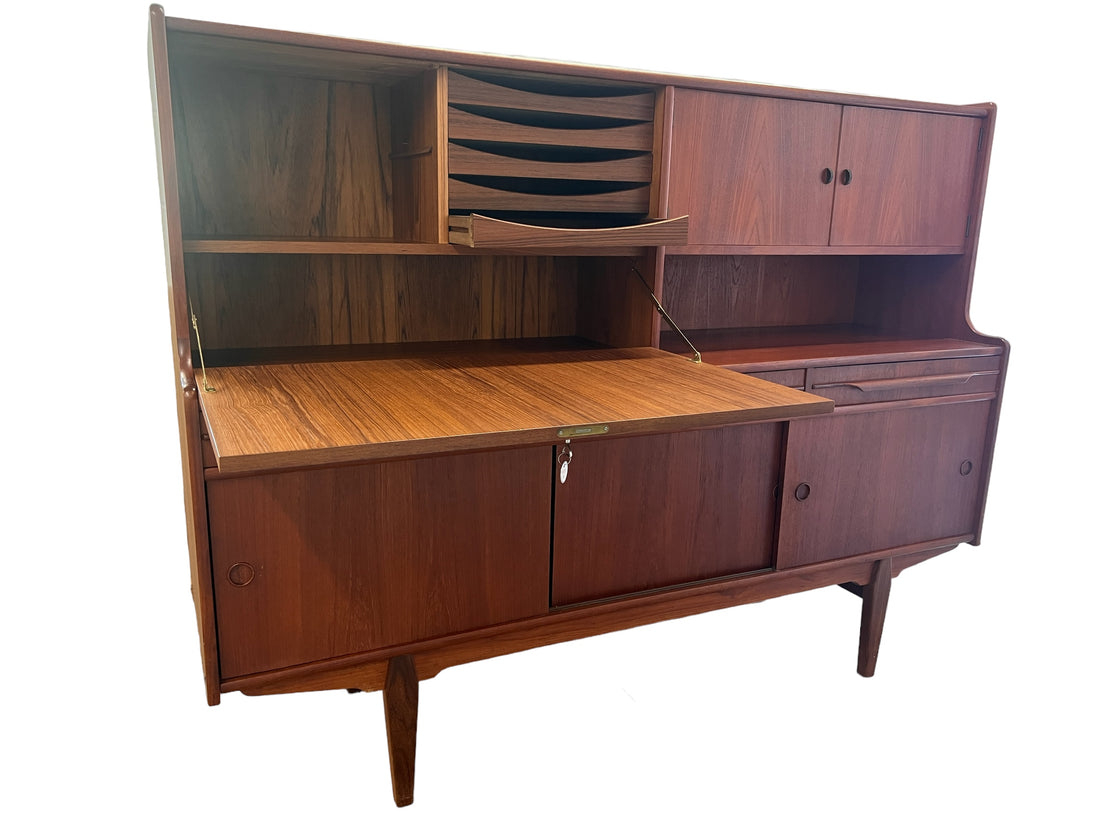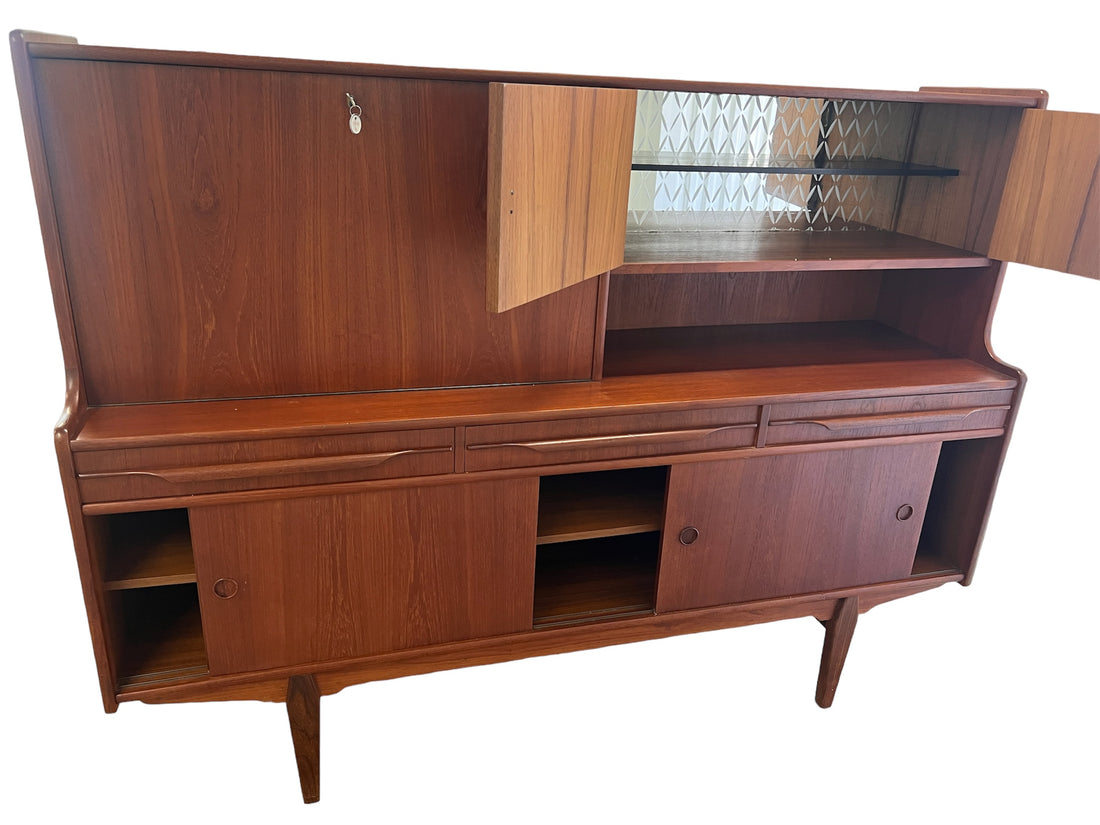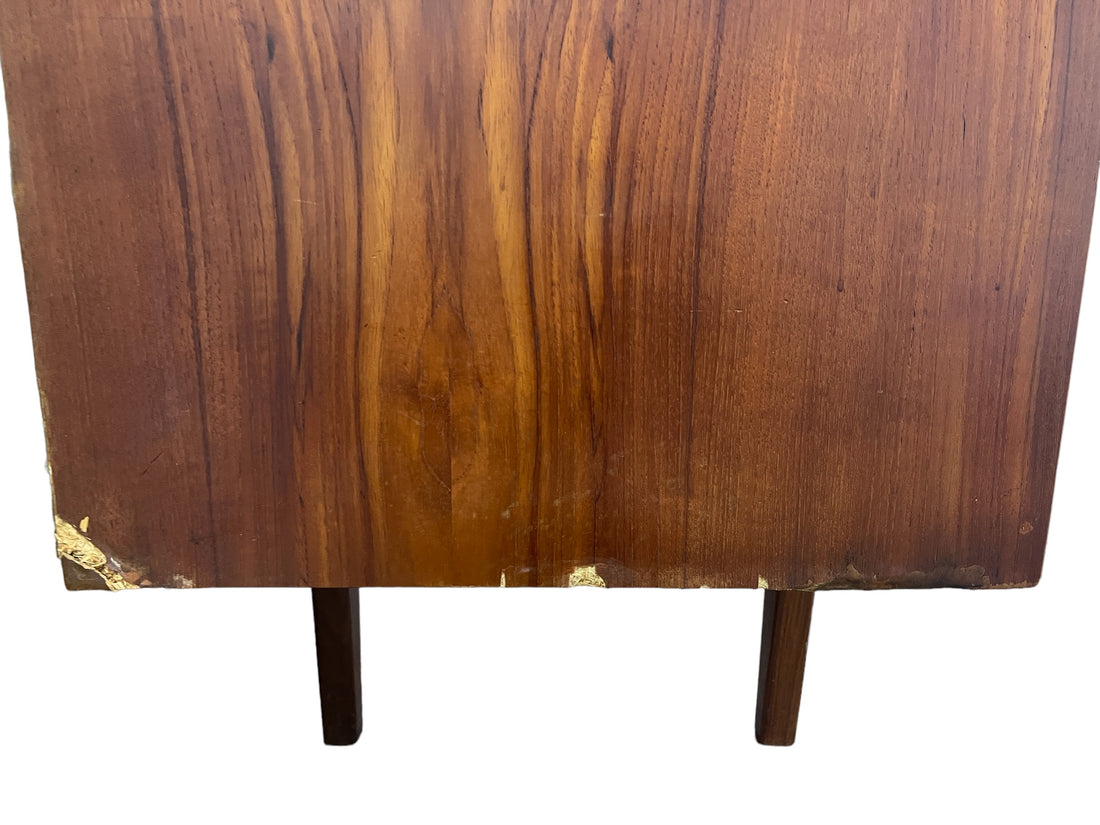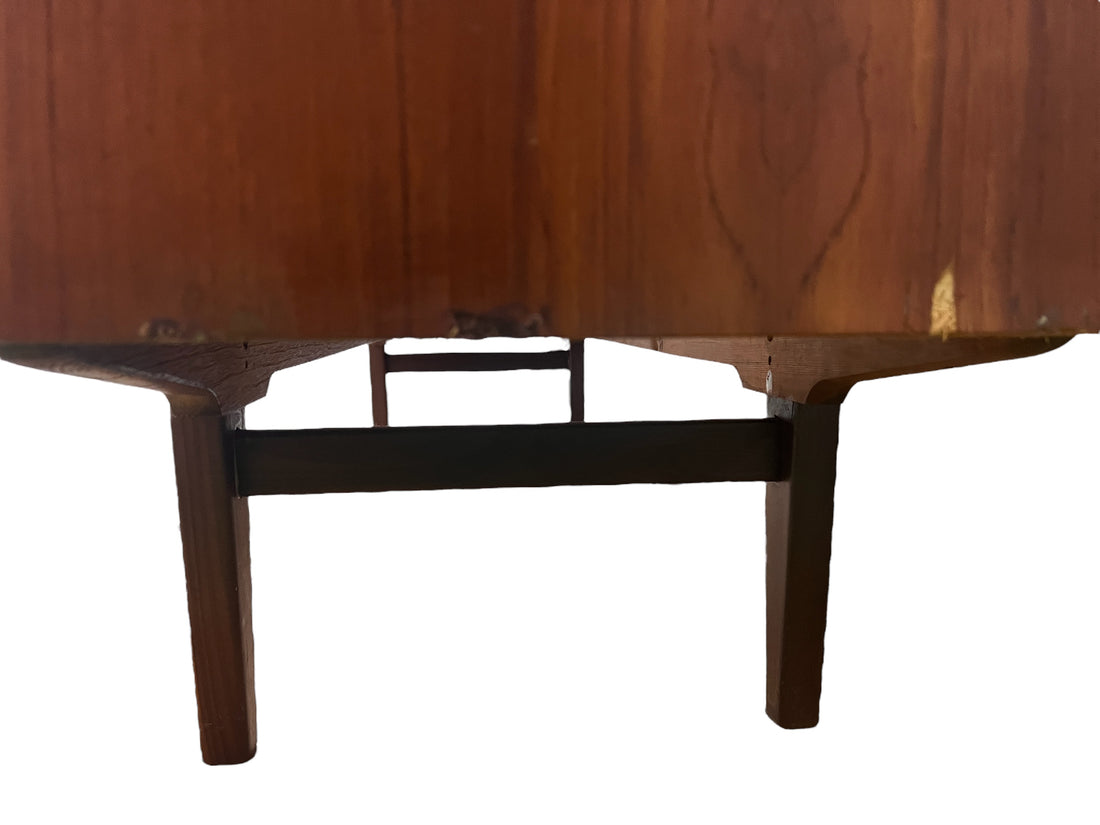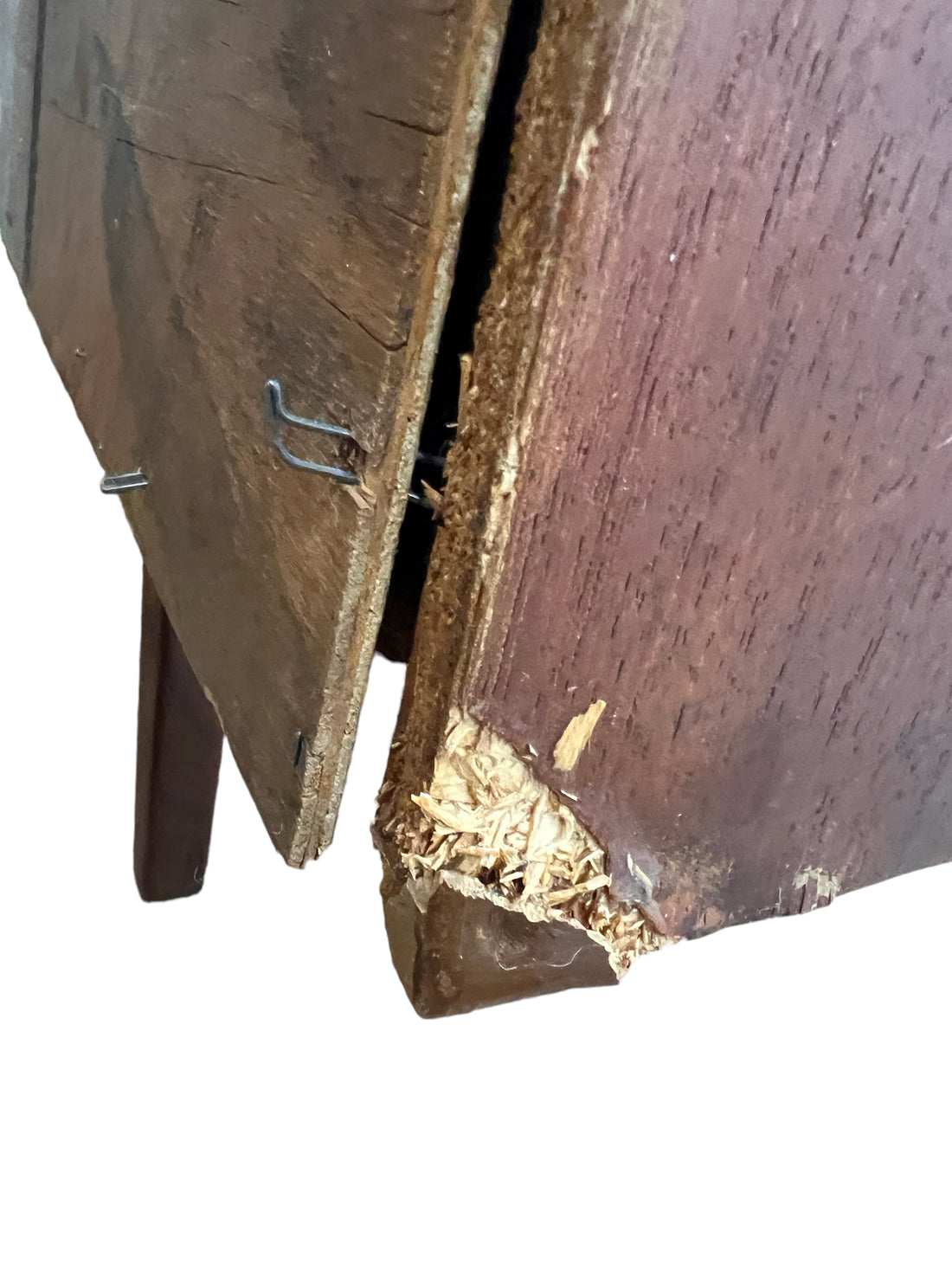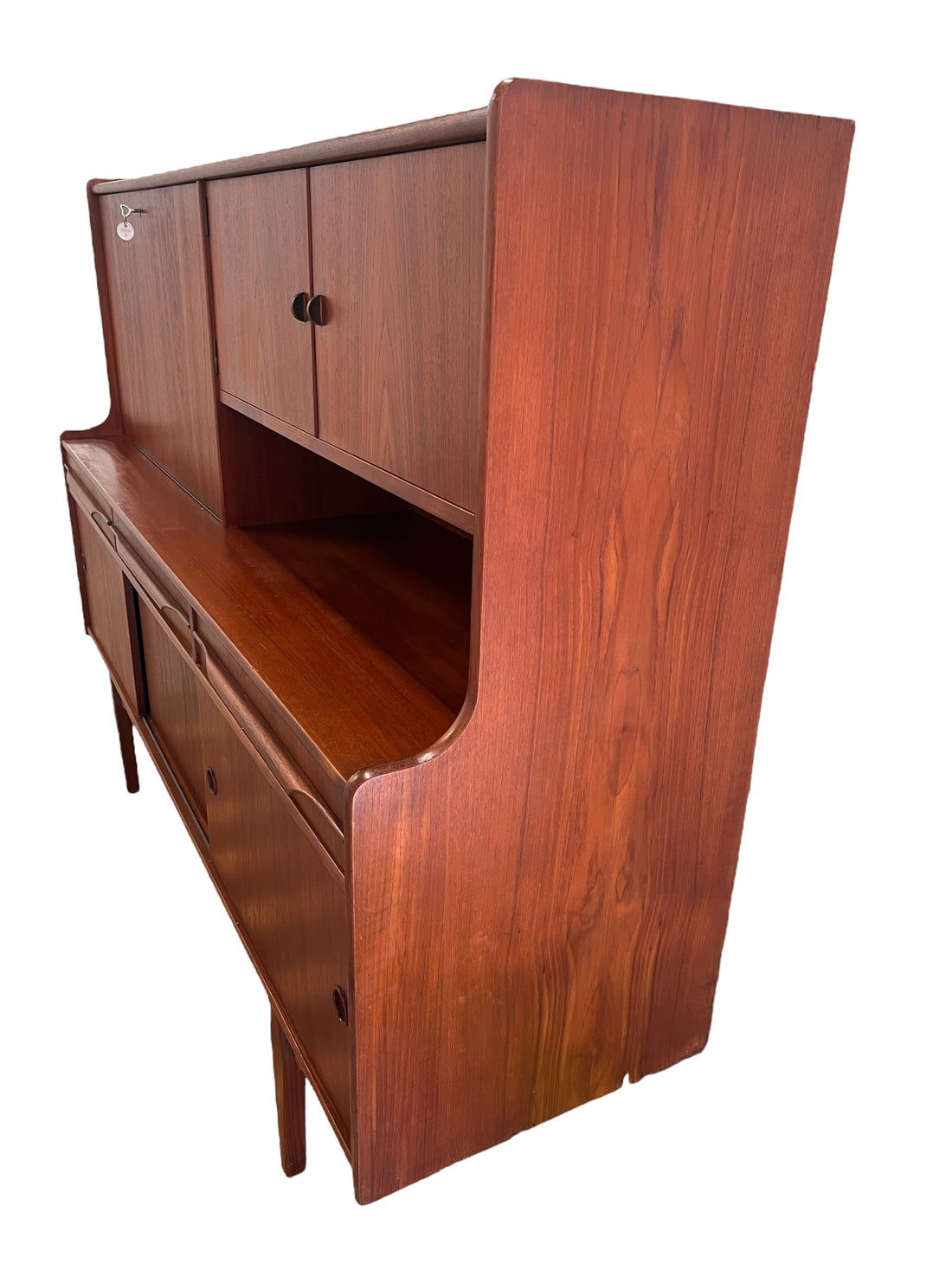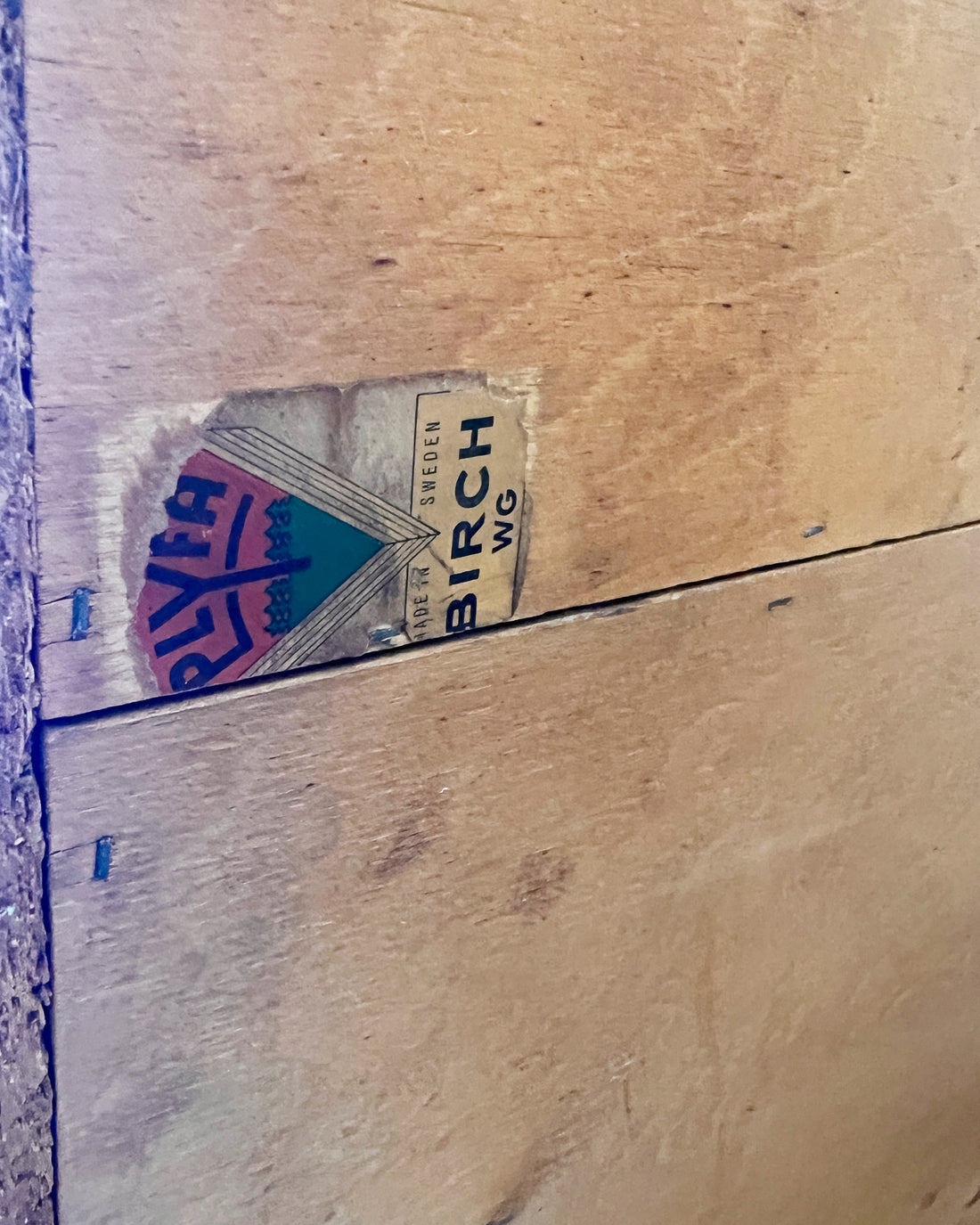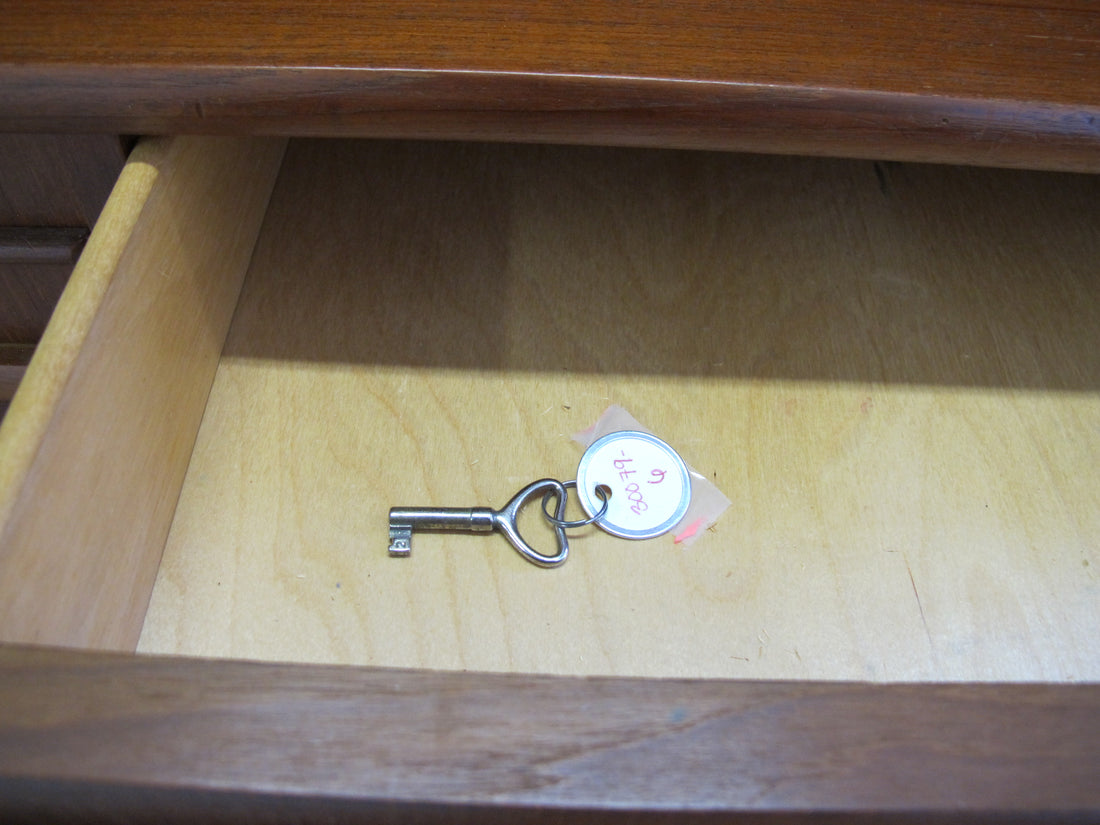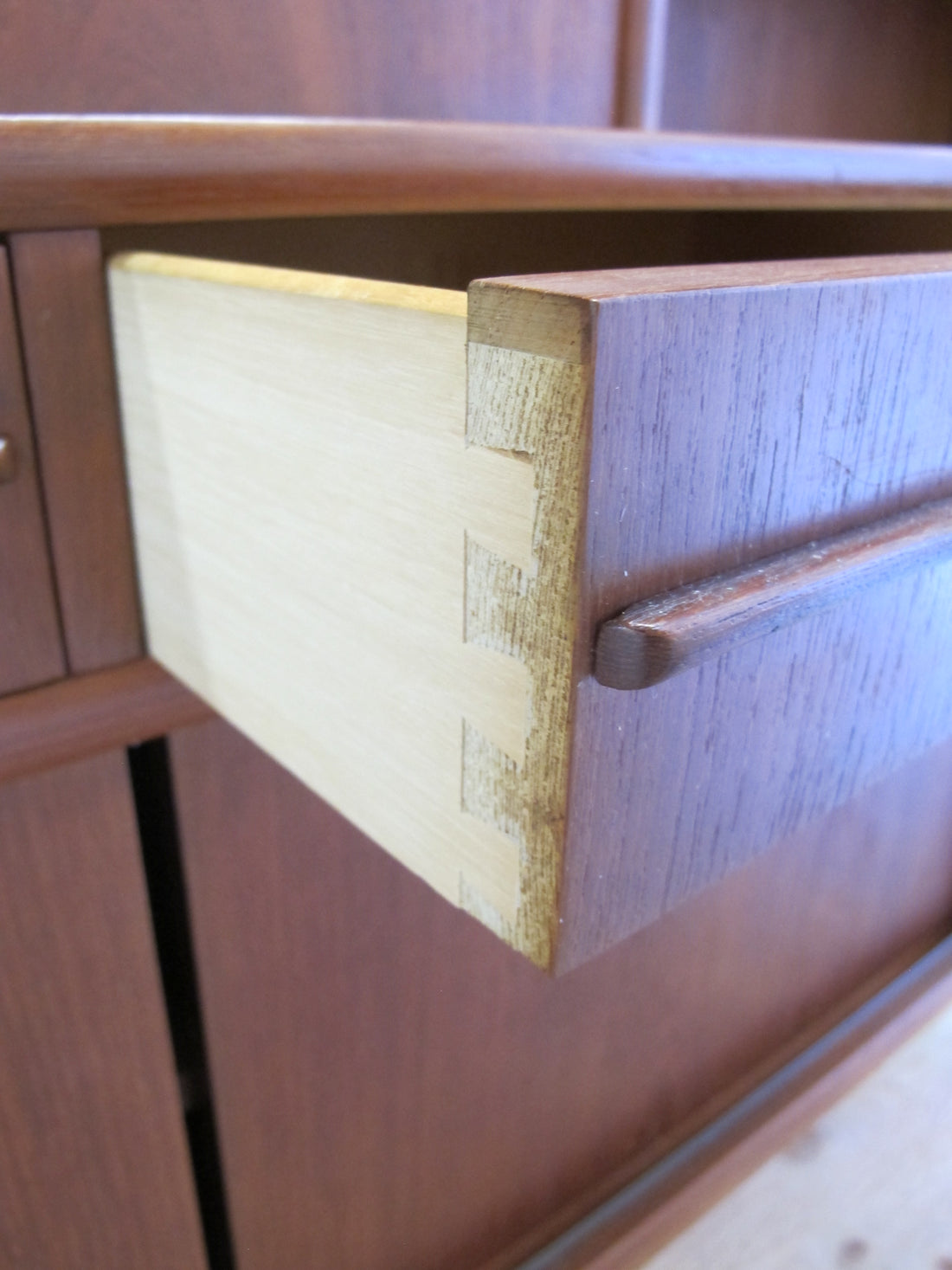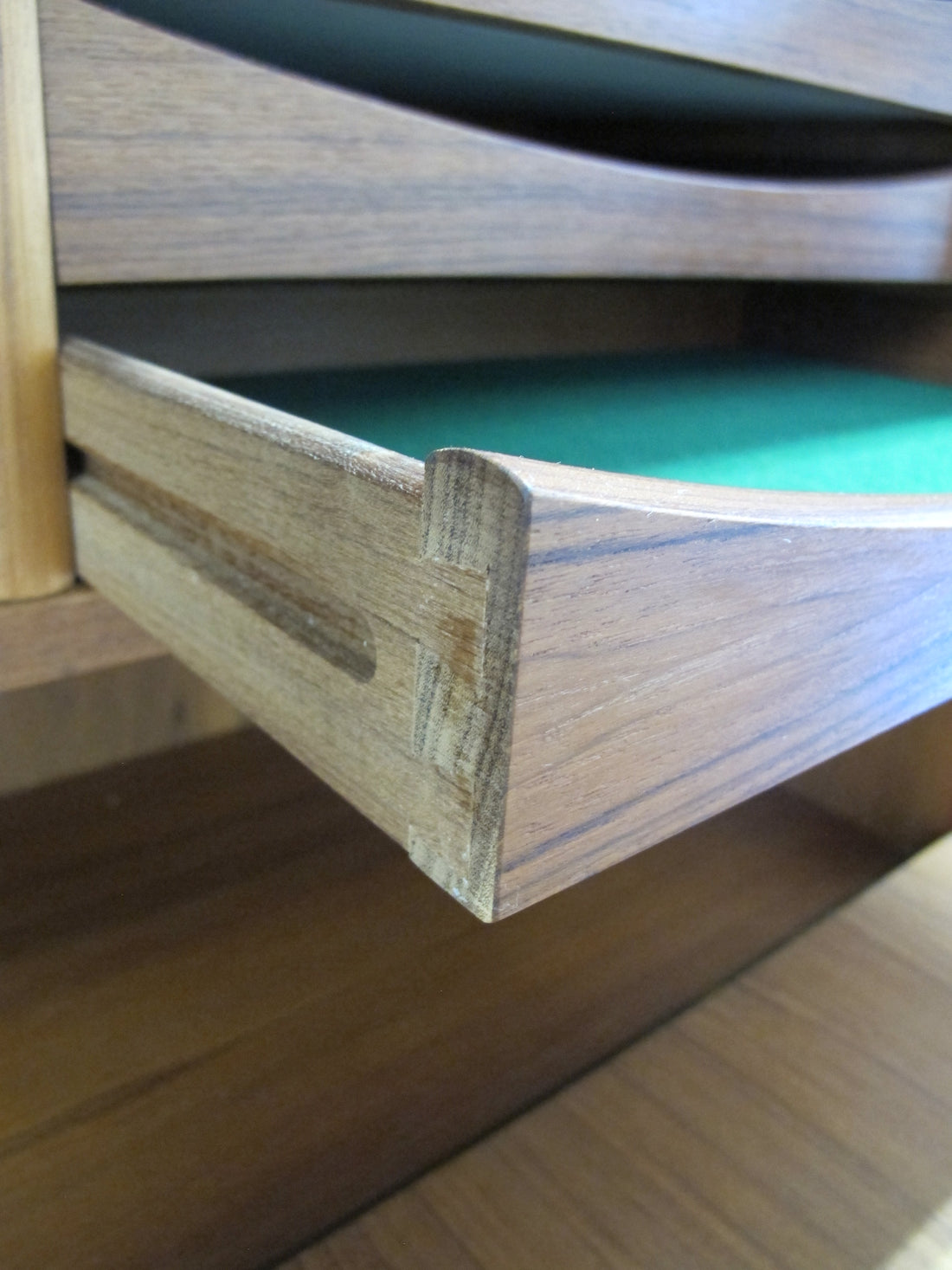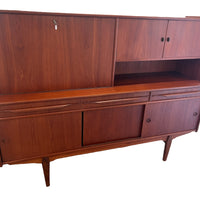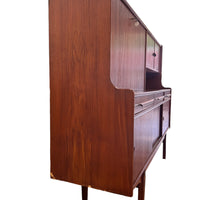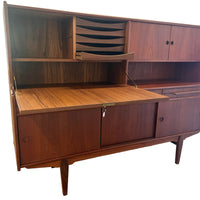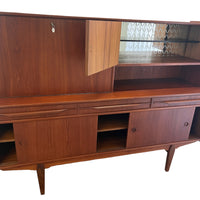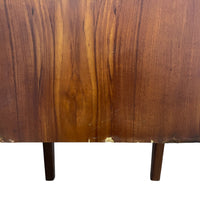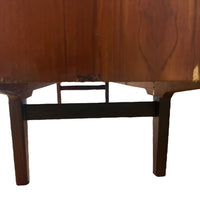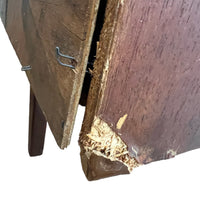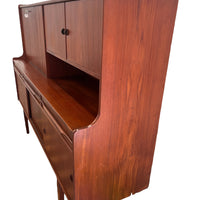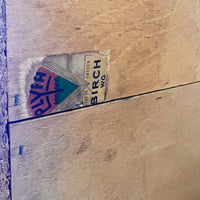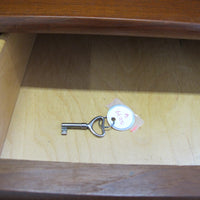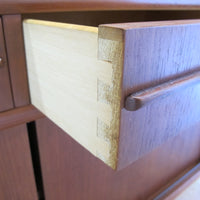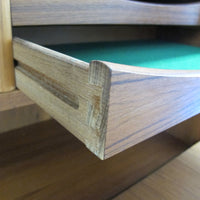 Plyfa Side Board Credenza Bar Desk Made in Sweden
This piece is a STUNNING piece of craftsmanship. The original makers mark would suggest it is an even older piece potentially made in the late 40's or earlier.  Has the very midcentry streamlined look. Made by Plyfa in Sweden  it also states "Birch WG" on the label. It comes with the original chrome/stainless steel skeleton key to unlock the fold out working desk station. 
This piece has it all with its mirrored back glass holder, larger and smaller sliding storage compartments with a single shelf down the middle and the fold out desk with felt lined organizer drawers. It is a slim depth making it perfect to maximize smaller spaces.
This would be perfect in an entry way, living room, kitchen, office or bedroom. It would be perfect to be used as a coffee/drink bar, dish storage, etc. The front features solid wood doors and sliders and pulls. 
Given the age of this piece all front and back segments are in great vintage condition. The sides both have some visible damage to the corners and edges only on the bottoms of the sides as seen in the photos. Could easily be patched or left as is. These segments do not hurt the overal integrity of this piece or the incredible character. Price does reflect these defects. 
*Please provide a full address to get a quote prior to purchase. Furniture items require speciality handling and this piece will need to be shipping via freight. 
Overall Measures - 72.5" L x 20" D x 55" H
The usable space in all 3 center drawers measures - 22.5" l x 17.5" D x 3 H
Larger longer left side lower cabinet internally measures - 4' L x 18" D x 7" H (Height measures the useable space between both shelves) (14.5" total height)
Smaller right side lower cabinet space internally measures - 22" L x 18" D x 15" H

Open external space in the center of the cabinet measures  - 35" L x 19" D x 8.5" H

Mirrored cabinet usable internal space measures - 35" l x 13" D x 12" total height (6" h bottom below shelf and 5.5" H above shelf) middle shelf measures 7" D

Desk space - fold out desk surface into cabinet 35" l x 34.5" D x 8.5" H to first shelf
5 felt lines file drawers measure - 15.25" L x 11" D x 1.5"H
little shelf 17" l x 12.5" d x 12" H missing mid shelf.