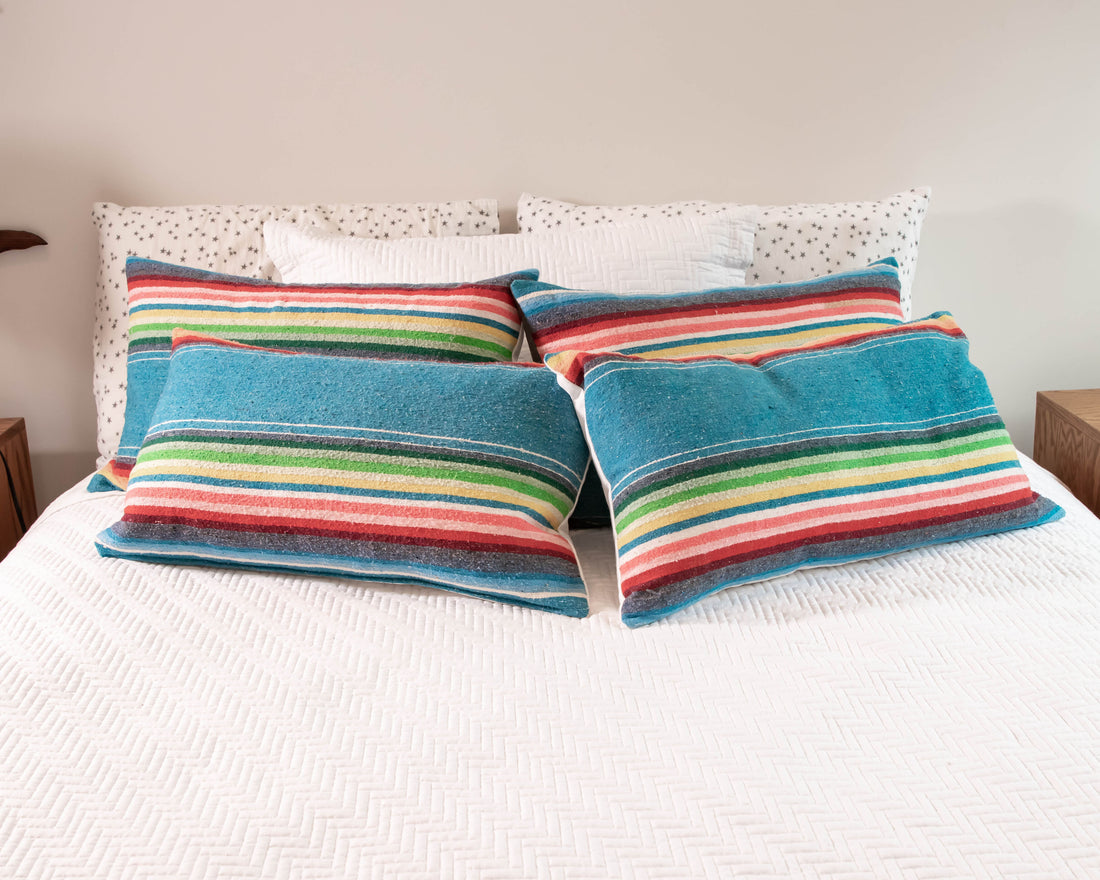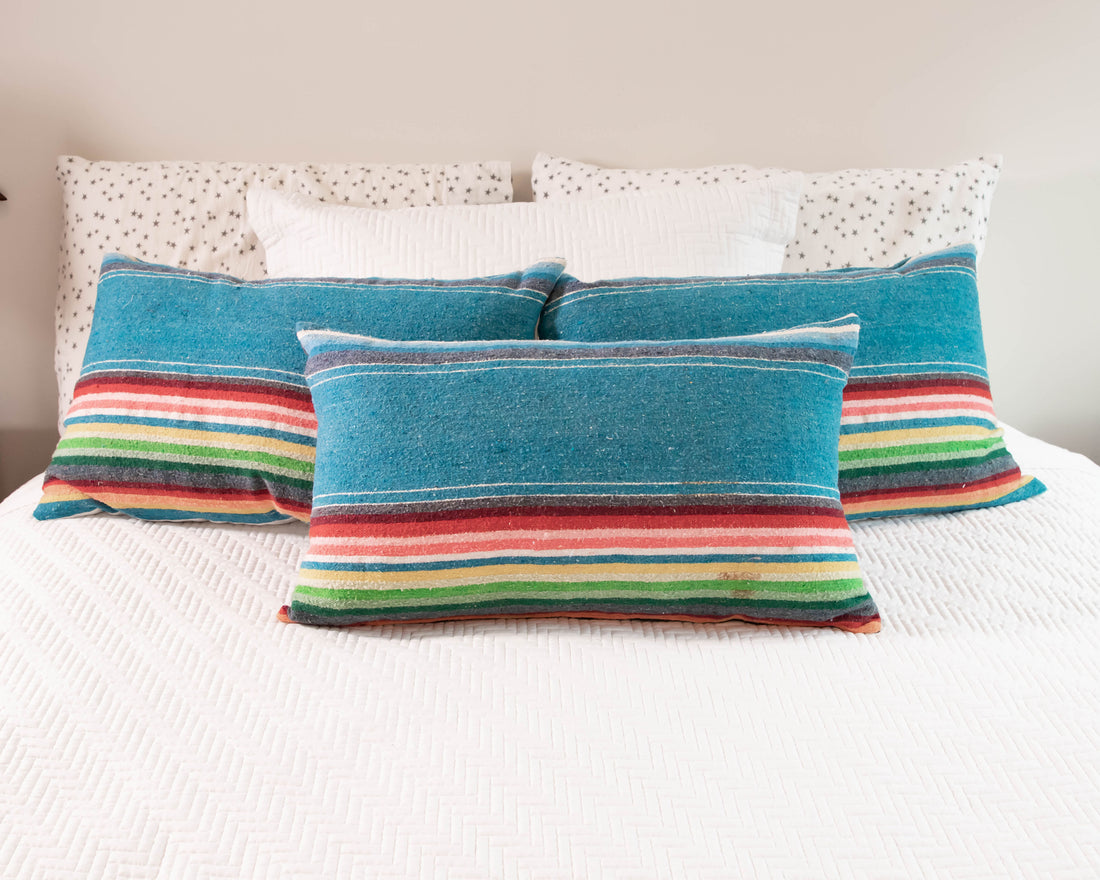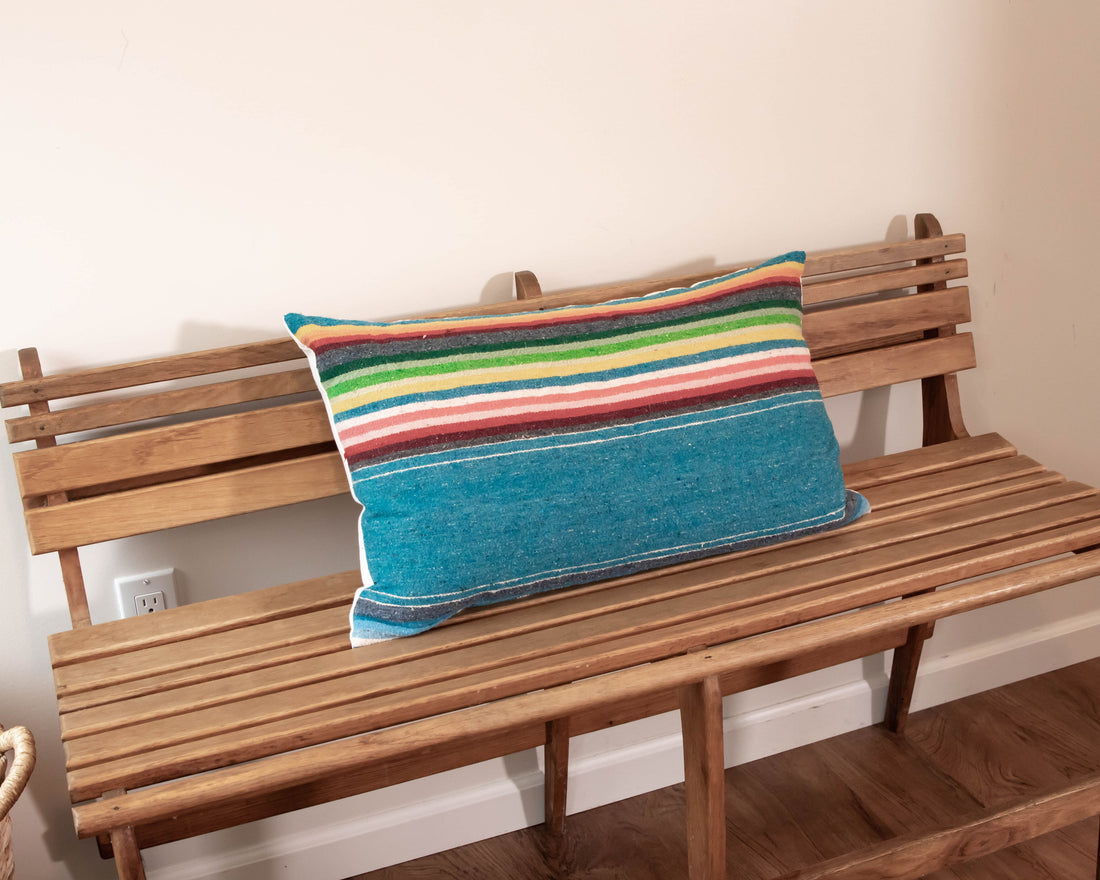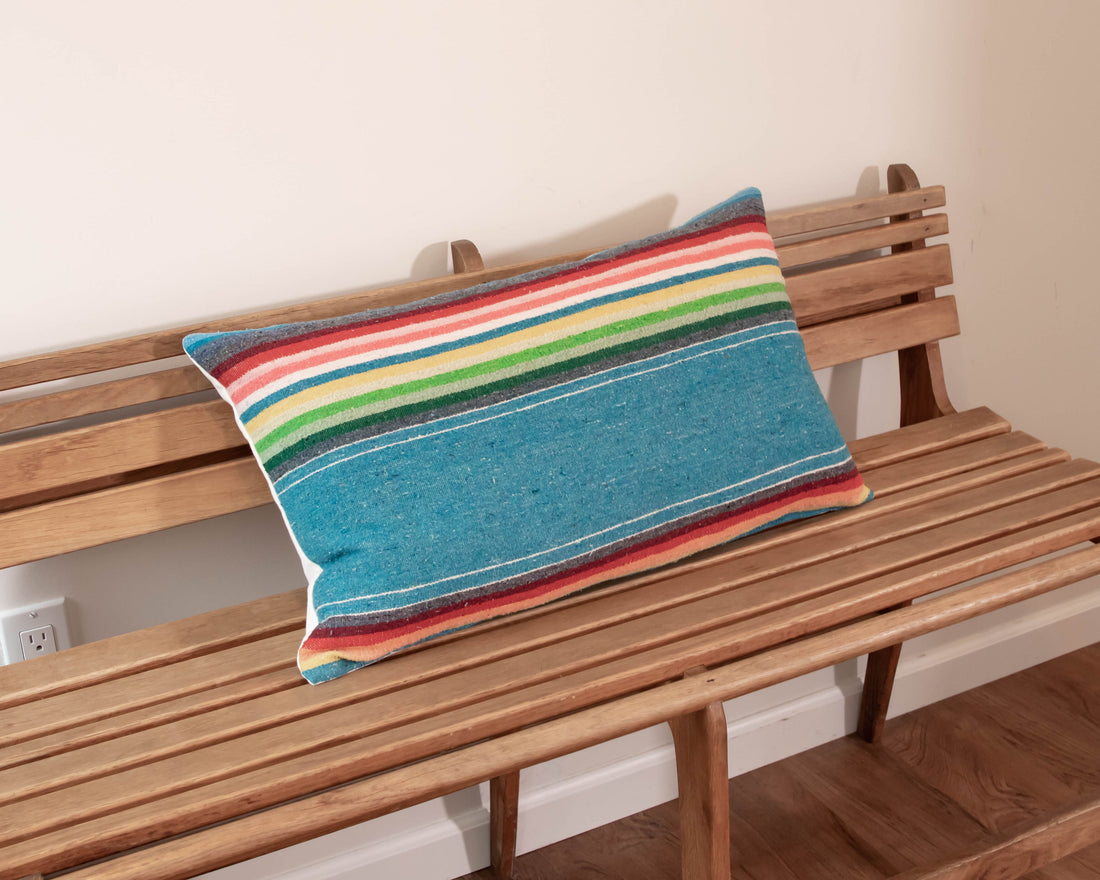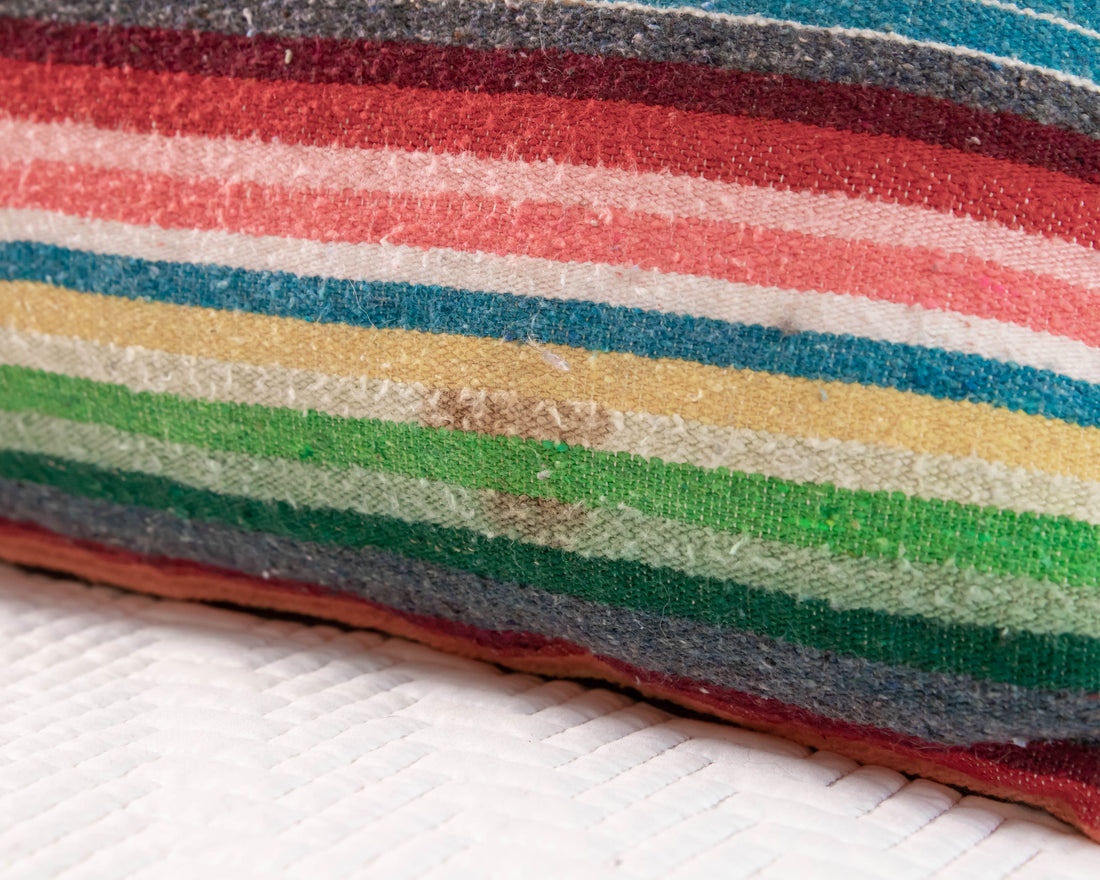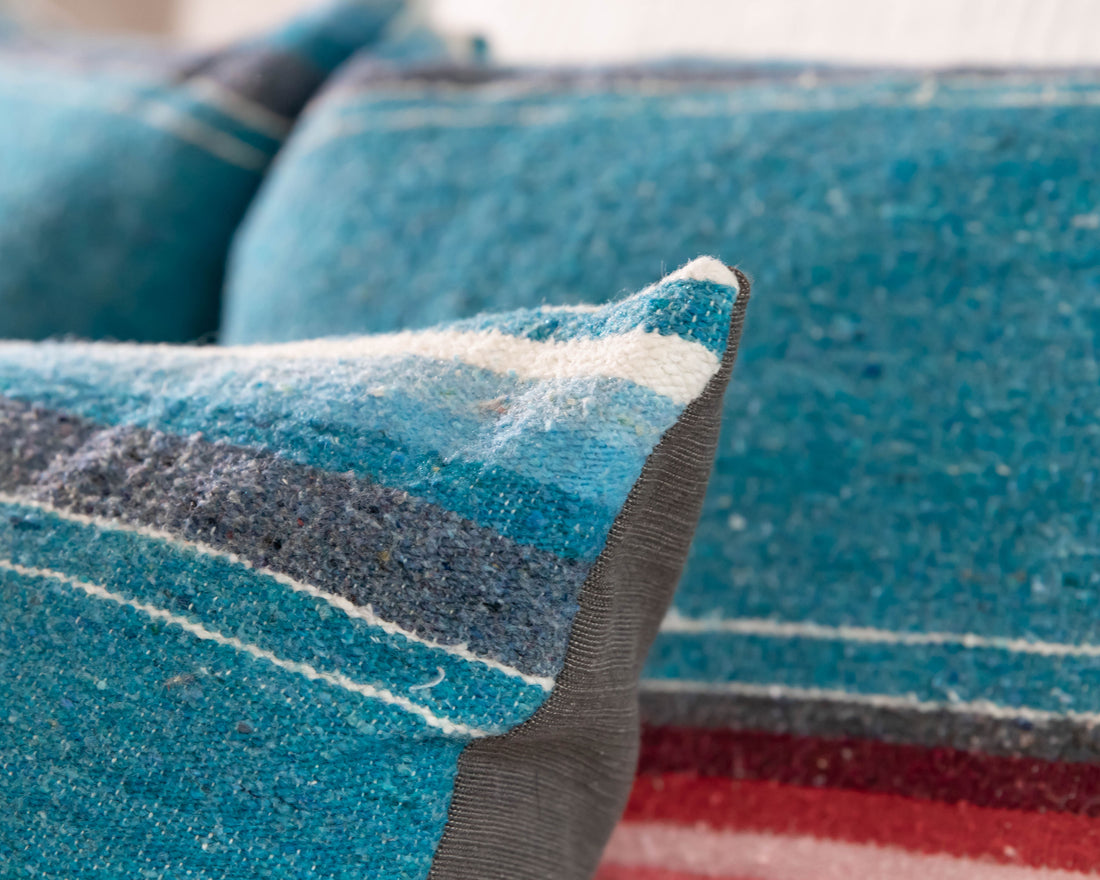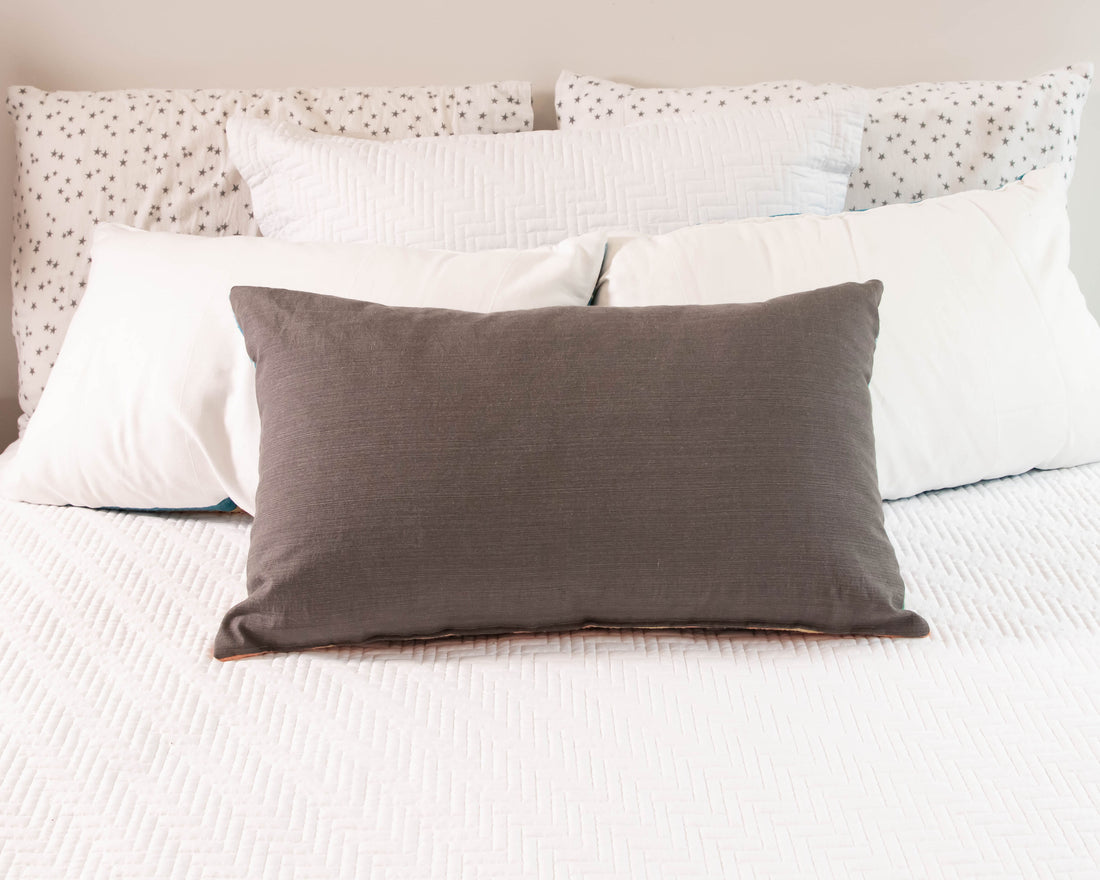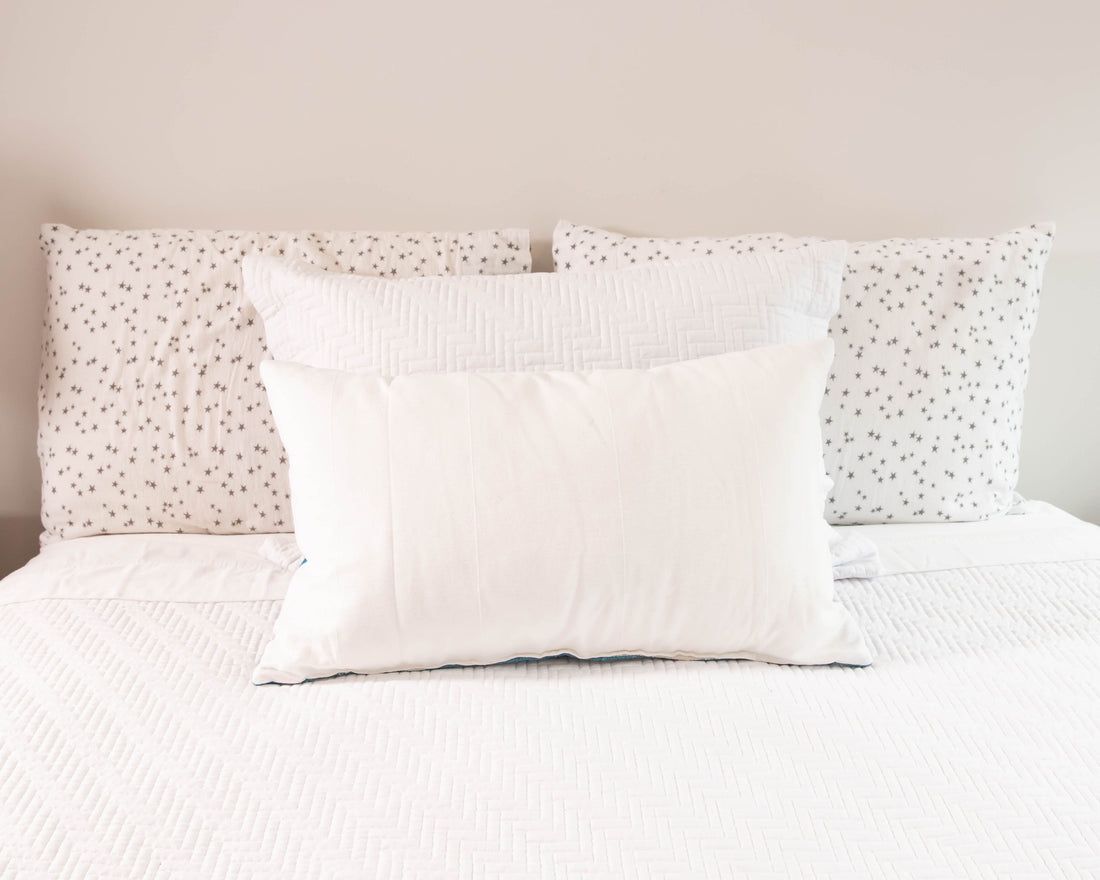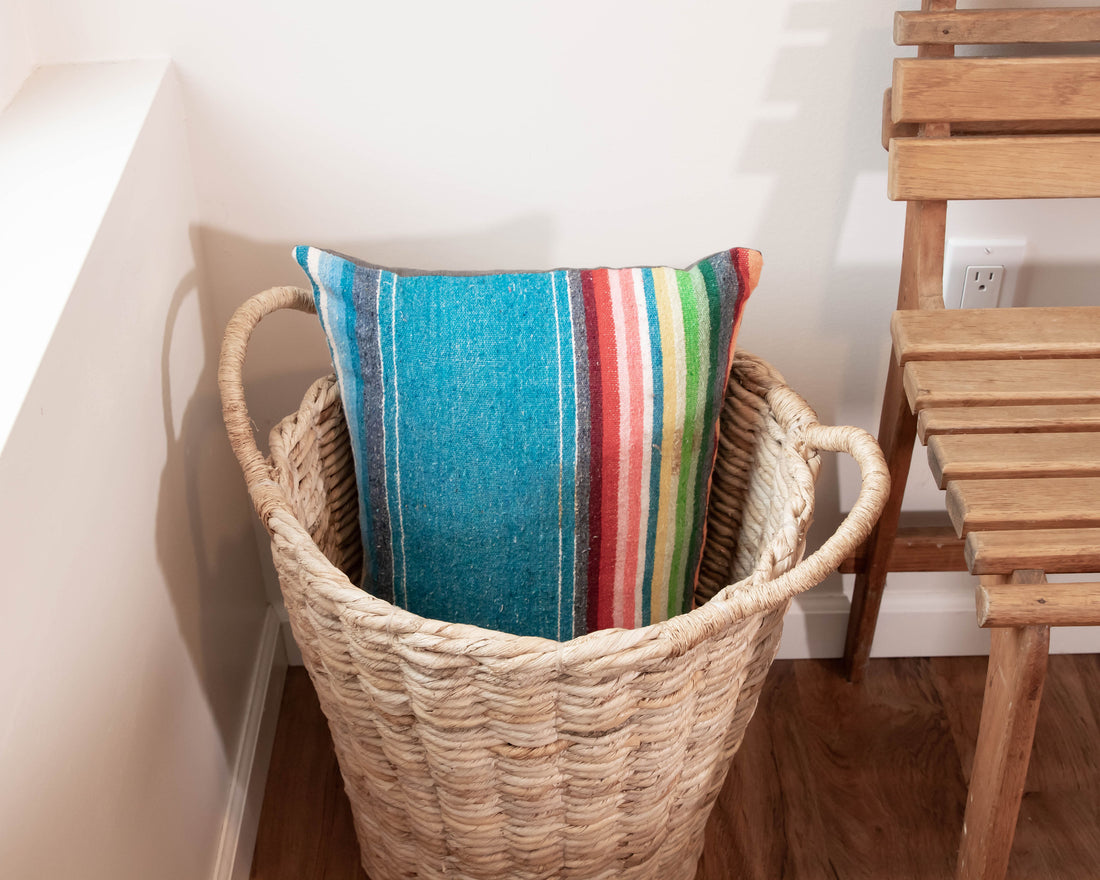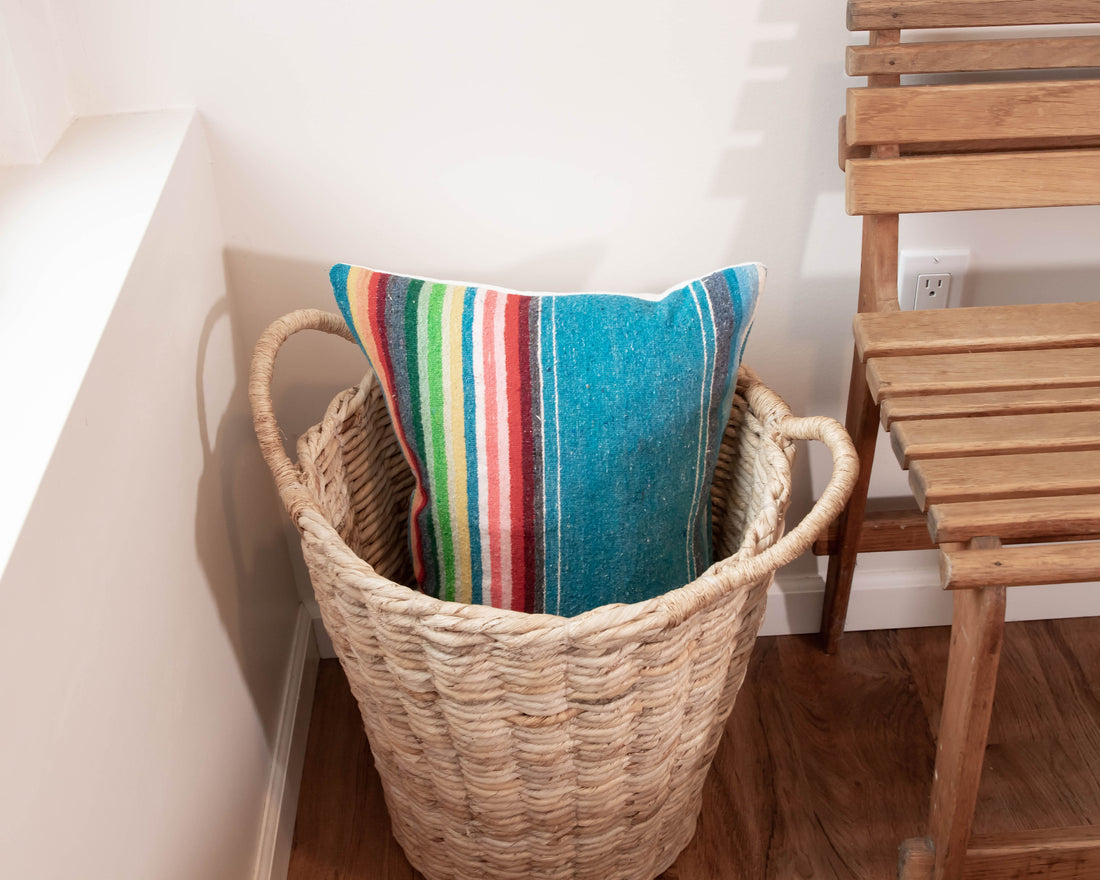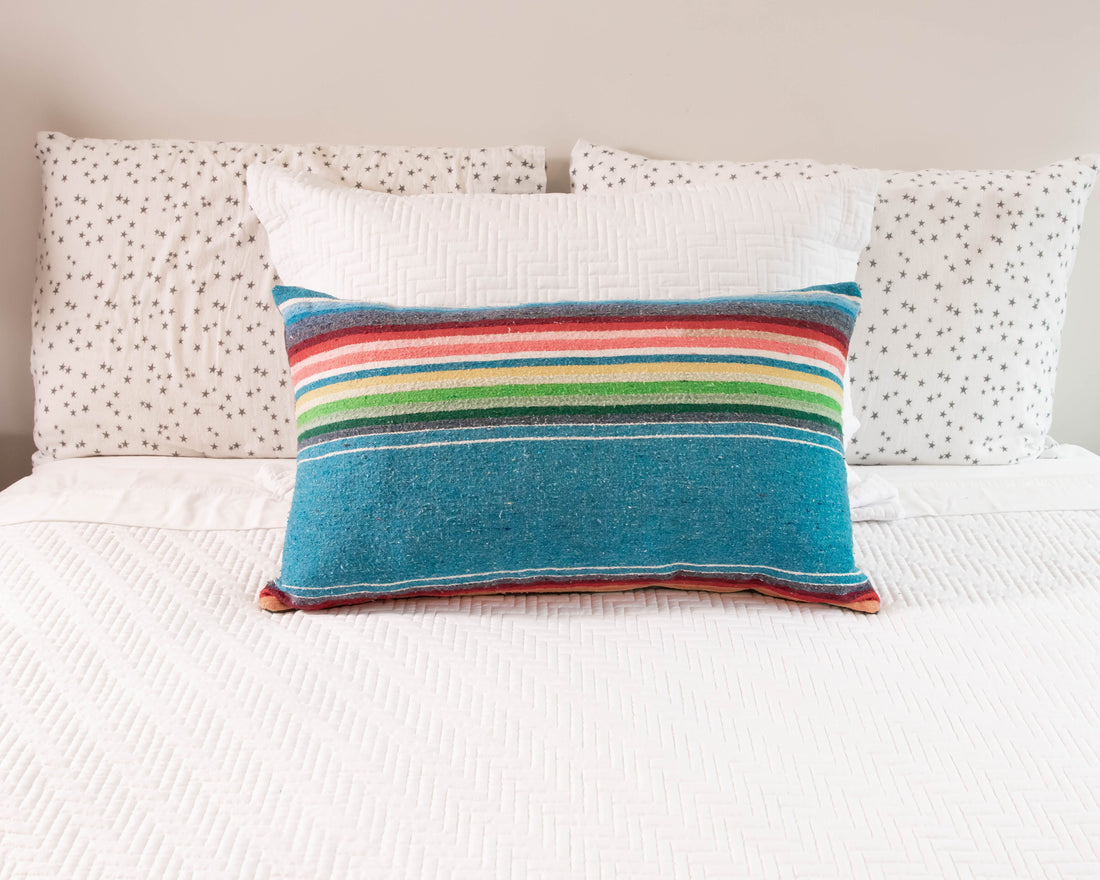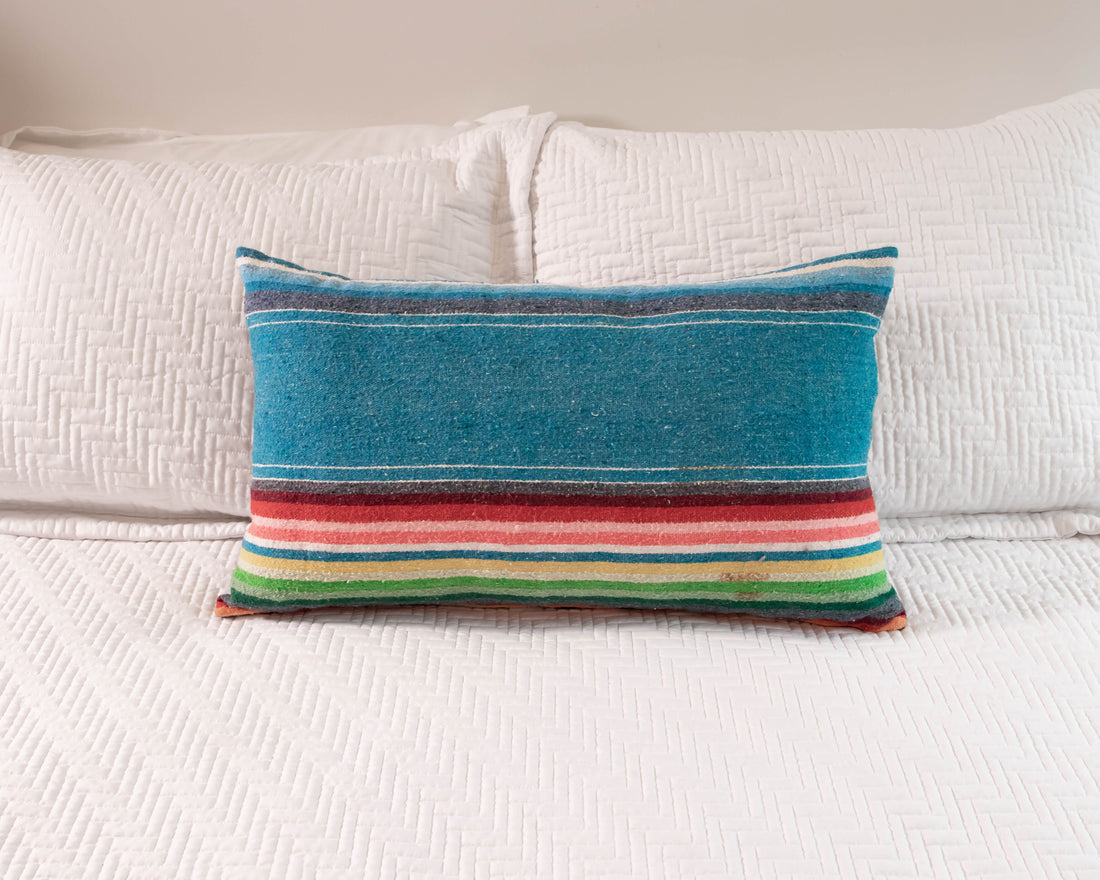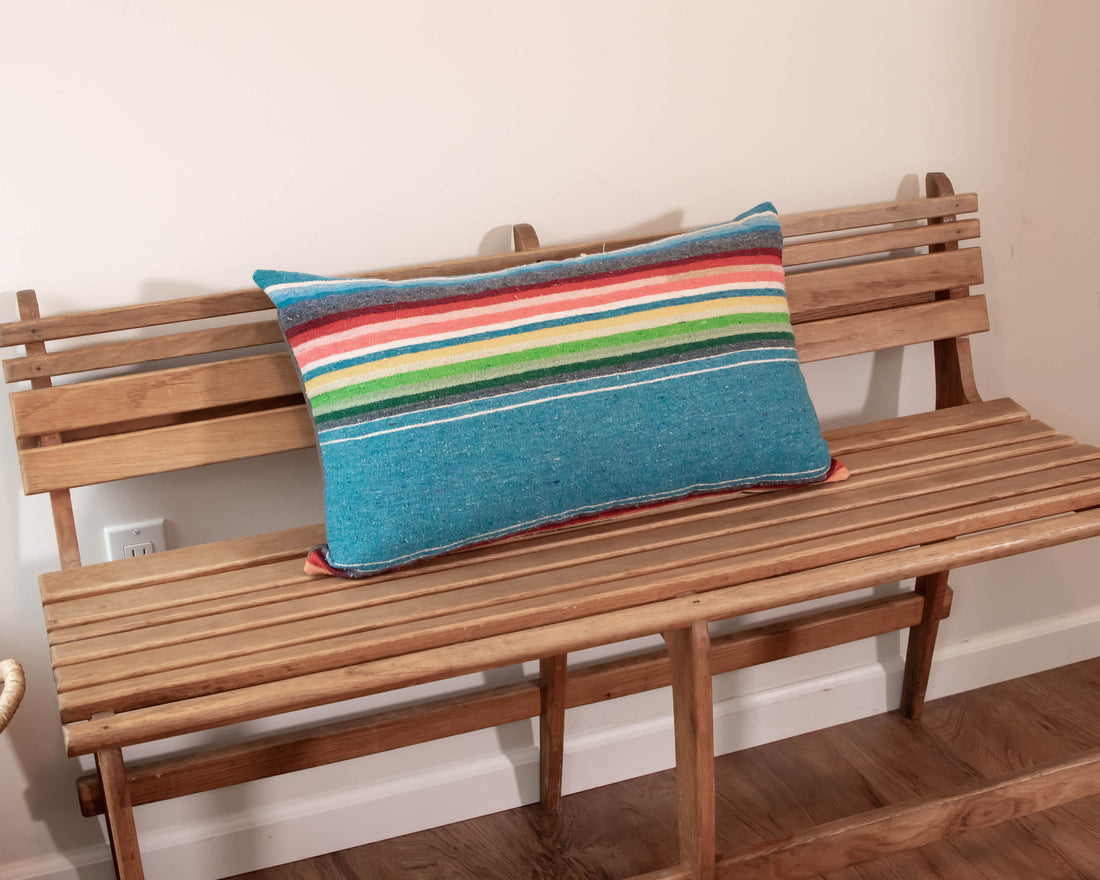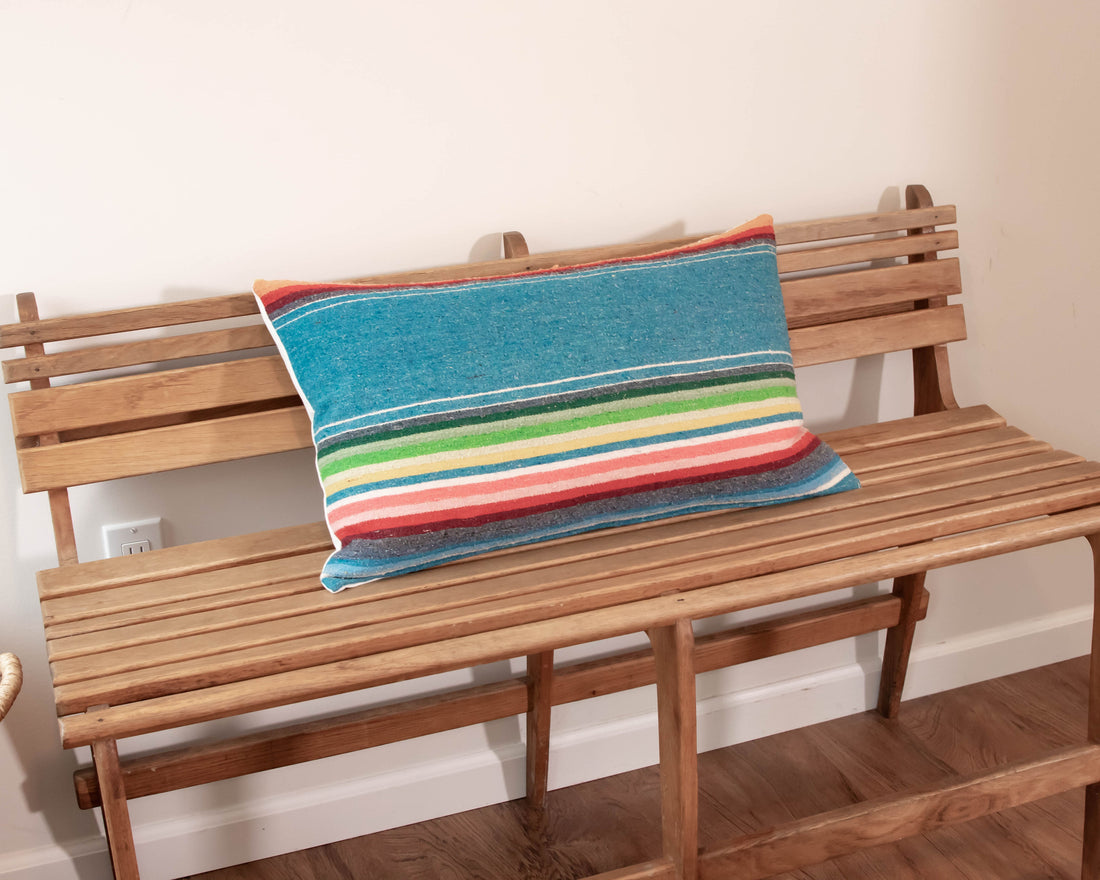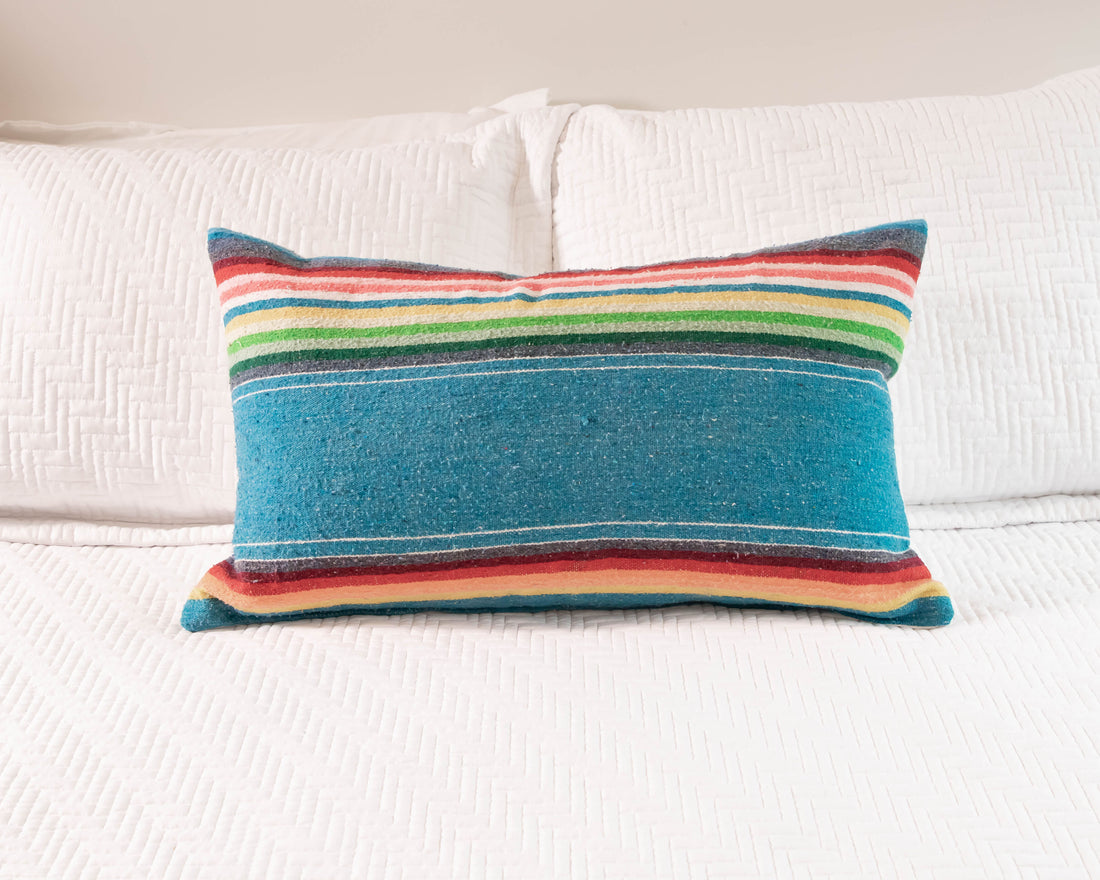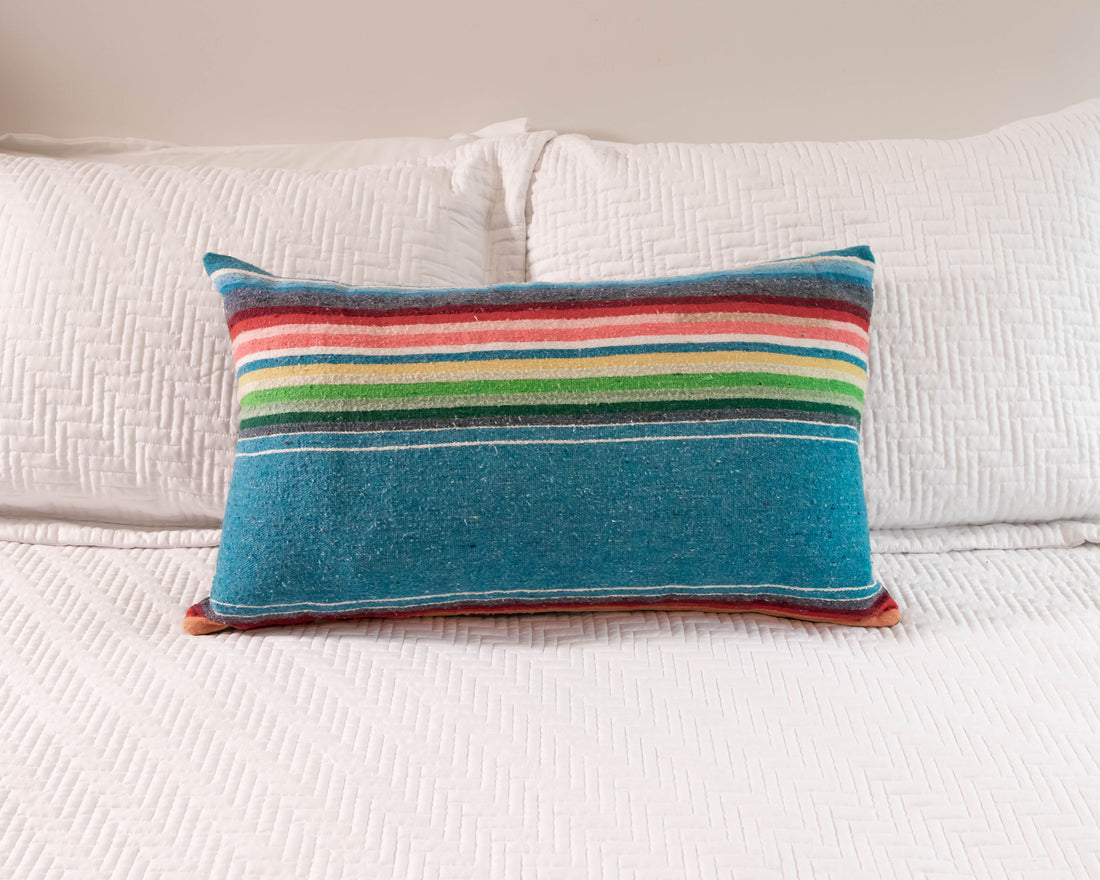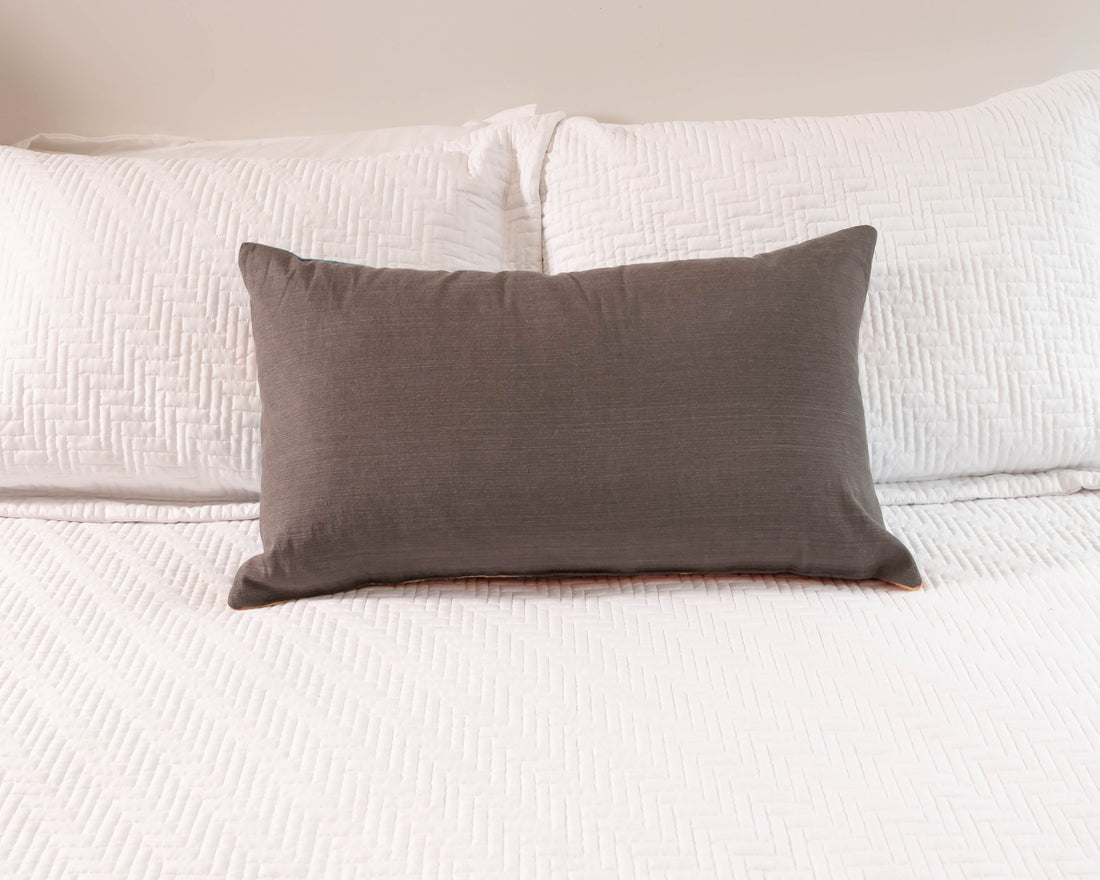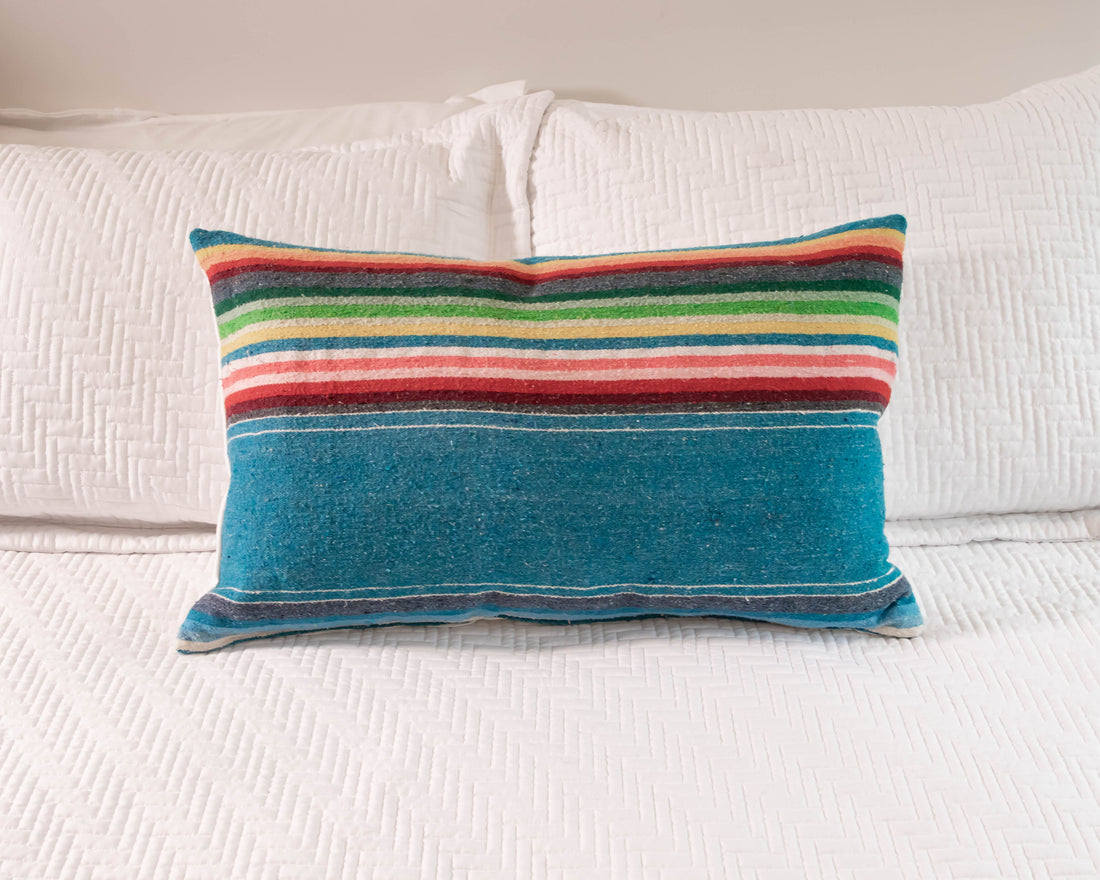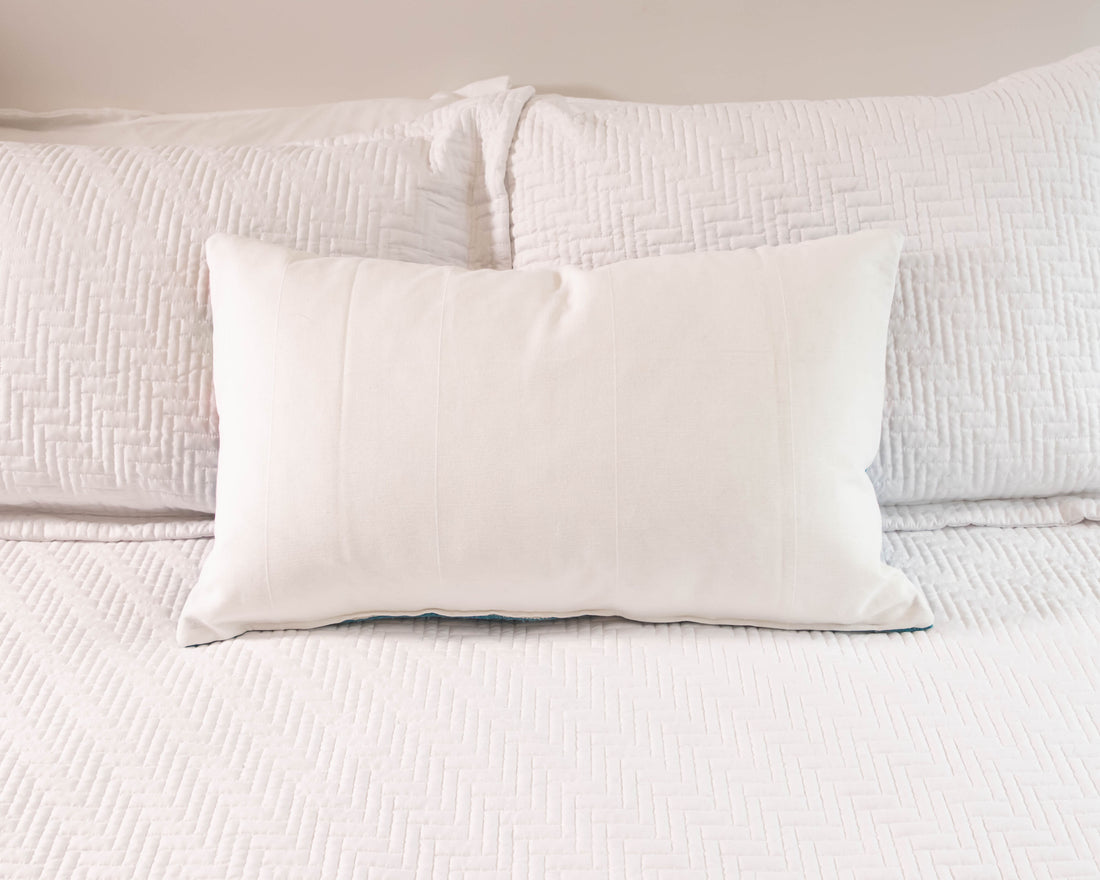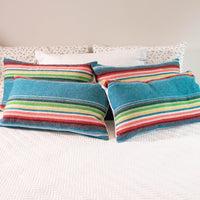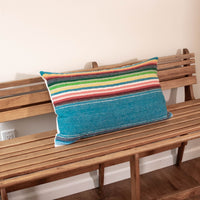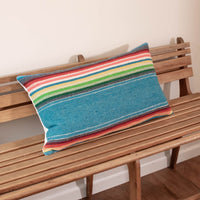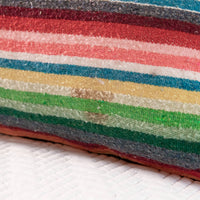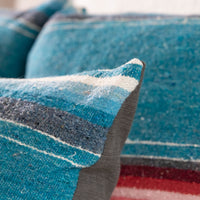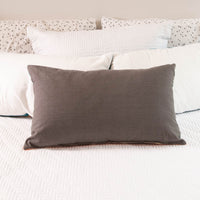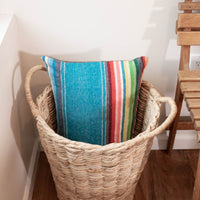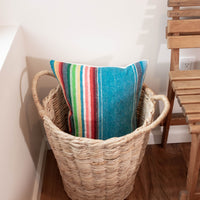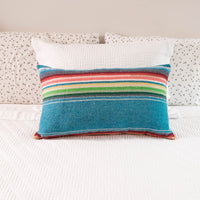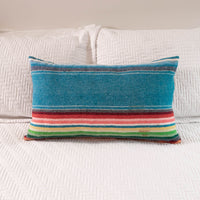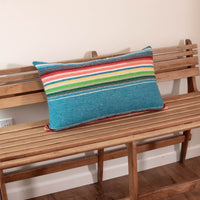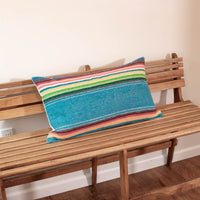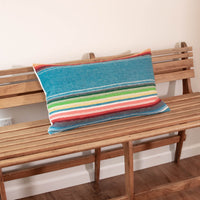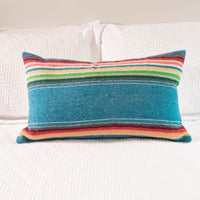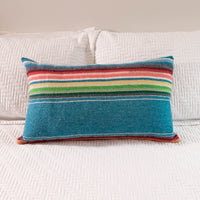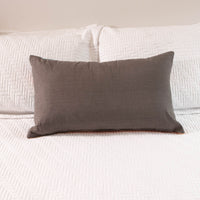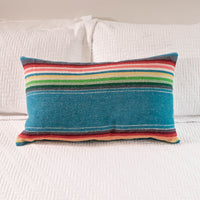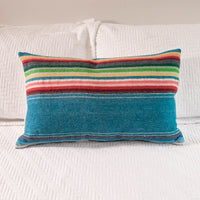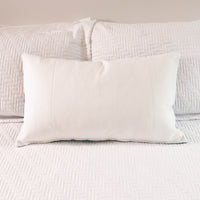 Blue Serape Lumbar Down Throw Pillows 16" H X 27" L
We love the look of vintage serape fabric. We reclaimed this incredible serape to make fully sewn down filled throw pillows for your every day decor. Each pillow is a little different as they are all made uniquely out of one piece of fabric. 
Choose the double rainbow stripe version with colors on both long ends. One of the double rainbow pillows had a permanent stain that did not come out when we soaked and laundered the fabric. Or choose one of the half blue/white stripe, half rainbow pillows!
Each pillow was backed with a thicker upholstery canvas style fabric to help hold shape. 
Each Measures - 27" L X 16" H