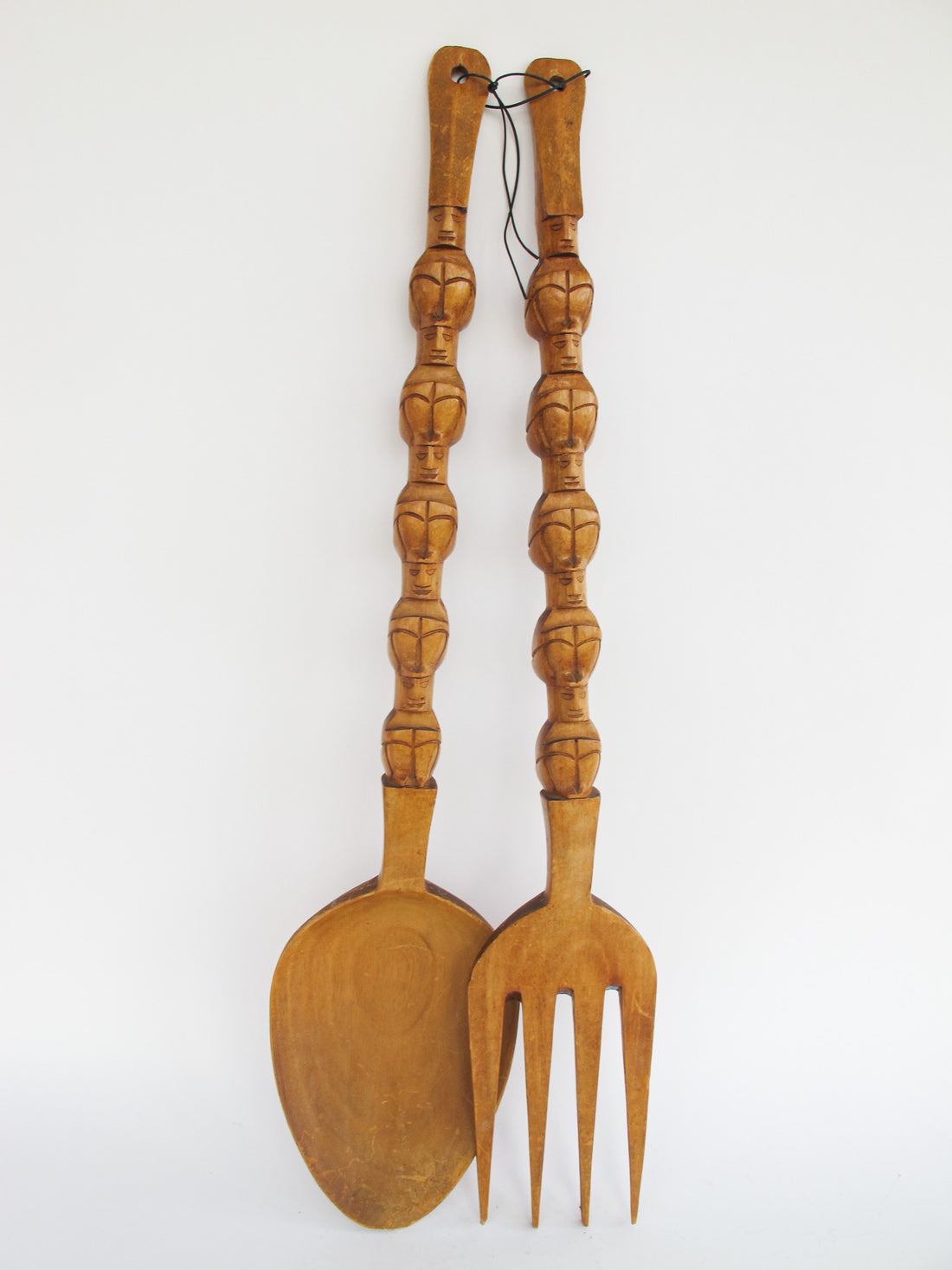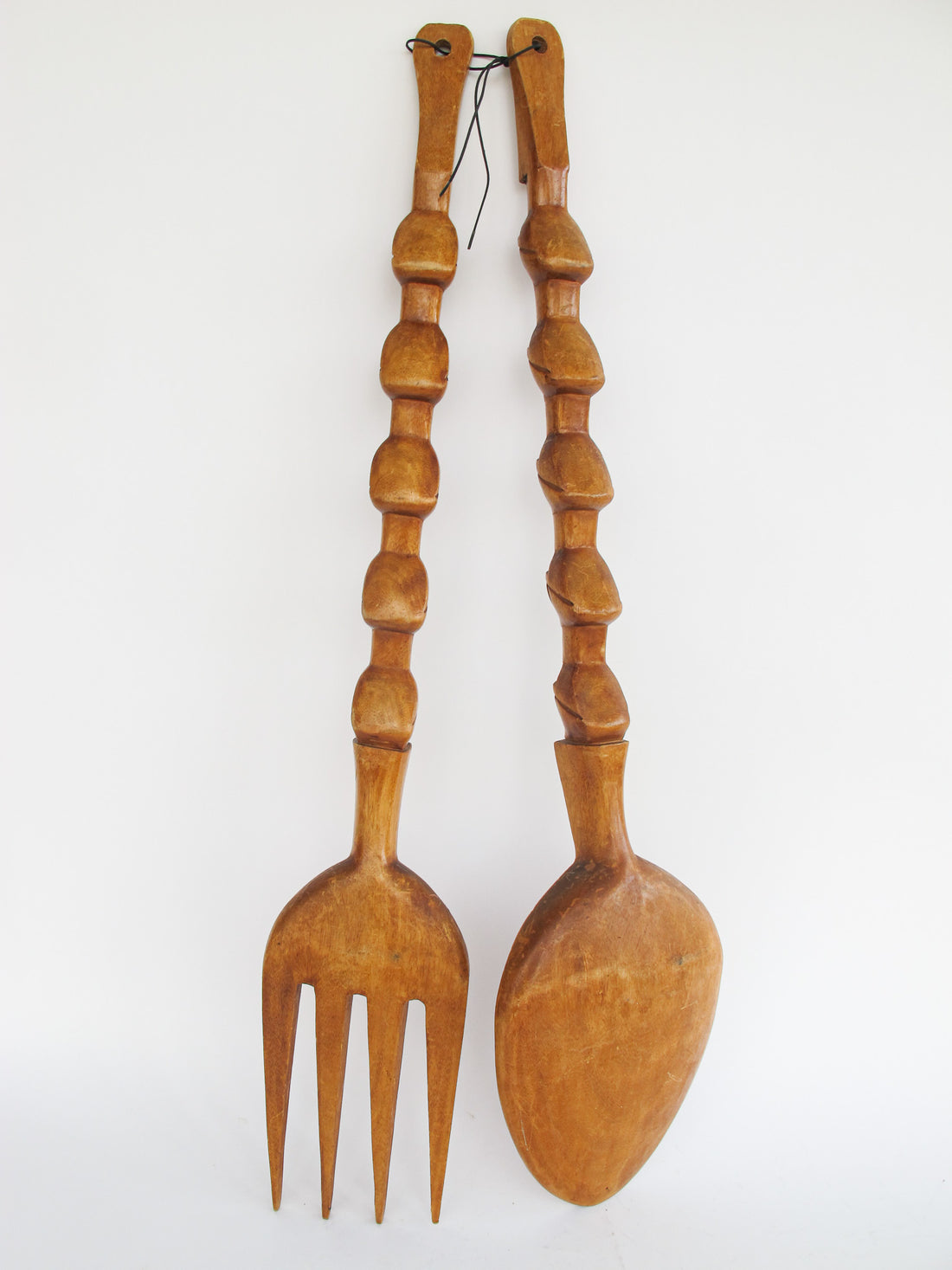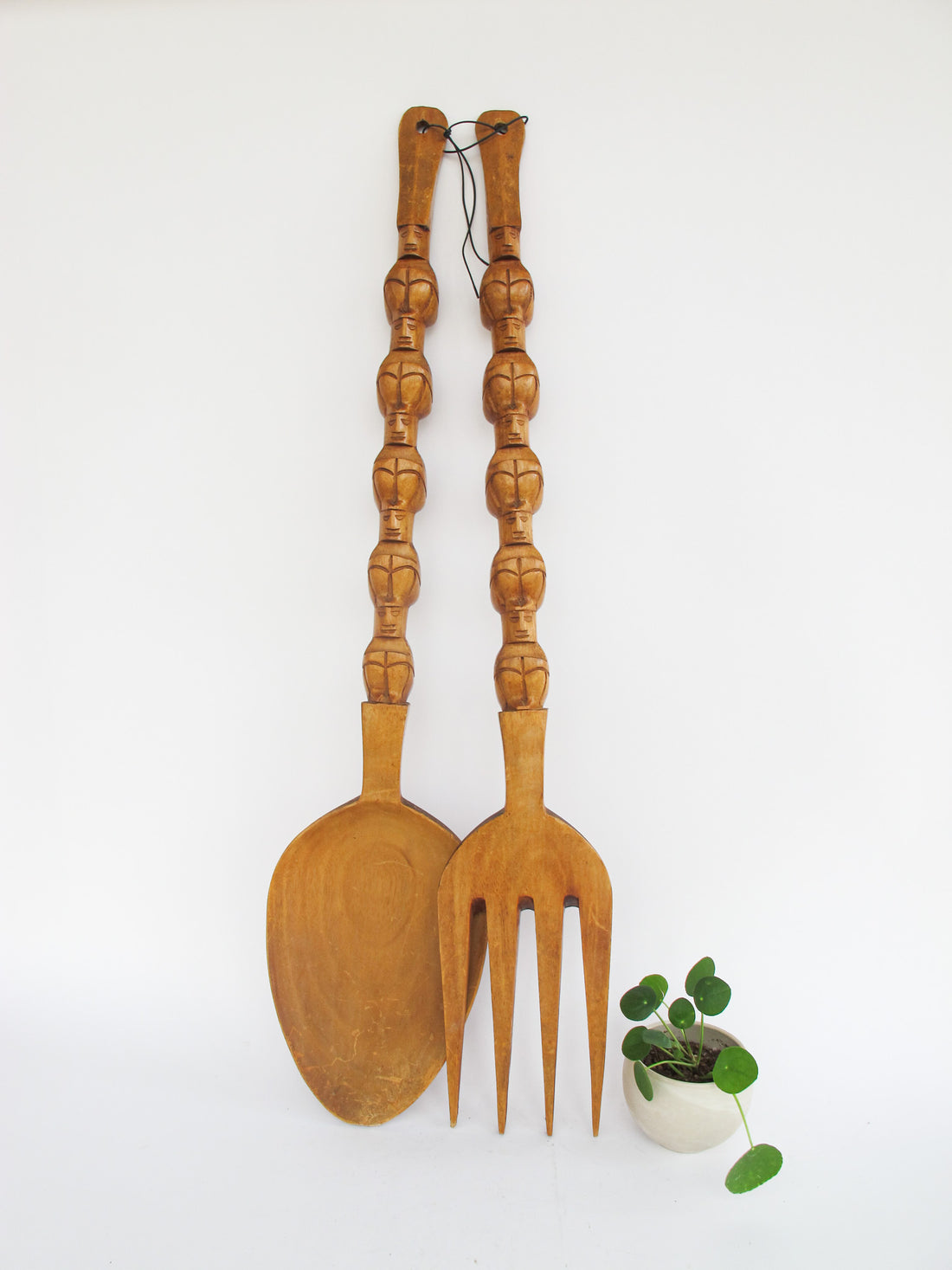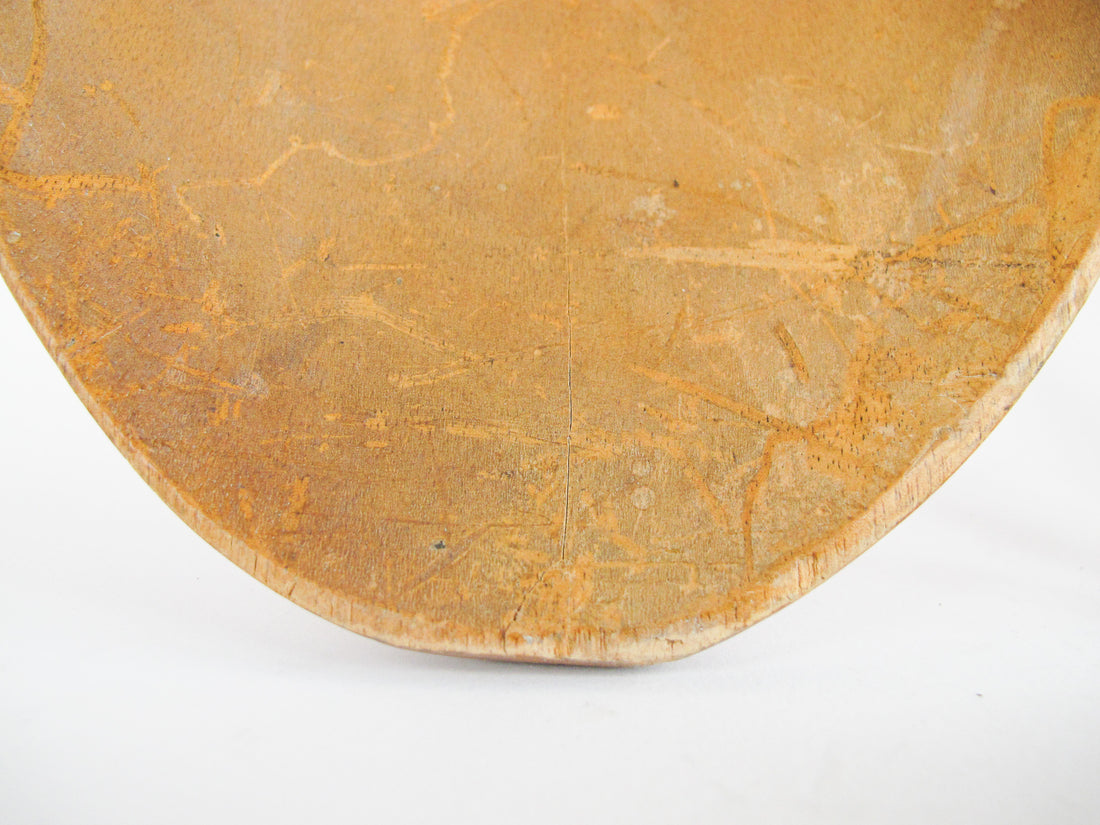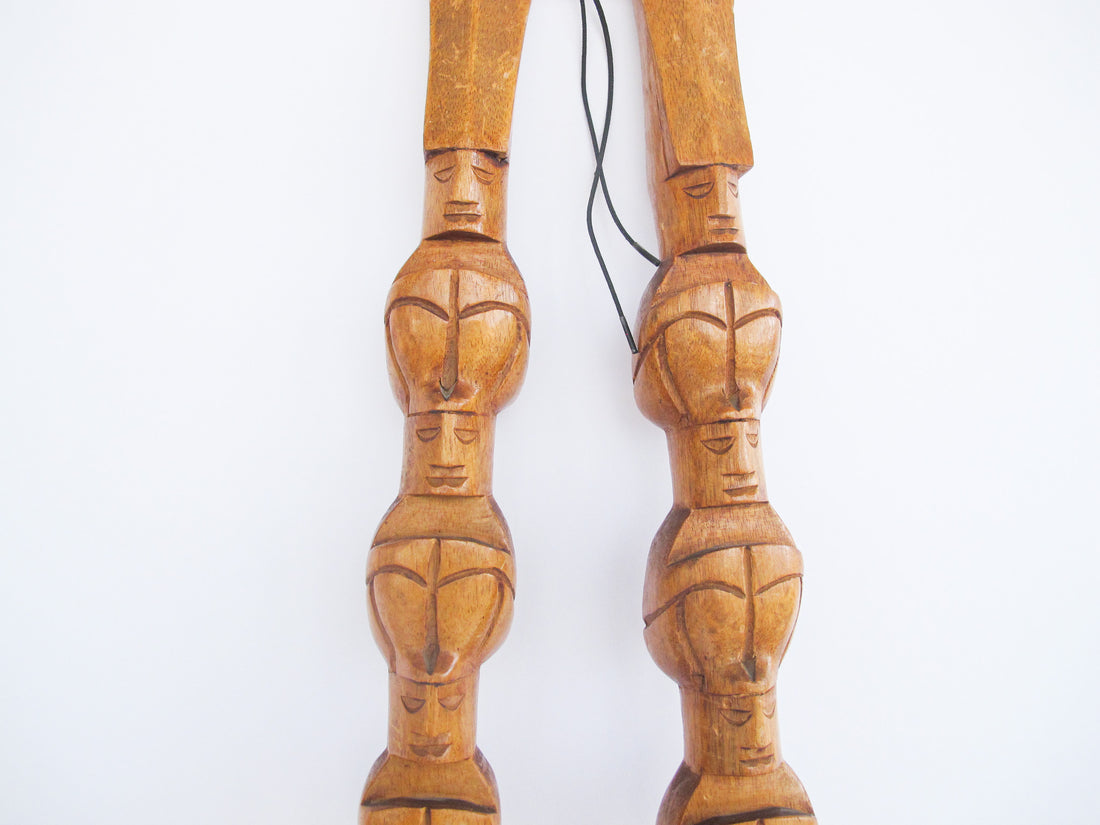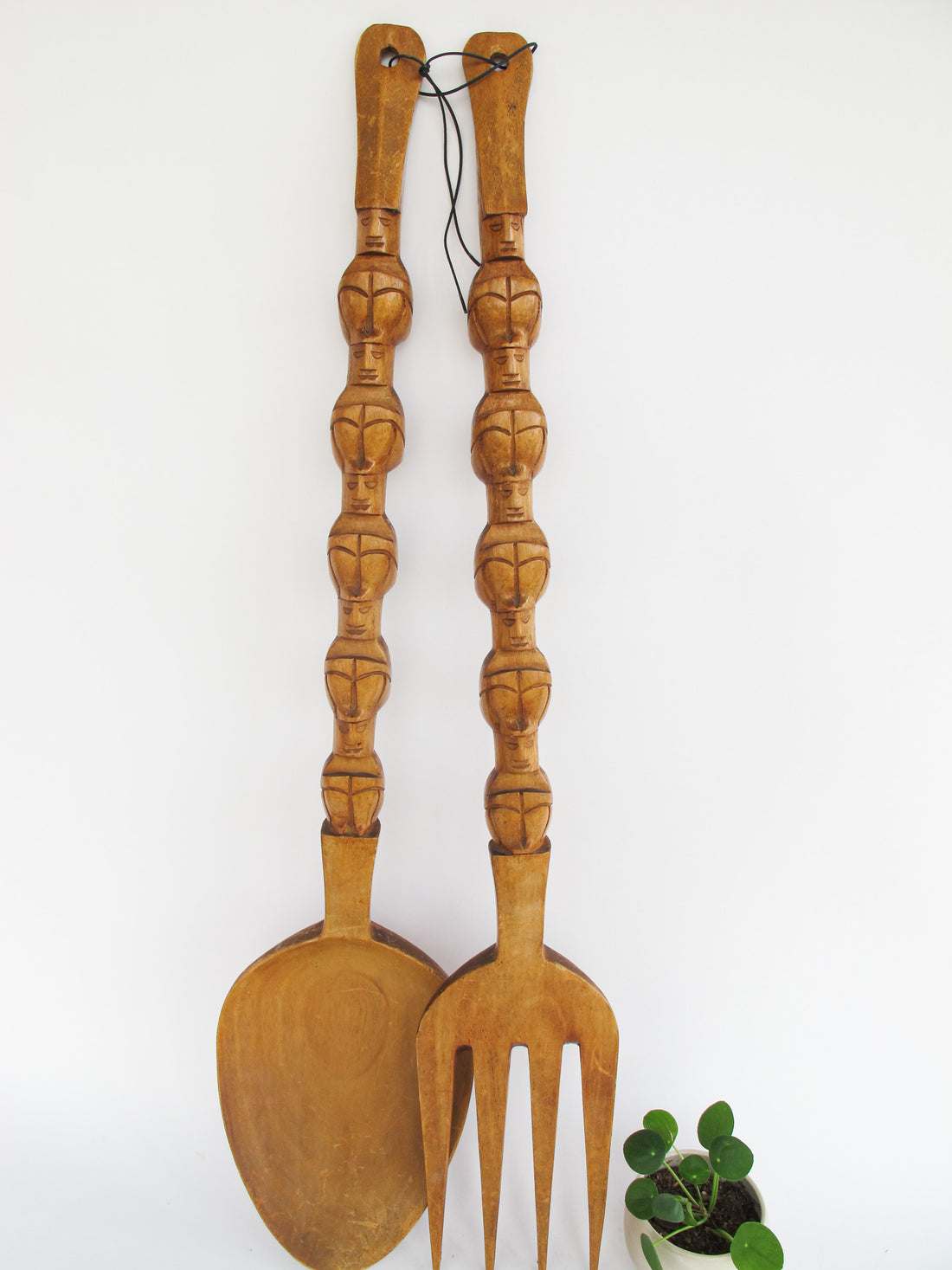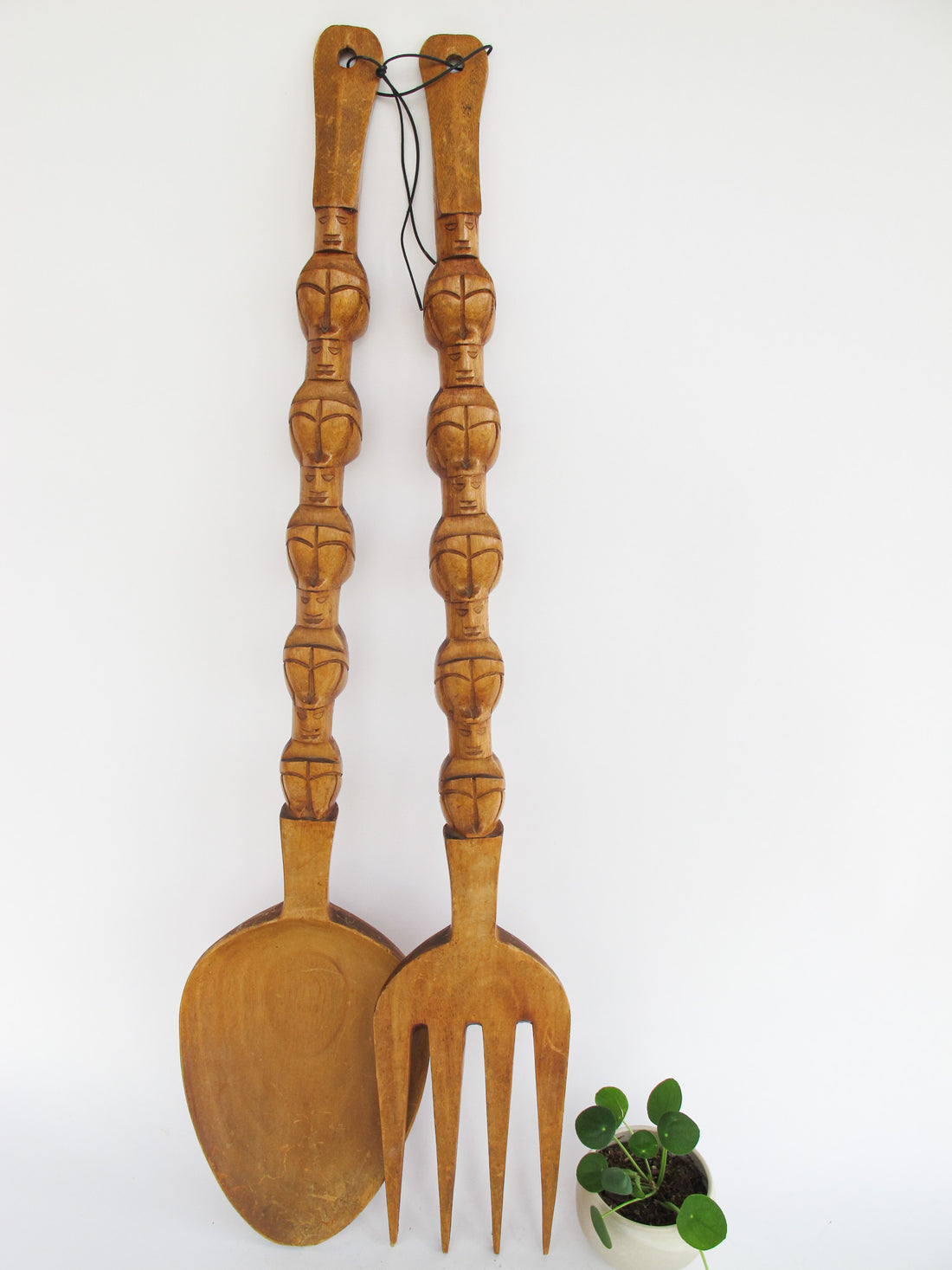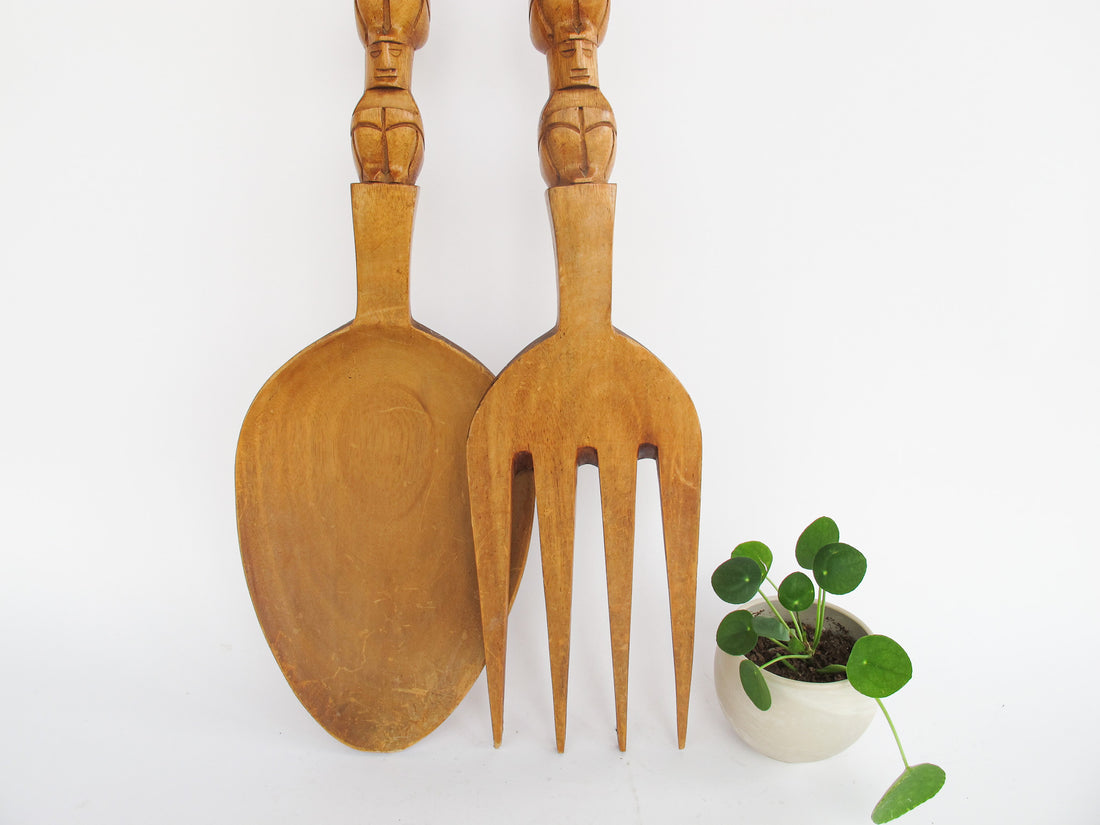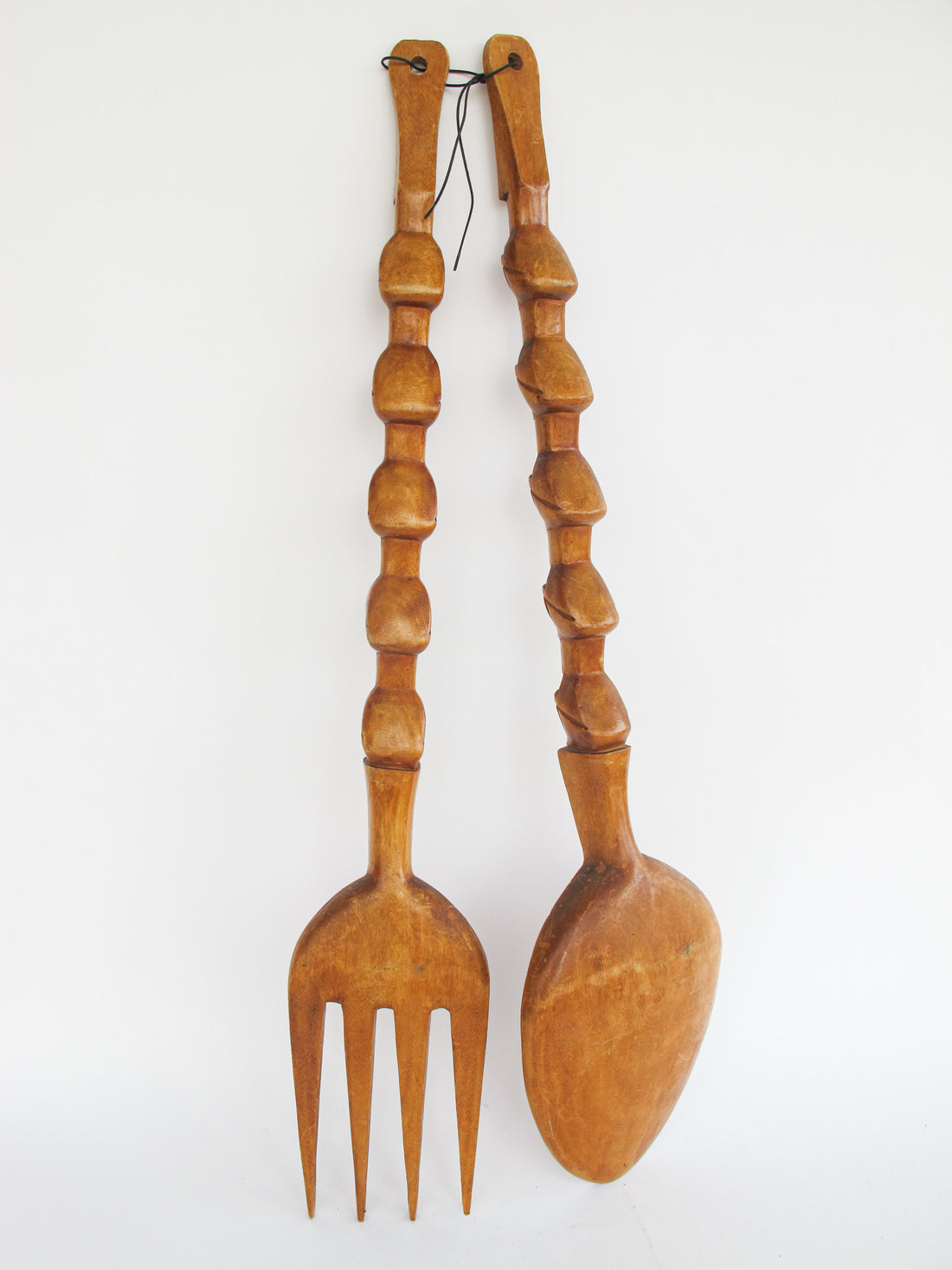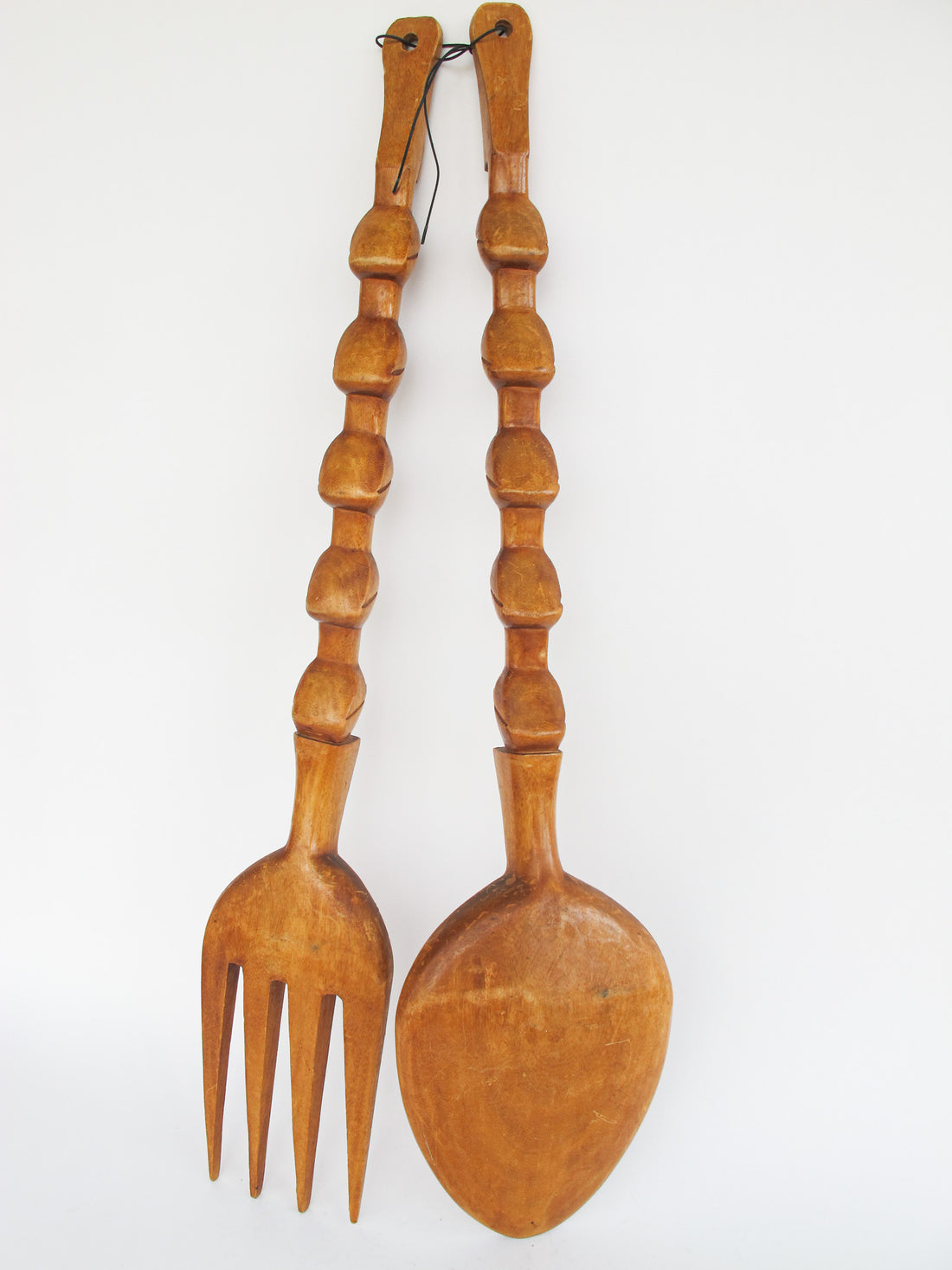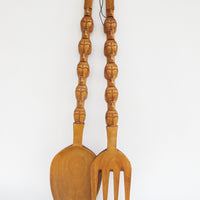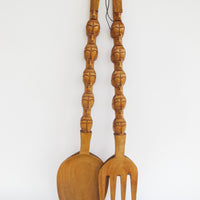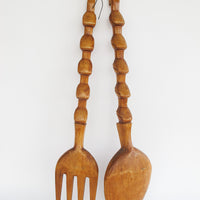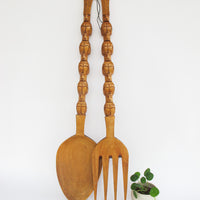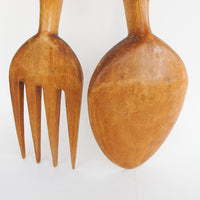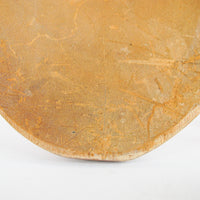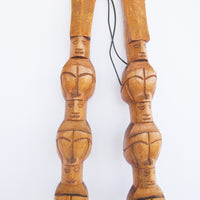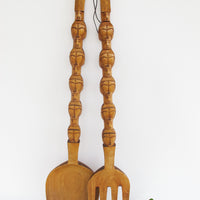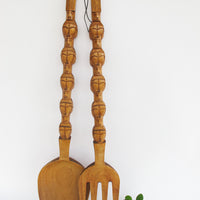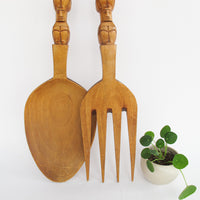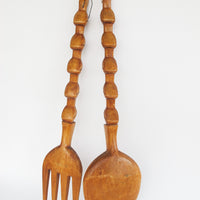 Neutral Fork and Spoon Large Wall Art
Extra large vintage hand carved wood fork and spoon wall decor. Perfect for any wall and could be easily be incorporated into a mixed gallery wall for added texture and interest. Listing is for the set. The bottom of the spoon has a flatter end to it. 

Originally made in the Philippines purchased during travels in the 40's and 50's. These sets are said to bring prosperity to families when hung on the wall. We love the hand carved tiki totem style design on this fun set. We also love the unusual raw light neutral finish that was left on this beautiful hand carved set. Perfect for any place in your home!

Tiki carvings are typically characterized by their bold, stylized designs and distinctive facial features, such as large eyes, pronounced noses, and open mouths with exposed teeth.
Fork Measures - 7" W X 2.5" D X 39.25" H / Spoon Measures - 9.5" W X 4" D x 40" H