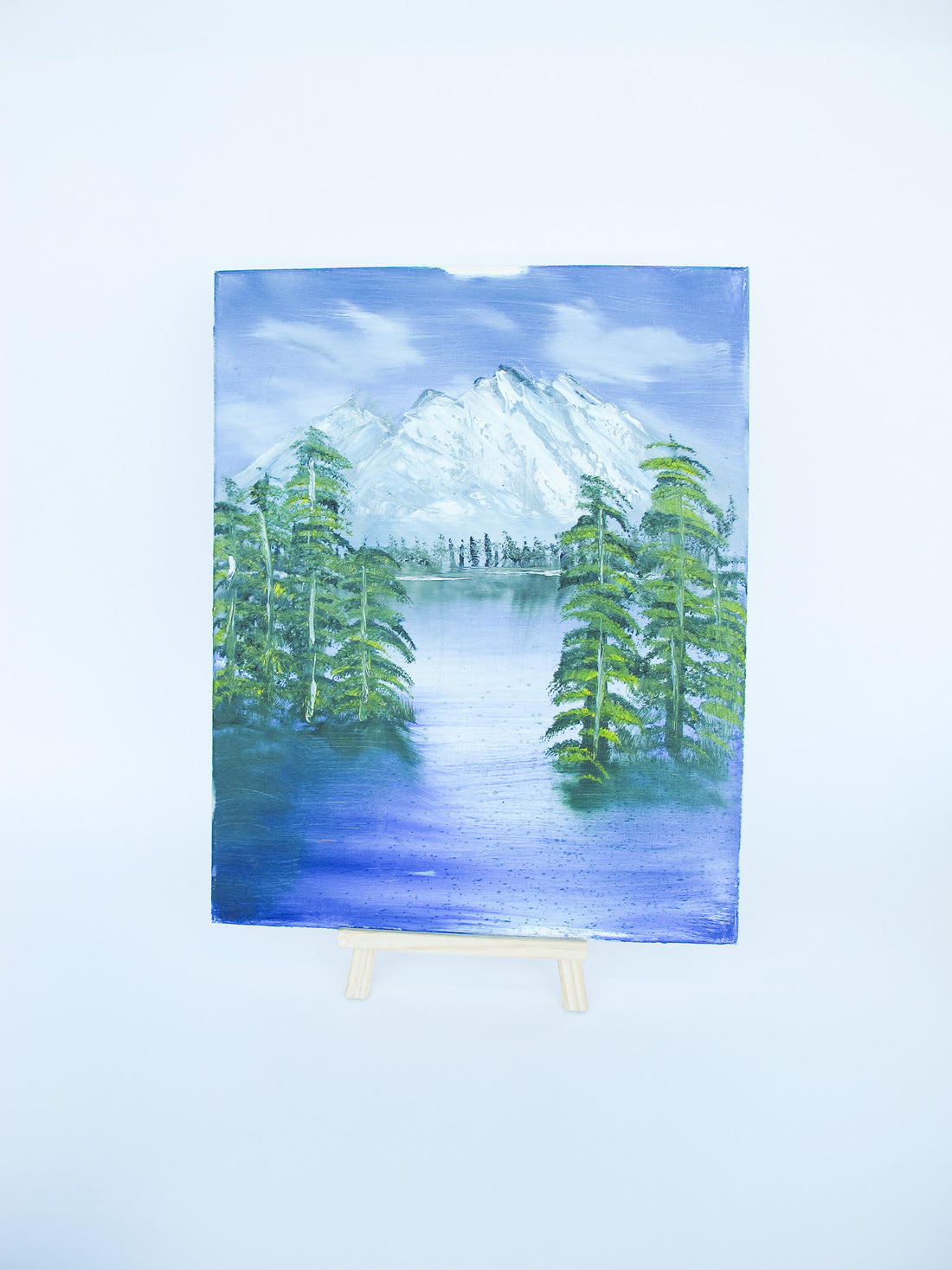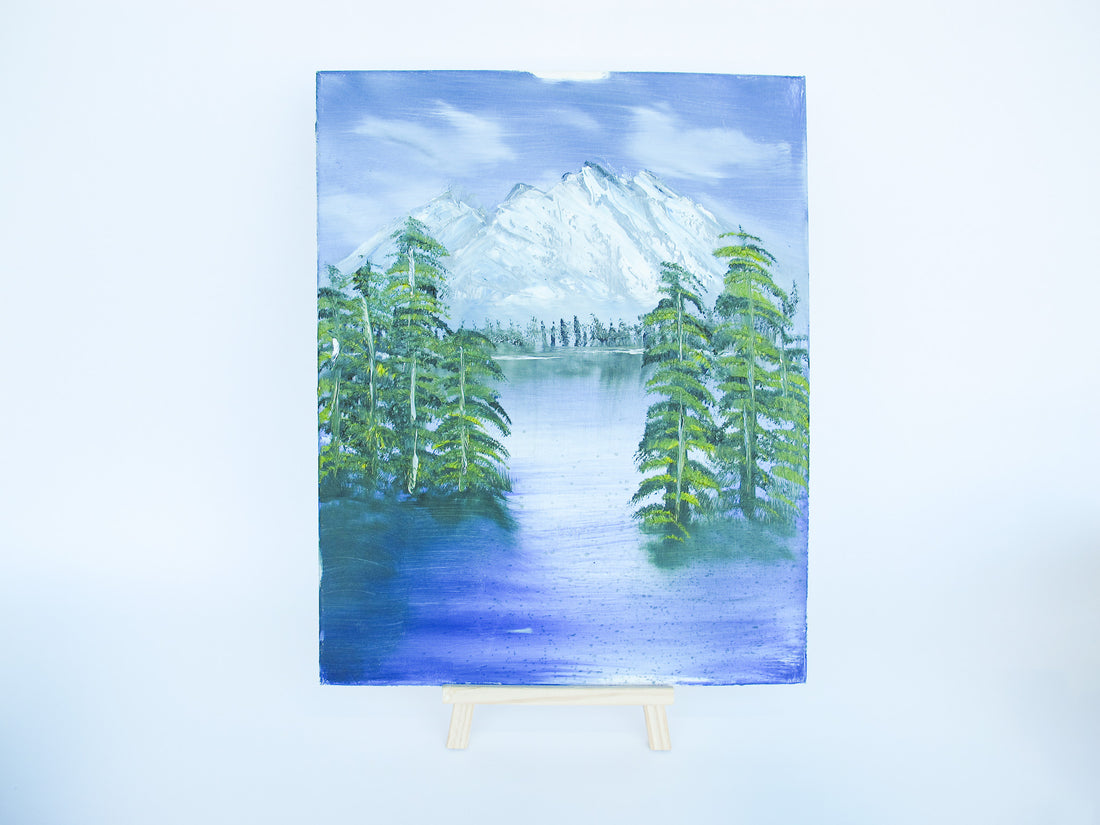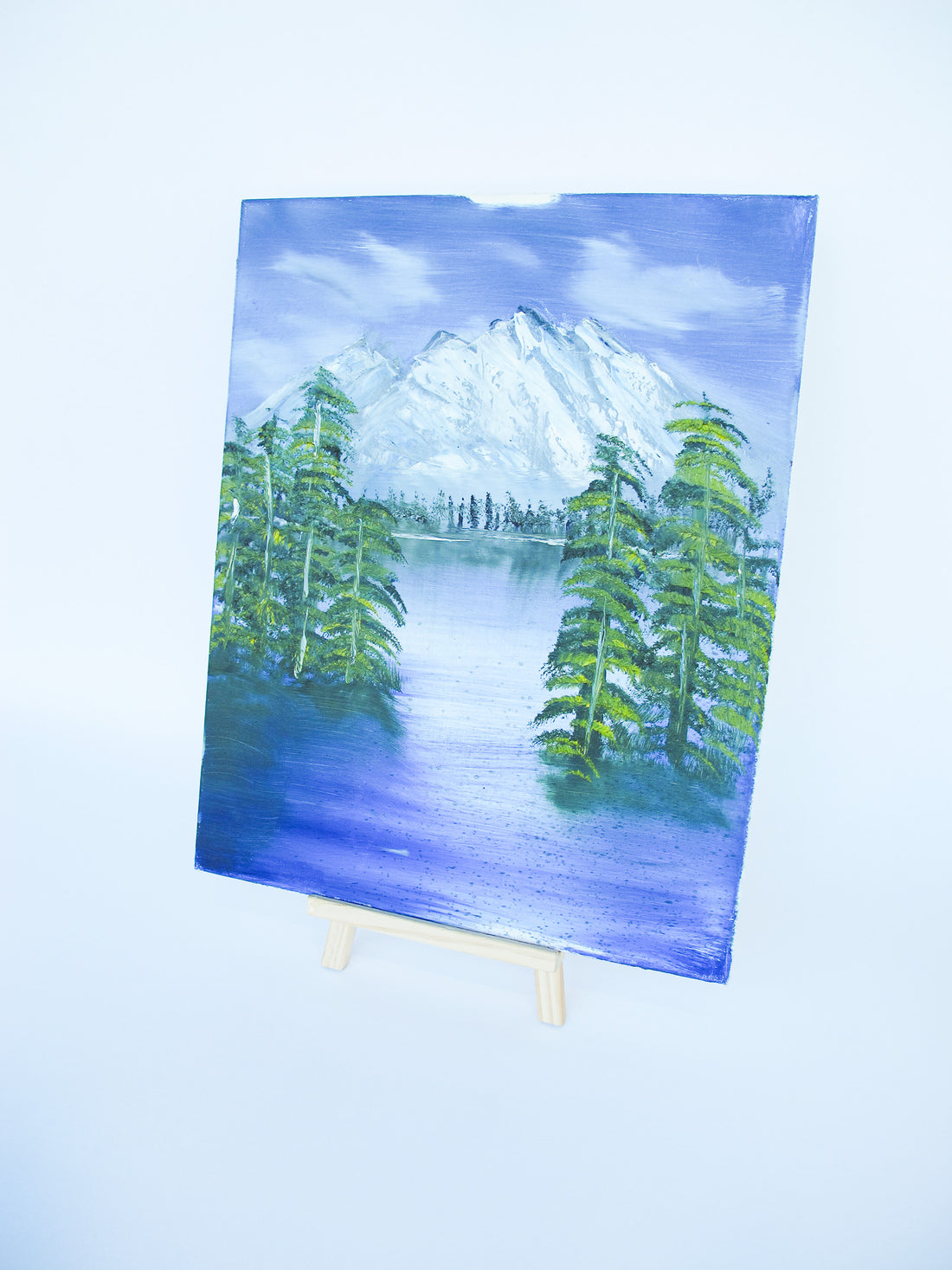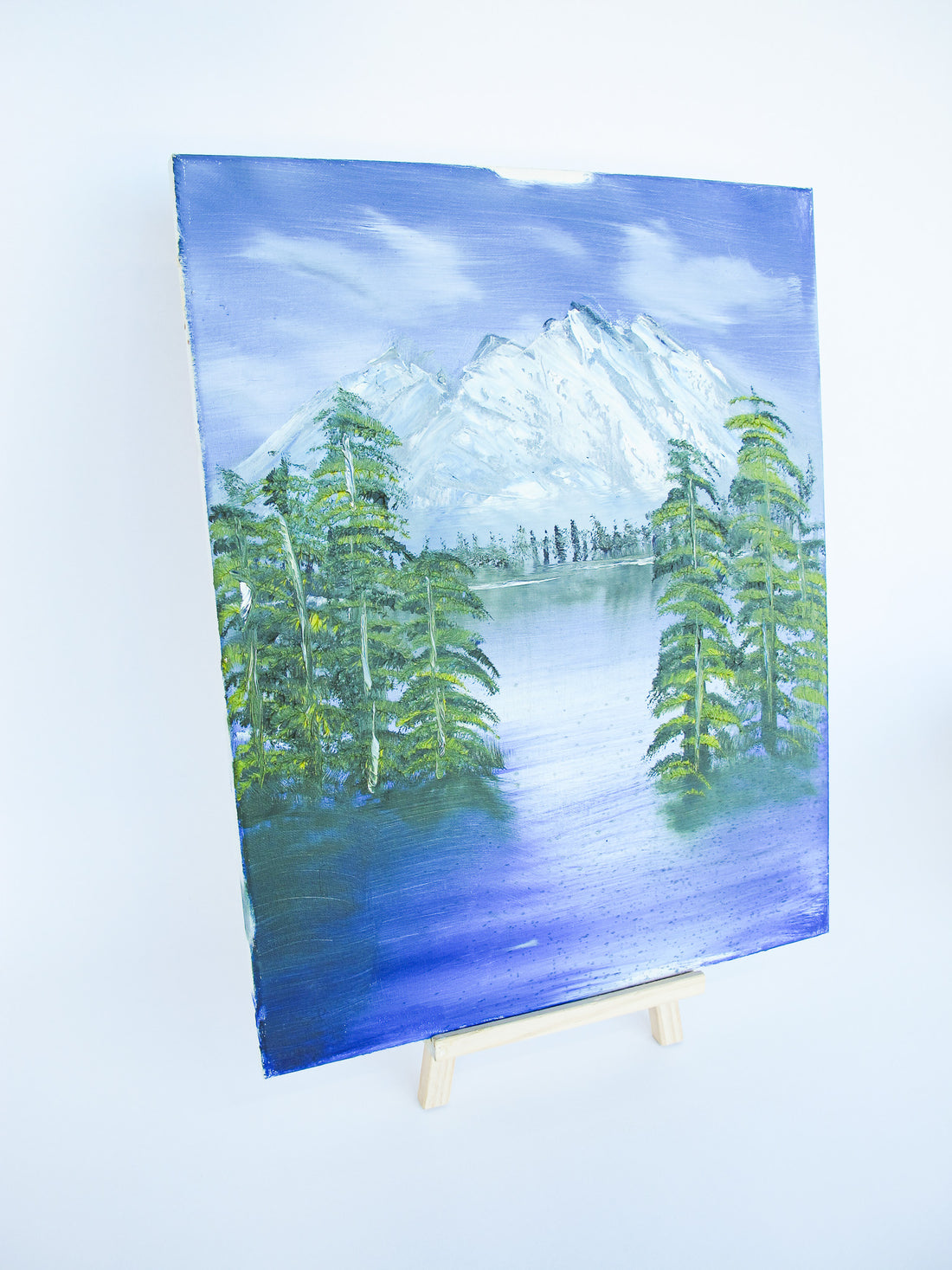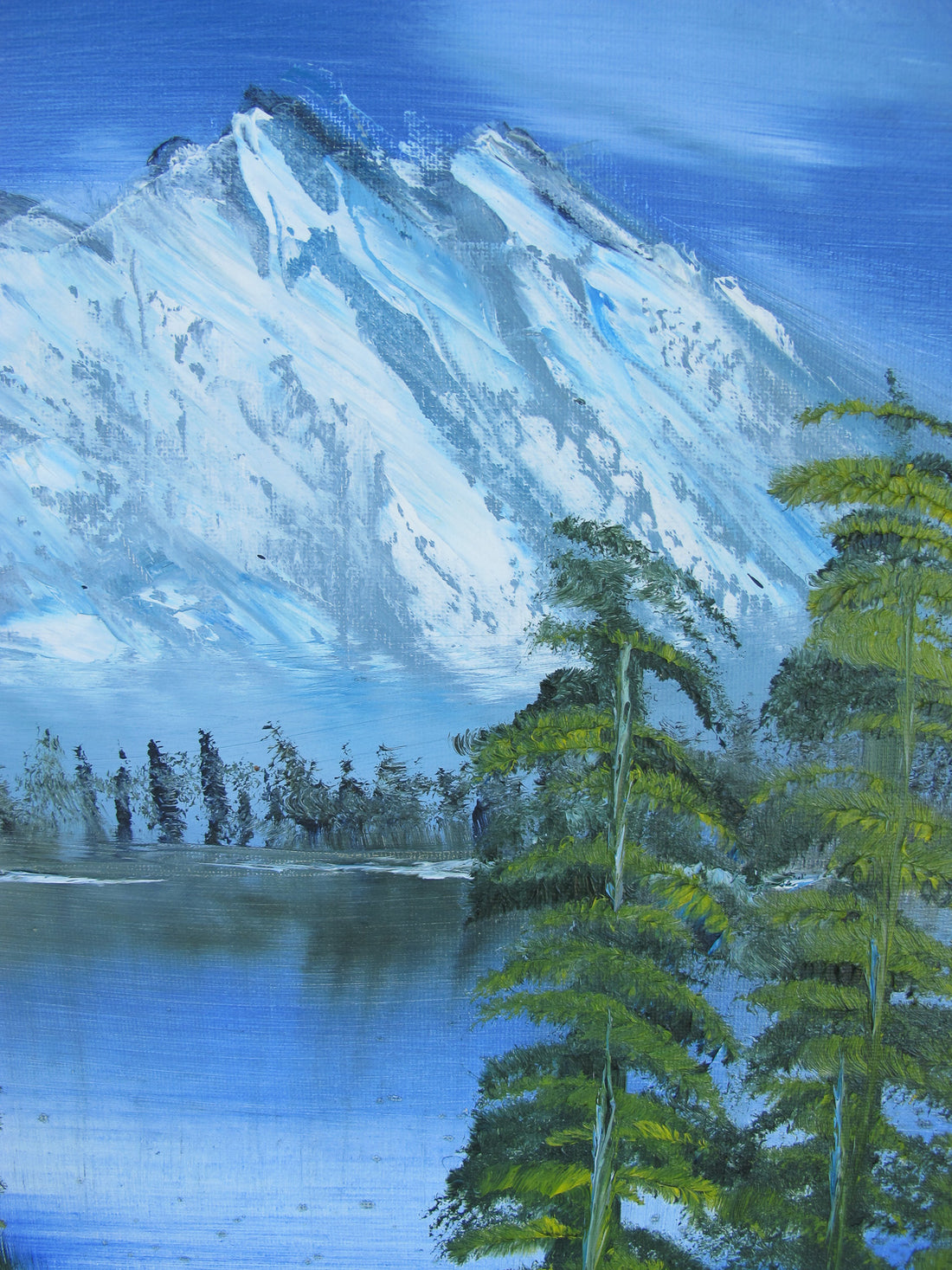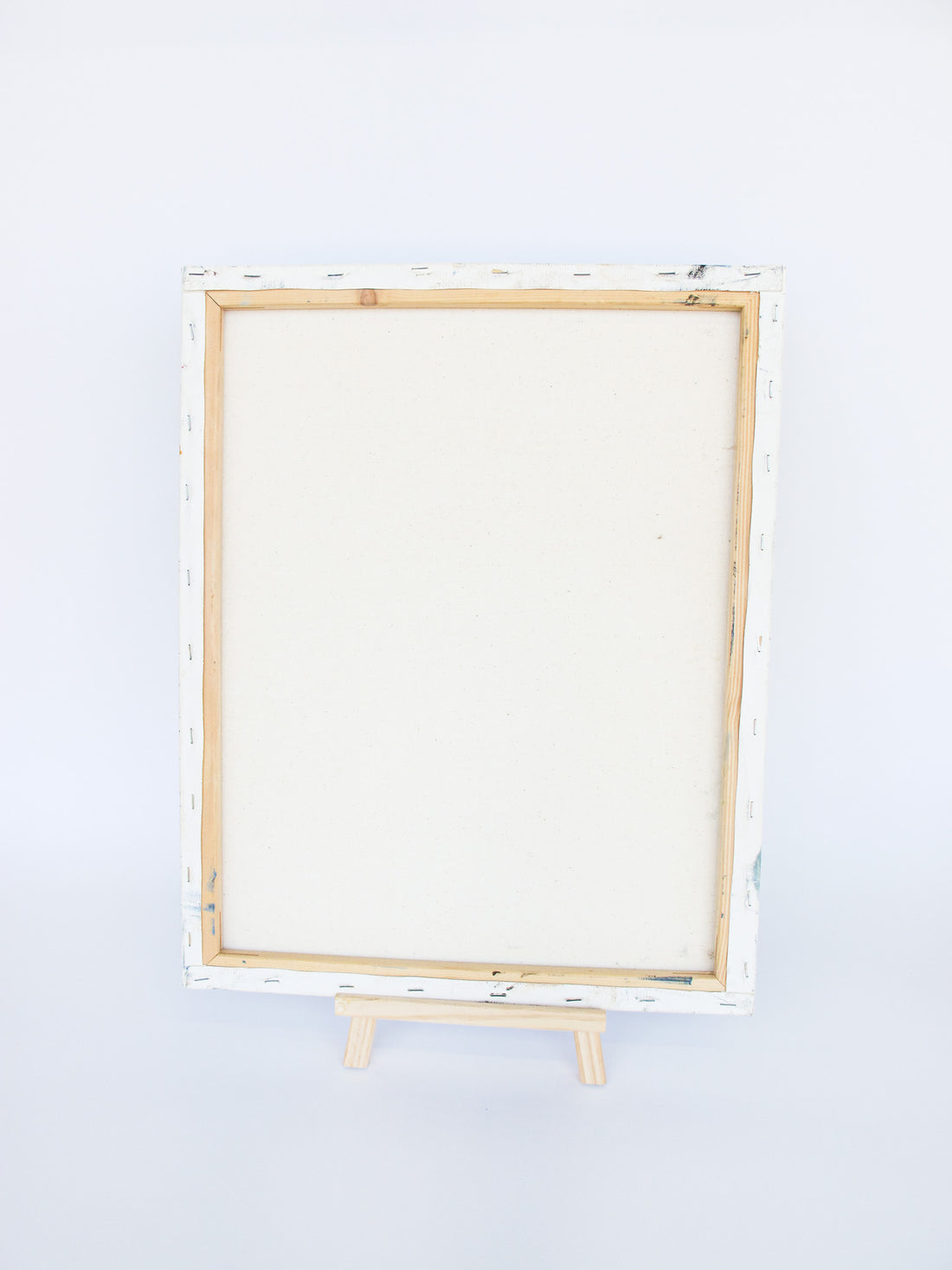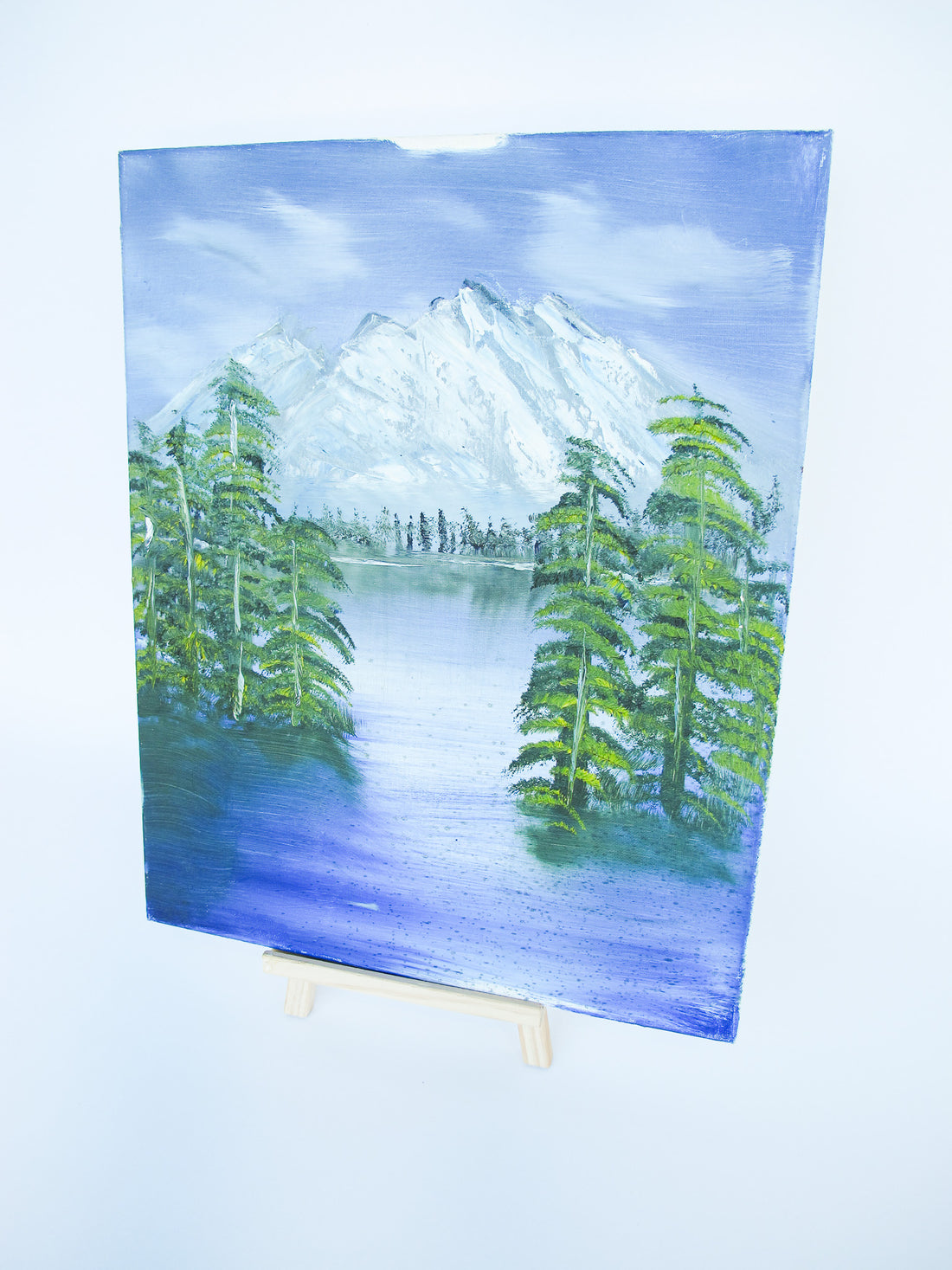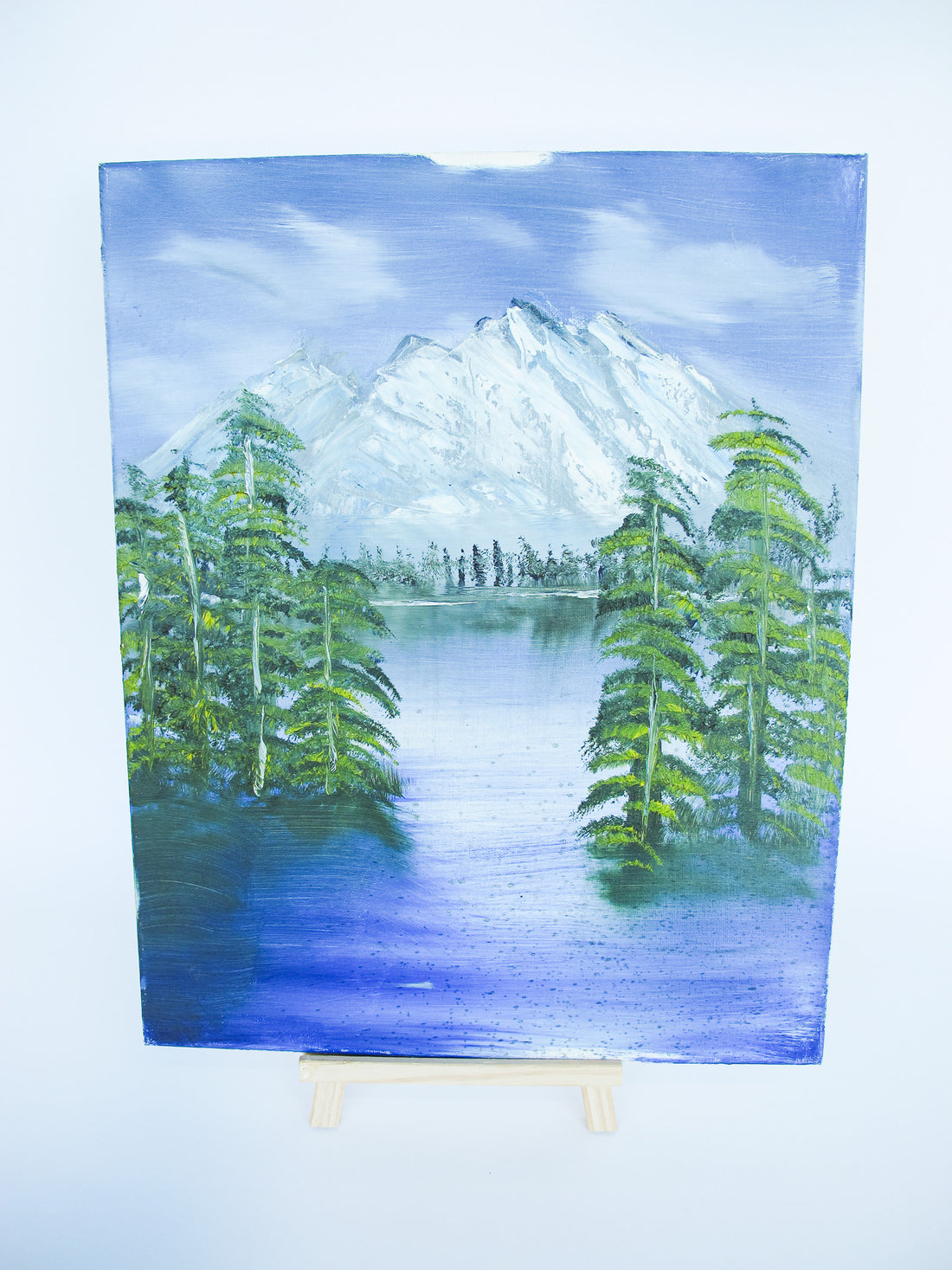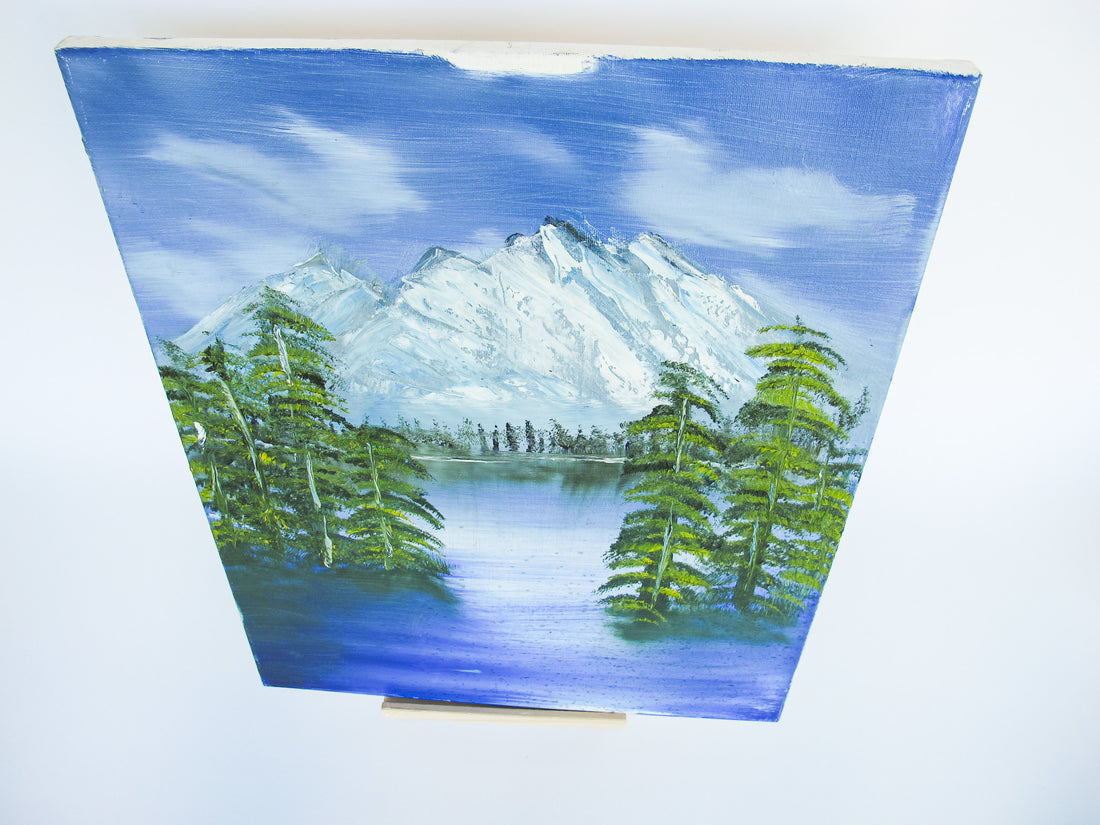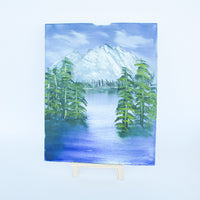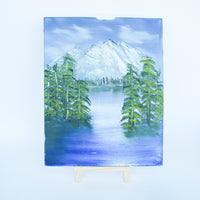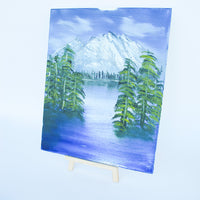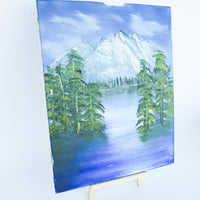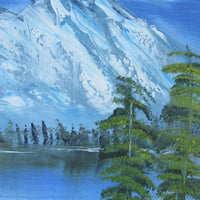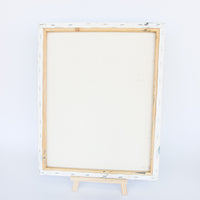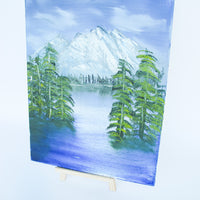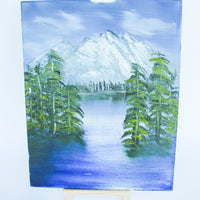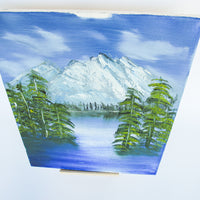 Vibrant Mountainscape Painting with Lake Unsigned
We love the brilliant beauty of this fabulous original painting. We feel you can never go wrong with any natural landscape art! This piece is not signed. 

It is the perfect stand alone piece or could be added to a gallery wall.  It has some slight wear to the painting as well, but it doesn't take away from the brilliance of this piece. This canvas painting is unframed. Appears to be Mount Hood with one of the lakes below neighboring the mountain. 

Measures - 16" W X 20" H