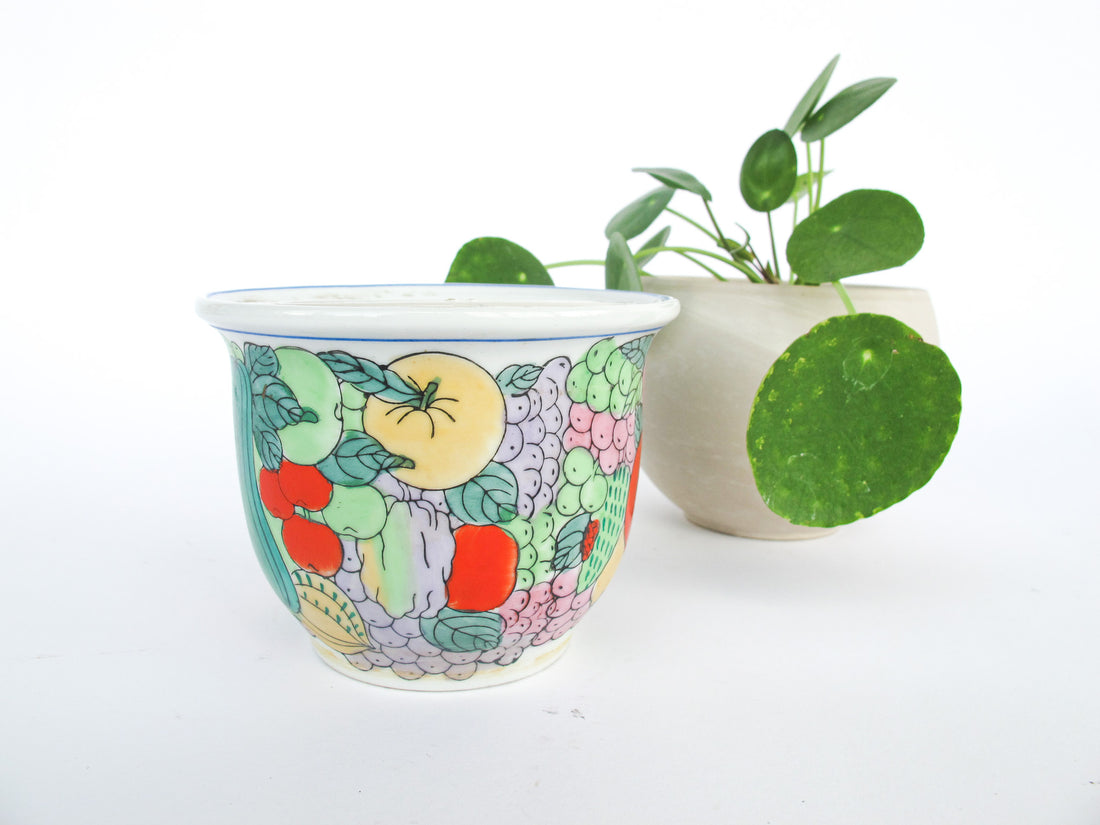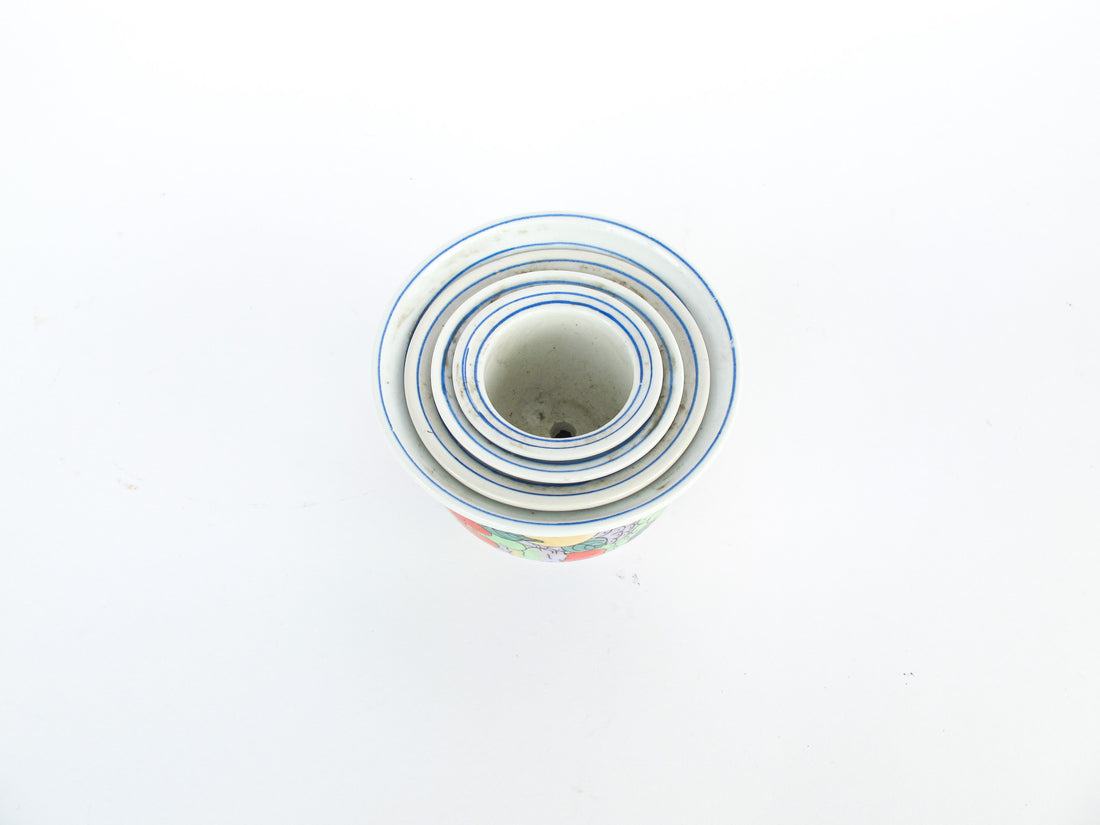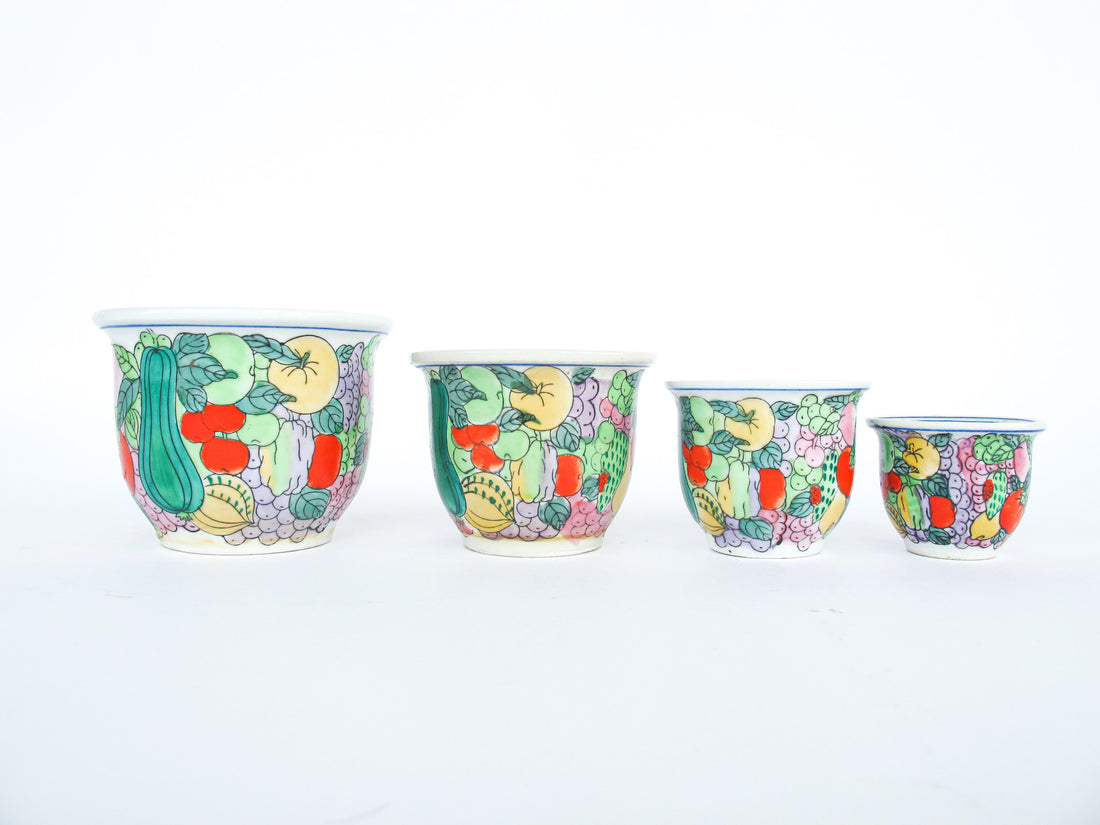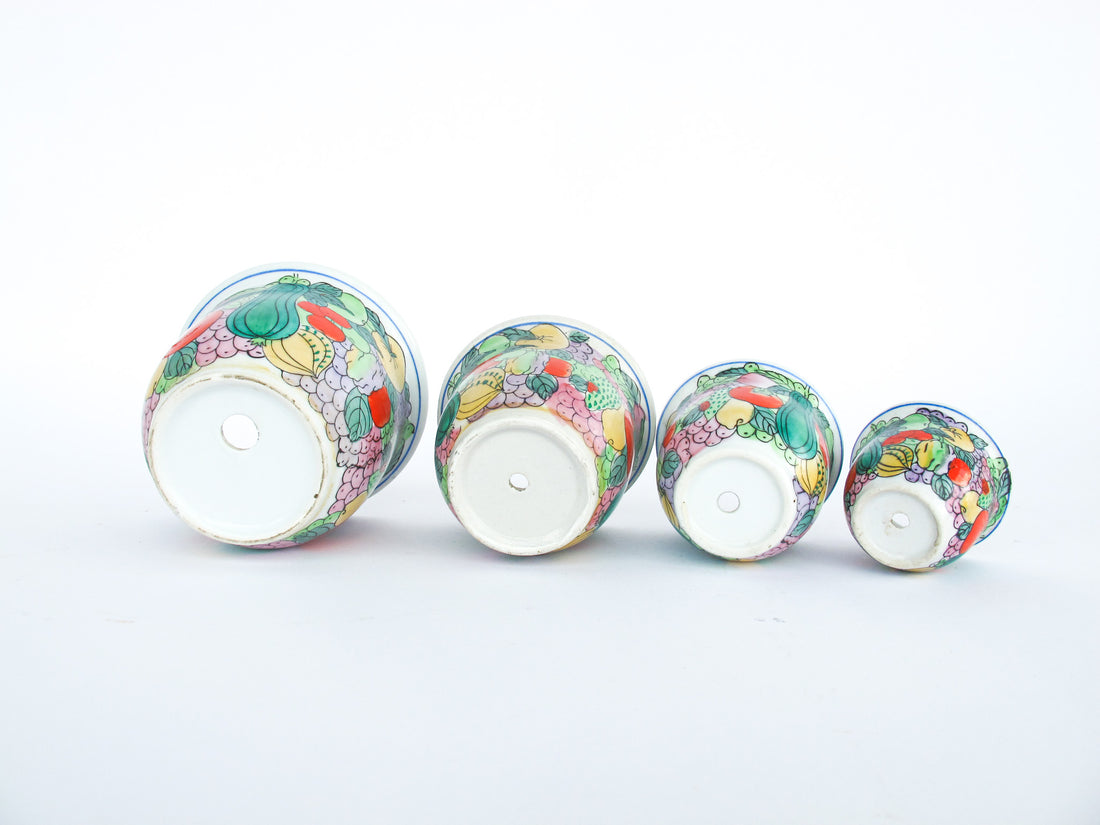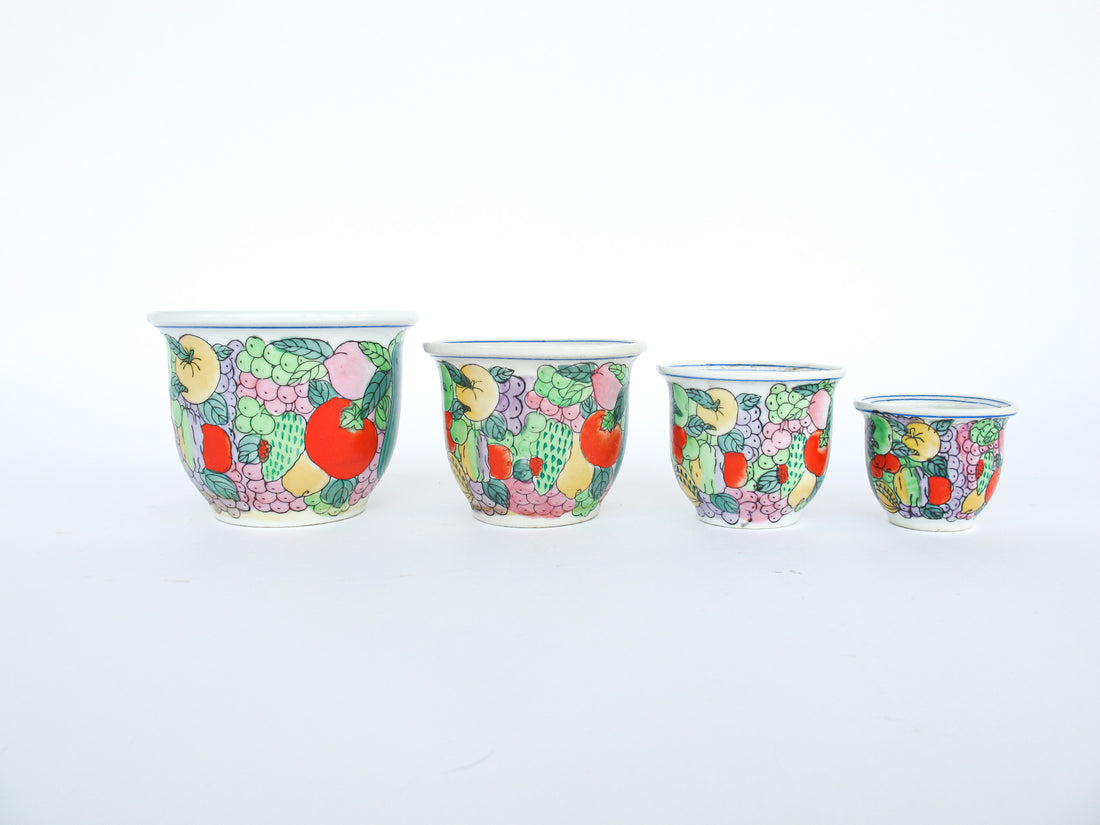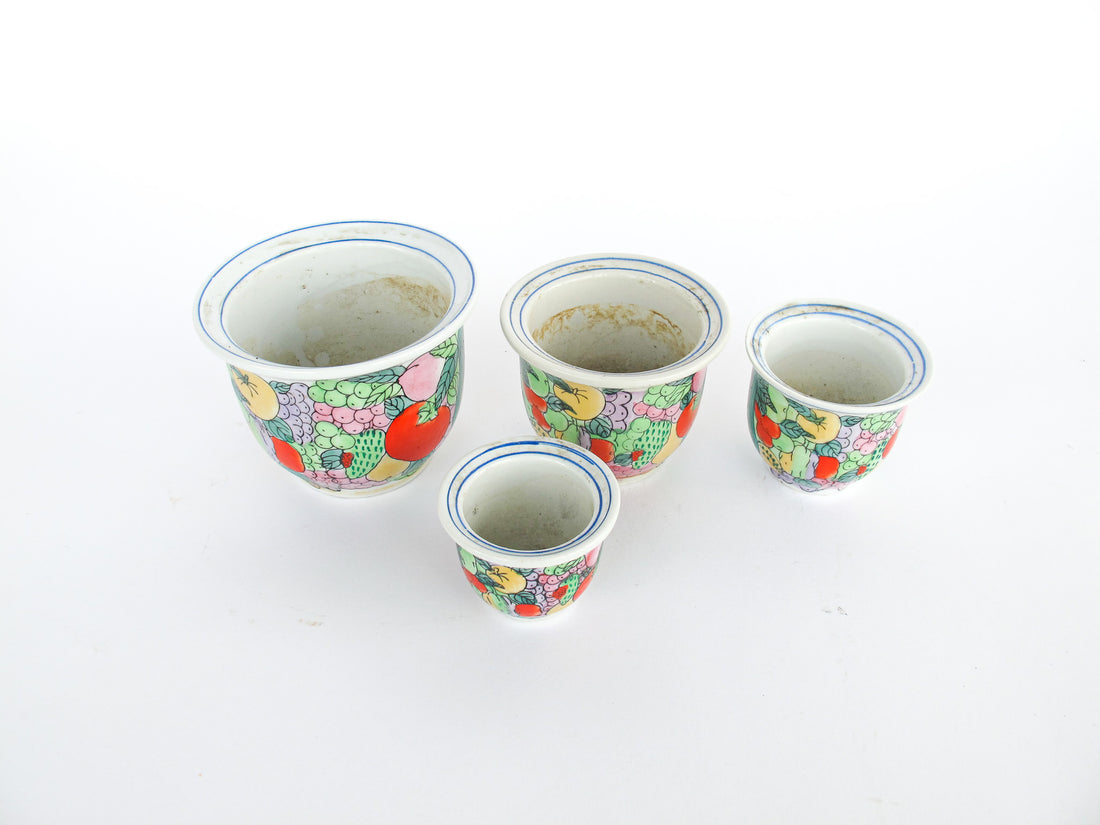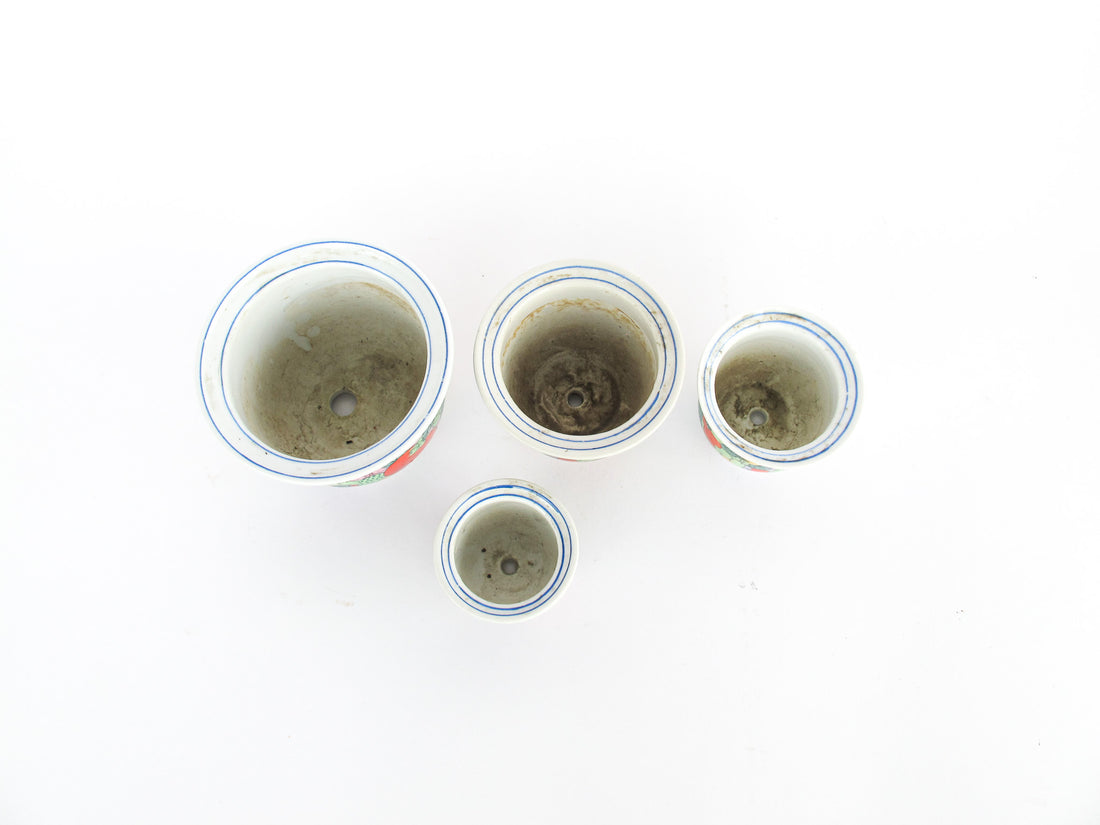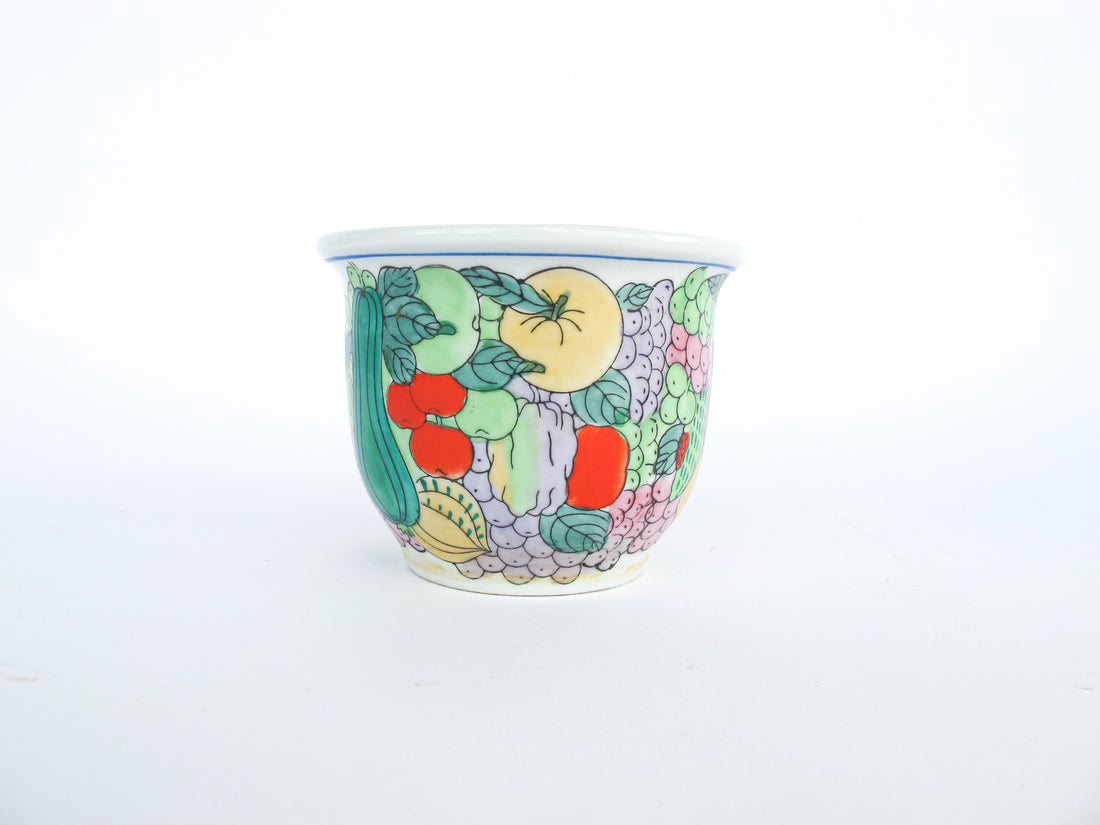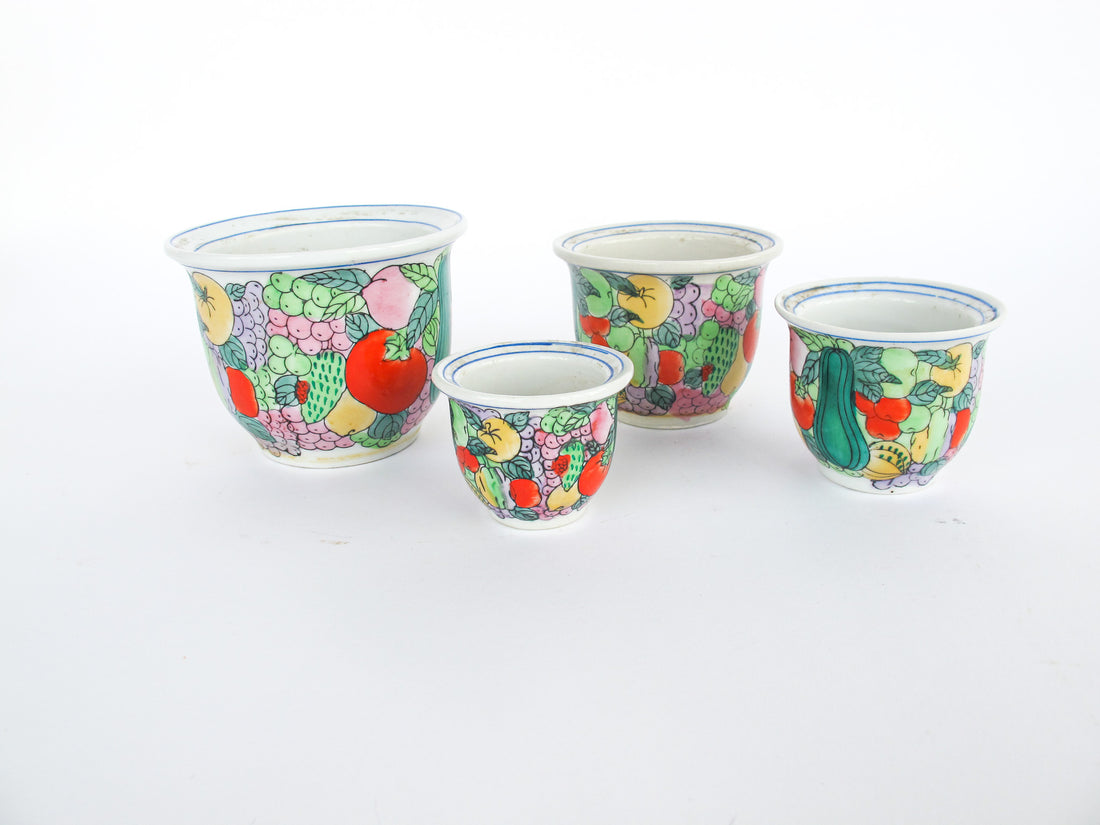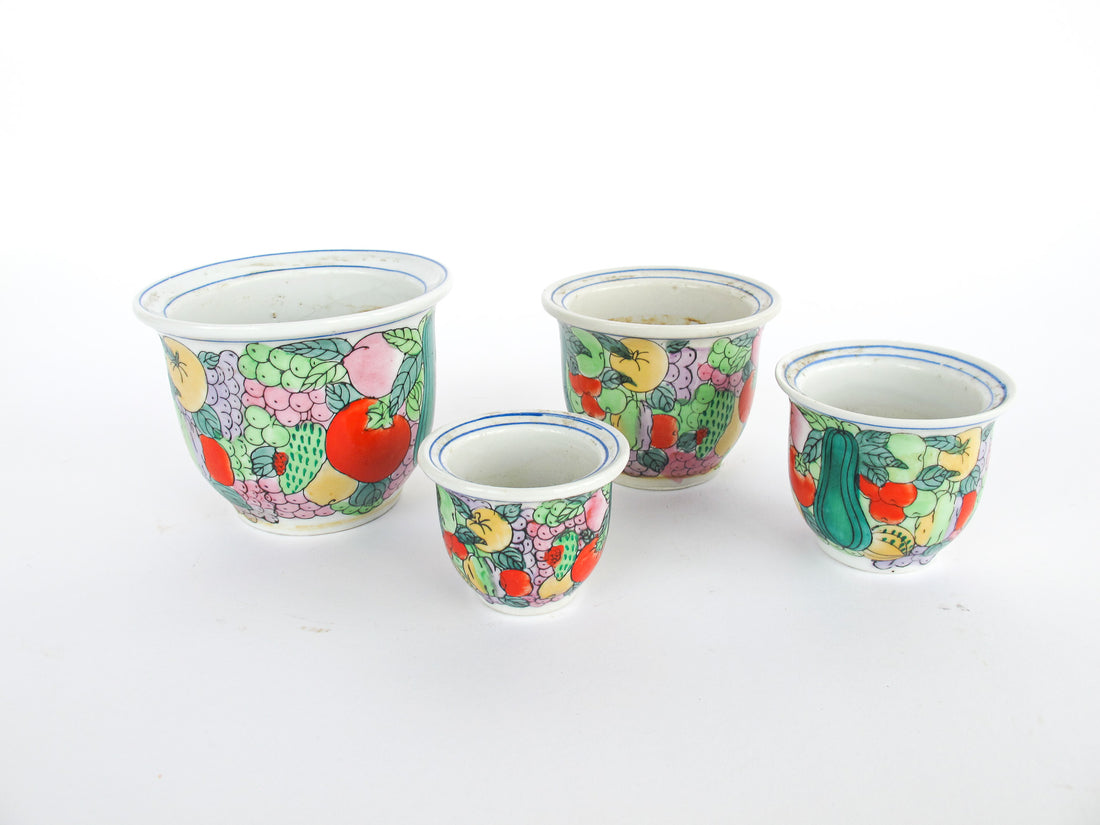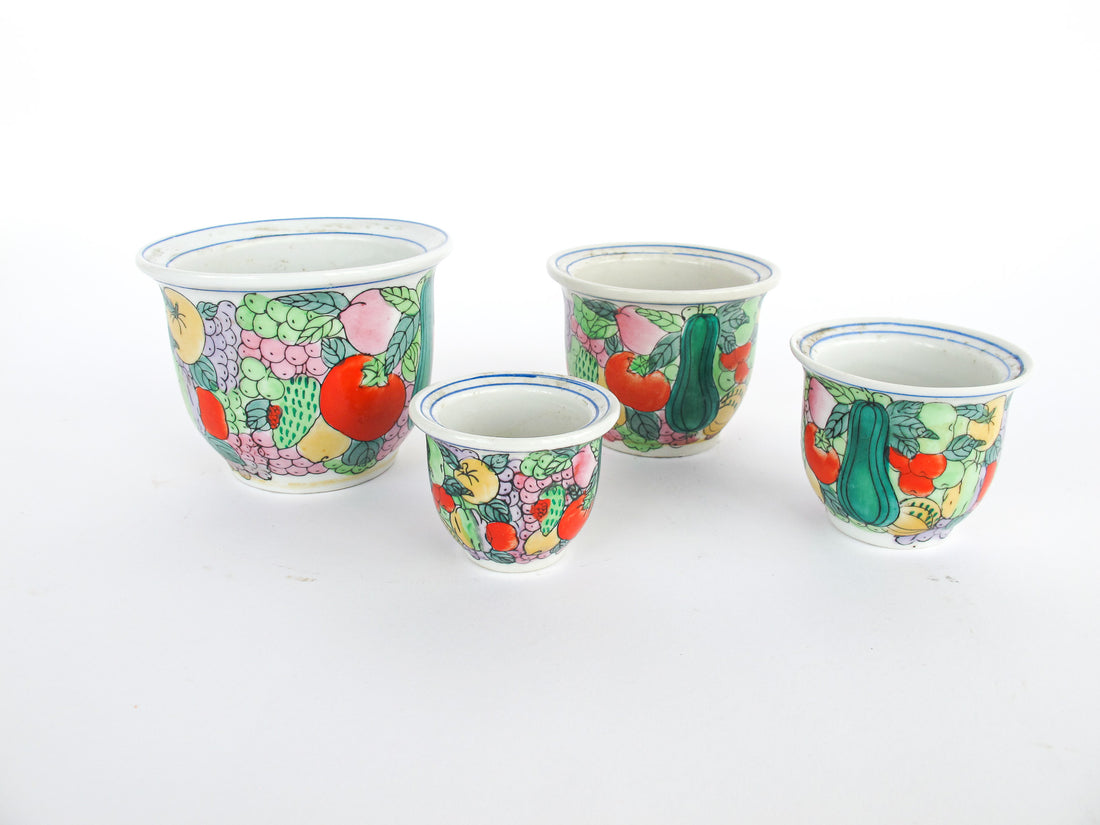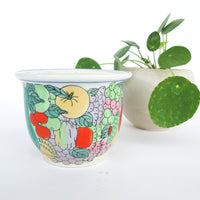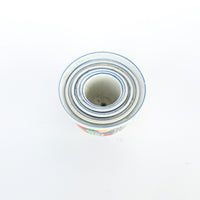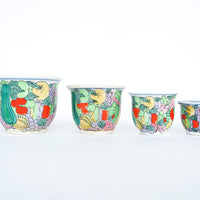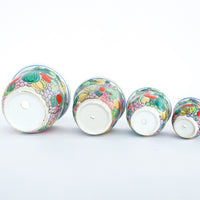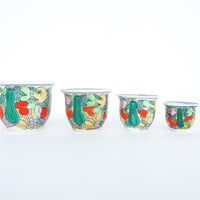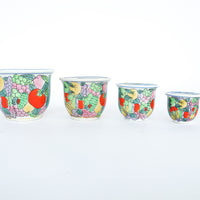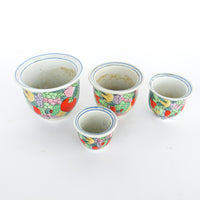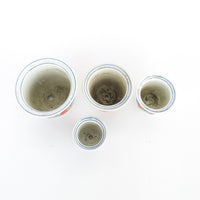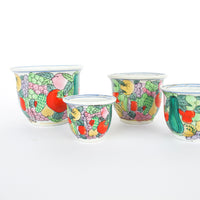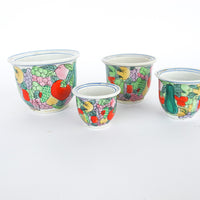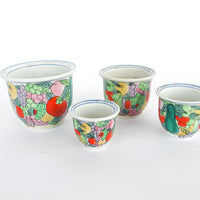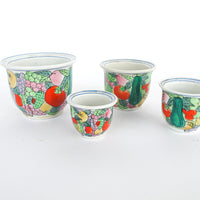 Hand Painted Nesting Ceramic Plant Pots Set of 4
This vintage ceramic plant pot set is just stunning! These are small pots that are just adorable and the perfect size for small succulents or starts etc. 
We love the bright hand painted fruit detailing on each and every one! These are also so cute and small and nest together for maxium storage when not in use.
 Each pot has a small hole for drainage and no chips or cracks. Appears to be white porcelain or clay and may have been made in Europe? They are not signed but very clearly hand painted VS printed as far as the design goes. We love the hand painted veggie and fruit pattern! 
We would love to see this set blended in with a collection of complimenting pottery plant pots.
Largest Measures - 4 5/8" D x 3.5" H
Medium Large Measures - 3.75" D
Medium Measures - 3 1/8" D
Smallest  Measures - 2 5/8" D