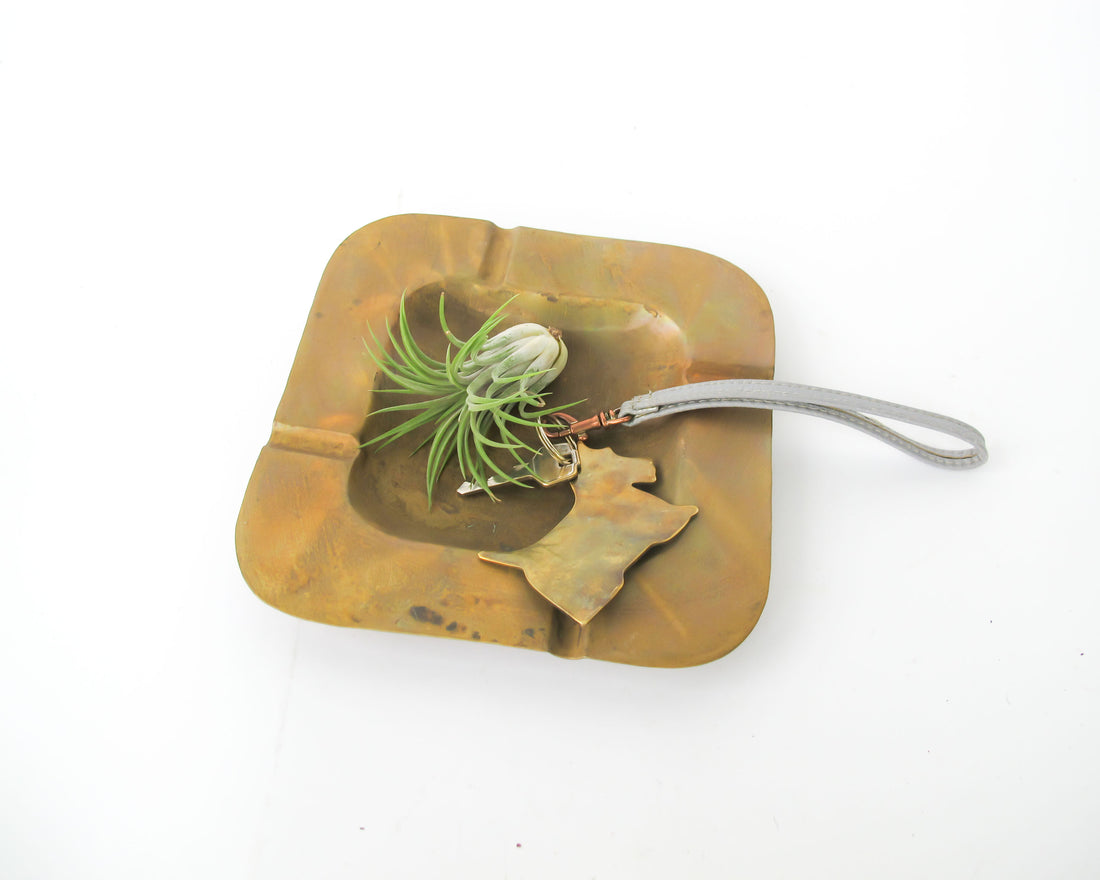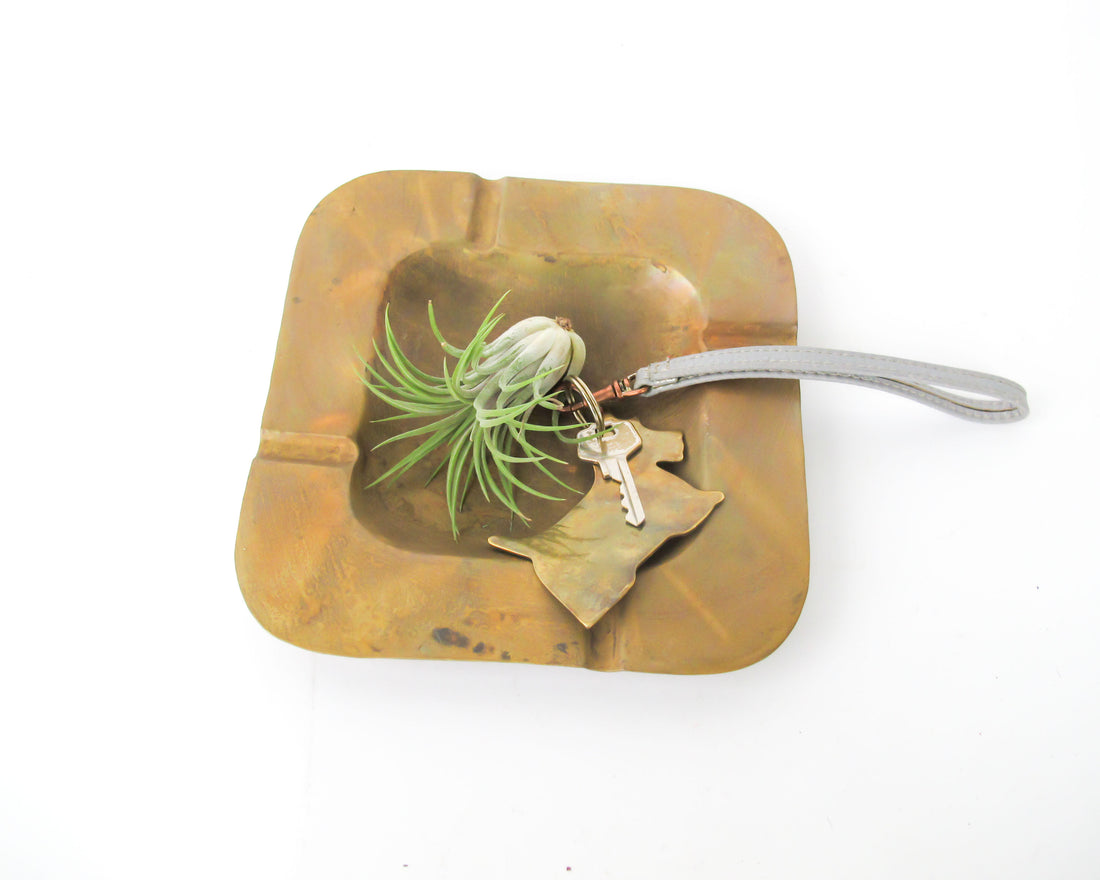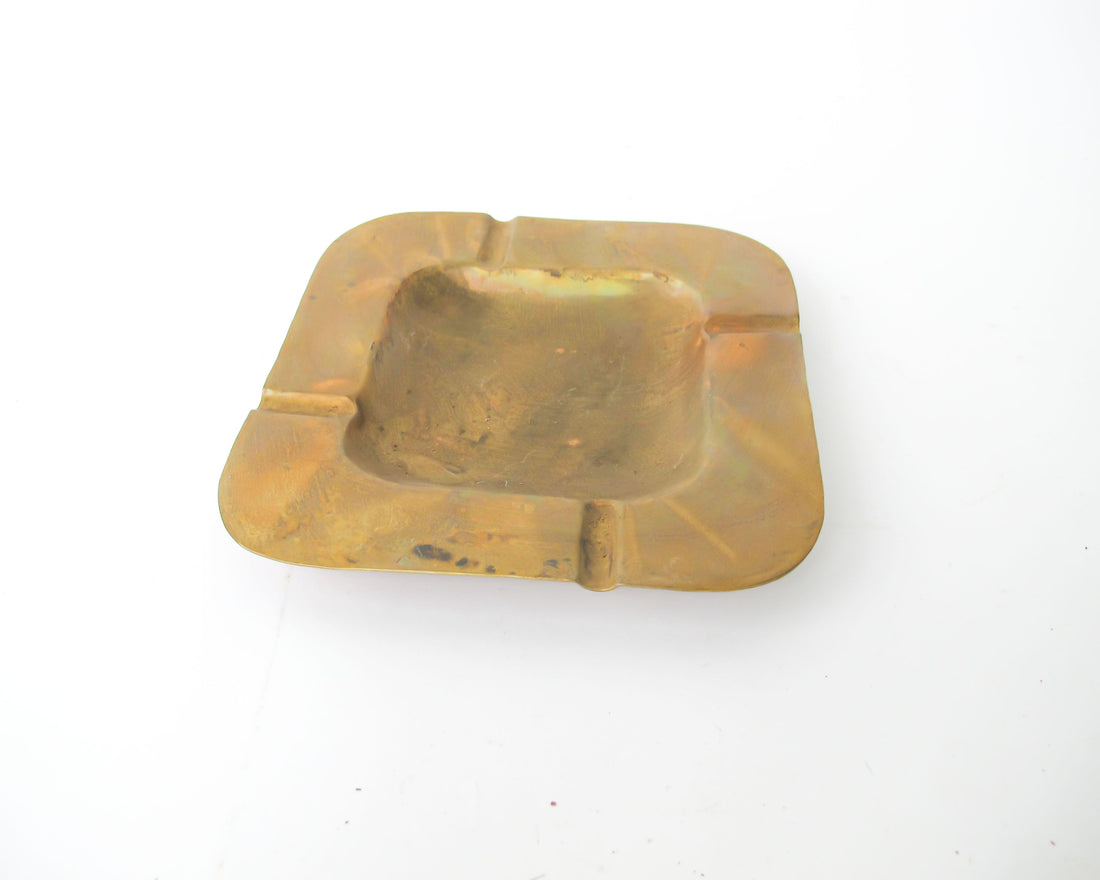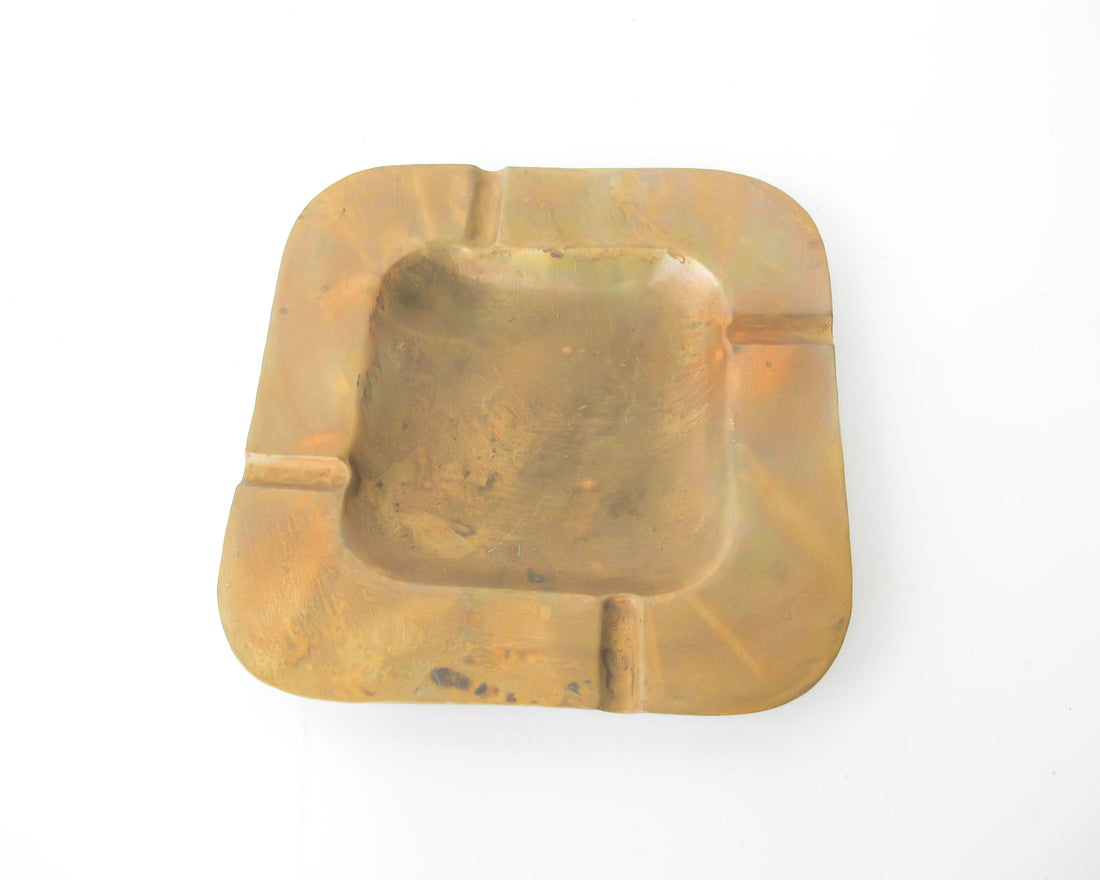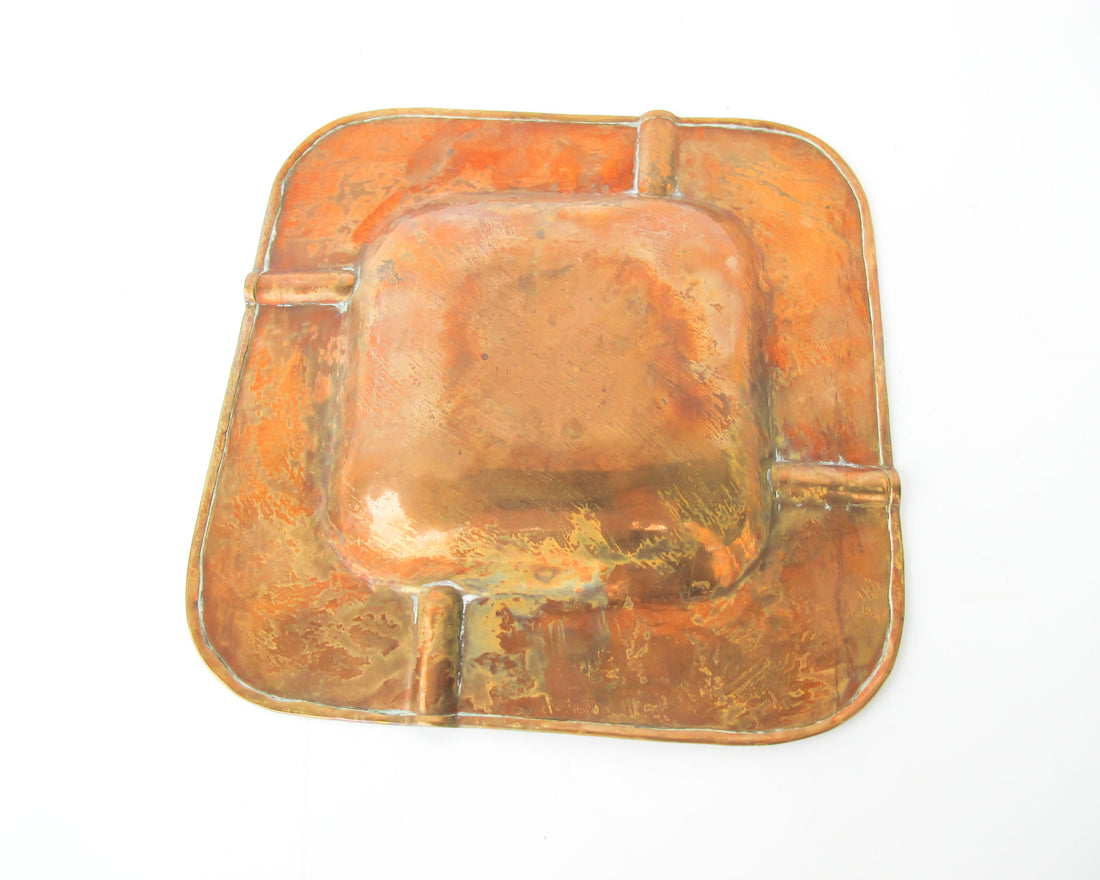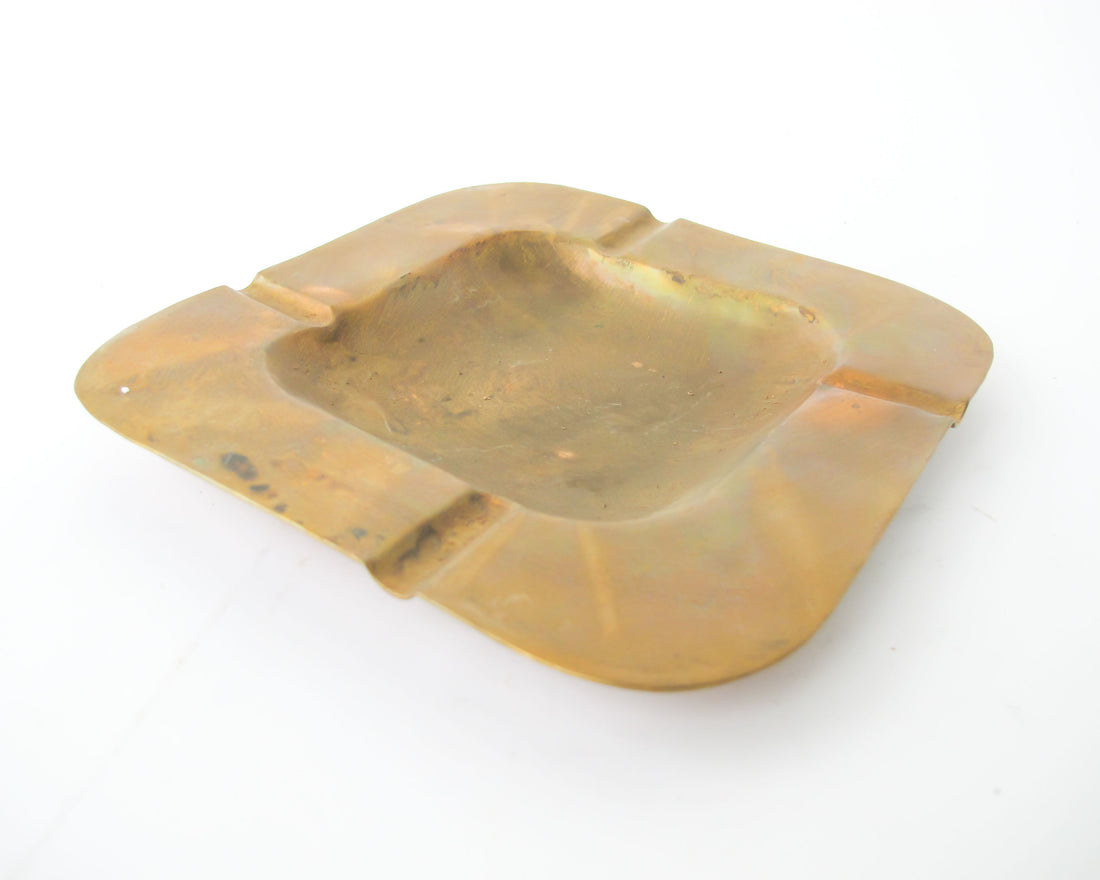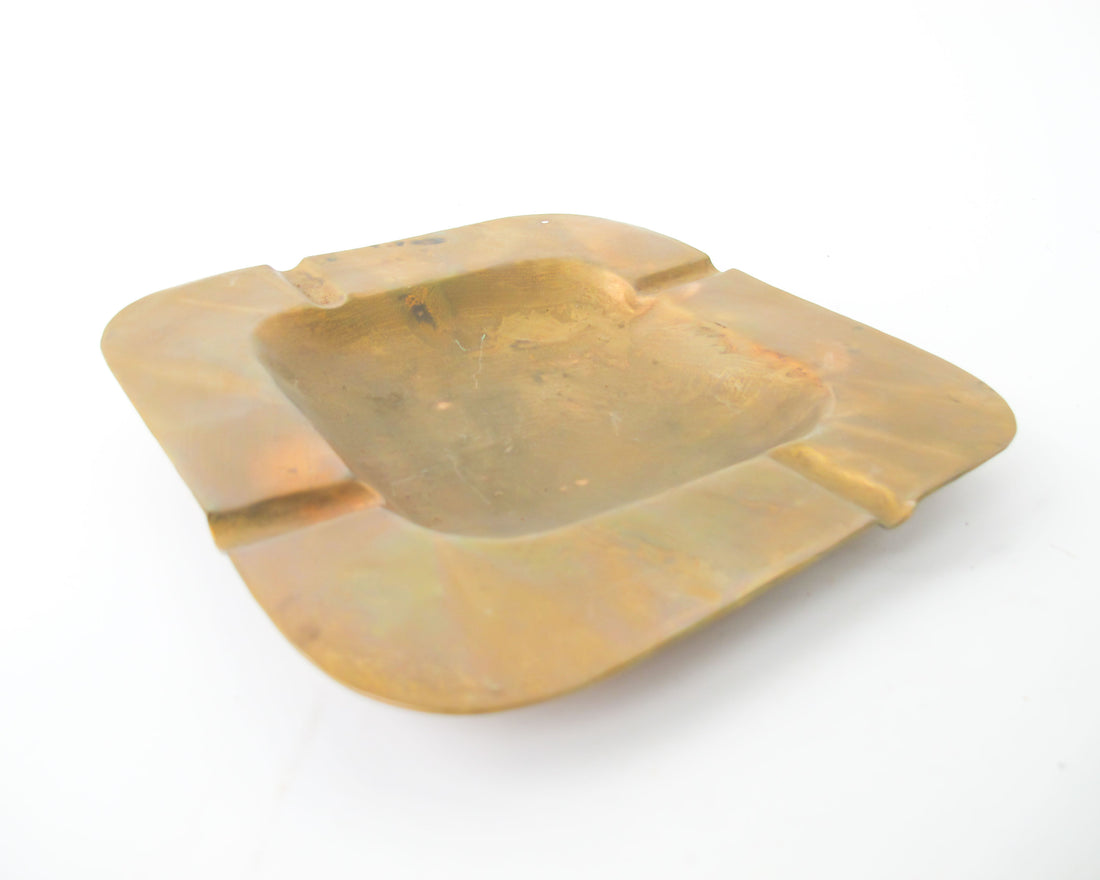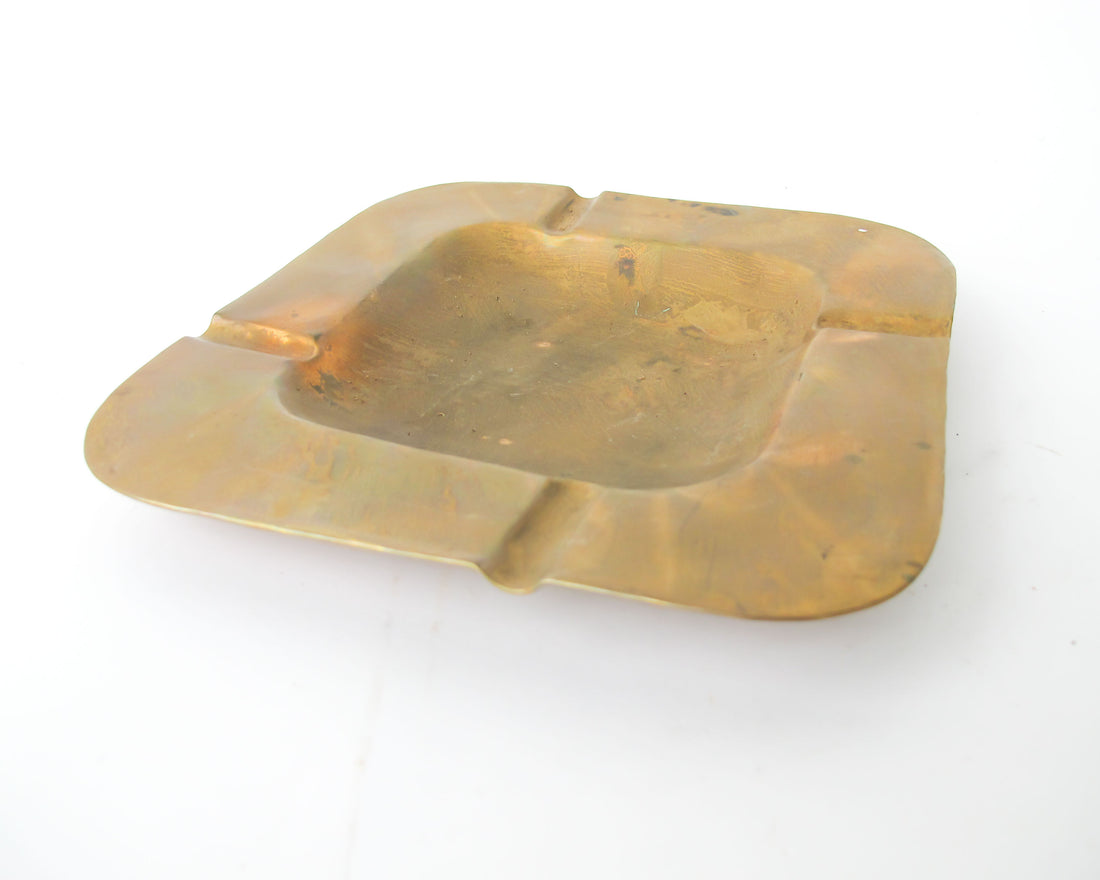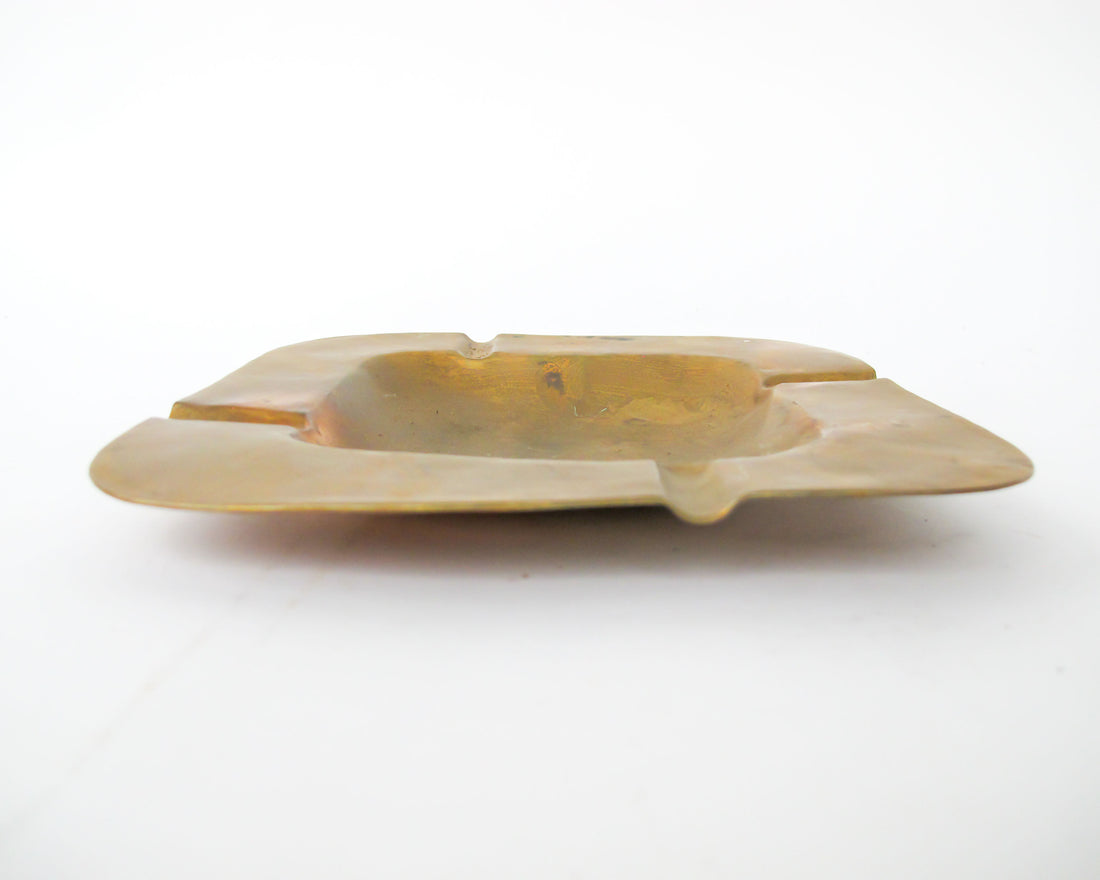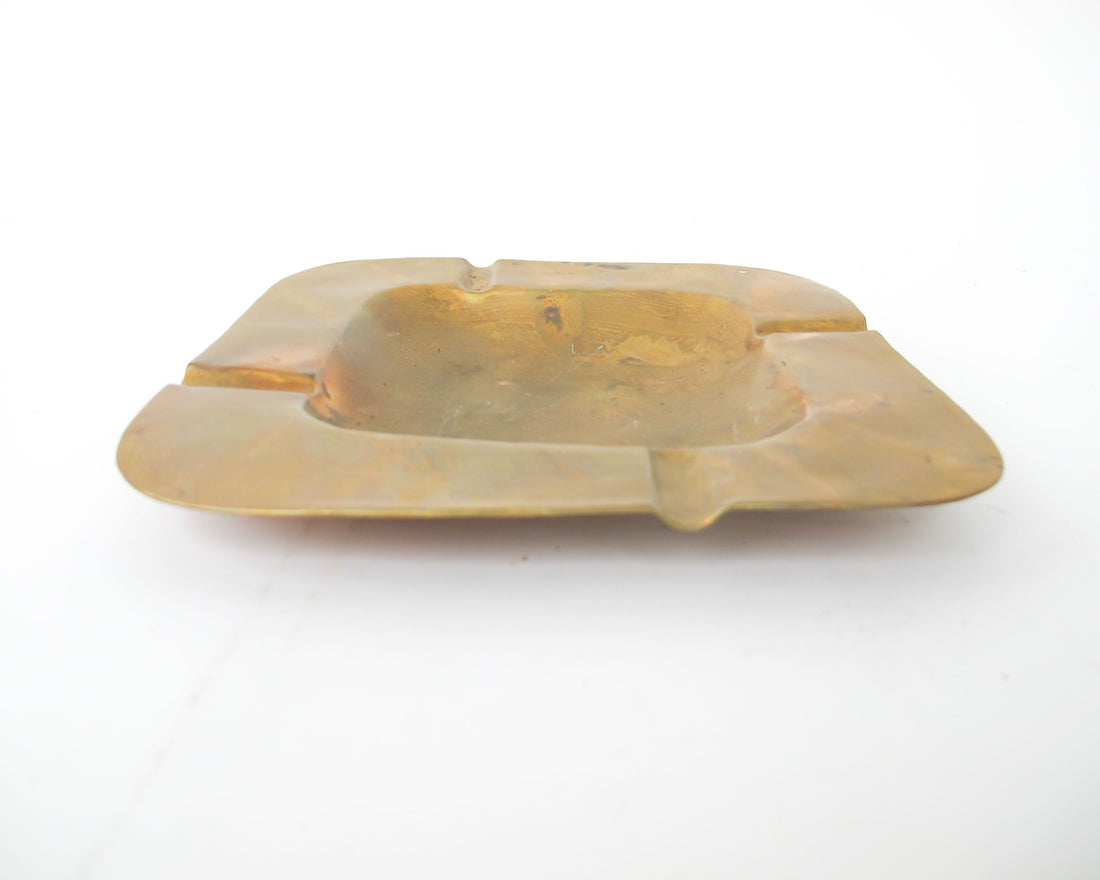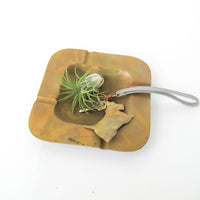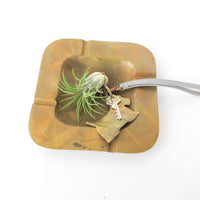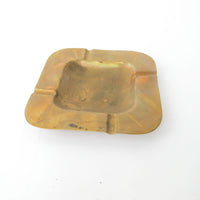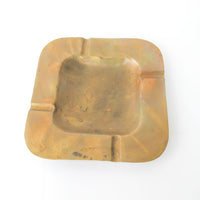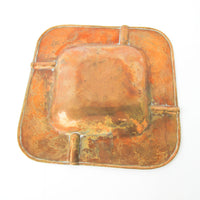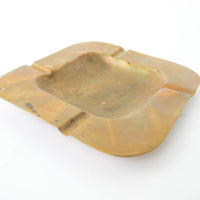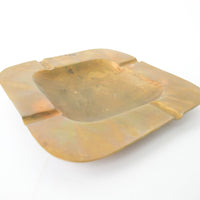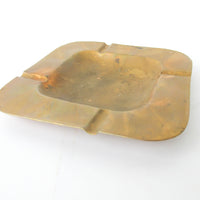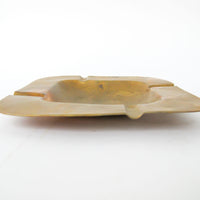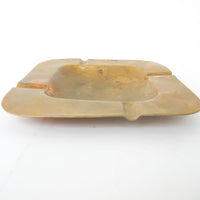 NEW - Copper Simple Ash Tray - Very Flat and modern looking
We love using metal or marble ashtrays as catchalls. This one was never used and has naturally aged over time with its solid copper/brass mixed surface.  This piece is light weight and could be shined up or left with its original patina. May have originally been made in Morocco. This piece was found in the home of two former CIA agents who lived abroad for over 30 years!!!
The bottom showcases how shiny this piece used to be! We love the warm look of the mixed metals. Could be used in the office, bedroom/bath to hold jewelry, or in the entry for keys etc. The uses are endless.
Measures - 7.25" W x 7.5" L x 1" H