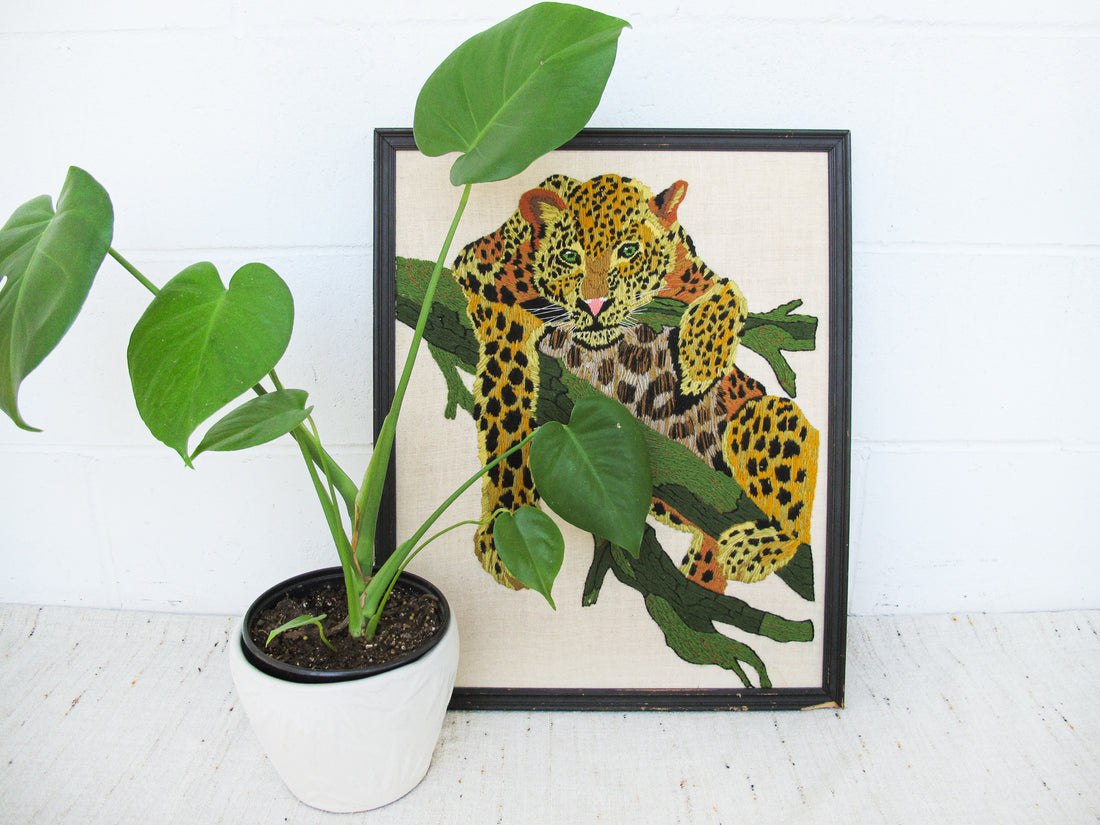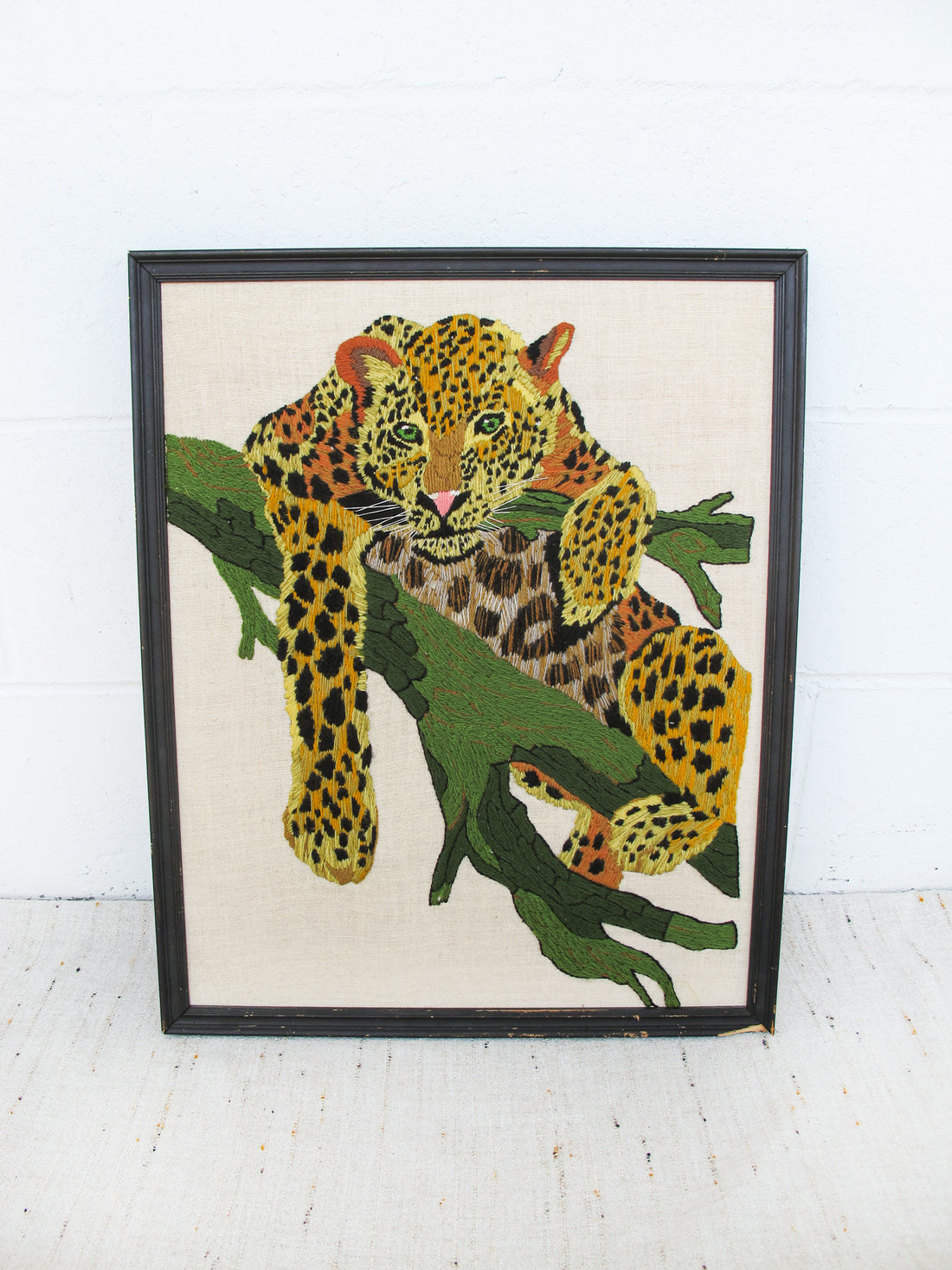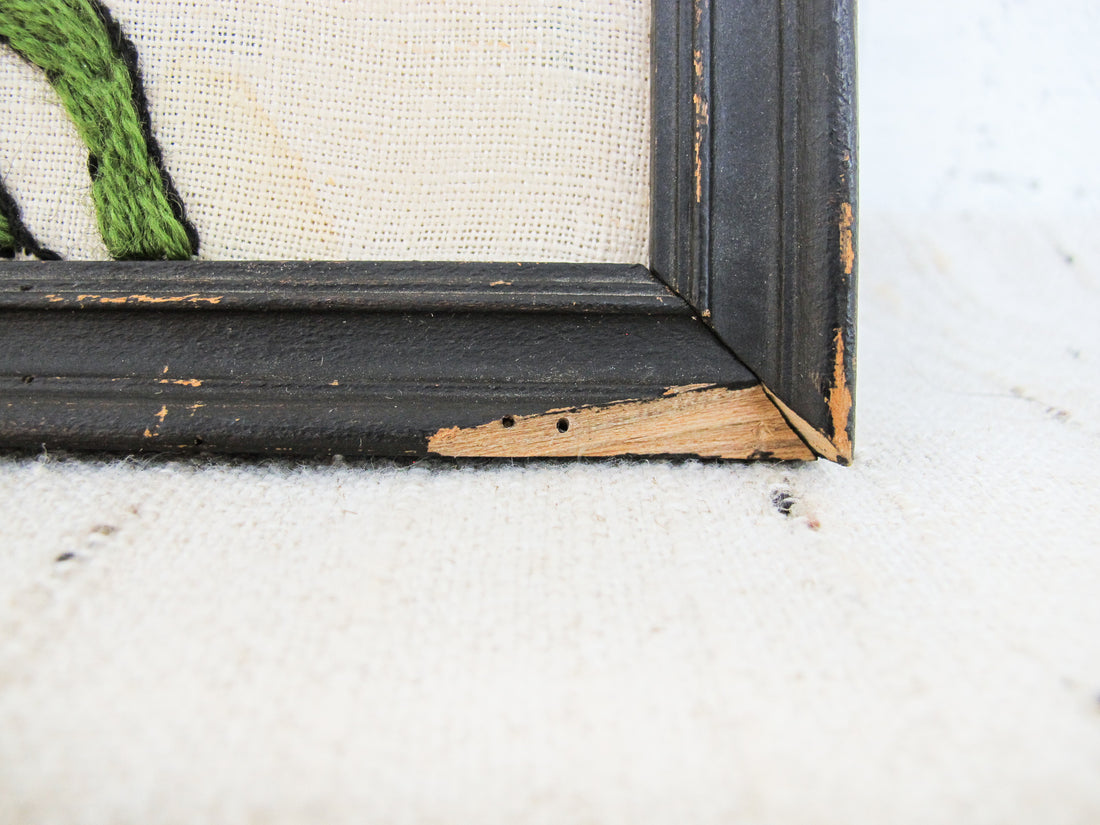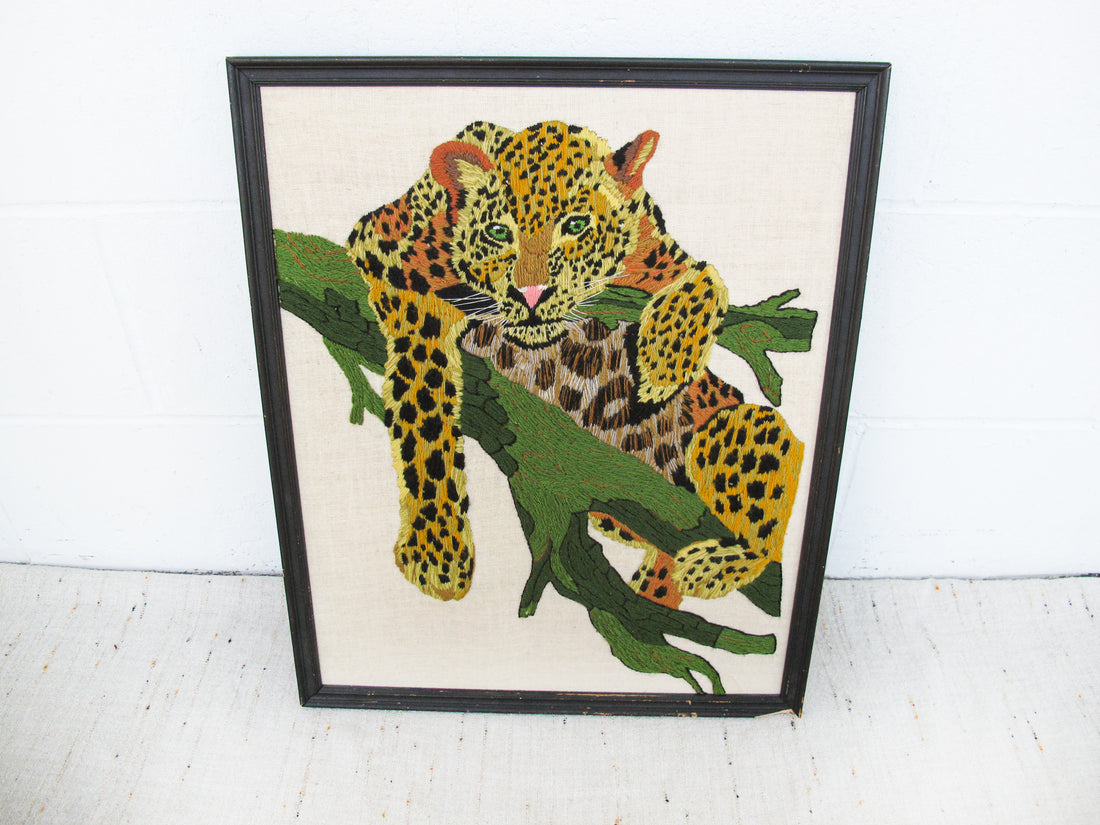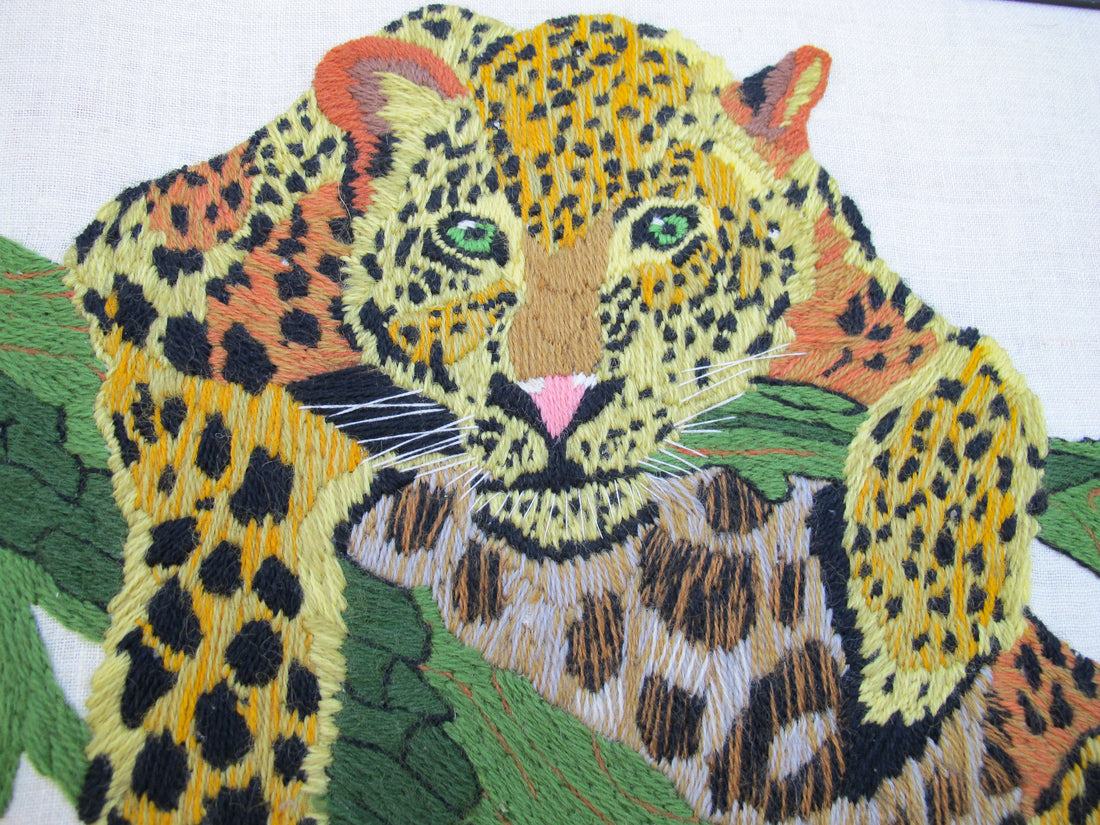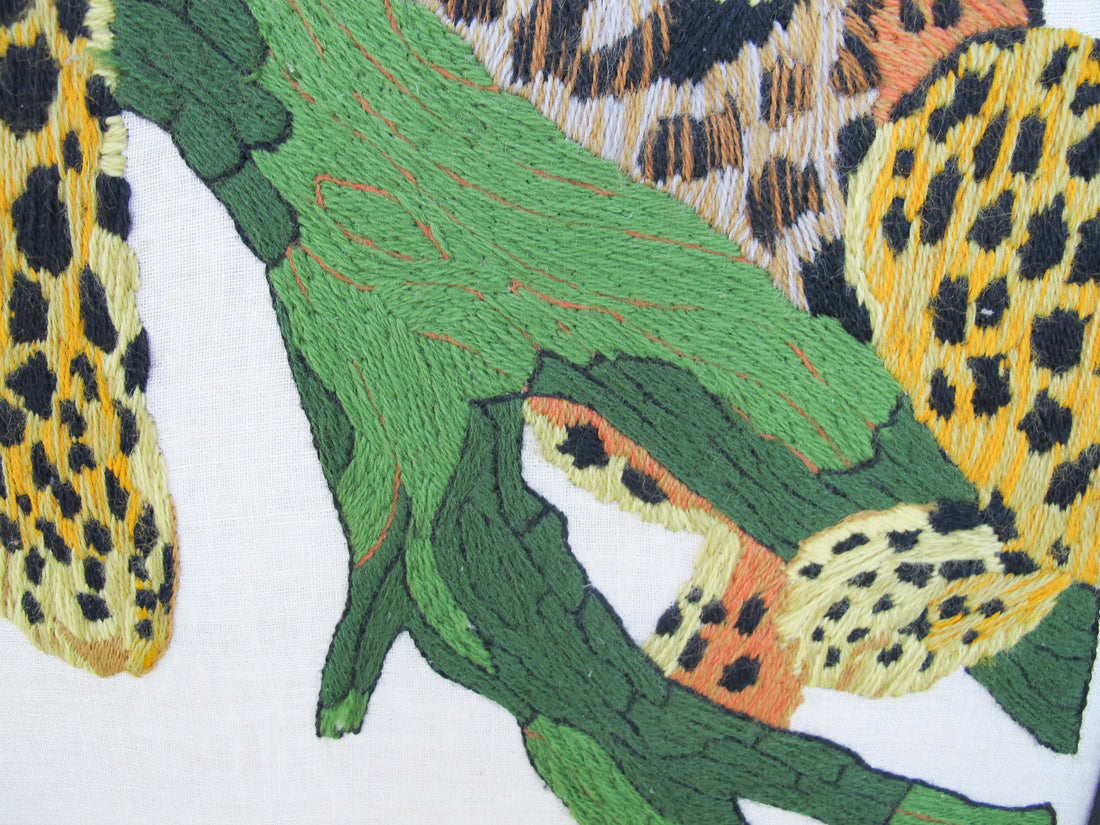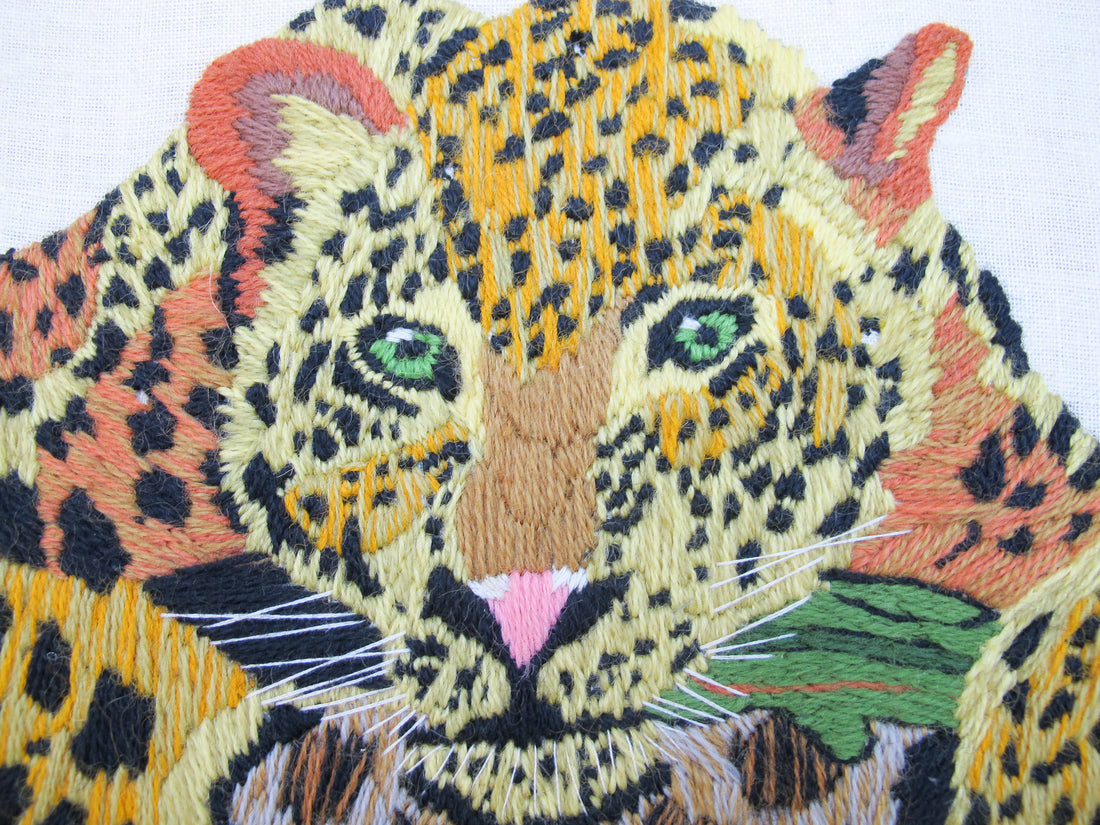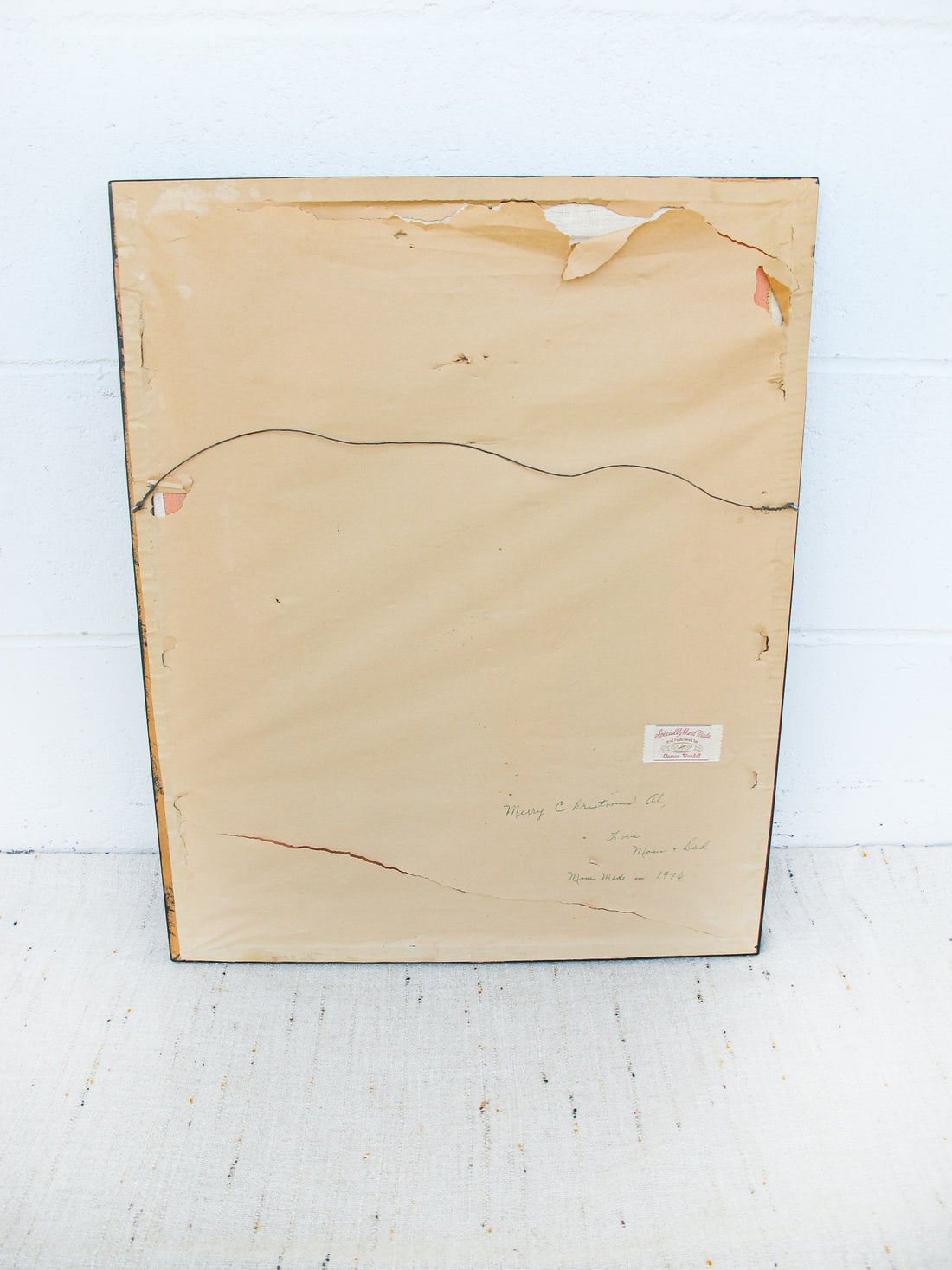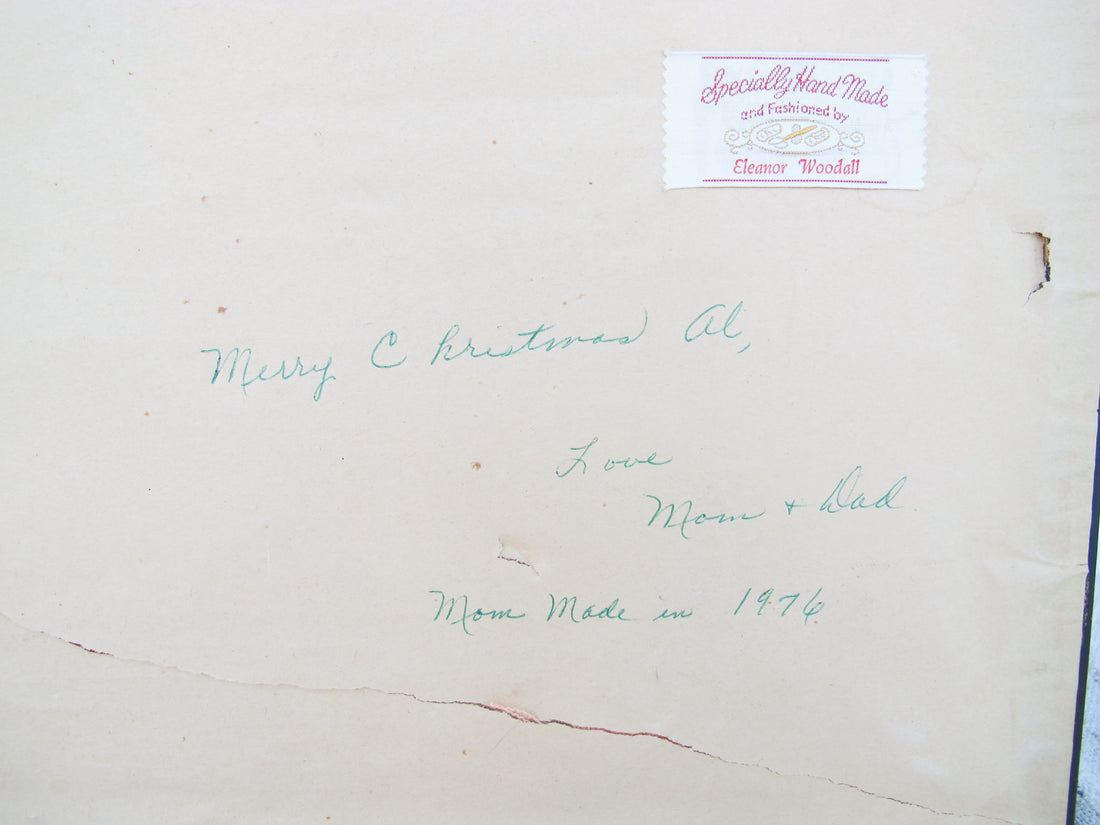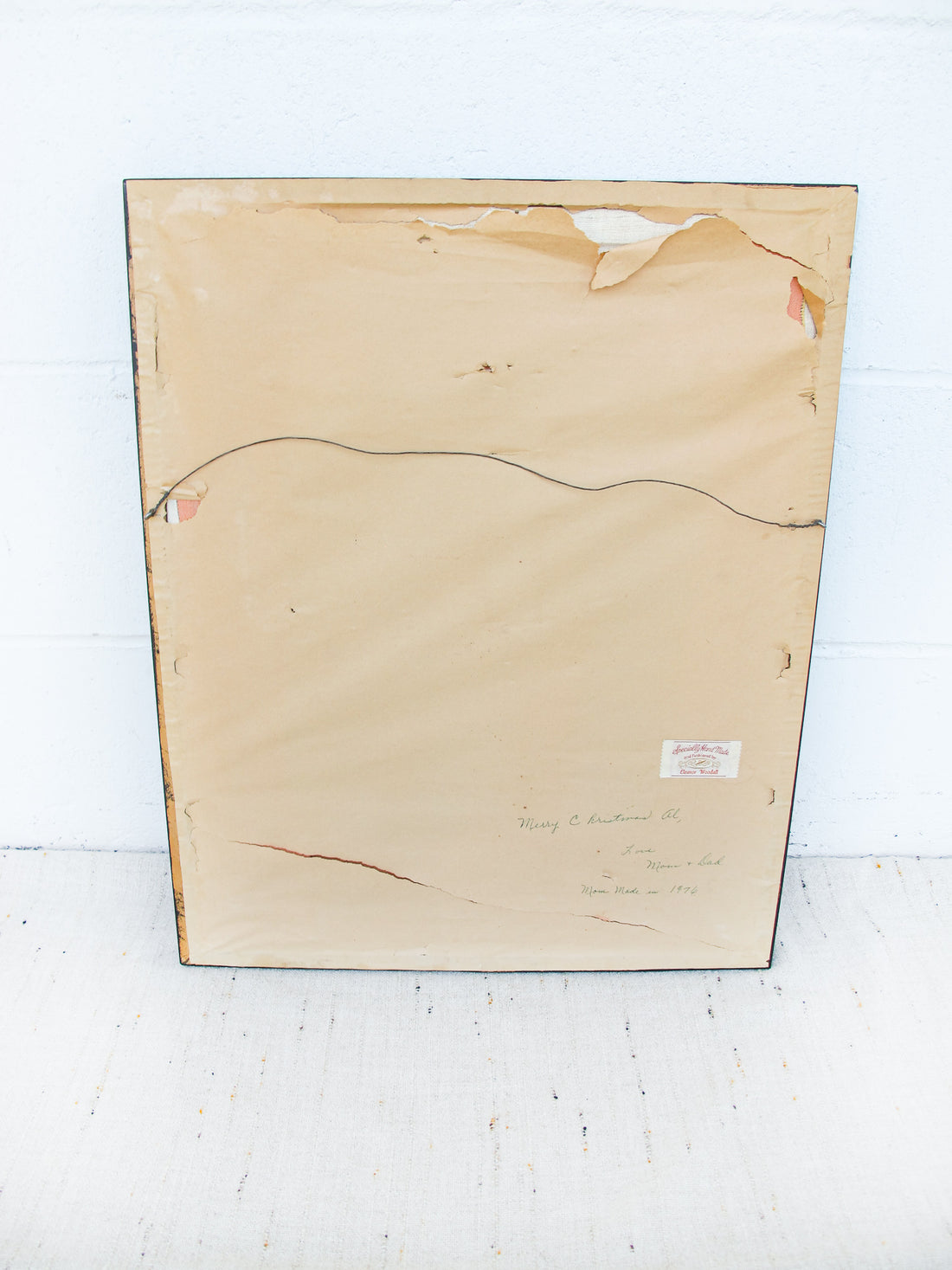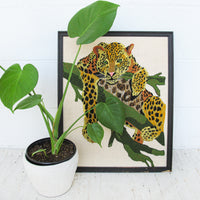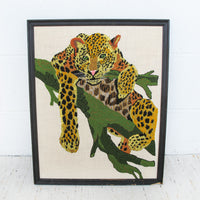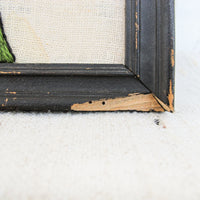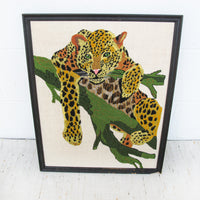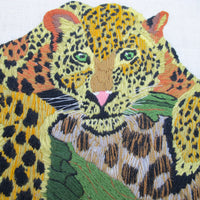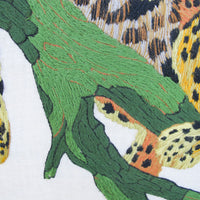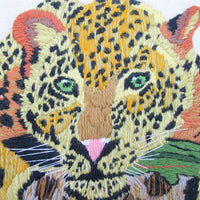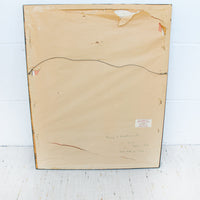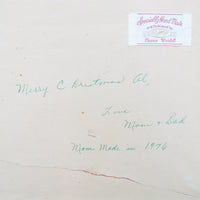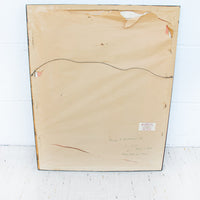 Cheetah Embroidery Art with signature
This hand embroidered cheetah is a beautiful piece to add to any space. It is likely to be a head turner with its brilliant colors and details. 
The cheetah is an original, with the original writing and date on the backside of the art. 
The embroidery is great condition. The frame itself has a chip on the bottom right (pictured) and a few scratches here and there - nothing that can't be reframed. 
Measures - 
17.25" W X 21.25" H X .5" D