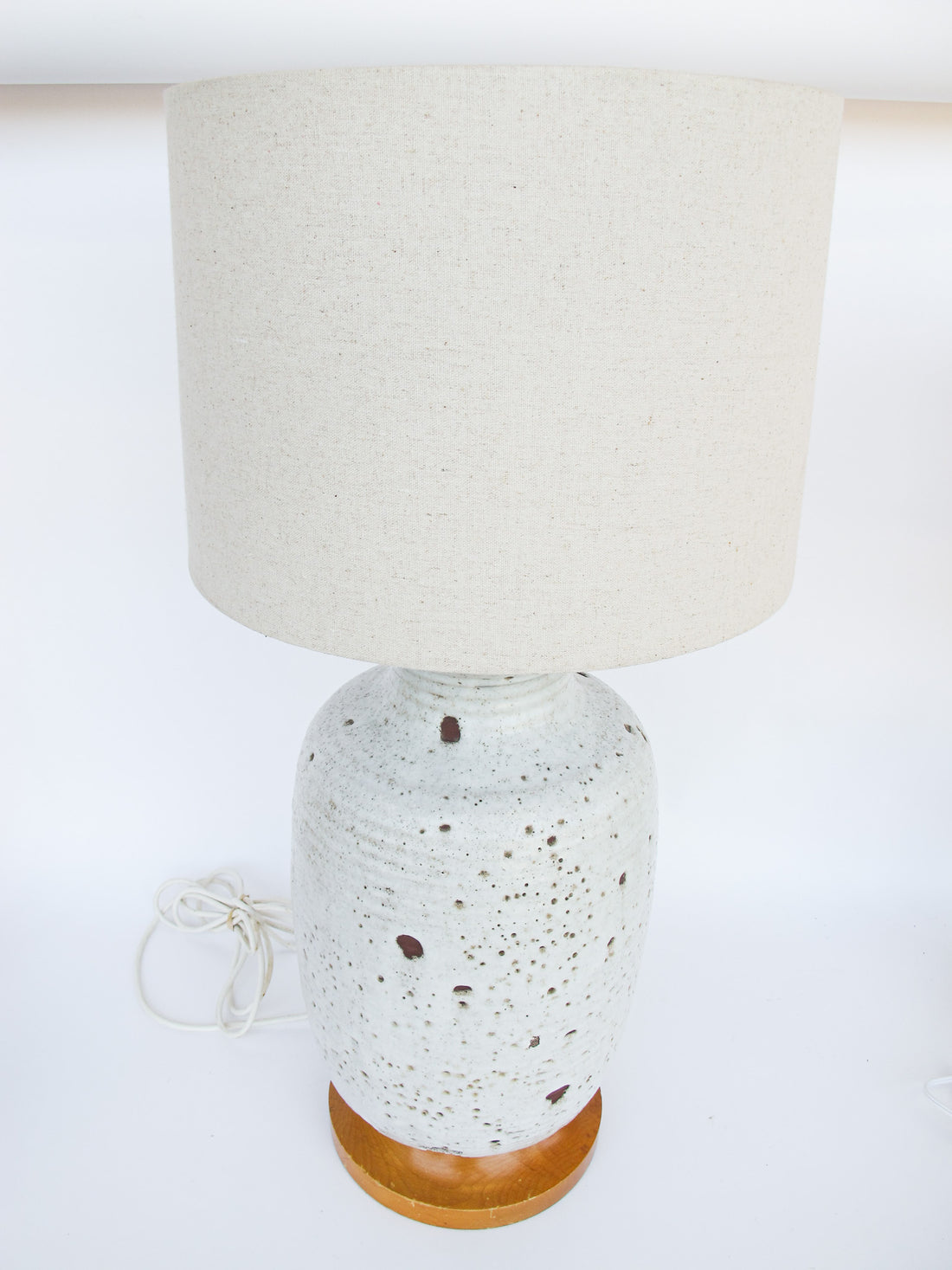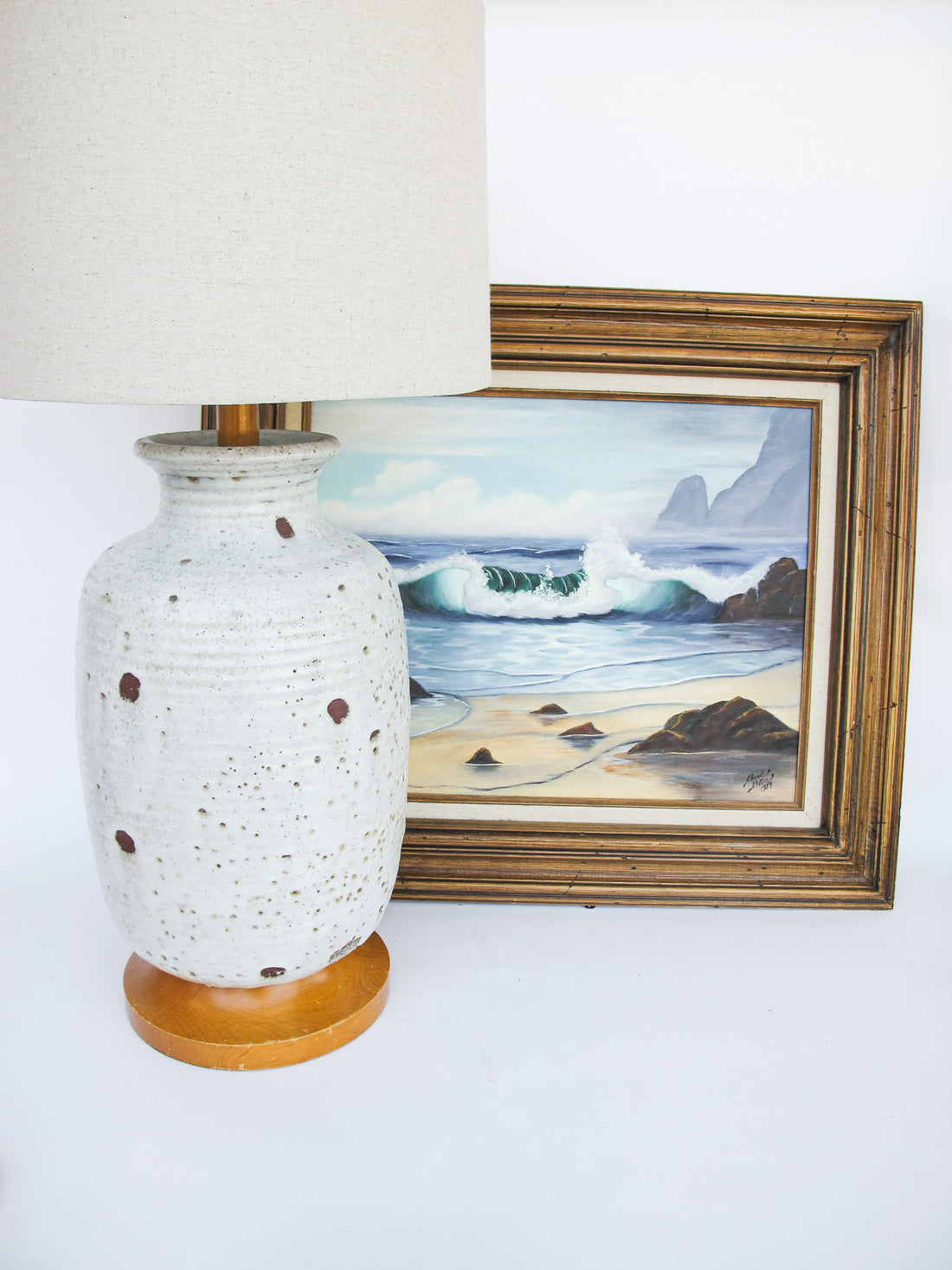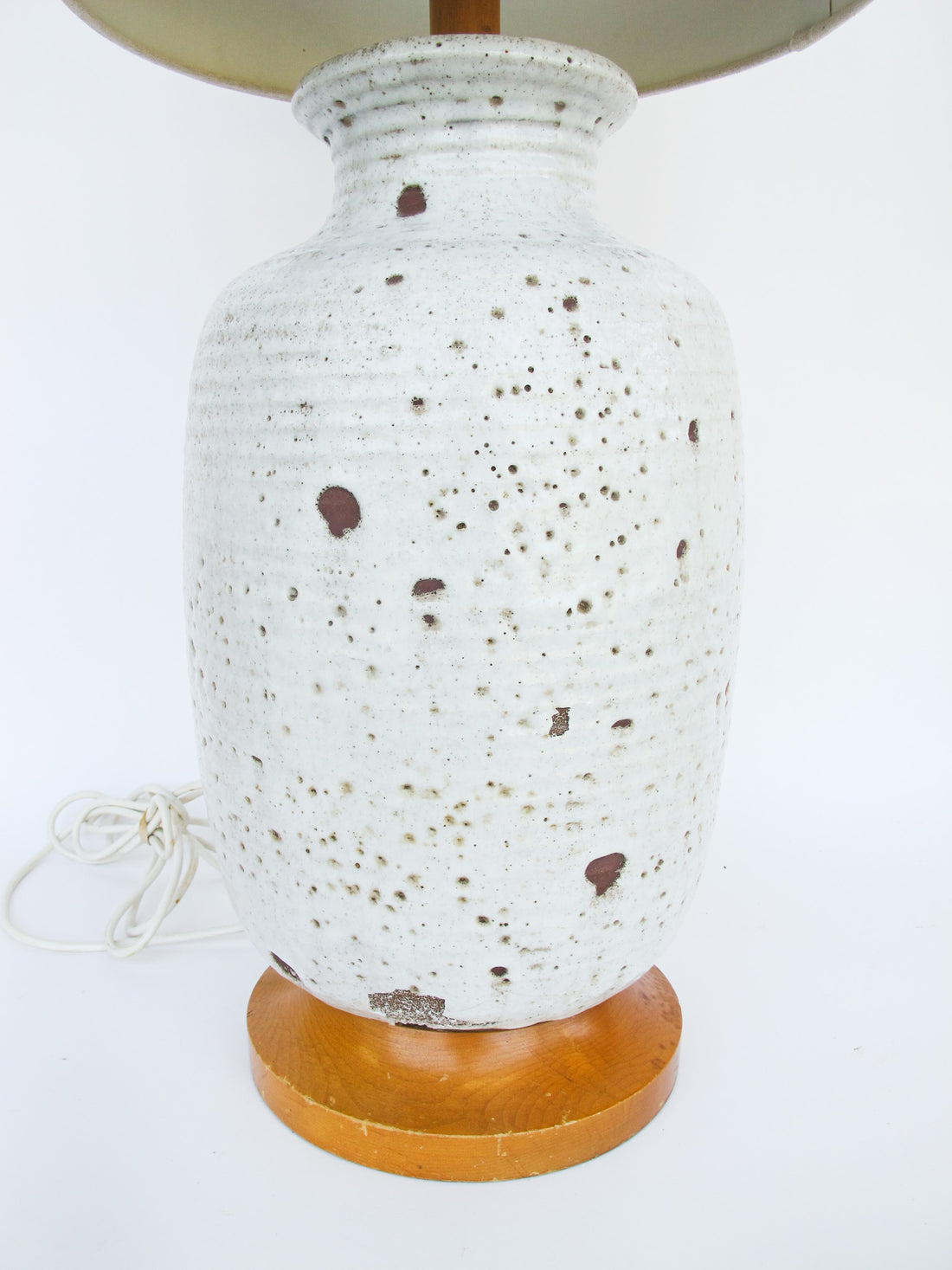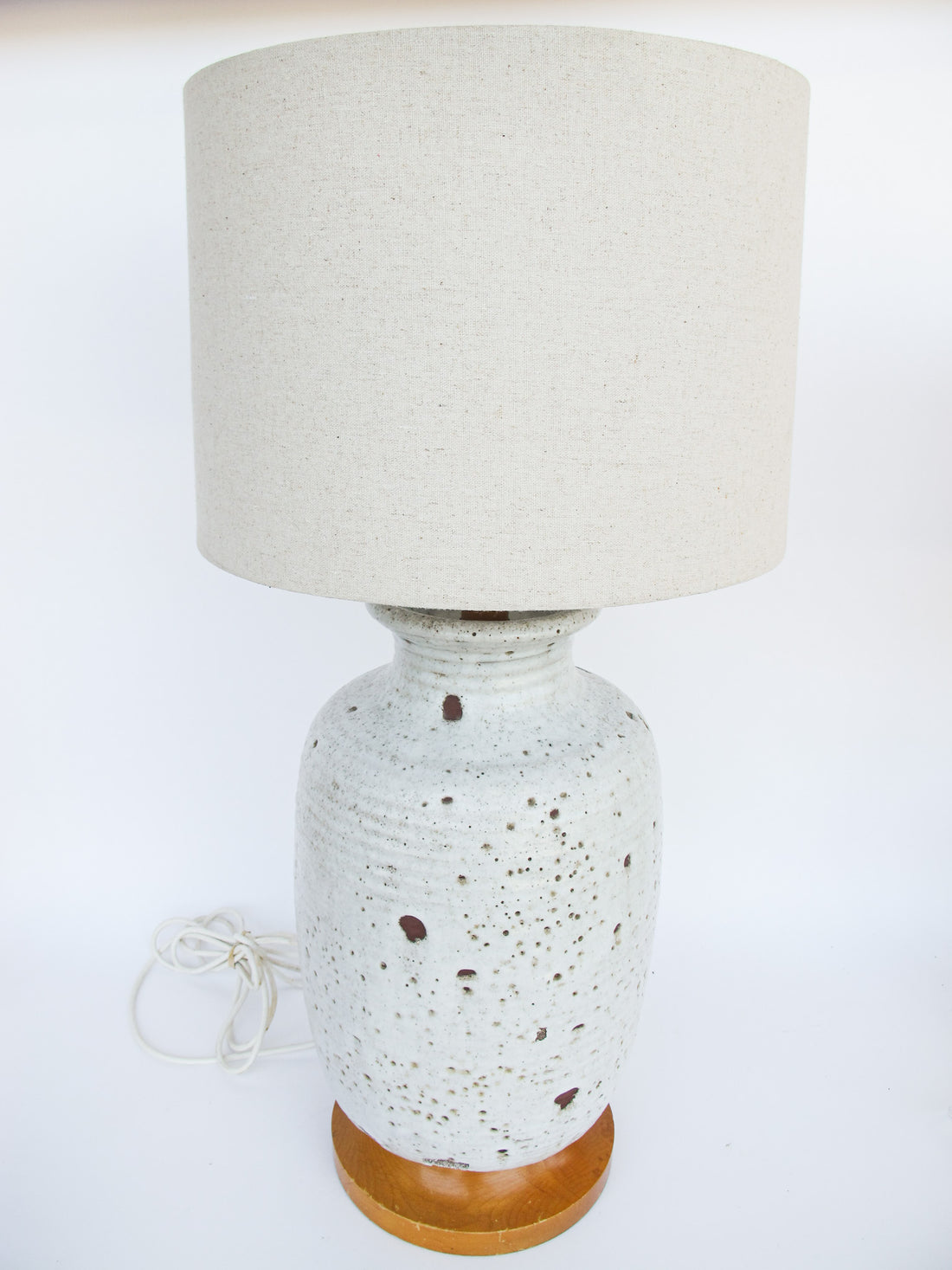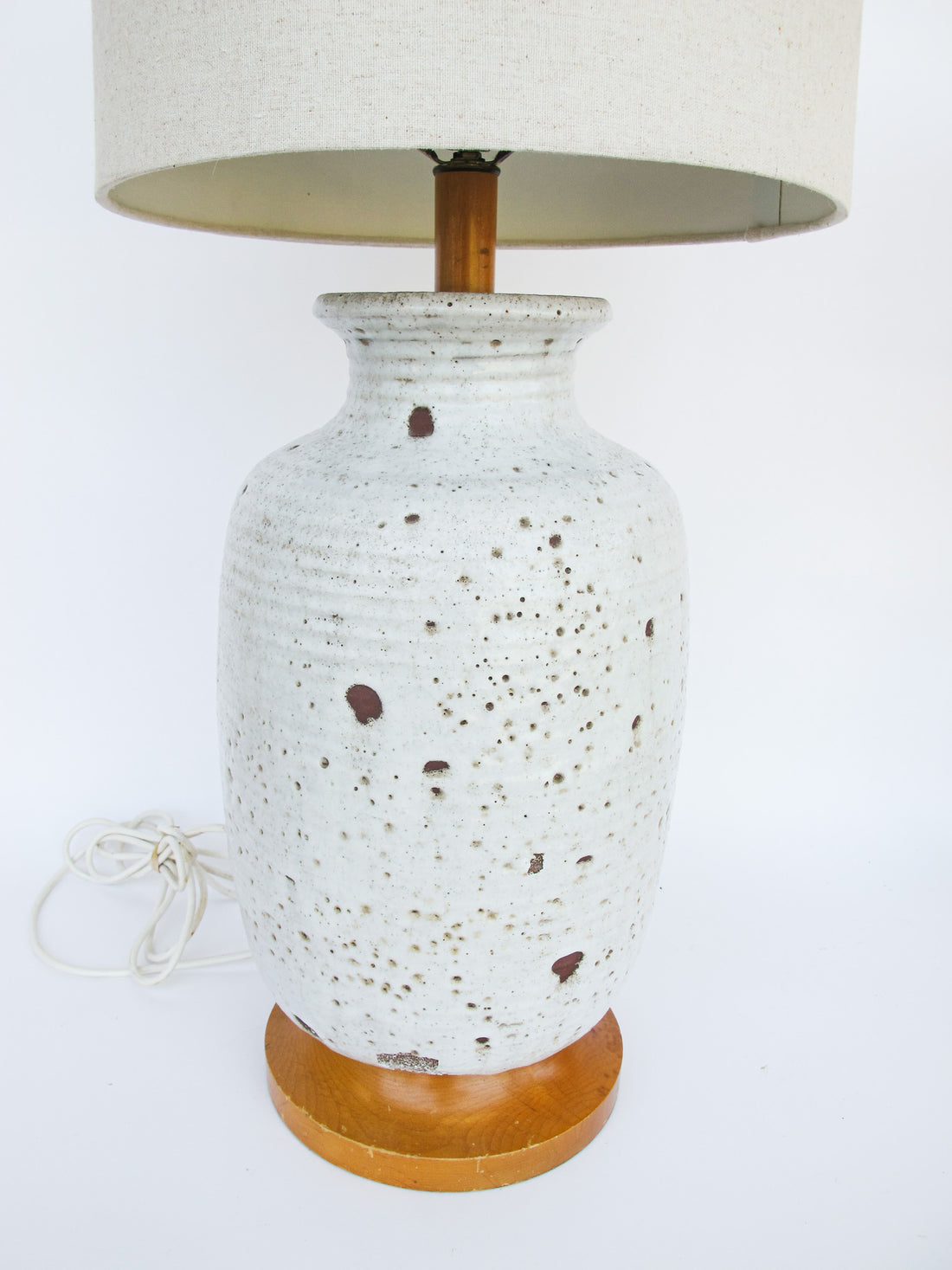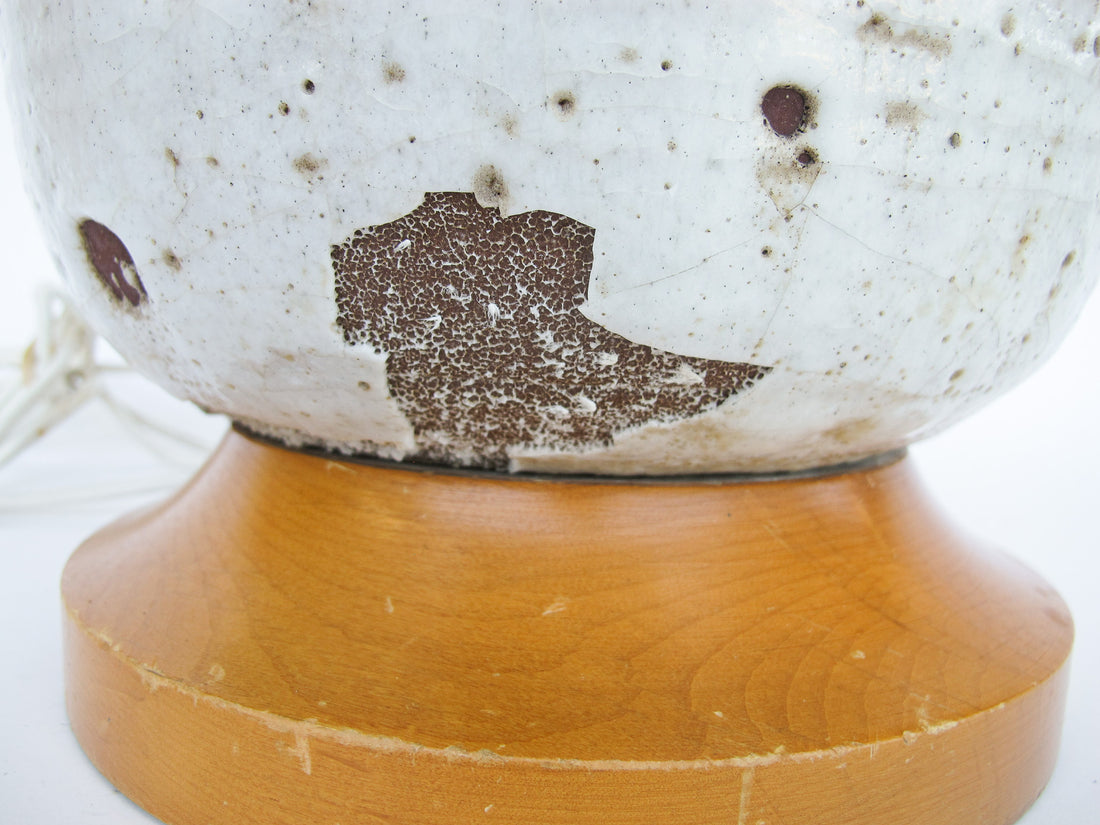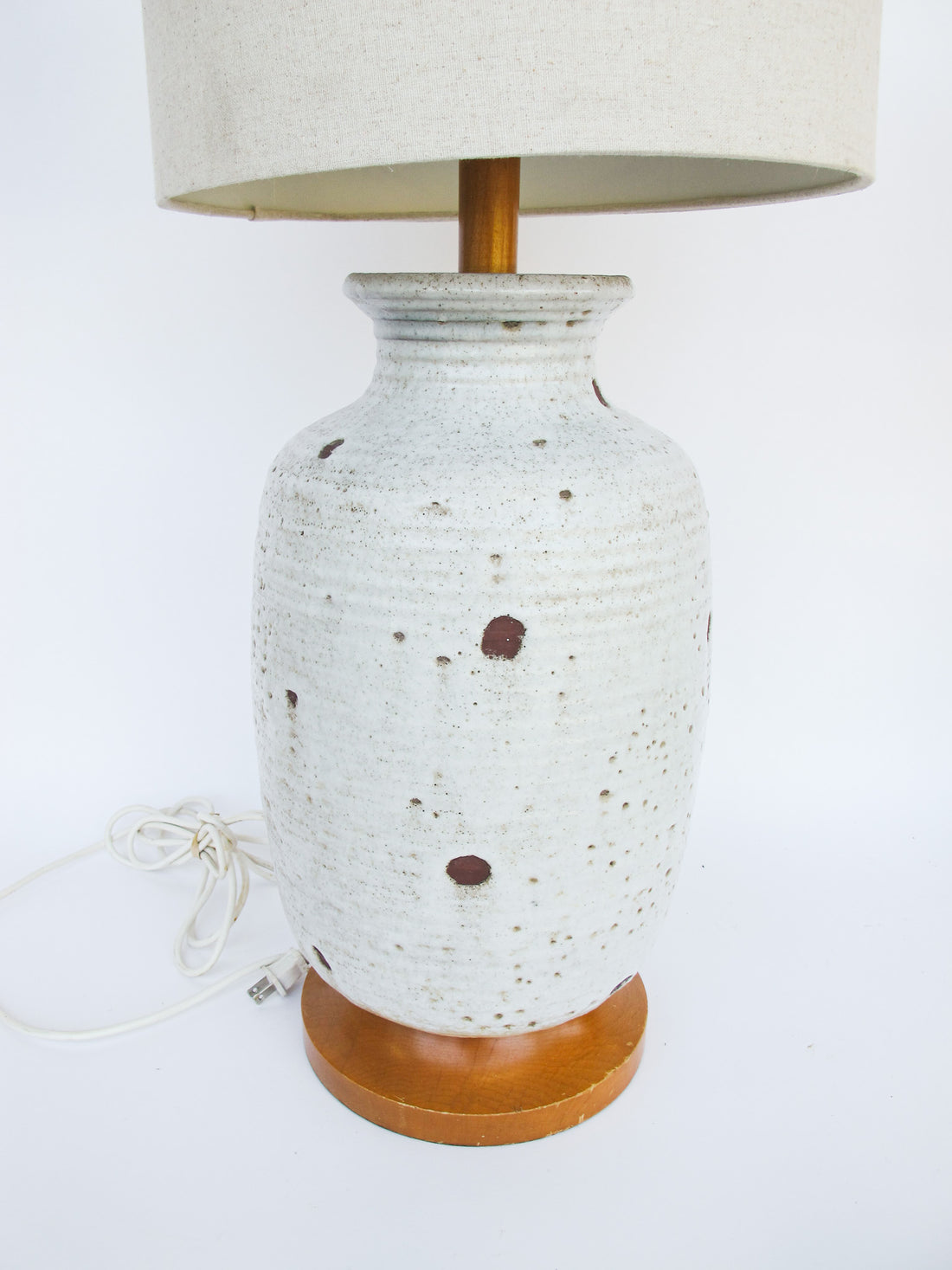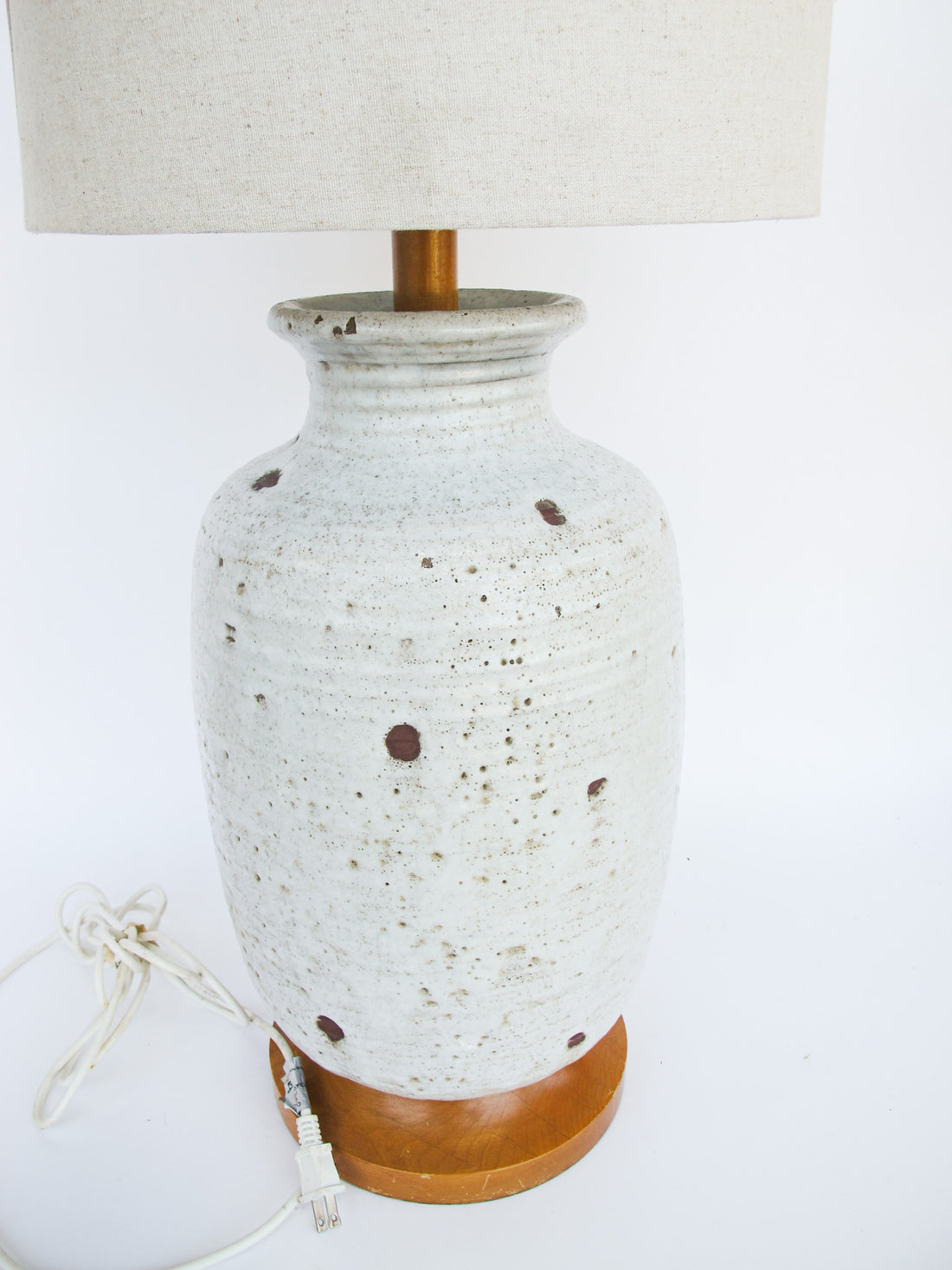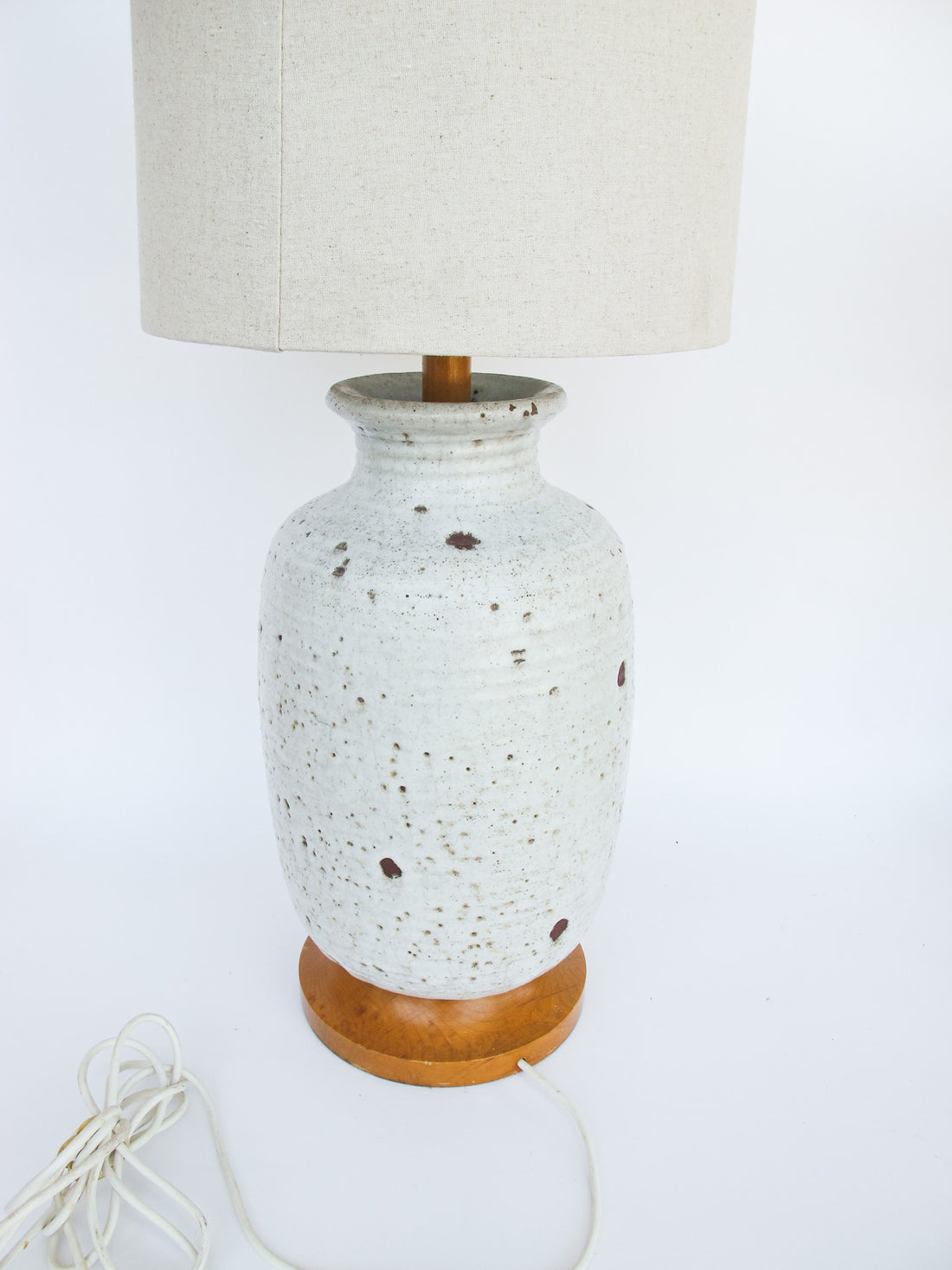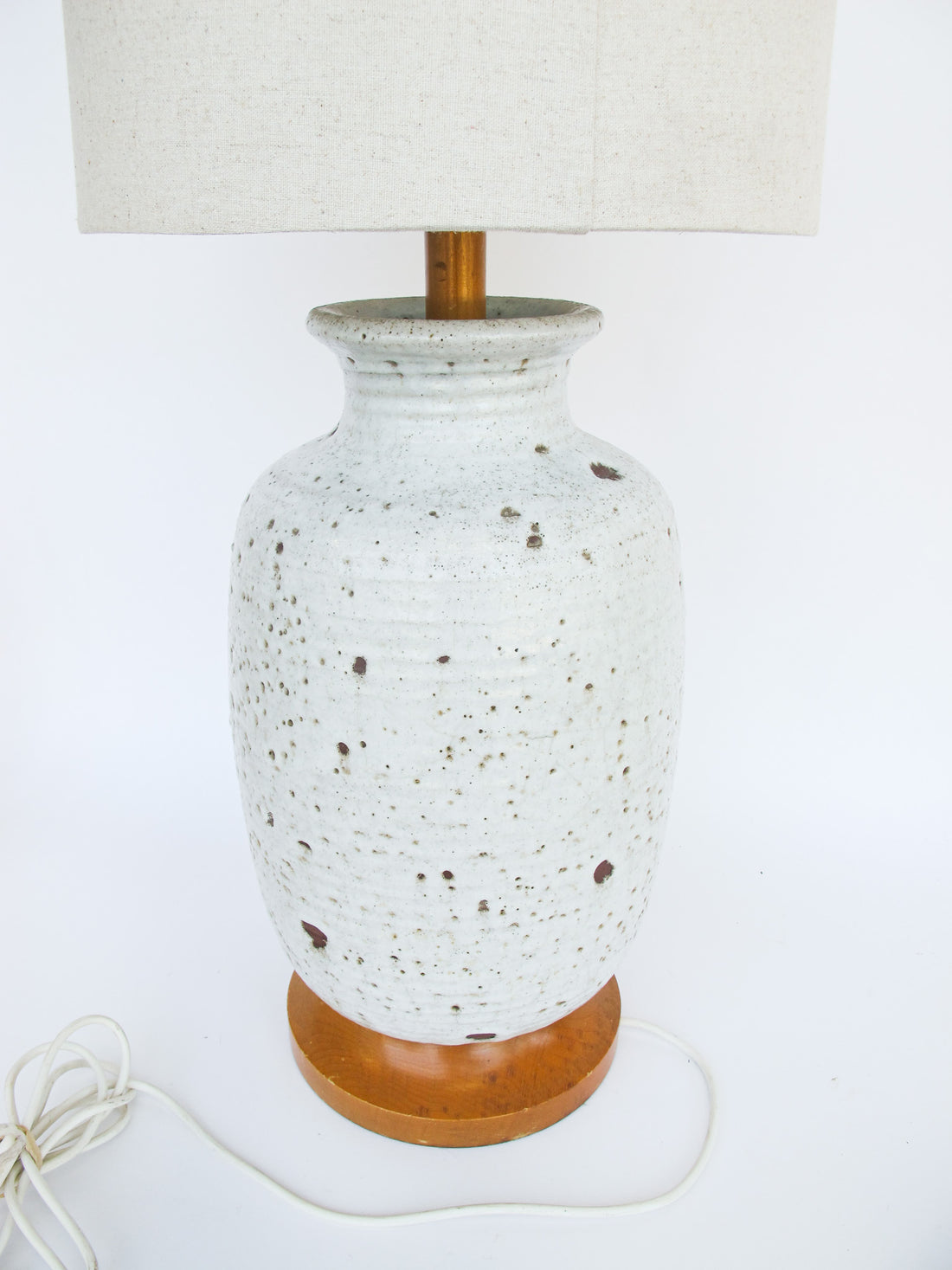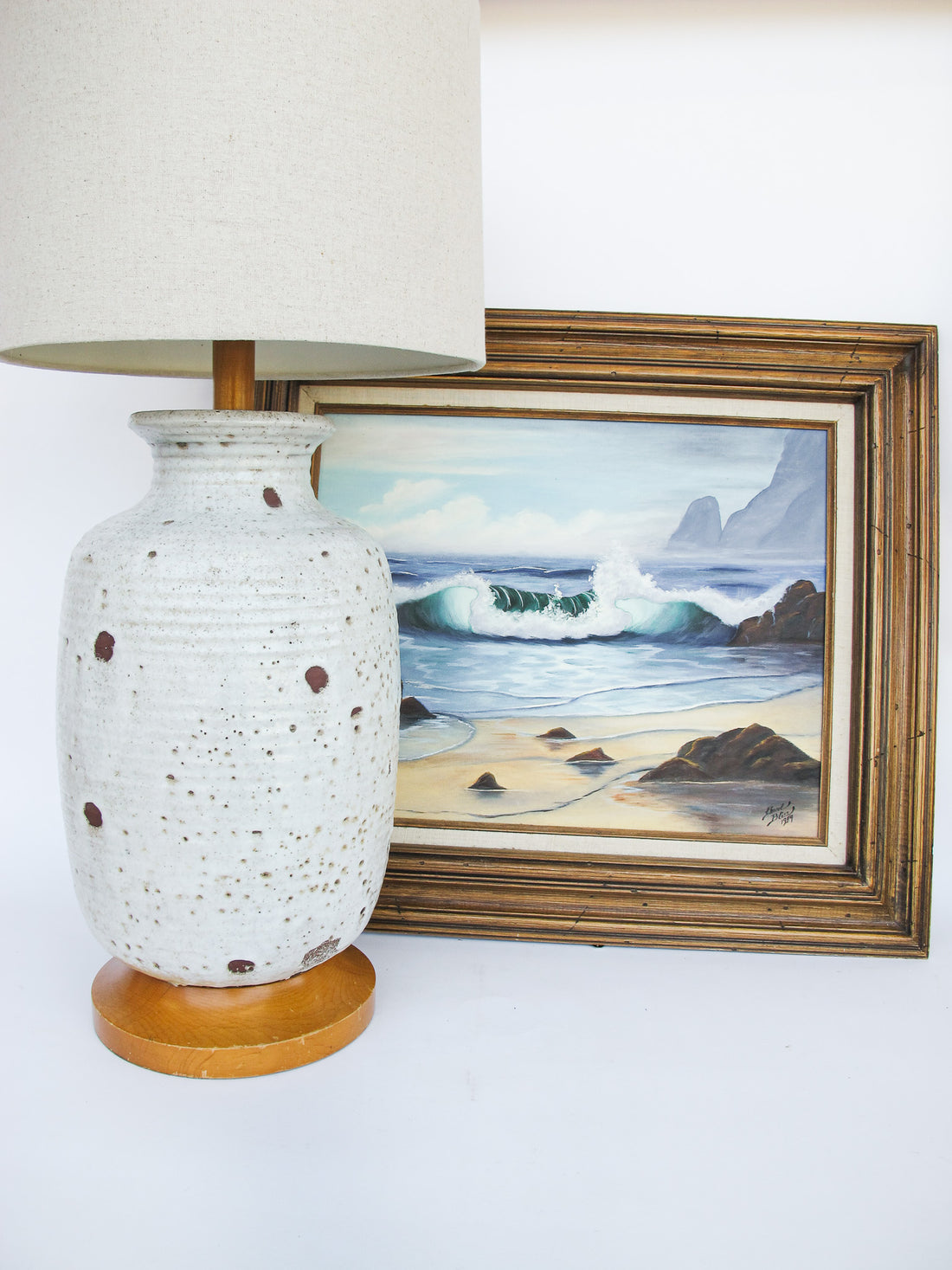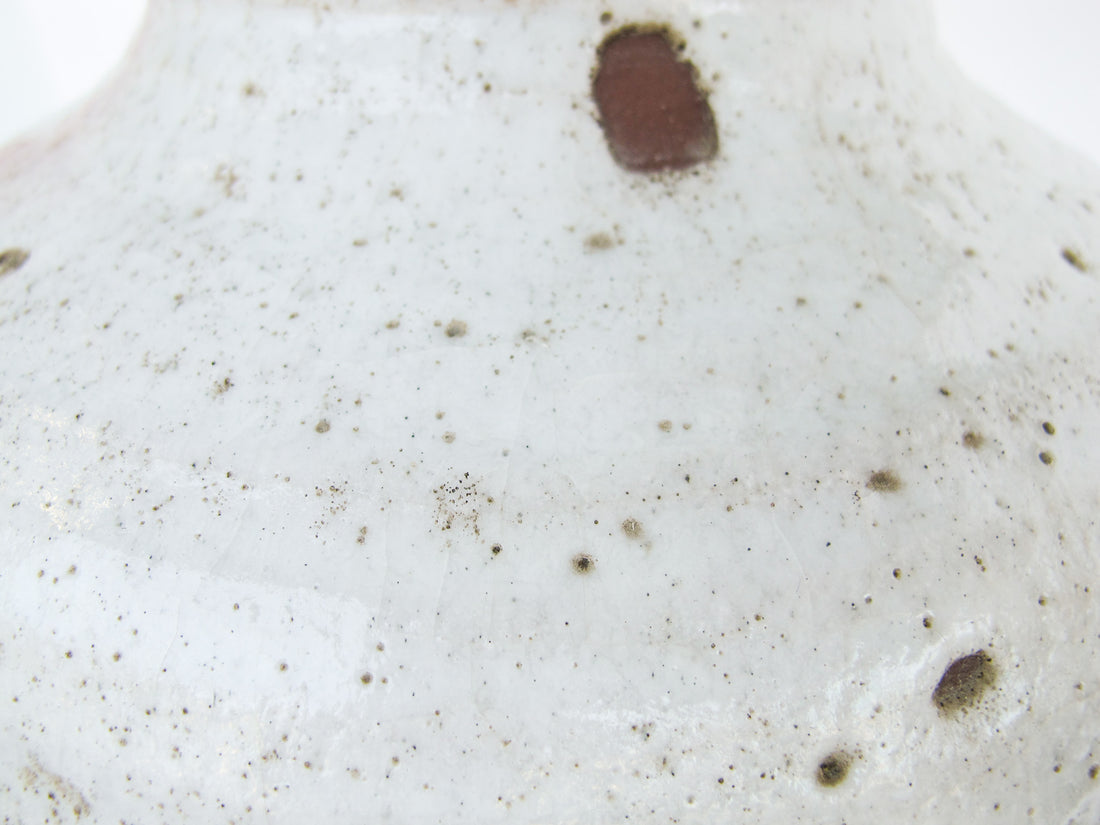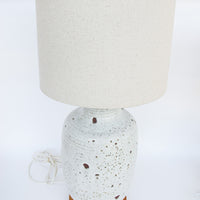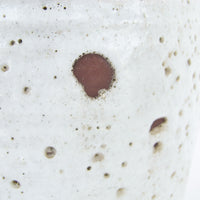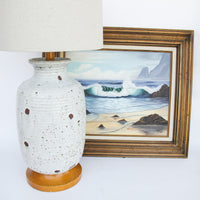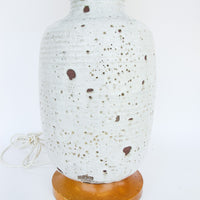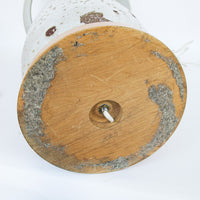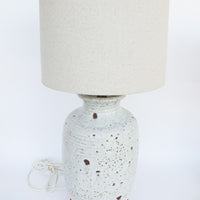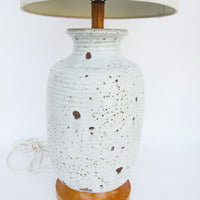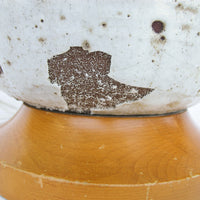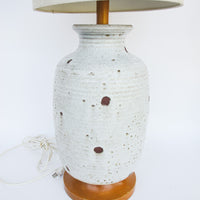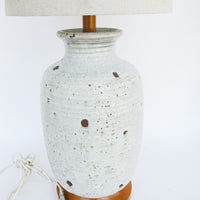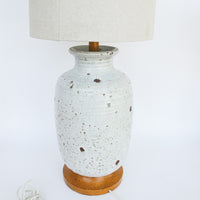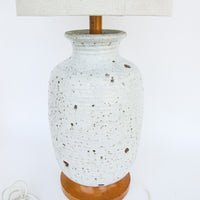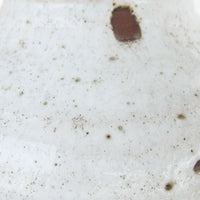 Ceramic Lamp Base with White Lava Glaze Finish
Beautiful and very large white lava glazed lamp. Featuring a light organic wood base and top detailing. It is impressive to see a large hand spun piece such as this in such uniform sizing and shape. We love the textured crater like finish with the volcano glaze. It reminds us of barnacles on a rock. 
We love this ceramic lamp as it is a hefty piece that will warm up any space you decide to have it in. This lamp alone would look beautiful on a side table, bedside table, reading nook, etc. This lamp will surely fill up an empty space that your room needed filled.  Could even be placed on a fireplace step as floor lighting/decor. 
Has some glaze cracking as seen in the photos and a part missing from the base. Overall this doesn't take away from the stunning beauty that this is! Wiring is still functional. Does not come with a lamp shade, unless you prefer it - this will add additional shipping costs. Please contact us and provide a full address to get a shipping quote prior to purchase.
Measures - 30 5/8" H (To top of Shade/Fineal) X 10.5" Base D X 12" Mid-Diameter