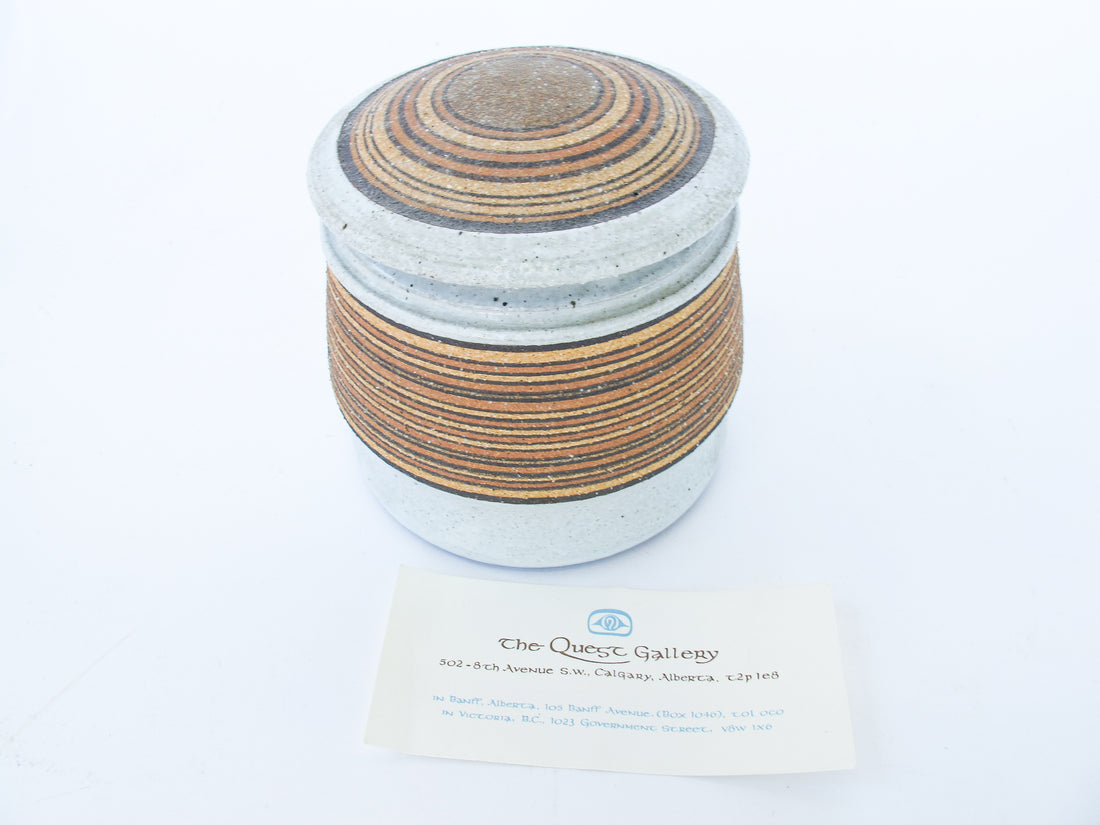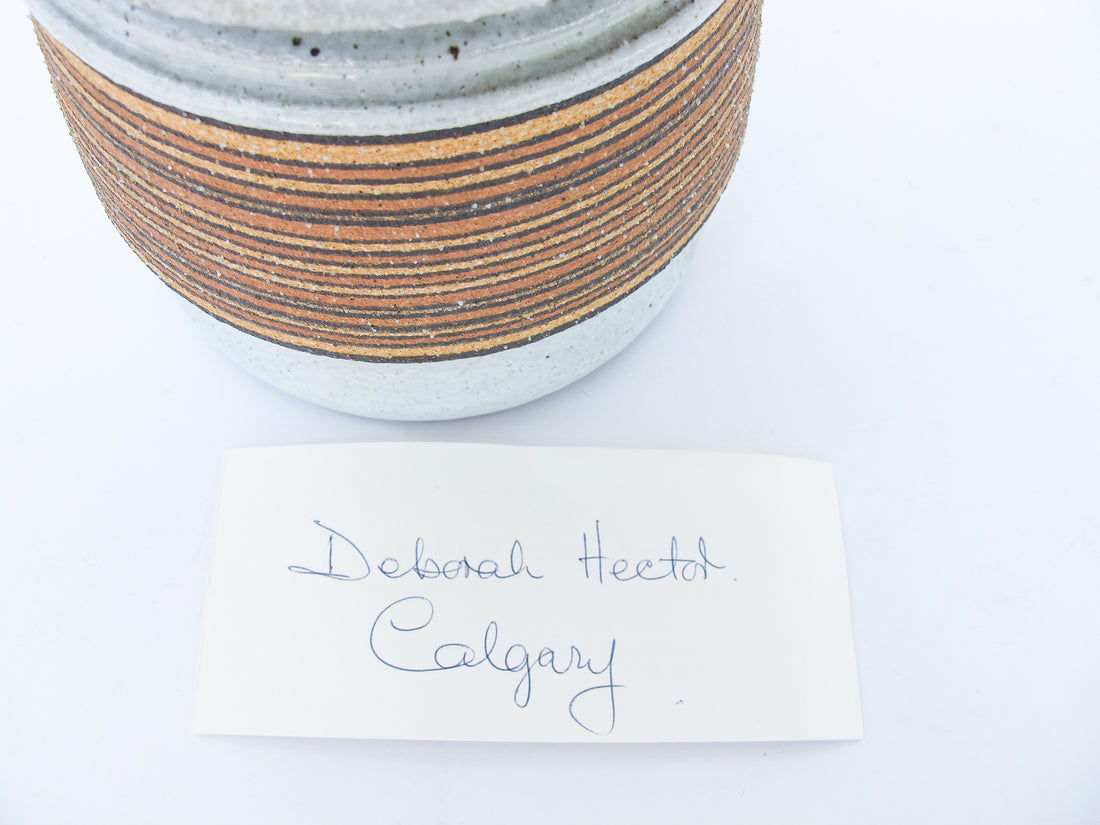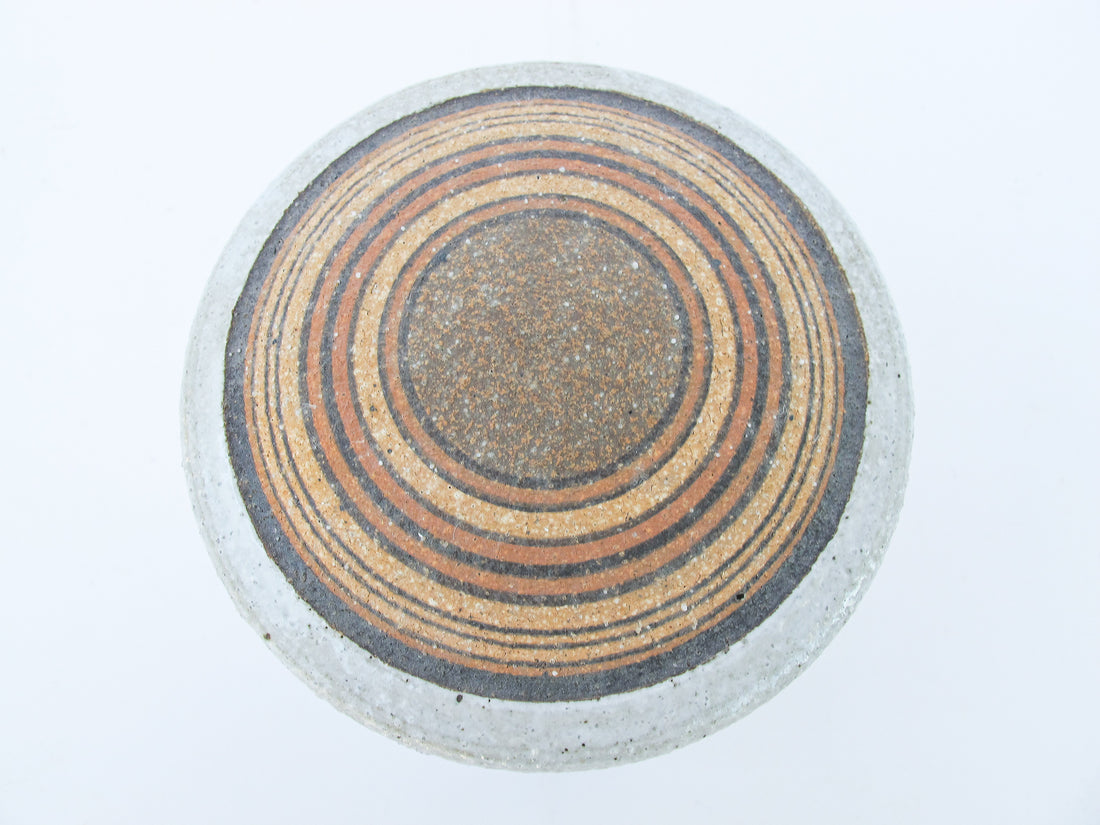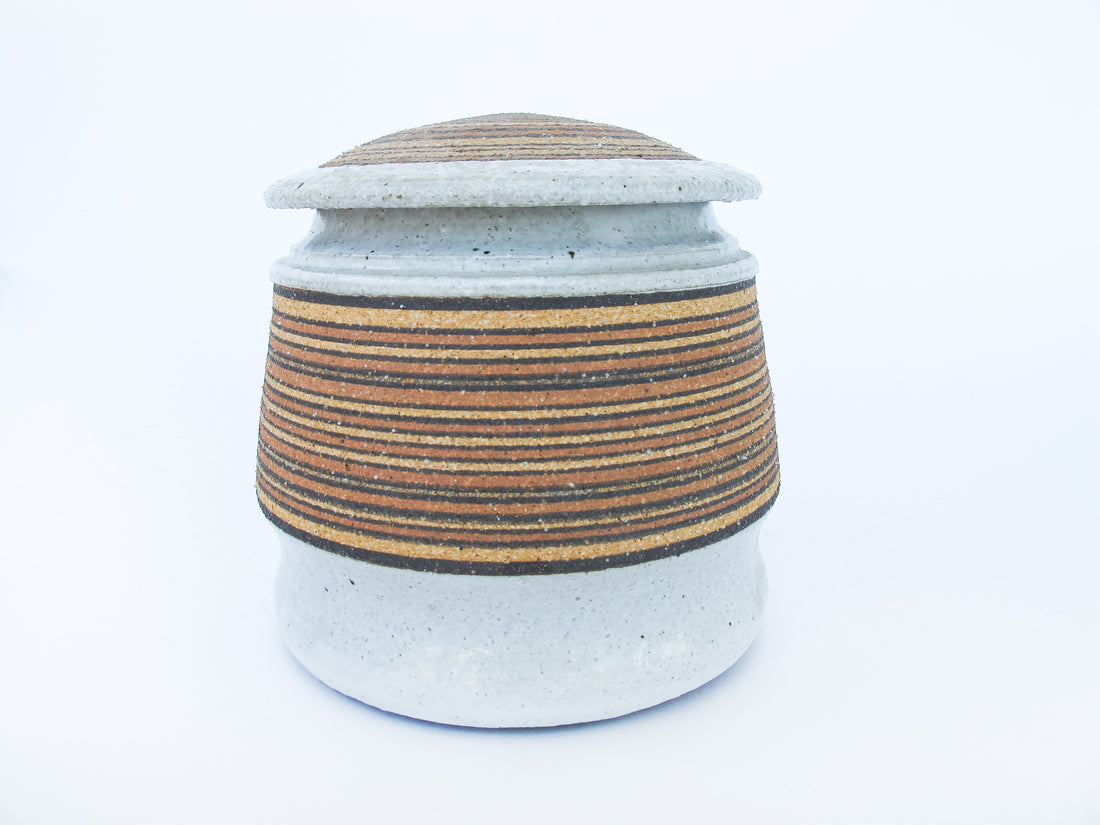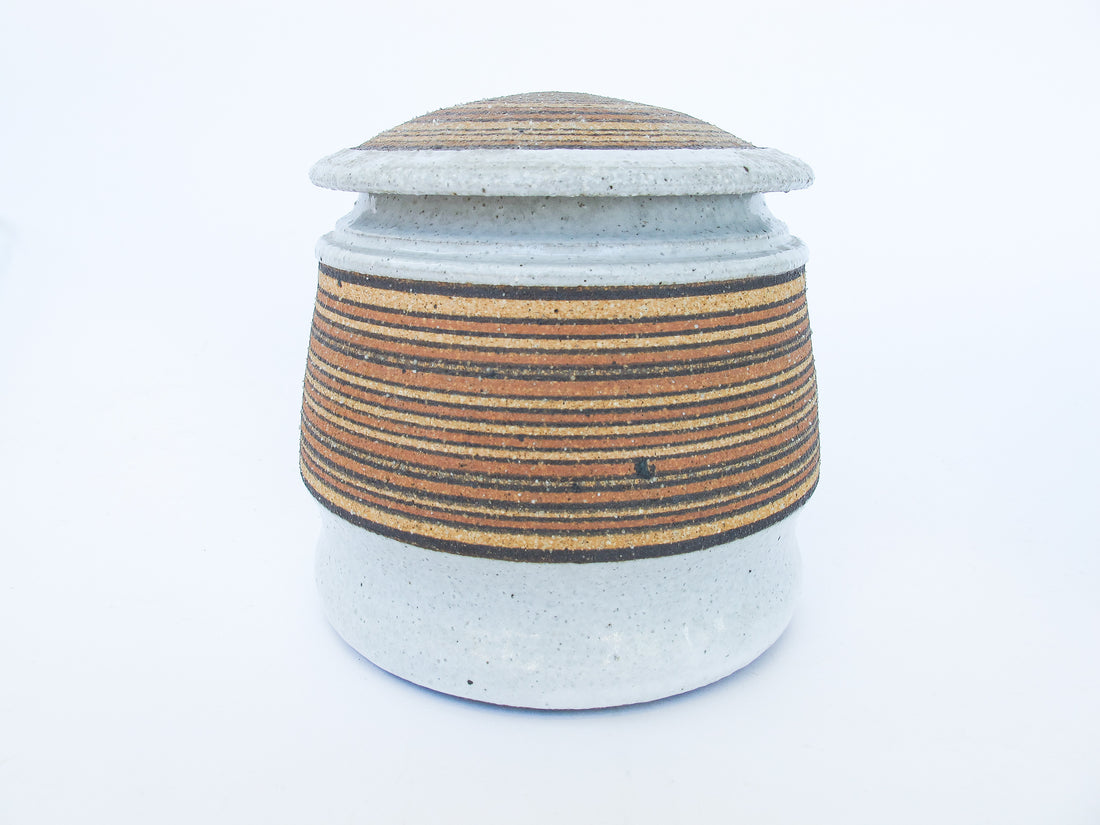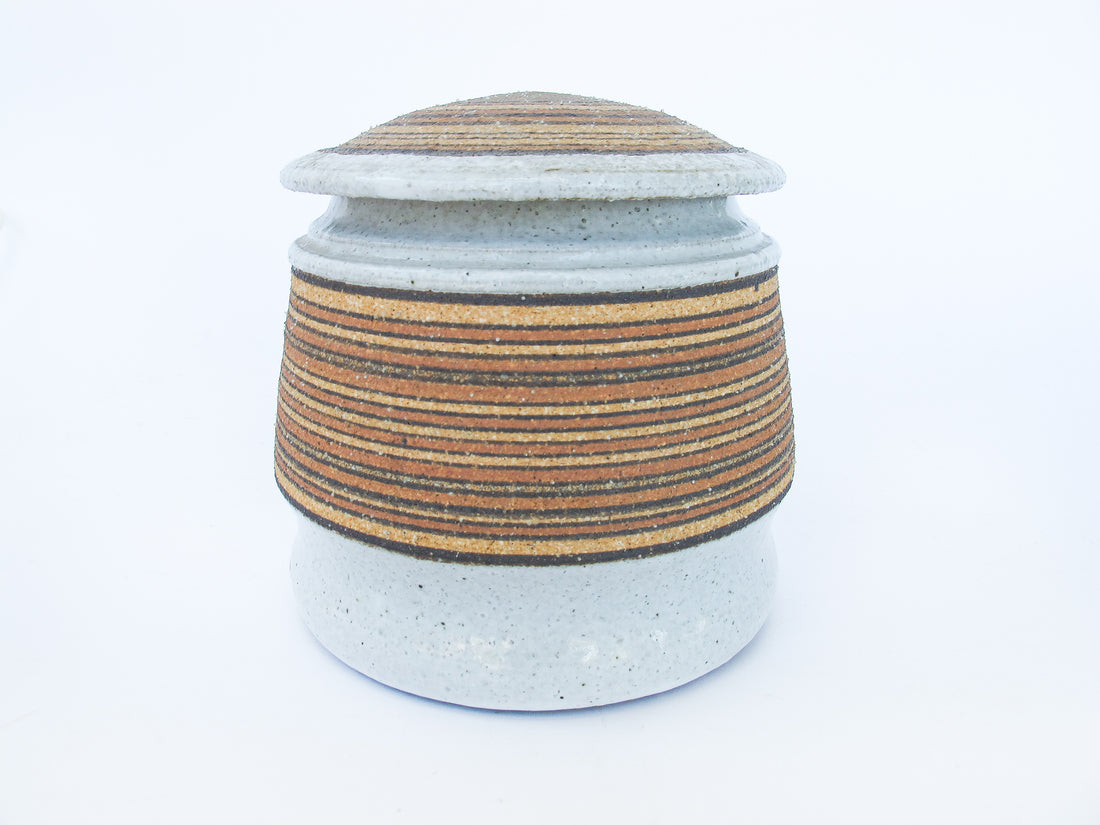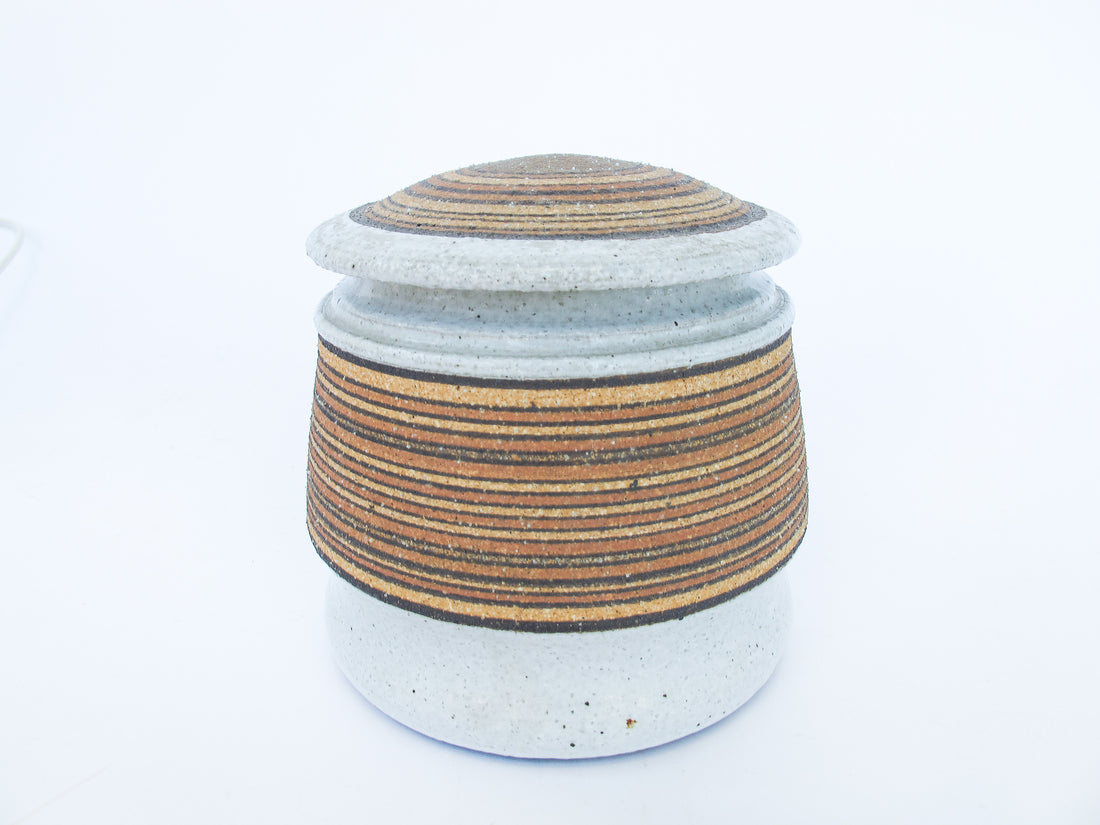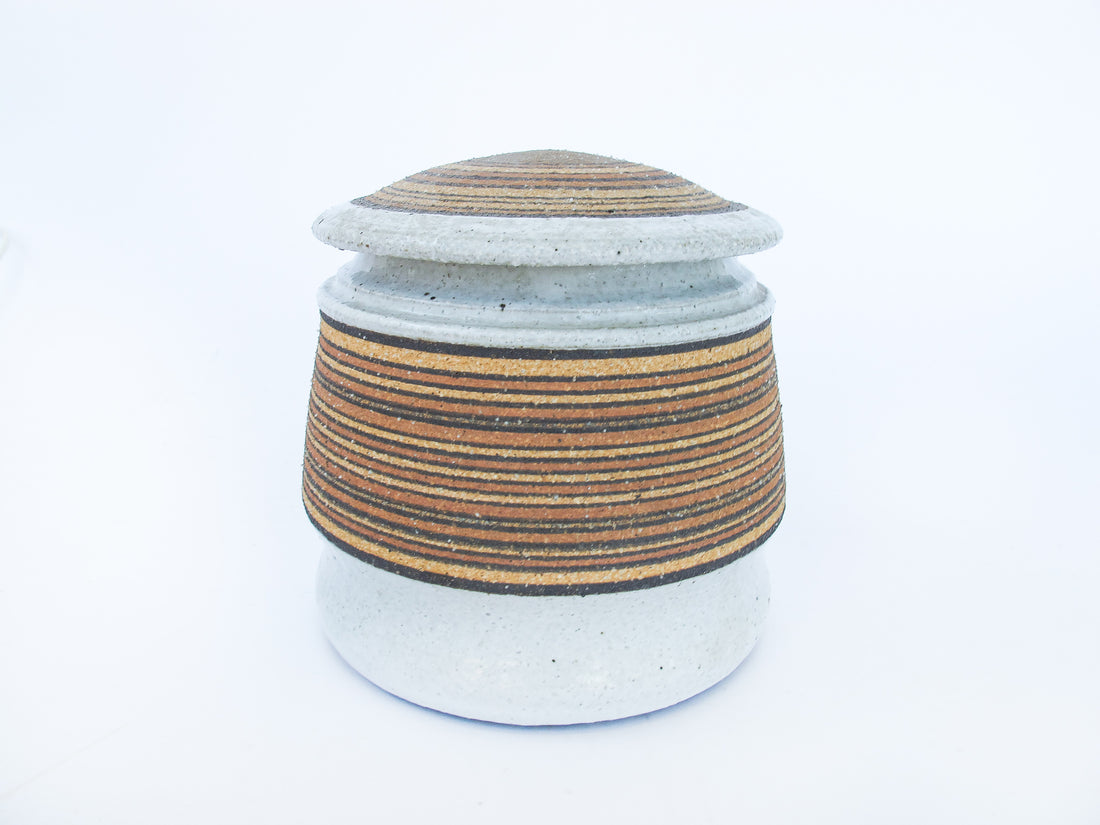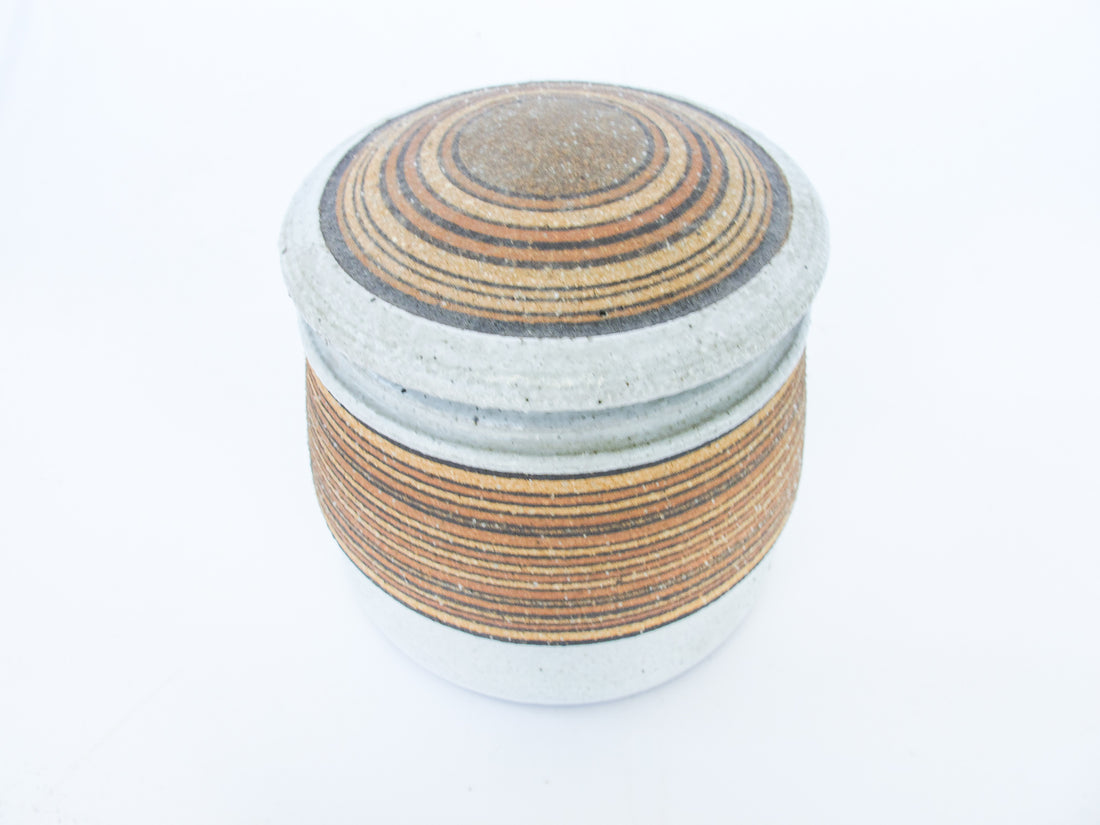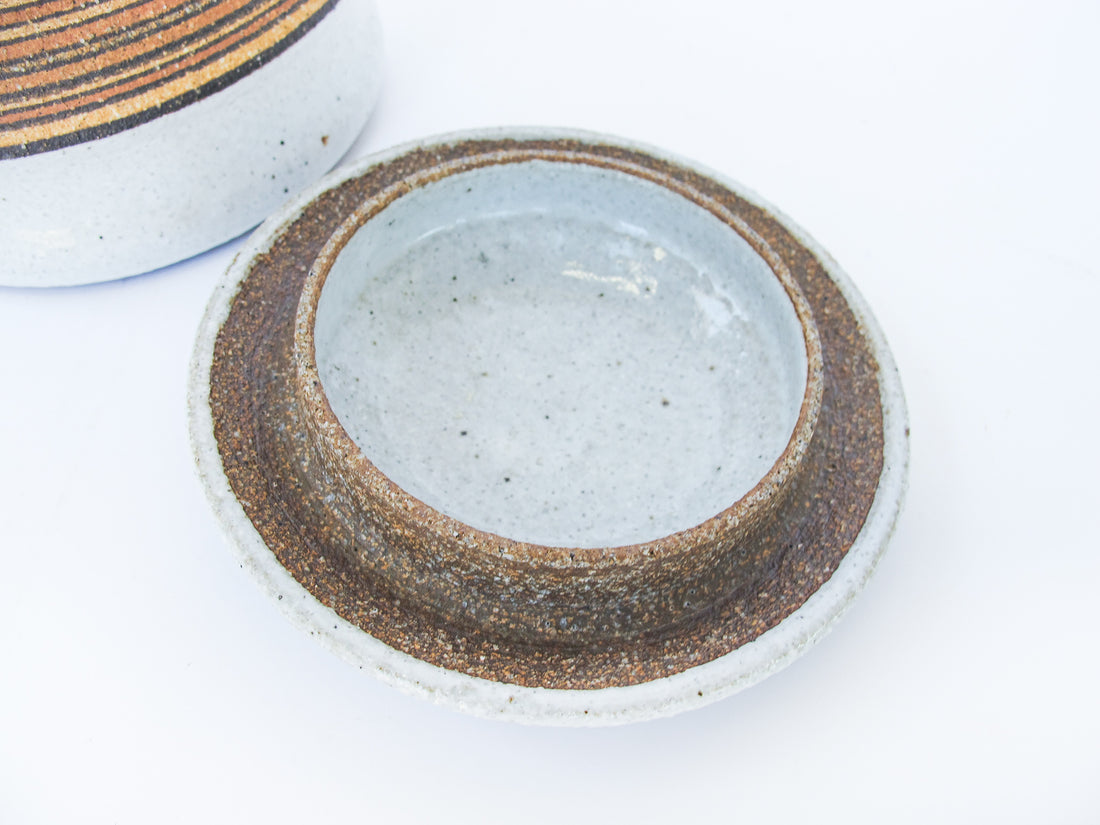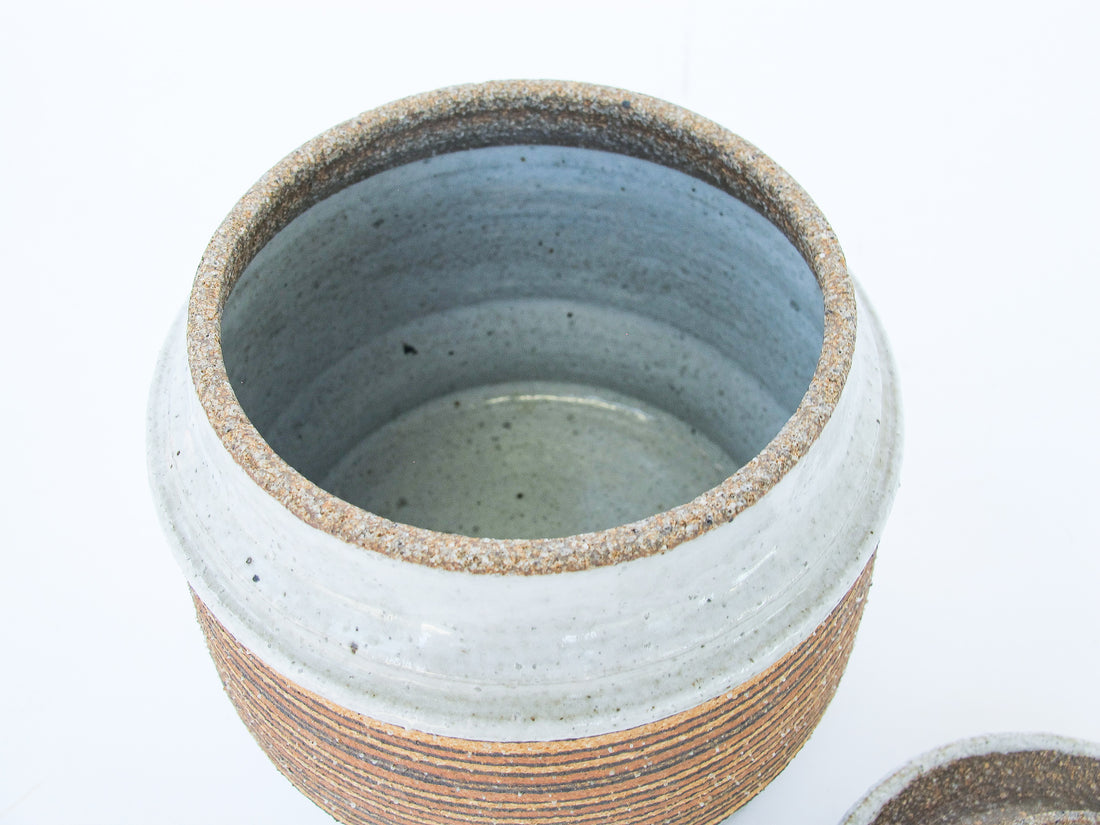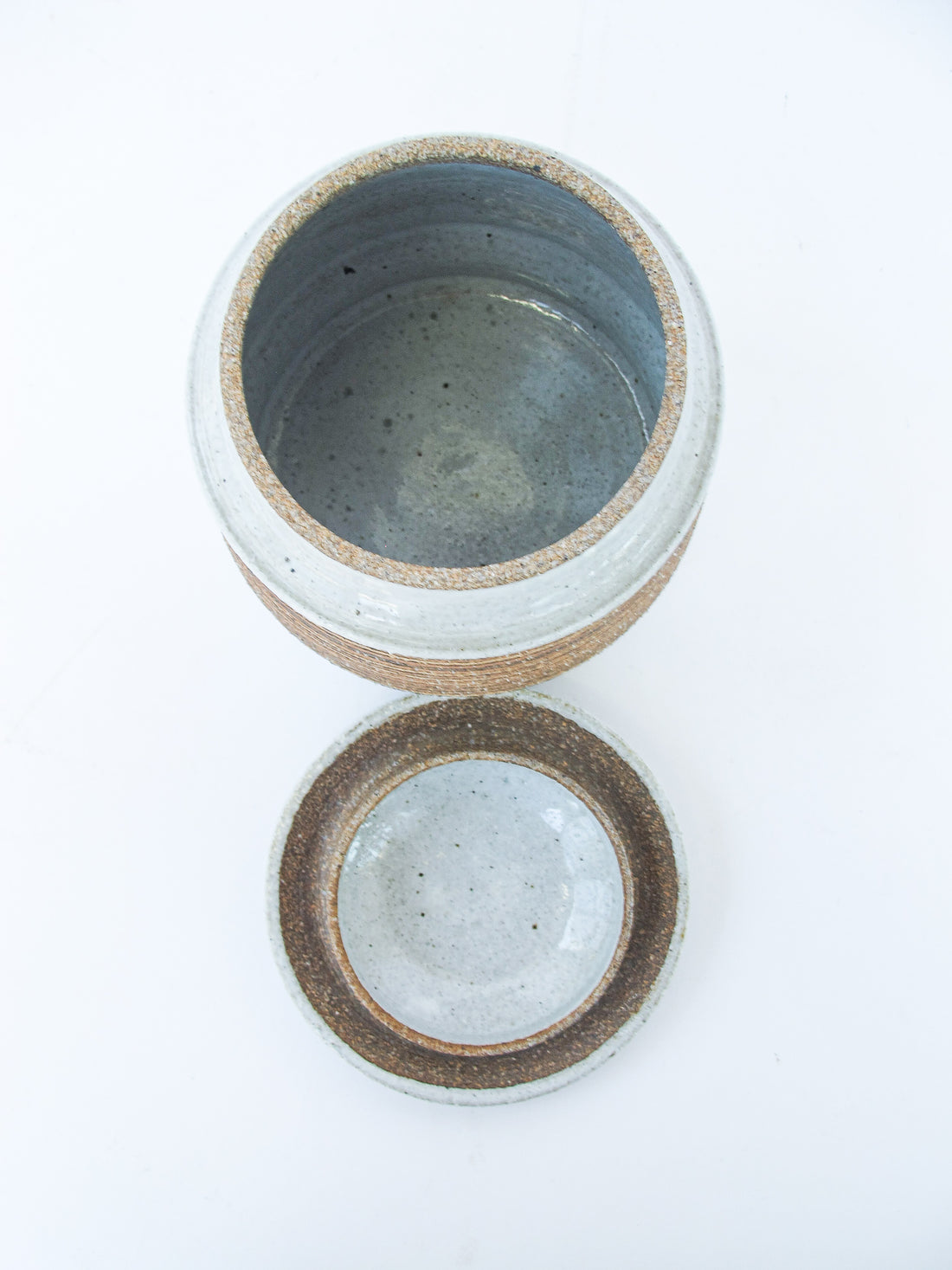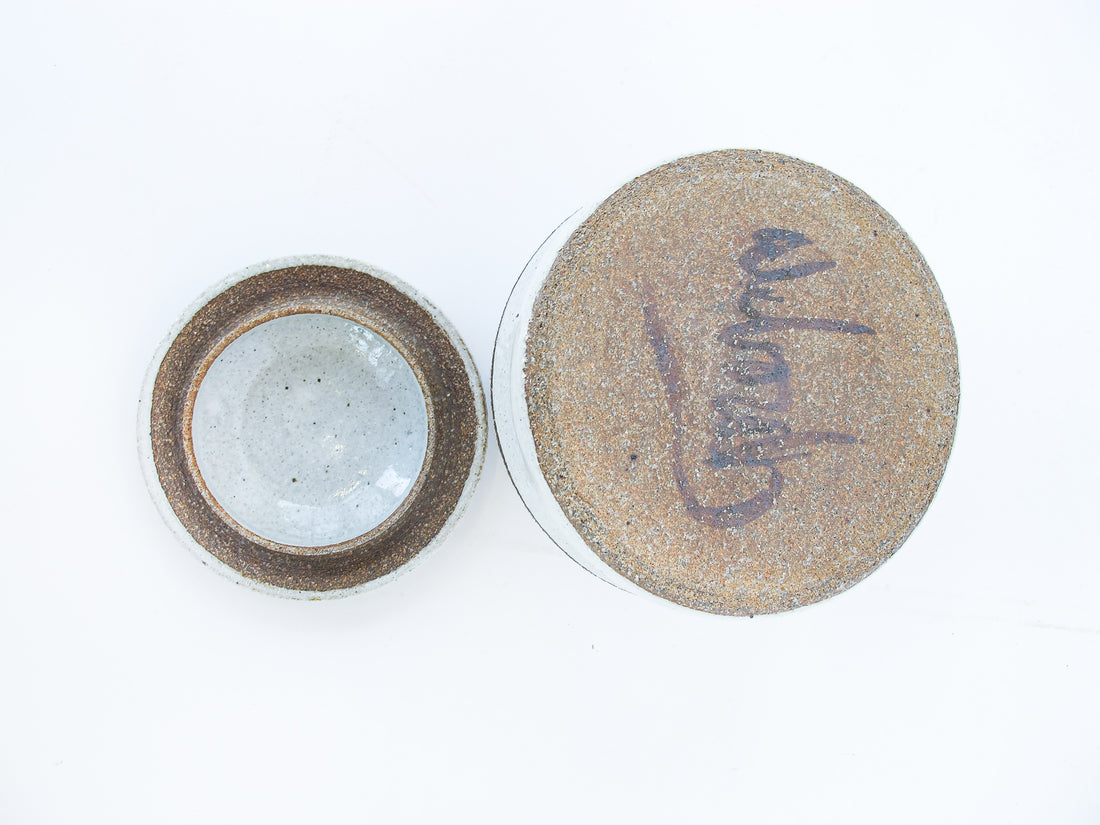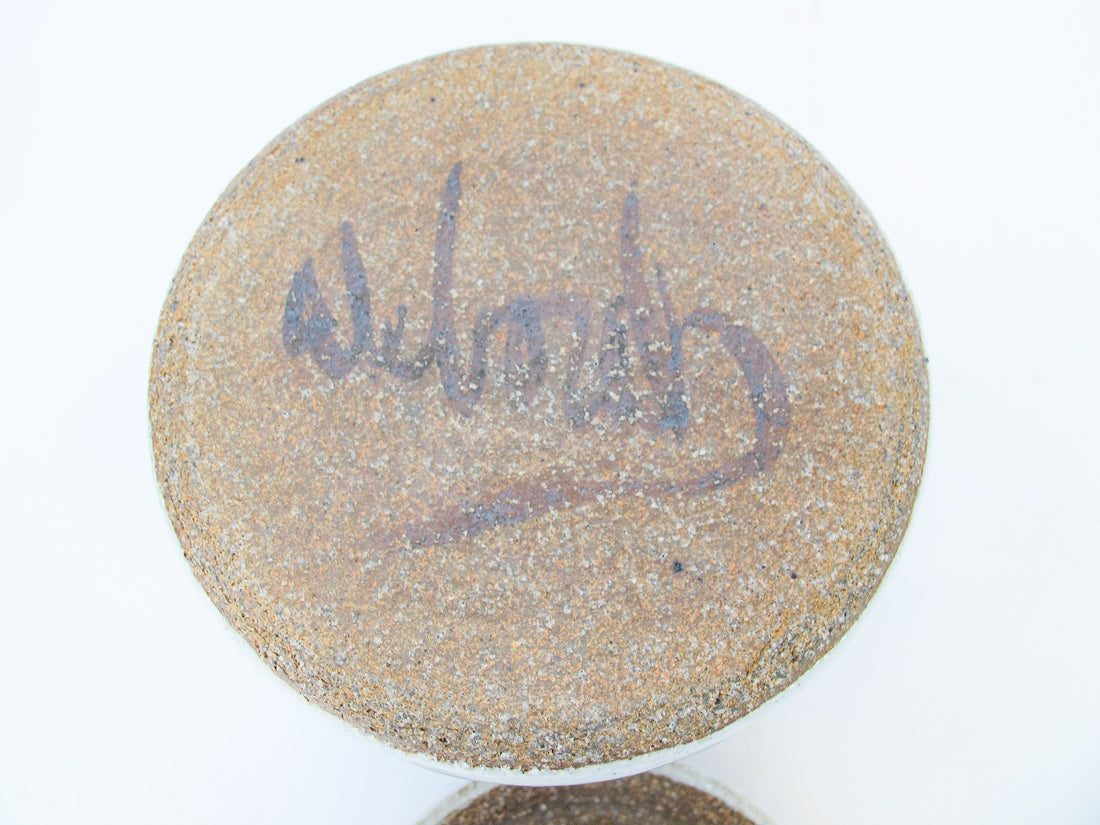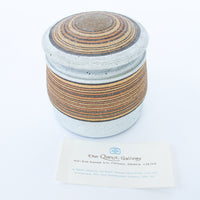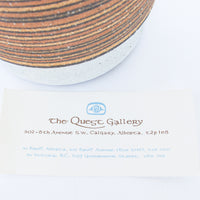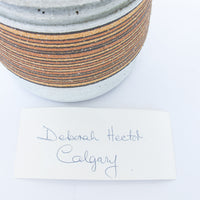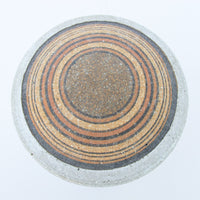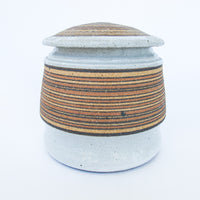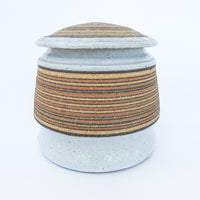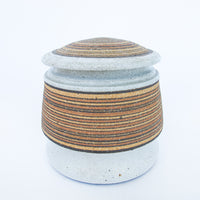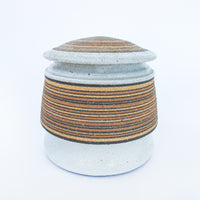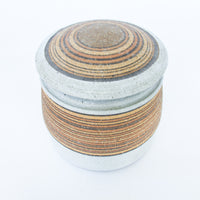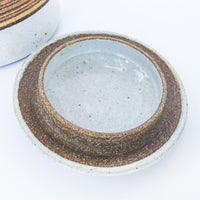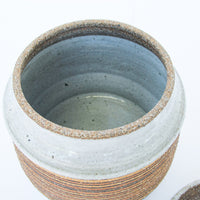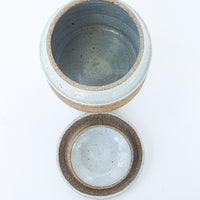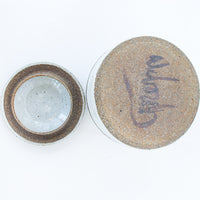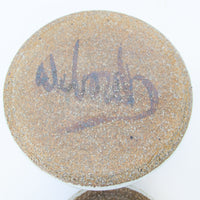 Ceramic Canister made by Calgary artist Deborah Hector
We love finding local pieces with character. This studio art pottery has a beautiful organic look to it with incredible hand spun detailing and finishing. Has a sandy textured finish in browns white and speckled grey. 
This piece was originally made by Deborah Hector from Calgary Canada. We found this piece visiting Victoria for a wedding. It is in fabulous condition with no chips or cracks. Comes signed and with the original paper. Perfect for decorative use or everyday storage. 
Measures - 5" H X 5.5" D