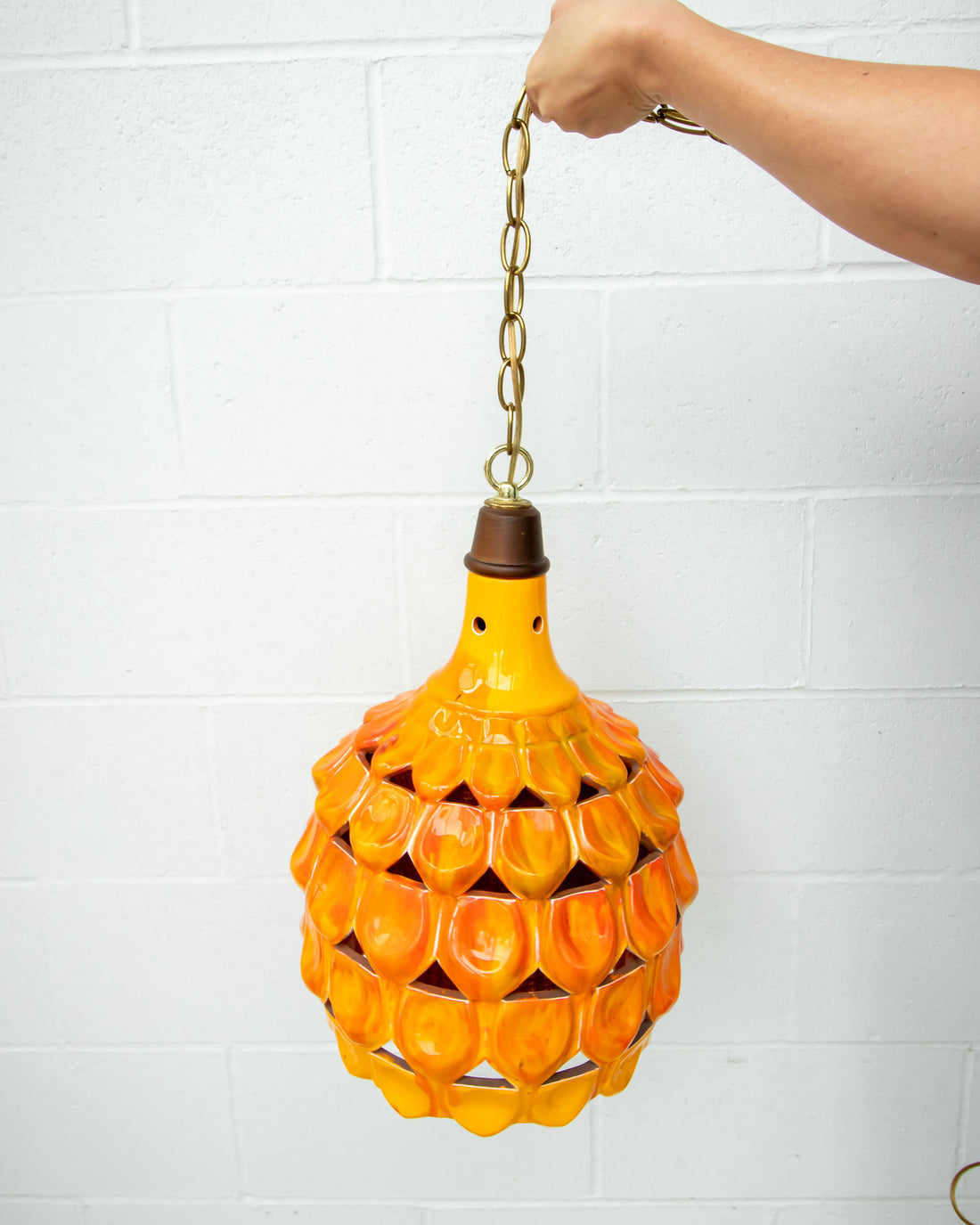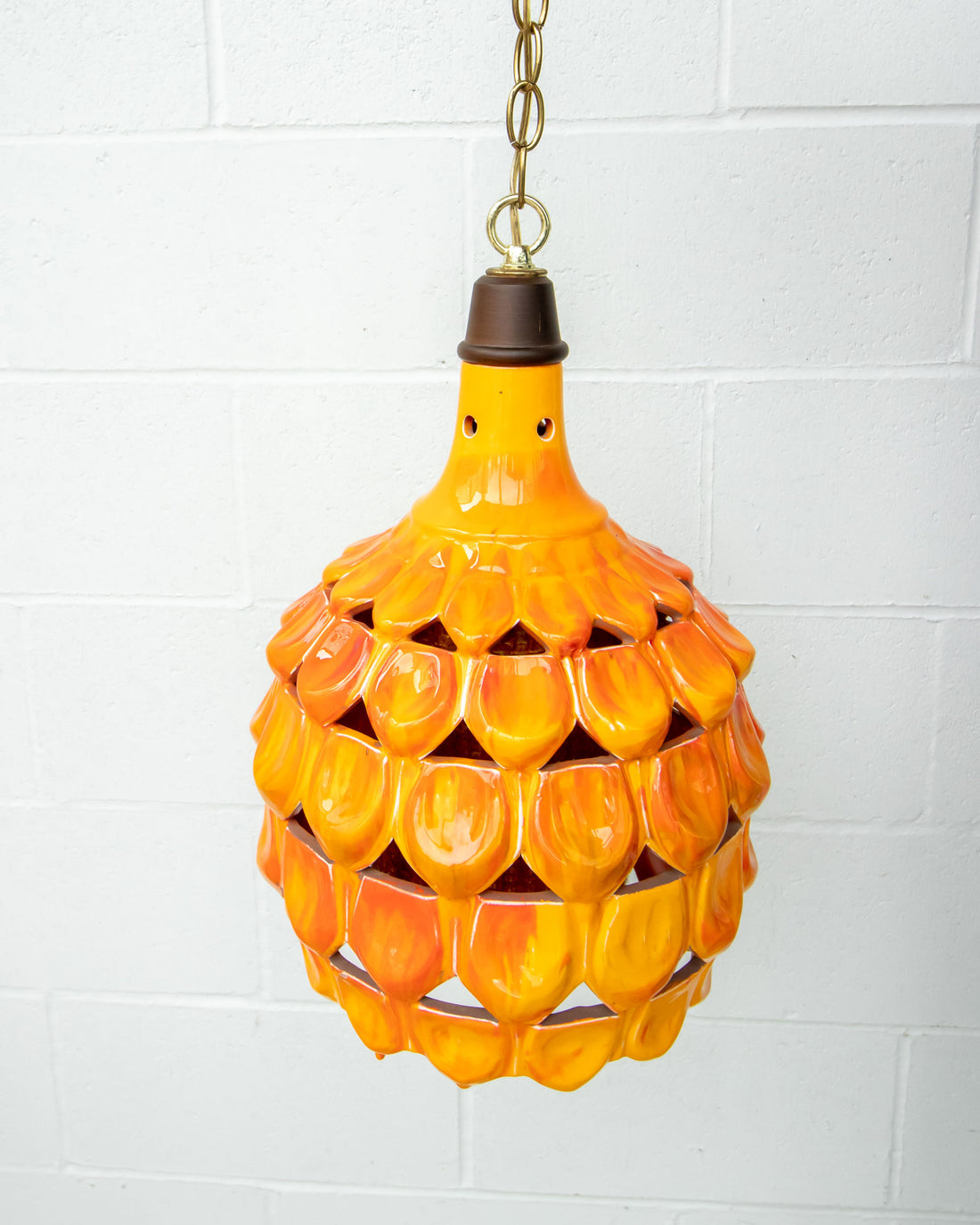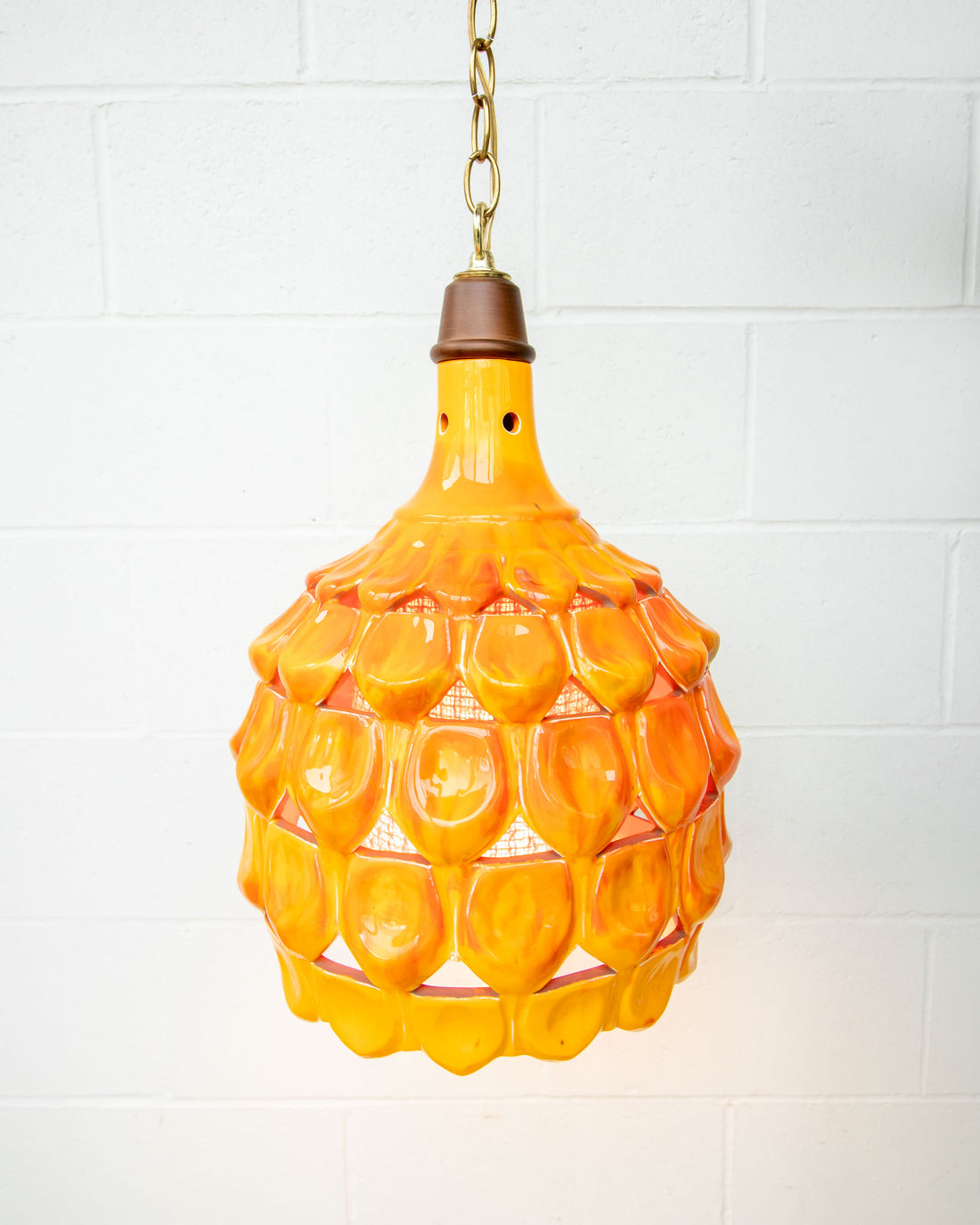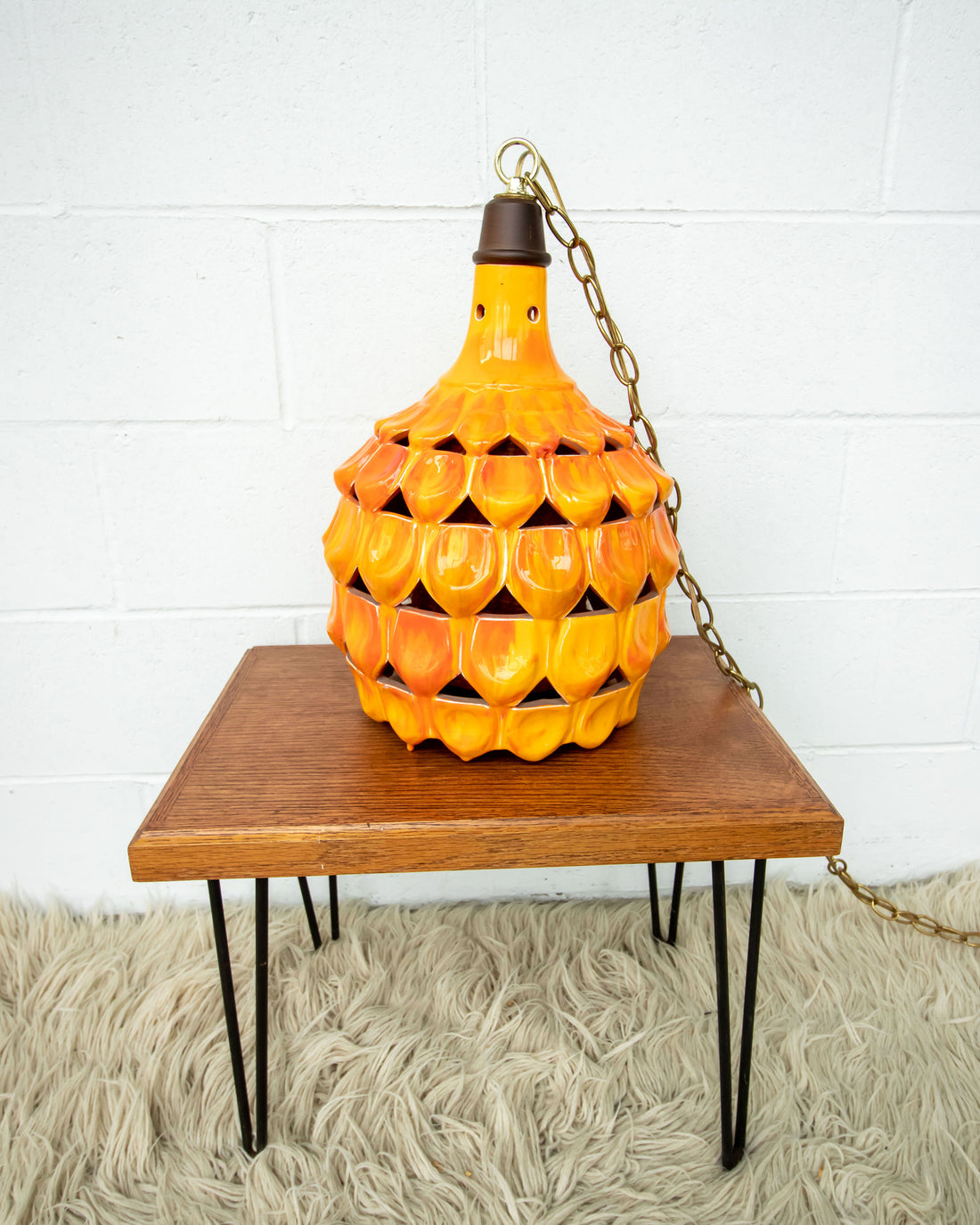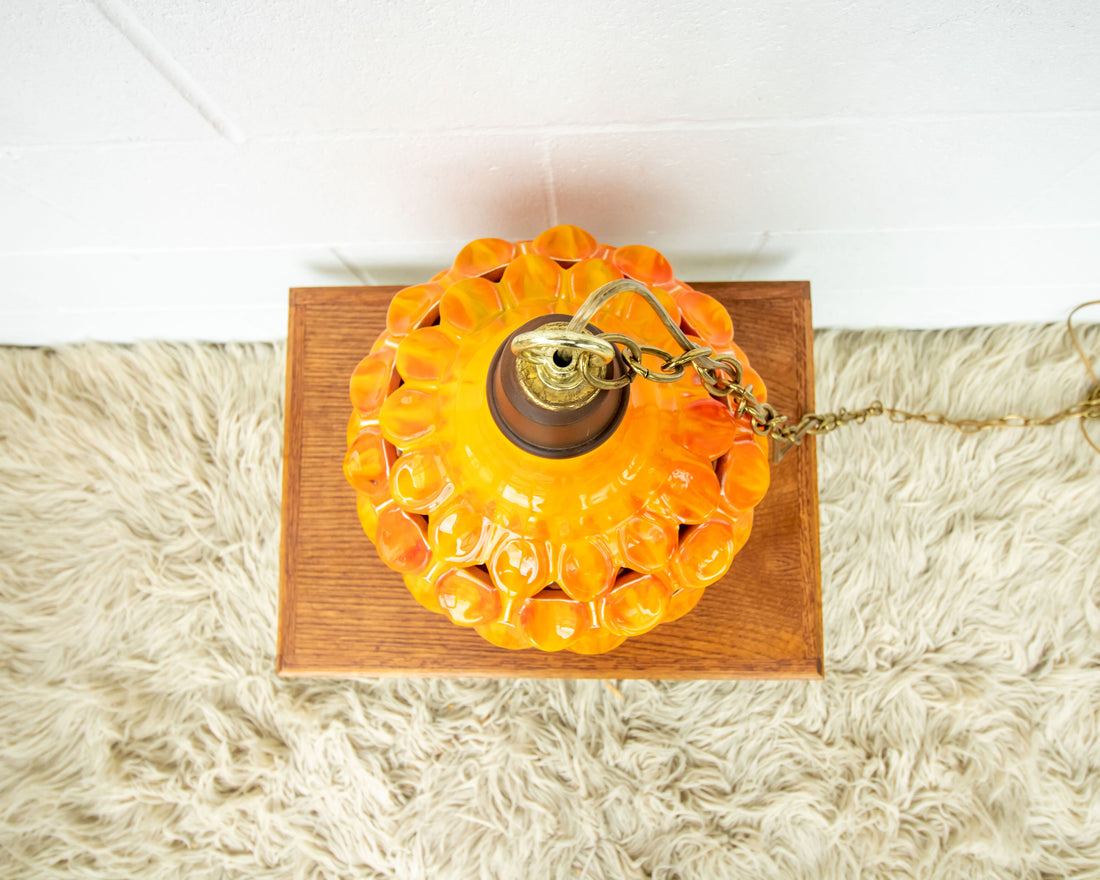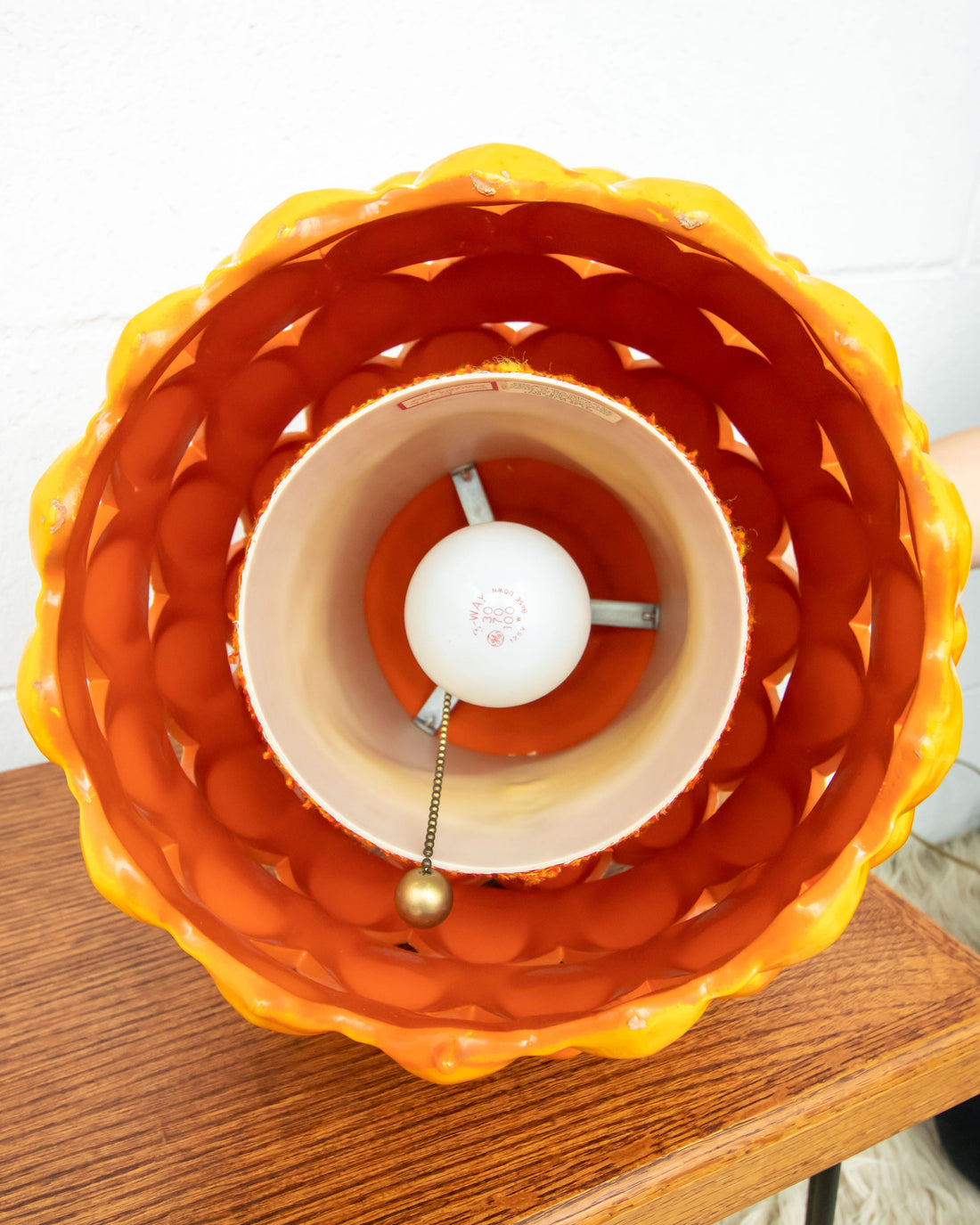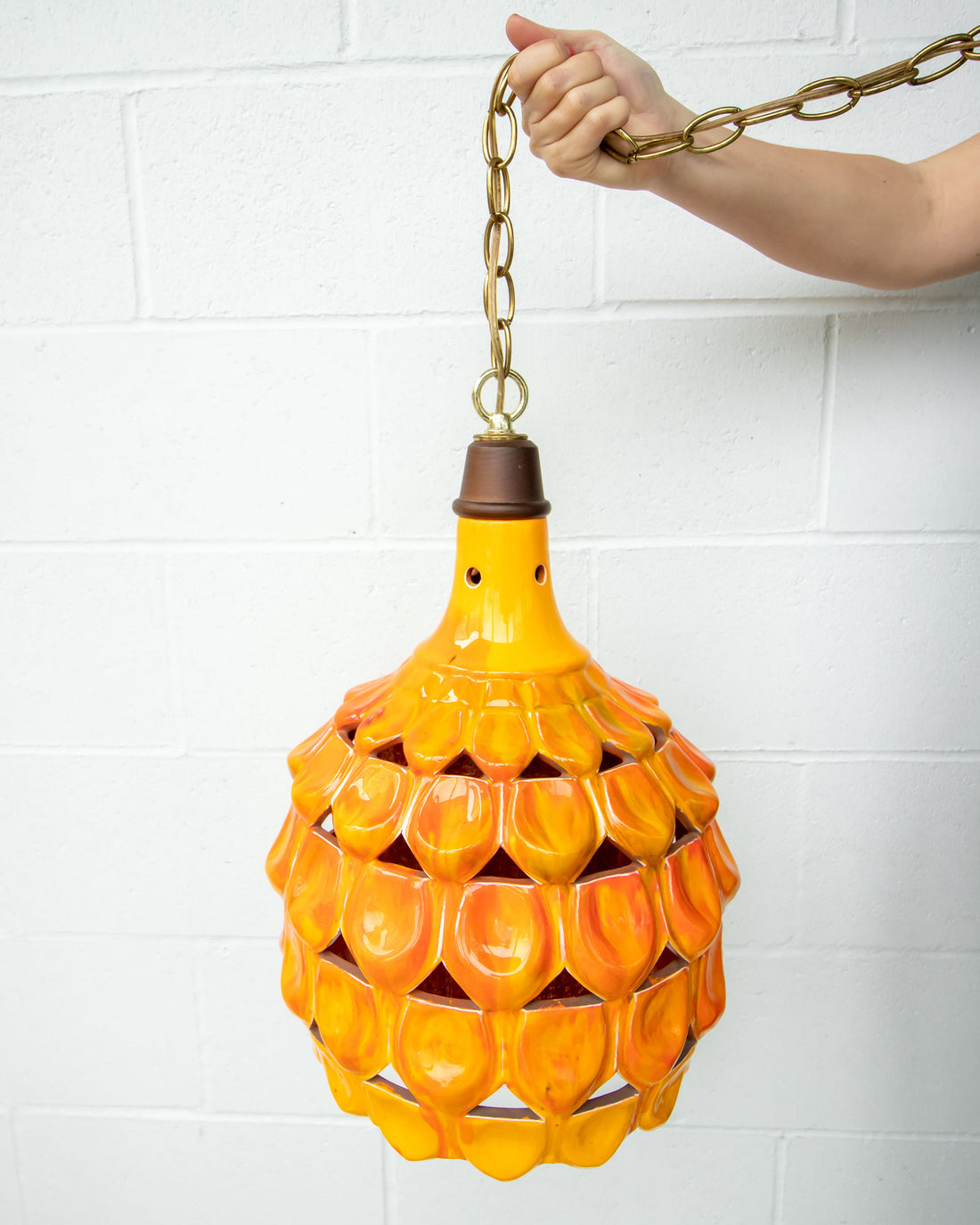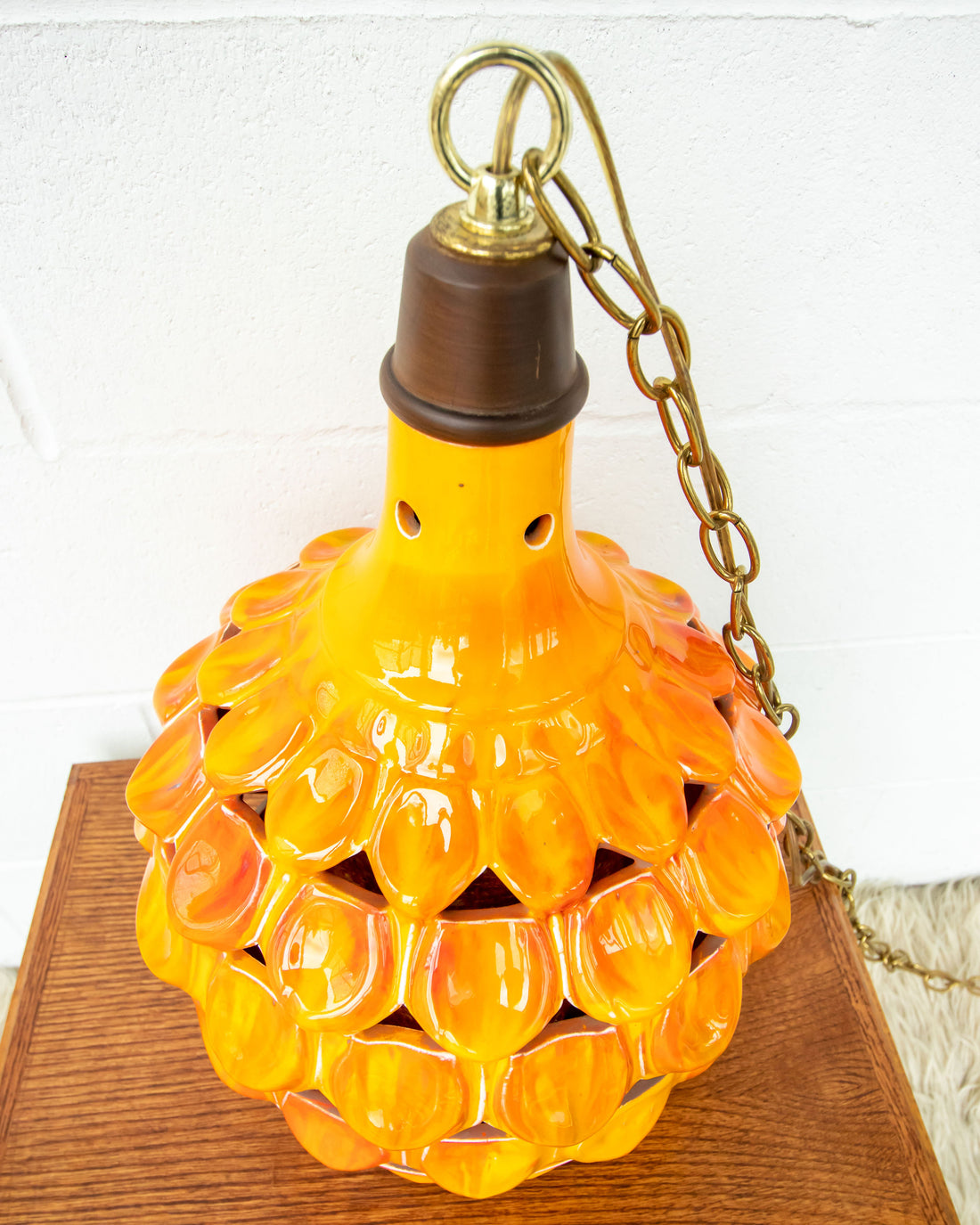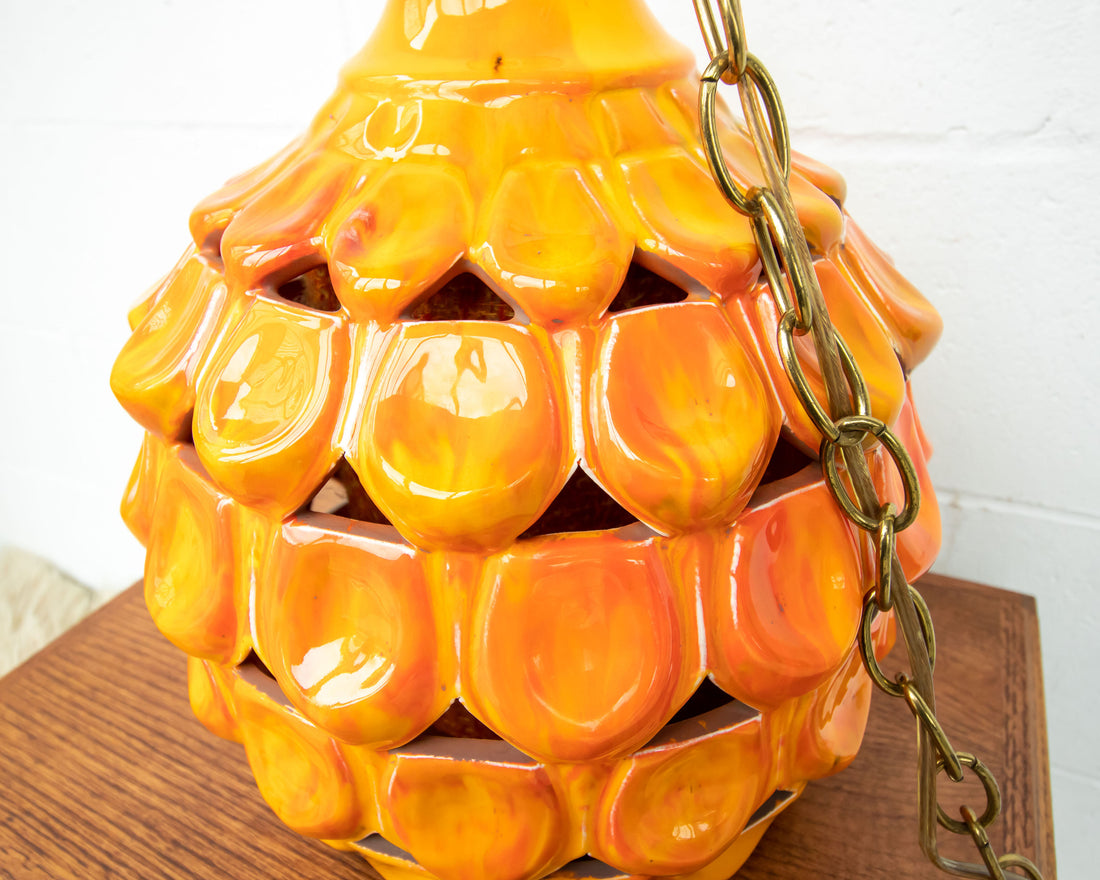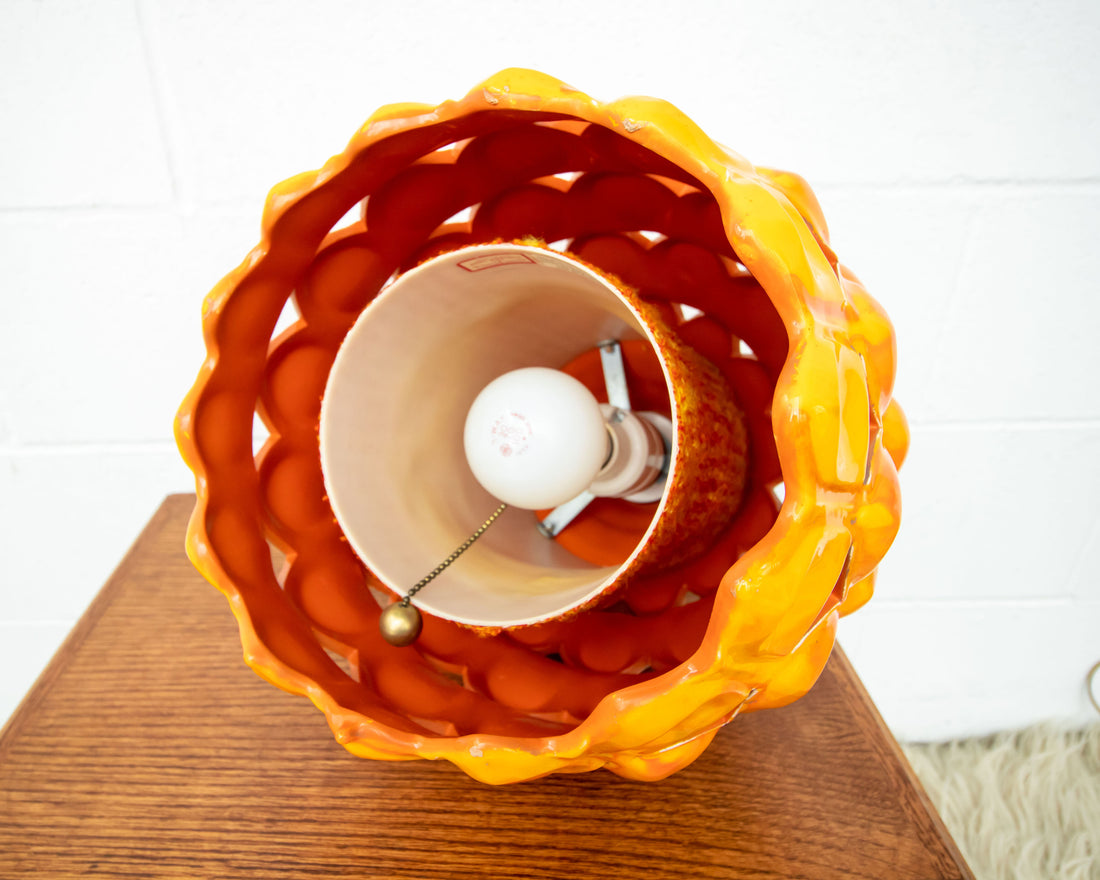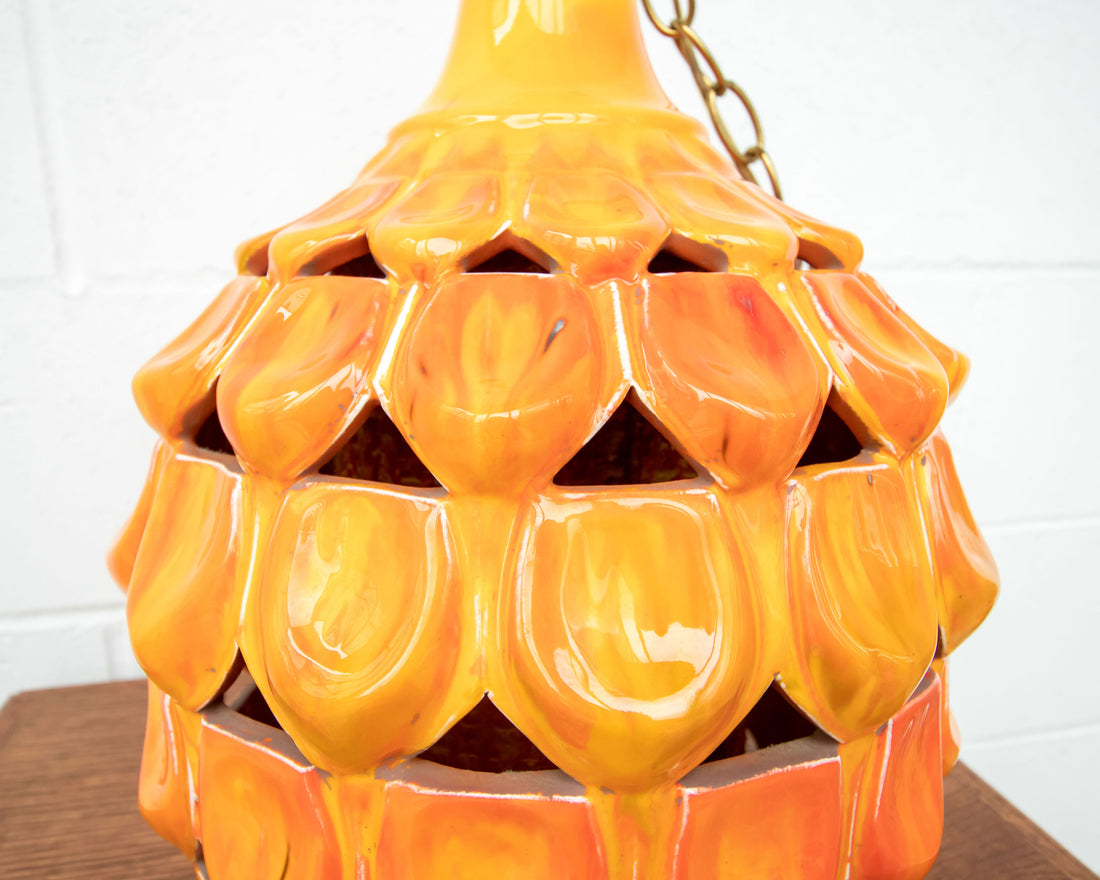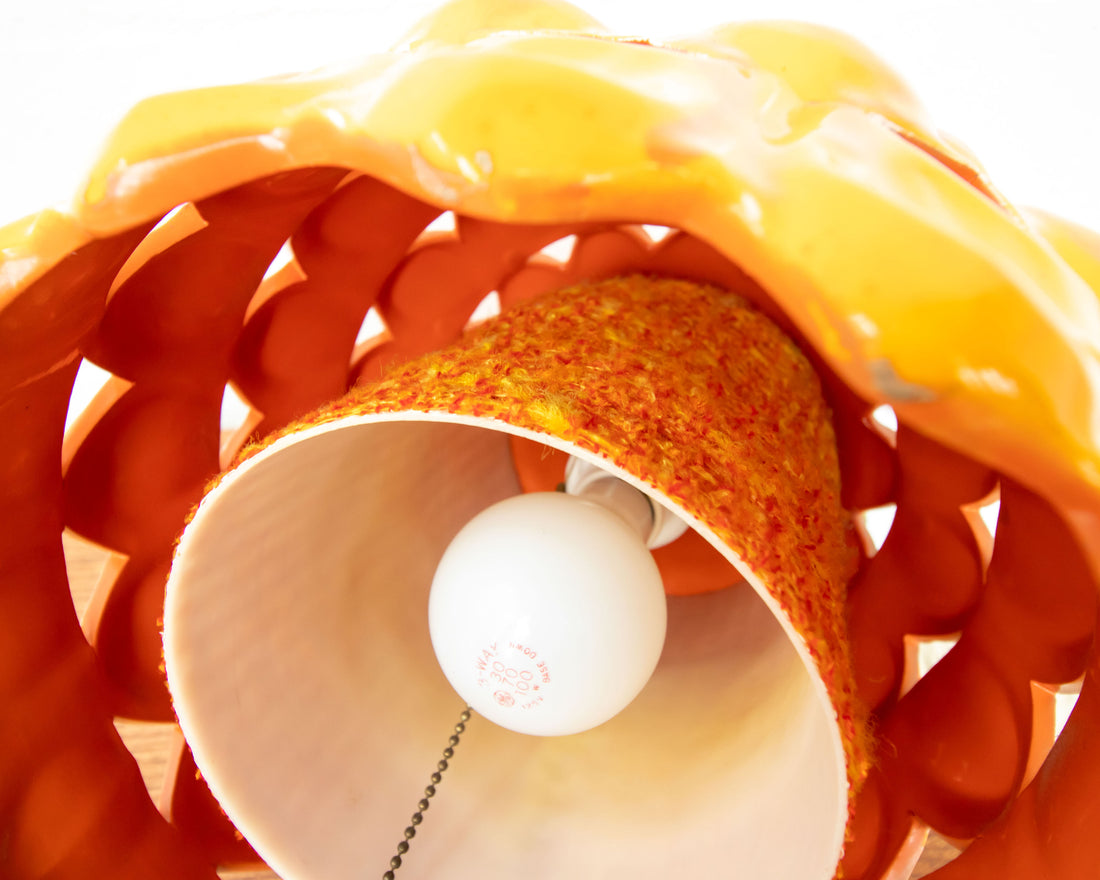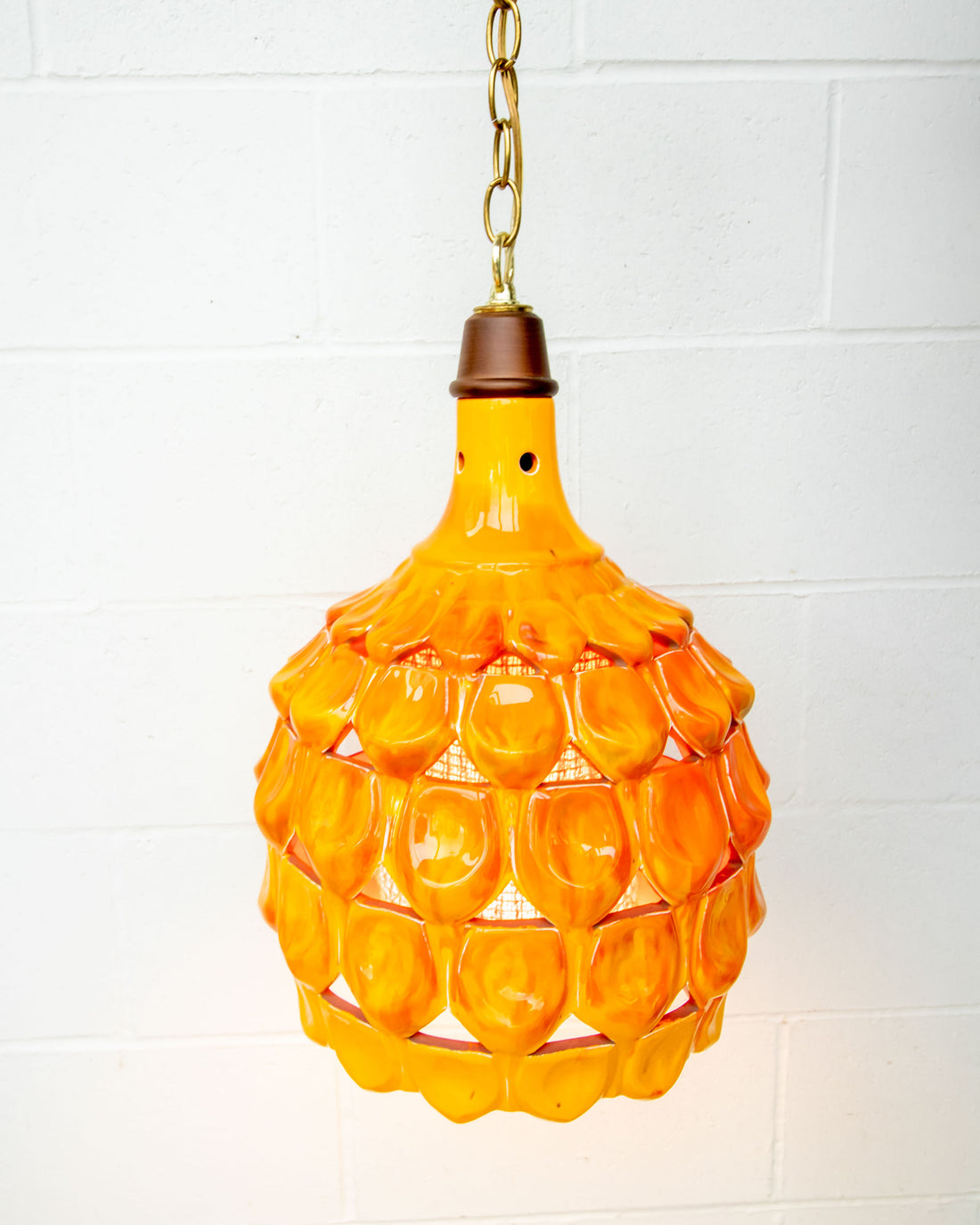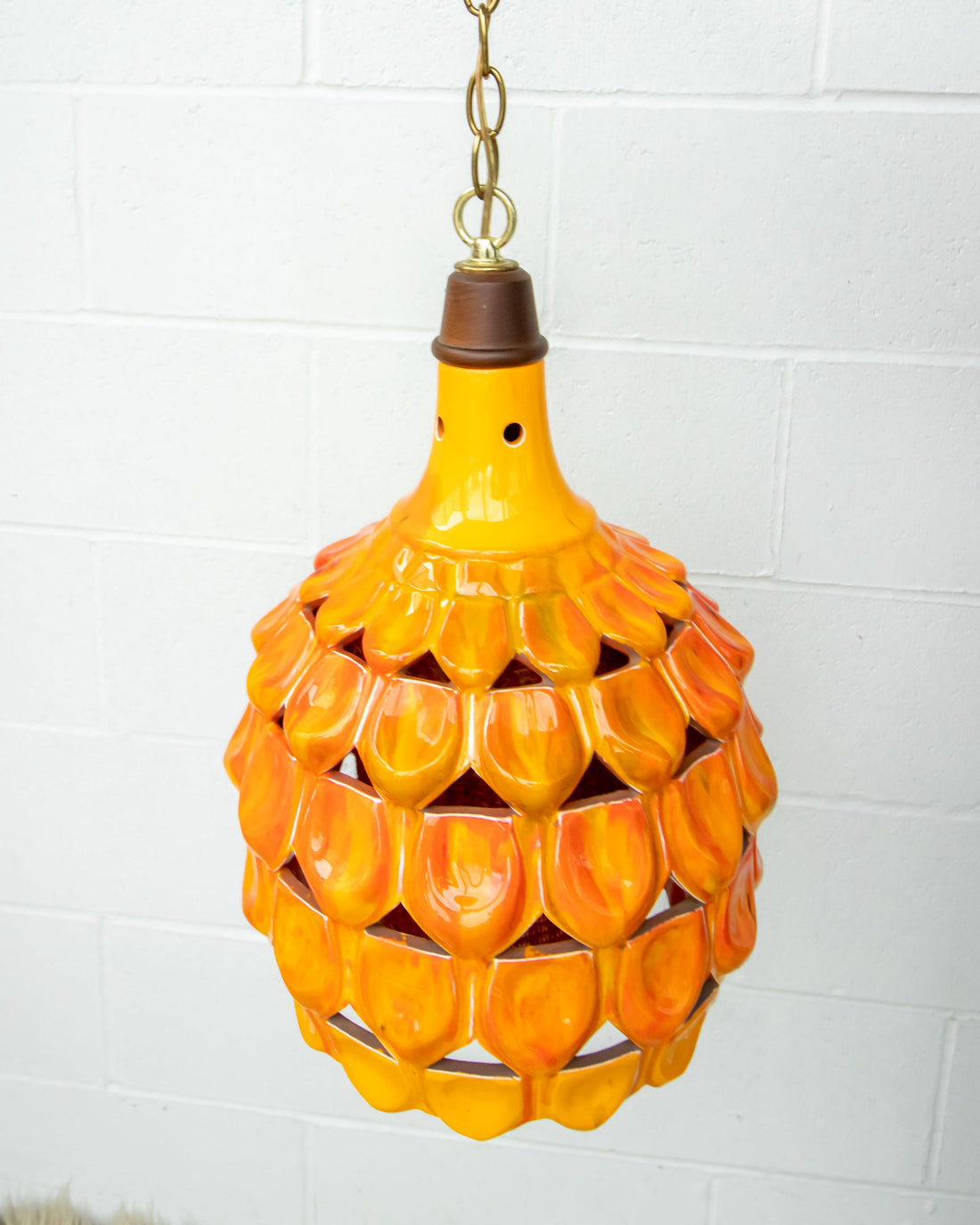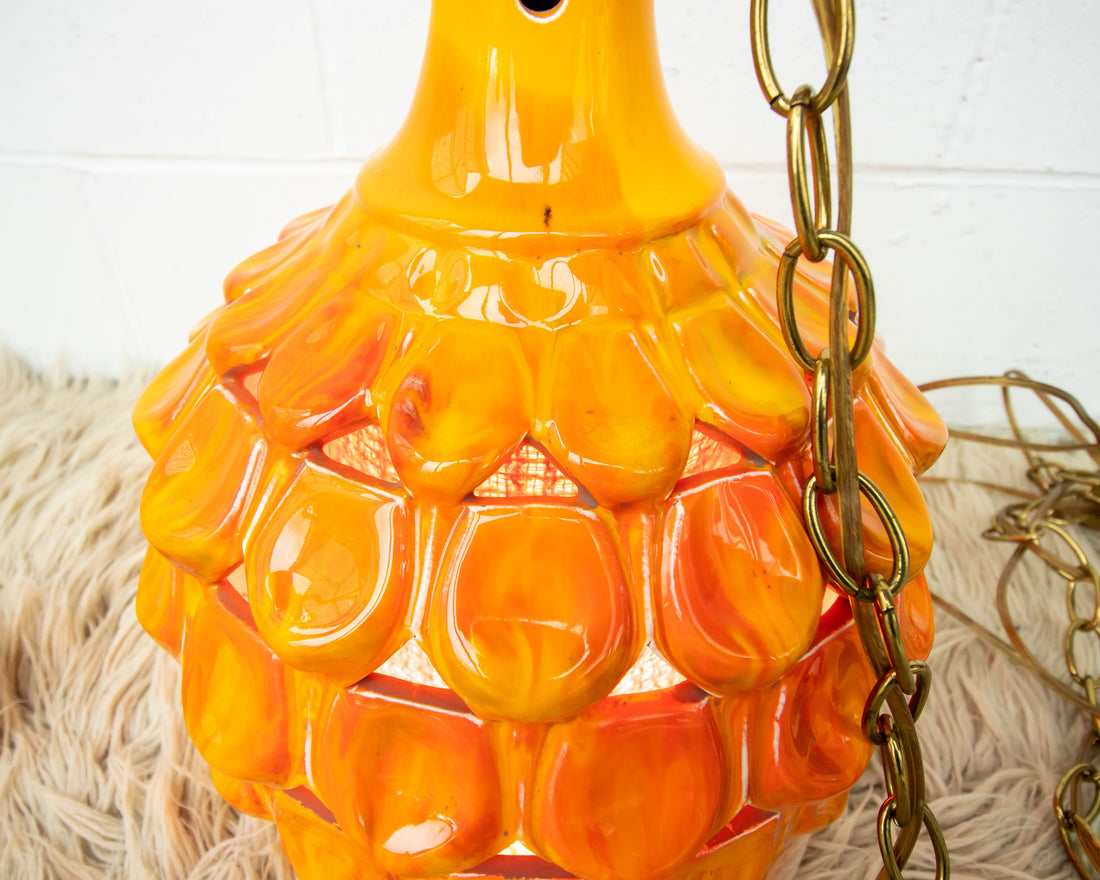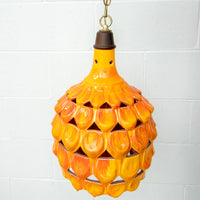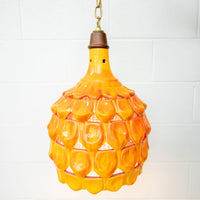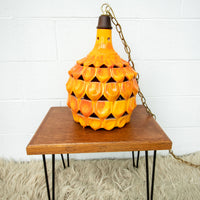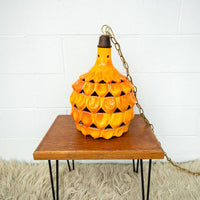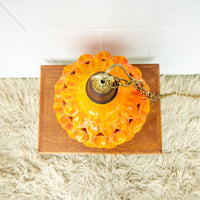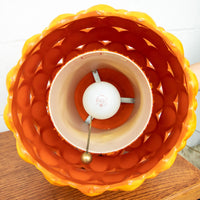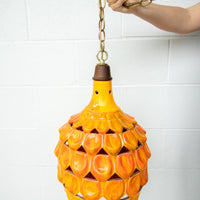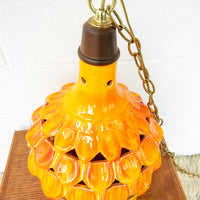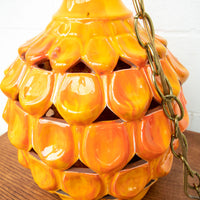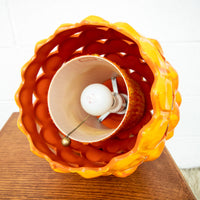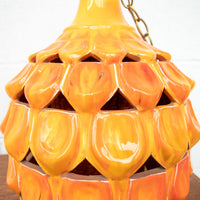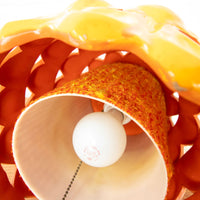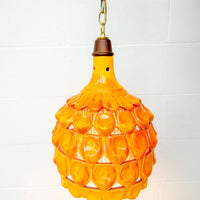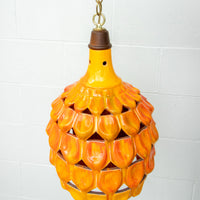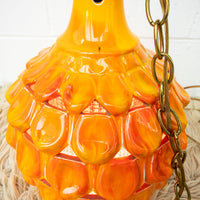 Ceramic Bright Orange and Yellow Drip Glaze Lattice style Hanging Pendant Lamp
How visually vibrant is this incredibly crafted hanging midcentury ceramic pendant lamp? We have a pair of end table lamps in this same style under a different listing if you are looking for a full matching set!
Pictures don't do this piece justice with the way this lamp lights up with its warm internal shade and incredible lattice work detail. Crafting clay/ceramic like this is a true art. Complete with the most incredible bright orange, yellow and red drip glaze finish. This piece is still fully functional and the most amazing accent piece for any corner of any room to give it light. Add other sized ceramic lamps to create a trio of complimenting lights or leave as a stand alone piece. 
Could even be used over a small eating nook round table etc.  
Measures -  
19.5" H (pendant only) X 10.5" D - Cord Measures - 4' Plus