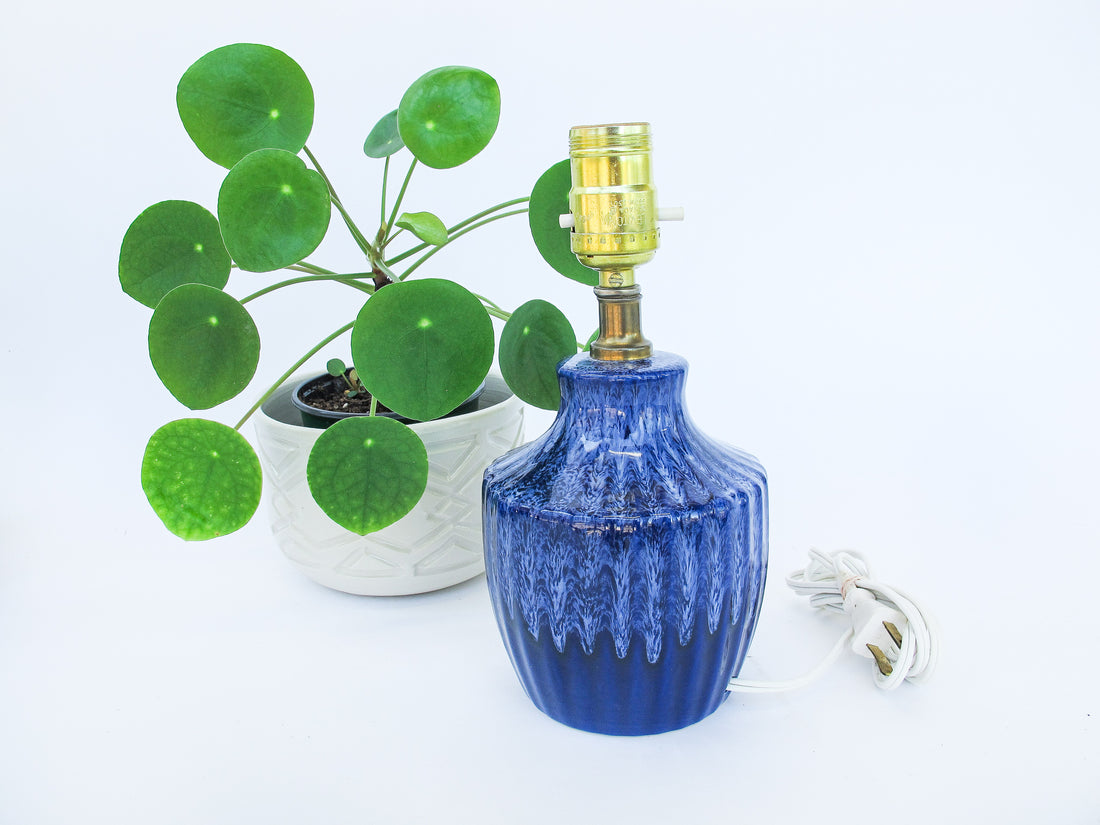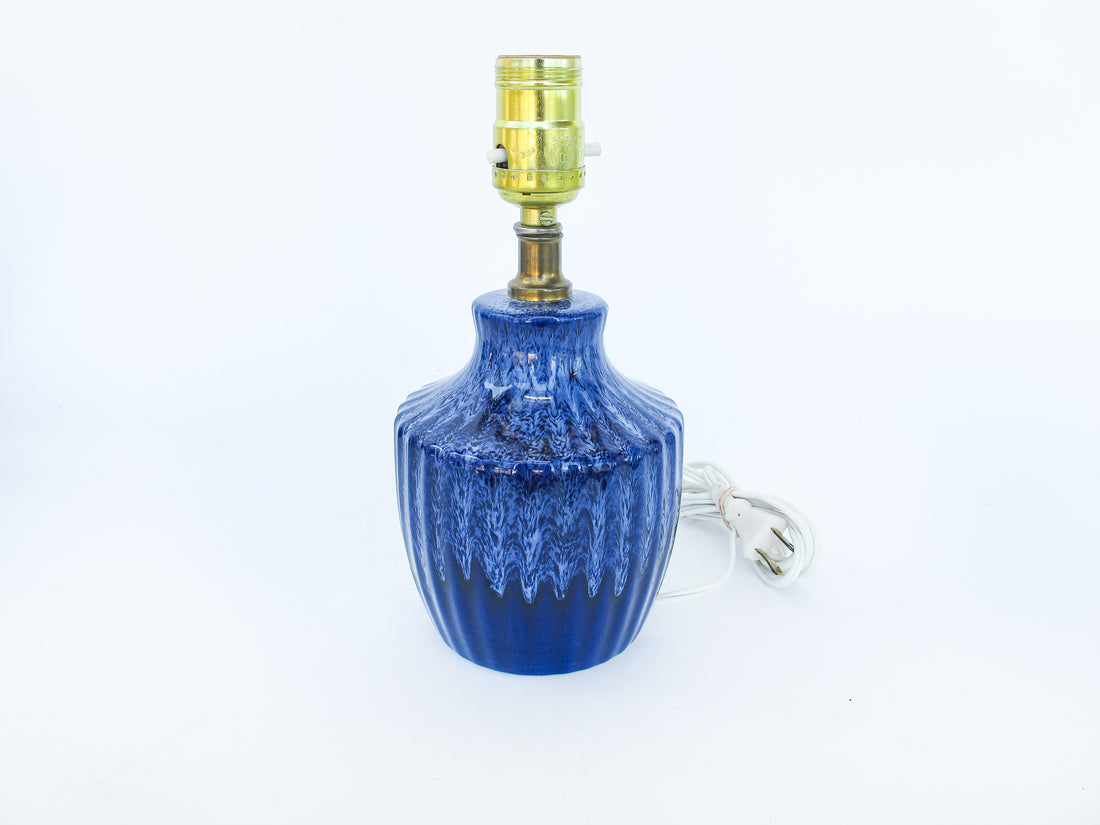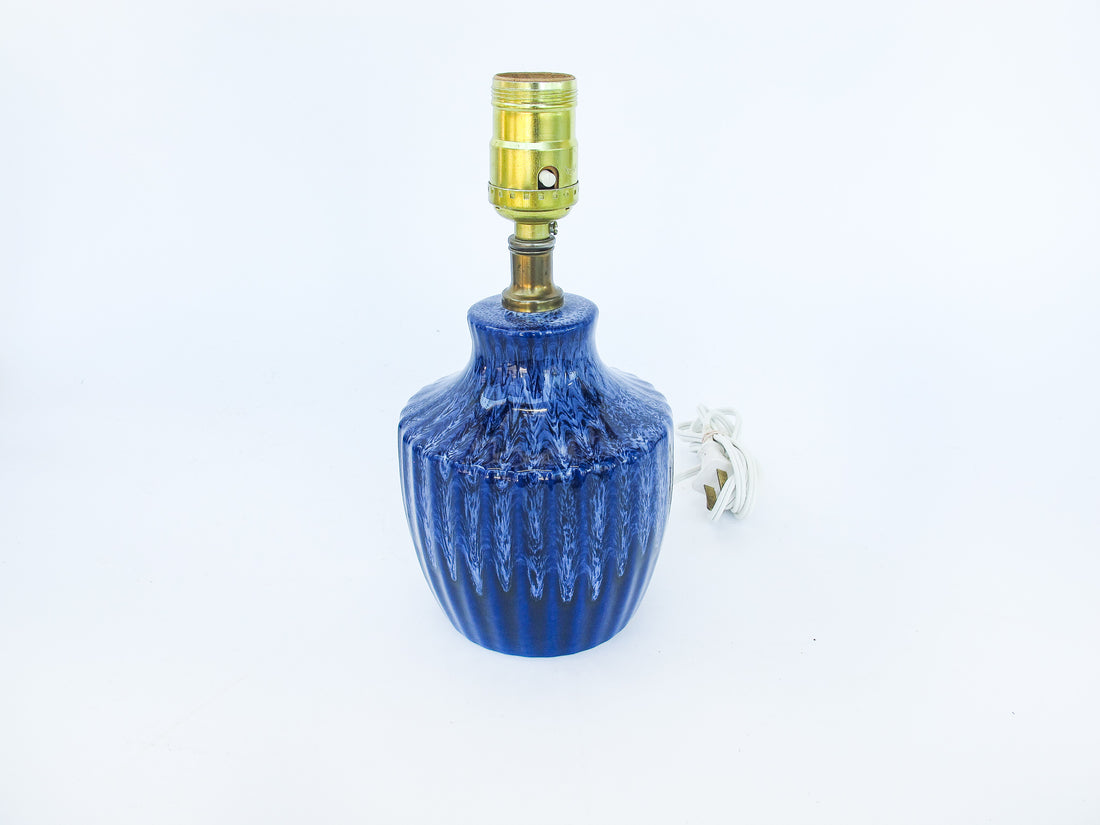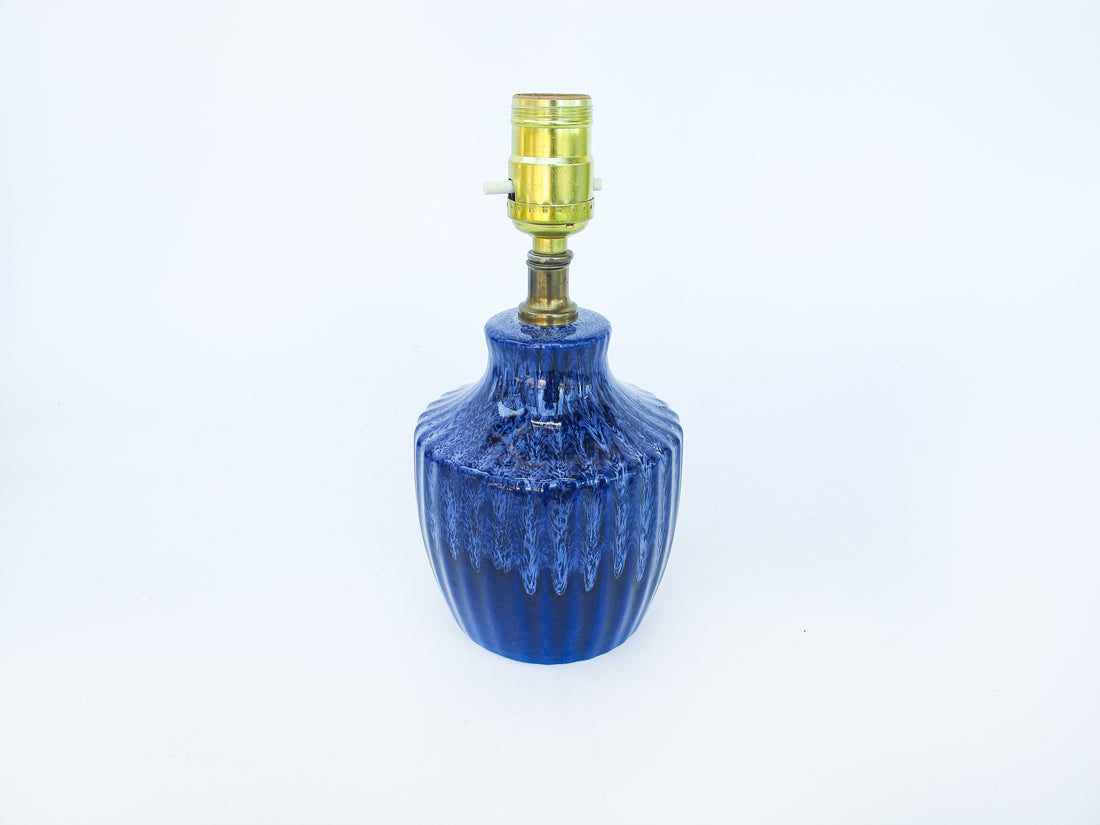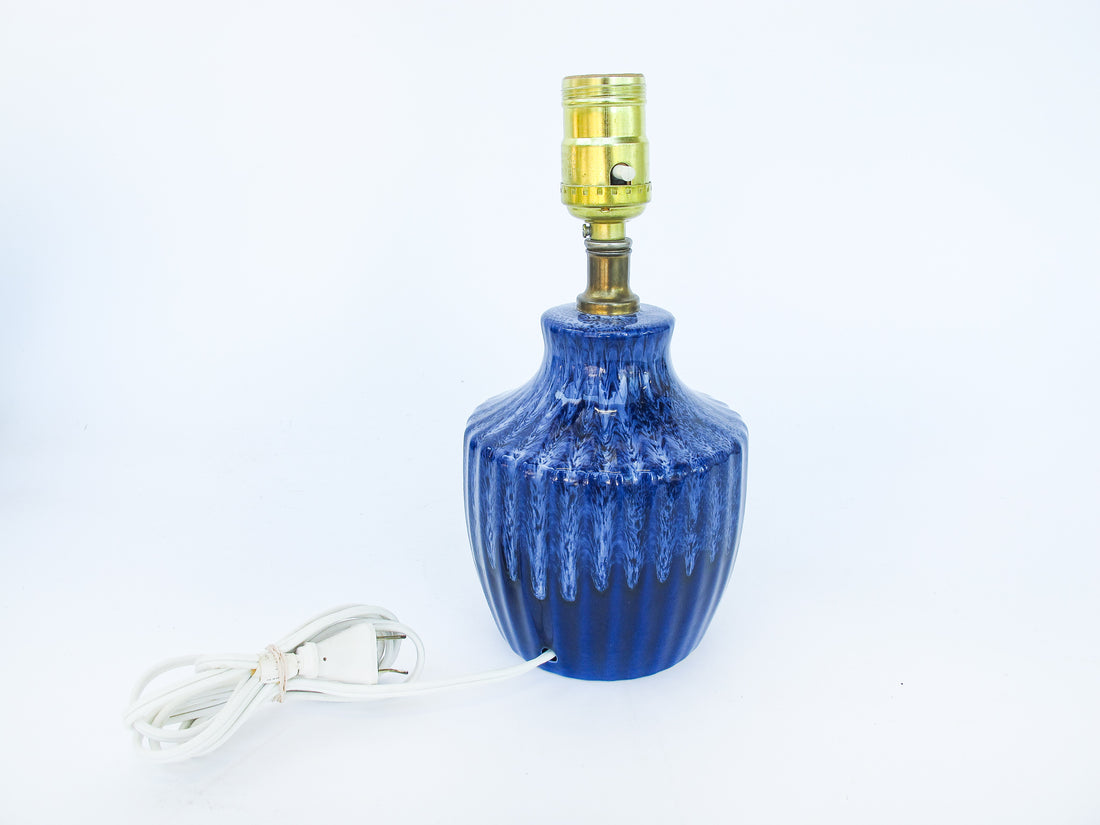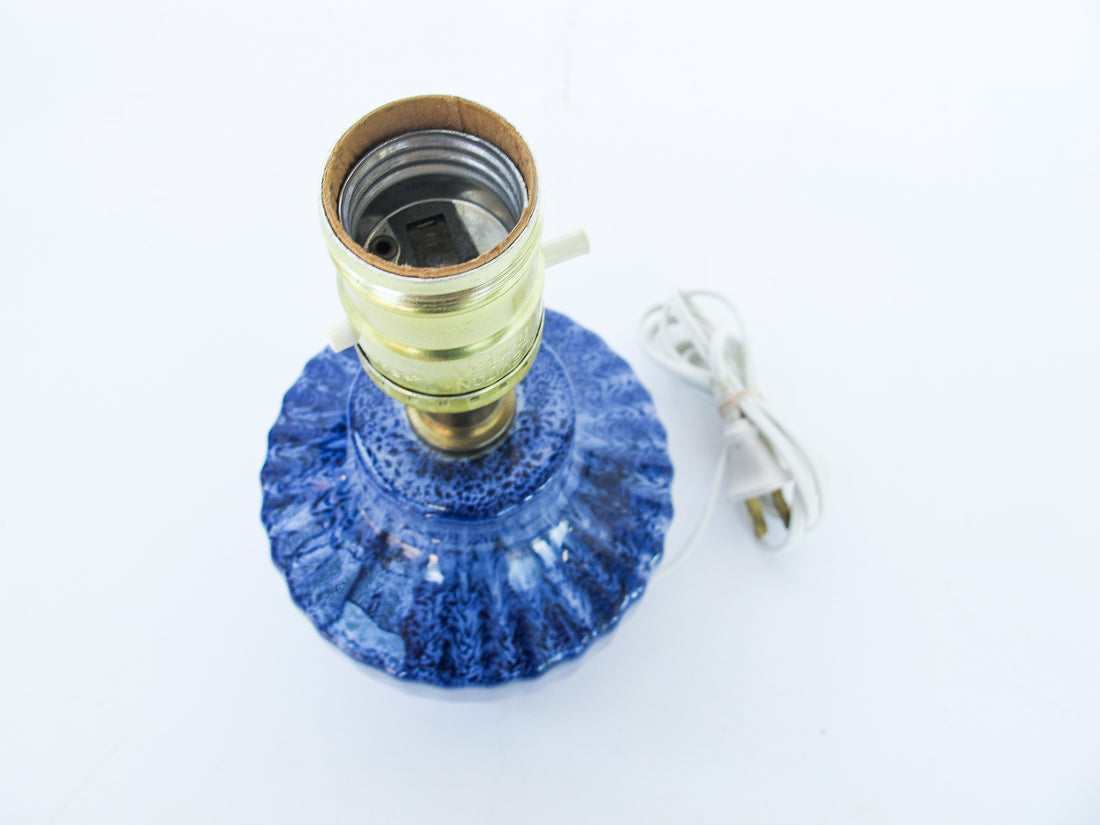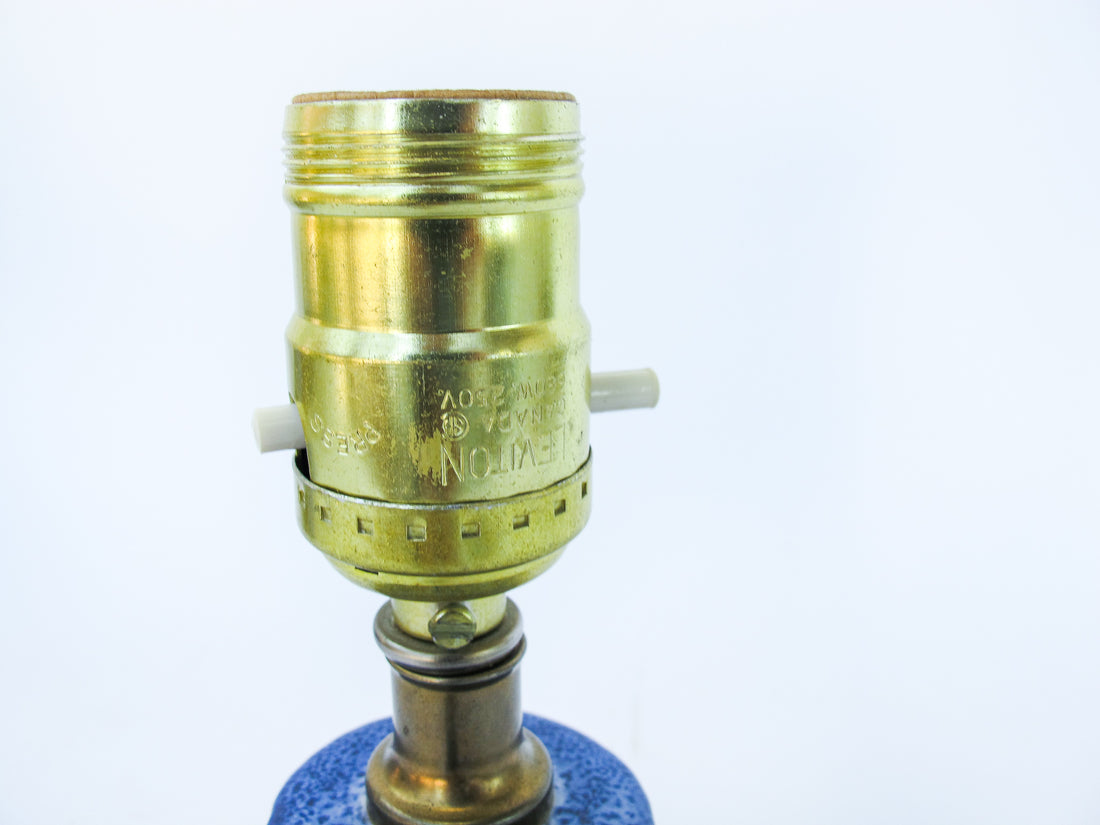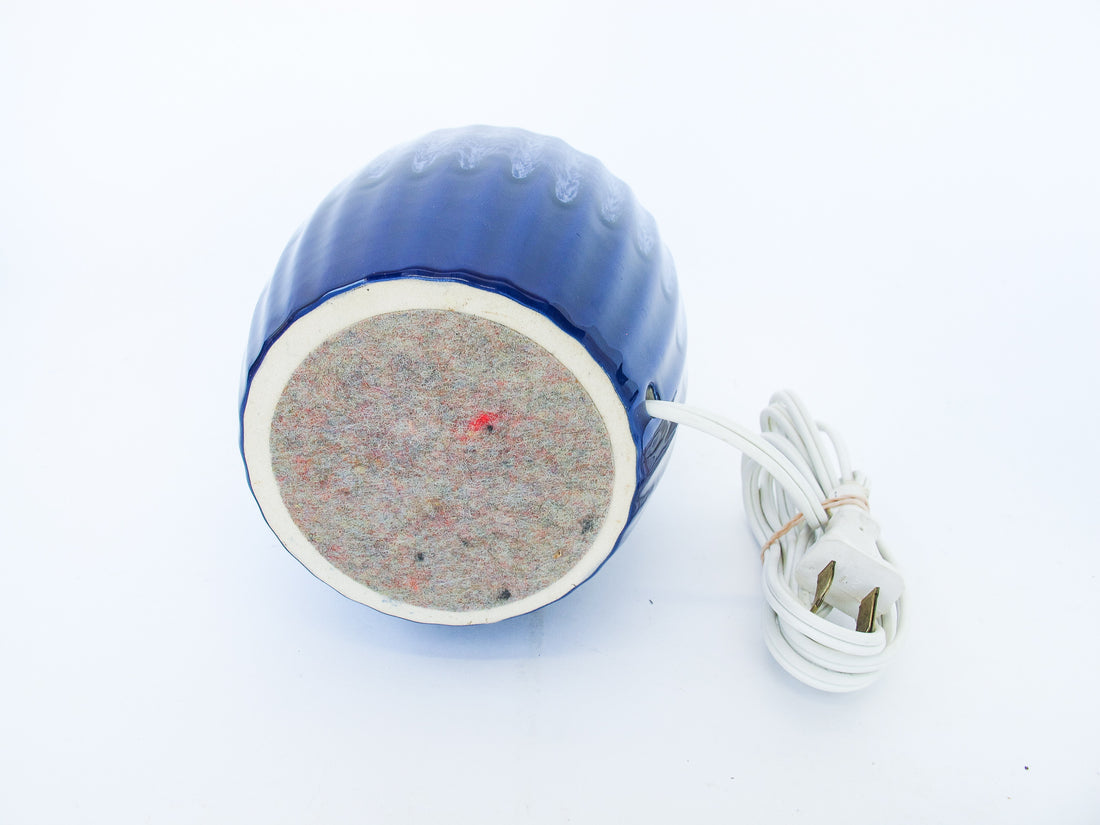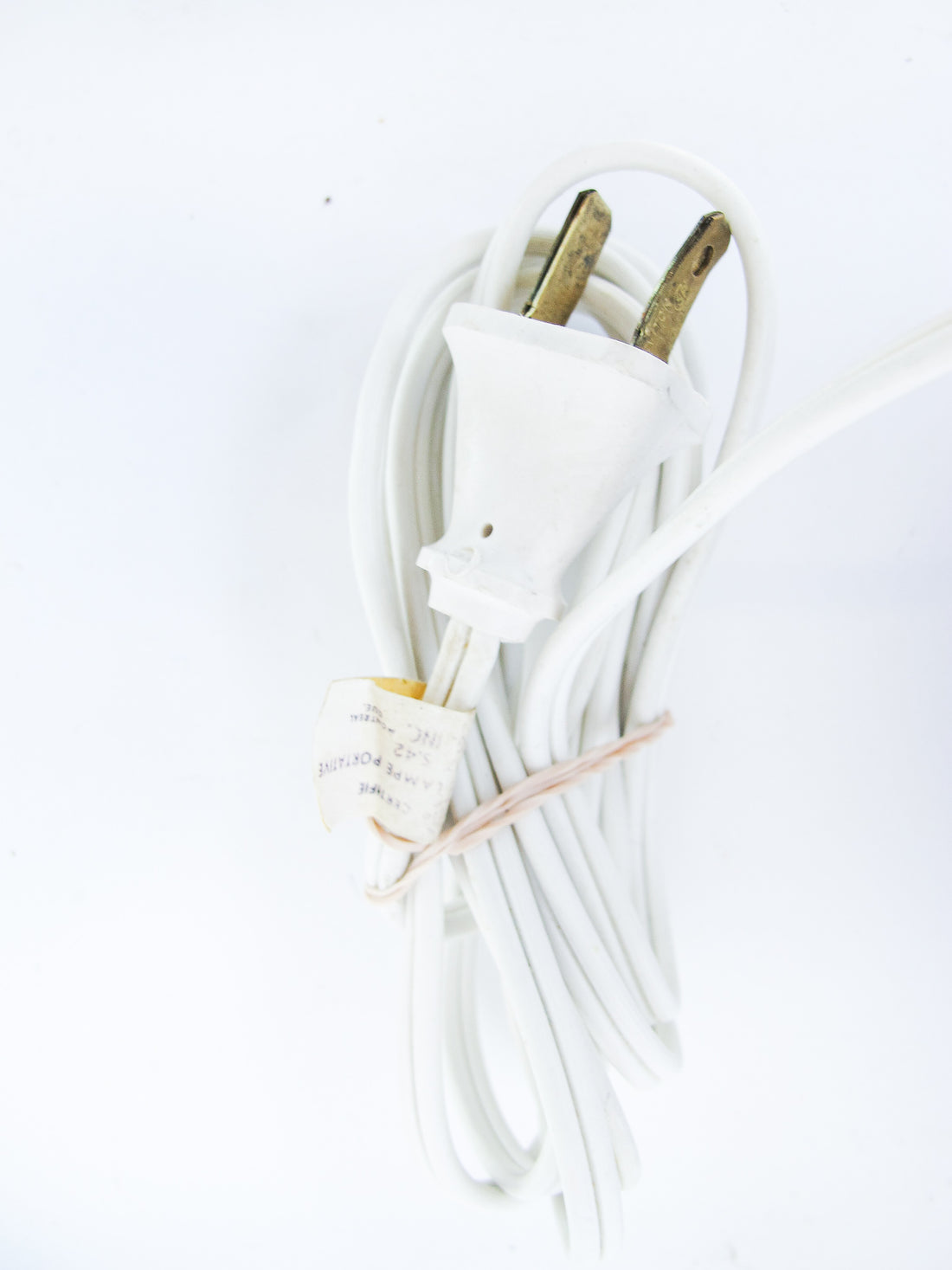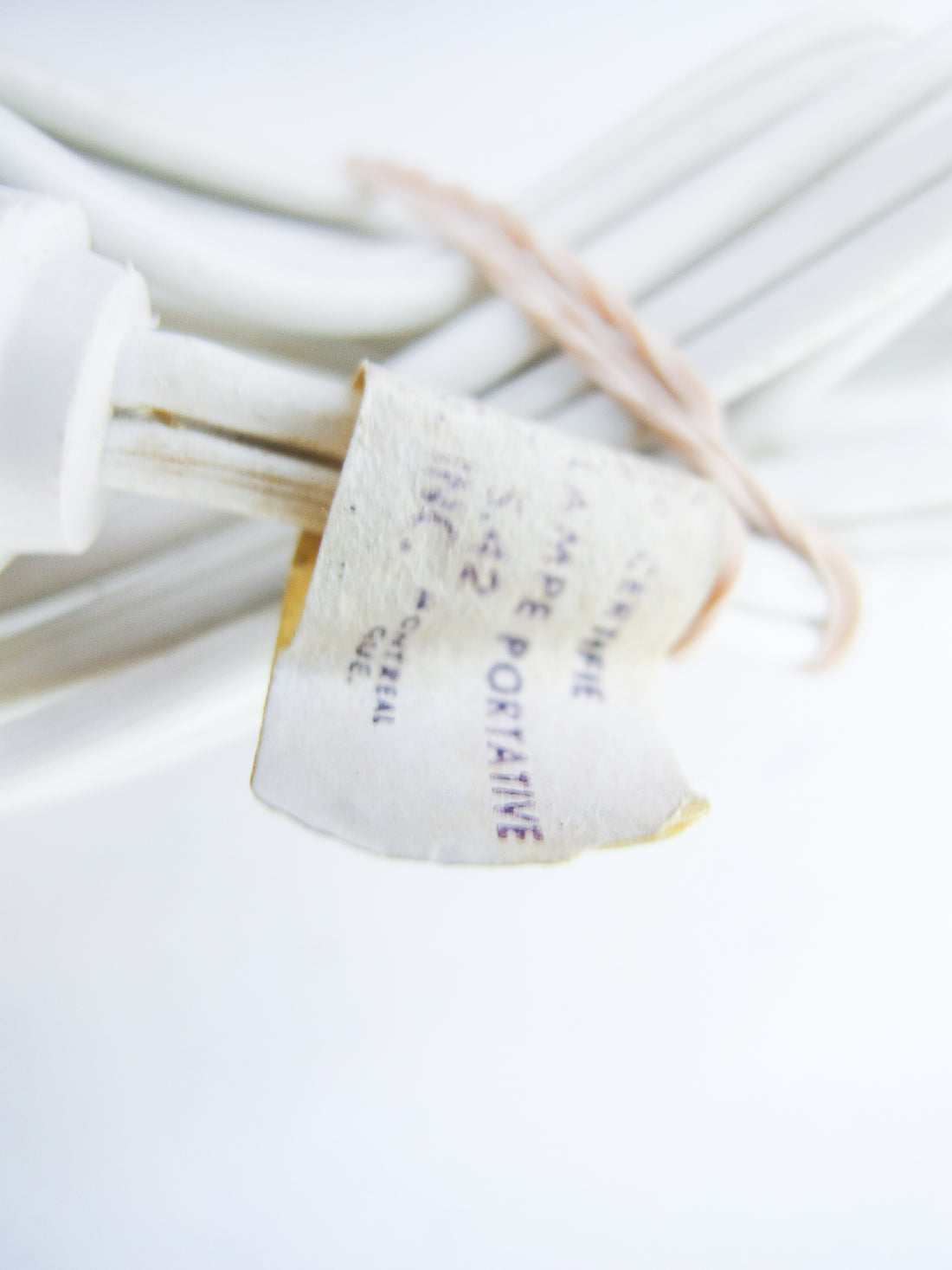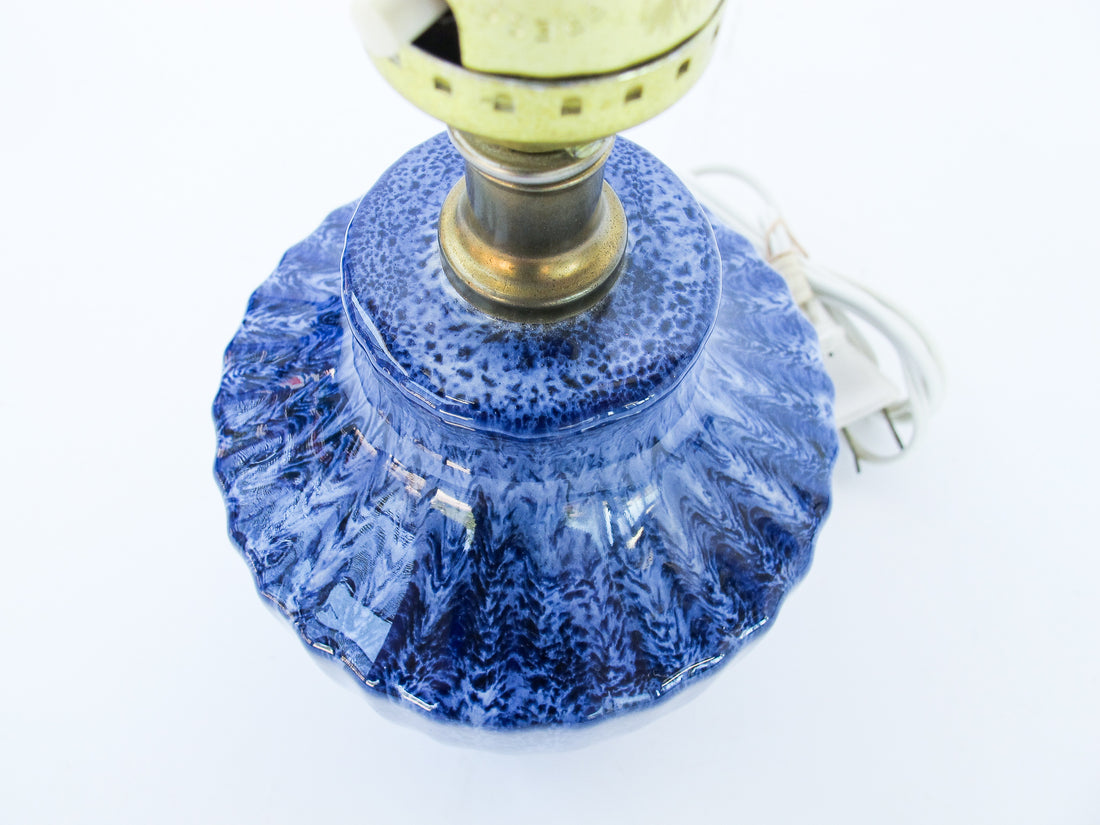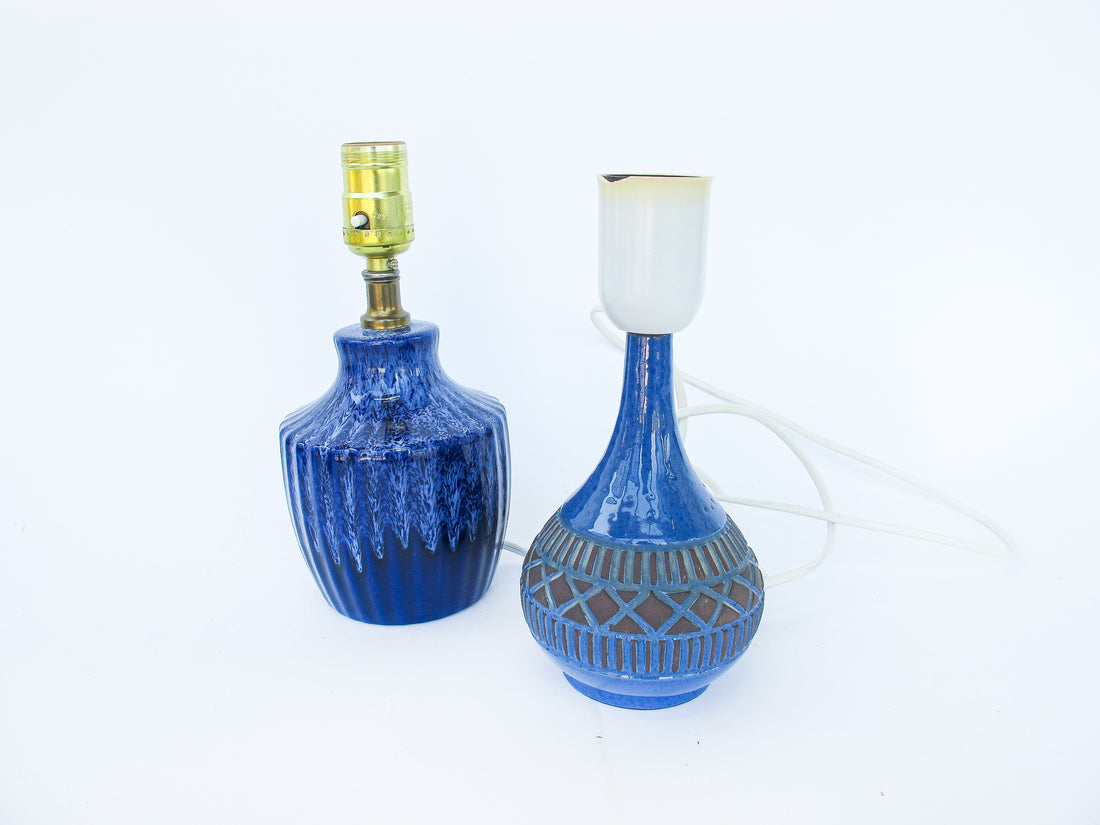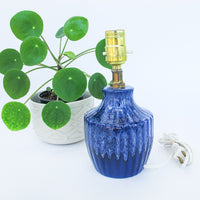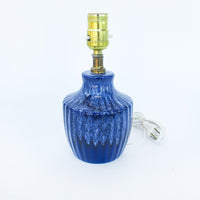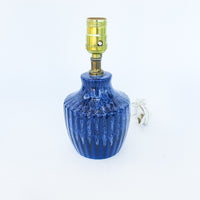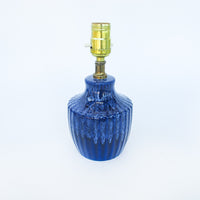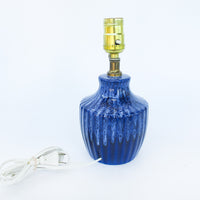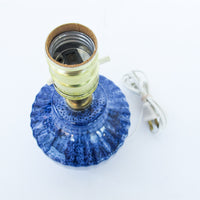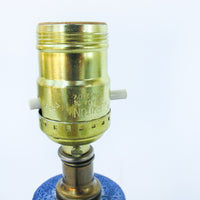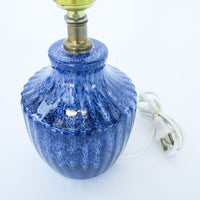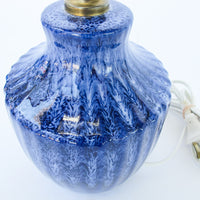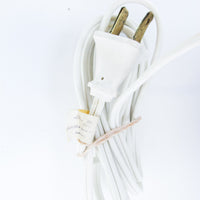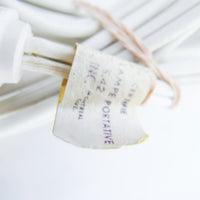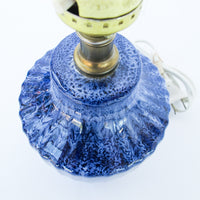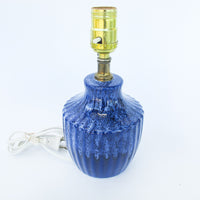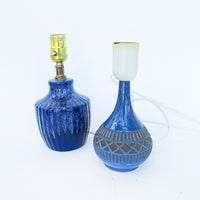 Ceramic base mini lamp with 70's wiring
These mini lamps are not ones we find often if at all. This one we found during our trip to Victoria Canada. We love the textured small base with its acid wash blue finish. The perfect addition to any side table or counter in the kitchen. 
We have another ceramic lamp that was made in Sweden on the site. Check for another listing. 
Measures - 9.5" H X 4.5" D at widest point