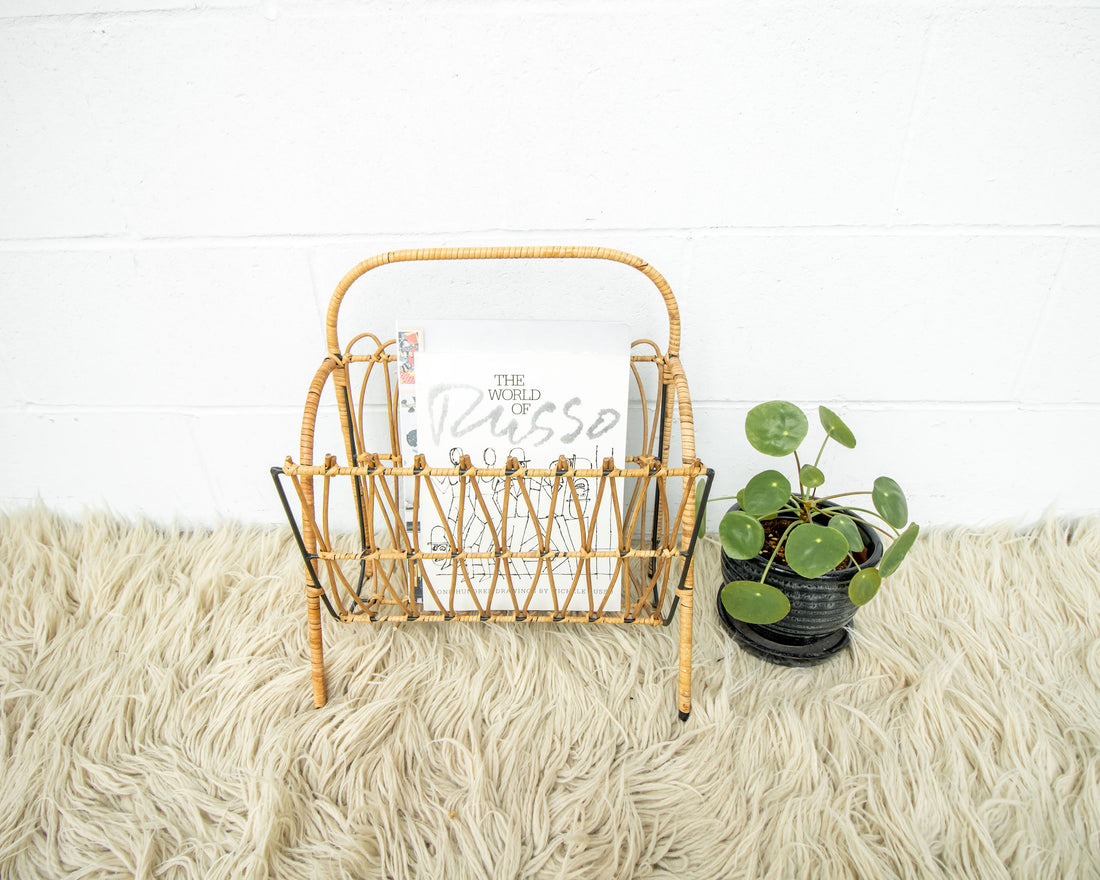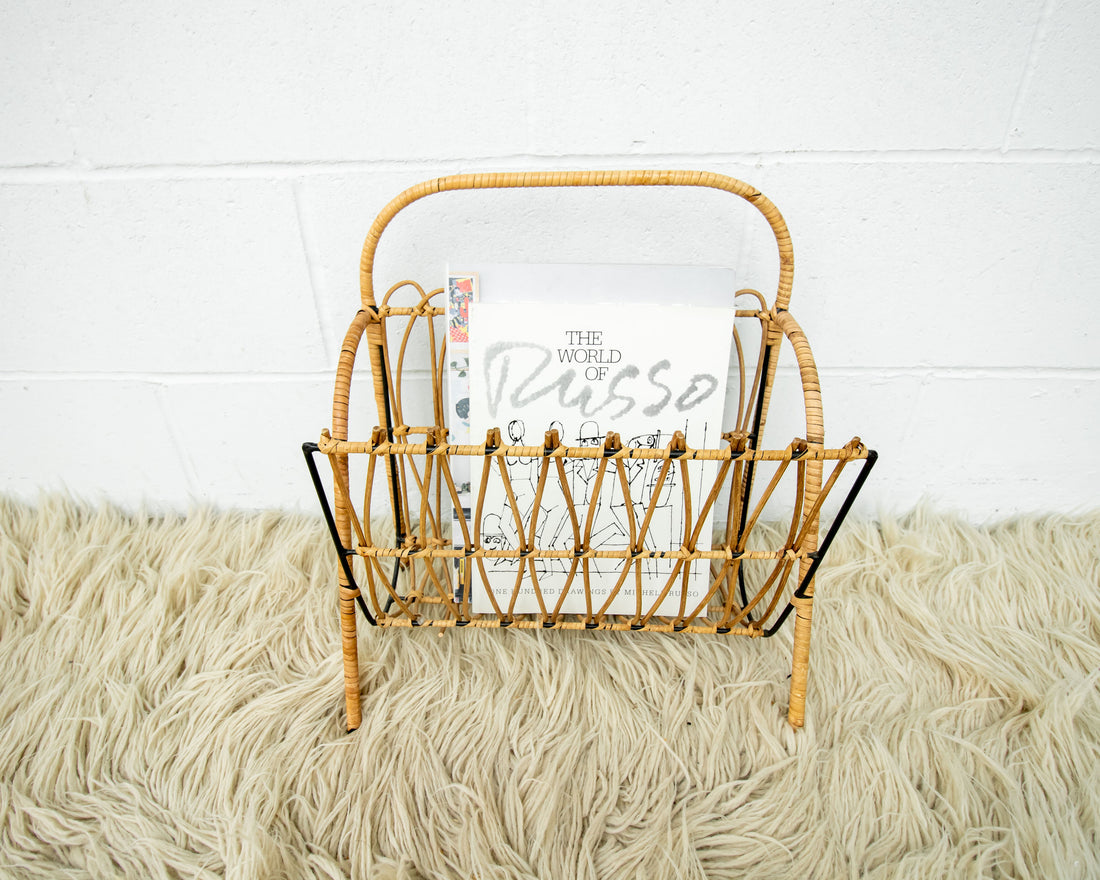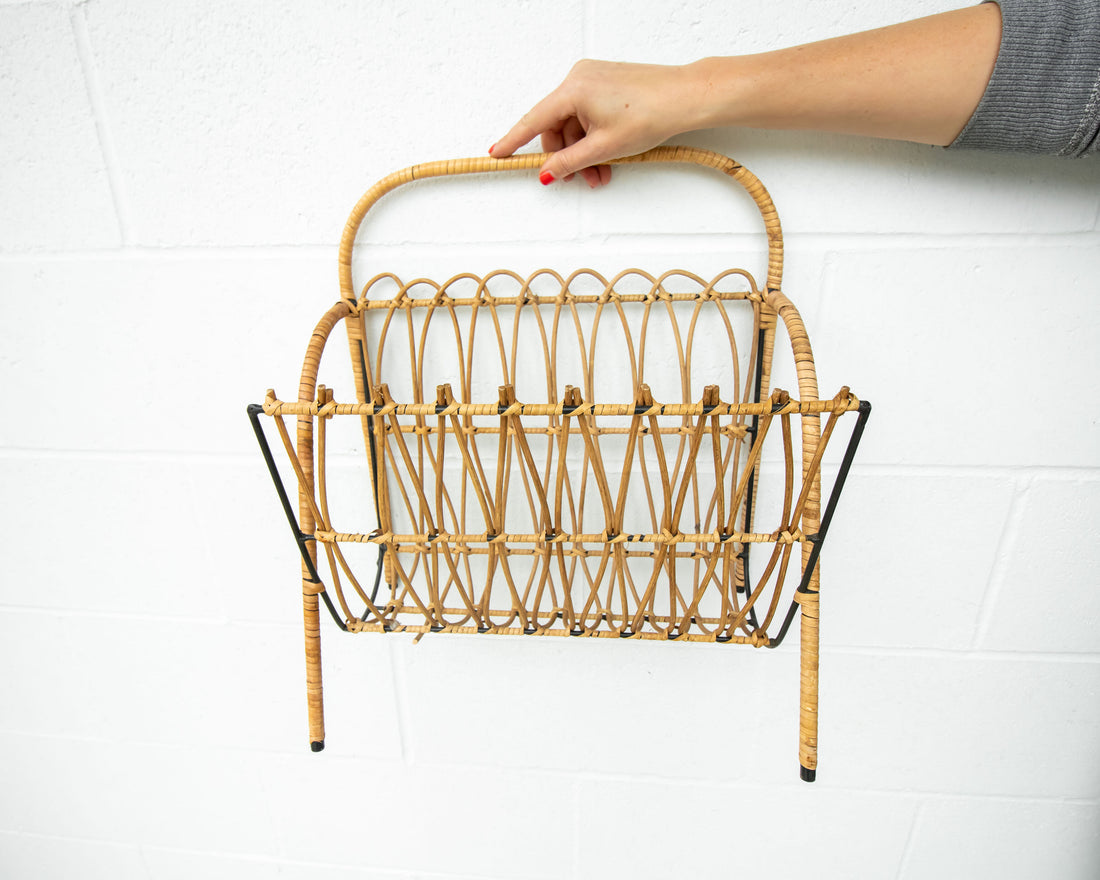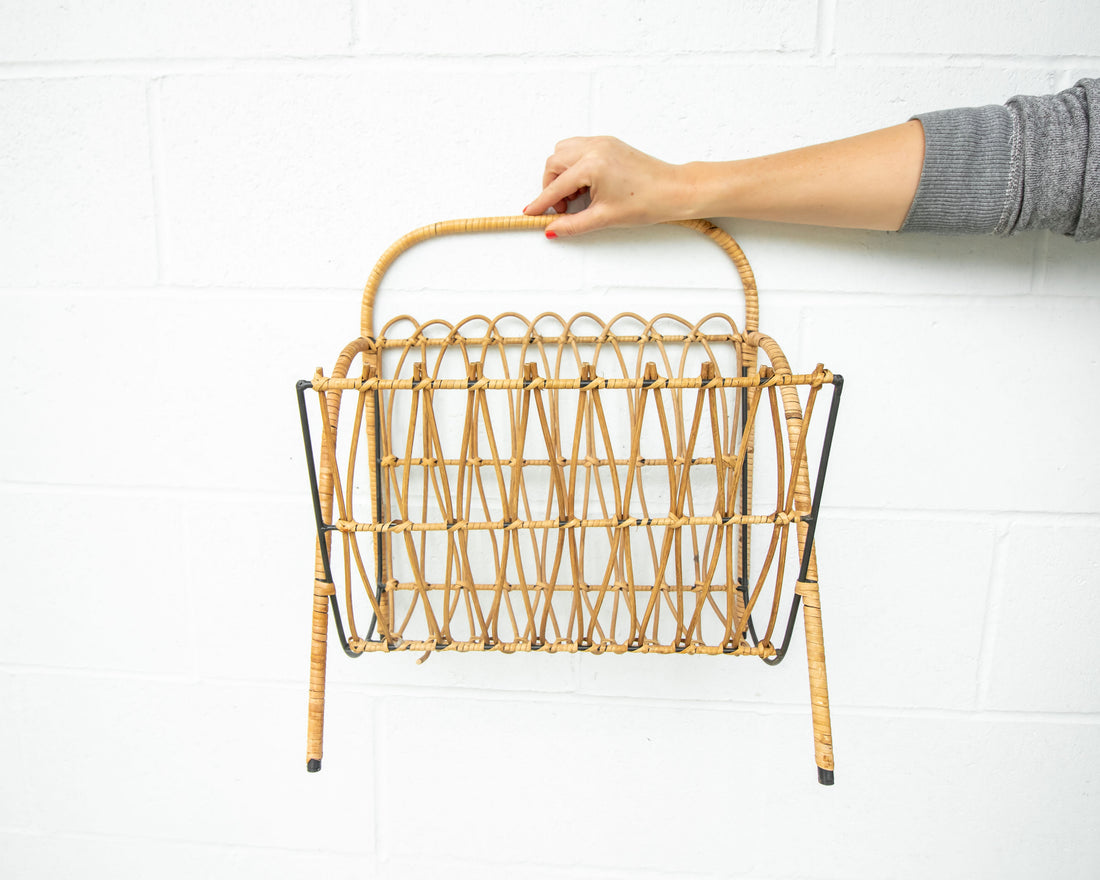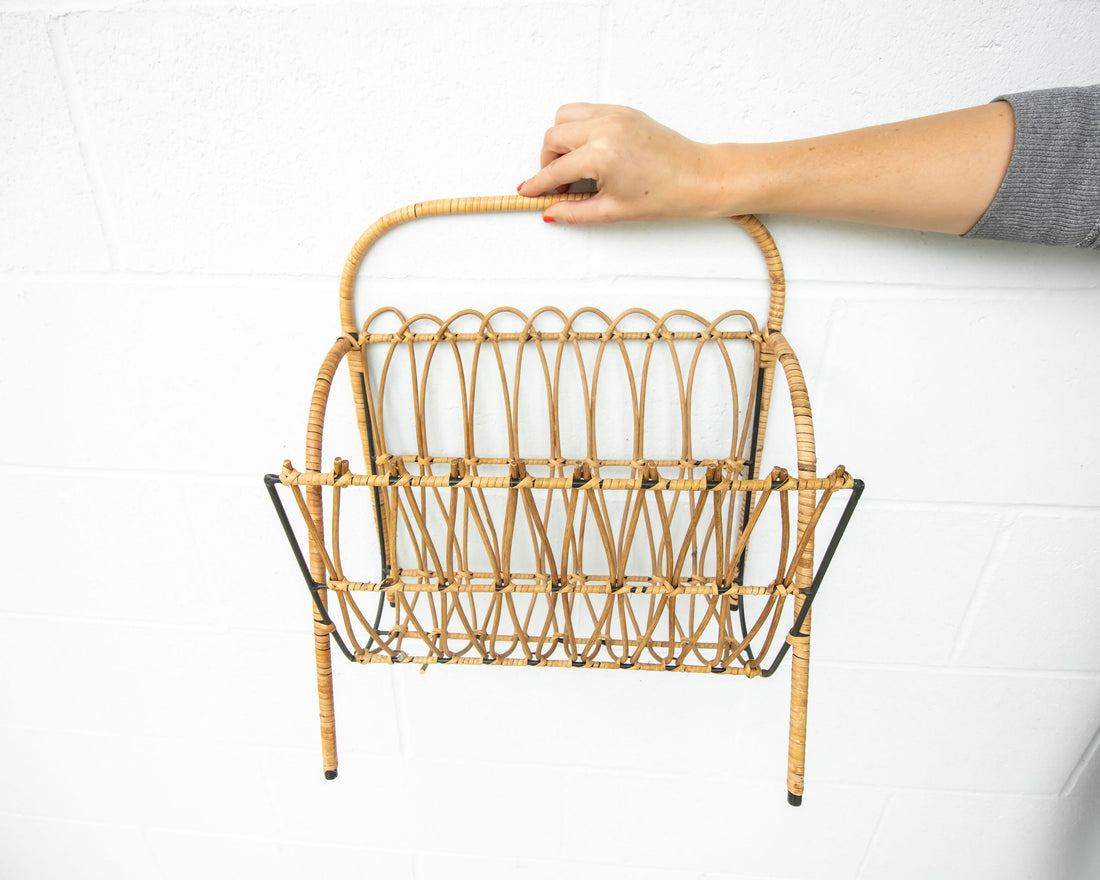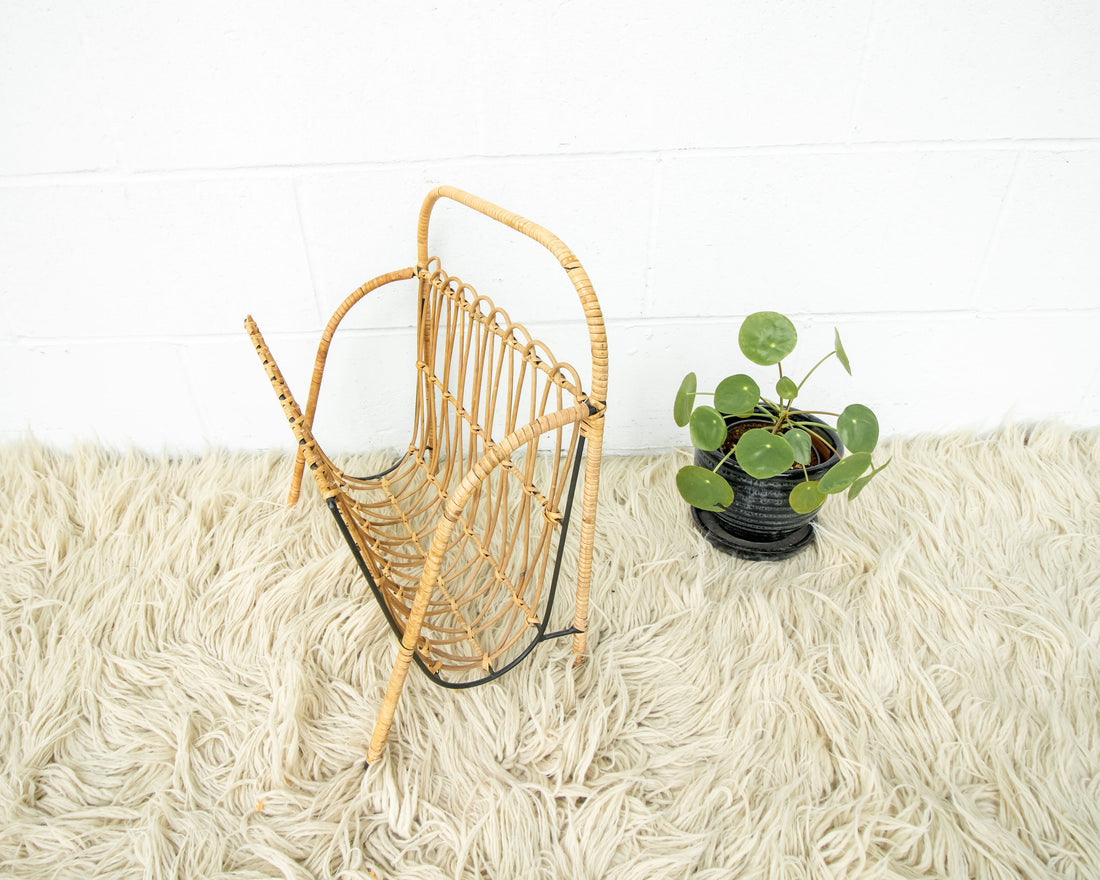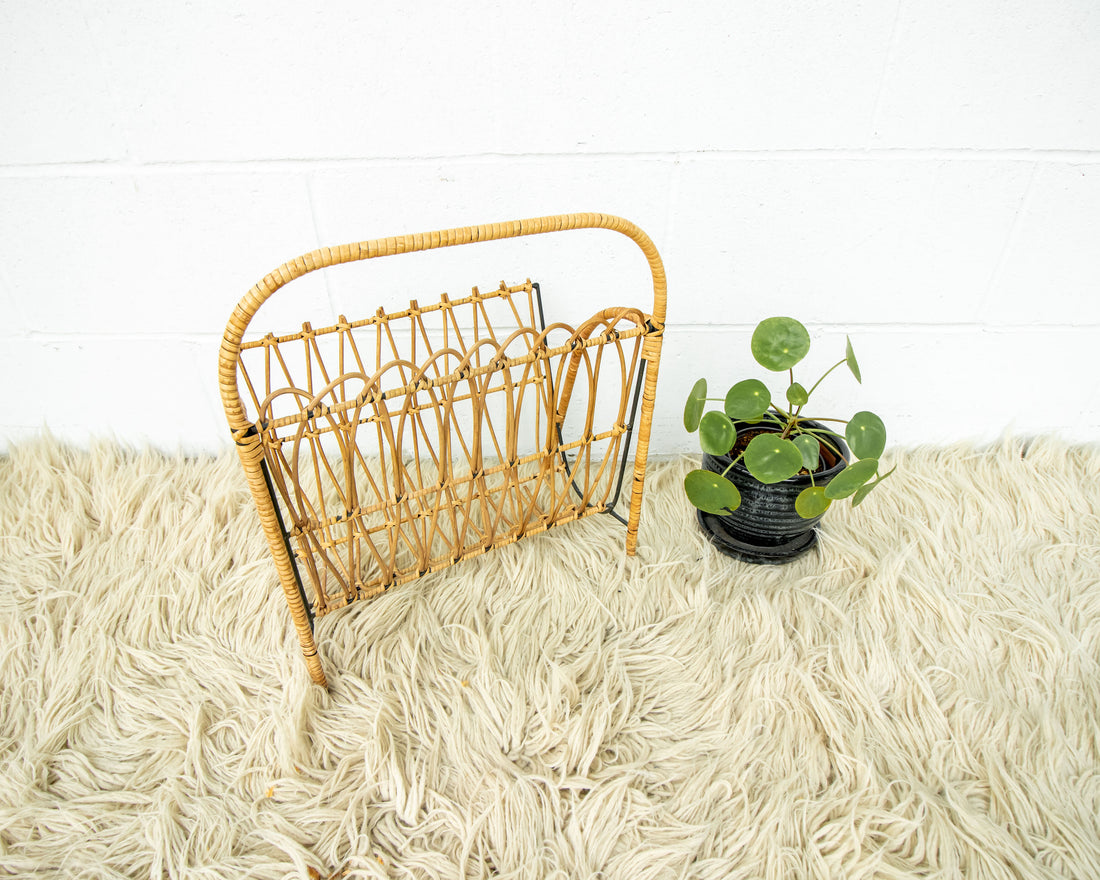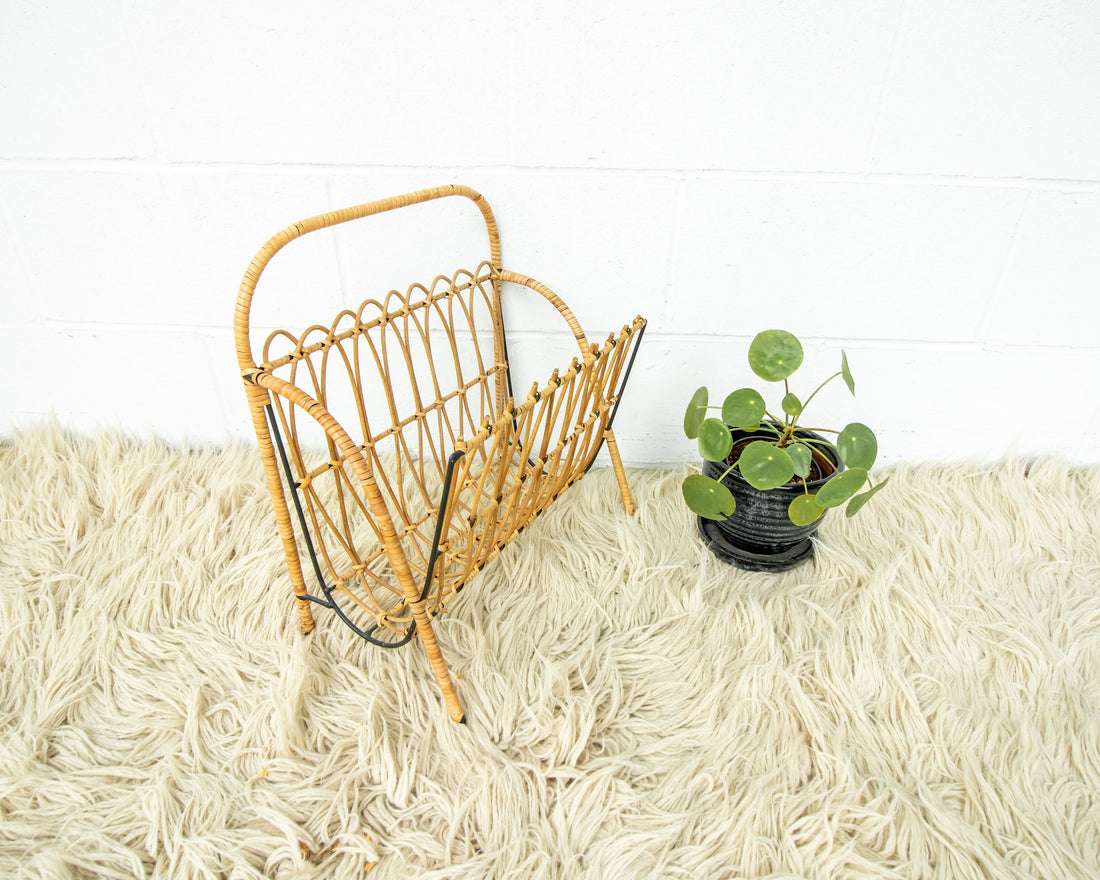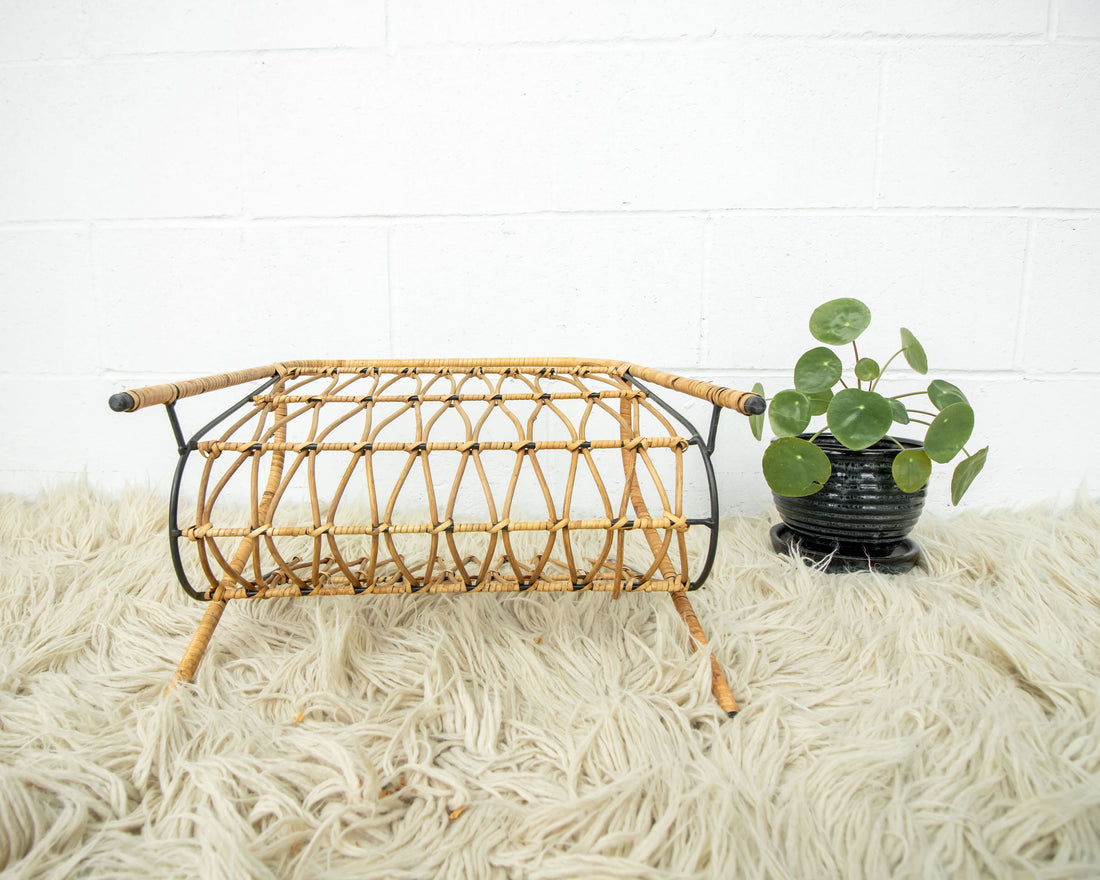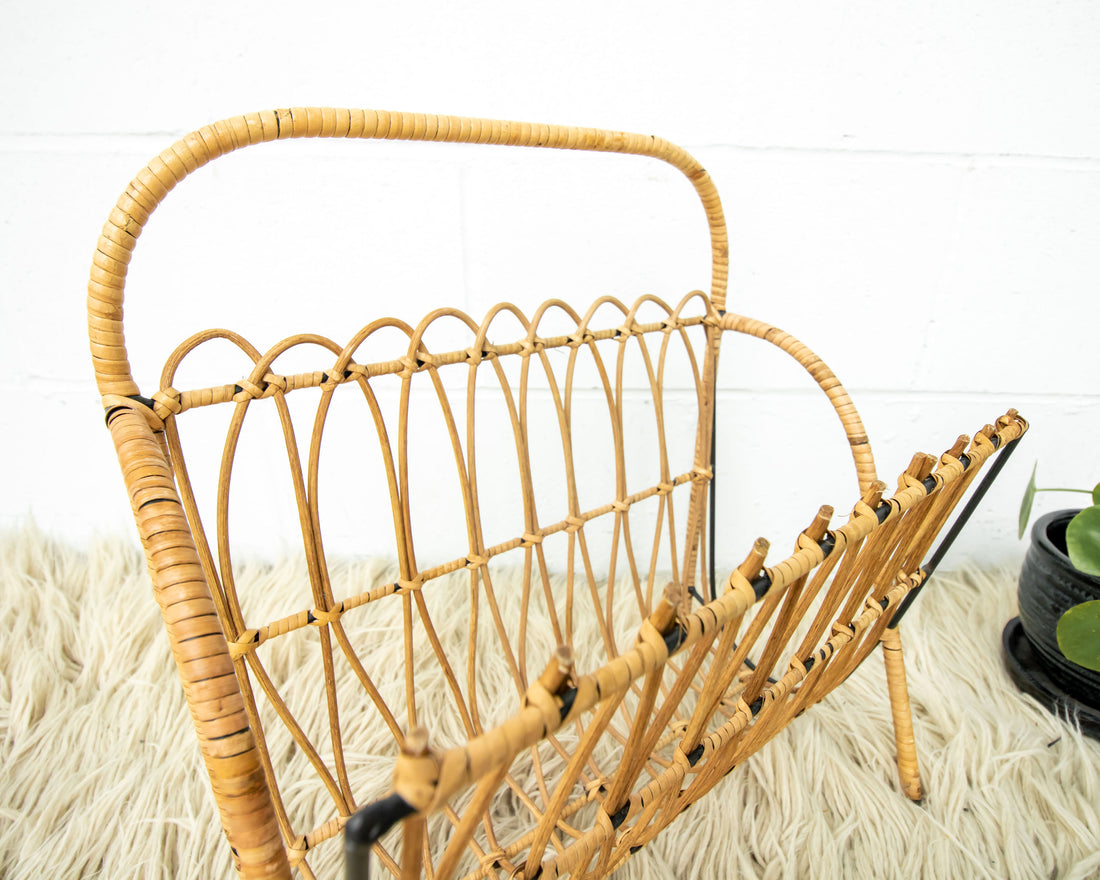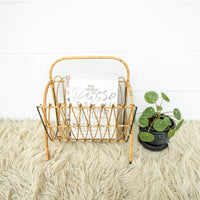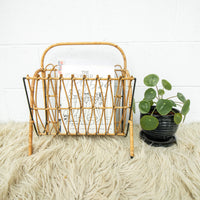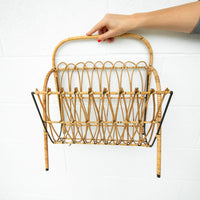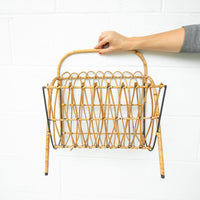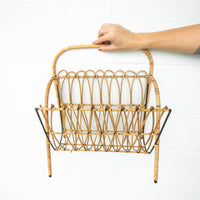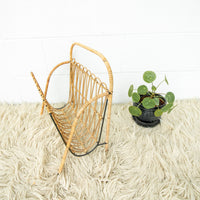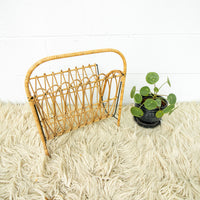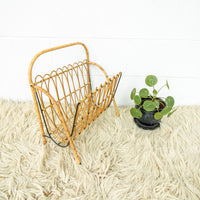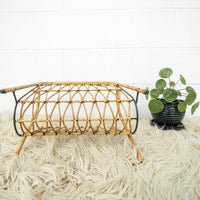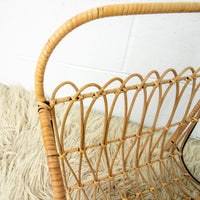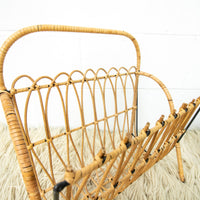 NEW - Cast Iron and Rattan Woven Rack
This metal framed woven storage basket is perfect for many uses. It stands up on its own 4 legs to store things at ground level, yet has a flat back to easily hang flat on any wall for potential storage in that capacity as well.
We love the neutral look of this piece with all its woven wrapped metal detailing etc. Perfect for storing items up to a large book / magazine size etc. 
Measures - 14.5" L x 8.25" D x 16.25" H