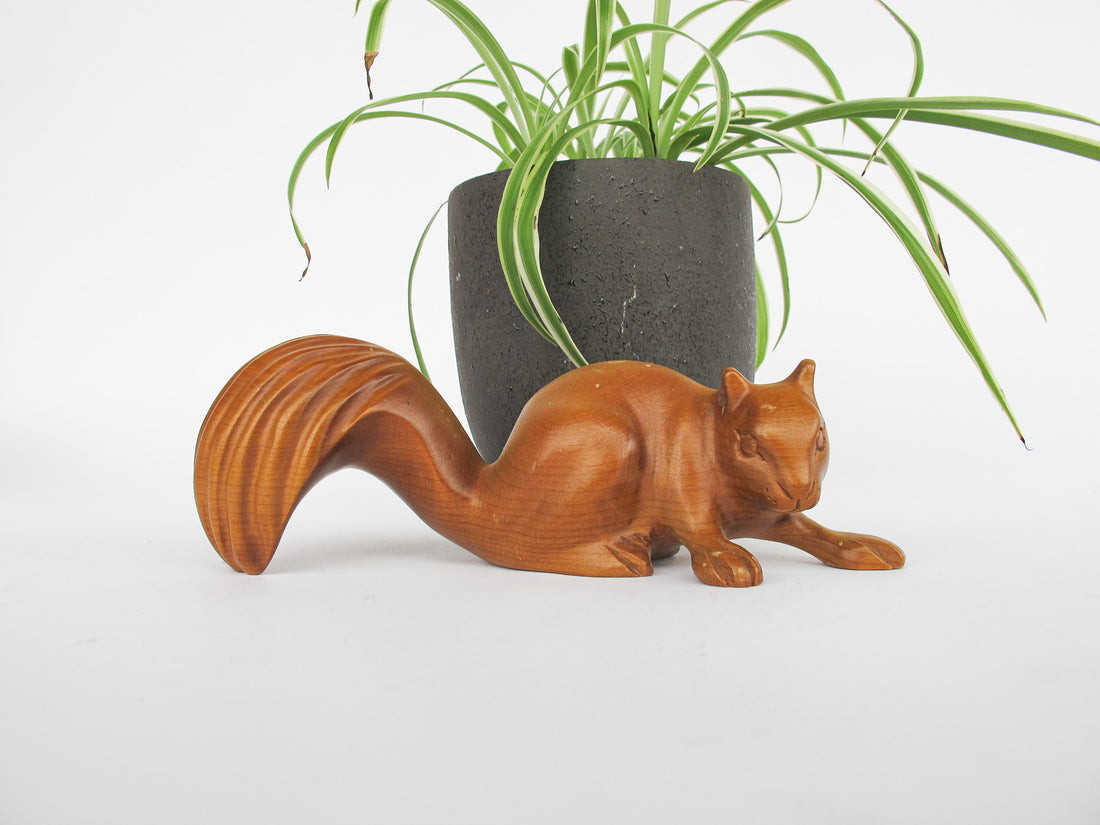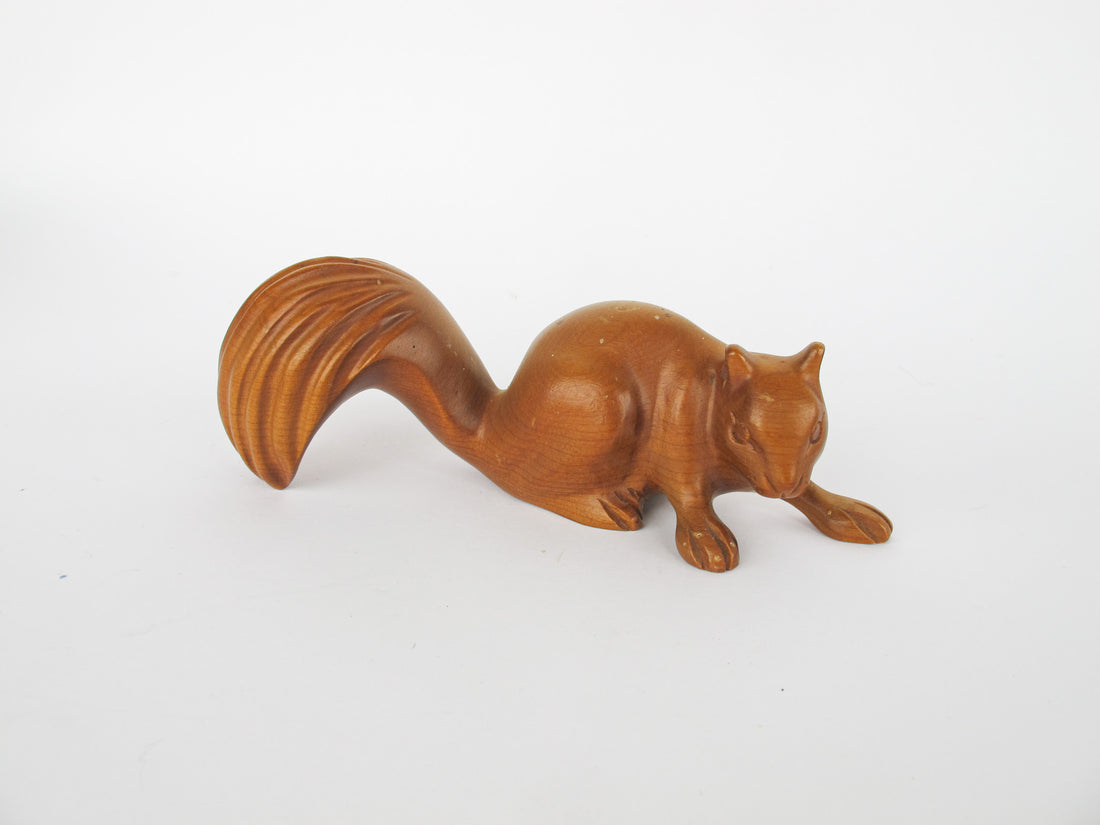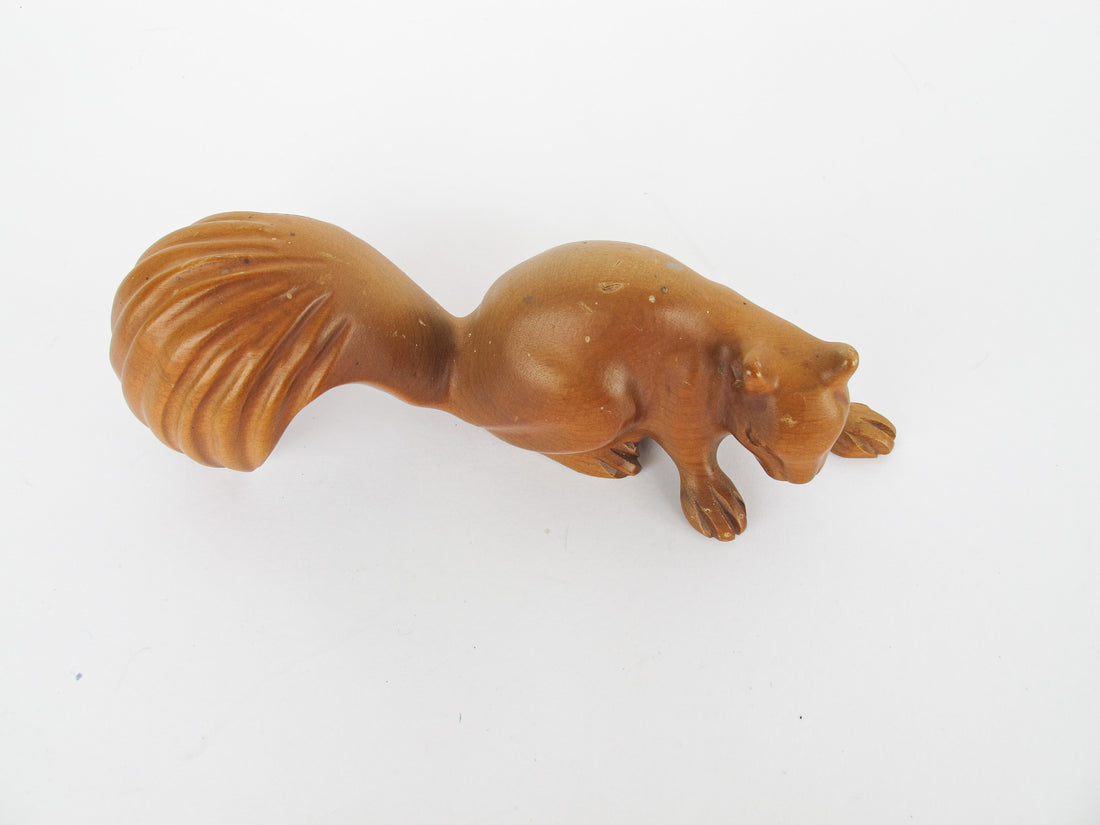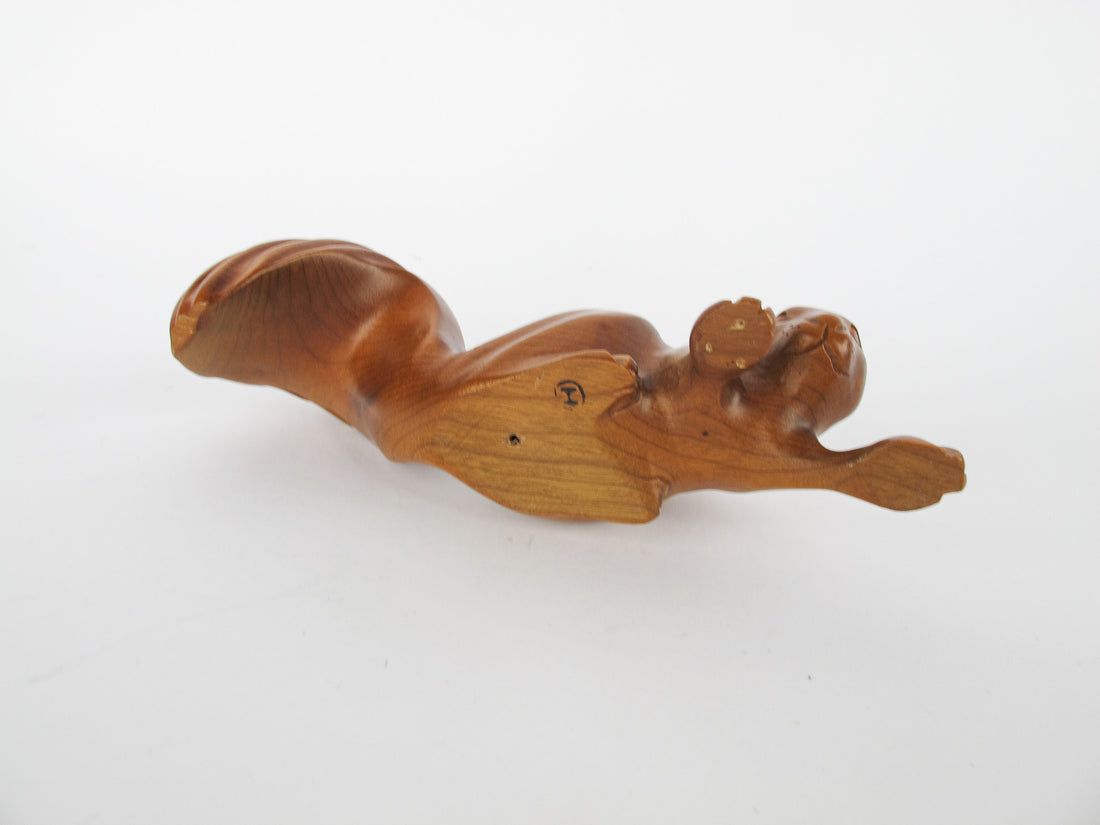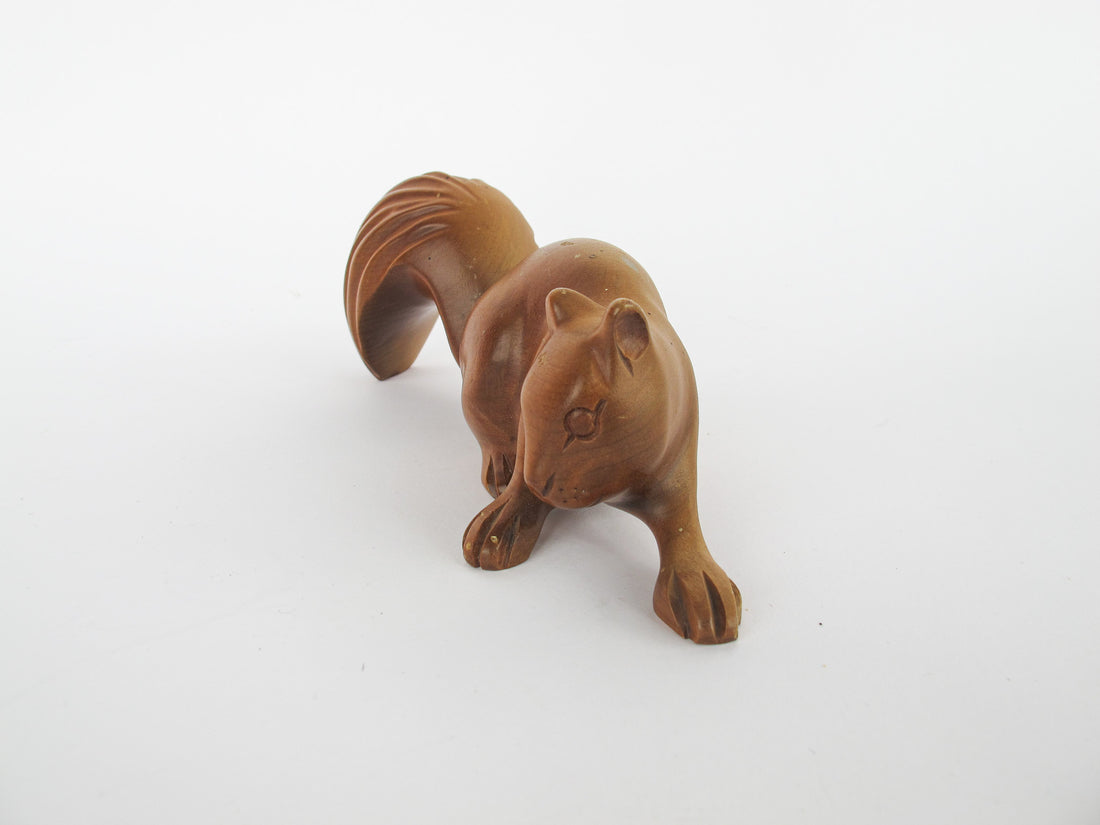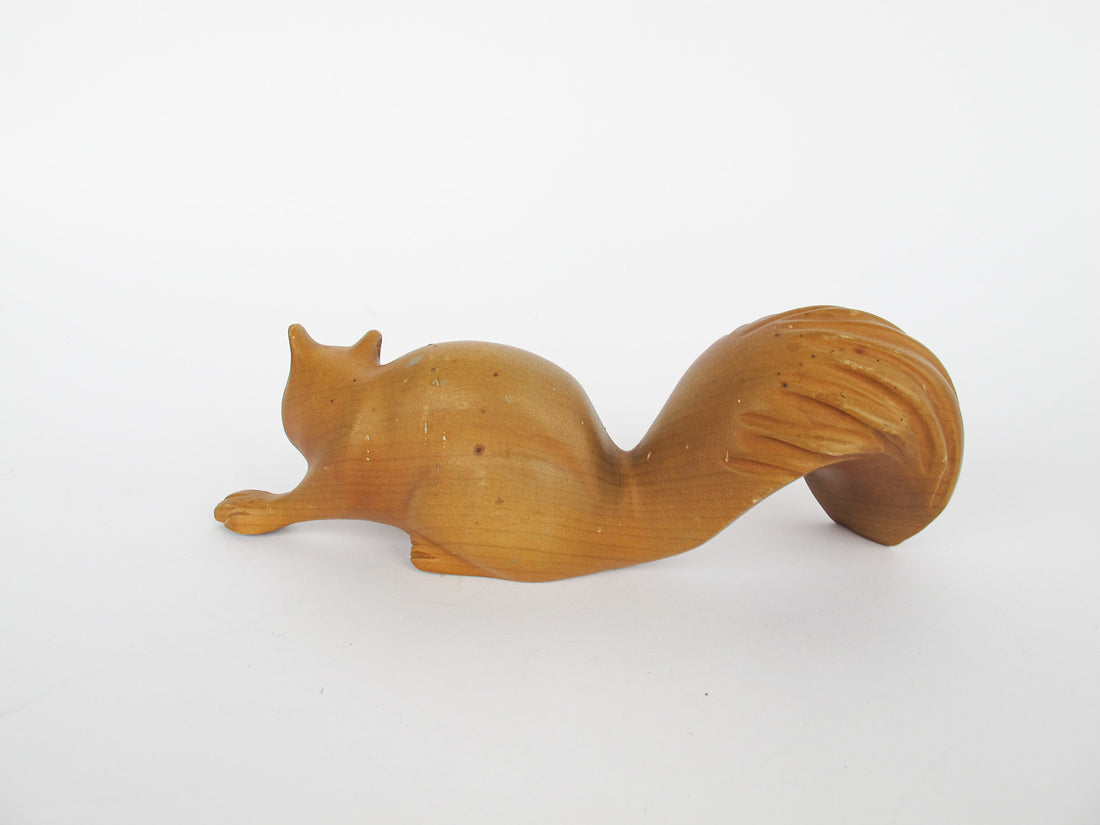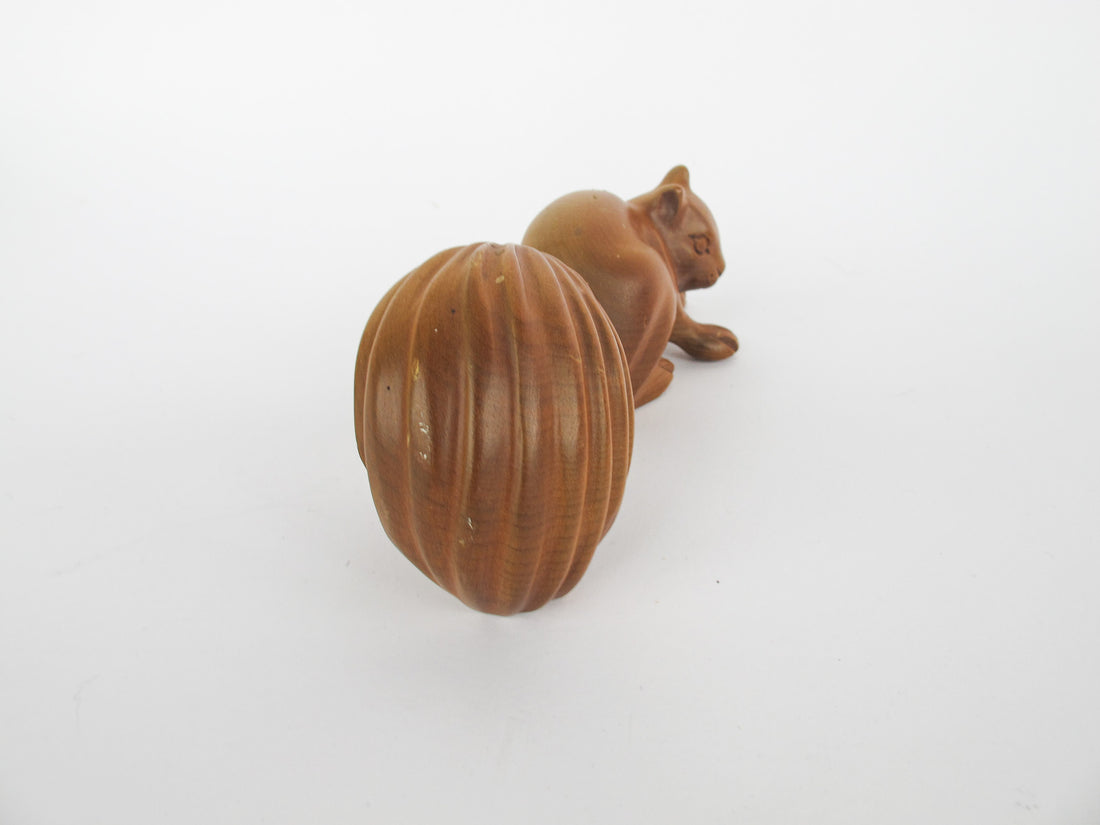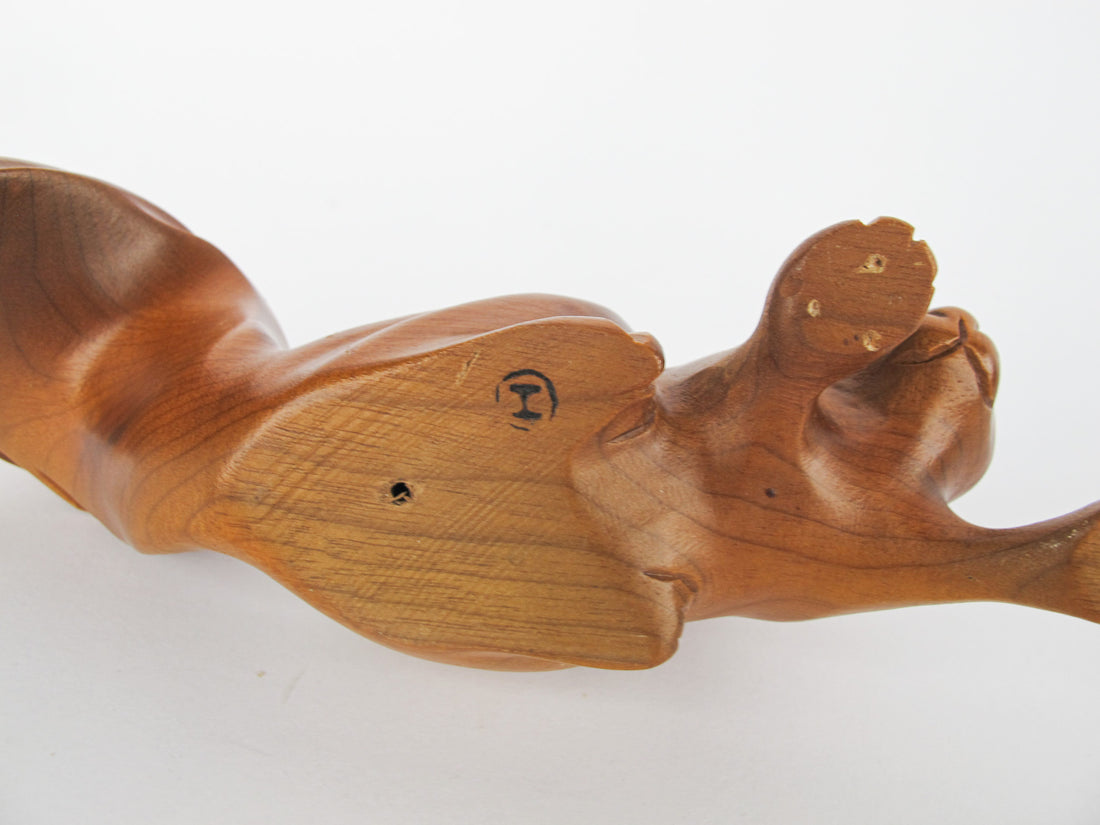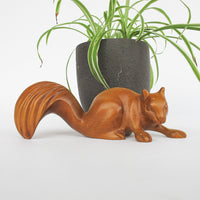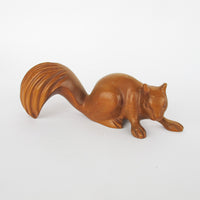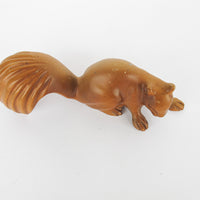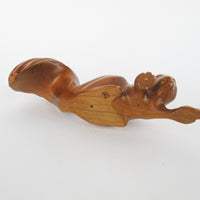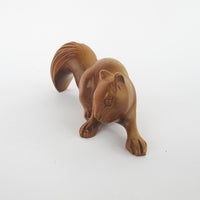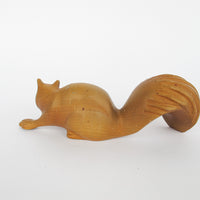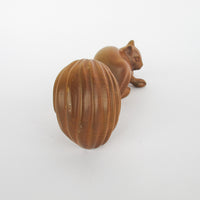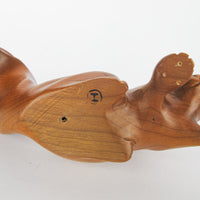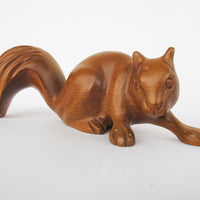 Carved Wood Vintage Squirrel Statue
Carved wood animal figures have long been a popular choice for everyday home decor, thanks to their timeless charm, rustic appeal, and ability to add a touch of natural warmth and character to any space.
One of the most notable features of carved wood animal figures is their versatility. They can be used in a wide range of settings, from traditional to modern, and can be incorporated into a variety of decorative styles and themes. For example, this adorable hand carved wood squirrel can add a touch of rustic charm to a farmhouse-style kitchen, while a more elaborate carved elephant or giraffe sculpture can bring a touch of exotic flair to a bohemian or global-inspired living room.
In addition to their decorative appeal, carved wood animal figures are often prized for their craftsmanship and durability. Many are handmade by skilled artisans using traditional carving techniques, and are built to last for generations with proper care and maintenance.
The use of carved wood animal figures in everyday home decor is all about celebrating the natural beauty and warmth of wood, while also adding a touch of whimsy and character to a space. Whether used as a standalone decorative accent or as part of a larger collection or theme, these charming and versatile pieces can help bring a sense of authenticity and personality to any room.
This piece is in great vintage condition with a signature stamped on the bottom as seen in the photos. Some surface wear is always to be expected with vintage items.
Measures - 8" L x 2.5" W x 3" H