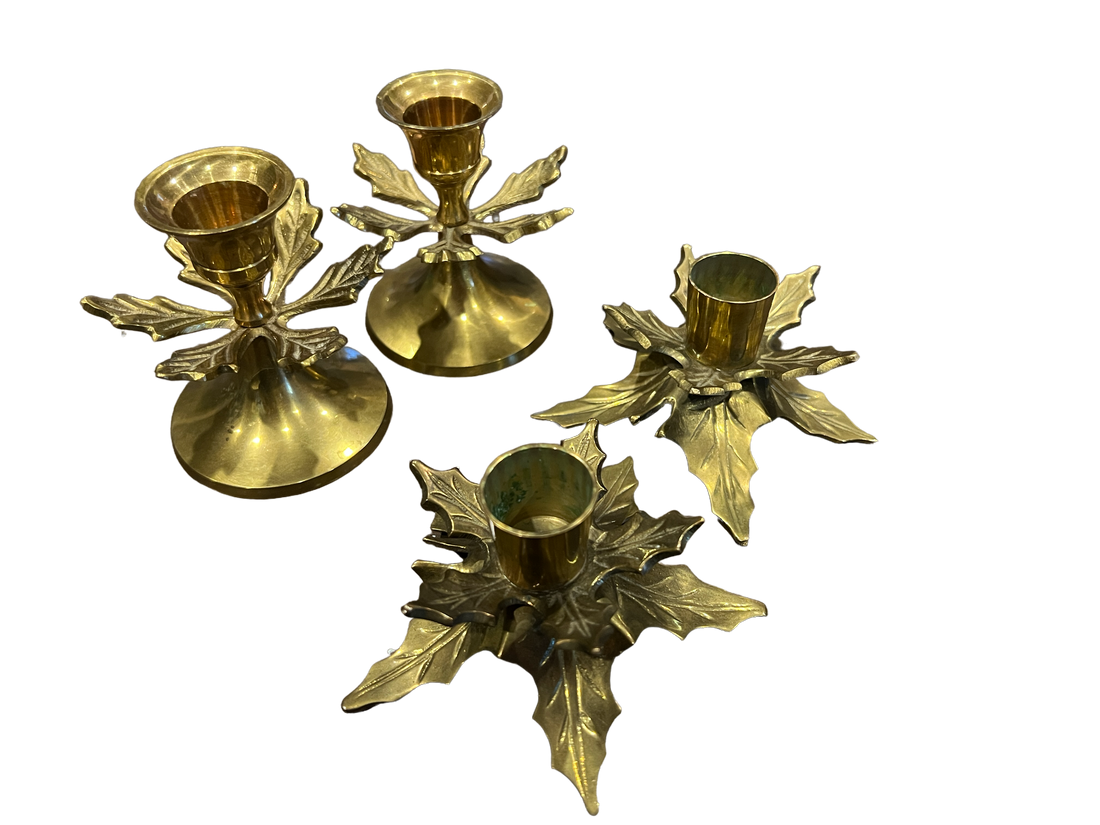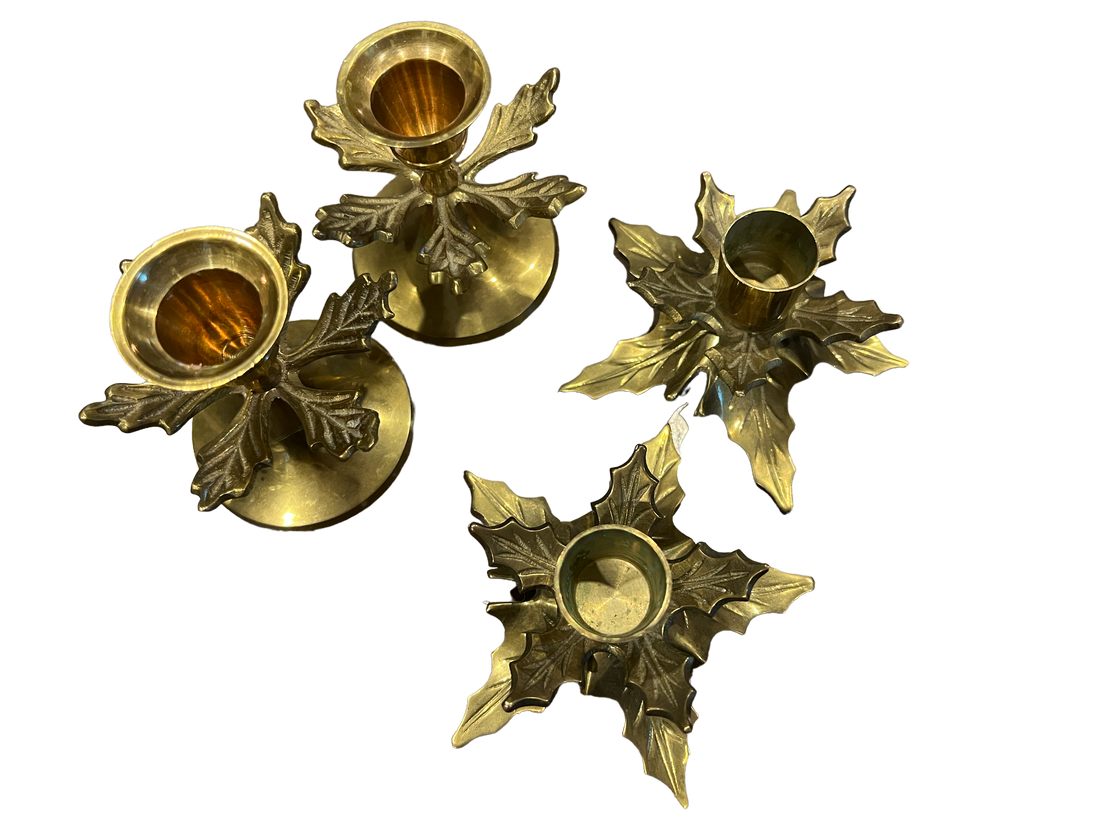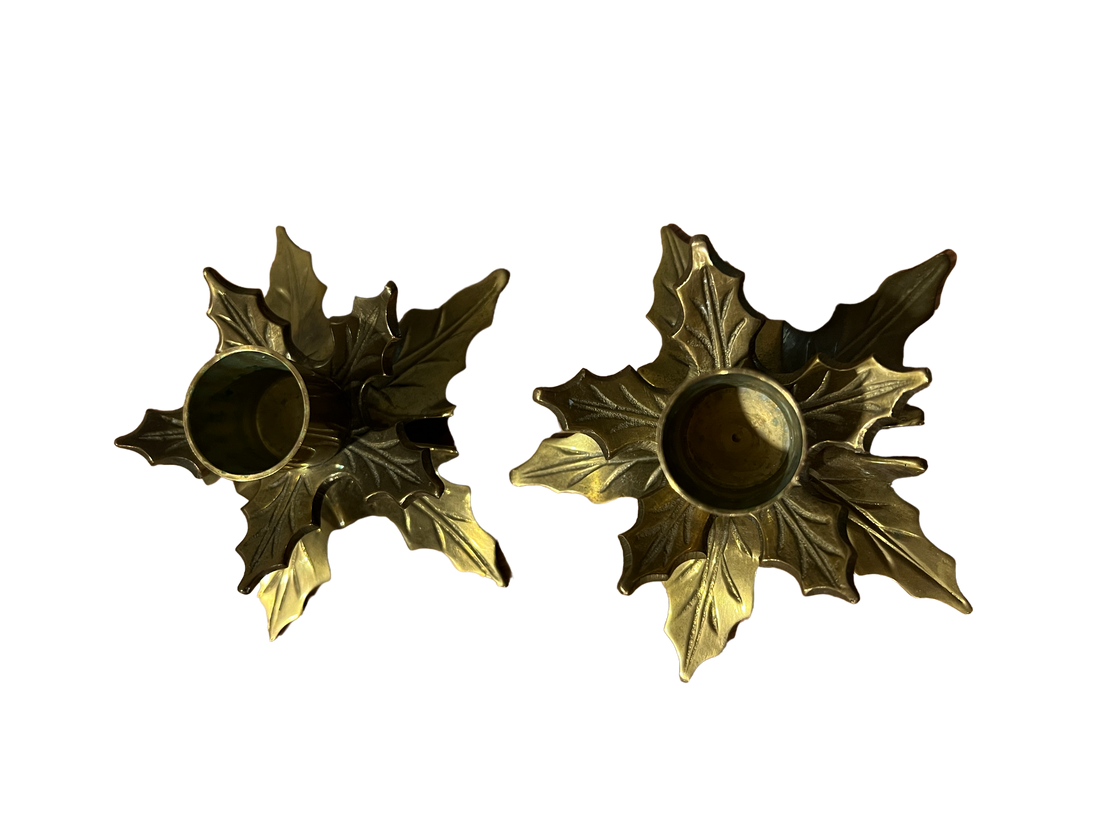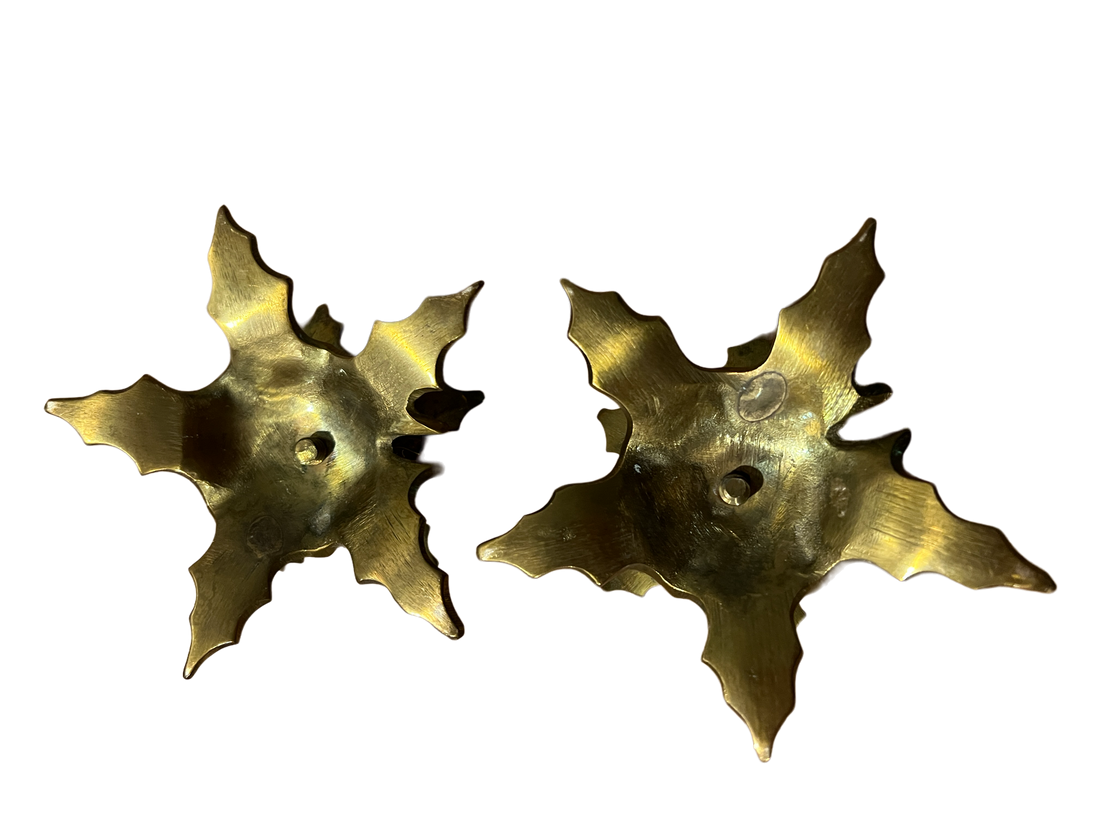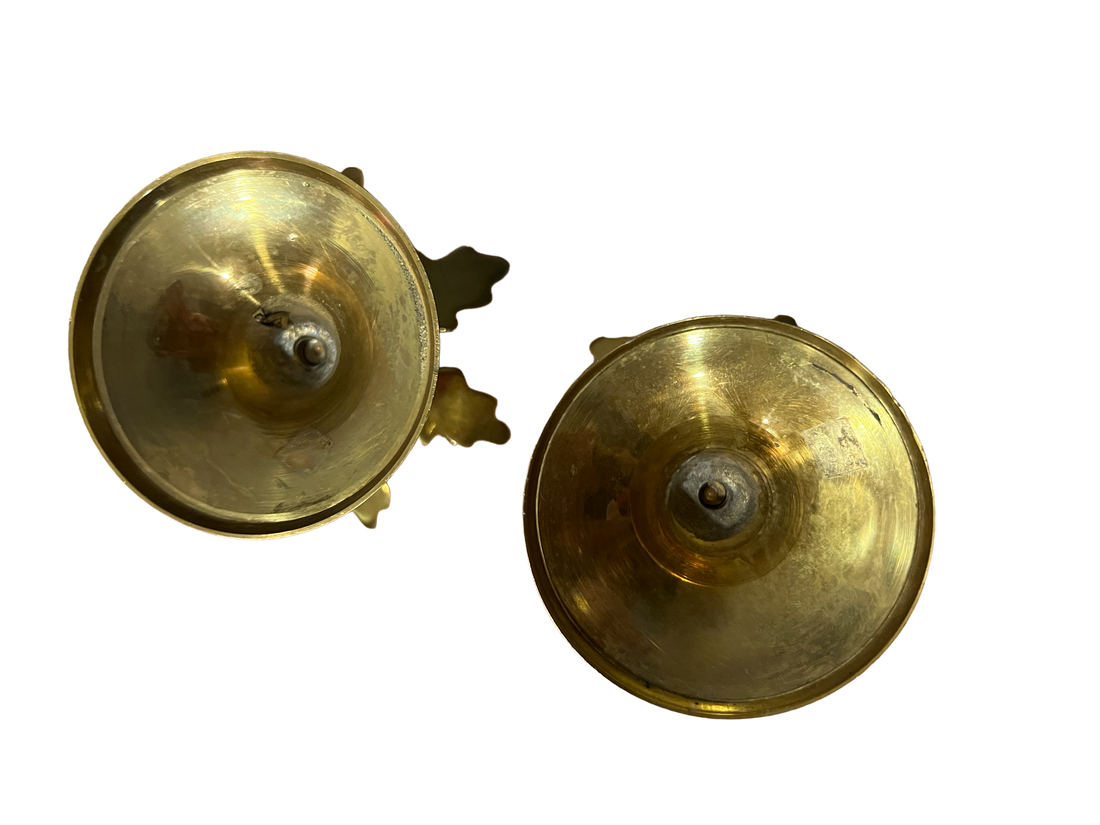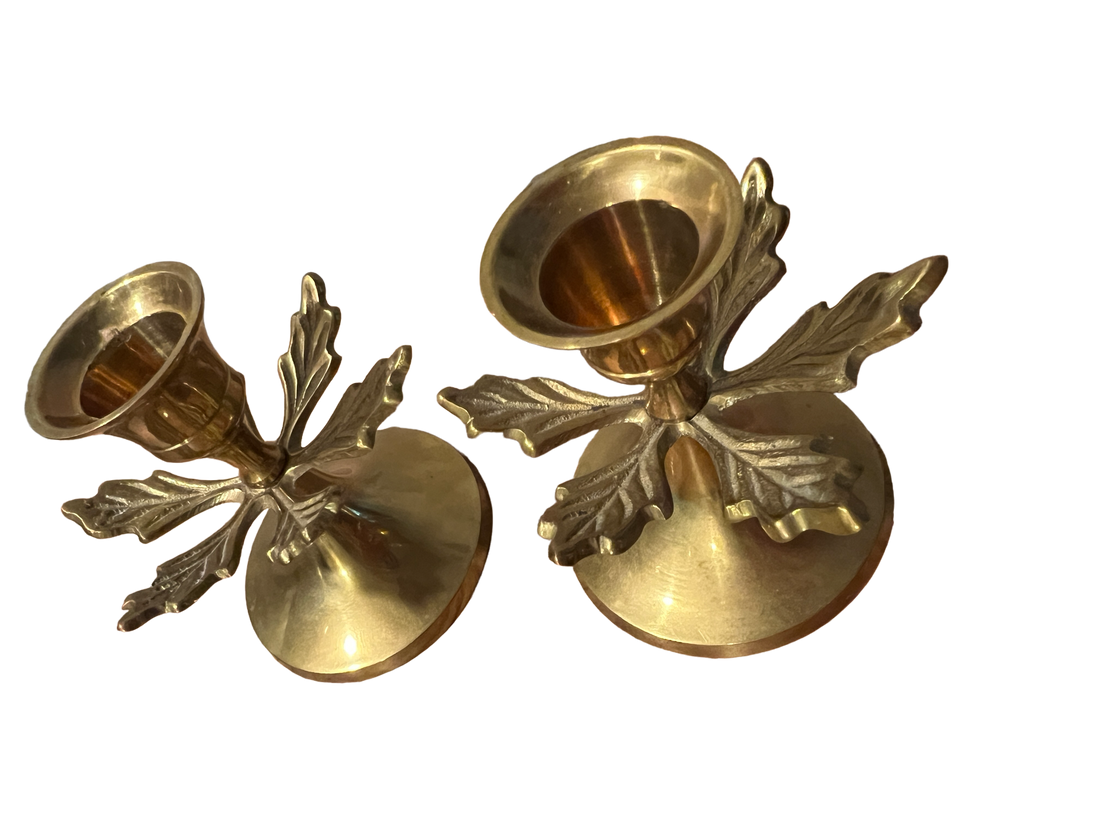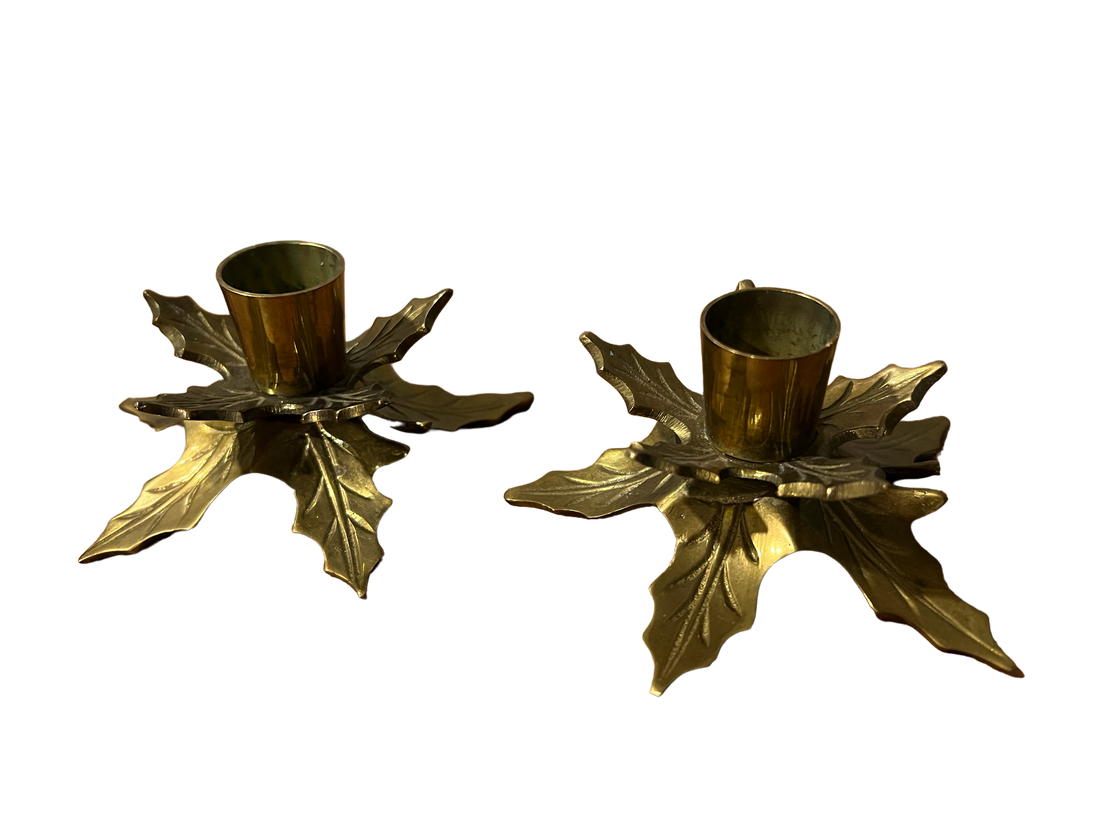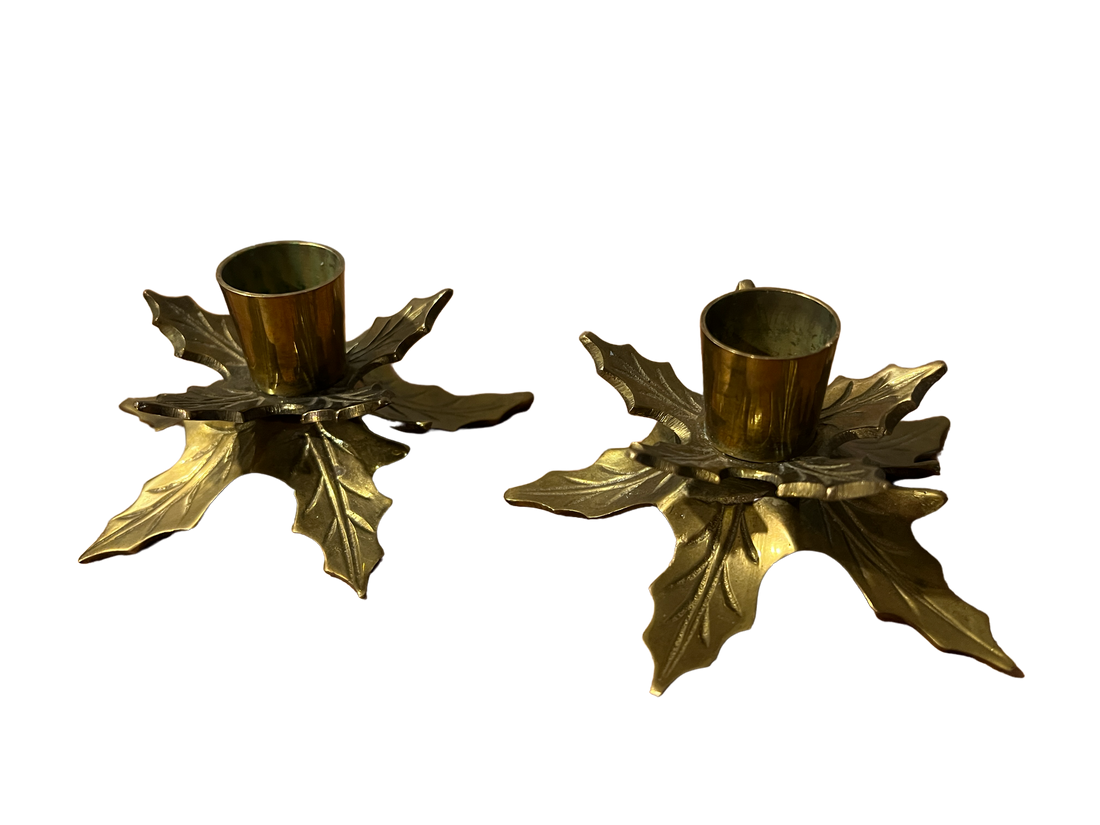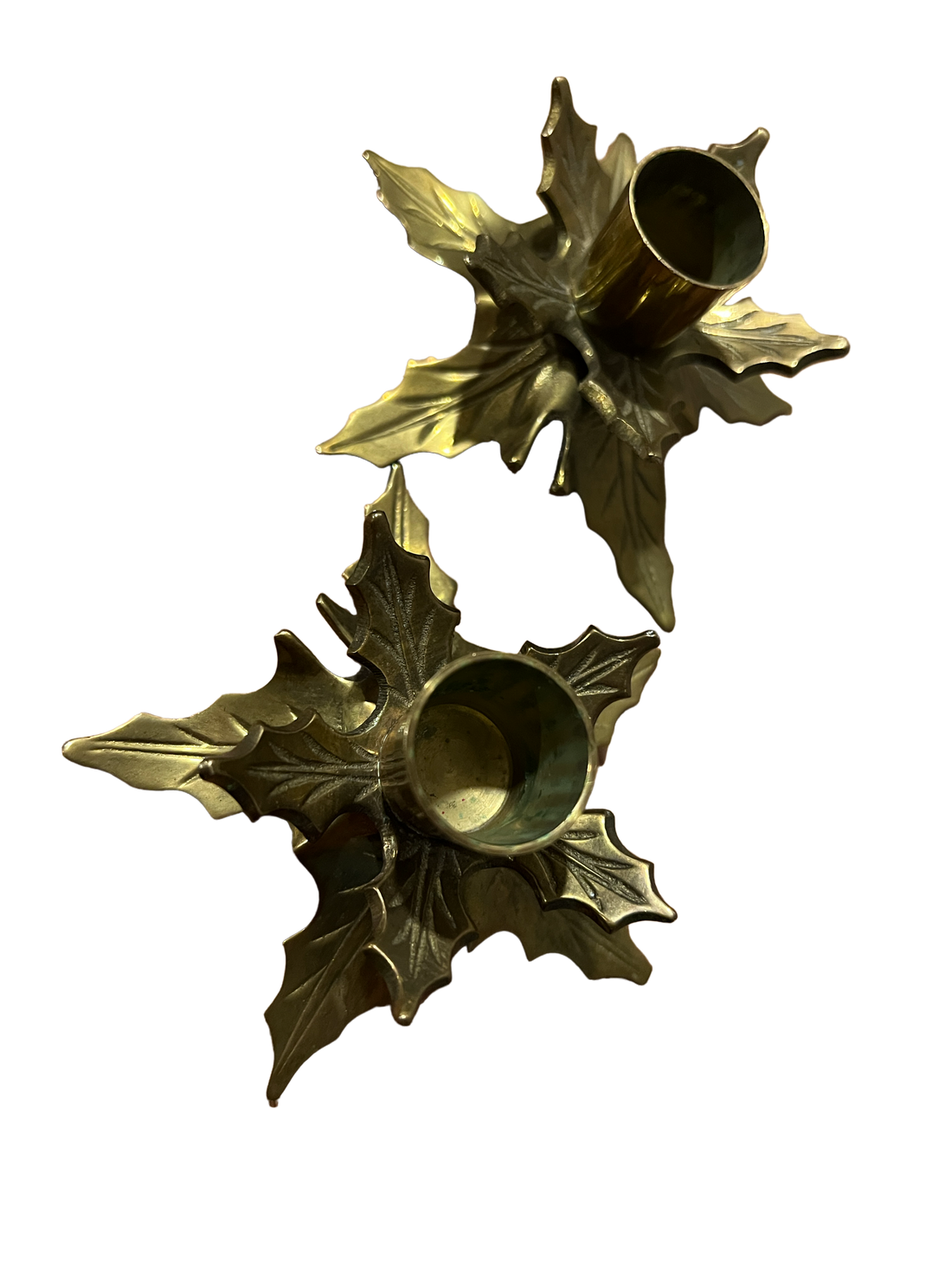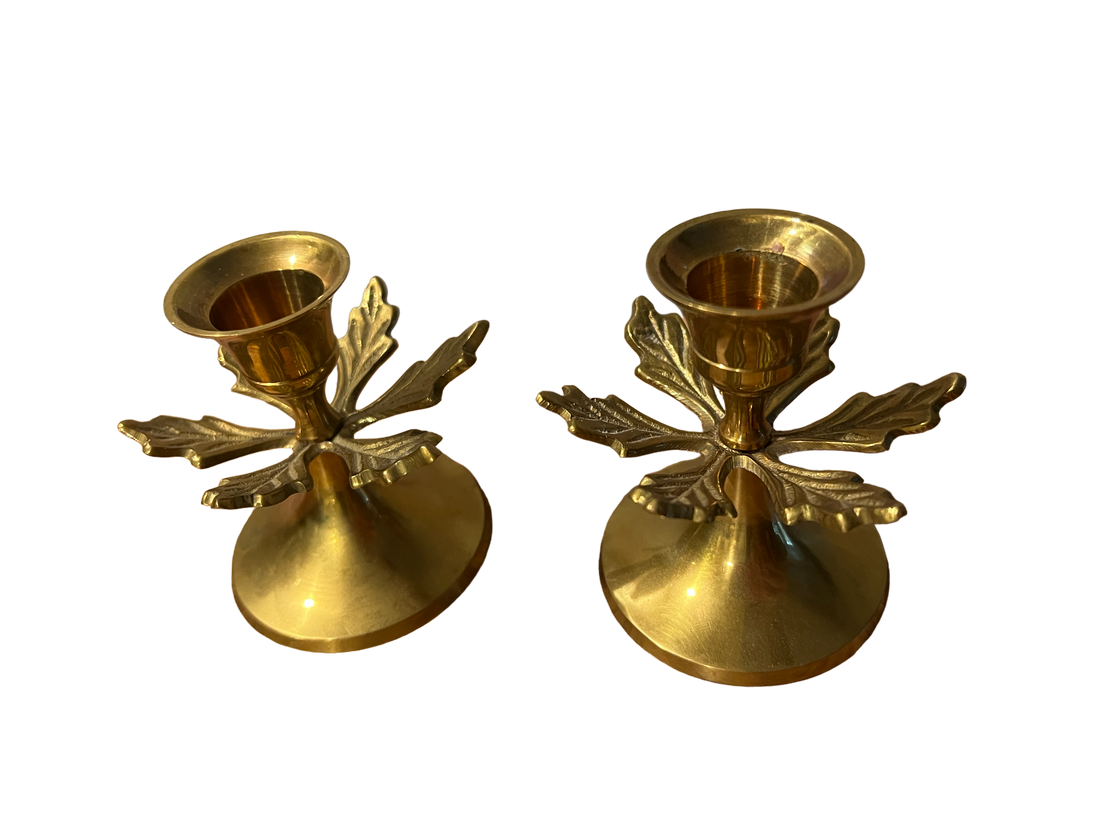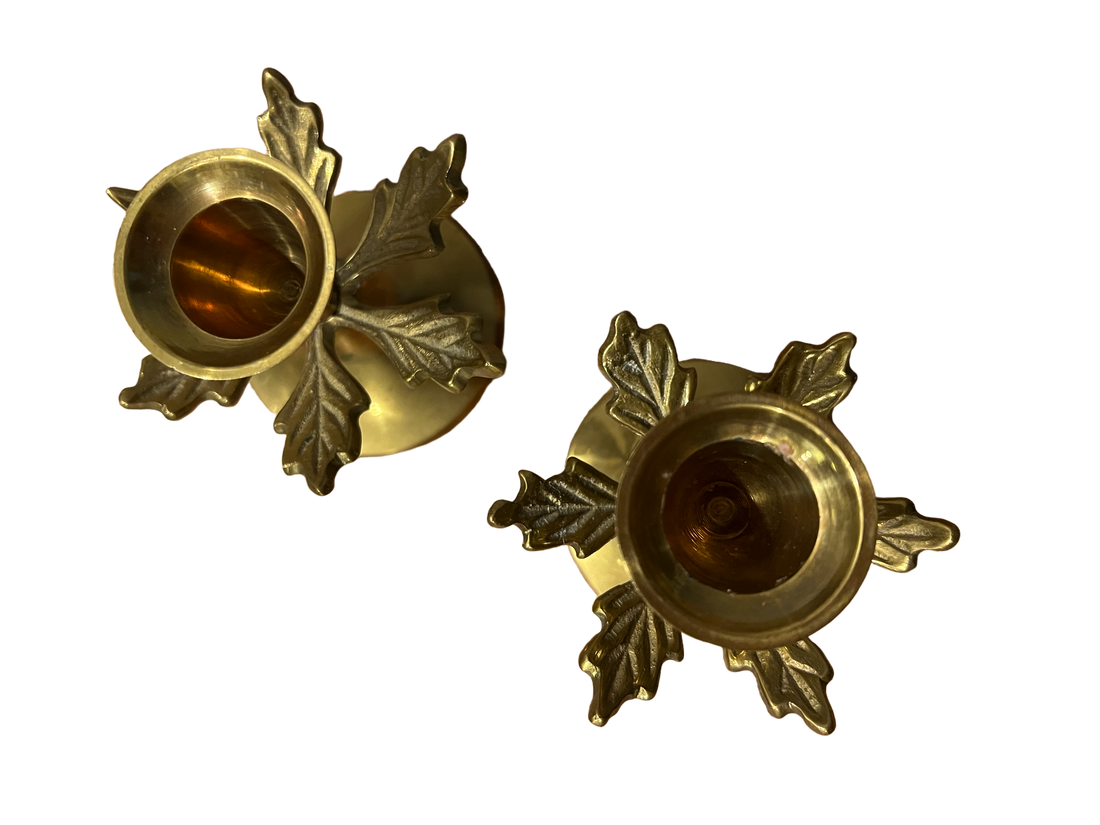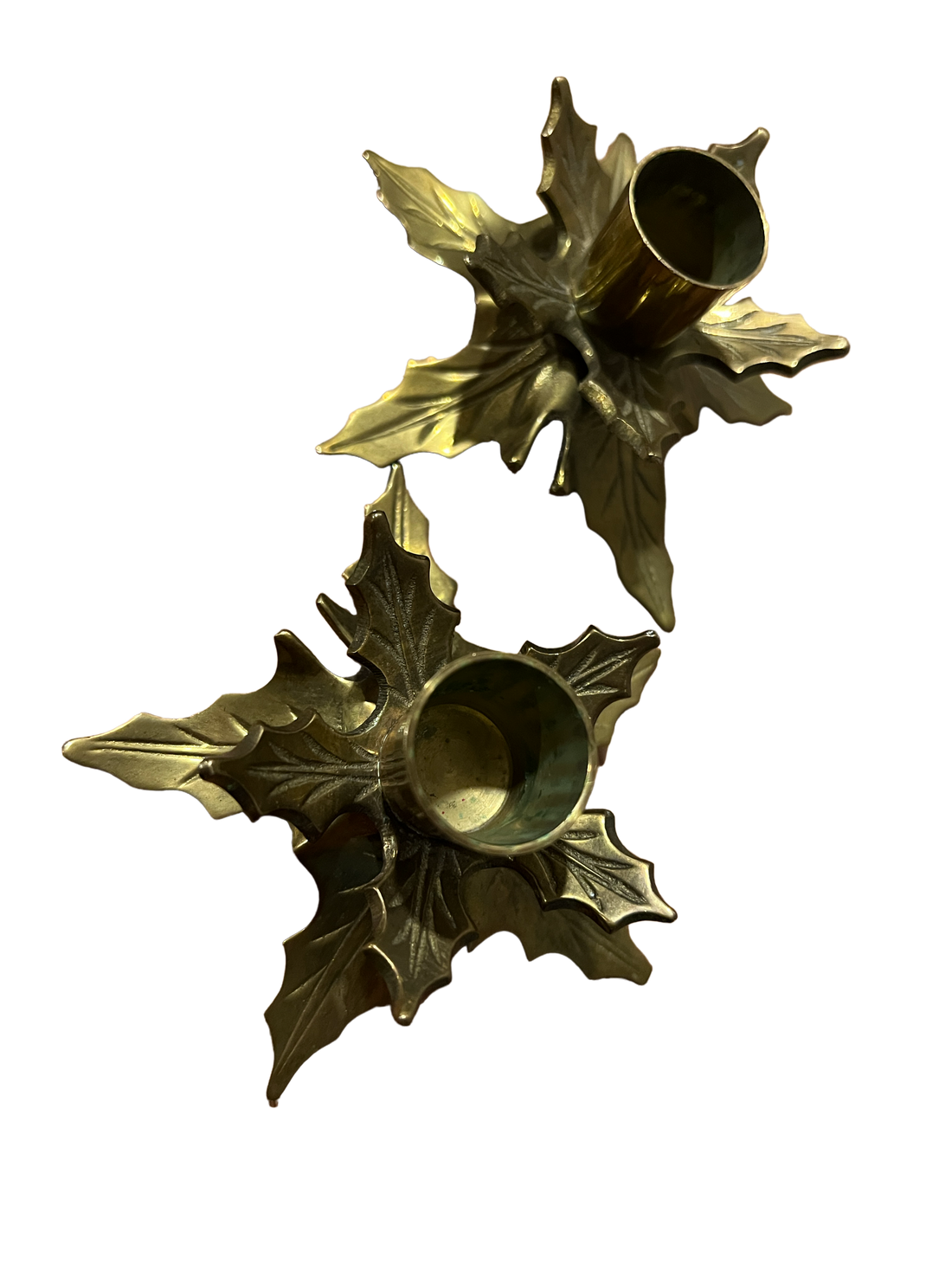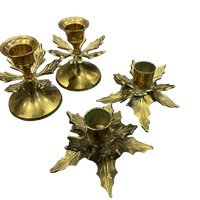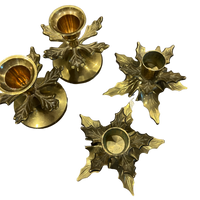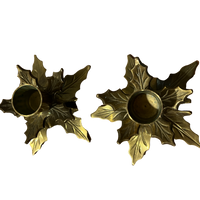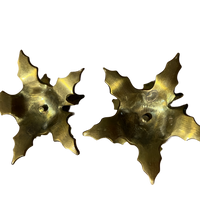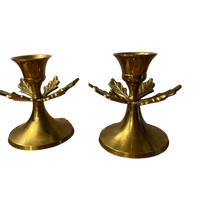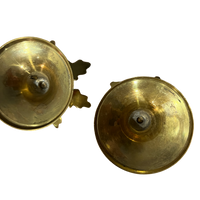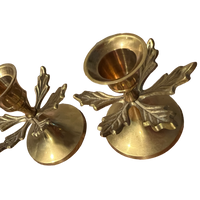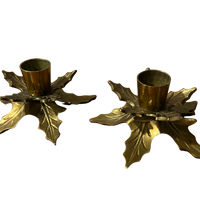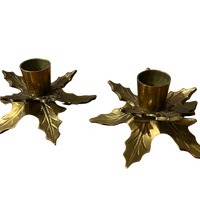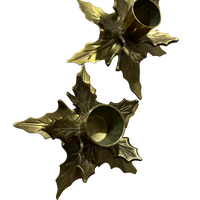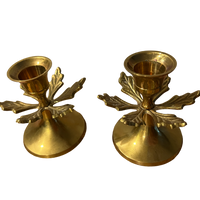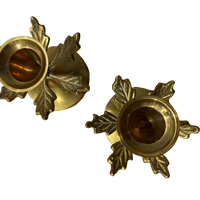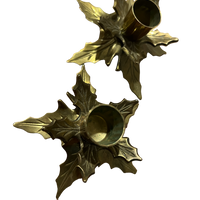 Brass Holly Holiday Leaf Candle Holders (Sold Individually)
Beautiful brass candle holders that have holly leaves surrounding the base! We love brass items as they age so well and keep their quality throughout time. This candle holder would be perfect for the holidays, or anytime! Brass adds such a beautiful color to your home and creates a sense of warmness. We have two different sets, each one is sold individually.
In great vintage quality with minor scratches that adds to its authenticity. Come as a pair. 
Tall Leaf Candle Holders Measures - 3 1/8" L x 3 1/8" W x 3" T
Candlestick hole measures - 7/8" L x 7/8" W x 1" T (the opening tapers down)
Short Leaf Candle Holders Measures - 4" L x 4" W x 1 5/8" T
Candlestick hole measures - 7/9" L x 7/9" W x 1" T