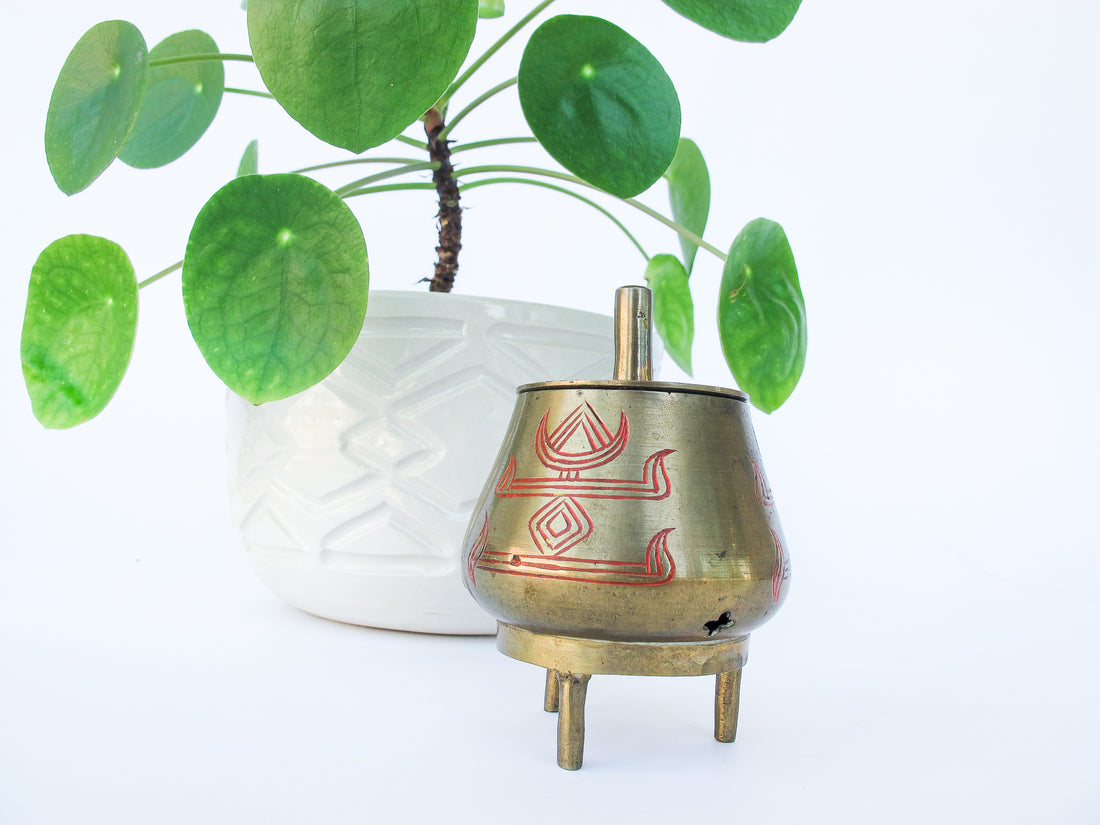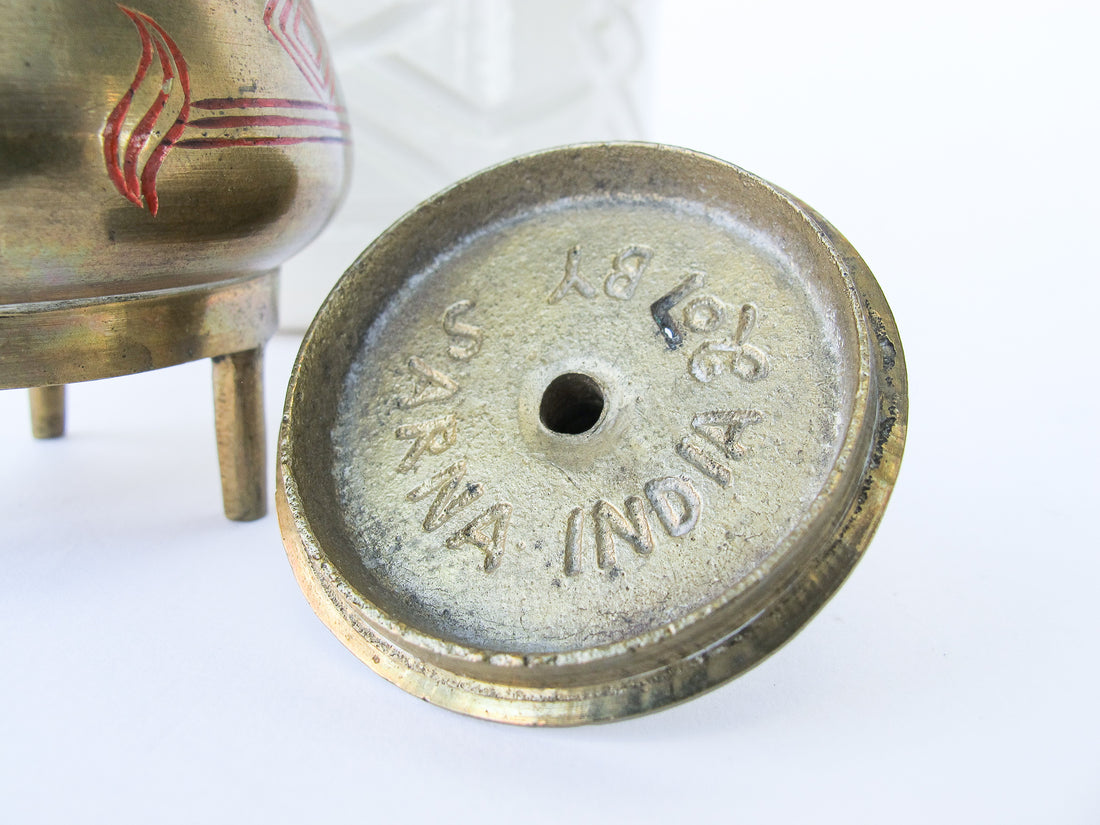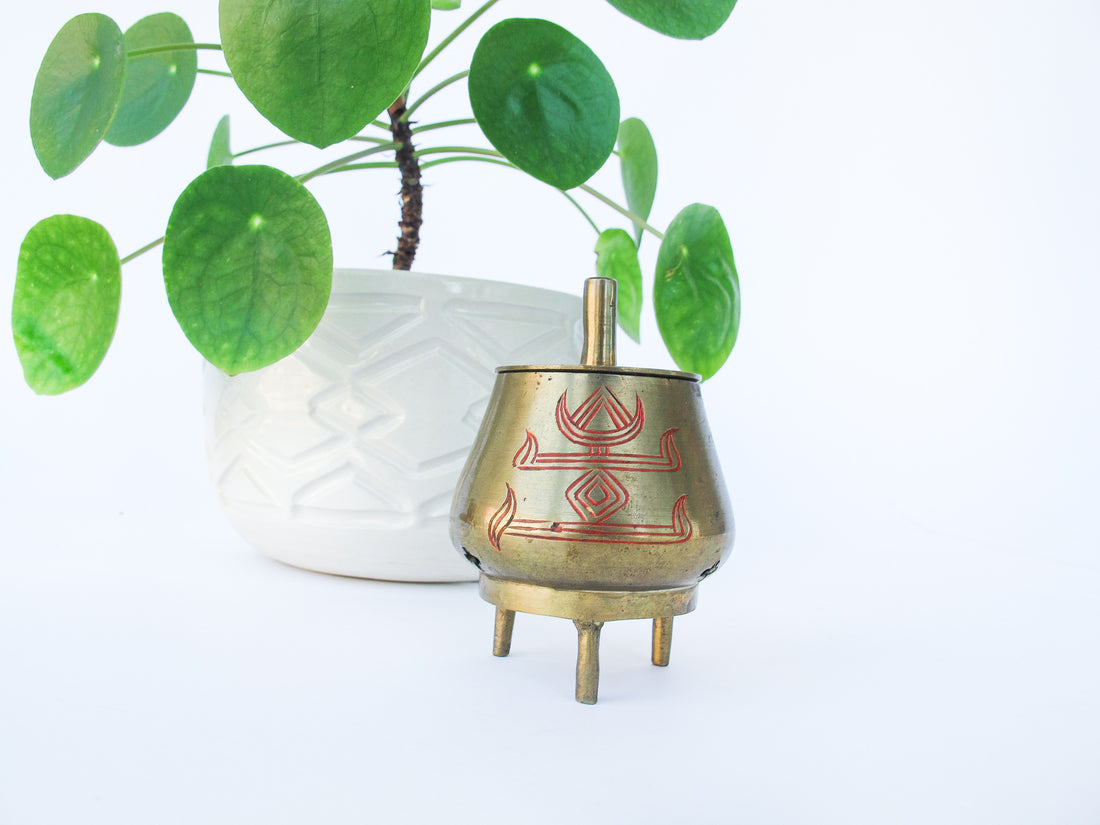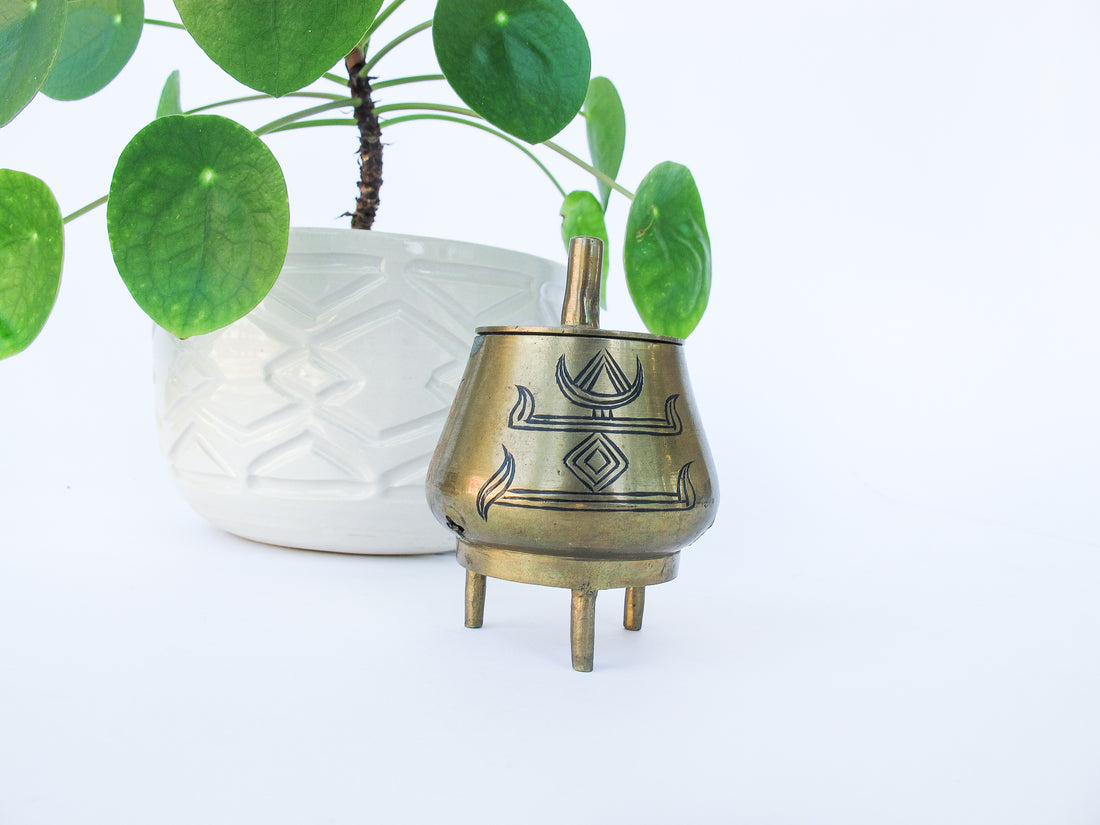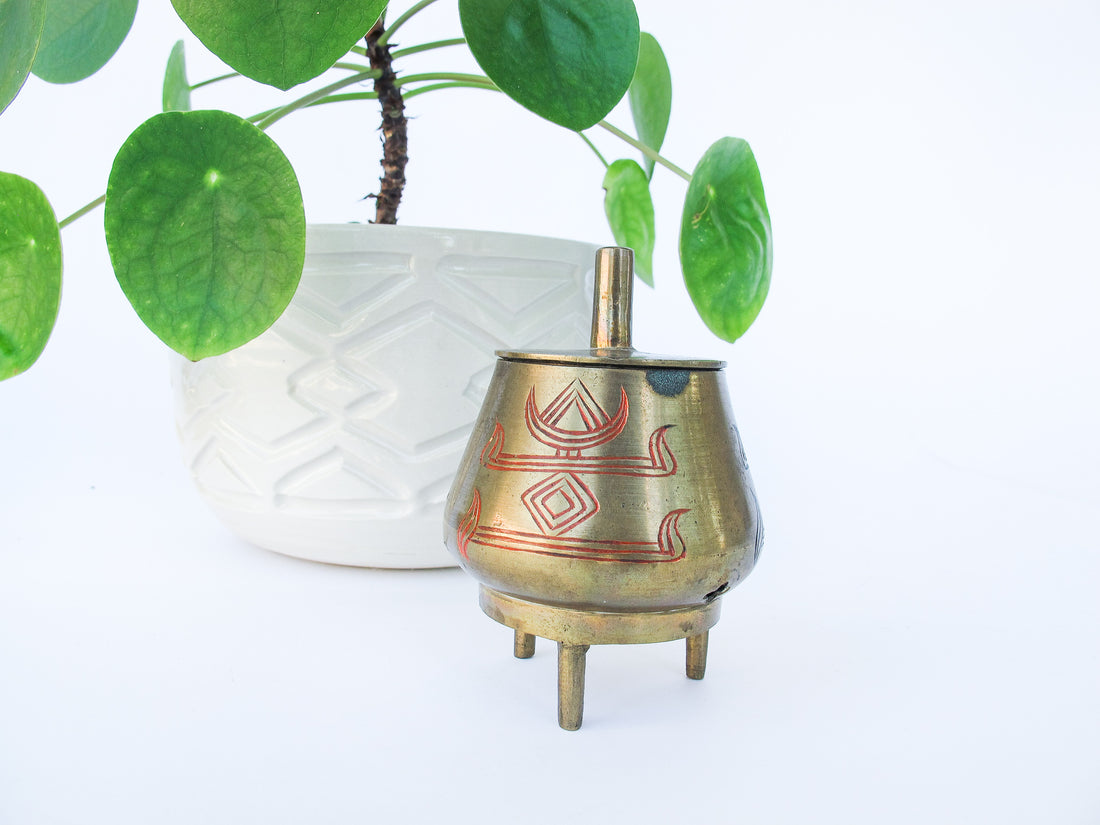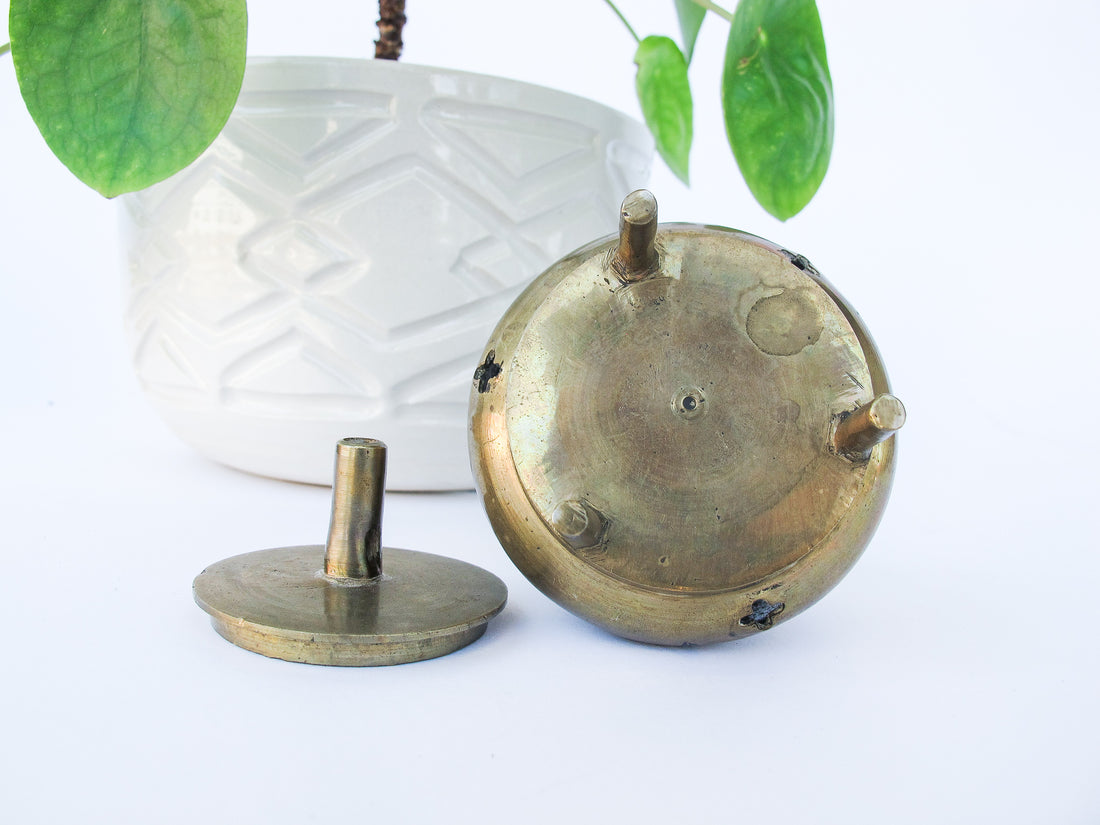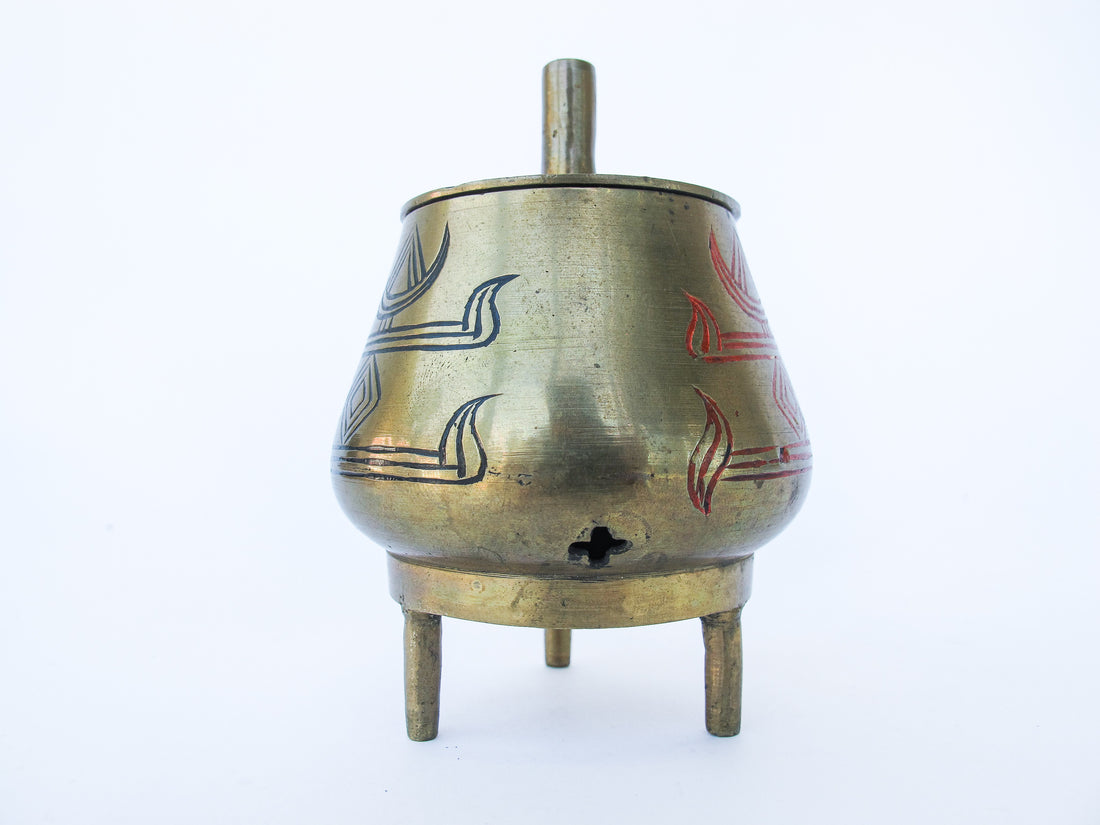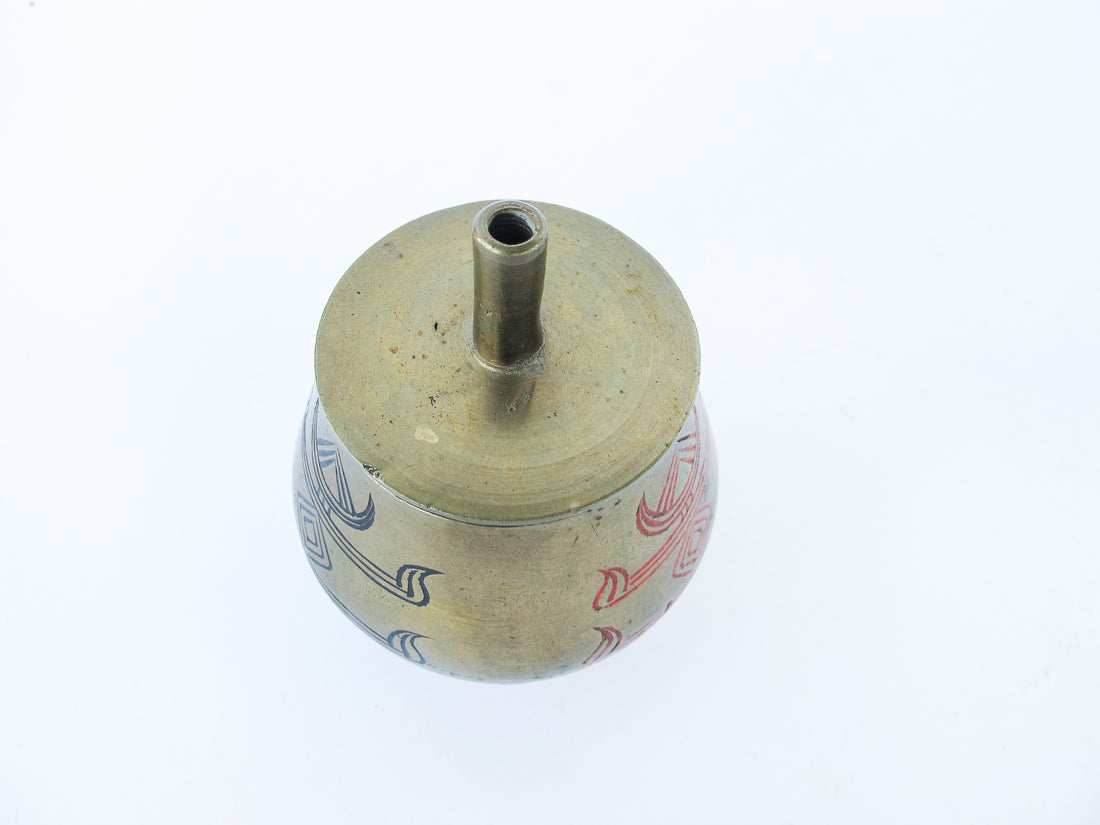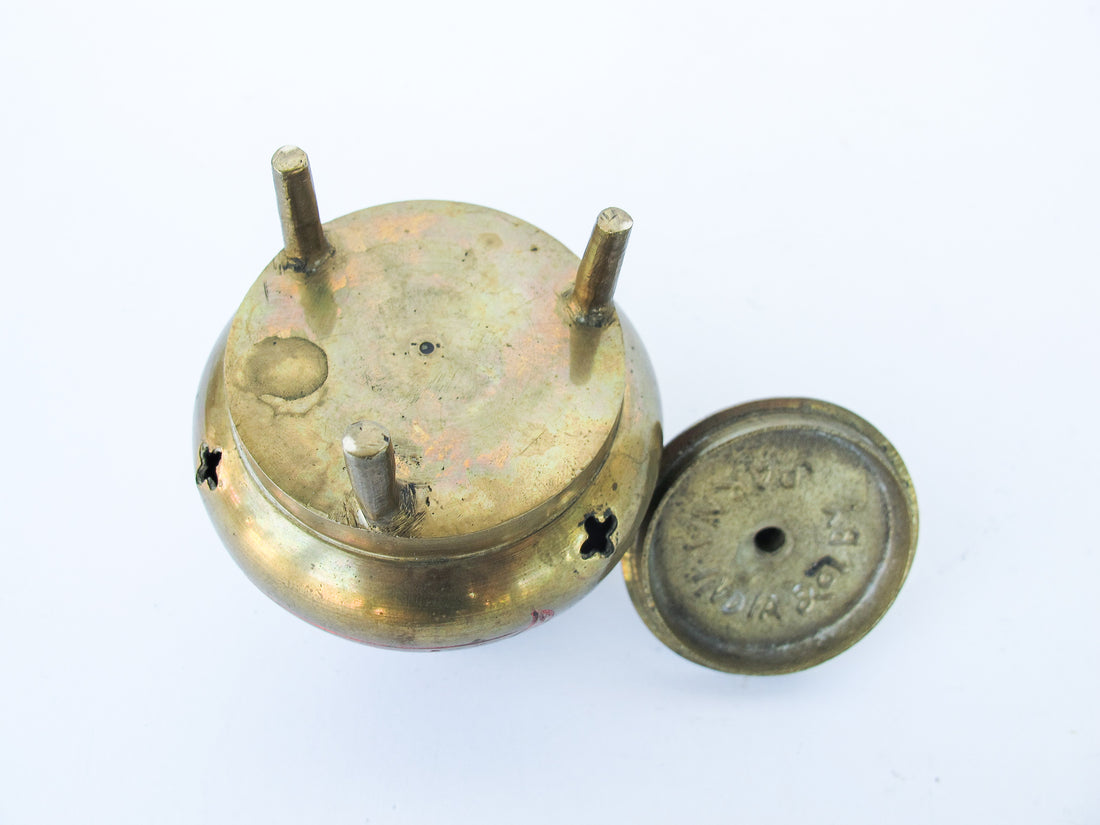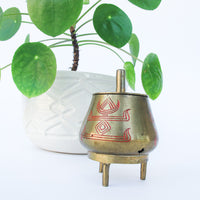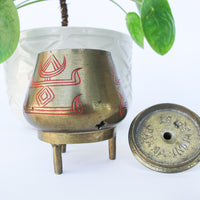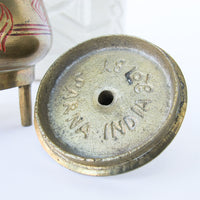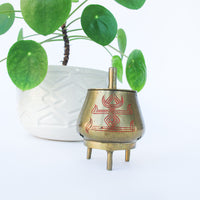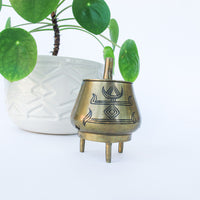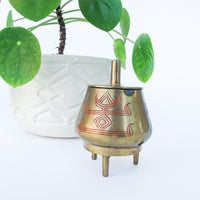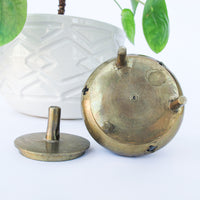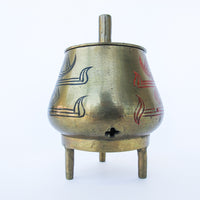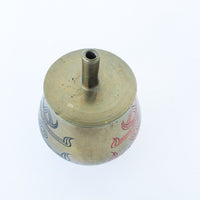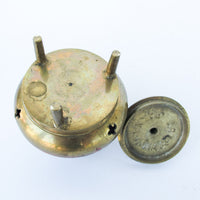 Brass Incense Holder - Market Sarna India 207
We love the look of this vintage solid Brass incense holder. It was originally made in India. has Sarna 207 stamped on the bottom of the lid. Can hold incense cones and sticks. 
Features enameled colorful etched designs on the side in blue and red. Has some normal oxidation that you could polish back up to a shiny brass finish. 
Measures - 2.75" bottom D X 2" D Top X 4" H