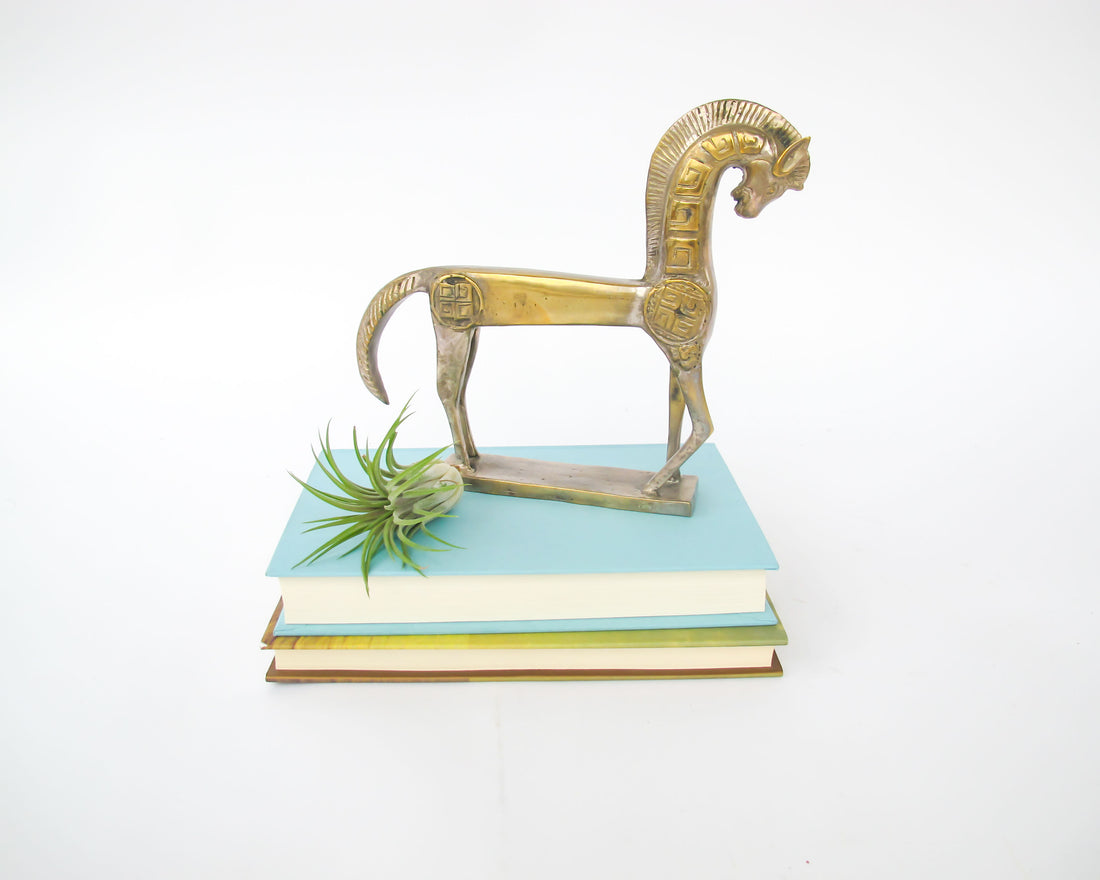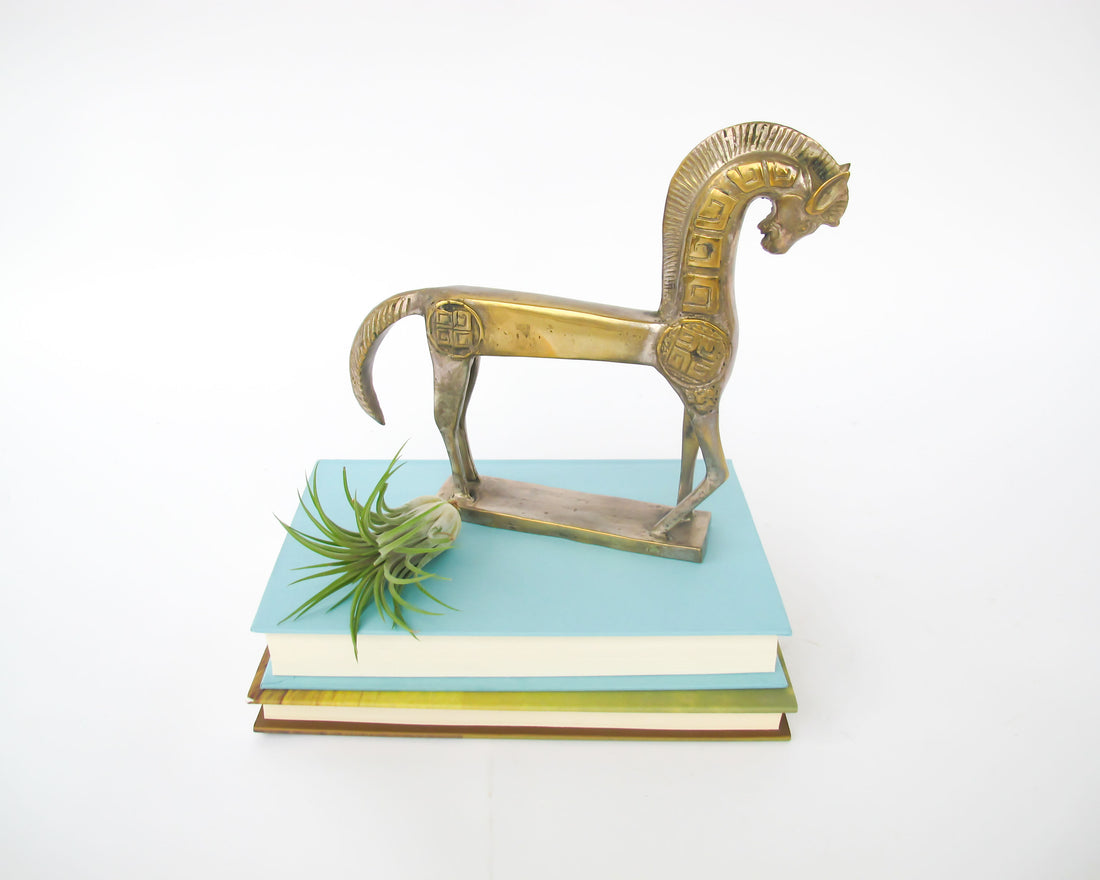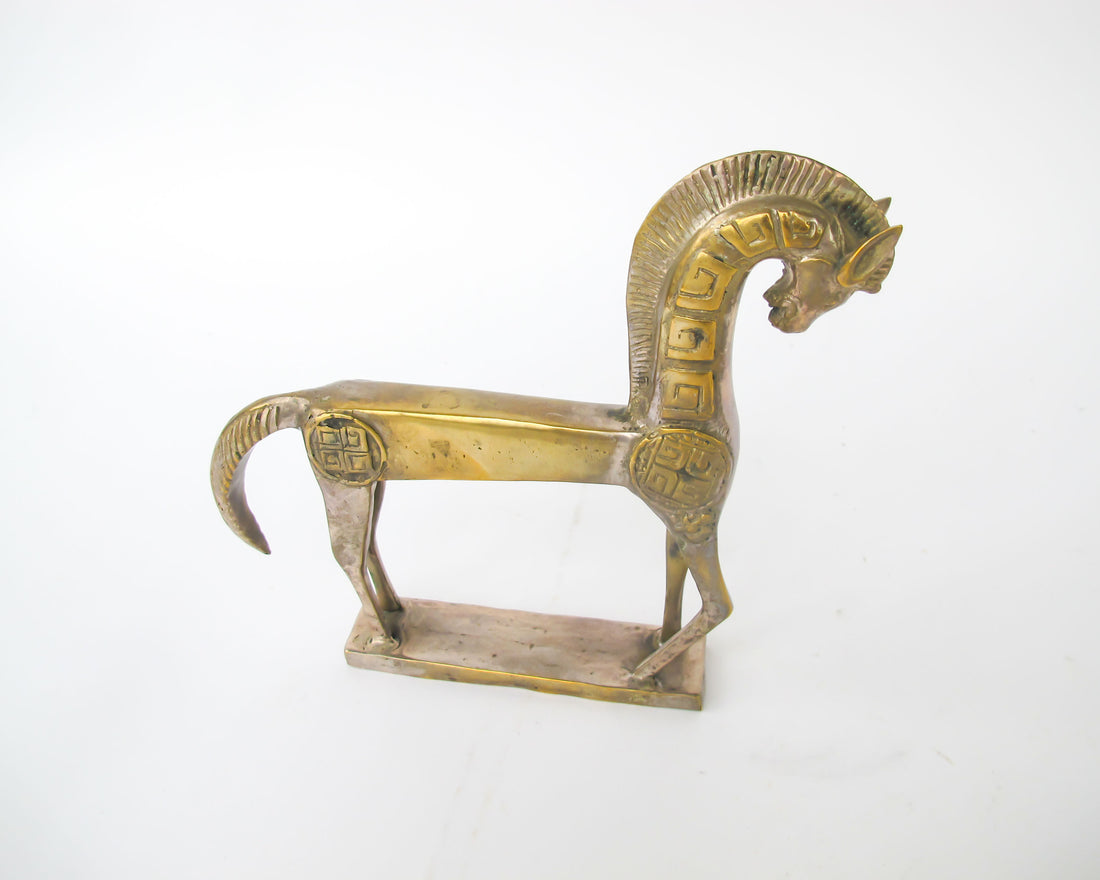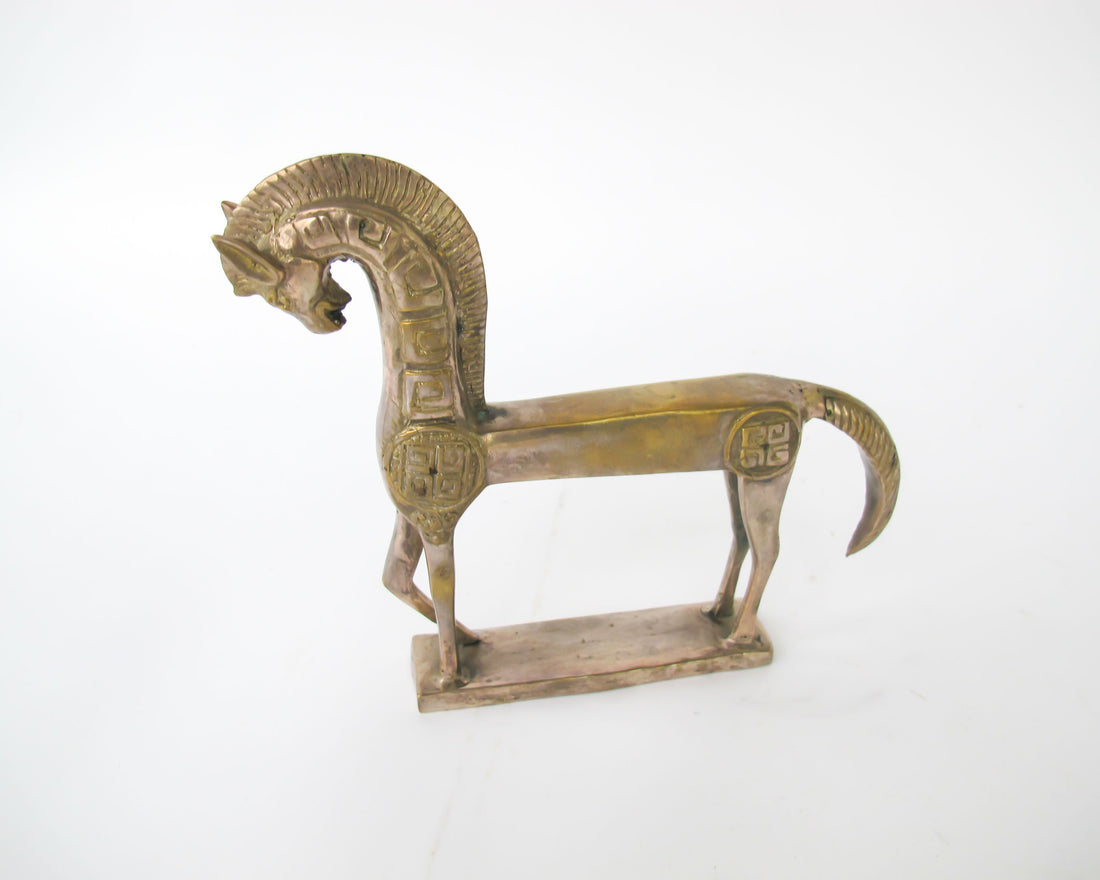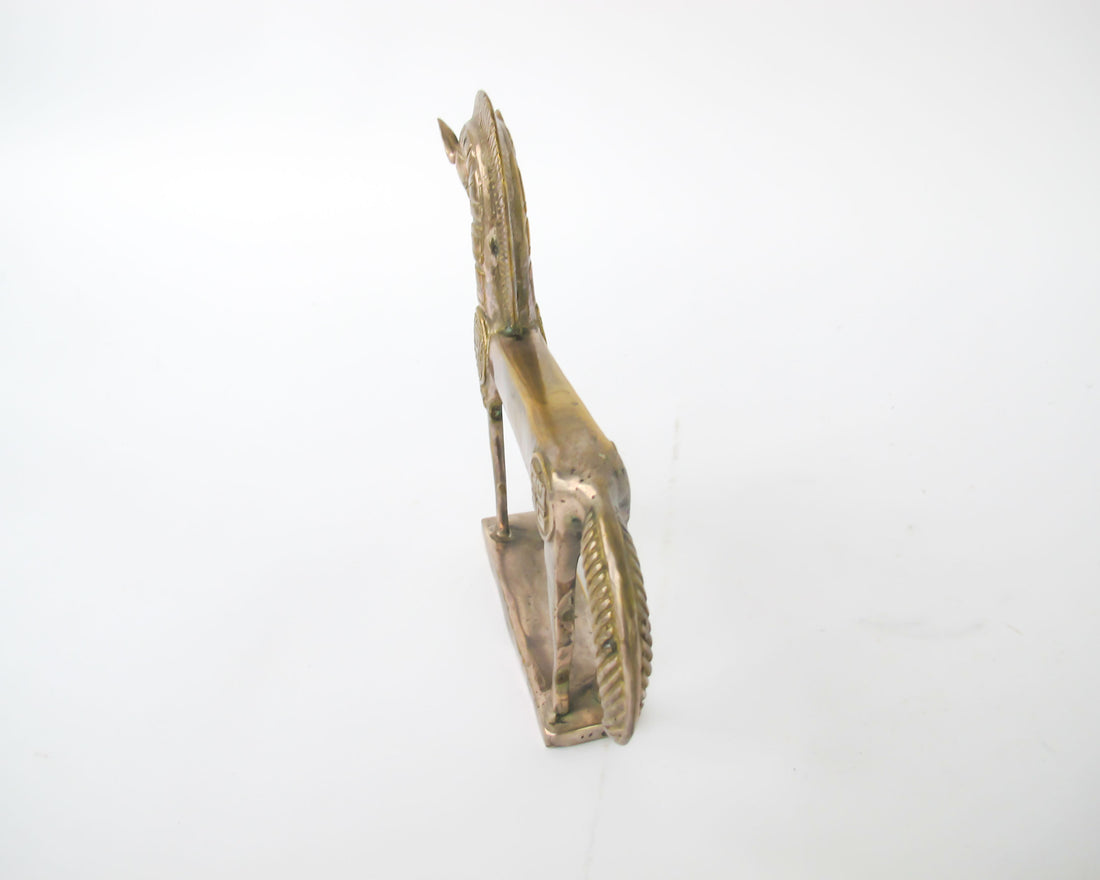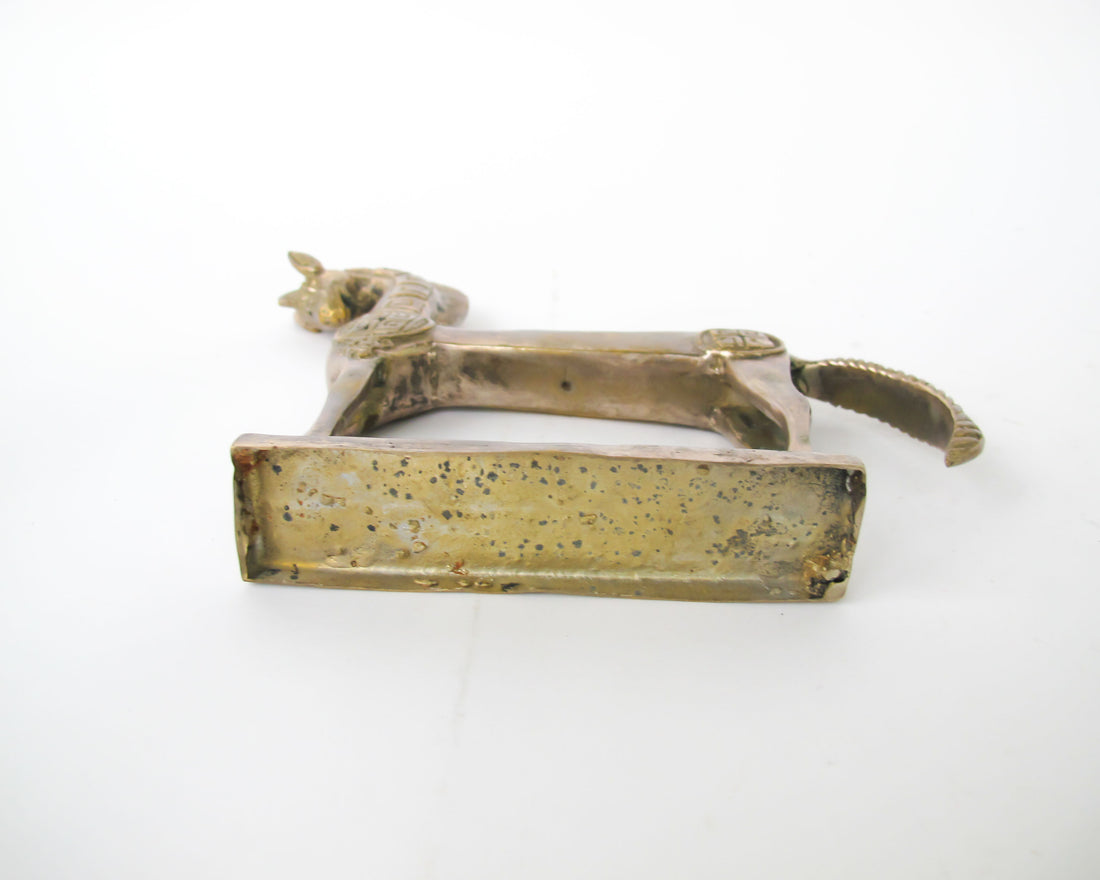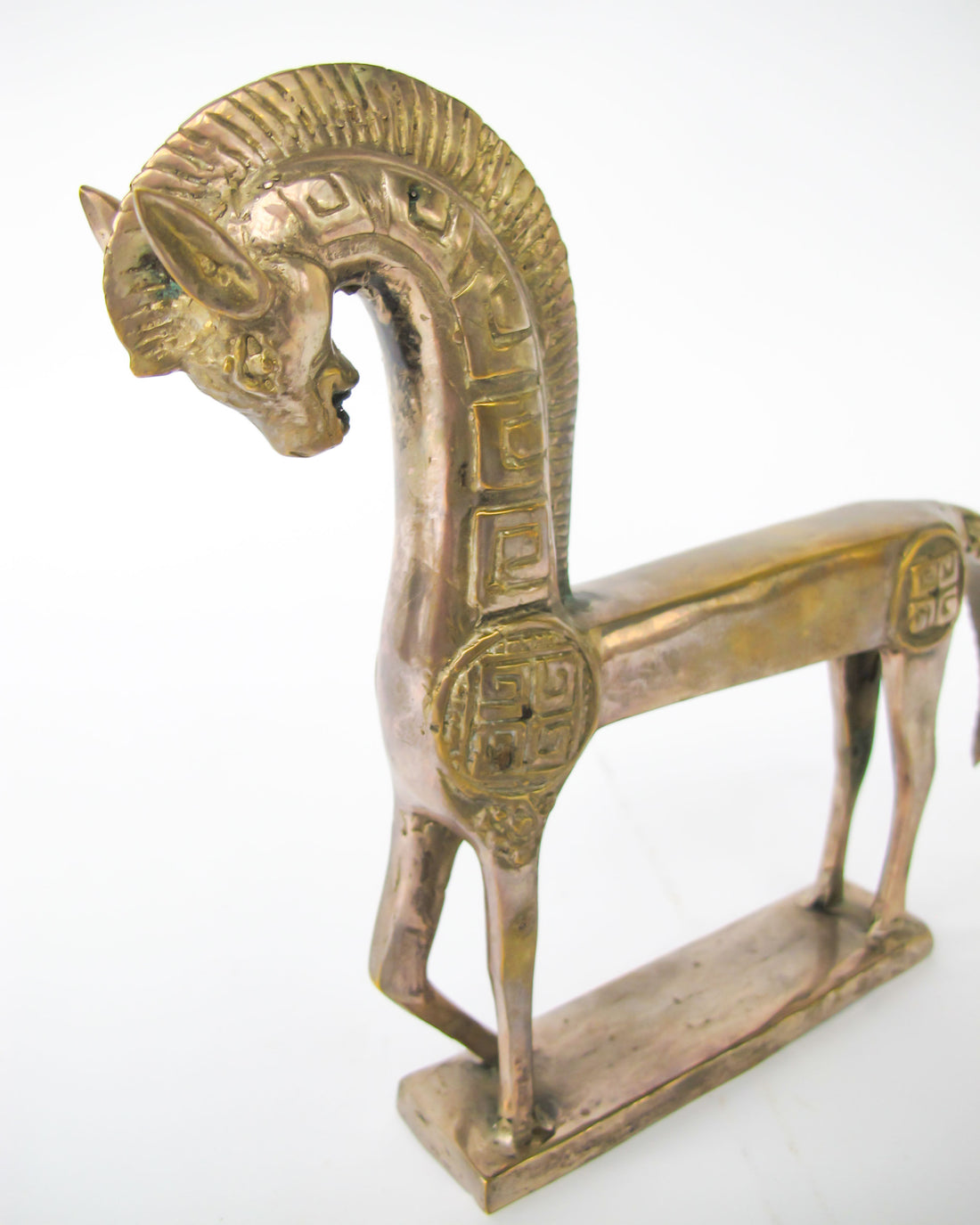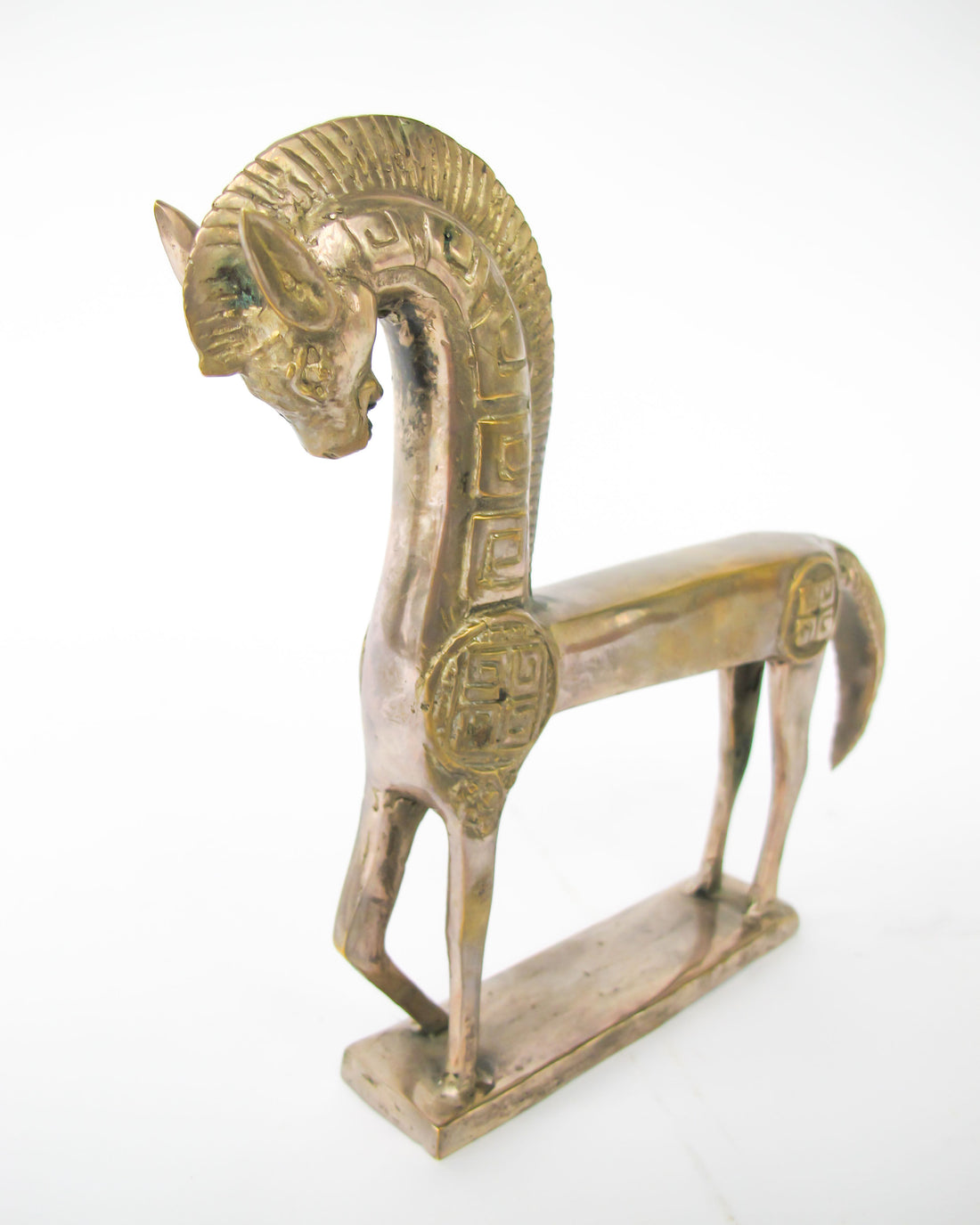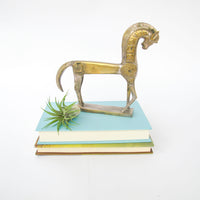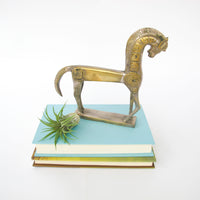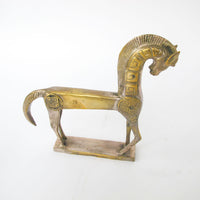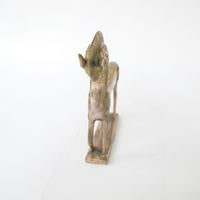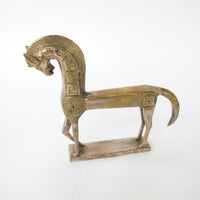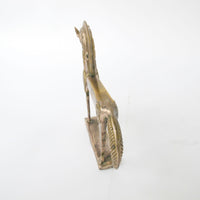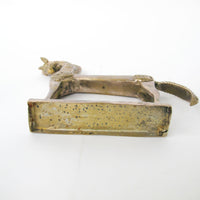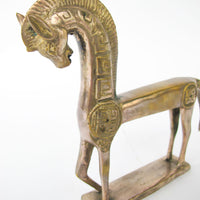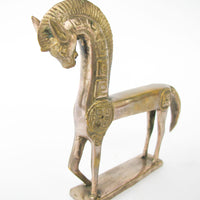 NEW - Vintage Brass Horse
Beautiful Asian inspired brass horse. Features intricate and unique detailing. The brass horse has a vintage and aged patina which would add a beautiful touch to your home decor. It is long and skinny and is help upright by the brass plate base attached to all four feet.  We love the elegant sophisticated look of this piece. Perfect for any coffee table or shelf.
Has some character markings and detailing around the front and back of the piece.
This piece could be used in any space in your home.

Measures - 9" L X 1.5" W X 7.25" H