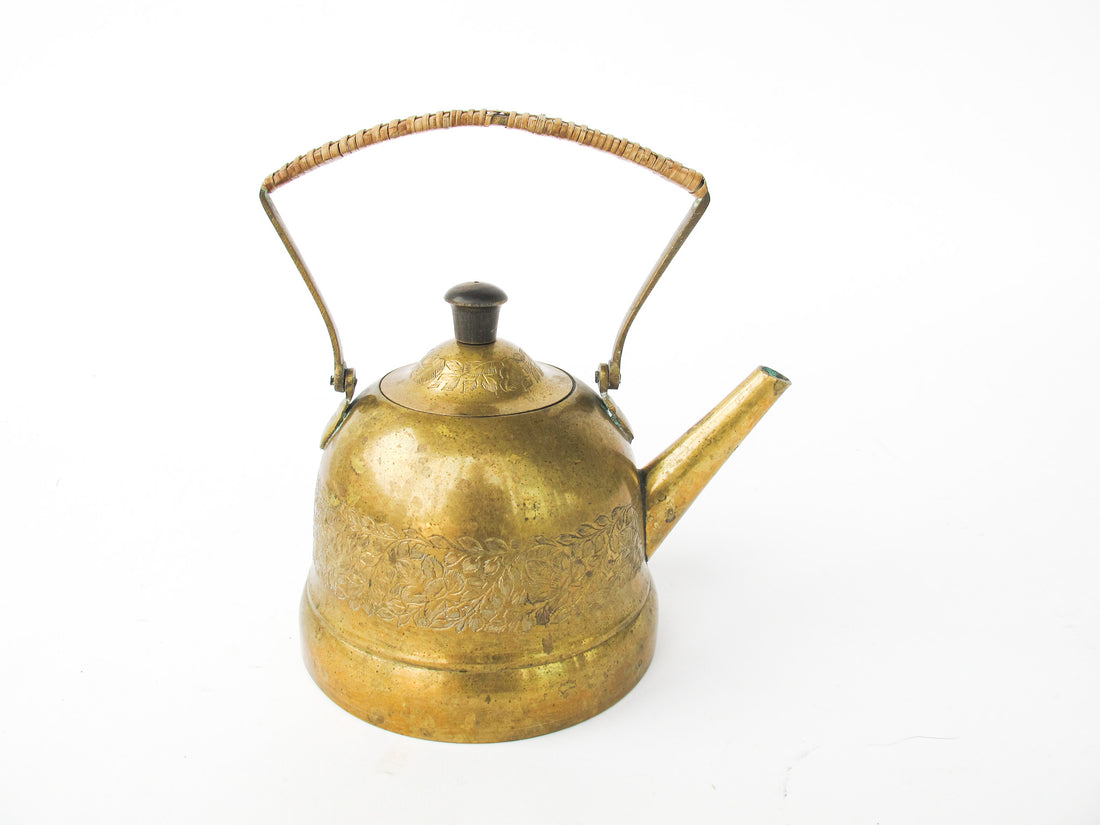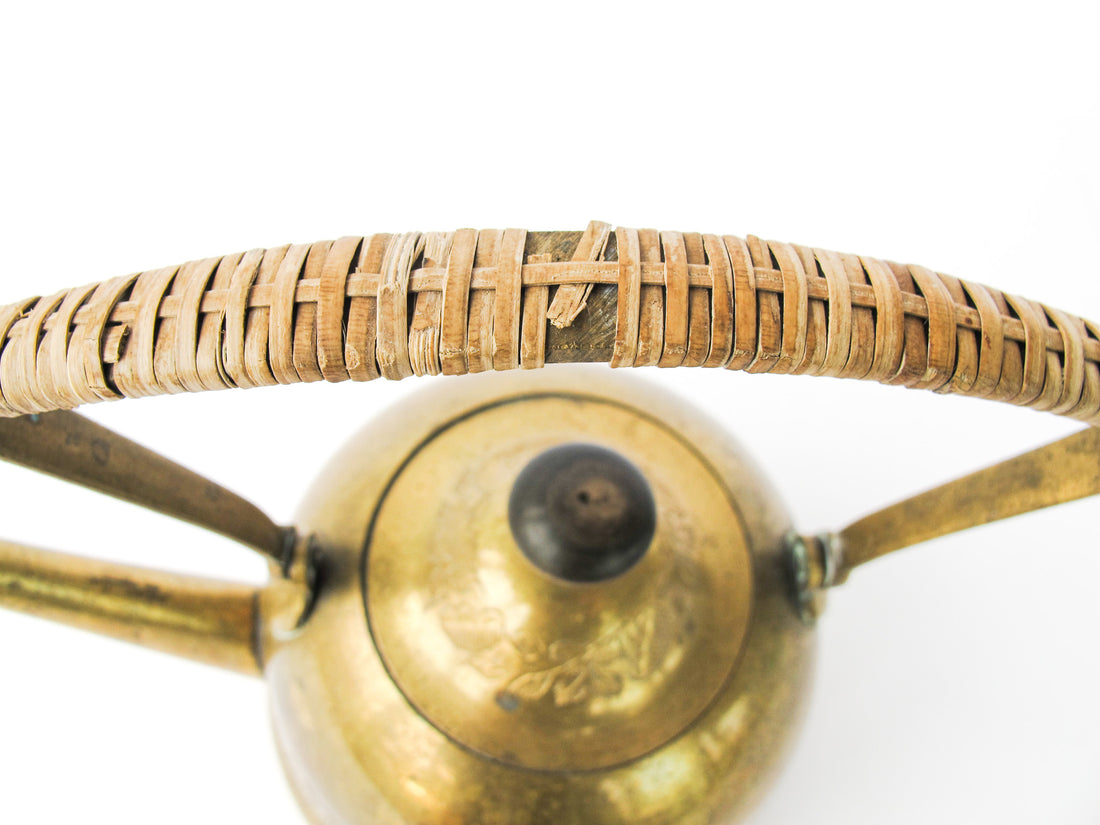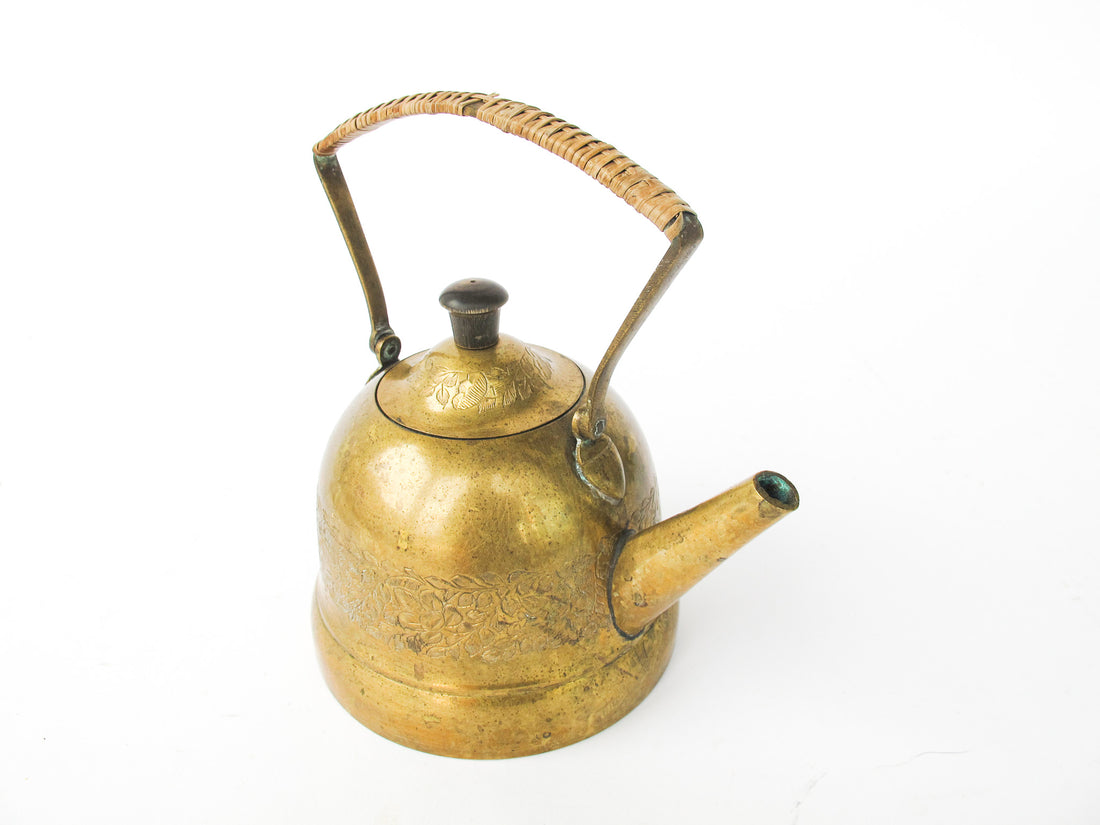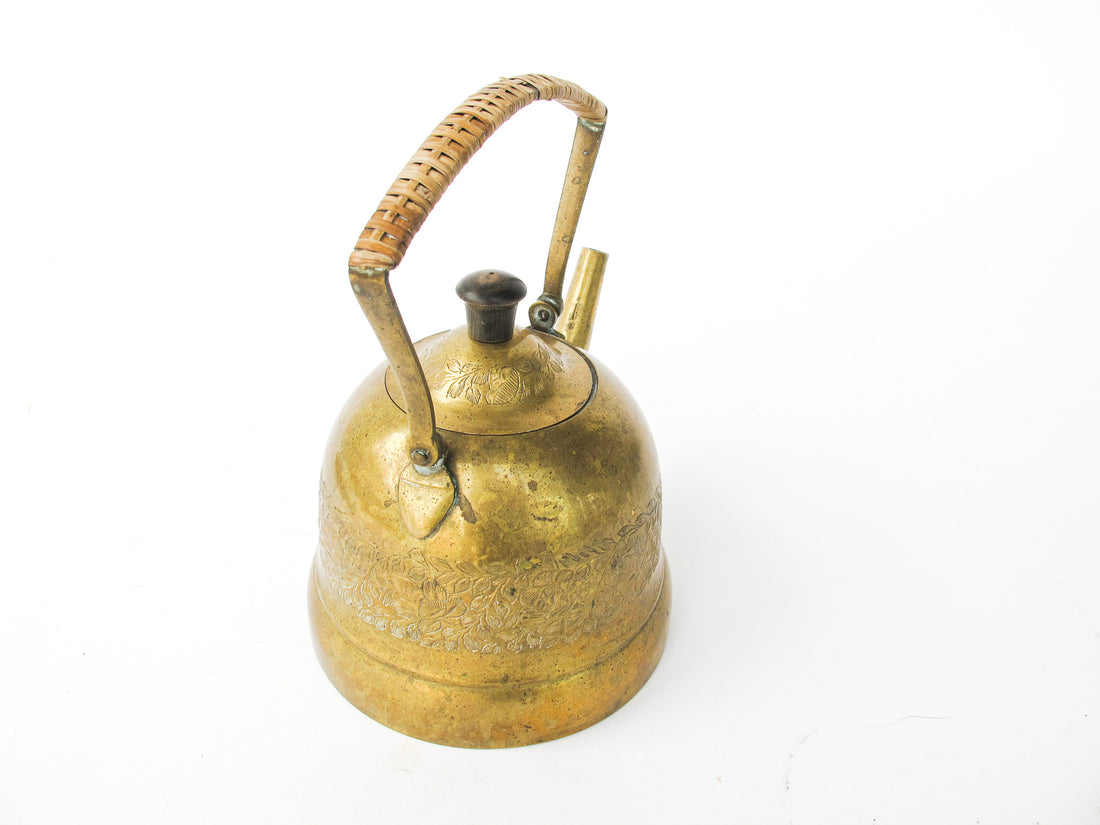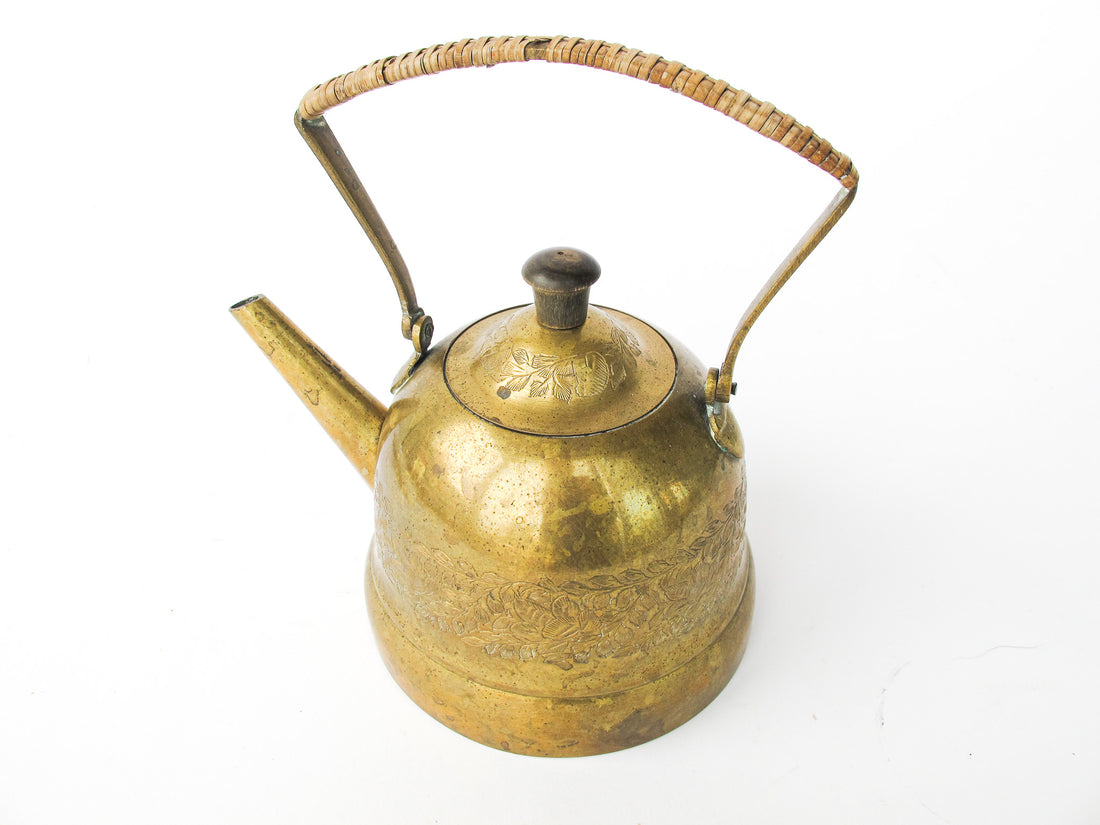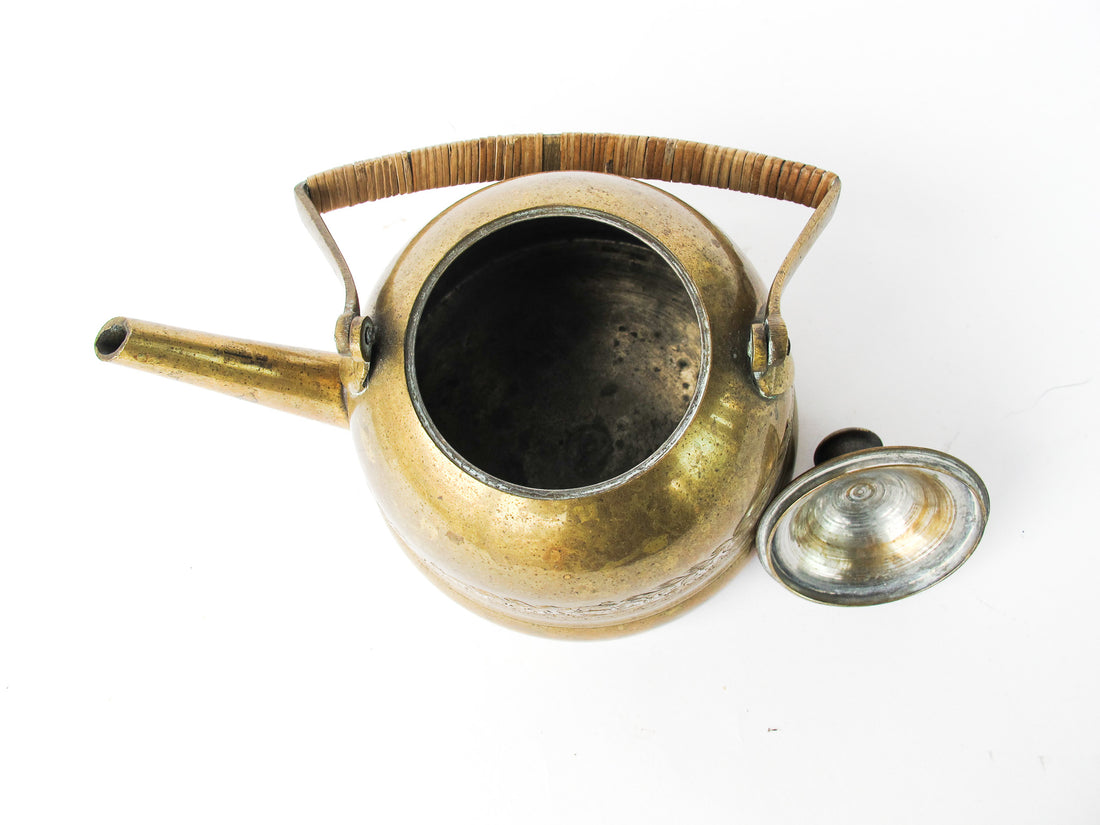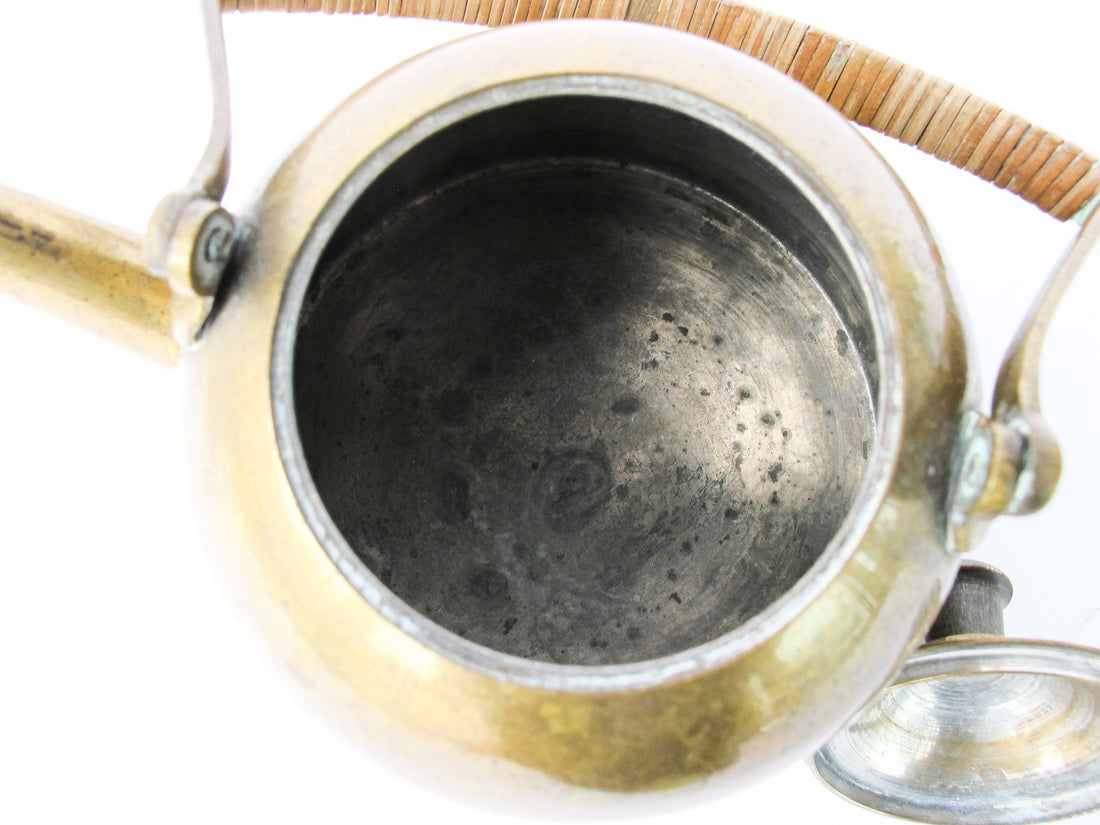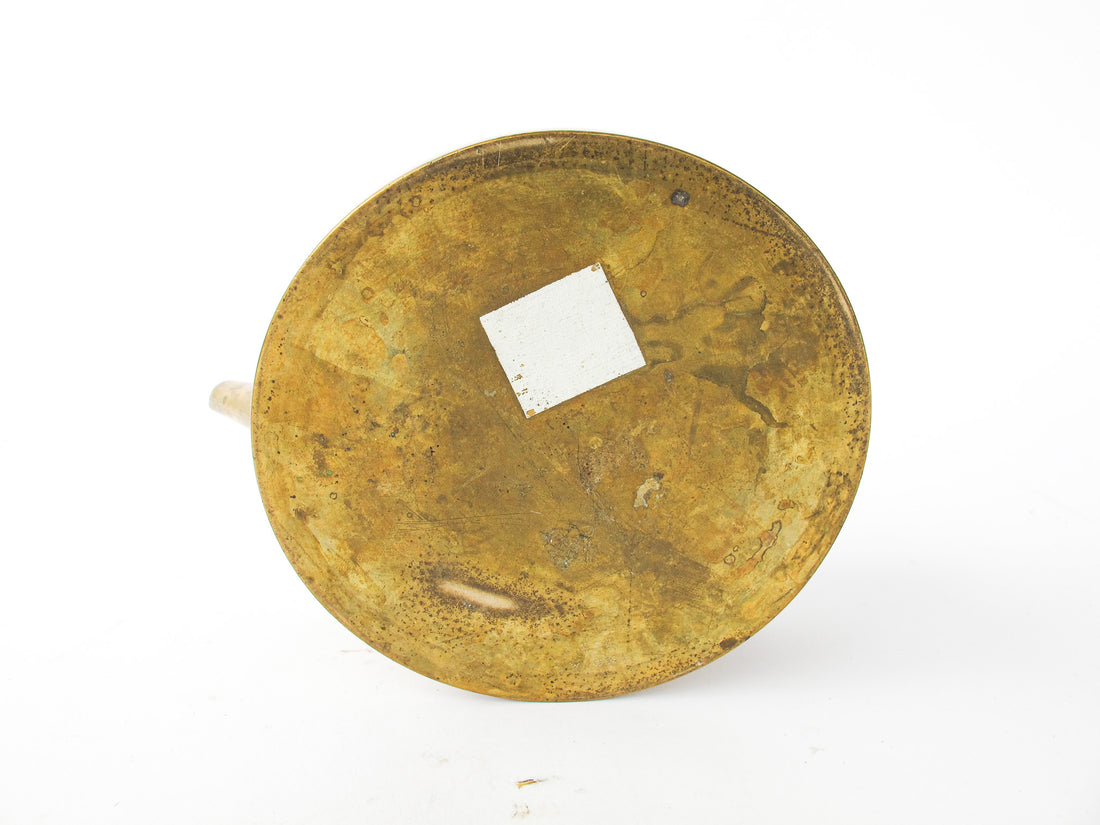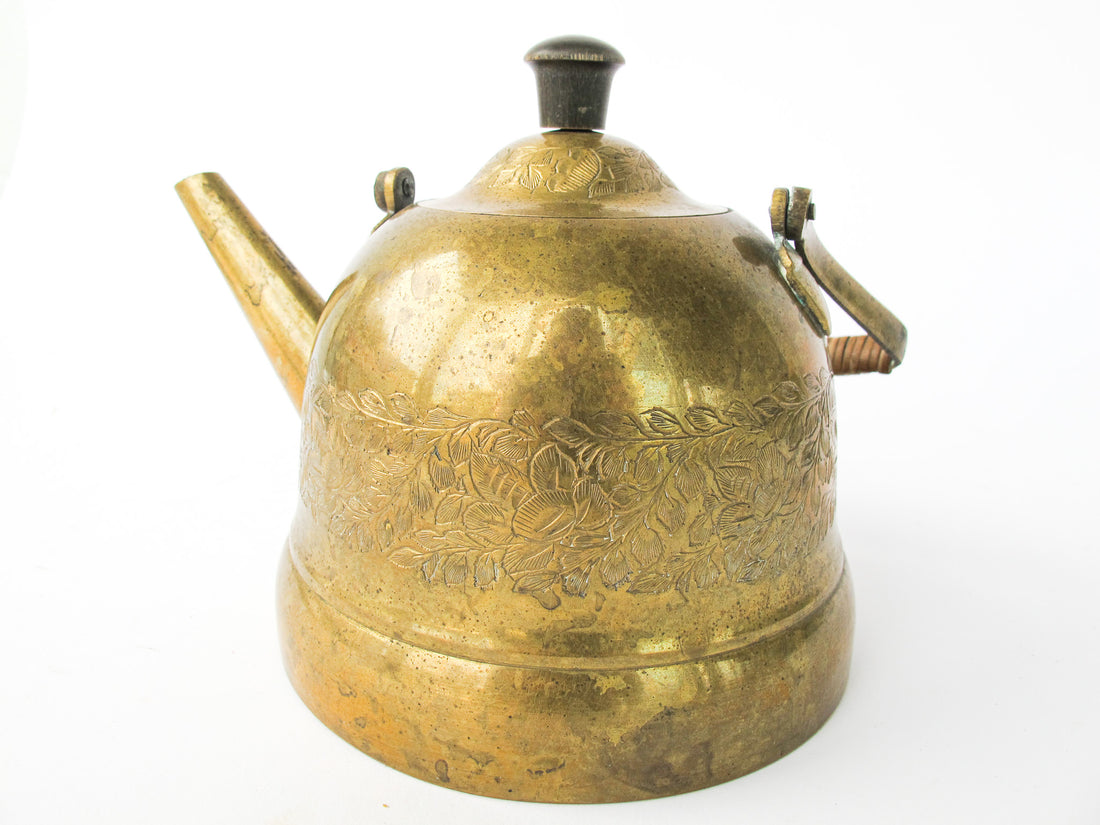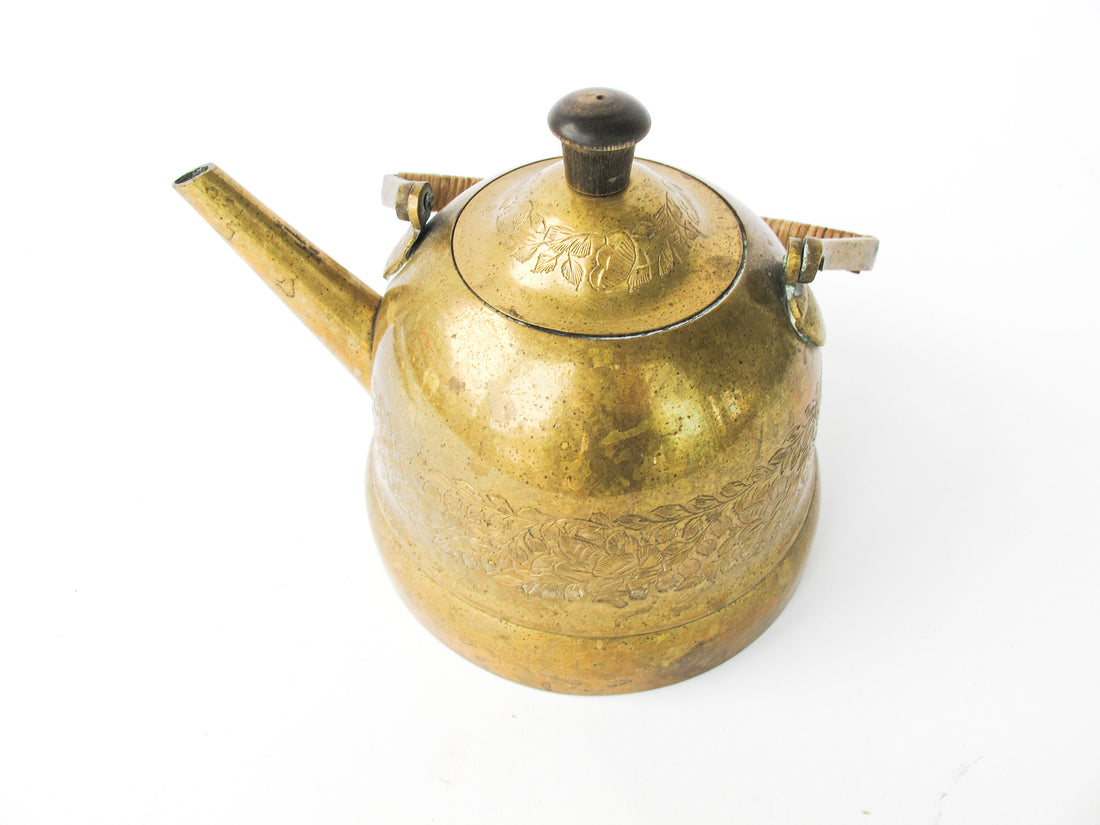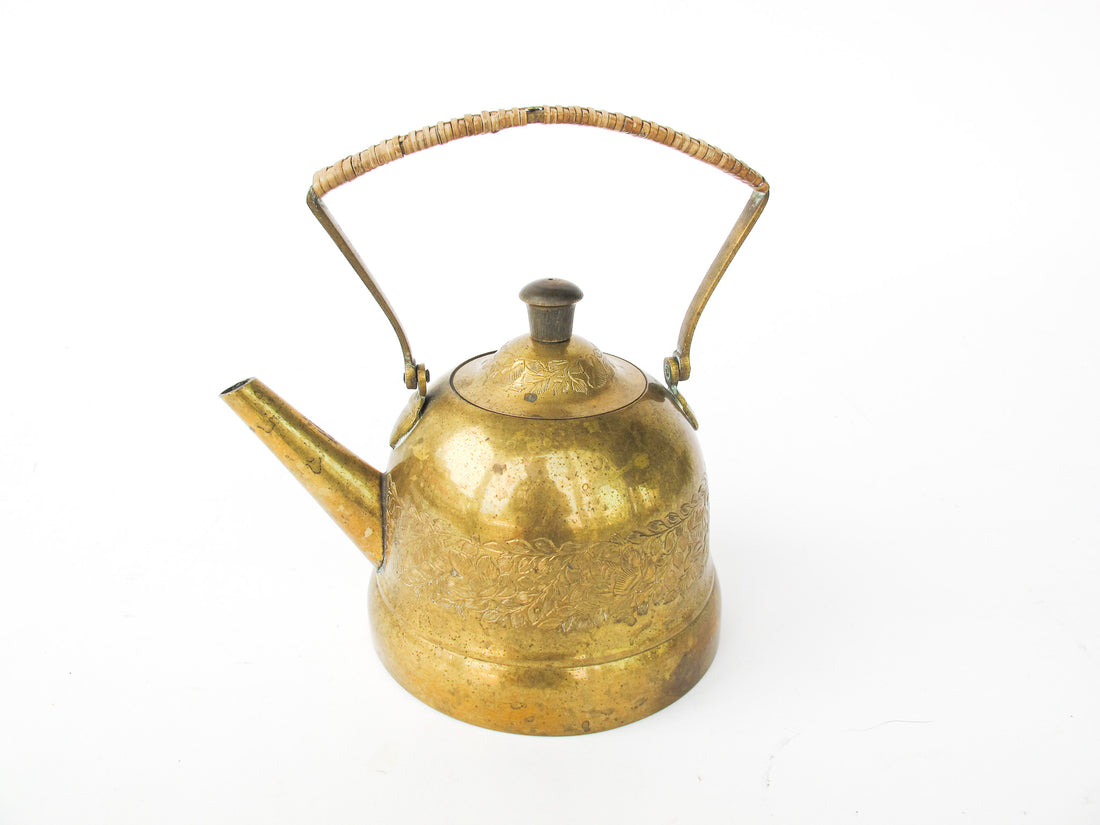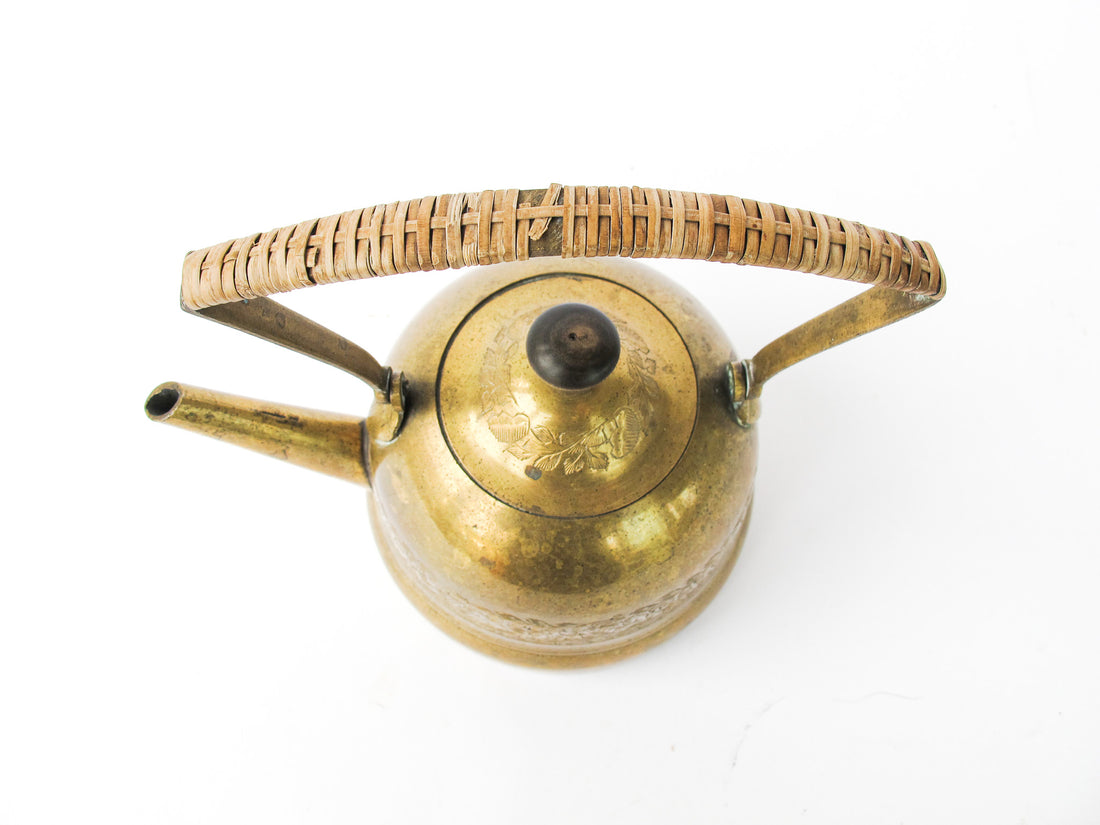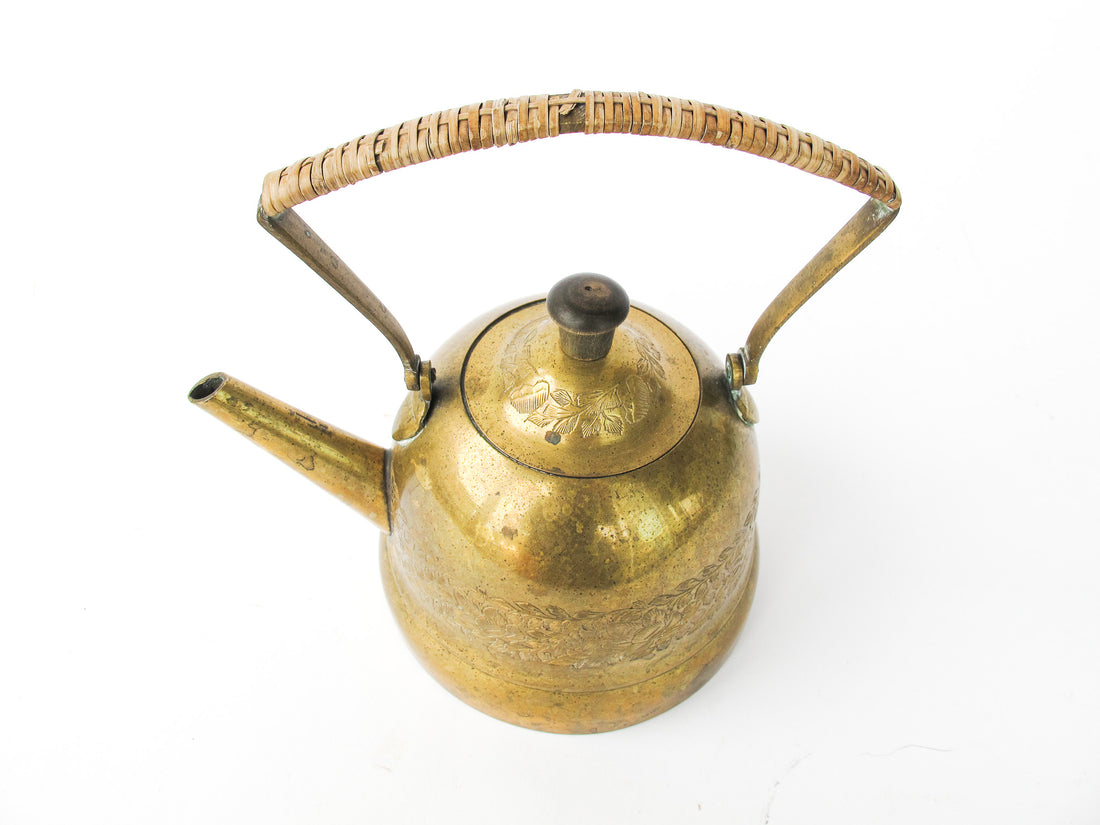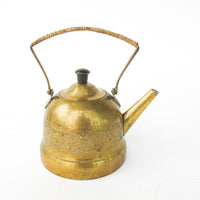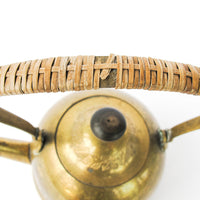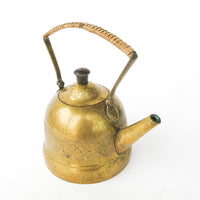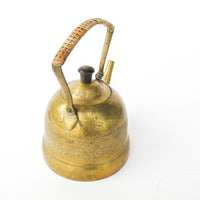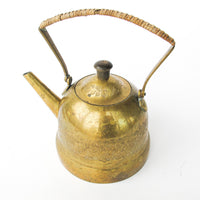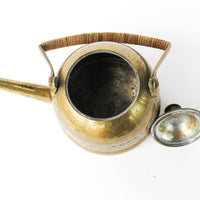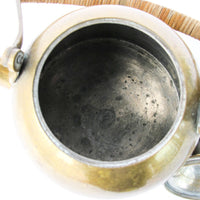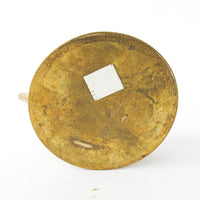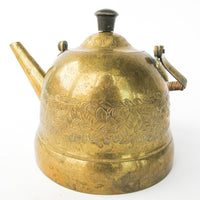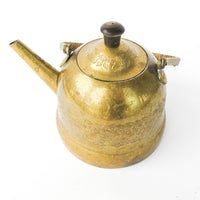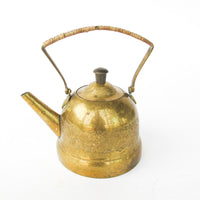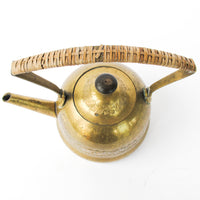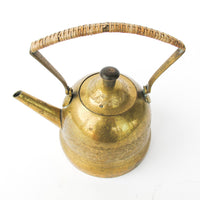 Brass Etched Indian Tea Pot
A beautiful brass tea pot with a woven handle. This piece was made in India, with floral etching on the side. This tea pot has a flat bottom. The interior is steel and the outside is brass flashed. Has a small wood button pull for the lid. Overall in good vintage condition with some wear to the woven handle detailing as seen in the photos.
Serve up some hot water to make some tea or hot coffee or let it be the centerpiece to your kitchen as it should be. This tea pot has some water stains on the inside and some oxidation that add character. Could easily be polished up.
Measures - 7 1/8" L x 5.5" W x 5 3/8" T (with lid), 4 1/8" (without lid)