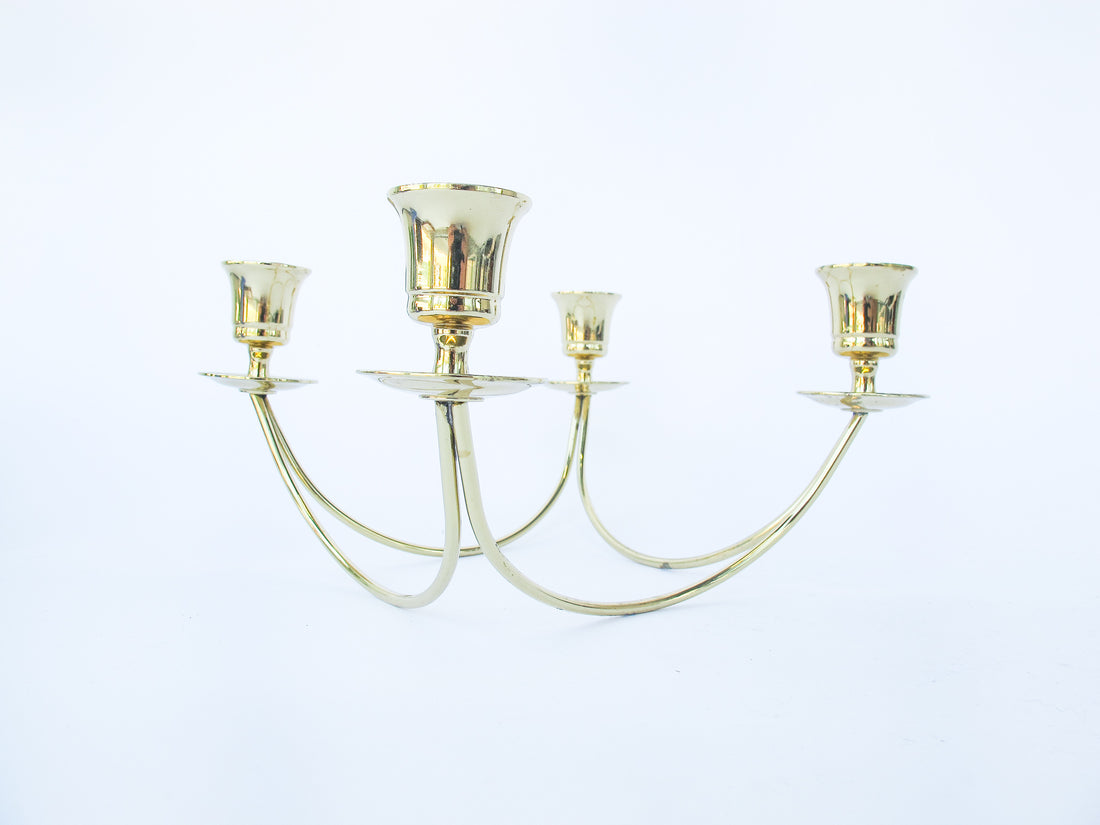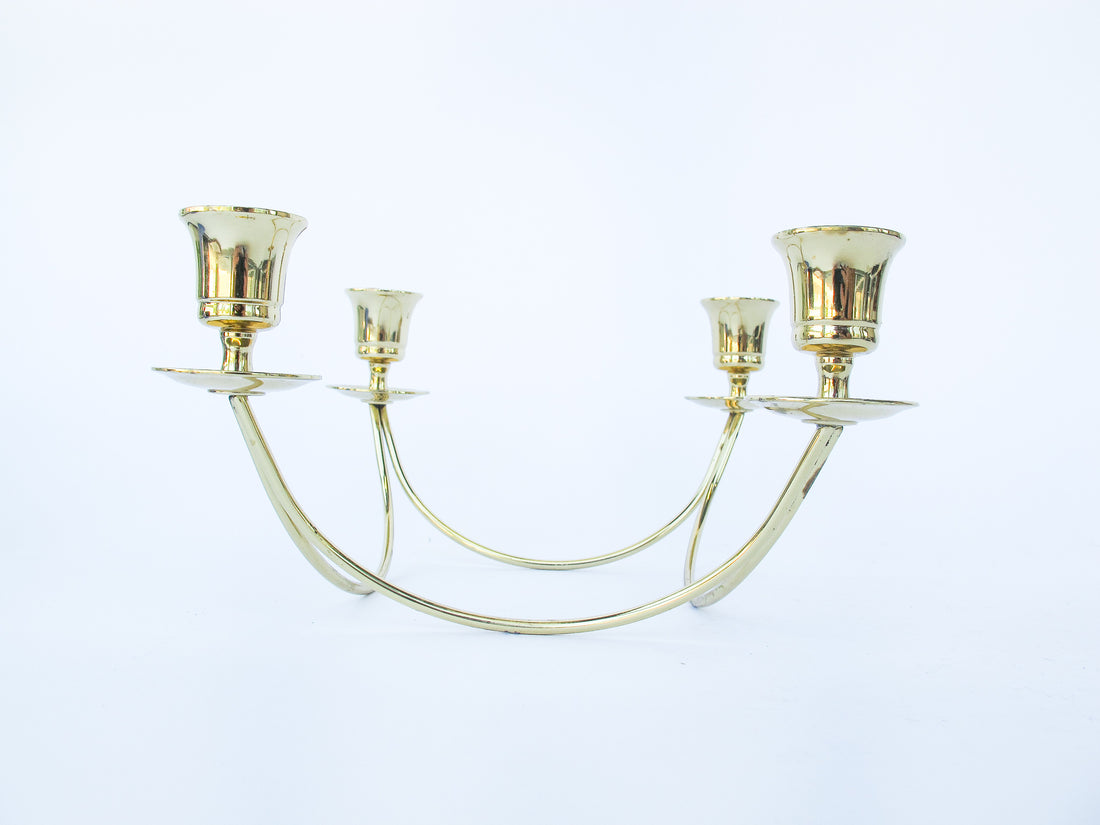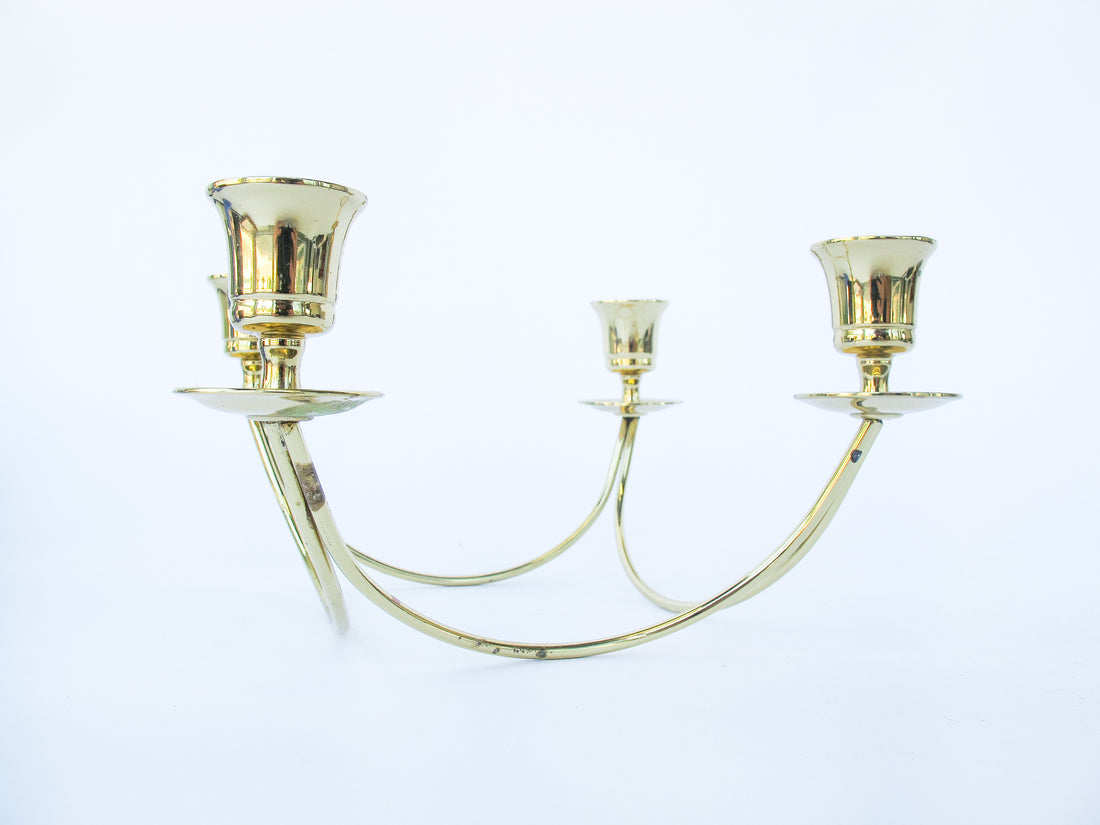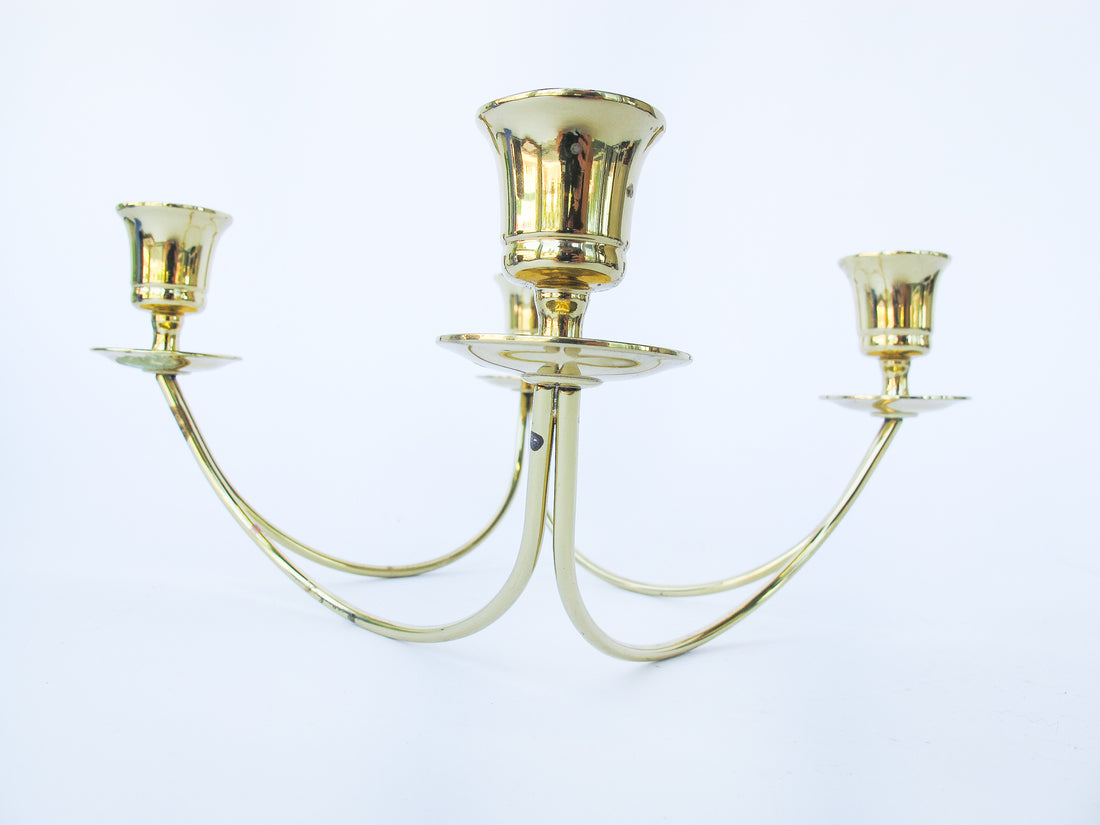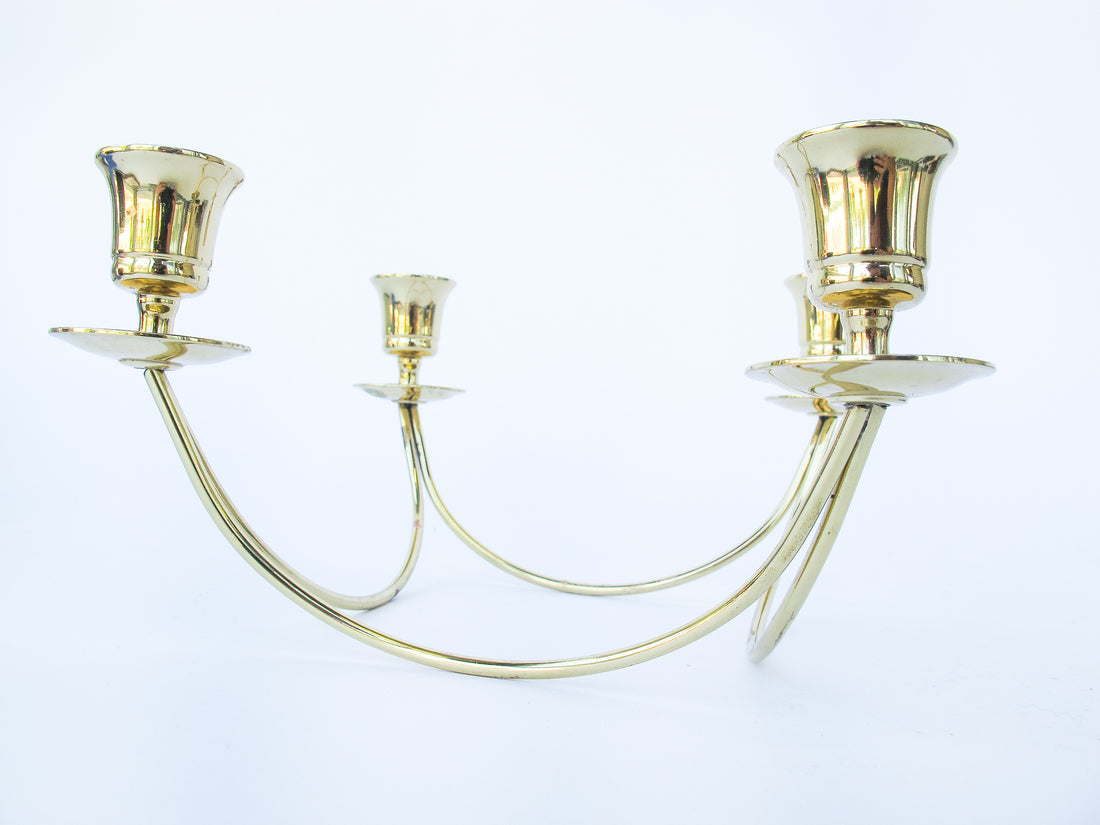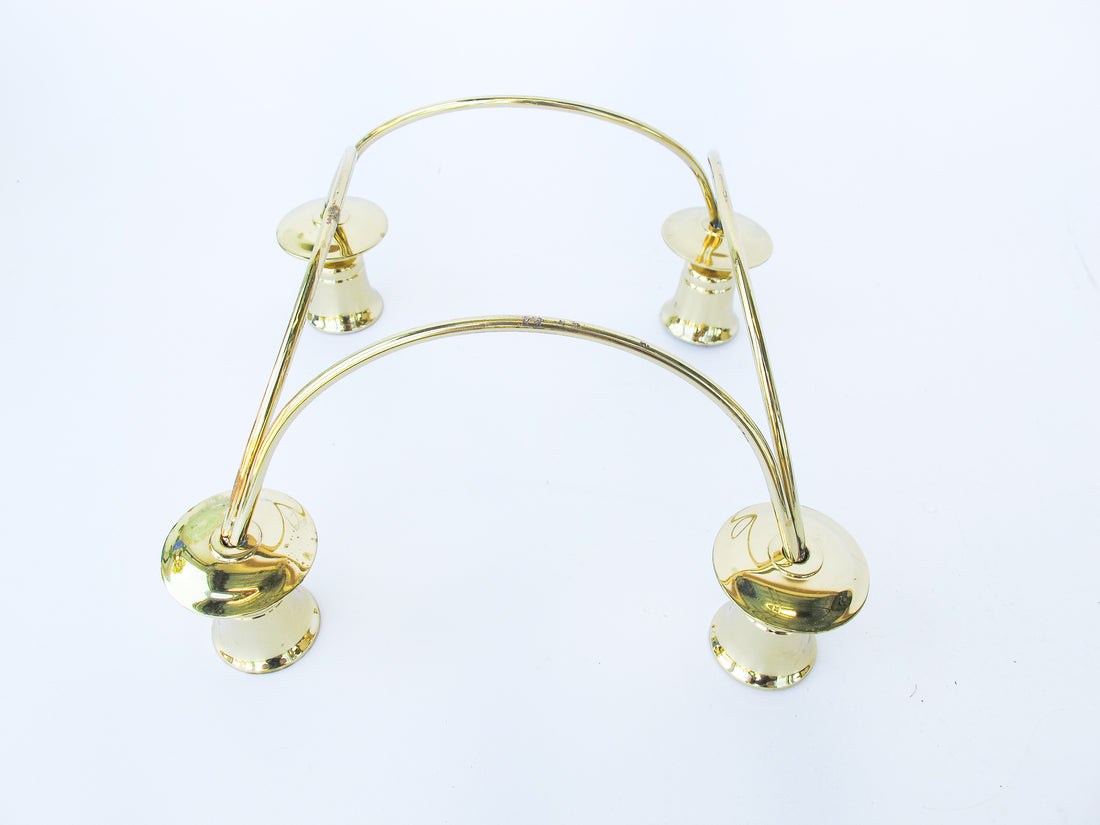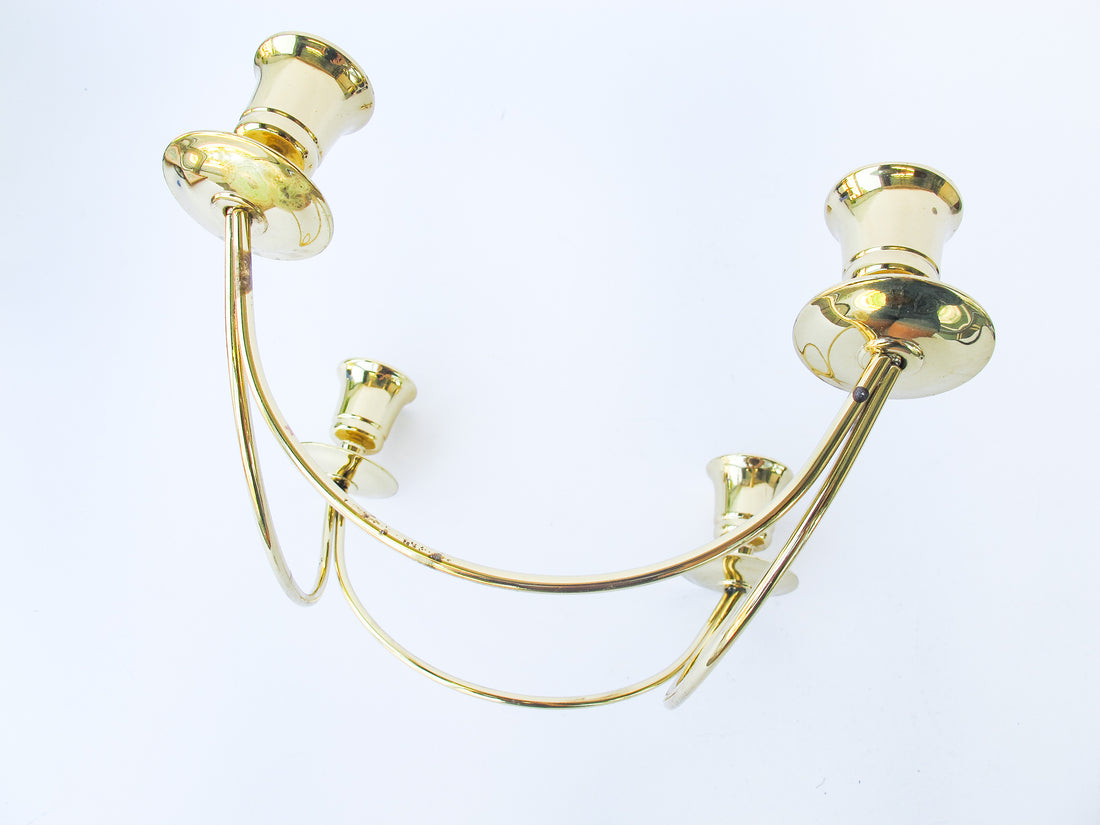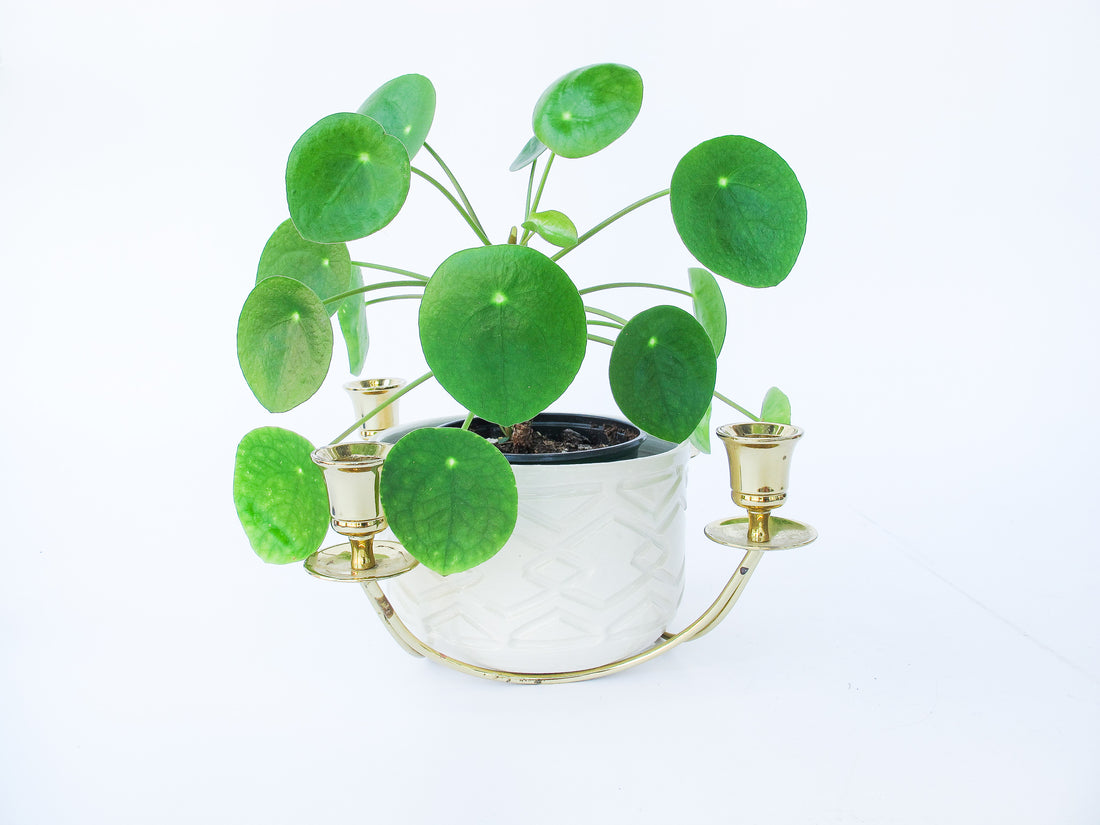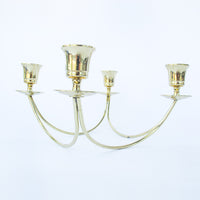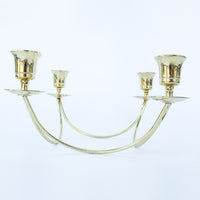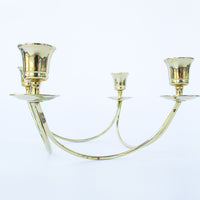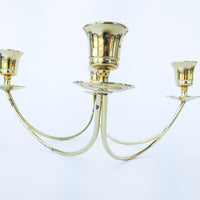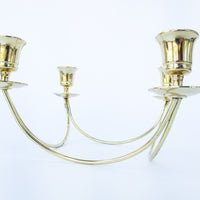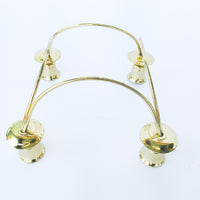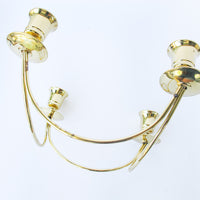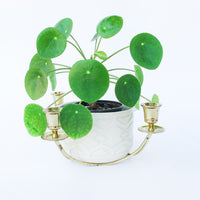 Vintage Brass 4 Candle Stick Holder
Beautiful authentic mid-century modern brass round metal candlestick holder. We love the intricate, yet simplistic look of this amazing candle holder. Could place a statue or short greenery to the center for a more festive look.

Adds a minimalist yet classic look to any space. Each holds a normal sized tapered candle. Originally made in India. Has some slight patina that could be left as is or shined up. Holds 4 tapered candles and the candle holders screw off for easy cleaning.

Measures - 8 3/8" W X 8 3/8" L X 4 7/8" H X .75" Candle stick diameter holder