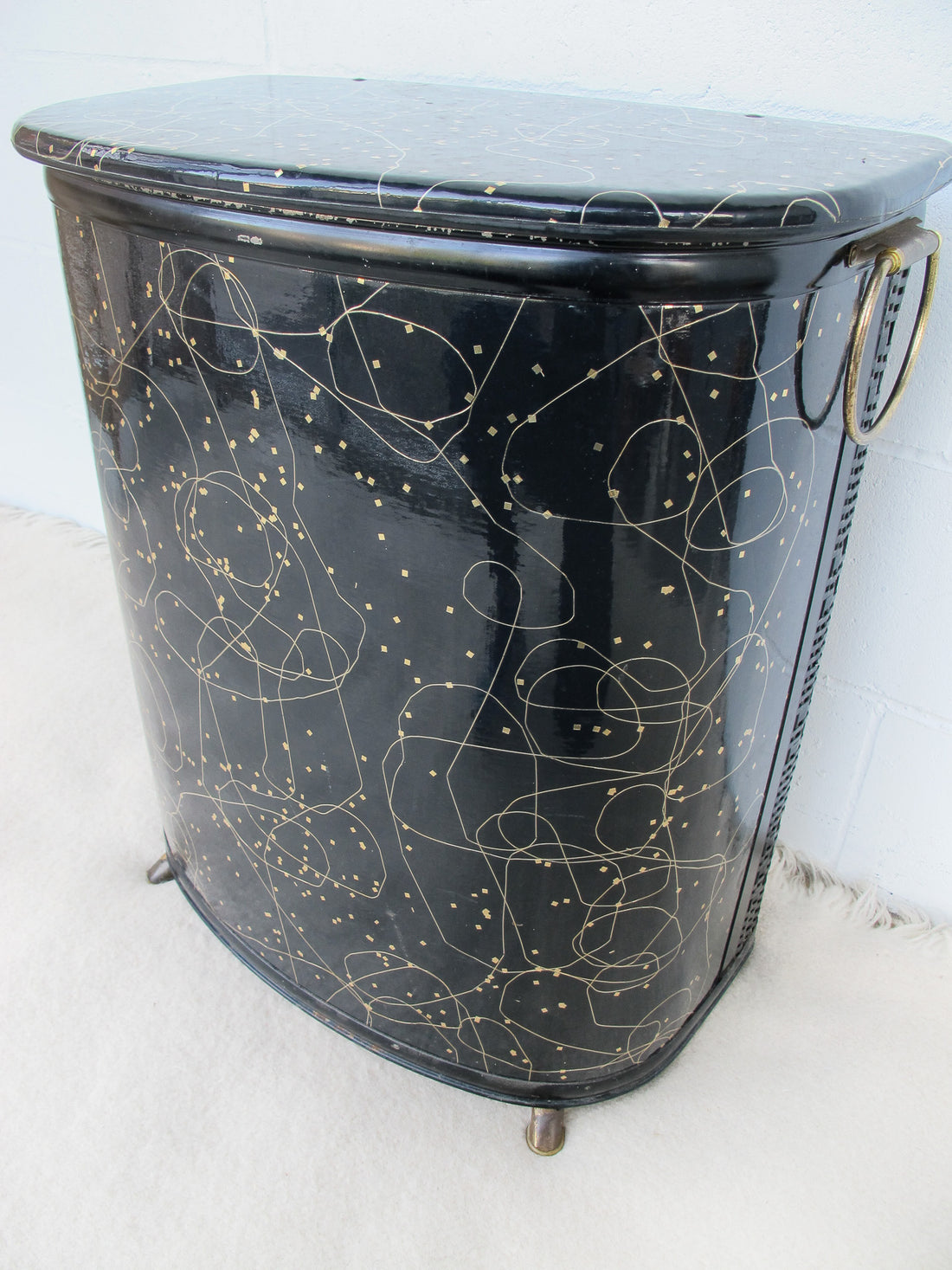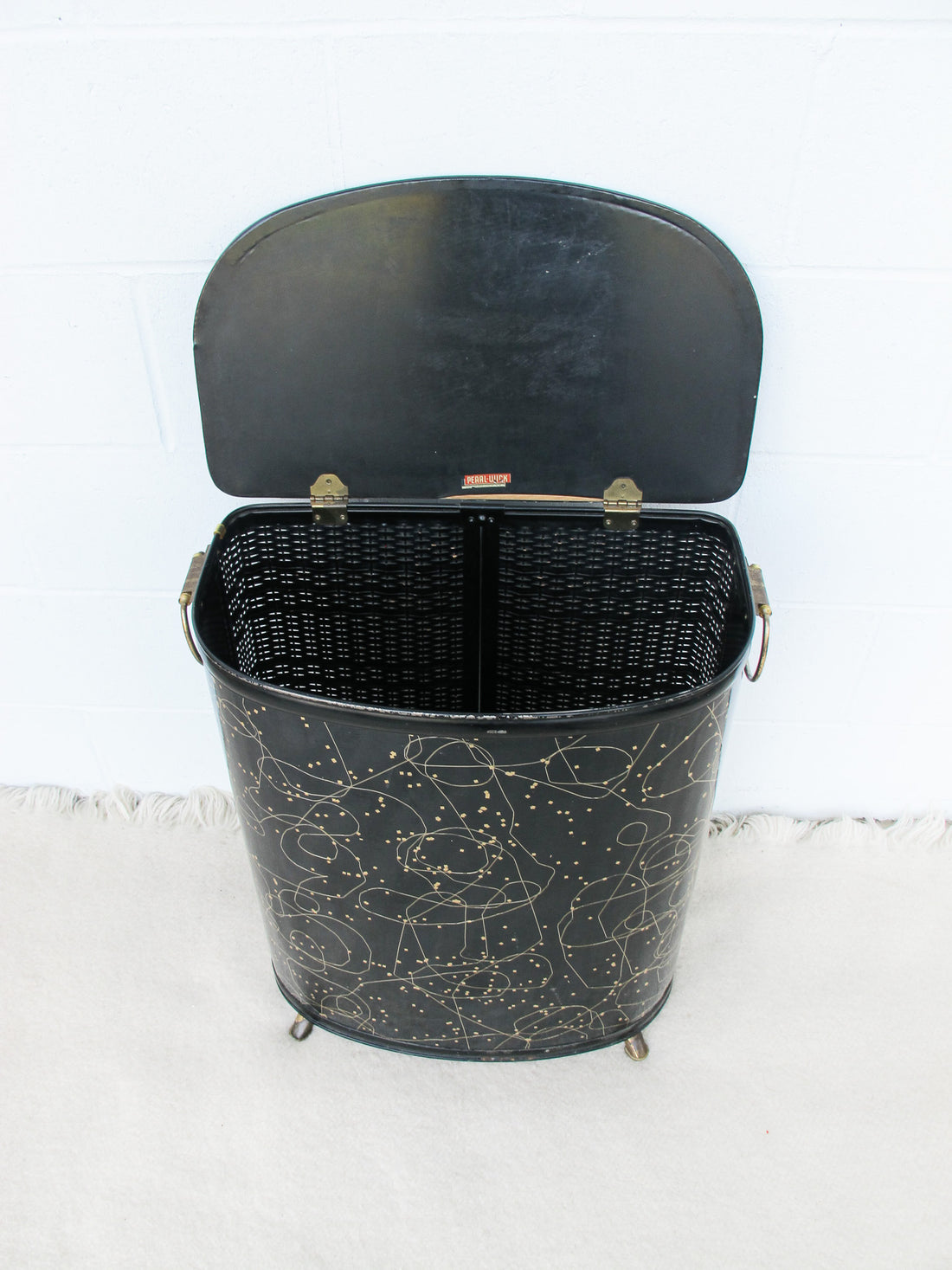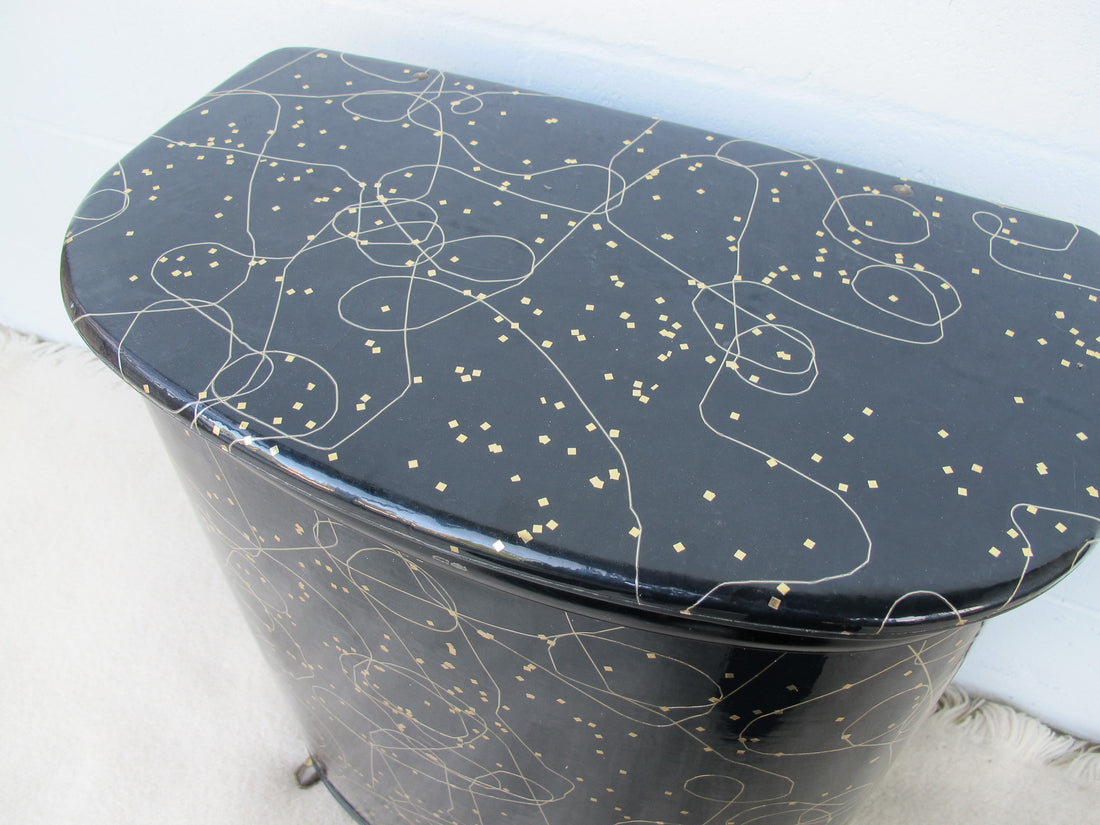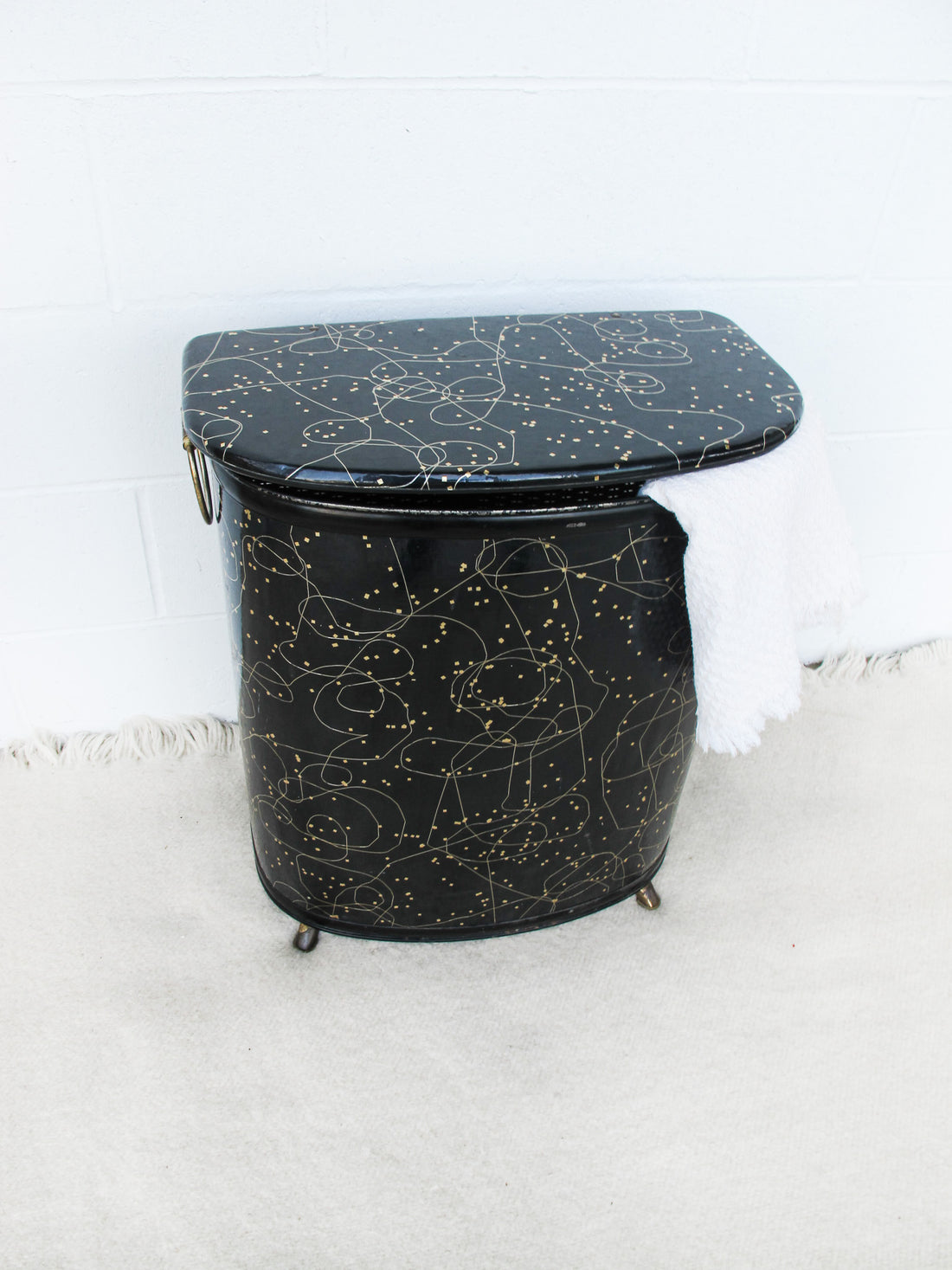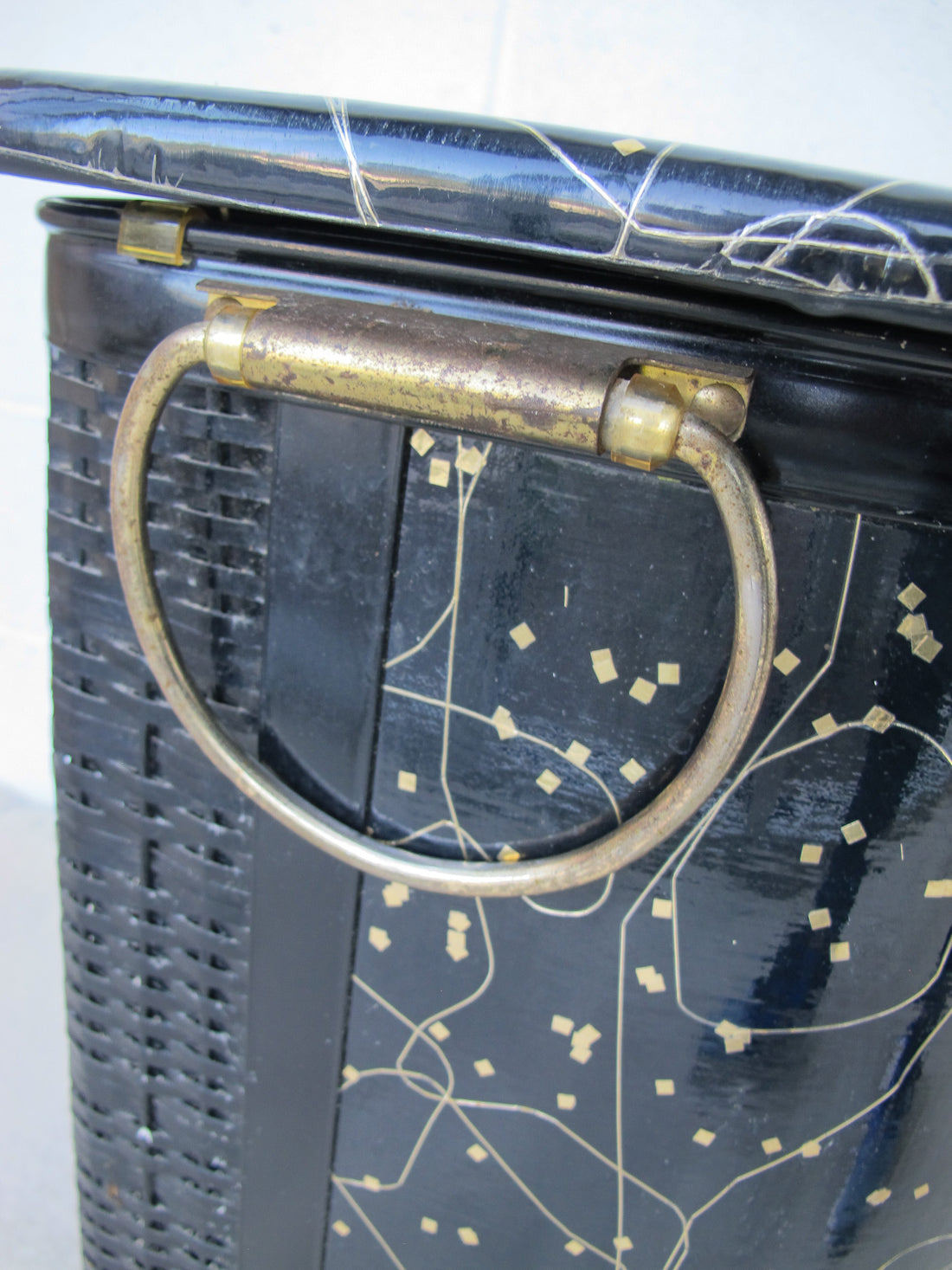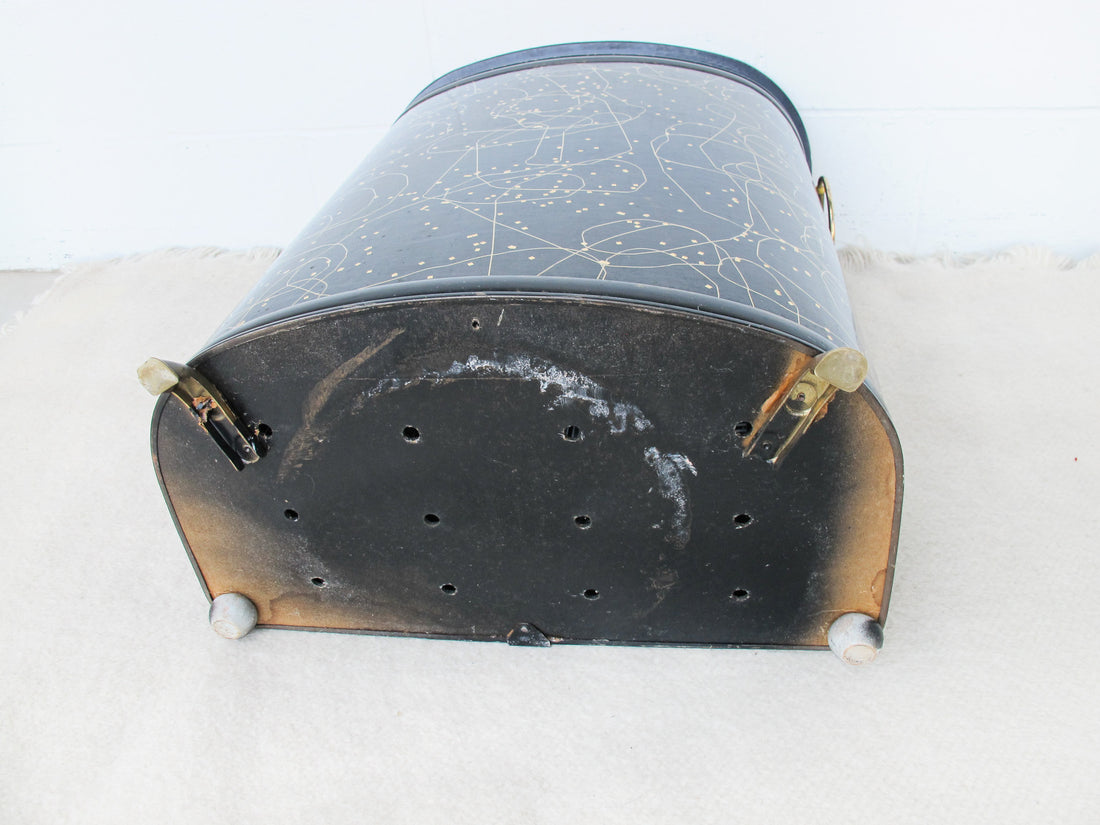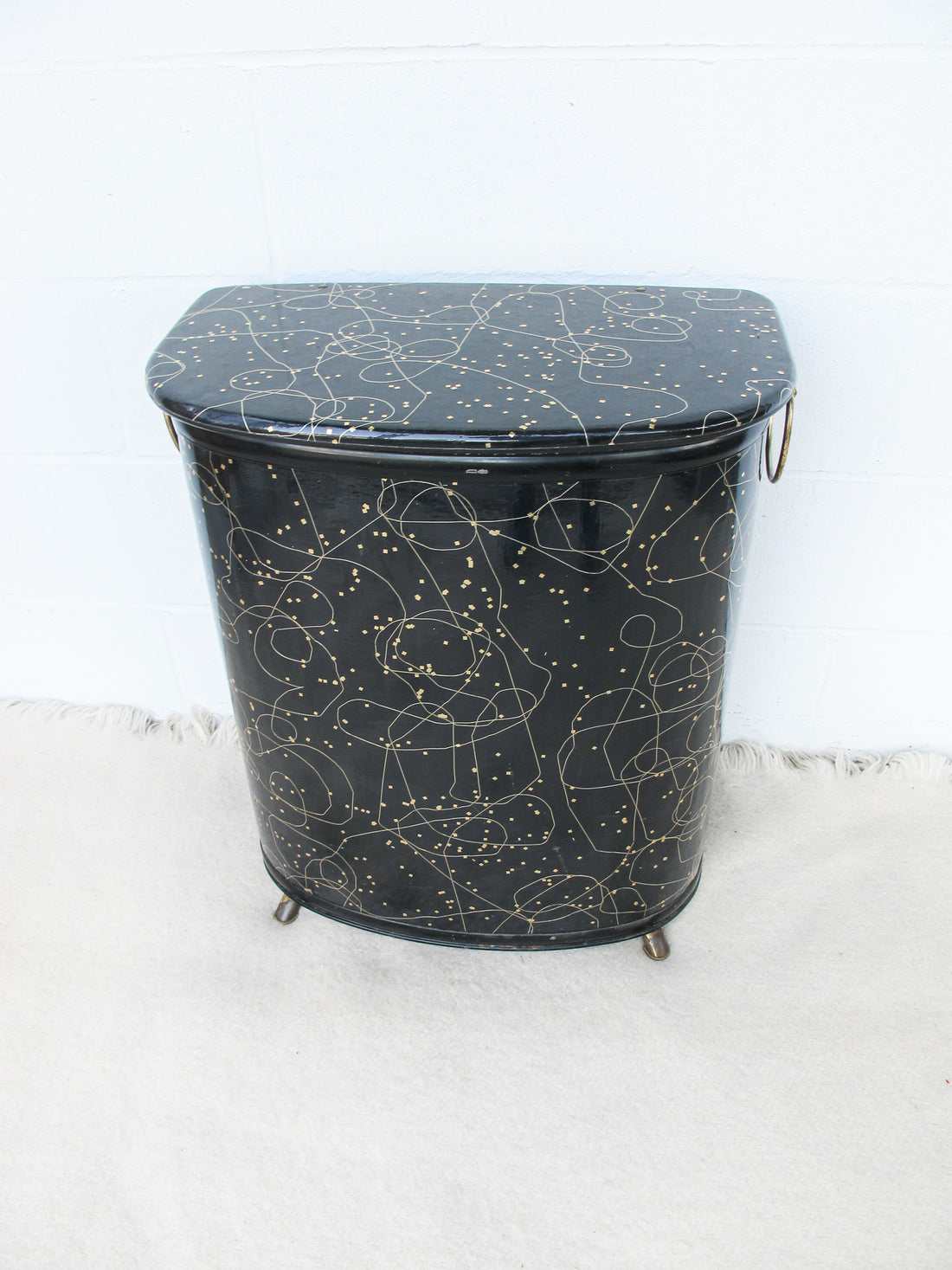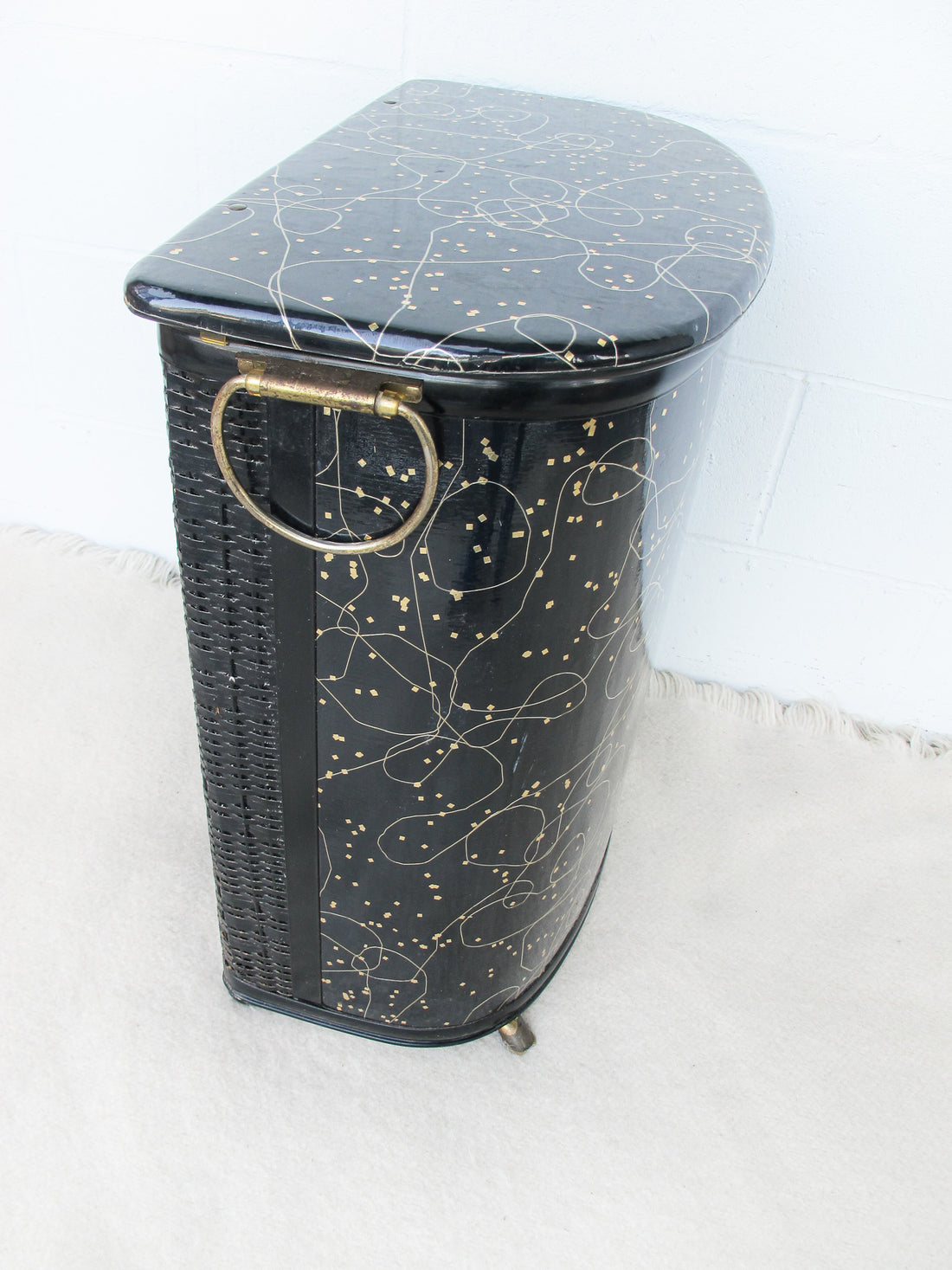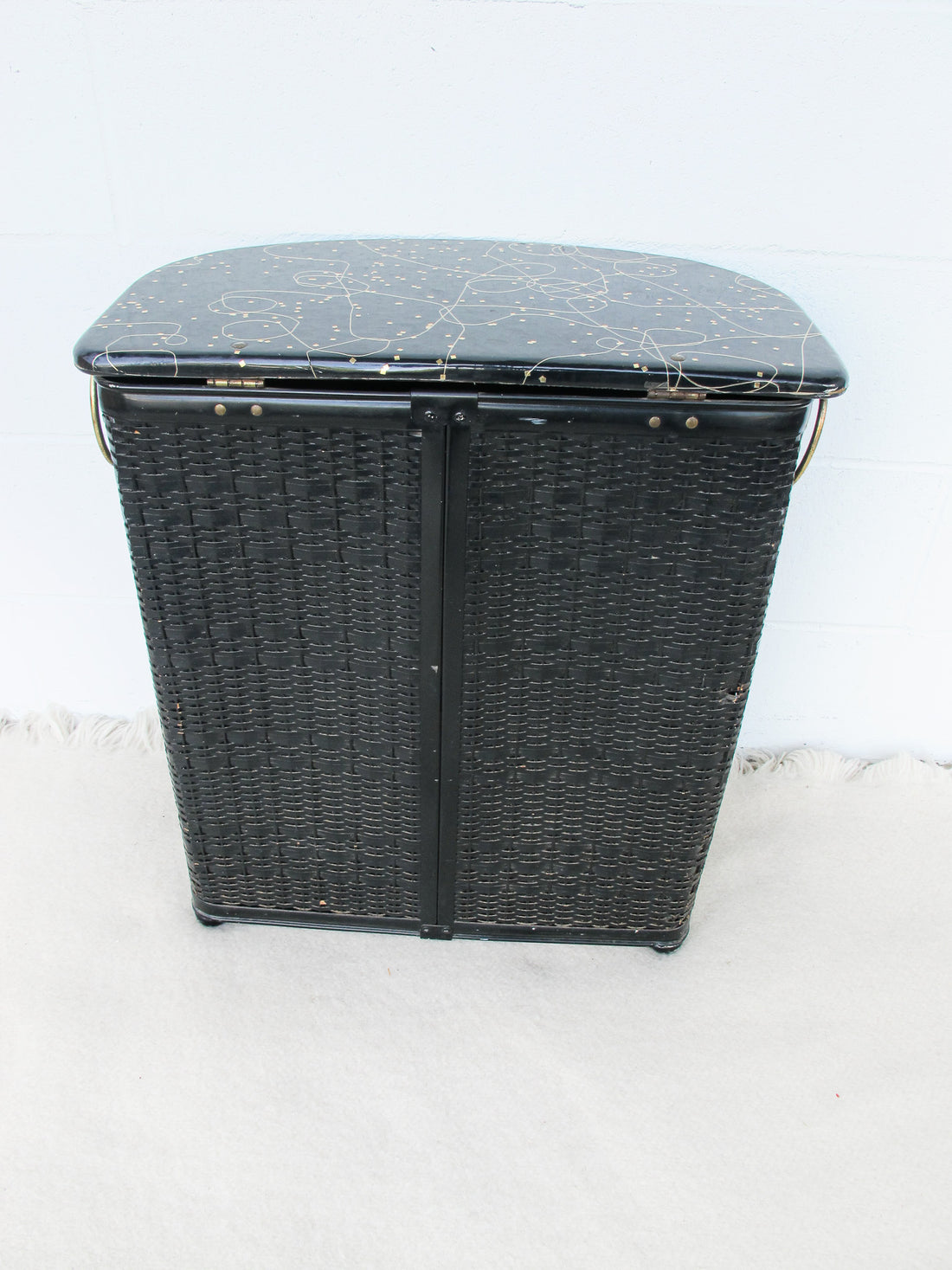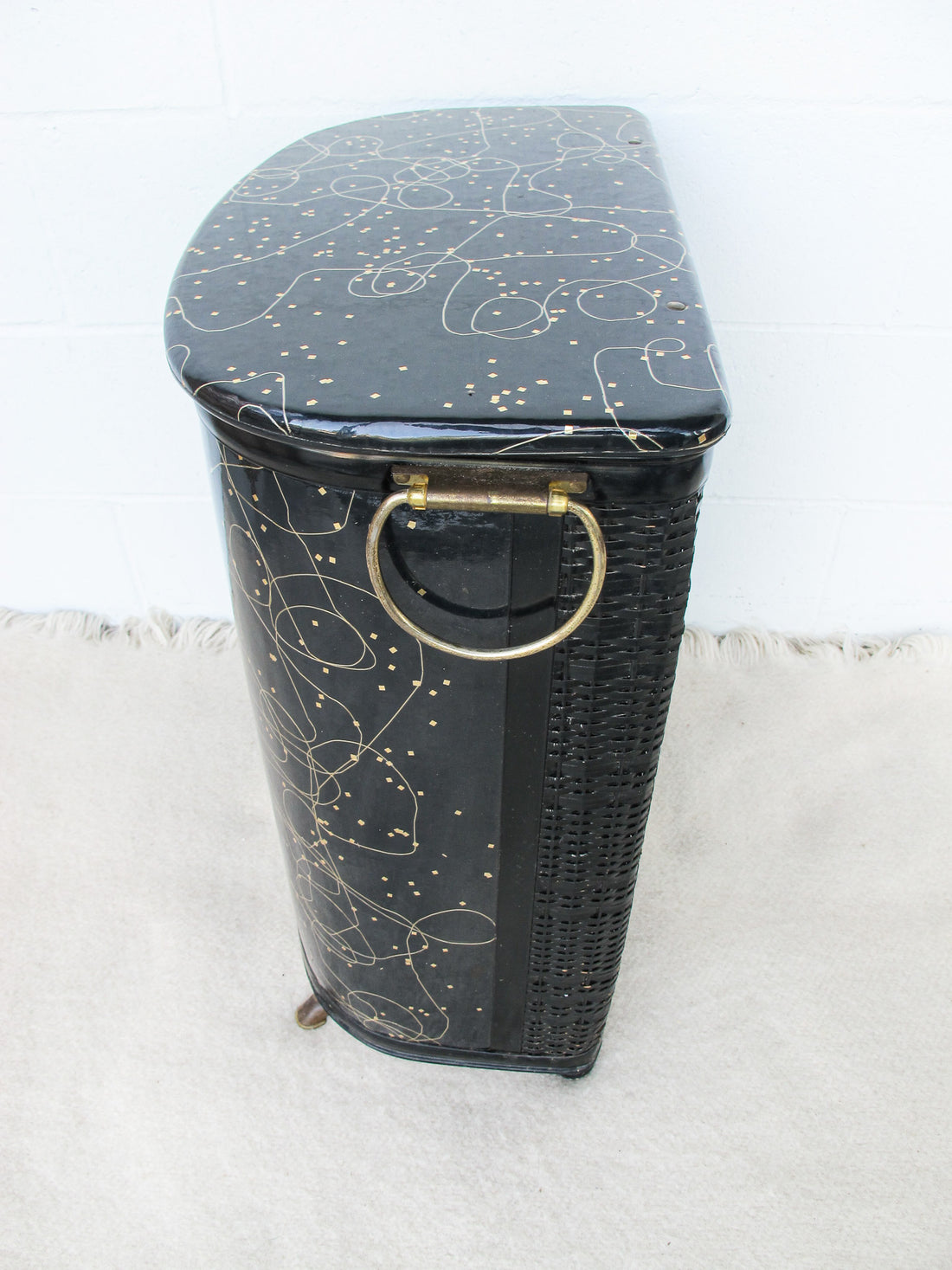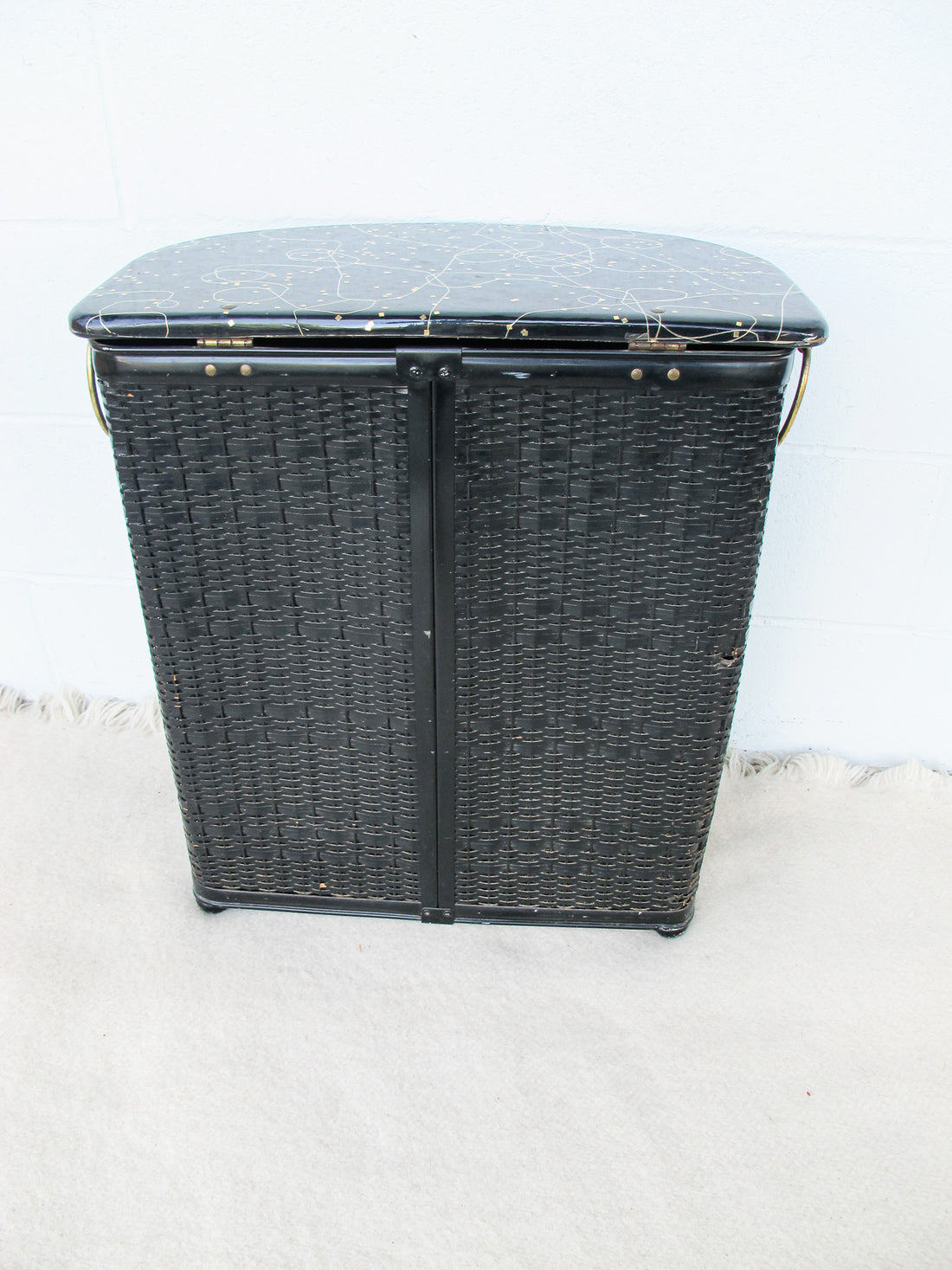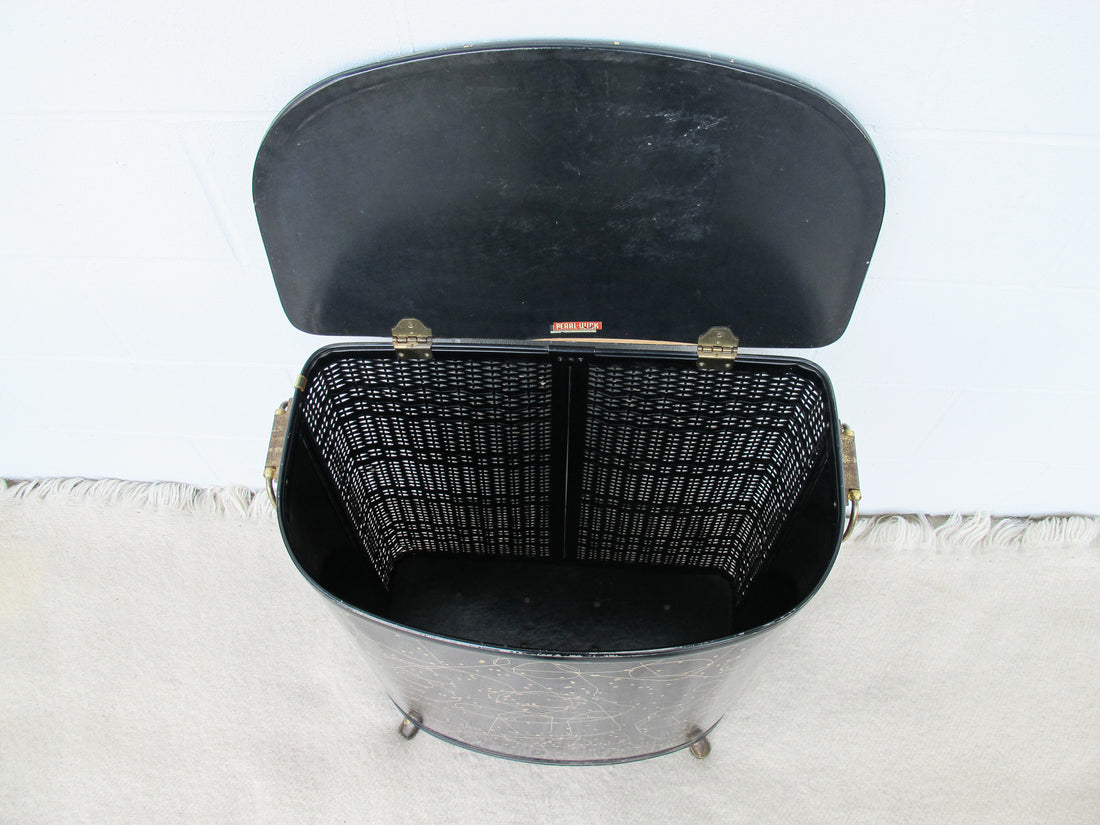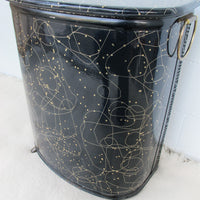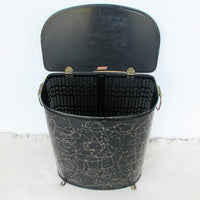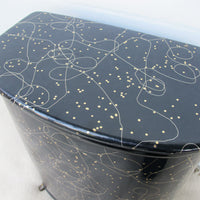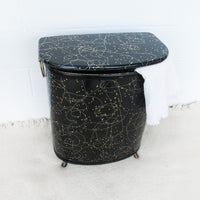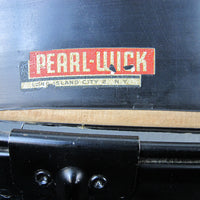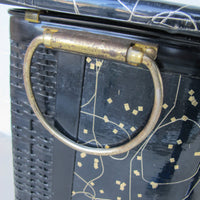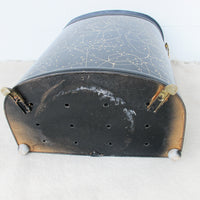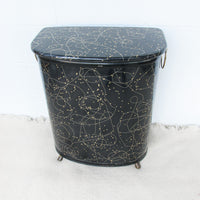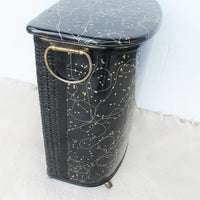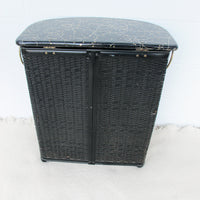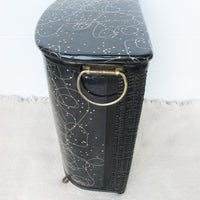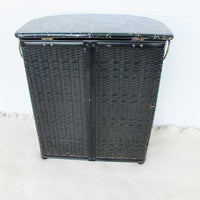 Black and Brass Woven Hamper Pearl Wick NY
This is one of the most unique and beautiful pieces we've seen. It has a black shiny finish with gold detailing that creates an astronomical look. Originally made by Pearl-Wick in New York NY. It has the original makers mark on the under side of the lid.
The brass handles compliment and pop off the black shiny finish so well. We love the confetti type detailing on the vinyl style sides. The back is woven and the bottom a thick material. 
Add this piece to your bathroom, or laundry room. It would be quite the statement piece for storing your laundry, dirty towels, or it could even be used for storing sports equipment, firewood, the options are limitless! This piece features a rattan backside so there is room for any ventilation. 
It has four feet that it stands on and shows a little bit of weathering on the bottom, no blemishes visible standing upright - only normal vintage ware. 
Measures - 21"L x 12"W x 23.5"H