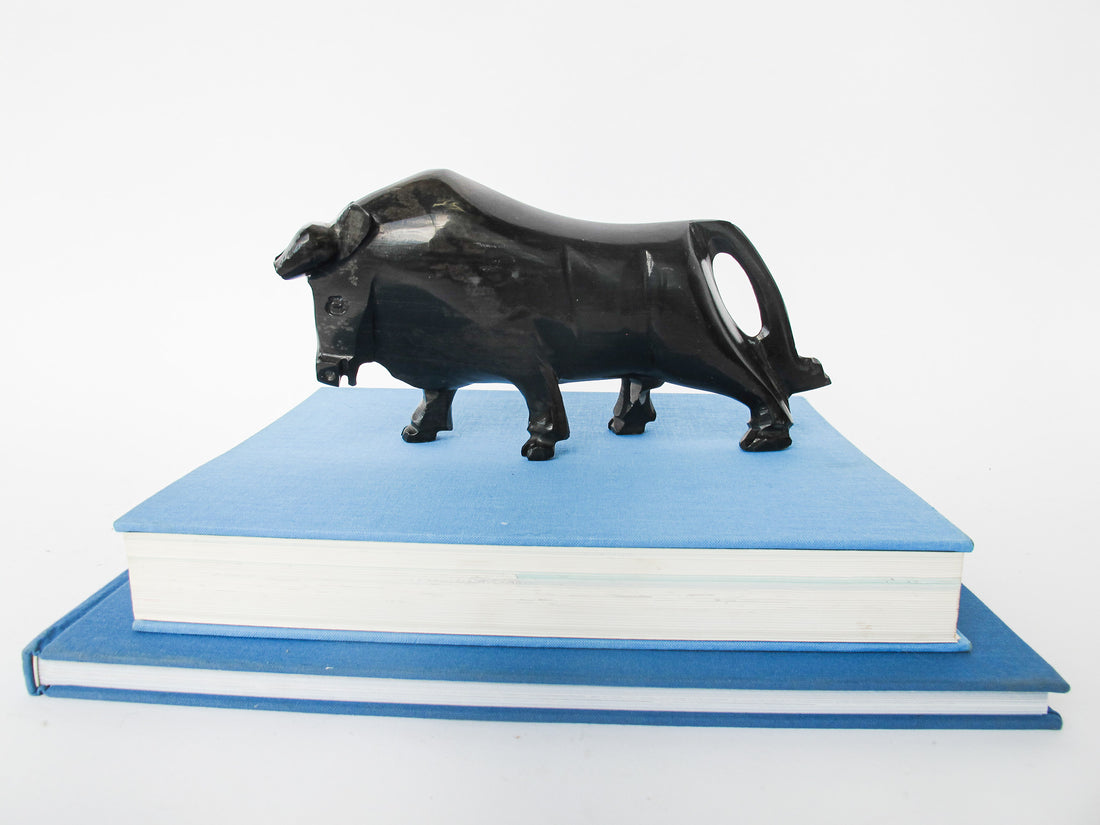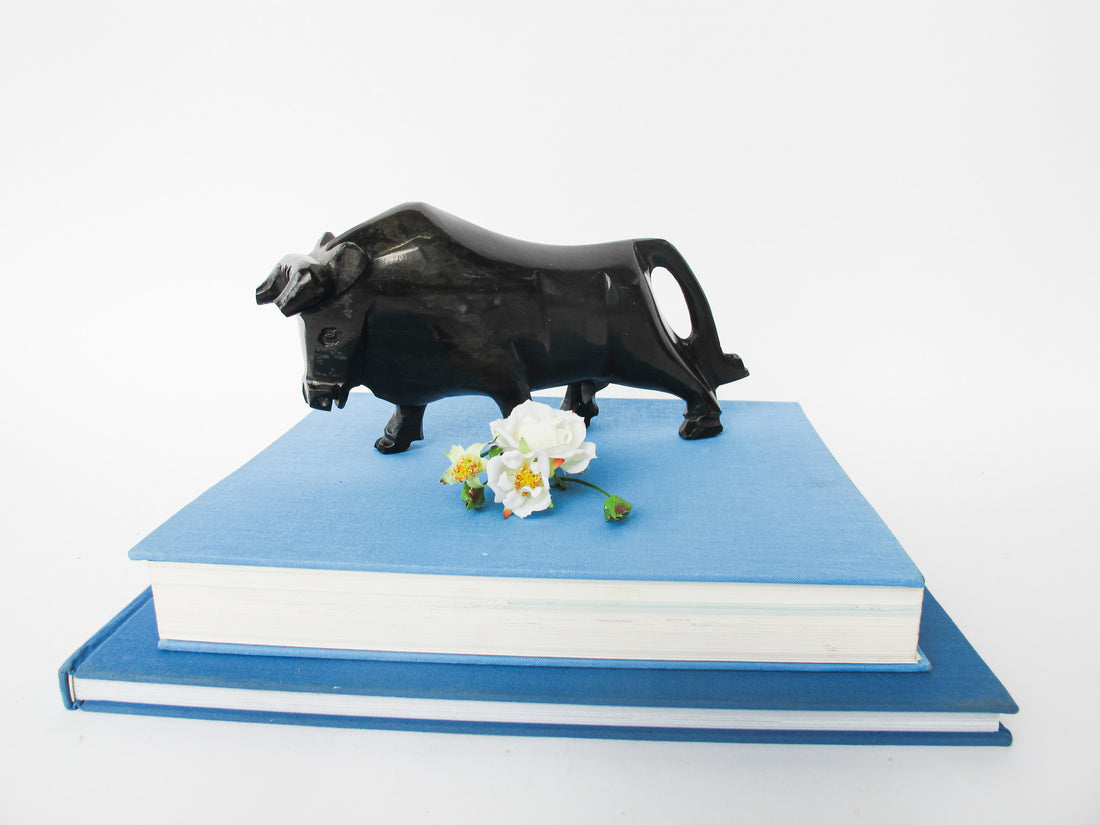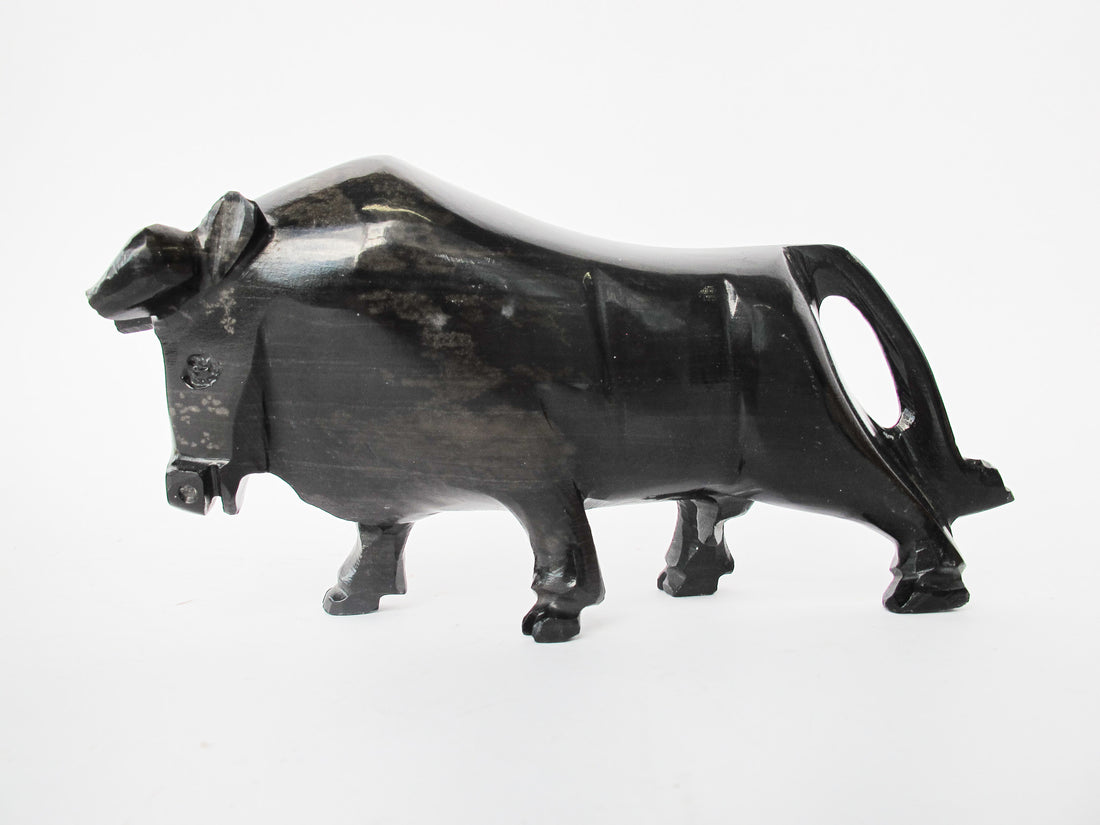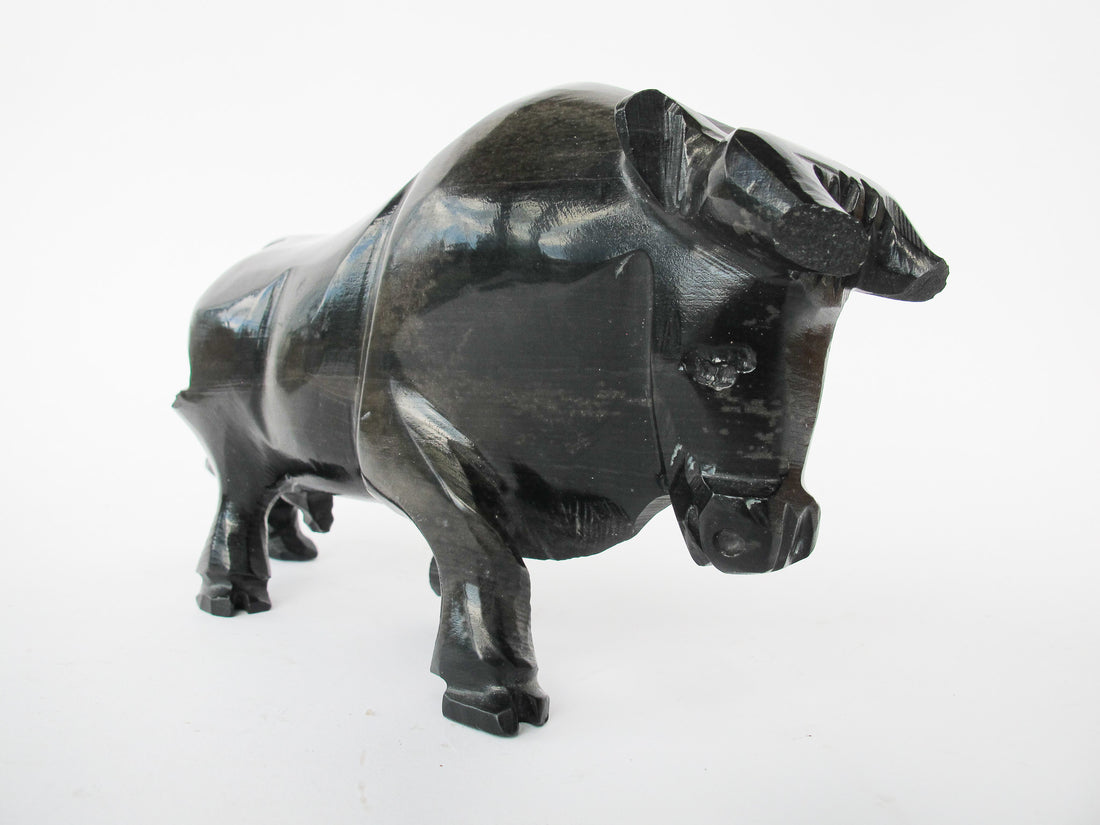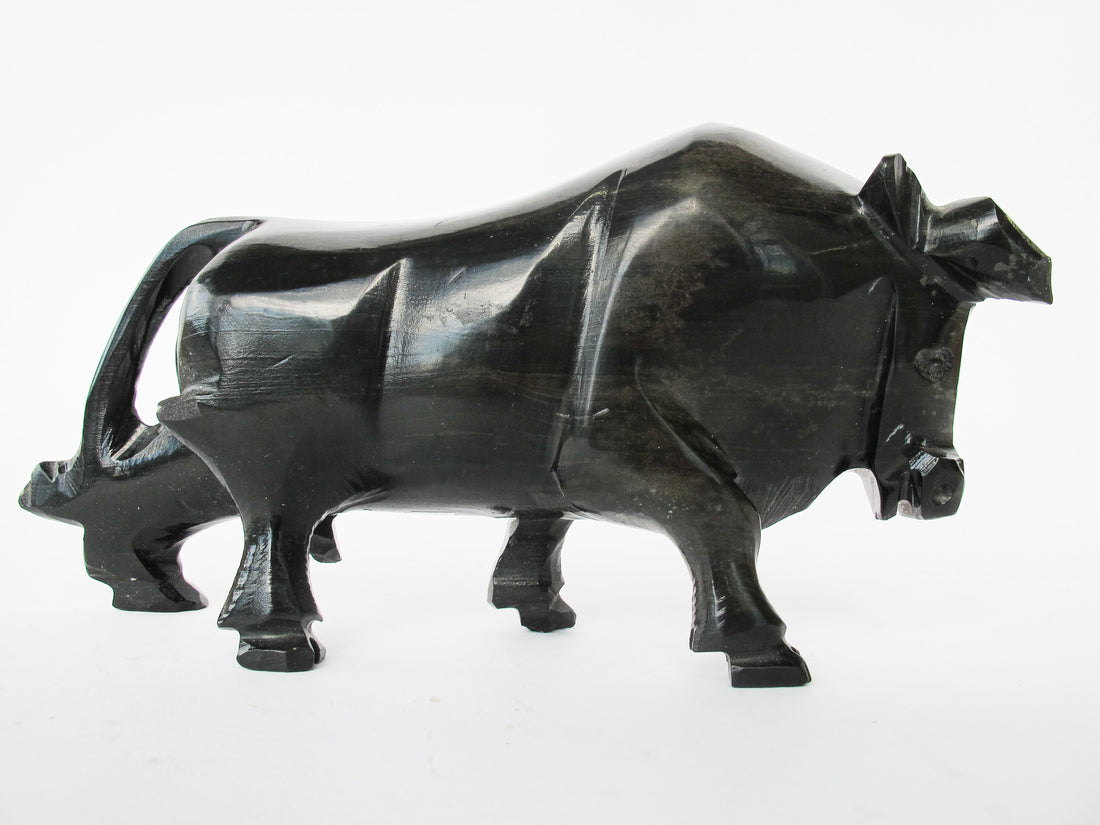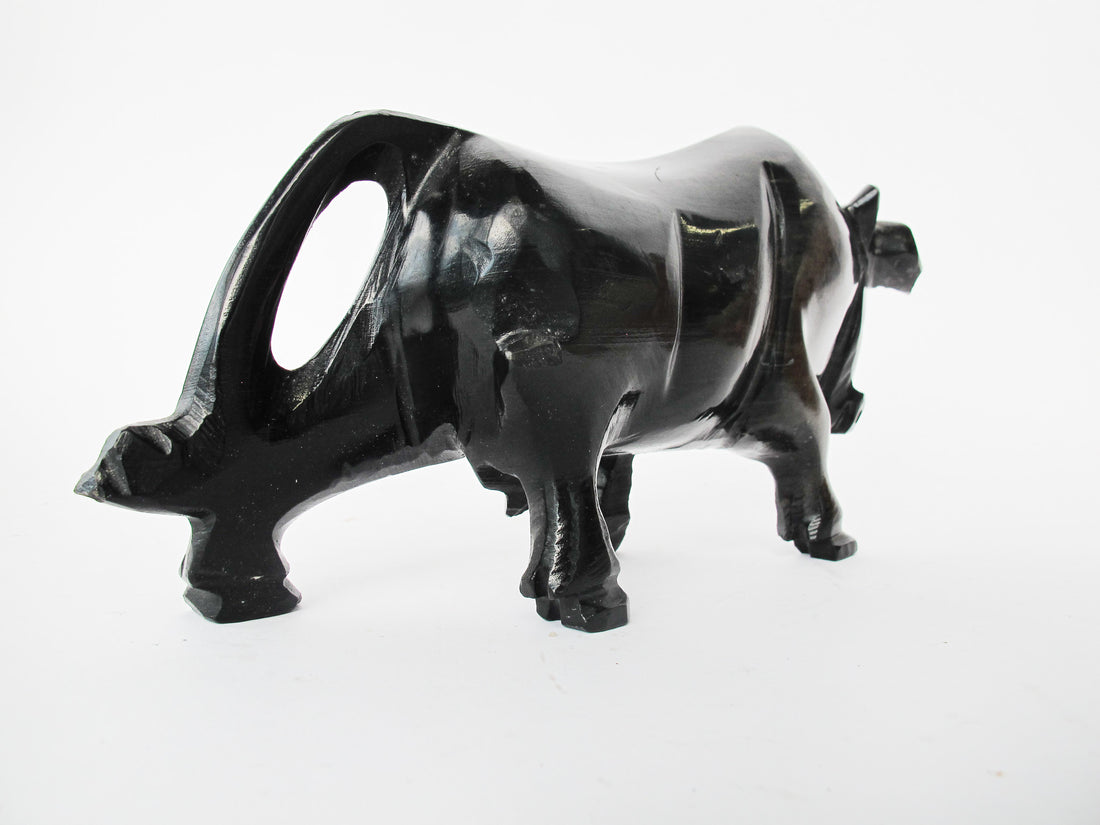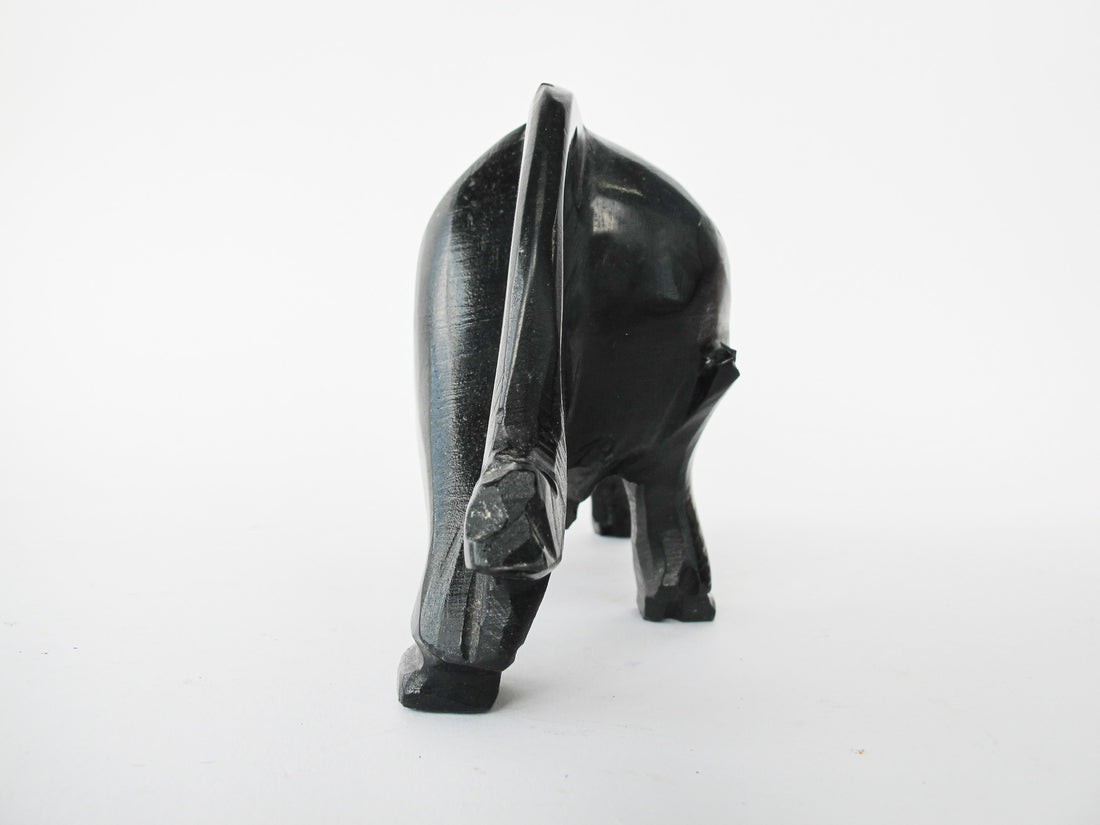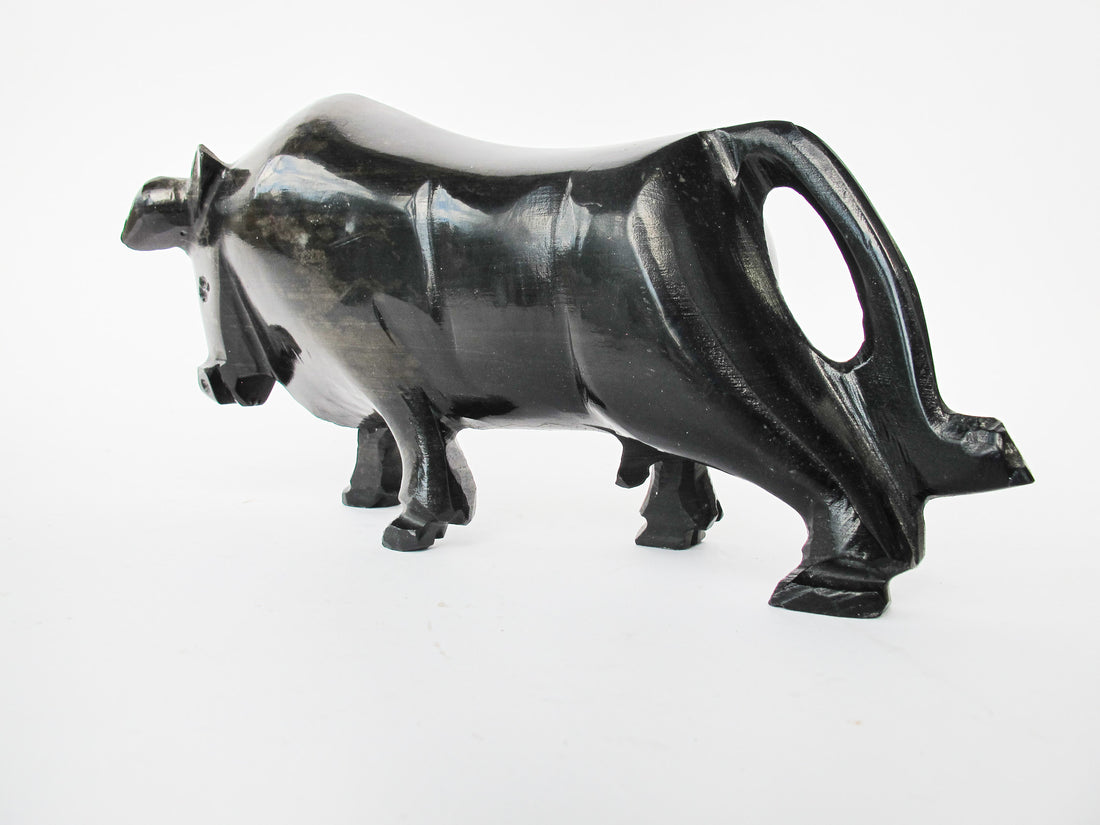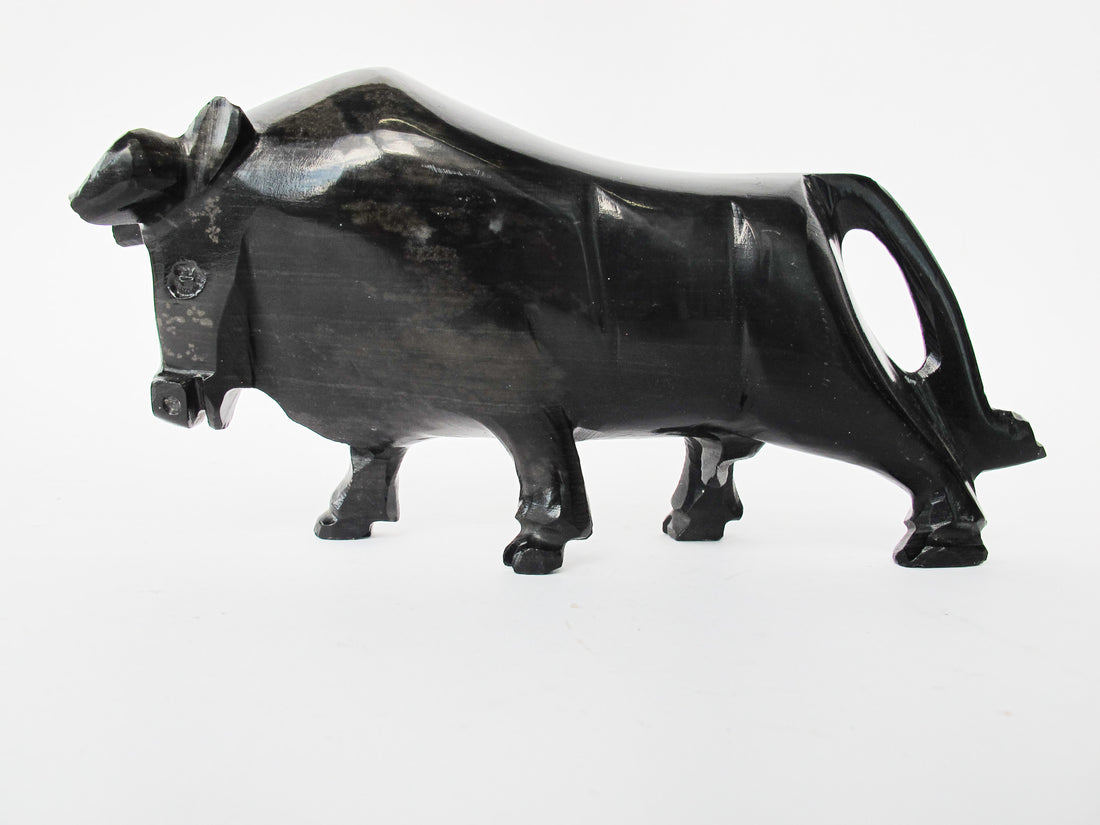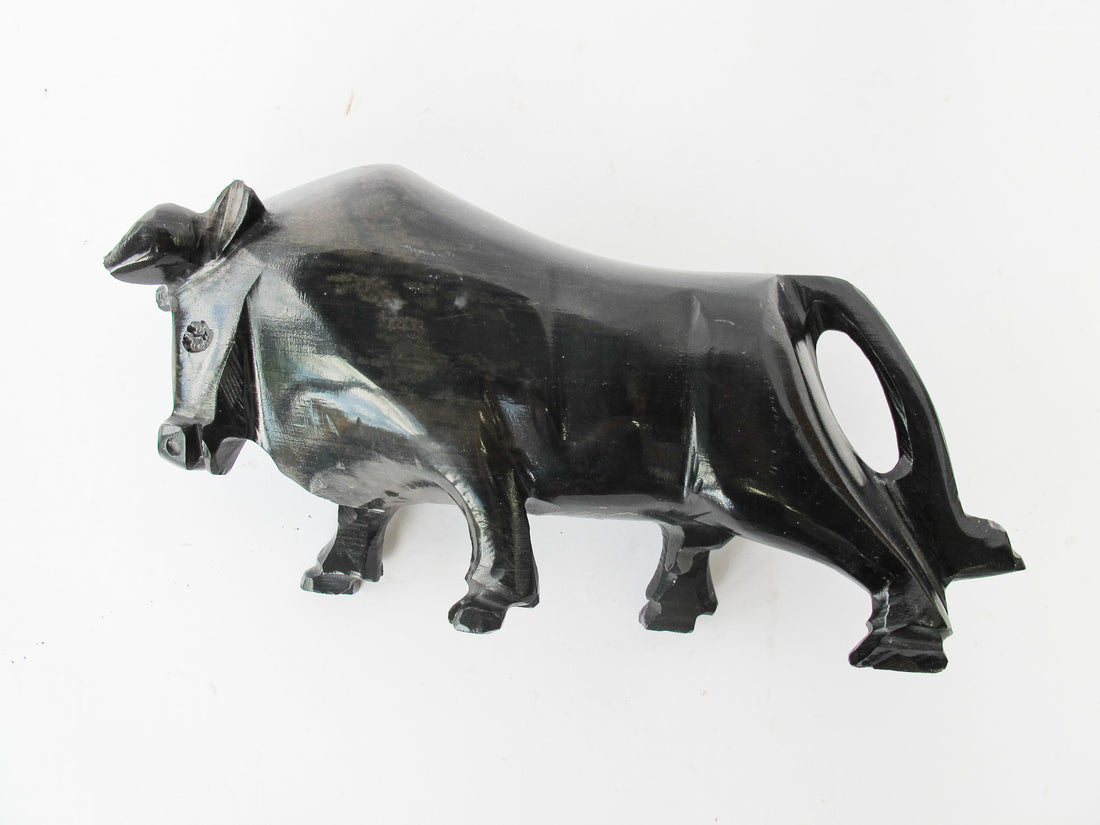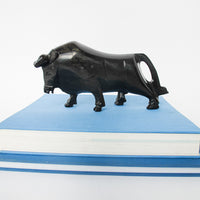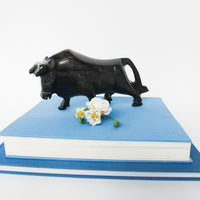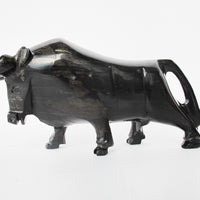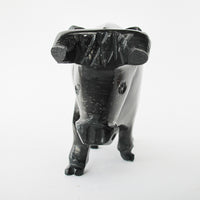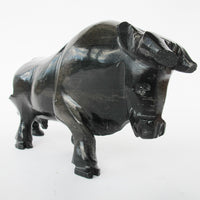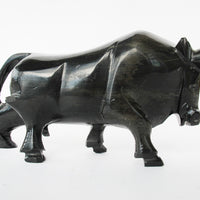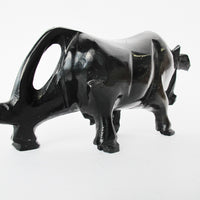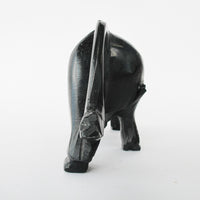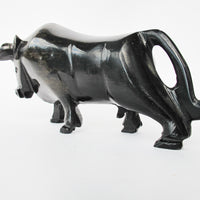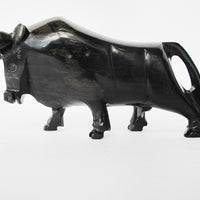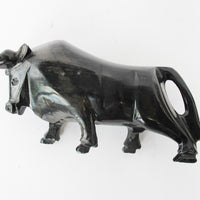 Black Onyx Marble Stone Bull
How unique is this Black onyx stone bull! An item from our trip to Spain, this piece is something extra special.
We love the simplicity of this piece. It is so zen with its minimalist shape and soft naturally occurring shades of black. The visual movement of the natural stone marbling is so beautiful and has a calming presence to it. The bull horns are cut. 
This bull would be a perfect stand alone shelf accessory or an addition to any space. It could even be used as a bookend.  It would be perfect on a mantle or a unique piece to add to your everyday home decor.
Measures - 11" L x 2.75" W x 5.5" H