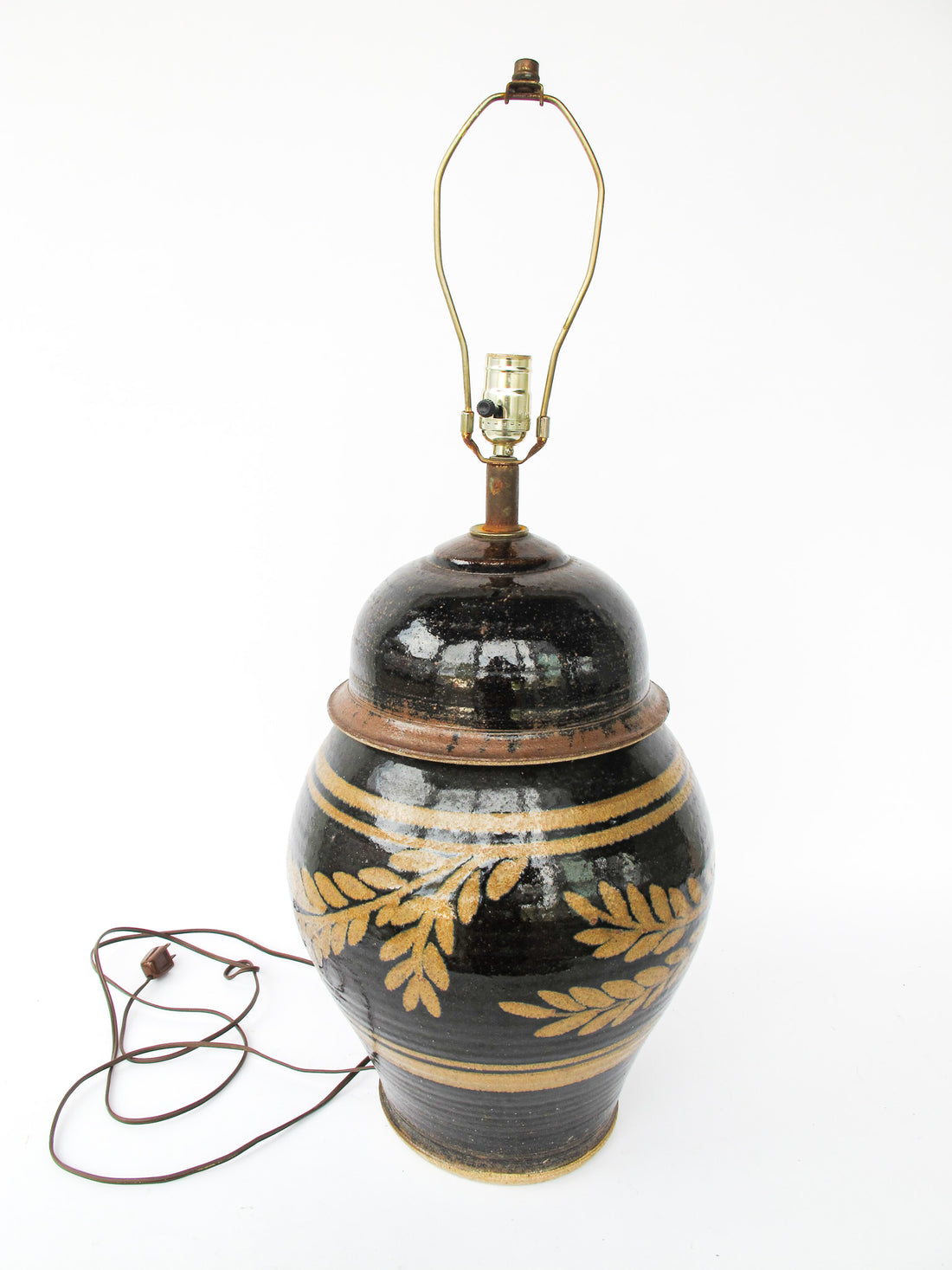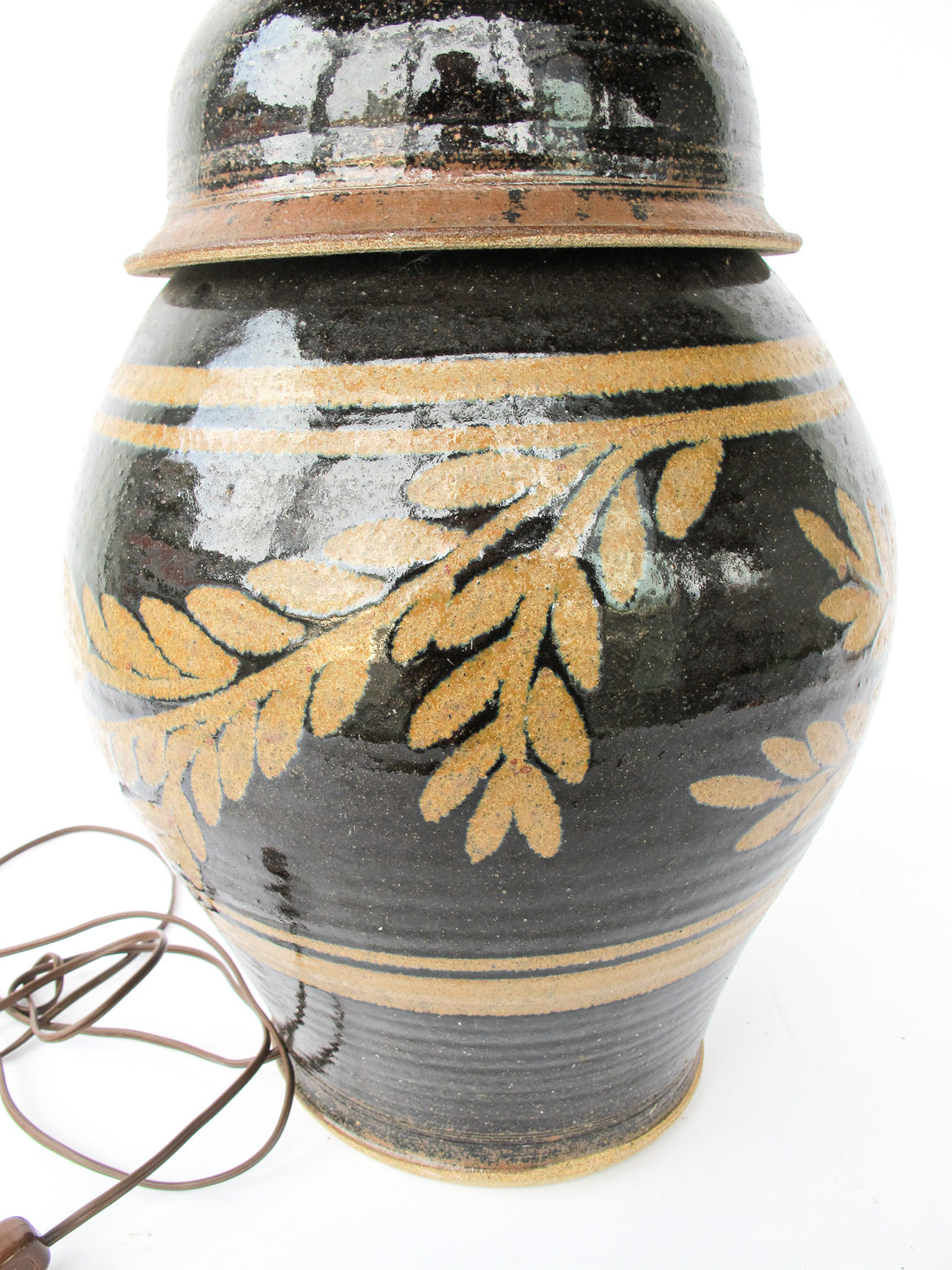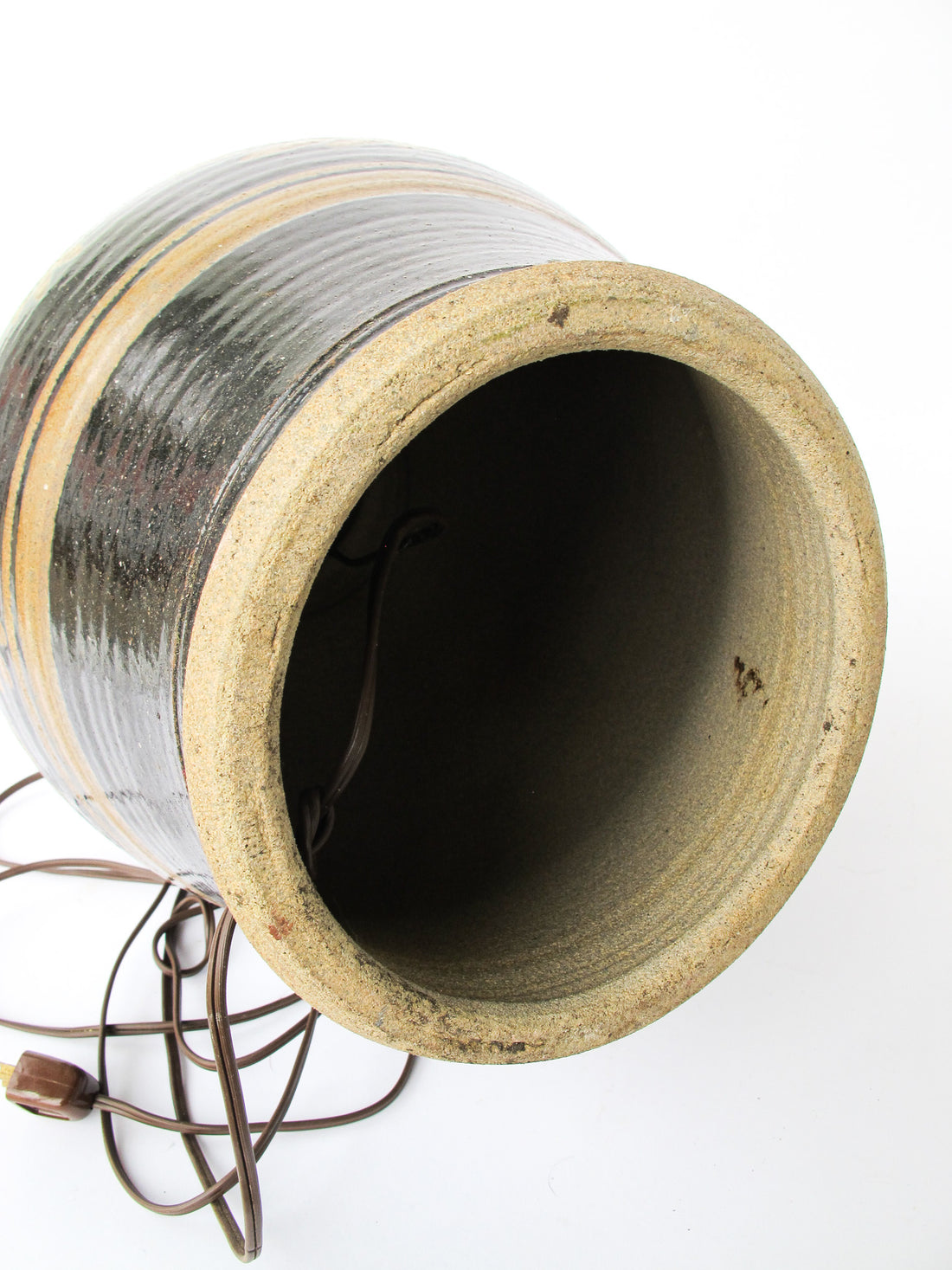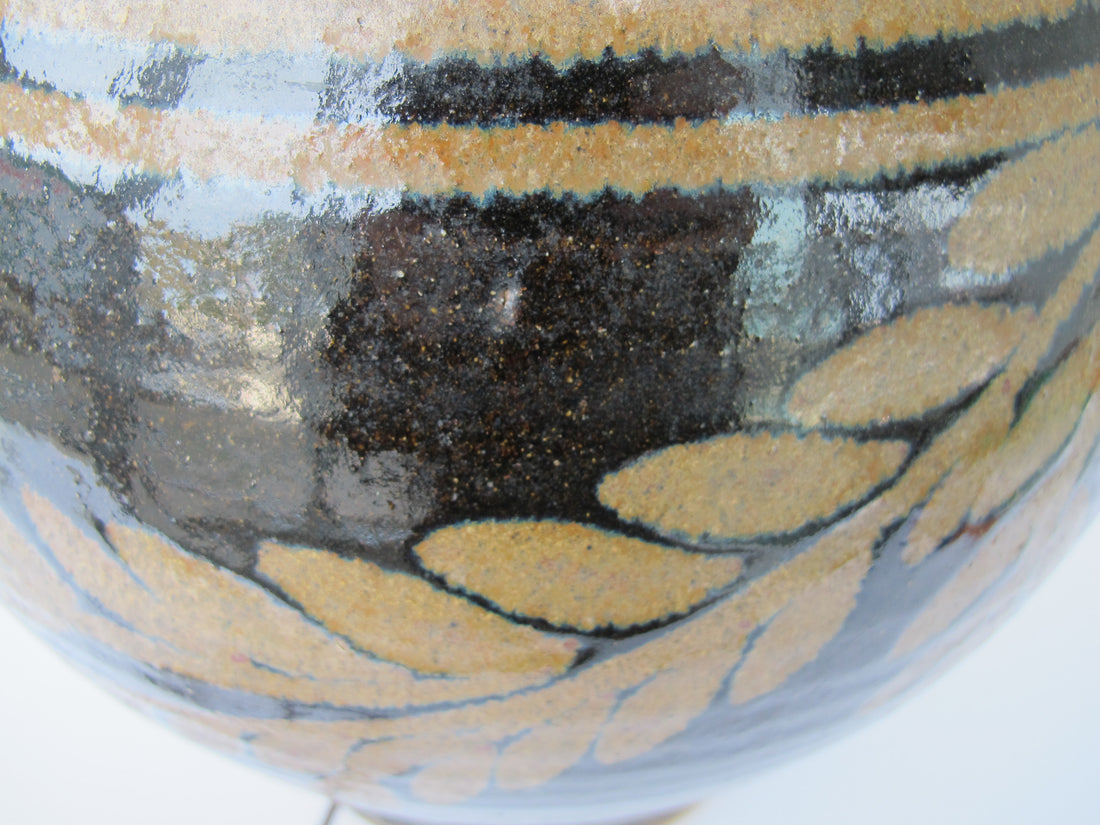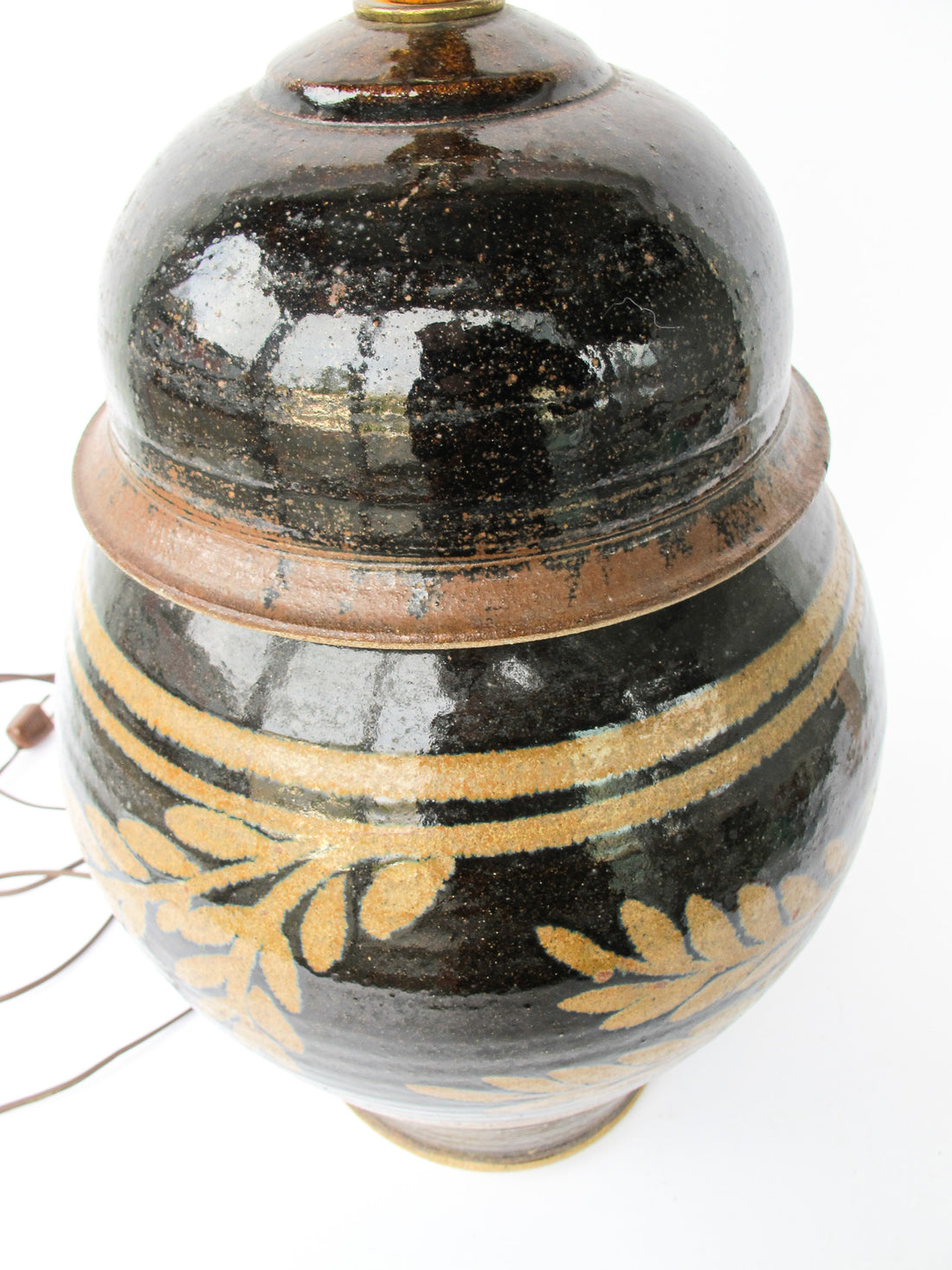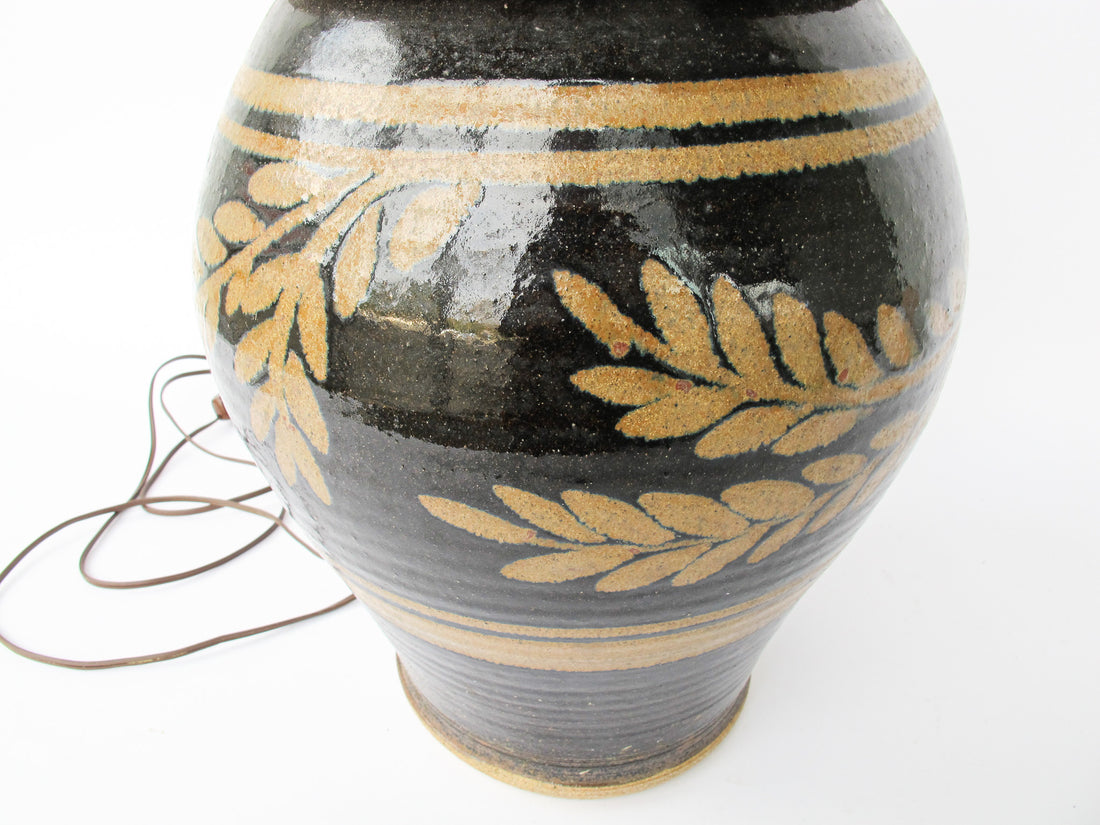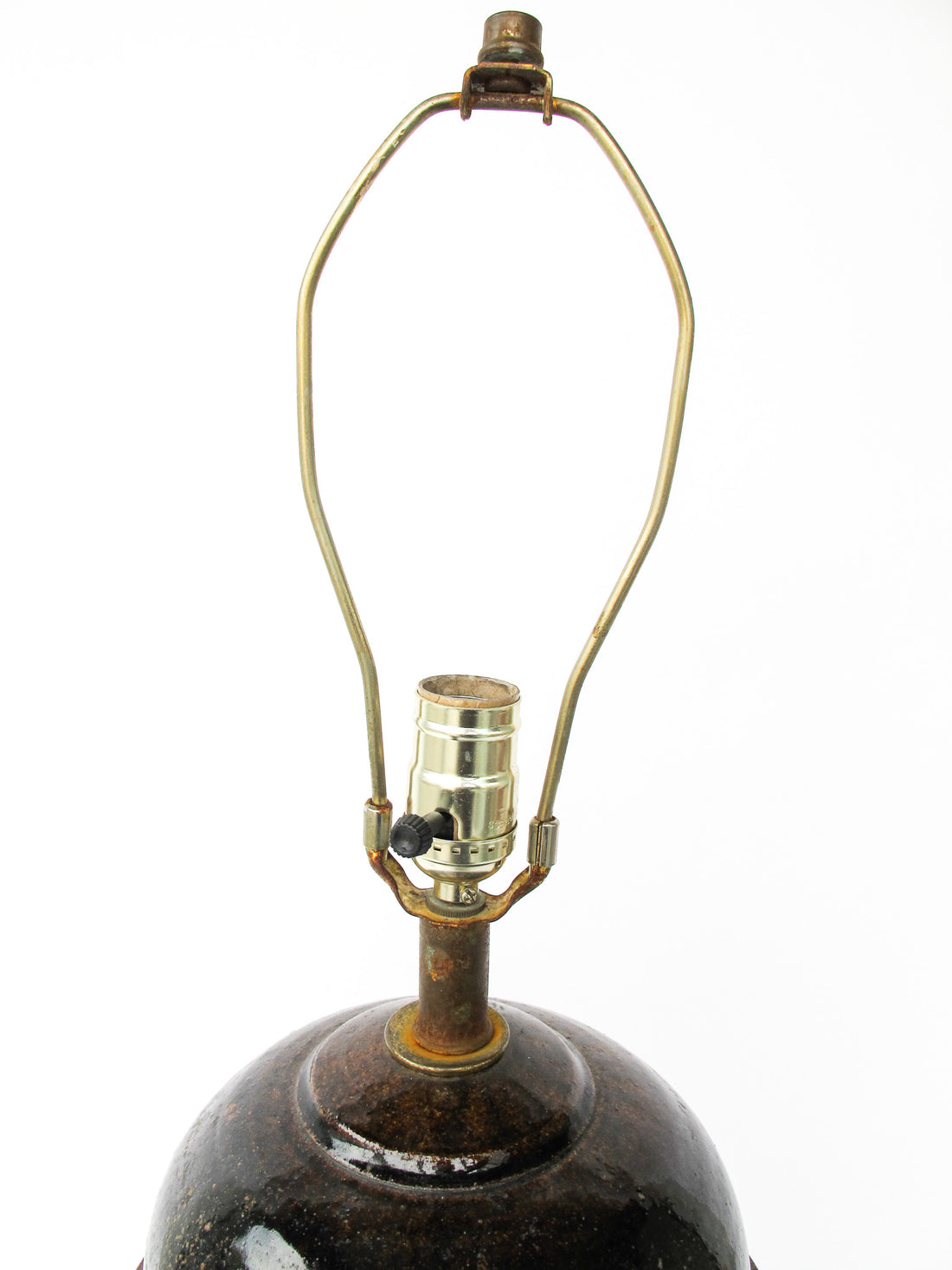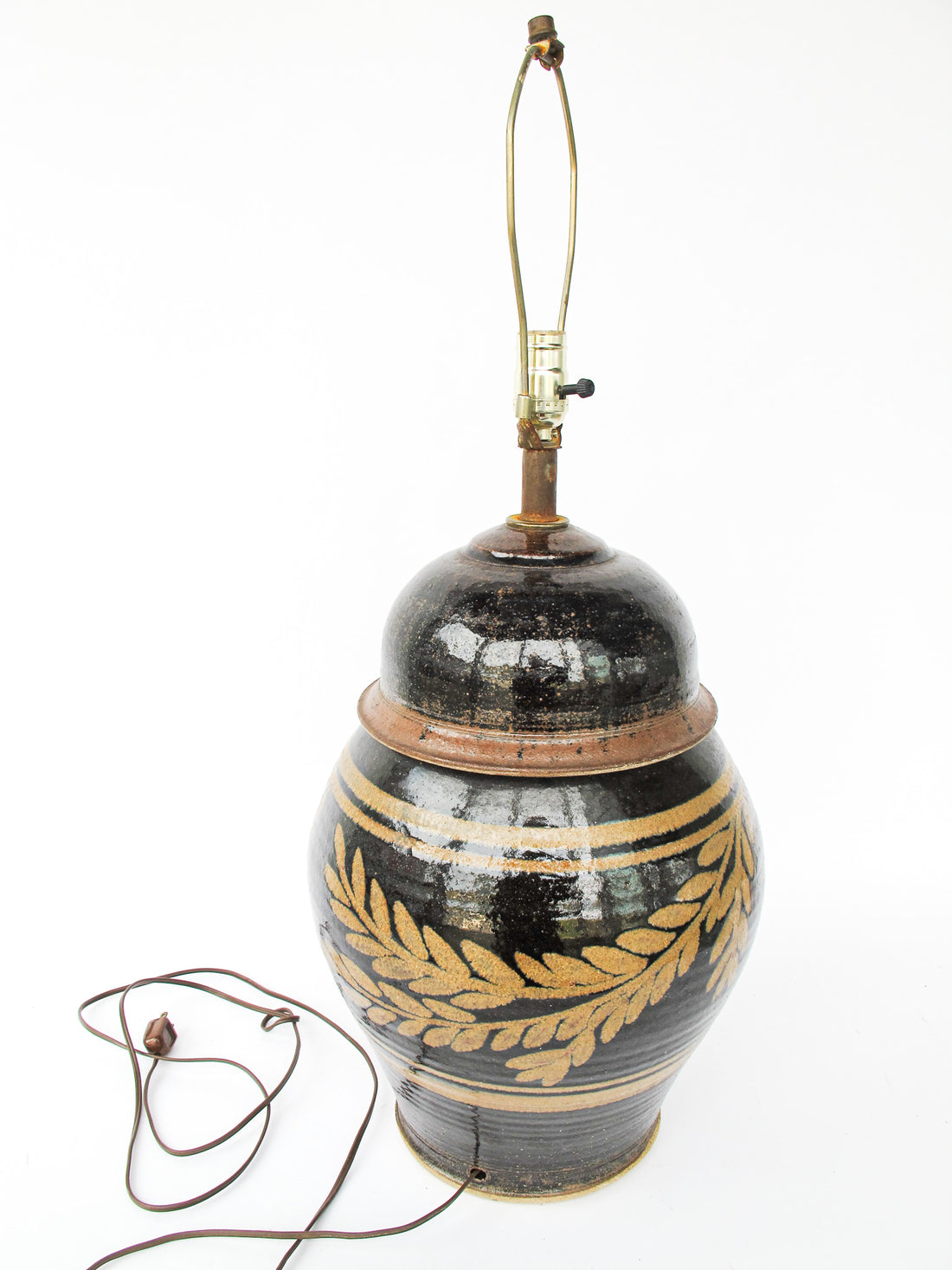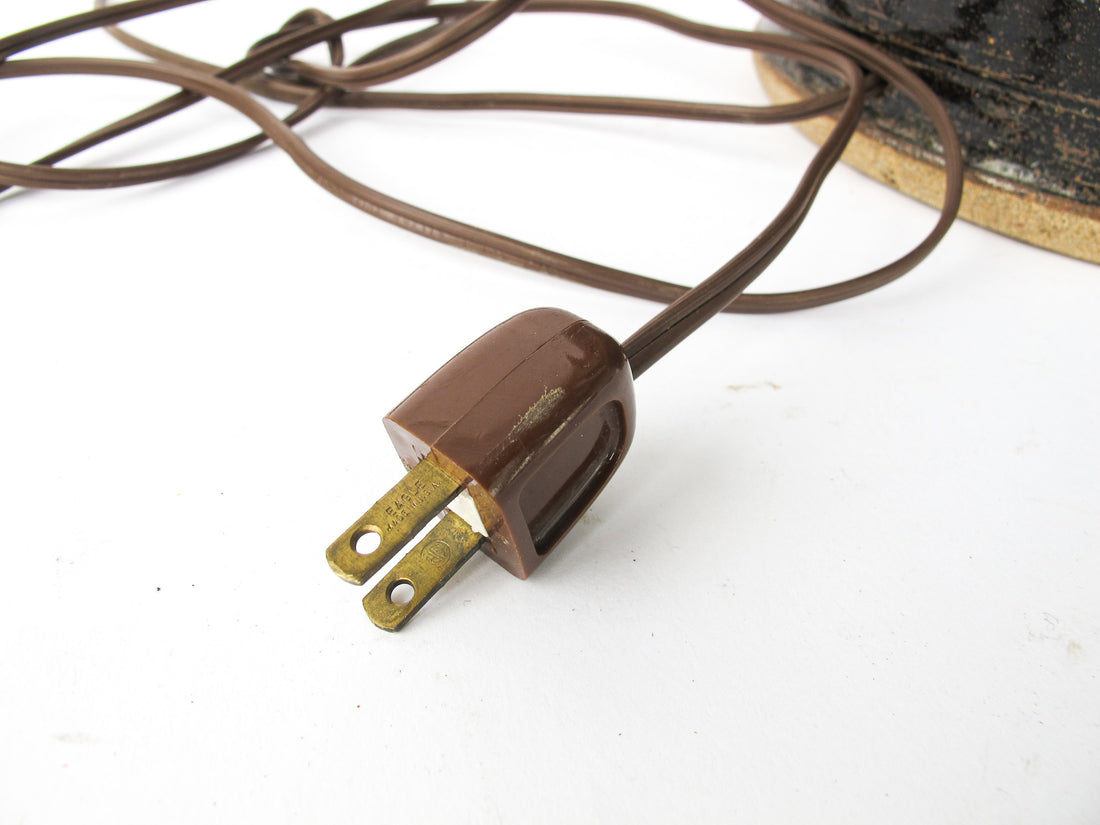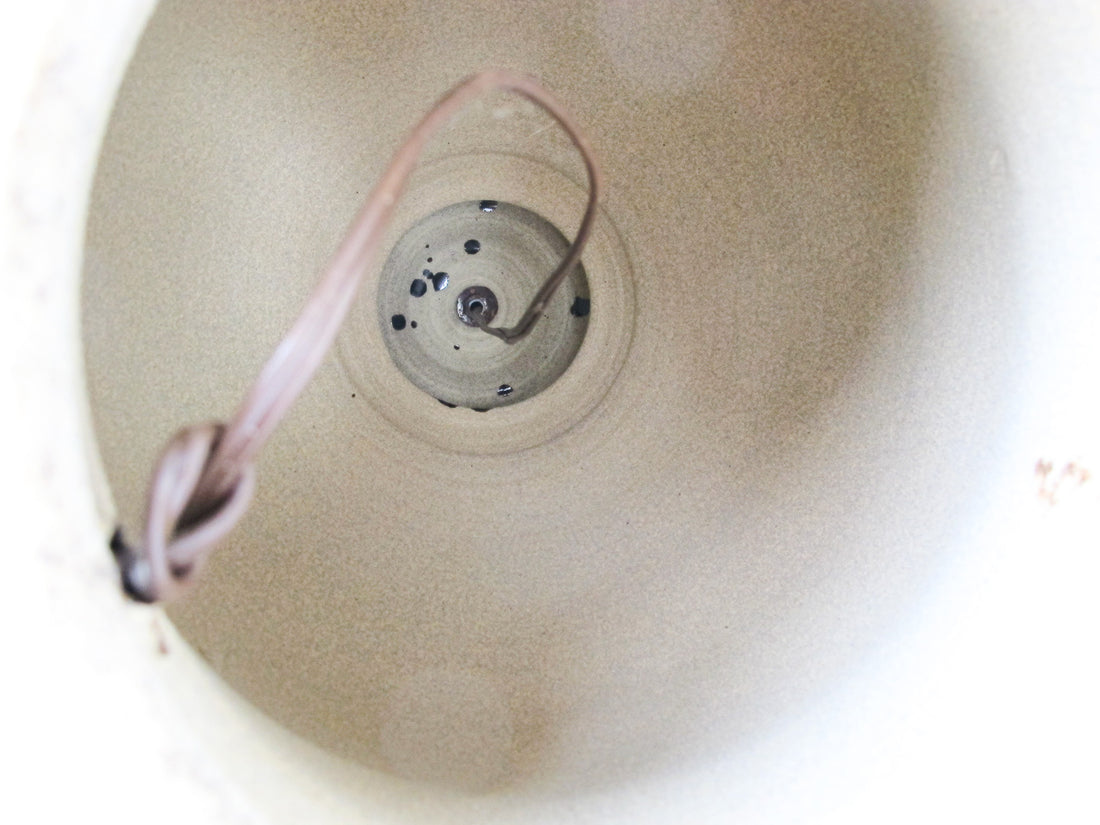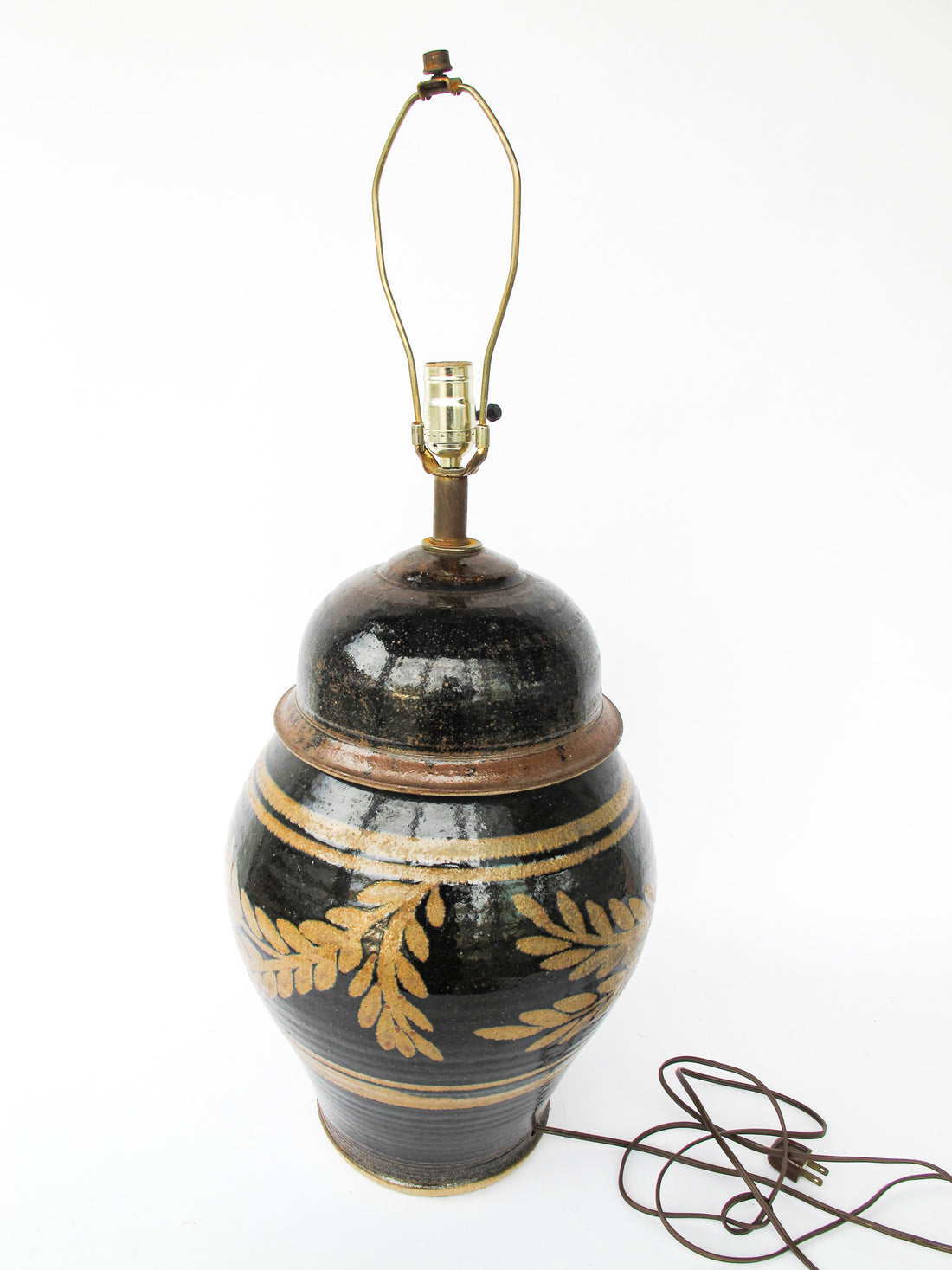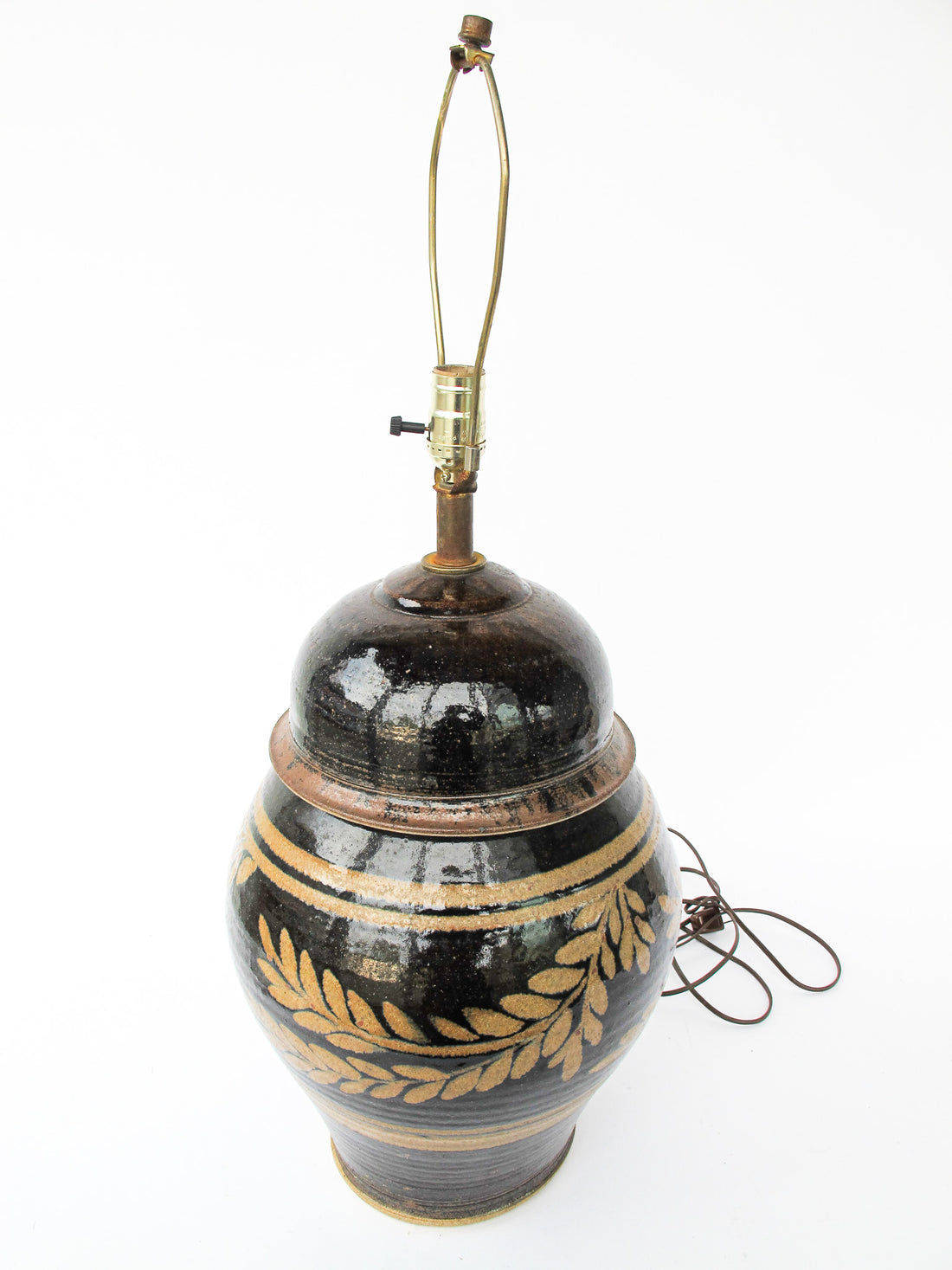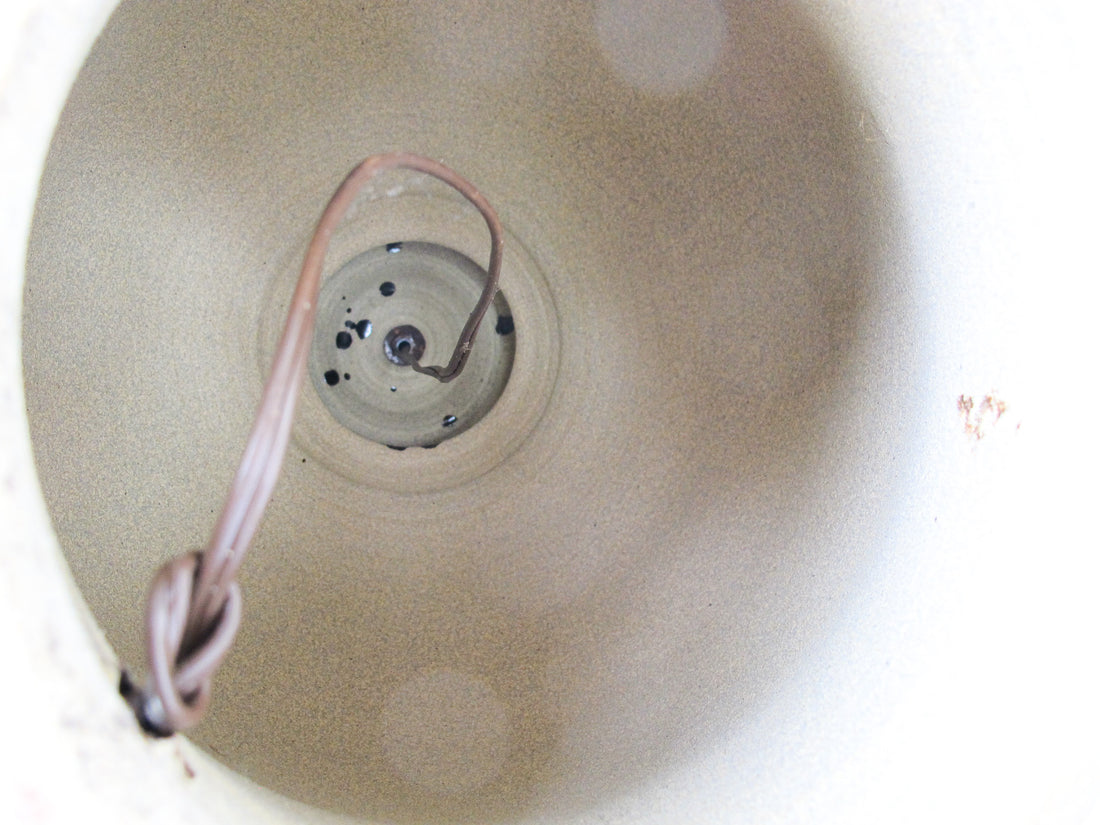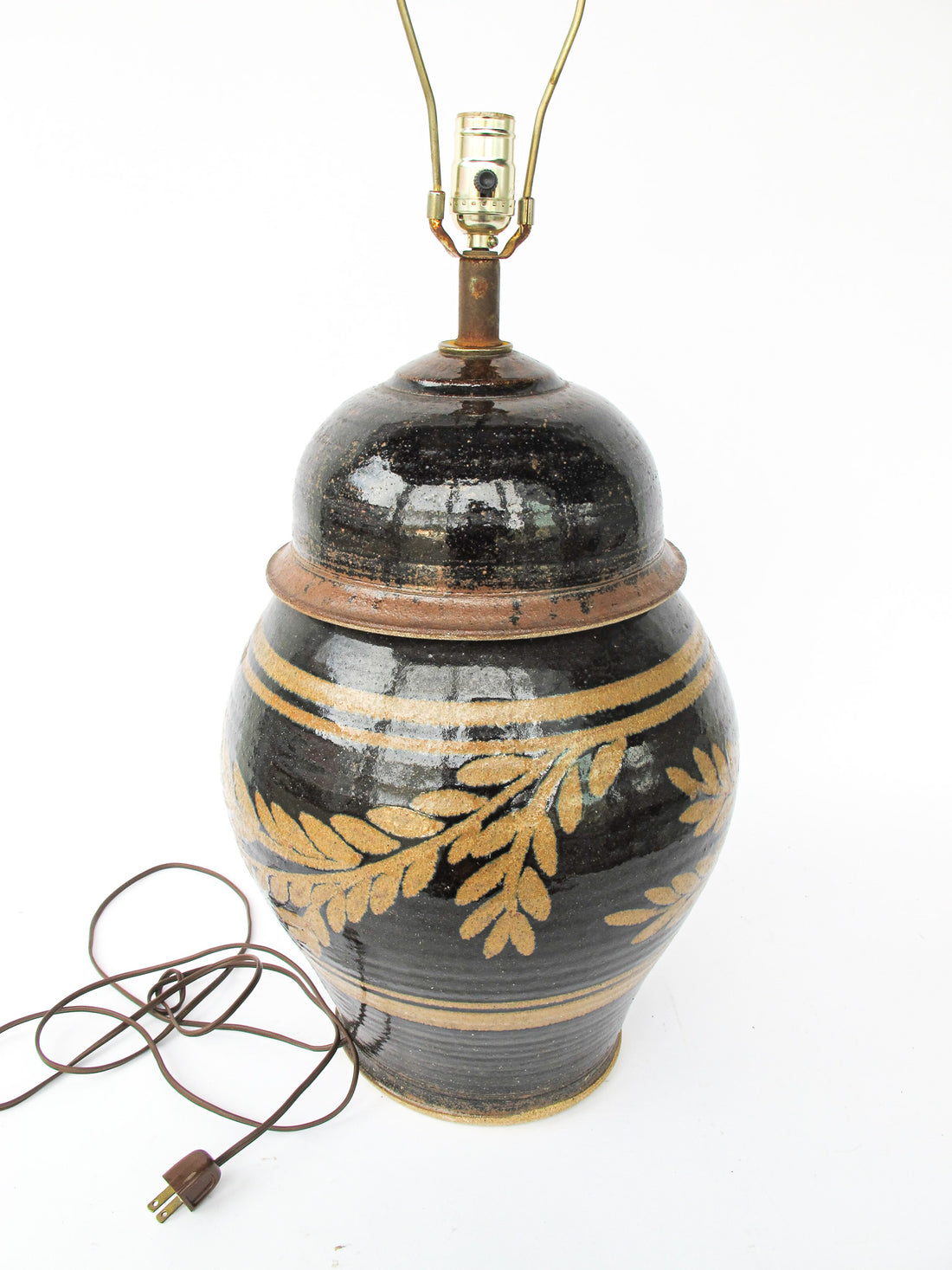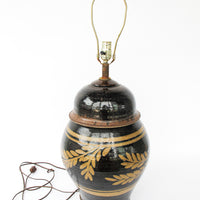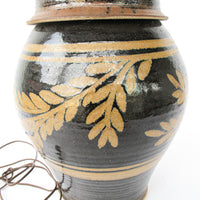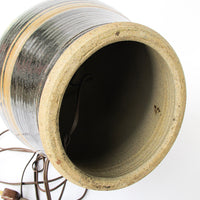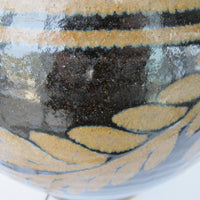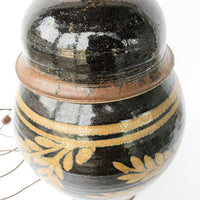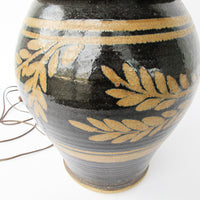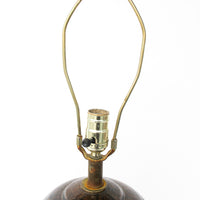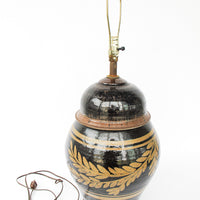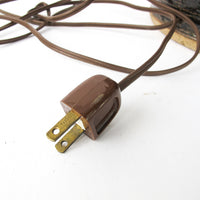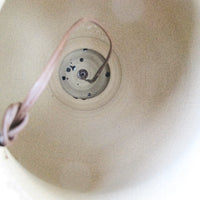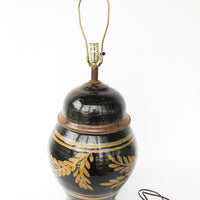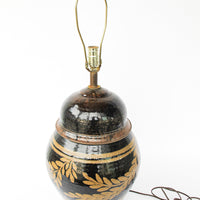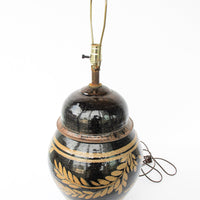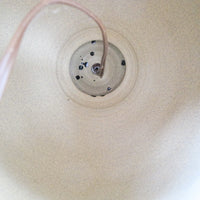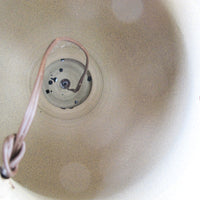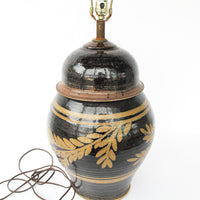 Ceramic Lamp Base with Leaf Design
Beautiful and very large black and bronze ceramic lamp base featuring leaf detailing around the body. It is impressive to see a large hand spun piece such as this in such uniform sizing and shape. 
We love this ceramic lamp as it is a hefty piece that will warm up any space you decide to have it in. This lamp alone would look beautiful on a side table, bedside table, reading nook, etc. This lamp will surely fill up an empty space that your room needed filled.  Could even be placed on a fireplace step as floor lighting/decor. 
In great vintage condition with no cracks or chips. Wiring is still functional. Does not come with a lamp shade. 
Largest points overall measure - 12" L x 12" W x 30" H
Base circumference - 7" D