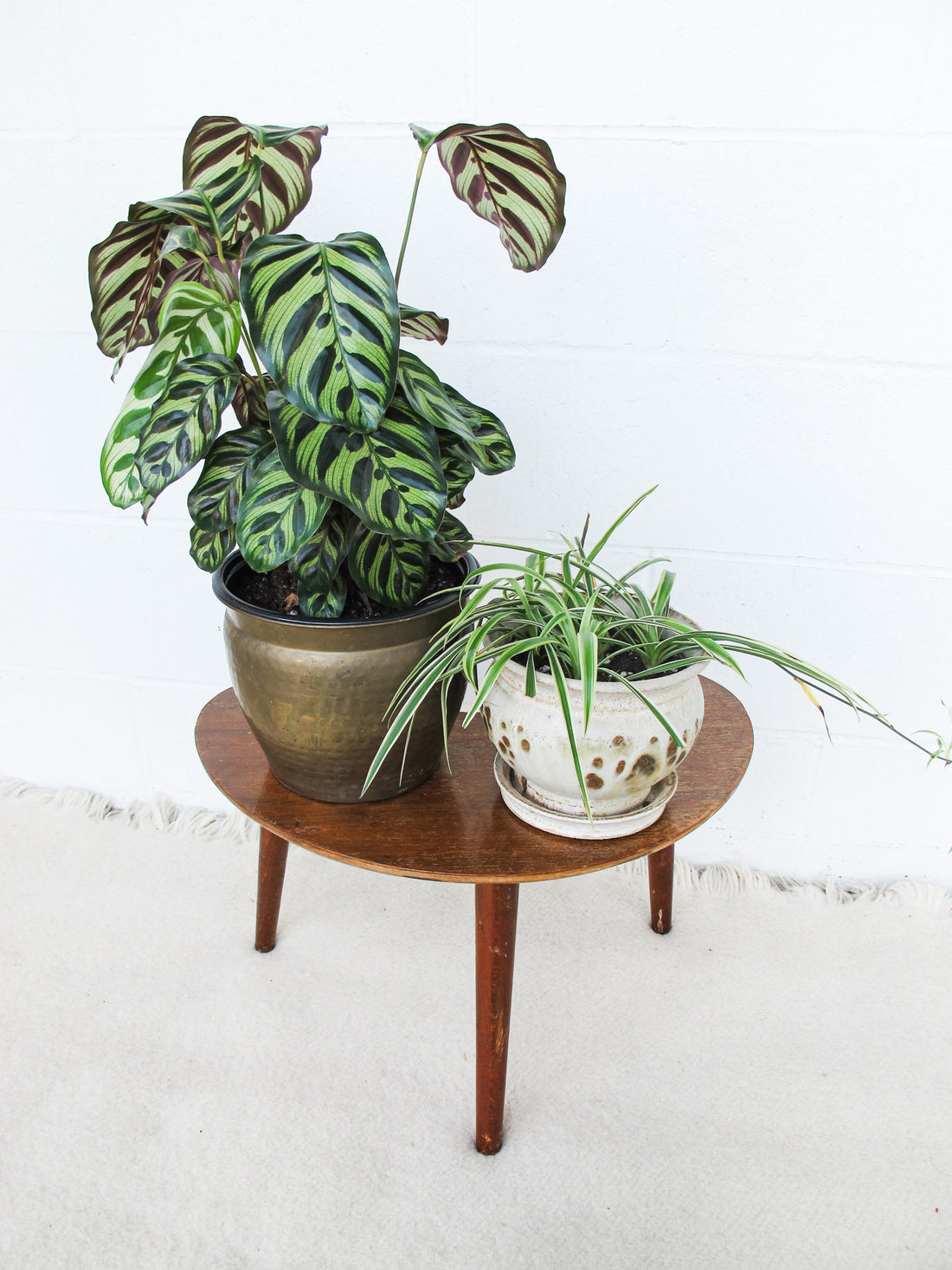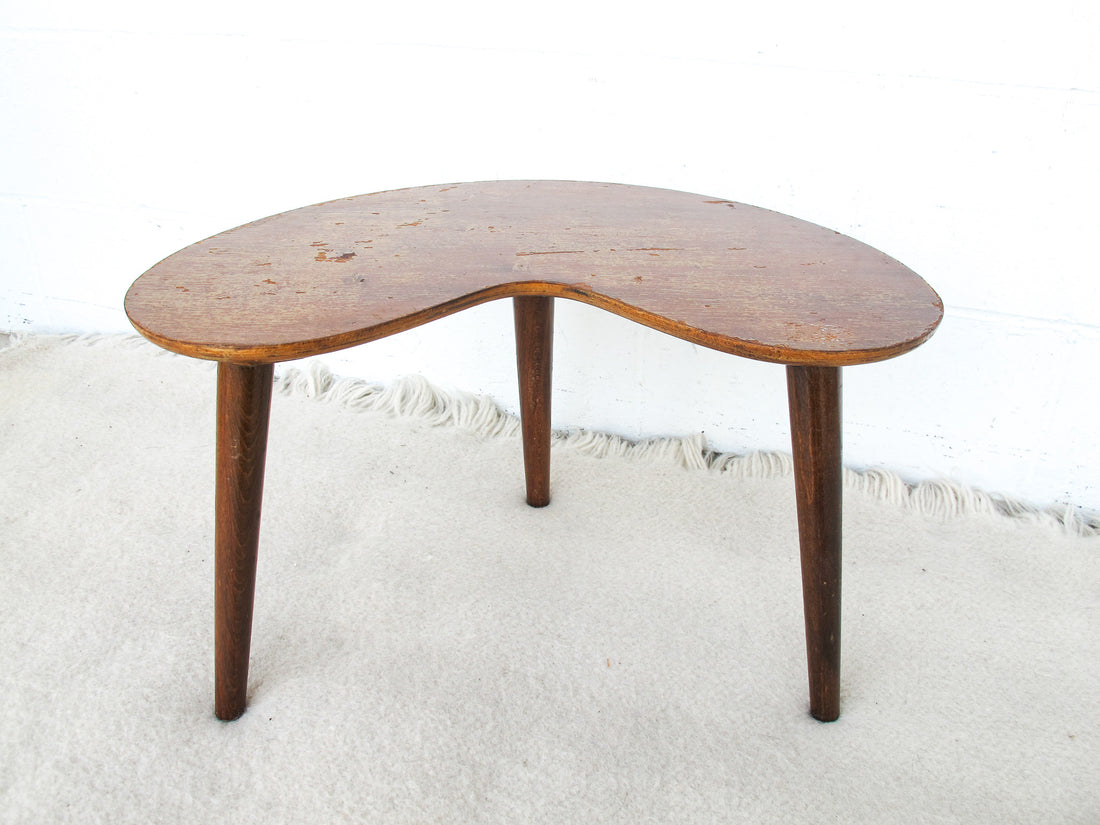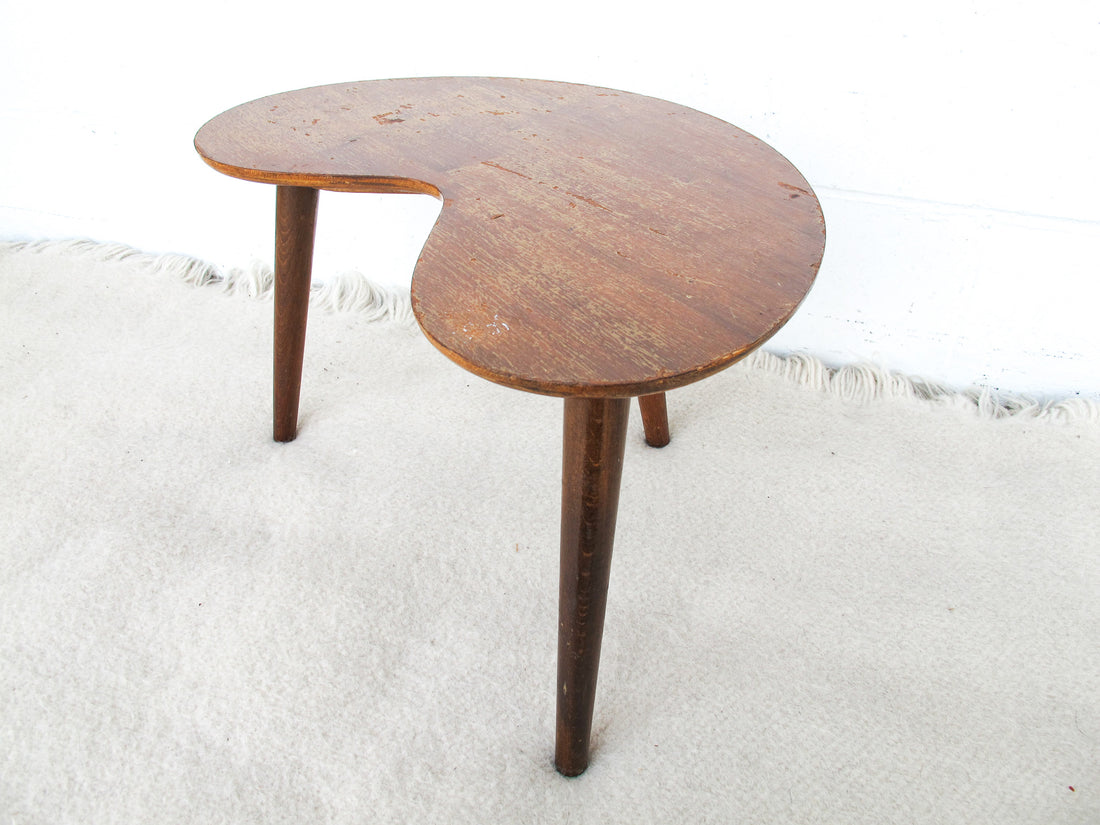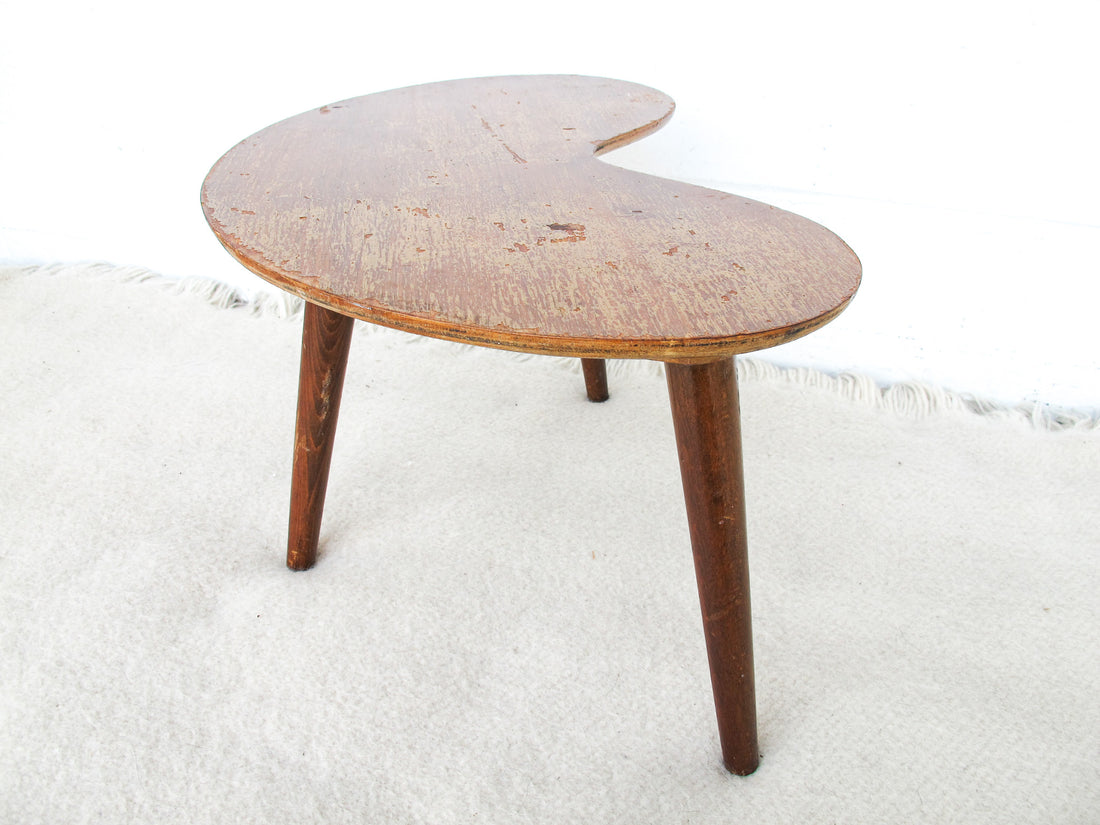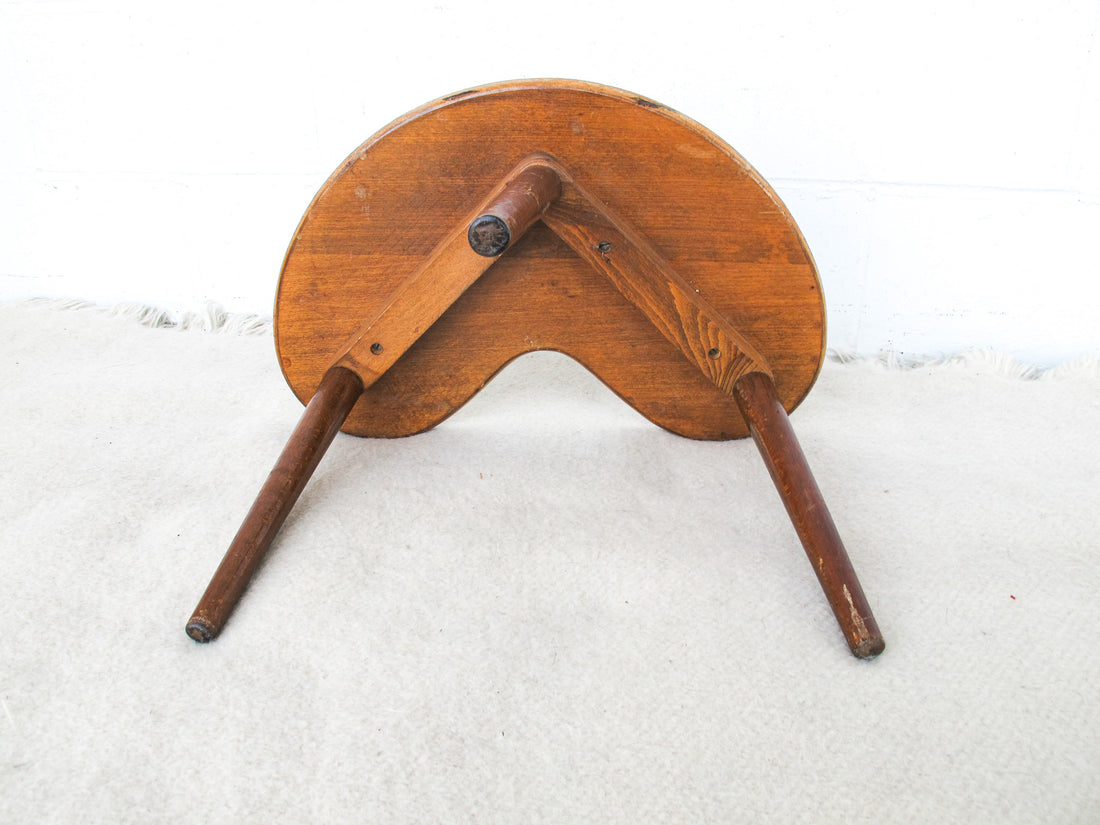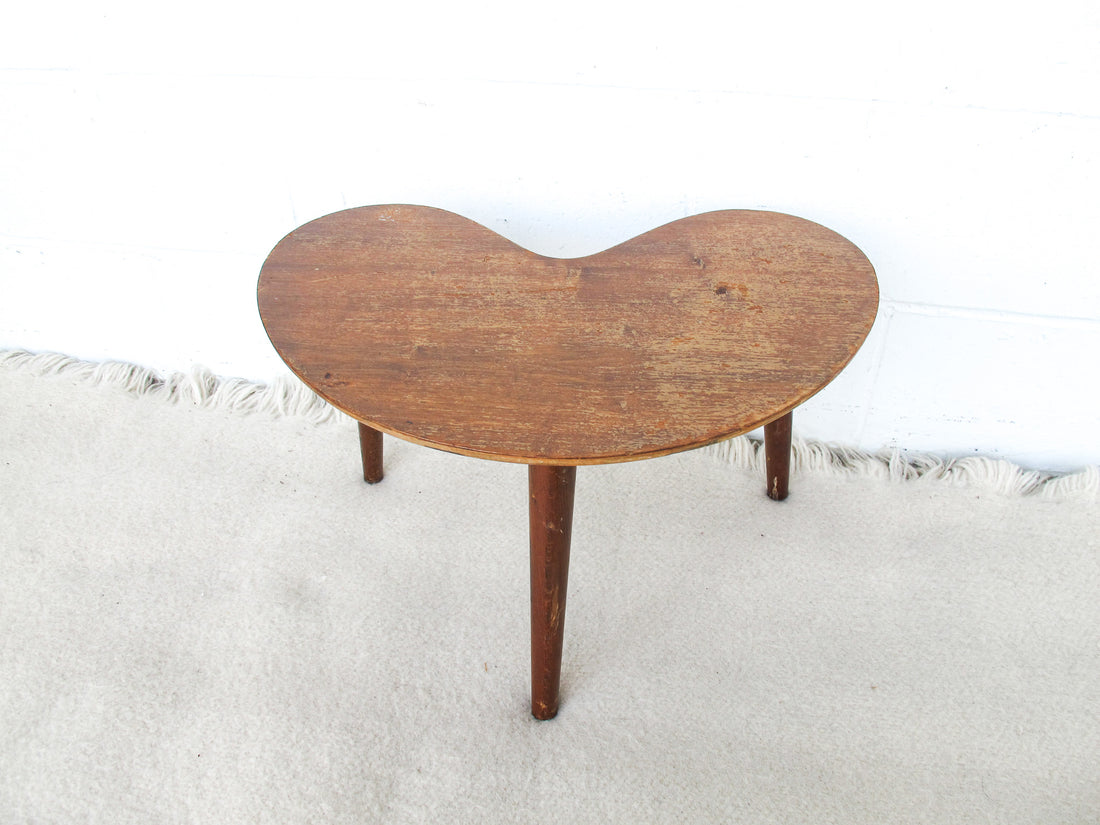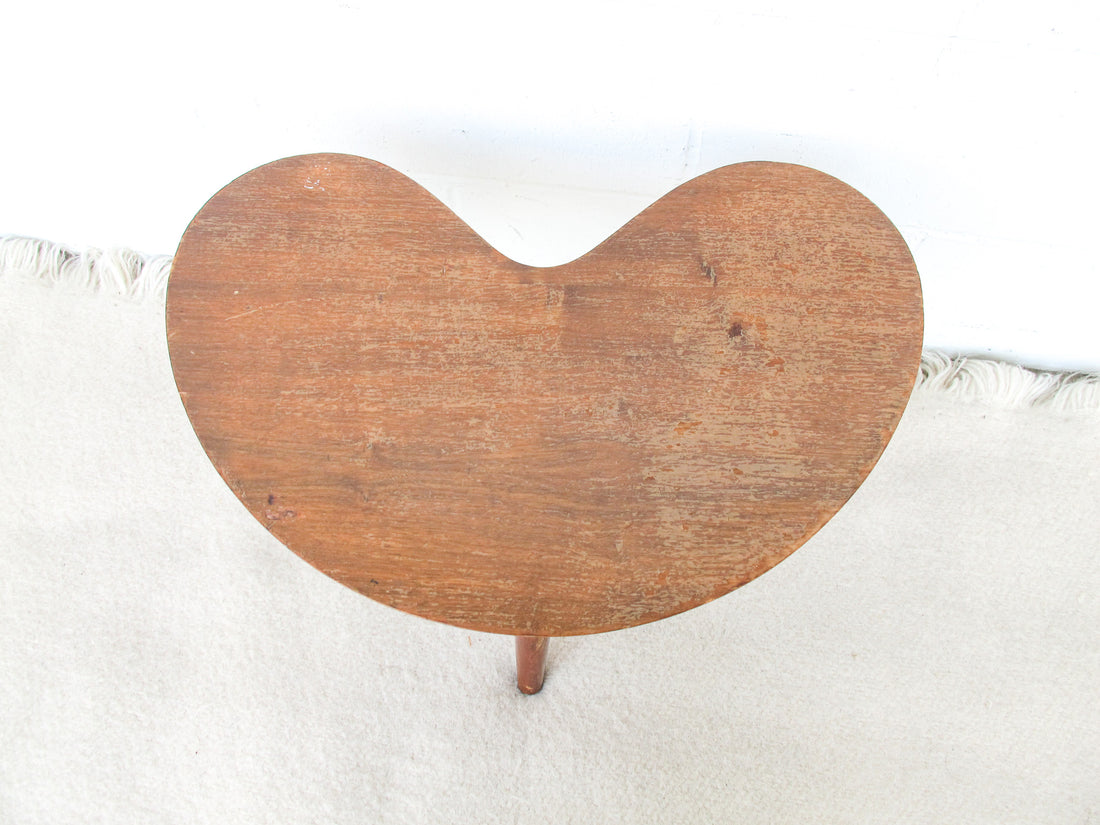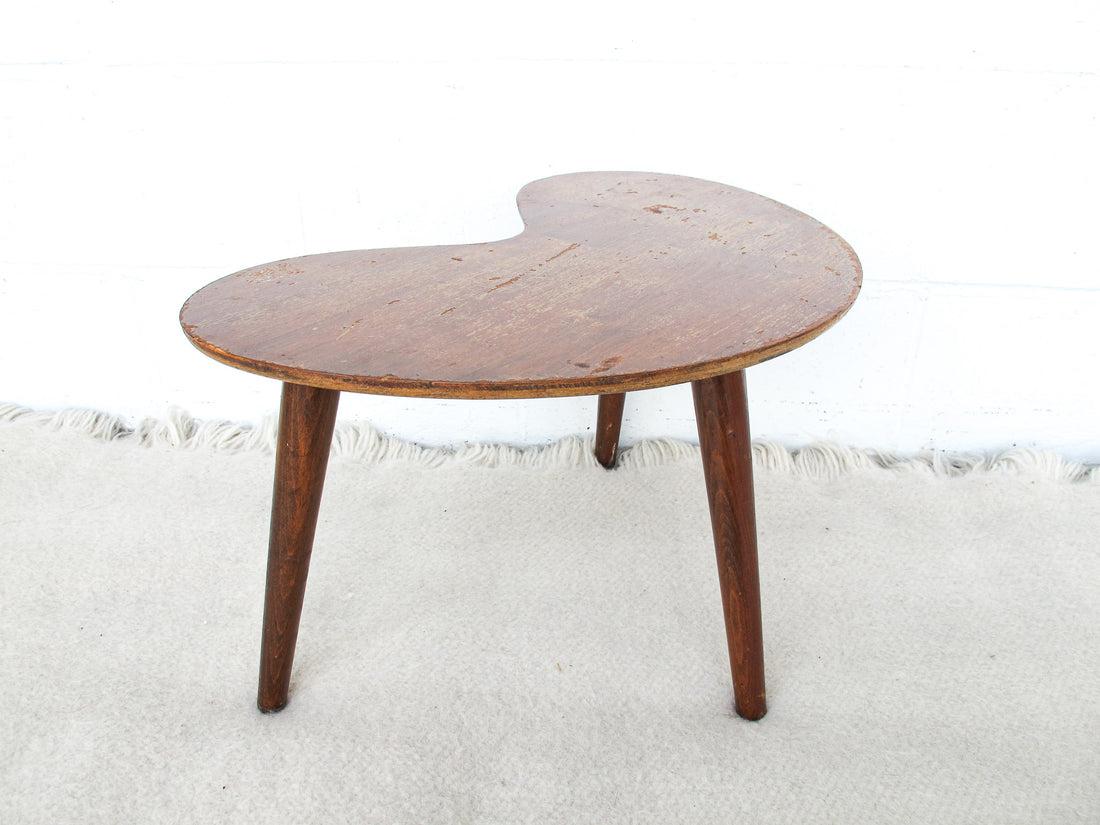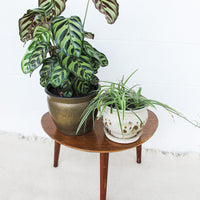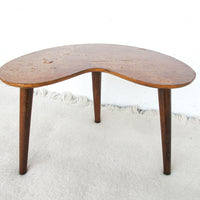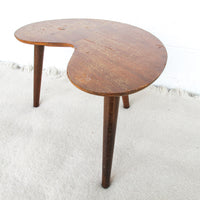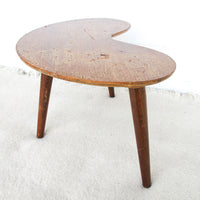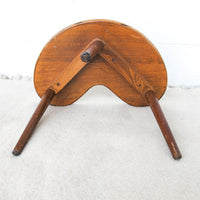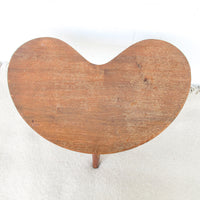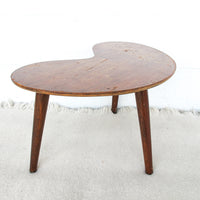 Midcentury Wood Table Plant Stand
This midcentury wood table is very unique. It is in the shape of a bean or boomerang. It has three screw off legs and is originally from London.
This table would be the perfect as a side table for a lower chair or couch. You could even use its shape to advantage to curve around the side of a couch or chair or use it in a corner for plants or other items. 
It has normal vintage ware on the finish as shown in the pictures. 
Measures - 19 7/8" L x 10.5" W x 12 3/8" H