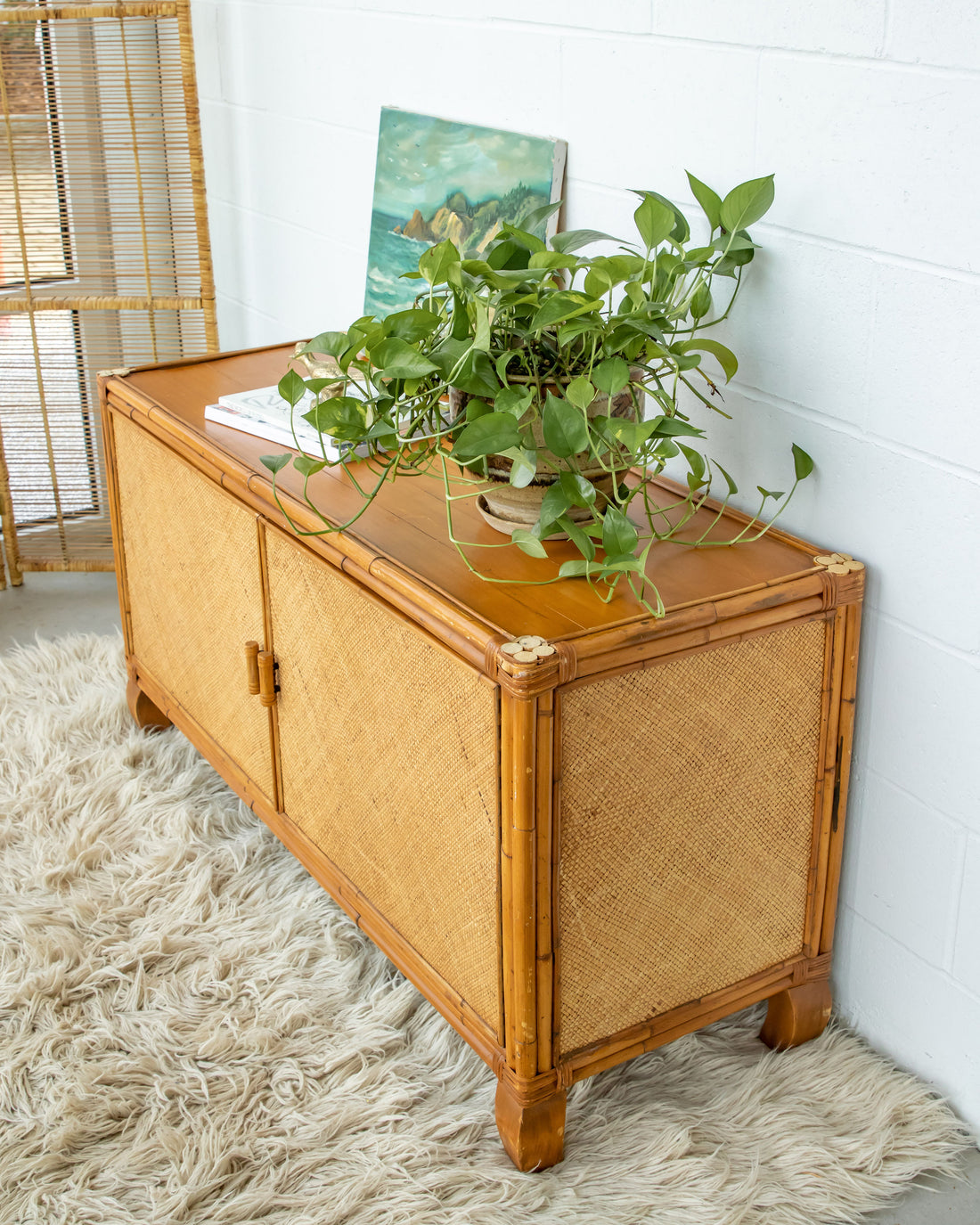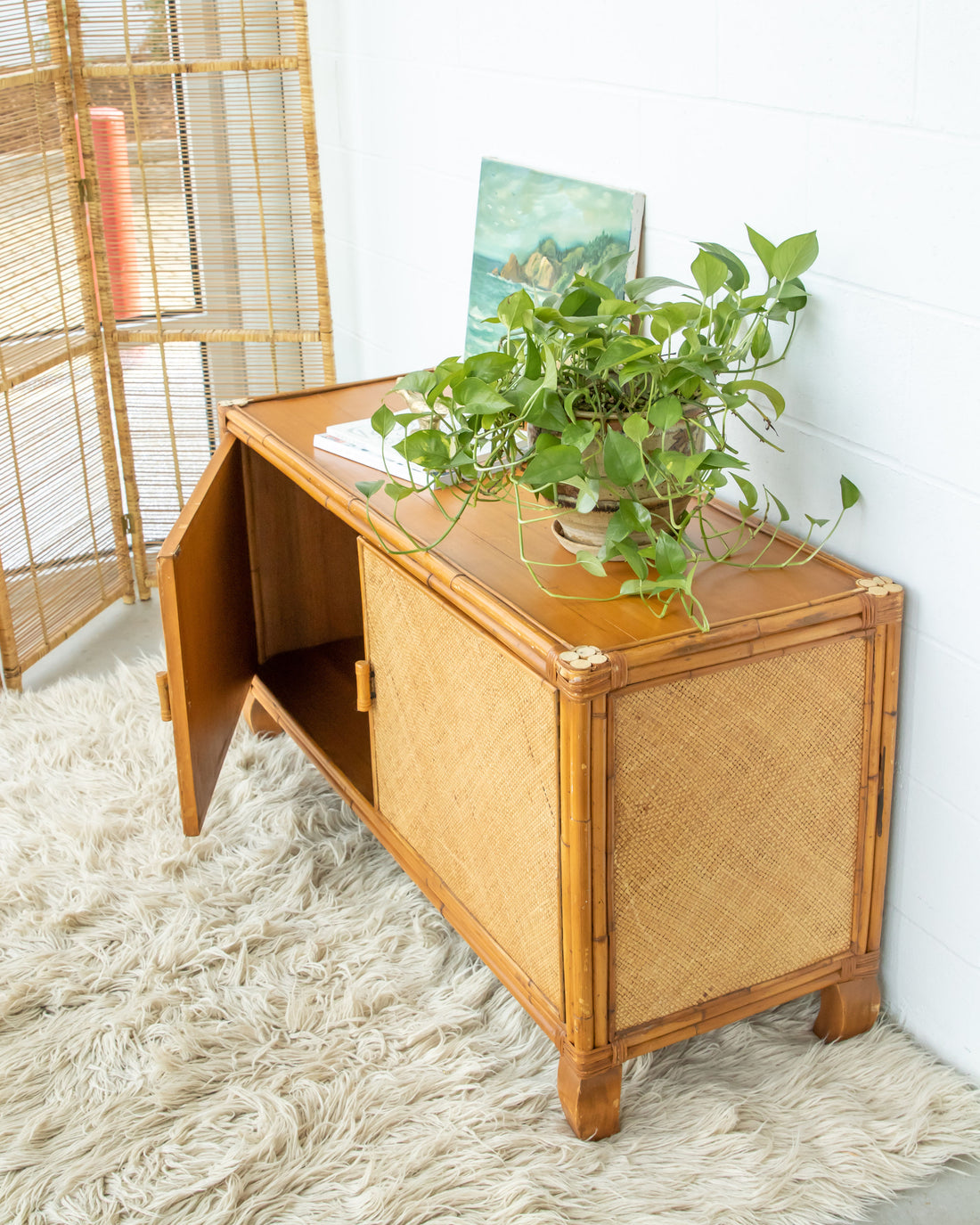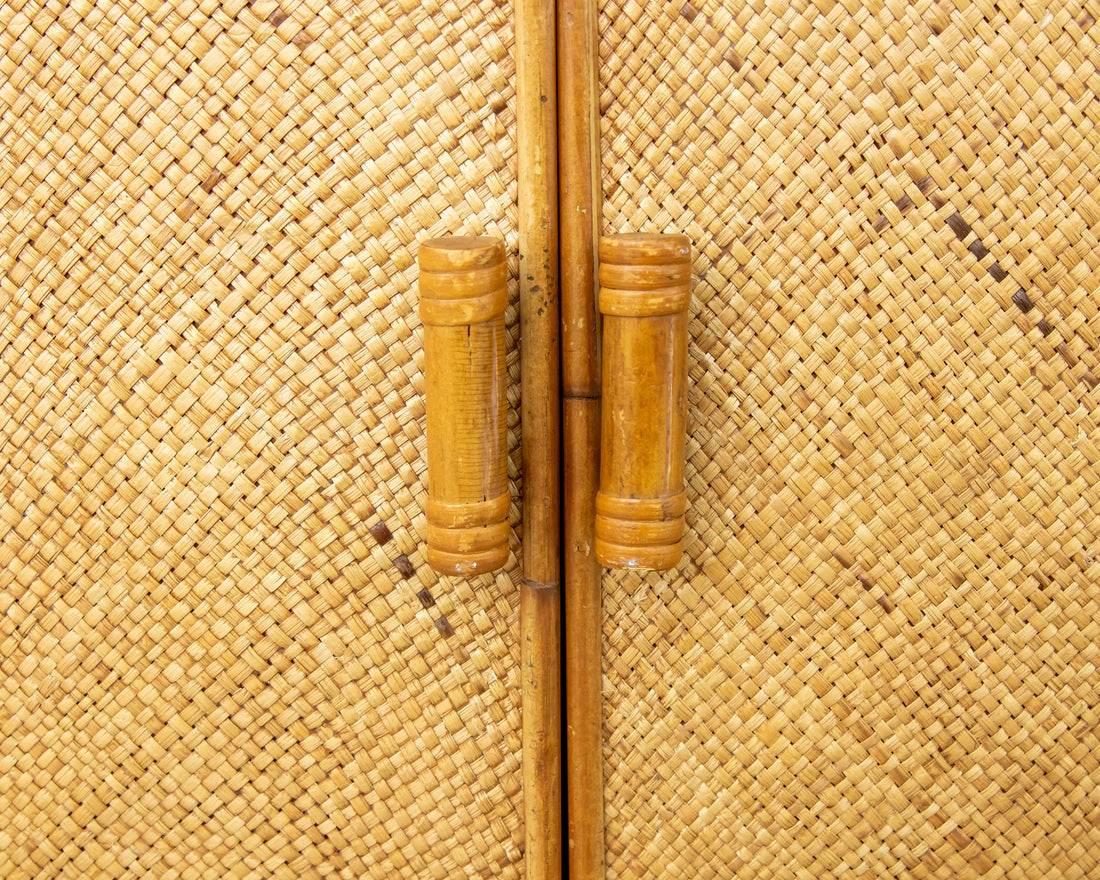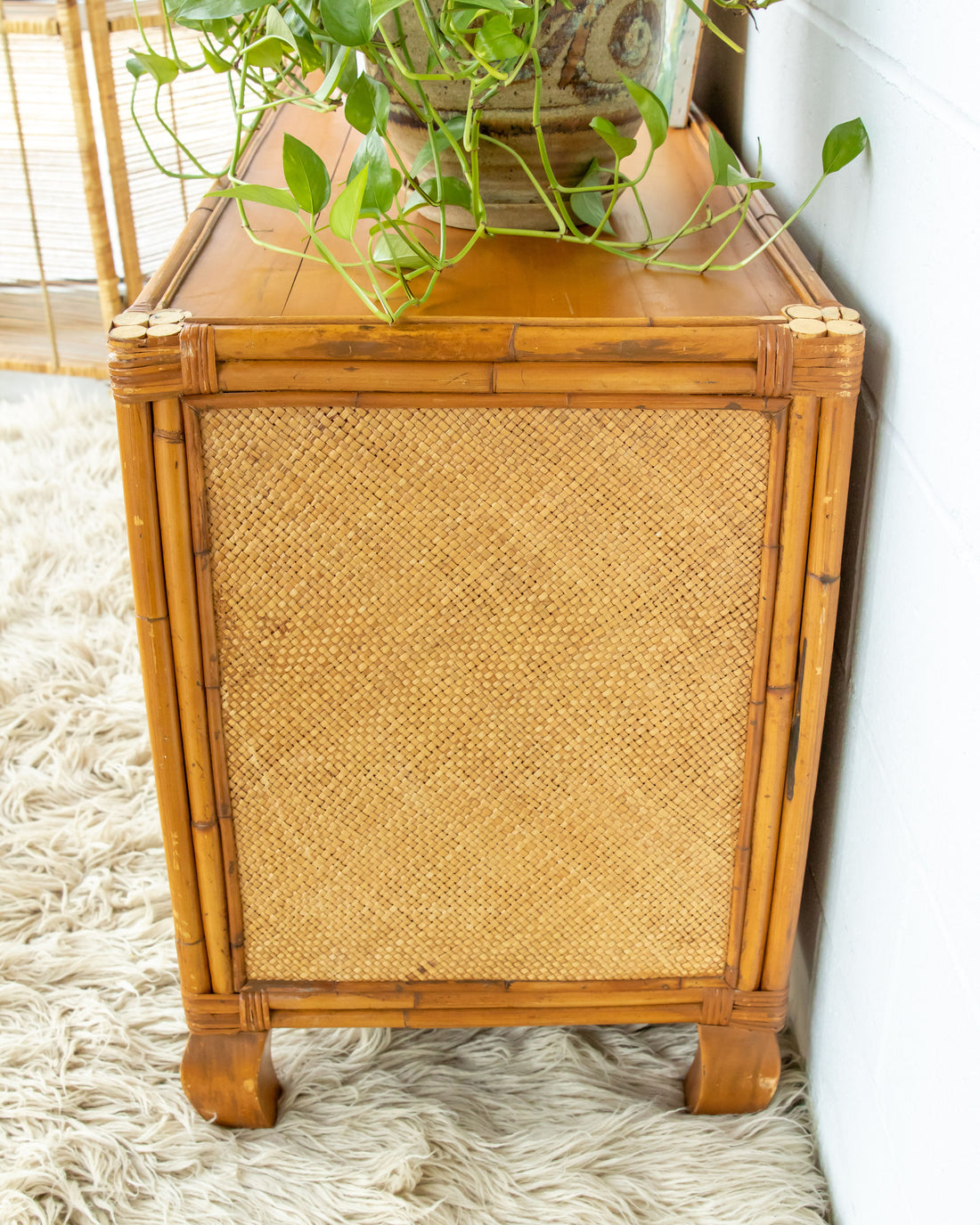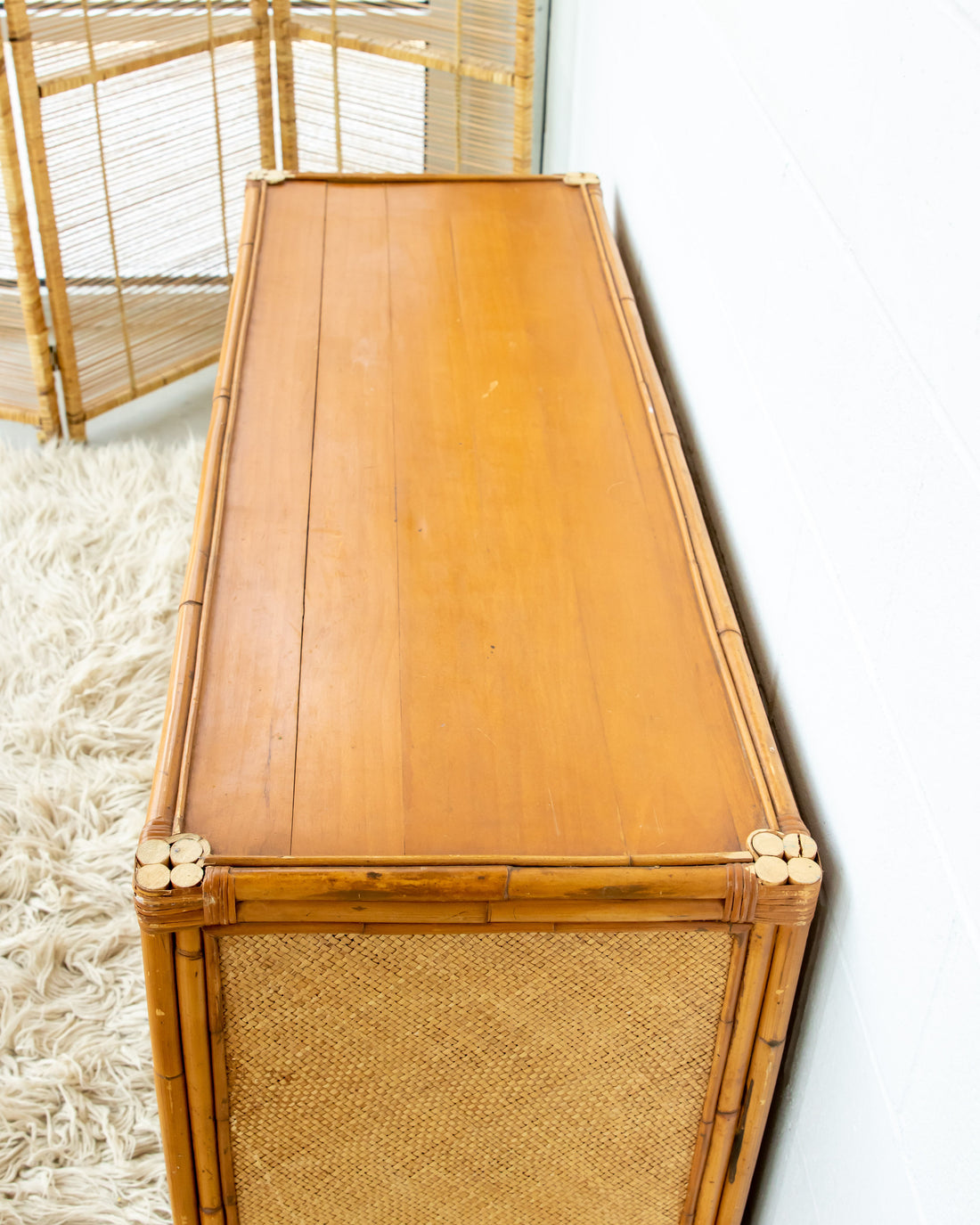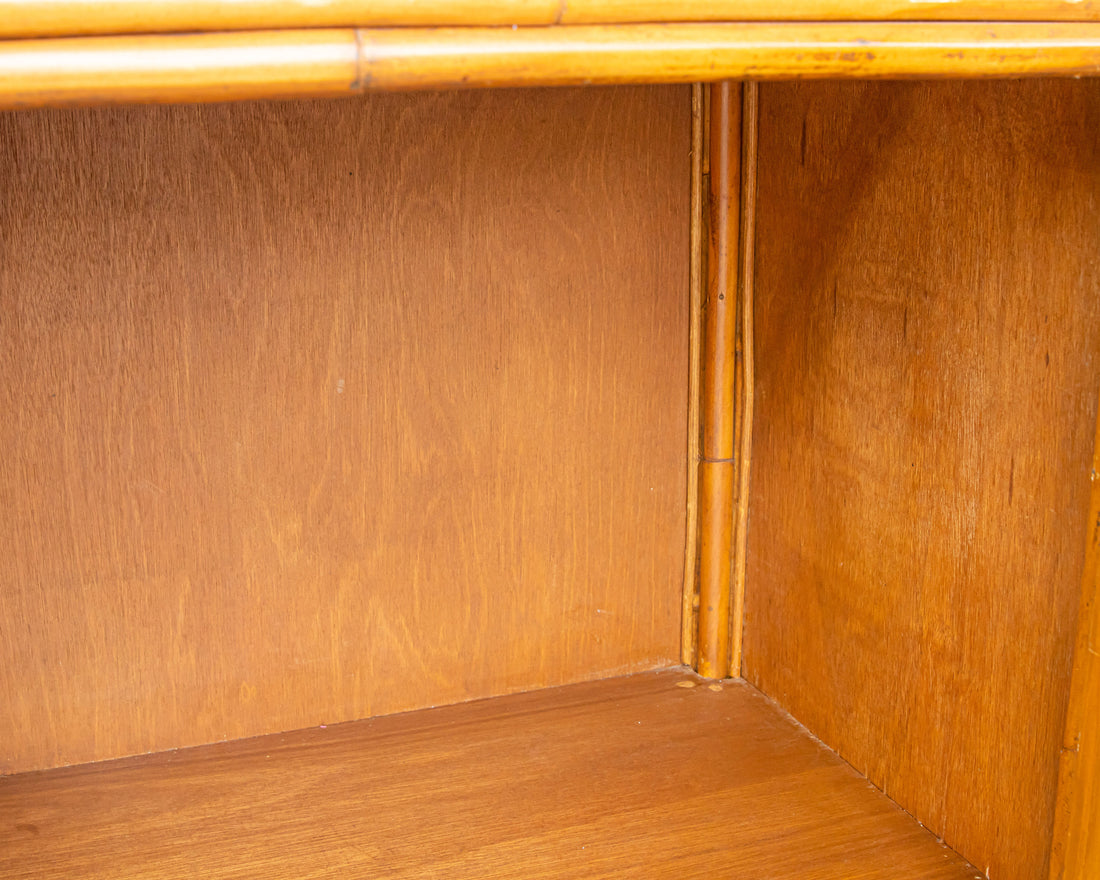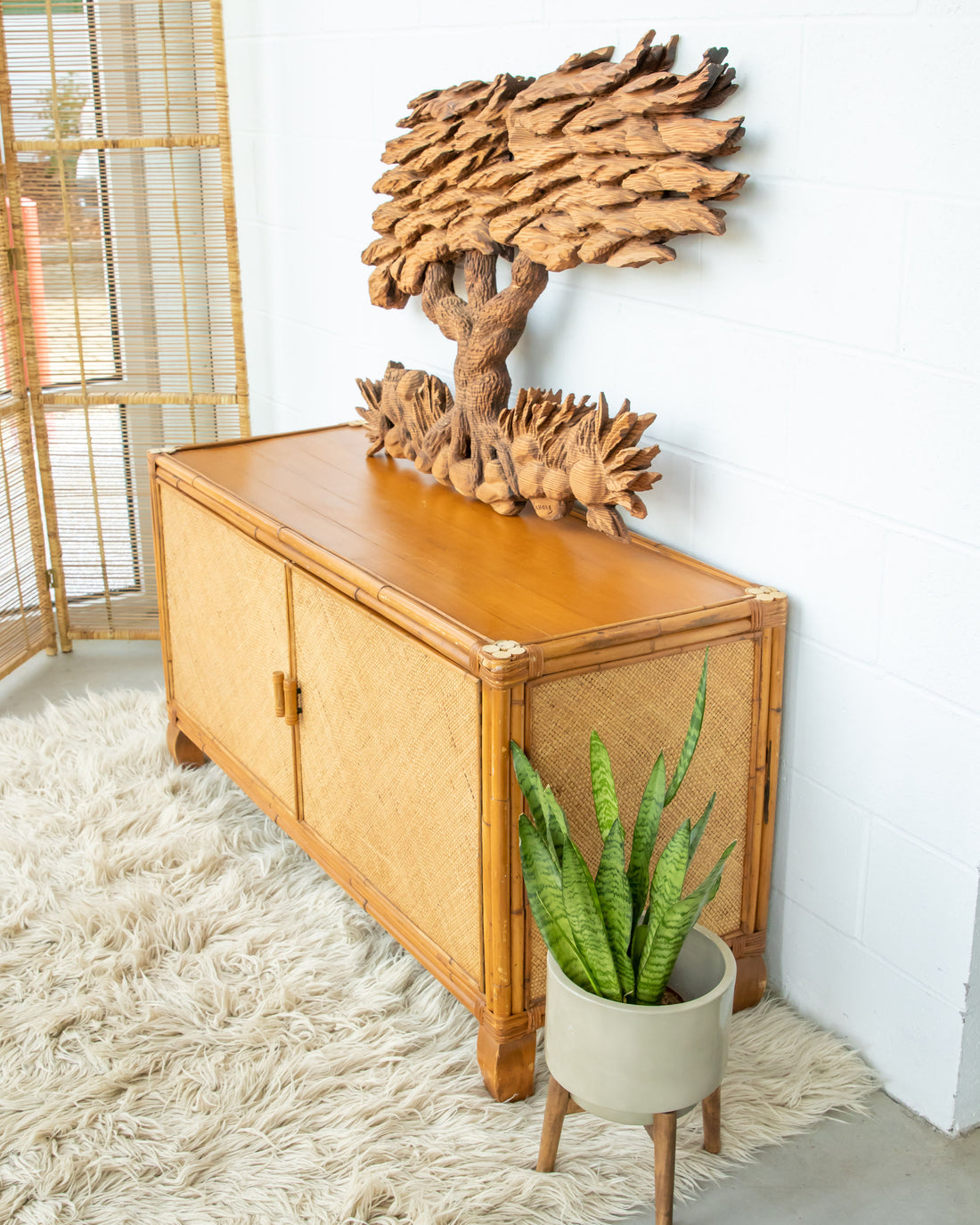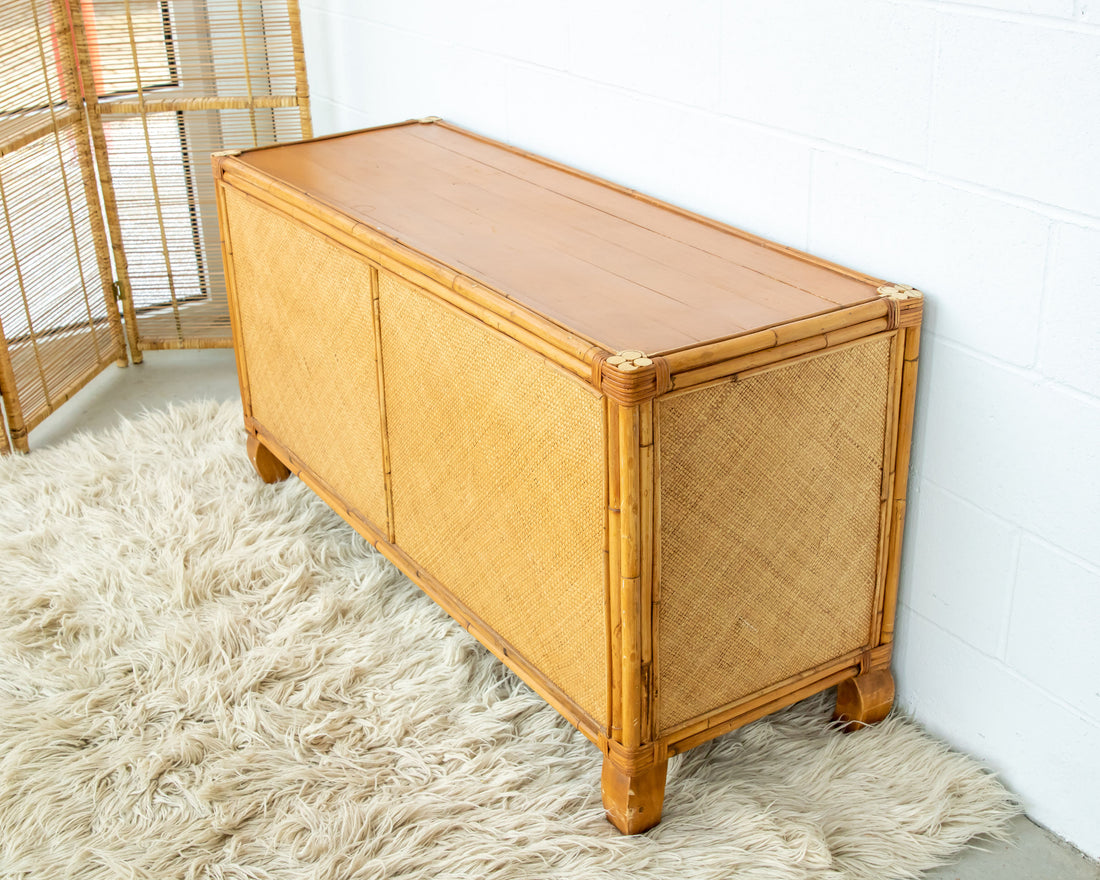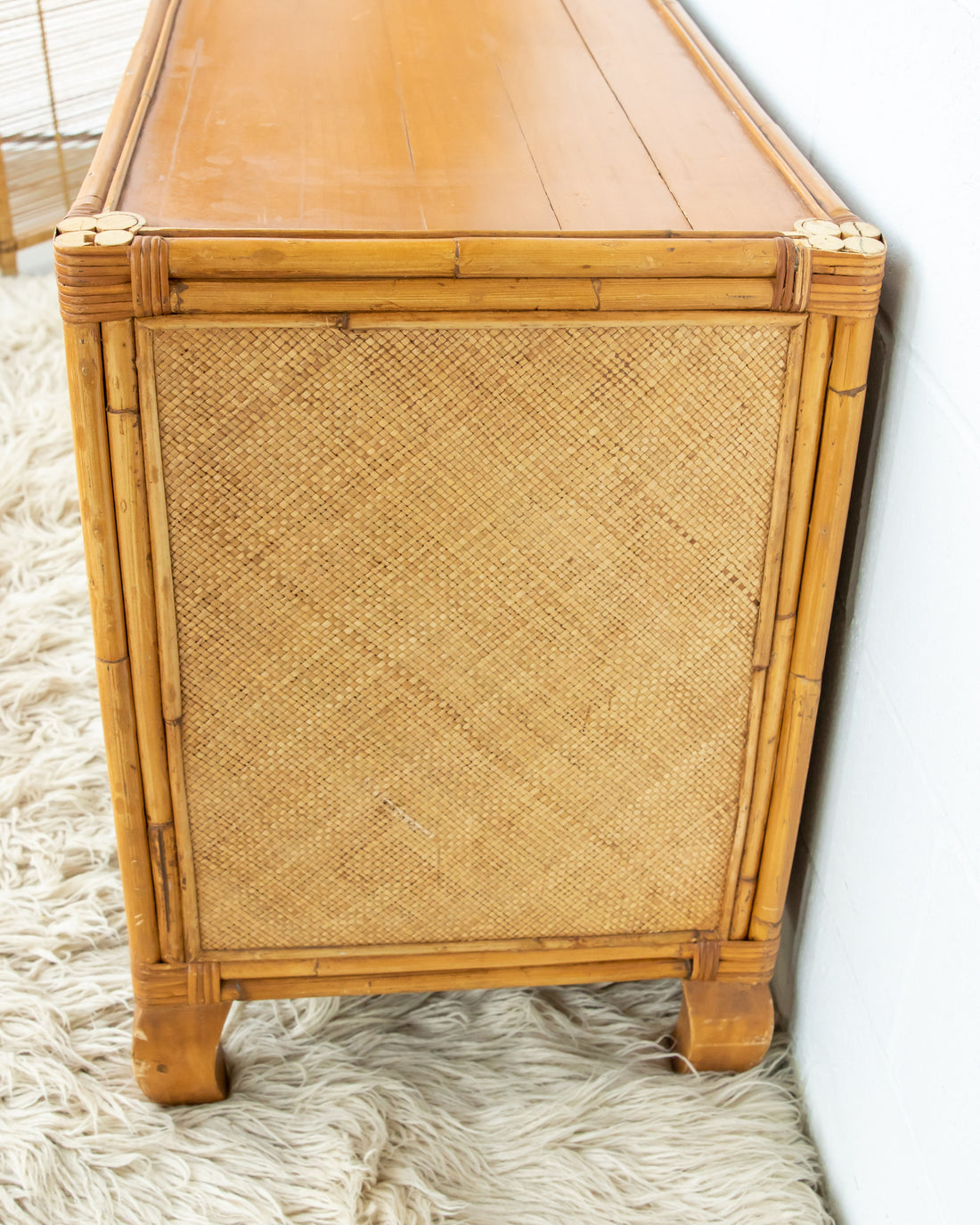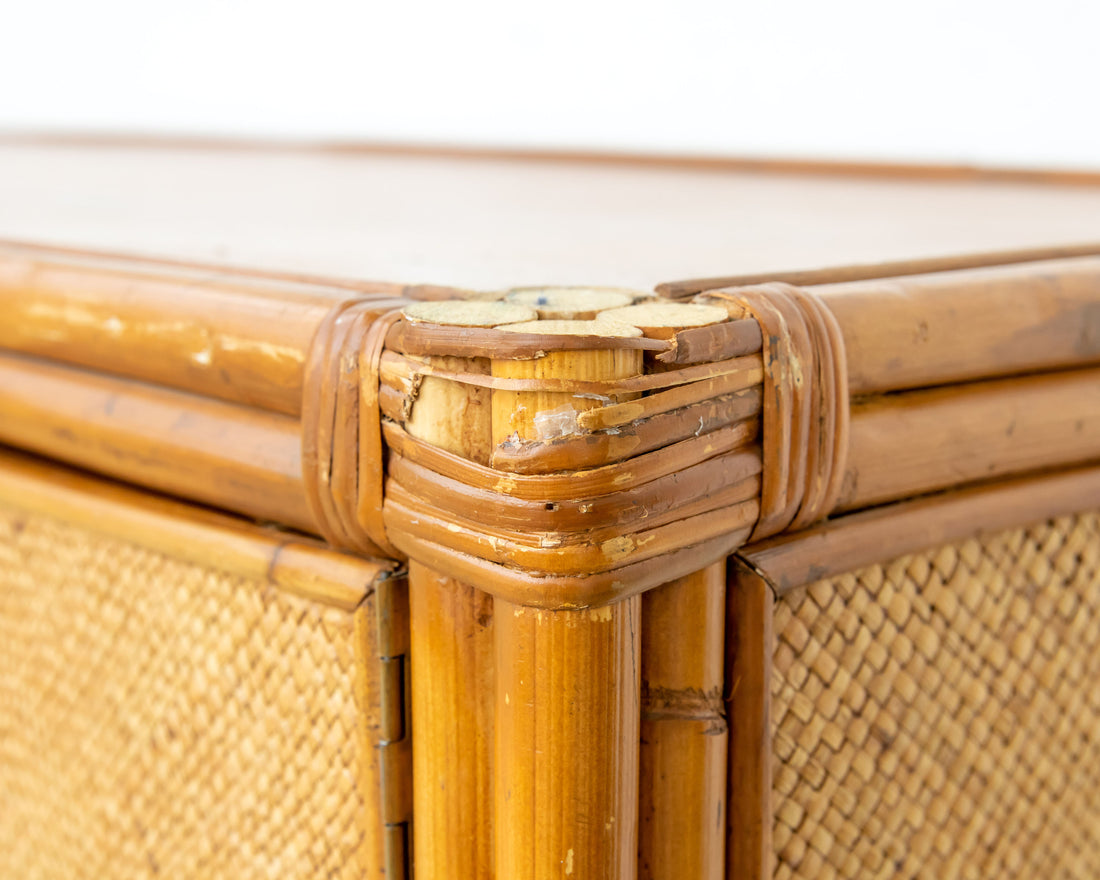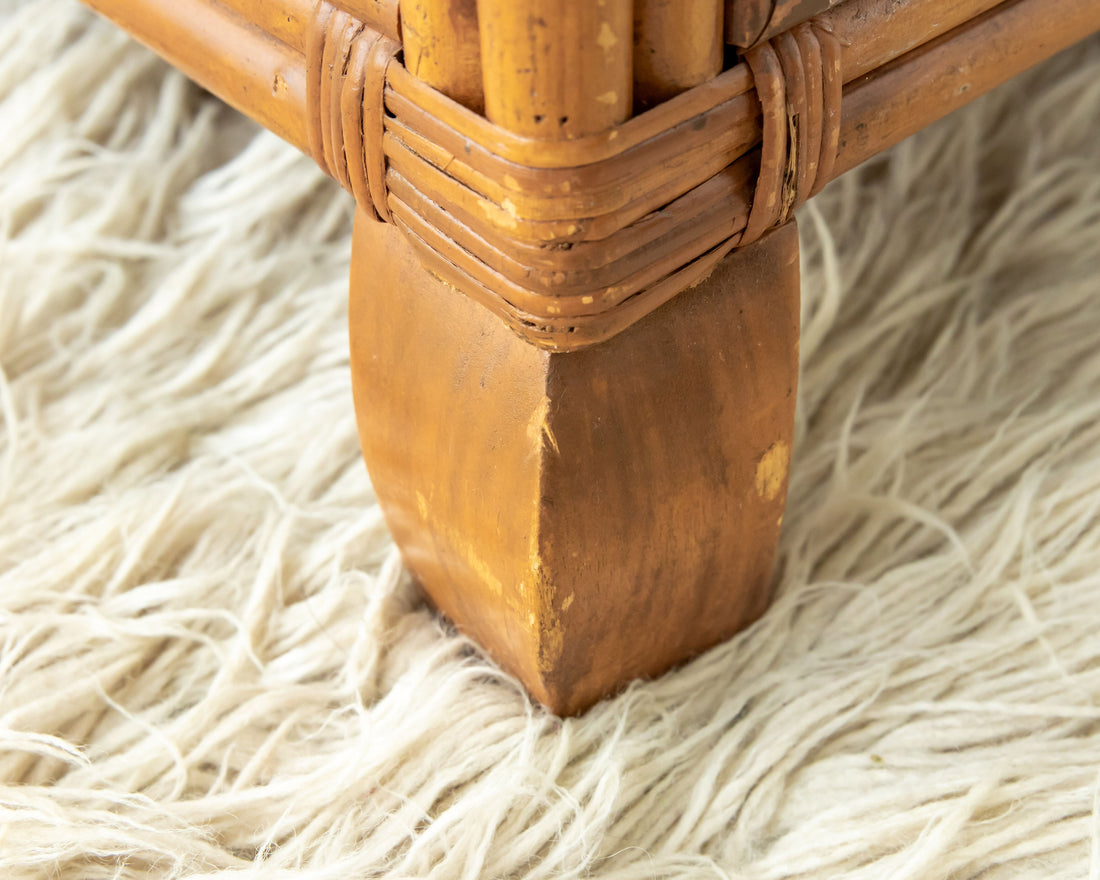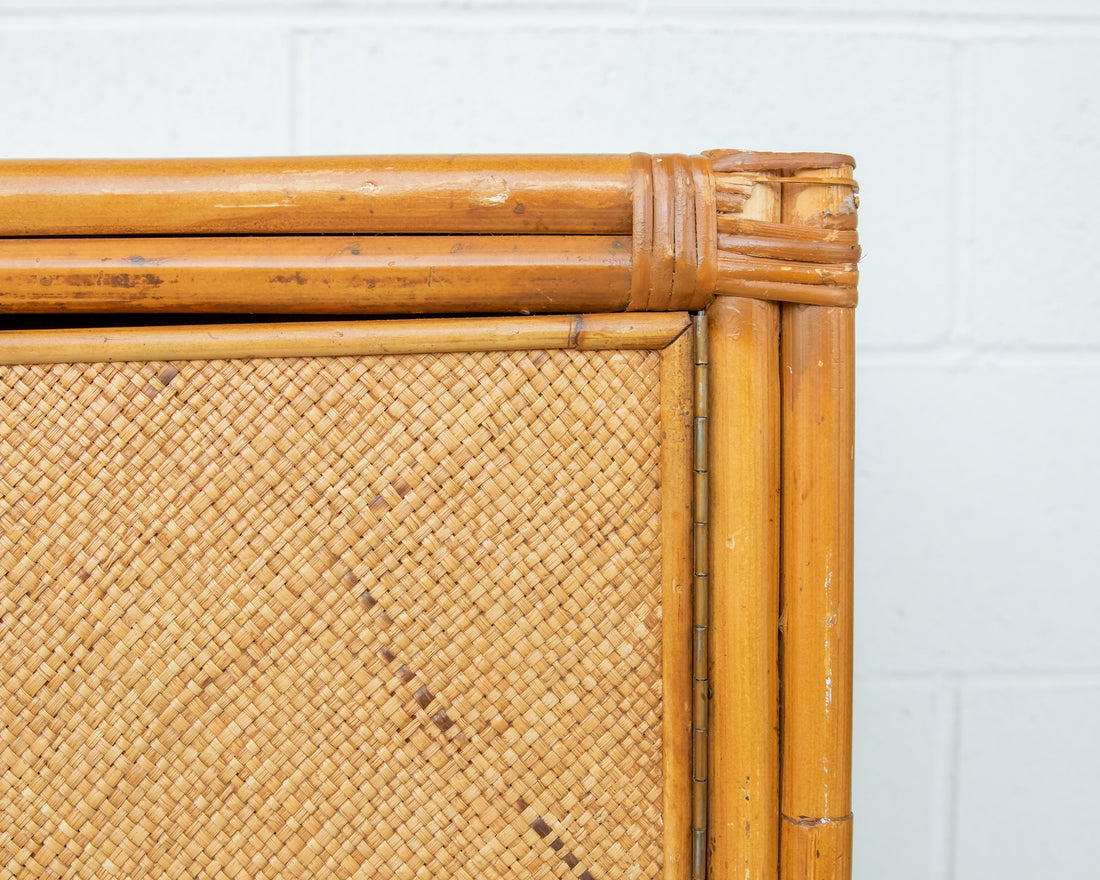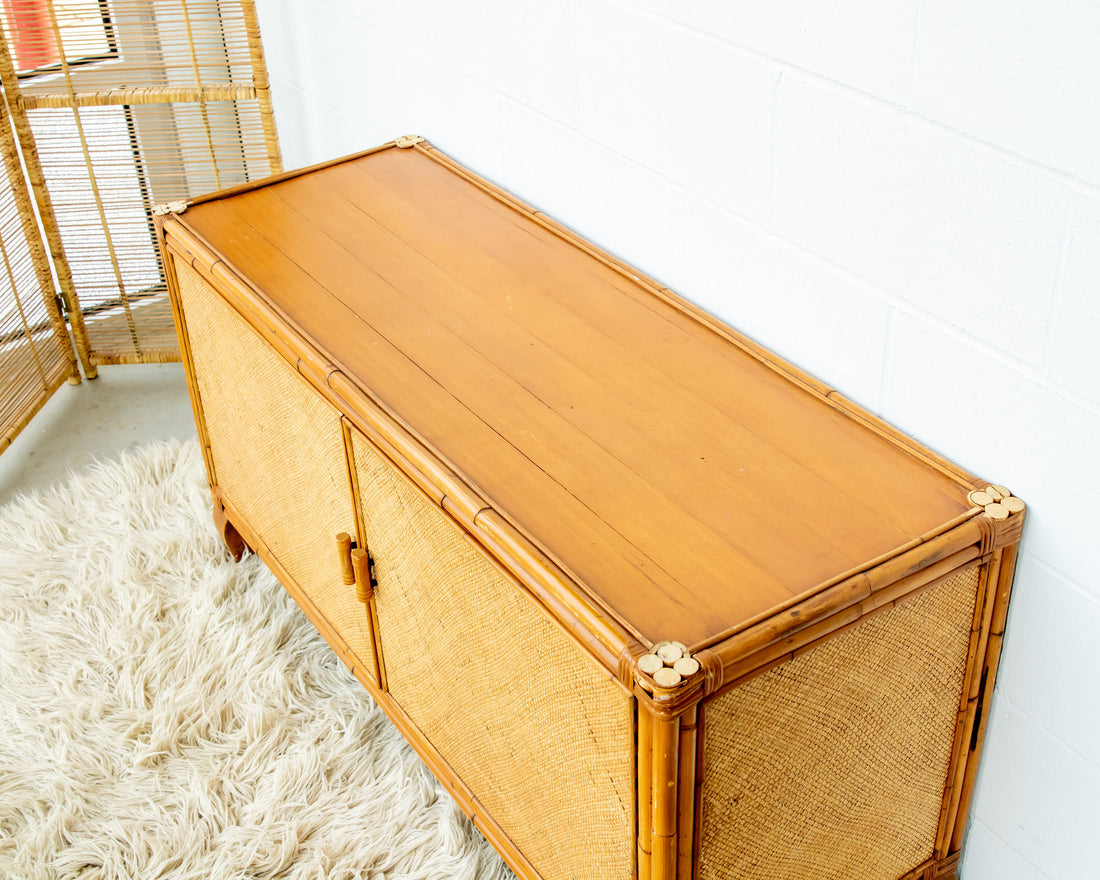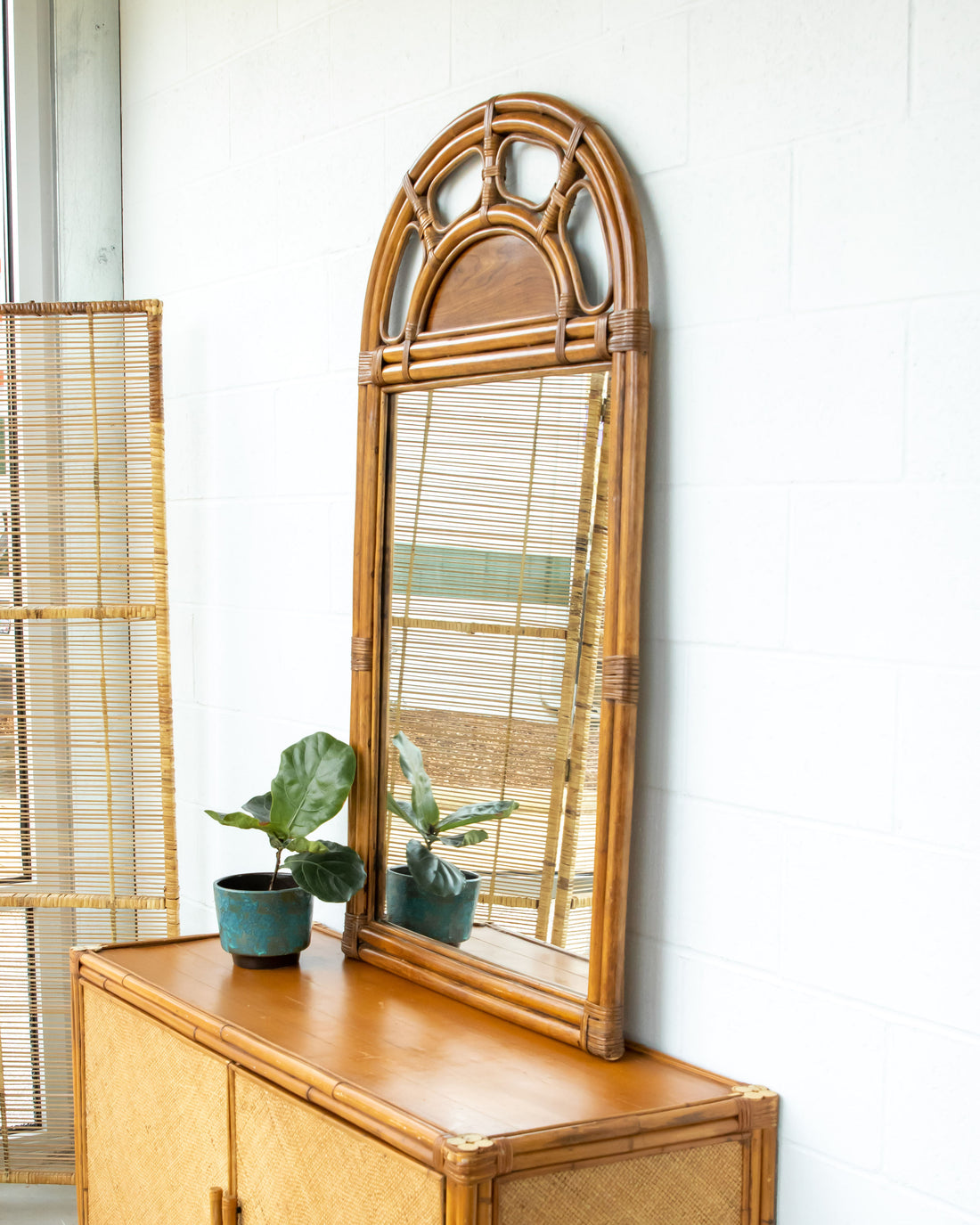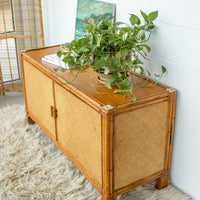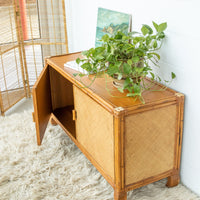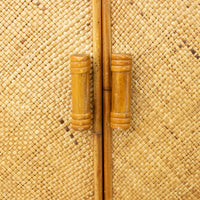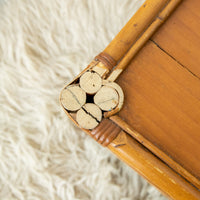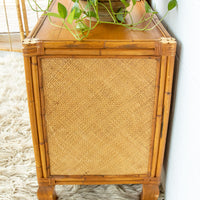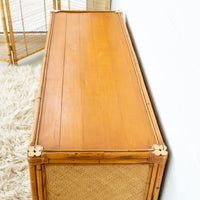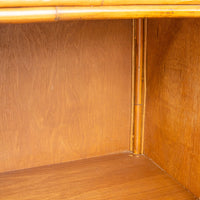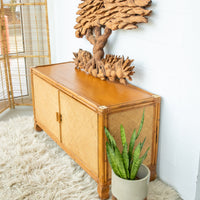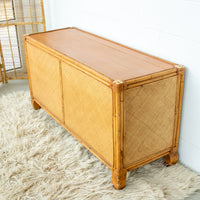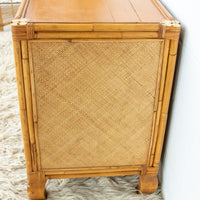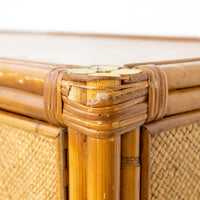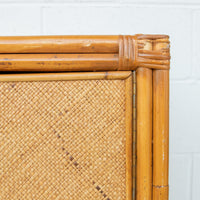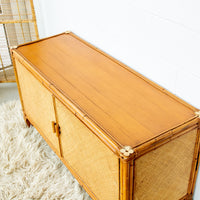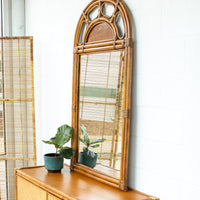 Bamboo Cabinet with Woven Back and Front Detailing
Need storage and a long skinny piece for that entry or entertainment space? This piece has you covered. Could be easily converted to be used in a bedroom for storage with baskets etc. We love that this cabinet is covered on all sides with a beautiful neutral woven finish and bamboo with wood framing. 
It appears to have originally had shelving above that has been removed organically by the previous owner. We happen to love the conversion as it gives this piece far more flexibility. 
Has a patch fix on the lower left door that is barely noticeable. Wood has some scuffing that has been polished. Overall a fabulous piece with loads of possibilities and character.
Measures - 50.5"L x 18.25" w x 26.75" H
**Please inquire about shipping to your area and provide your full address to receive a shipping quote.**