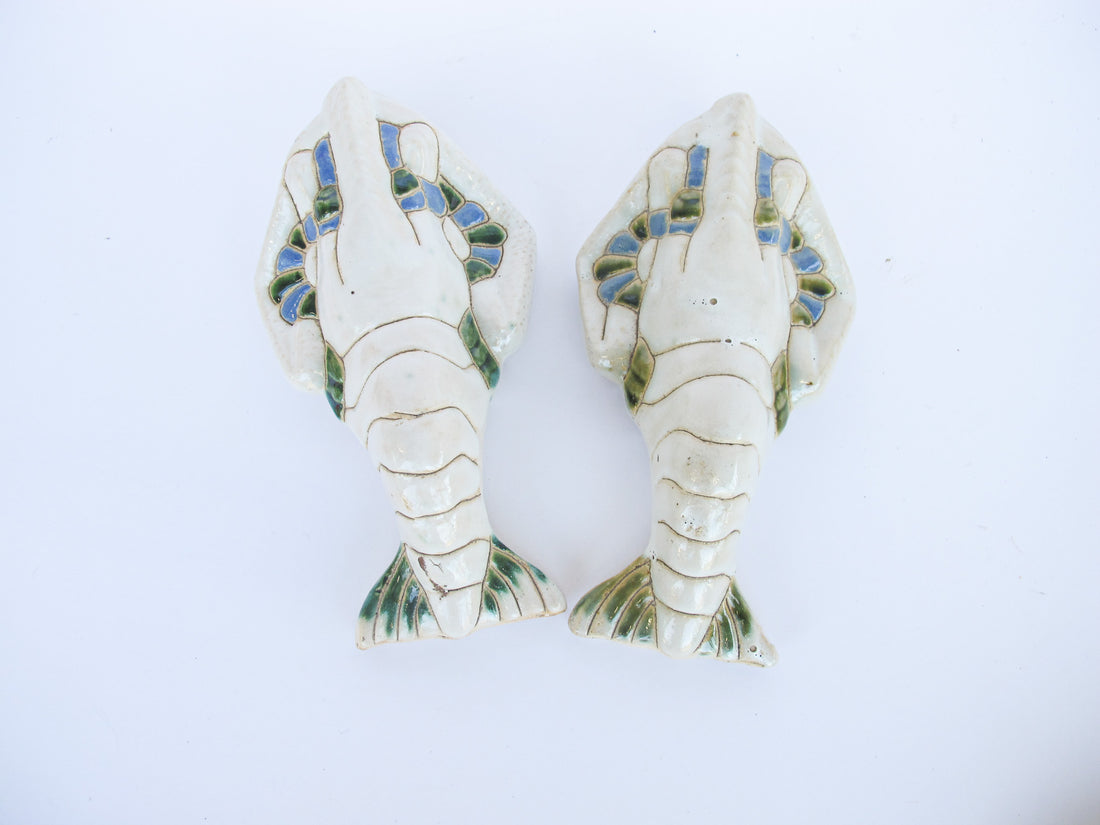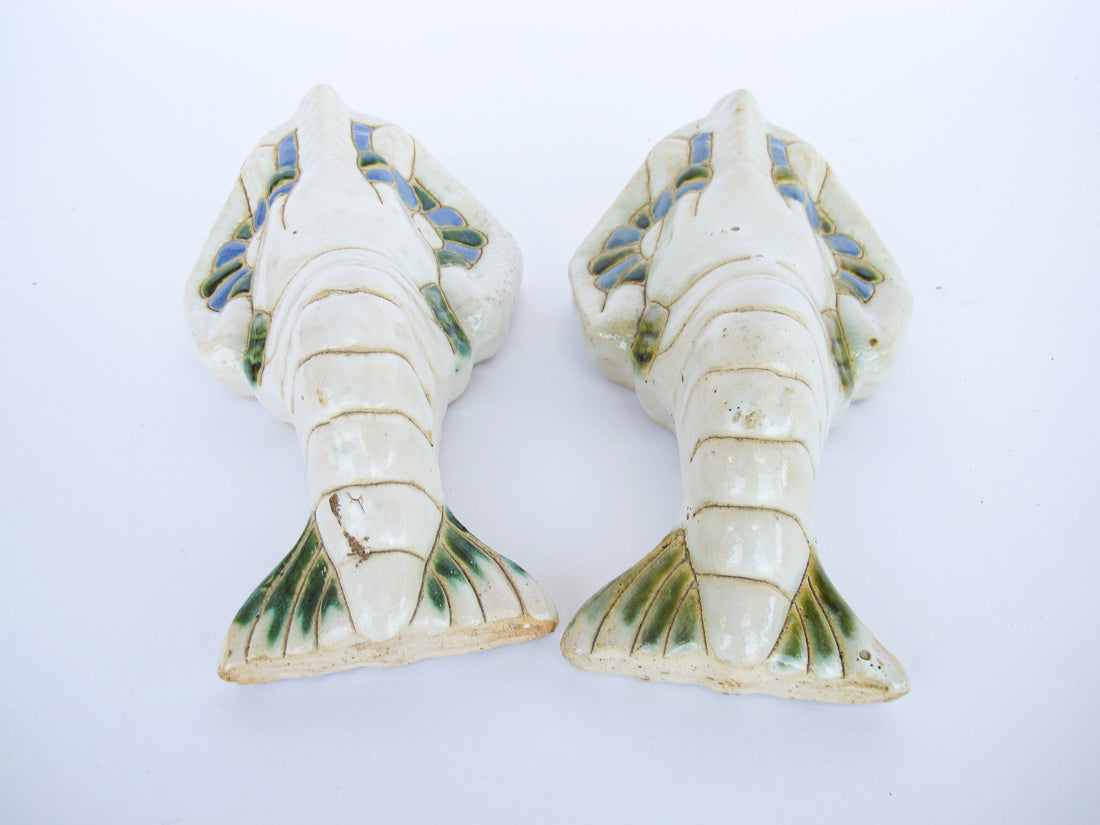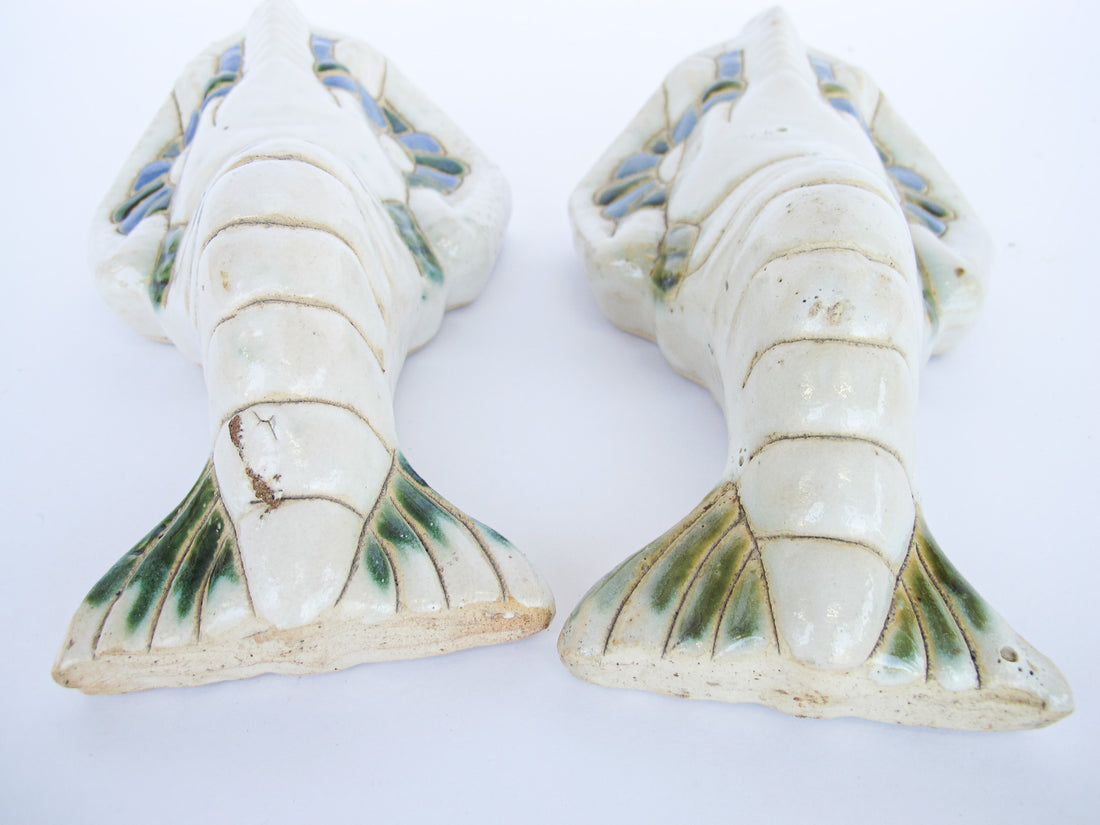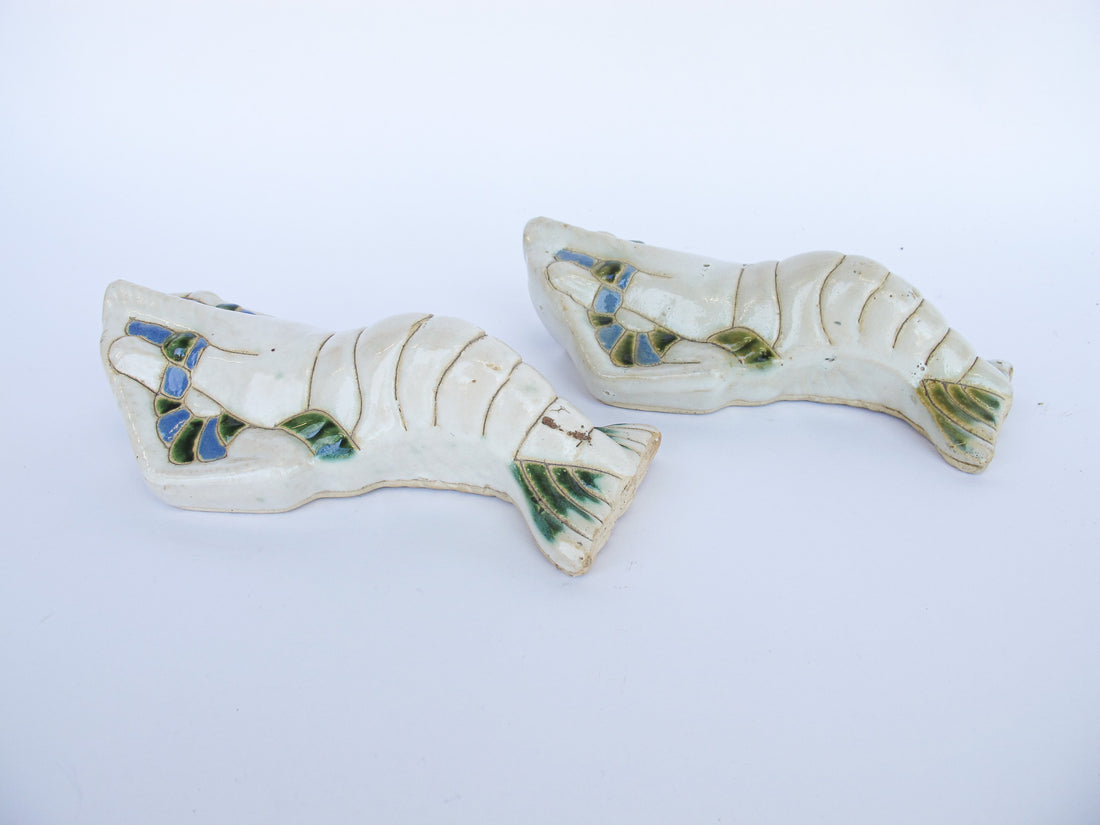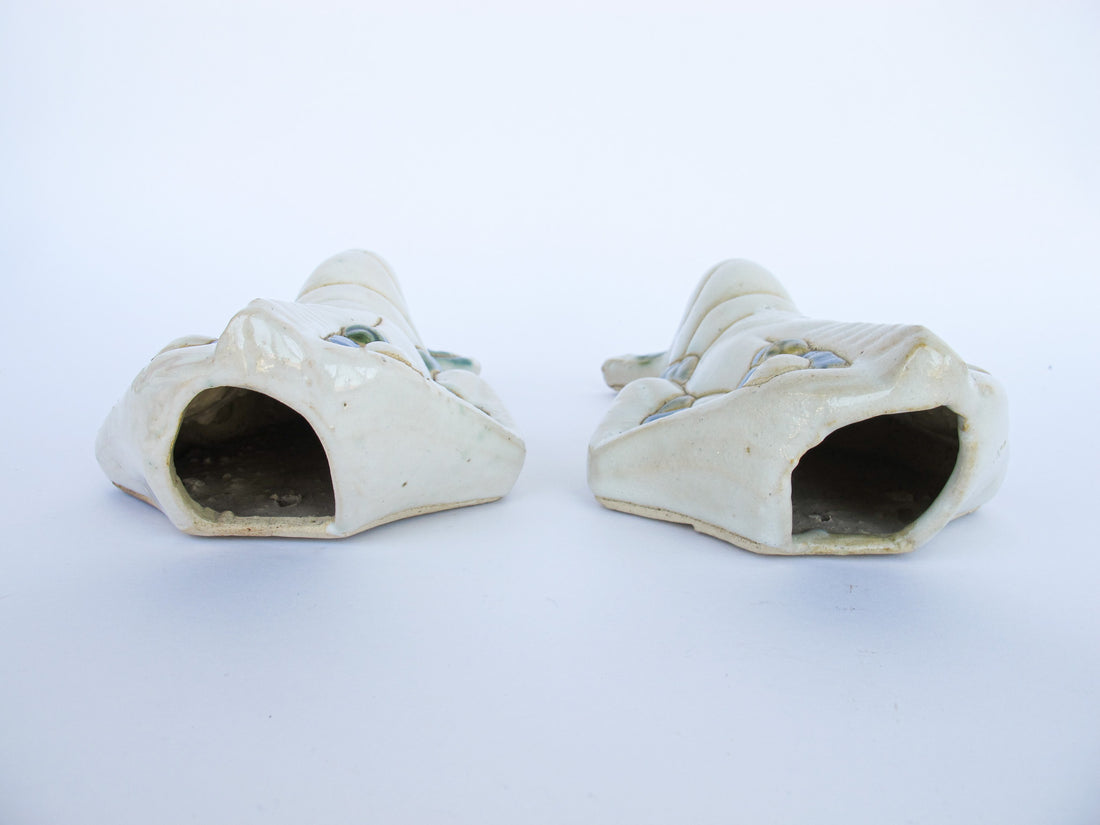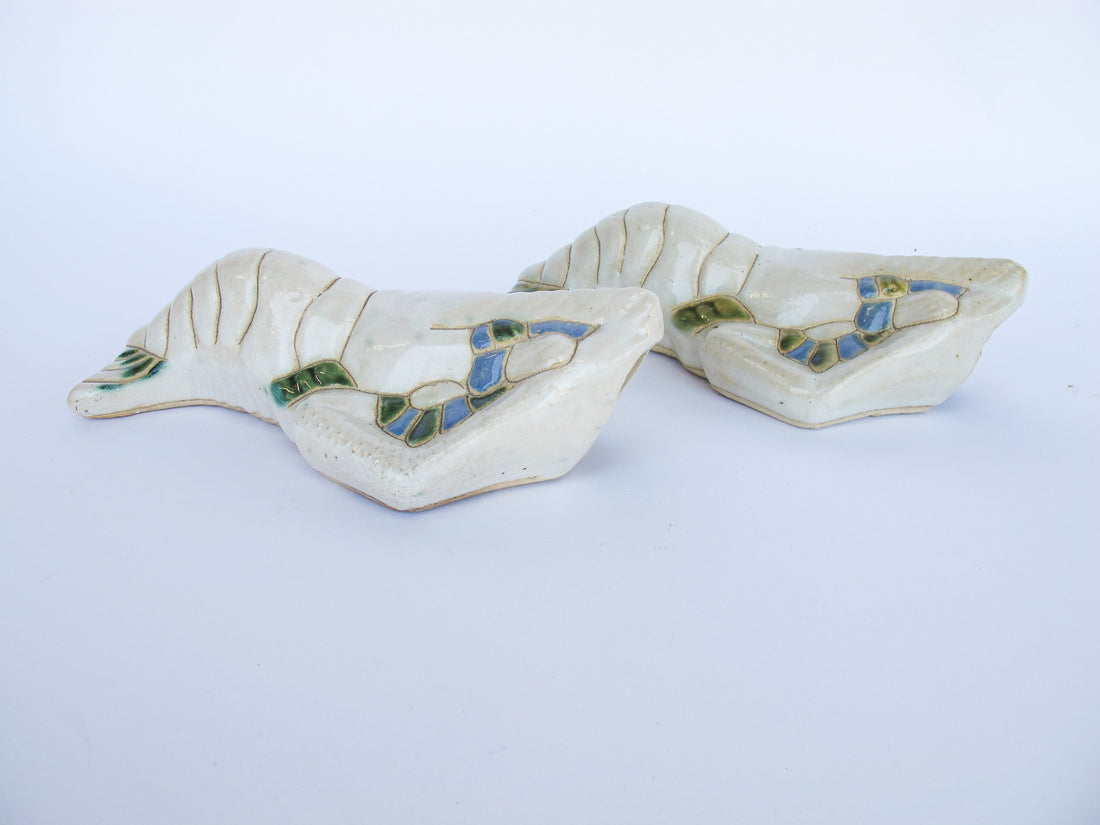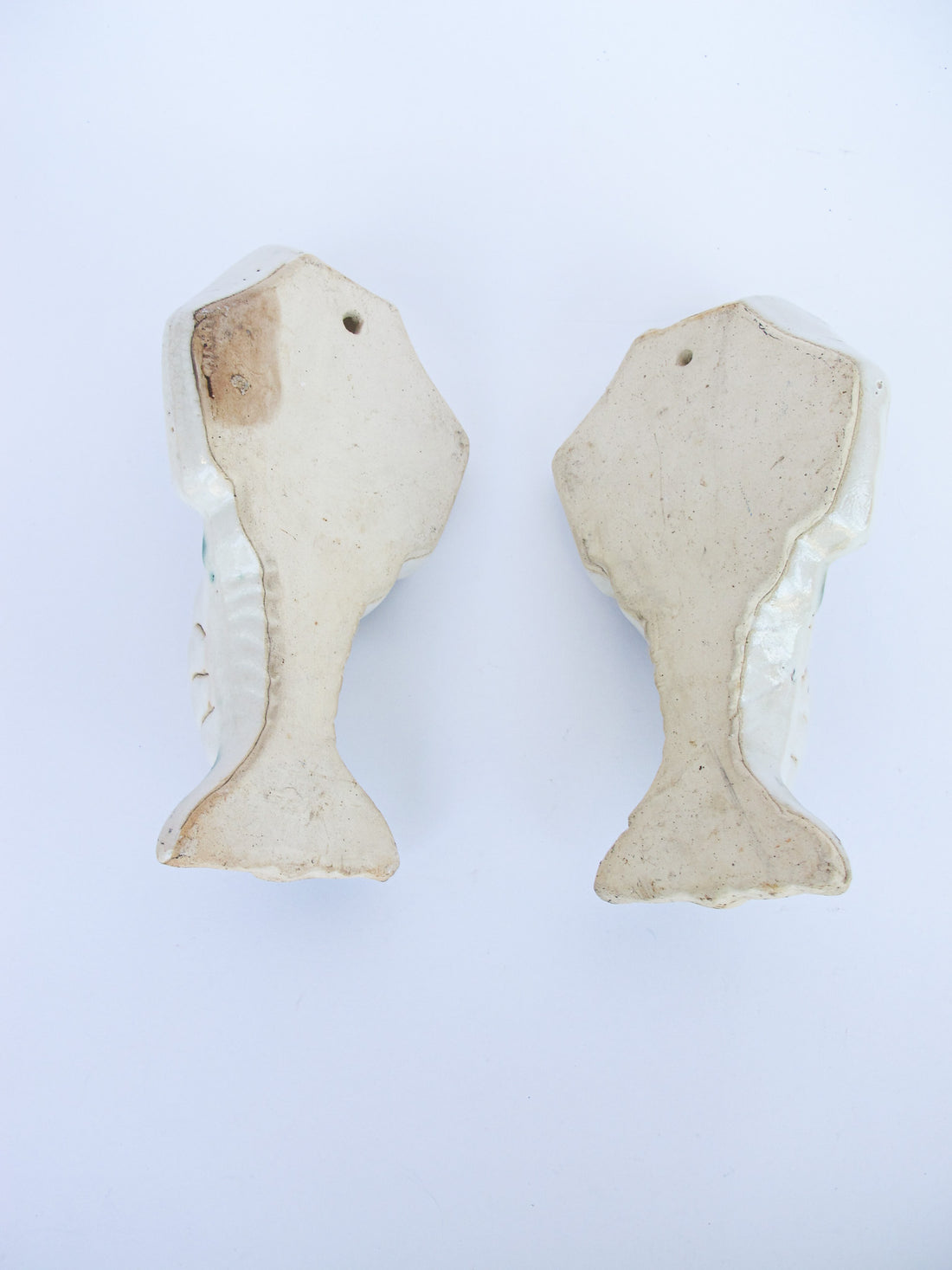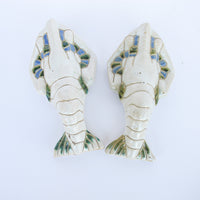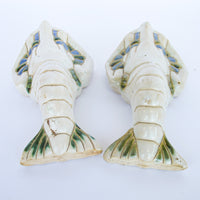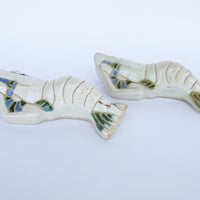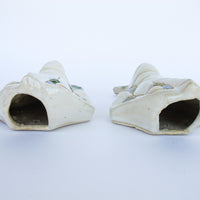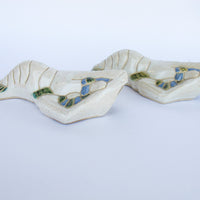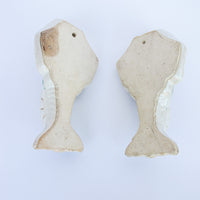 Antique Ceramic Asian Lobster Wall Vase (Sold Seperately)
Obsessed with this beautifully painted and glazed antique Asian ceramic lobster wall vases. Each has a wonderful modern color palette in White with pops of green and blue. Both have holes for hanging and openings to place flowers etc. 
Both are in great condition with no chips or breaks. Glaze does have some slight bubbling that is common with this type of ceramic work. Would be incredible to mix with other wall art pieces and add texture and character to any space. 
Each Measures - 11" L X 6.5" W X 3 1/8" H