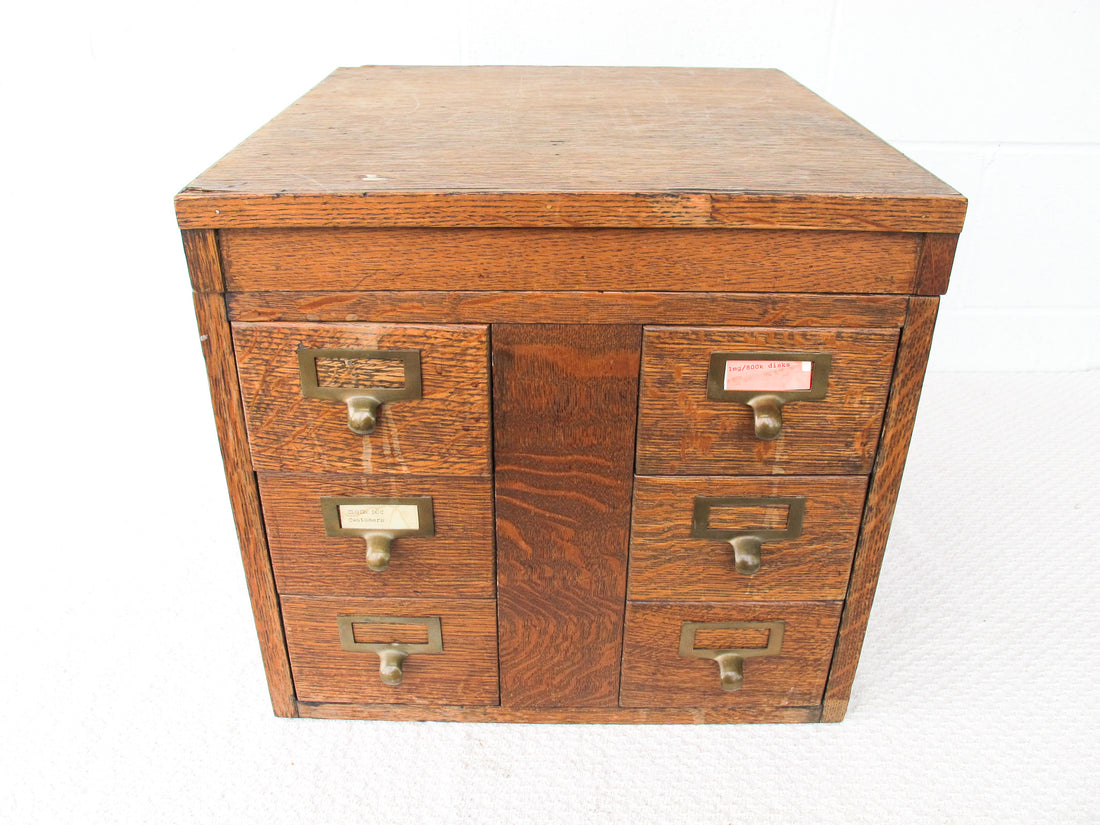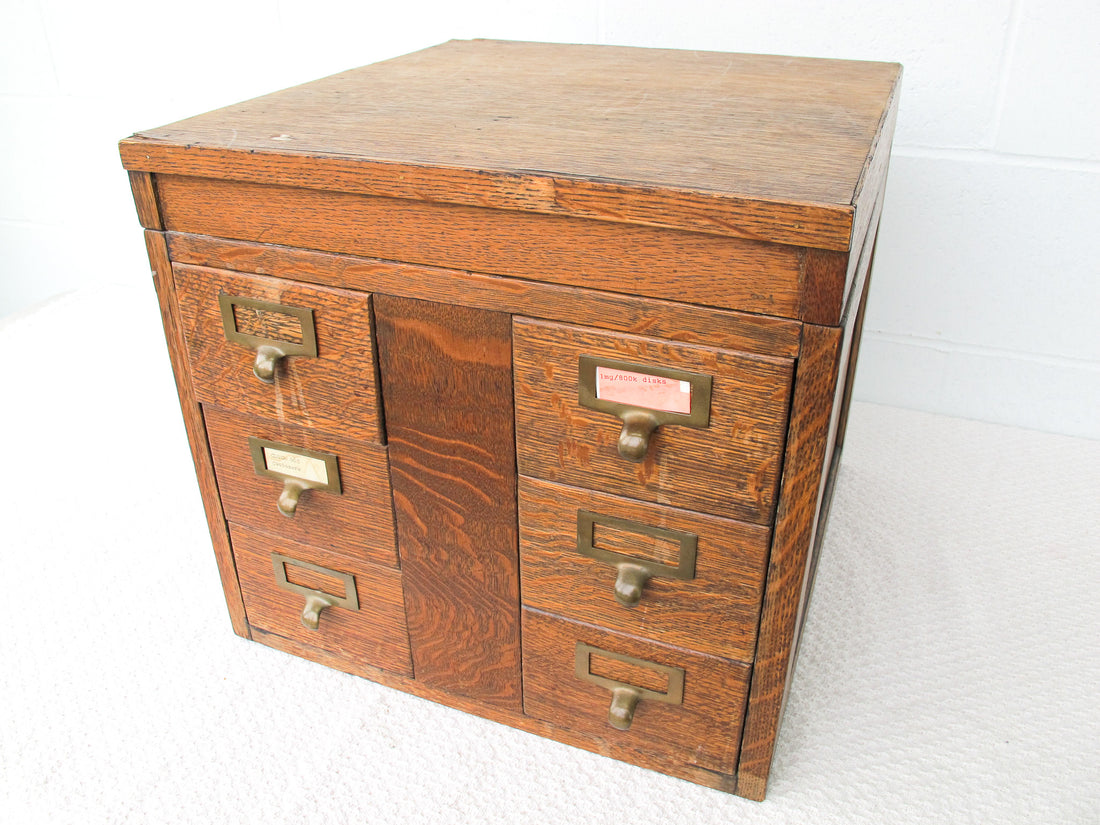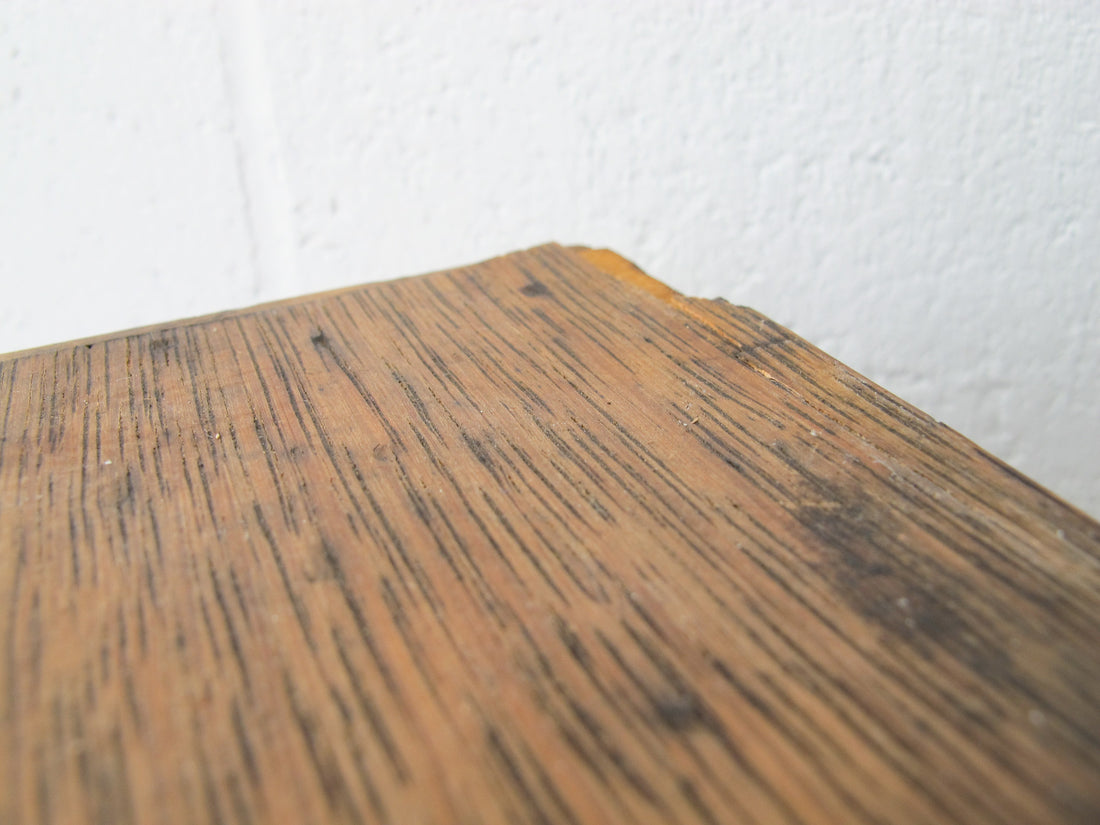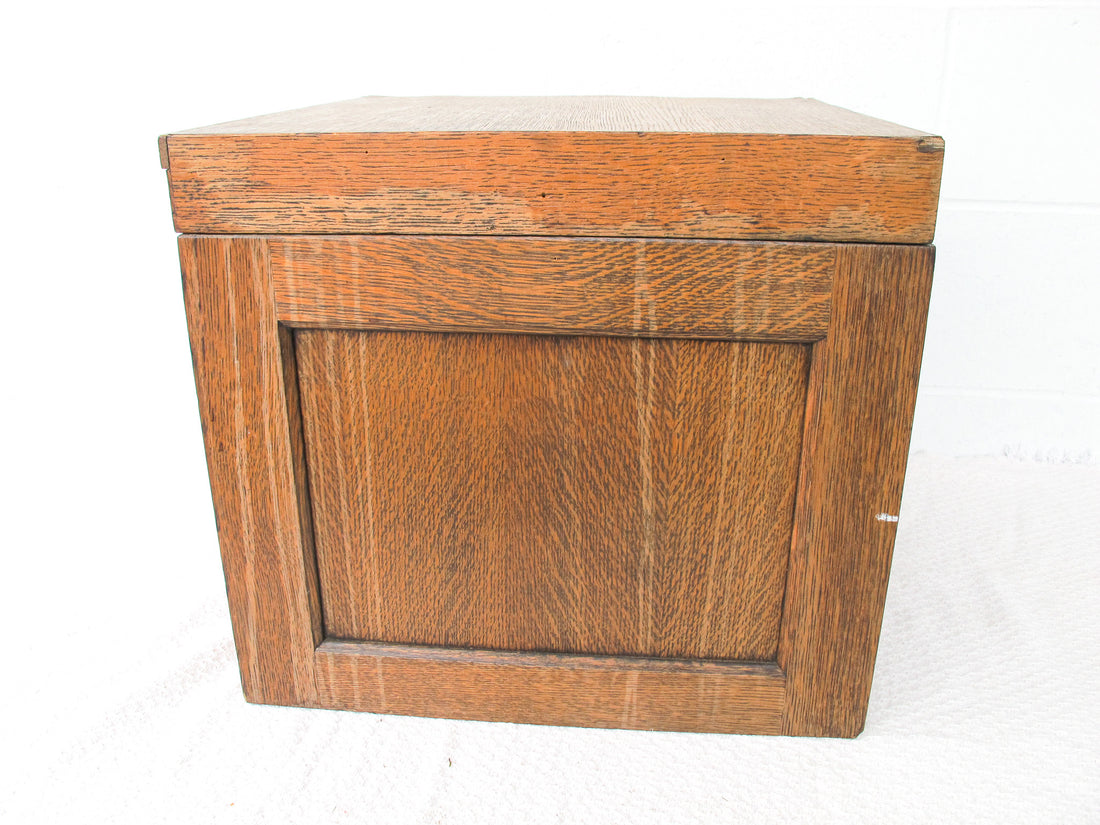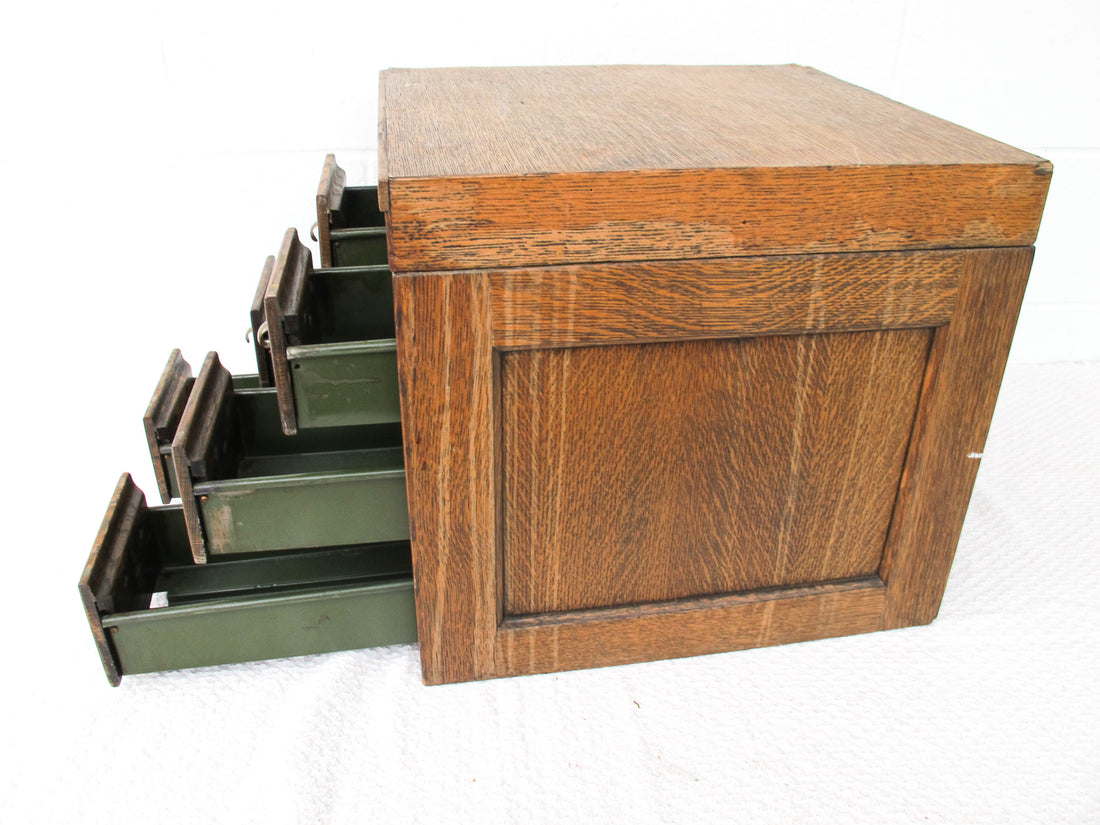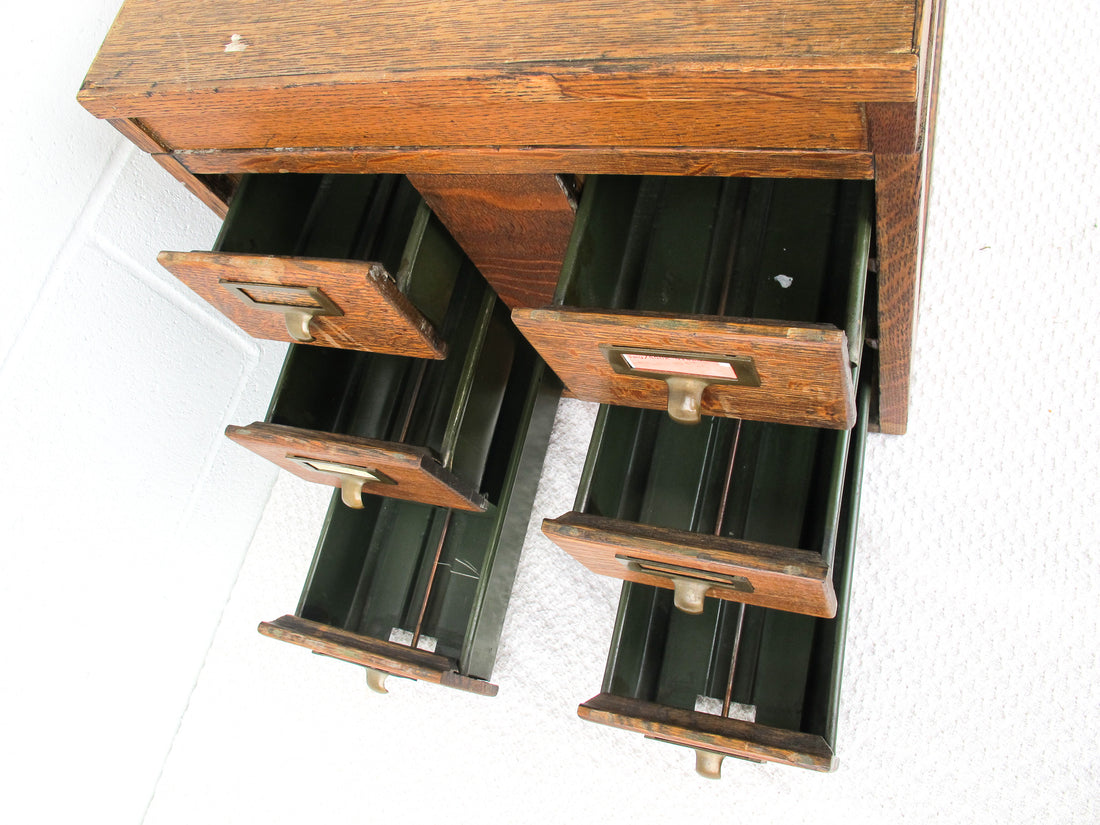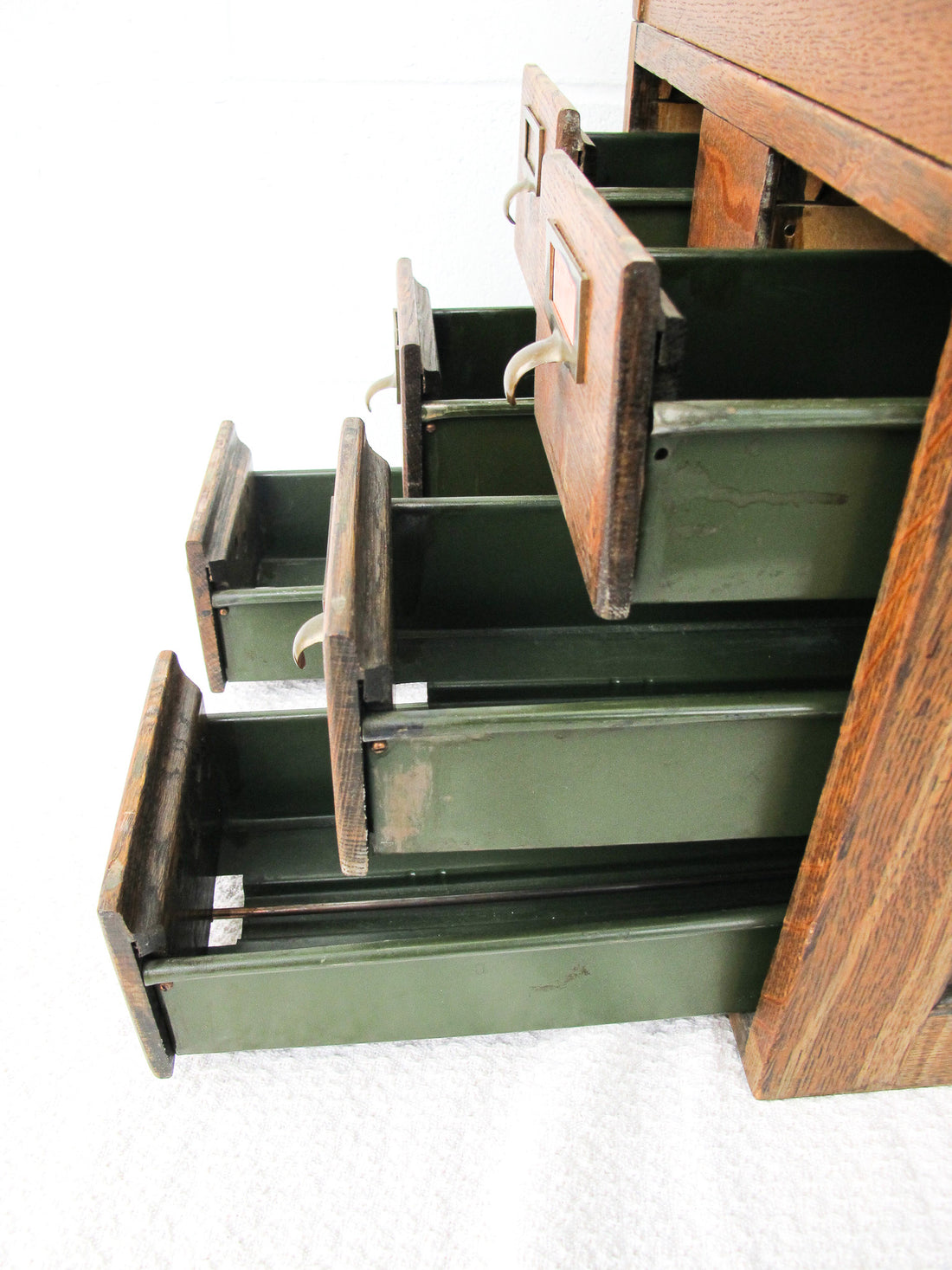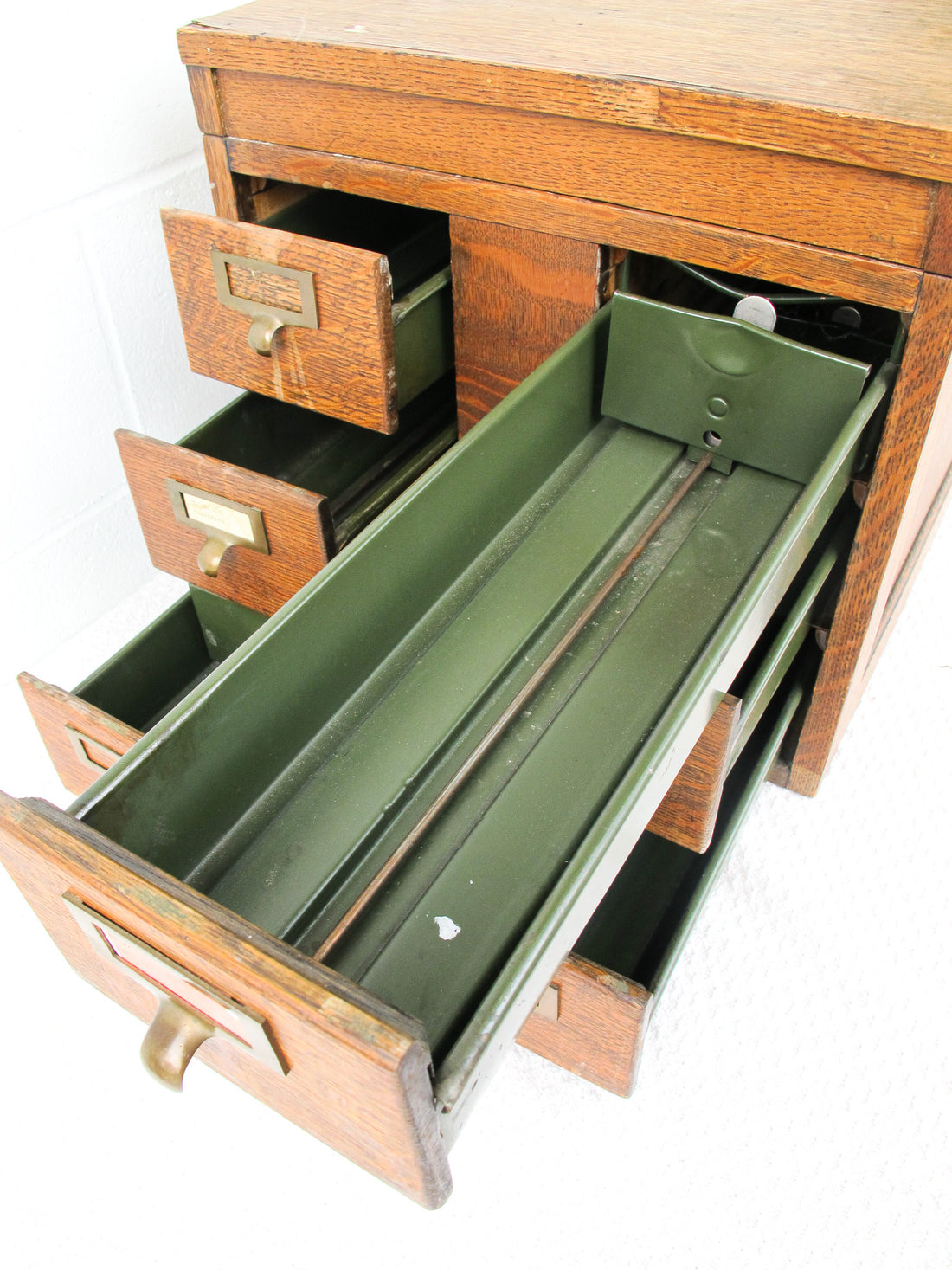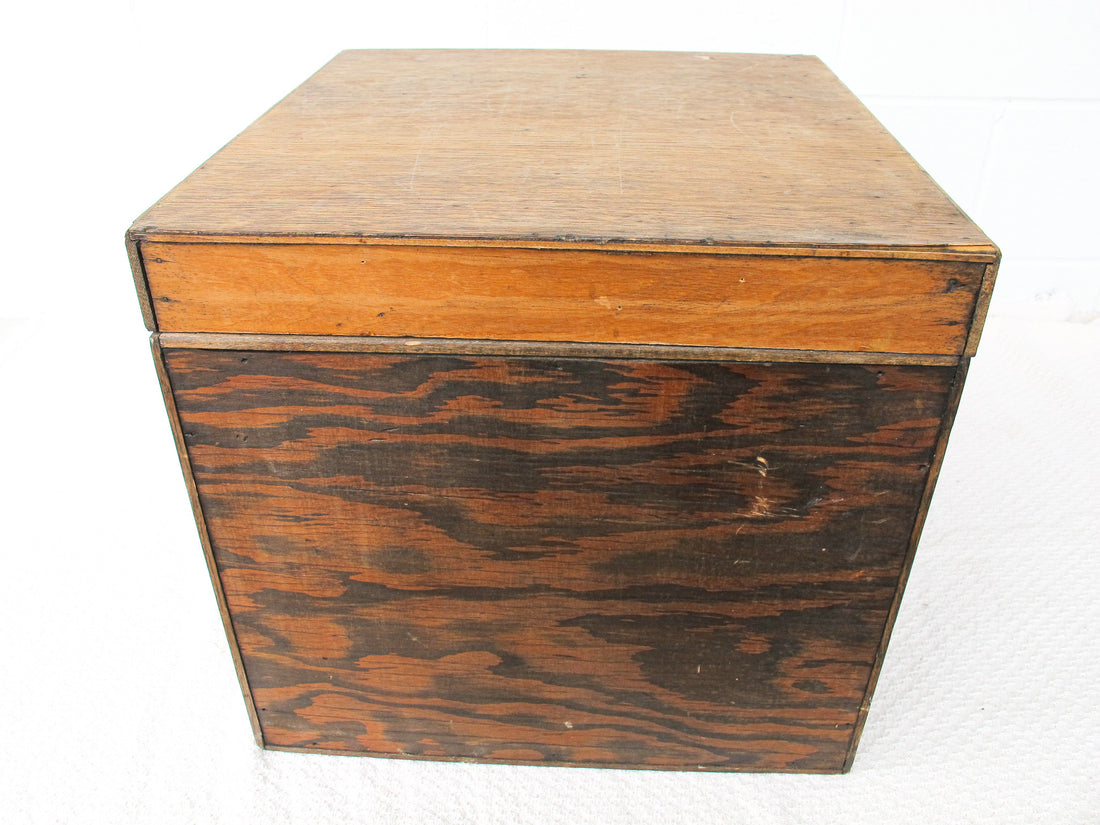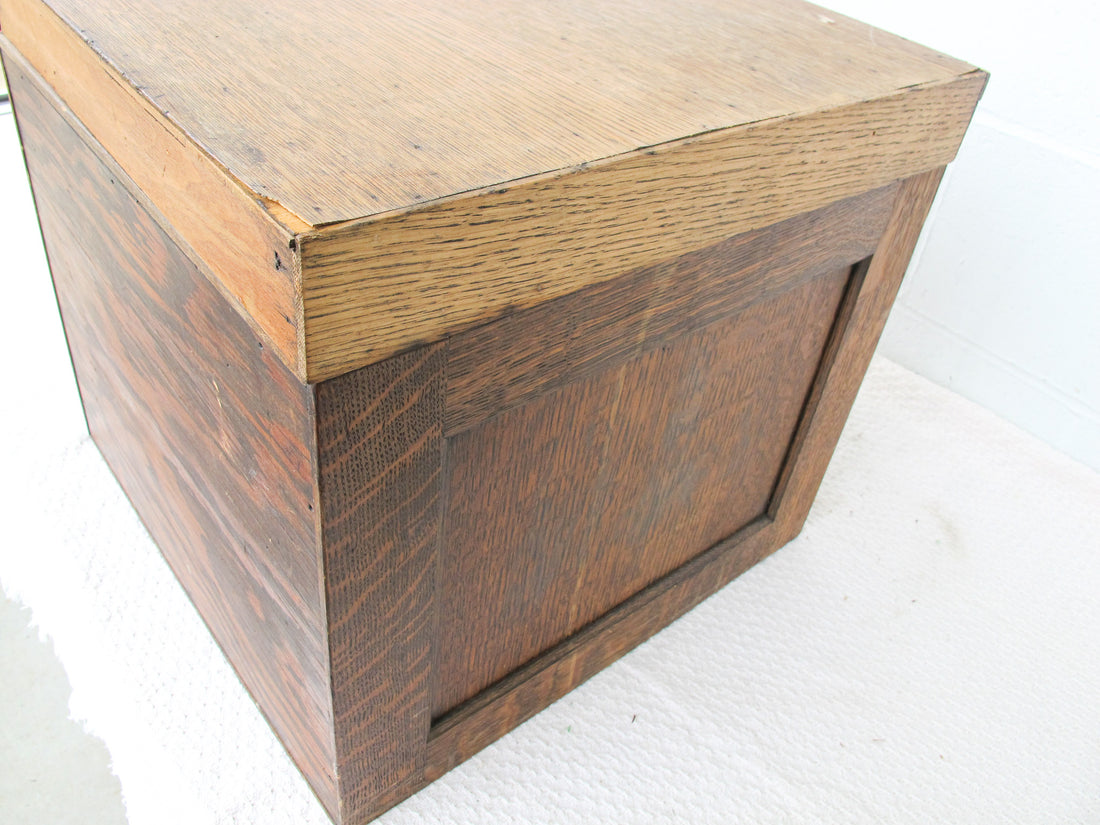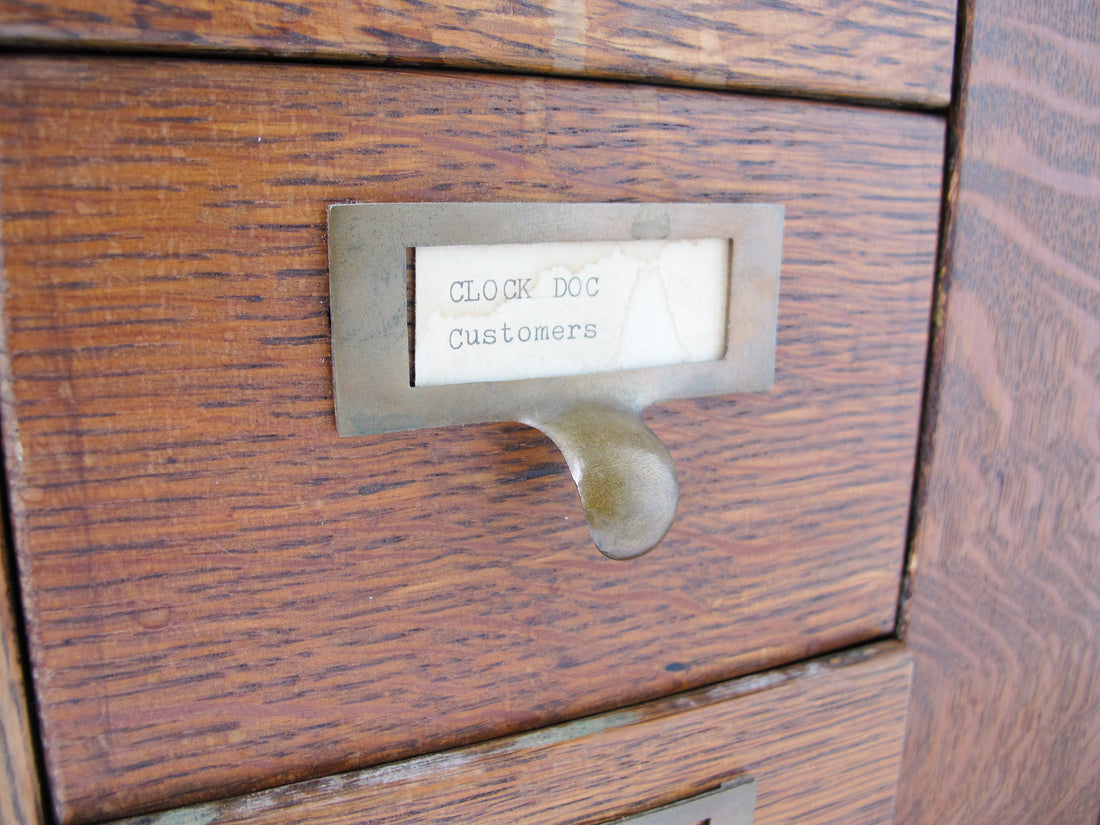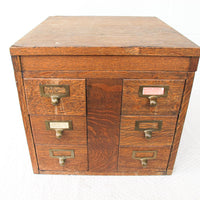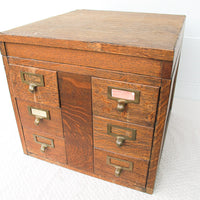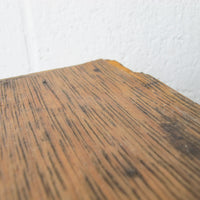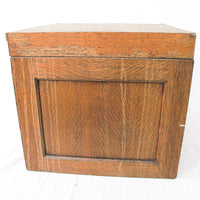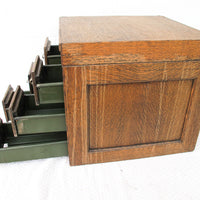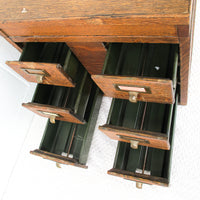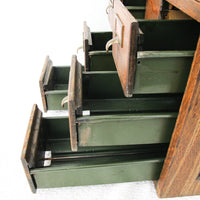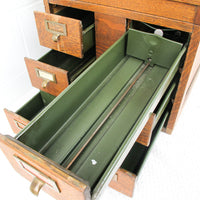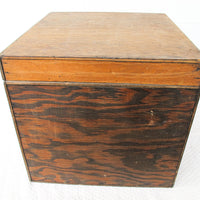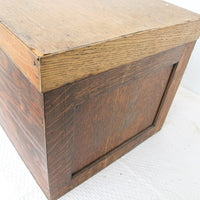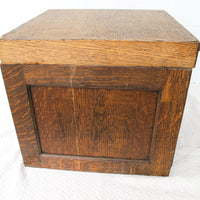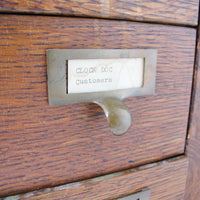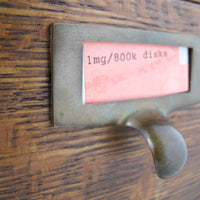 Wood File Card Cabinet with 6 Drawers
Beautiful large solid wood card catalog with 6 drawers. This is a unique piece with the original metal hardware and name plates. Features green metal drawers that each have their own divider. The top lid can come off and the bottom is a solid piece with all 4 sides and a center pilar. 
Has some surface wear to one of the corners and around some of the body of this piece as to be expected with antique items. In great condition overall considering its age.
Measures - 16.5" x 17.25" x 16" H
Drawer - 13.5" D x 5 1/8" W x 2.25" H