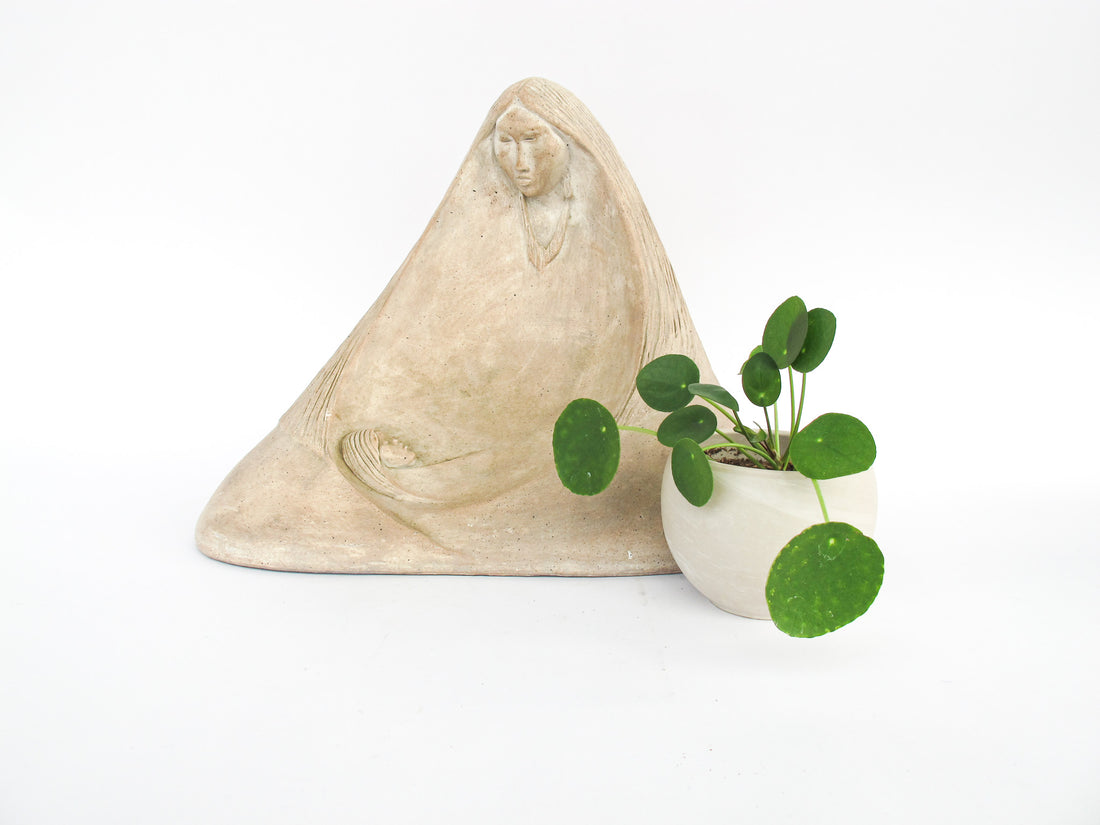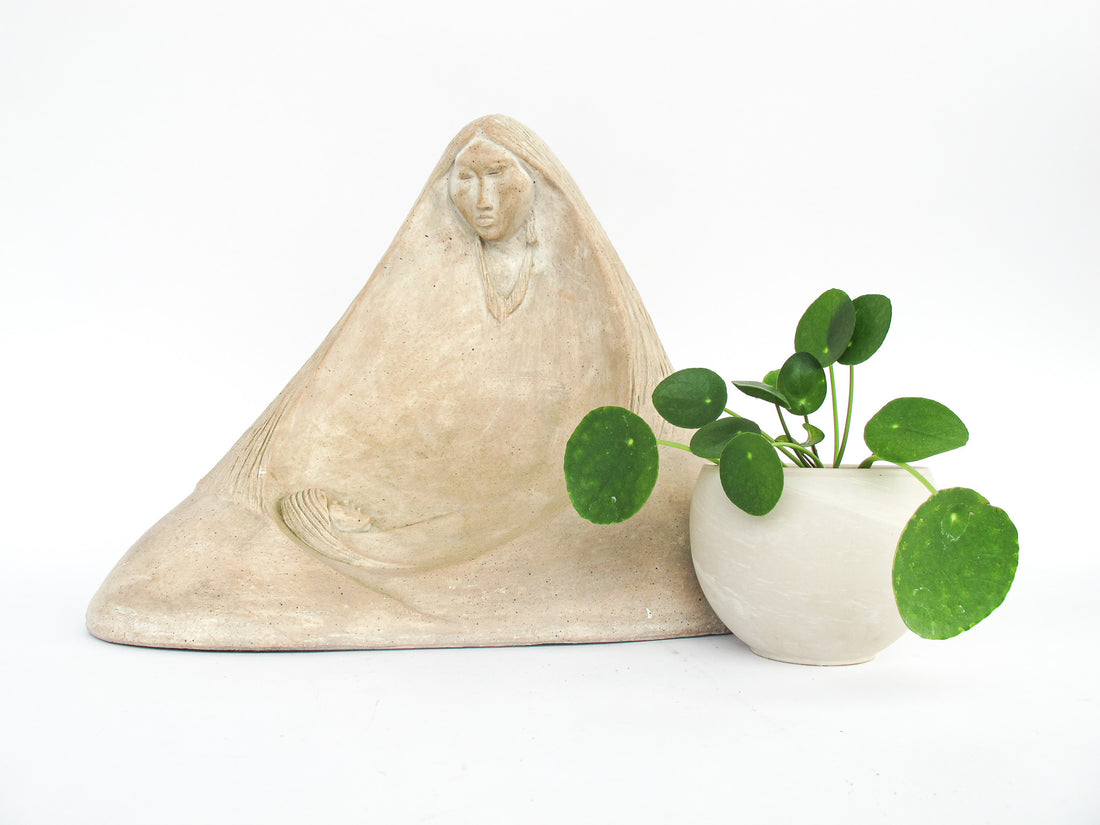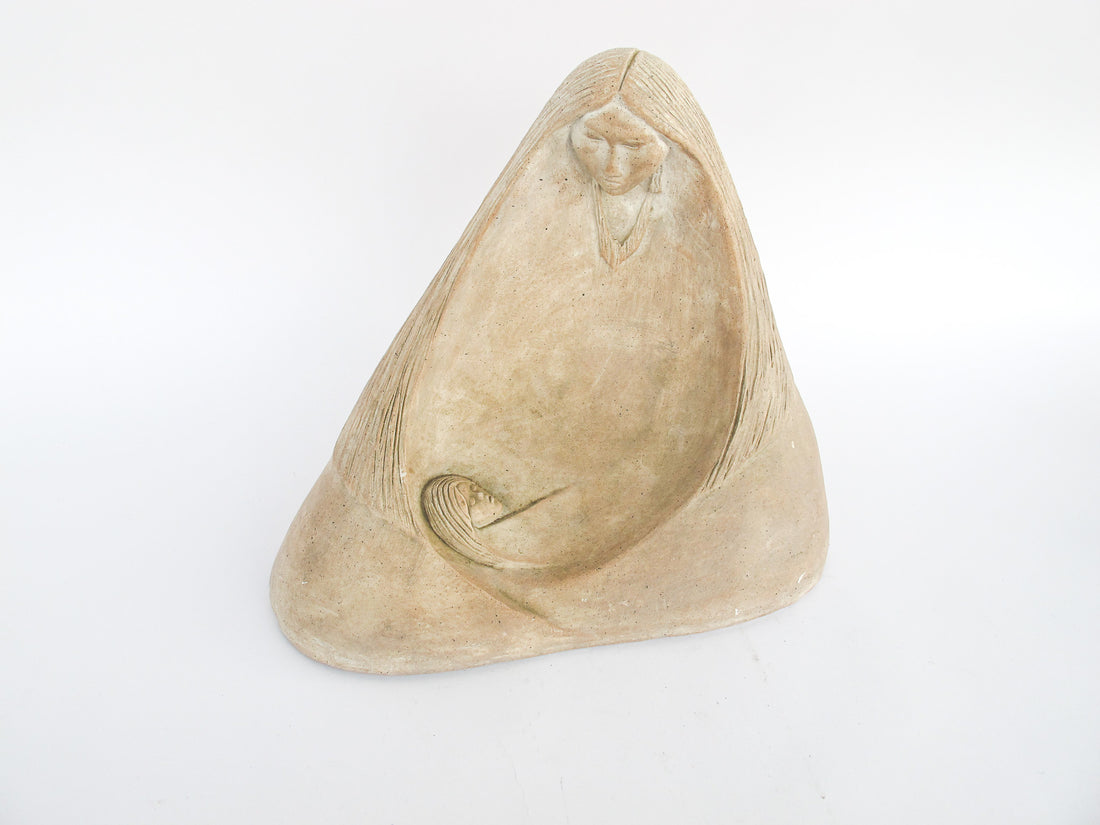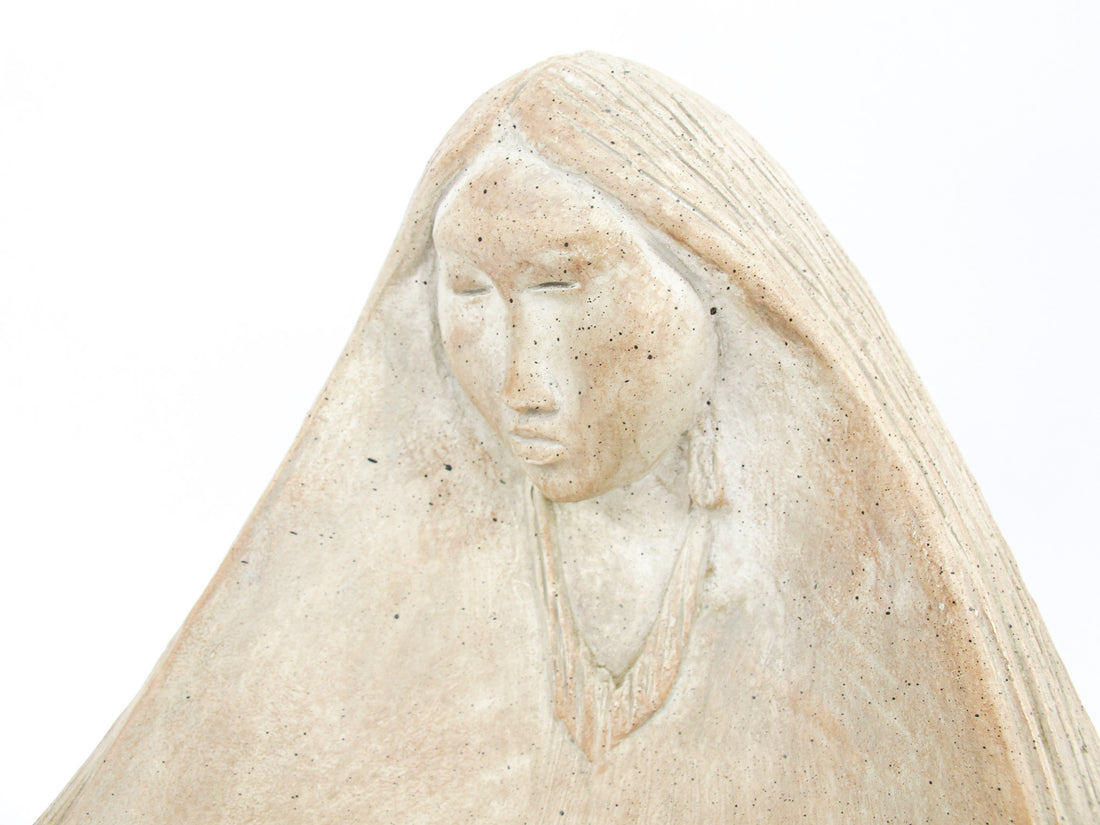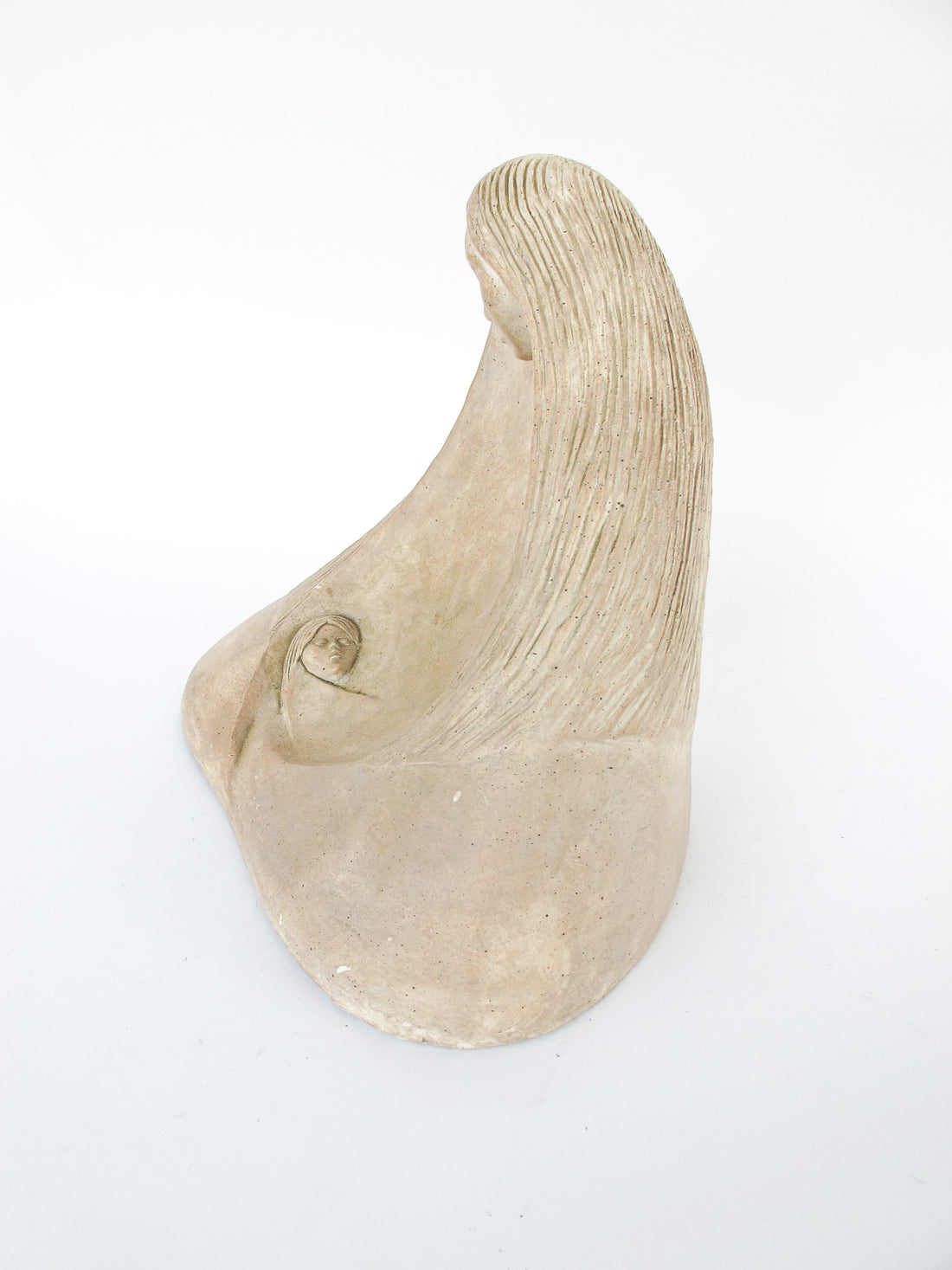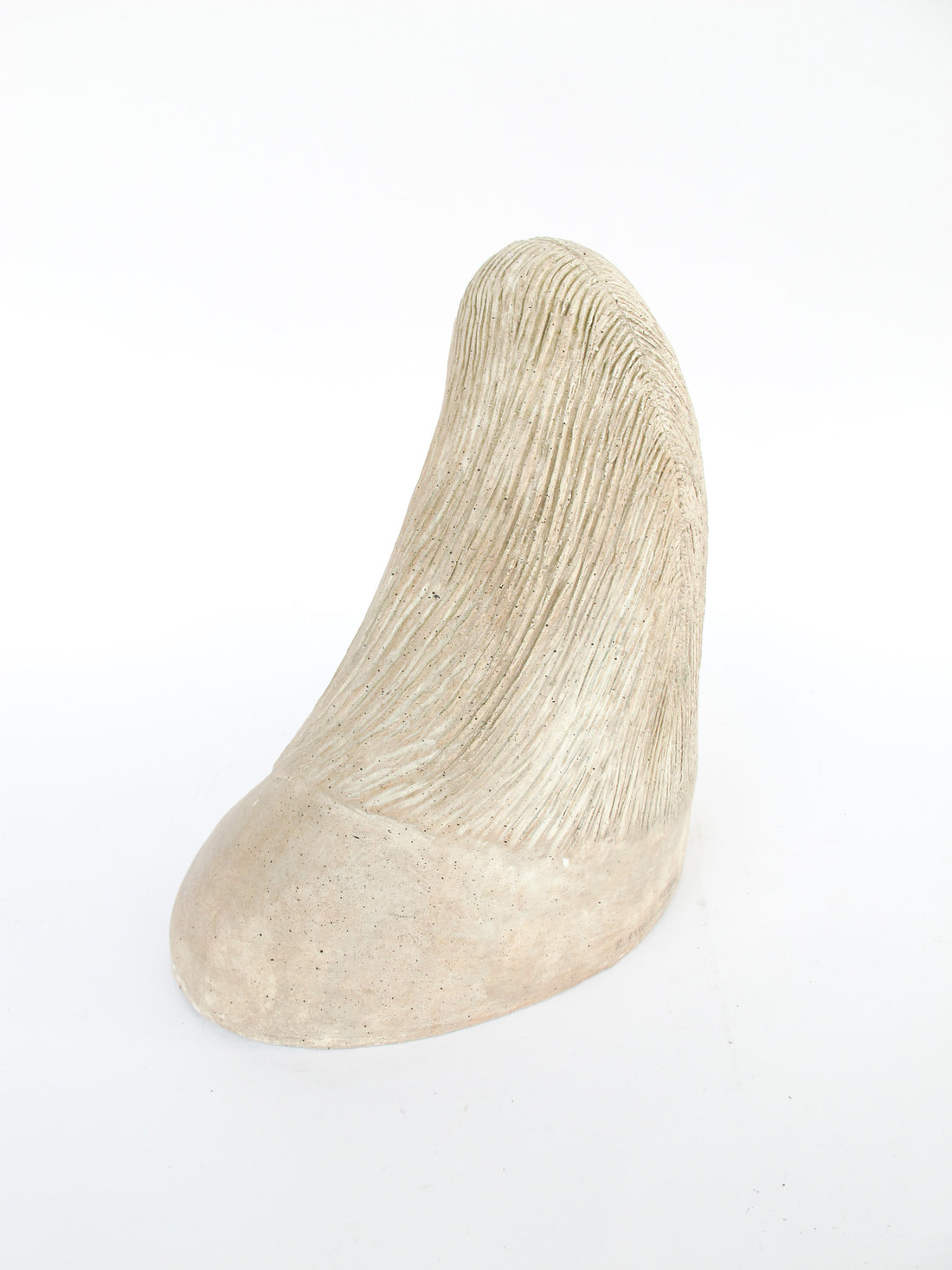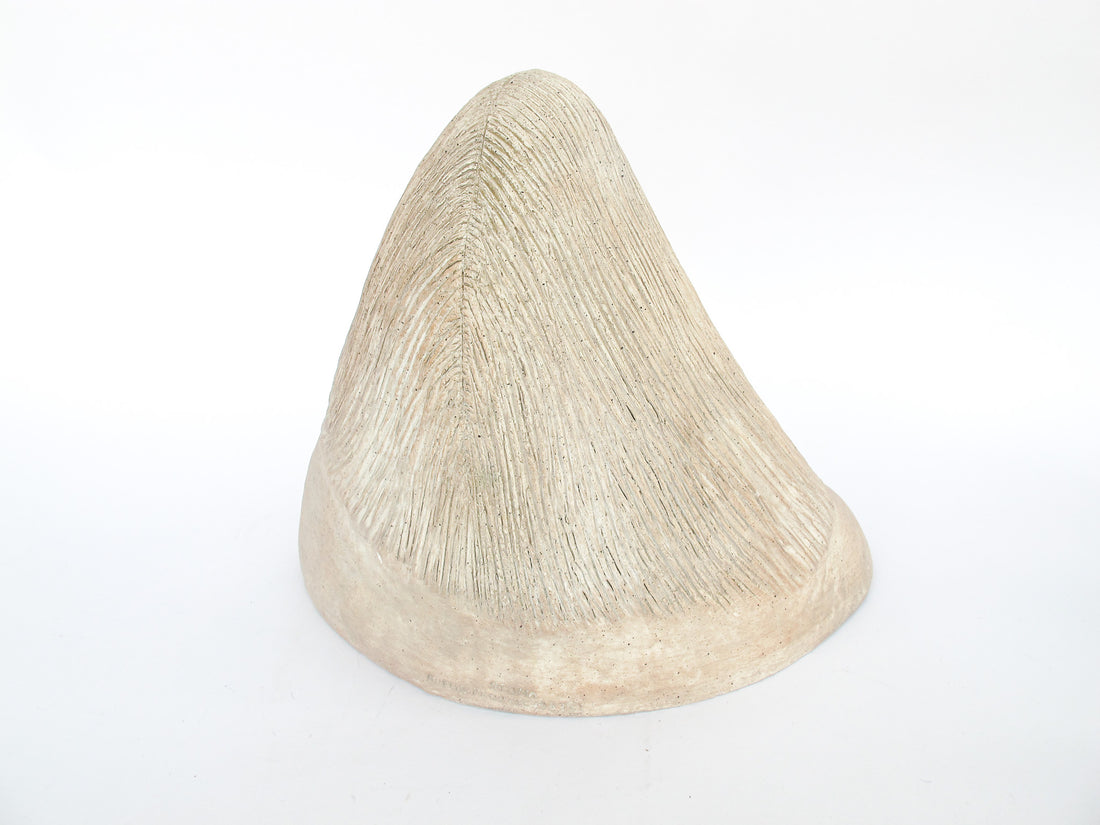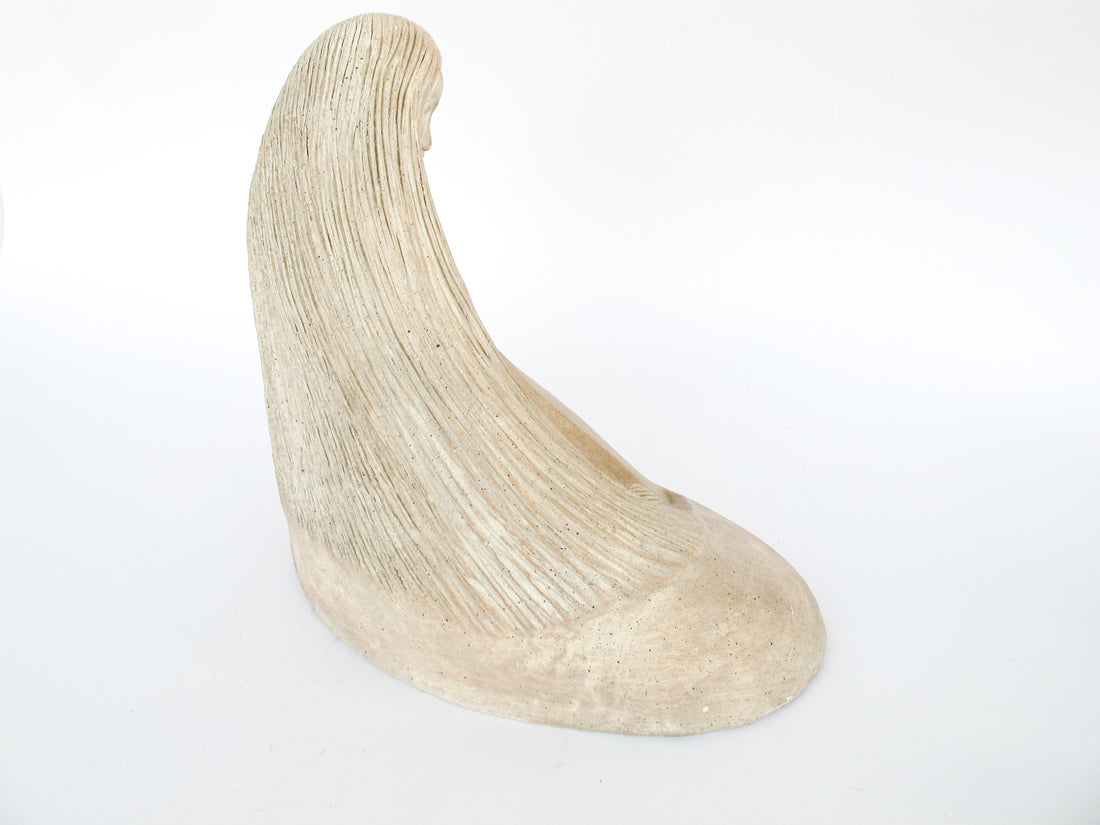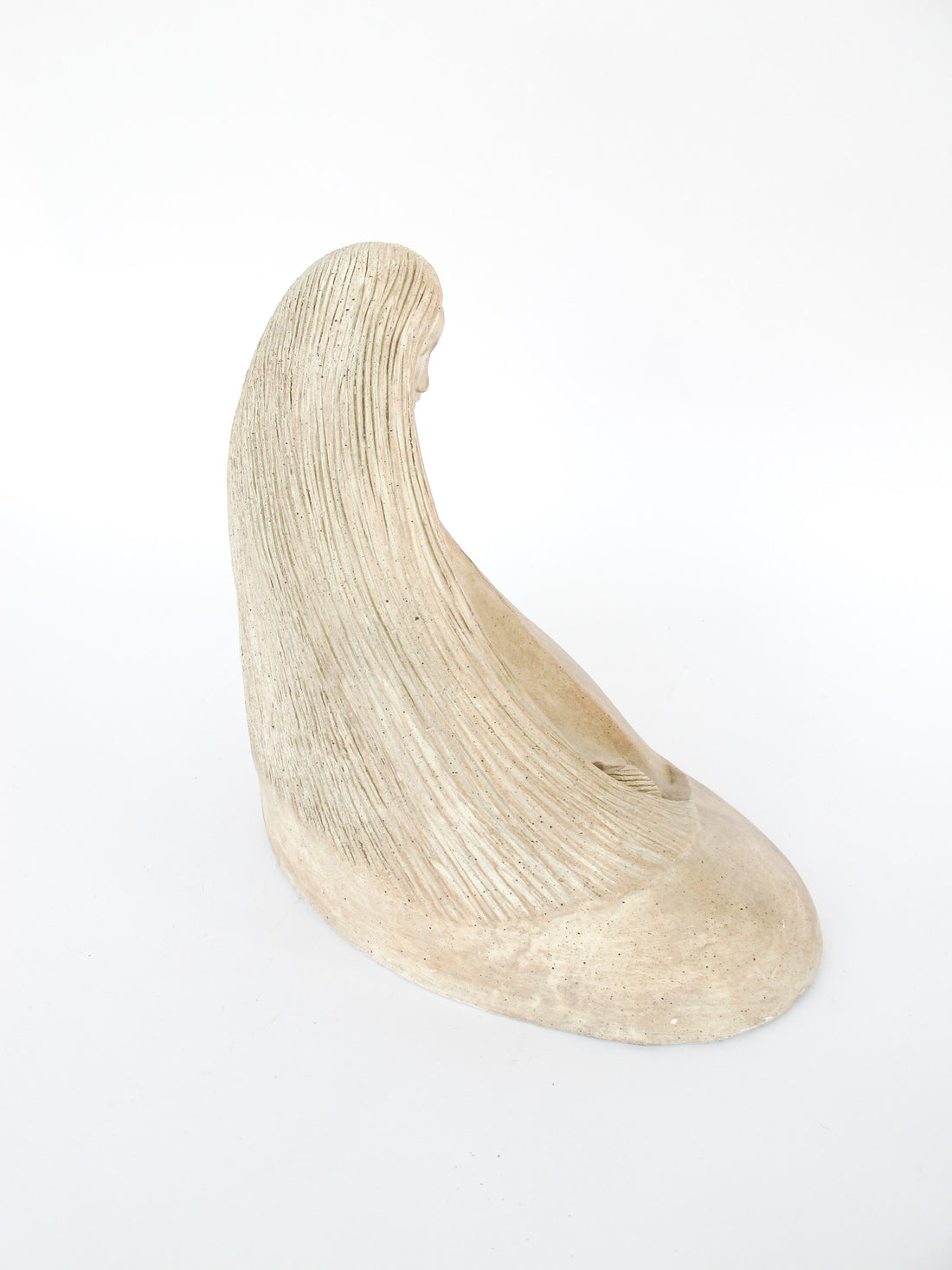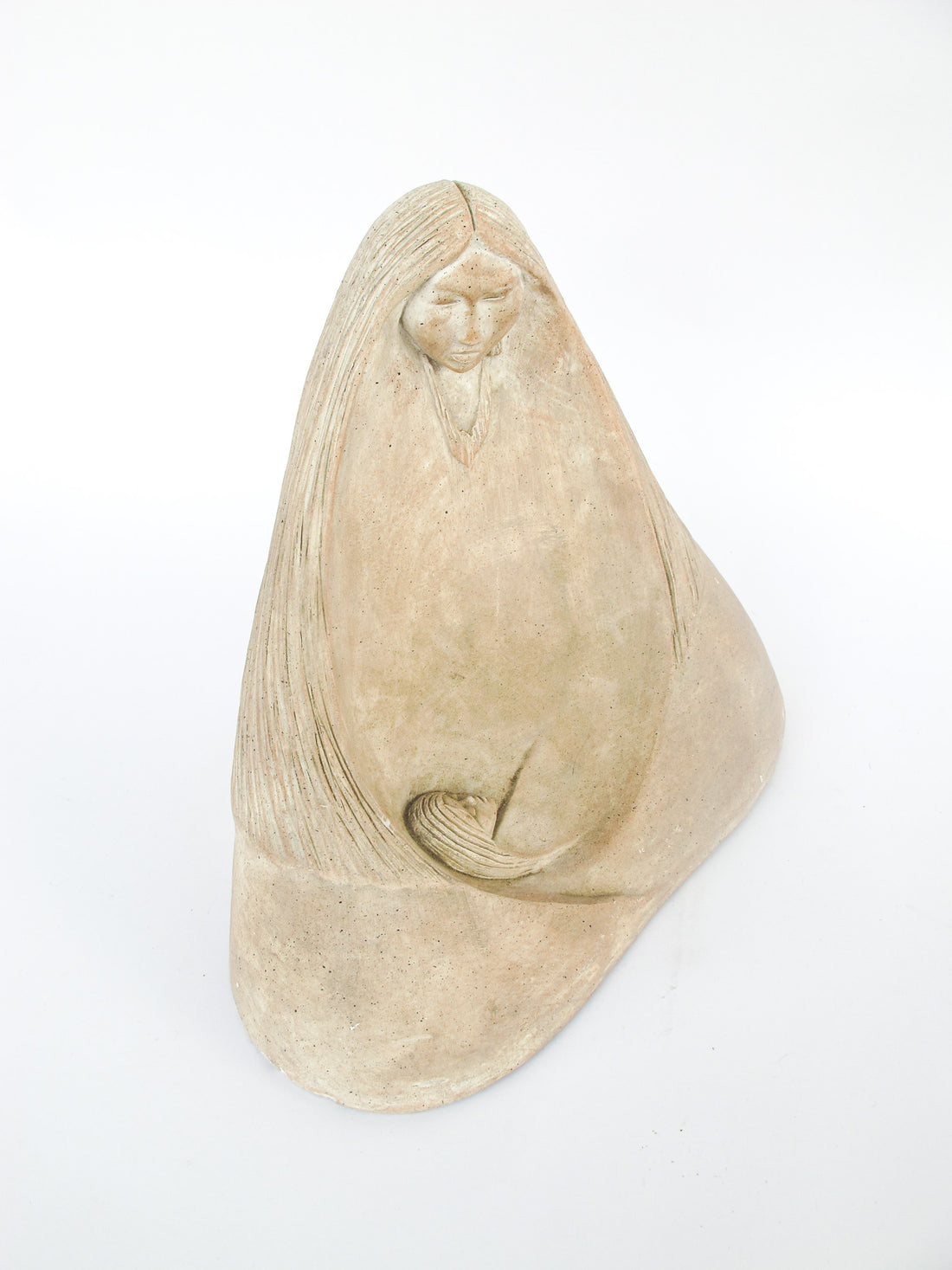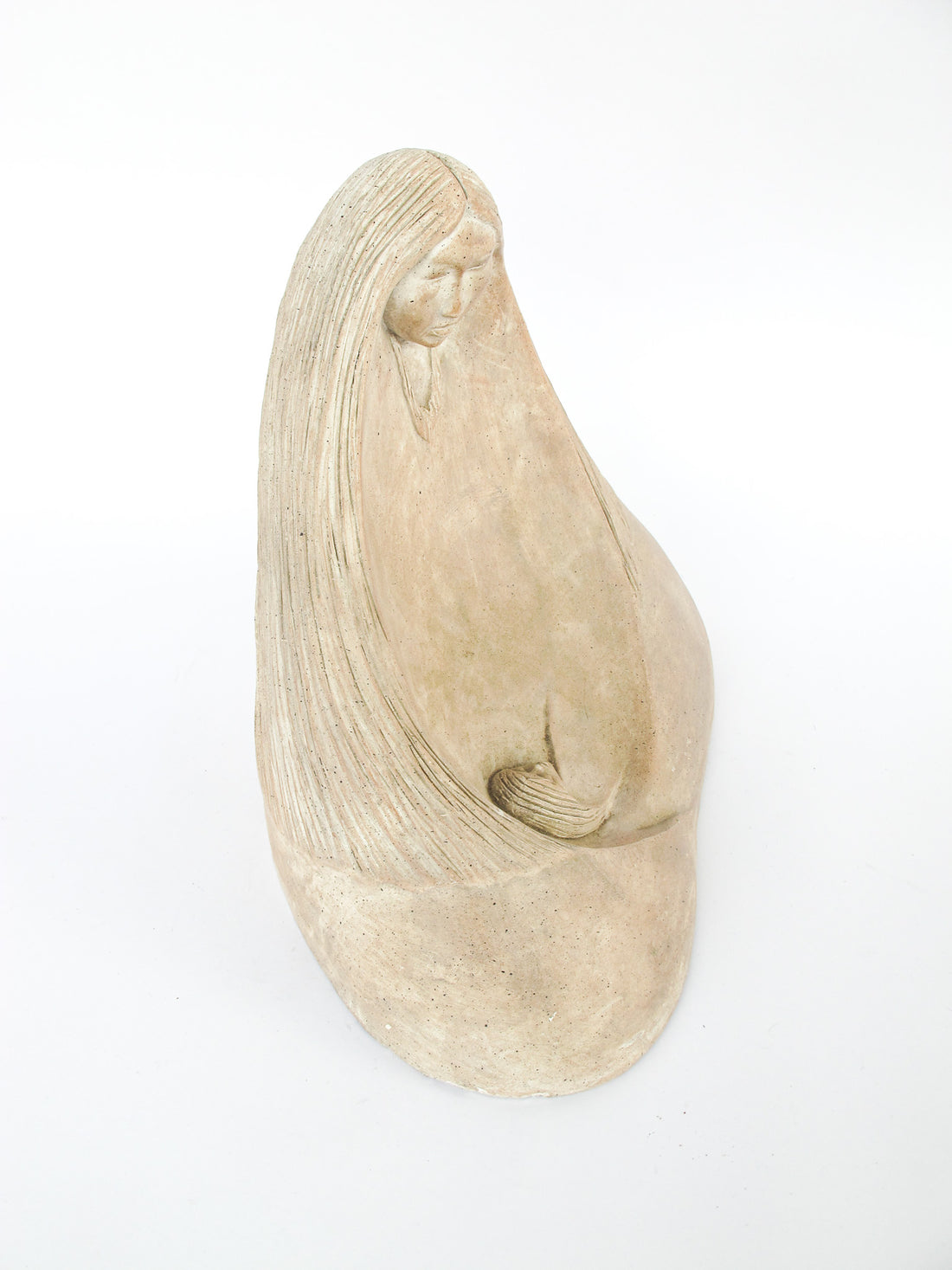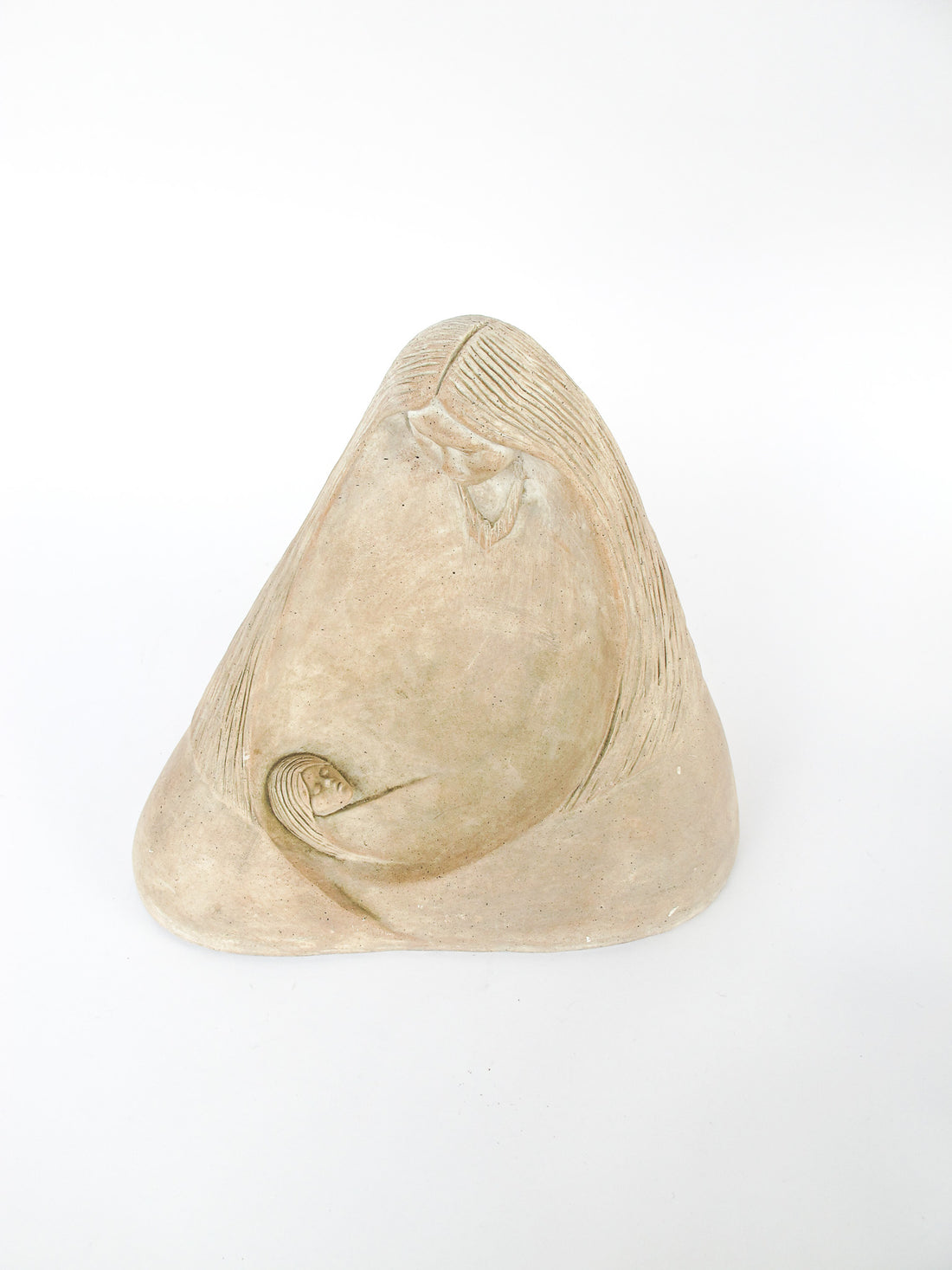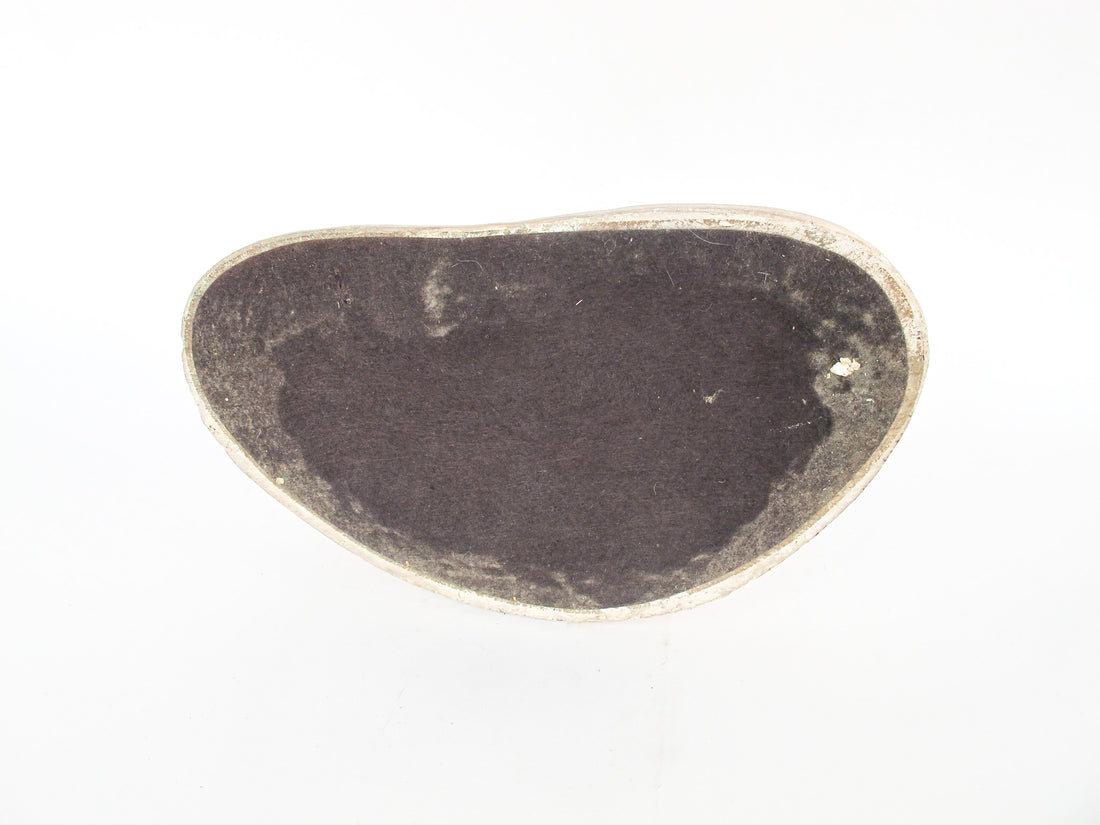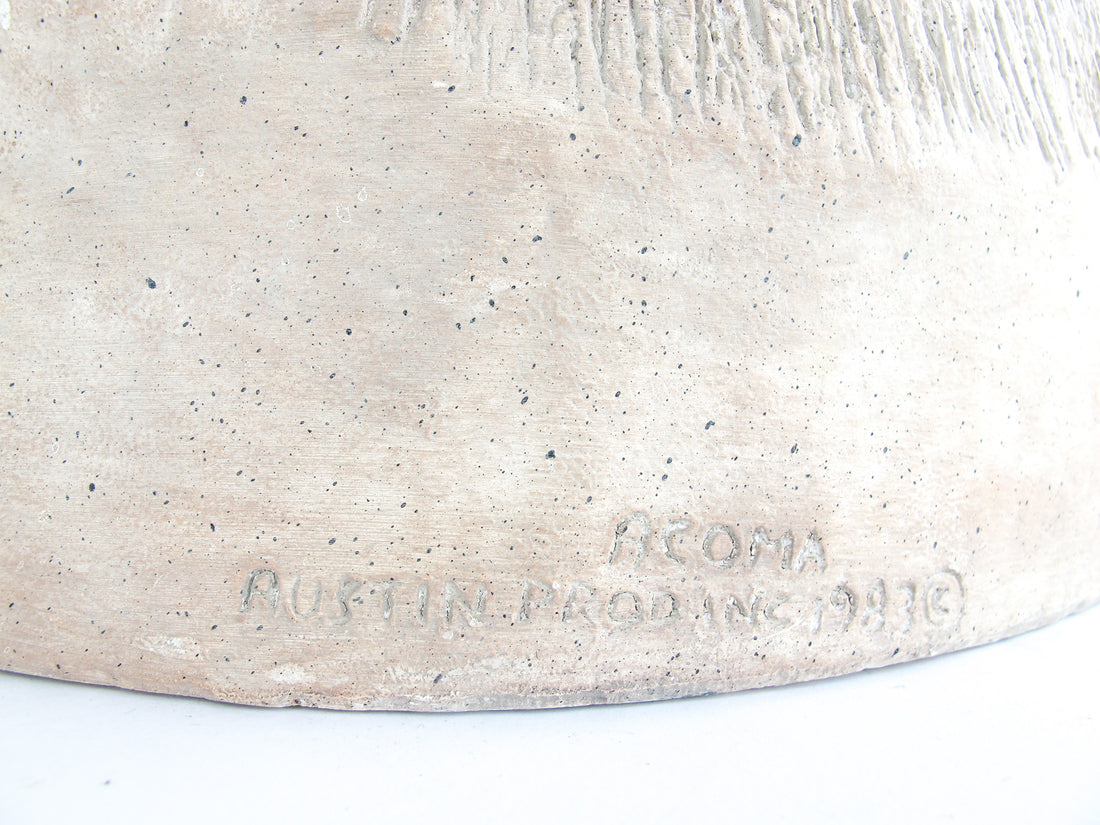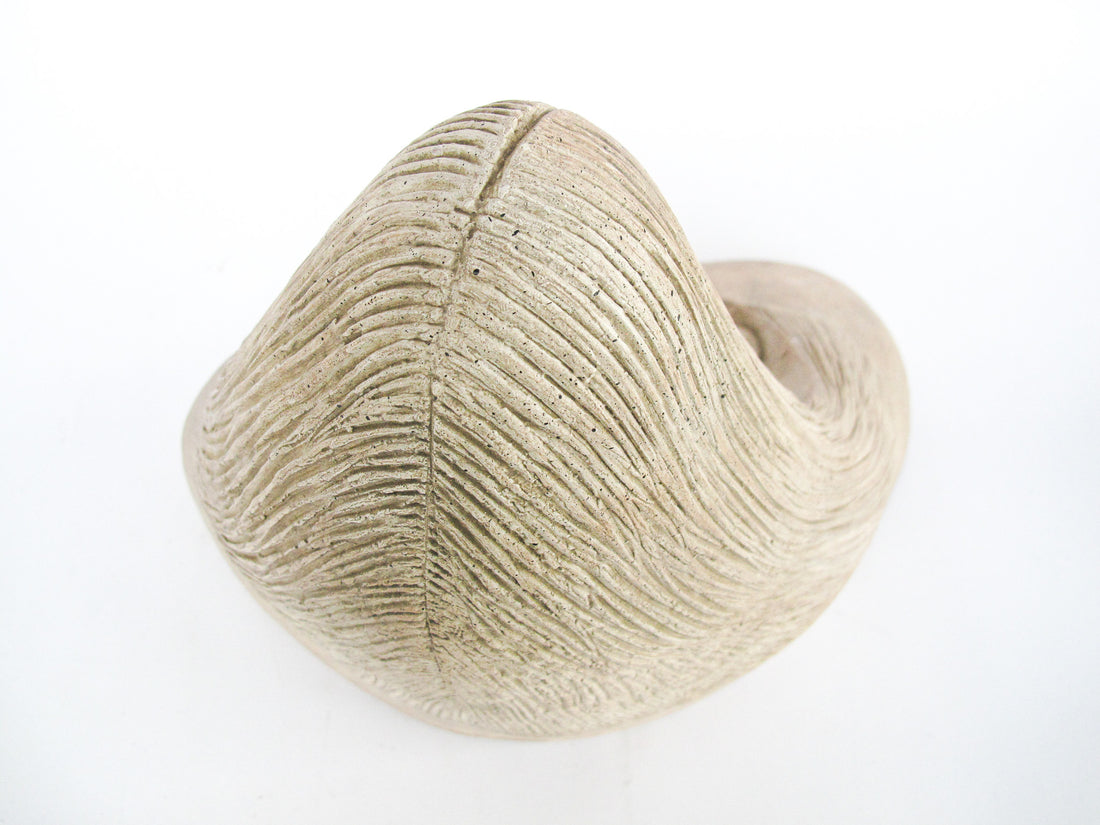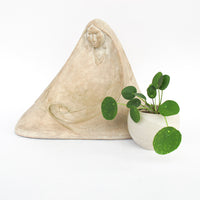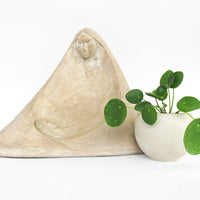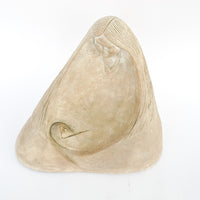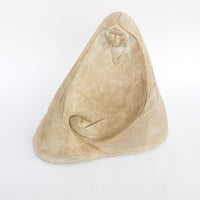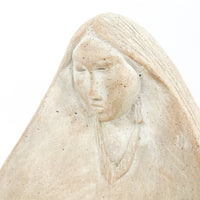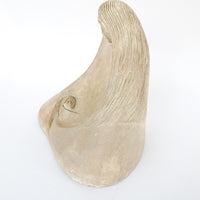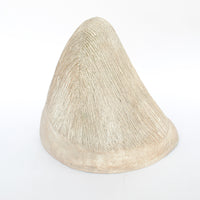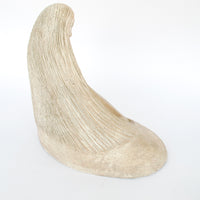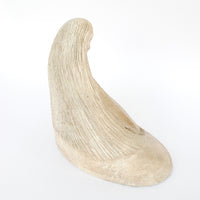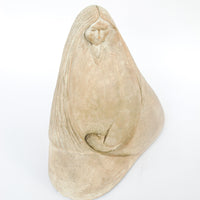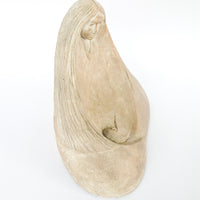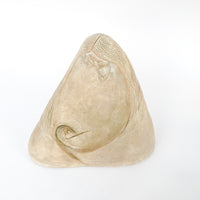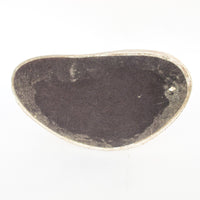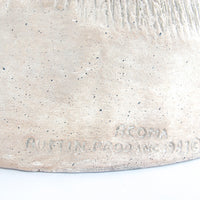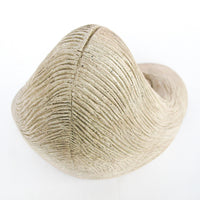 Acoma Austin Prod Inc Signed Clay Woman Statue 1983 "La Madre" Native Mother & Child
This piece is just stunning. So simple and yet so elegant and elevated. It would create the most precious moment in any space in your home. Found during our Yucca Valley CA adventures, this piece immediately caught our eye. No chips or cracks, this piece is in good vintage condition. It is a hollow clay piece in a very organic Earth tone tan with hints of terracotta pink. 
This piece is signed on the bottom on the back.  "Acoma" is the name of the collection of Southwest sculptures designed by Austin's Art Director, Pamela Pierce."Strongly influenced by the geometric patterns of the Native Americans, especially the Pueblo Nation, Ms. Pierce instills  her subjects with the sensitivity and integrity that is part of the fascination with the American Southwest. Her works are in many private collections." This piece is known as  "La Madre" Native Mother & Child.
Measures - 15.5" L X 10" D X 13.5" H